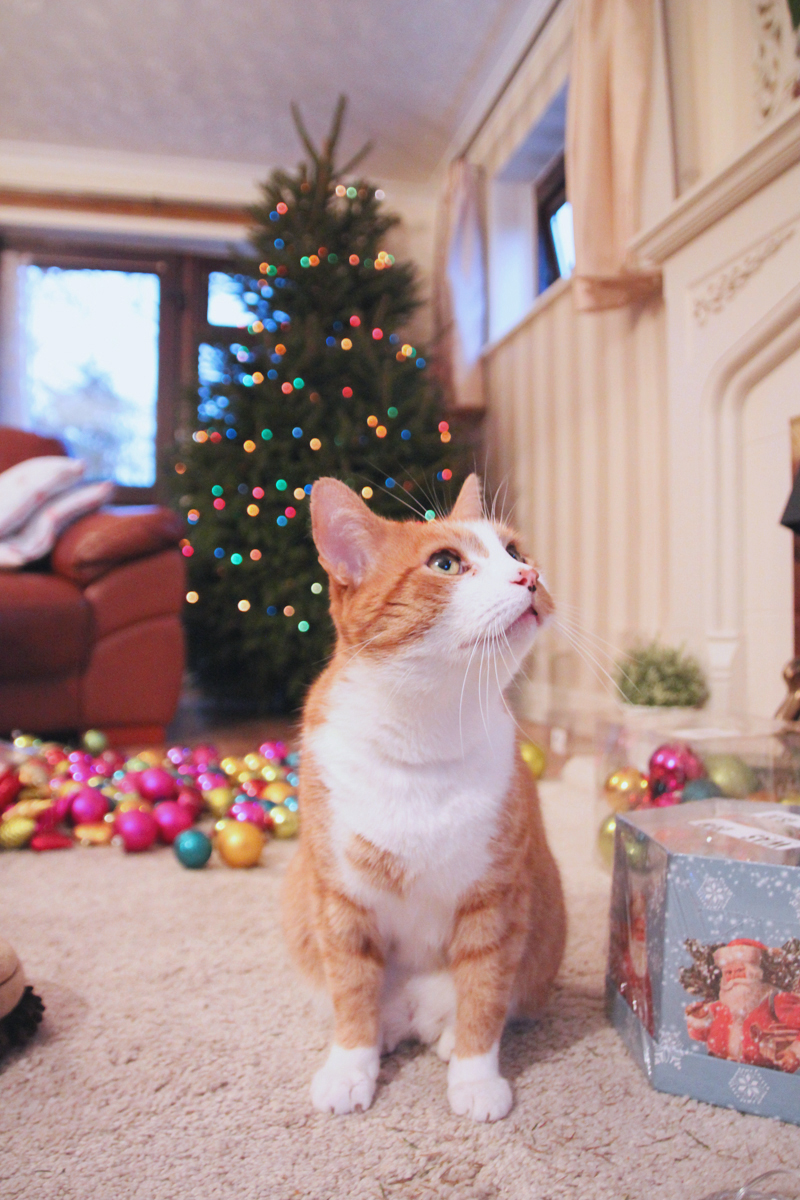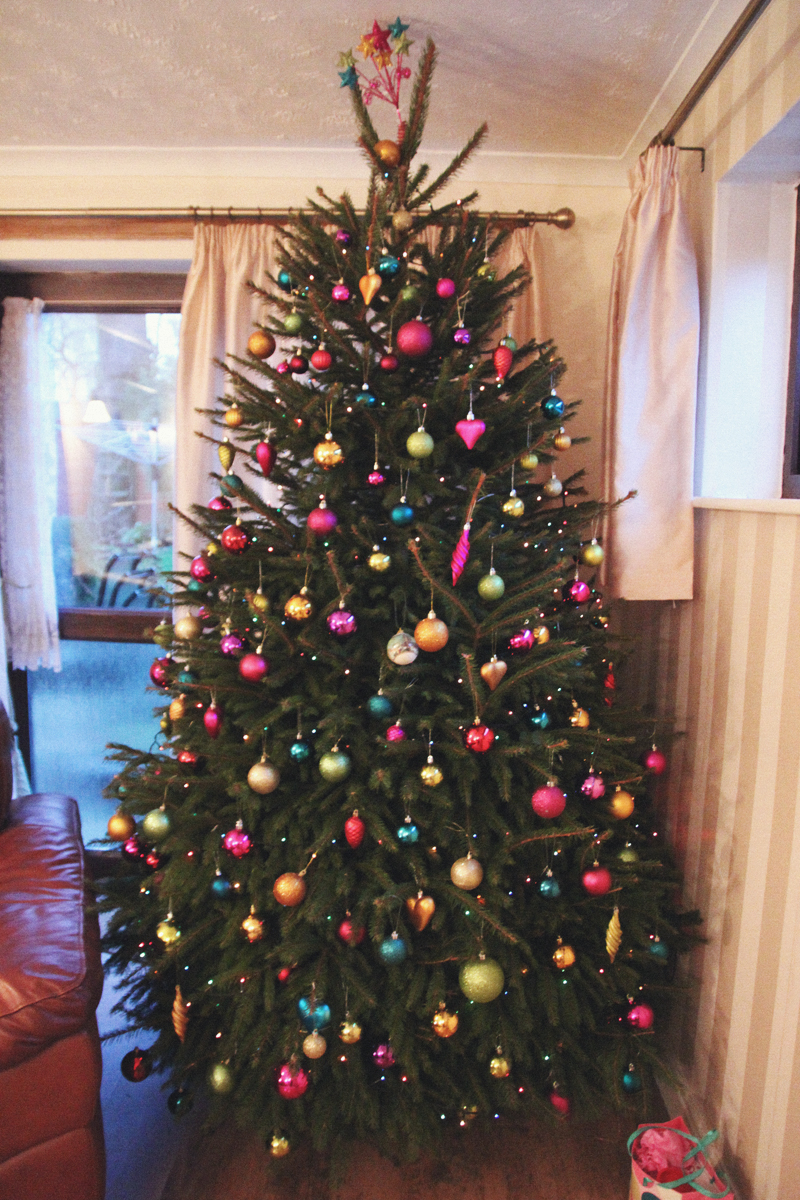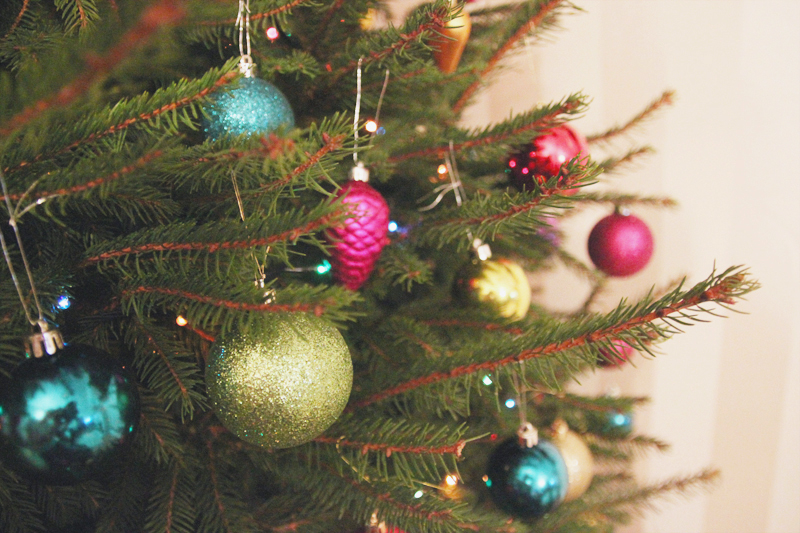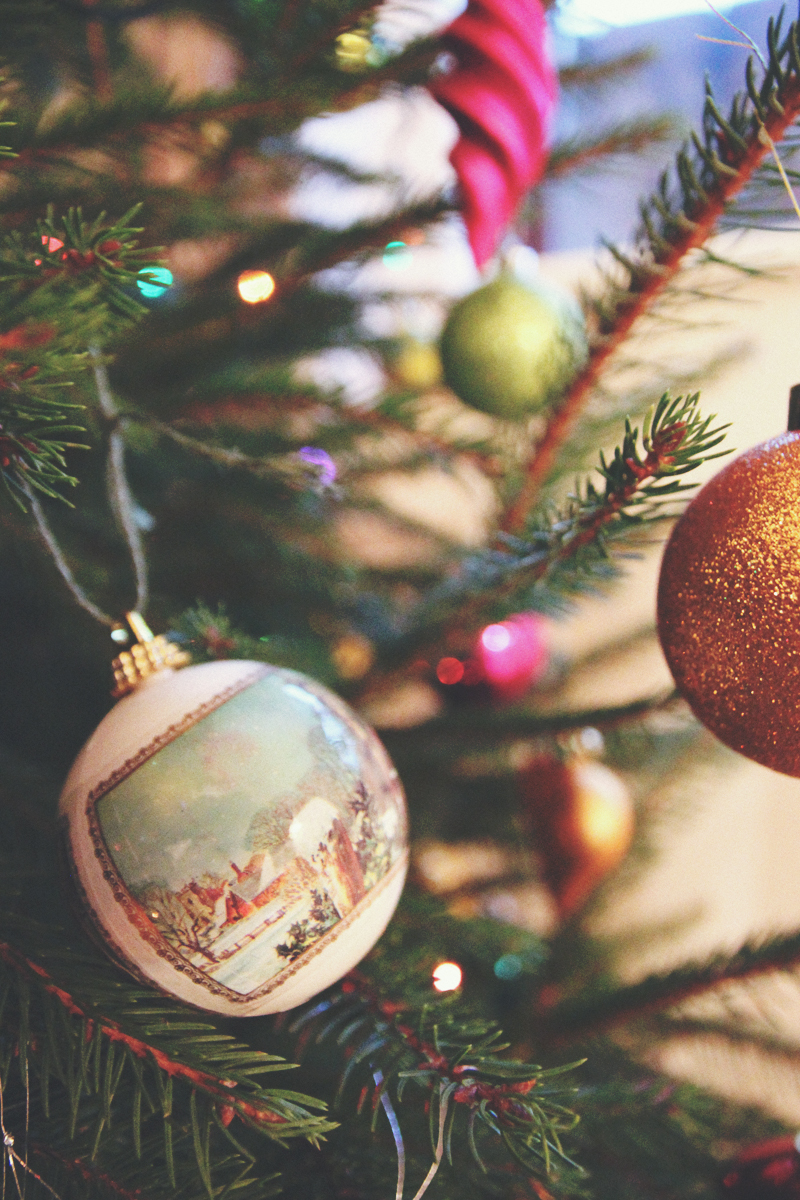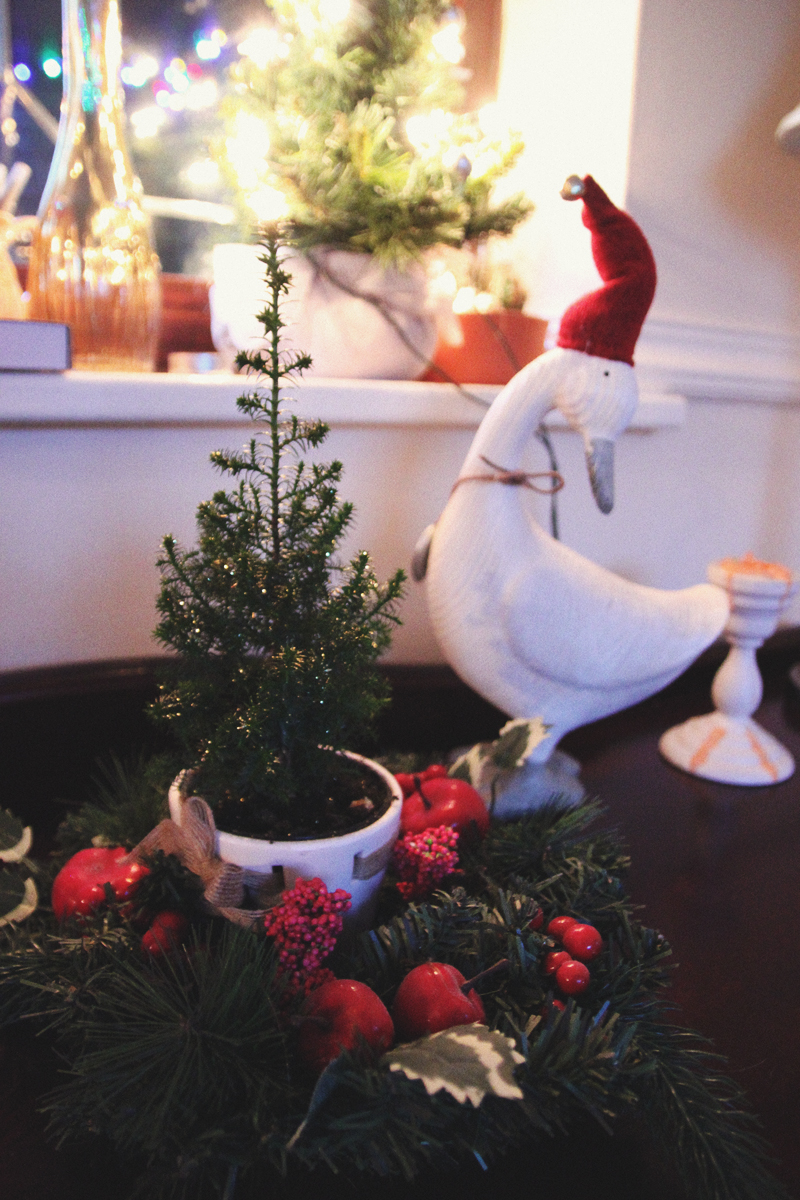 This past weekend, Shane and I brought our tree in and decorated it. It was a complete disaster, and we were at the point of wanting to burn the tree (no joke) and completely forget about it. Long story short, we didn't have enough lights for our tree this year and pretty much everywhere was out of lights at this point (was it the day to be tree decorating last Saturday or something?). But, I managed to find some pretty coloured ones so all was good in the end. We decided on a colourful tree this year which I think is pretty fun.
When I was a kid, I always moaned at my mum about the tree decor we had each year – loads of 'old fashioned' mismatched decorations and baubles and coloured lights – which I hated. I always nagged her to get gold baubles and white lights. A couple years ago she finally caved and for some crazy reason, she decided to throw away all of the old decorations aswell. Now I have my own place, I kind of miss that fun mismatched tree with different baubles and coloured lights and wanted to do that this year on ours, to be told she'd thrown them away haha! My mum searched the attic for anything that was left and this lonely little bauble was all she could find. So I've decided it's the perfect opportunity for me and Shane to start our own little collection next year and these cheap colourful ones will do for this year haha!
Now that the tree is all finished and we've got our Christmas decorations out, it's feeling a lot more festive around here. I've still got to put up all of our Christmas cards and wrap all of our presents and put them around the tree which I'll probably do sometime this weekend. It's pretty terrible, but I've still got to buy Shane's presents. I've only got him one little one so far, so I need to hurry up before everything is gone haha!
Are you ready for Christmas yet?
Save