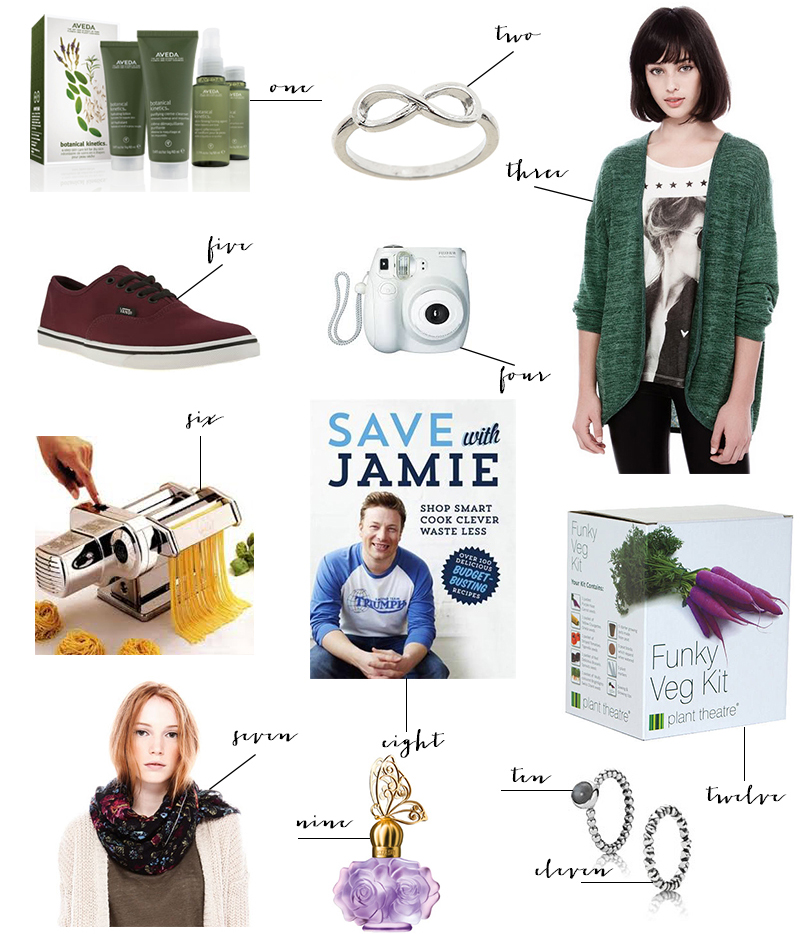 Since it's almost Christmas, I decided to share my little wish list for my Christmas (and Birthday) this year. My family is always pretty good with asking what we'd all like for Christmas and Birthday's each year so I always give Shane and my parents a little list of things that they could get me and they usually choose a few things from it each.
This year, I've asked for a few different things from clothes and jewellery to more practical things like the pasta machine (is that a sign I'm getting old haha?!) and I've included a few fun things in there too like the Instax mini and funky veg kit! Though the veg kit is just a little bit of fun, I really enjoyed starting my own little container garden last year, so my parents have decided to let me have a little section of our back garden next year to start my own proper veg patch, so I'm excited to add these fun coloured vegetables to the mix and see how they turn out haha! I've also been slightly obsessed with jewellery lately, and went a little Pandora crazy while we were in America as it's almost half the price over there once you convert currencies, so I'd love to add a few more rings to my expanding collection.
If you've made a wish list this year, share the link so I can check out what you guys have been wishing for too!
one: aveda botanical kinetics skincare starter kit // two: infinity midi ring // three: open knitted cardigan // four: instax mini camera // five: burgandy lo pro vans // six: pasta machine // seven: floral print scarf // eight: // save with jamie book // nine: anna sui la vie de bohème // ten: pandora moonstone stacking ring // eleven: pandora heart stacking ring // twelve: funky veg kit
Save