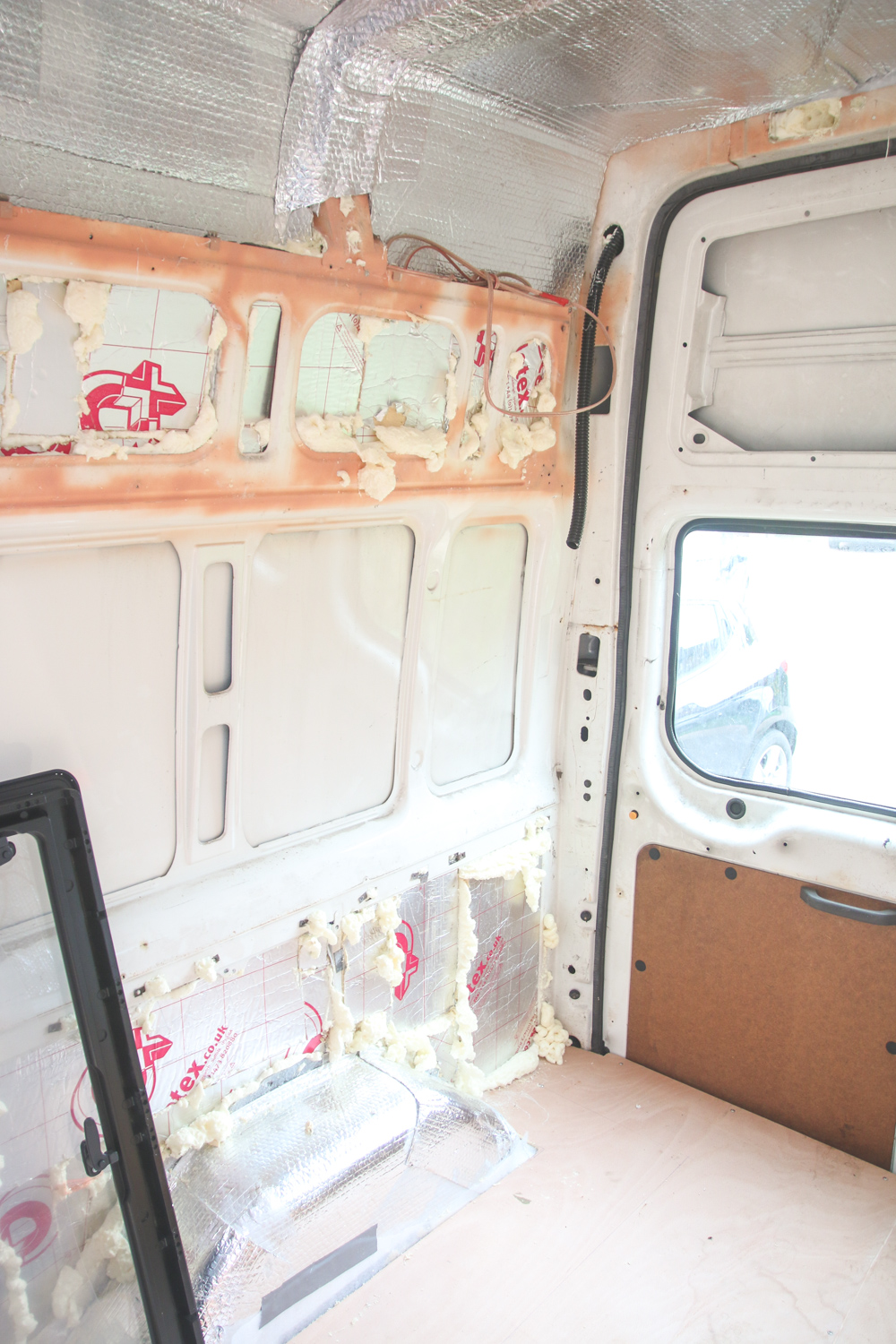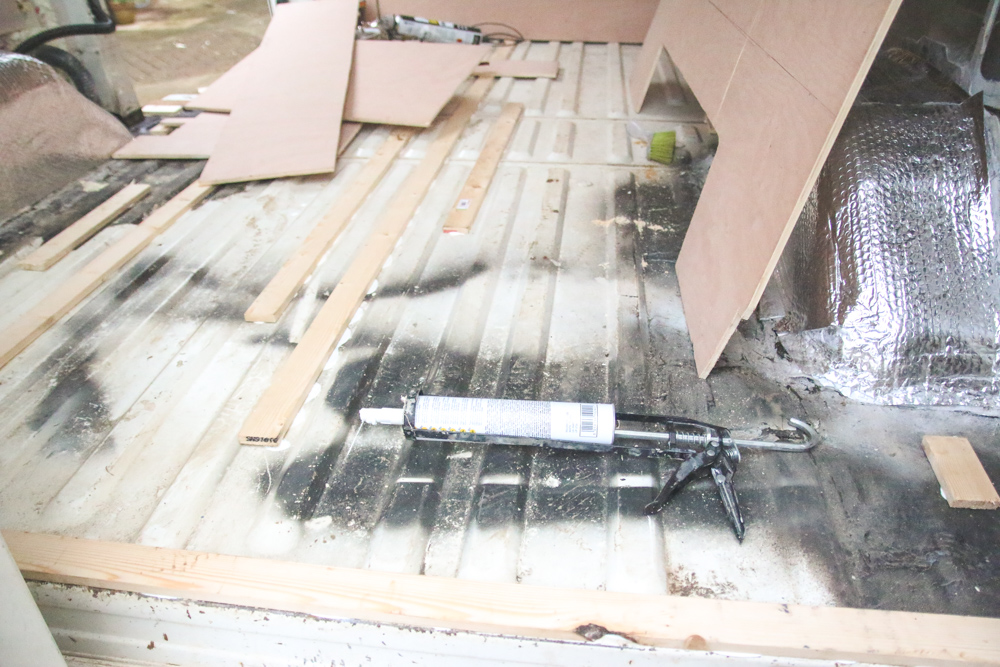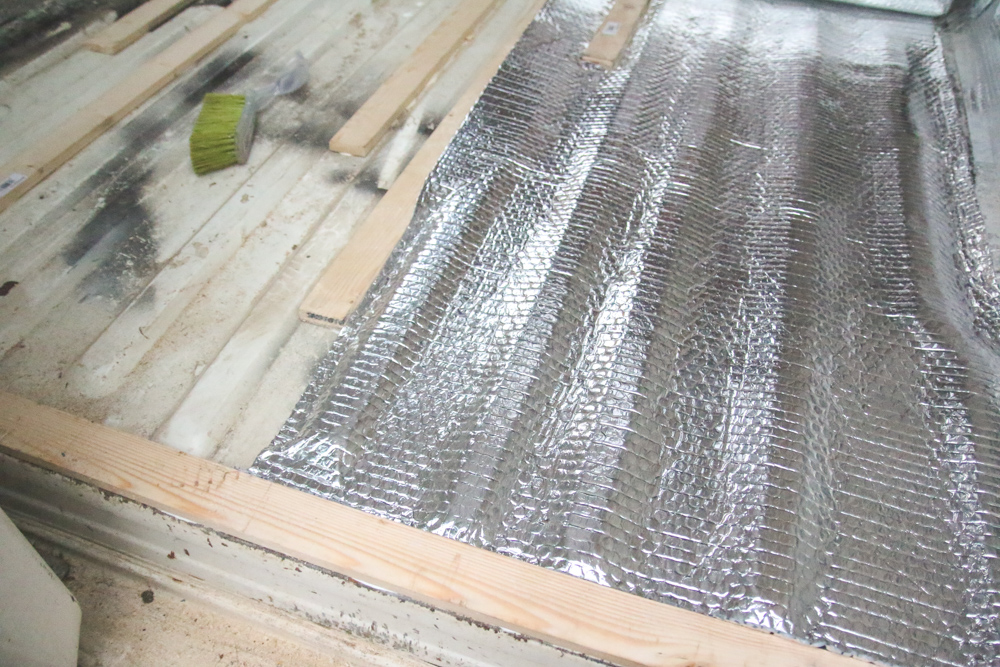 So I thought it was about time for a little update on our campervan conversion, since we just took our first trip in it over the Easter weekend! We took a 5 day trip over to The Netherlands, driving through France and Belgium and it was such a great little trip.
I was so nervous about the trip because the campervan is nowhere near finished! We were scrambling around last minute trying to get as much finished on it as possible before we left, so that it would be in a half liveable state. Shane was working on it during every spare moment he could, until 10pm each night.
We ended up sleeping on an airbed, using a camping stove to cook our dinner and freezing to death each night because it turns out there were a few holes in the van (it's normal) that were letting cold in! It was fun though! On the plus side – I got a swivel chair installed instead of the usual 2 seater van chairs!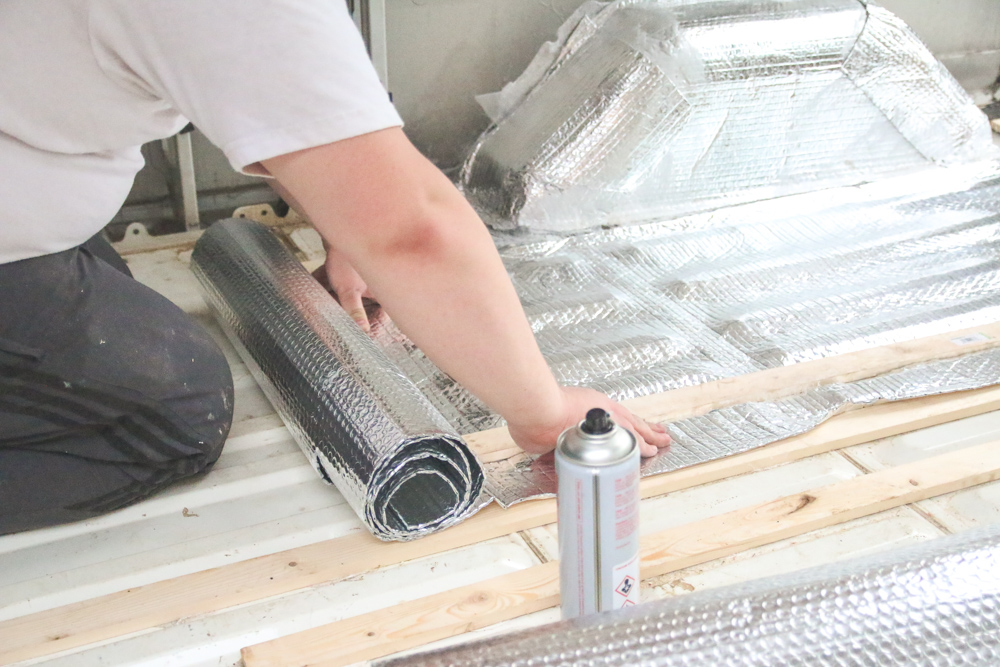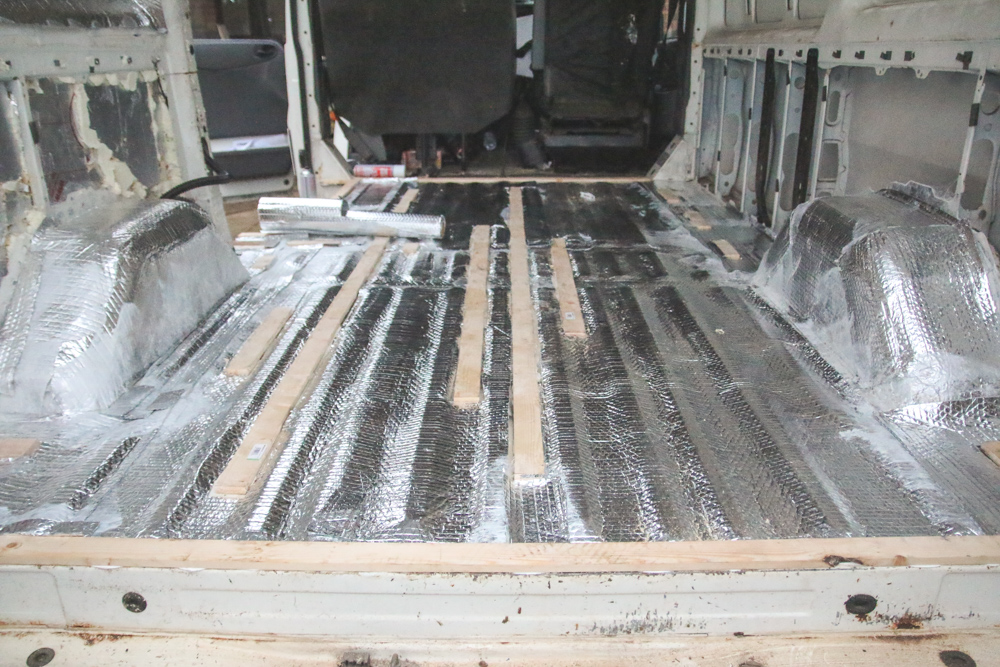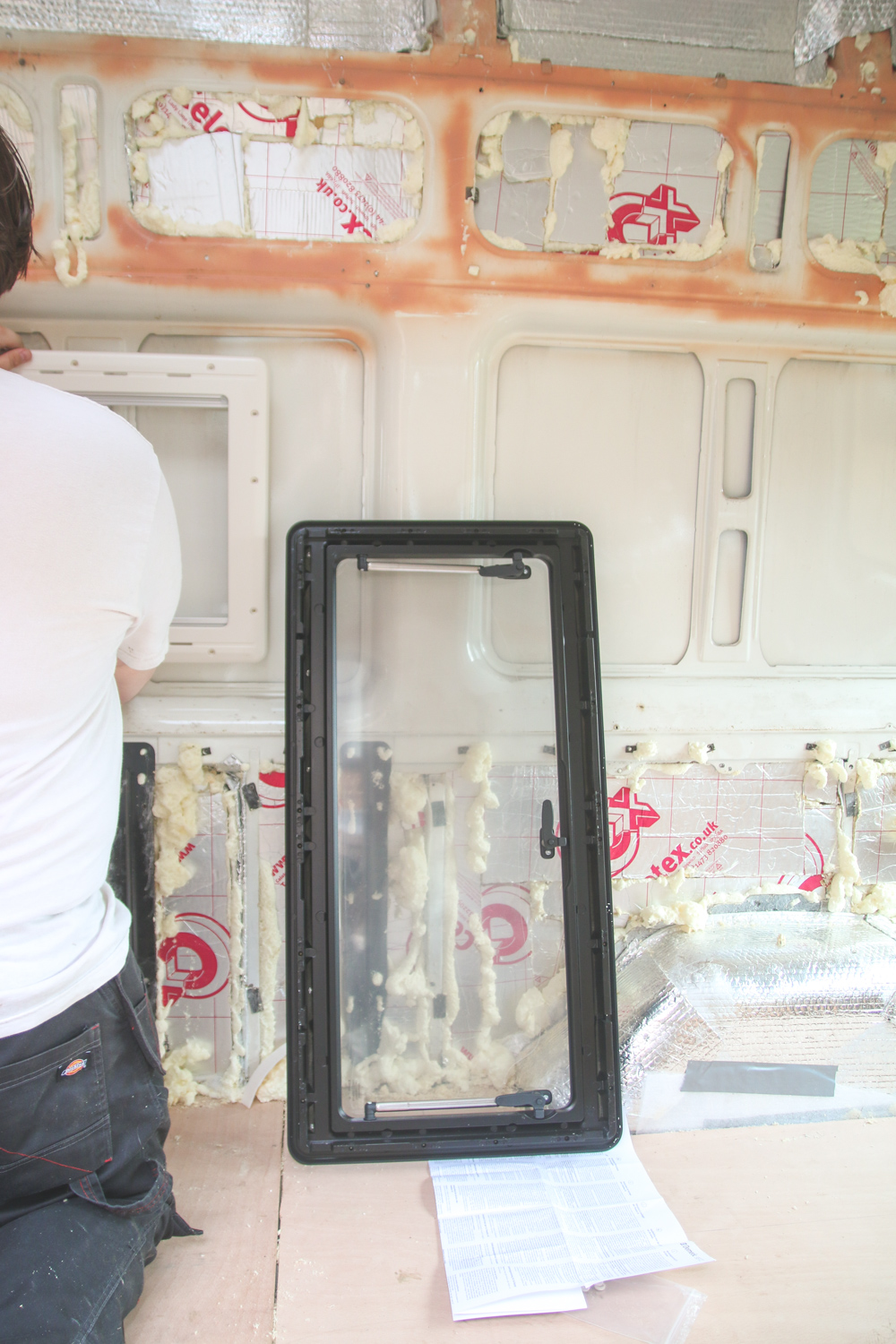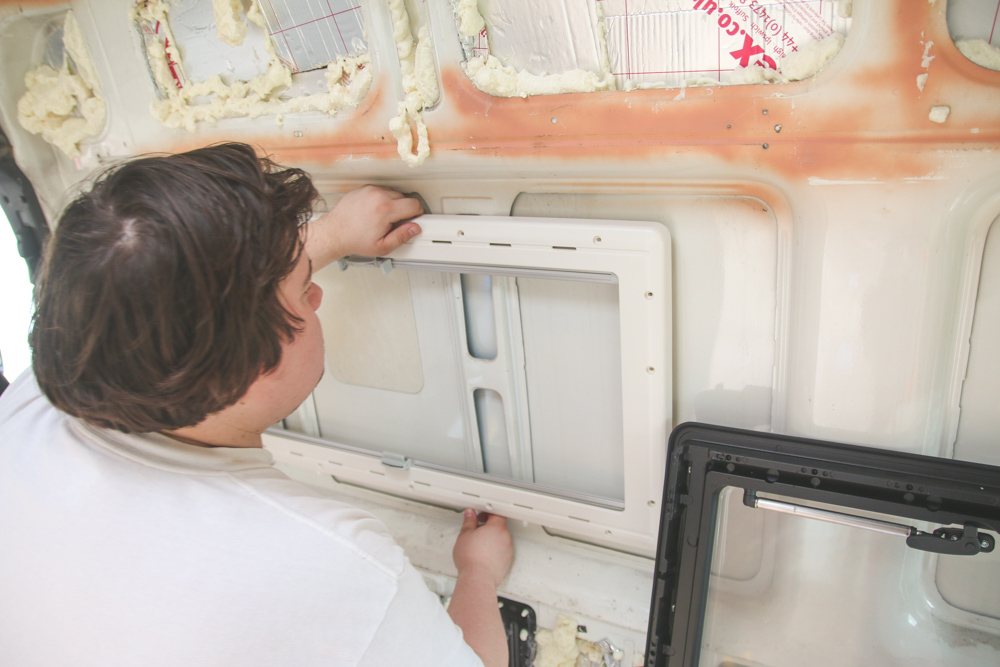 So since the last update back in January, not much has really changed with it. We had a bit of a setback, because the insulation had been finished as much as possible, but we were left waiting for the windows to arrive.
We think that what happens with them is that because there's not a high demand for them, you order them from a shop, then the shop places the order with the manufacturer, then they get sent out once they're finished around 6 weeks later.
We ordered with one place which actually forgot to place the order with the manufacturer, and luckily Shane checked with them about a month after the order if they knew when they'd be arriving. They actually told us they hadn't placed the order yet but they'd do it straight away for us, so we cancelled that and had to find them elsewhere. Luckily one place was really helpful and sourced the windows we needed from other companies who luckily had the odd ones in stock and managed to get some sent out to us next day!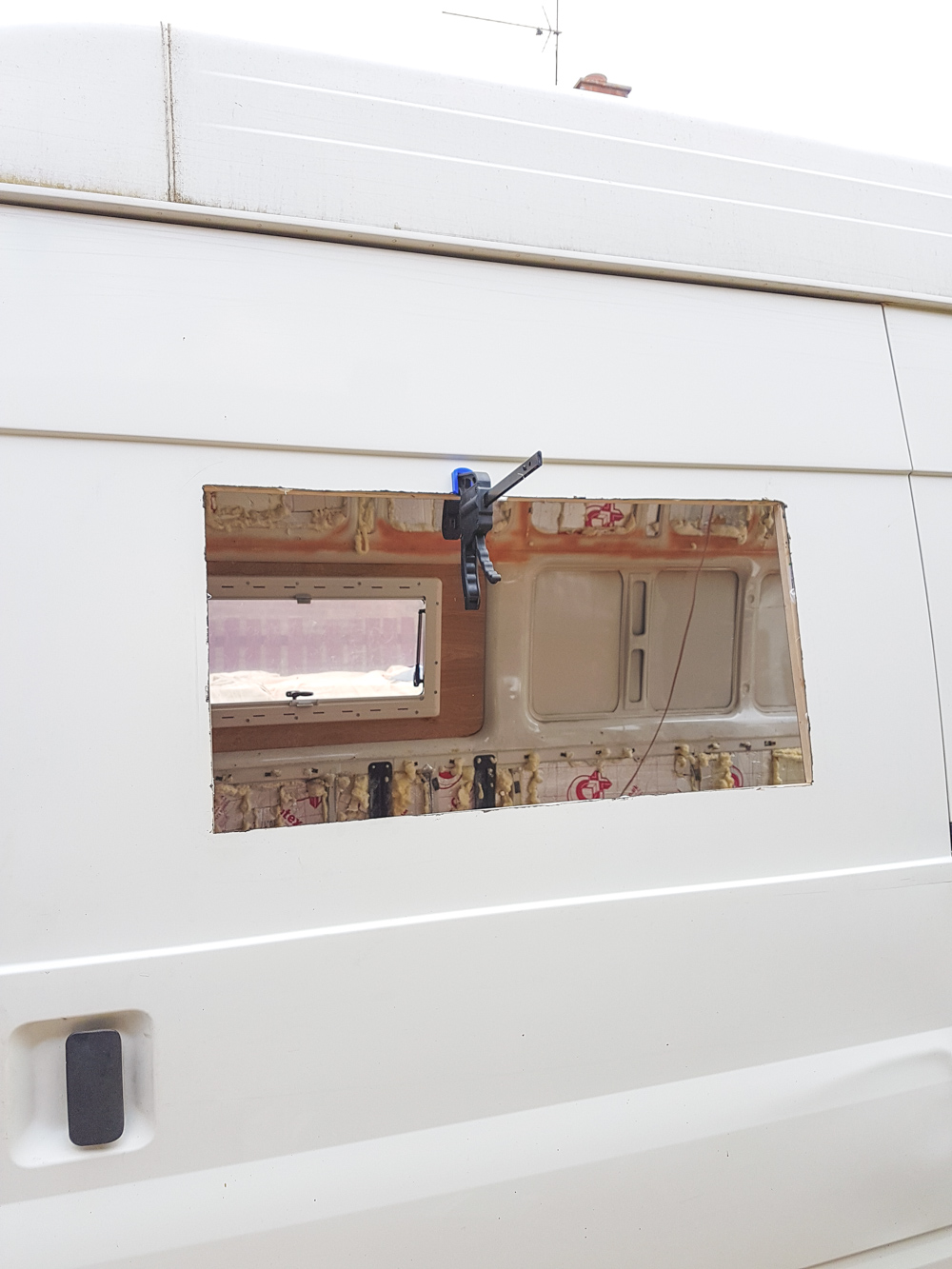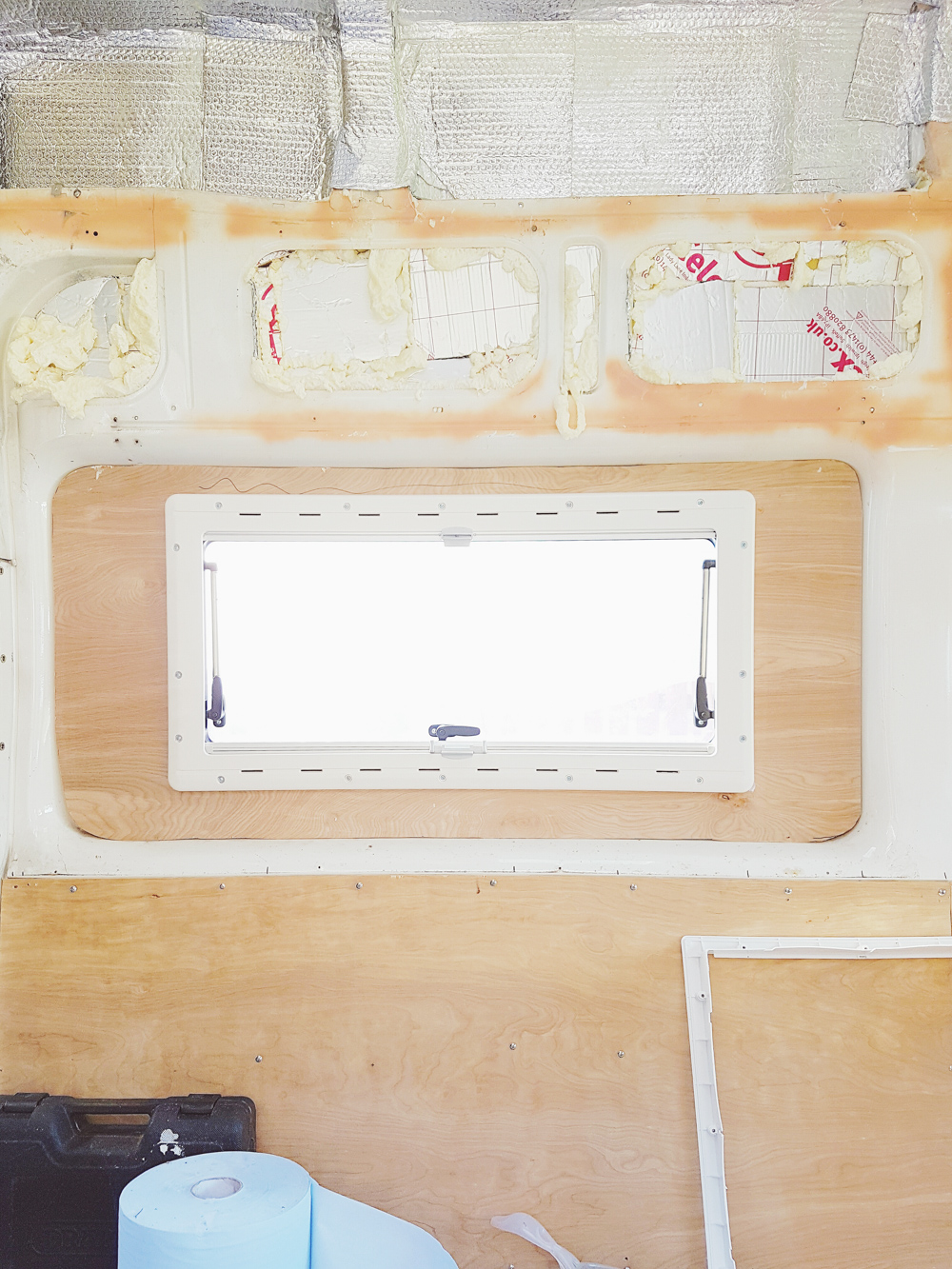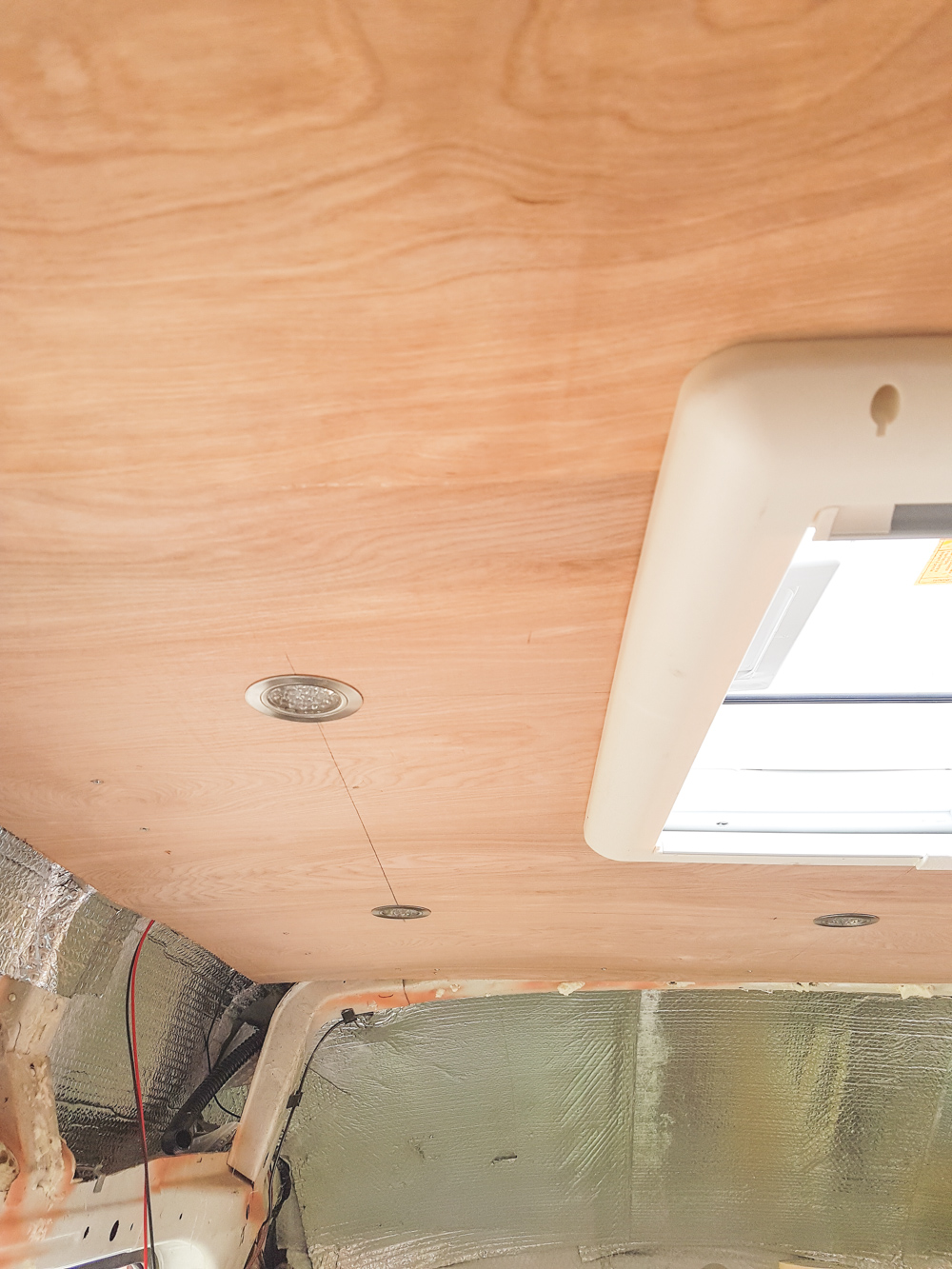 So we've currently got 2 of the 3 windows installed. One on the sliding door and one opposite. This is where the living/bedroom area is going to be, then at the back we've still got to fit one smaller window where the kitchen will be.
Shane managed to fit the plywood for the floor and board up the sides ready for the carpet texture that'll be fitted on the walls. He also managed to fit the lights and ceiling just before we left so we weren't sitting there in the dark with a torch each night which was so handy.
So all we've got to do now is fit the other side window then we can finish off the insulation around it and then board all the sides up ready for the carpet, and put the ceiling fabric on then we can start to build the interior furniture like the kitchen, beds and storage units!
I can't wait till it's all finished though and we can just go for little weekend trips around the UK! It'll be so amazing!