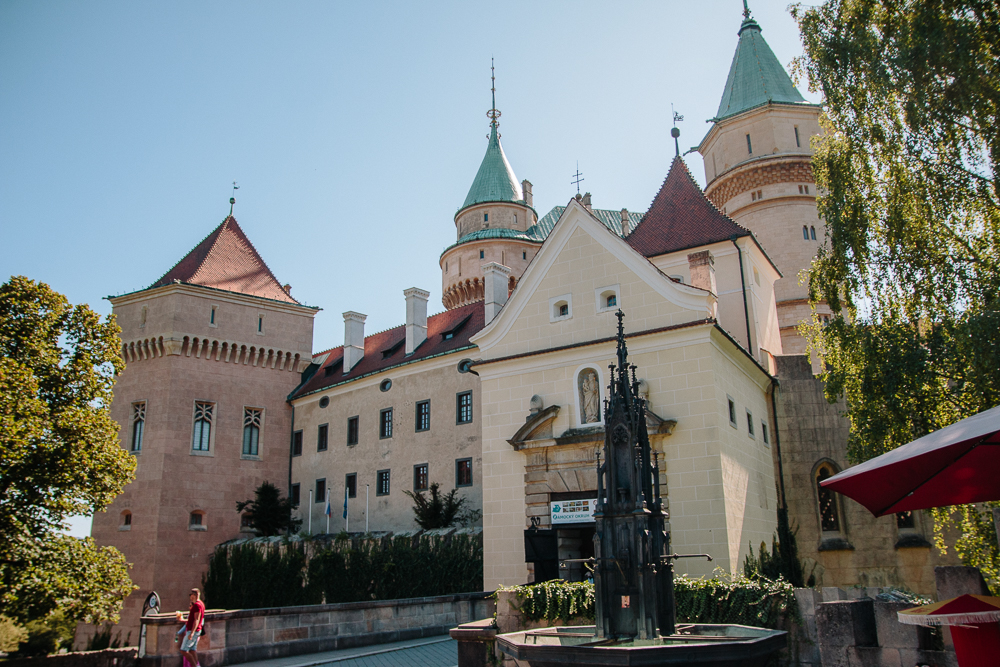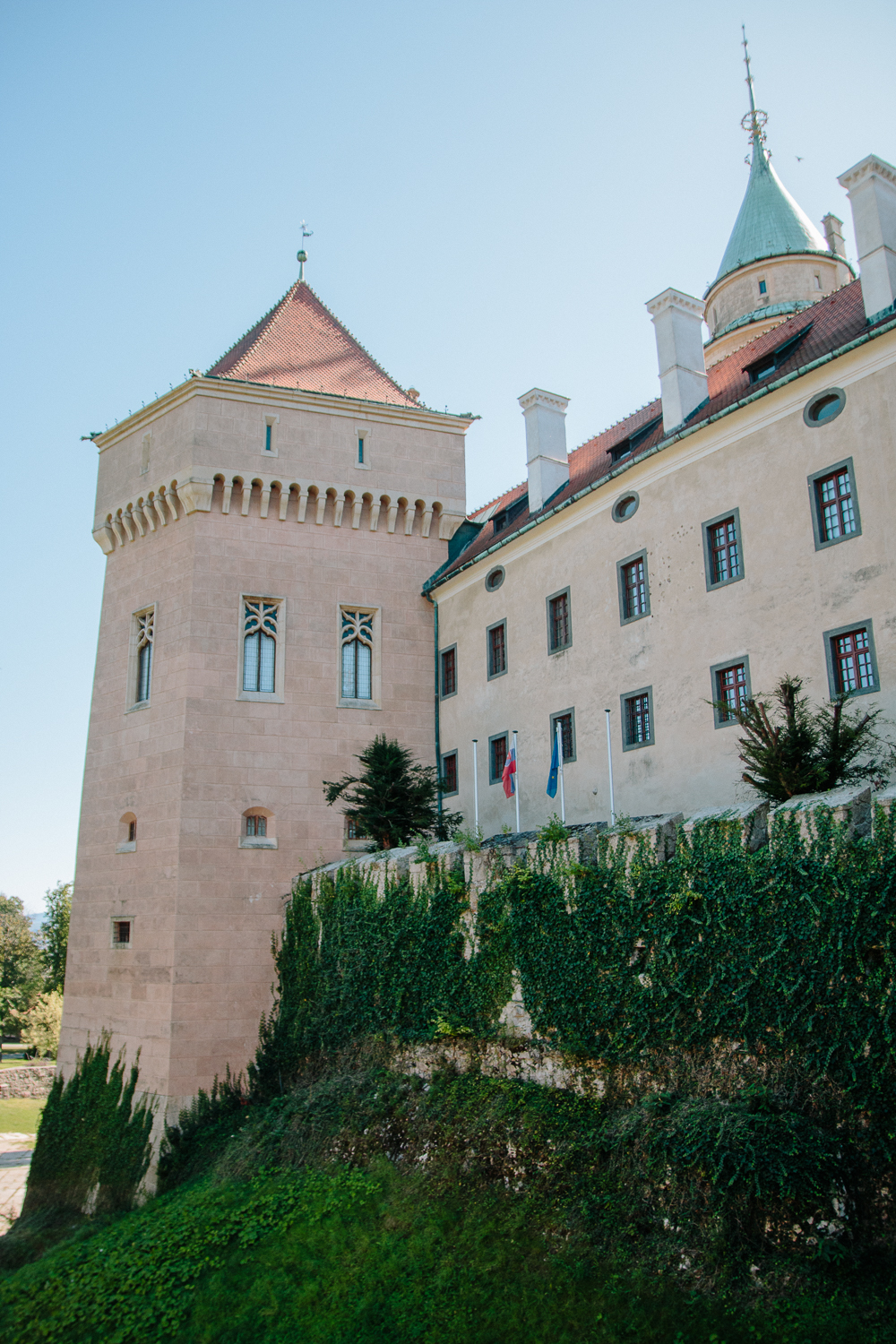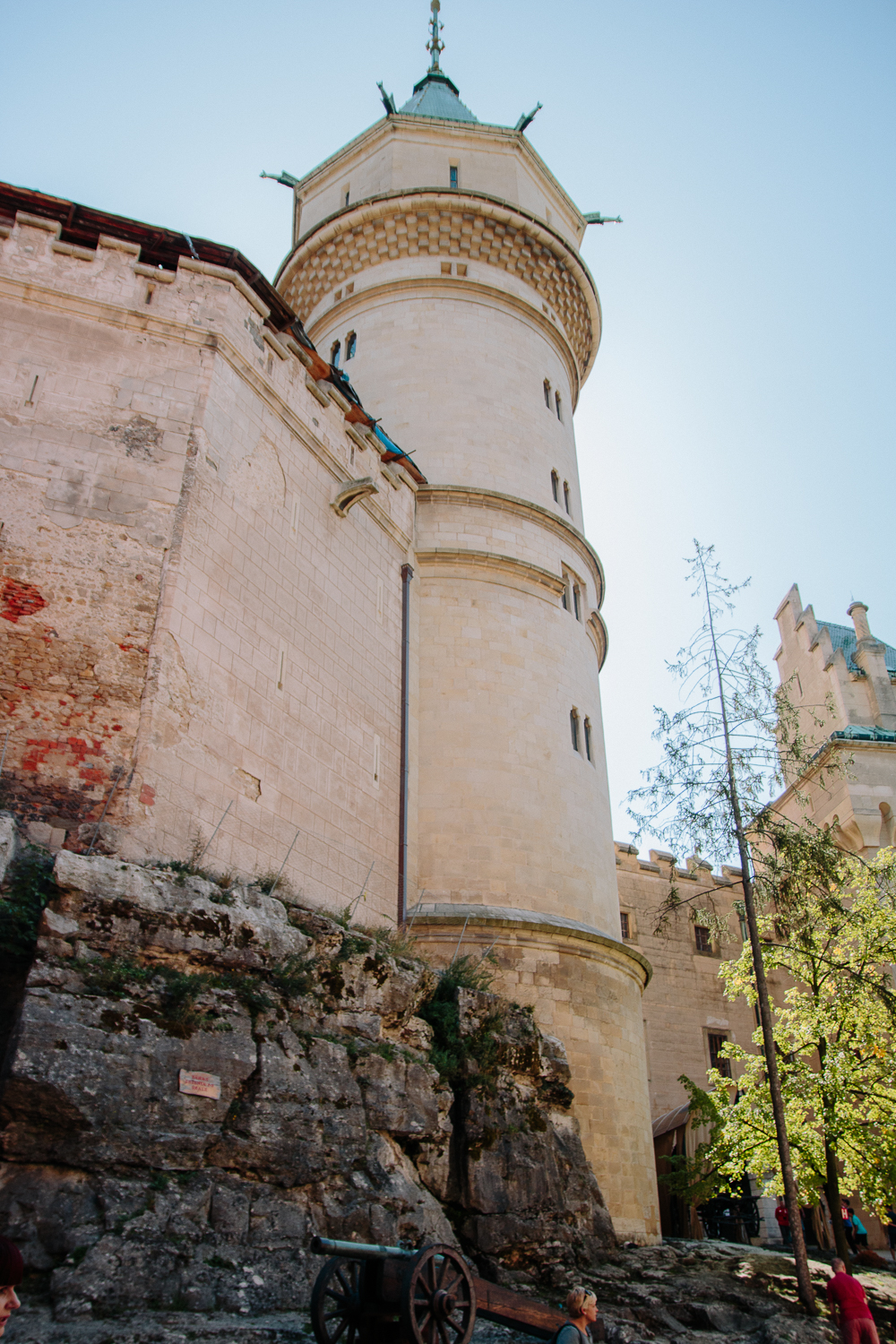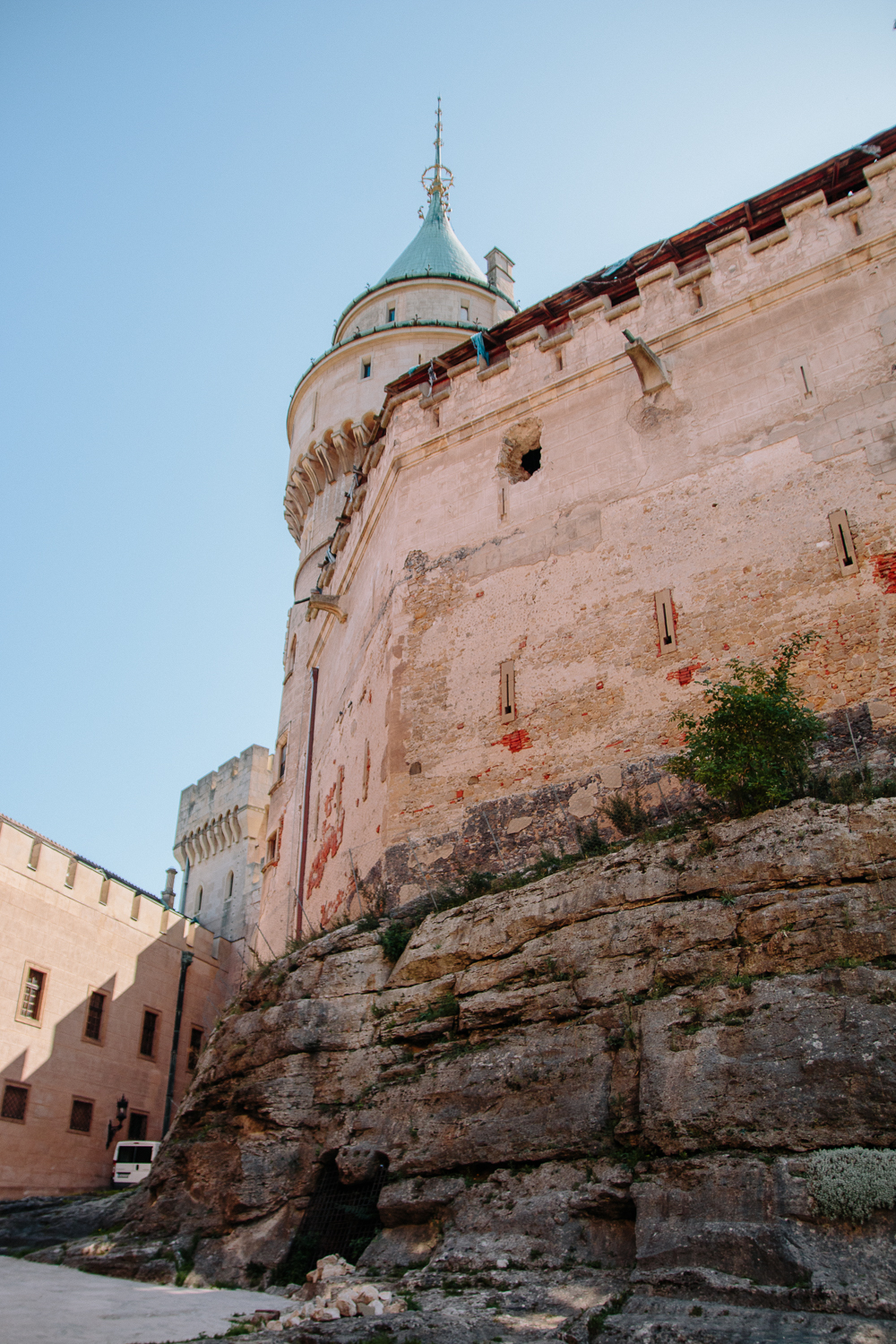 Bojnice Castle
After our day exploring Bratislava, we headed off towards central Slovakia in search of castles, cute towns and mountains! Our first stop was at Bojnice Castle – 2hrs east of Bratislava by car. Set in a little town, there's nothing much there, other than a 'zoo' and dinosaur land. When you first arrive, it's very touristy – the whole walk through the woods to the castle is just lined with sellers trying to sell anything they can (it kind of reminded me of a carboot sale), but don't let that put you off! Looking like it's straight out of Disney, it's Slovakia's most fairytale like castle, and a must visit if you have a spare day in Bratislava!
The first record of there being a castle on the hill in the area was in 1113, but back then it was made with wood. In the 13th Century, they expanded it with stone in a gothic style, then over the years was re-modelled into a renaissance style in the 1500's, and then in a romantic style in the 1850's, until finally in the early 1900's it was changed again to a neo-gothic style.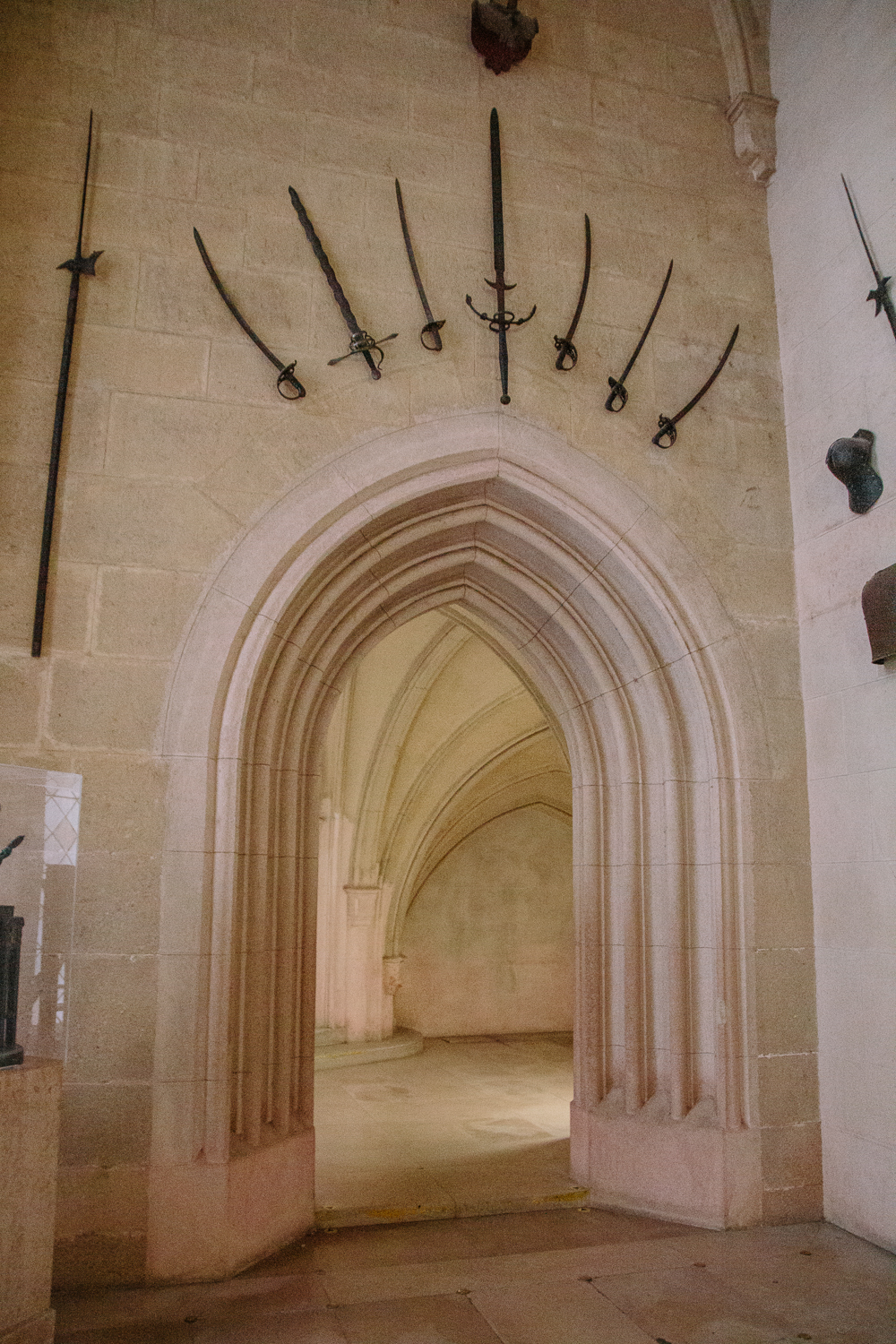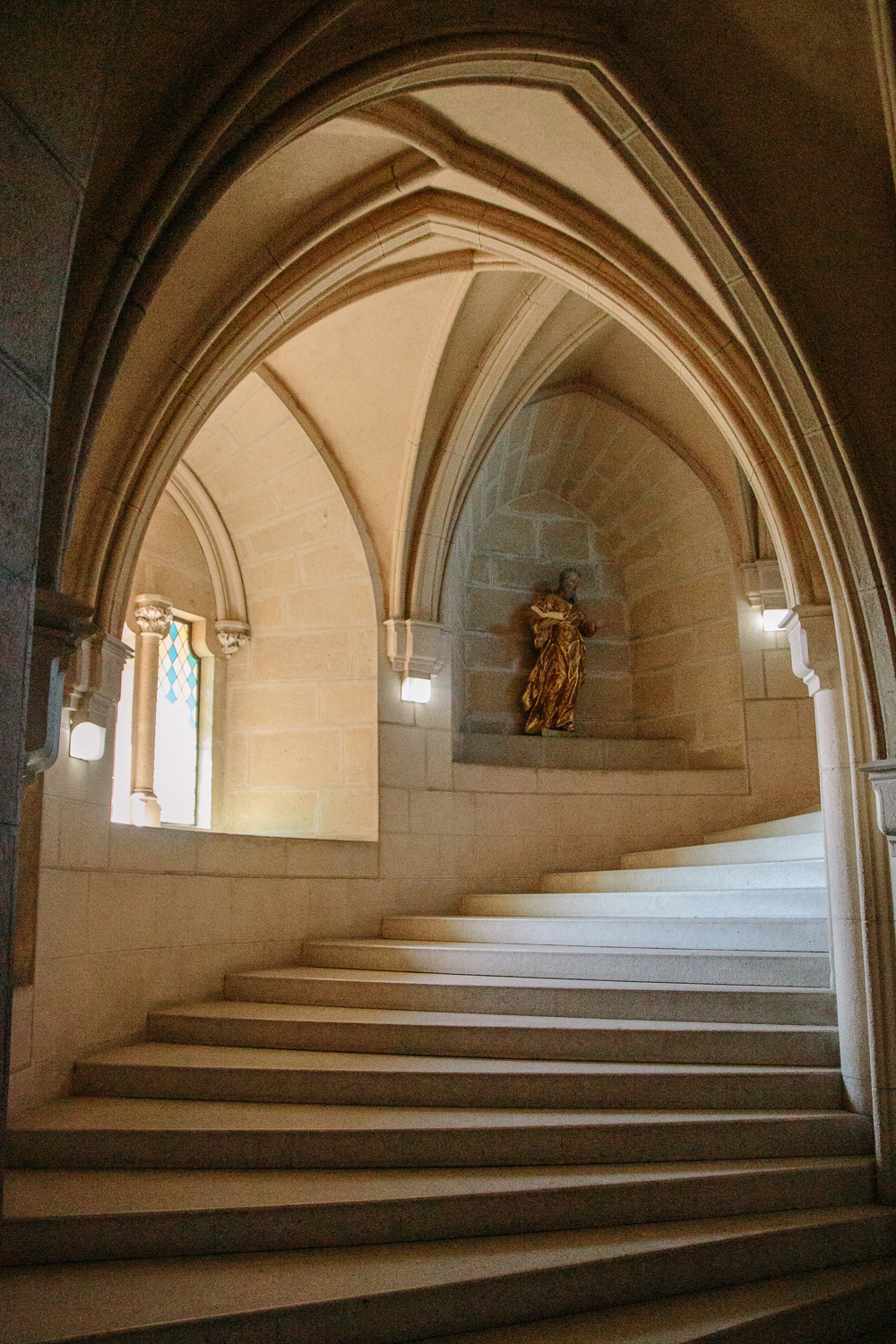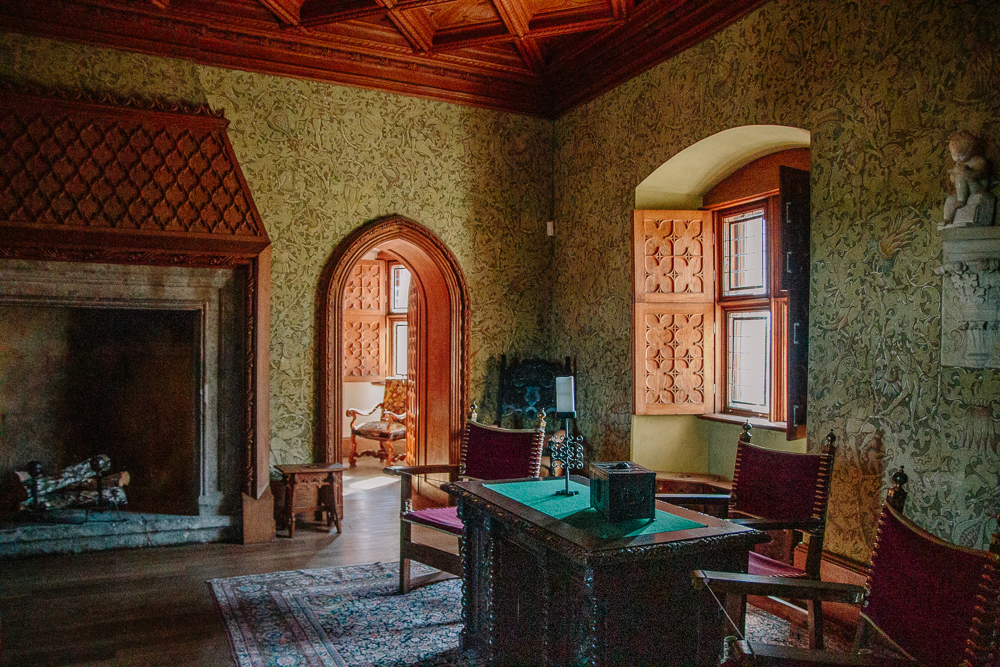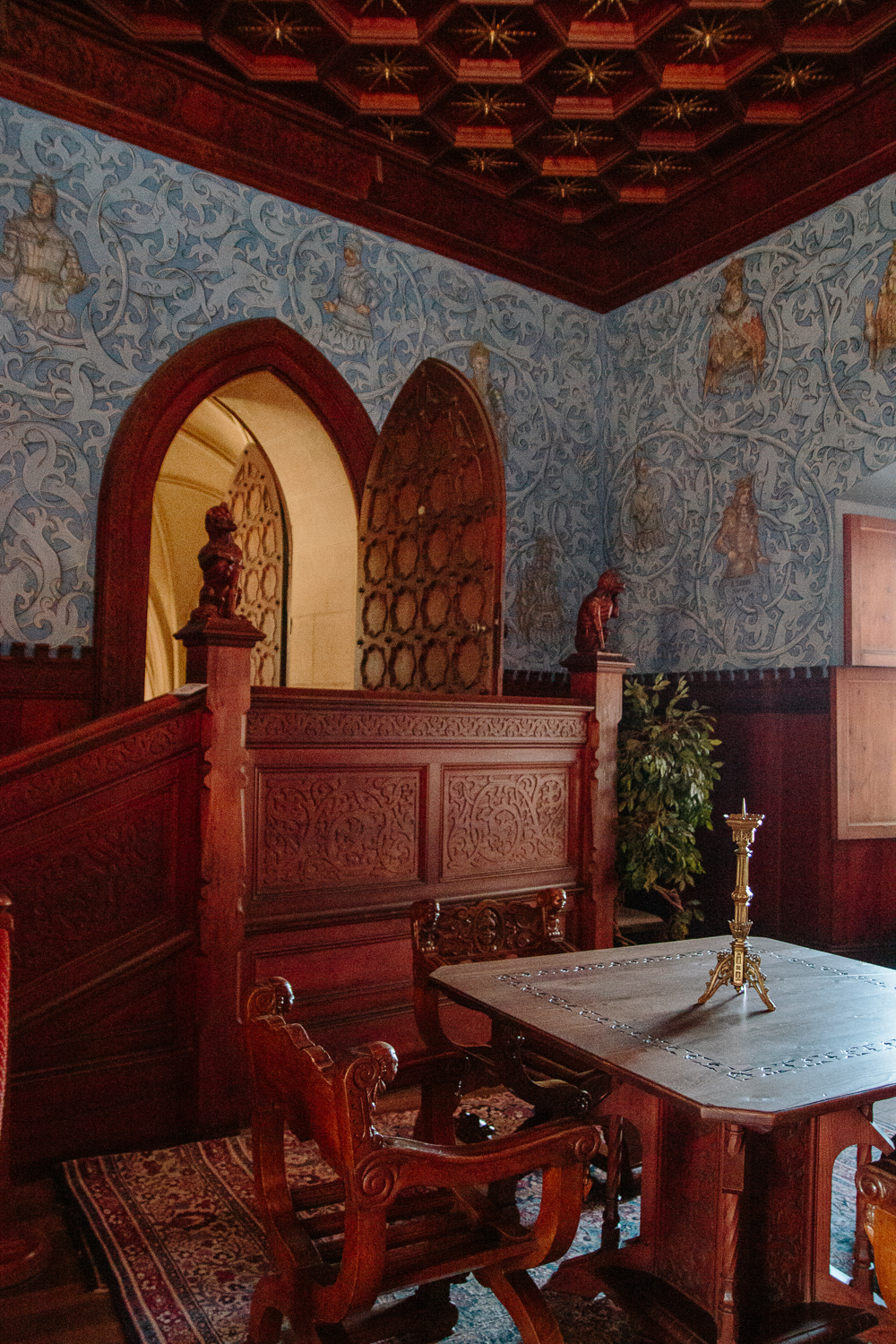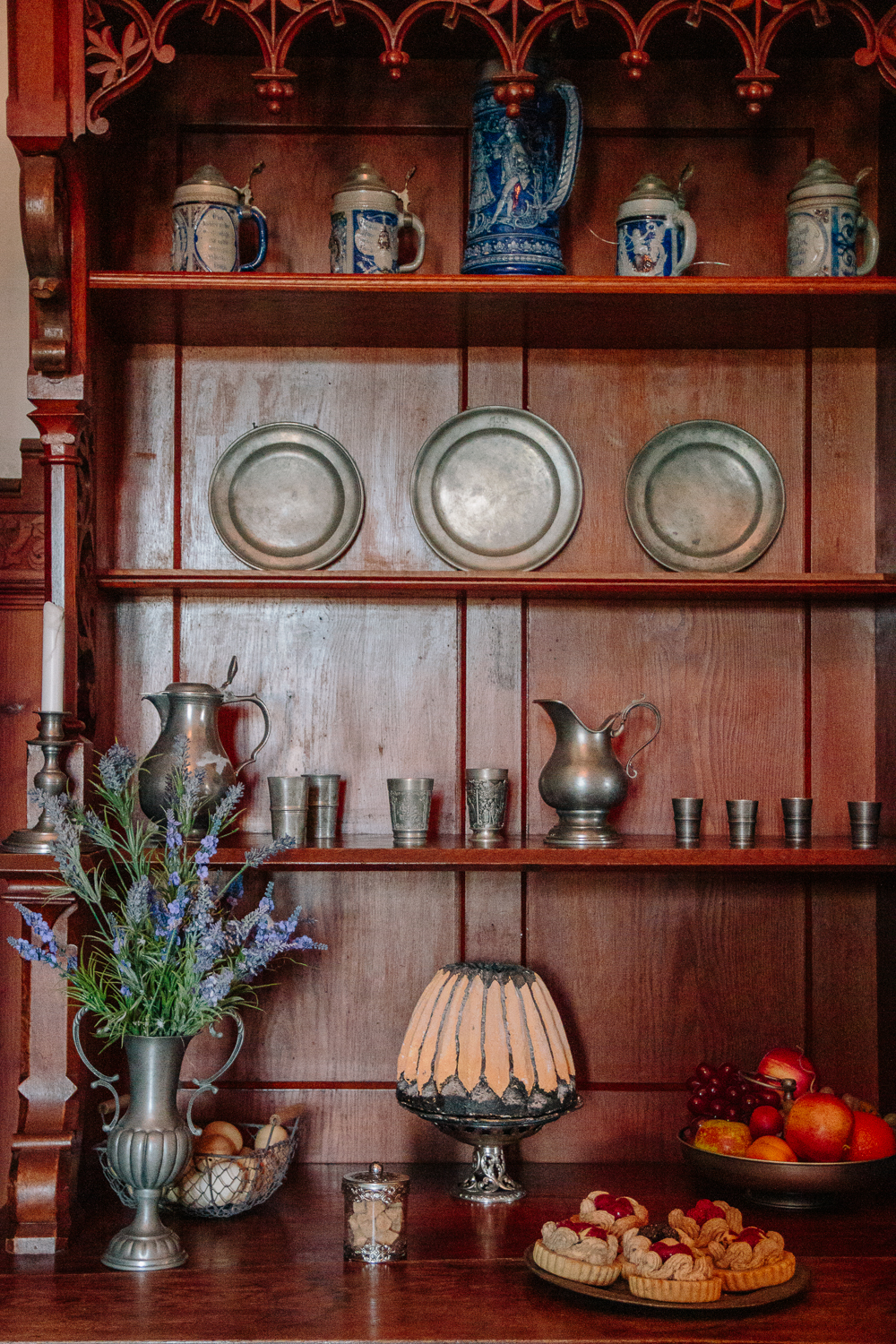 You can definitely see all of the character from the different re-models throughout the inside and outside of the castle. We took a guided tour through the castle which lasted about an hour or so and was really informative, but me being me pretty much forgot everything as soon as I stepped back outside. It's a really nice castle to wander through, and definitely worth a visit if you can make it.
Entry to the castle is by guided tour only, with English tours only happening once a day on weekdays at 11am, or twice on weekends (11am and 1pm or 4pm) depending on the month. For more up to date info on opening hours and guided tour times, check here. Entry to the castle is €10pp for adults. From what I can see online, this has only recently changed as before the tours were in Slovak only, and entry was cheaper but you had to pay extra if you wanted to take photos inside – now photos seem to be included in the price, so it seems as though they're catering for more English tourists now, though the majority while we were there were Slovakians!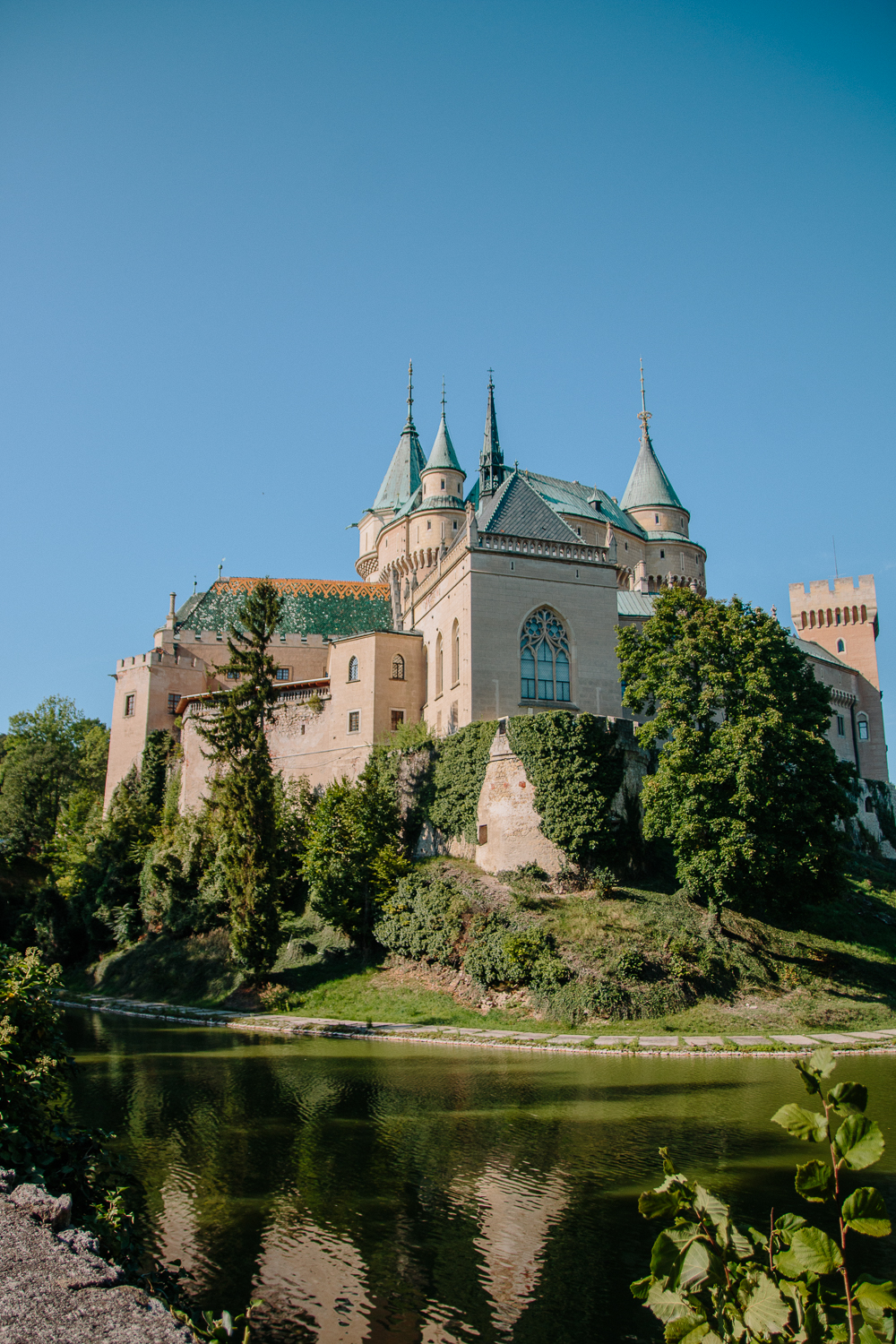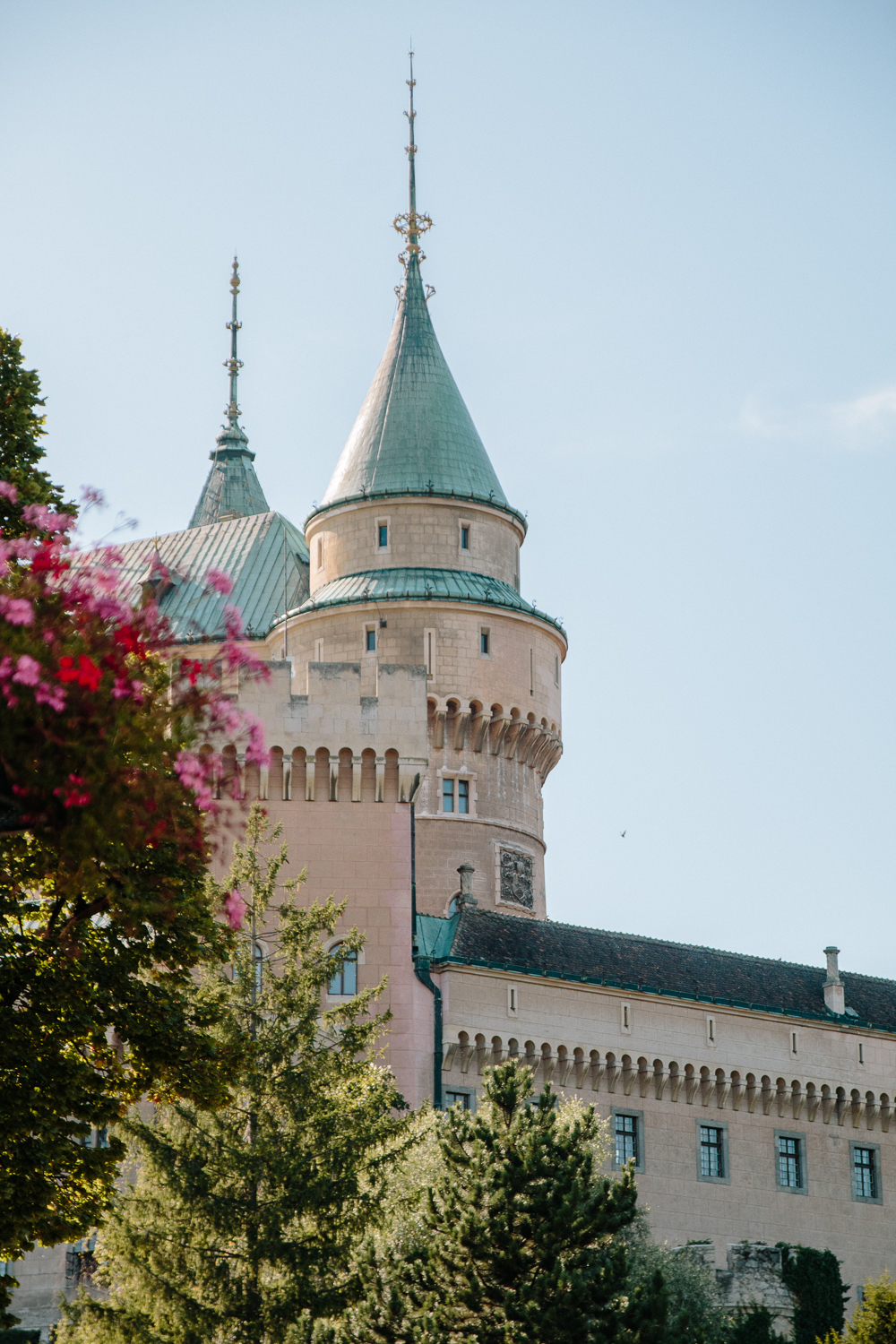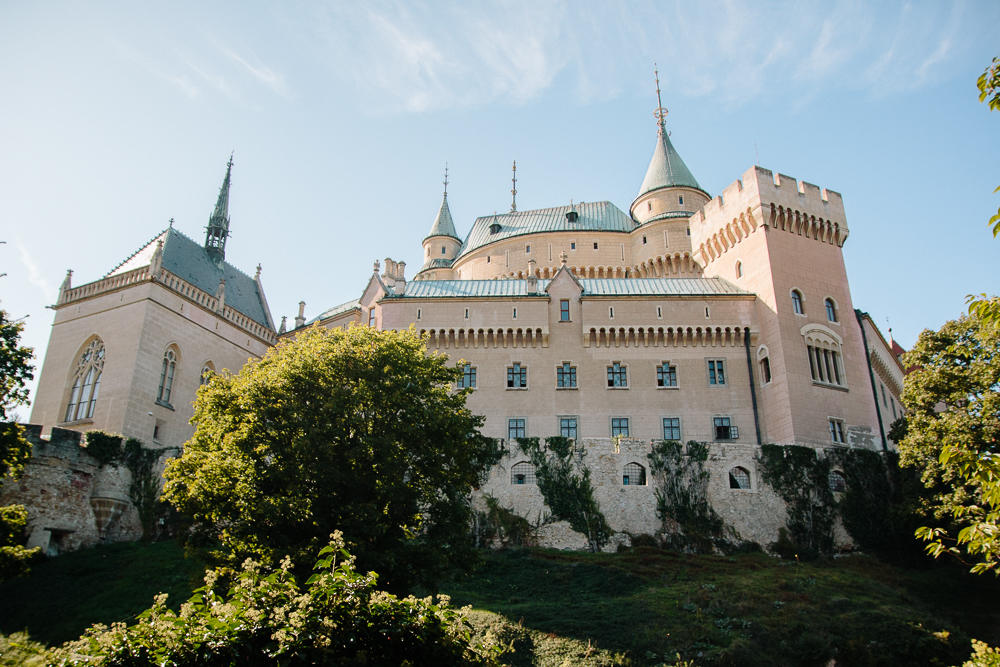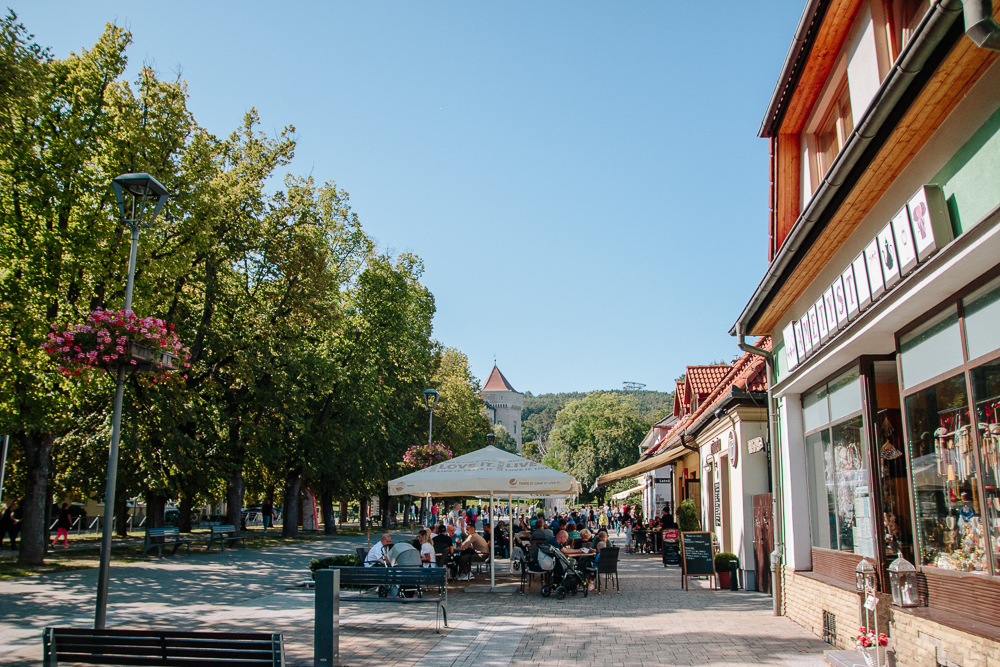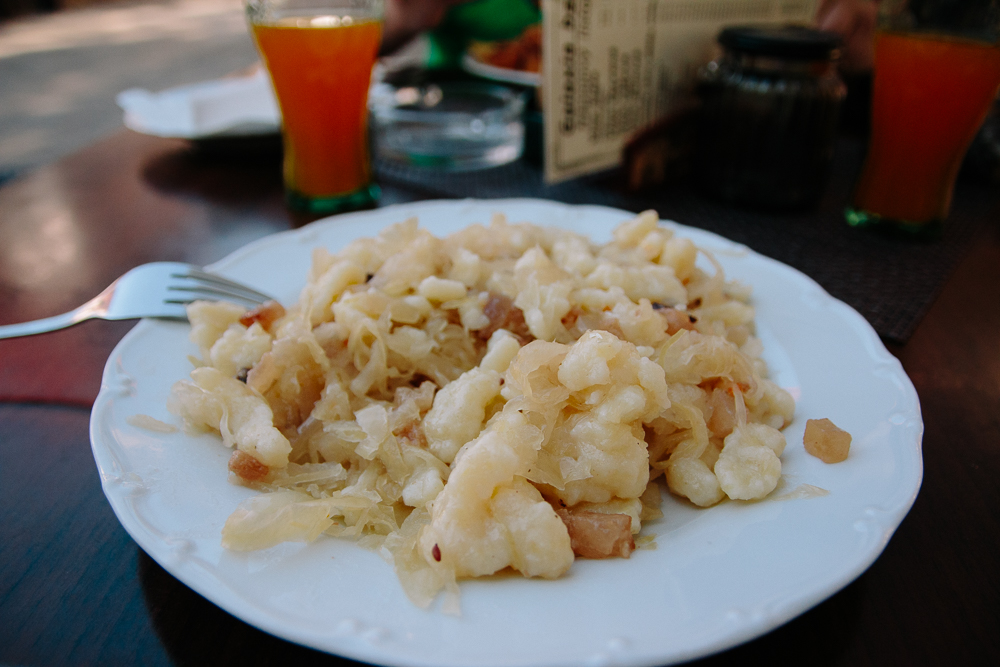 There's also entry to the cave underneath the castle which was really interesting! It was hidden for years until it was finally re-discovered again. I almost didn't go down there as I don't cope well in small dark spaces, but it was actually really big and nicely lit. The water in the two lakes down there was crystal clear!
Afterwards we explored the grounds nearby, which has a little moat filled with swans and ducks, and then headed out into the main town to find some lunch. I was determined to find some local foods, since that part of Europe is somewhere we haven't been to yet, and I found some dumplings with cabbage. I love sauerkraut, so I really enjoyed my meal! The town itself isn't really up to much, so I wouldn't recommend staying there for longer than a day, but it was a nice stop before heading to our next location in Slovakia!
Have you been to Bojnice Castle? Is it somewhere you want to visit?
Follow
Save