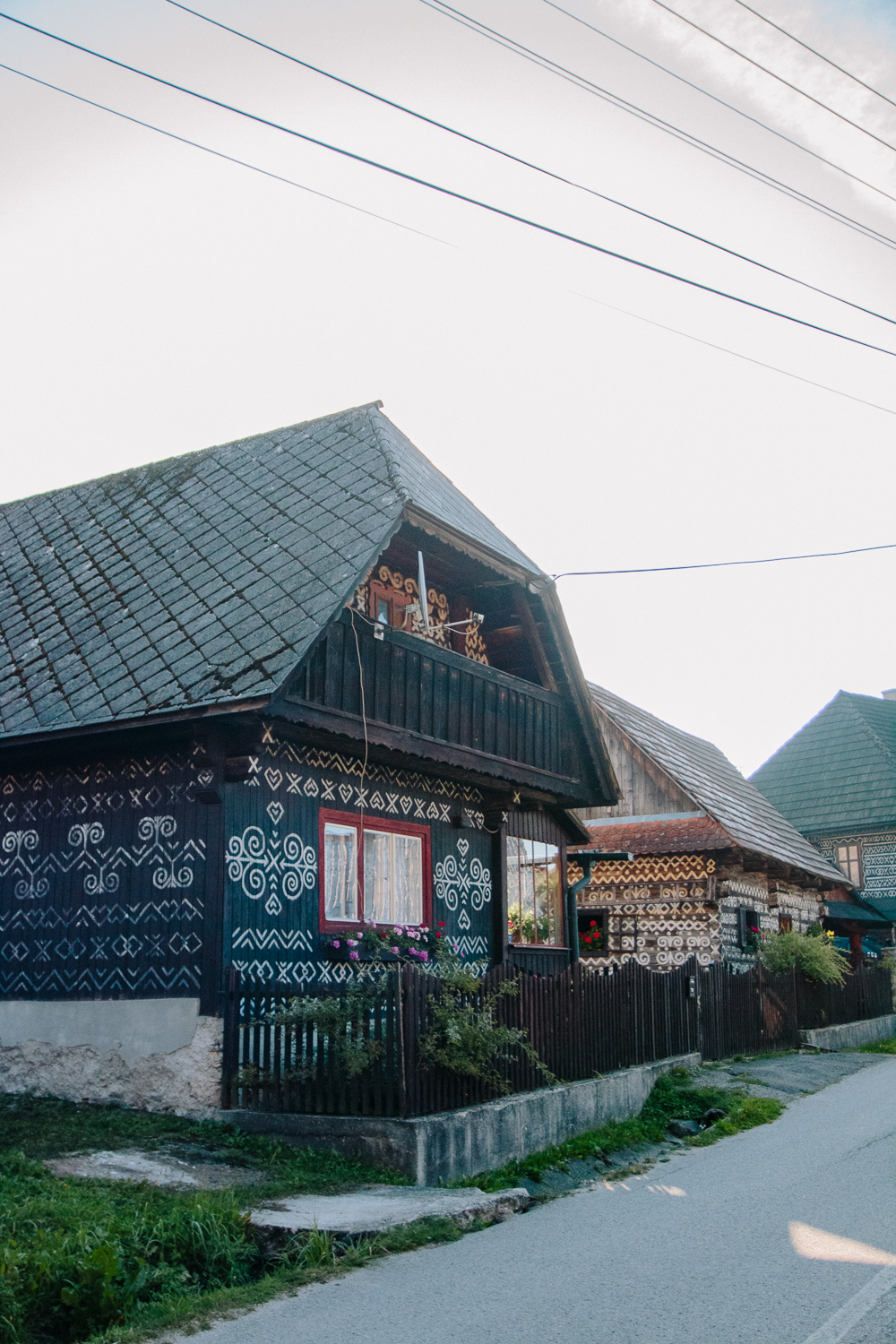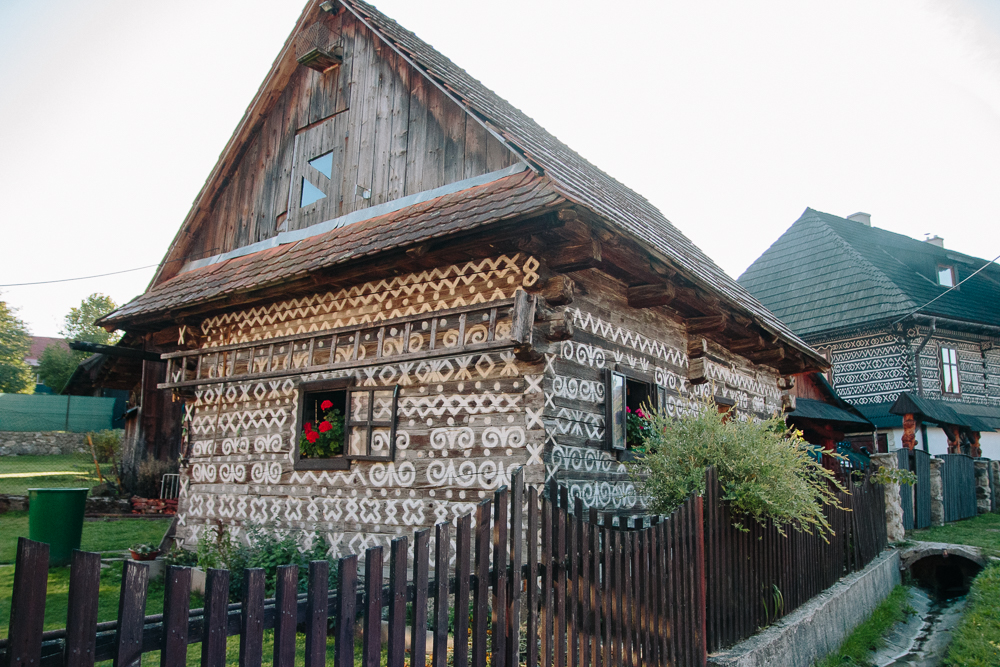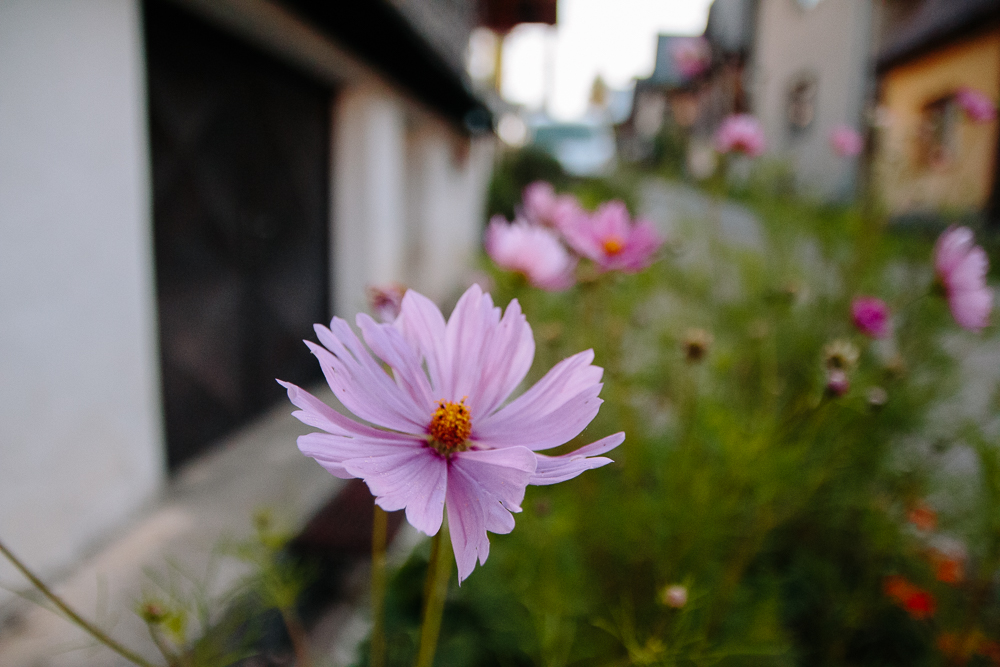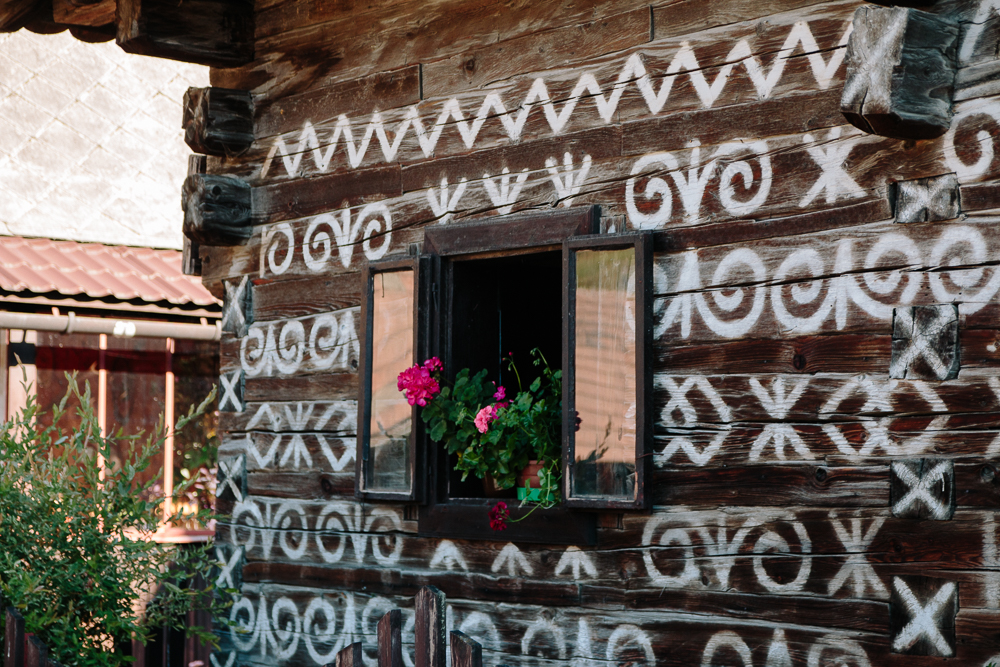 Čičmany, Slovakia
When we decided that we were going to Slovakia, there was one place that I knew instantly that I just had to visit (after Bratislava of course). I first came across Čičmany on one of Flying the Nest's vlogs which they visited on their Slovakian roadtrip just a few weeks before we did. Čičmany is a small traditional Slovakian folk village located in the hilly Žilina region of Slovakia, about 2hrs north-east of Bratislava by car.
The drive there from our day at Bojnice Castle was stunning. The area around Bratislava isn't very hilly at all, and kind of reminded us of being back in the UK (just driving on the wrong side of the road haha), but once you got closer to the village, the mountains appeared and before we knew it, we were back on those winding mountain roads driving through the nearby forests and quaint villages.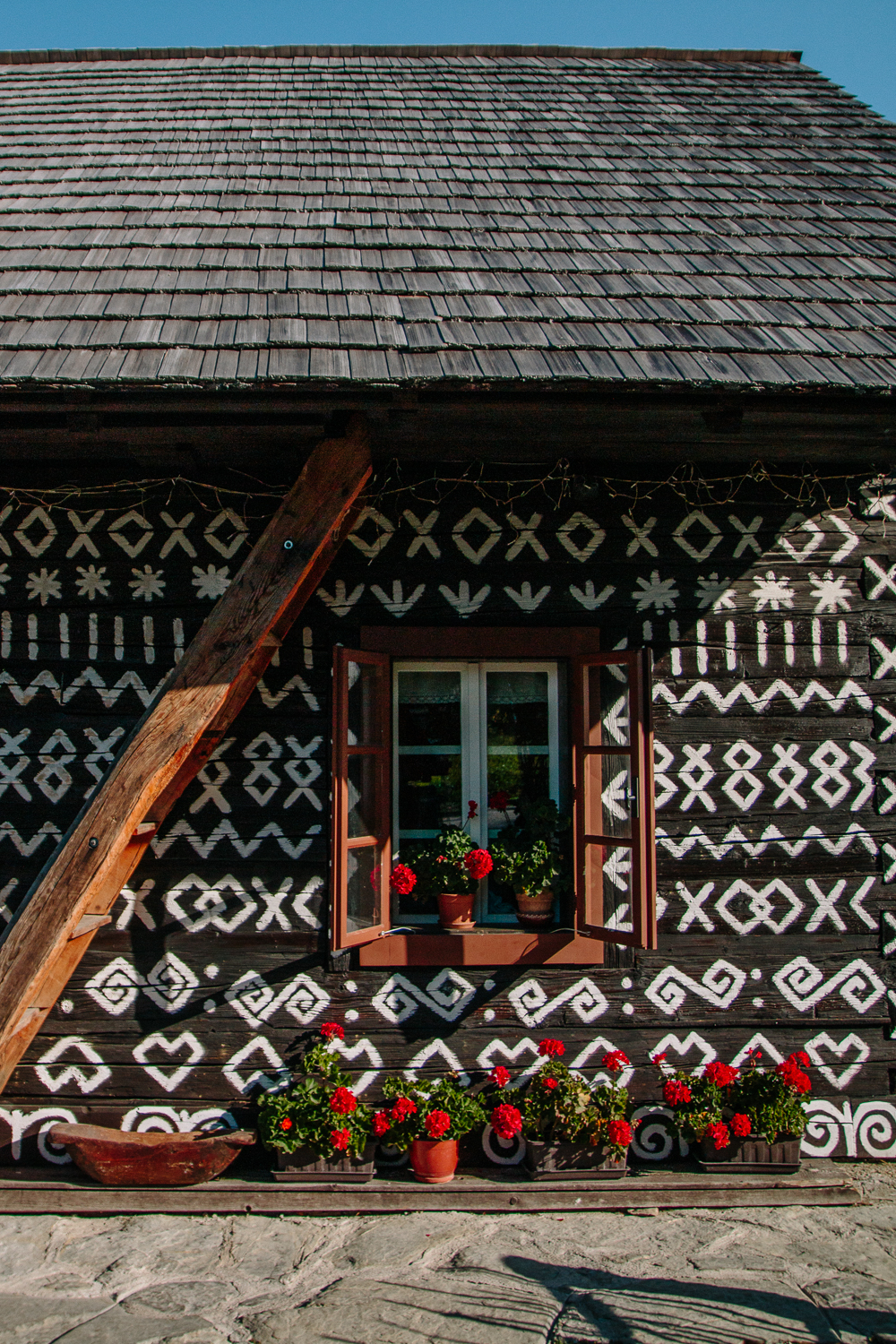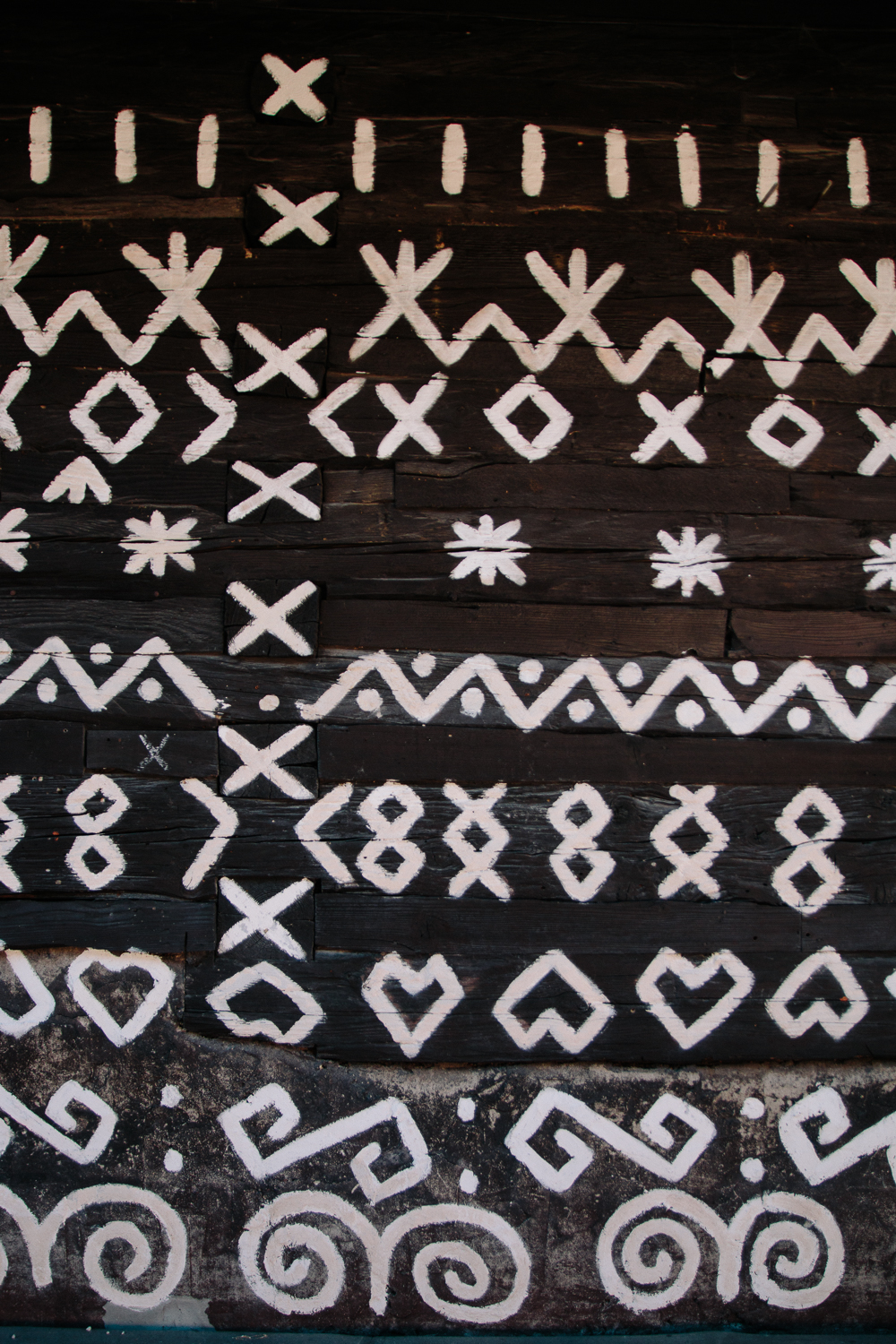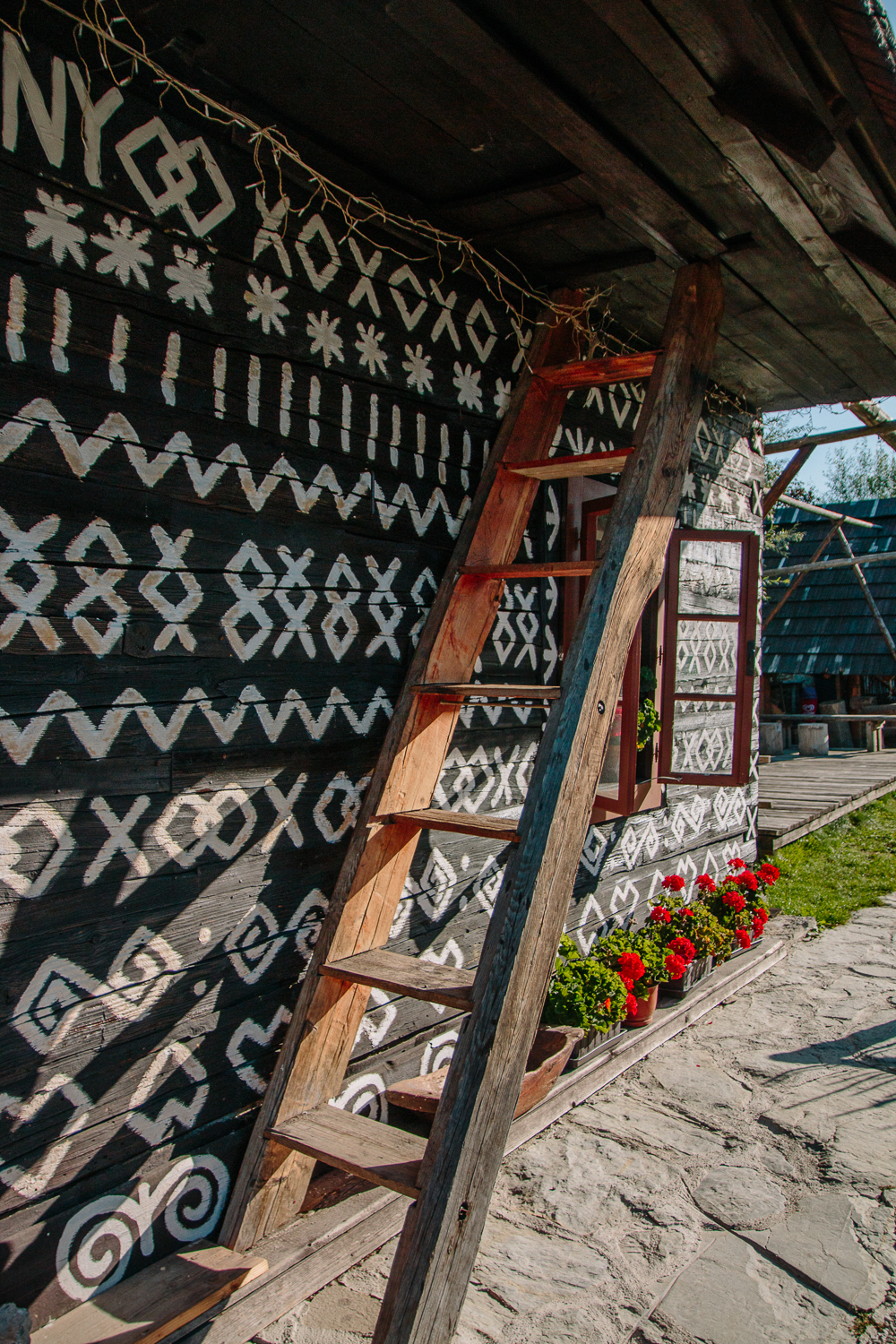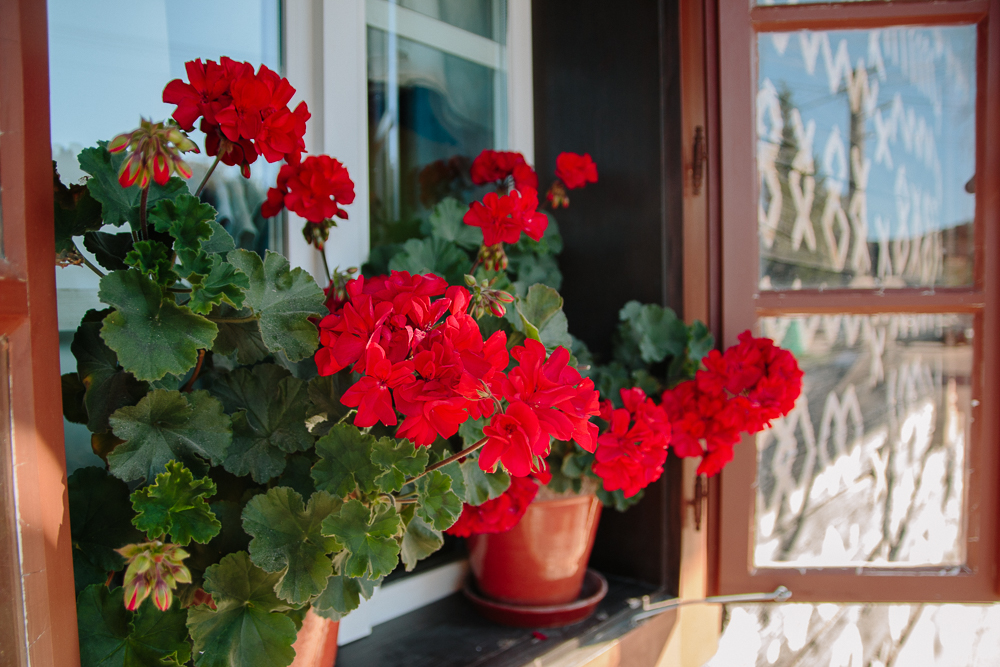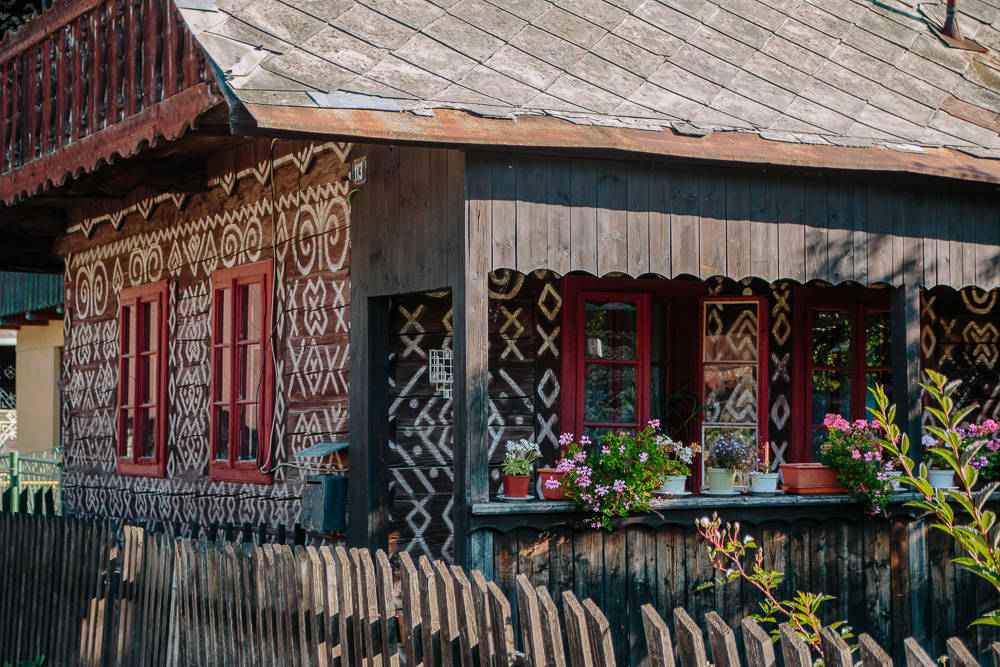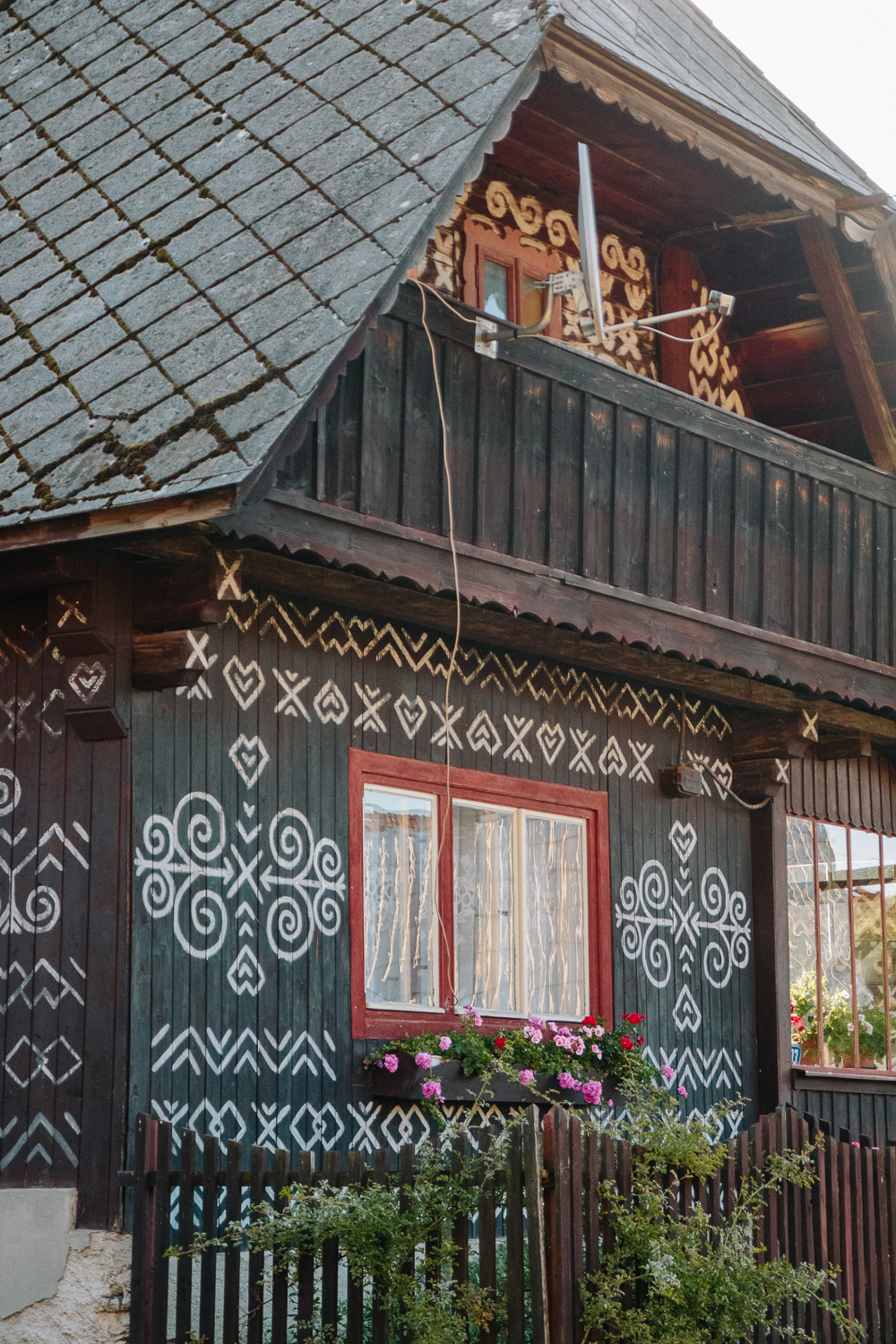 The village still looks like it did hundreds of years ago with it's black timber houses covered in white geometric patterns, though these days there are more modern built houses in the village, but most still have the traditional patterns painted on them.
The tradition started around 200 years ago, when women in the village painted the patterns on with white lime to protect the damaged wood. These days, it's done for decorative reasons and to keep the tradition alive.
Sadly, in 1921 a fire ran through the village destroying most of it, but due to it being such a historic village, with help from the government it was rebuilt and in 1977 it was made the world's first folk architecture reserve! There's a museum in the town which shows the history of Čičmany and puts on festivals, with folk dancing, music and outfits throughout the summer months. Although this is only open during the summer months (June-August I think), there's many signs around the area explaining the traditions, decorative designs and folklore, but it's all in Slovak and Polish so we couldn't understand any of it.
It's definitely not a major tourist place, as with Bojnice castle, especially for the English it seems, which was actually really nice for a change! There's a cafe, a few hotels and a spa and obviously the museum and plenty of parking too, and in the winter there's a small ski area in the hills behind the village.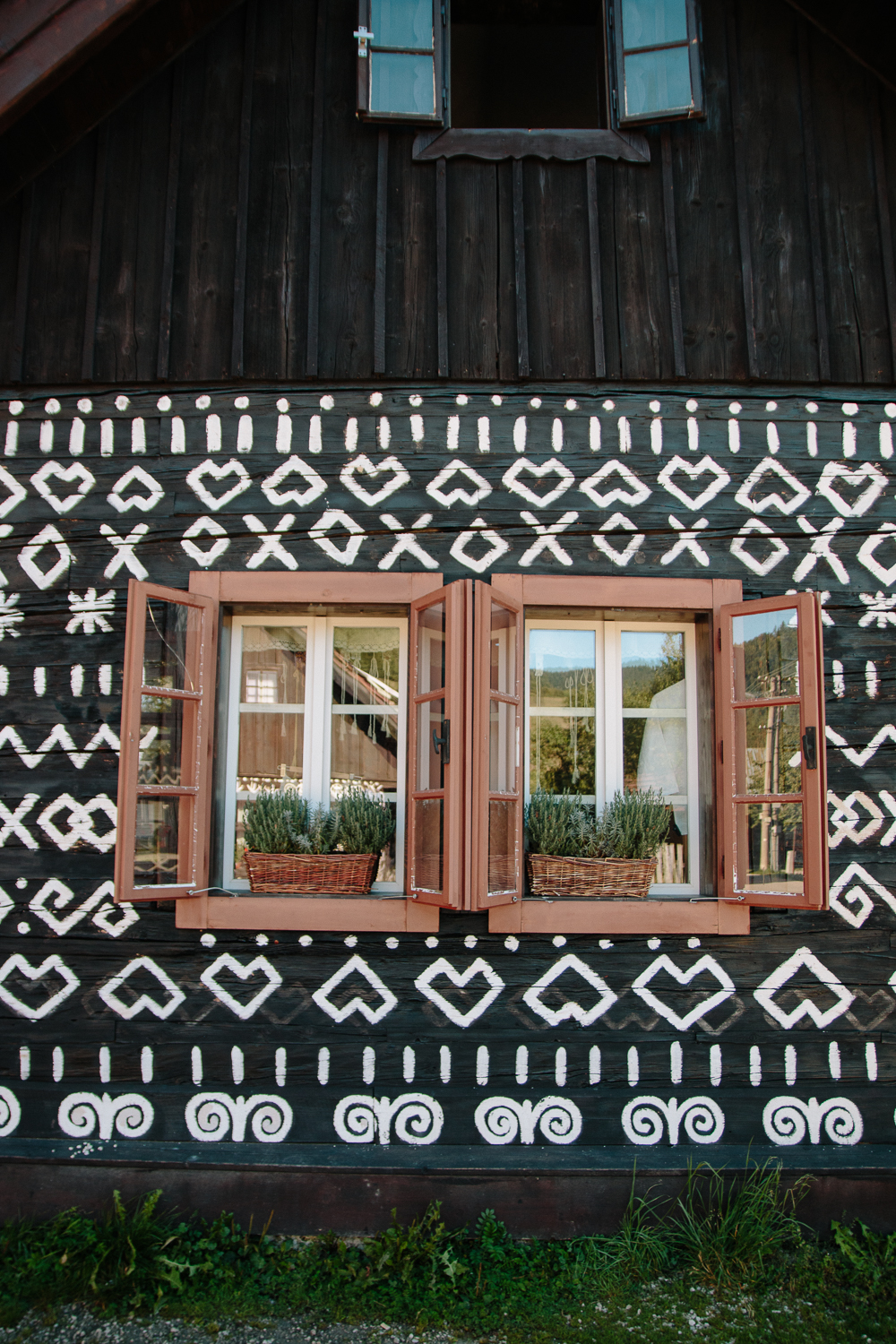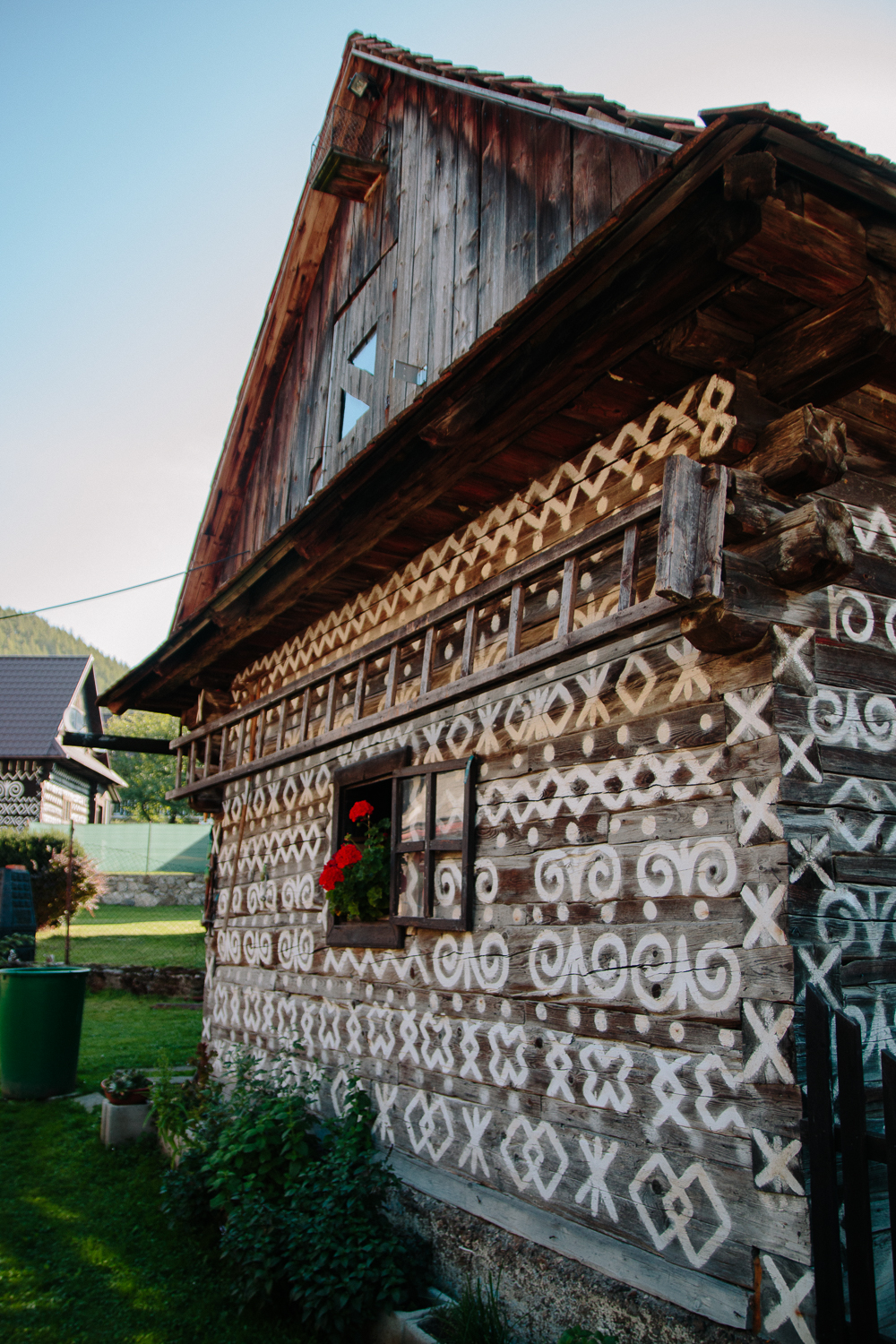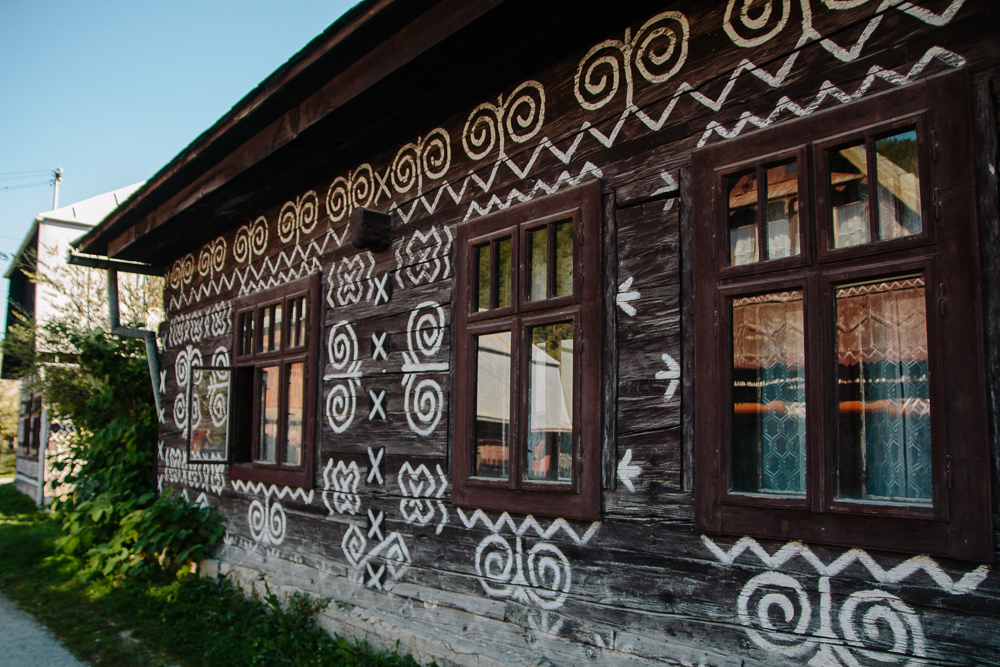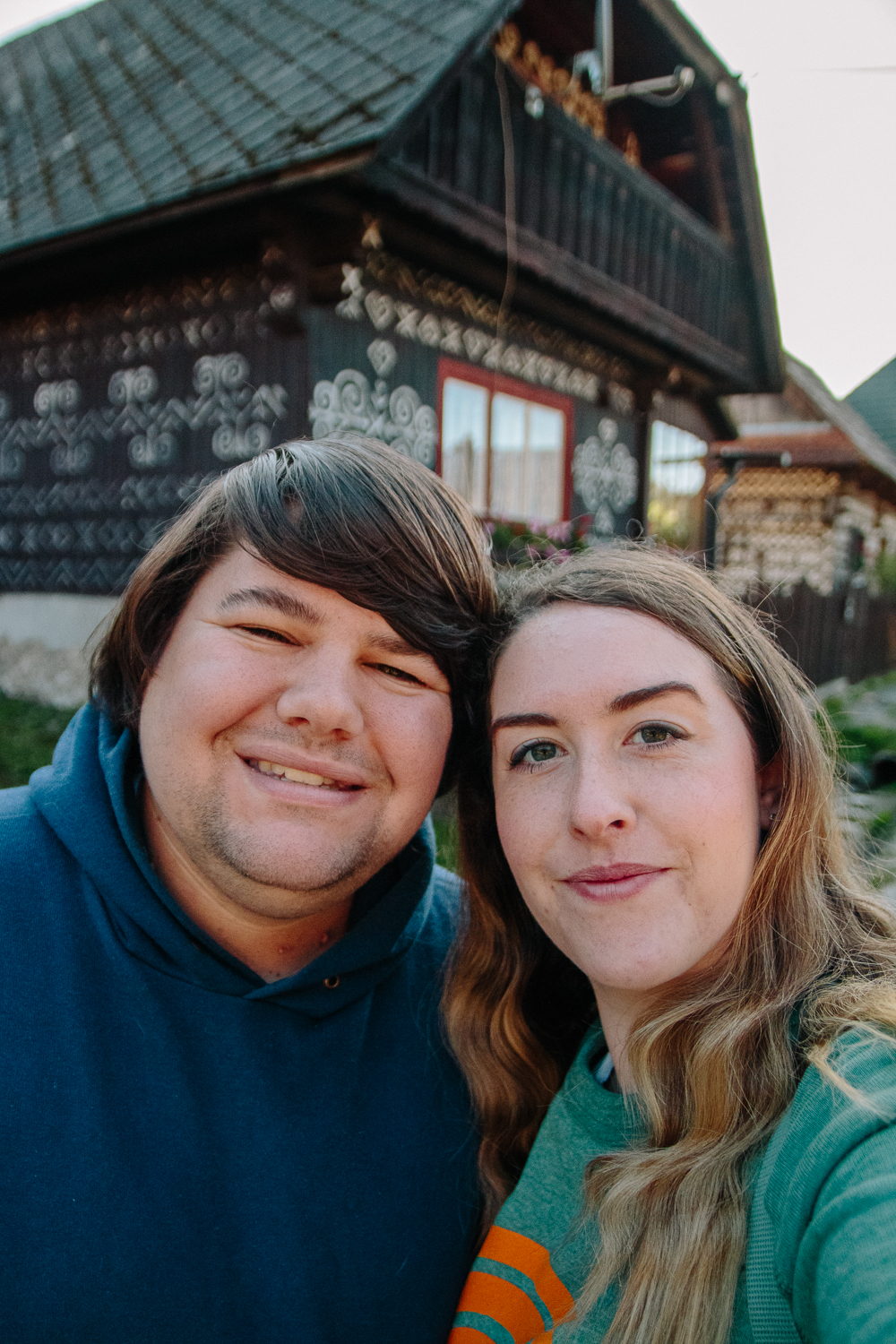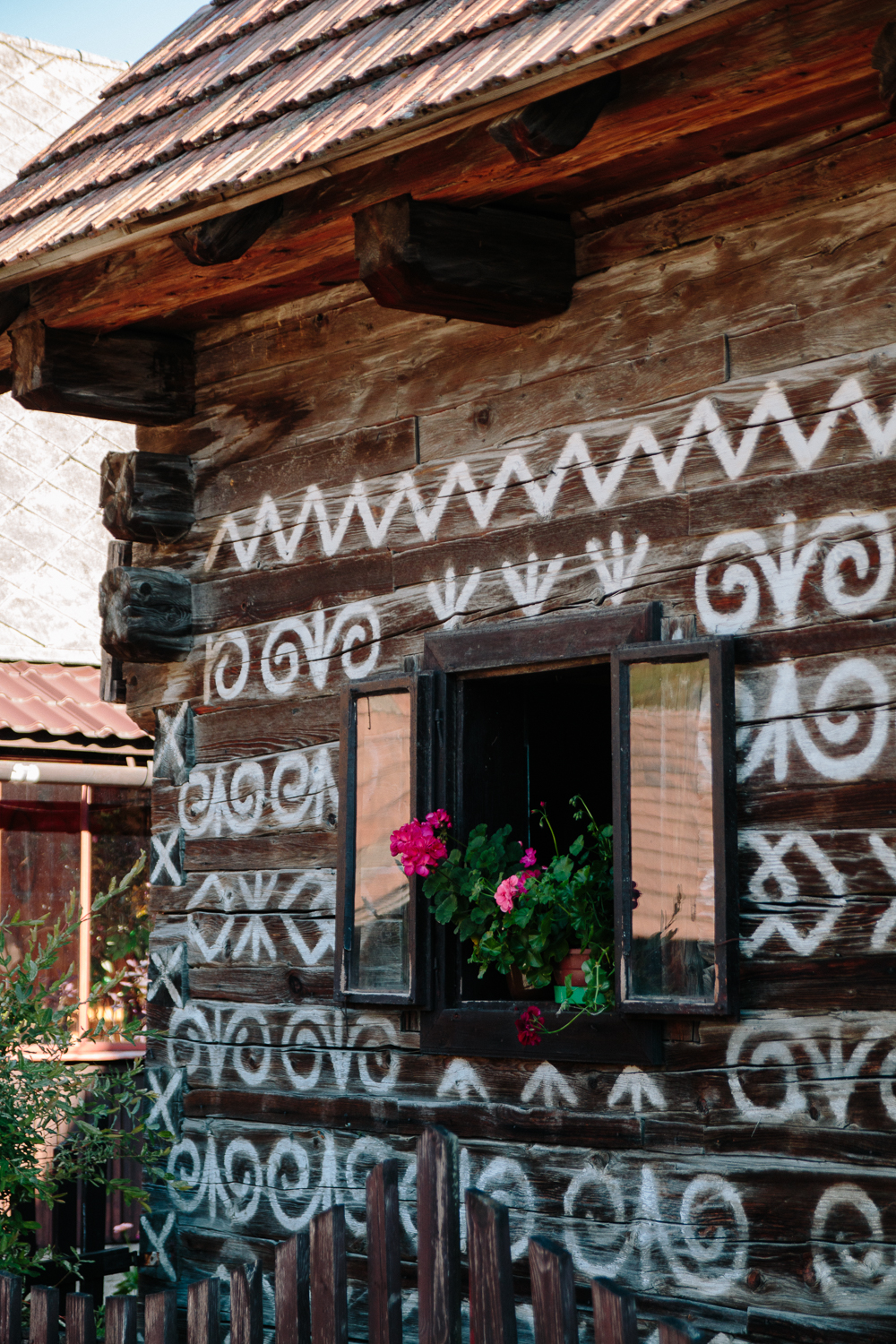 We were there first thing in the morning on a Sunday which also happened to be a holiday in Slovakia, so literally everything was shut when we arrived. We had a little wander though through the sleepy village, admiring the flowers in the windows and the amazing designs painted on each house.
There's not a lot to see or do in Čičmany during the summer, so if you're planning on visiting then I'd recommend it with a stop at nearby Bojnice Castle which is only 45 minutes drive away. Though there's some nice hikes around the area, or if you visit in winter then there's the ski area of course.
I'd definitely recommend hiring a car if you want to visit, and although it's not impossible to visit via public transport only, there's limited service to Čičmany. We found driving in Slovakia fine, though the roads can get a bit bumpy at times (we actually thought we'd arrive with the kitchen/bed in pieces on the floor at some points haha). I'd definitely recommend a stop there though, especially if you're heading up to the Tatras Mountains (which sadly we didn't have time for).
Follow
Save