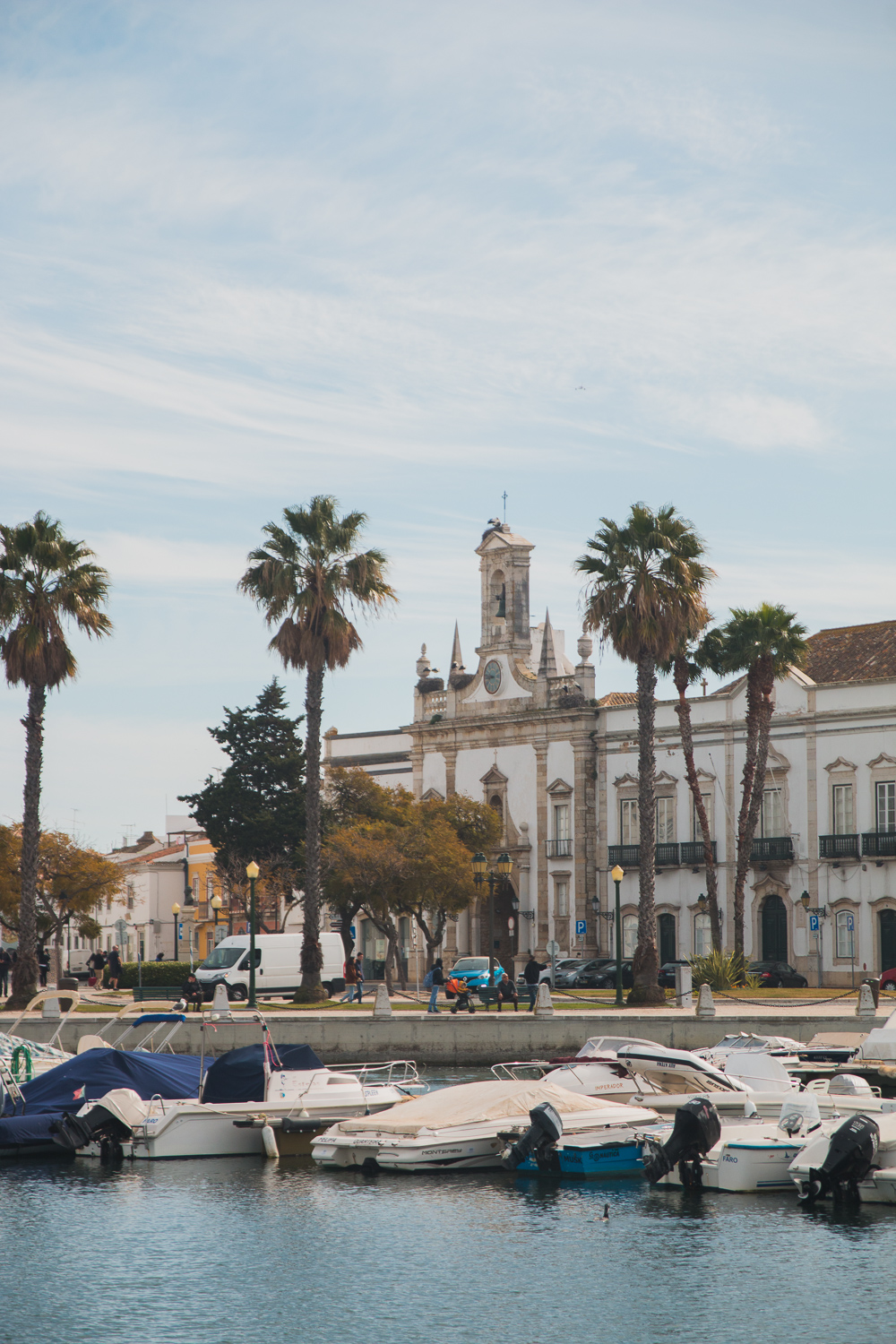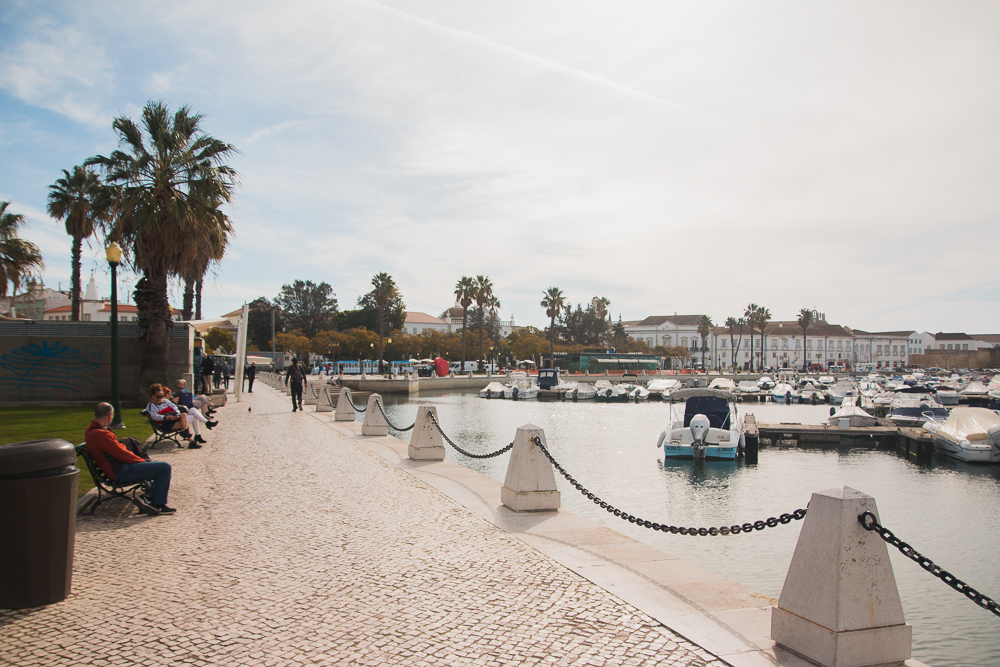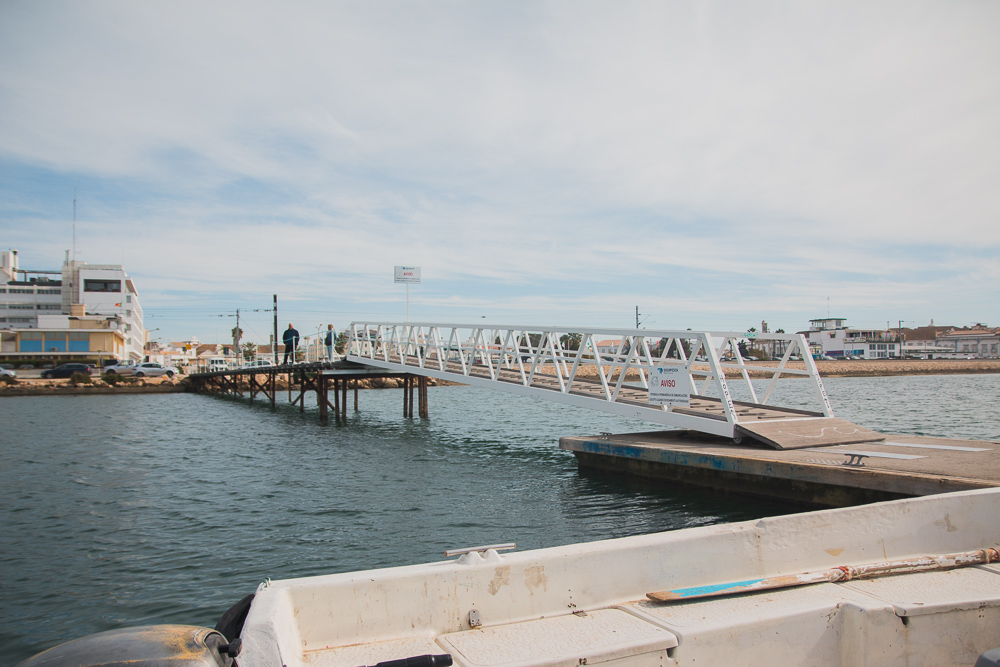 Ria Formosa Natural Park
One of the things that I was most excited about doing this time around was heading over to the Ria Formosa Natural Park to visit some of the islands that make up the park. I really wanted to do it last time we visited, but it was between this and a boat trip to Benagil Cave, and in the end, the cave won.
This time around, we had plenty of time to take a day out to hop on a boat and see the islands, and afterwards spend a little time exploring Faro. The only way to get to the islands of the Natural Park is a boat (or kayak) trip, and there's SO many to choose from. I spent a good while reading each of the trip descriptions and decided to book this one (affiliate link) with Formosamar via Get Your Guide.
We met our guide at 11.15am at Faro Marina along with a small group of others on our trip and then headed over to the catamaran waiting for us. It was actually a really nice catamaran, with super comfy seats and as the group was really small (there was only 8 of us), we had plenty of space to move around for photos.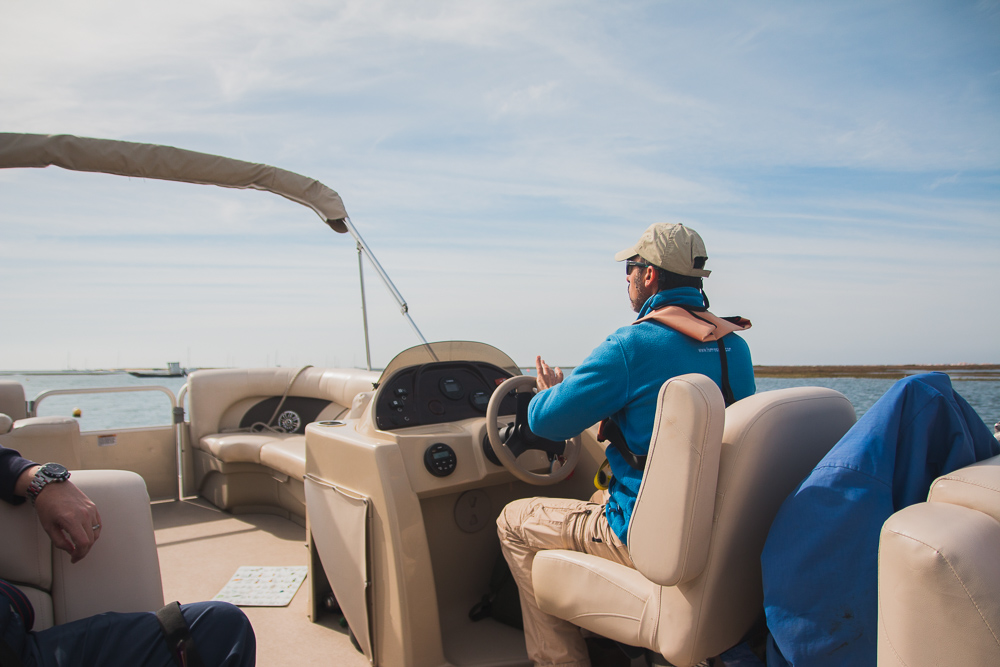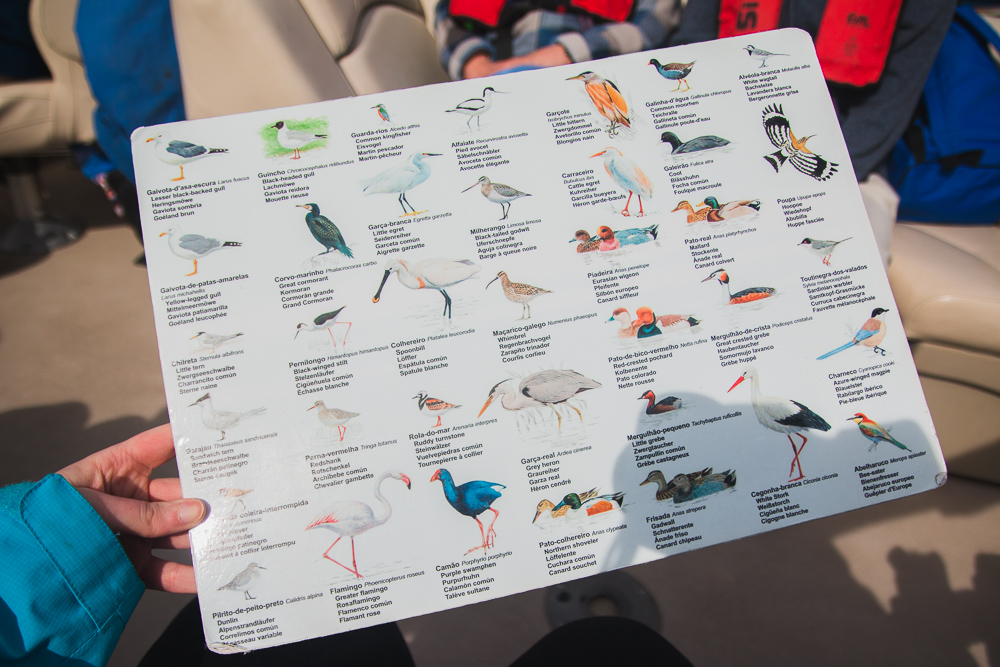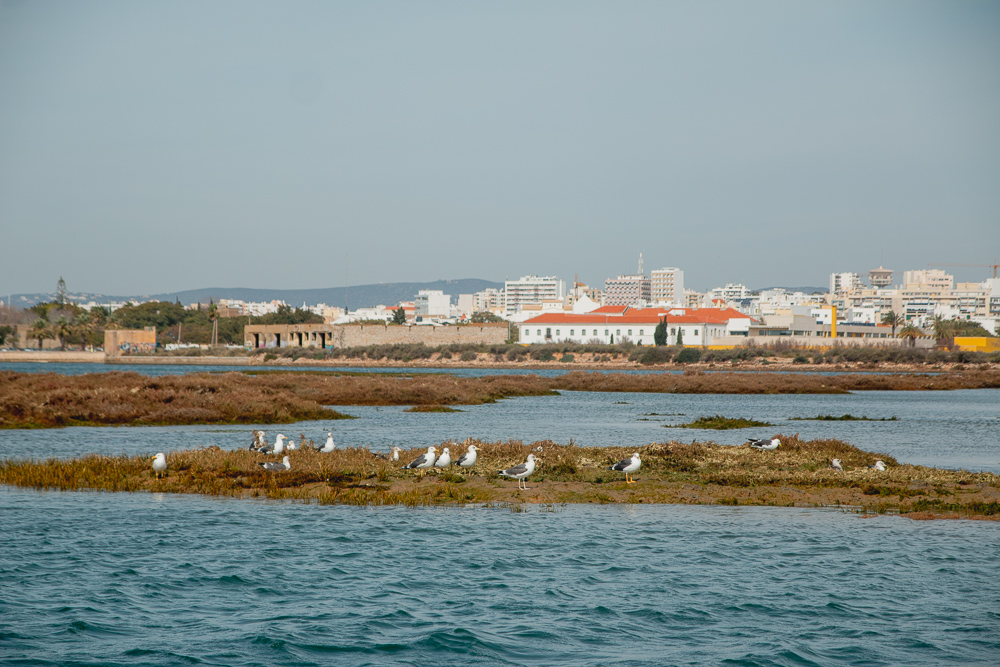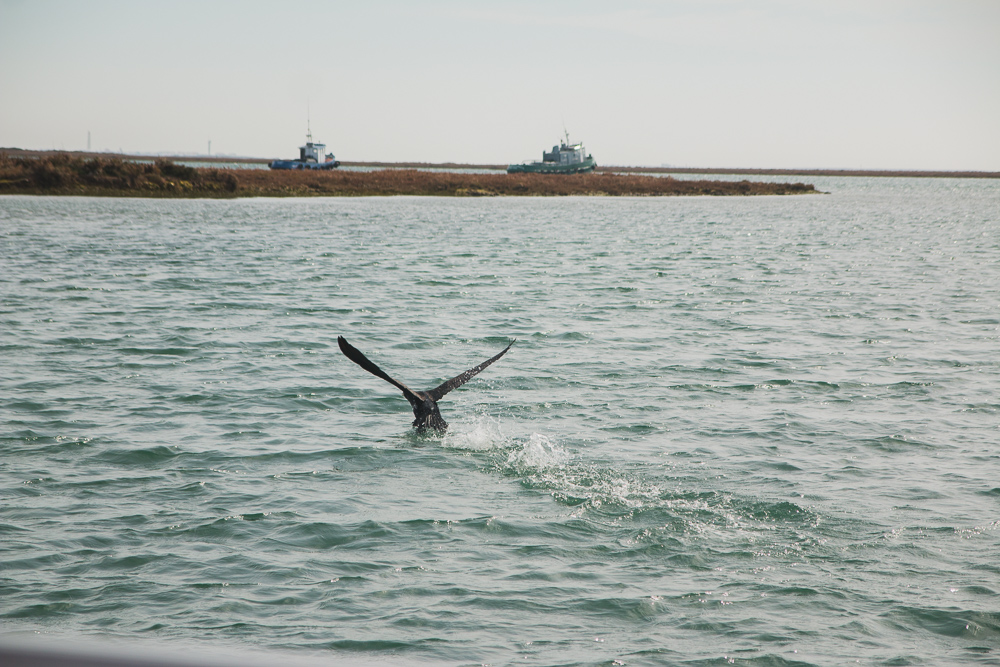 The Boat Trip
So the tour that we chose was only 3 hours long, and included a calm sail through the natural park's channels to spot the wildlife that lives there. The guide was amazing and would point out all the birds to us and showing us on the card which one it was. He said the best time to visit for wildlife is around September, and February was probably the worst time as they were all in their migration stage for the winter, but we still saw a few birds around.
Our guide told us that Ria Formosa is made up of 5 islands and it means 'Beautiful Lagoon' in English. It also has it's own little microclimate perfect for all the birds that make a home here. The channels are also constantly changing due to the wind, current and tides, therefore there is only one constant way for the boats to get in and out of the lagoon to the sea which is man-made between Culatra Island (Farol Island) and Barreta Island (Ilha Deserta). These are the two most popular islands to visit, so if you do book a boat trip, these will be the ones on the tour.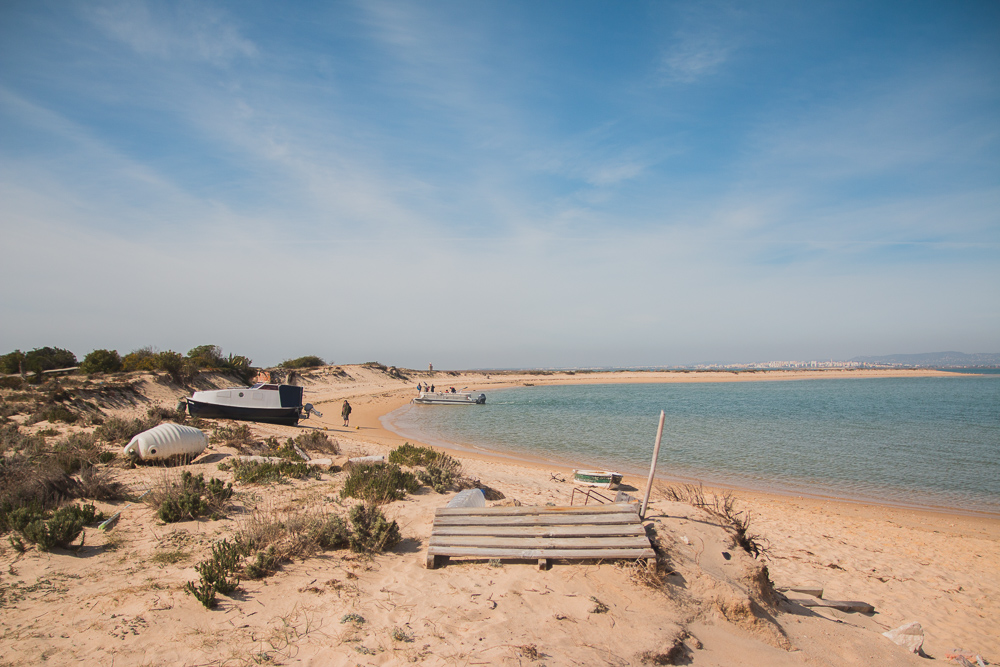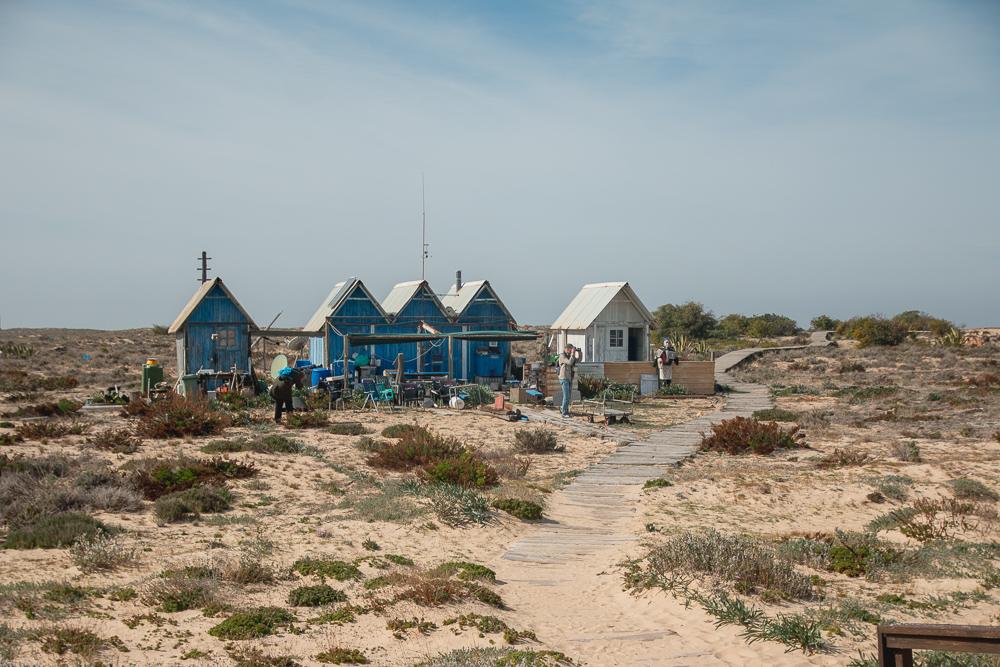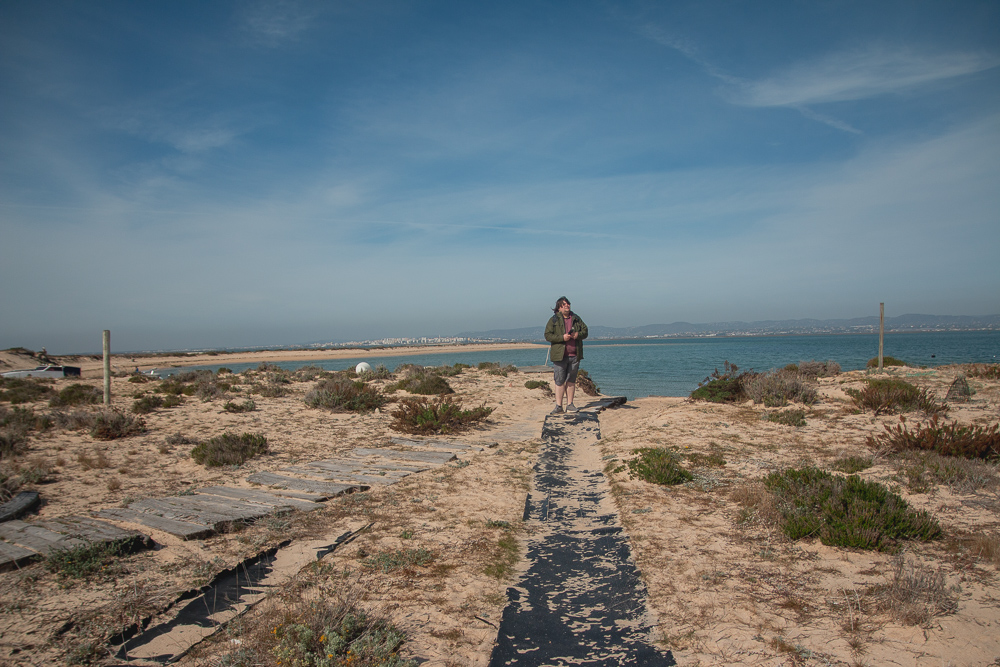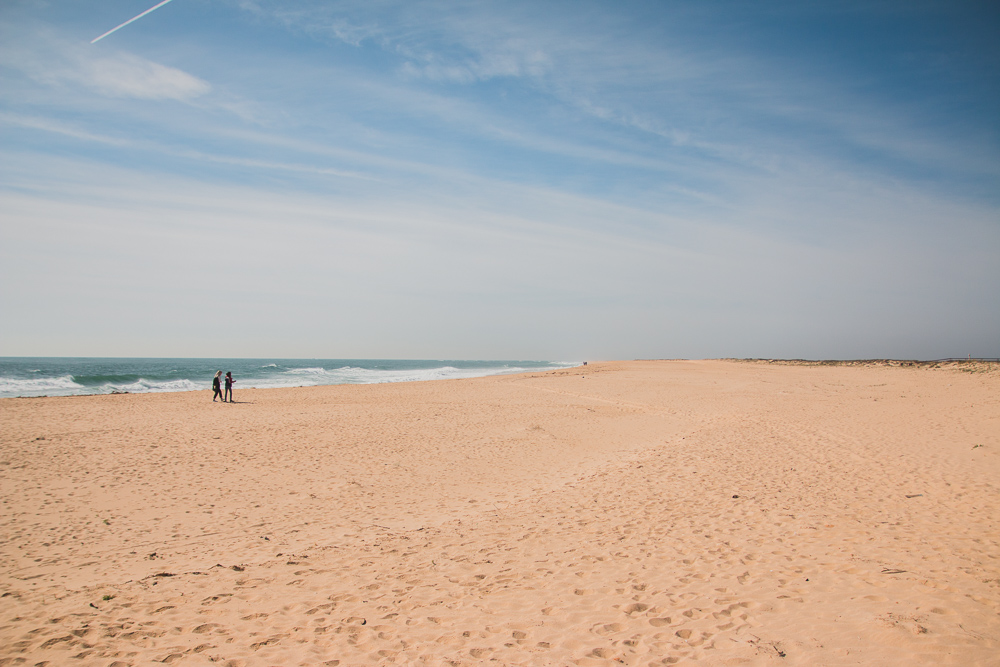 Ilha Deserta
Ilha Deserta, also known as Barreta Island is one of the most isolated islands of the Natural Park, with only 1 full time resident (a fisherman) and was the first stop of the trip. We had 30 minutes to explore the island which honestly went by so quickly. We walked to the end of the walkway where the pillars for the boats heading out to sea are, then explored the little area with the fishermans huts.
As you can imagine, there's not a lot to do on the island as it's known as the desert island, but it's got plenty of beaches and one (expensive) restaurant and also from what I can remember a little walking trail. It's also the most southerly point of mainland Portugal at Cabo de Santa Maria. I can imagine during the summer, this would be lovely for sunbathing and going for a dip in the crystal clear water.
You can get a ferry (€5pp each way) from Faro that runs everyday of the year (except of course Christmas Day and New Years Day) which takes you only to Deserta Island. It leaves every 1.5-2hrs and takes about 45 minutes. Or you can get a speed shuttle (€10pp each way), taking only 15 minutes and leaving every hour. There's also a hop-on-hop-off shuttle that takes you to two other islands if you'd like to visit more than one island which costs €30pp for all trips. You can see the full schedule here.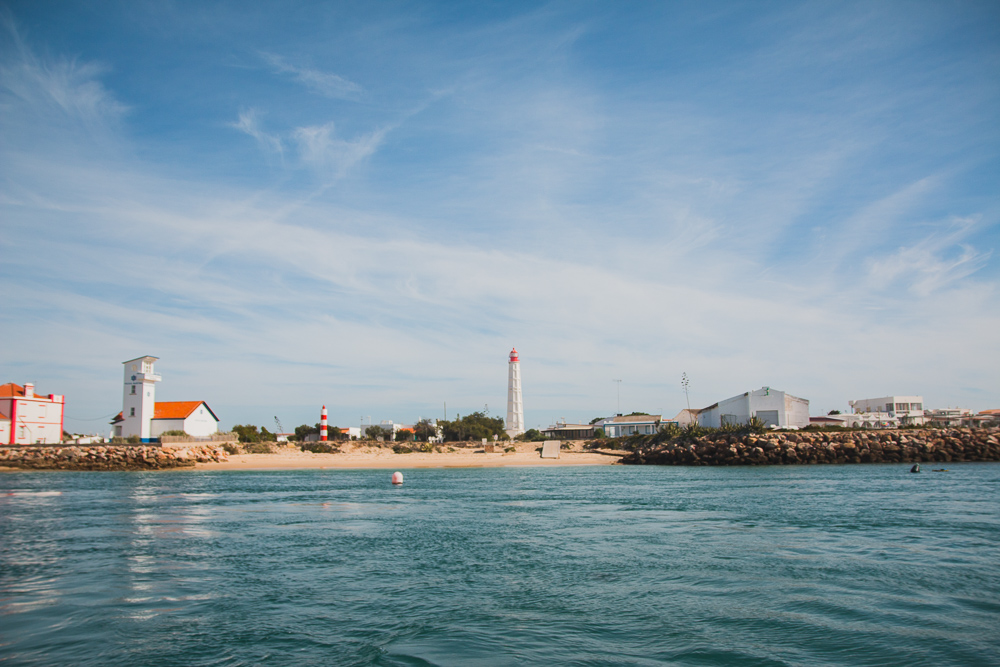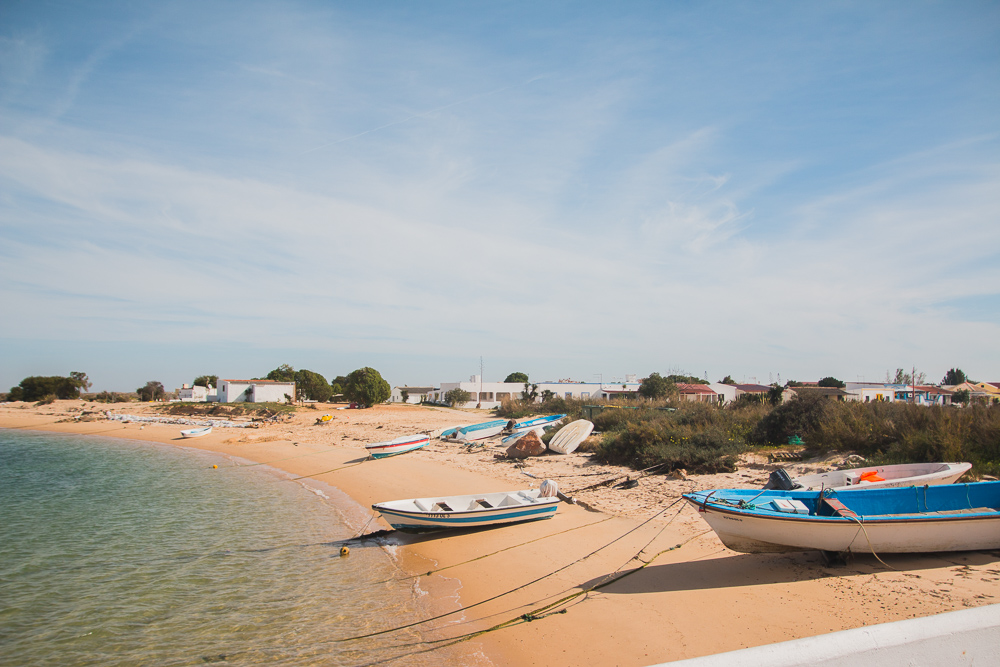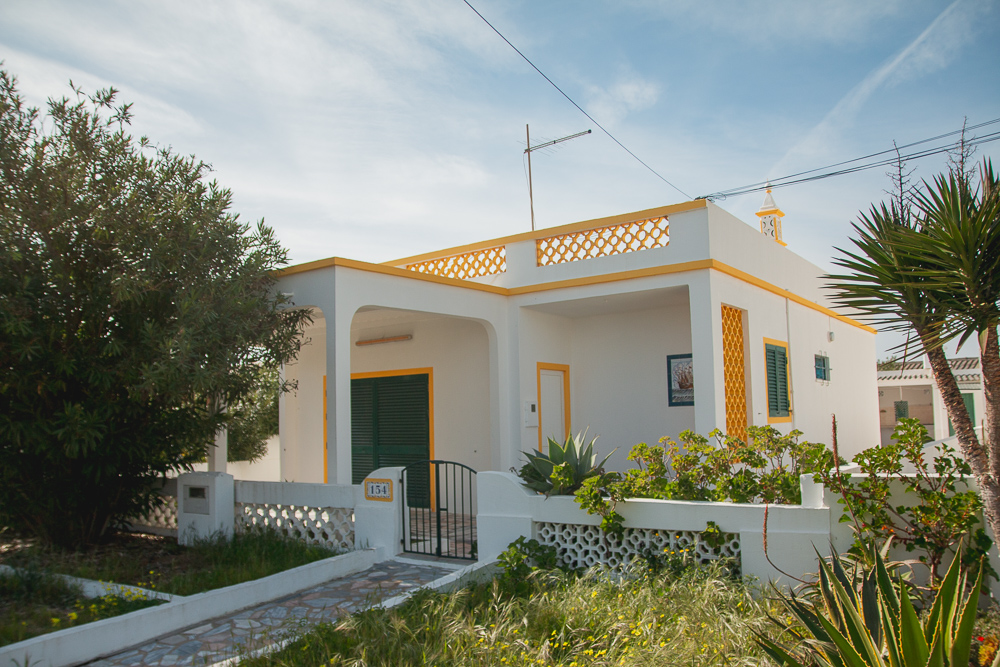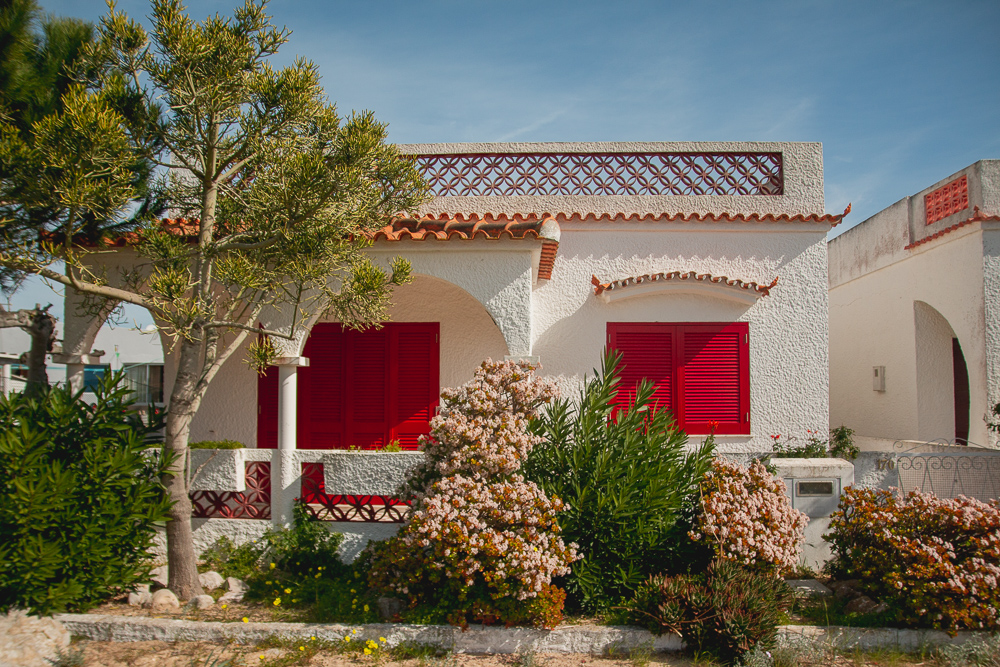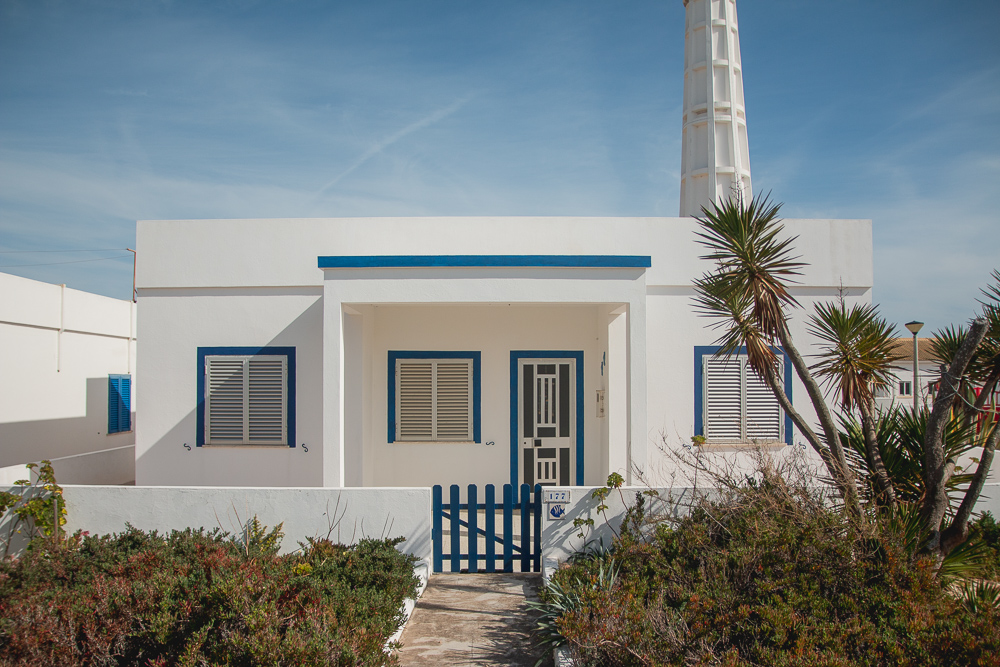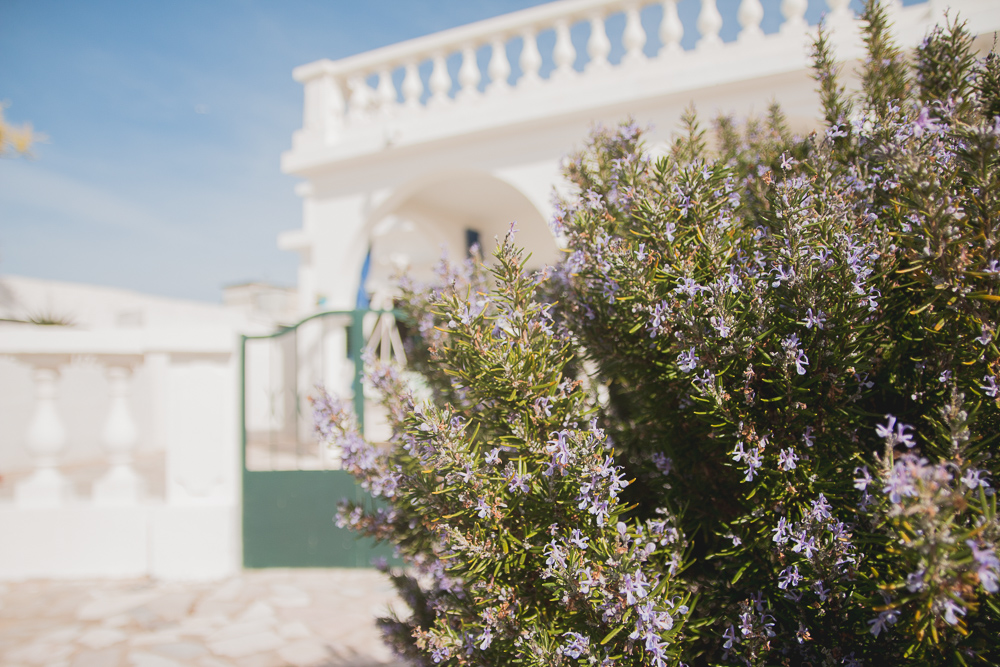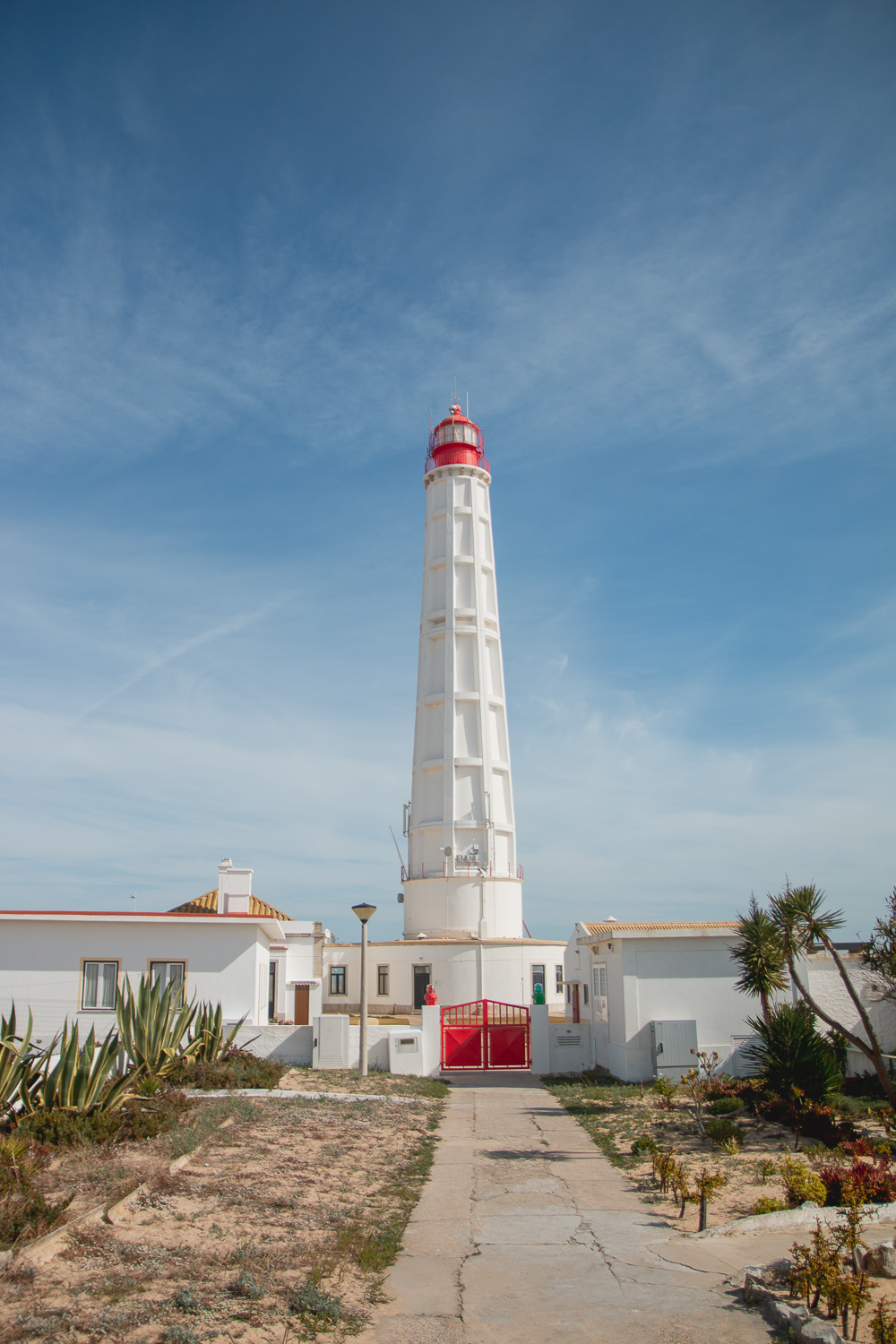 Ilha Culatra
Ilha Culatra, also known as Farol Island is one of the most populated islands in the Natural Park, and the one that I was most excited to visit. We hopped back on the catamaran and did a quick 10 minute sail across to the main town on the island, Farol, named after the lighthouse (Farol is 'lighthouse in Portuguese). We had an hour to explore here, and it was so nice but we could have done with a little longer here too.
The main town is filled with lovely colourful holiday homes, flowers and lovely little gardens. I was in my element snapping photos of them all. There's no cars on the island, so the only way to get around is to walk or as the locals do, bike. The town there isn't very big at all though, so you'll have done a loop in no time. The main thing on the island that you can see from pretty much everywhere, is the lighthouse of Santa Maria. During the summer you can actually go up it, but obviously being February when we visited, it was closed haha!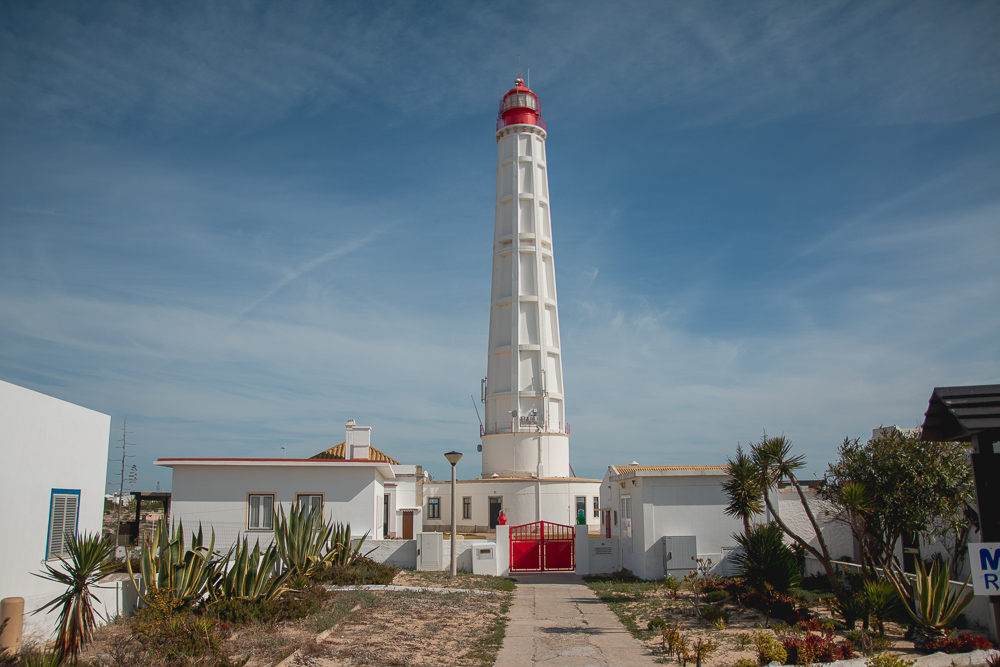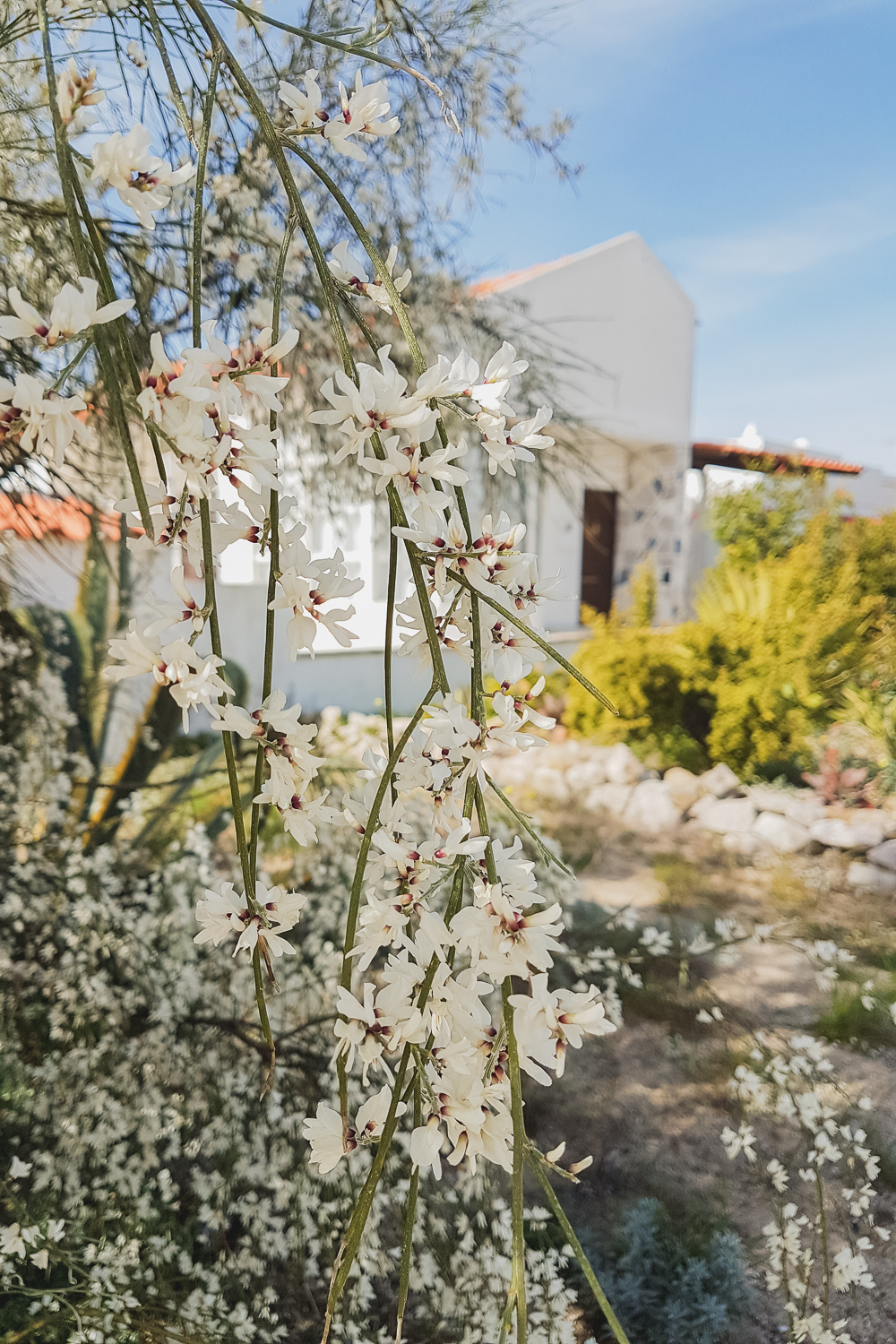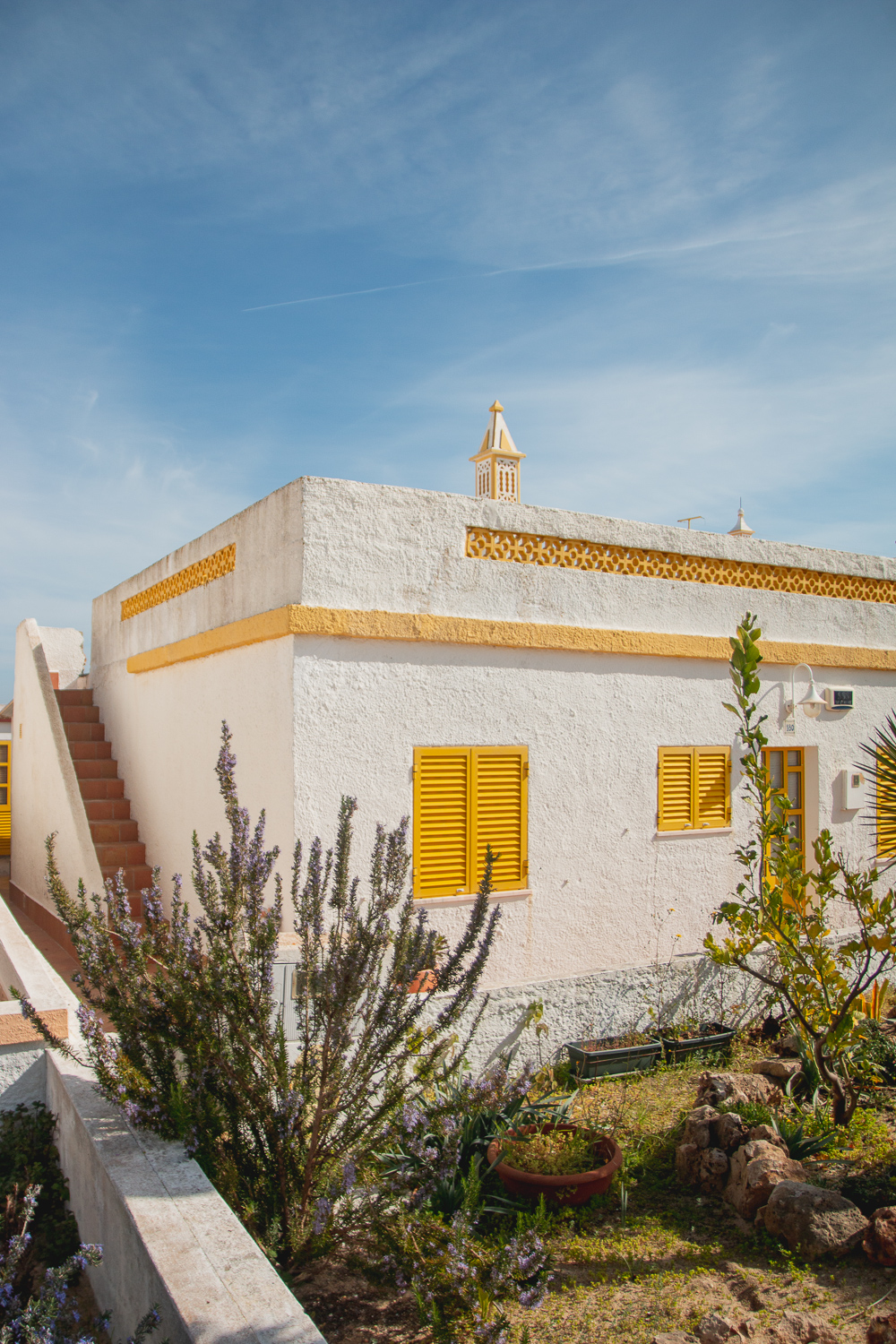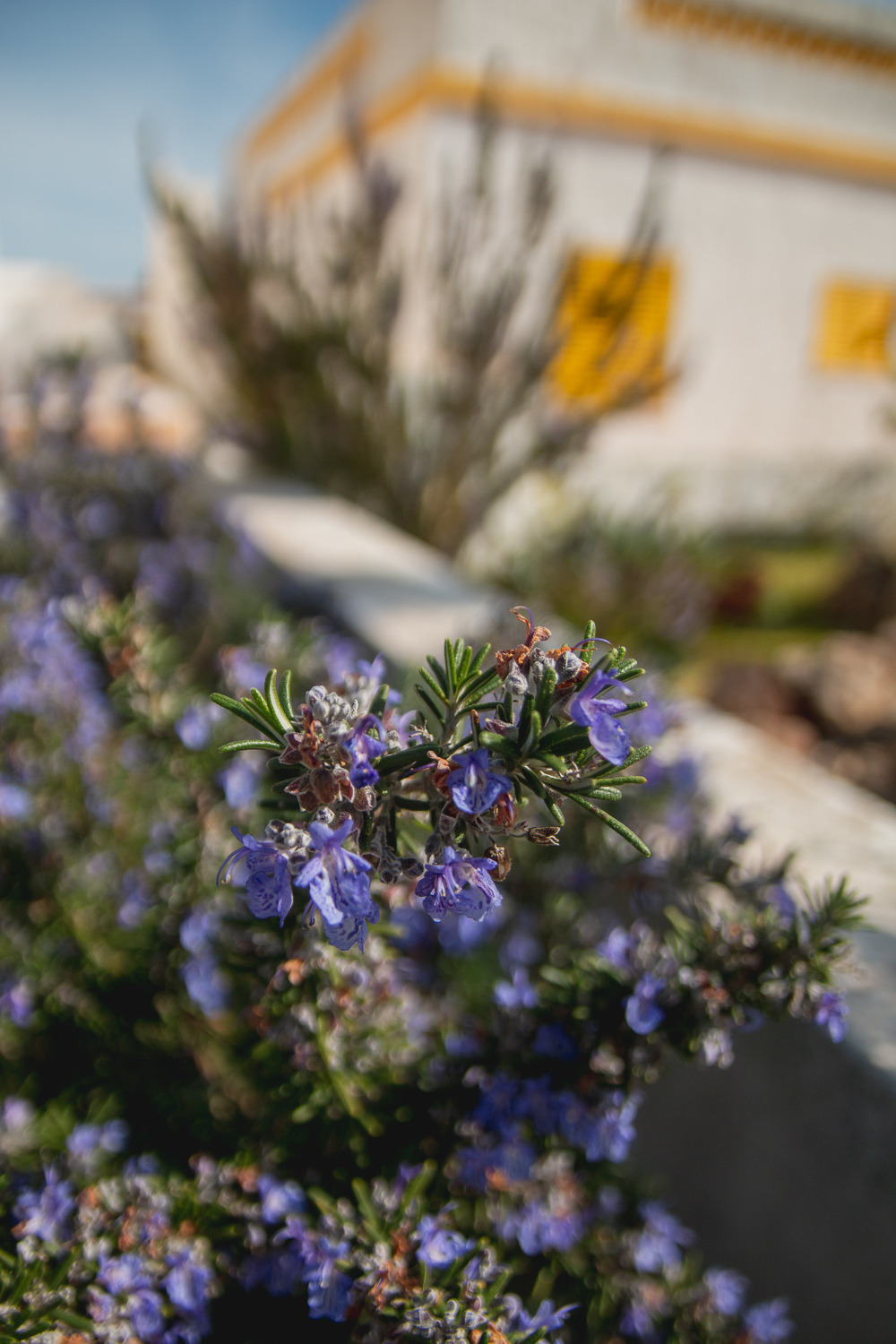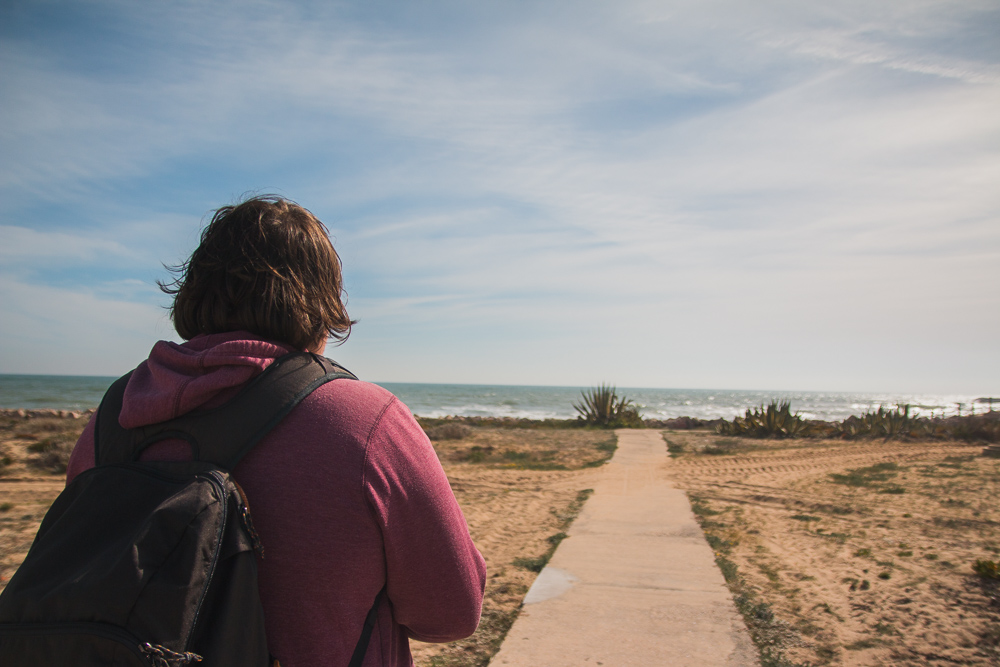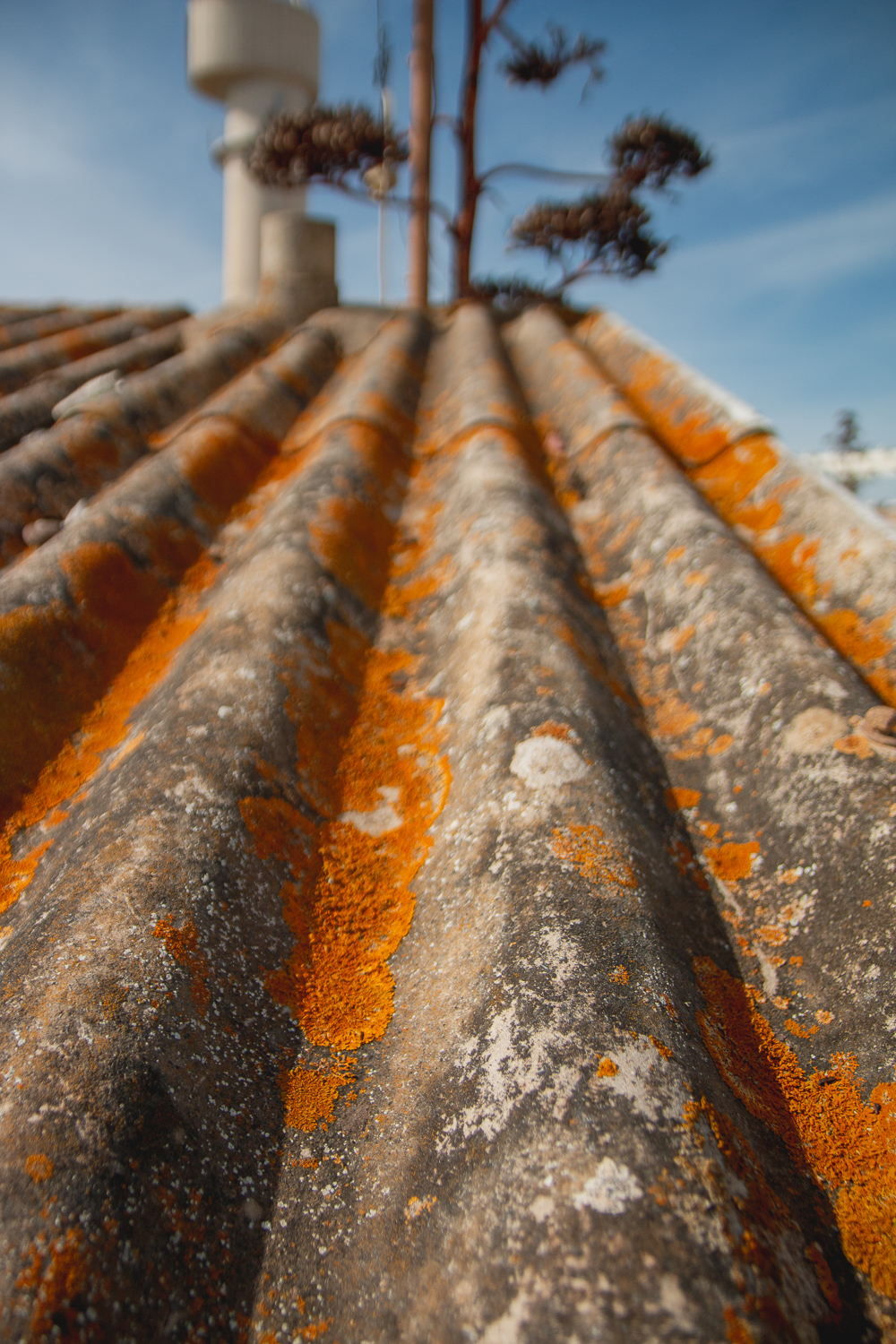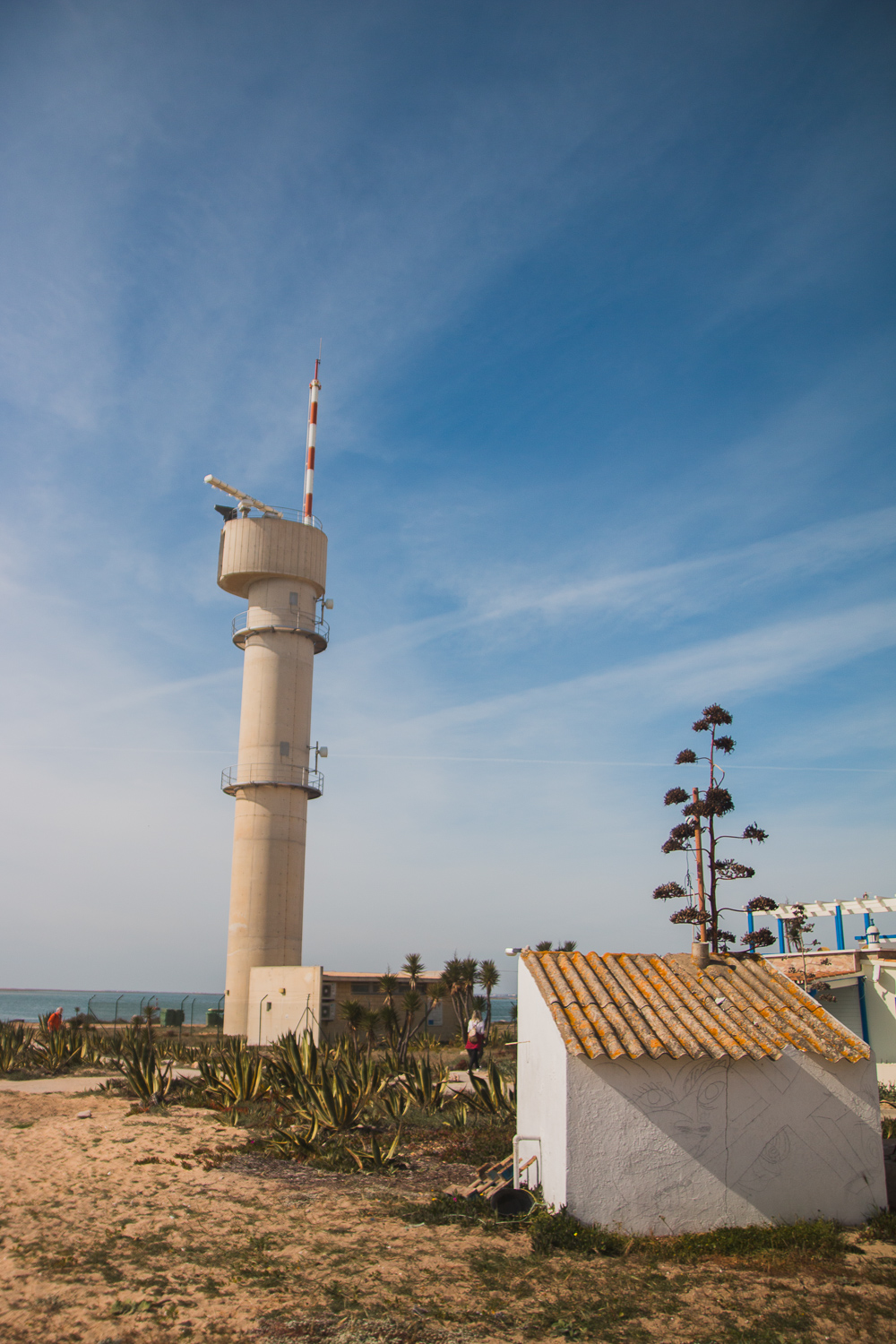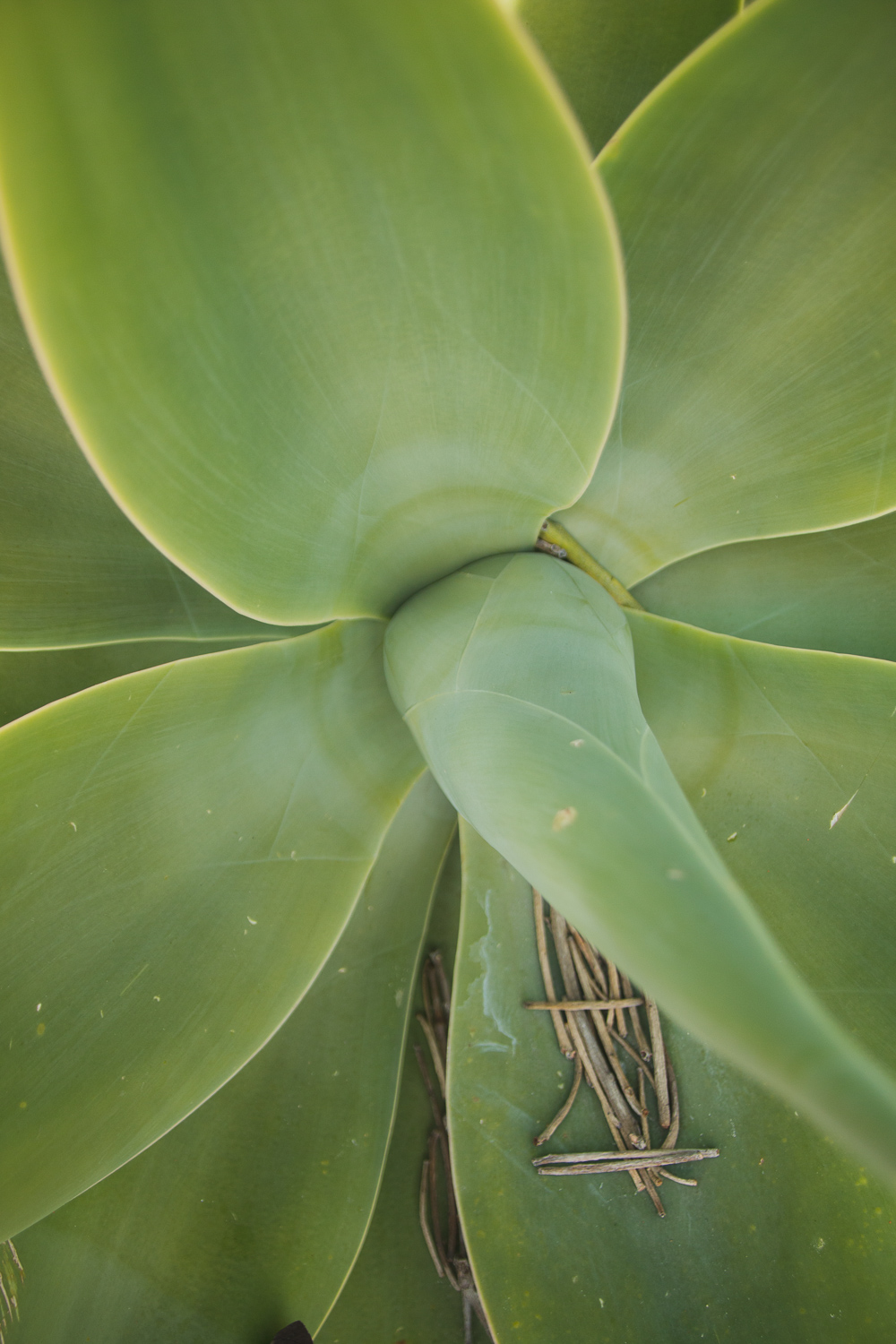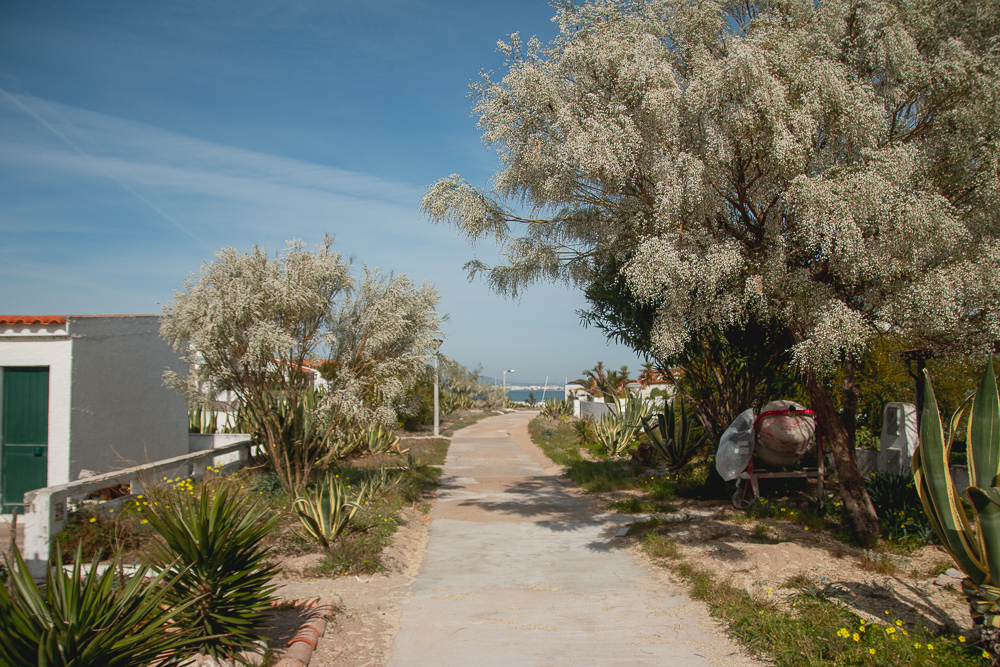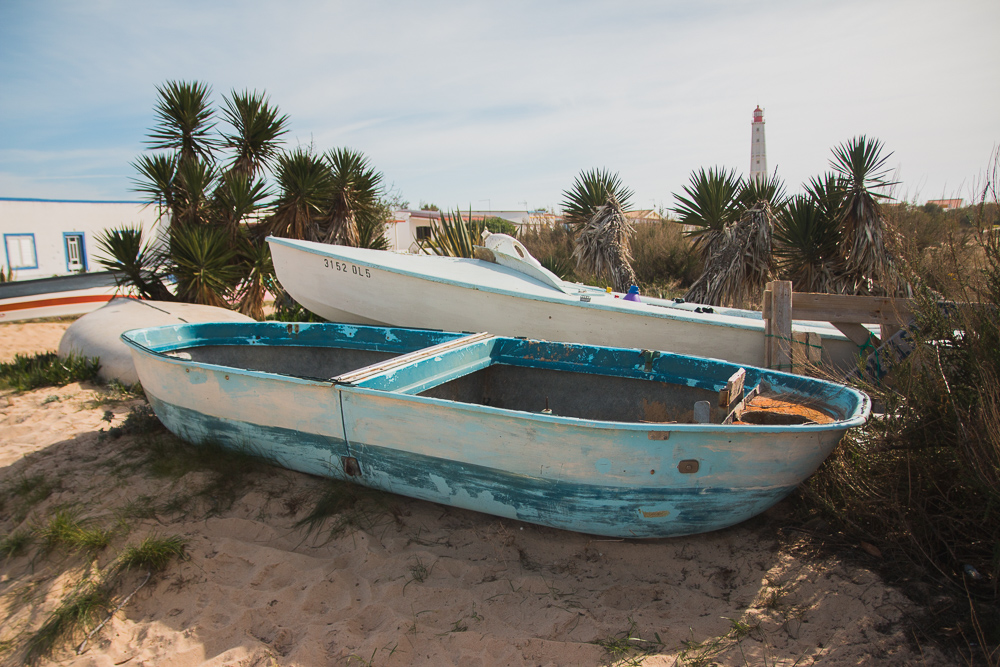 There's a few restaurants and bars on the island if you're in search of food or drinks, but only one is open during the winter which we sadly didn't have enough time to stop at, but it smelled good!
There's also a lovely beach, but on the day we visited, we had insane winds so we quickly headed back towards the town to shelter from the wind! During the summer months, you can also do paddle boarding which I'm dying to try! I definitely recommend if you only have time to visit one island, make it Ilha Culatra (or Farol Island), as there's so much to do.
We wandered around the island for the hour taking so many photos. It's actually a huge island measuring 6km long, but the main focus of the tour is at Farol. If you have enough time on the island, there's also another town further down called Culatra which is a little bigger and less touristy, but we didn't get enough time to walk down to here. We spent the last 15 minutes or so sitting at the beach on the other side by the pier watching the fishermen at their boats. The views back to the mainland were lovely and we just didn't want to leave. I can imagine how lovely it'd be in the summer at sunset, especially if you stay on the island for the night.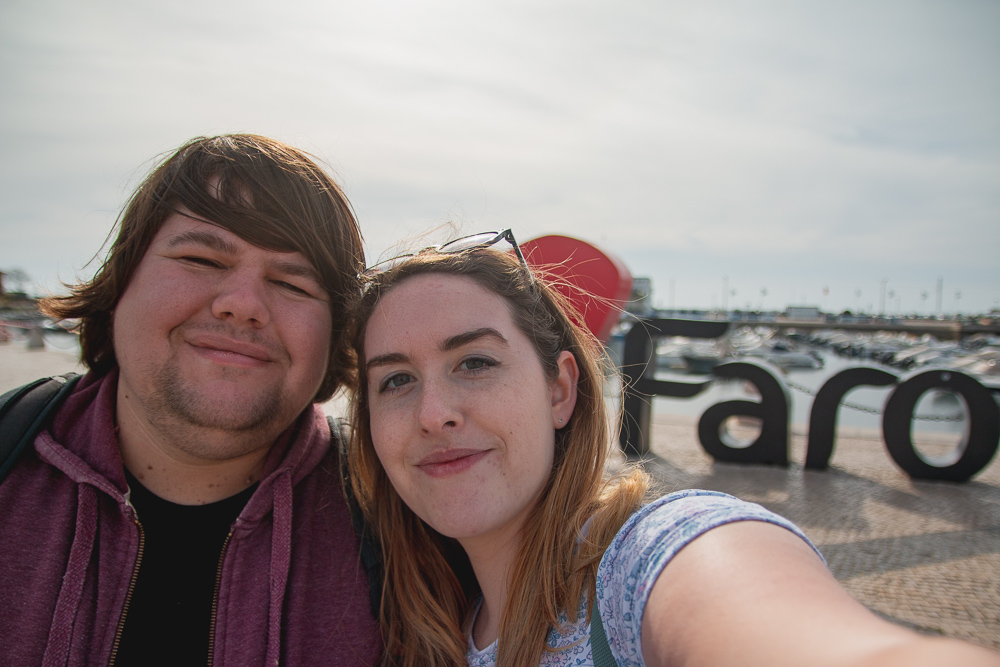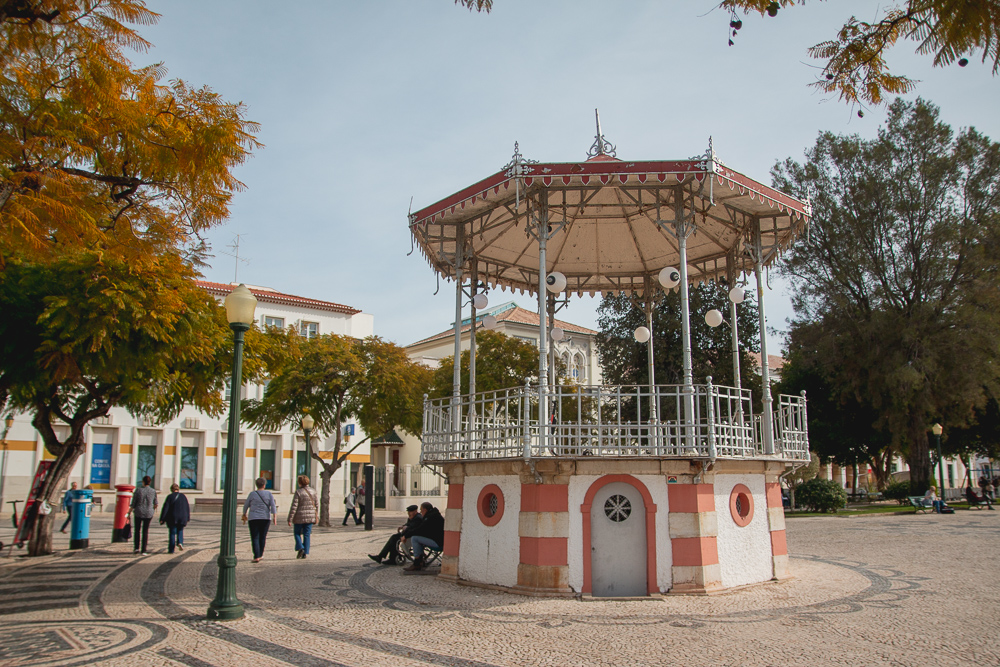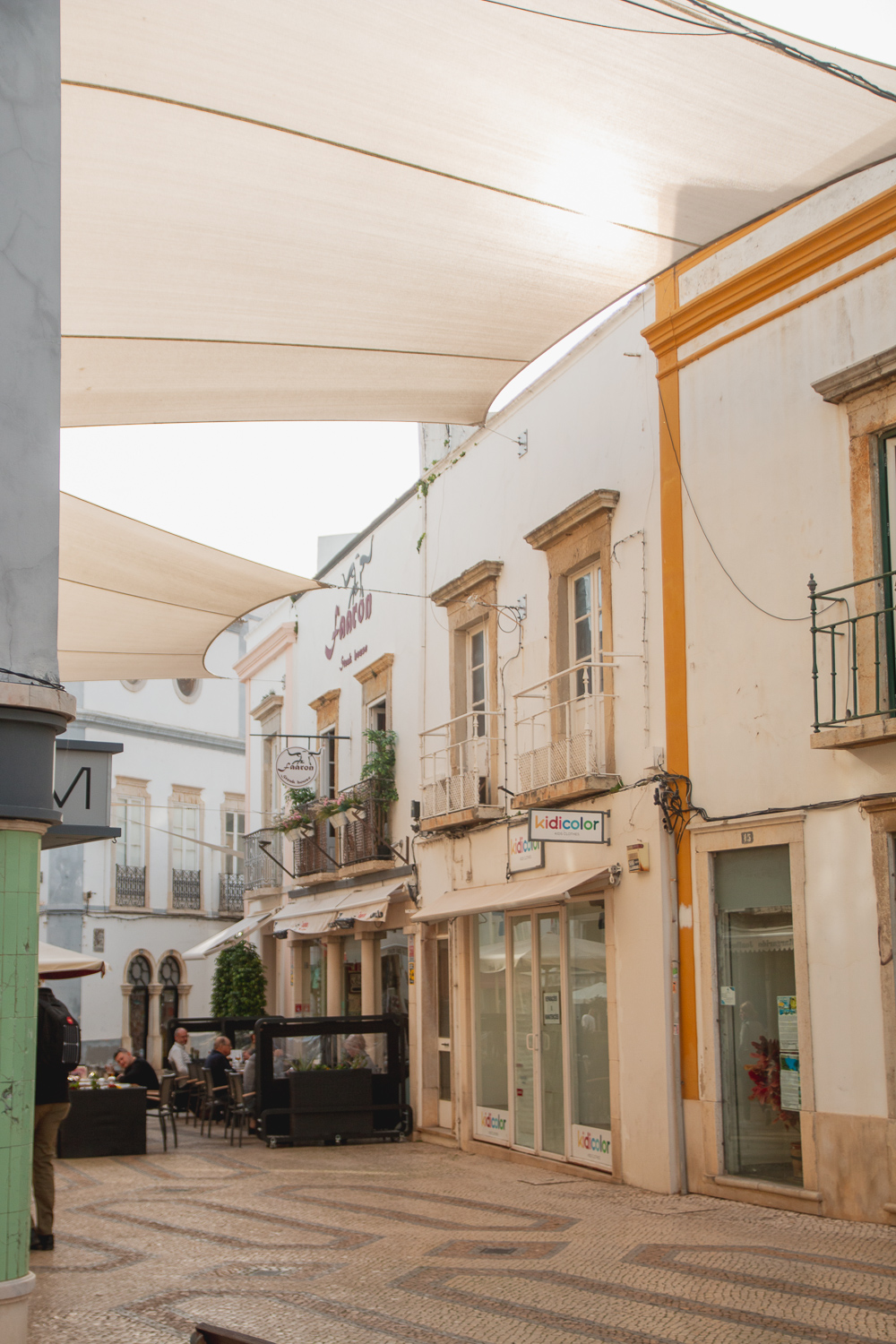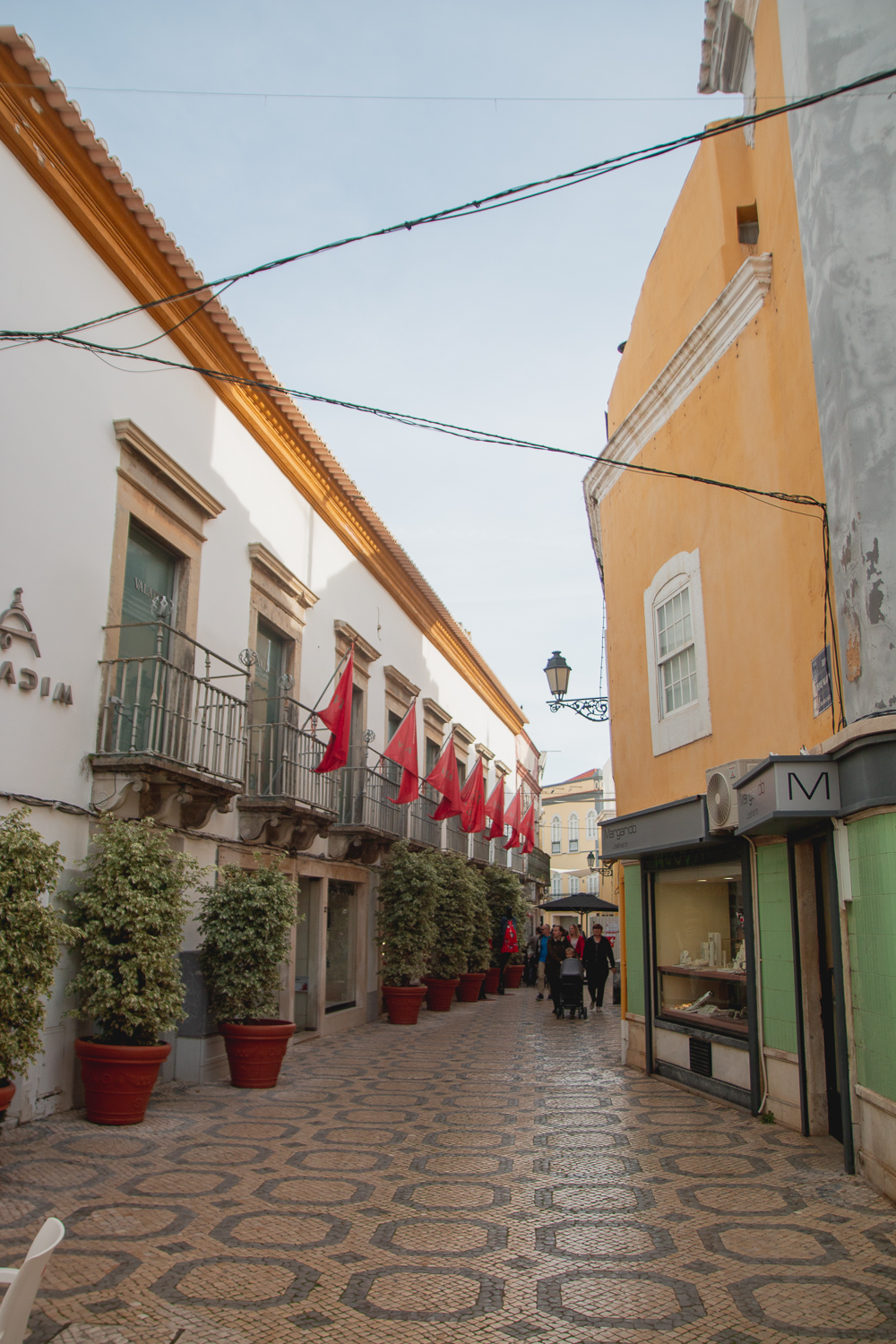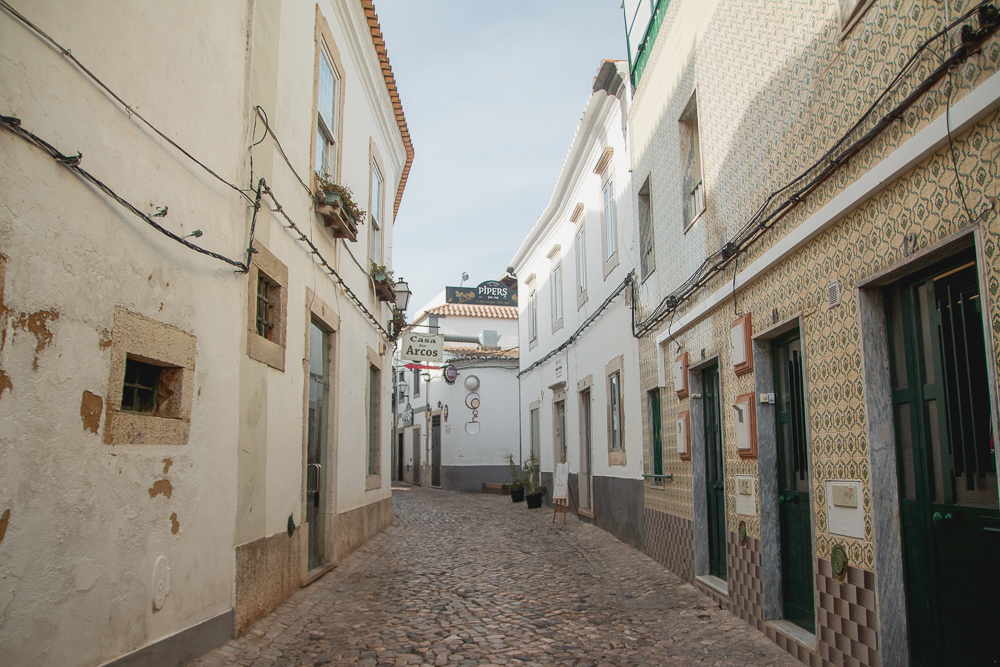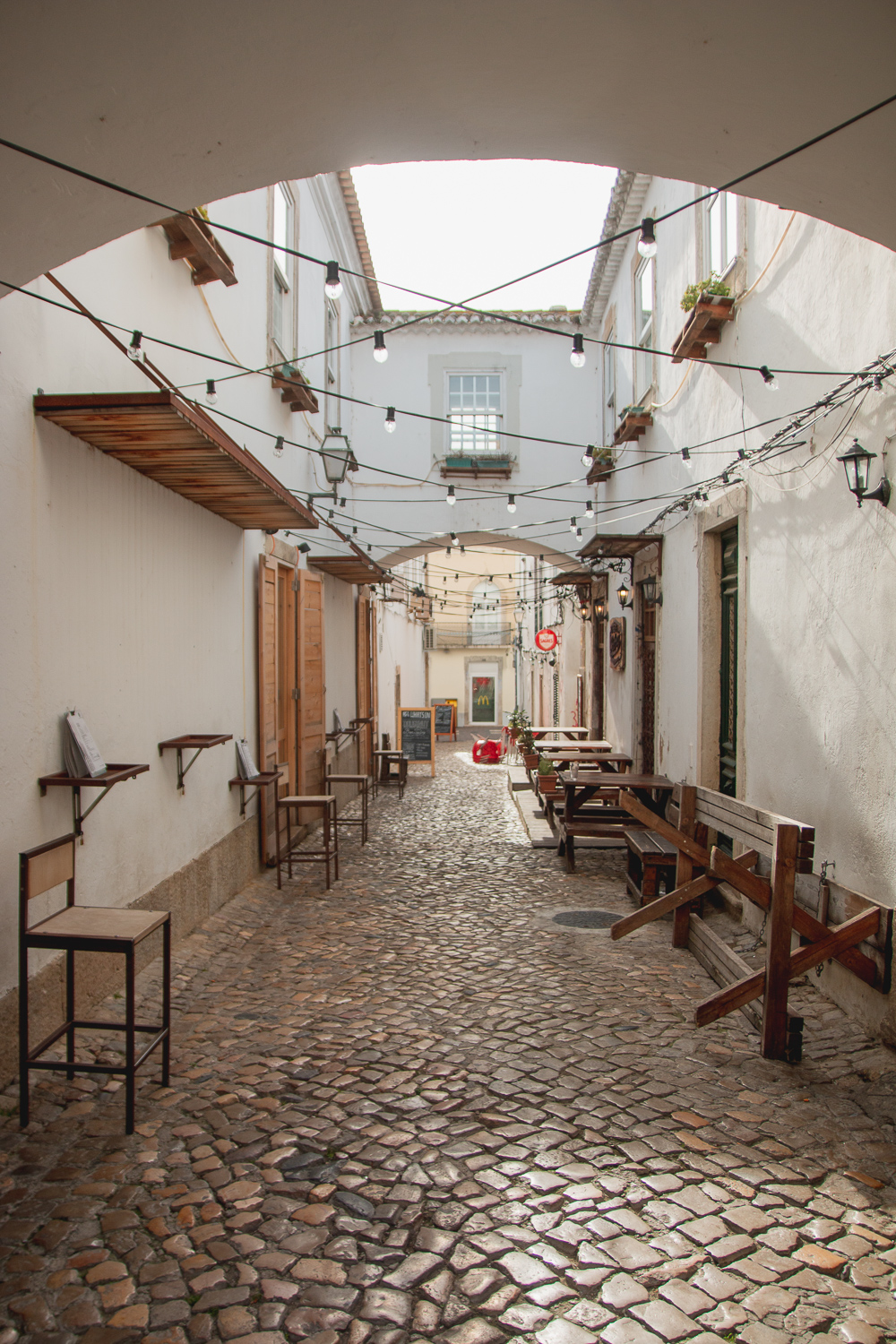 Exploring Faro
Afterwards, our boat picked us back up from the island and we took a slow sail back to the mainland with a chance to drive the boat too – it's SO hard, but it was so much fun. He stopped again a few times to point out more birds to us before arriving back in the marina.
Afterwards we headed to the streets of Faro in search of food, but as usual, everywhere was shut as we arrived back at 2.30pm. We actually really wanted to do a food tour of Faro, but the one that I wanted to do was only available on Tuesdays and Saturday's, the days we arrived and left so we didn't have time to fit it in. Hopefully next time haha?!
We wandered the streets of the old town before finding a little pastry shop where I had an orange milk cake which was SO good and Shane went for a Pastel de Nata. This was definitely our favourite day of the trip and I highly recommend a little trip to Ria Formosa if you have a day to spare. Though, if you want a little longer to explore, then I'd recommend the hop-on-hop-off boat as only a little bit more expensive than the 3 hour tour but you get to choose how long you spend on the islands.
Have you been to Ria Formosa before?
Follow
Save
* This post contains some affiliate links at no extra cost to you, but I do make a small amount of commission on any purchases.