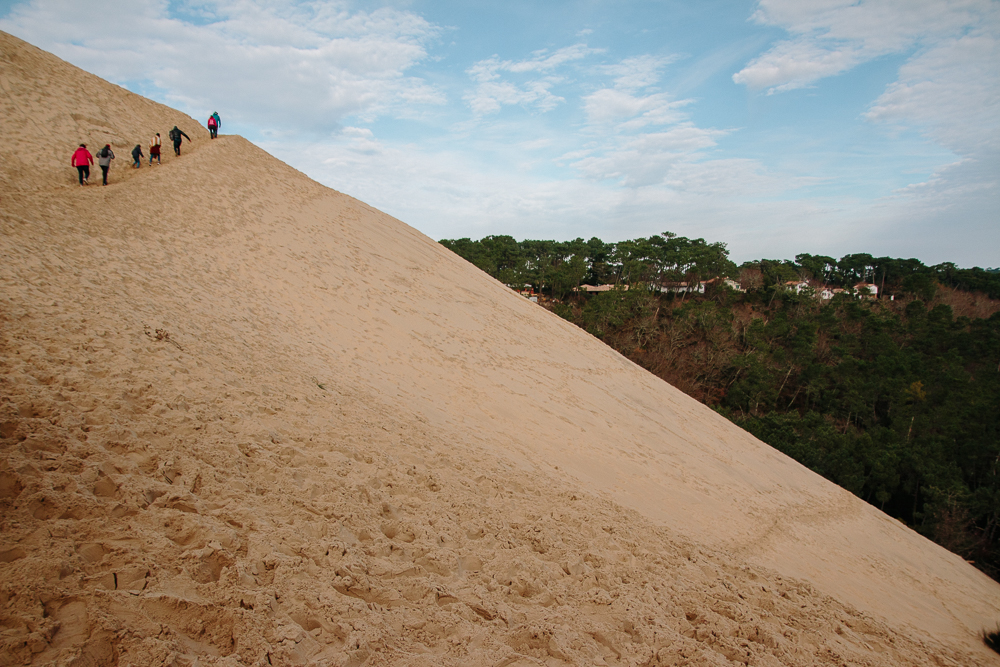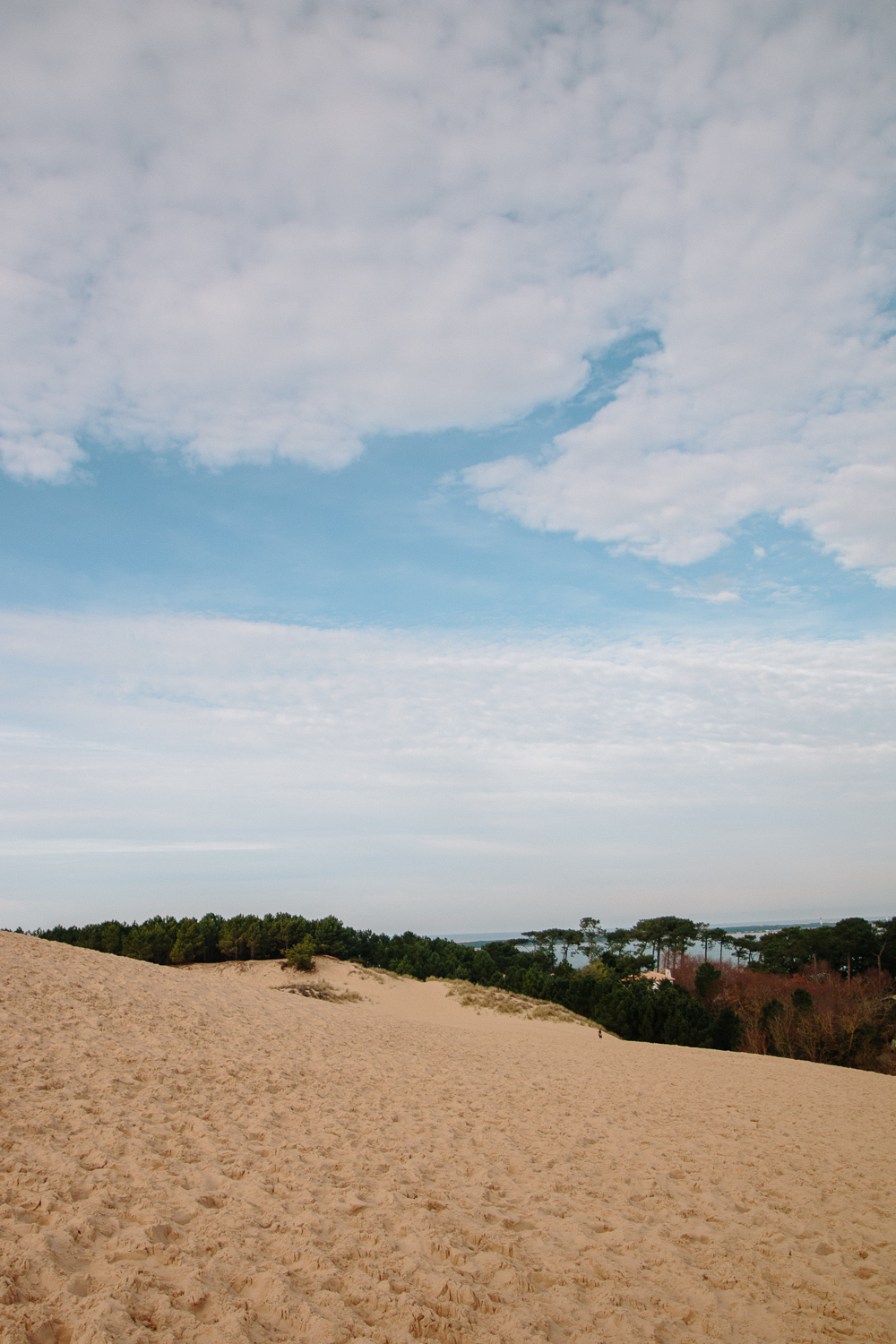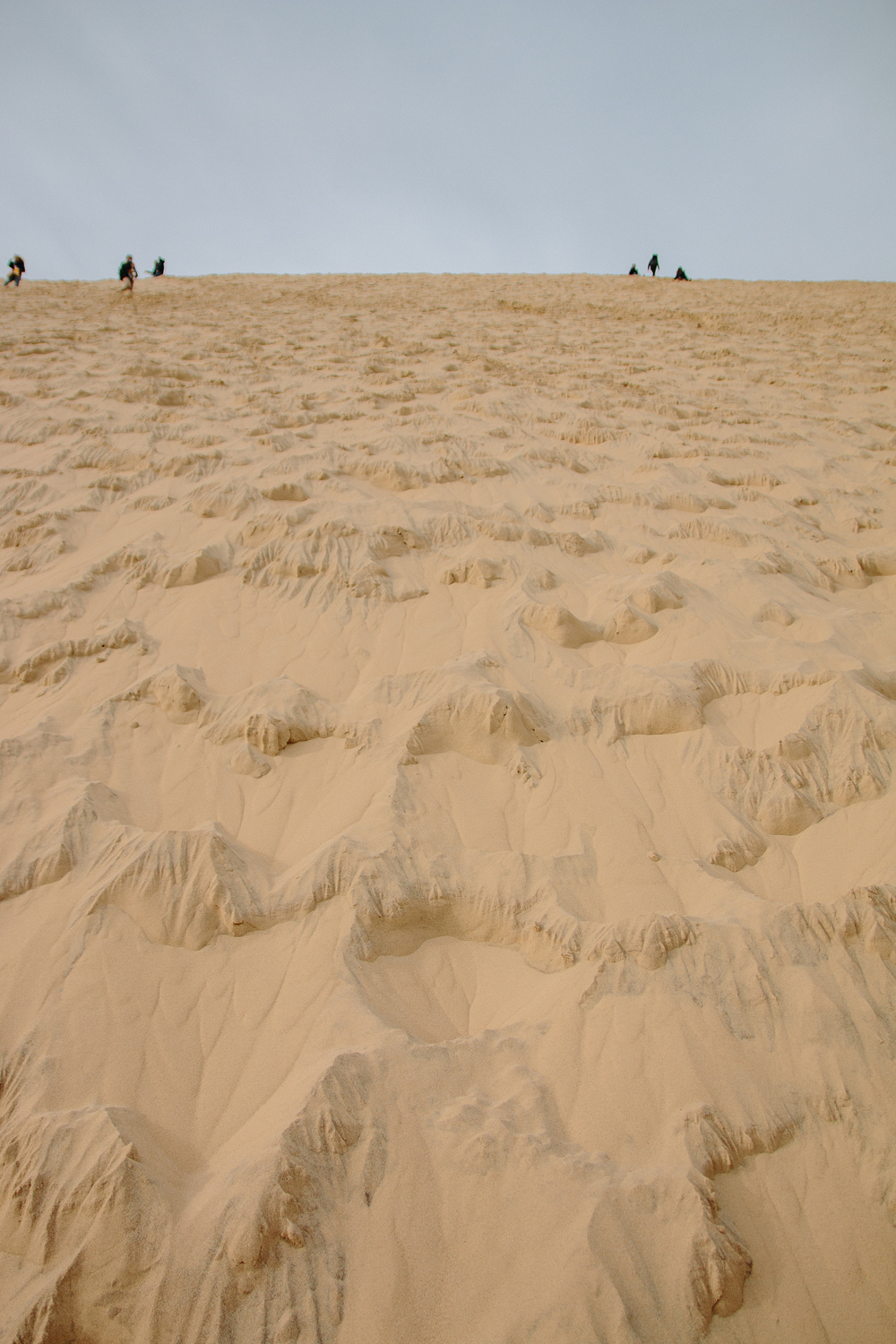 Dune du Pilat
Our first stop in France was to the Dune du Pilat – Europes tallest sand dune. We drove up from the Bardenas Reales desert in northern Spain on our journey up to Caen for our ferry back to the UK and as it was on our route back up, I was so excited to finally be able to visit! When you see photos of it, it looks huge, but when you visit, it's amazing the size of it!
It's nestled between the Atlantic ocean on one side and a pine forest on the other, on the south-west coast of France, about an hour's drive south-west of Bordeaux. It measures 500 wide (from the land to the sea), 3km long and around 107m (351ft) tall! It is BIG! Apparently, the dune moves around 5m a year inland due to the wind from the ocean, which you can actually see as you head back down to the carpark where it's taken over some of the trees in the forest.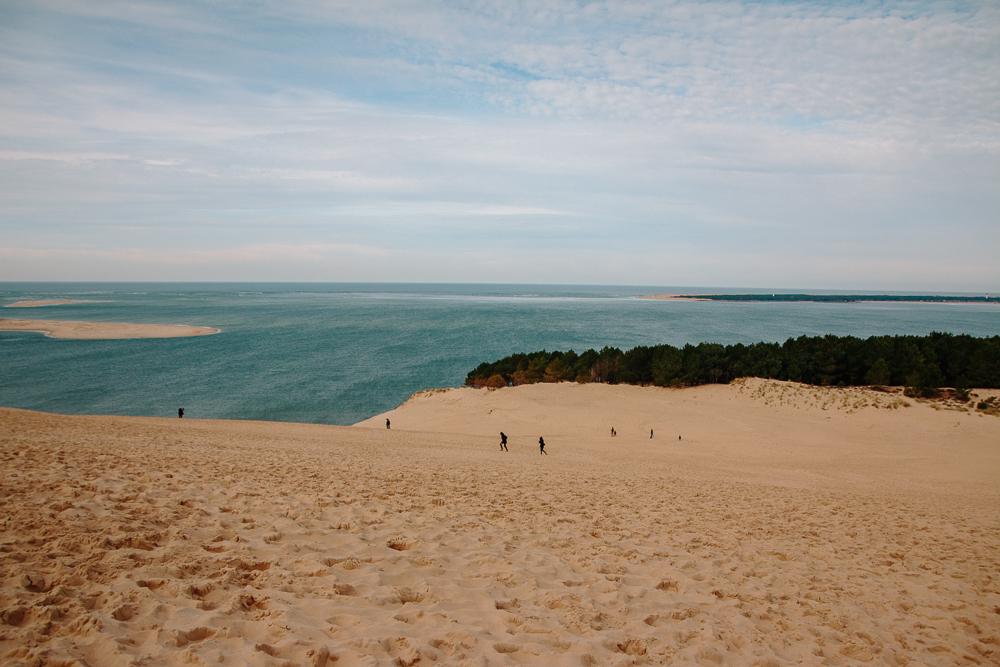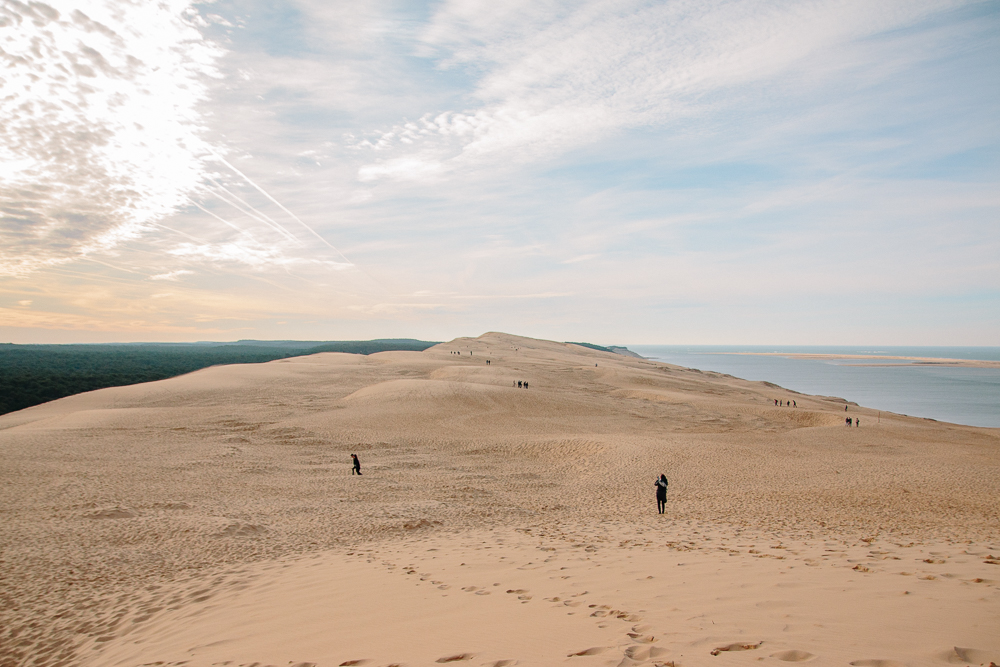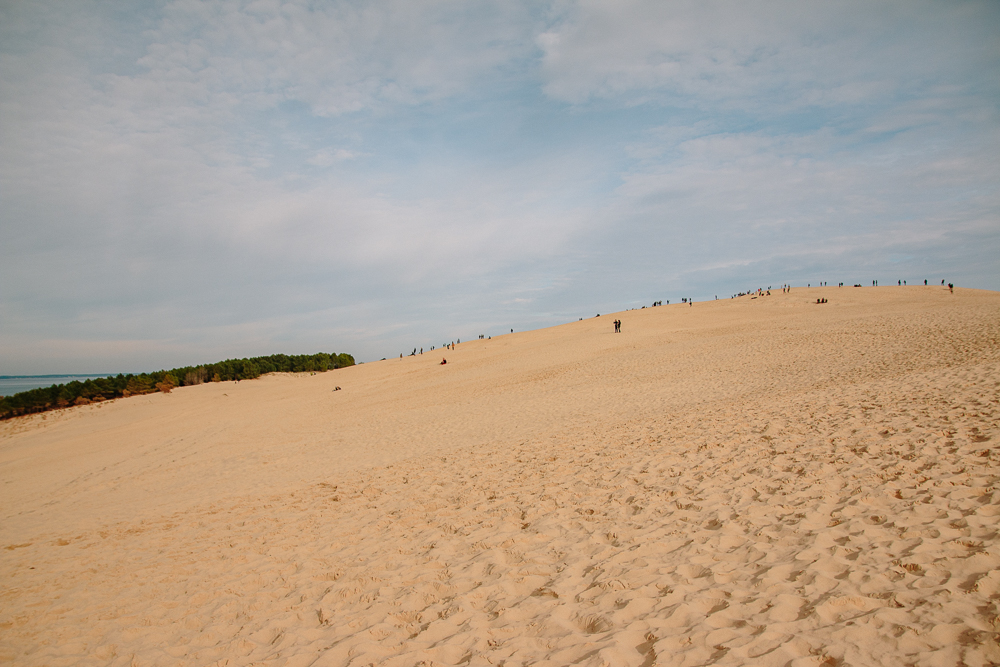 How to Visit
The Dune du Pilat is open all year round and there's a huge car park and a kind of 'resort' area before you get to the dune with plenty of souvenir shops and restaurants/takeaway food places, though being just after New Year, a few of them were shut. Parking costs (as of 2019) €4 for 2 hours (€8 for campervans) and €6 for 4 hours (€10 for campervans) plus a few other price ranges for longer which you can see here. There's no fee to visit the dune itself, just the carparking fee. You could get a bus here from nearby Arcachon which is a couple Euro's each way if you don't drive/have got a train from Bordeaux.
It's hard to show in the photos 1. just how steep the dune is in places, and 2. just how big it is! You can see tiny dots of people in the photos, but they were pretty close to us in comparison to the rest of the dune, it's that big! I've seen on some websites that there's some stairs to climb to make it easier to get up and down the dune, but either they've been covered in sand and are now gone, or they've been removed as they definitely weren't there when we visited so we had to make the gruelling climb up the sand to get to the top. It's actually really hard to climb up, because of how the dune is always moving, it's quite soft sand so it just sinks below you as you climb up, so you don't really feel as though you're getting anywhere!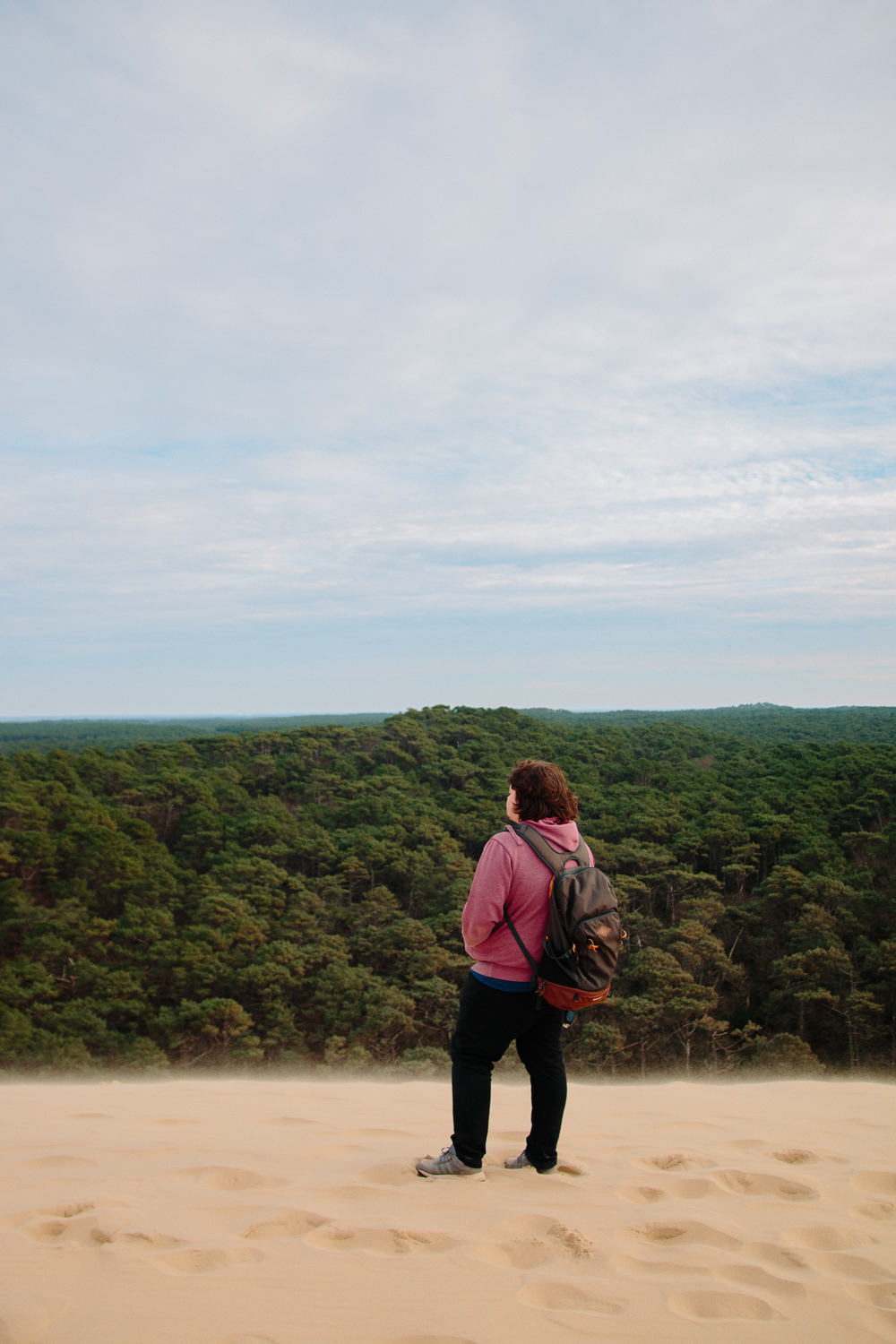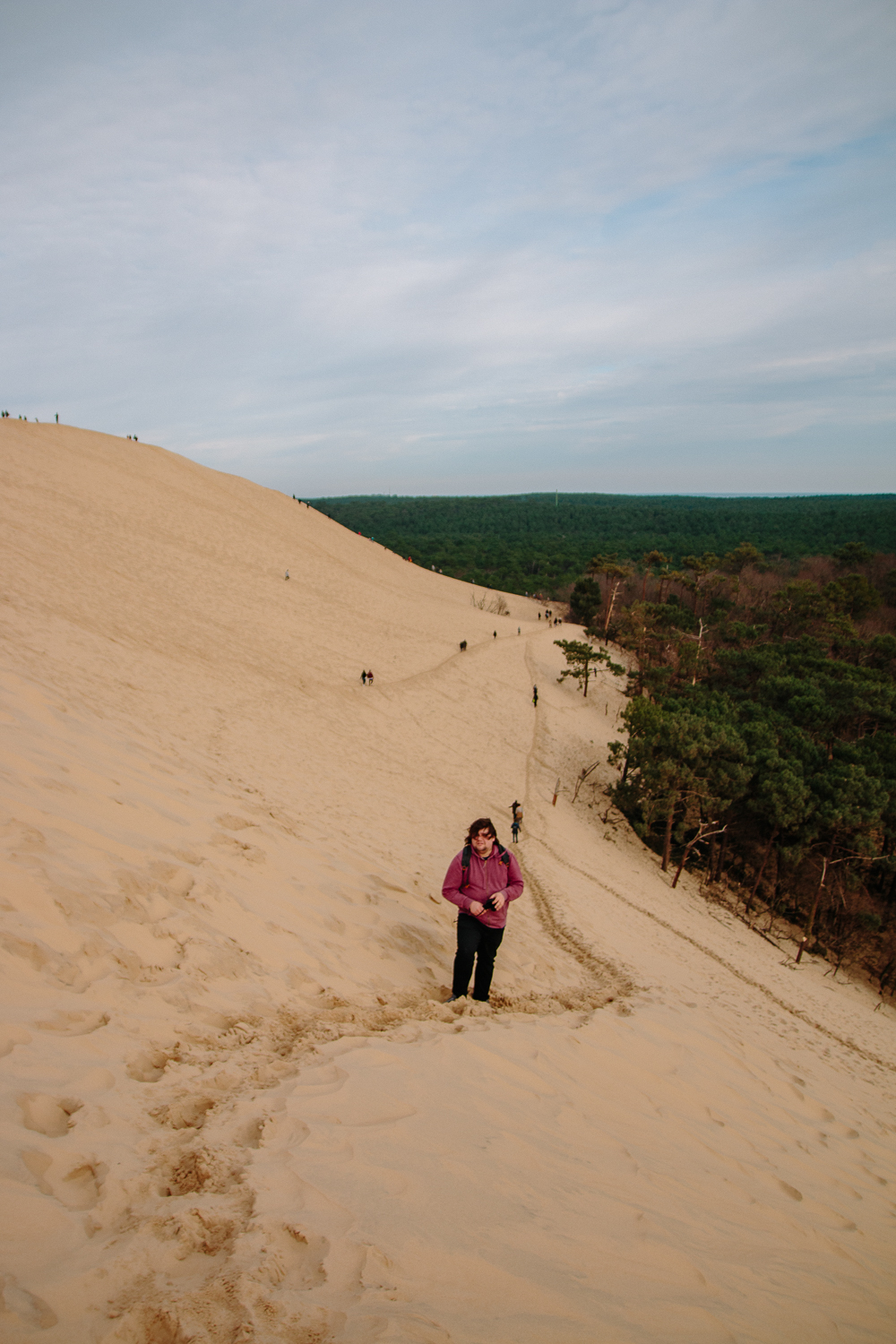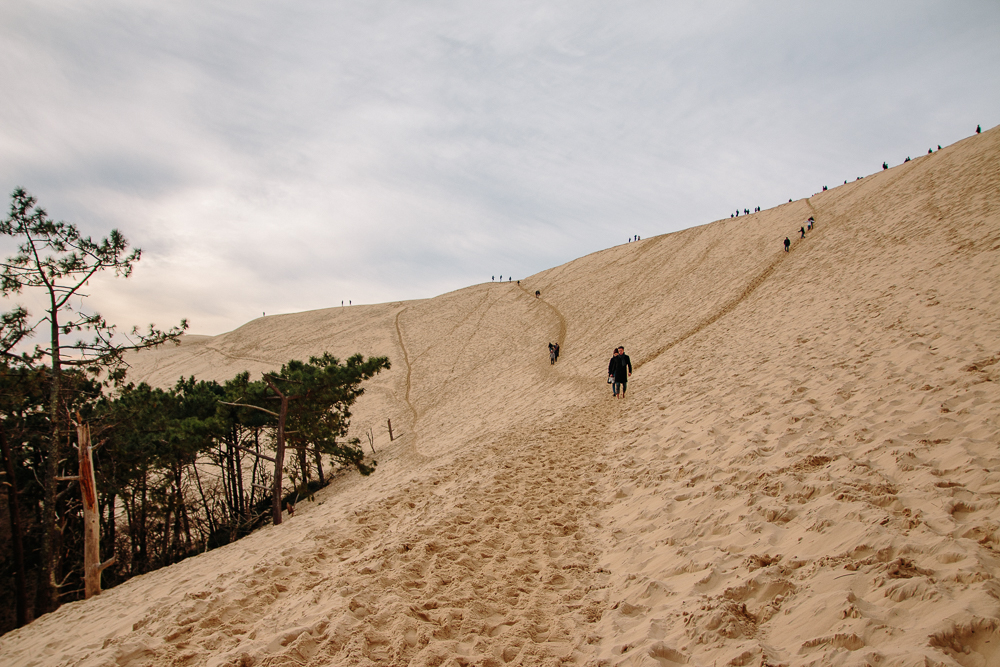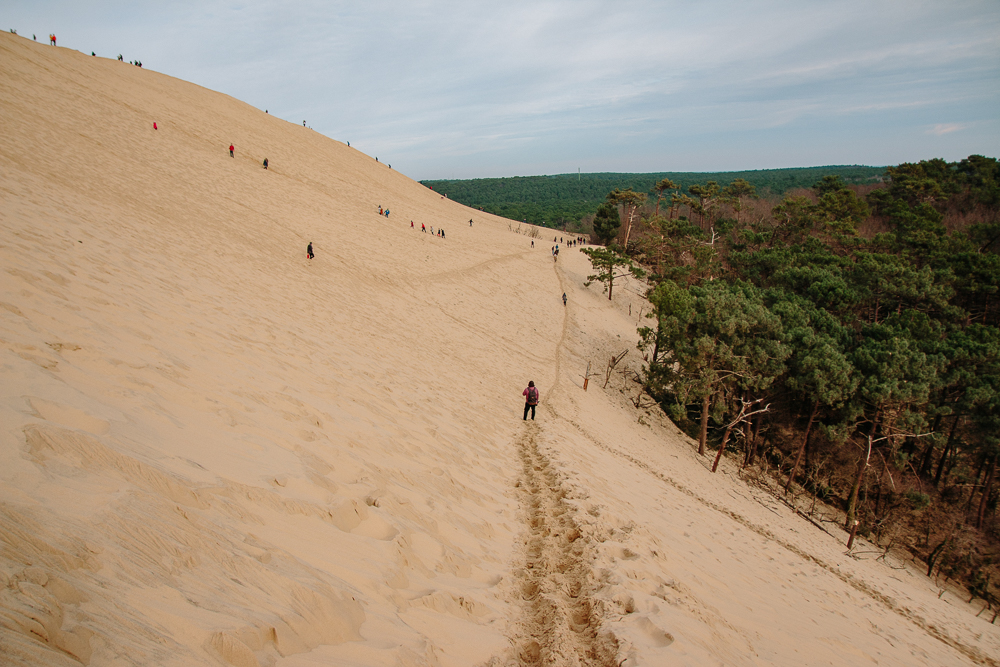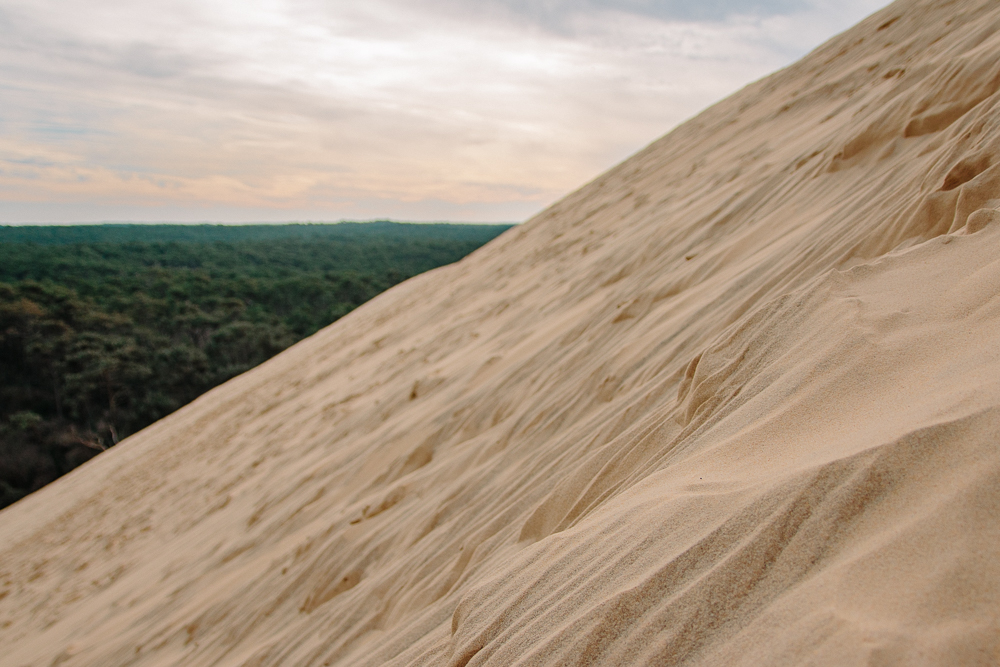 Once you're at the top though, the views are amazing! You can see the bay of Arcachon, the peninsula, and a few sandbanks out at sea too. You can walk to Arcachon from the beach of the dune which I think is about 10km. We decided not to head down to the beach, because honestly, I didn't think I'd make it back up haha! We were both super ill at the time, so it was even more of a struggle for us, but it would have been nice to pop down for a bit, but we decided to just find a quiet spot at the top of the dune and just people watch for a while instead.
Going down was my favourite part (other than the views of course). It reminds me of when we went to Australia and we did sandboarding on Moreton island on a huge dune similar to this, and I was so surprised that no-one was sandboarding there because it's so much fun, but there were a few kids rolling down the dune instead. It's super steep, so getting down was so easy, especially as you basically just fall down it haha! I think we were only there for around 2hours as the parking was super expensive for the van, but that was fine for what we needed as it was quite cold when we visited. We definitely left with a lot of sand in our shoes after it!
Follow
Save