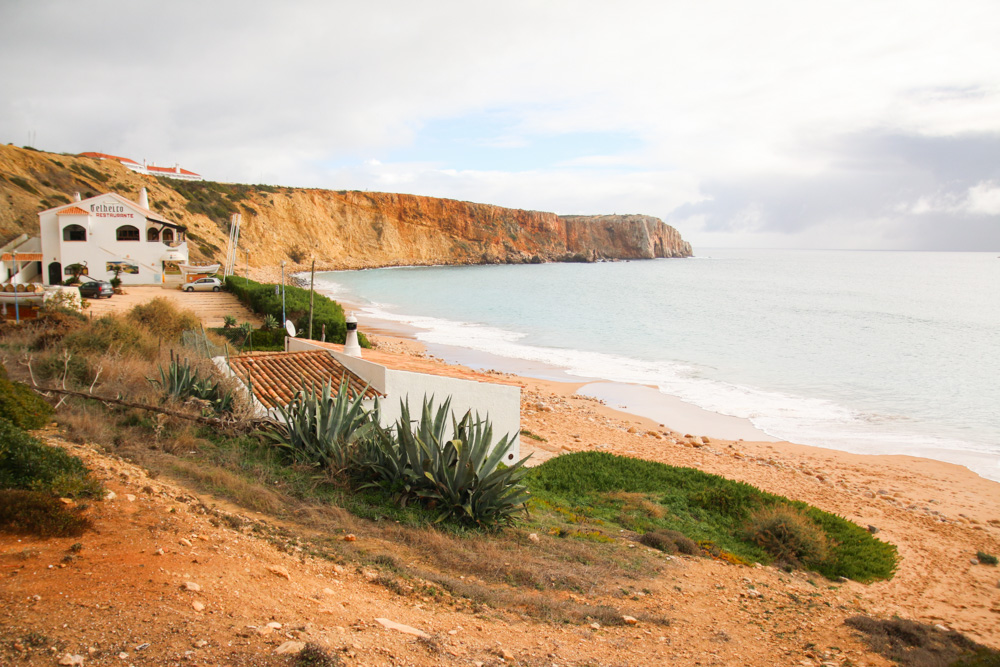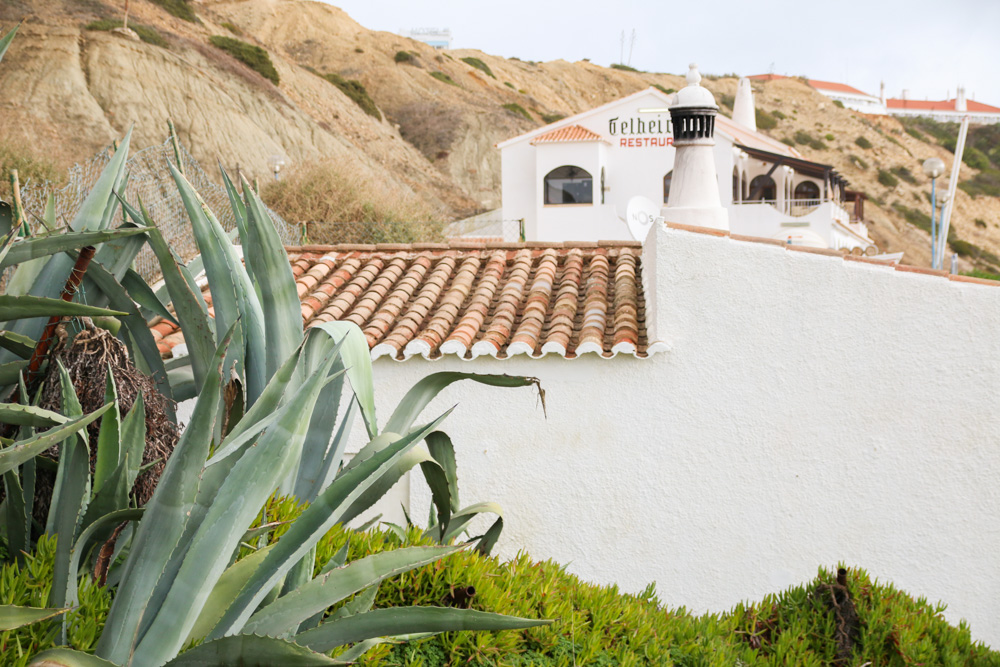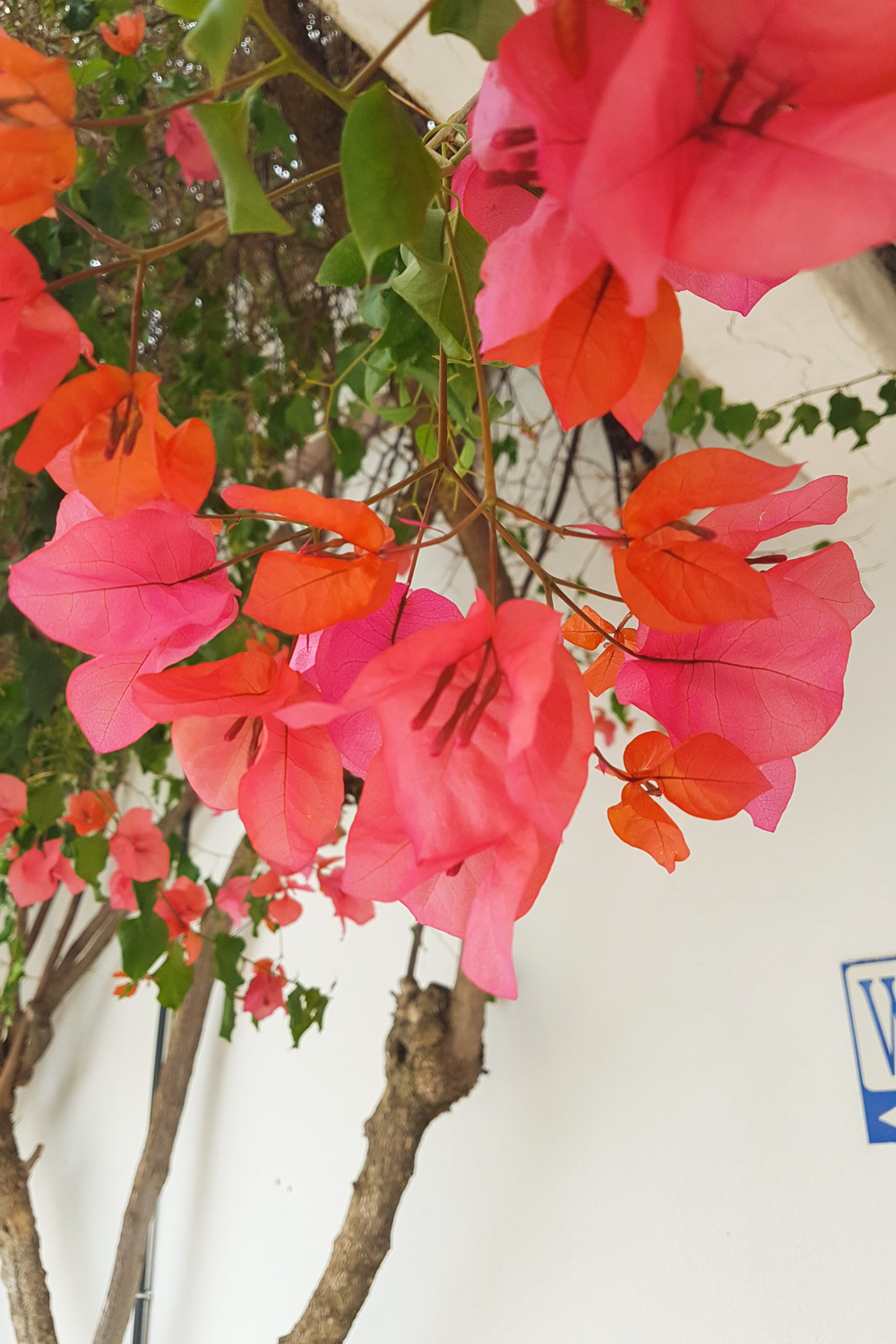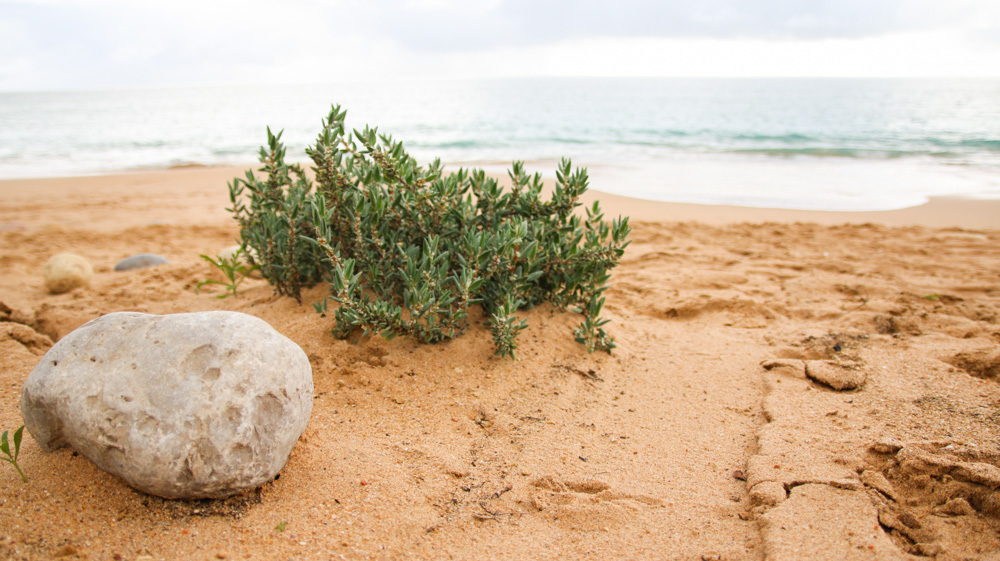 Head to the Beach
We started off our second day in Portugal driving to Portimao for a fun boat trip through the caves in the area, but as we were driving there, the heavens opened and the trip was called off. We didn't really know what to do, as it was almost lunch time at this point, so all the other trips that we wanted to do had already left for the day.
We did a quick google and decided to head to Sagres – one of the most southern points of Portuguese mainland. We didn't expect much, and thought we'd do a quick stop there and see where else we'd end up along the way. But we got there and ended up spending the entire day exploring the area! It's stunning and there's SO much to see and do in the small area, that we actually ran out of time to see everything that we wanted before the sun set! And luckily, the rain stayed off for the rest of the day!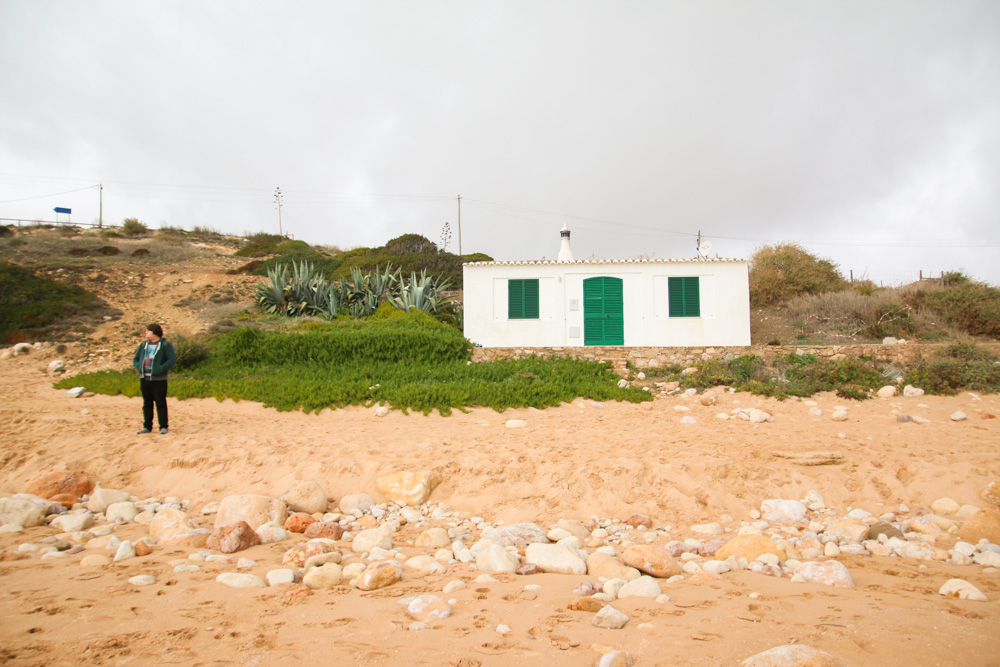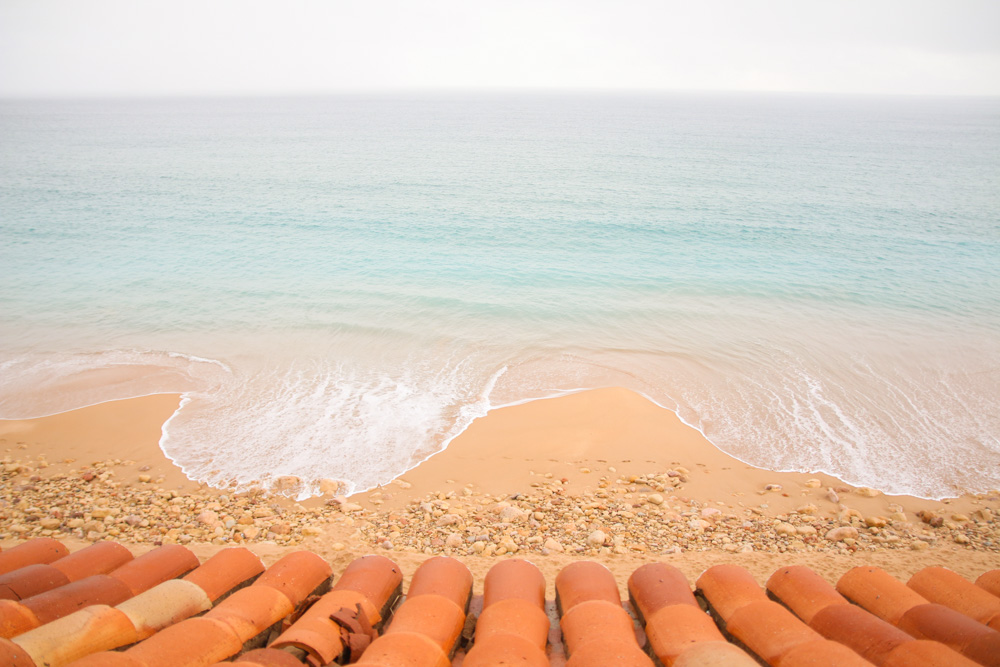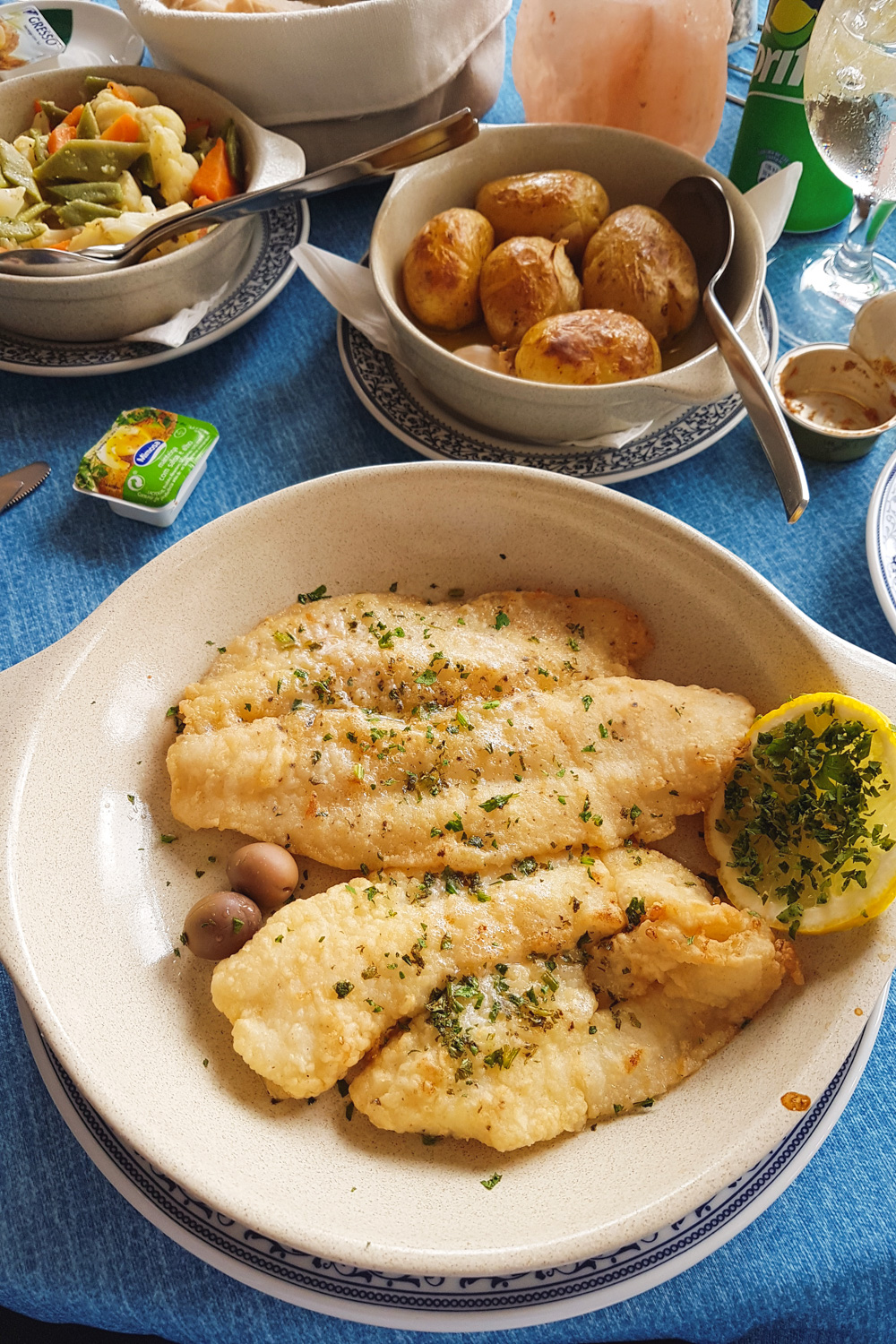 Eat Fresh Caught Fish
The first thing we did was headed for the beach. We parked the car, took a walk down to the sea and stopped for some lunch. We ate at this little beach restaurant as it was one of the only places open in the off-season. It wasn't the nicest interior wise, it smelled old, was super expensive and we were the only people in there, but the food was amazing! We both opted for some fresh local fish in lemon & garlic butter sauce with portuguese vegetables, and oh wow! The flavours!
We explored the little beach that was there, and spotted a fortress up on the cliffside, so we hopped in the car and drove over to explore that. I think you can actually walk it as it's not far at all).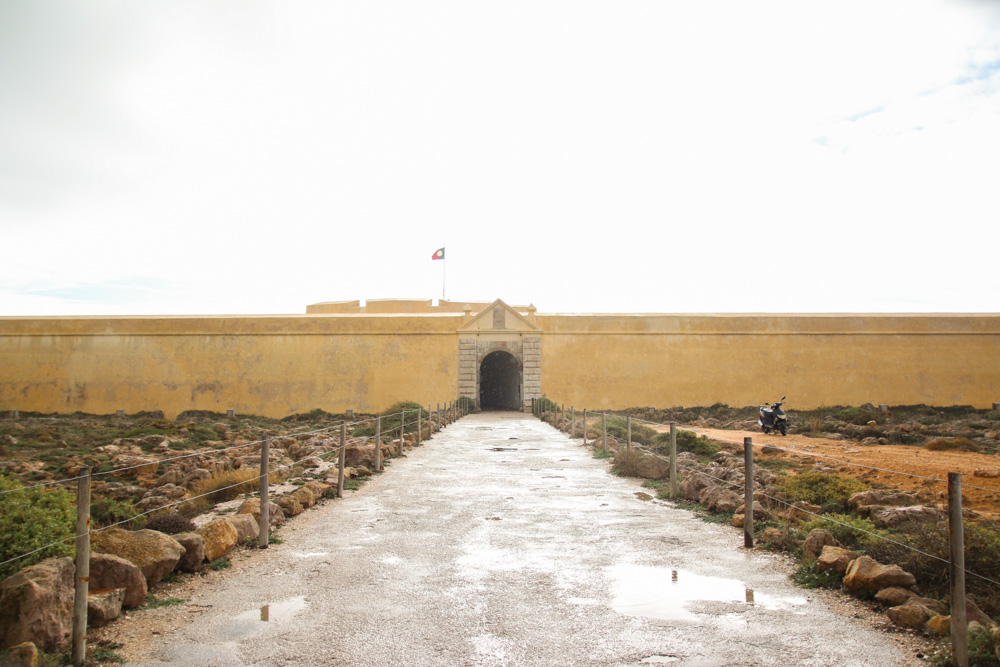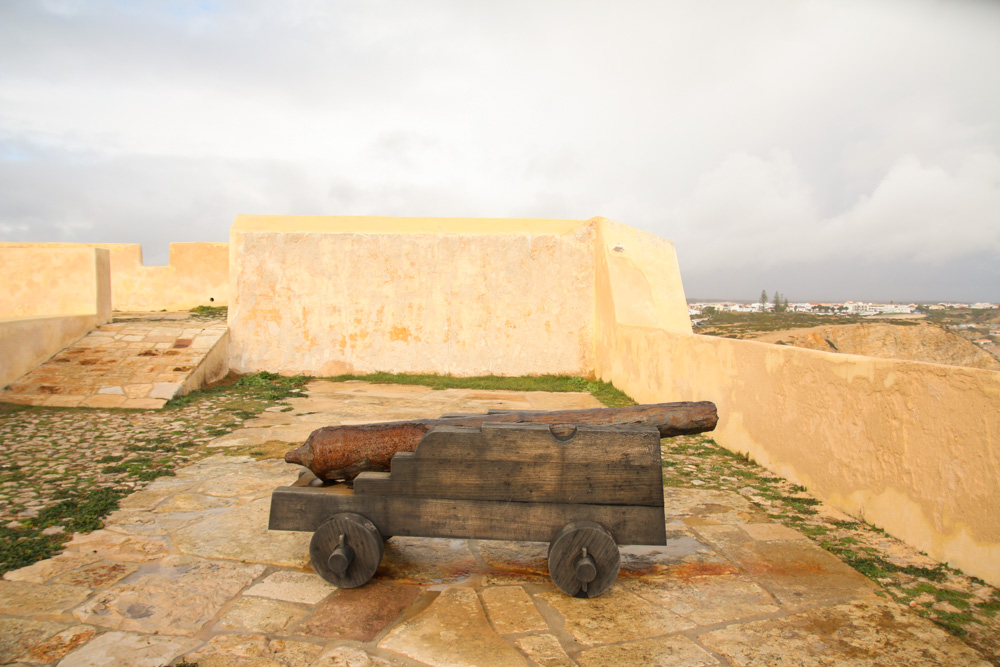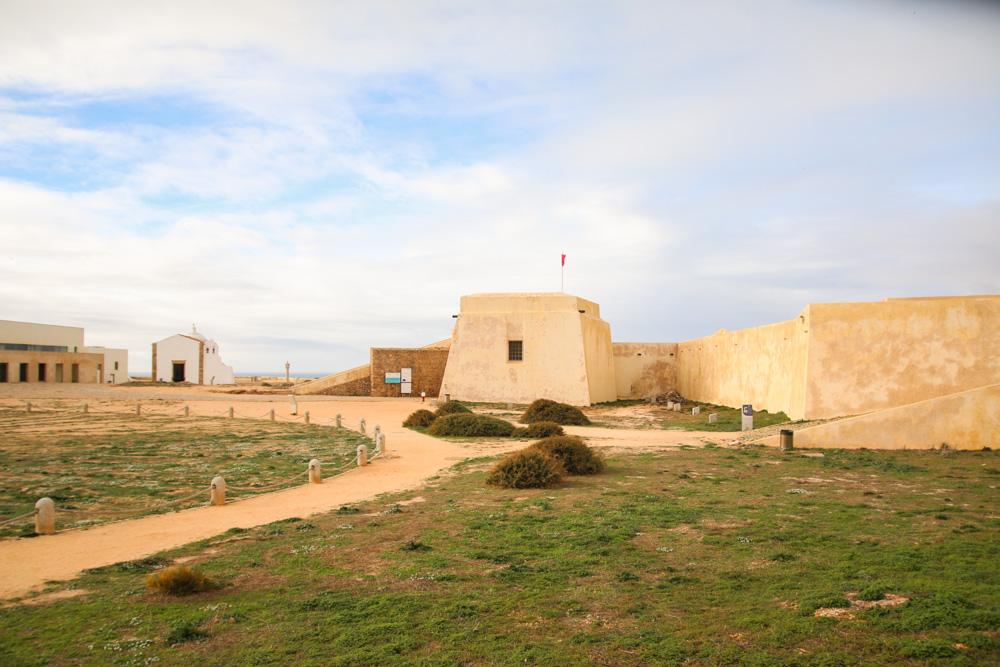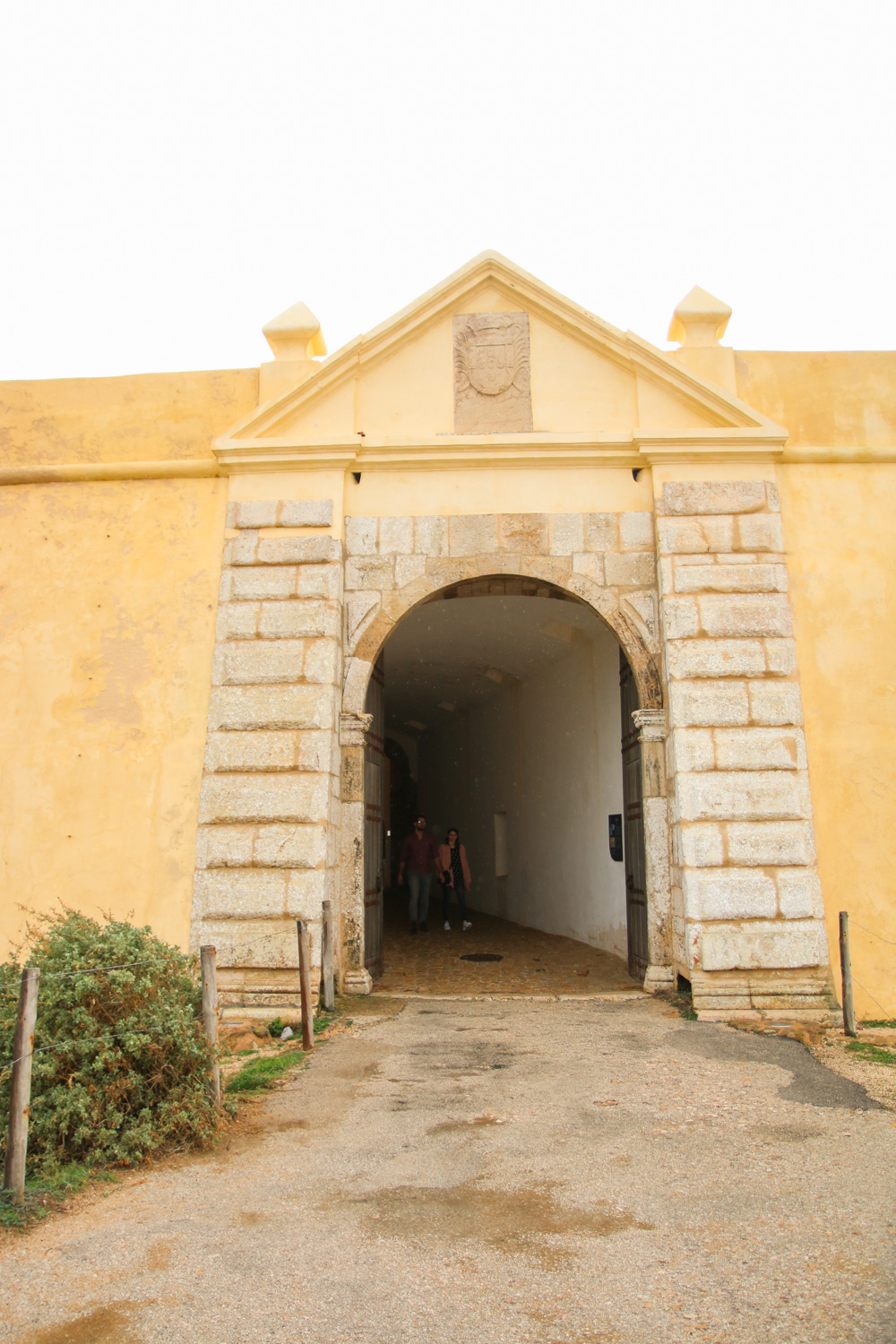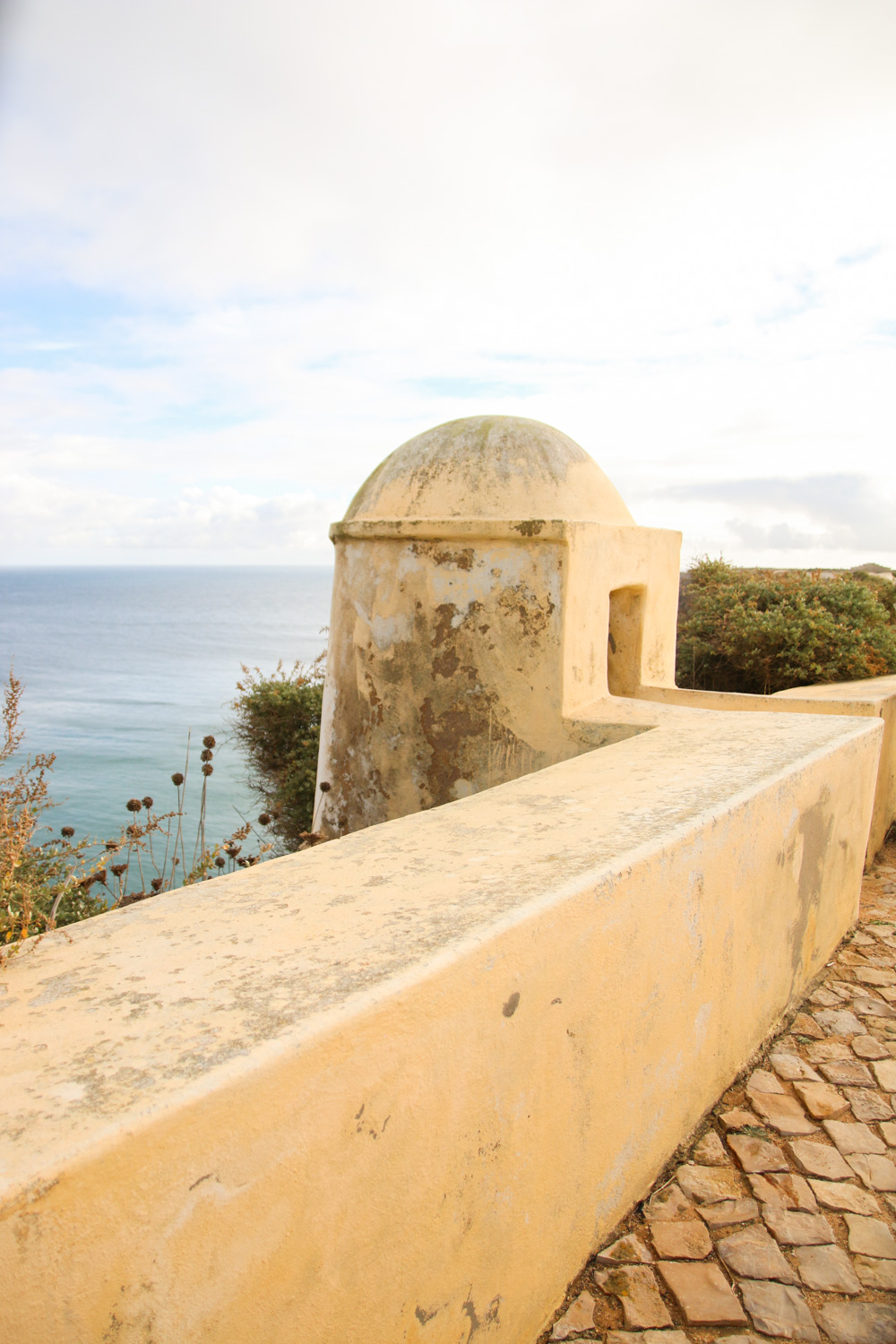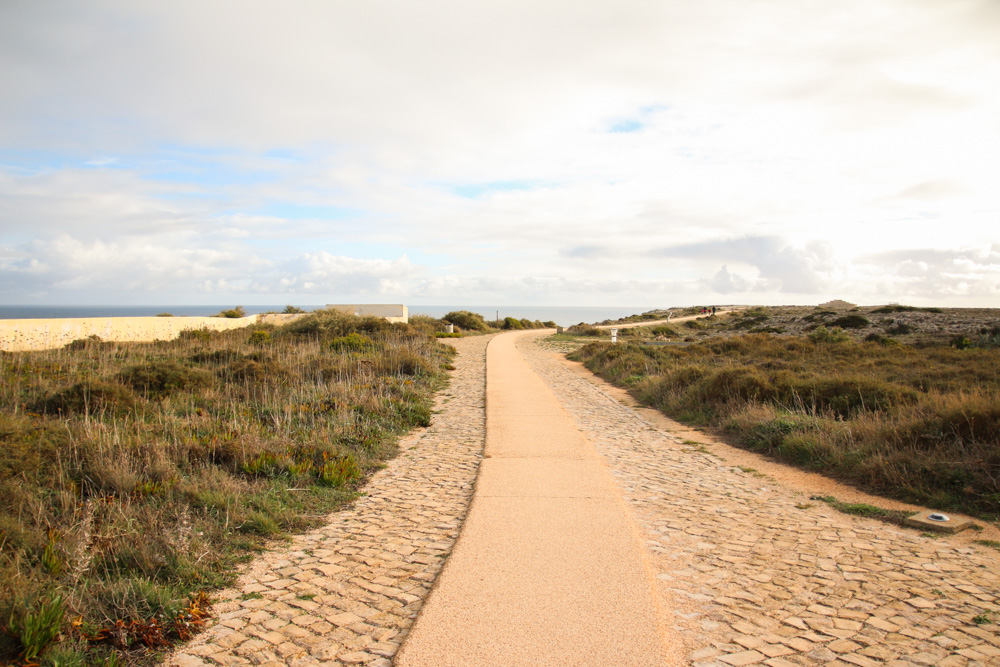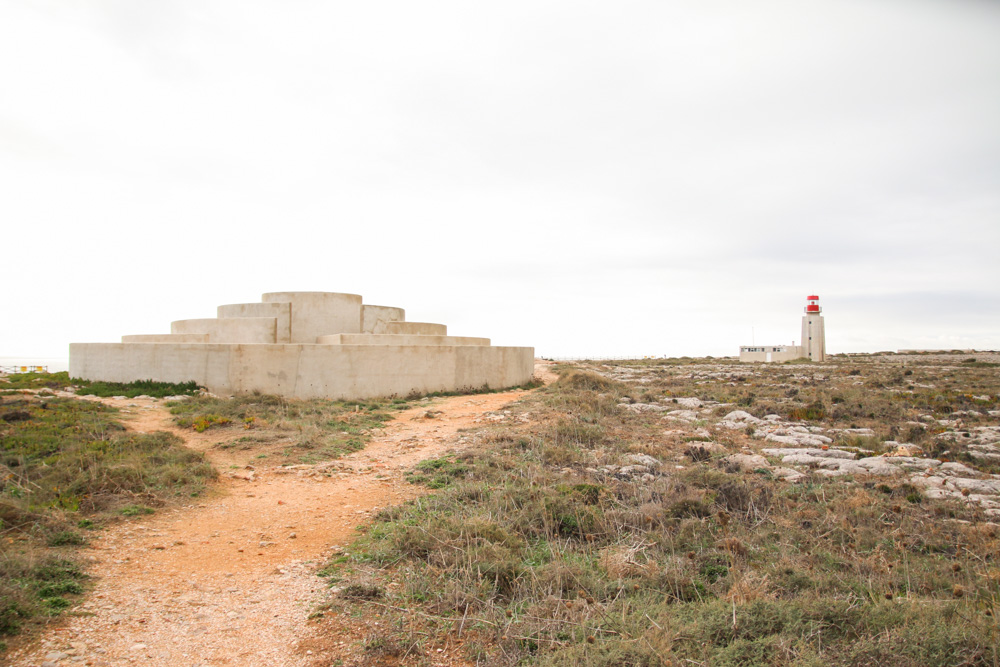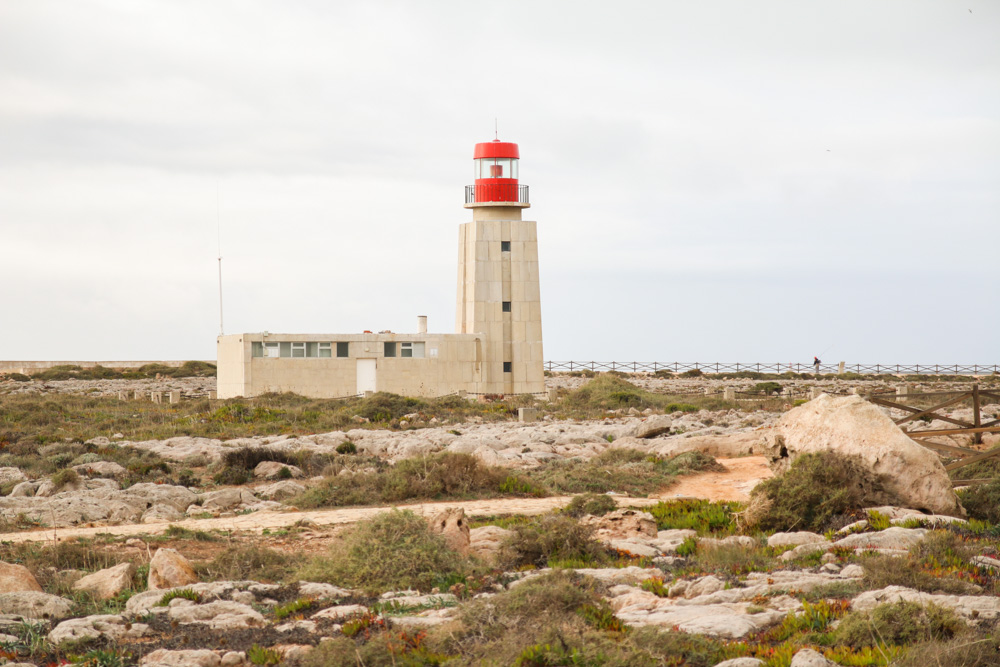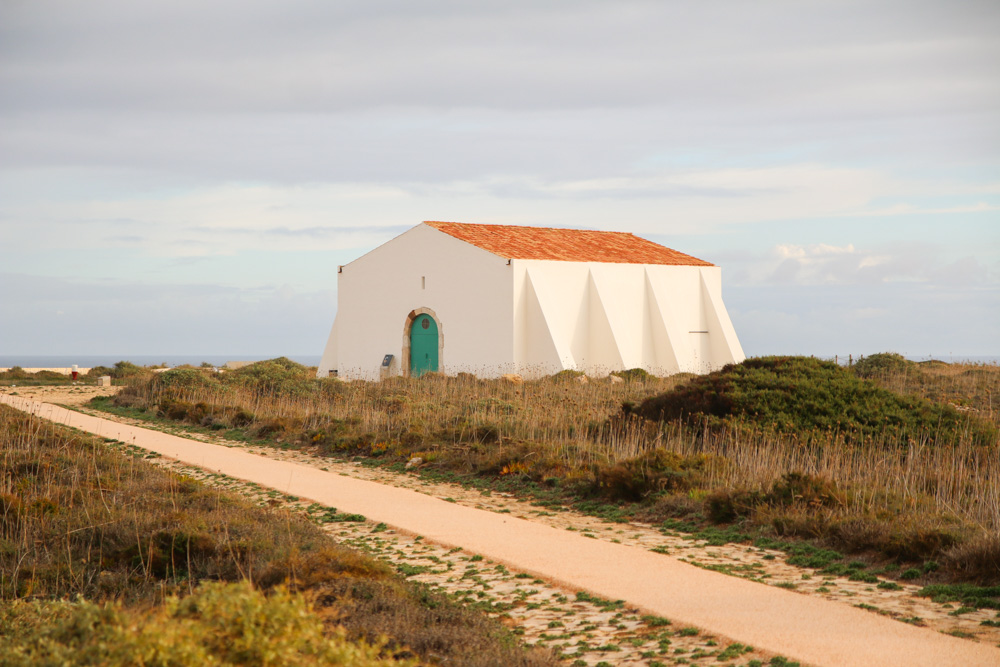 Explore Sagres Fortress
Also known as Fortaleza de Sagres, it's a must when visiting Sagres. We weren't expecting too much, as from the beach below it just looked like a wall and some cliffs, but we actually loved it! And with Portugal being SO cheap, it only cost €3pp to get in! It's a sea fort that was built at the most southerly tip of the Sagres Peninsular to defend against raiders from North Africa.
There isn't really much to see historically, and there's not really much information available about the fort, other than a few signs about battlements as you walk around, but the views over the sea and to Cape St Vincent were absolutely stunning! It's amazing because there's only 1 wall that protects the mainland, with the rest of it being protected by 60 meter cliffs that drop straight into the sea.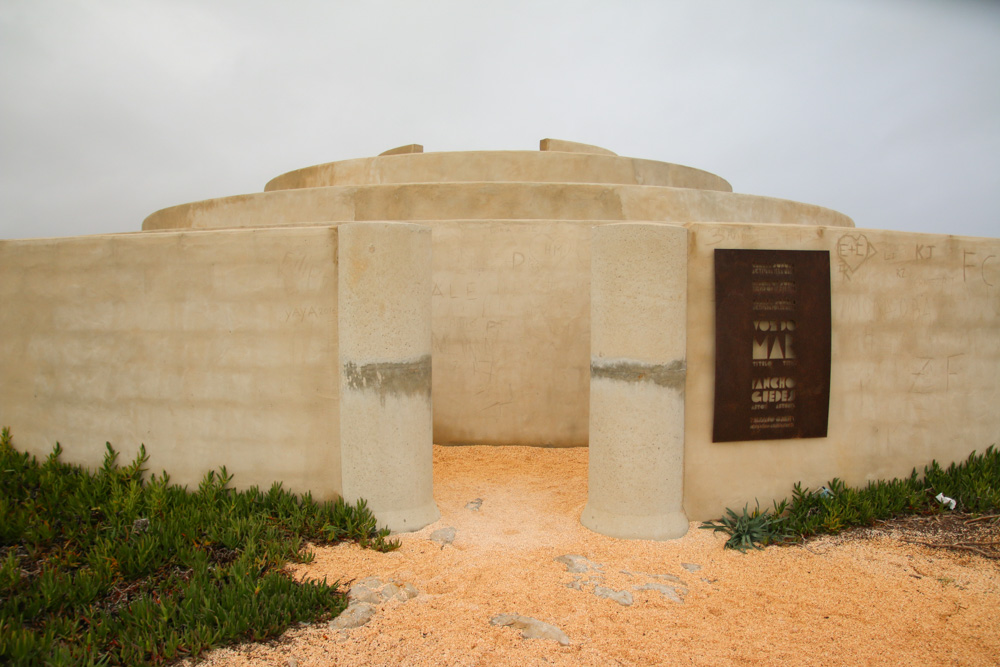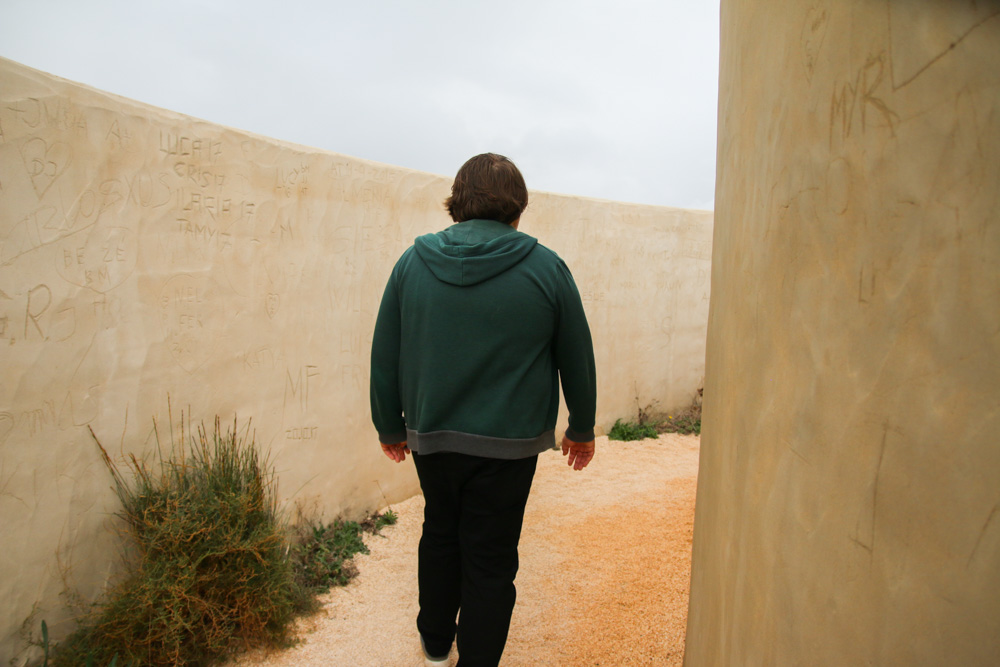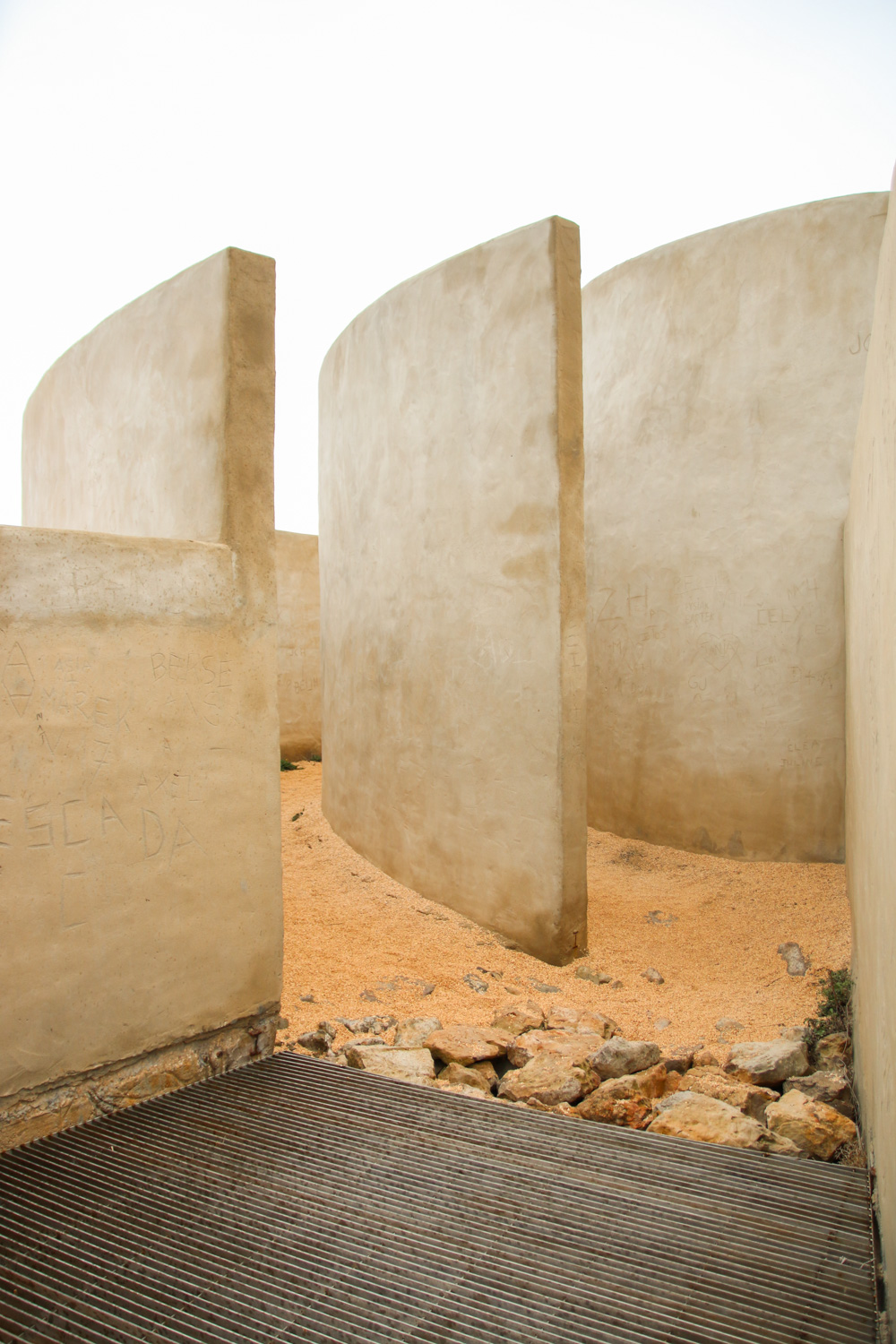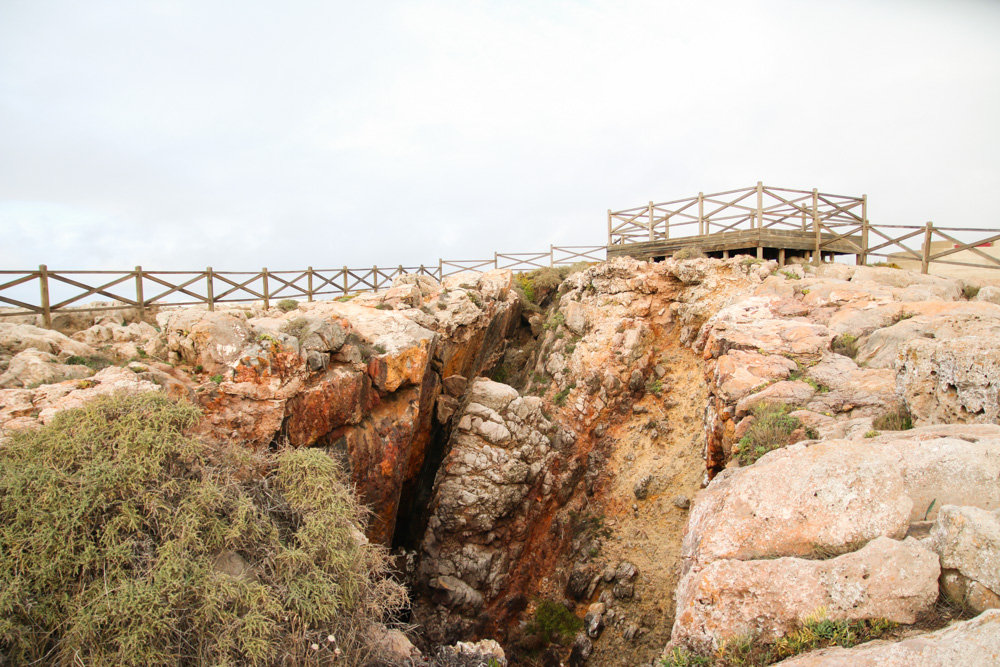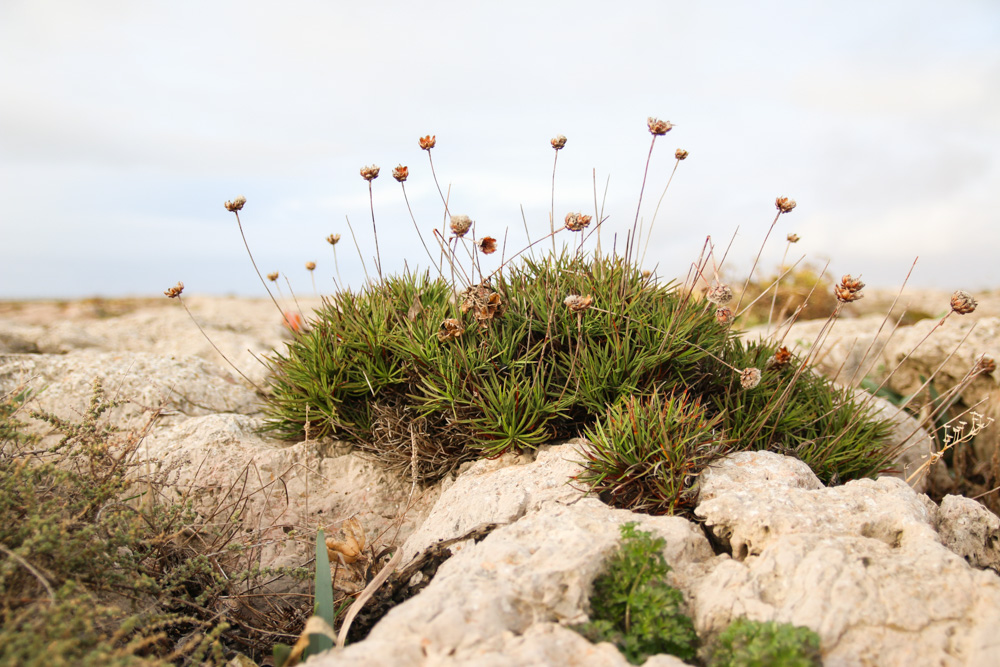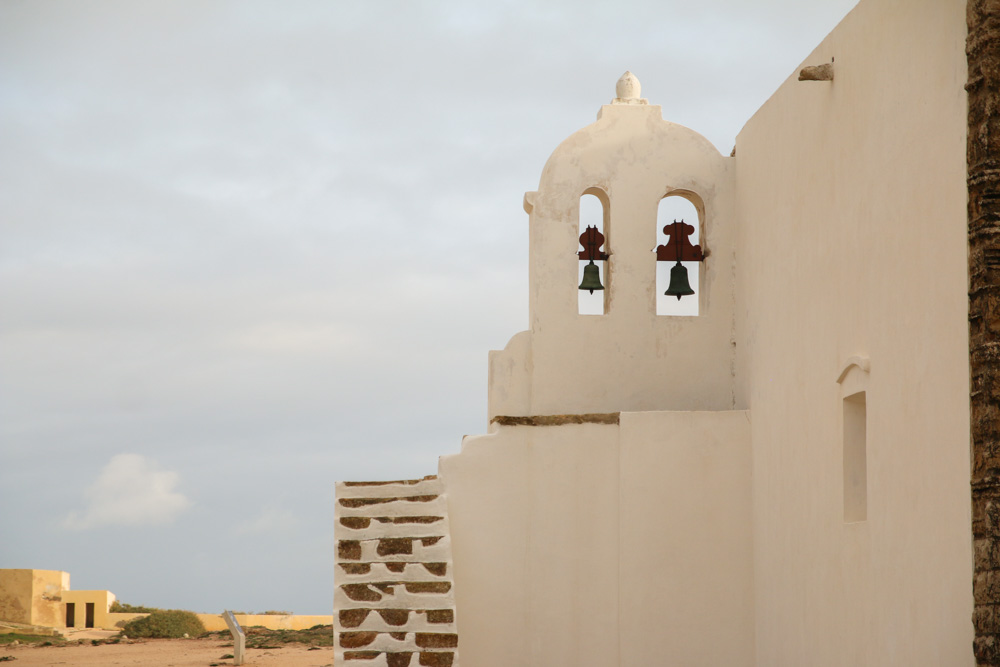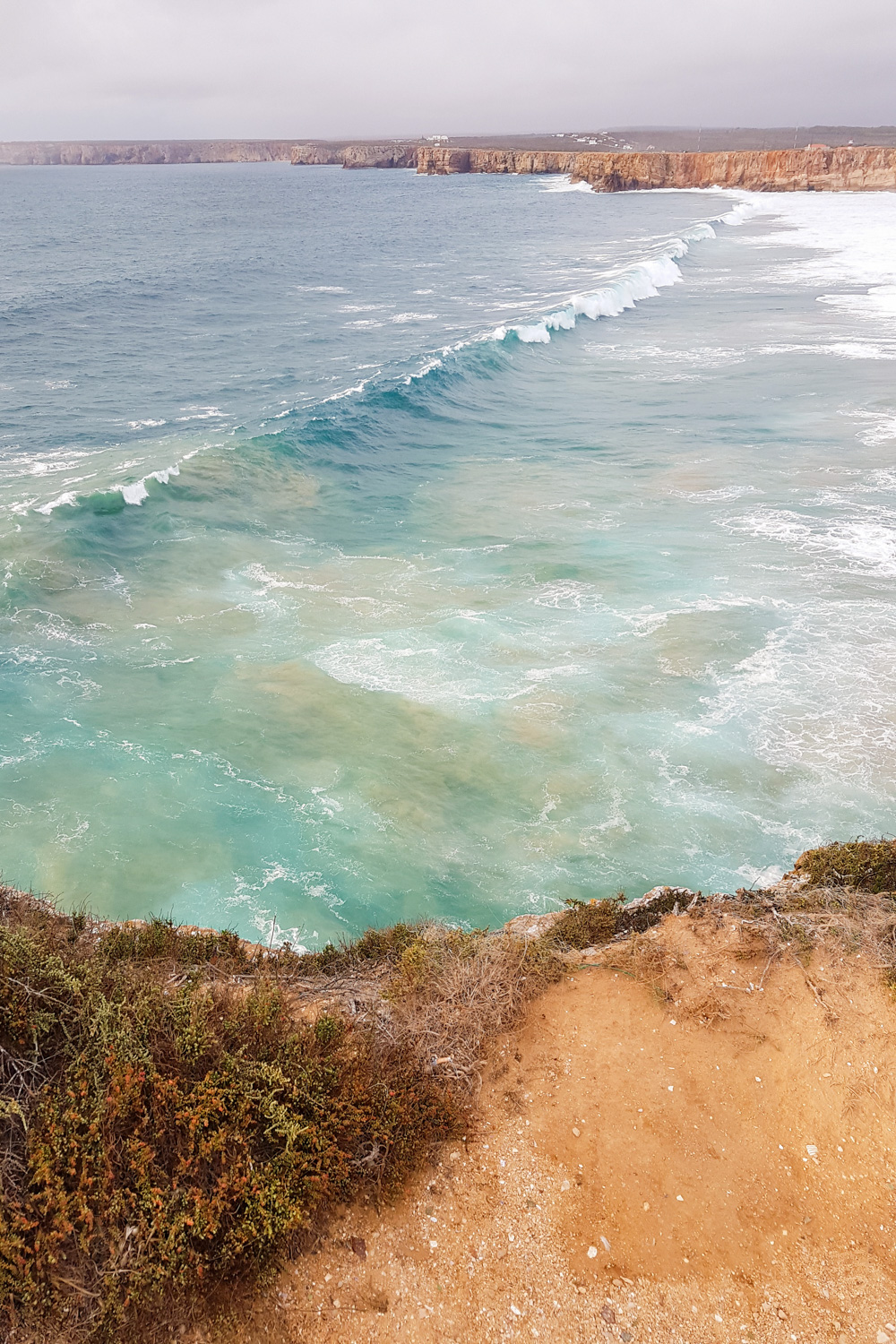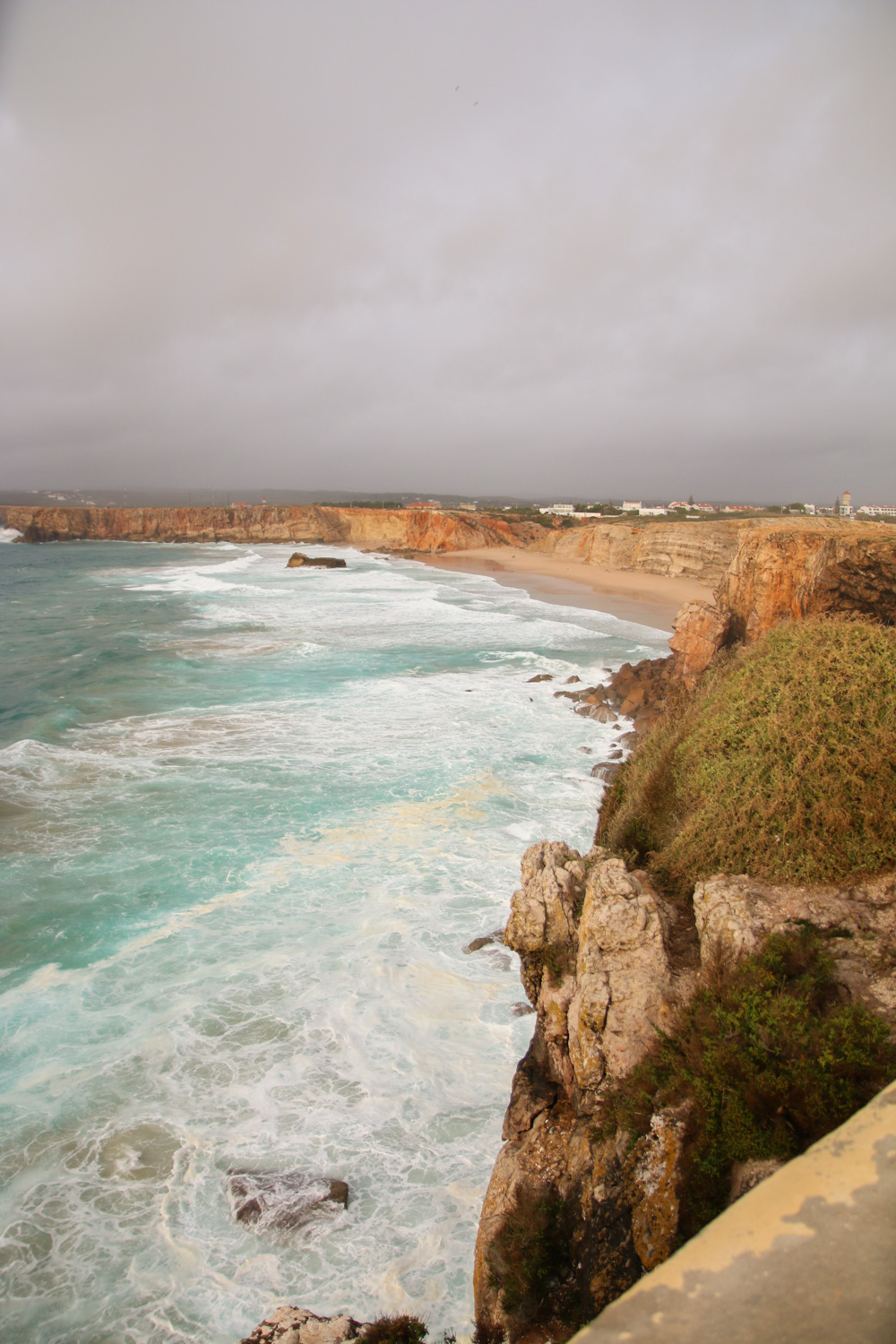 We spent a good few hours exploring and came across some really interesting things there! Like this huge wind tunnel from a hole in the cliffs down to the sea. You can hear it from outside the walls, and as you walk around the circular walls inside it gets louder and louder till you end up at a huge hole with a metal grate over it. I was actually really terrified, though there was this woman just sitting there enjoying the sounds. She had a good laugh at me running off screaming while I was trying to get a video of it though haha!
The fortress is open everyday from 9.30am-5.30pm in the off-season and high season it's open 9.30am-8pm. There's a paved path that takes you around the whole thing, so it's really accessible too!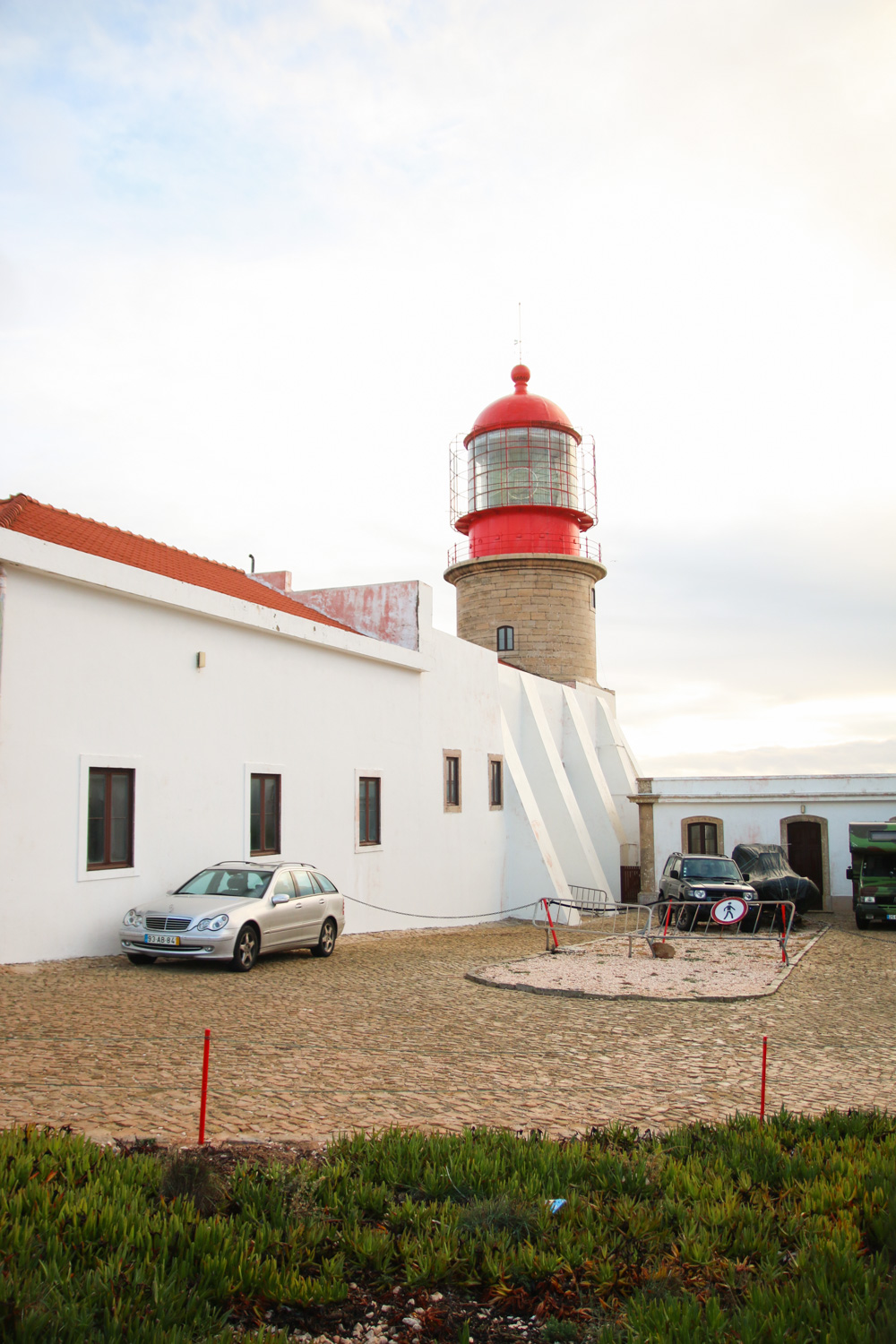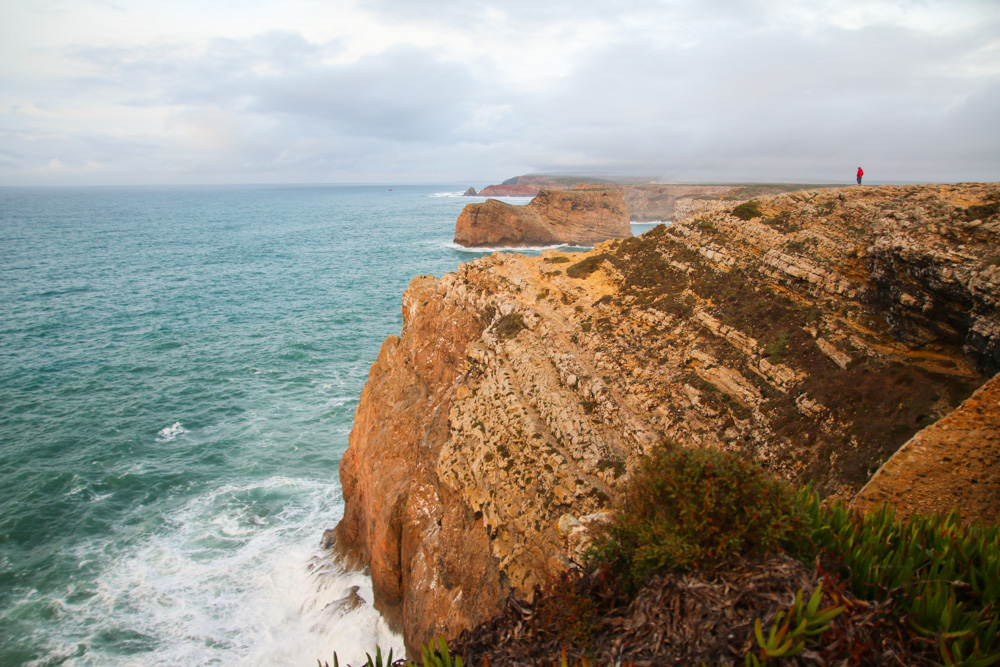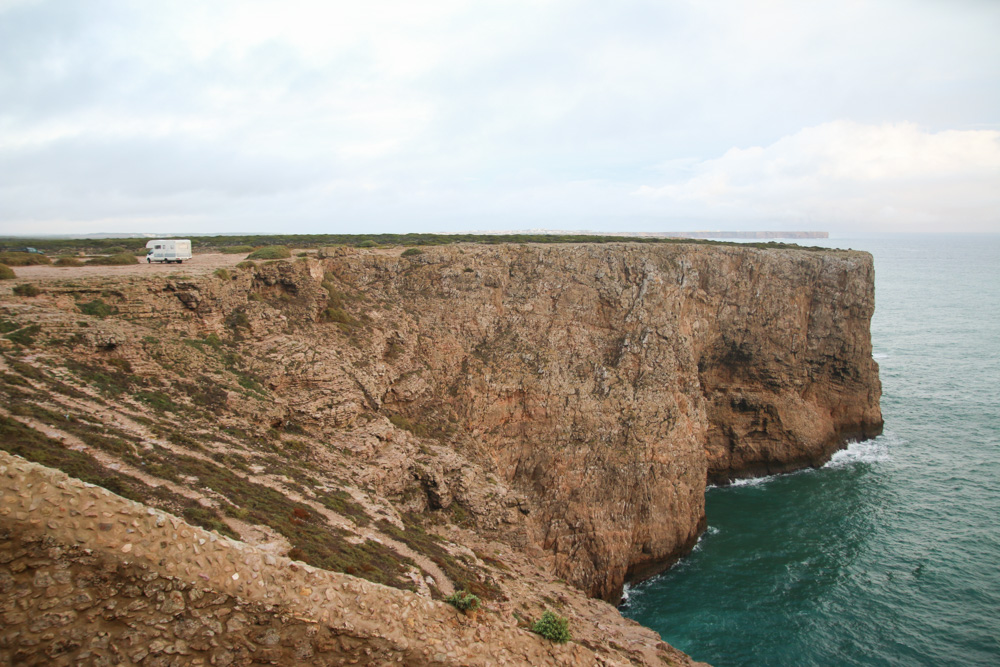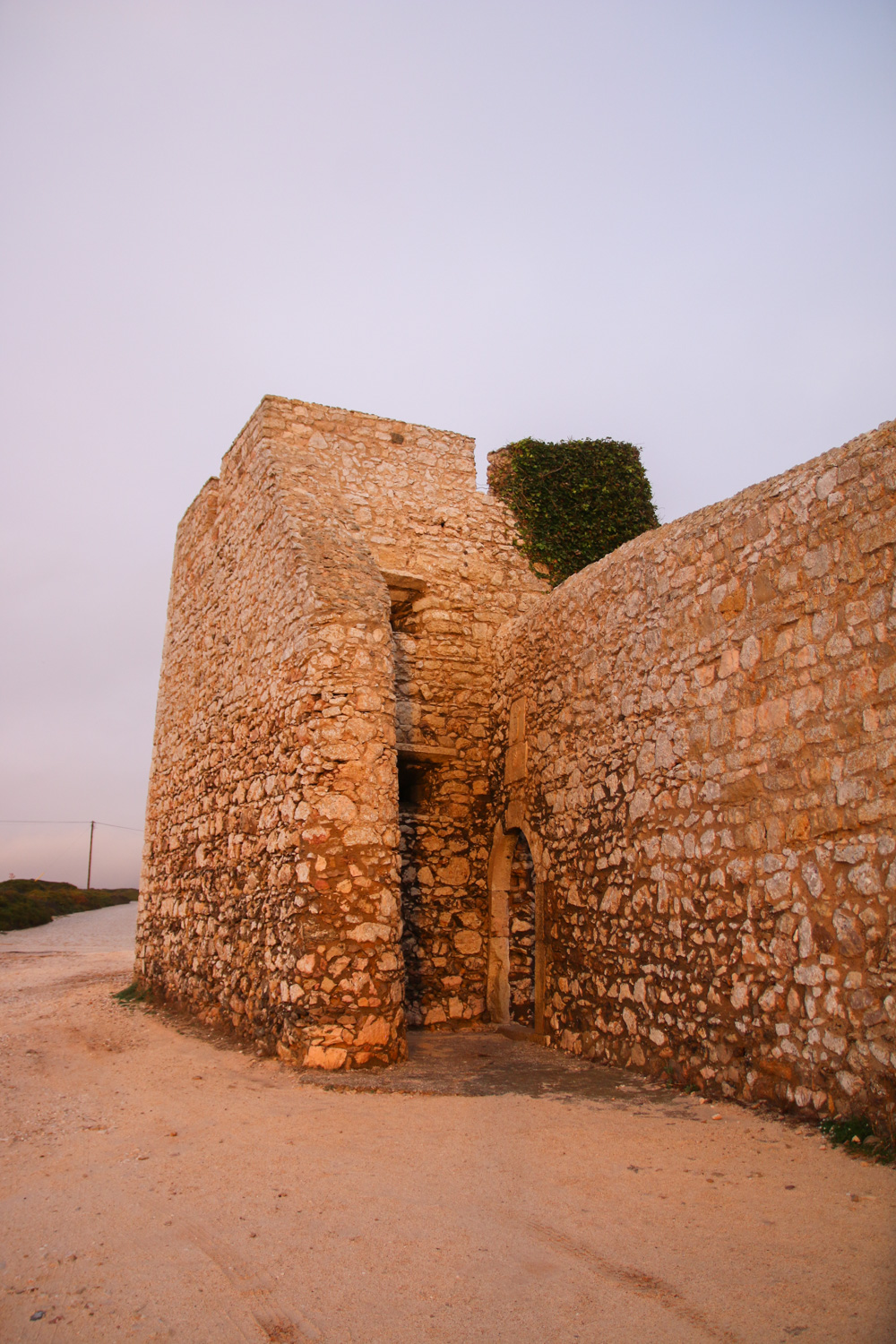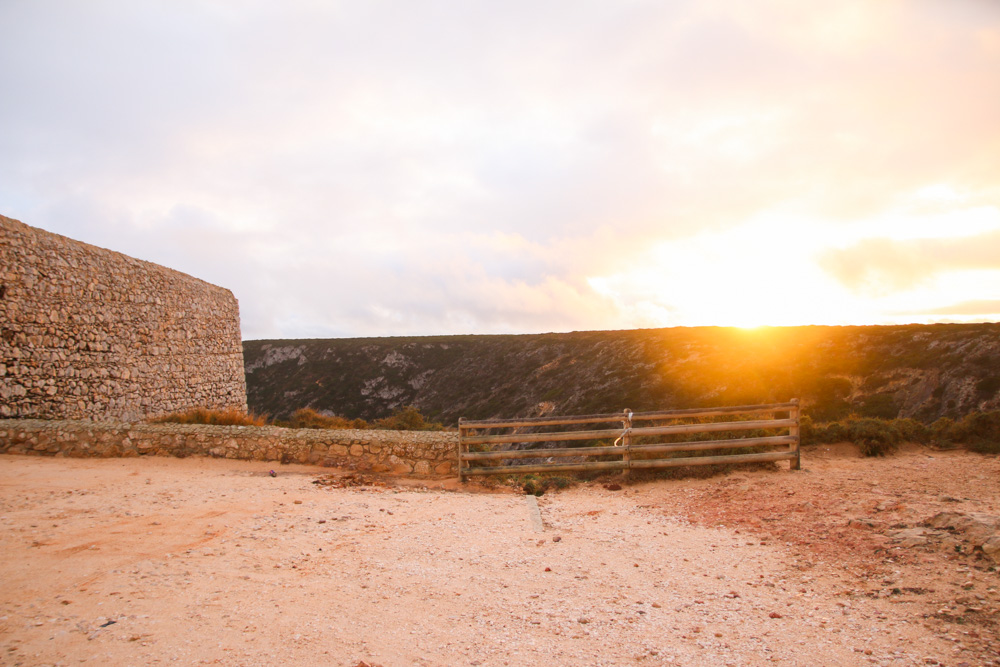 Go Lighthouse Exploring
After exploring the fortress, we headed over to Cabo St Vincent Lighthouse. We all know how much I love a good lighthouse! Sadly, we got there 10 minutes before it closed, so we didn't have much time to explore, but the views across the cliffs were stunning. It's so similar to Cabo da Roca that we visited back in March on our trip to Lisbon, but I actually preferred the views here!
In the off-season, it's actually really great for motorhomes and campervans. We saw SO many in the Algarve, but as soon as we arrived in Sagres, it was packed with them! Imagine waking up to these views!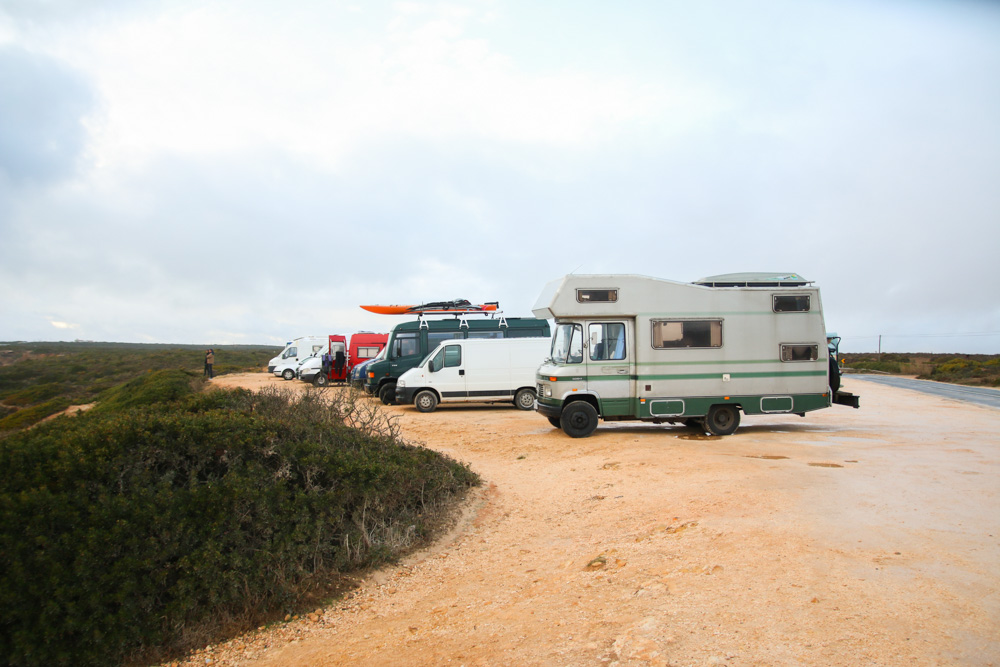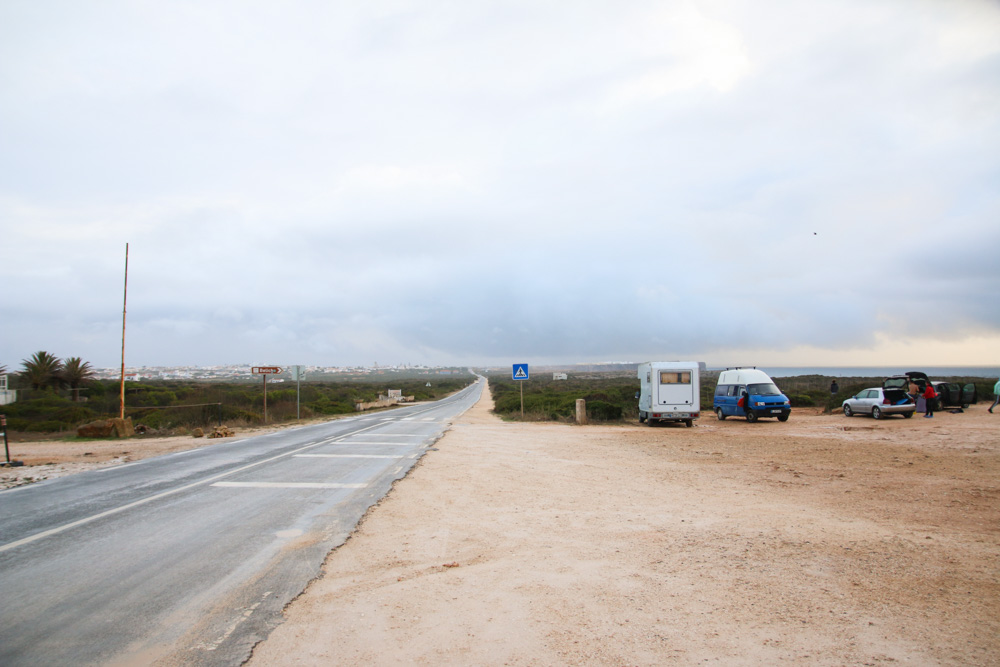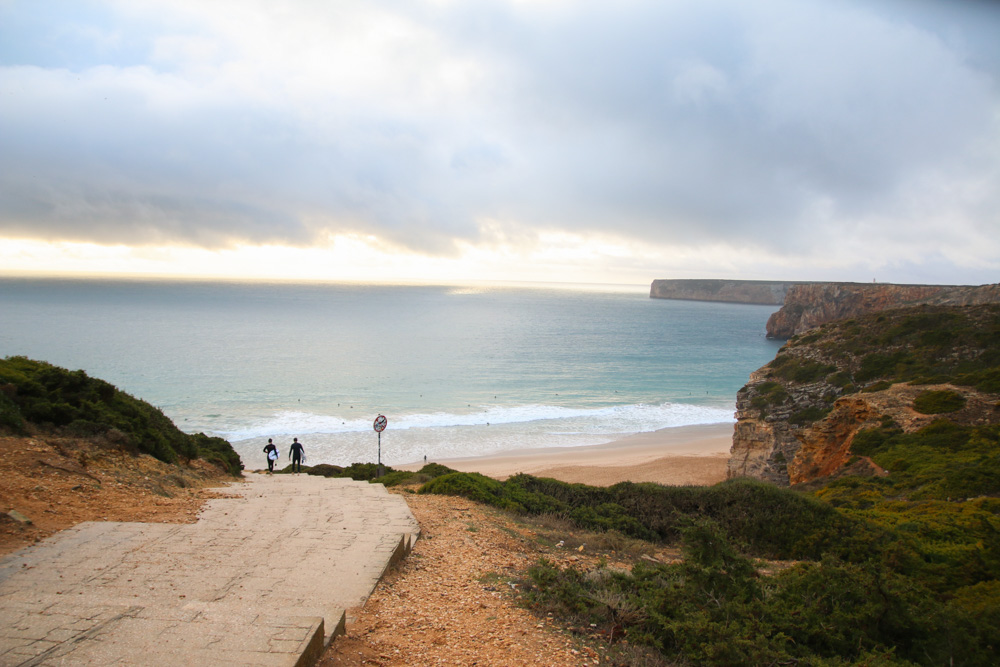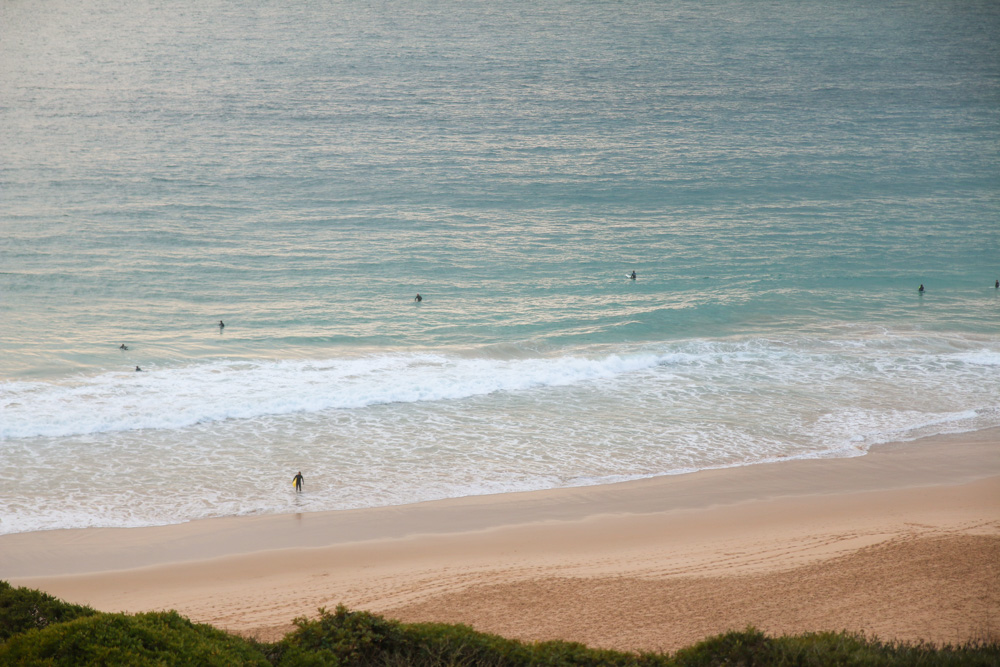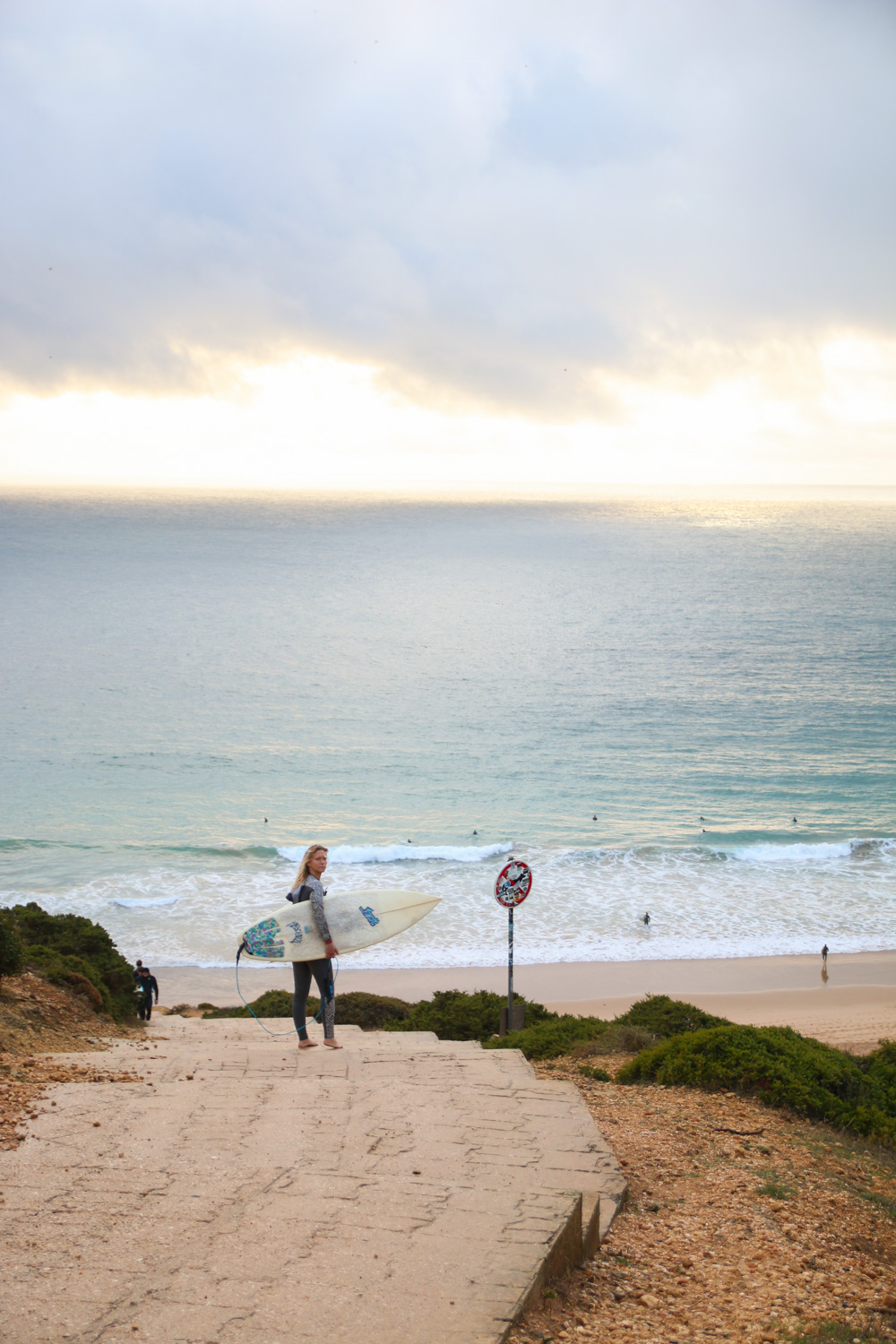 Go Surfing
Apparently, Sagres is a great place to surf! We pulled up at a random parking area while driving from the fortress to the lighthouse and saw SO many 'surfer' vans parked up. We took a quick look at the beach and it looked stunning, and there was so many surfers just waiting for a wave. There's so many surf shops and schools in the area that I bet are packed in the summer! While the weather was around 15ºc while we were there, it was definitely a little too cold for me, but surfing is something that i definitely want to try sometime!
We absolutely loved our day exploring the area, and definitely recommend a stop here if you visit the Algarve! It's about an hour from Portimao and an hour and a half from Faro.
Follow
Save
* This post contains some affiliate links at no extra cost to you, but I do make a small amount of commission on any purchases.