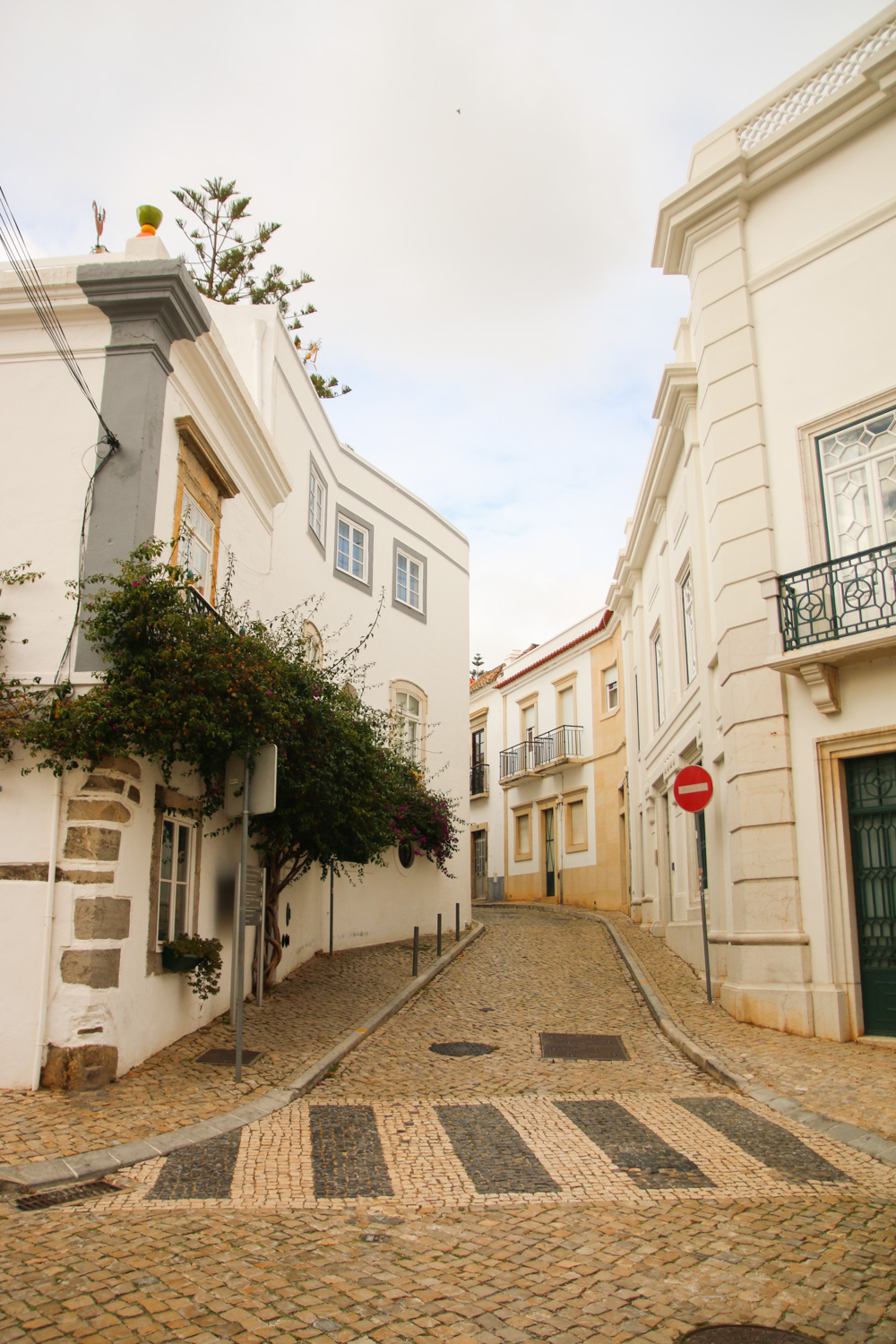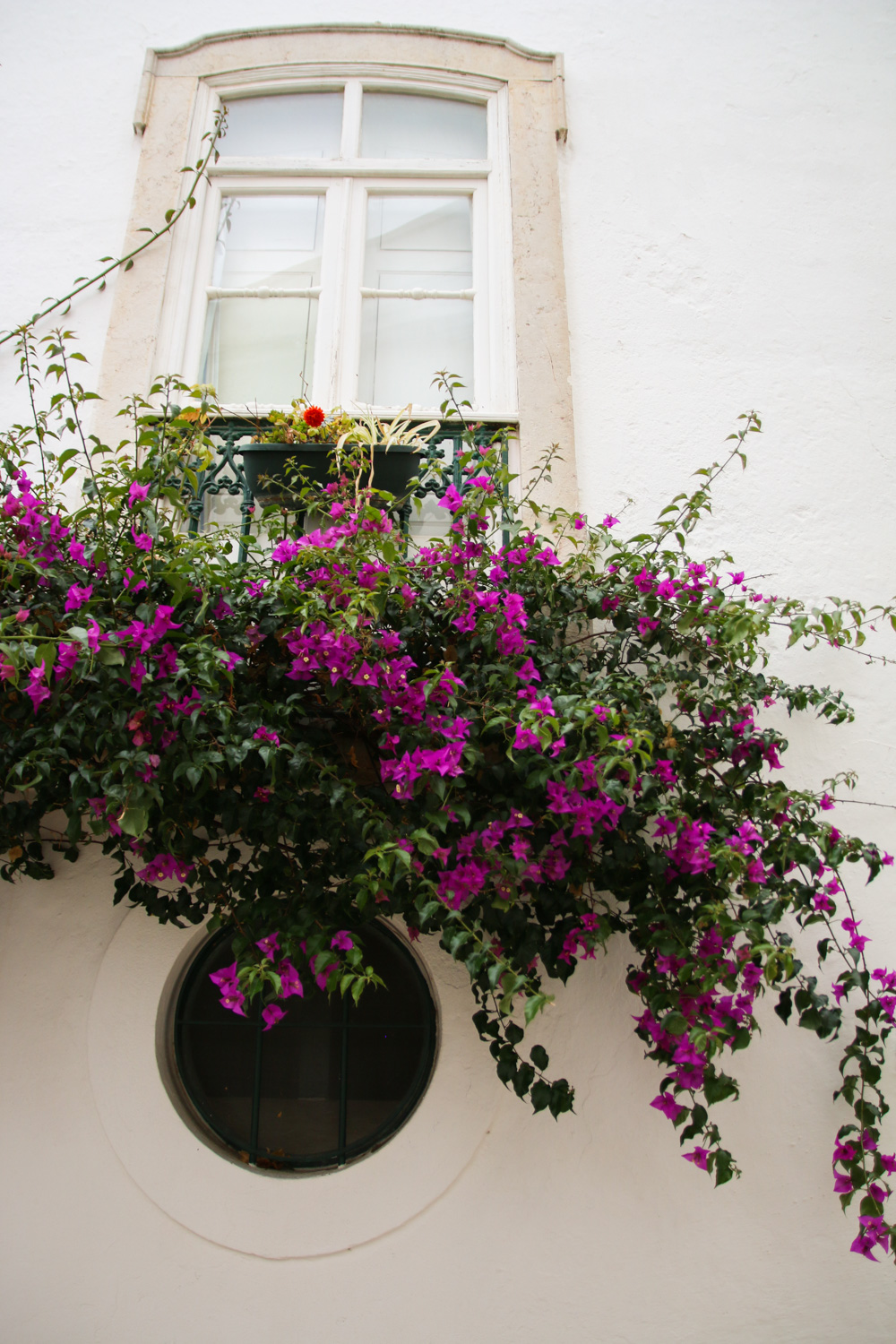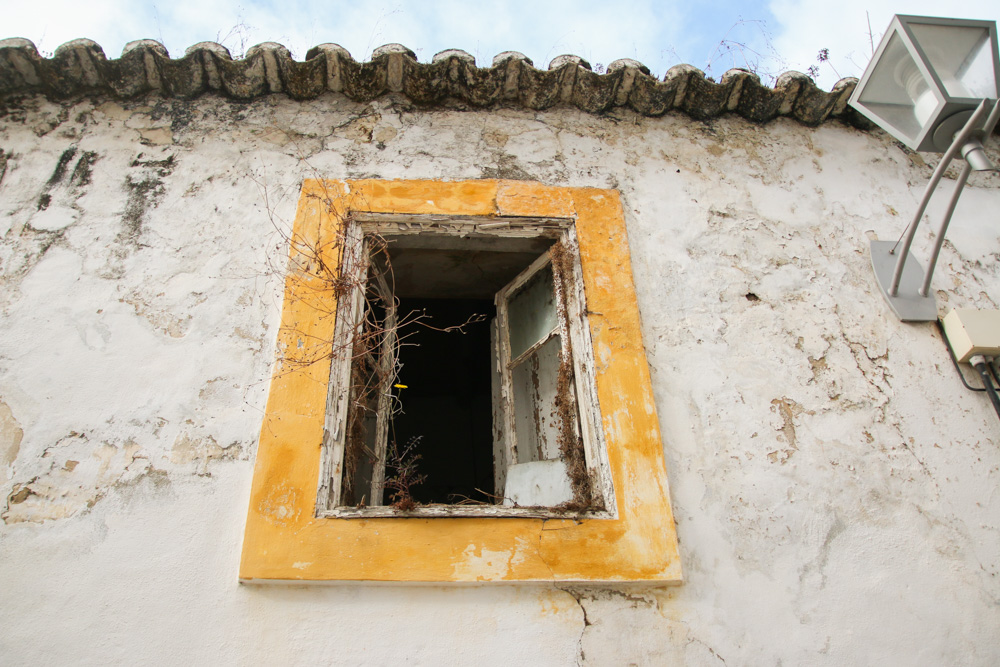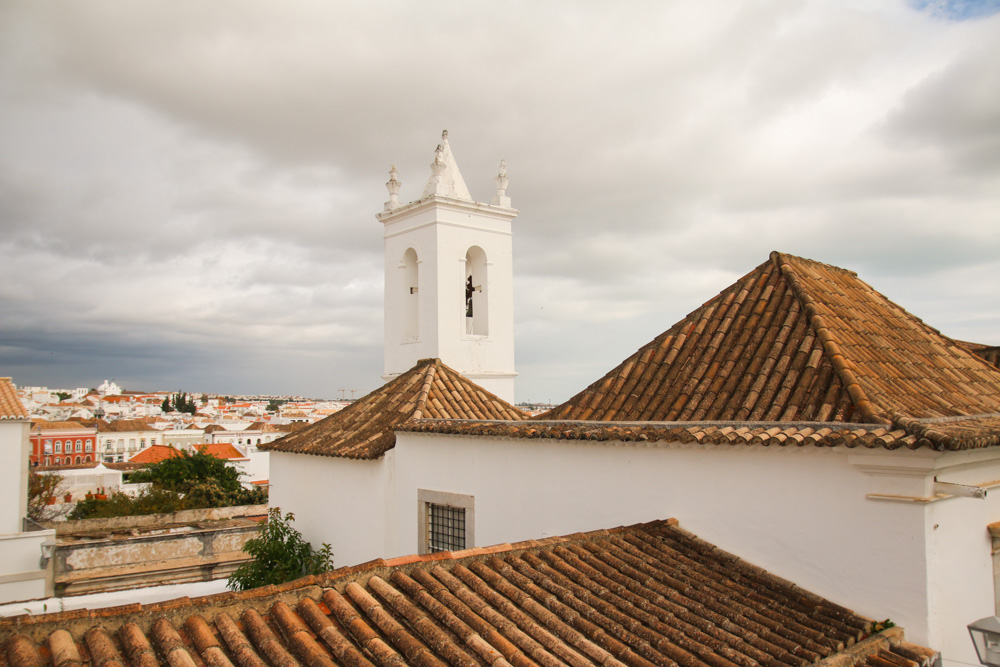 Tavira
After a (super) early flight from London to Faro, the first thing we did after picking our rental car up was head to Tavira. I'd seen a few photos of it while I was researching what to do in The Algarve, and it looked so nice. It's only a 30 minute drive from the airport, located in the Eastern Algarve and as everything else that I had planned was in the West of the Algarve, we decided to stop there for the afternoon before heading off to our accomodation.
We got there around lunchtime, parked up and walked into the main town. Being mid-December, it was pretty dead. A lot of the shops were closed (do they have siestas in Portugal?), the gift shops and restaurants weren't open and there really wasn't much going on at all. I feel like it might be like this even during the summer months, as it's a pretty small town.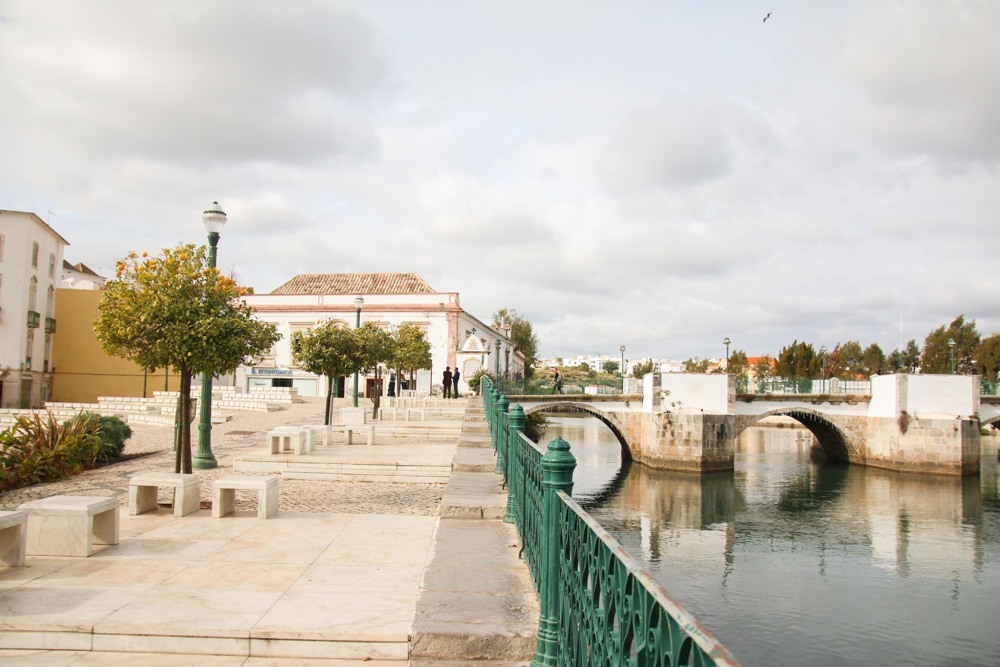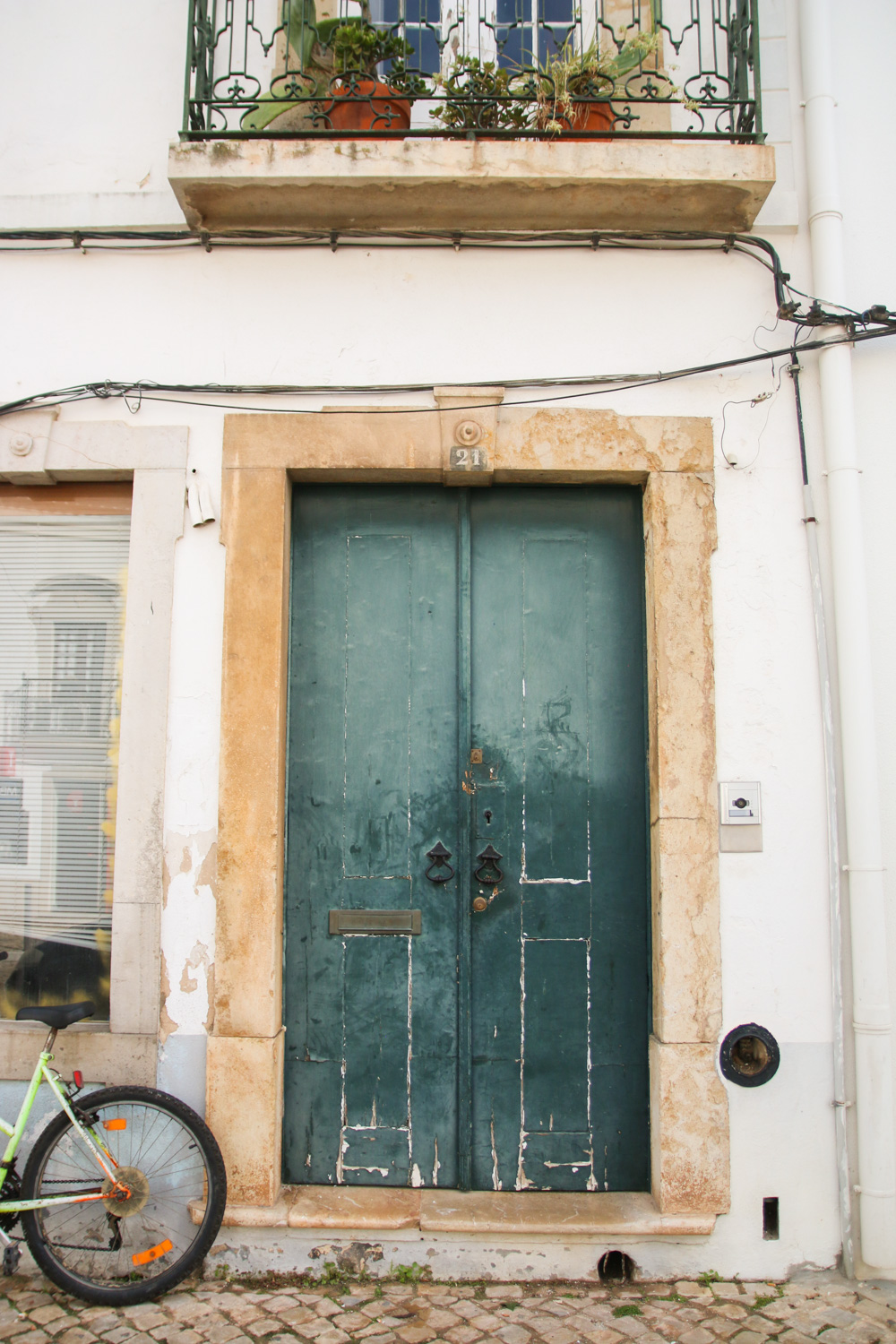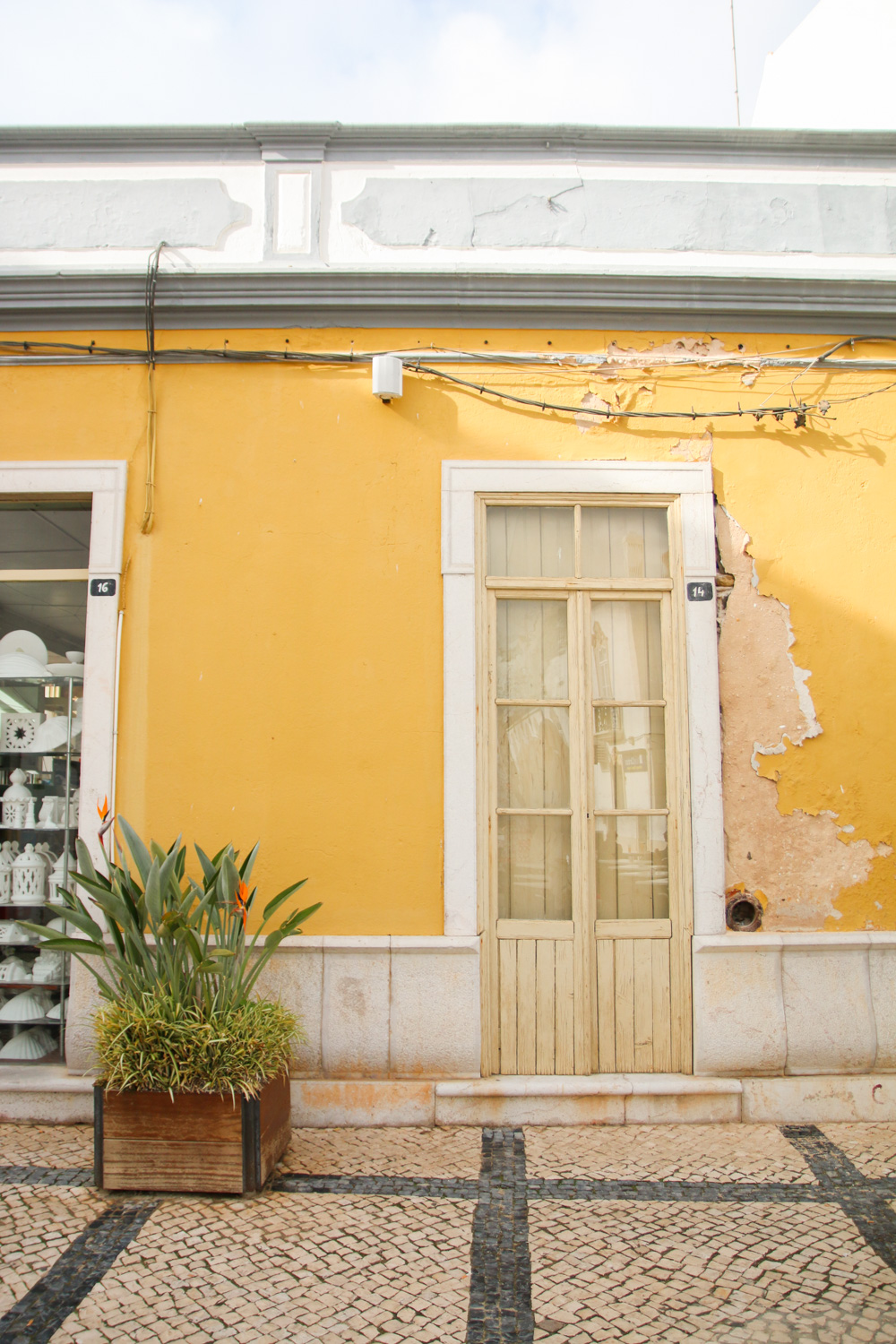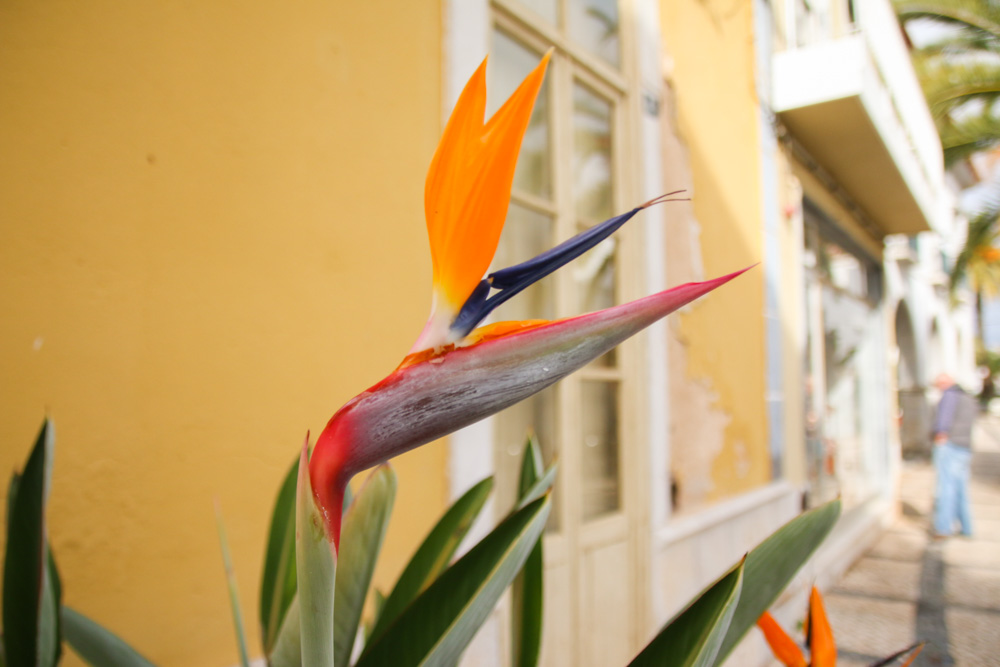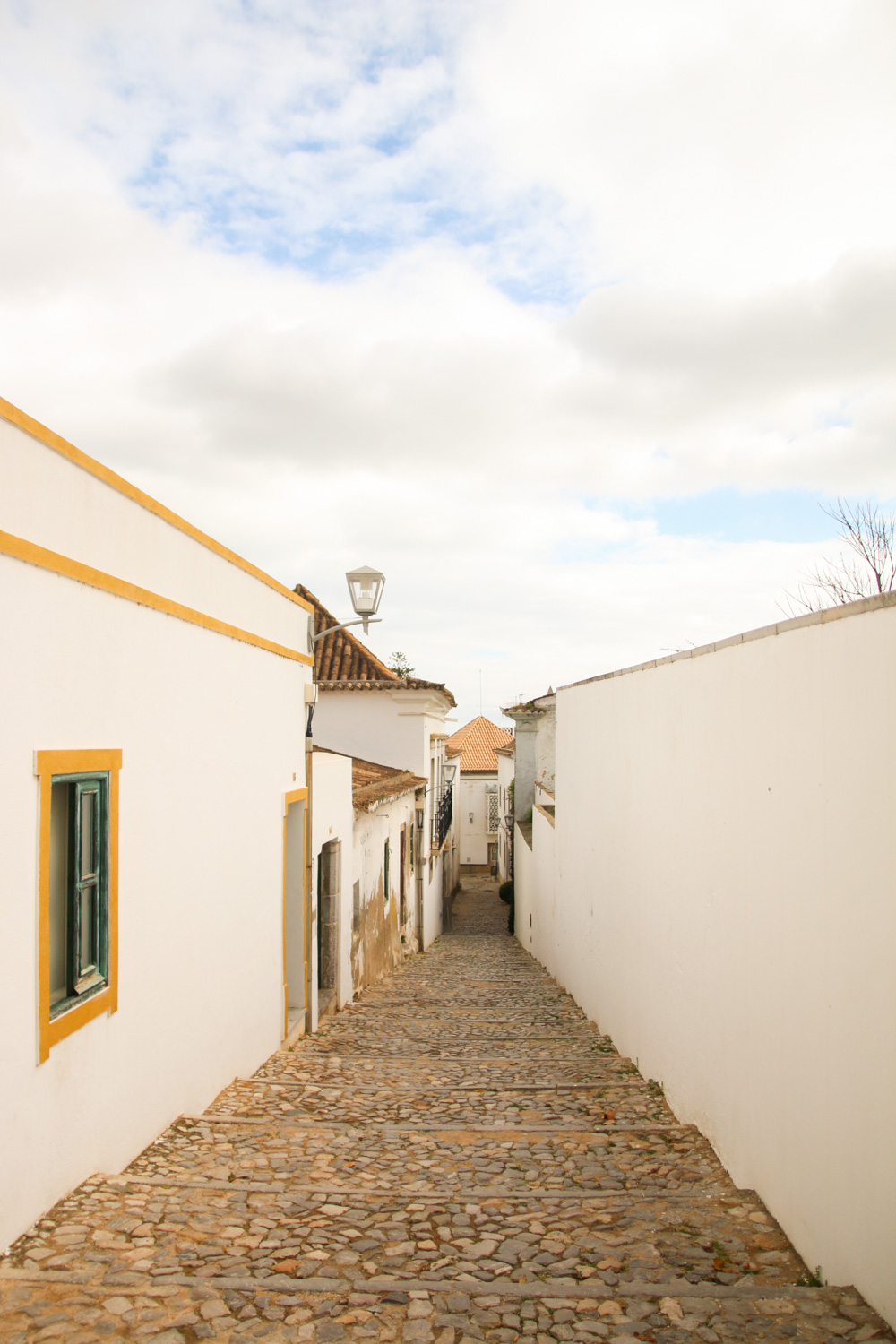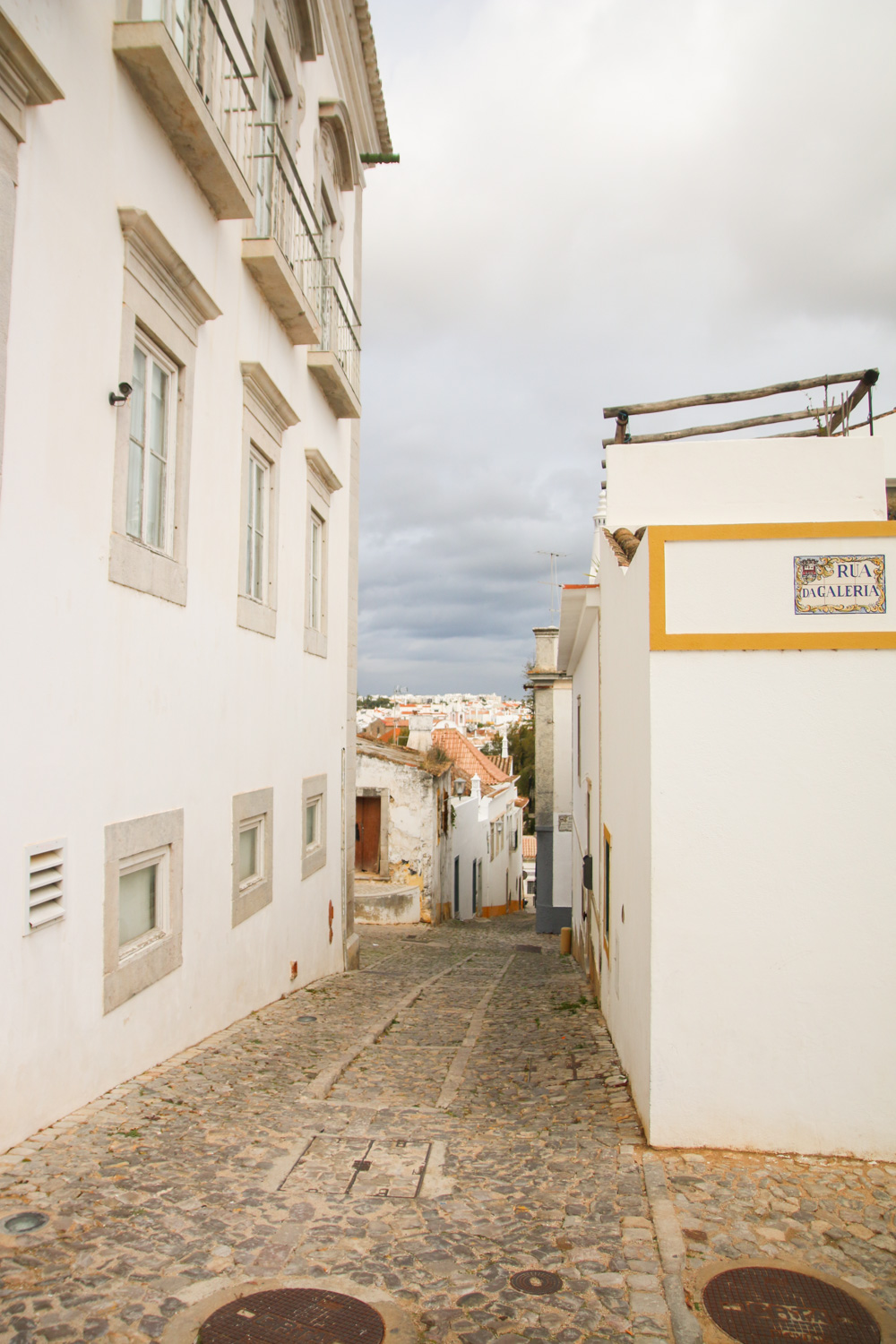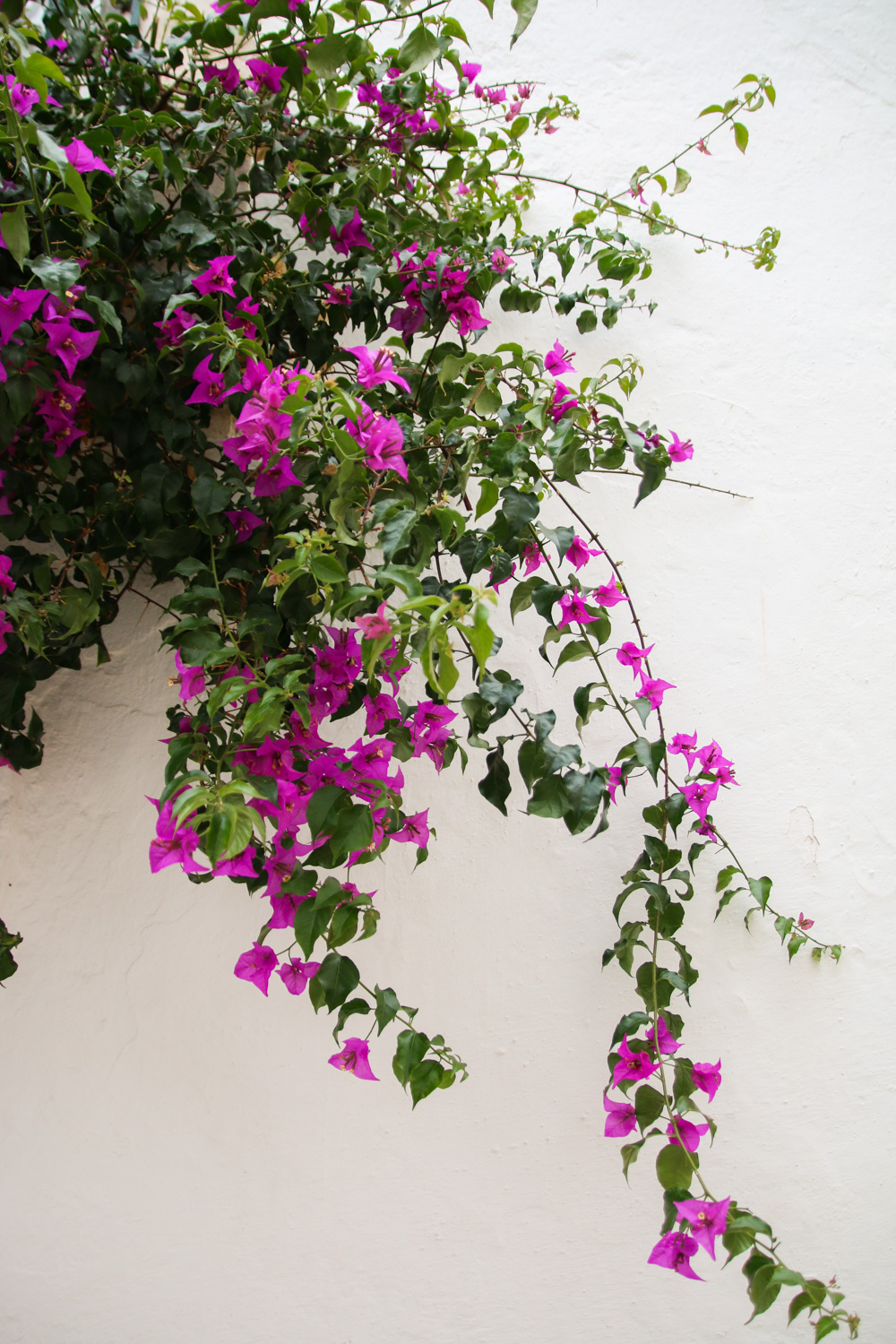 We wandered the streets, walked along to the Roman Bridge and watched the locals go about their daily business while figuring out what we could do there. To be honest, I'm usually such an over-planner when we go away, but I hadn't actually researched much at all about this trip. I knew where I wanted to go, but once we got there that was it!
We sat by the water a while taking in the nice warm winter weather (it was about 15c, and we'd just left snow back in the UK so you can imagine how nice this was), before wandering up some streets.
We ended up at the Church of Santa Maria do Castelo, which has stunning views across Tavira. Apparently, the church was built in the 13th Century on the remains of a Moorish mosque and the clock tower was re-modelled from the original minaret.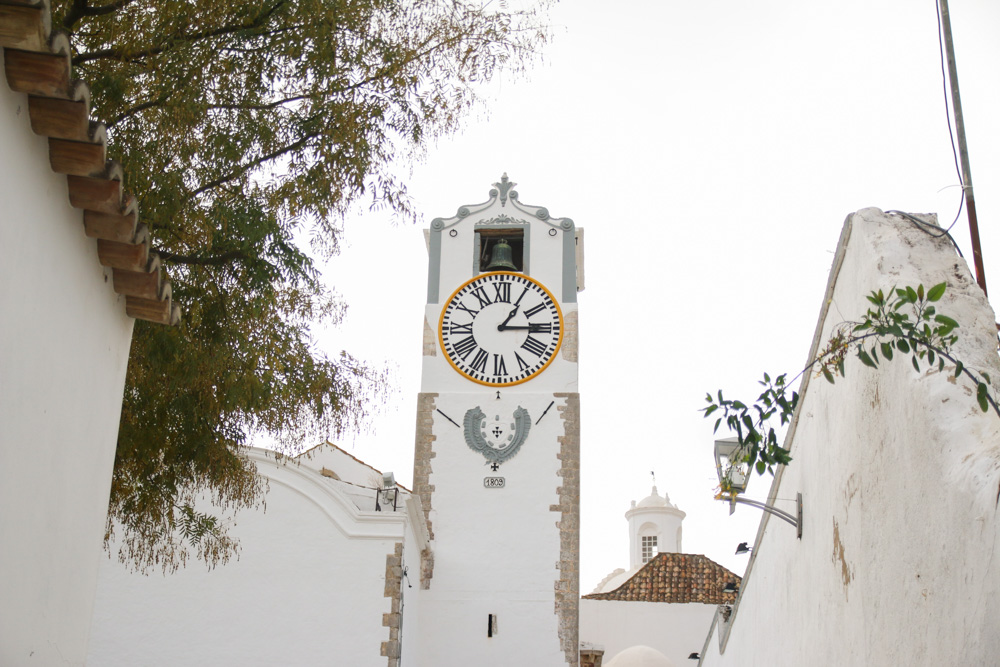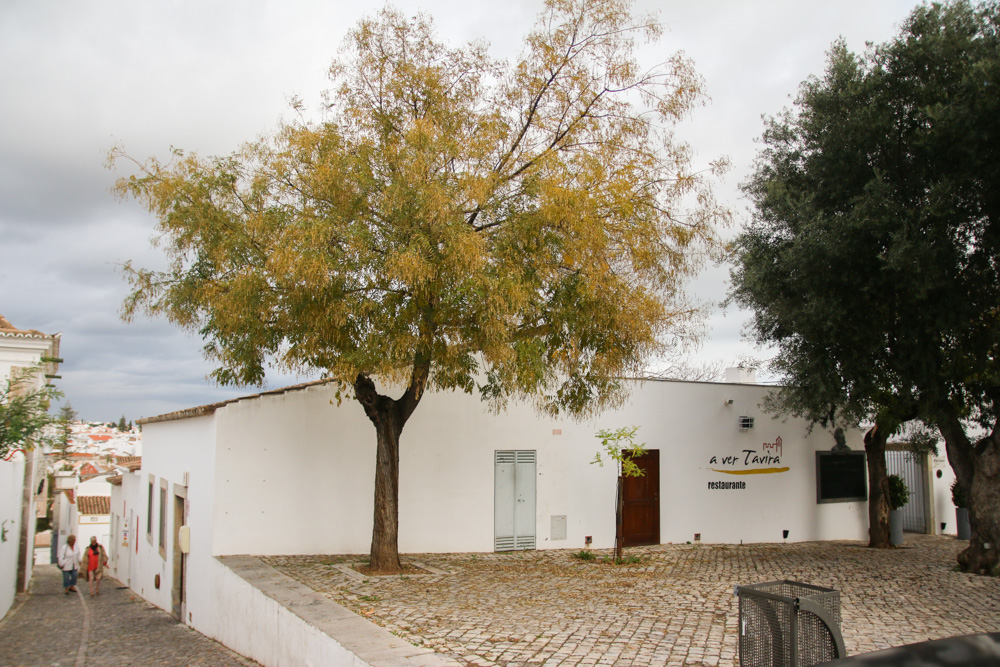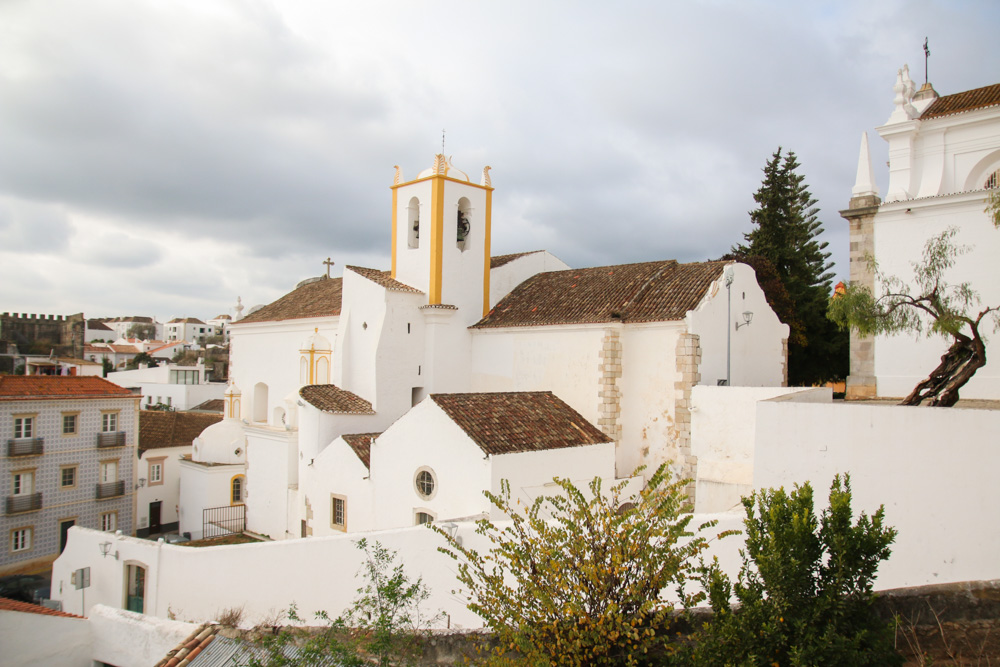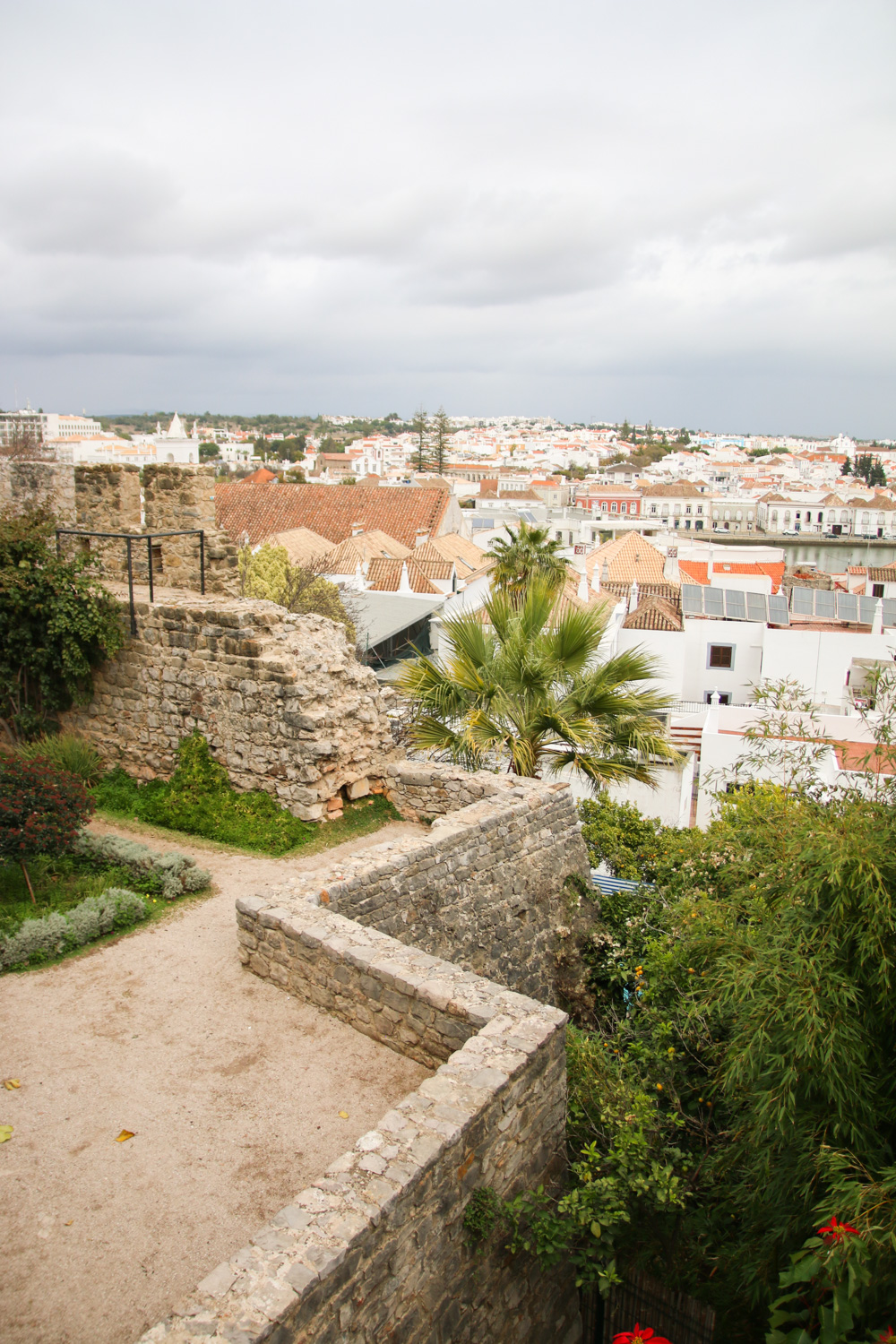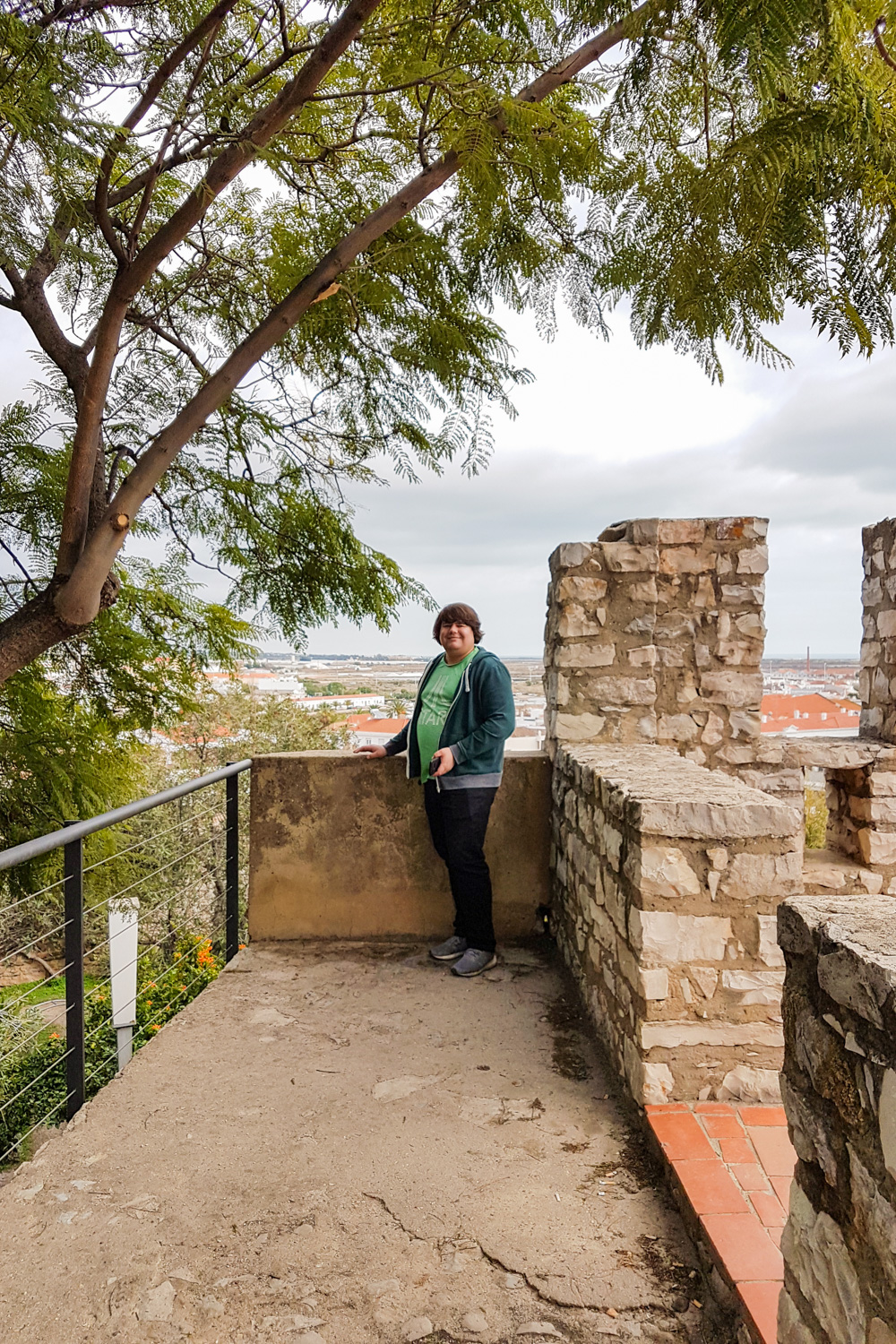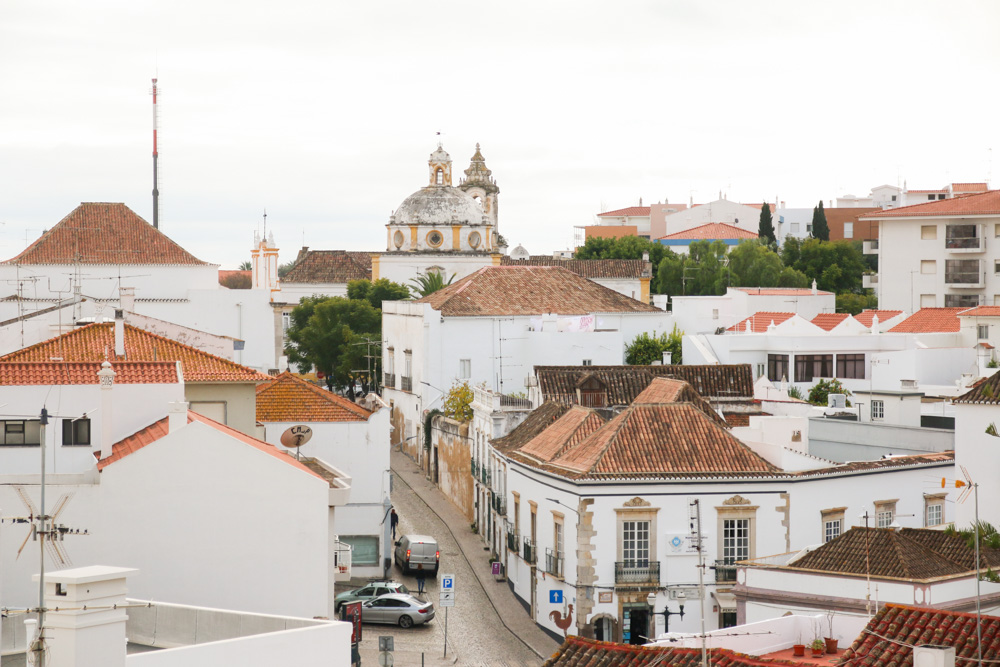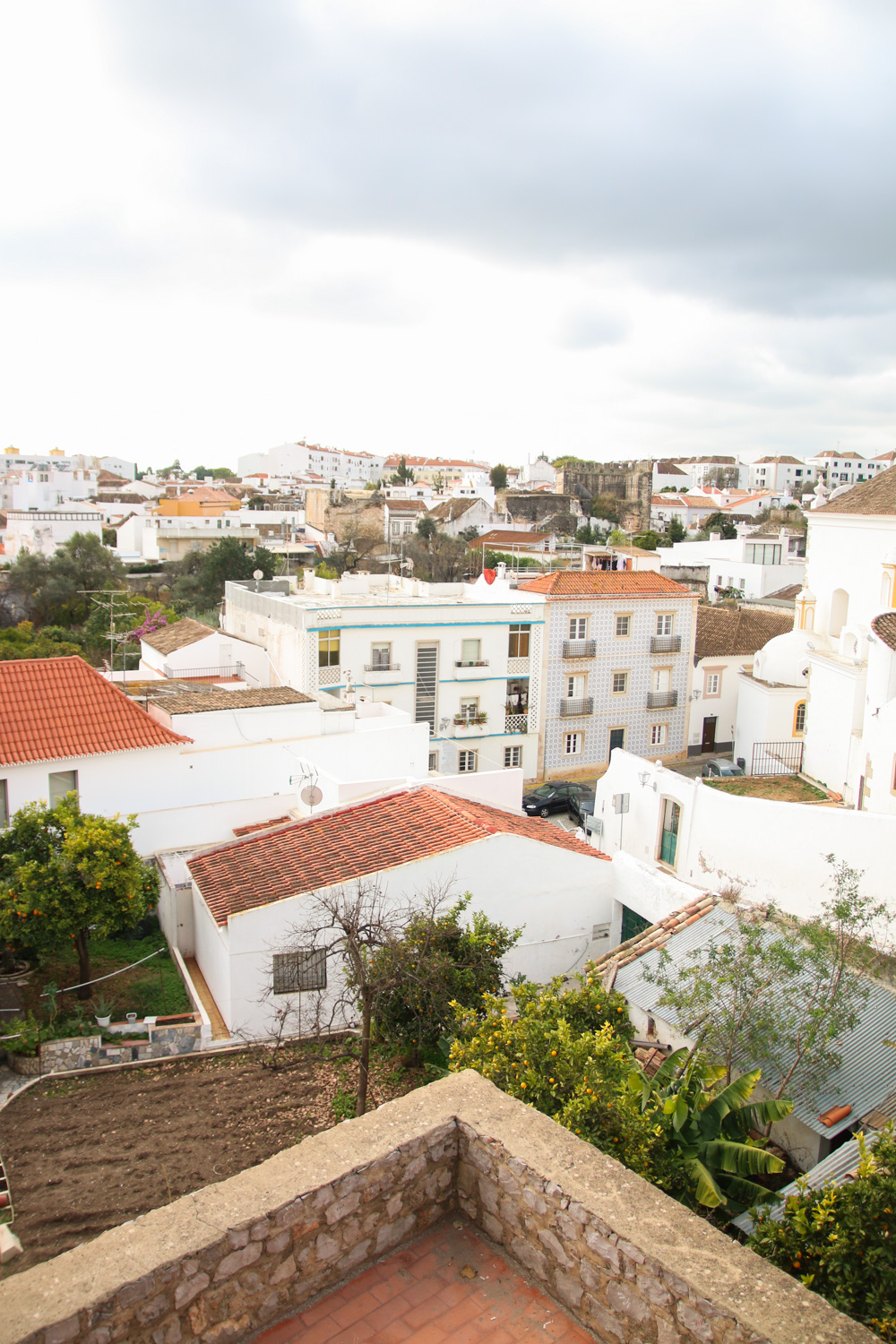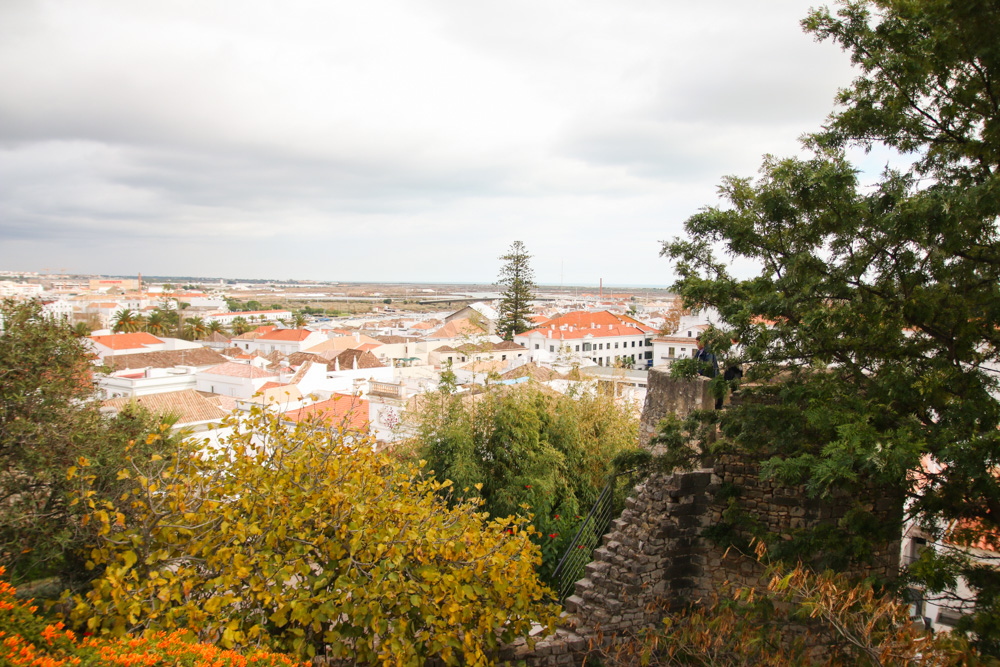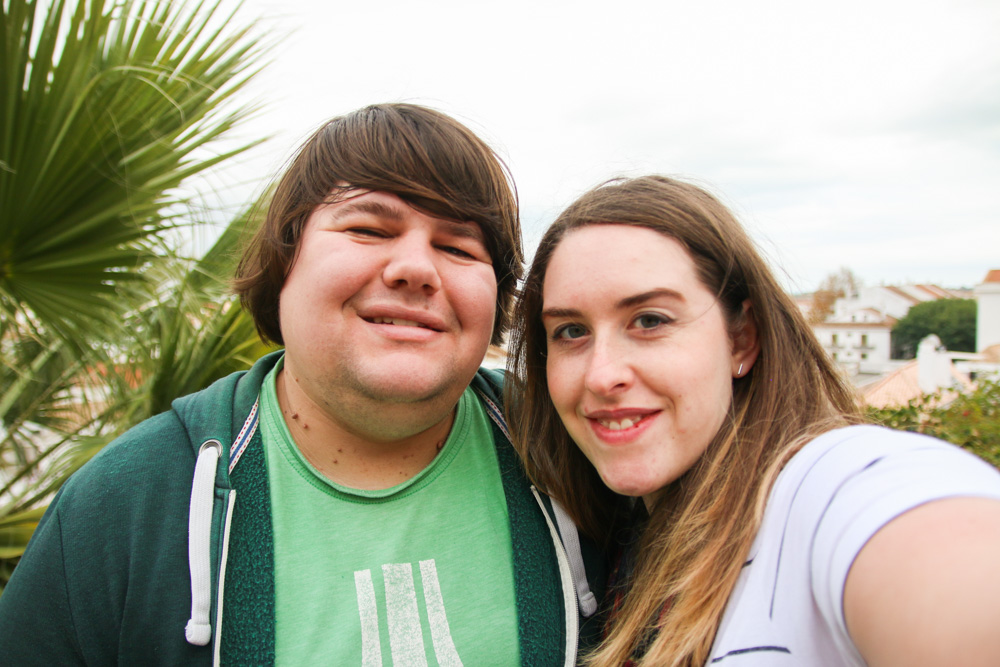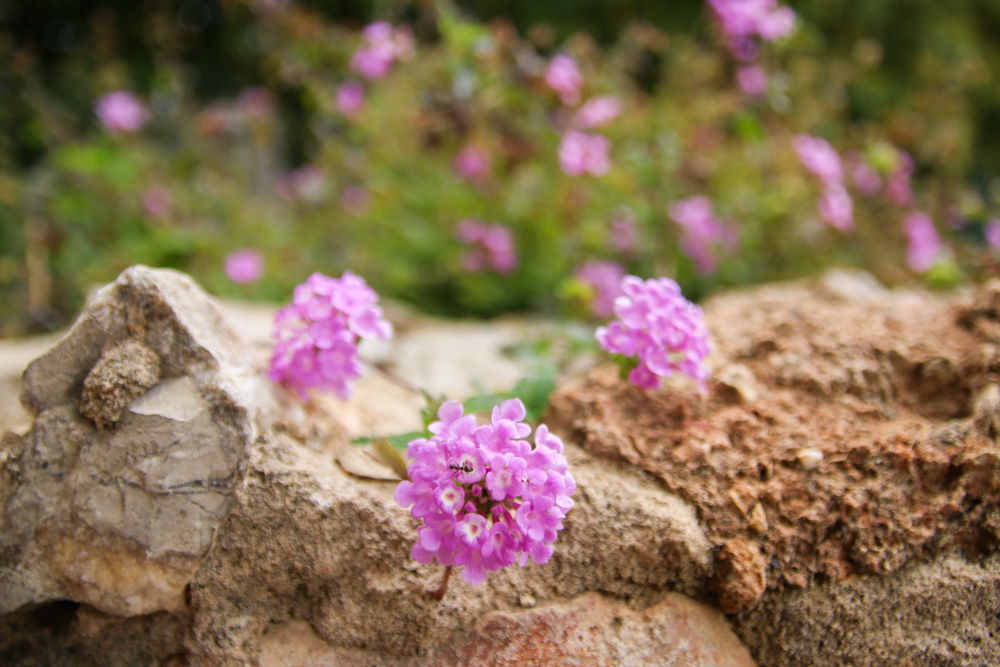 Tavira Castle
Just down the road is Tavira Castle. An old Moorish Castle that used to sit at the highest point to defend the town, but no-one knows when it was originally built. There was a castle on the site when it was conquered from the Moors in the 13th Century, but was re-modelled around 1300's. The town suffered from a huge earthquake in 1755 and most of the town and castle was destroyed.
The castle is now open to the public during the day till 5pm for free! We didn't expect much as we walked in, but there's a huge garden area enclosed with the huge walls of the castle and steps up to loads of viewing points. The views from the top are amazing, and we spent a good 45 mins or so there taking in the views.
It reminded us so much of the Moorish Castle in Sintra that we visited on our trip to Lisbon back in March, as they were obviously built around the same times.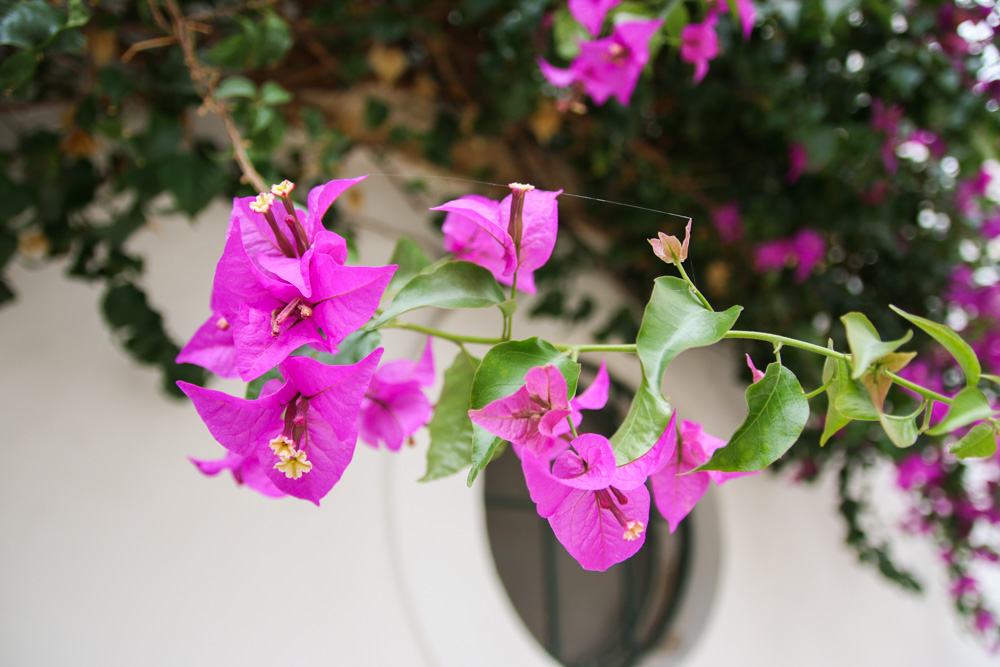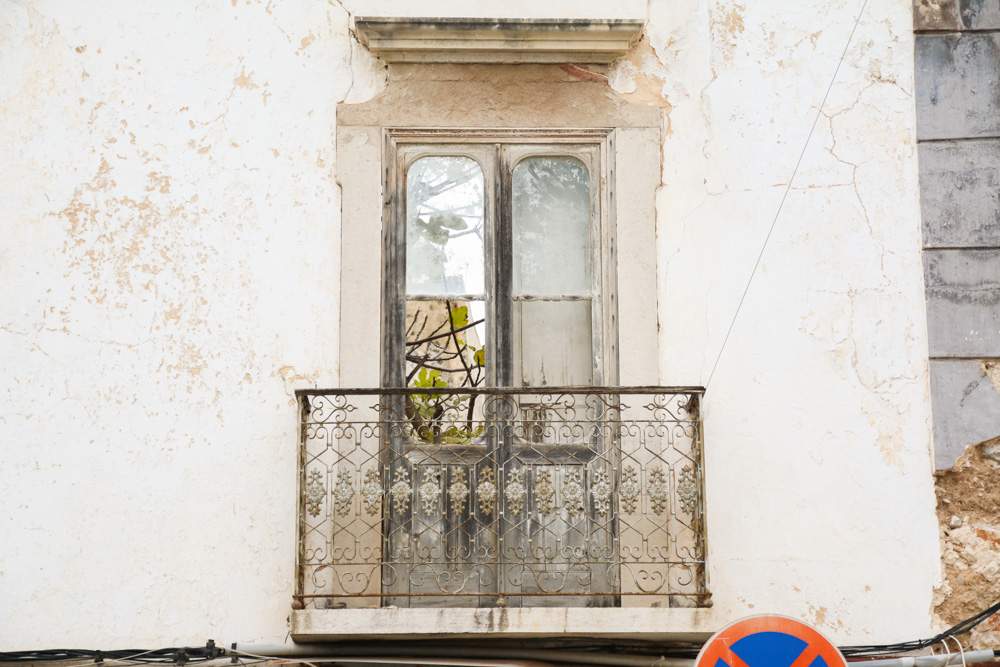 Santa Luzia
After exploring the castle, we walked back to the car as it had started raining, and drove to nearby Santa Luzia, which is a small fishing village. When we arrived, all the fishermen were in their little hut playing card games! We ended up speaking to a British couple who were halfway through a huge European road trip in their motorhome! They'd driven all across France and Spain and most of Portugal, but were flying back to the UK for Christmas with their family, then flying back out and carrying on in January for another few months.
I seriously can not wait till our campervan is finished so we can do stuff like that! I mean, it won't be for 6 months, but a couple weeks will still be fun!
Save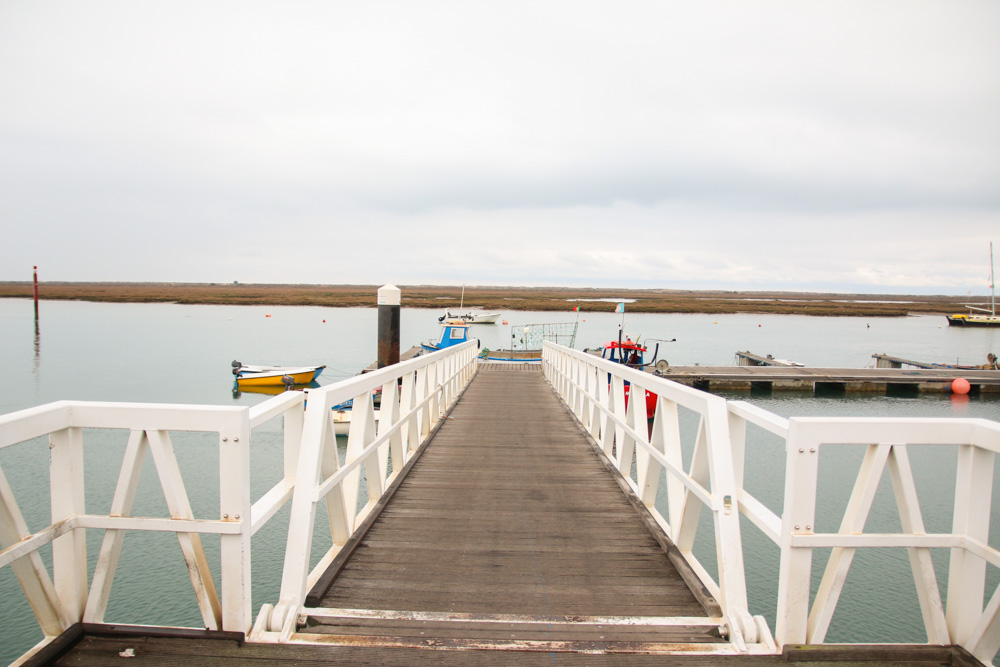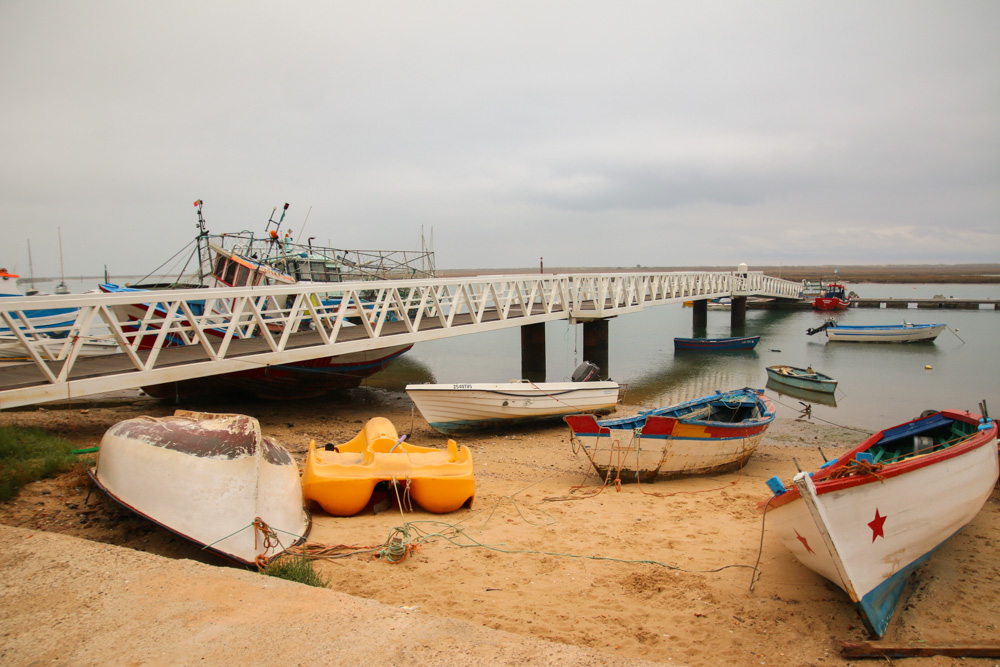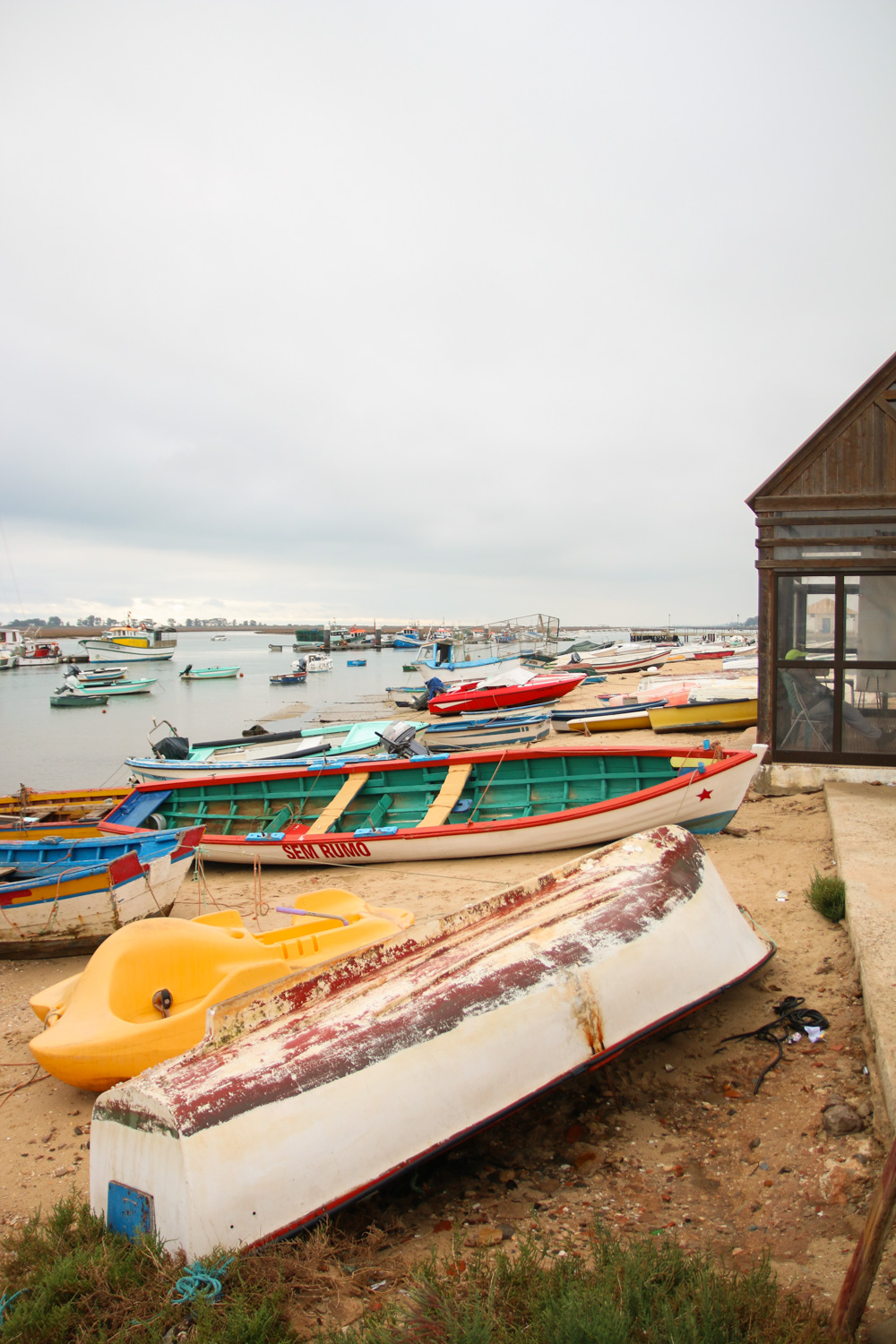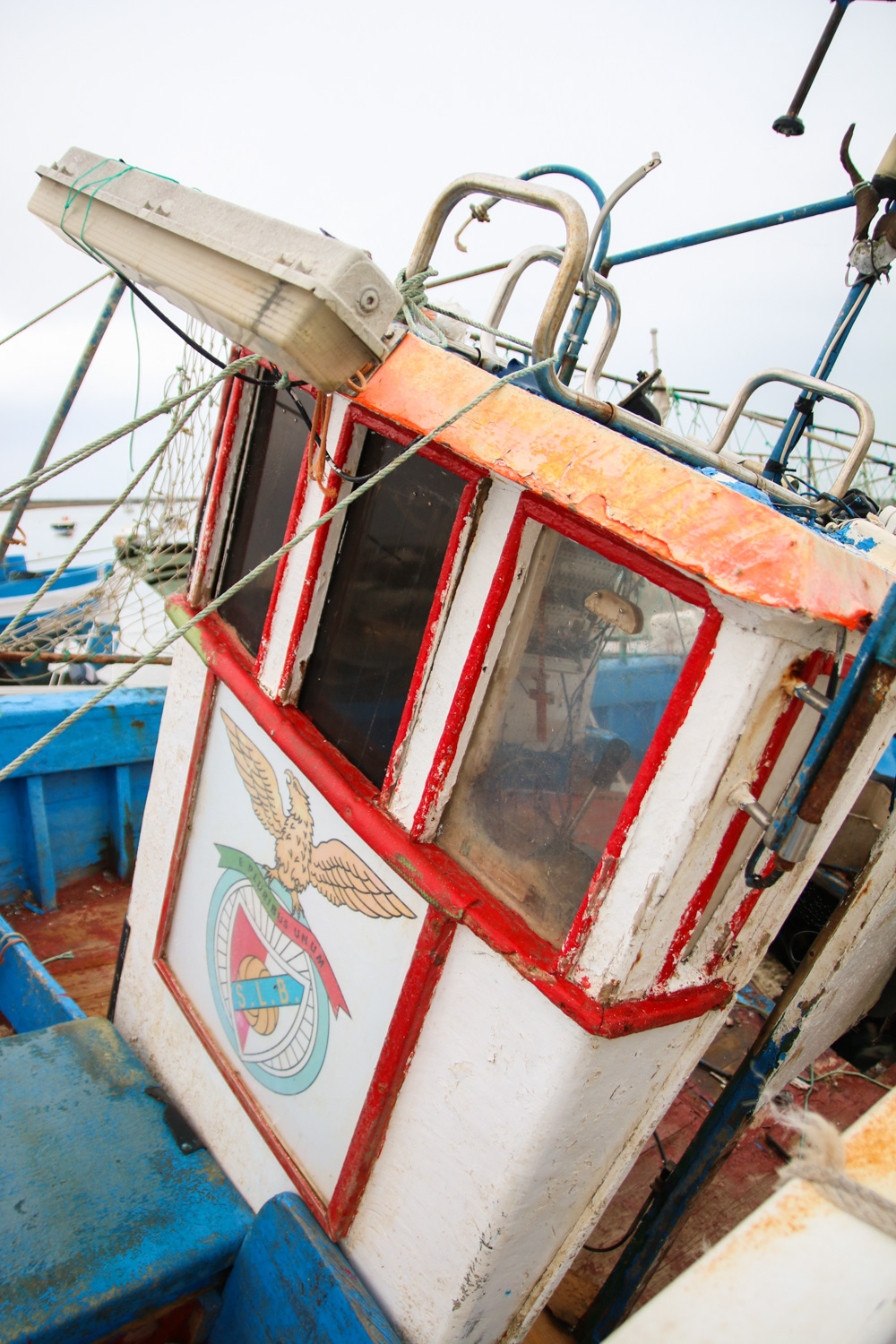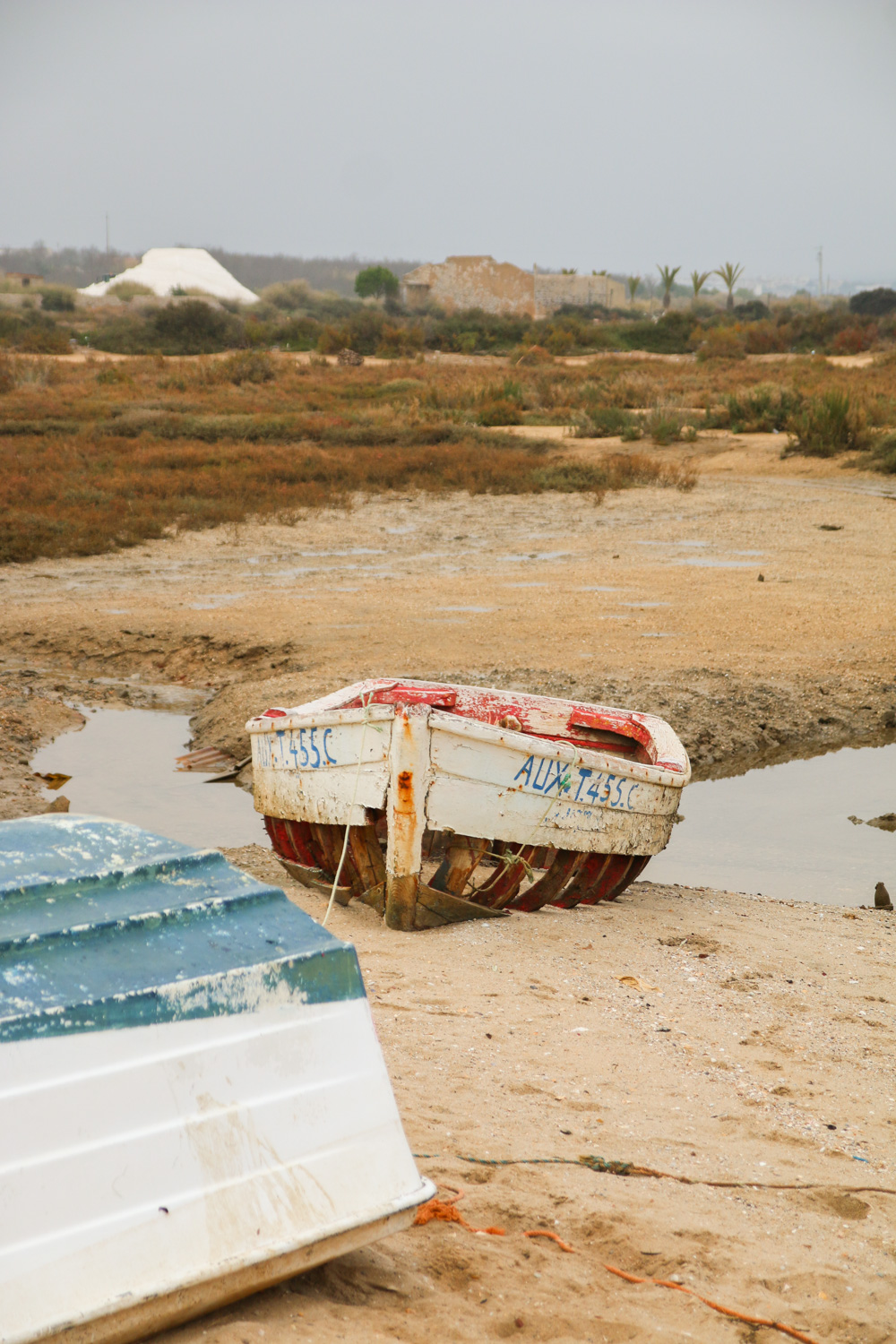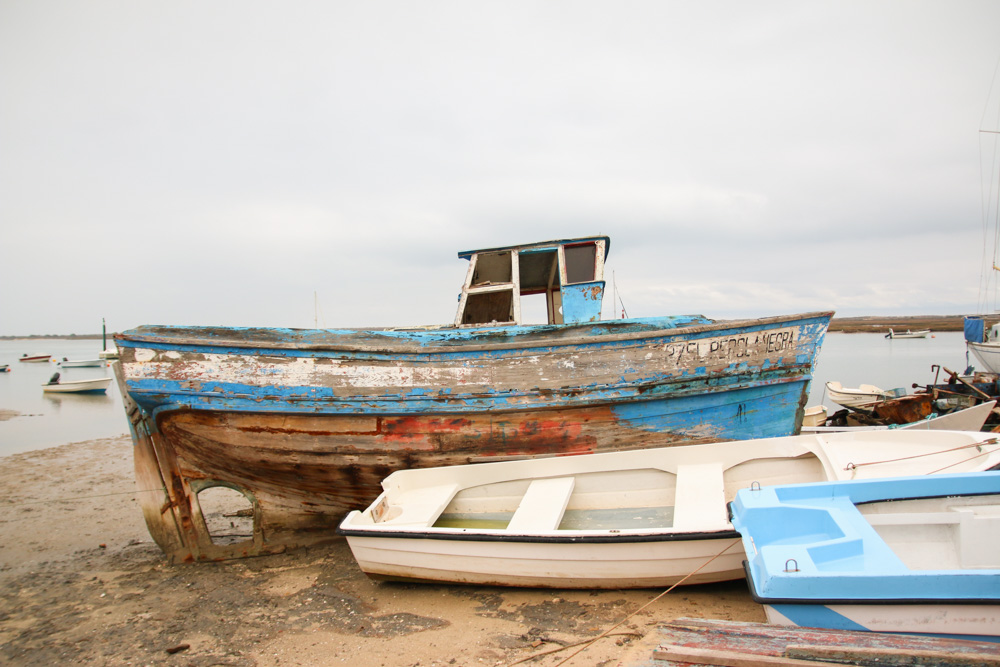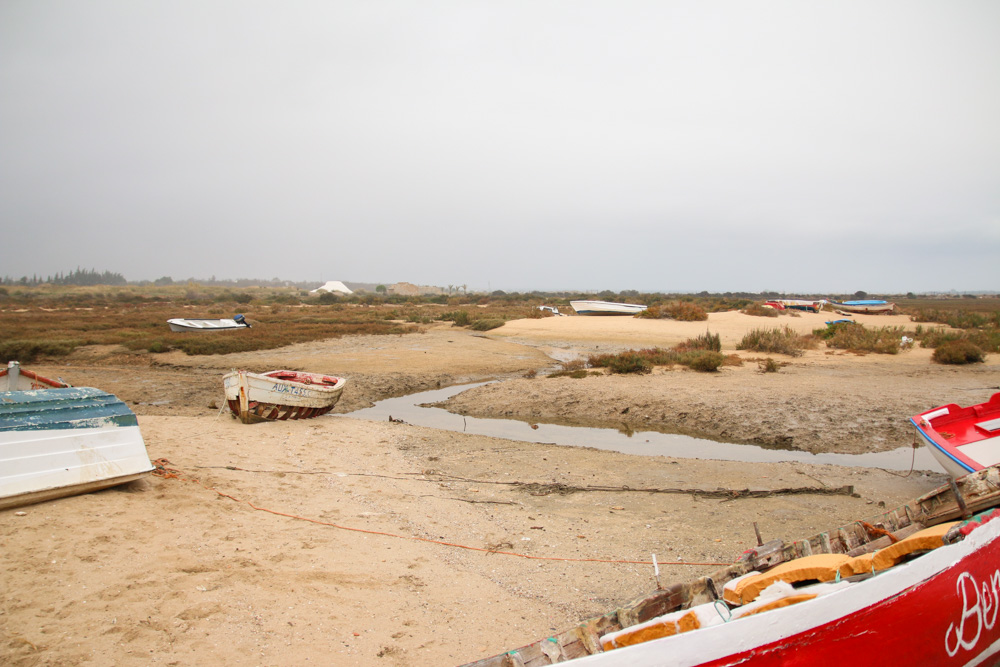 Sadly, the rain didn't show any signs of stopping and it started pouring by the time we'd gone for a little exploration of the seaside town, but what we did see gave me total Blakeney Quay vibes from our trip to Norfolk a couple years ago, with the washed up, ragged boats! After that it was almost time to check in to our accommodation so we headed there and that was us for the day.
I definitely recommend a stop at Tavira for the day if you visit the Algarve. Tavira doesn't actually have a beach, so there's a ferry that you can take from the main town for a couple euros each to the nearby island, or there's a footbridge in nearby Pedras de El-Rei that you can walk over to the island.
There's also a huge island called Ria Formosa that looks stunning (you can see it as you land in Faro), and you can get boat trips there from Faro for the day. There's stunning beaches, cute island villages and a lighthouse. I wish we had time for this, but we can do it next time for sure!
Follow