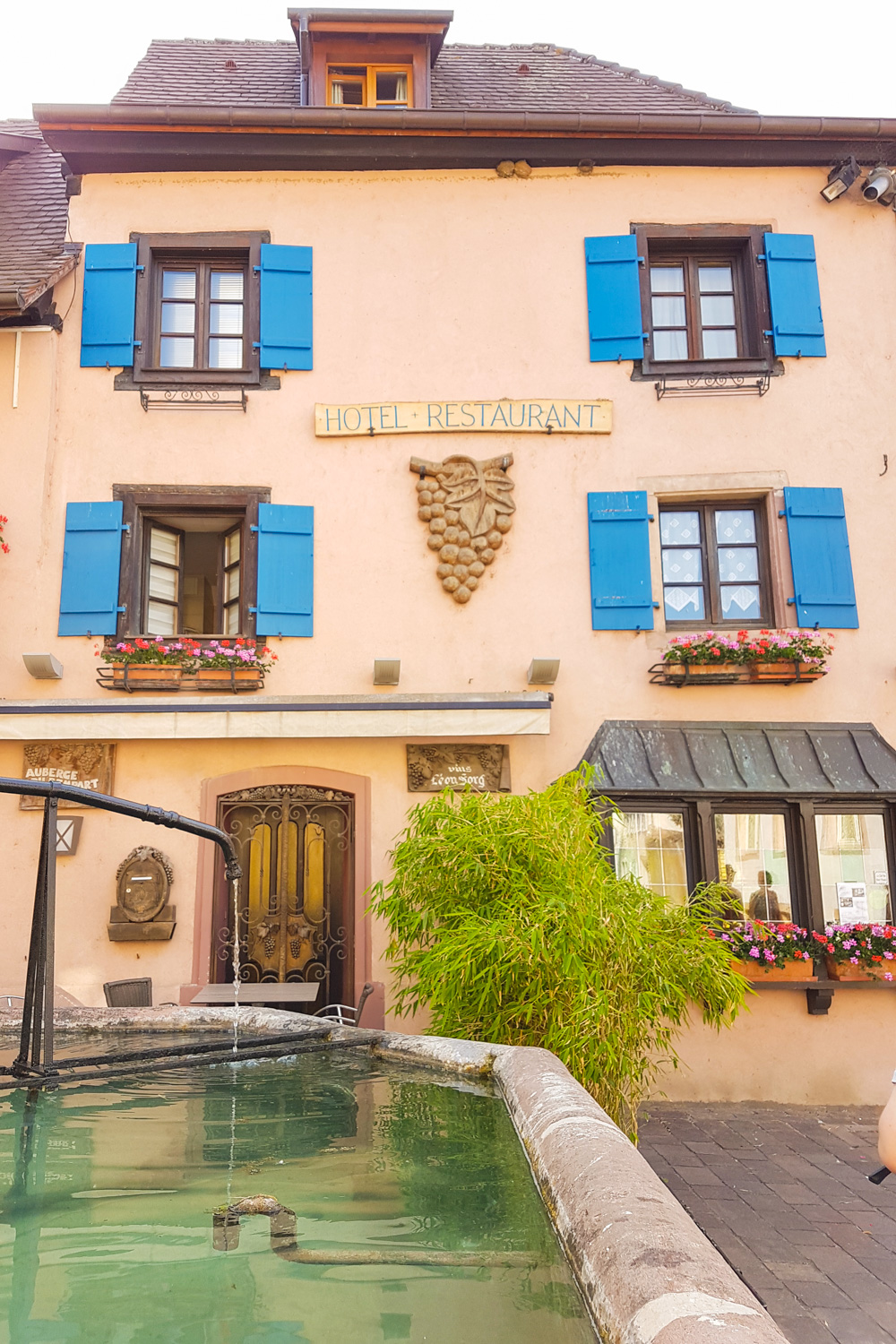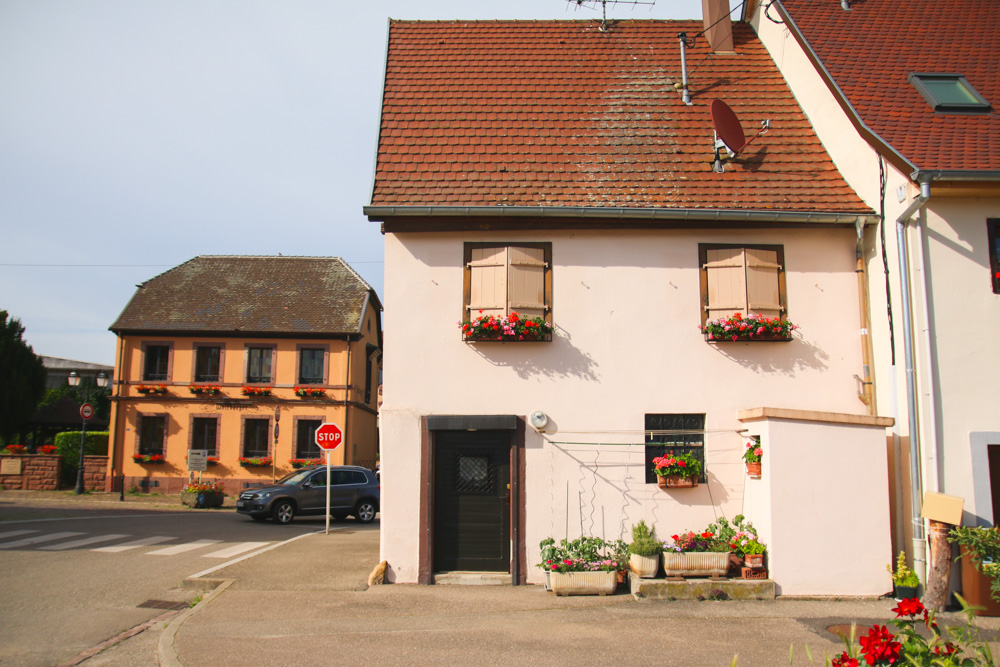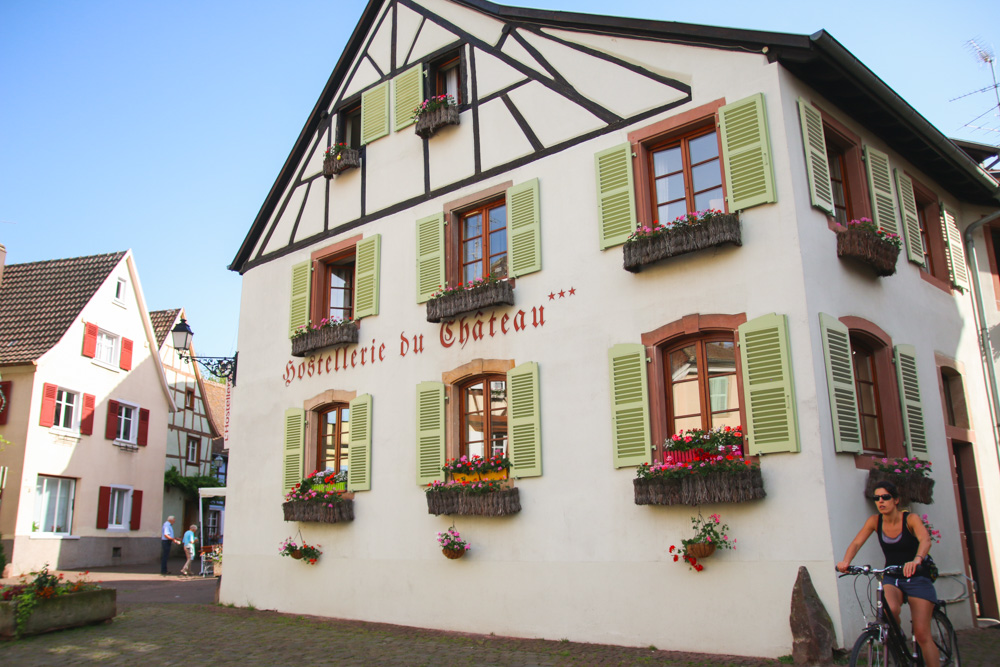 Beauty and the Beast
When I was a kid, I had three films on repeat; Cinderella, Aladdin and Beauty and the Beast, with Beauty and the Beast being my absolute favourite, so much so that my dad actually hand painted the portrait of them on one of my bedroom walls (it was a sad sad day when my brother moved into my room and painted over it).
Well, when we mentioned to my parents that we'd be visiting Colmar, which they'd visited a couple months before us, my mum exclaimed that we needed to head to the nearby town of Eguisheim too. I agreed half heartedly, though I wasn't really too fussed about it. I wanted to see Colmar! The day that we were driving to Colmar, my mum kept messaging me to tell us to head to Eguisheim. And again once we arrived in Colmar. She wouldn't let up!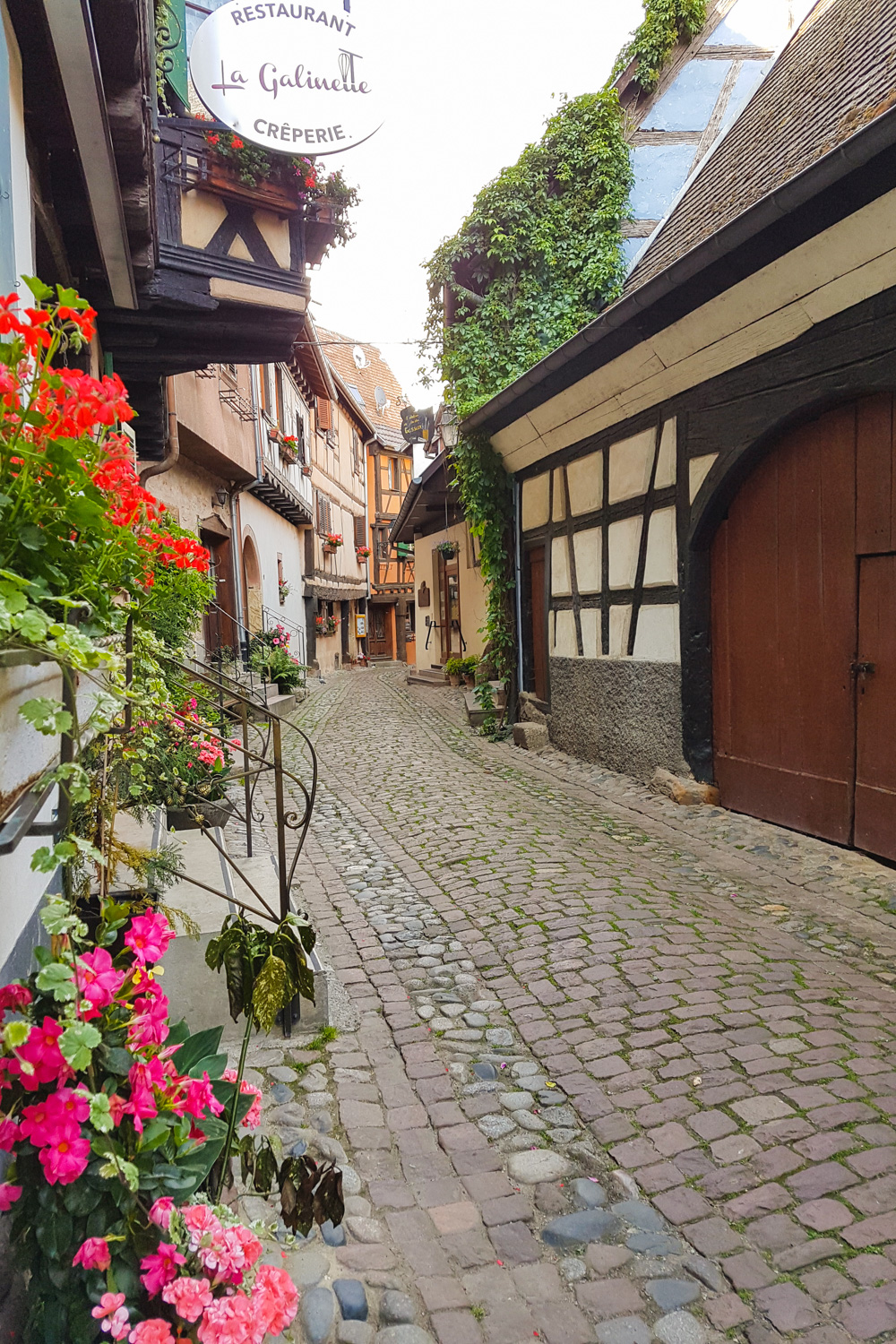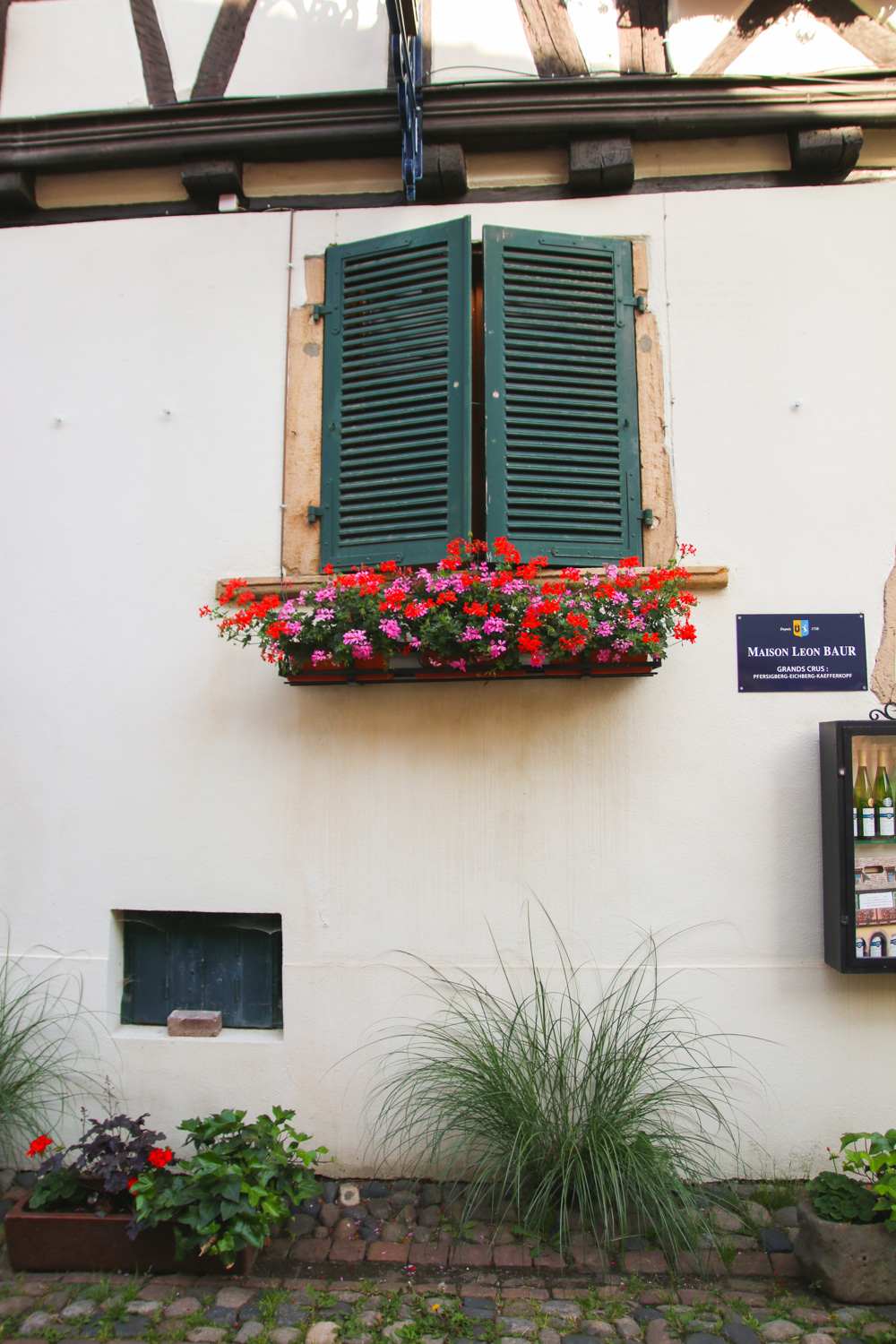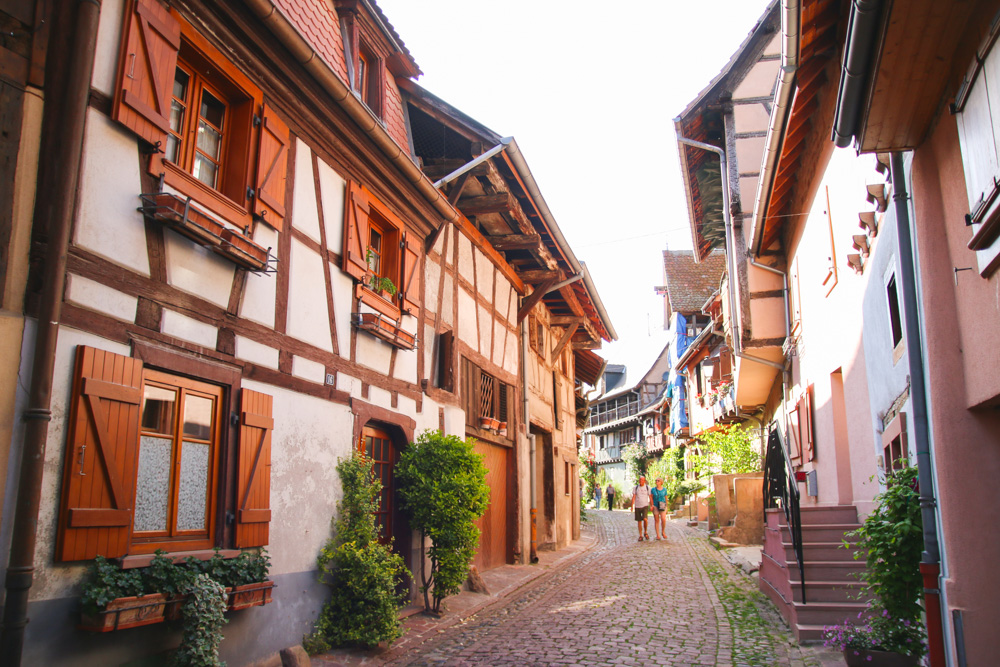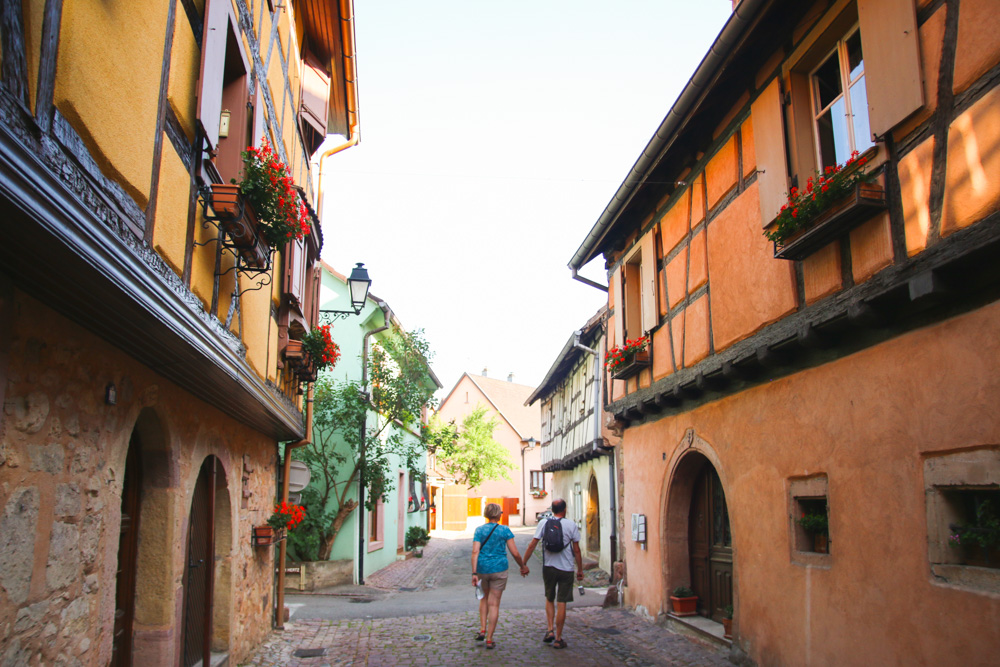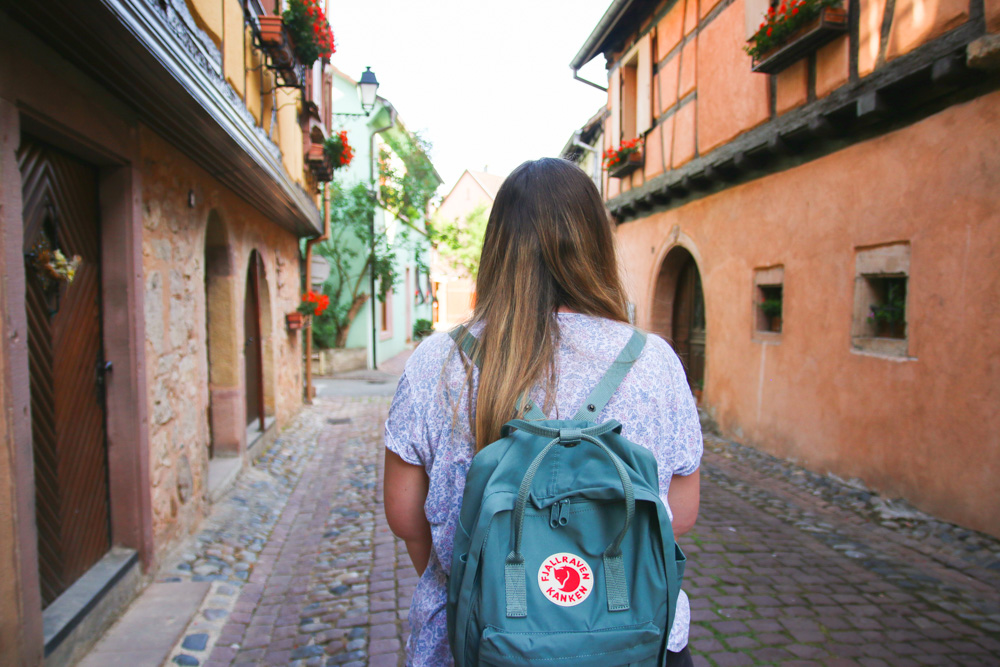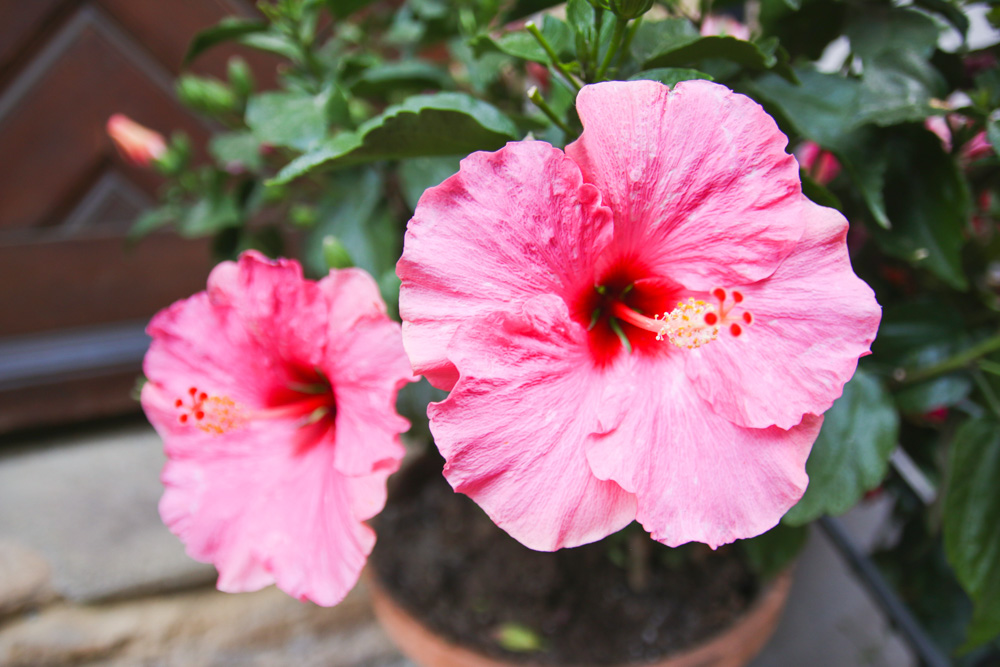 Eguisheim
So, after spending a couple hours wandering around Colmar, we decided to quickly pop into Eguisheim since it was only a 10 minute drive away before heading to our campsite for the evening. Well, my mum was right. And to add to it, I think I actually preferred Eguisheim to Colmar. Yeah, Colmar had the river and the boats and everything else to go with it, but Eguishem felt like a small town that not many people had heard of, with small (but colourful) alleyways to explore and get lost in.
Though, it's actually pretty hard to get lost in Eguisheim. The entire centre of the village is built in three circles with one main road running through the middle connecting them all. We spent a while wandering each of the circle pathways, admiring all the cute houses with their flower boxes, shops filled with locally made wine and fresh salami and the main squares filled with old fountains.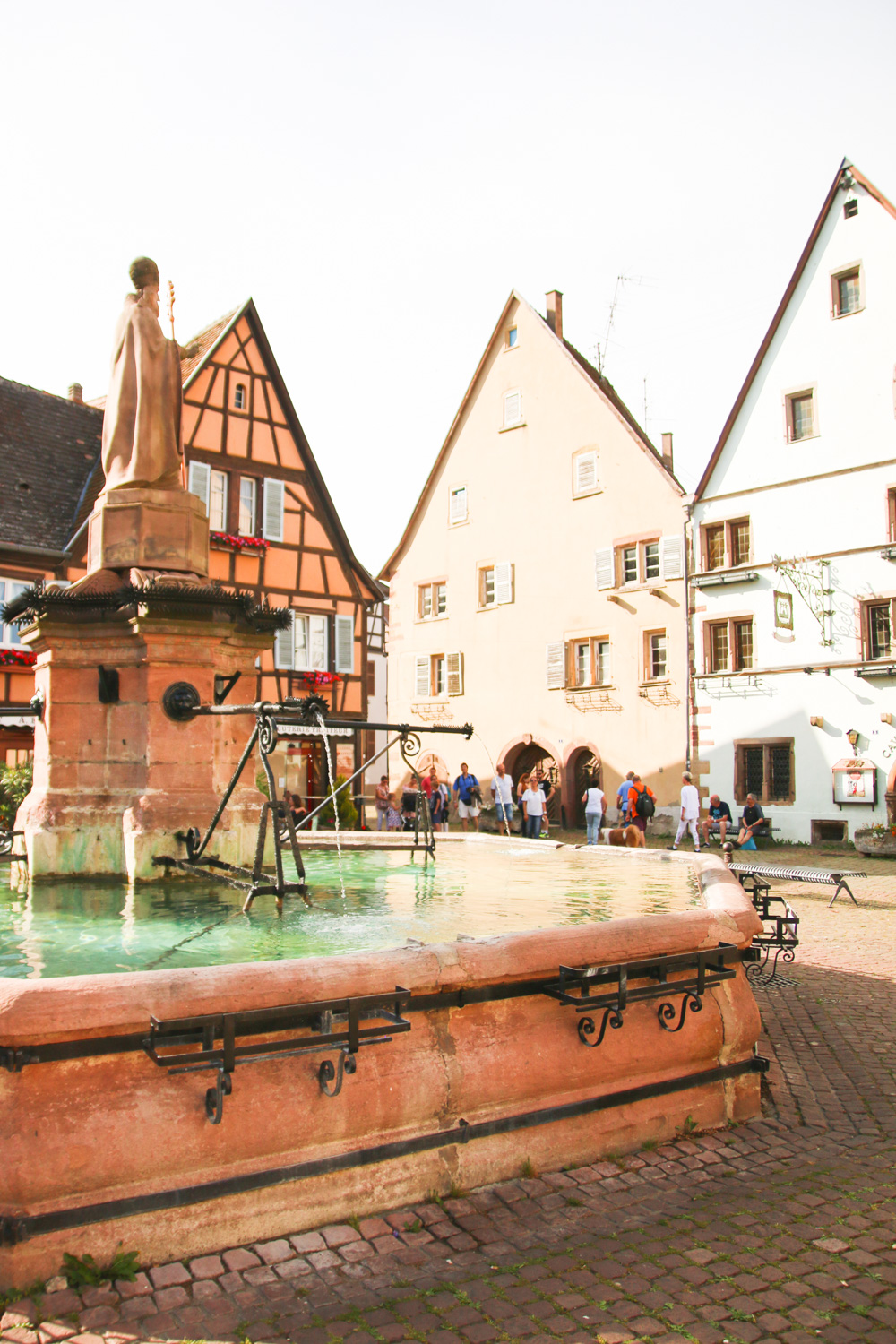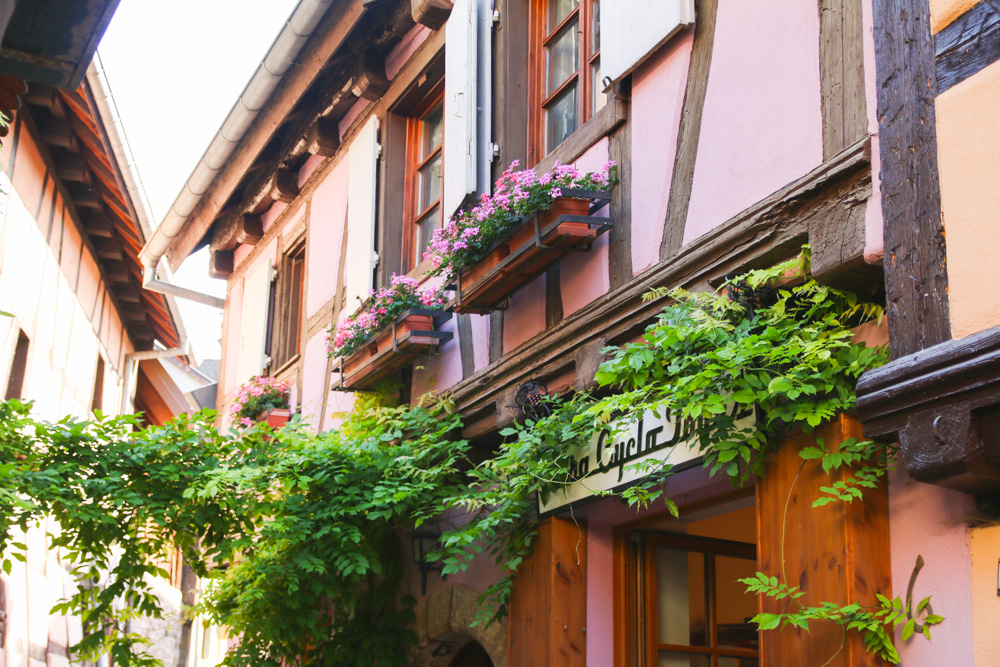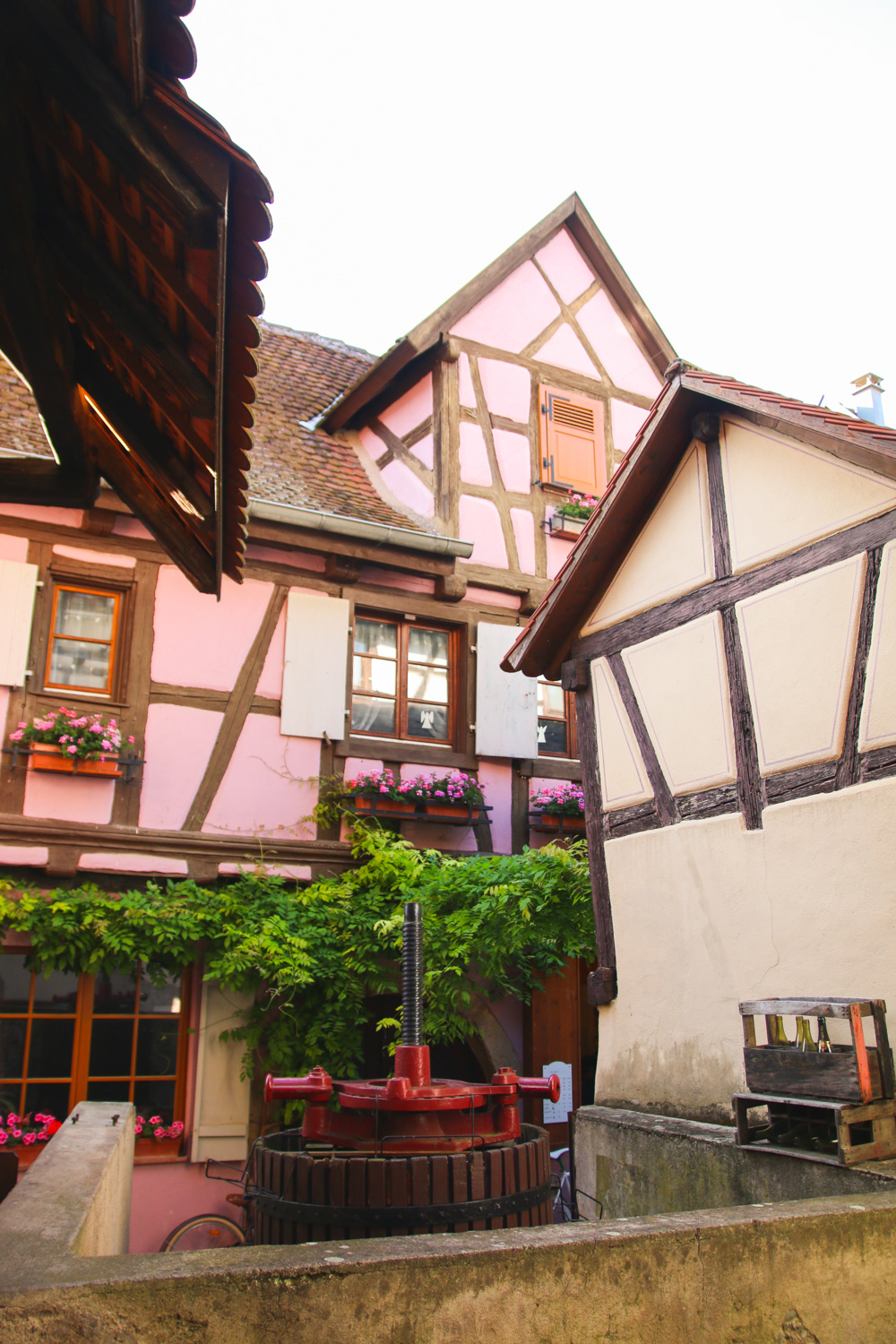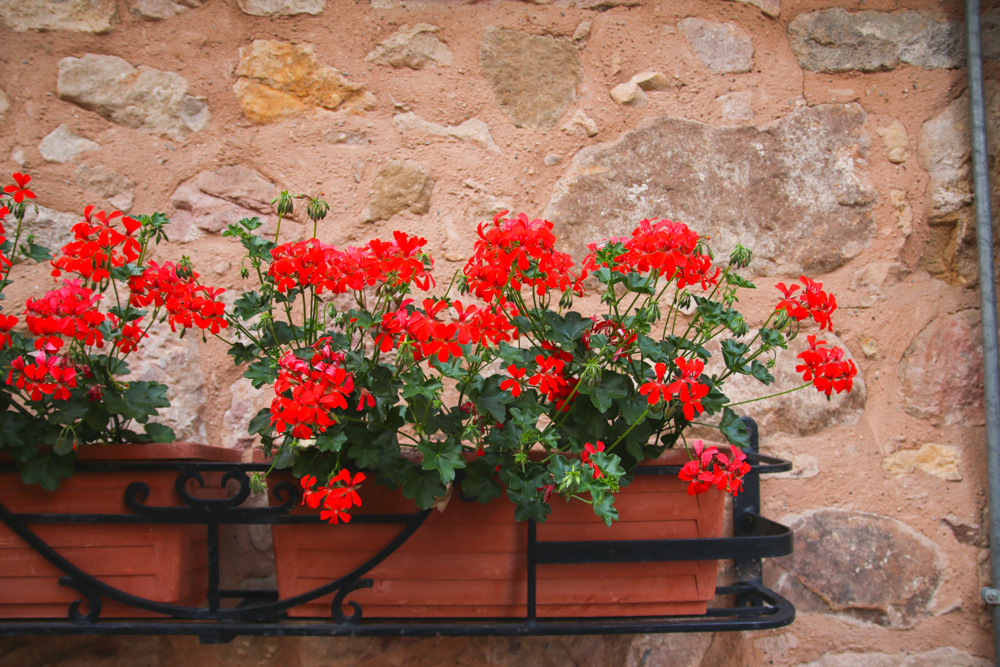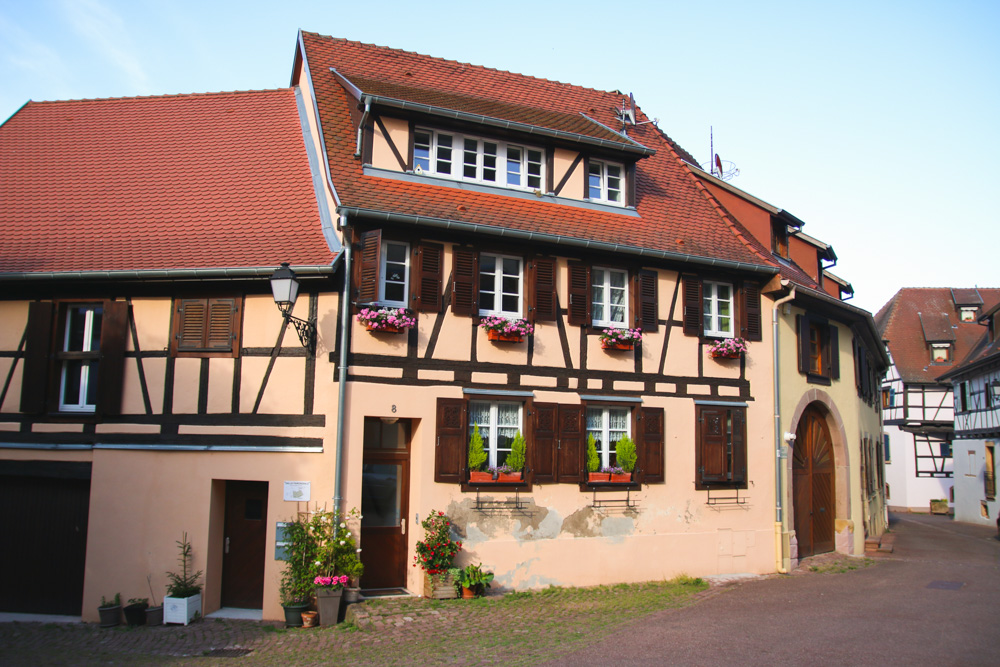 But anyway, as we arrived and started exploring the small village, I instantly knew what my mum meant when she said it's like a real life Beauty and the Beast town. As we arrived in the main square with the fountain, flowerboxes and cobblestone streets, I could just imagine Belle strolling through the village with a book in hand, ready to burst out in song. That didn't happen, obviously, though how amazing would that have been to hear haha?! If you think Colmar is a fairytale town, get ready to explore Eguisheim!
It only has around 2000 residents, so it's actually really small – we walked around the entire village in about an hour or so. There's a main car park right outside the old village, which is mostly pedestrianised except the main road through. Parking costs €3 for a day parking, which wasn't too bad, though a little annoying if you only want to stay for an hour or so.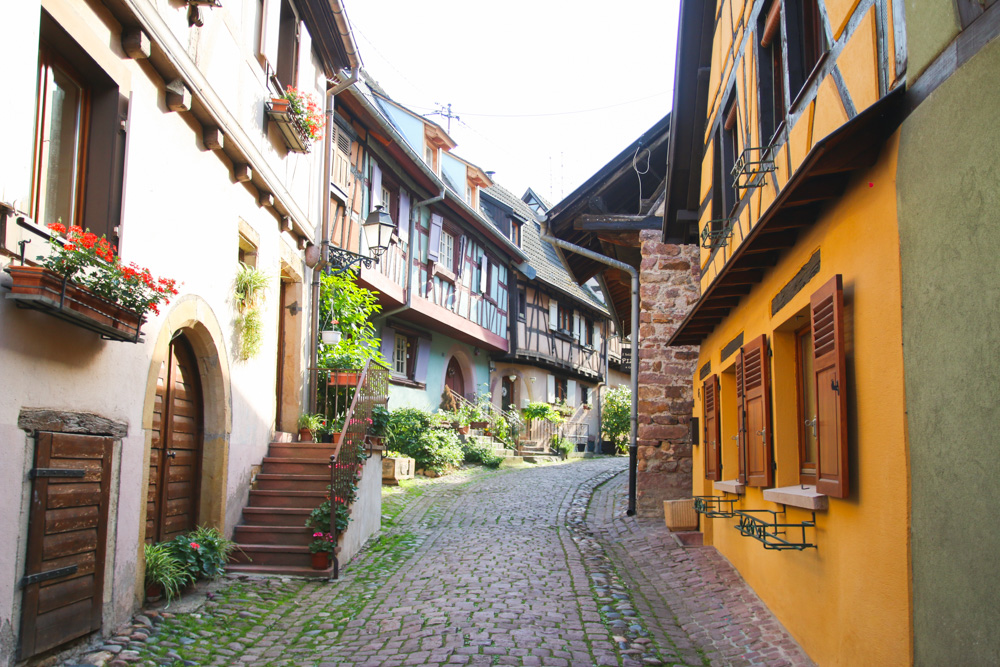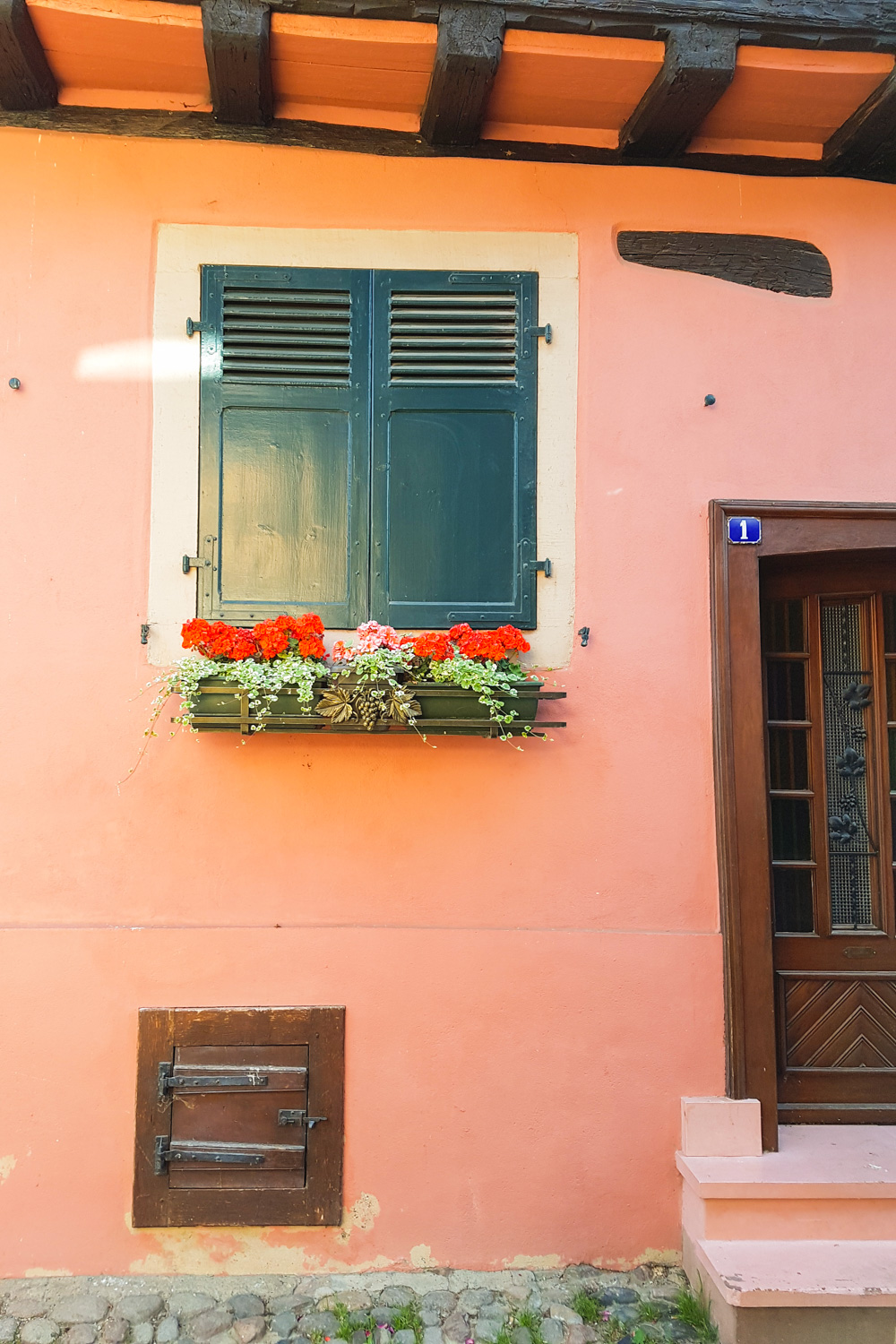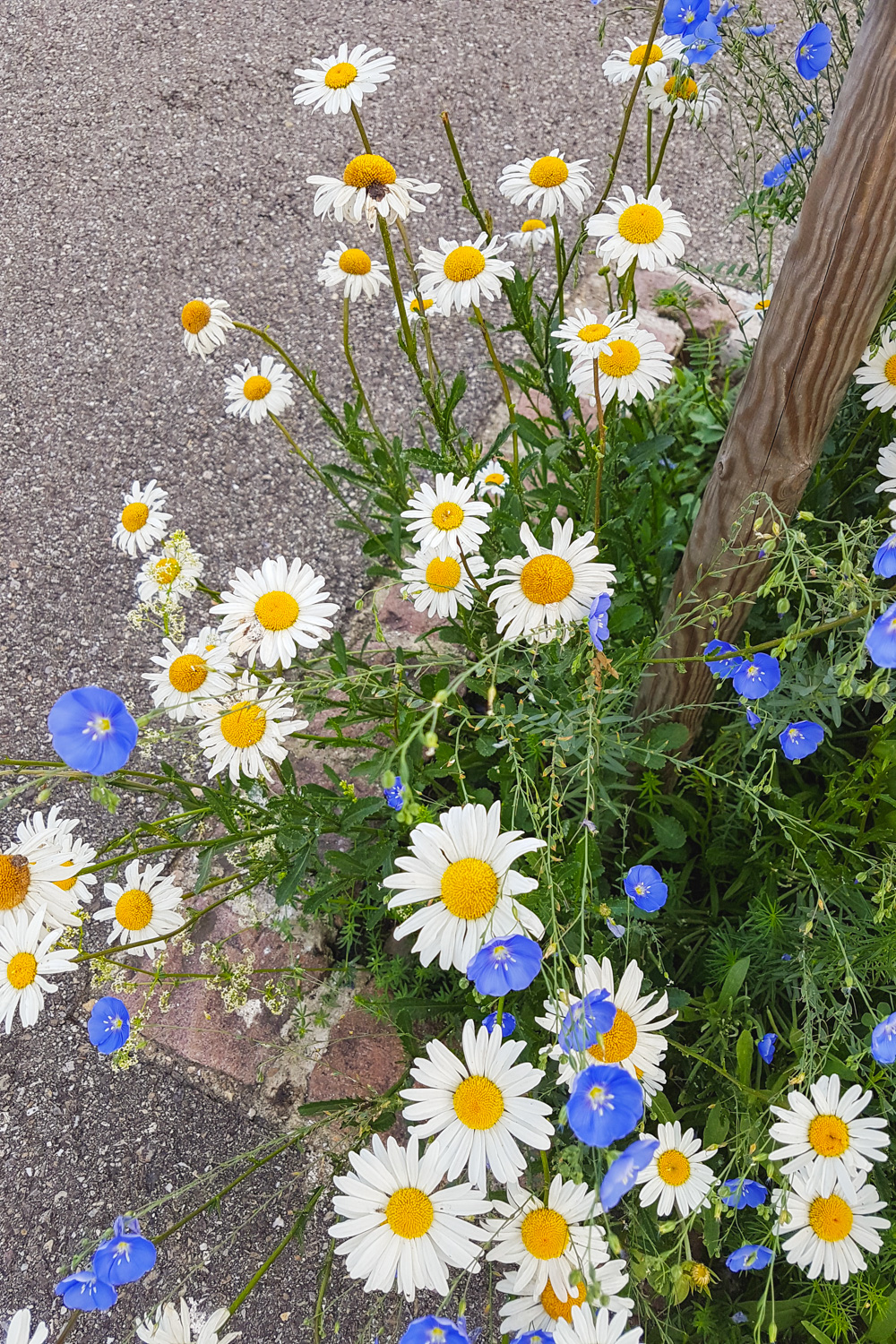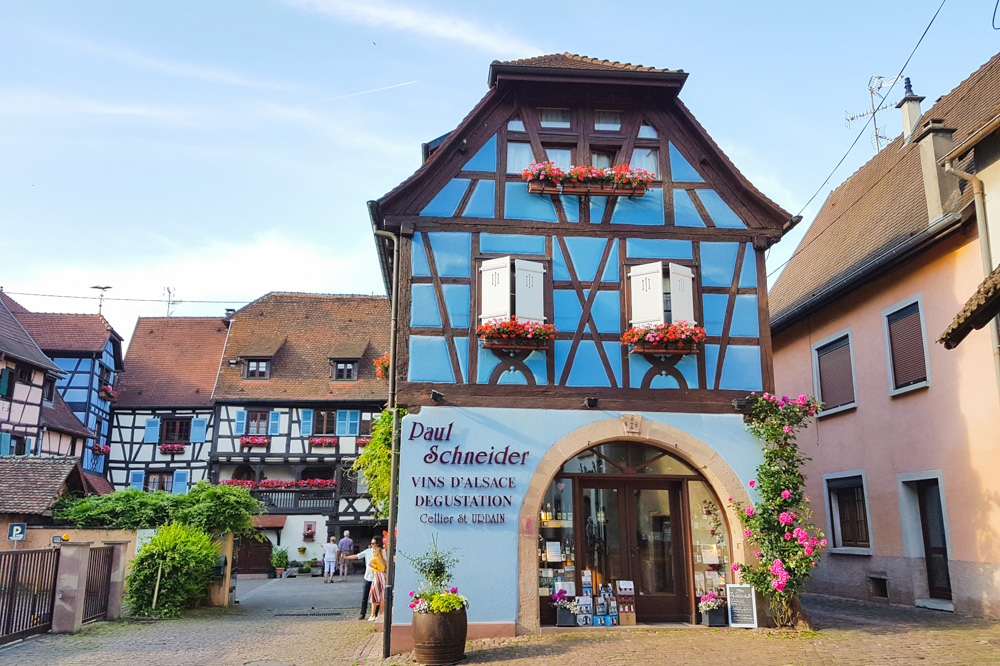 There's actually a lot to do in the Alsace region, like hiring a bike and exploring the vinyards, or, there's some castles nearby which you can also visit, like Eguisheim Castle, and a whole load of other cute fairytale like towns and villages, so there's plenty to see in the area if you're heading there fore more than a day.
So, if you're planning on heading to Colmar, I highly recommend a quick stop at Eguisheim while you're there to imagine you're in a real life Beauty and the Beast film set. Thanks, Mum, for demanding we visit 😀