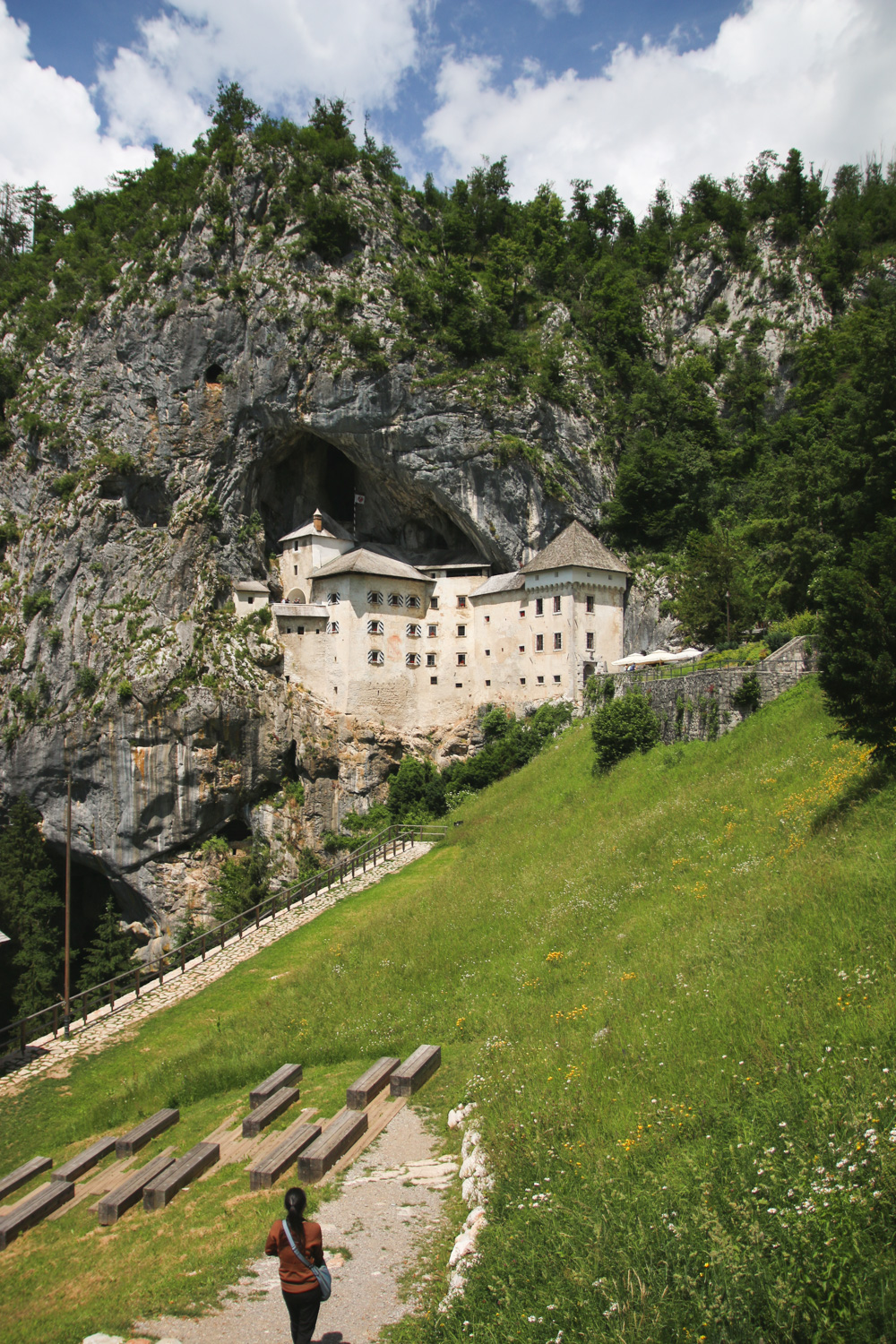 Slovenia
For the past 2 or 3 years, Slovenia has been right at the top of my bucket list in Europe, but we just never made it. The whole point of this two week roadtrip was to make it down to Slovenia (obviously enjoying all of the other places that we stopped at along the way too). But that was my goal for the trip.
Our first day in Slovenia didn't actually go very well at all. When Google maps tells you it's going to take 4hrs to drive from the Dolomites to Piran in Slovenia, don't listen to it. The roads in the Dolomites are horrendous, with crazy inclines and declines (most of which we had to go down in 1st gear to save our brakes overheating), and it actually took us 8hrs.
We actually planned to drive to Rovinj in Croatia, but as it was starting to take so long, we decided to see the port town of Koper, Slovenia instead. As we arrived and tried to park near the old town, they were shutting off pretty much every road. So we ditched that idea and headed to Piran instead. Well, Slovenia is no good for parking in a motorhome/campervan at all, as every car park was height barriered or permit holders only.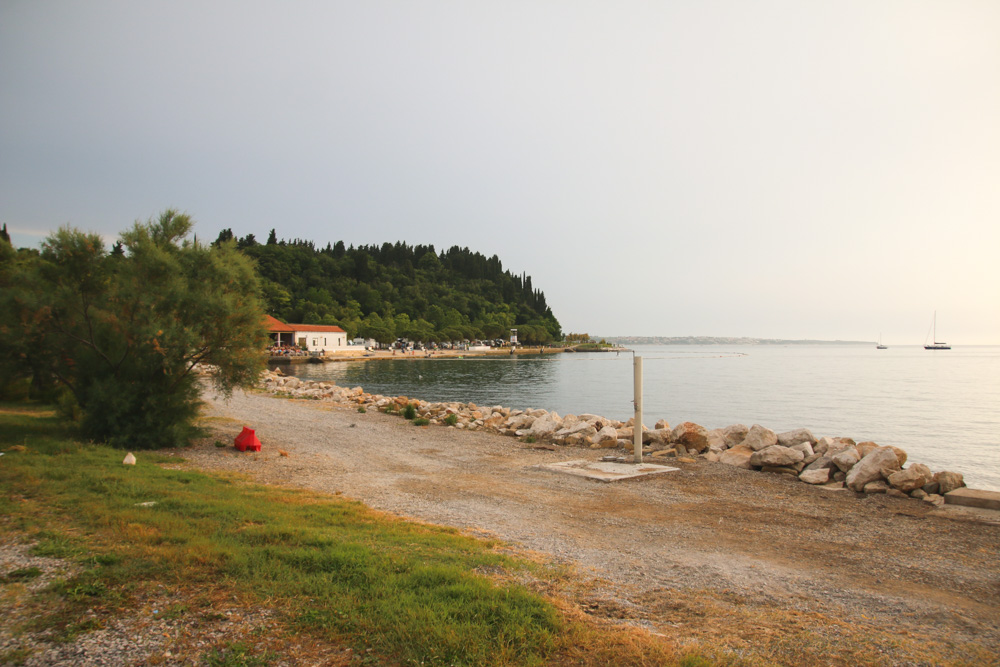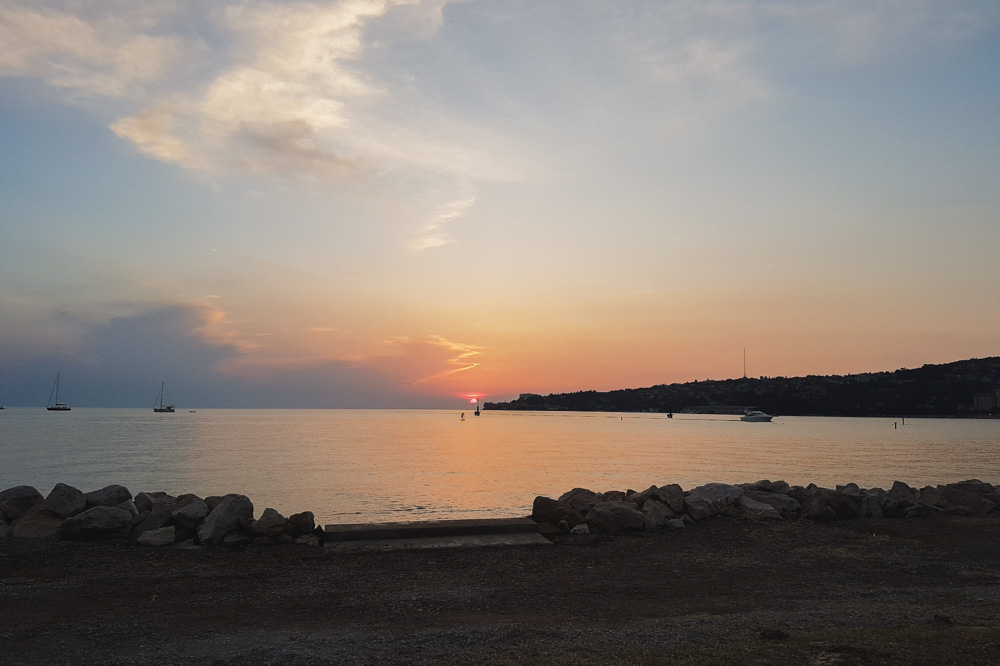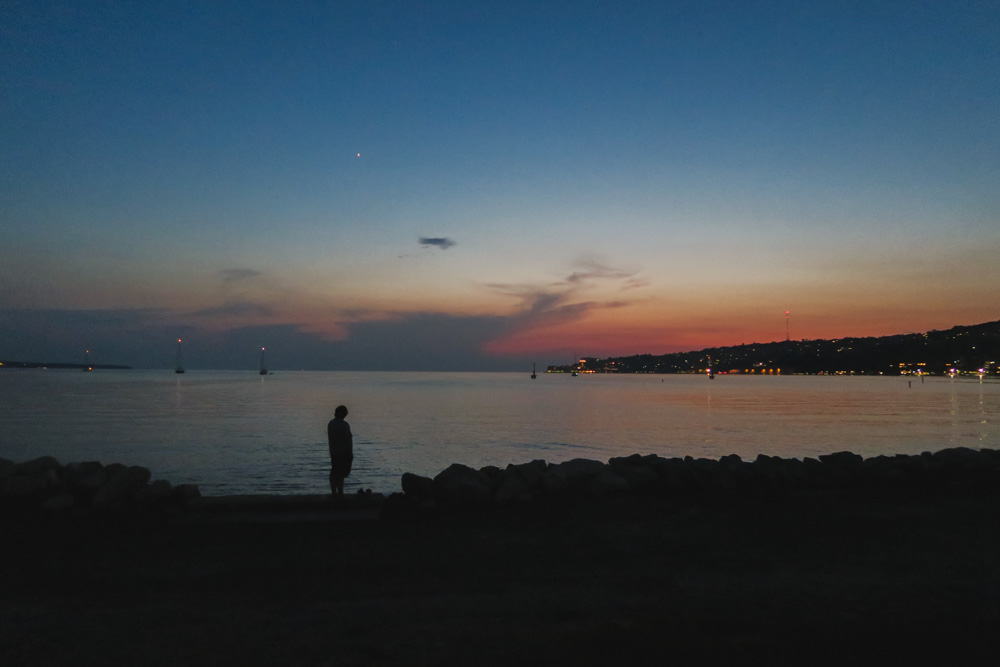 By this point, Shane and I were in the worst moods, way way too hot, hungry, thirsty and I had the beginnings of heat stroke. So we found a campsite at the marina and parked up for the afternoon with views over the sea. Top top, don't head to the beach in Sloveina on a Saturday. It was insanely busy! I slept off my sickness for a few hours, then we cooked dinner and watched the sun set. Then the music started. And it didn't stop till 3am, getting louder and louder as the night went on.
Travel isn't all just pretty pictures haha! It was honestly the worst day (and night) of the entire trip.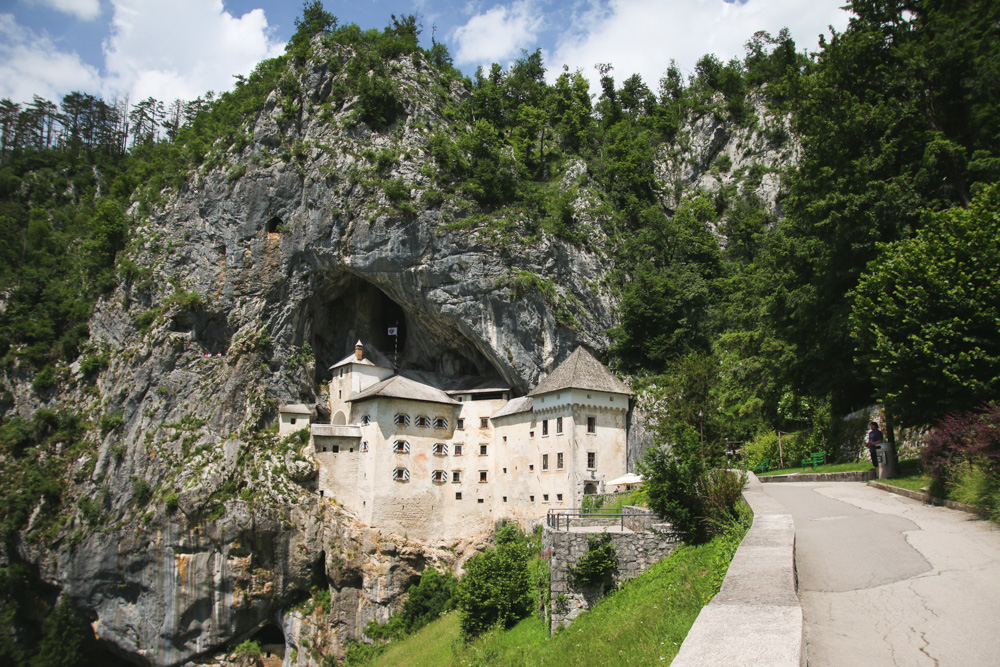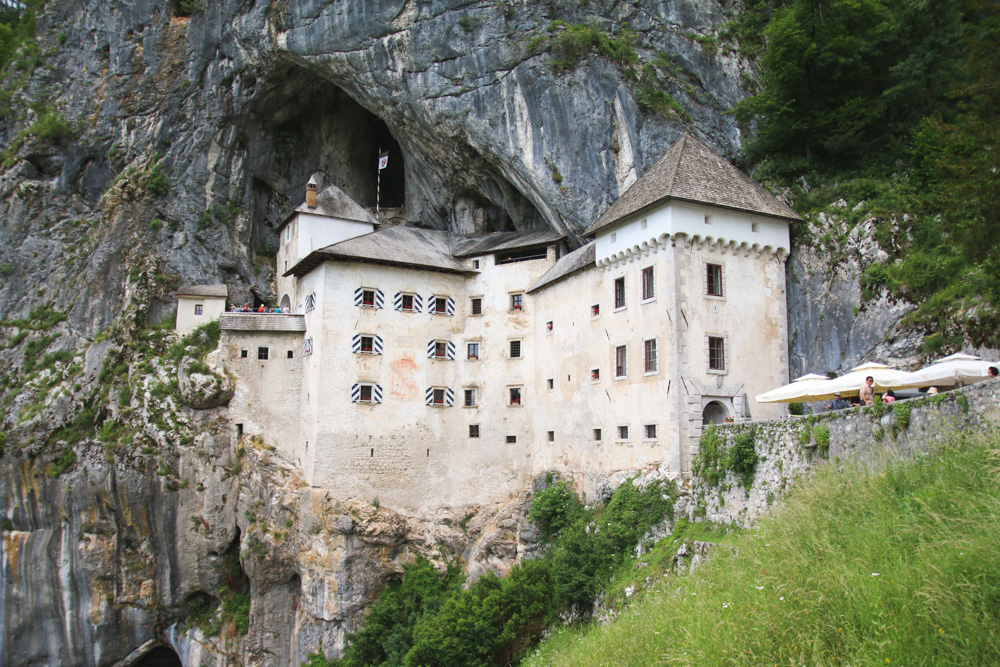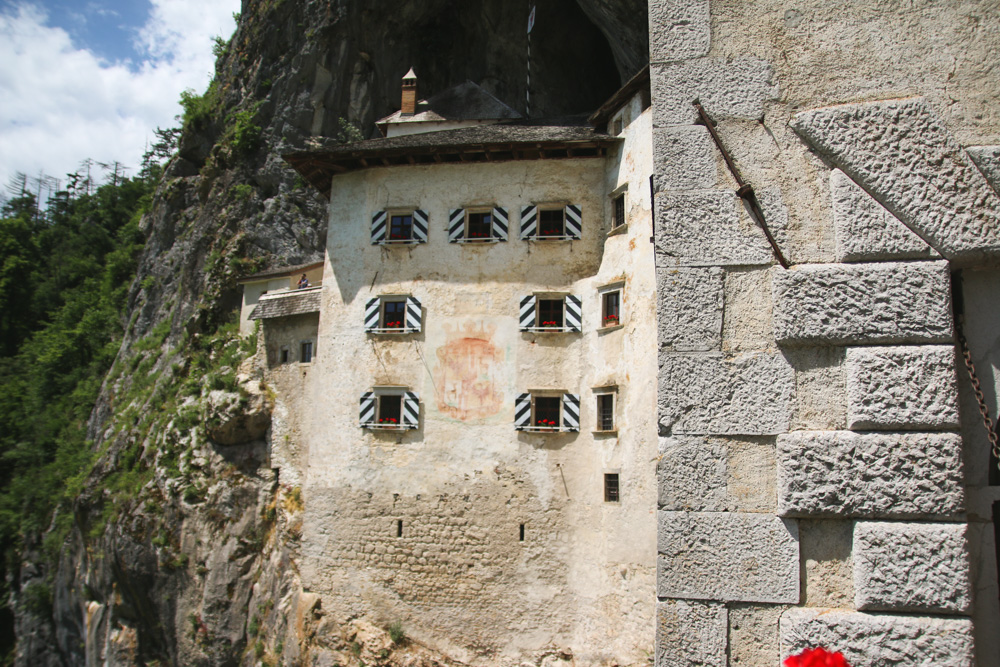 Predjama Castle
The next day turned out a lot better, and re-ignited my excitement for Slovena. We headed straight to Predjama Castle (or as Shane thought I kept saying, Pajama Castle). It's built into the mouth of a huge cave (it's name means 'in front of the cave') halfway up the 127 metre cliff. It's thought that the castle was built orignially around the 12th Century, though some elements date it further back in history. It was extended in 1583 to give it it's current appearence.
It was never a home of luxury though, and the castle suffered with severe damp, mould and draughts, which you can see the mould seeping through the walls even today. It didn't seem like a very nice place to live at all, but it was a safe place back in the day with secret entrances/exits through the cave system underneath the castle, and was unseen from the clifftop.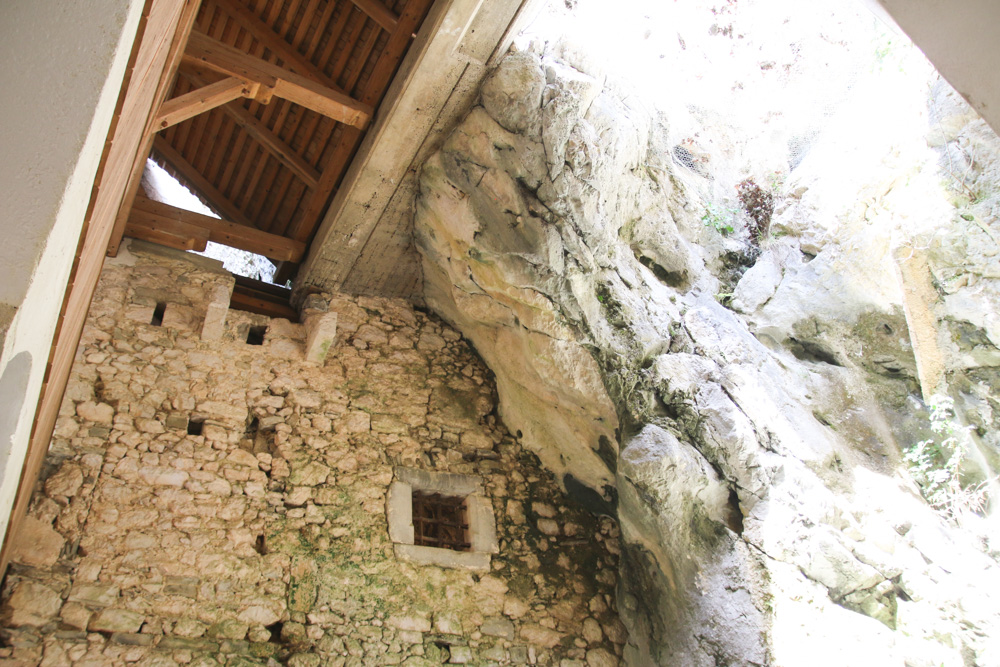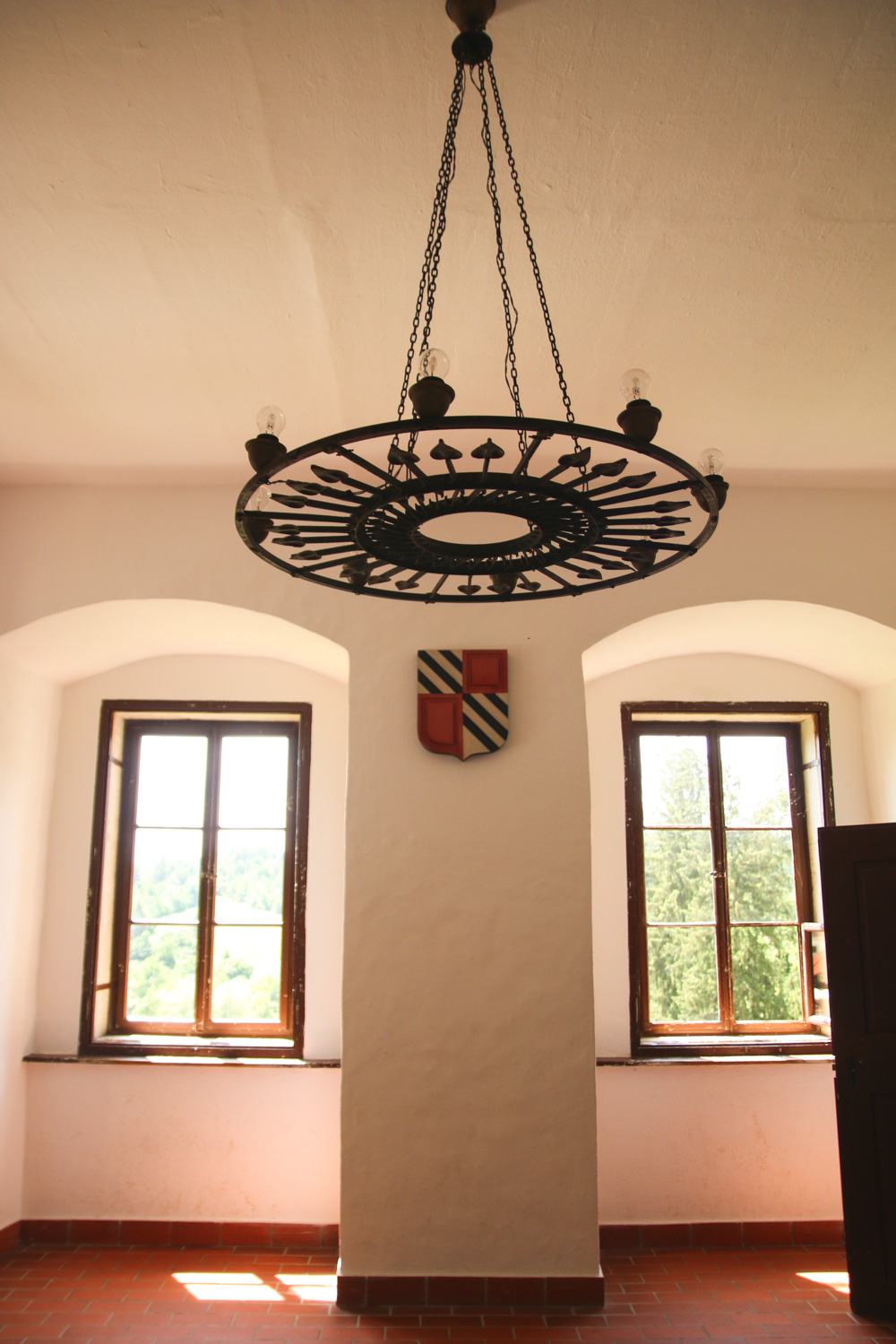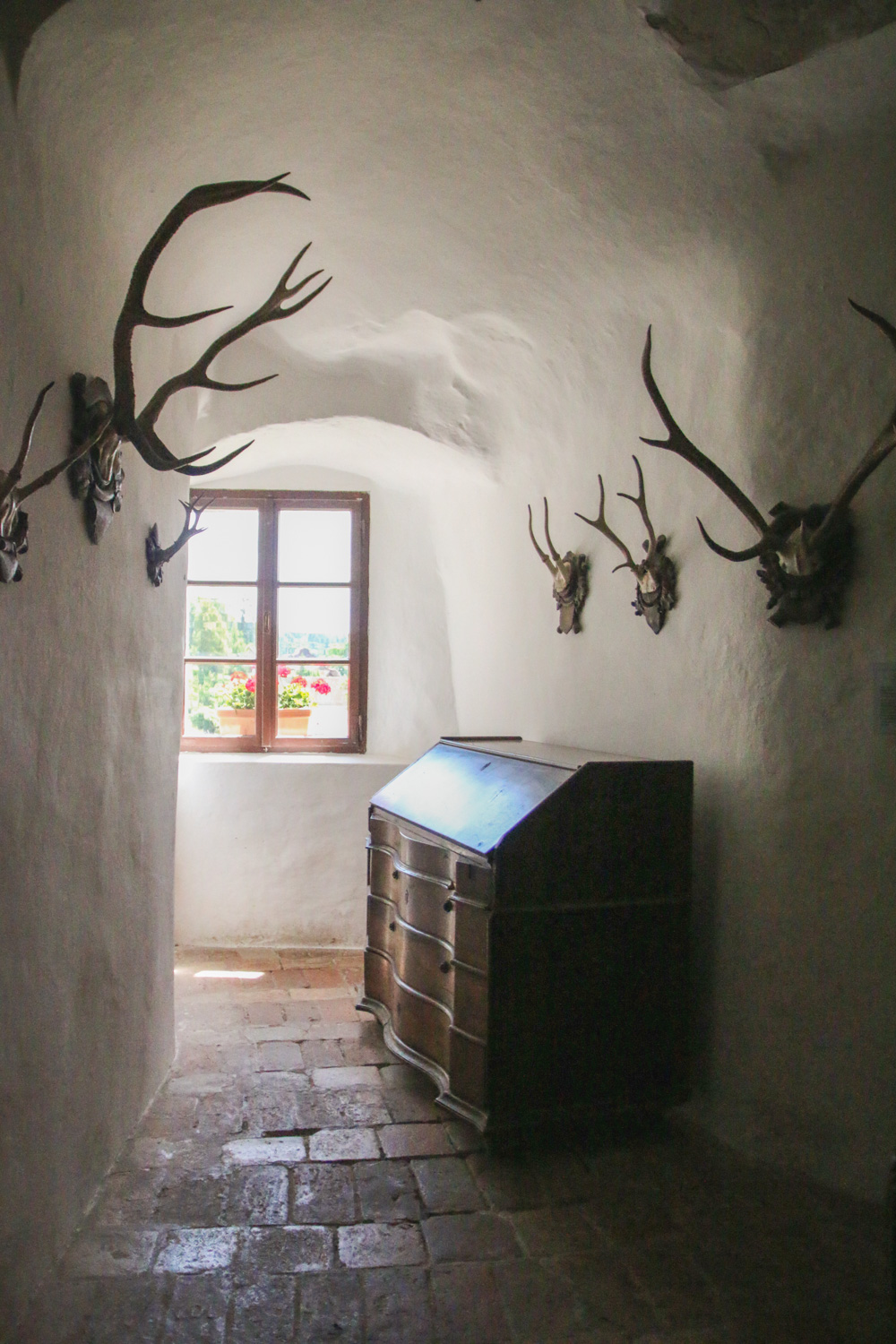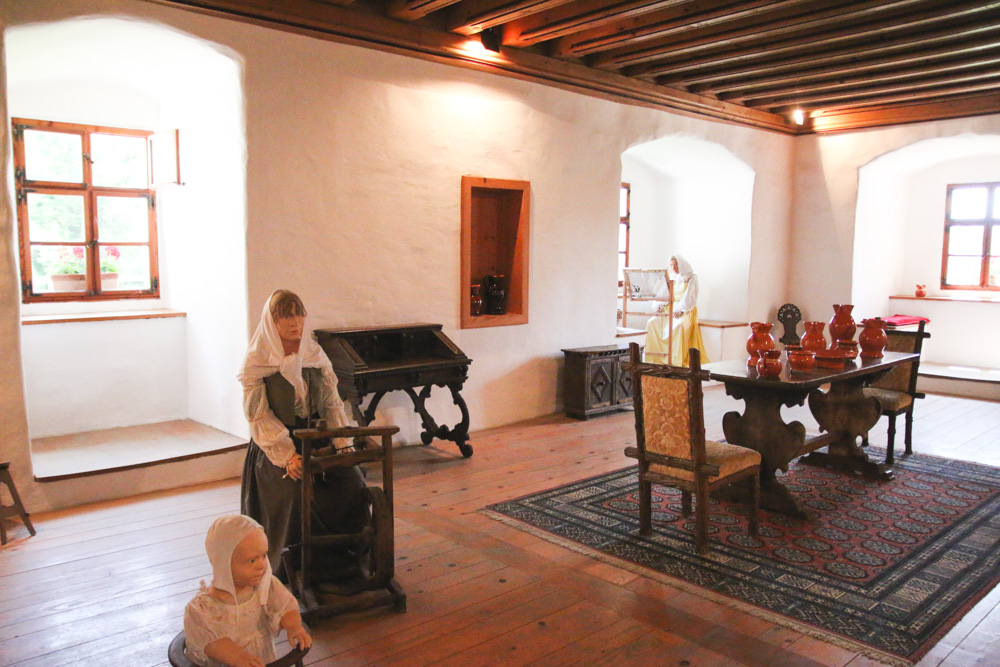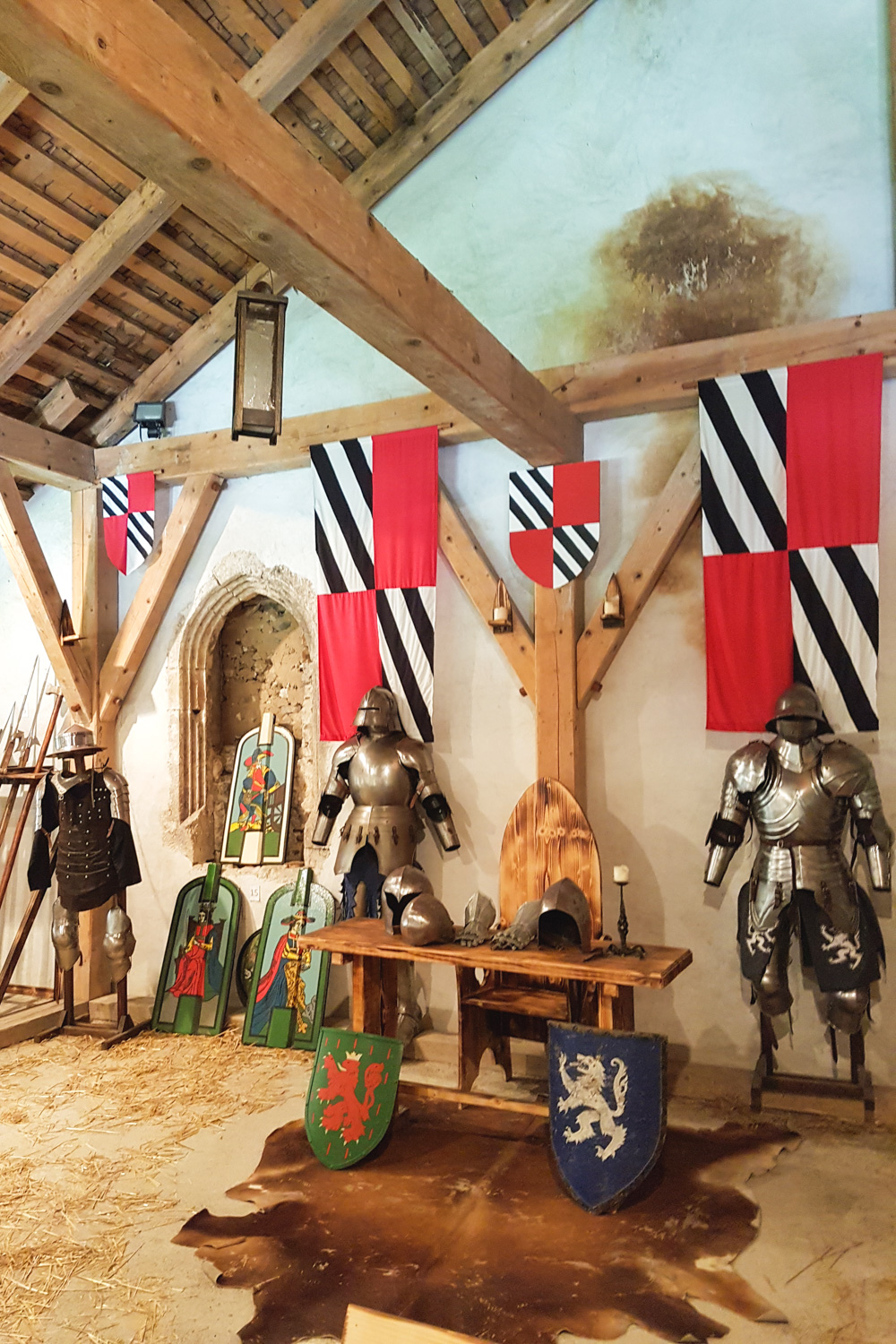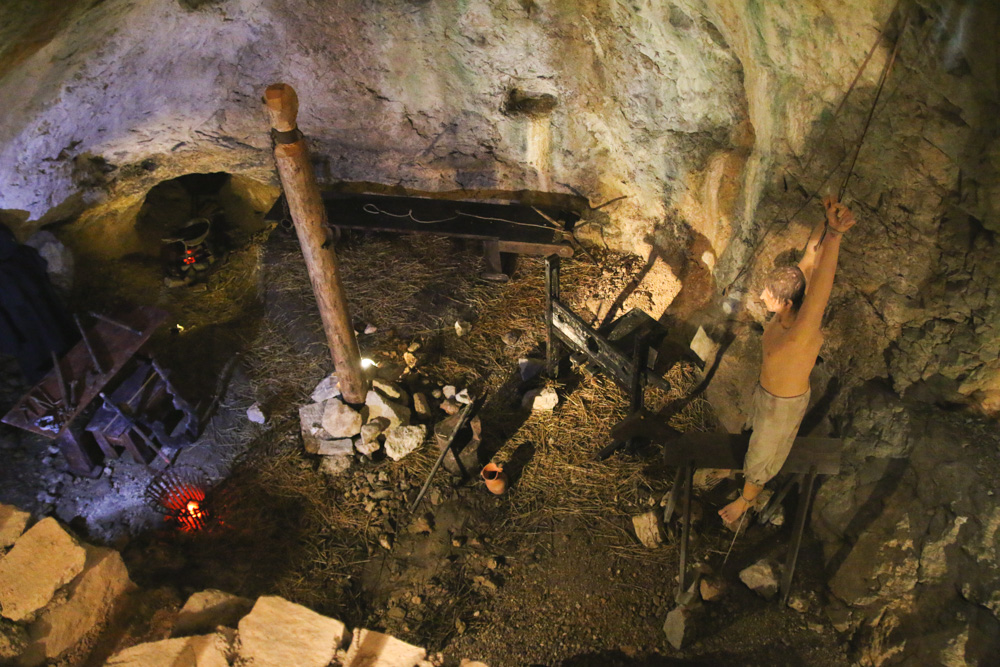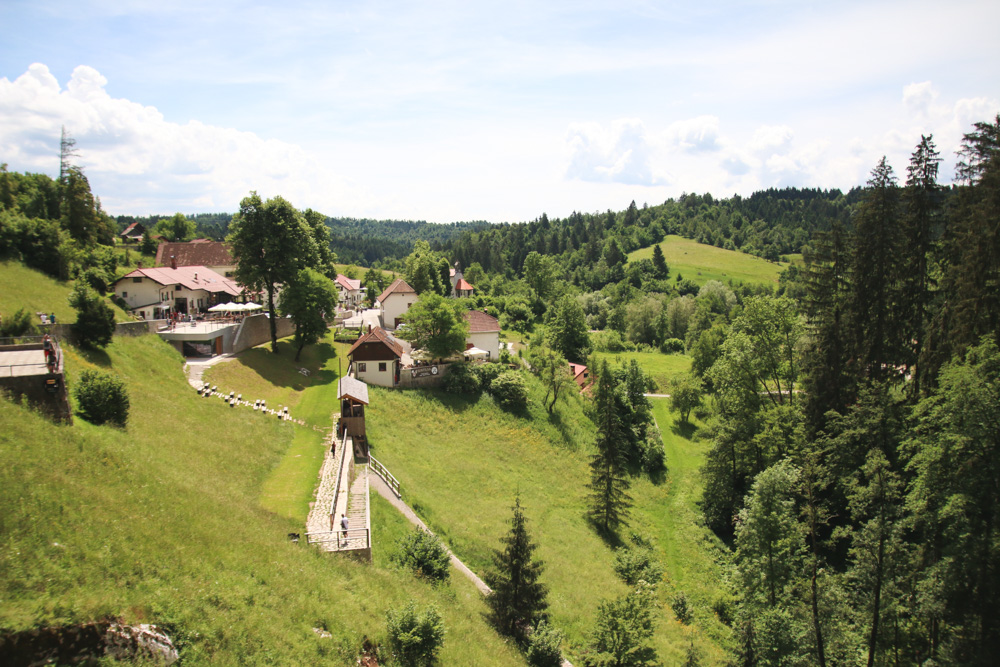 The castle was built for defence, and it's amazing walking around the castle hearing the history – I highly recommend you get the audioguide (it's free) as without that, we think it would have been a bit boring as there's not really too much to see inside the castle. It tells you about the secret holes in the towers for pouring hot oil down to people below, the torture chambers (complete with sound effects) and the secret cave within the castle.
You can get joint tickets for Predjama Castle and Postojna Cave, and there's also cave tours at the castle itself as it's part of a huge 11km network of caves, running all the way from Postojna. We bought tickets to the castle only and they were roughly €14pp, but you can get discounts for the more activities you can do.
We had the best couple of hours exploring the castle and learning about the history of it. I'd read a few reviews about it before we bought the tickets and wasn't expecting too much, but it was honestly so good! I definitely recommend it if you're in Slovenia! It's not too far from Ljubljana either.
Have you been before? Is it somewhere that you'd want to visit?