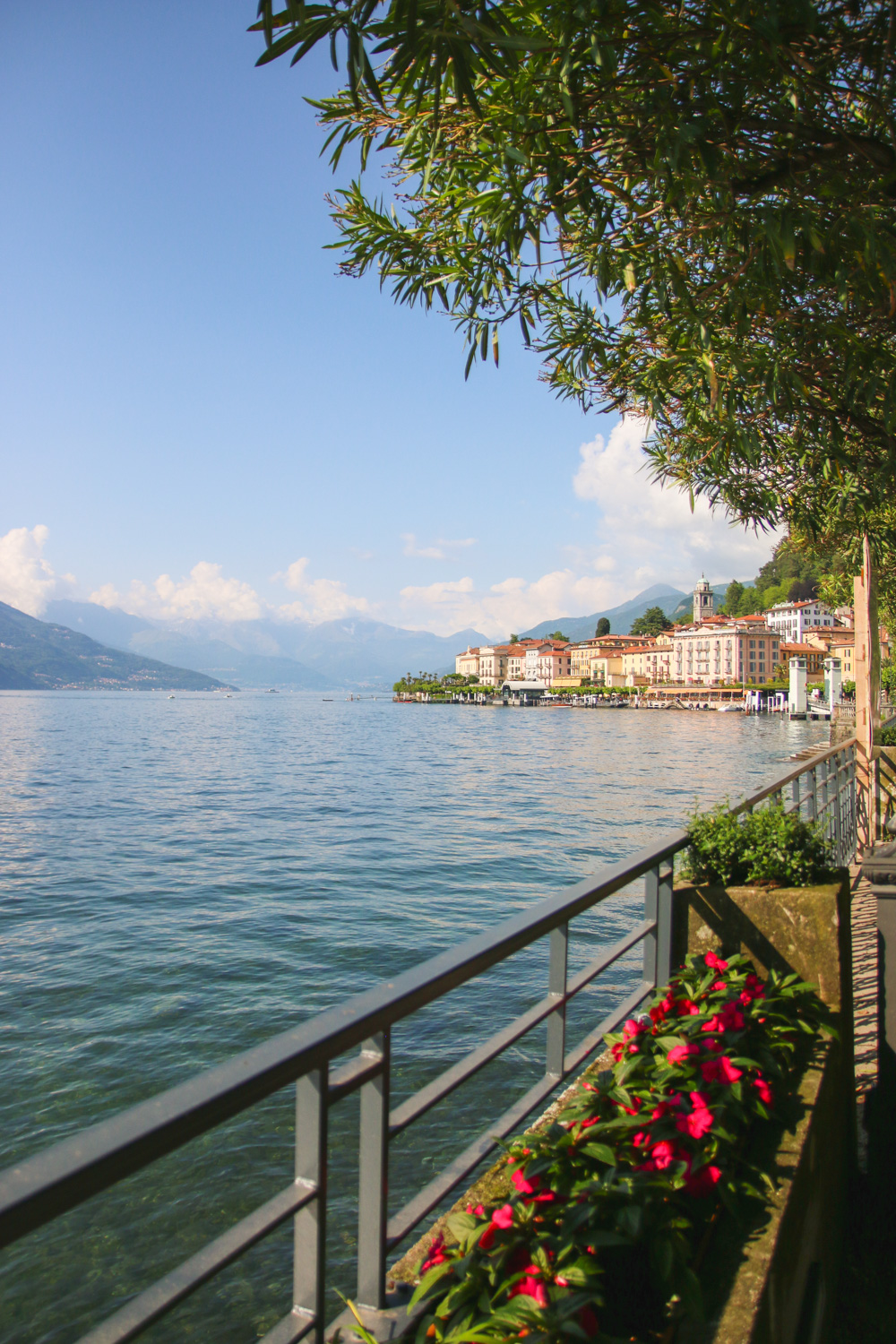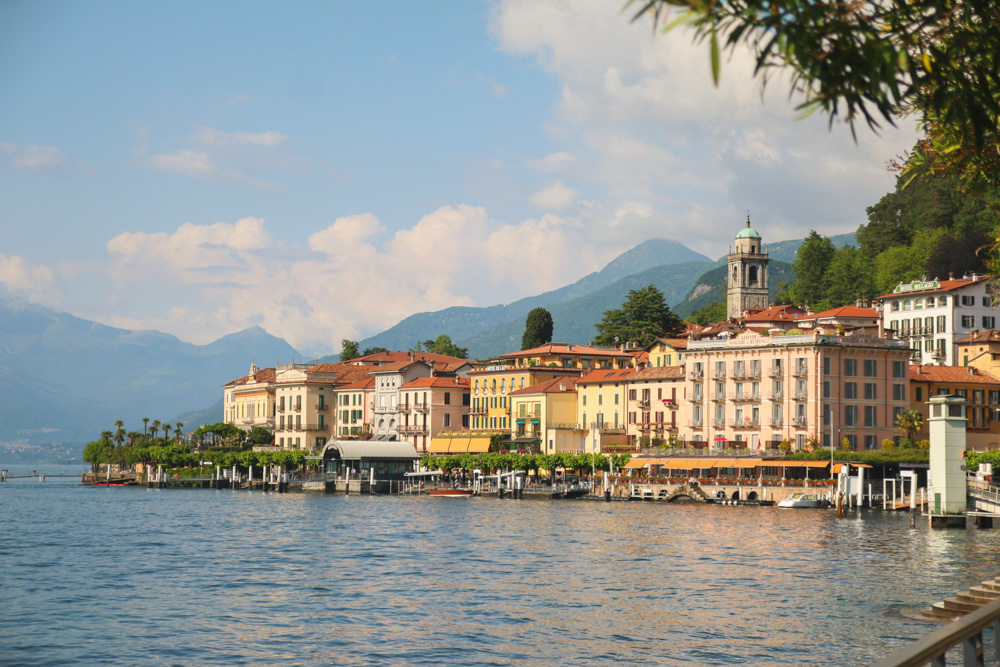 Bellagio
The next stop of our roadtrip after our stop at Interlaken took us to Bellagio on Lake Como. I've seen so many photos of the town before and always wanted to go, so it was great to get to finally tick it off of our bucket list. Located in northern Italy's Lombardy region, it's Italy's third largest lake behind Lake Garda and Lake Maggiore. At 400m (1300ft) it's also one of Europe's deepest lakes, with the bottom of the lake being almost 200m (600ft) below sea level!
Getting there was definitely not fun though and by the time we arrived in Bellagio, I was a bag of nerves and didn't want to leave. The only road into Bellagio from the town of Como is in my opinion, terrifying haha! The road can barely fit two cars at a time, there's a speed limit of 90kph (55mph) and people definitely do that, when in reality it should be like 30mph haha! There's a cliff wall on one side, and most of the time a drop down to the lake on the other, with a barrier to stop you falling off. People whizz around that road SO fast, cutting blind corners and almost clipping wing mirrors.
Luckily, we got stuck behind the local bus which is a full sized coach, so it wasn't too bad in the end as he cleared the road for us, but trying to keep up with him was a task!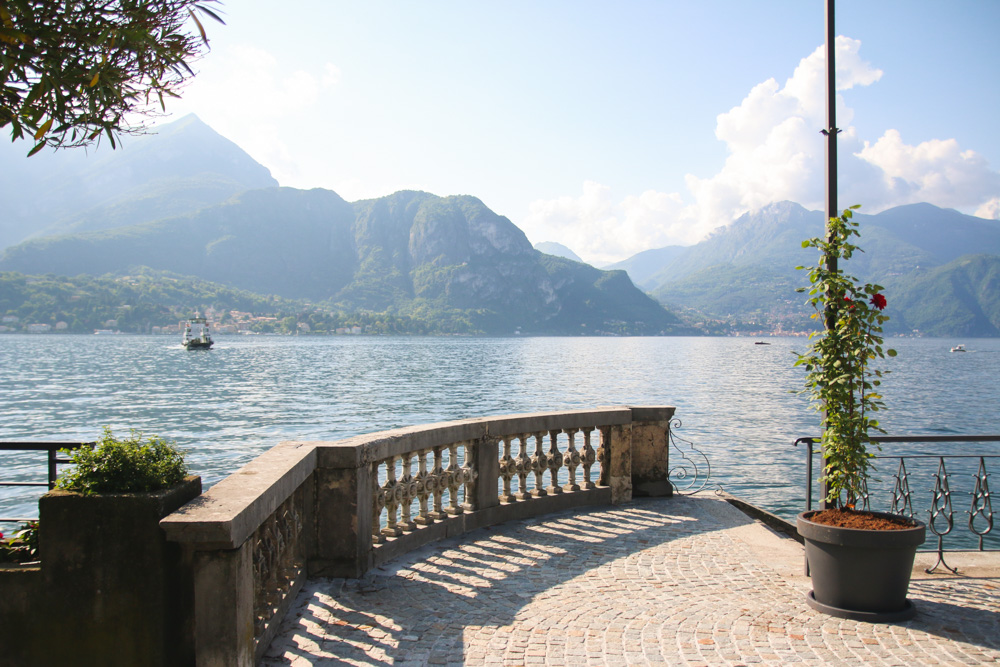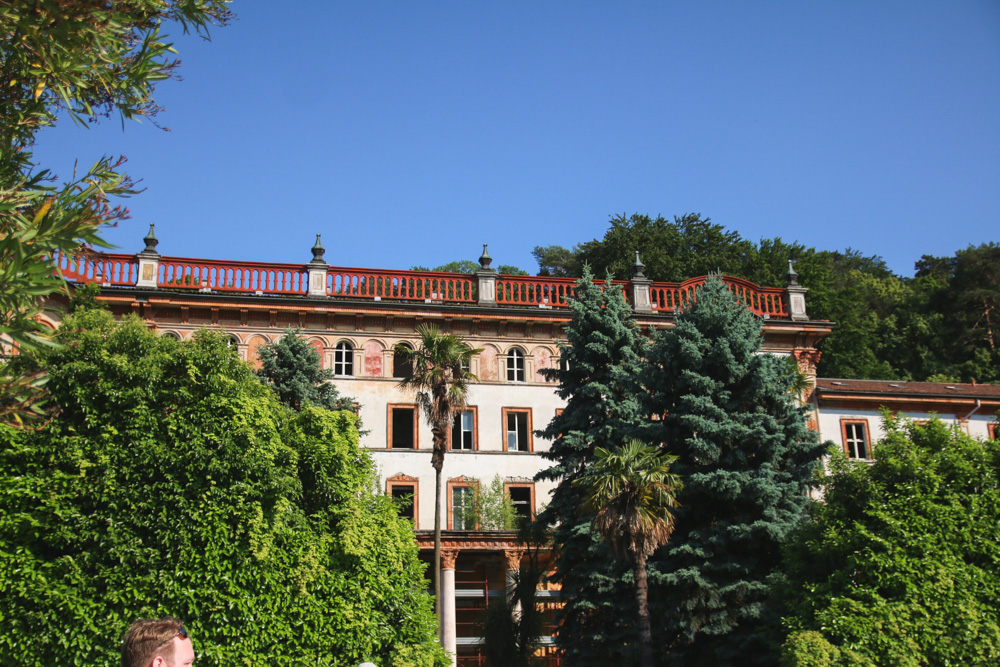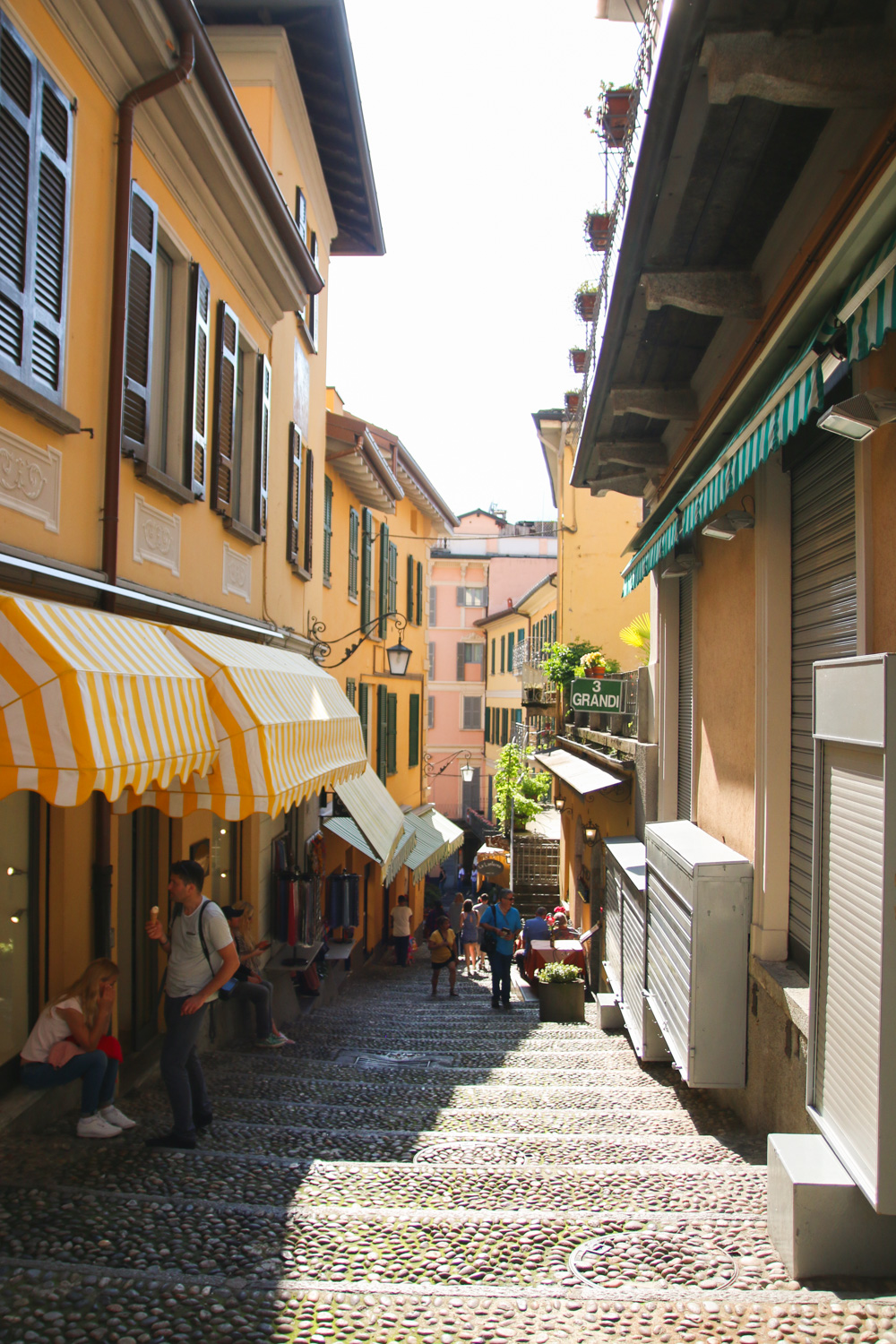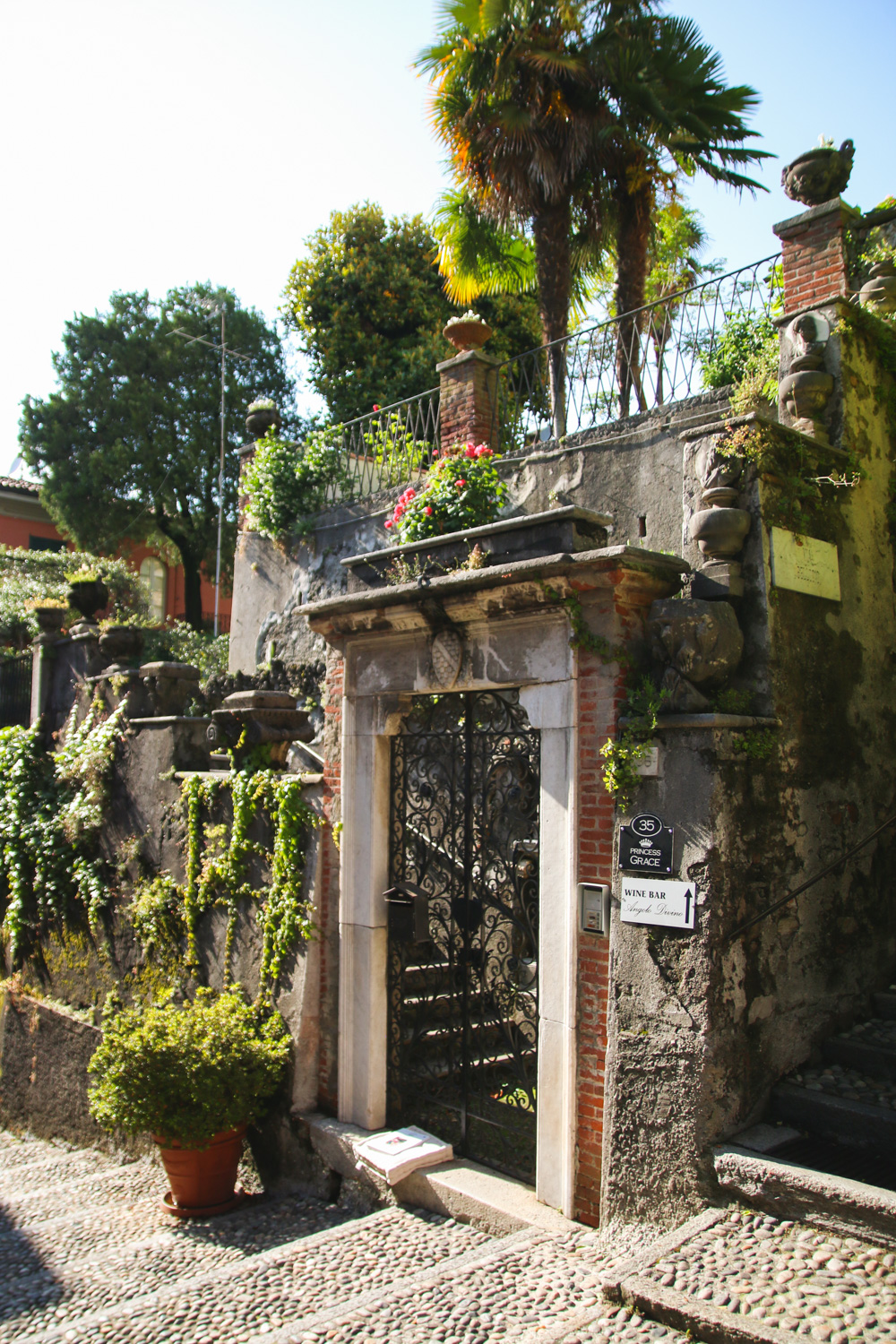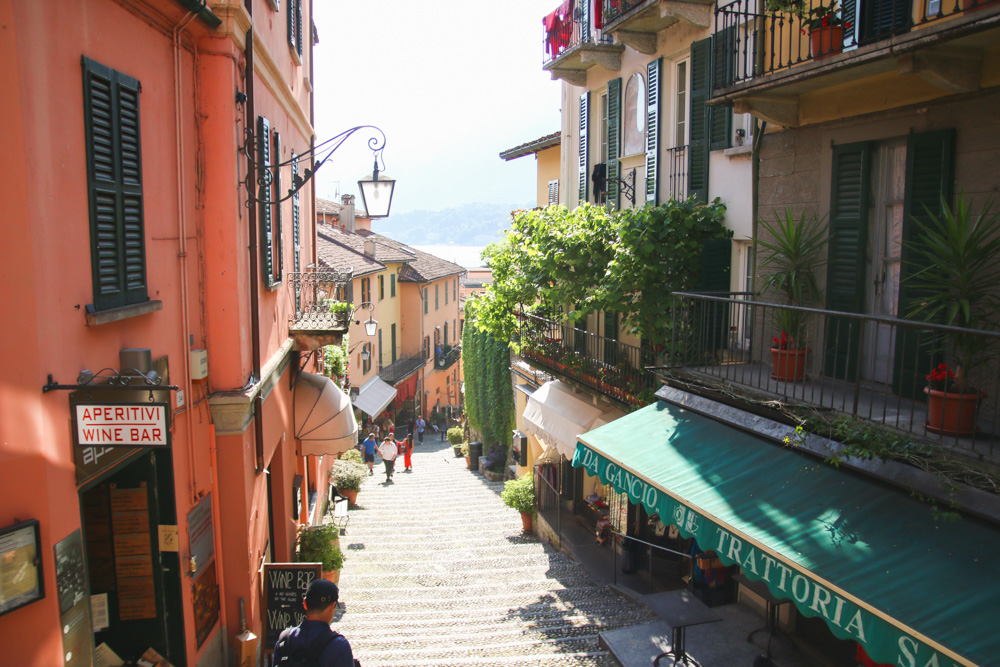 We parked the van at the main carpark near the lakeside and took the short walk into town. I had no idea how small Bellagio actually is! We walked along the lakeside, through the streets and stopped for a gelato – I got the coconut and limoncello, which was the most delicious combination I've ever tried! The coconut gelato in Italy is honestly the best, and I get it every time we visit.
There's not too much to really do in Bellagio itself, as after about an hour of wandering around the town and getting lost, we ran out of things to see, so we found a bench by the water and just sat there for a while taking in all the views (and people watching – gotta love a bit of people watching right?!).
There's plenty to do around Lake Como though, and I really wish we had more time to hop on a ferry and explore some of the other towns on the lake. There's also a few 'Villa's' that are dotted around the lake which you can visit, like the famous Villa Carlotta which is well known for it's botanical gardens.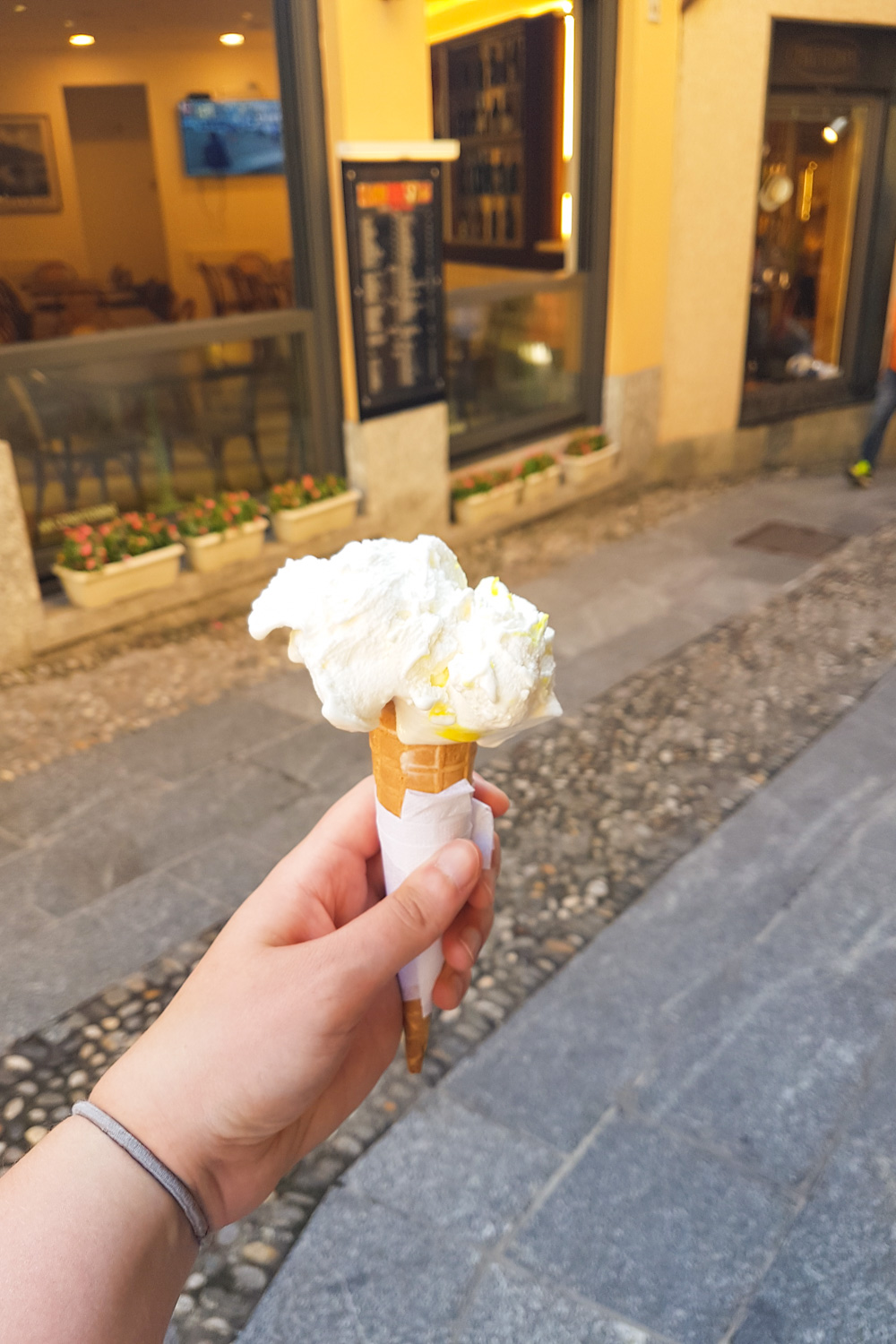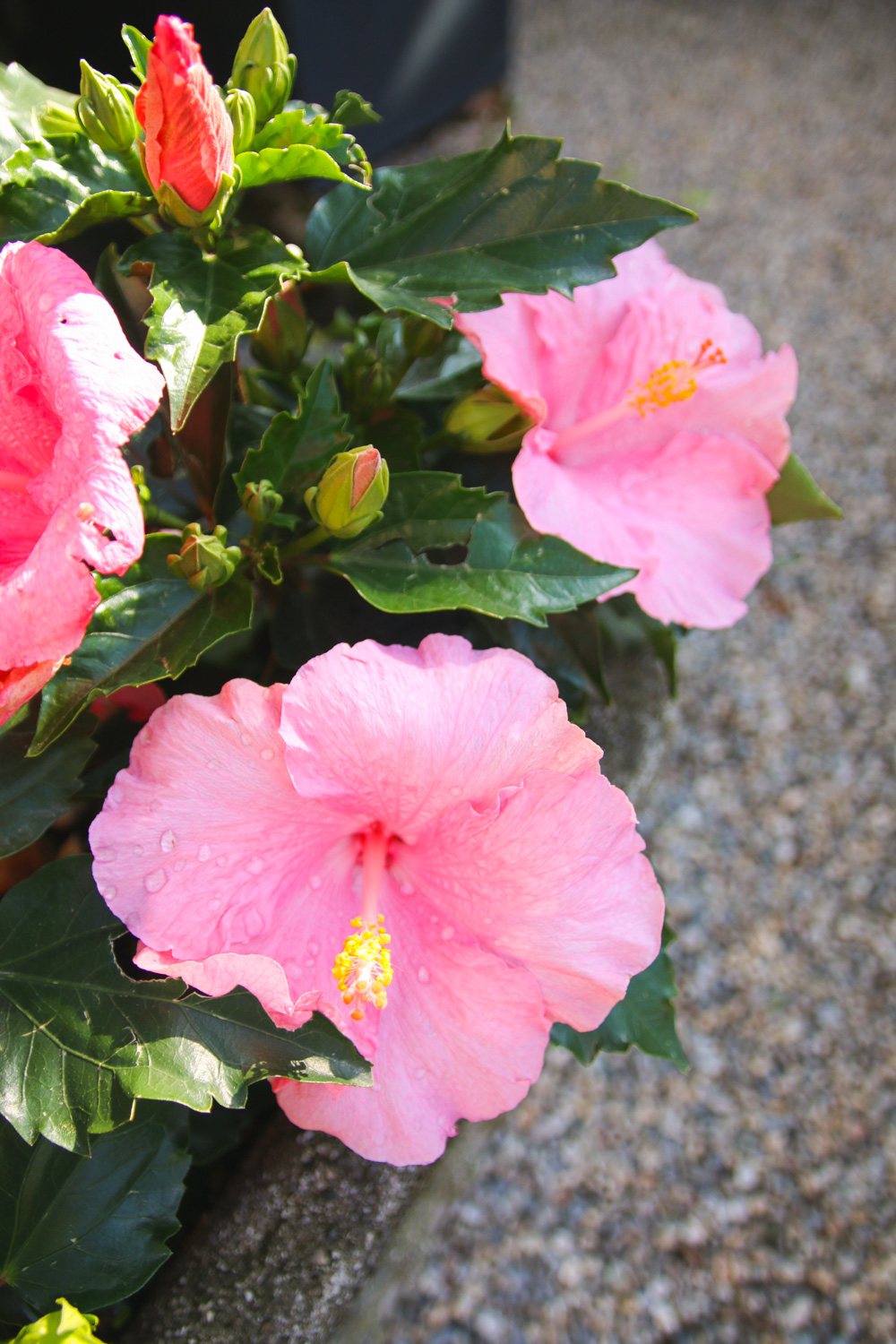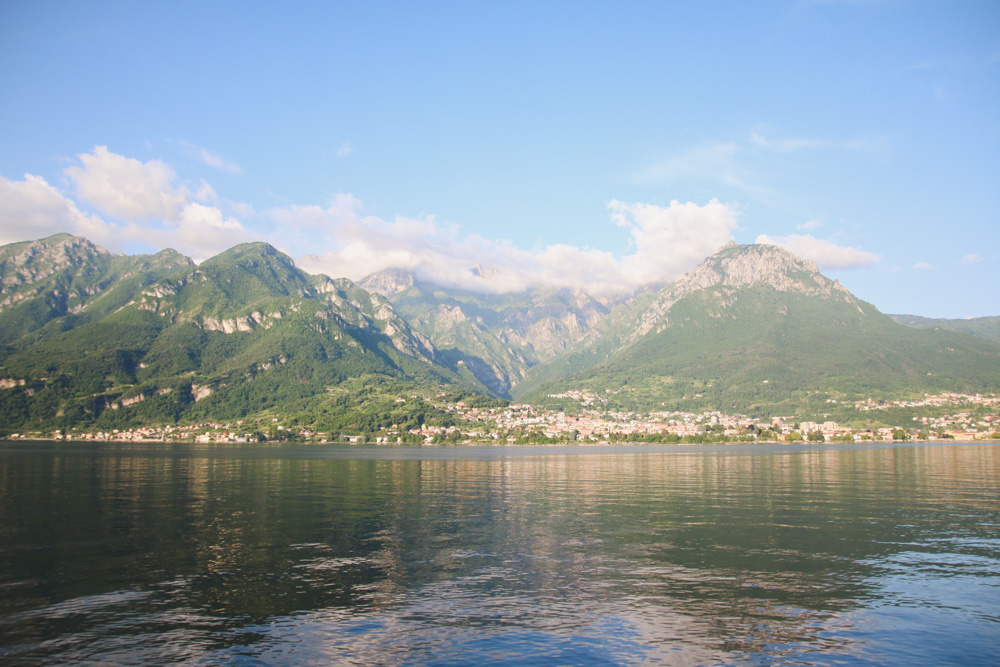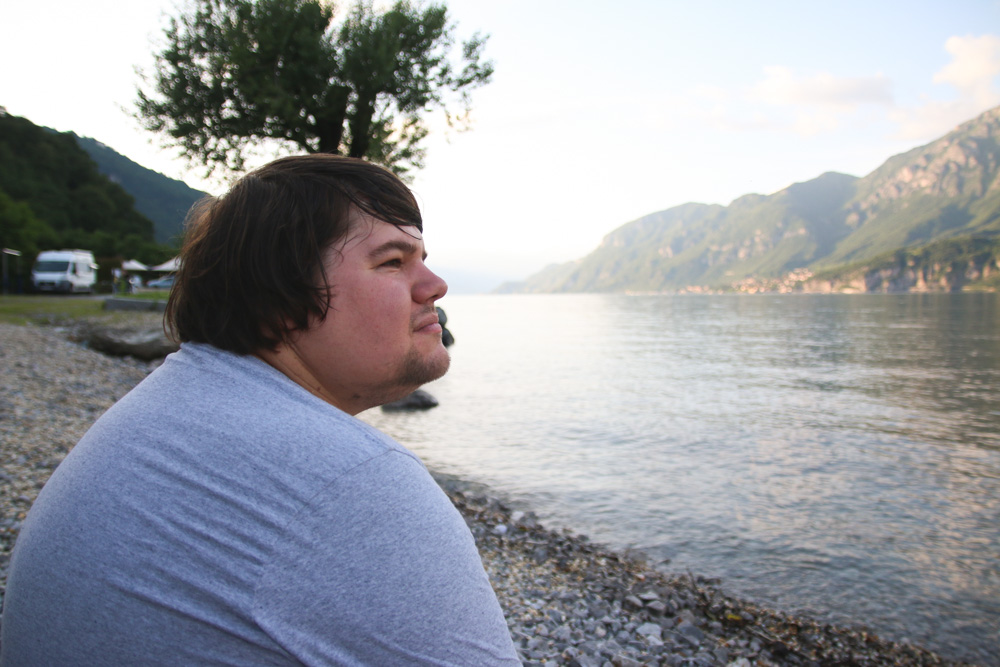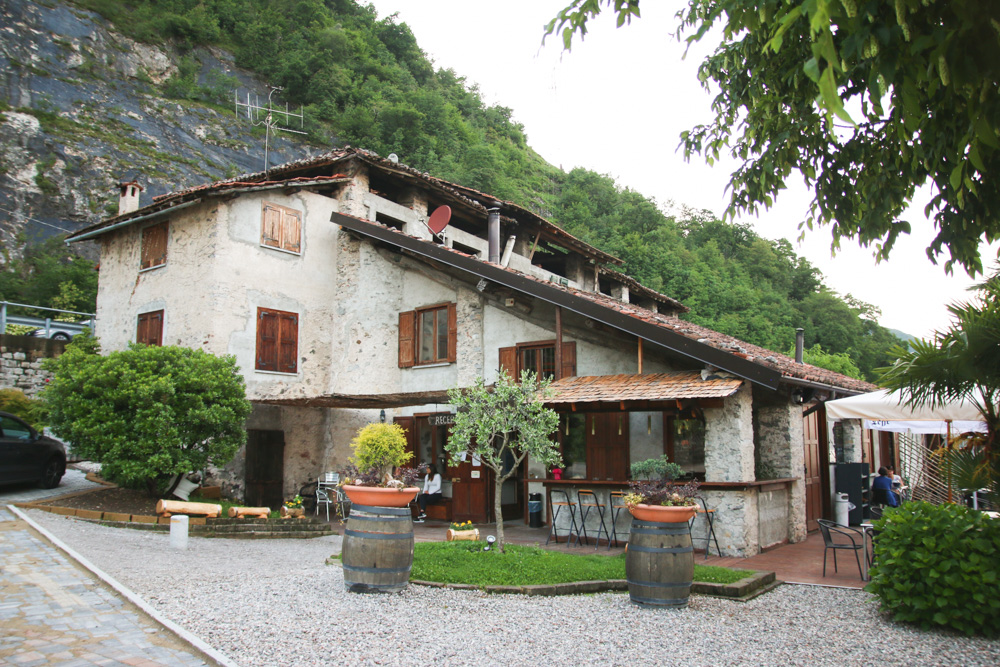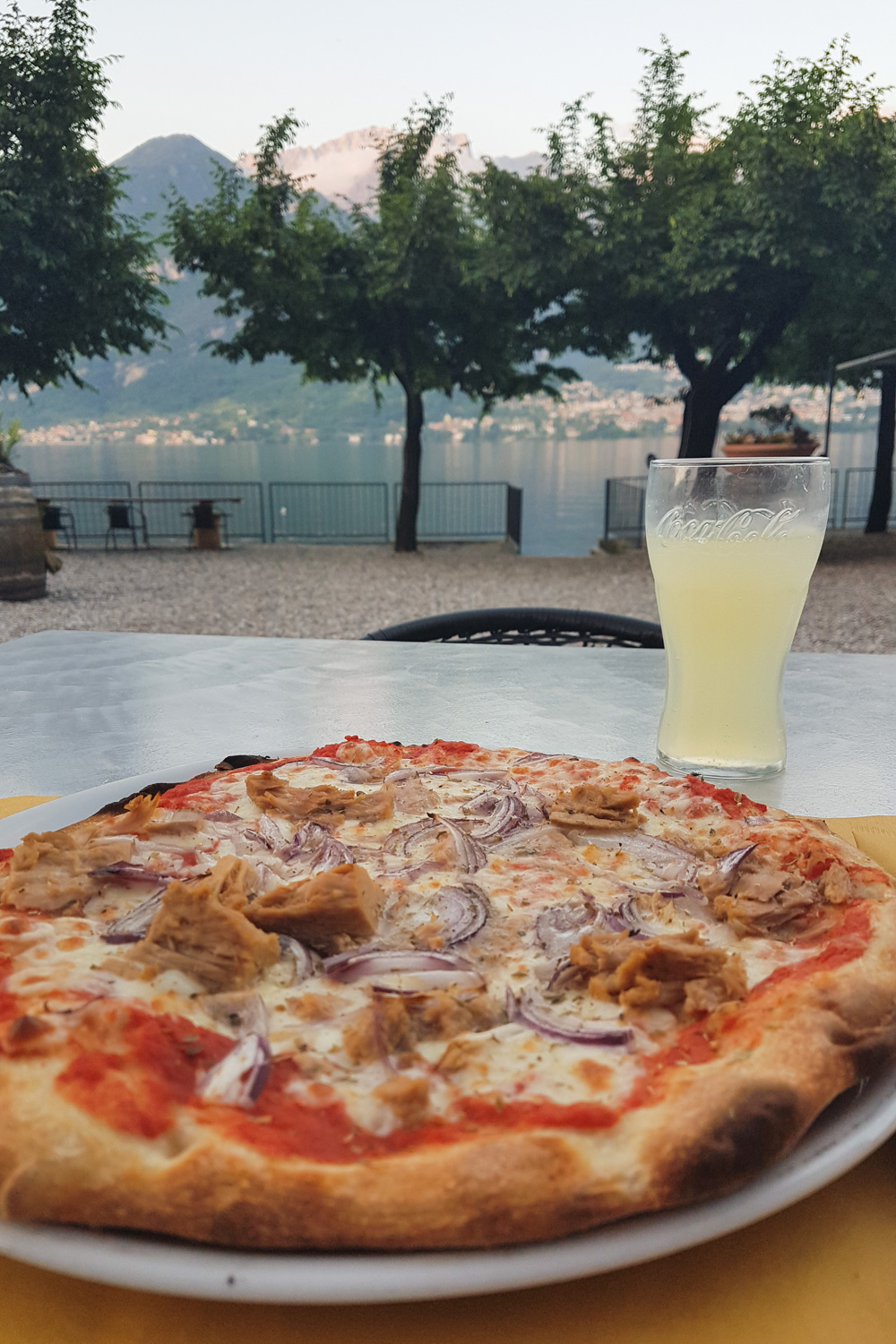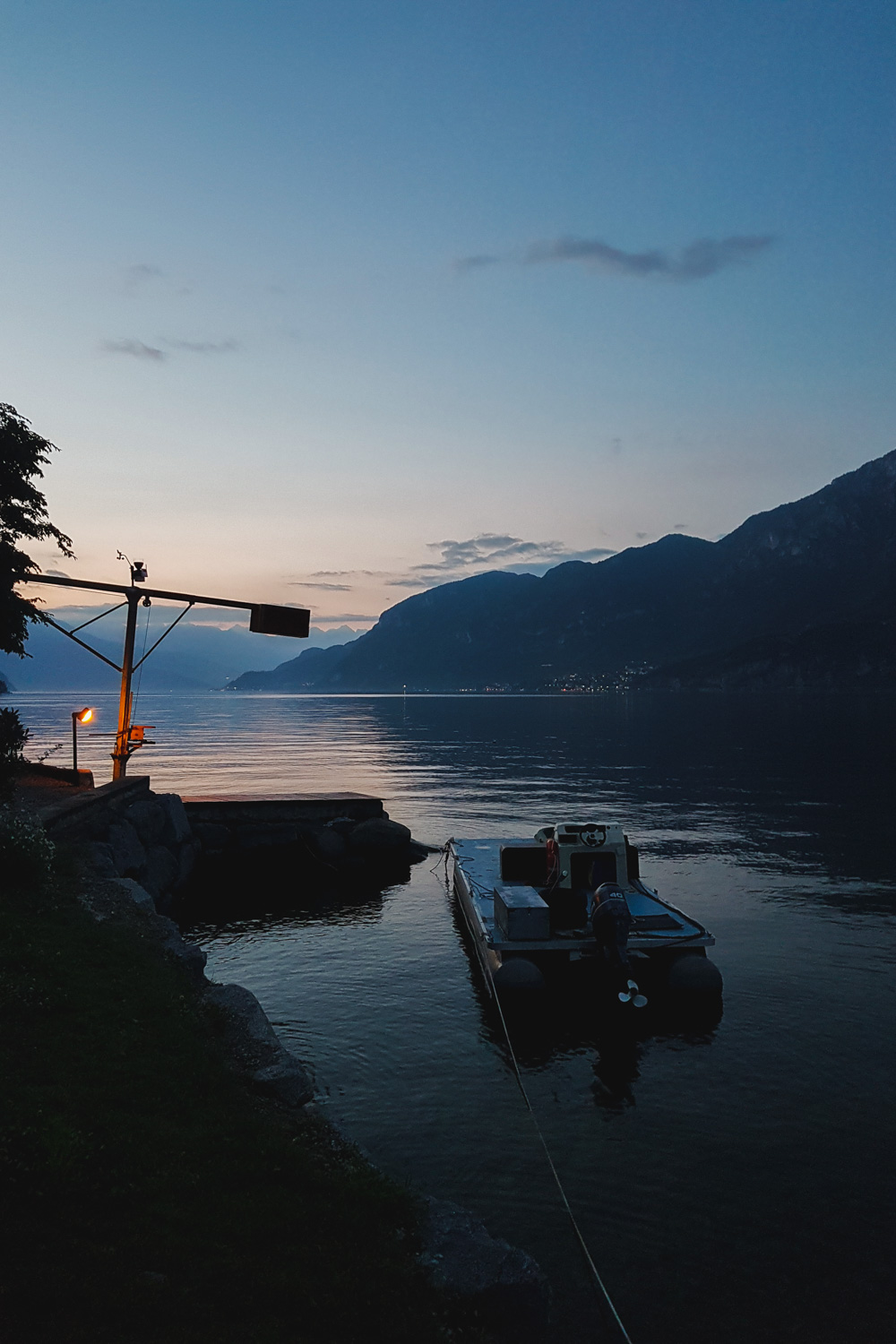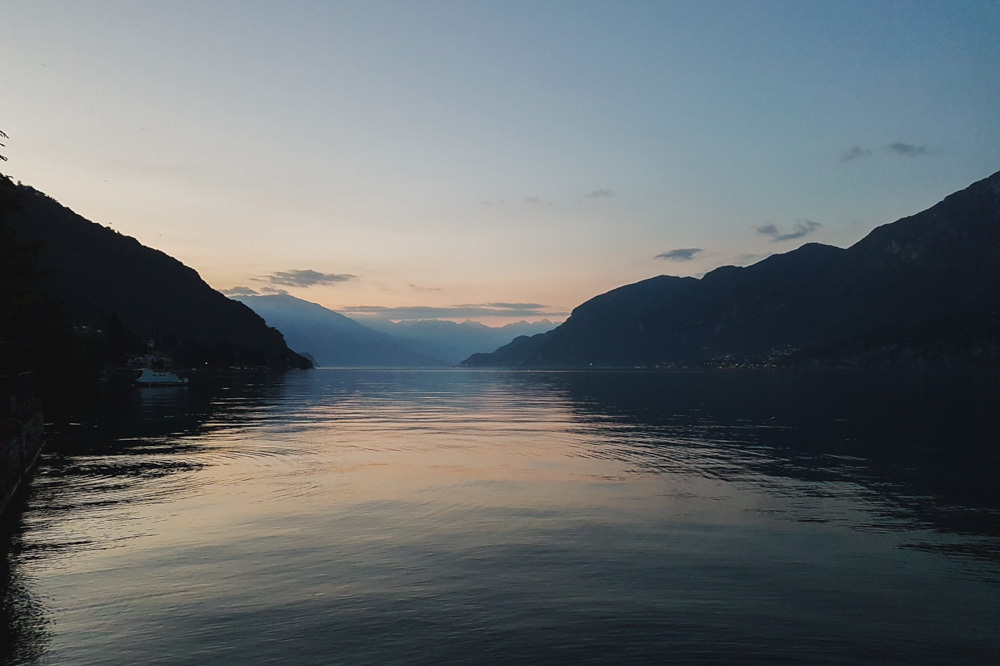 We managed to find a campsite right on Lake Como about 20 minutes drive from Bellagio and it was my favourite place on the lake! The views were amazing, and they also did the best freshly made pizzas in the little trattoria on site which was filled with locals which is always a good sign.
We arrived in the early evening, parked up right on the lake and just sat and admired the views for a while before heading over to order some pizza while watching the sun set in the distance. Hands down one of my favourite evenings of the trip and it definitely made driving those insane roads to Bellagio worth it in the end.