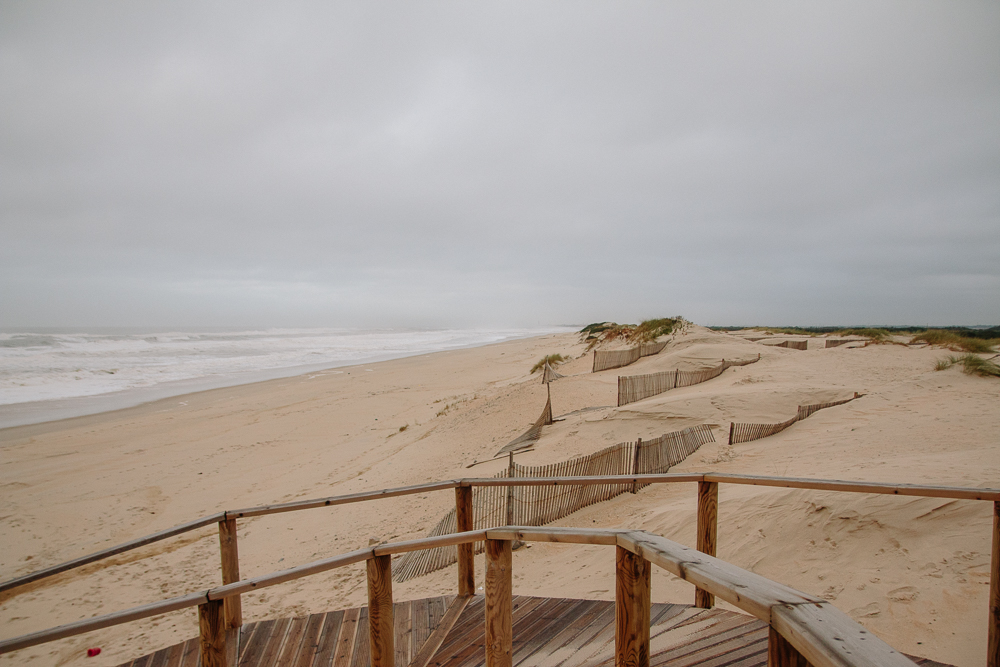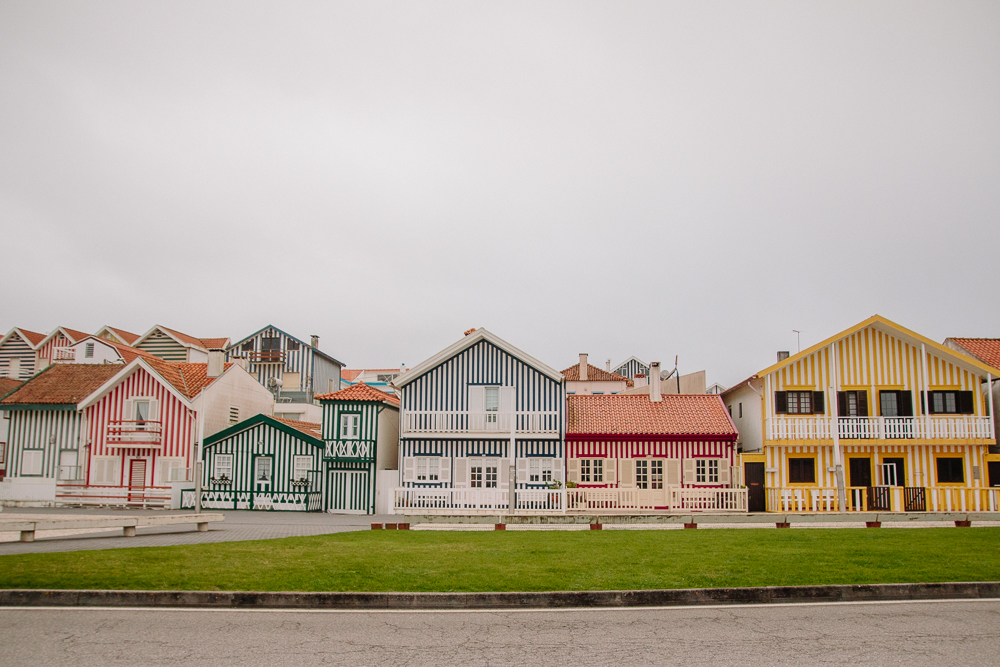 Costa Nova
After spending the afternoon exploring Bom Jesus do Monte up in Braga in northern Portugal, we decided to continue down the coast of Portugal so that we could make it to the Algarve in time for Christmas.
I wanted to see the colourful striped houses of Costa Nova for a while, and as it was on our way, we pulled in for the night and found a lovely beachside parkup behind the dunes. As we arrived late at night, there wasn't much to see, so the next morning we headed straight to the beach for a quick walk, and then drove a little way down the road and parked up right opposite the colouful beach houses.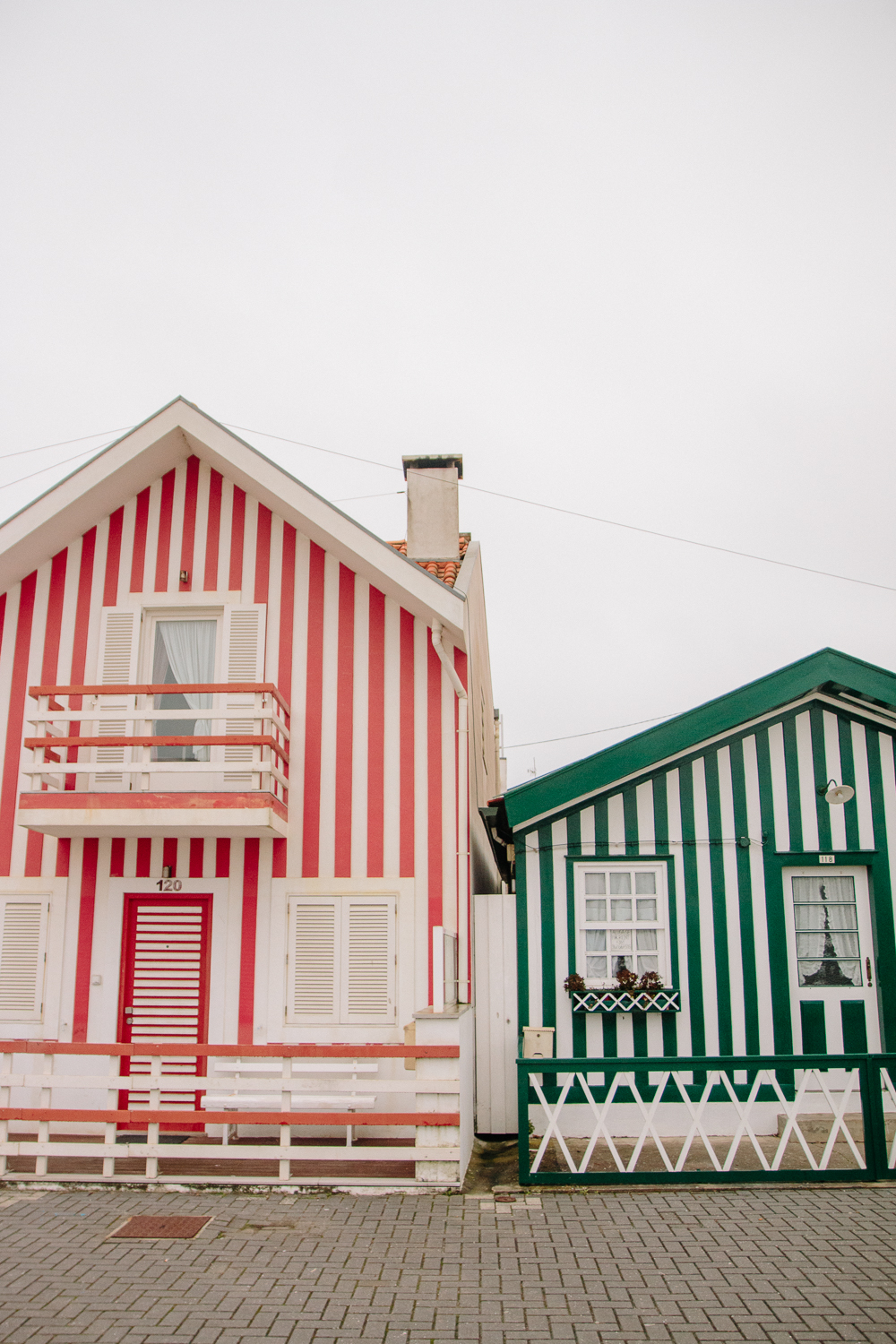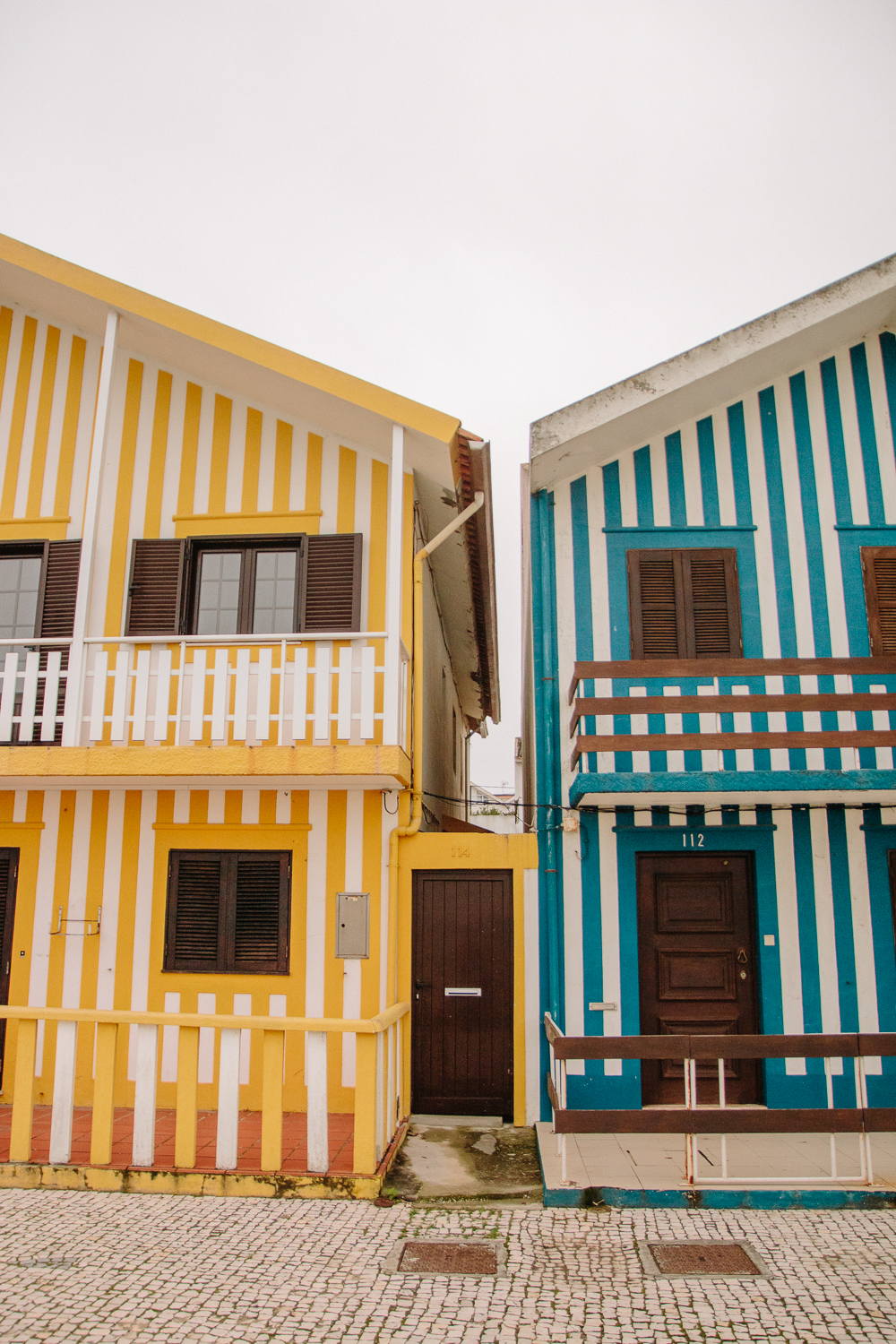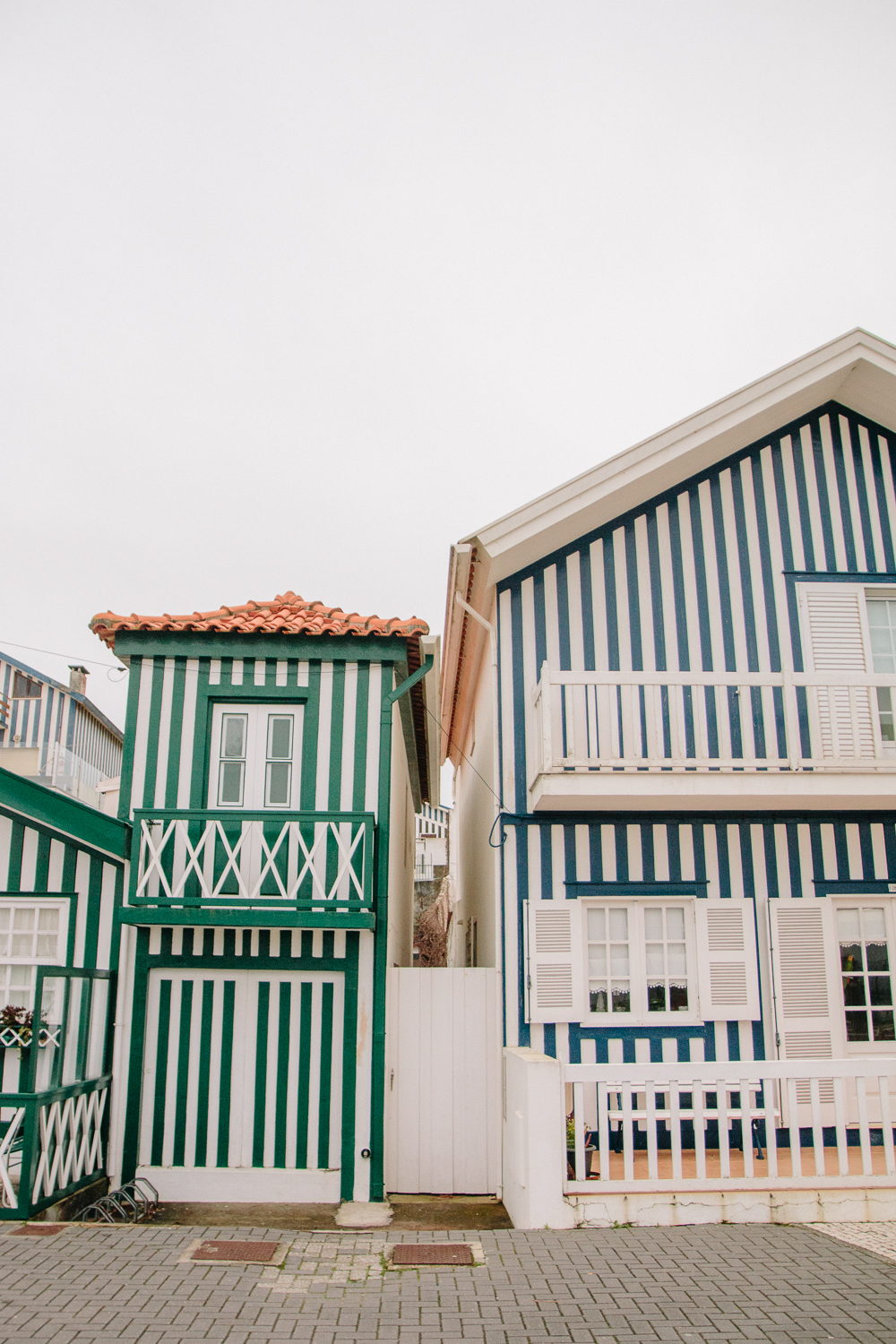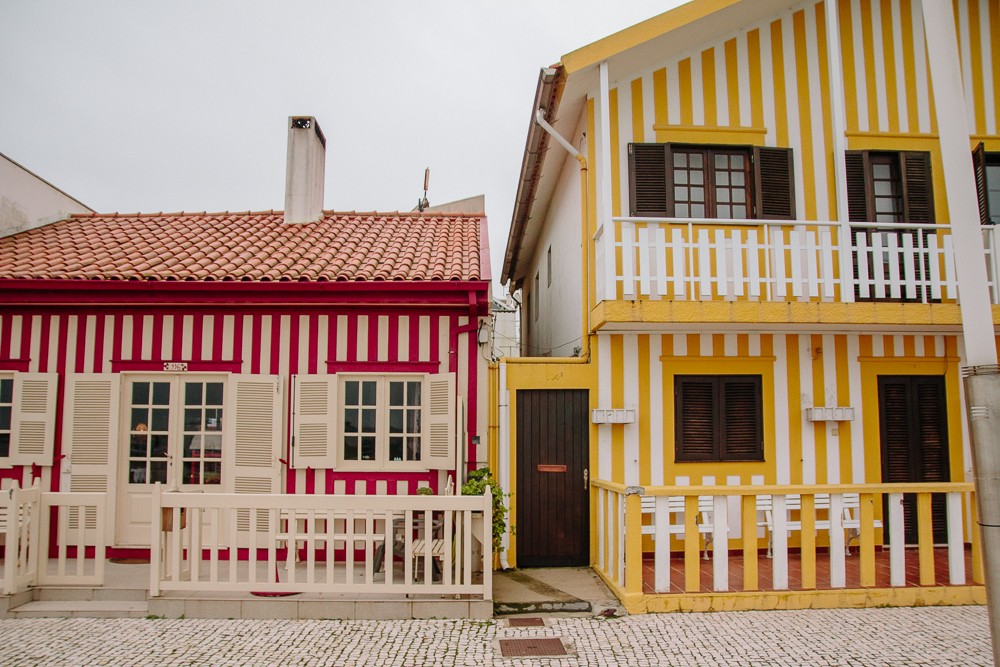 The Colourful Houses of Costa Nova
The area of Costa Nova is located 12km south of Aveiro, a major city in central Portugal. Costa Nova itself is a long area of land split by a lagoon from the mainland and is mainly known for it's colourful houses lining the streets. There's also a lovely sandy beach, and plenty of space to do watersports both in the sea and the lagoon.
The colouful houses first started off as shelters for fishermen to store their fishing materials. They started off as little shacks, built with local materials on top of stakes in the sand, which they painted red. Over time, fishermen decided to turn them into little summerhouses for their families to stay while they fished, and then the area was transformed over time to how it is today.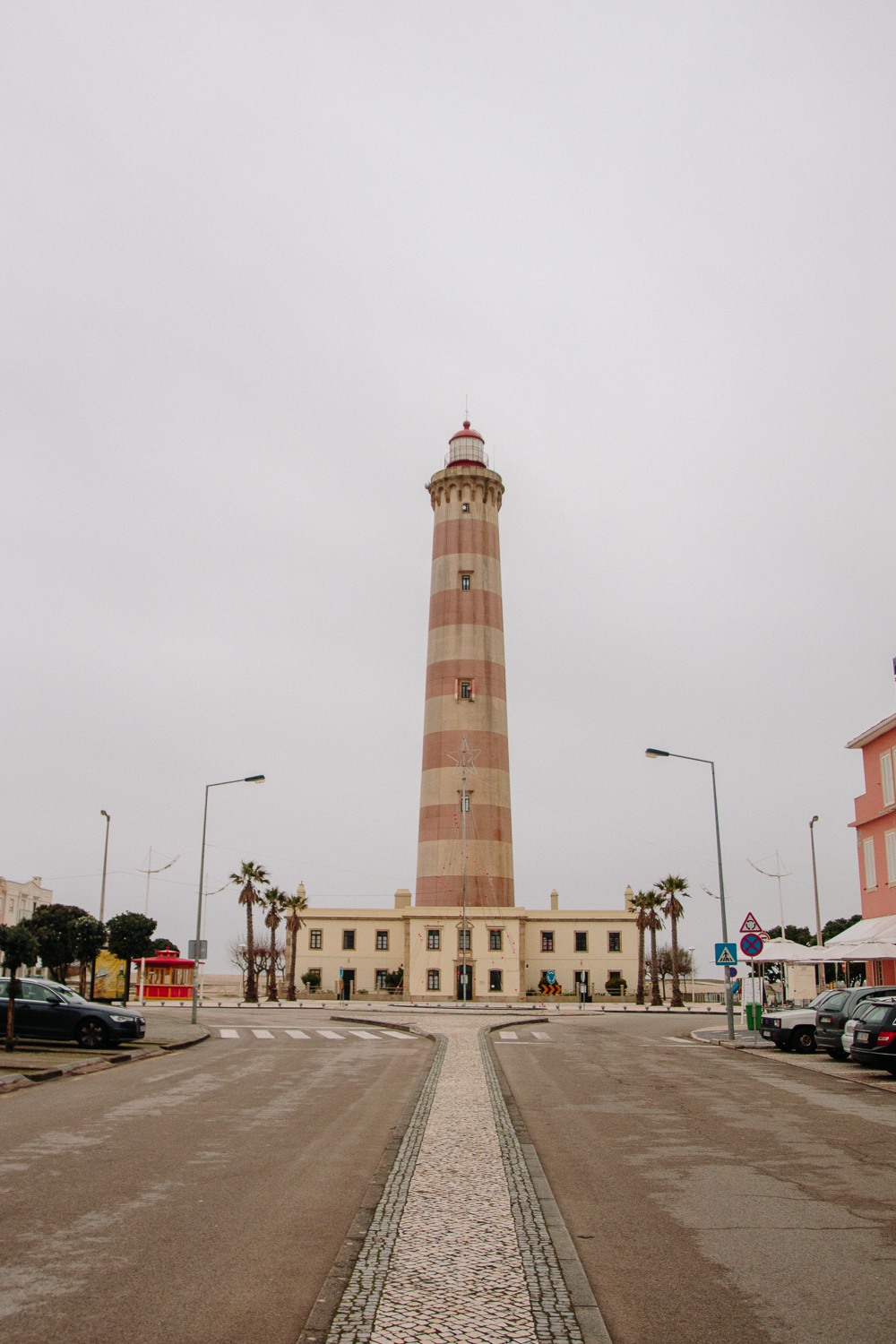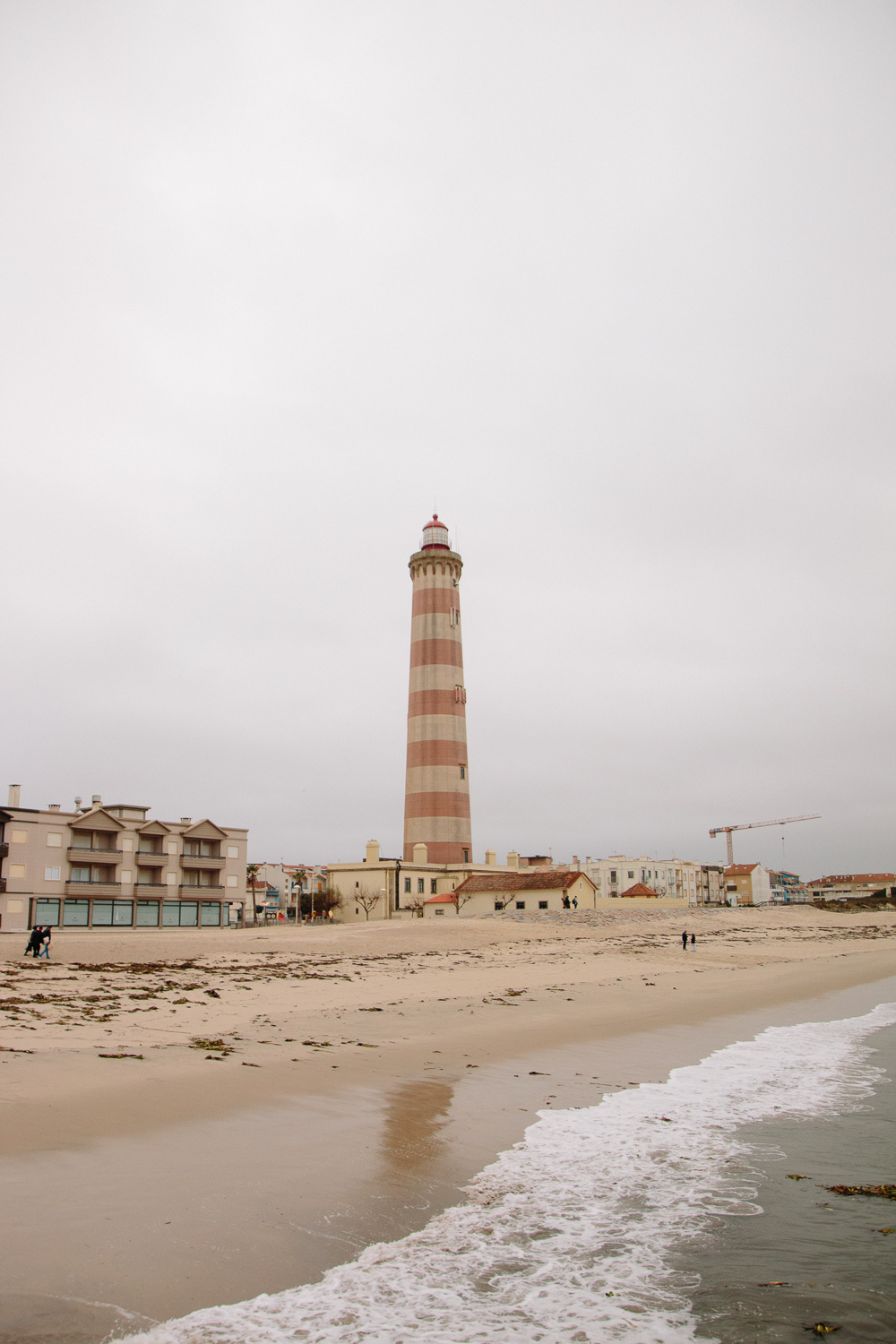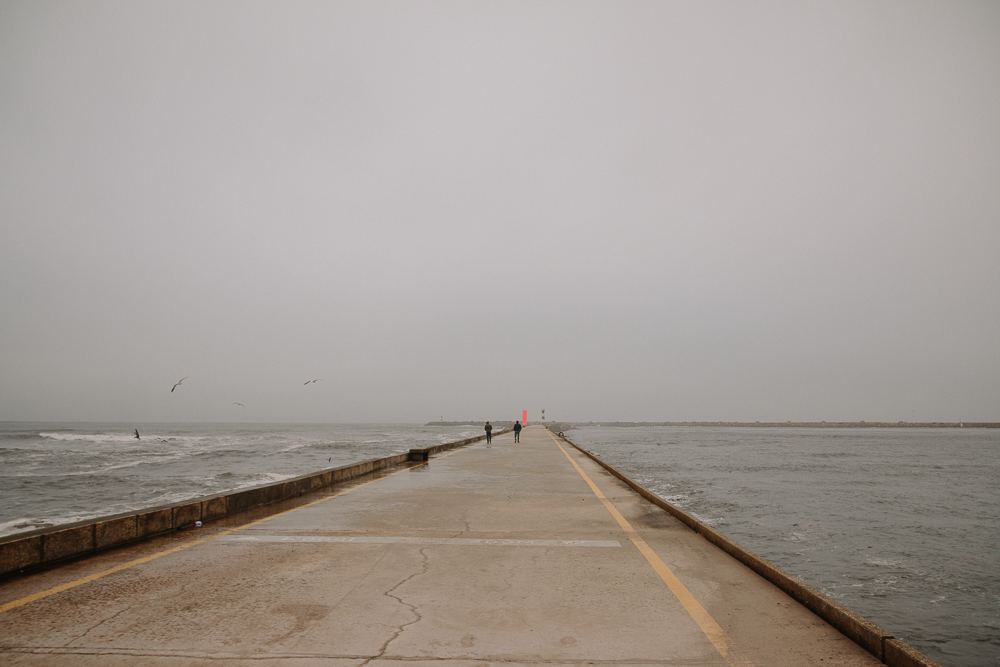 Barra
A little further north along the coastline is another town – Barra. It's a bit more commercialised, with newer houses, apartment blocks, restaurants and shops. There's also Portugal's tallest lighthouse (and also one of the tallest in Europe) at over 60m (196ft) tall – Barra Lighthouse. Now, we all know how much I love a lighthouse, so obviously we had to stop by on the way to Aveiro to take a look.
The lighthouse was built in the late 1800's, as many ships would beach themselves due to the appearance of the land being further than it is due to the shallow nature of the area. You can actually go up the lighthouse, which I'm sad we didn't get to do as it's only open on Wednesdays, 3 times a day between 2pm-5pm in the summer and 1.30pm-4.30pm in the winter. It has a total of 271 steps to reach the top and entry is free!
We walked along the harbour walls to the tiny lighthouses too, but as the weather was a little cold and drizzly, we decided to pop into Aveiro for some shopping and then start our journey further south in search of the warm, sunny weather!
Follow
Save