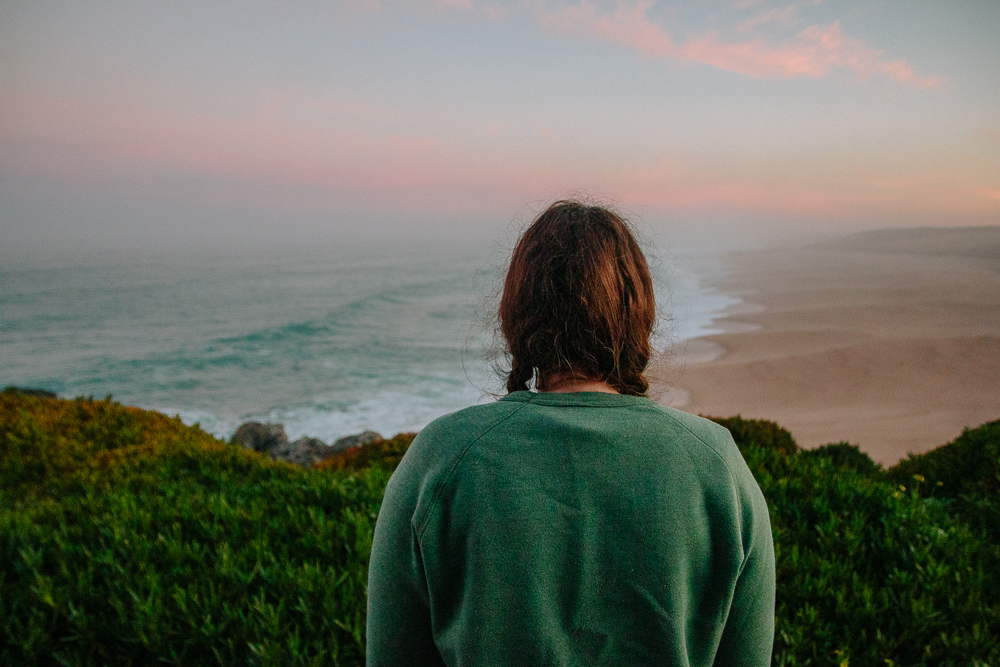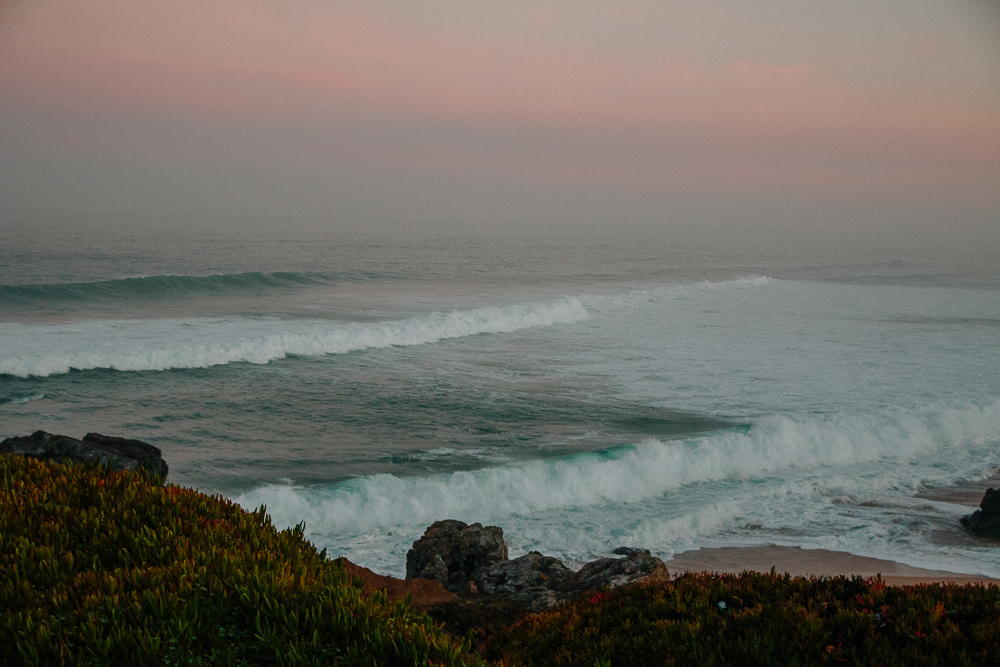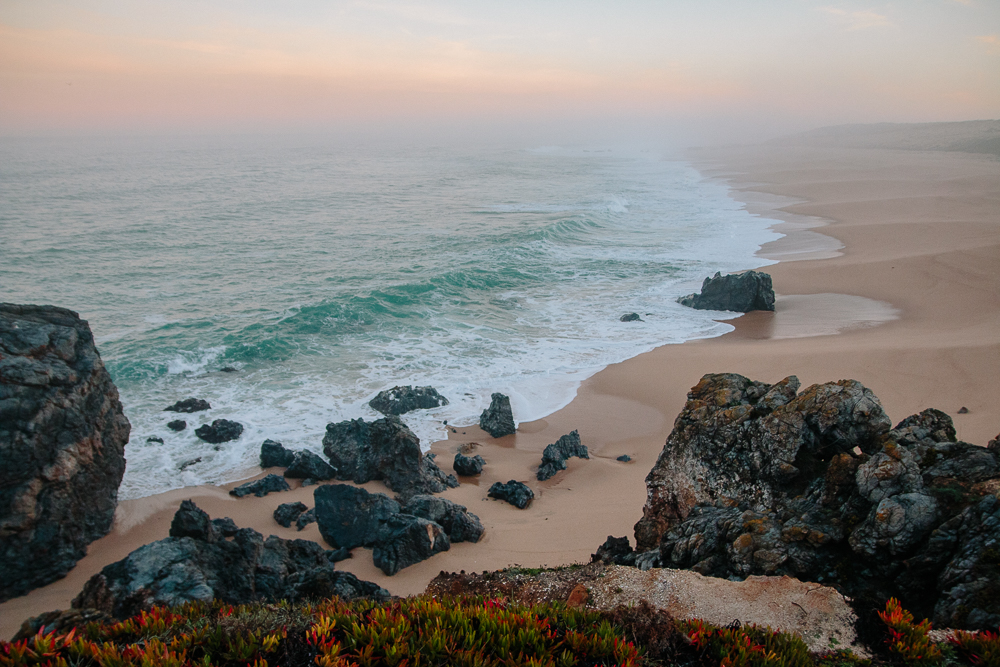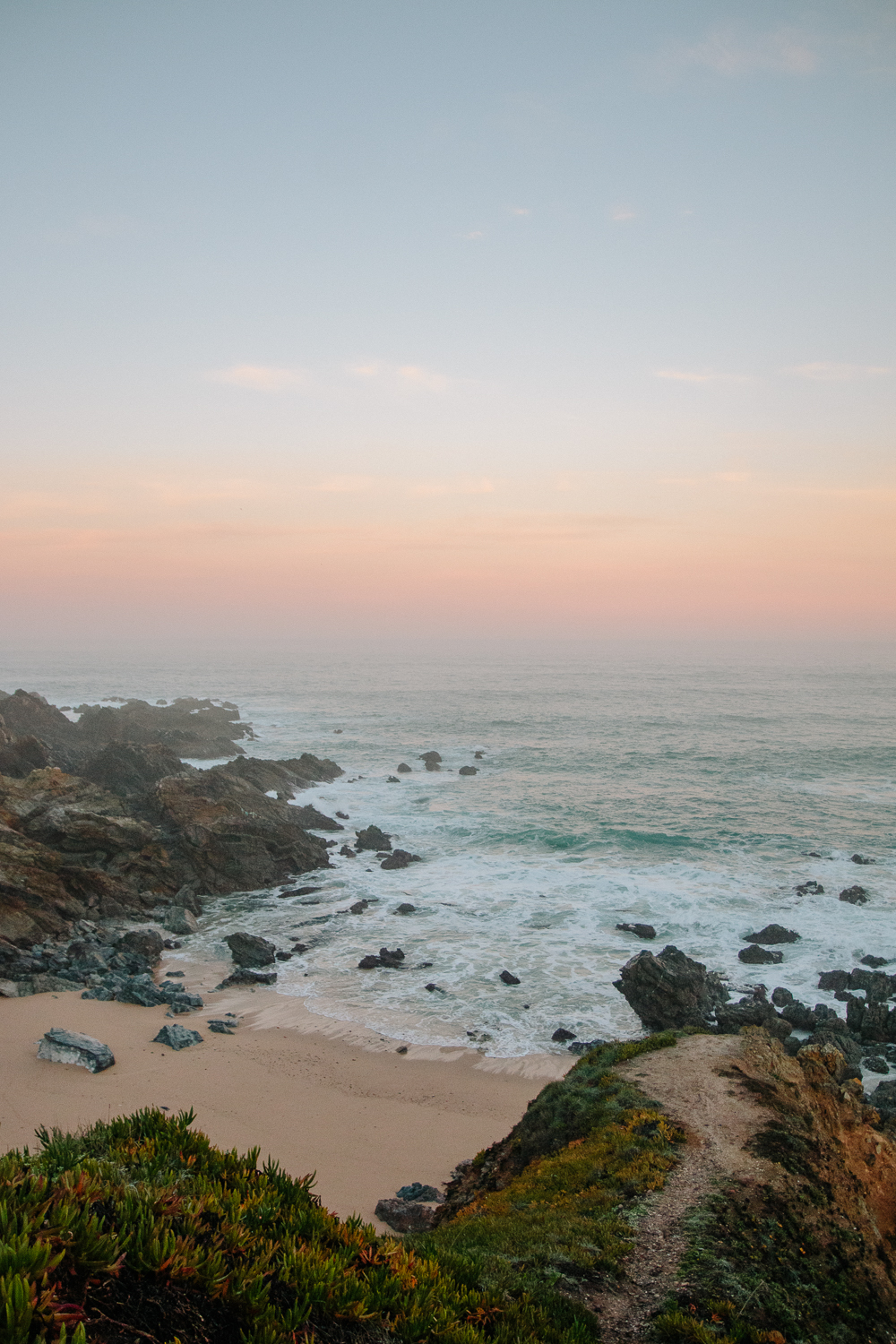 A Portuguese Roadtrip
After leaving Costa Nova further up the west coast of Portugal the evening before and driving south in search of sunshine and warm weather for Christmas, we ended up finding a parkup at Sines for the night. It was late, we were tired, and it was dark, so you can imagine the struggle of trying to park at the top of a cliff with nothing but blackness and the sound of the ocean crashing against the beach somewhere below us.
We did the usual nightly routine after finding somewhere to park – Shane scoped it out, decided it was a good spot, then we settled down for the evening, cooking dinner, watching the next Harry Potter movie (we watched a movie each night of the roadtrip) and then went to sleep with the distant sounds of the beach below us.
I set my alarm for sunrise, knowing it would be good, but wow was I shocked when I pulled the blinds open the next day! I literally screamed at Shane to wake up because he just had to see it too!
It was one of the most amazing places I've ever watched the sunrise (and it didn't even rise over the sea), but that pink Portuguese glow is just something else for sure. I didn't want to leave, but we sat a while, explored a little, cooked some breakfast with the door wide open and then headed off to our next stop.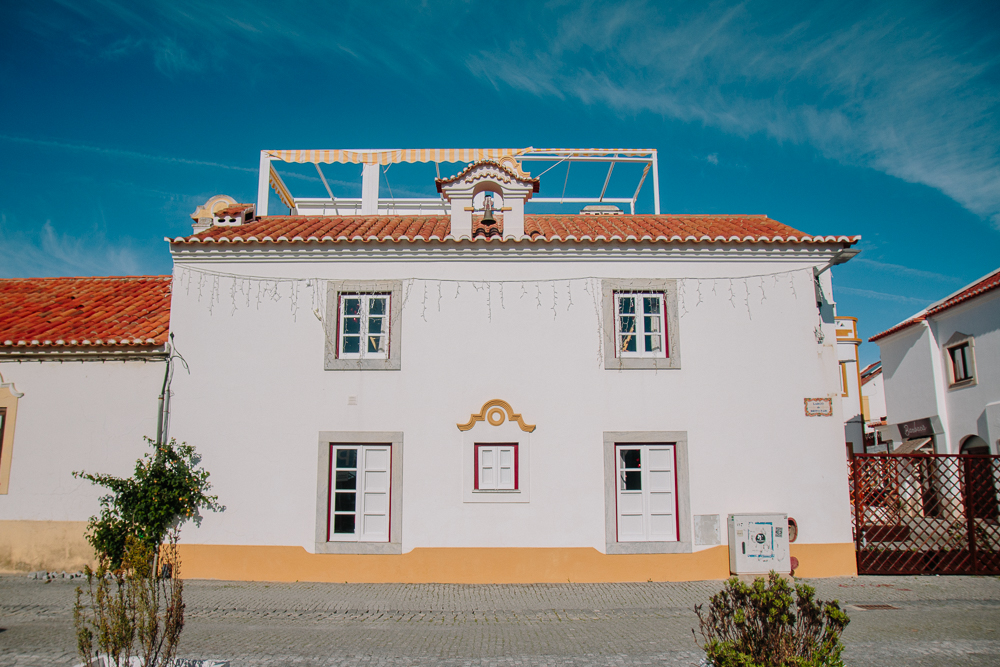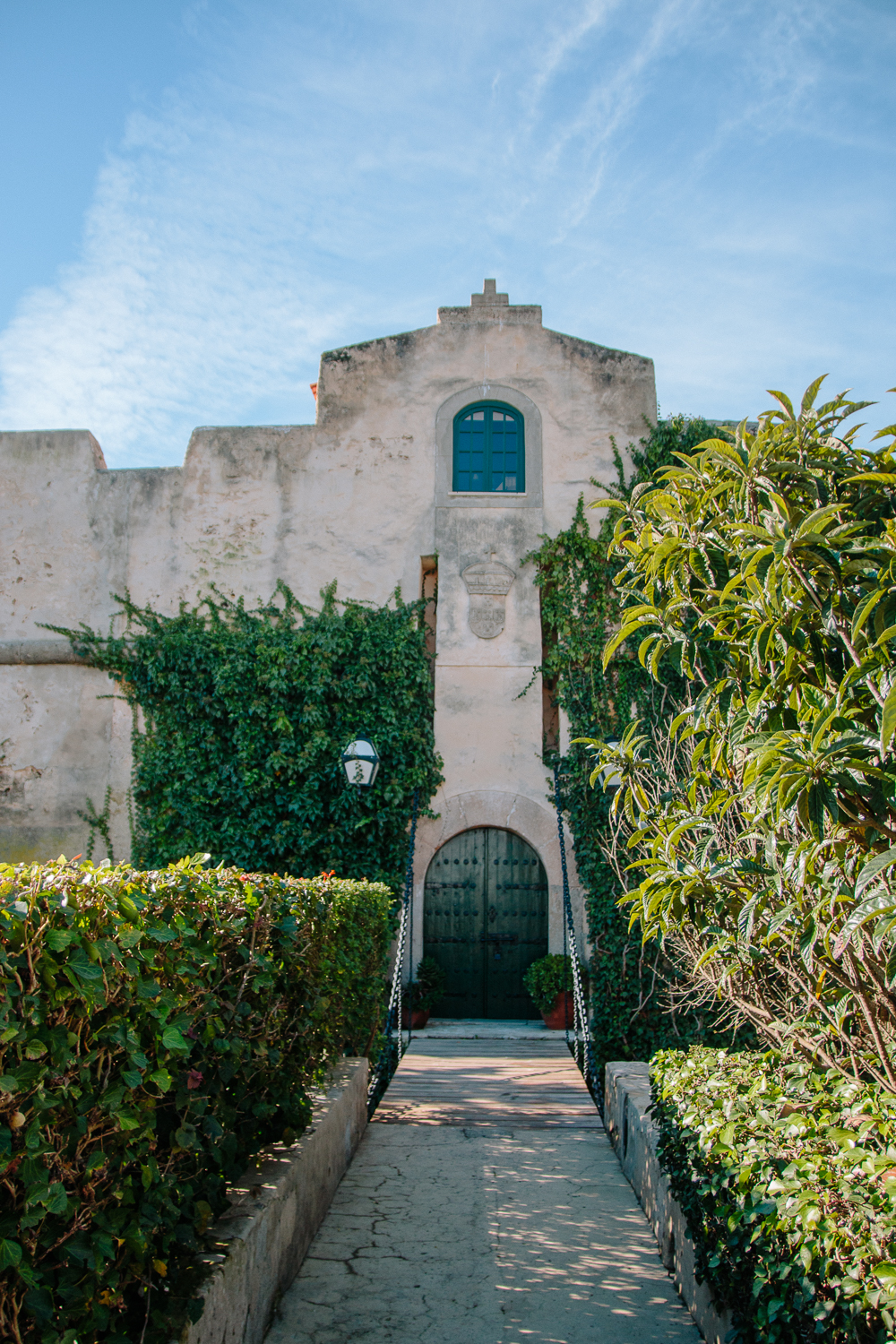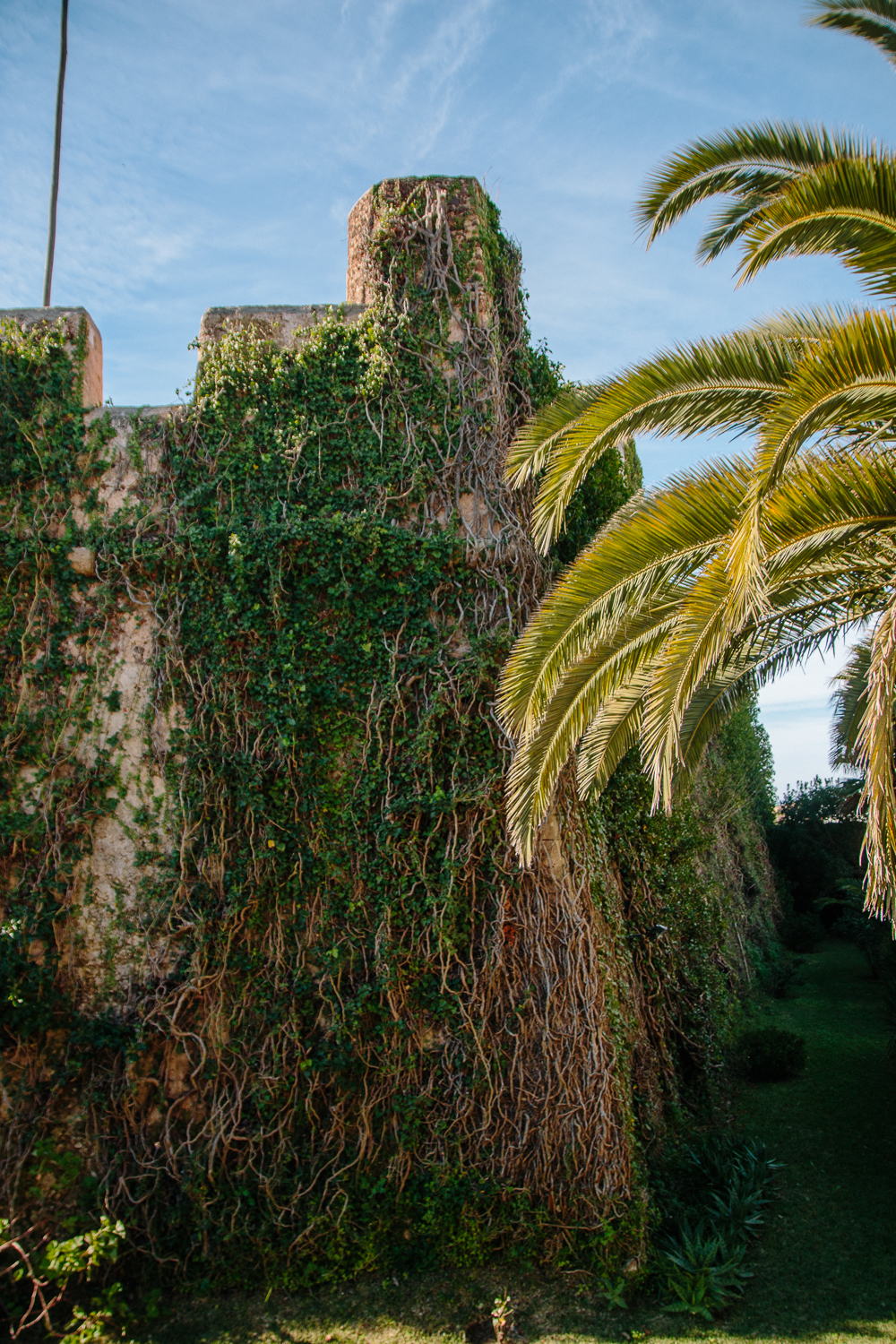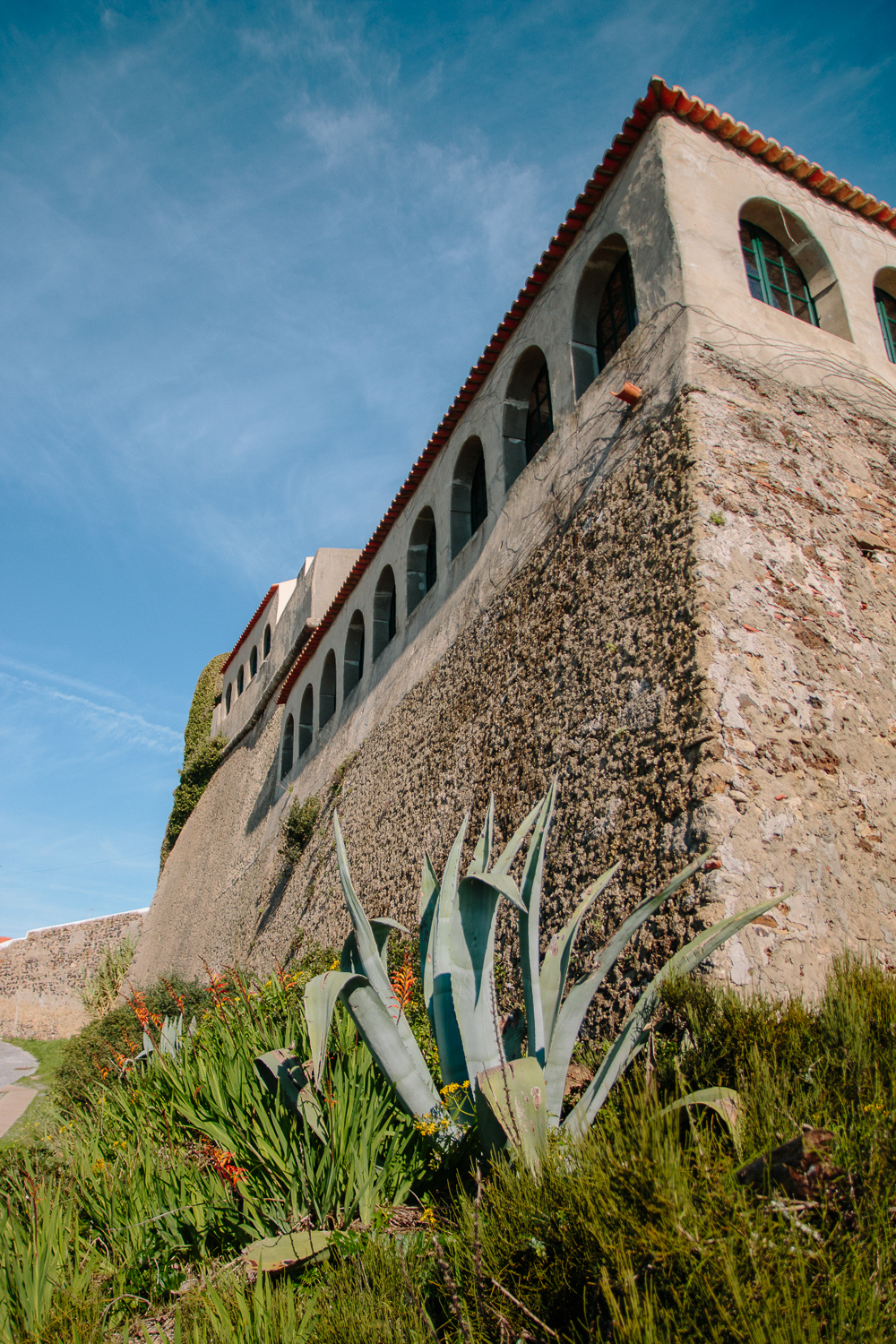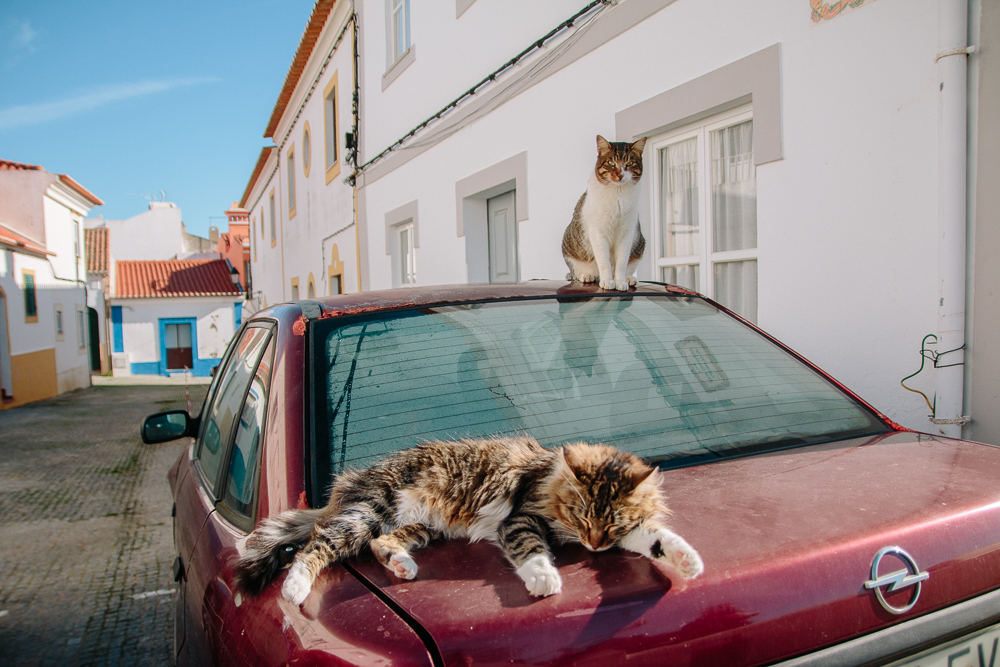 Vila Nova de Milfontes
We took a slow drive down the coastline from Silves, pulling over when we saw a nice beach to stop at and watch the surfers for a while before heading a little further south until we arrived at Vila Nova de Milfontes. One of the girls that I work with is from Portugal, so she gave us so many recomendations of places to visit on our roadtrip, this being one of them.
It's the most popular town along the Alentejo coastline, situated literally halfway between Lisbon and Faro and is most popular among the Portuguese as a summer holiday resort, known for it's amazing stretches of sandy beaches, surfing hotspots and it's typical quaint whitewashed streets.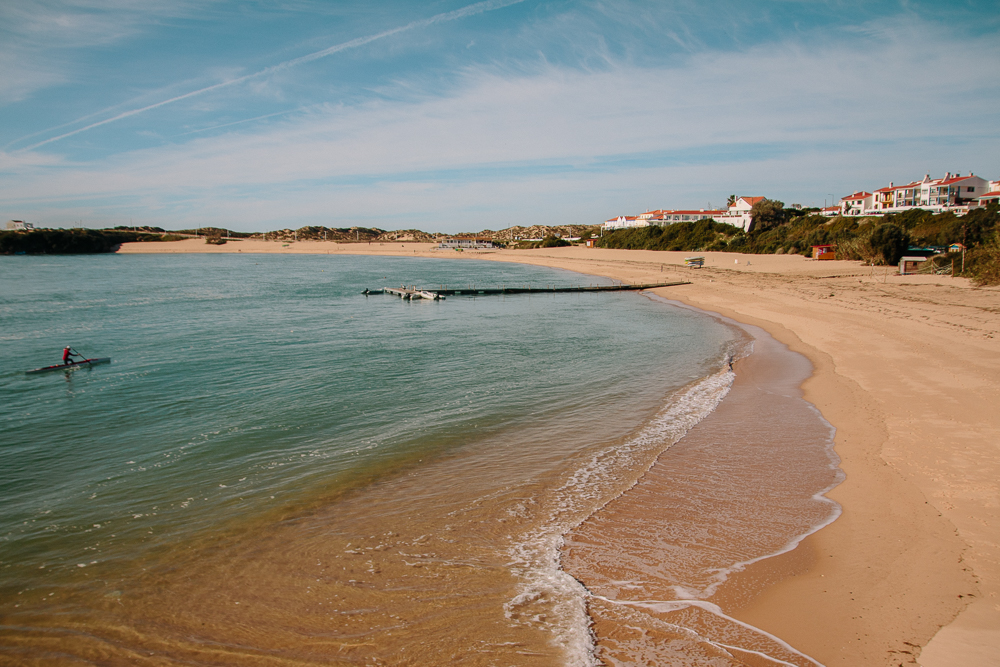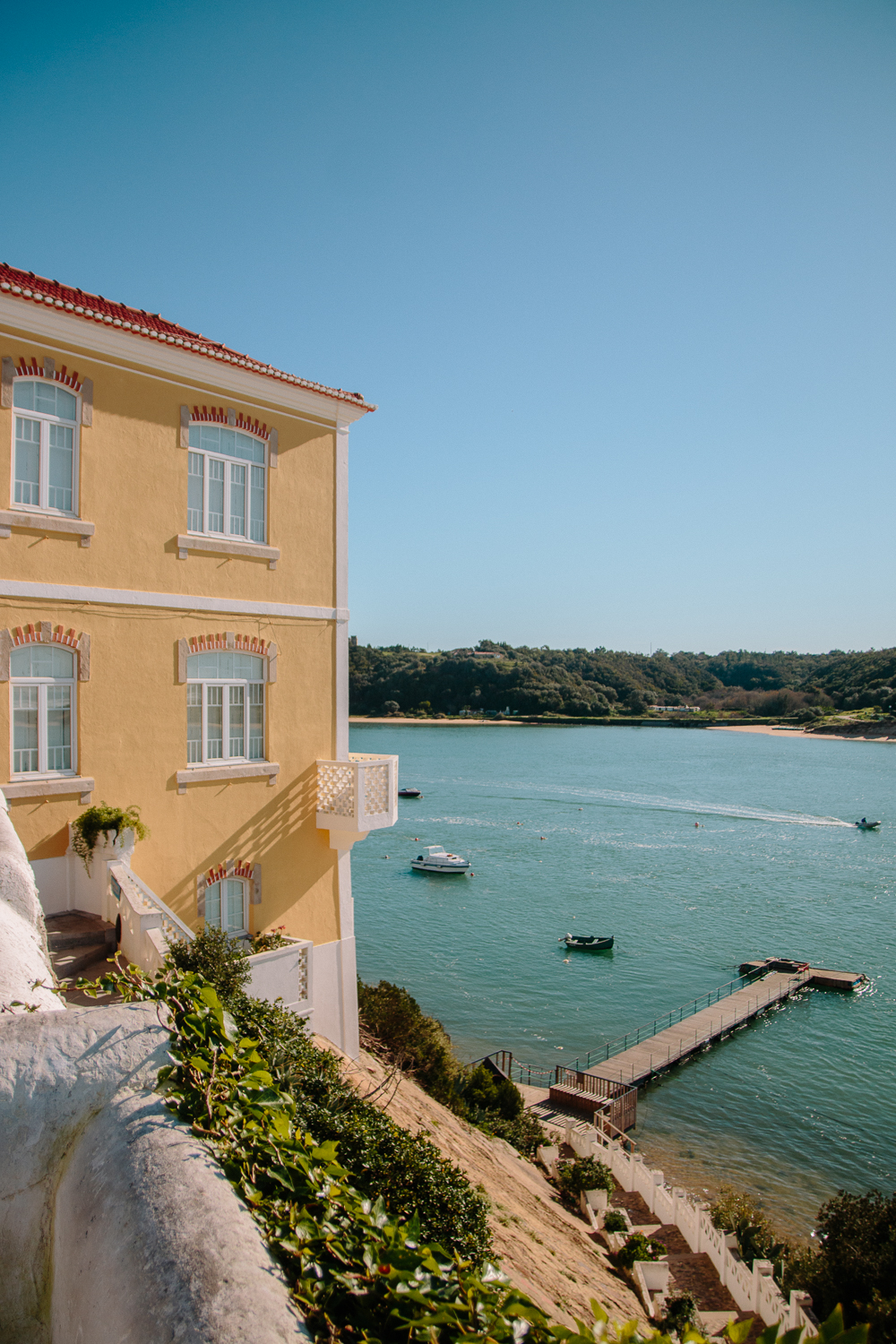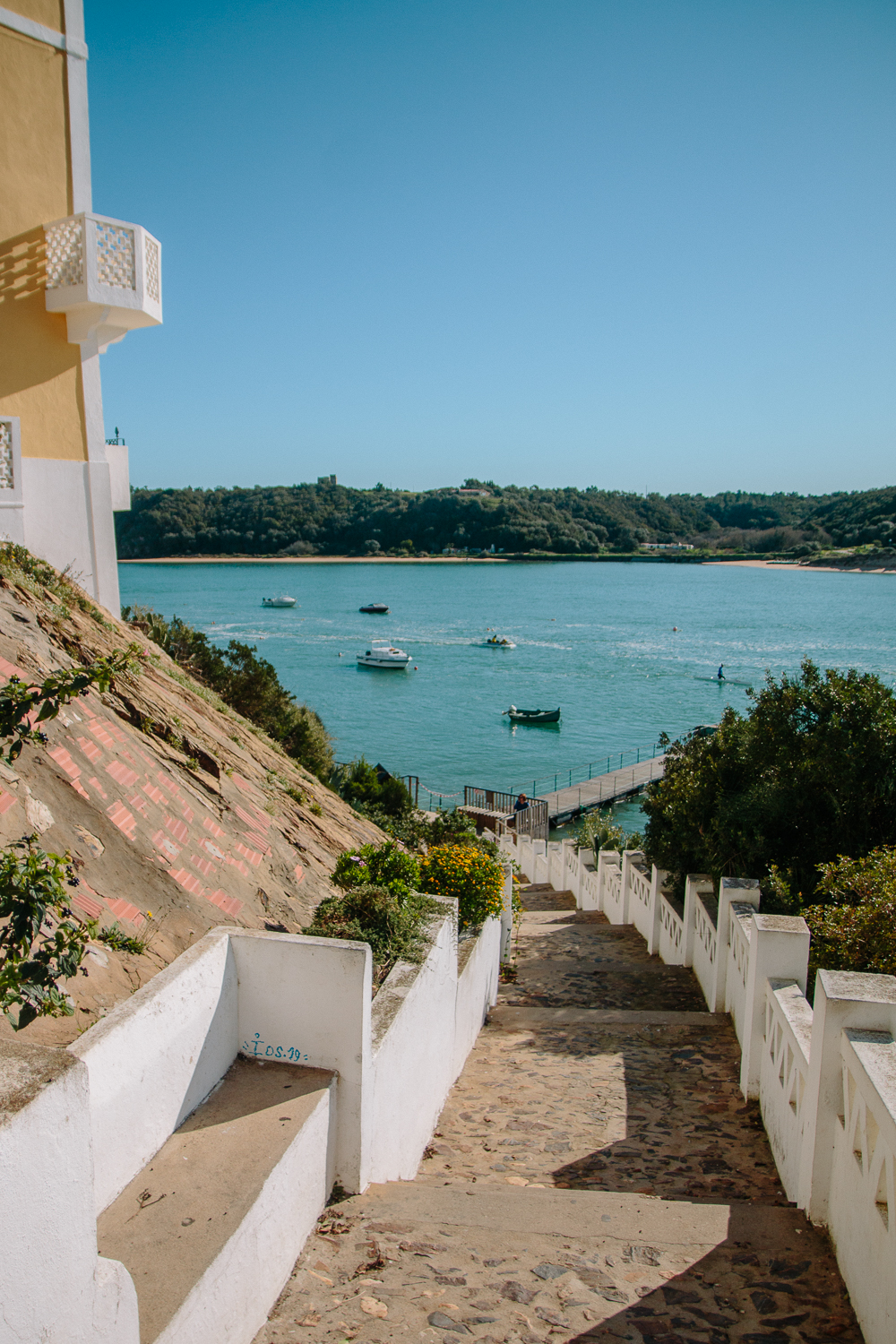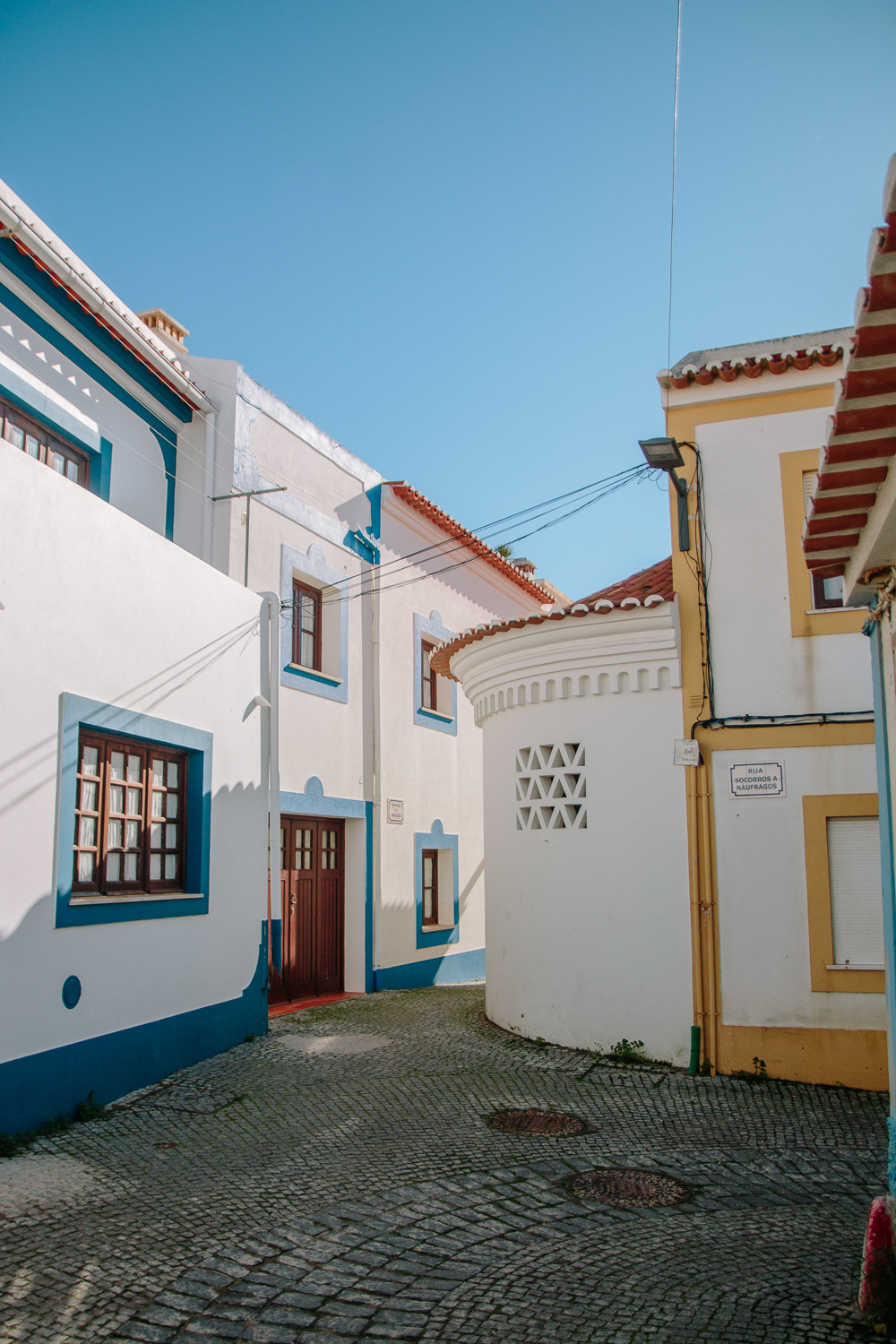 As we were there on Christmas Eve, 99% of the places were shut – there were a few places still open, but it was SO quiet. We barely saw anyone else while we got lost in the streets to Christmas songs playing in the background. We thought at first that it was a restaurant or house getting in the Christmas spirit, but as it seemed to follow us around wherever we went we quickly realised that the town had set up a whole audio system which was pretty cool!
It's a great place for SUP, kayaking and a little further round the coast from the quiet beaches that line the estuary, surfing! We wish we had longer to stay, but finding parking for the campervan was super hard – a lot of the town is restricted to campervans, so we found a little field carpark that locals seemed to be using and parked up there, though it was a little sketchy, with what looked like a car that had been broken into – Portugal is known for it's car break-ins, so we only stayed for an hour or so before heading on to our next place.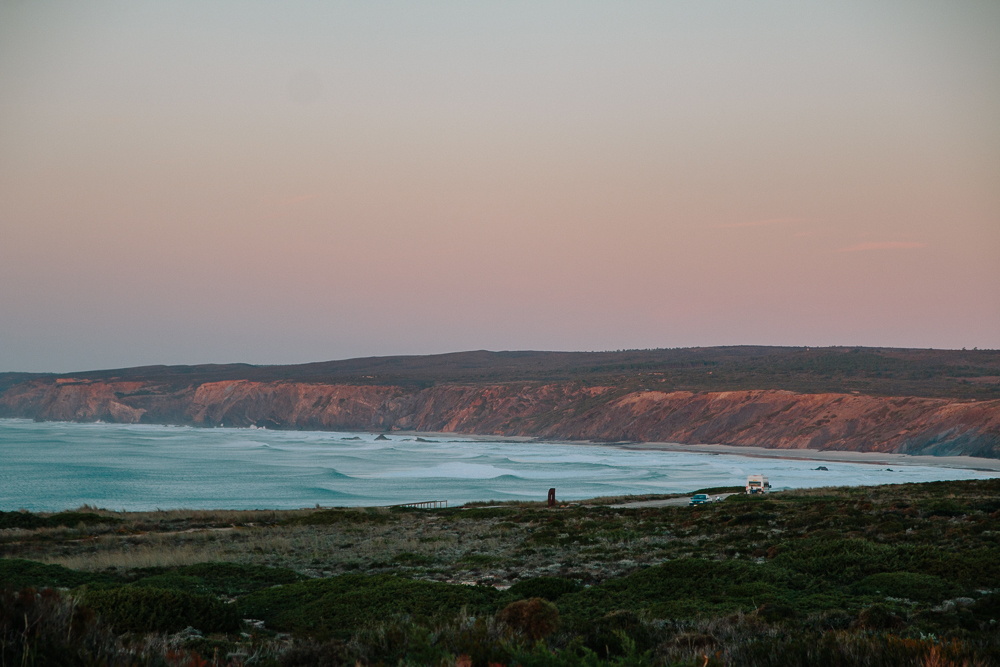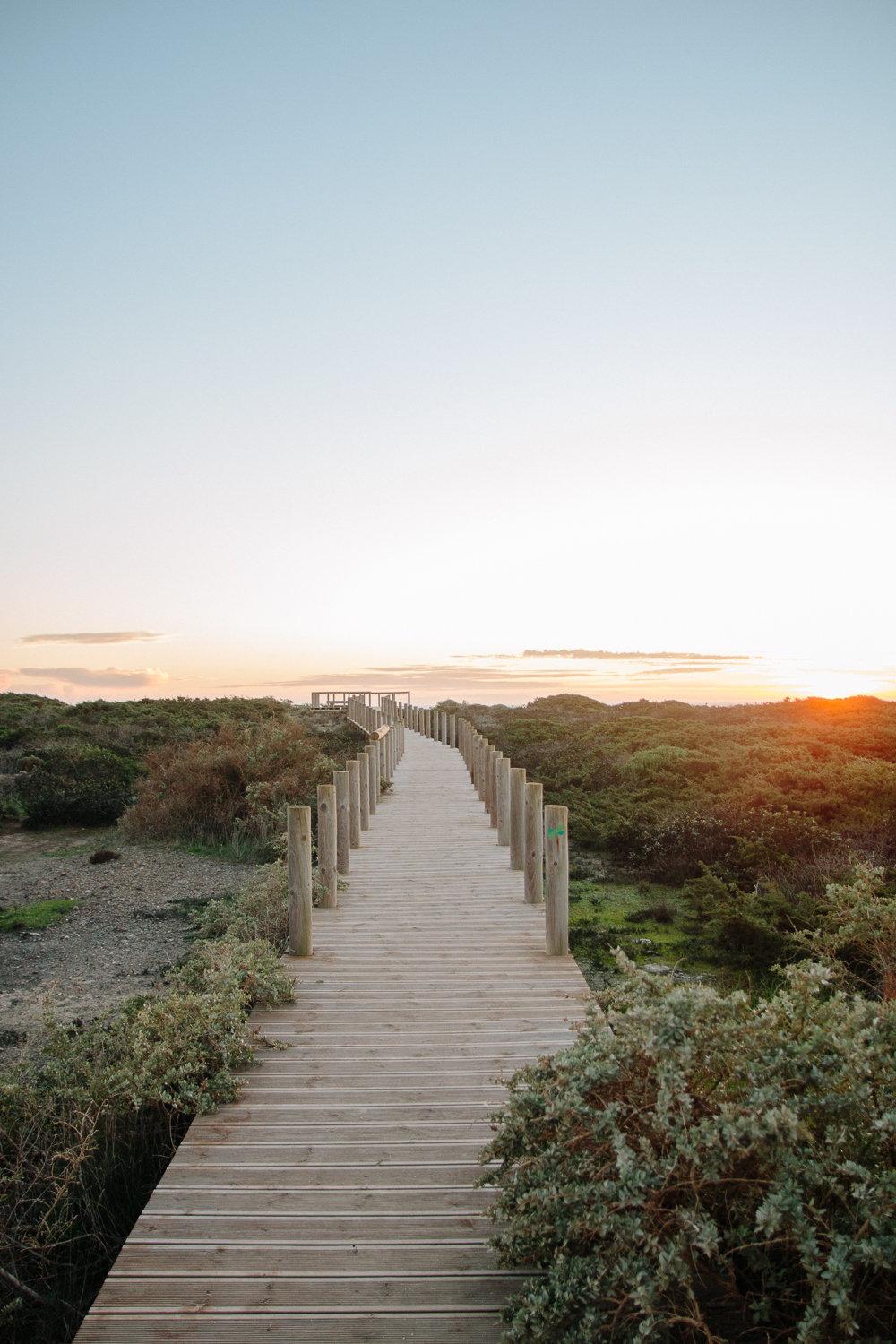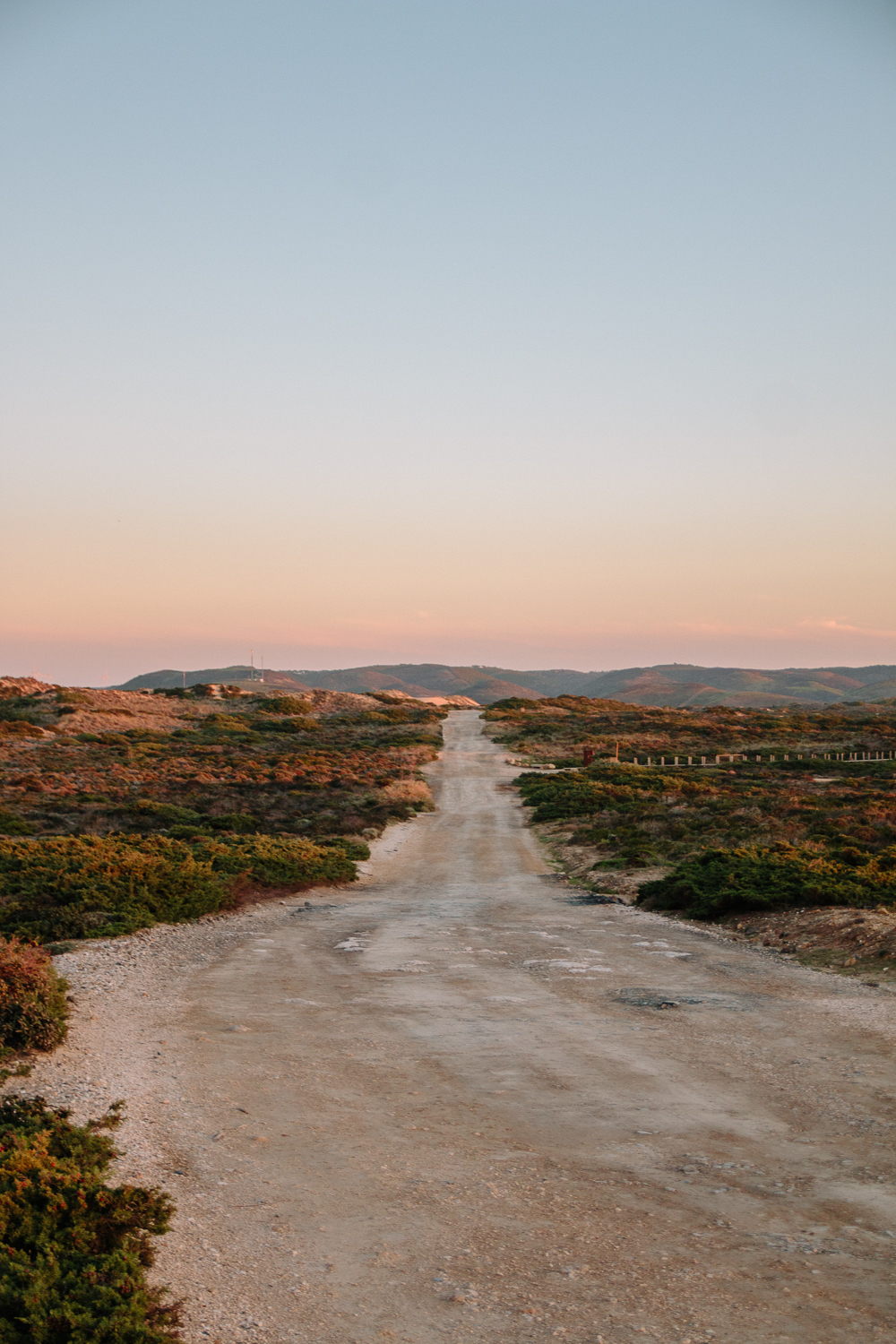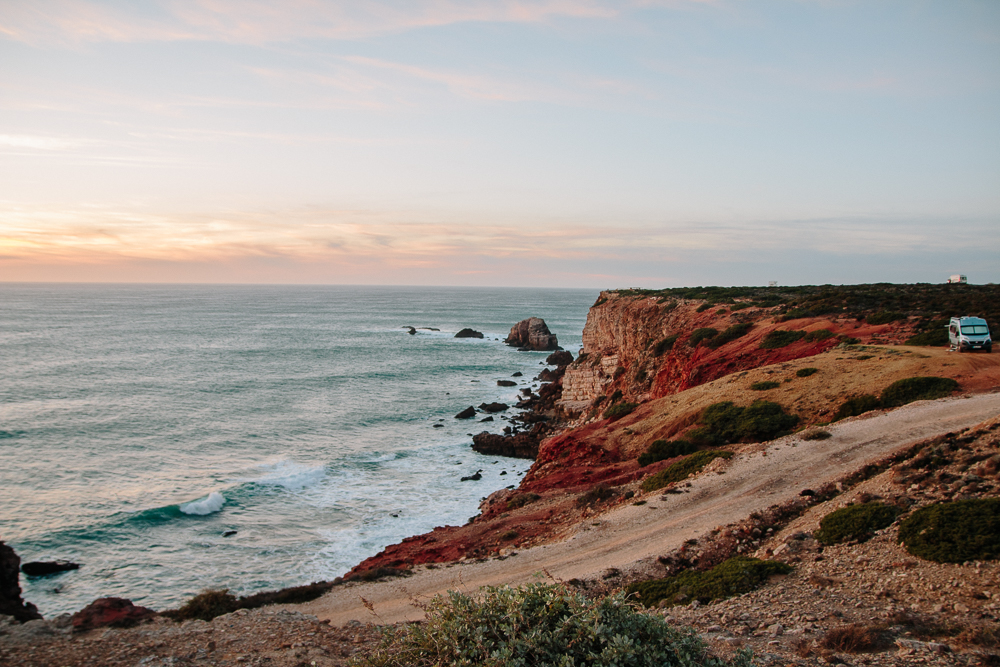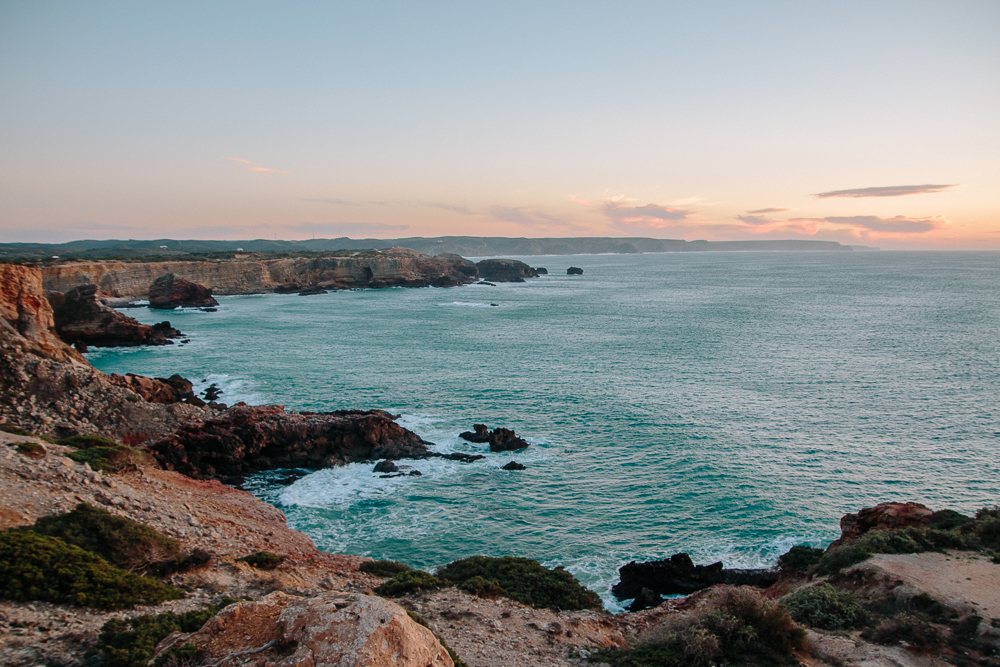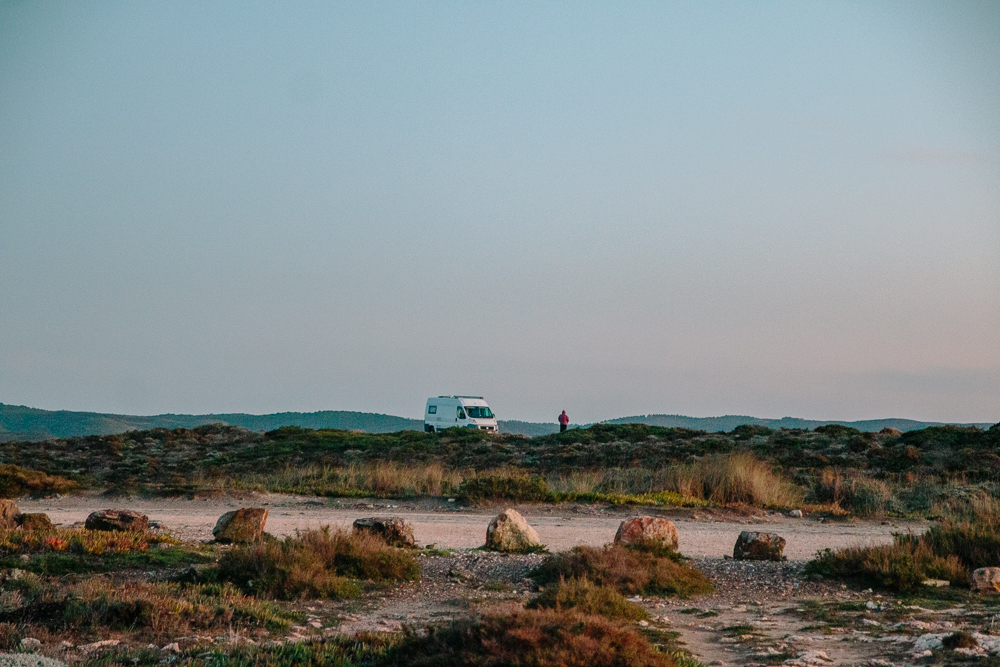 Christmas in the Algarve
We found our parkup for the night along the coast near Praia da Bordeira with amazing views either side of us, though we didn't choose the best location being parked at the top of the hill, exposed to the sea air from both sides – it was a little windy. We just chilled in the van for a while, watching the surfers and people hiking. The area we stayed had little boardwalks along the coast to go to little viewpoints, so we explored some of those at sunset too.
The next day was Christmas Day! We headed a little further south down the coast stopping at Praia do Amado beach, and finally at Sagres – we've visited here a few times, the first in December 2017 and the 2nd in February 2019 and it was always our dream to head here in the van for Christmas as it's such a well known vanlife place. And we did! We parked up in the famous carpark, explored the area outside of the fort remeniscing on past trips, and then settled down to make a whopping Christmas dinner in the van! It was definitely a good way to spend Christmas!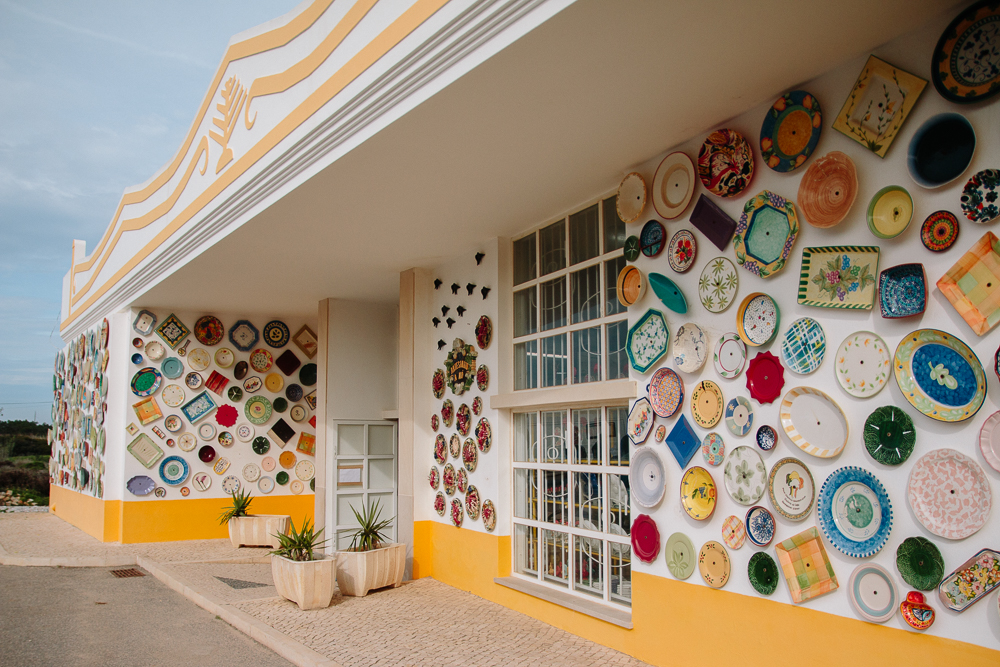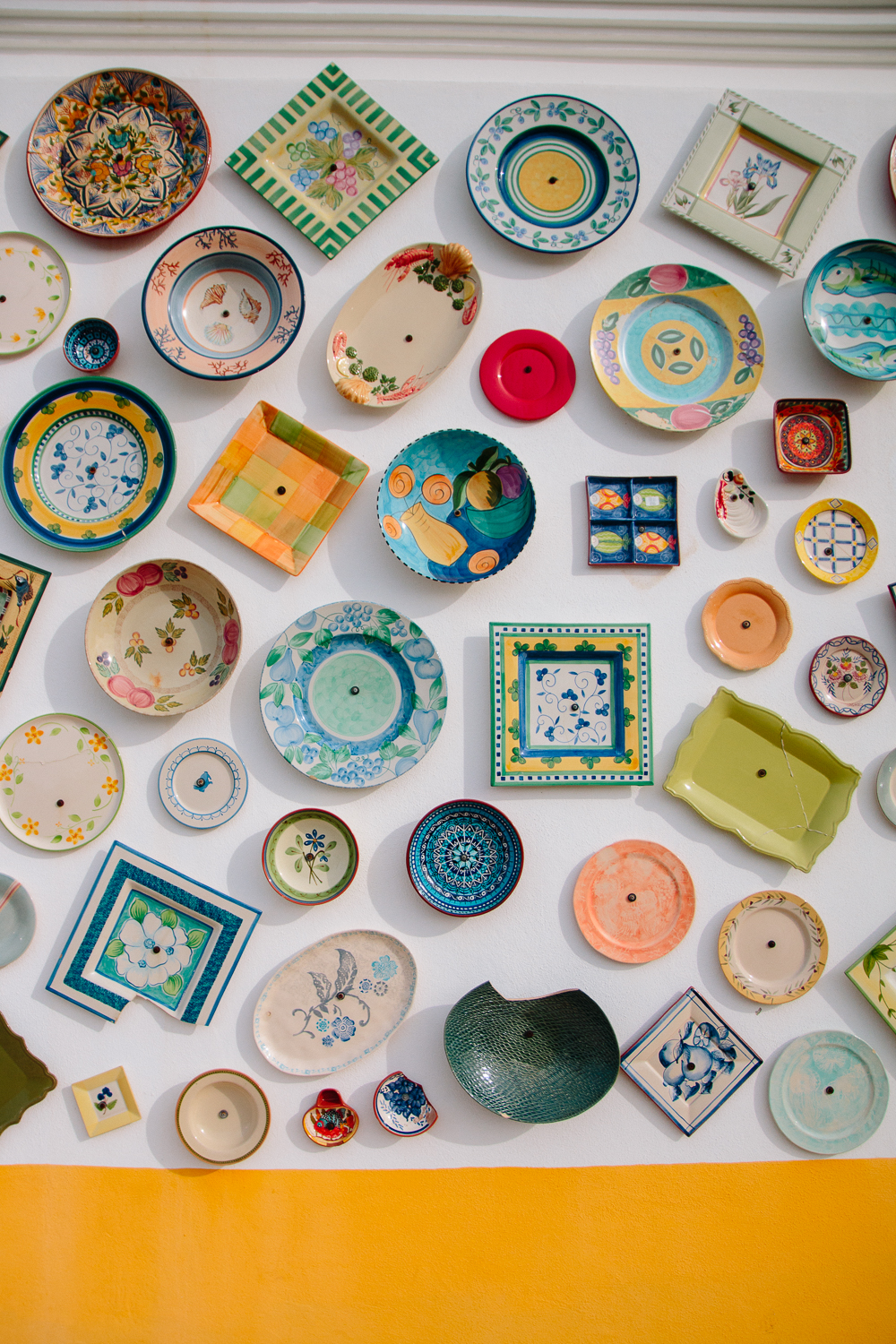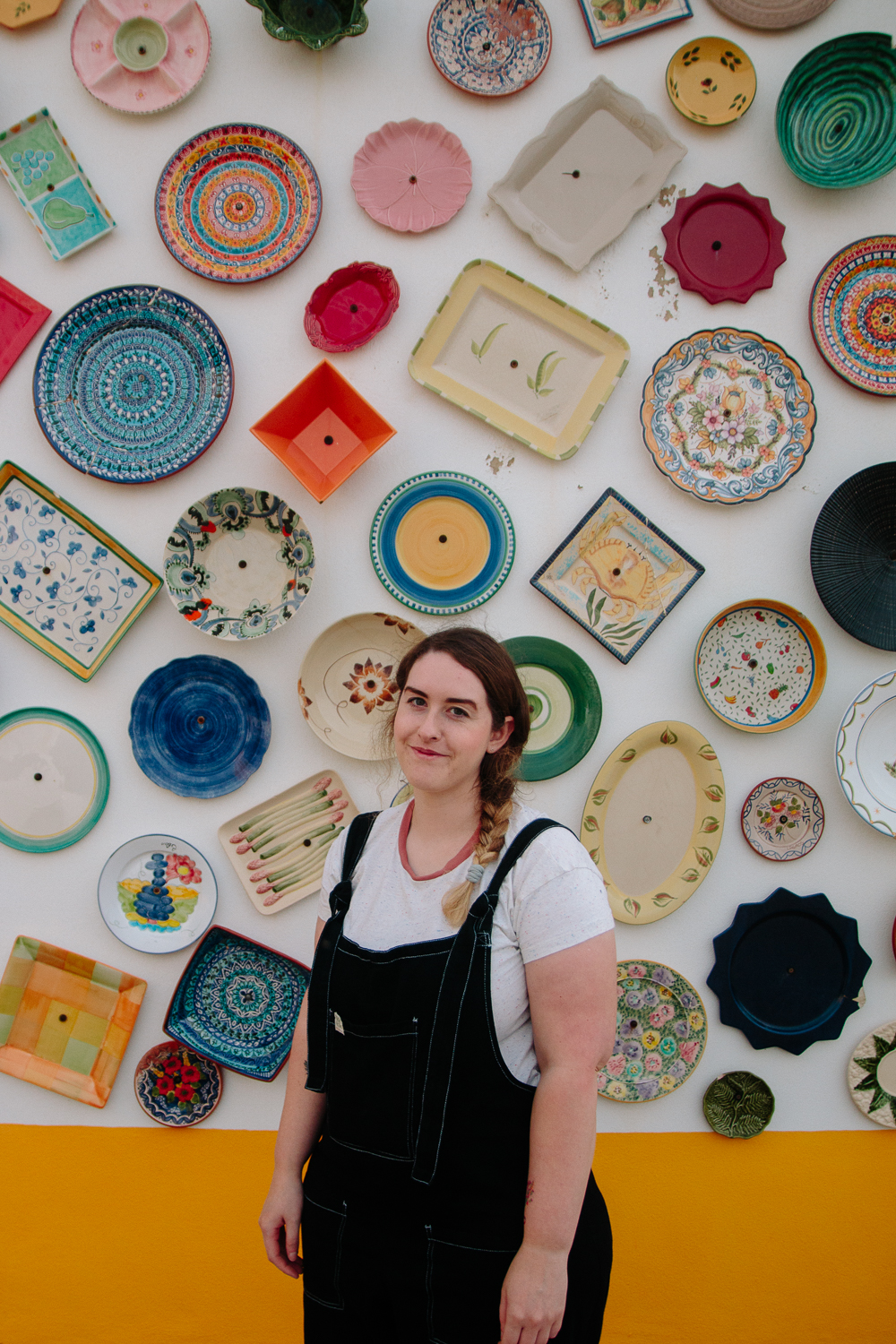 Artesanato a Mó
Ahhh, the famous Sagres pottery shop. If you've been to the Algarve before, you'd notice that most of the pottery shops tend to decorate their shops with old broken pieces of pottery and plates. This one is one of the biggest and most colourful that we've seen when we've ever been there and each time I'm so tempted to go in, until Shane reminds me that we're flying with hand luggage and can barely fit our own clothes in our suitcases nevermind some pottery too.
So of course, being in the van I told Shane to pull in as we were leaving town, just hoping that it would be open on Boxing Day and was so shocked to see it was! We took obligatory photos outside the shop and finally headed in to the pottery heaven. Oh. My. Gosh. I literally could have bought everything, but we couldn't figure out a safe place to store them for the other 1.5 weeks of the trip, so I managed to buy 2 large (reduced) dinnerplates (which are literally my fave and the only ones I eat off of now), a mug, some magnets, an oven glove and some traditional Portuguese style house numbers – which we're still to put up 7 months later. I've already told Shane that when we go back this Christmas, we'll be heading straight there to buy way more this time!
So that was our southwest coast mini roadtrip for a few days. There were so many places that we wanted to stop but just didn't have the time – maybe this year (as long as everything with Coronavirus stays settled down) we'll get to tick a few more places off the list!
Follow
Save