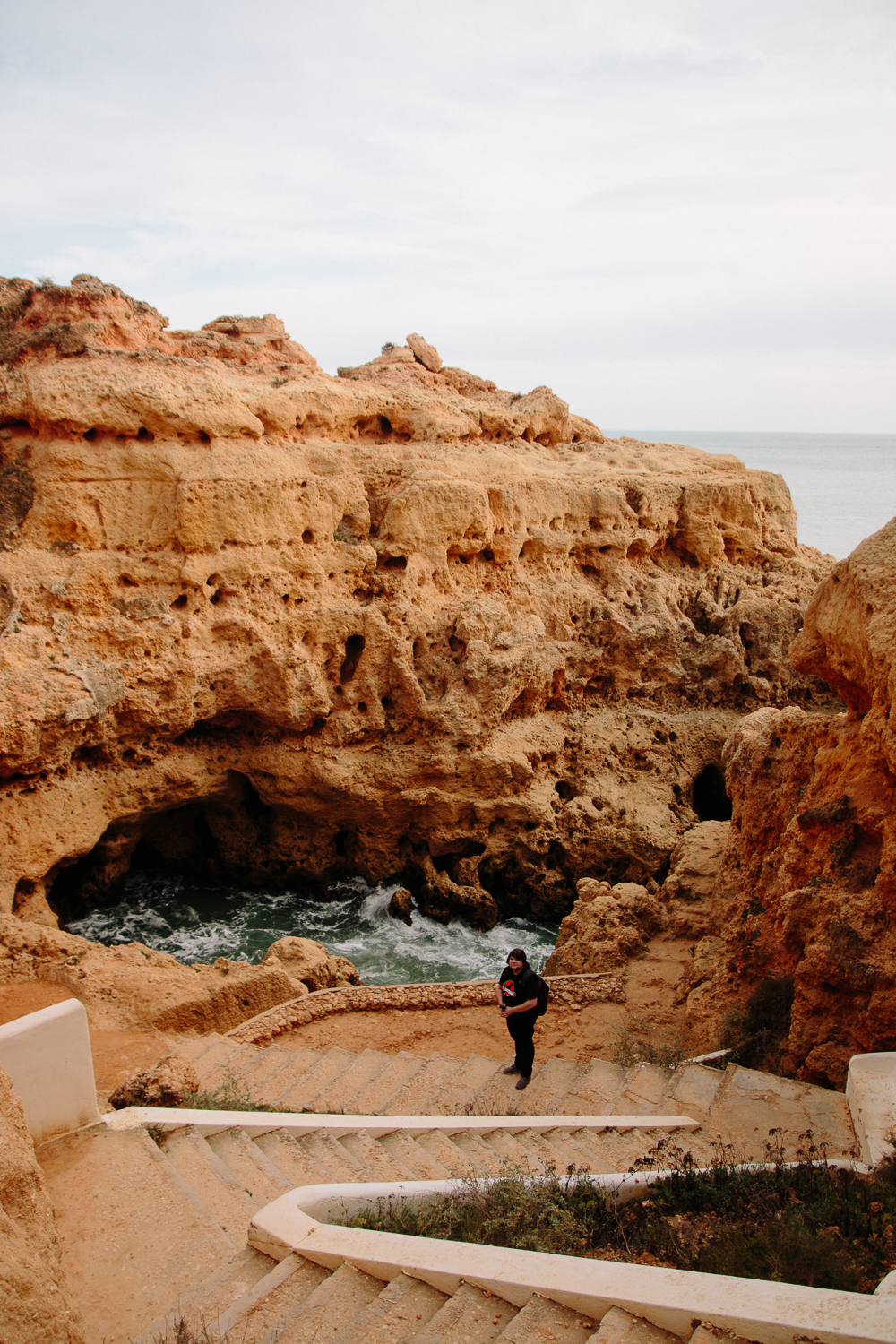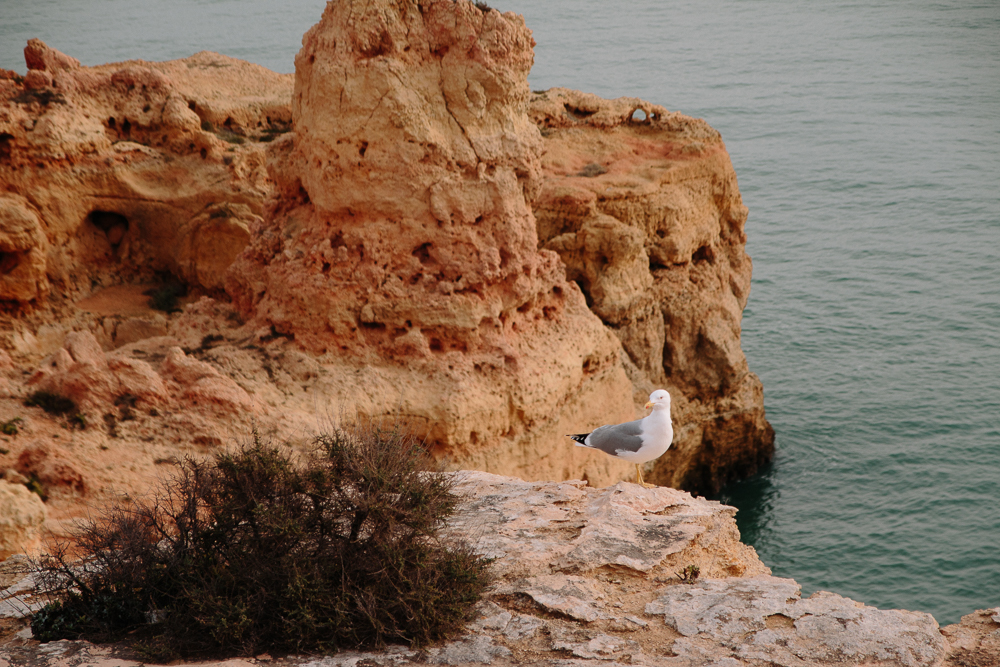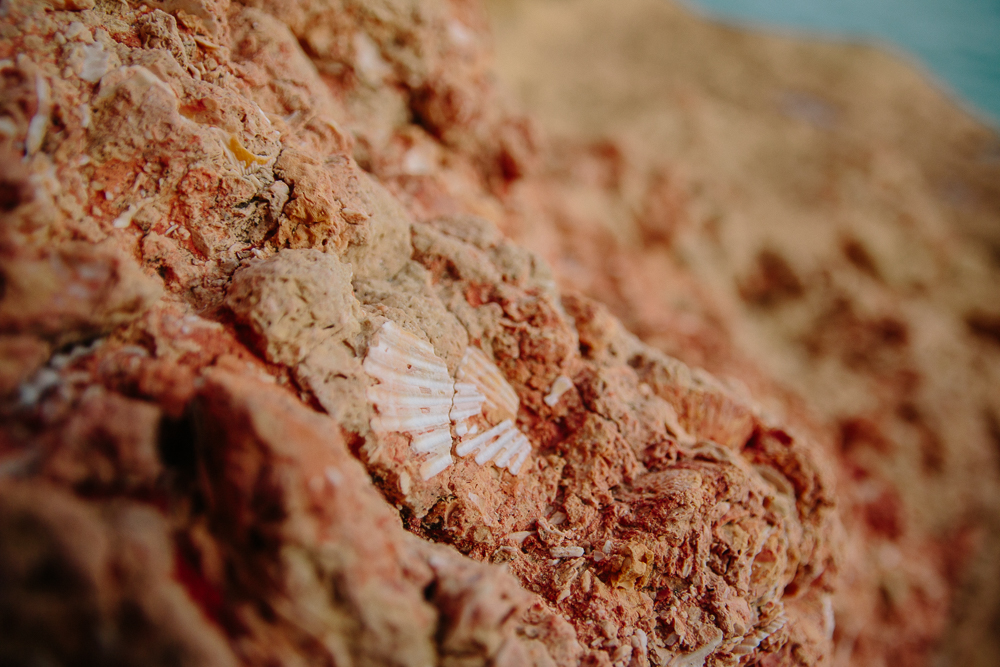 Carvoeiro Boardwalk
After leaving Sagres around lunchtime, we drove east along the Algarve coast. We've been here a few times before (you can see all of my Algarve posts here), so there wasn't much we wanted to see this time around so we decided to leave and head for Spain, but along the way wanted something to do. Shane found Carvoeiro boardwalk – I'd actually wanted to visit the town the previous two times we'd visited, but we never had time, but I'd never heard of the boardwalk.
The Carvoeiro Boardwalk is a 600m boardwalk that leads between Carvoeiro beach to the Algar Seco cliff area and if you were to just walk along it, would take around 10 minutes, but it's impossible not to stop and explore the cliffs! We parked at the top of the Algar Seco cliff and started our explorations there – there's a series of caves and a sinkhole which you can walk around and explore, and during the summer months the water is a lot calmer so it's perfect for swimming in too!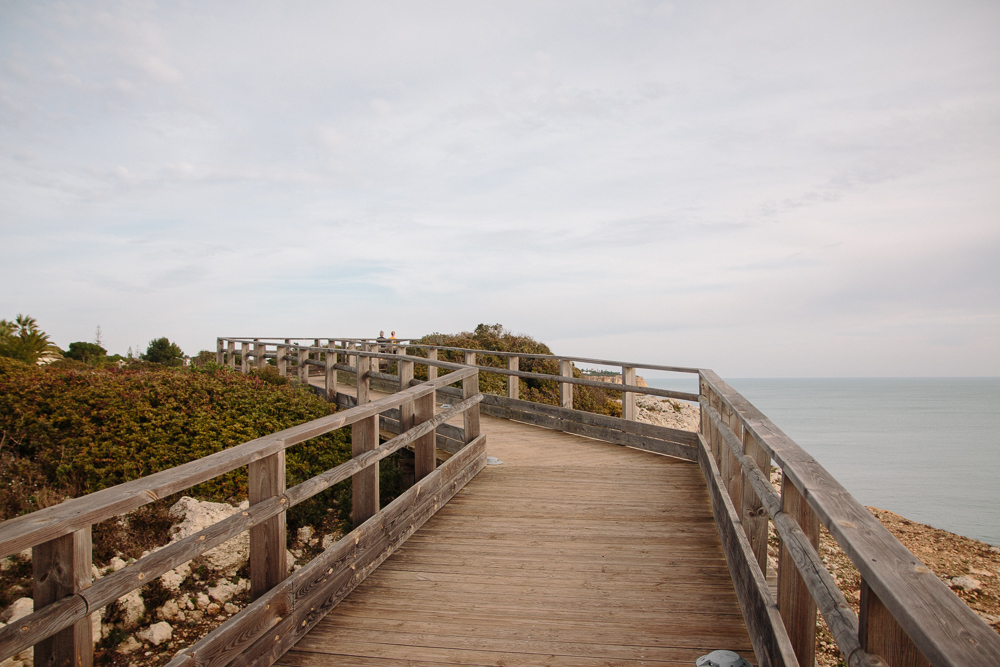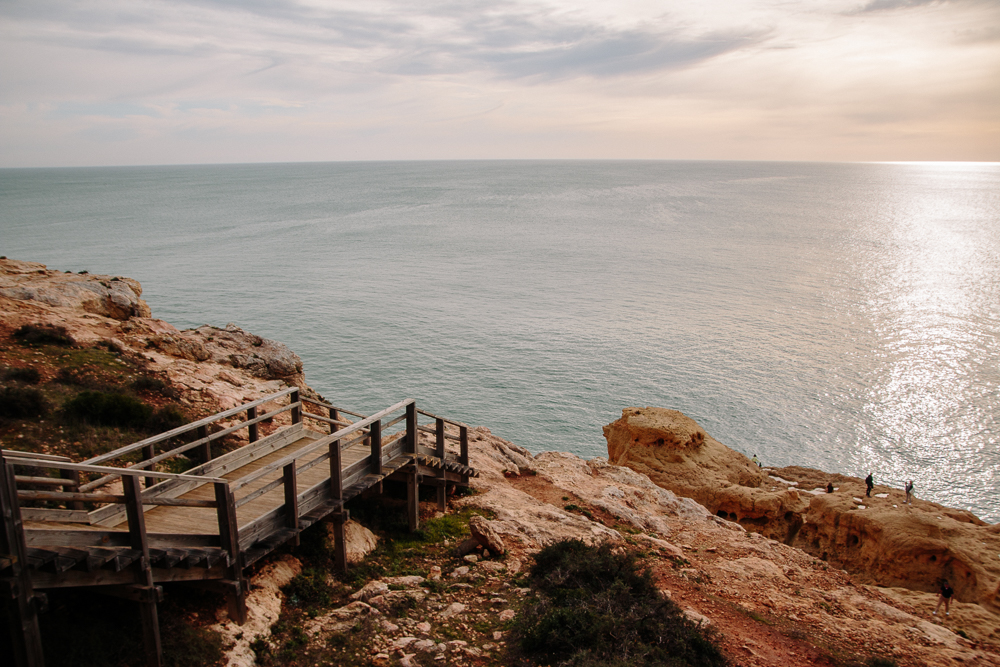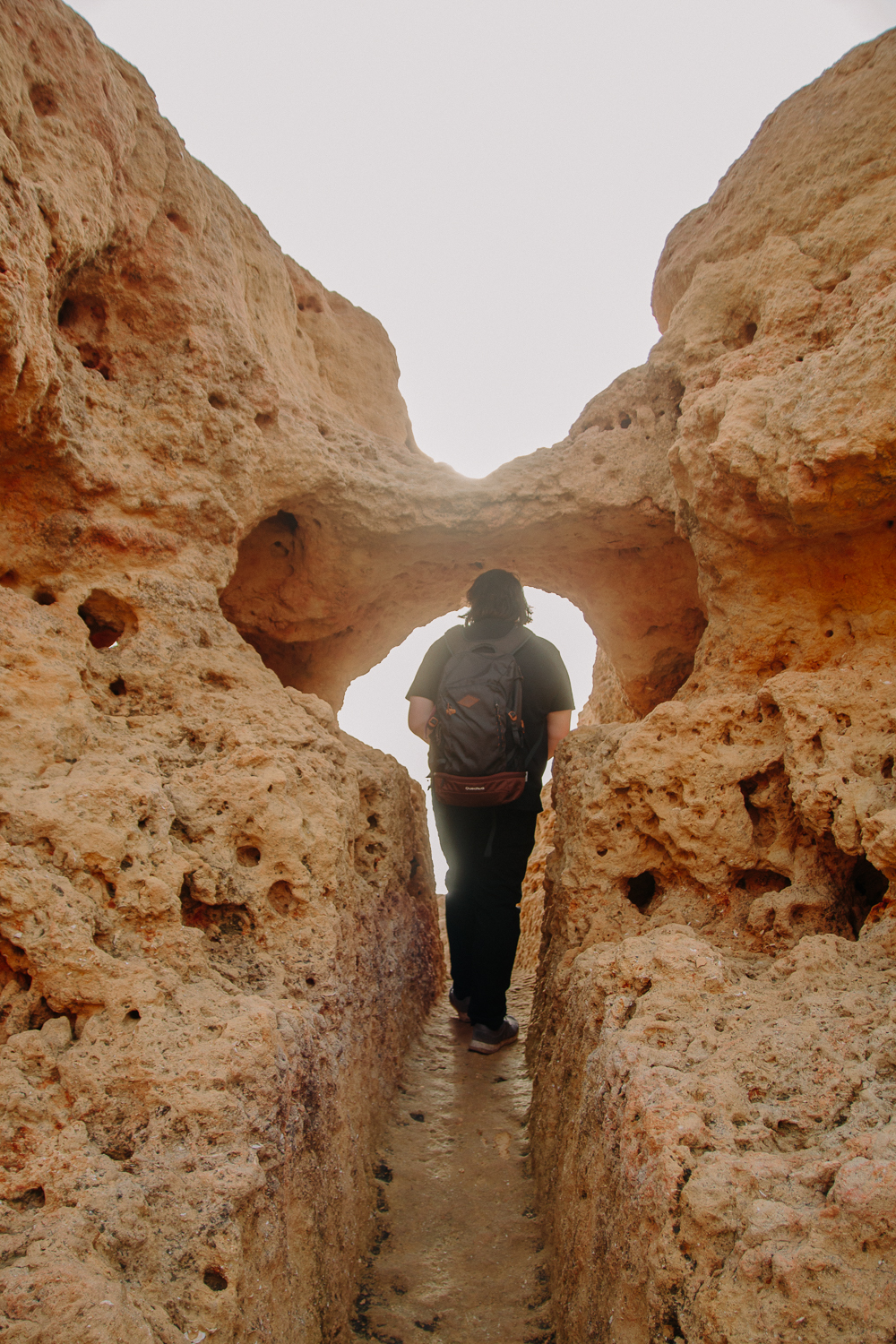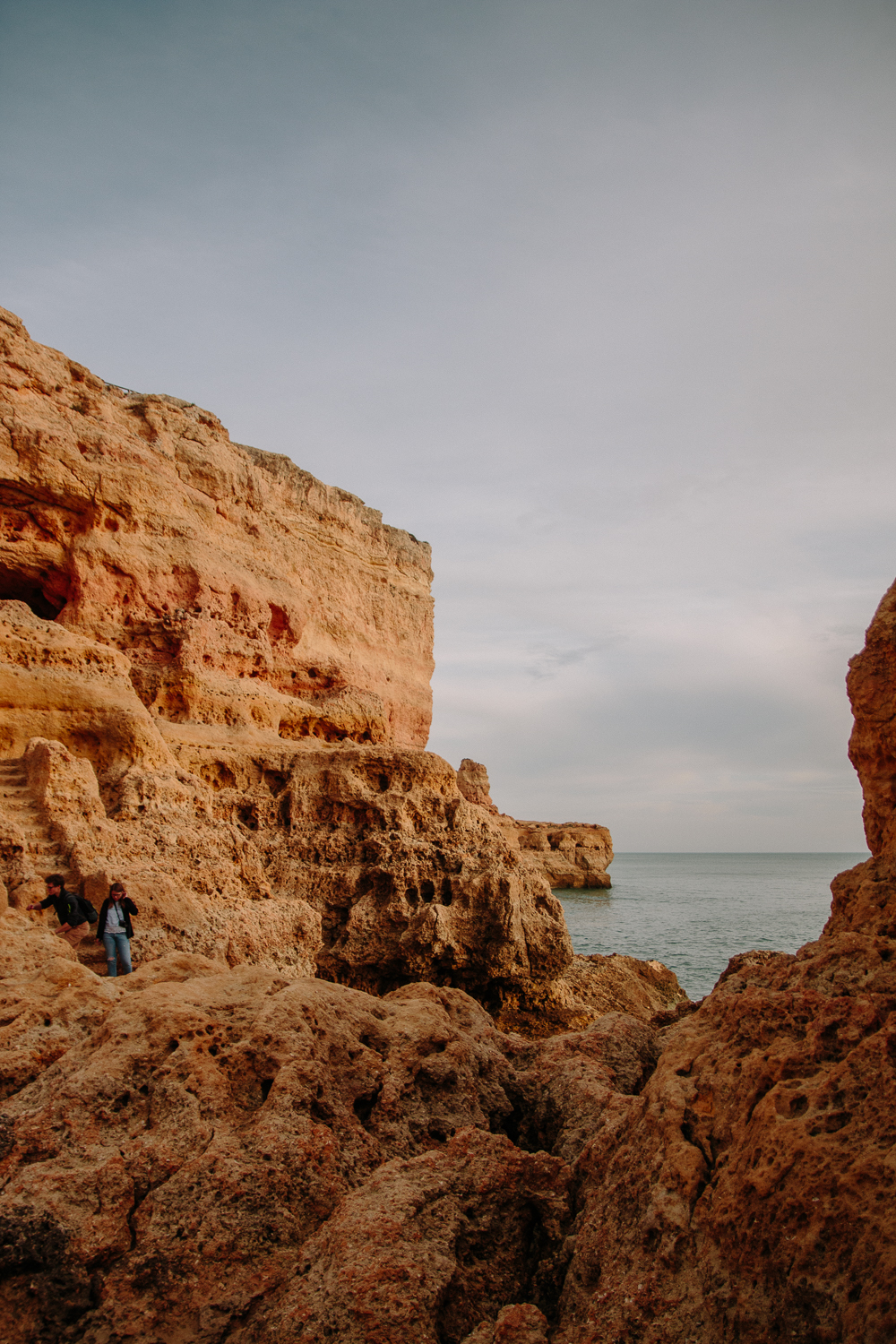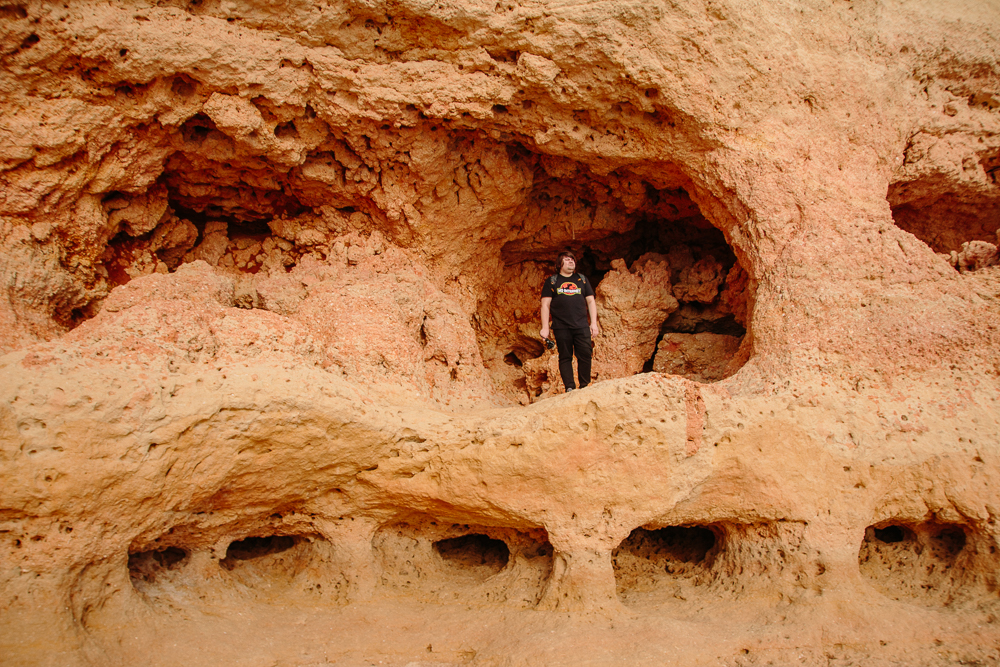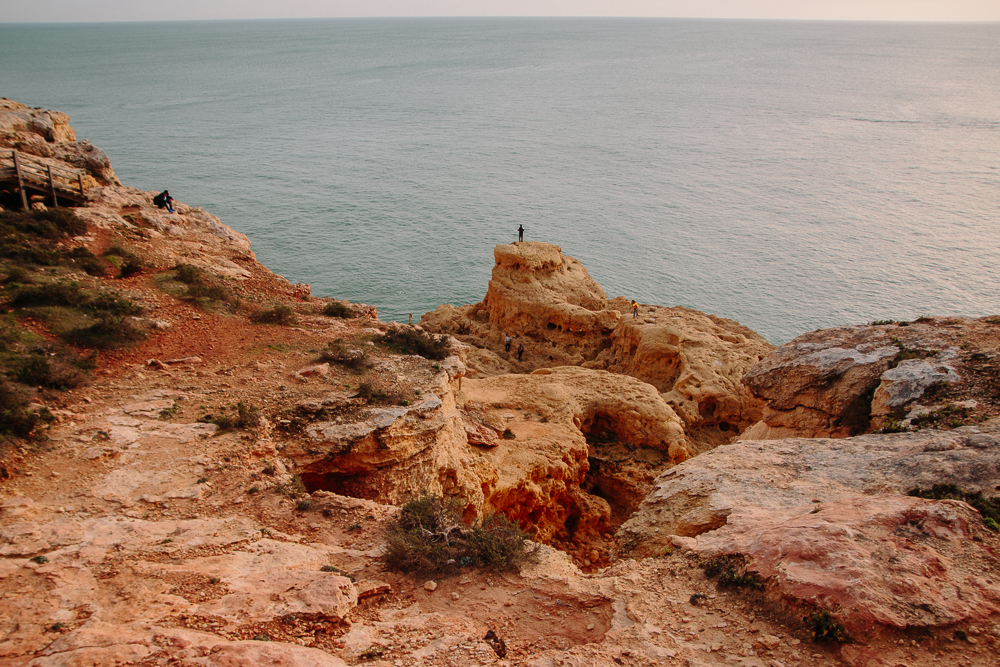 Carvoeiro Caves
As you walk towards the town along the boardwalk, you come across a series of mini boardwalks that lead to the top of the cliffs where you're free to roam (at your own risk). There's SO much to explore here, that I think we must have been there a good hour or two exploring the nooks and crannies of the rocks.
There's stairways carved out of the limestone rock, leading to carved out paths which takes you through archways, past sinkholes, natural caves and tunnels too! There's a few viewpoints out to sea aswell, where you can watch the boat trips pass by. We actually did a boat trip past here on one of our previous trips to the Benagil Cave, which I definitely recommend!
During the summer months, you'll definitely need some sunscreen and plenty of water as it can get hot there. During the winter it wasn't too bad (we were there on Boxing Day), but the sun can still be strong. There's no opening times or anything so you can go as early or late as you like, but I definitely recommend just before sunset for a nice sunset walk!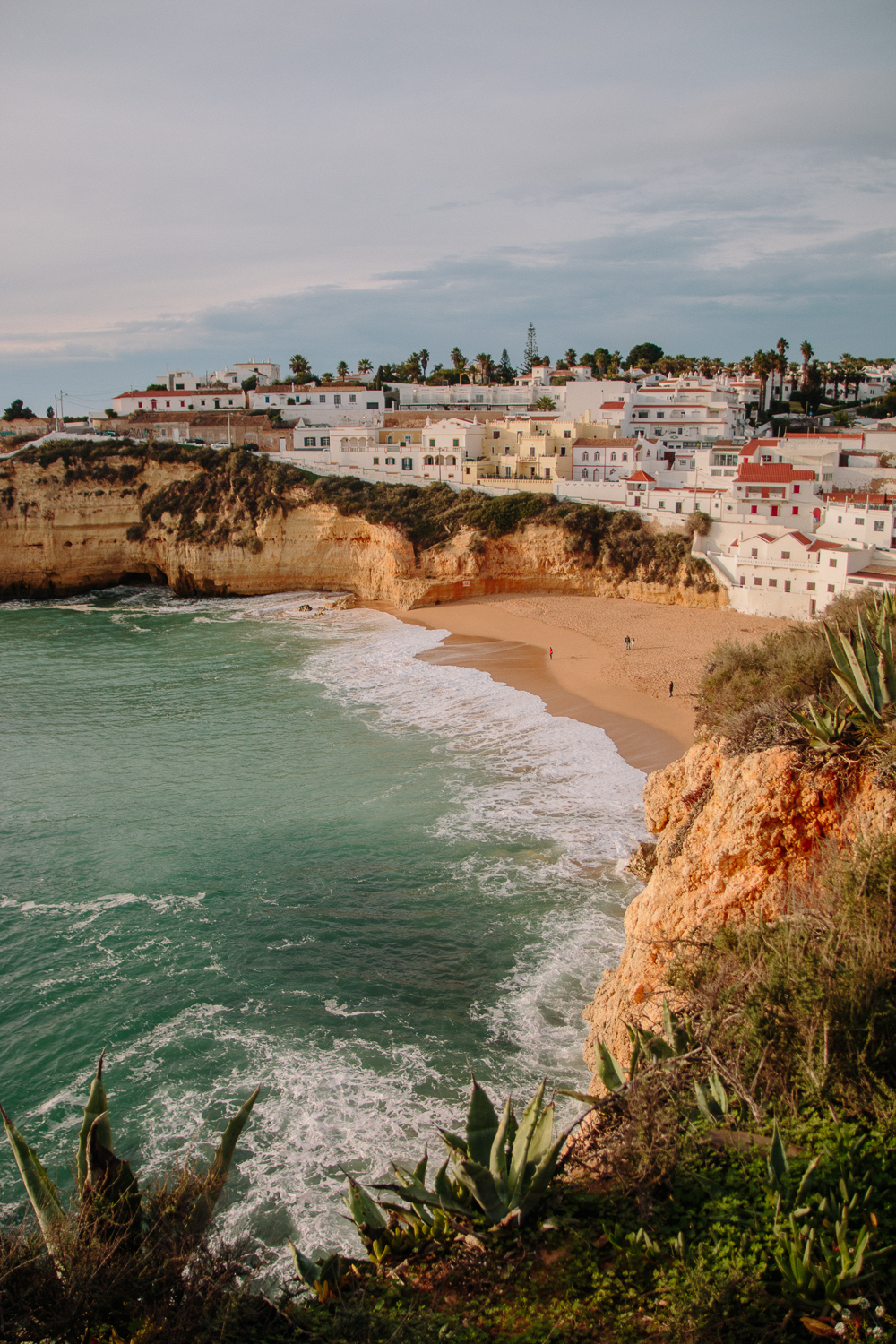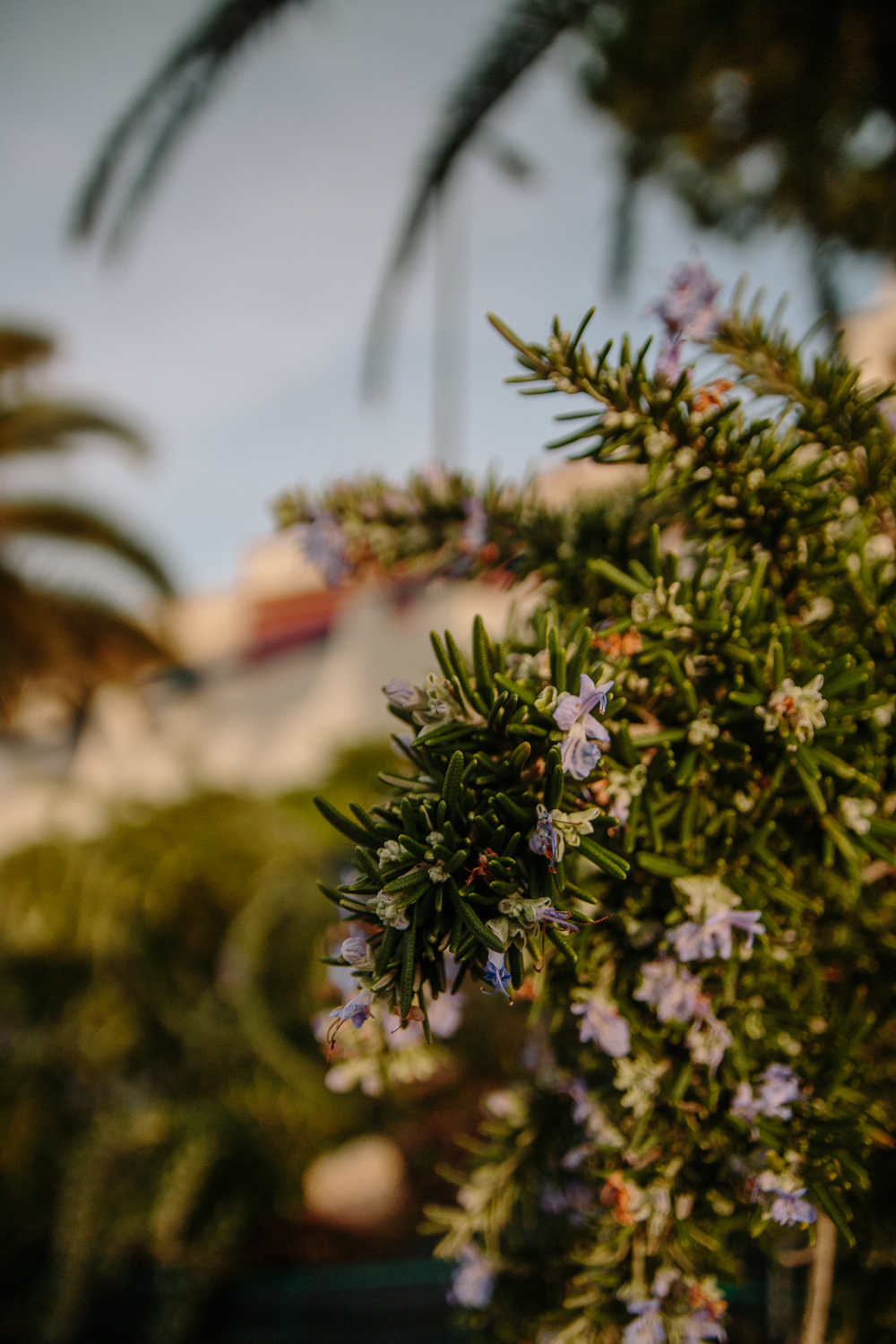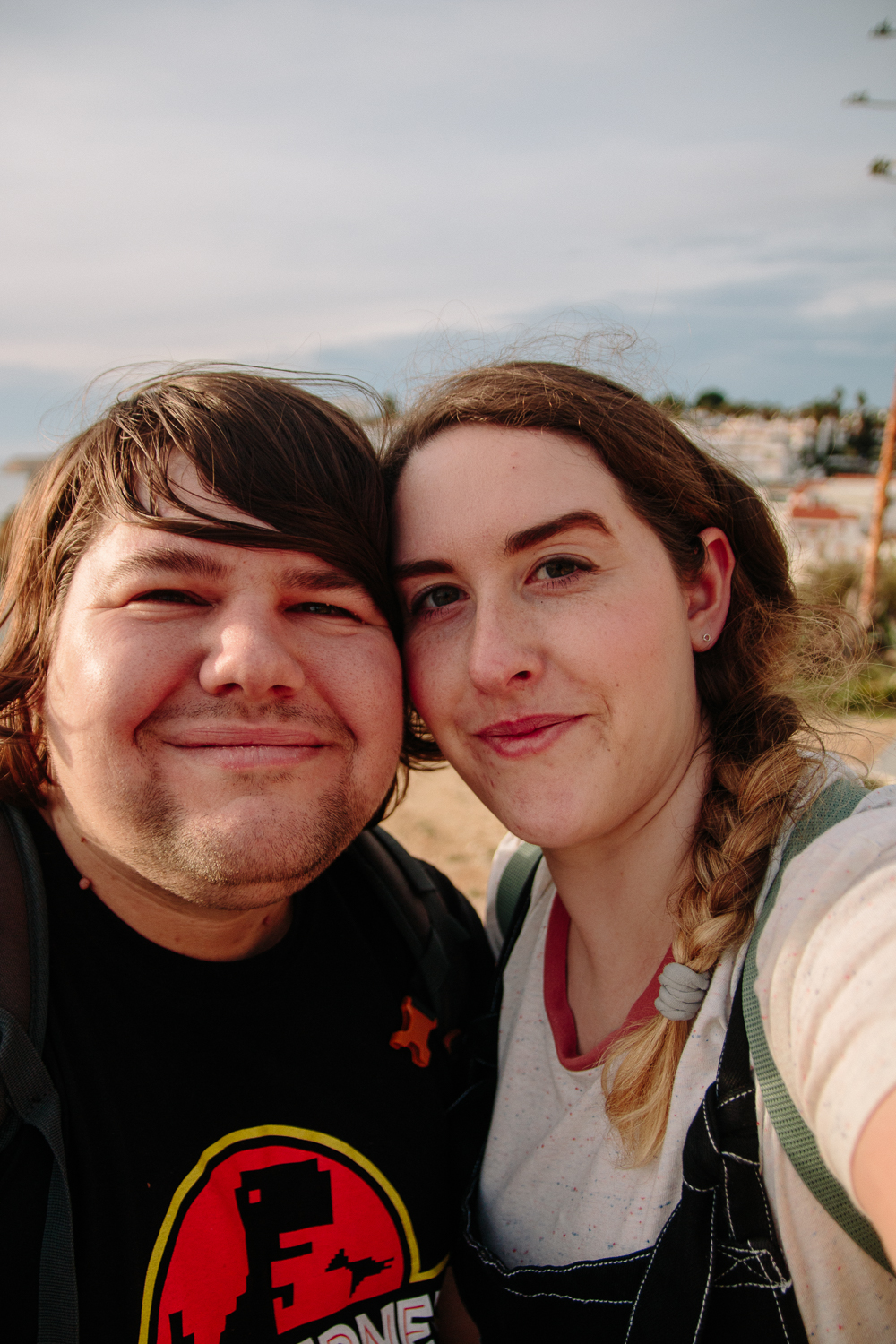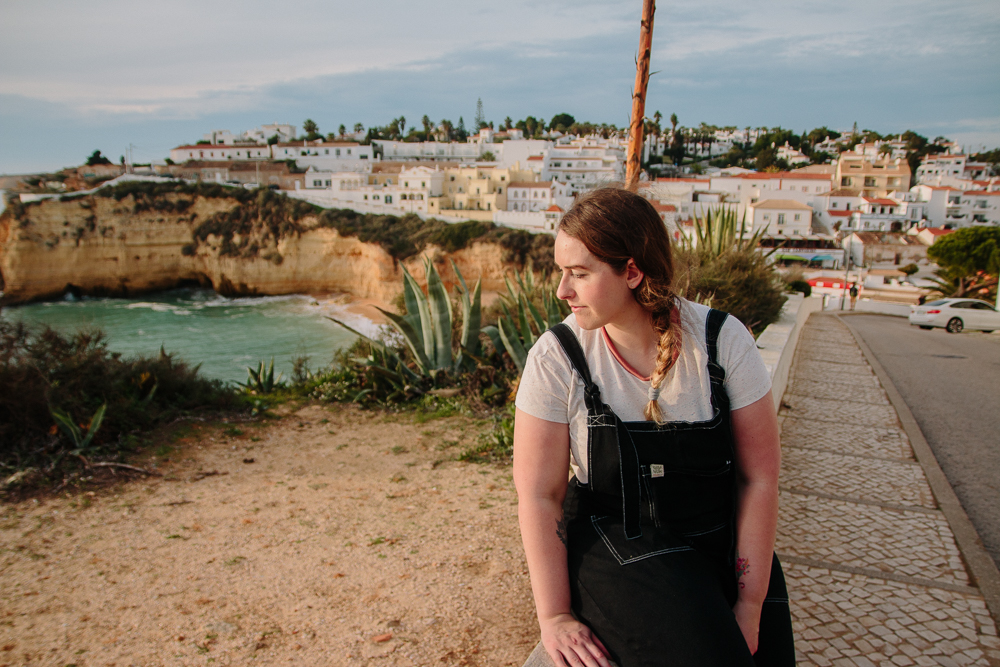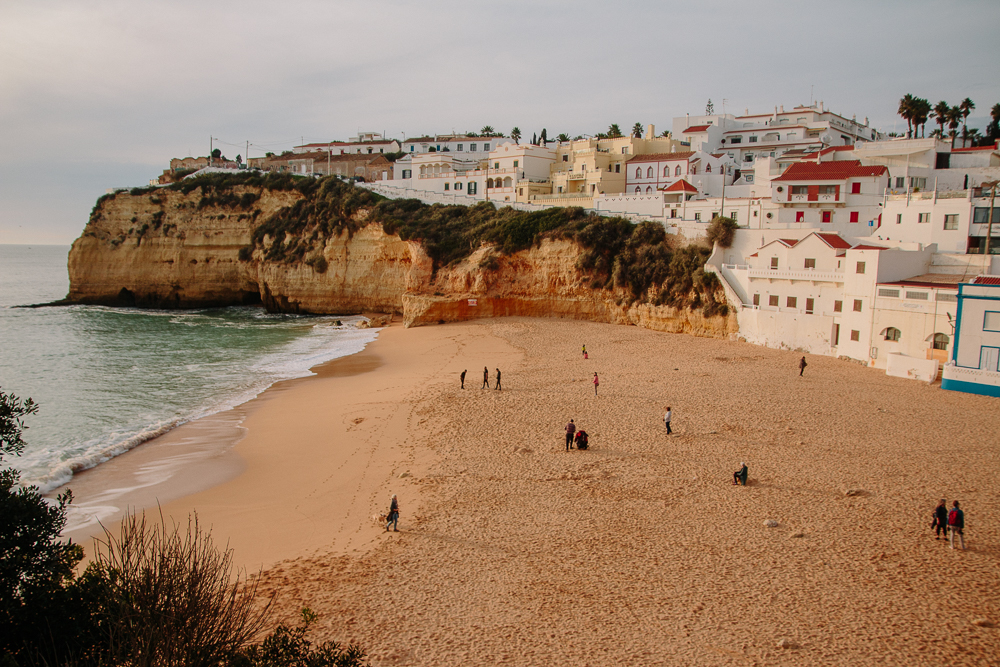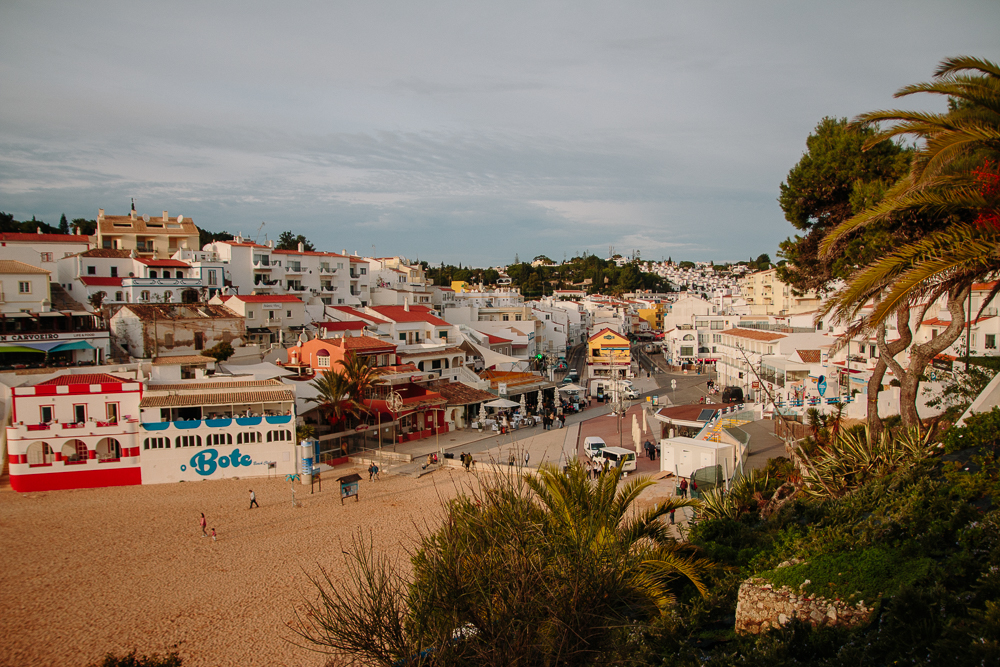 Carvoeiro Beach
At the other end of the boardwalk you come out at a viewpoint over Carvoeiro beach – one of the most popluar beaches in the Algarve. I remember on the Benagil Cave boat trip, our captain said that duriing the summer months, the beach is packed like sardines (as with most of the beaches in the Algarve tbh), but you can see why! The water is nice and shallow, and it's literally right on the main road of the town, lined with shops, bars and restaurants.
As you walk down the hill into town, there's smaller viewpoints overlooking the beach and town. We wanted to stop for some of our favourite Algarve dinners – fish and vegetables, but everywhere was either shut, or serving expensive set meals being Boxing Day. I'd definitely recommend a visit if you're in the Algarve. The easiest way to get here is by car, but if you're not hiring one, then there are regular busses from Lagoa.
Follow
Save