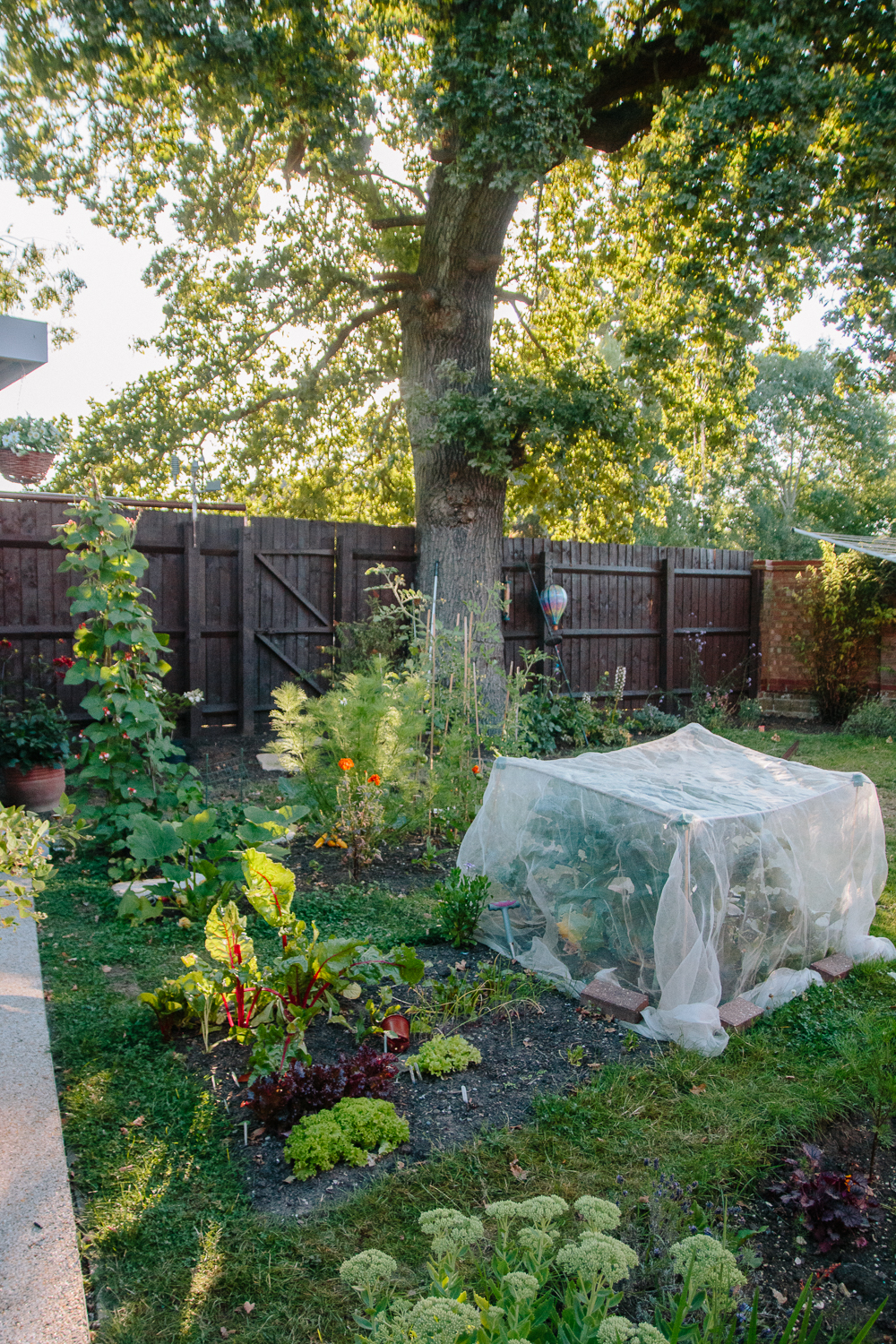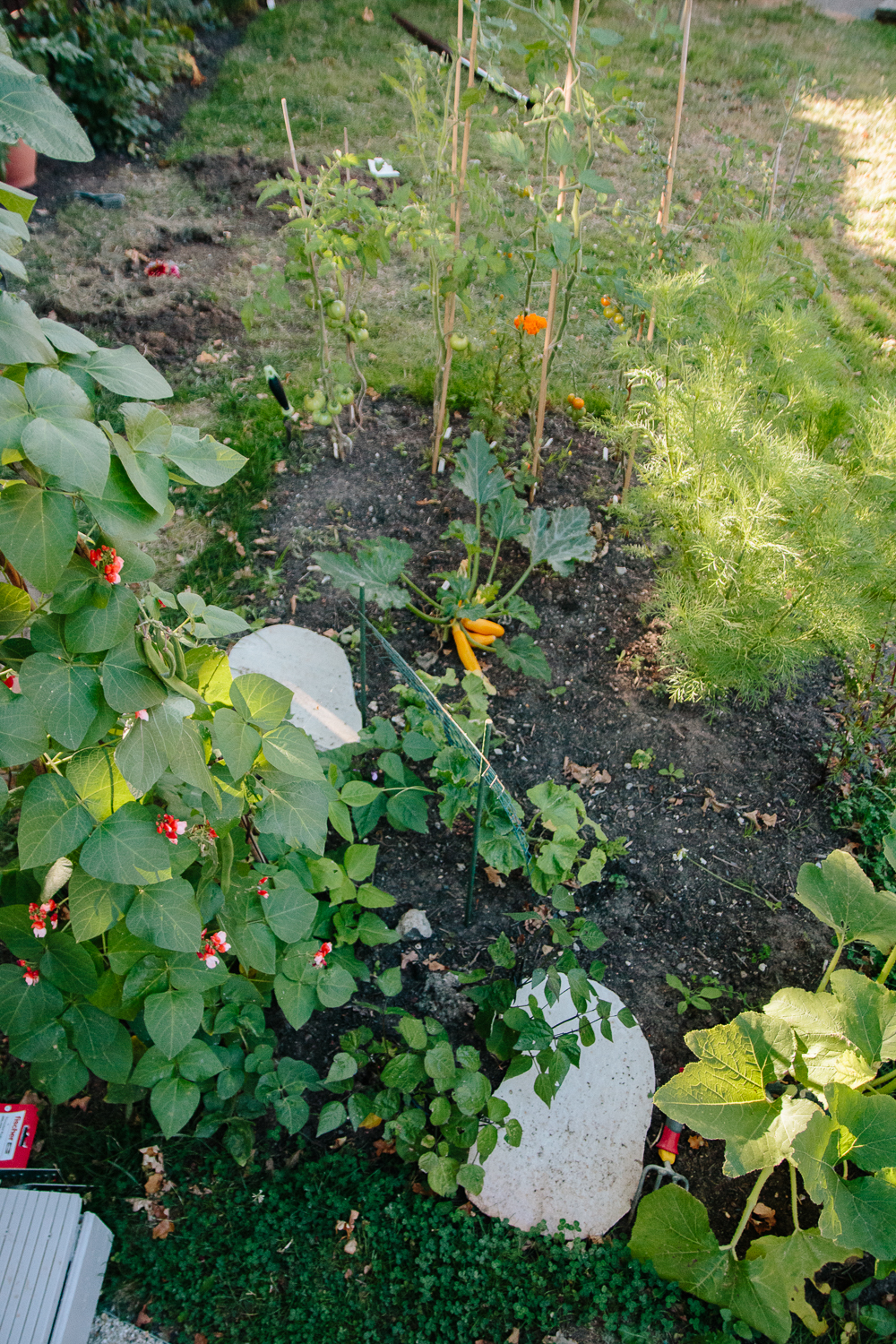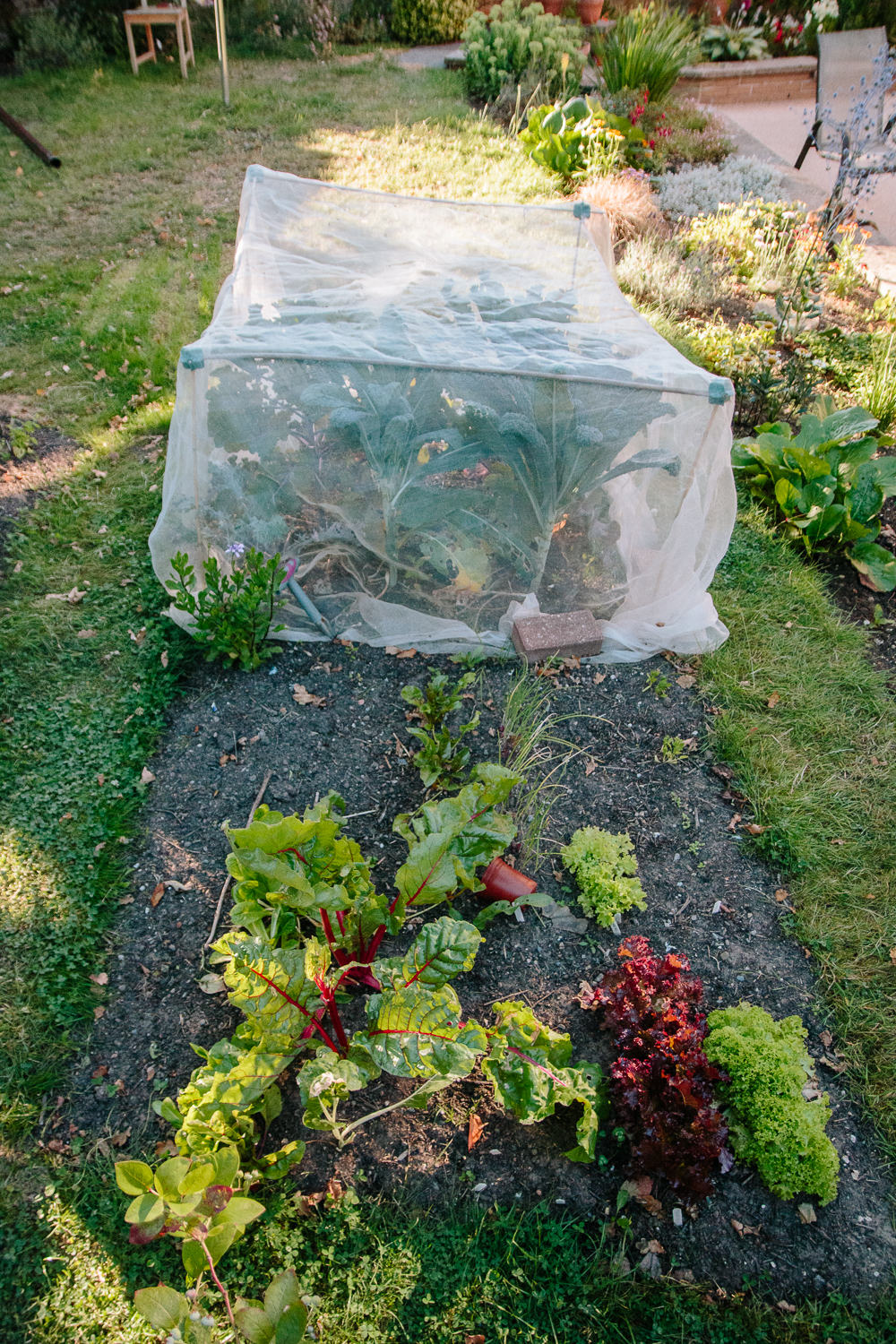 Grow Your Own – July
The weather in July wasn't the best – we had quite a few colder days, with a lot of rain, but everything has continued to grow really well. I've had to pull a few things up this month as they started going to seed, like the spinach and a few lettuces, and the calendula I was growing got a bit too large, and started getting early signs of powdery mildew, and since it's so close to the courgettes which I always have trouble with, I thought it best to pull them up asap!
I had quite a few harvests in July, which was nice, though only a couple large ones. Mostly, it was me just running out in the evening to harvest a handful of runner beans, or green beans for dinner each night – which is what I love so much about growing my own veggies! Literally straight from the garden to my plate in under 20 minutes!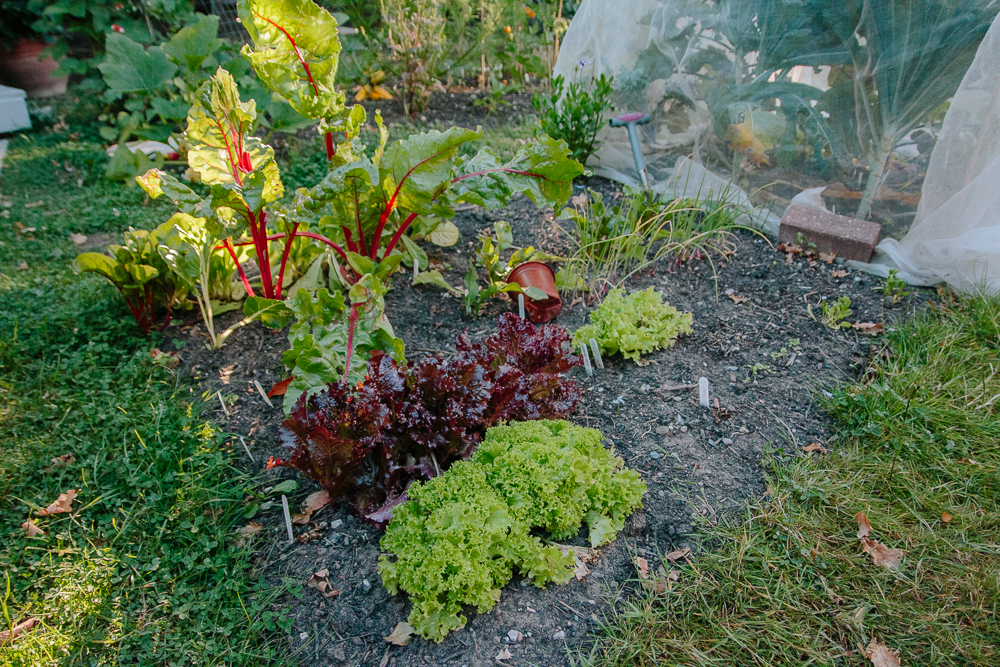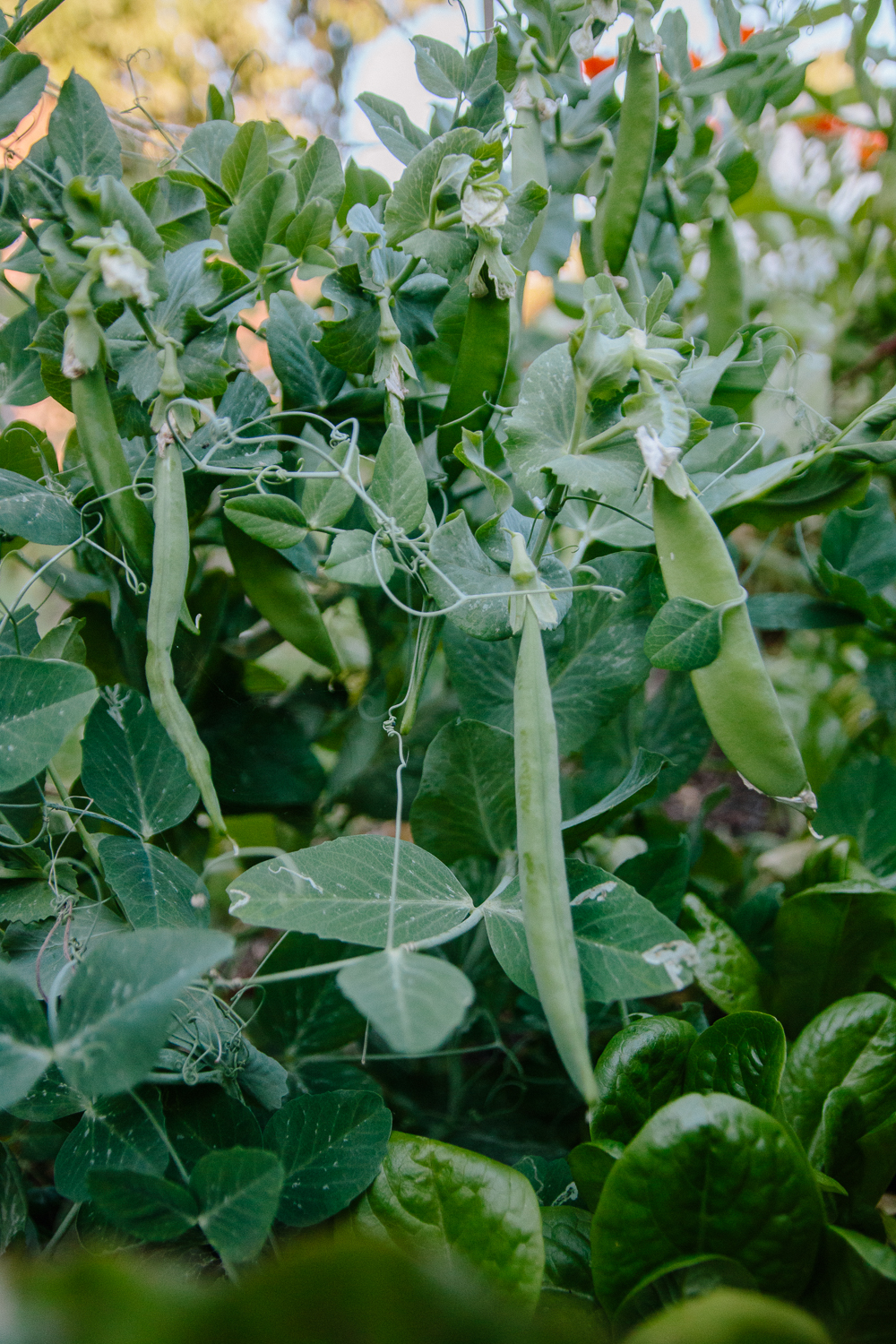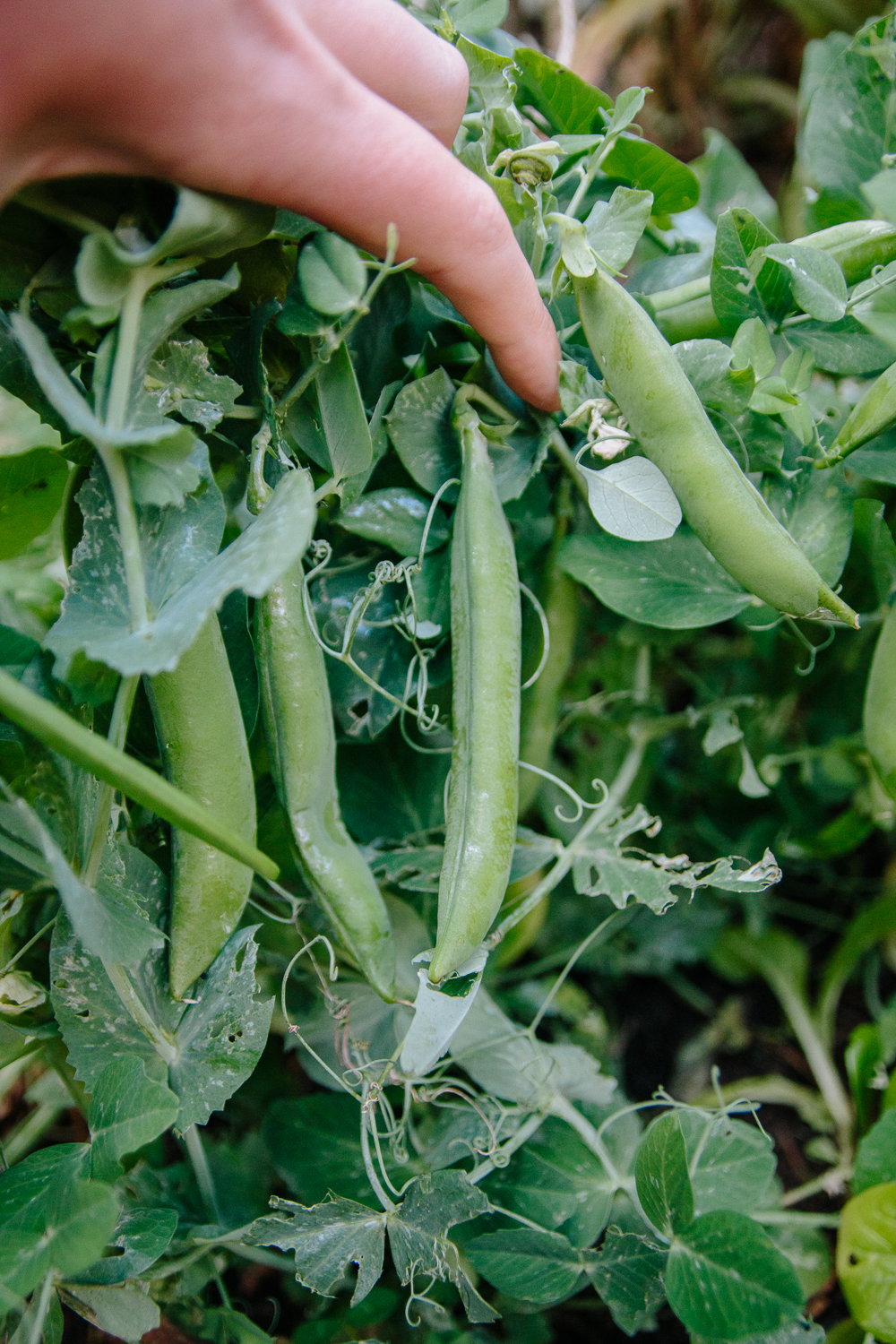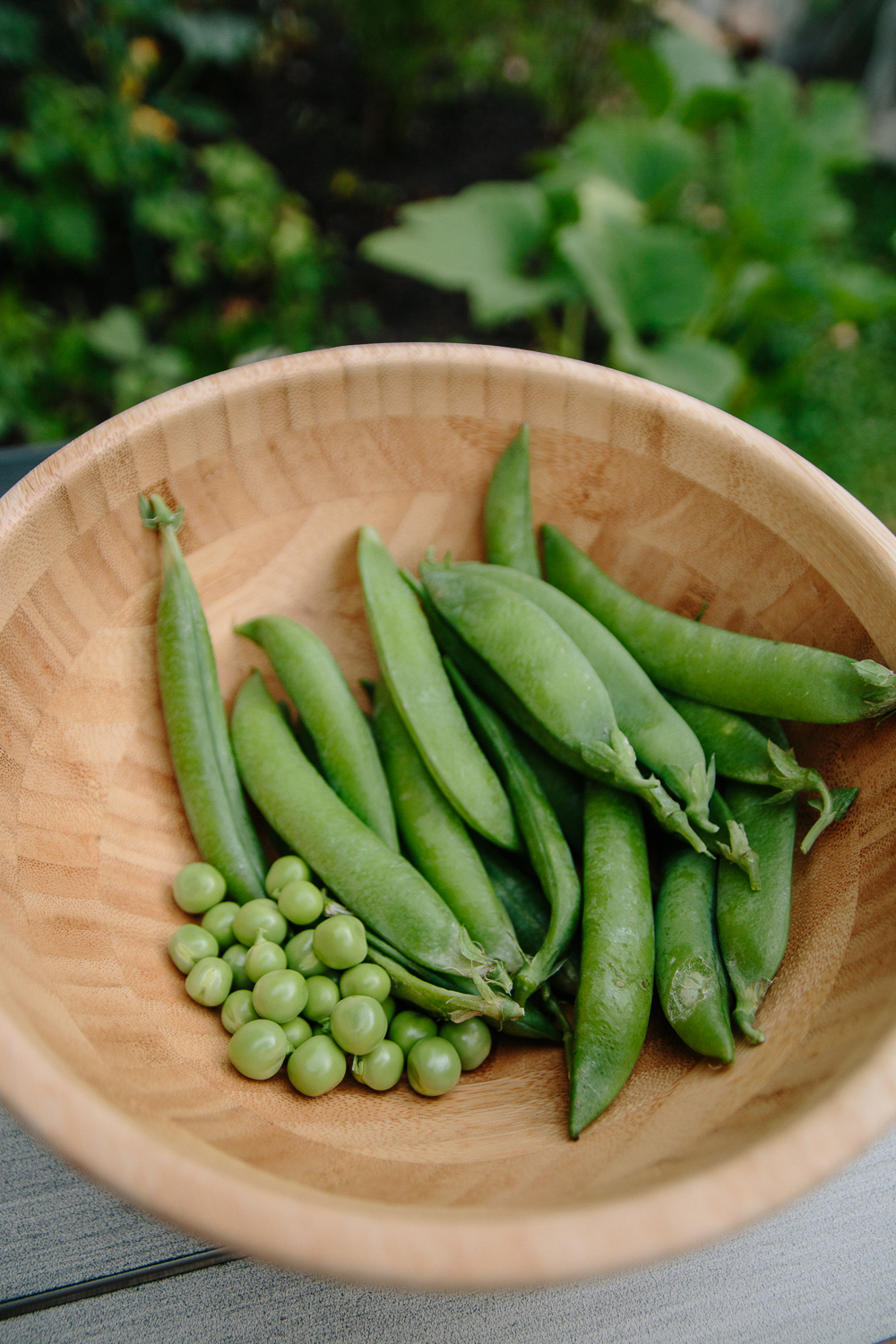 The Salad Bed
There's not really been any progress this month with the salad bed. I've tried planting a few more varieties of salad over the course of the month, but they've not grown at all. I had a few seedlings pop up, but they're literally not growing, so I have no idea what's going on with them! The major thing that did happen with the salad bed is the peas! I grew them mostly for pea shoots for salads, but then I decided it would be nice to have a few peas (I only ever eat them fresh out the pod raw from the garden because I get so few, and they're just so sweet and tasty).
The plants started looking a bit eaten by the end of the month though, so I quickly pulled the plants up and just enjoyed sitting in the garden eating them freshly picked one evening and they were delicious!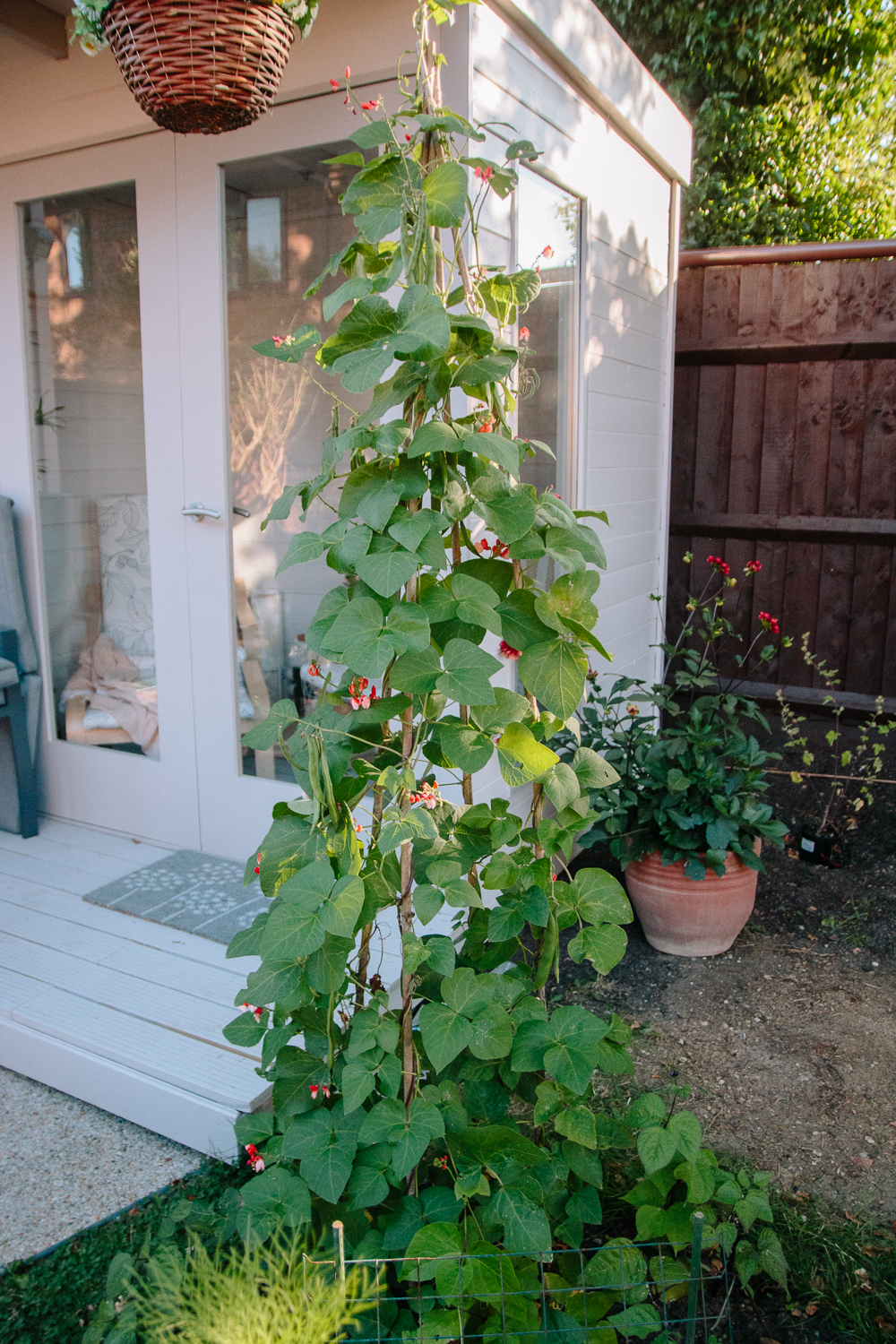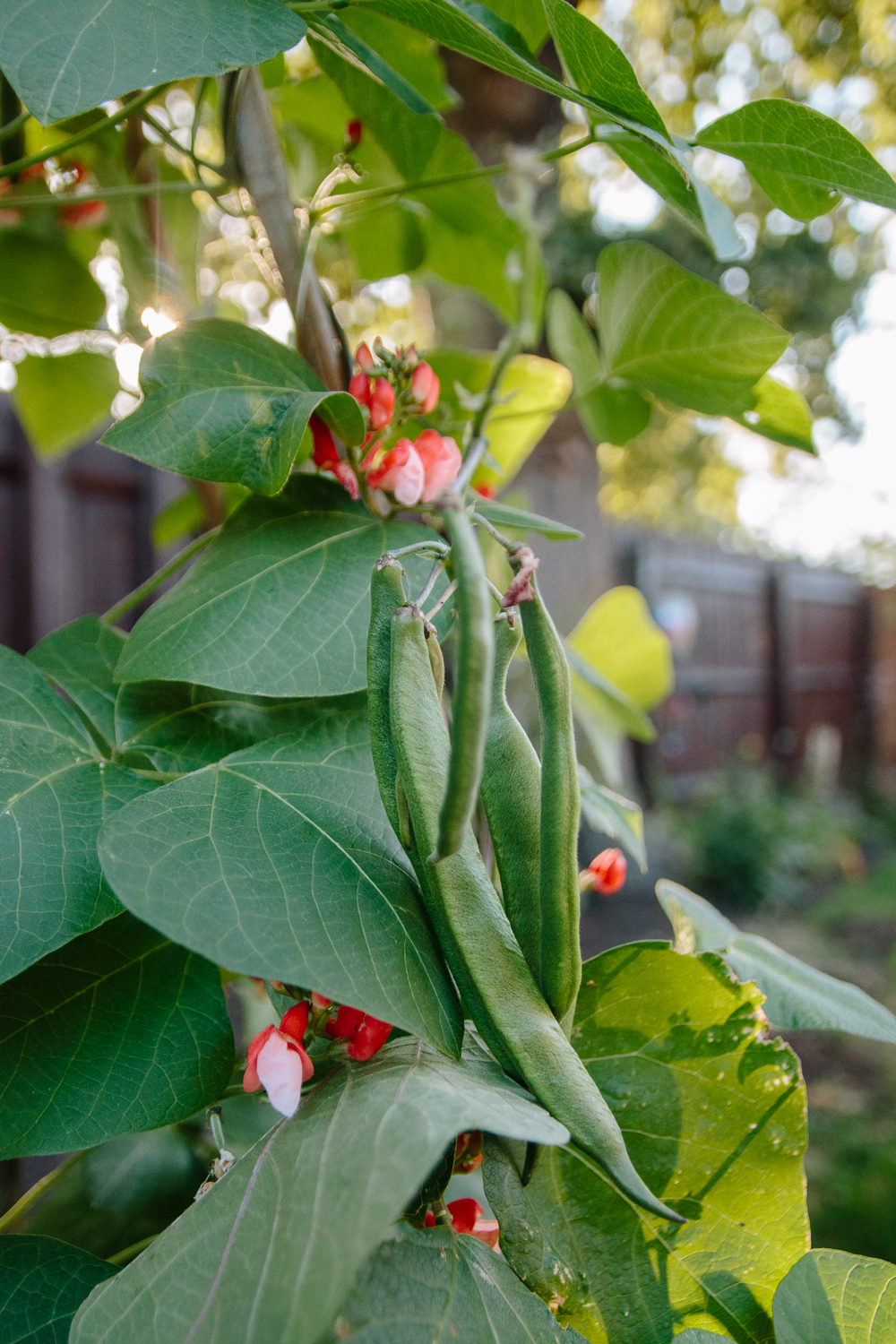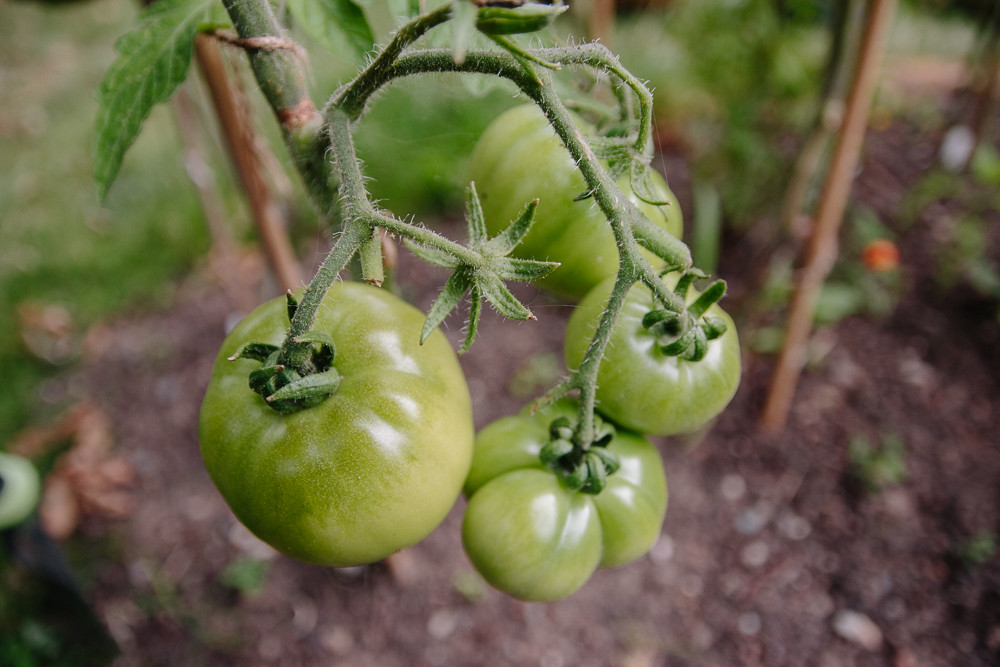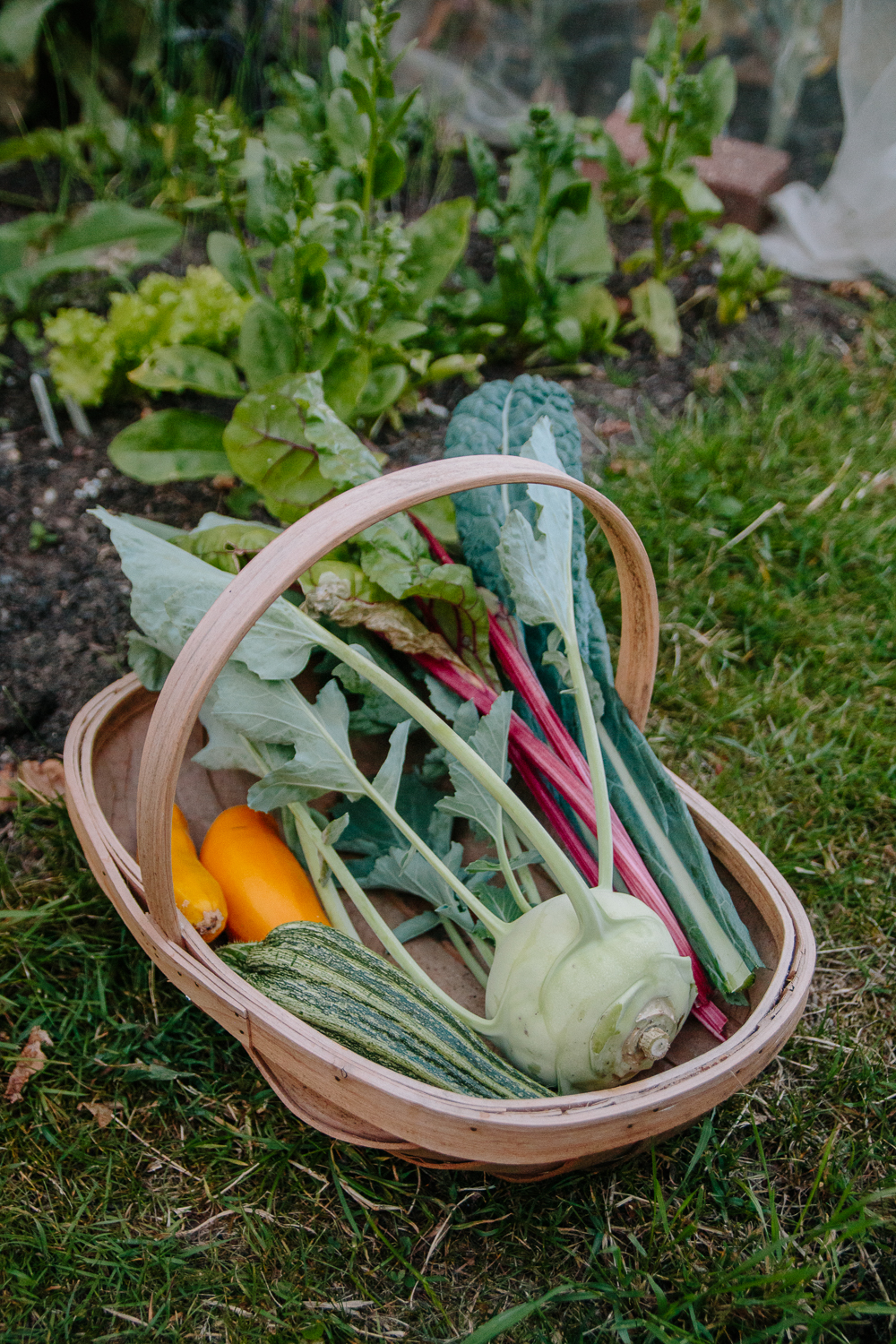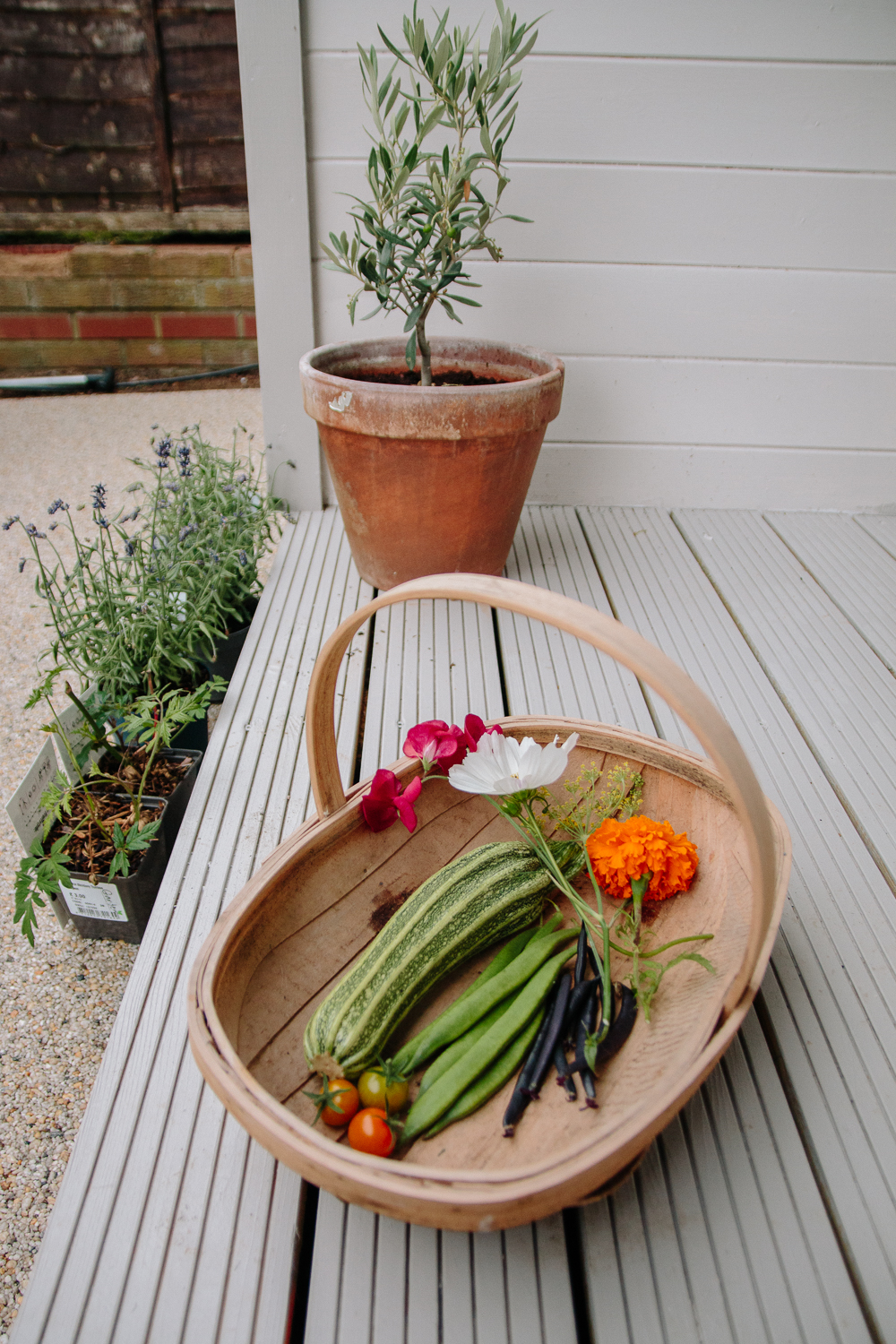 The Larger Veggie Bed
So in the larger veggie bed I have courgettes, runner beans, green beans, cucumbers and tomatoes, alongside some flowers. The courgettes as usual have been so dissapointing. I just can't seem to grow them! I've had a few harvests, but I always have trouble with them rotting at the ends. I try to hand pollinate them when I can, I pull the dead flowers off when I see them turning, and the majority of them are grown off the soil, so I literally have no idea what's wrong with them! They just don't seem to like our garden, because this happens every single year!
The runner beans have been amazing though! This is my first time growing them and I've got this massive teepee of runner beans from just 4 plants which I can harvest every few days! The green beans have been a bit of fail too though, with them being so tiny, so I wait for them to grow and they just start setting seeds instead.
I'm really proud of my tomatoes though! Usually, I don't end up harvesting anything till around September, but I've been munching on so many of the Sungold tomatoes already this year! The other ones are slowly coming along, but they should be ready this month to start harvesting some!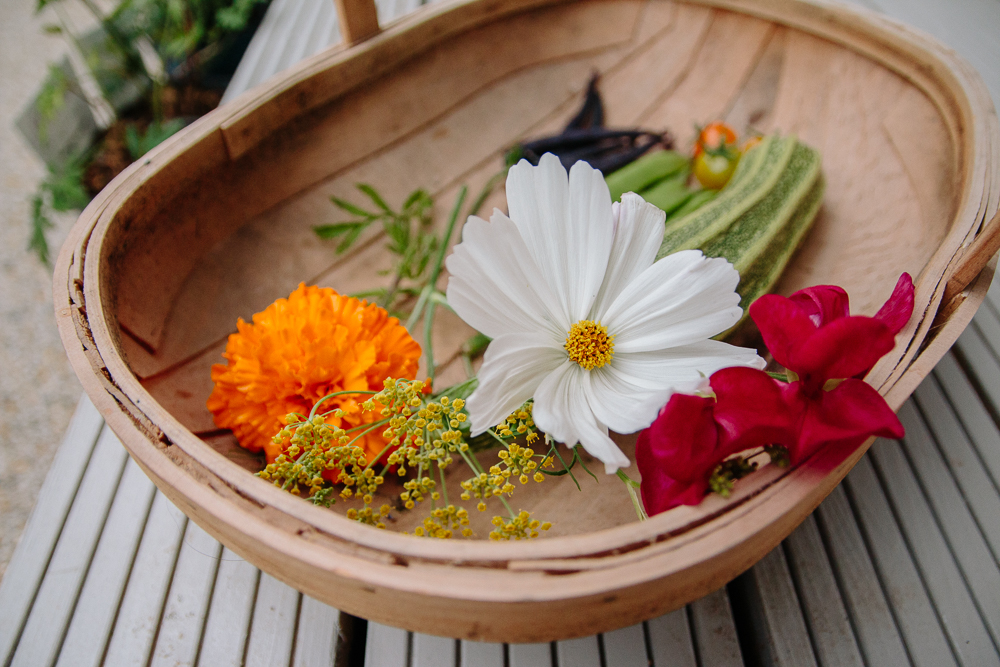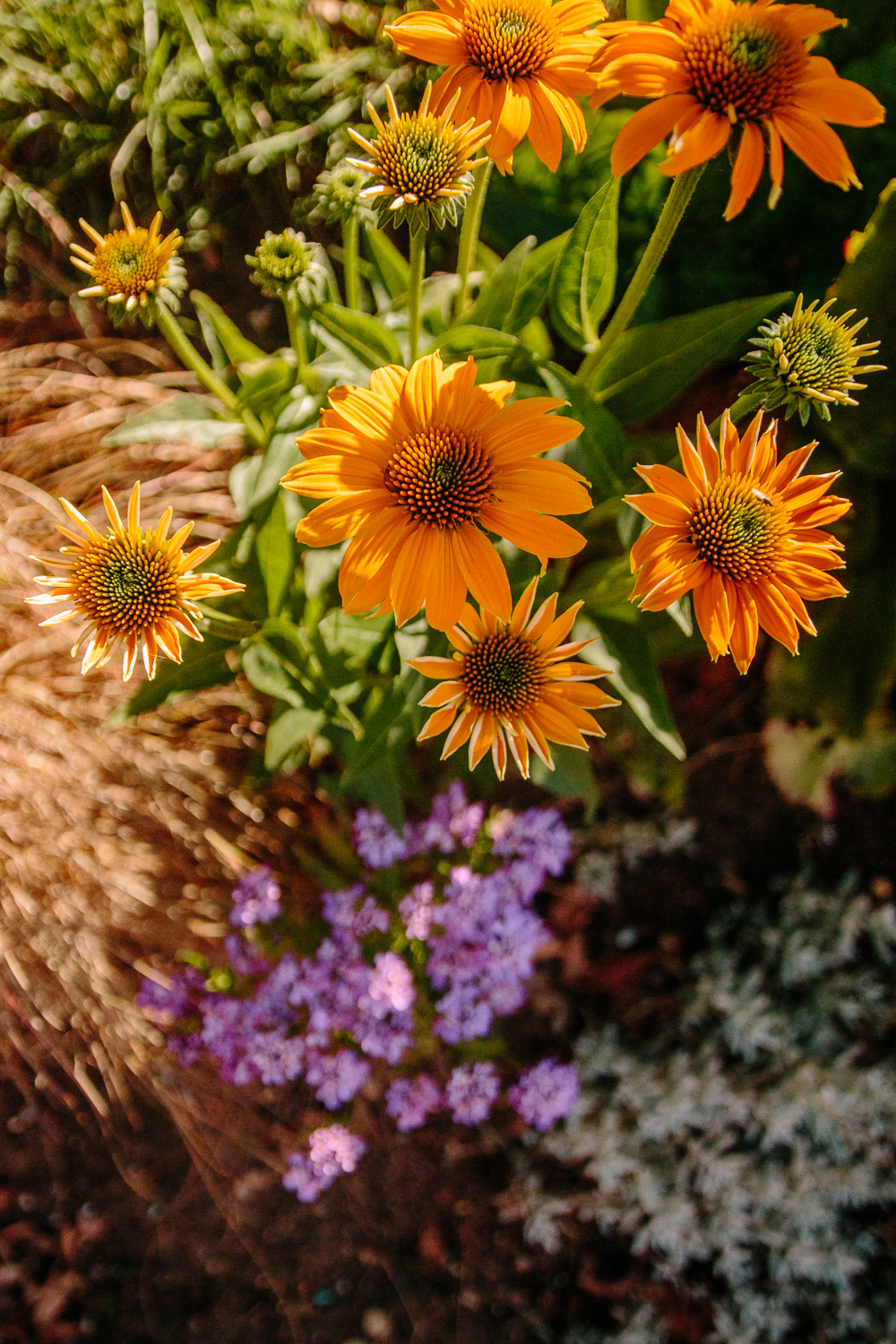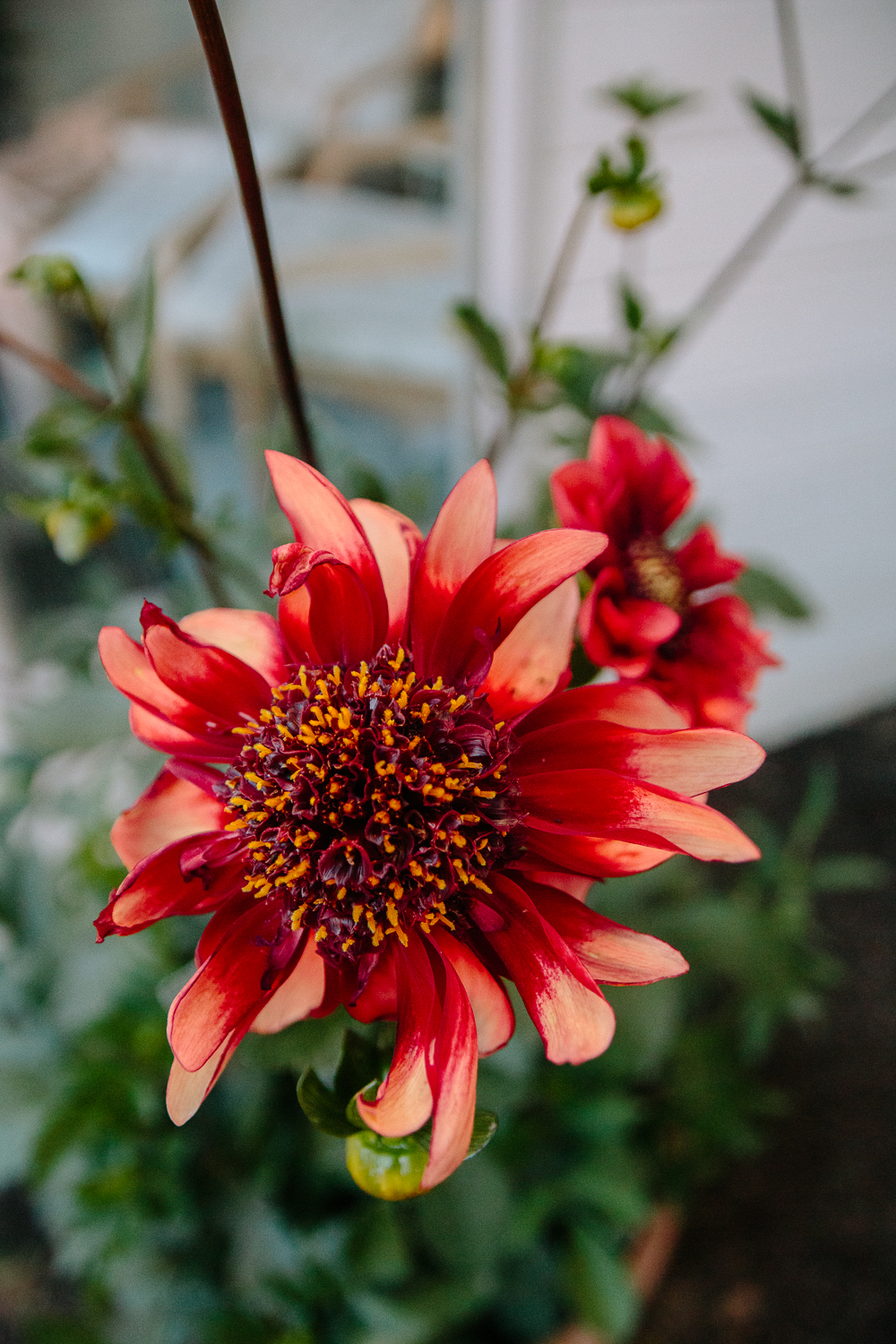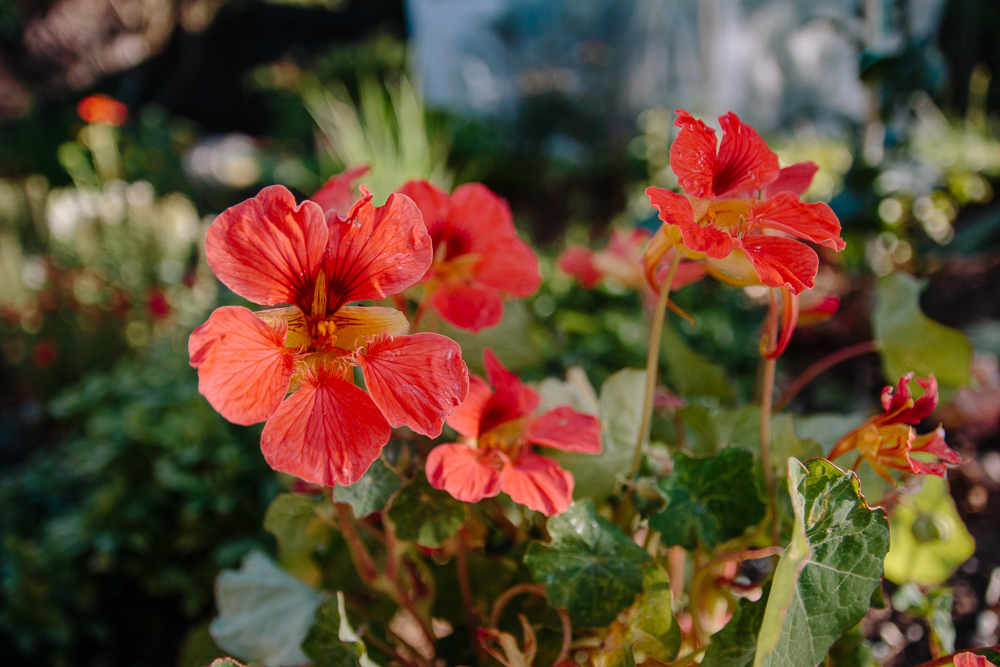 Flowers
The garden is looking amazing this month with so many flowers out! This is my first year growing Dahlia's and these ones are doing really well! They're from Sarah Raven, and they're actually one of her own varieties from her breeding programme called called 'Sarah Raven'. They start off a deep coral red colour, then turn a pale yellow as they age! We'll definitely be growing a lot more dahlia's next year as they seem happy in the garden!
We've also got a few cosmos and echinacea plants around the garden which are finally starting to bloom, some marigolds and nasturtiums for companion planting, and my sweet peas are finally flowering, though I don't have any photos of them. I'm already getting so excited about next year's growing season, because I'm going to try grow a lot more flowers next summer!