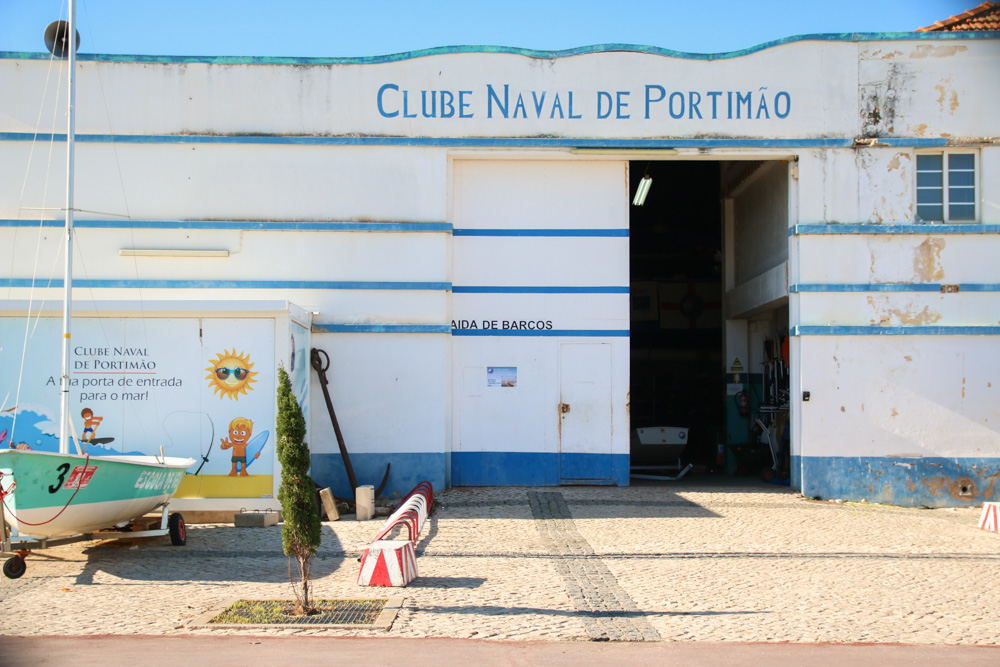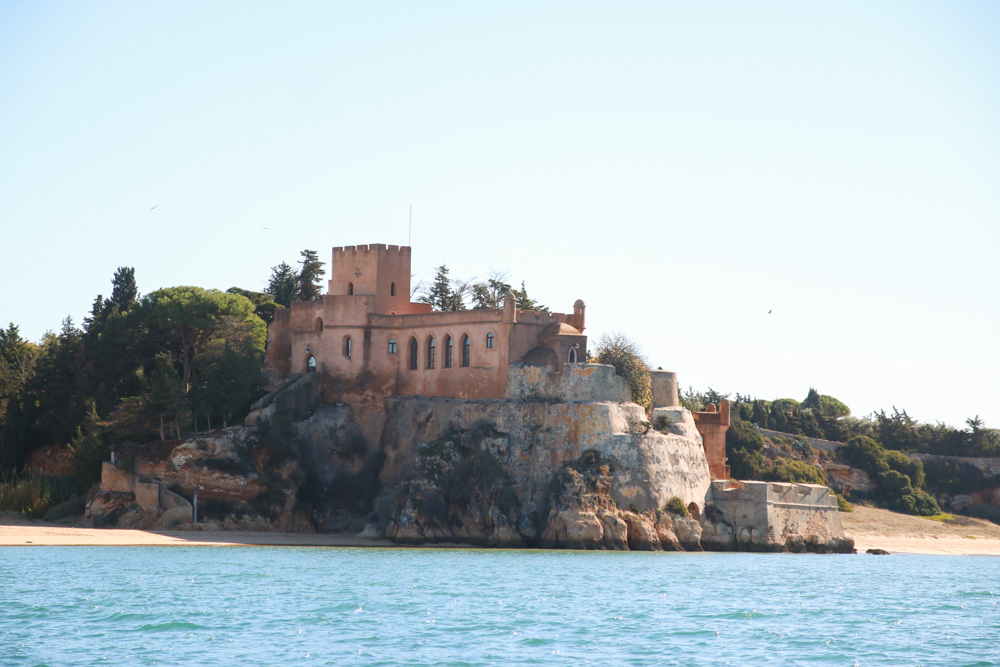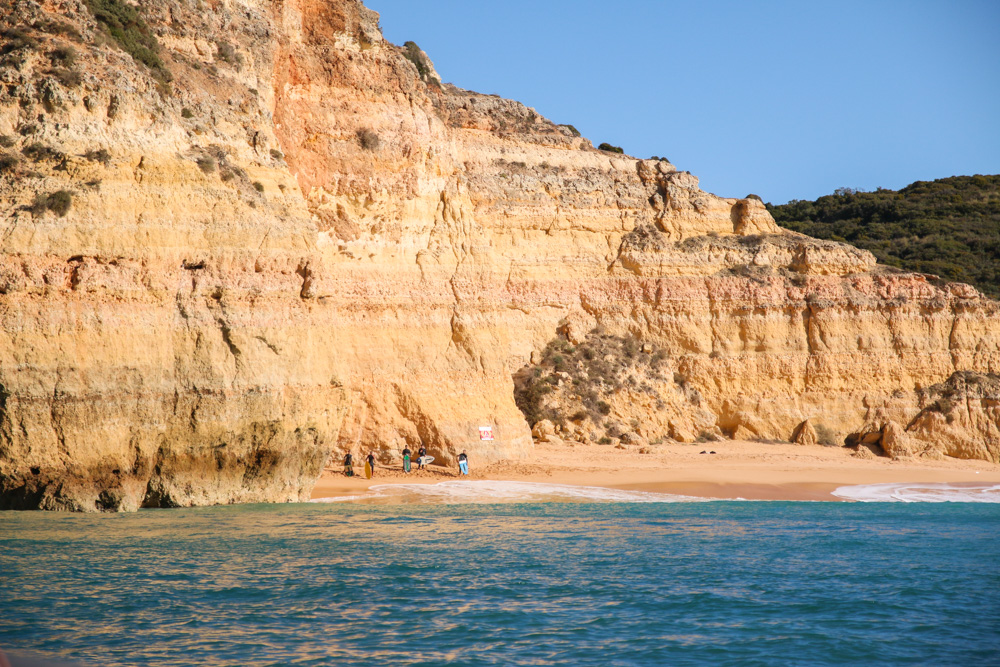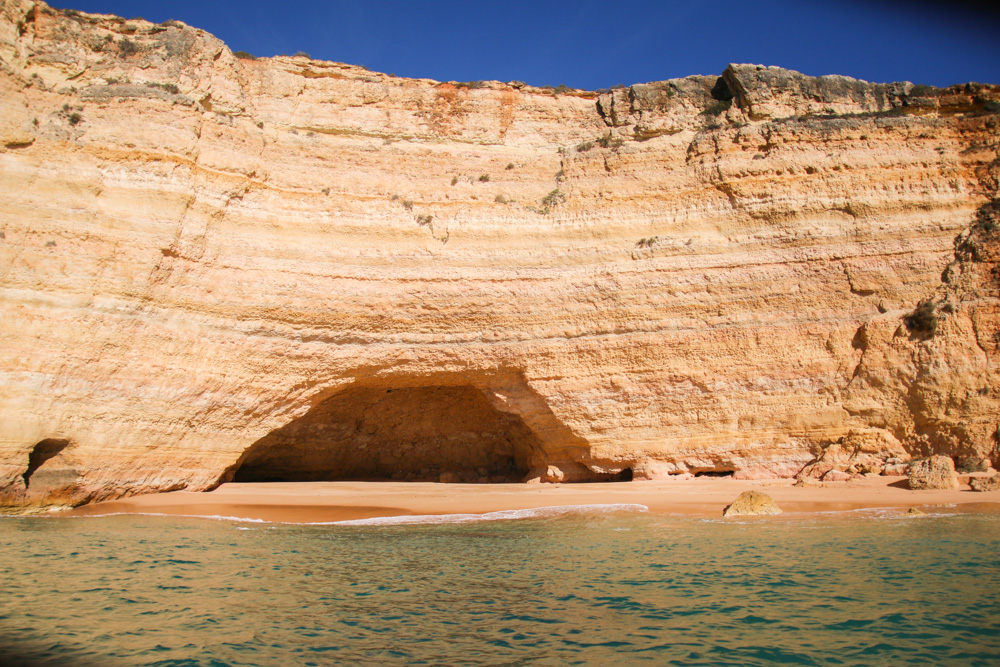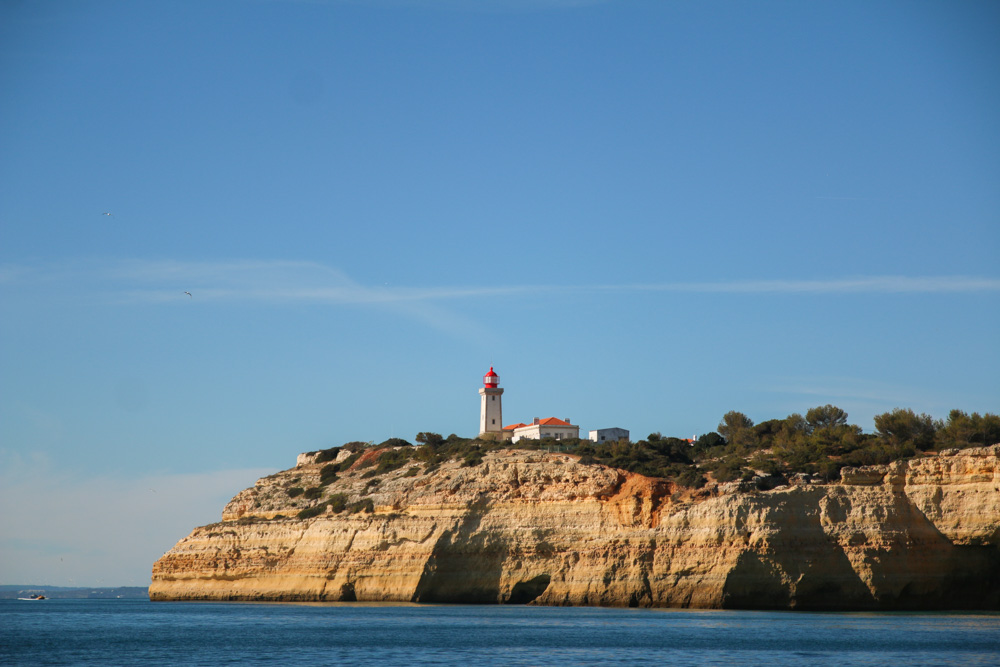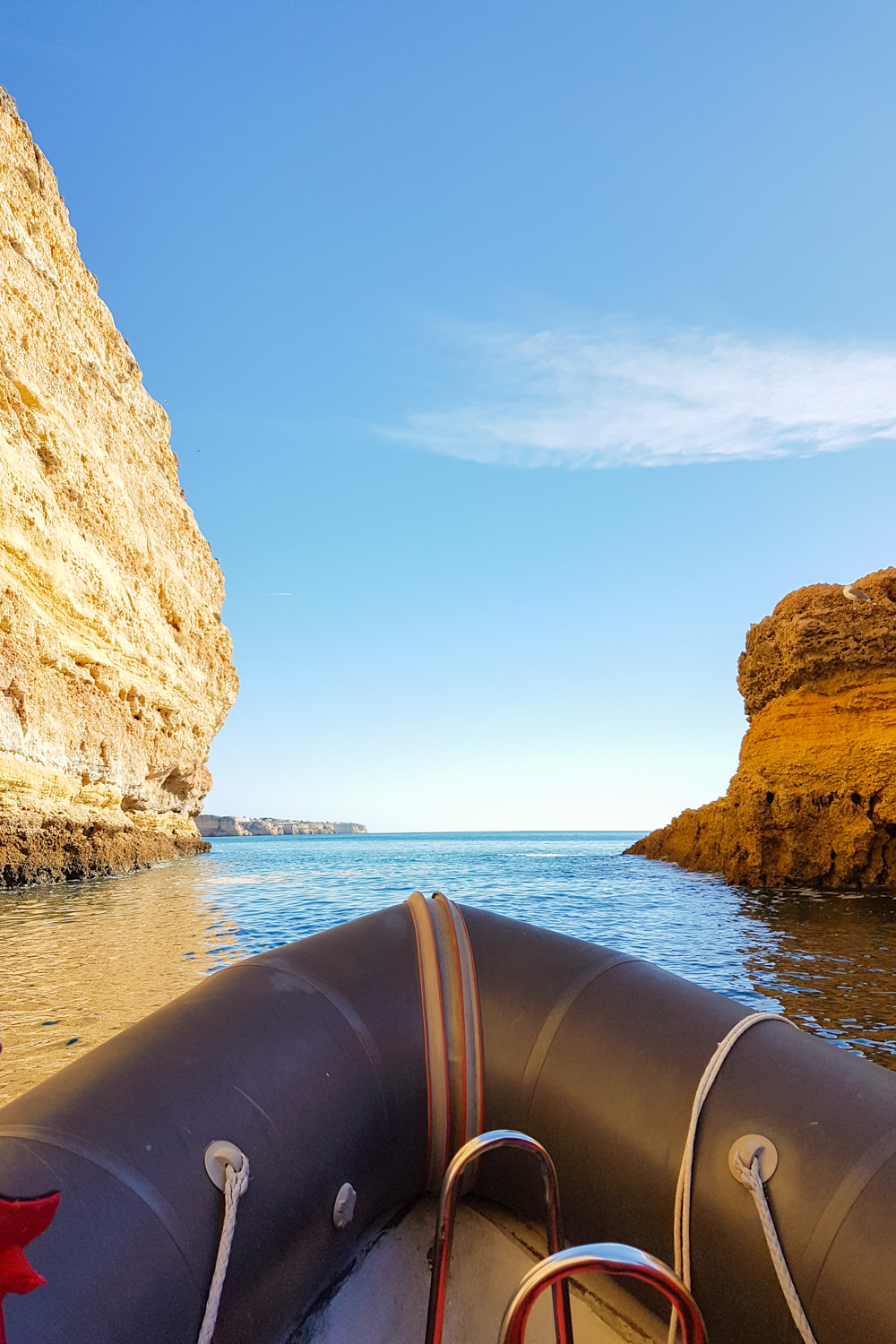 Benagil Cave Boat Tour
I knew as soon as I booked our trip to the Algarve, that we had to take a boat trip to Benagil Cave. I mean, it is one of the most famous caves in the Algarve with such interesting rock formations and a little beach hidden away inside. You can swim to the cave, but it's recommended only in summer and for strong swimmers (and after seeing how far it was from the beach, I wouldn't do it). You can also book onto kayak tours which sounds like so much fun, but we just didn't have the time (or weather in the end) for that.
We spent ages deliberating on which one to go on, as there's so many options – catamaran, small boats, inflatable speed boats, and so many different companies offering different things. We booked it the evening before the trip, so our choice was a little limited, but we settled for this one in the end via GetYourGuide.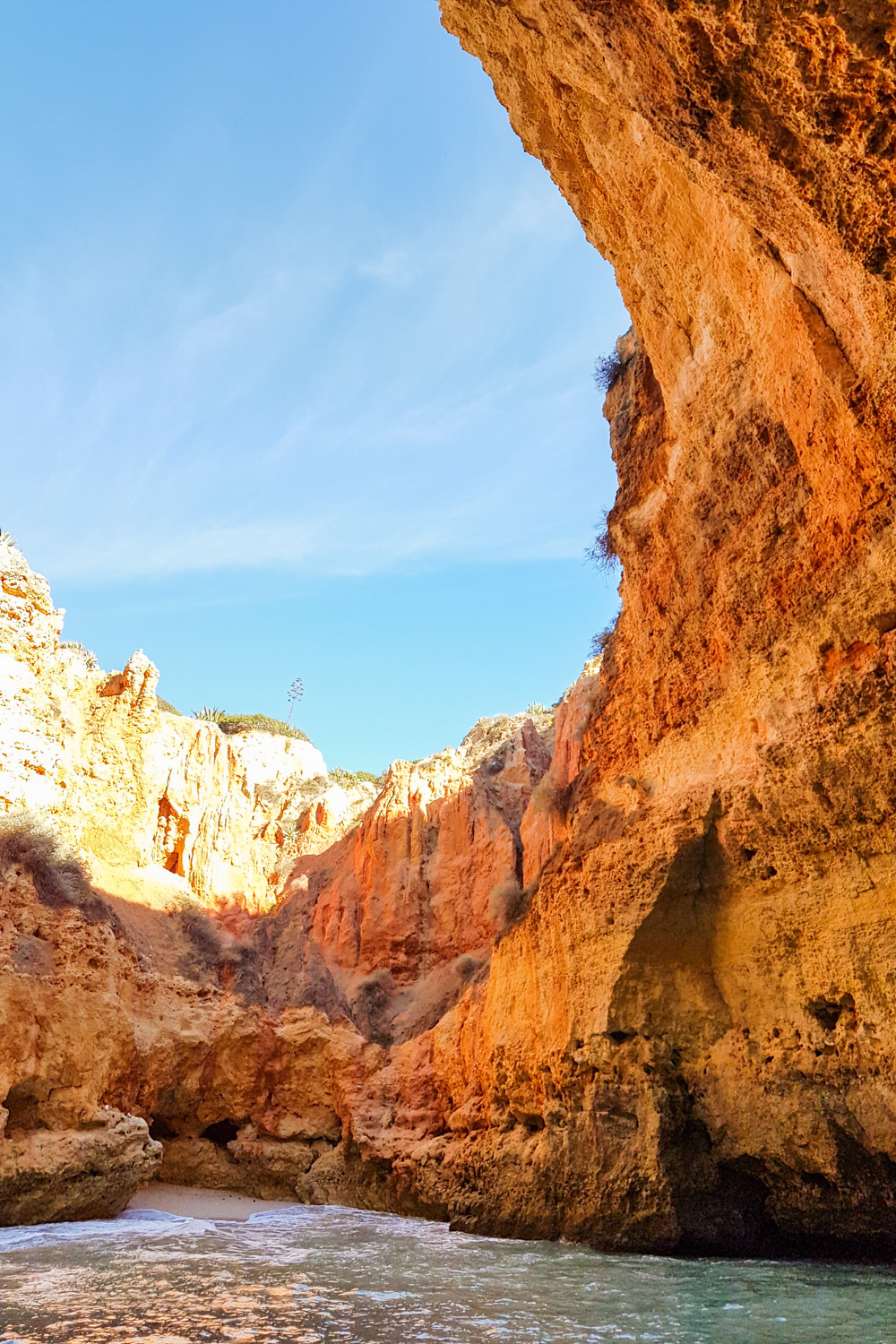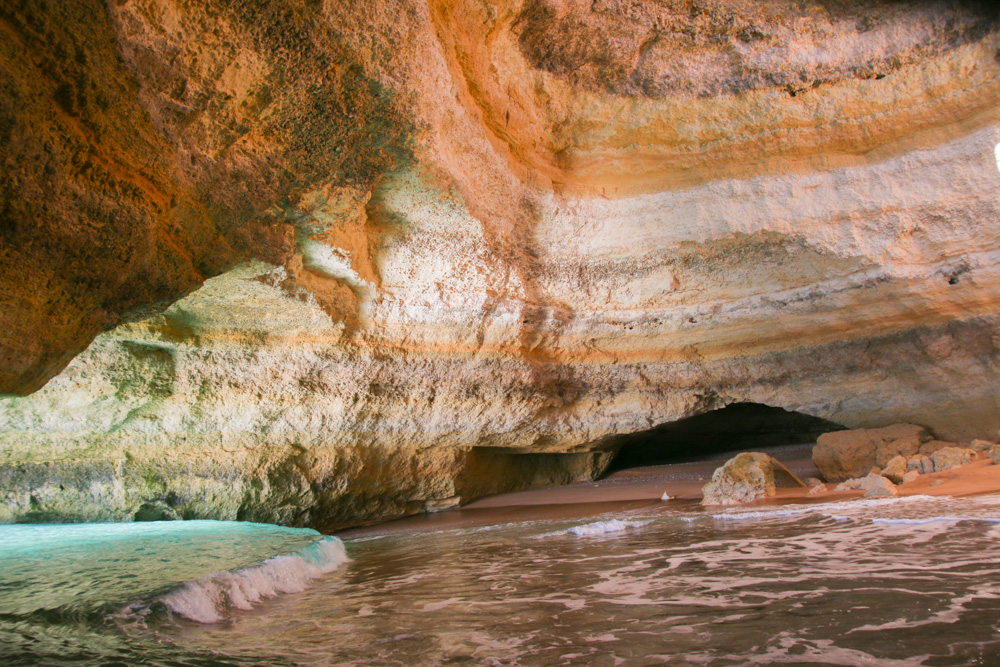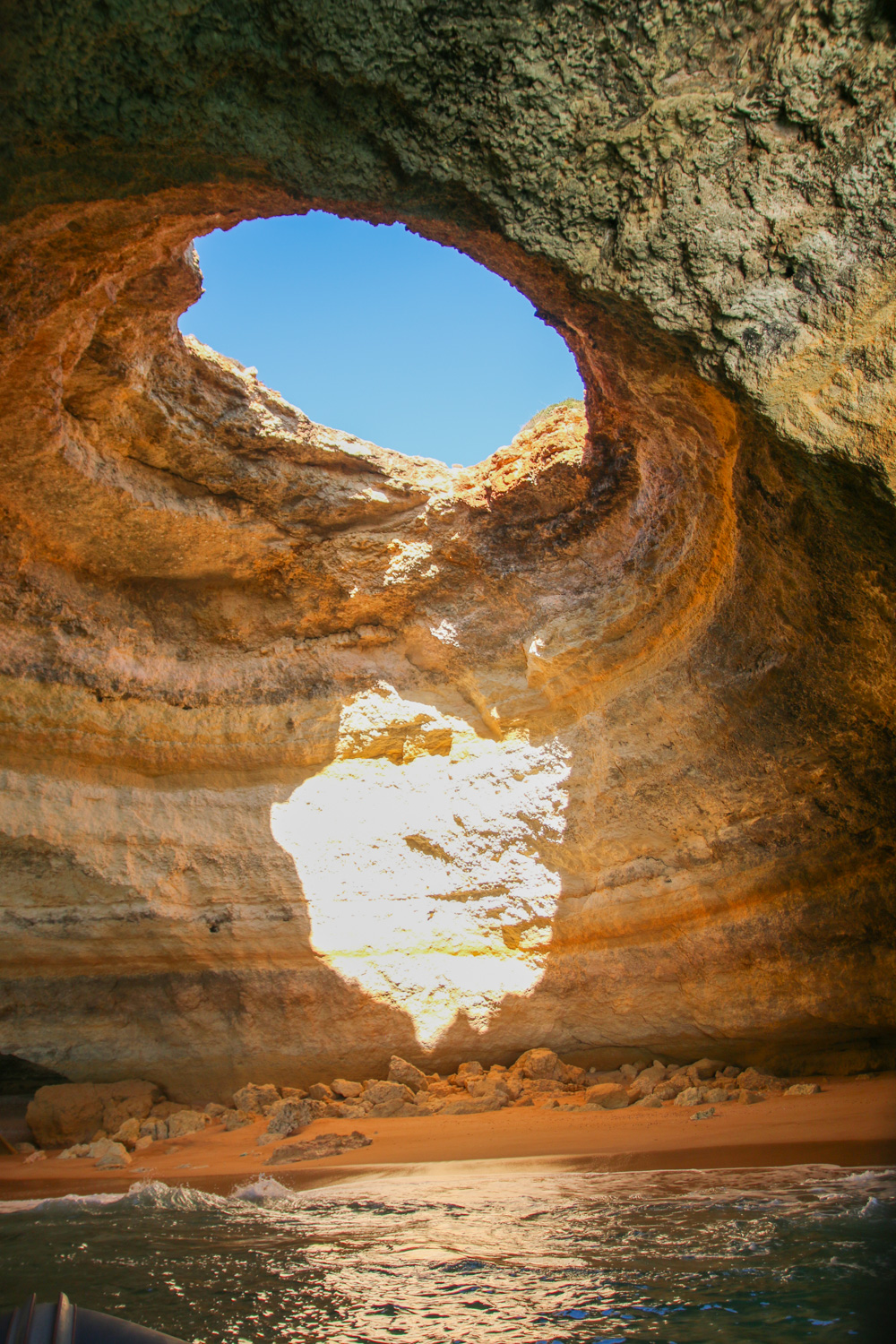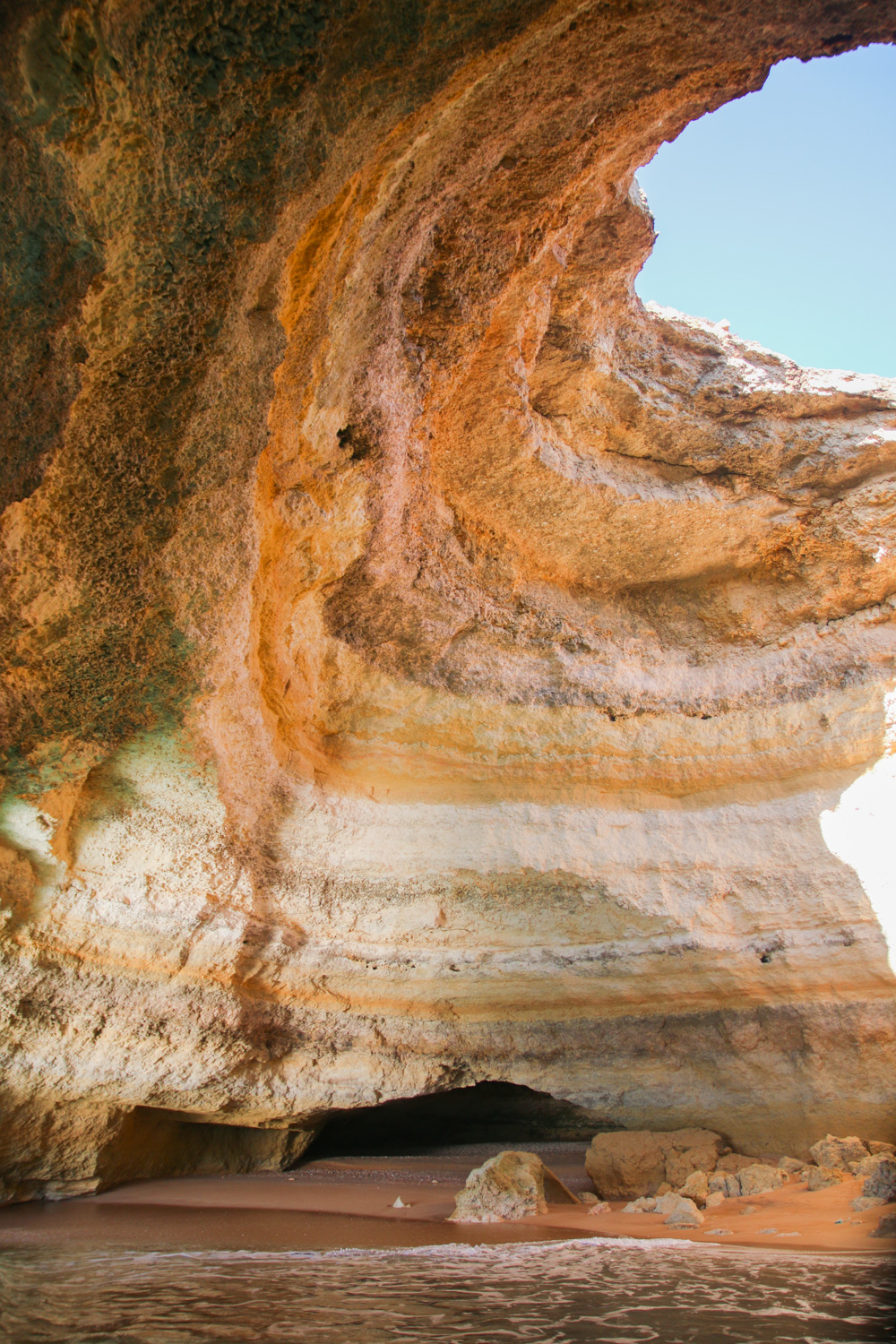 It was so much fun! I love those little inflatable speed boats (we went on one on our Dubai trip)! We started the tour by meeting at the port in Portimao, then taking a slow boat trip along the coast, popping in and out of caves, through rock formations and staring at stunning beaches. It's crazy to think how busy those beaches get in the summer months – our guide said that he wouldn't come in the summer as everyone is packed on the beaches like sardines, with no personal space and pick-pocketing is rife.
I was actually pretty disappointed with my photos from the boat trip! It was just *so* sunny, the colour of the rocks against the sea and the bright sunshine and the rocking boat made it so hard to get decent photos, and most of these are actually from my phone, as they came out better! I feel like I took SO many photos of the trip, but barely ended up with any. It was such a good experience though, and I definitely recommend a Benagil Cave boat trip if you're visiting the Algarve – and you see way more than just Benagil Cave!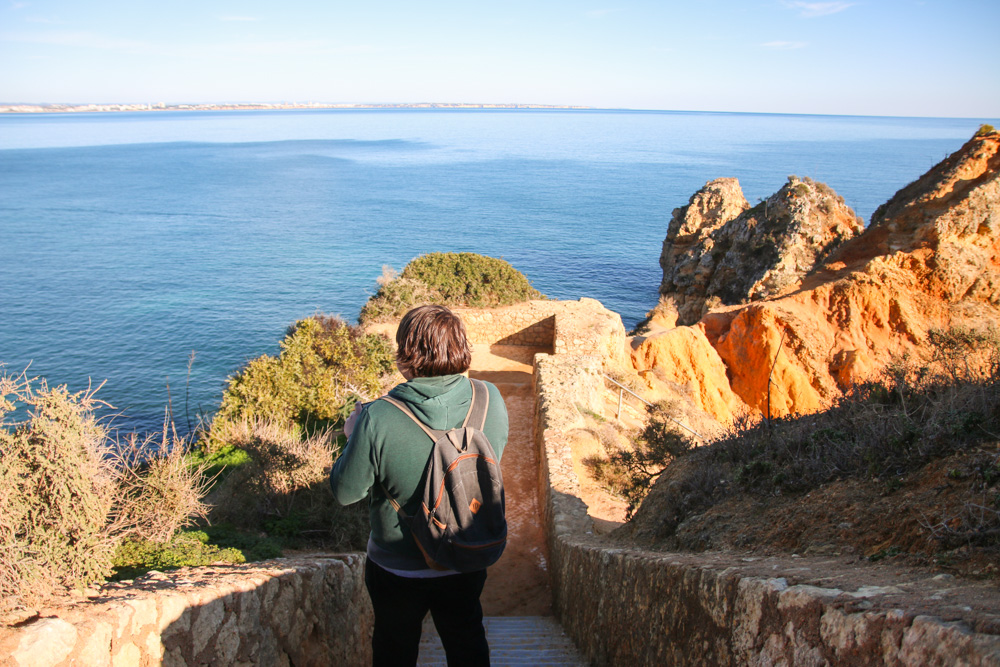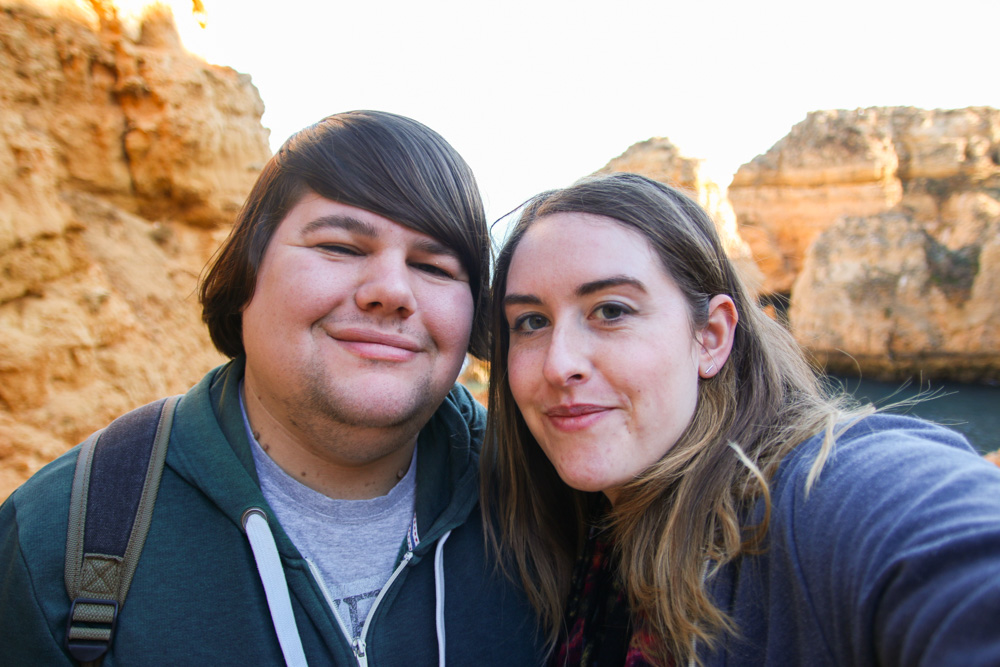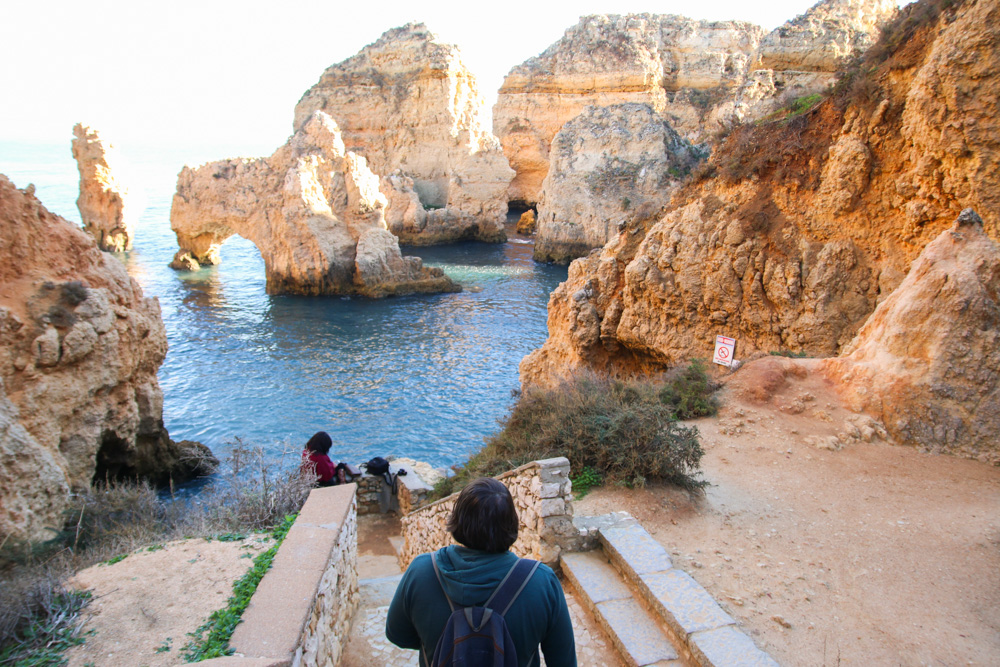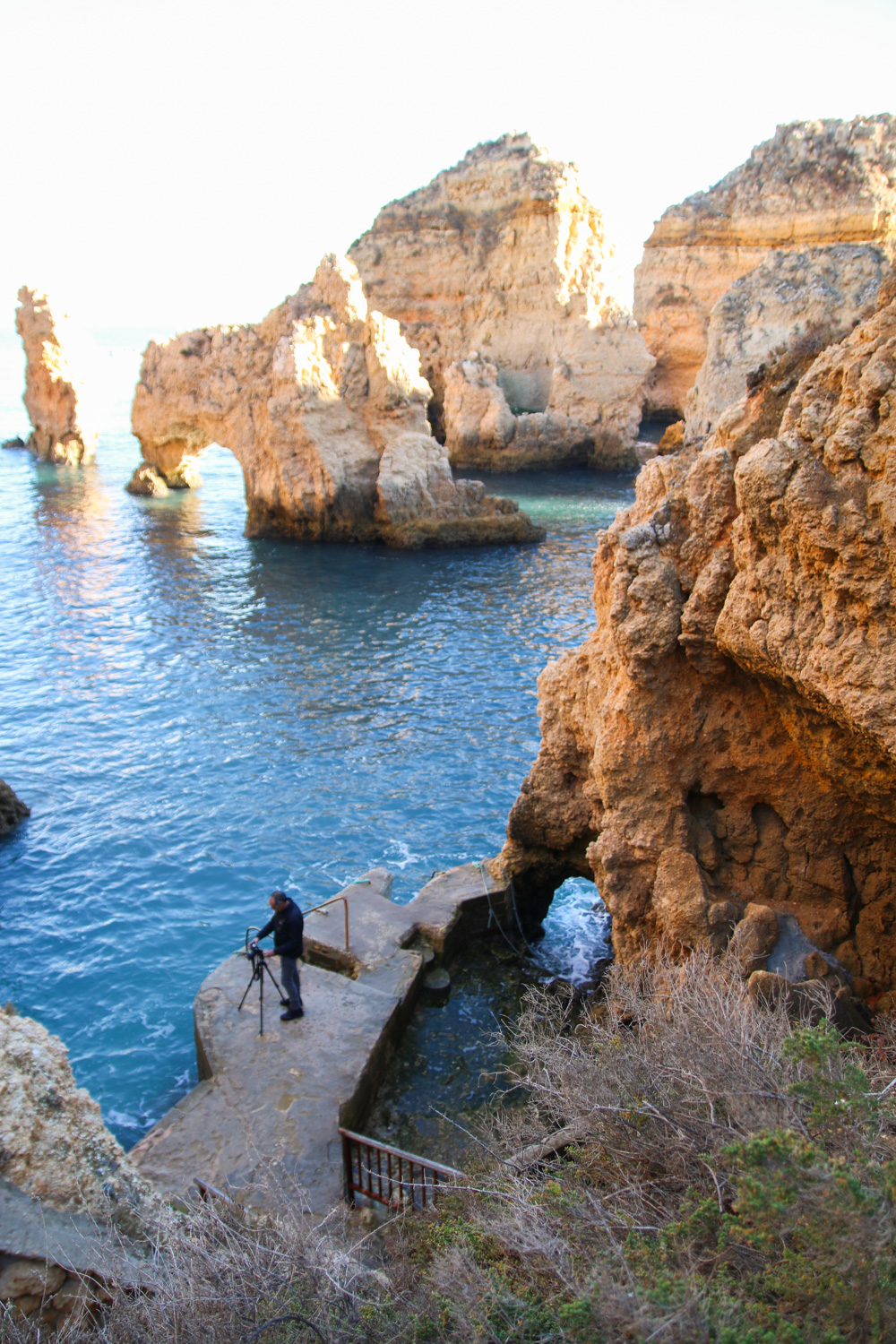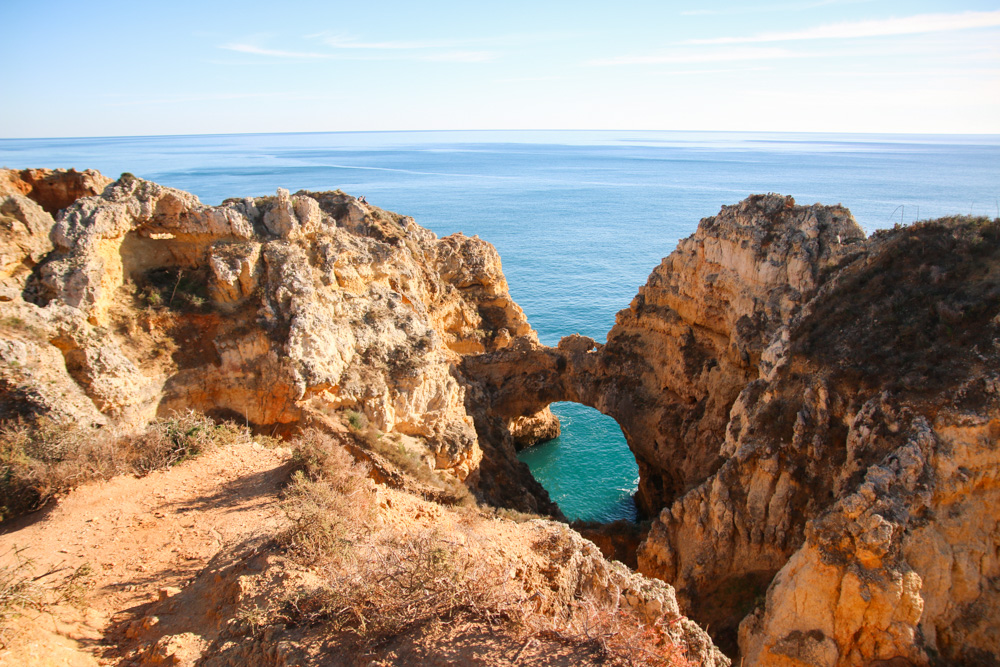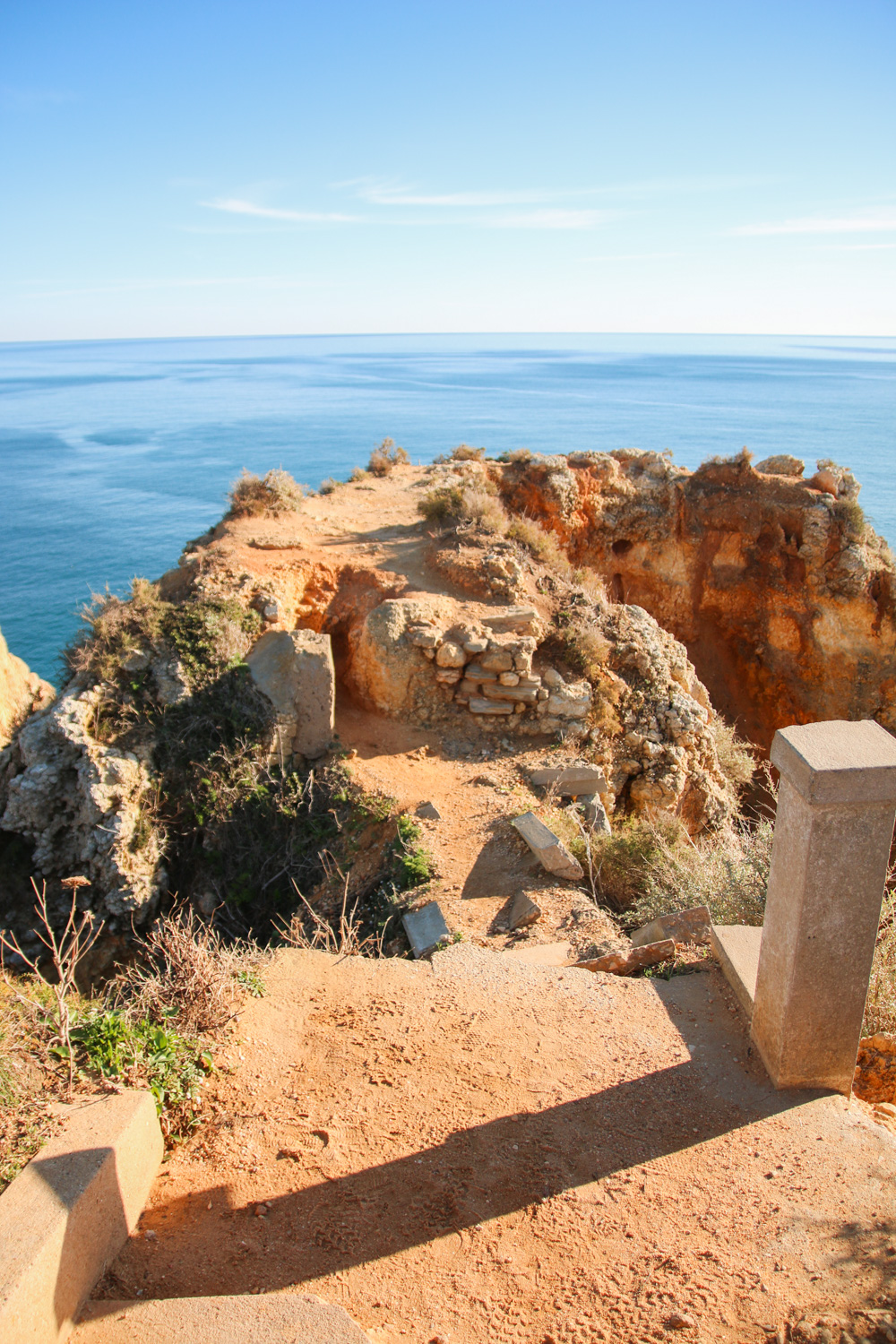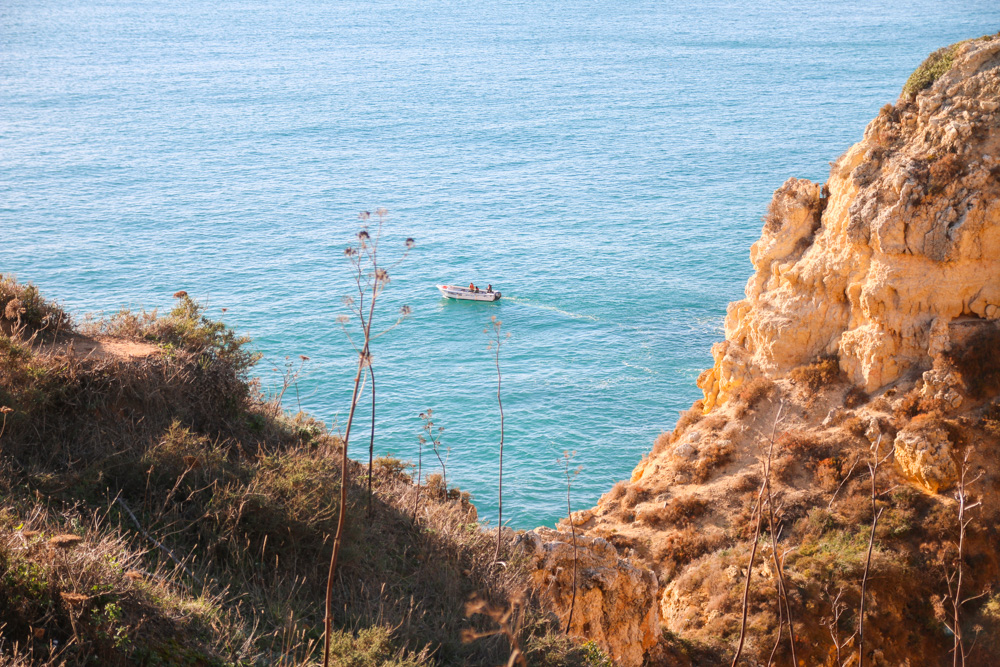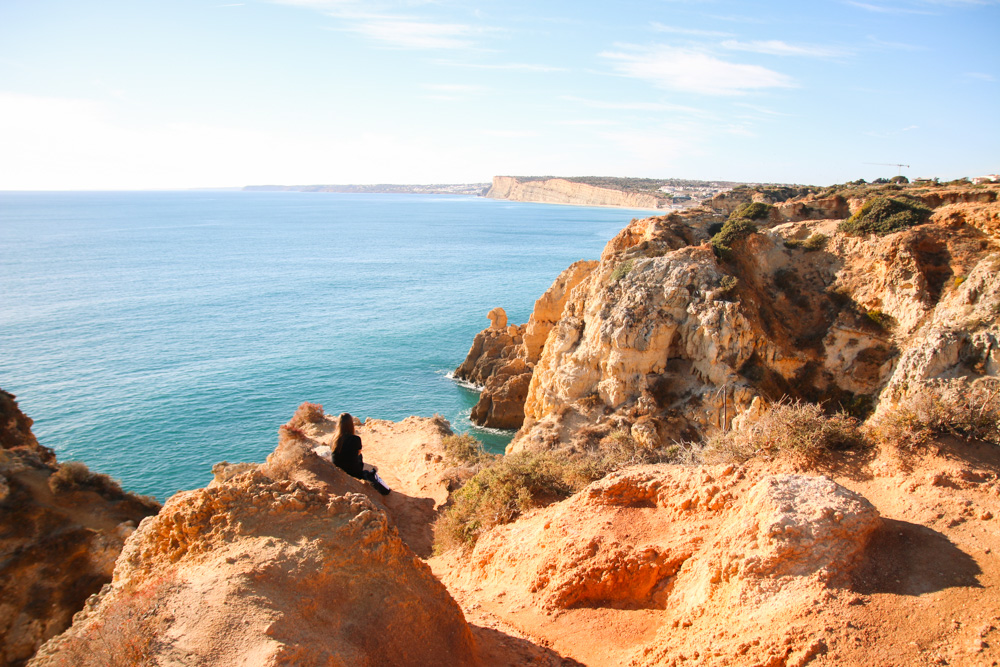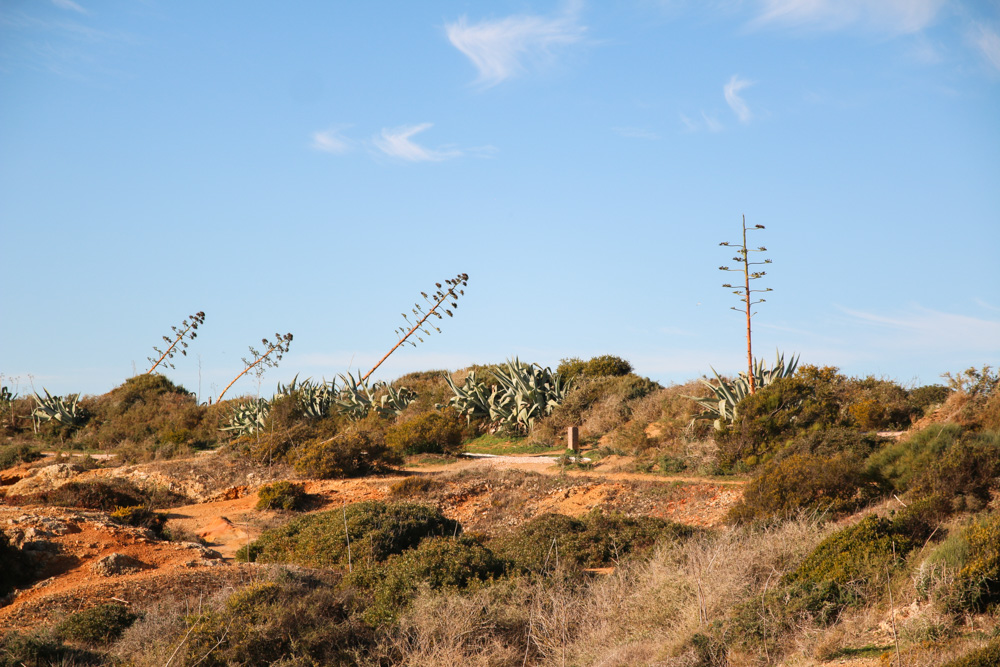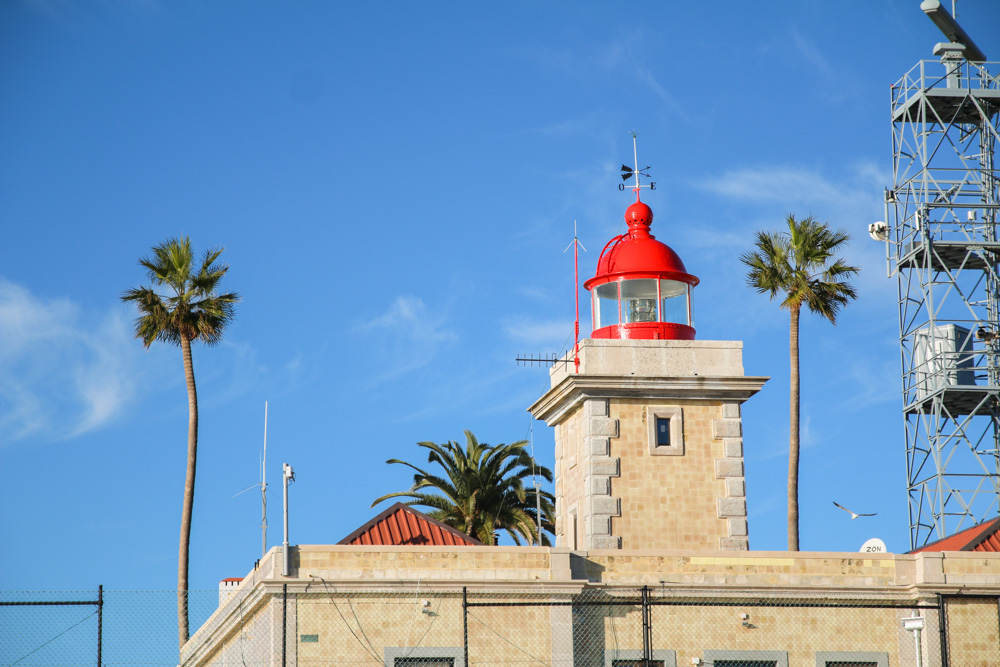 Ponta da Piedade Beach
As the Algarve is known for it's stunning beaches and amazing rock formations, we spent the afternoon exploring some of the beaches around Lagos. This is why I love visiting in the off season – it was dead! We barely saw anyone around the whole day and the weather was actually amazing. I mean, fair enough, you couldn't exactly go swimming as it was only 15c, but it was sunny, and it felt a lot warmer than the snow back in England!
Ponta da Piedade is one of the most famous places in the Algarve to see the amazing rock formations that are up to 20 meters high! You can even take a boat trip around the area which takes you into some of the grottos, though we were all boat tripped out for the day. There's a car park right at the top of the cliffs, and in the summer, a restaurant too, so it's really easy to get to. It's just a short walk down about 100 stairs and you're at the bottom of the cliffs.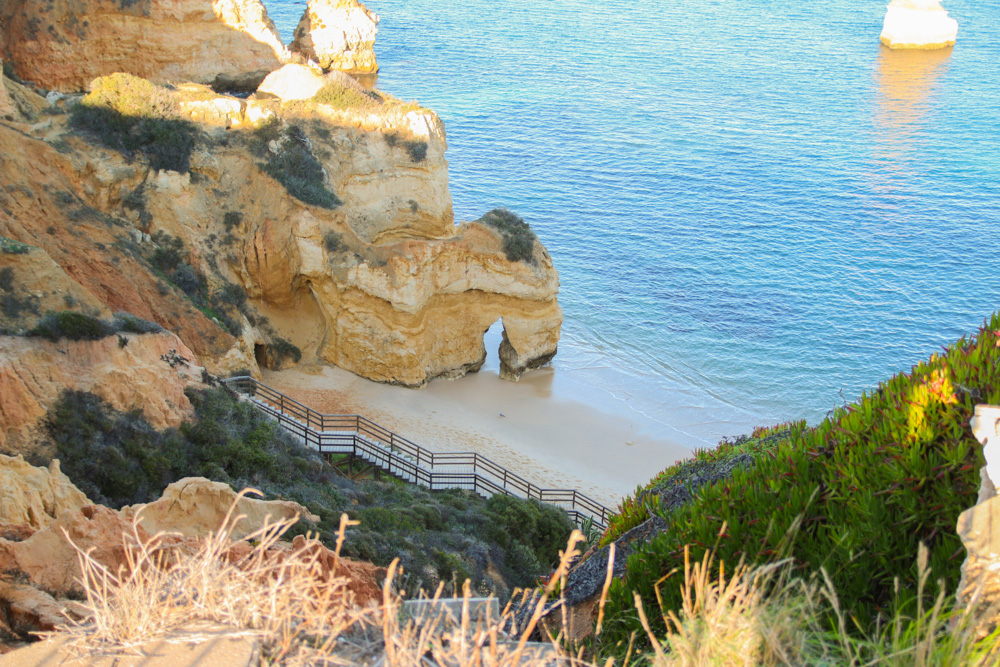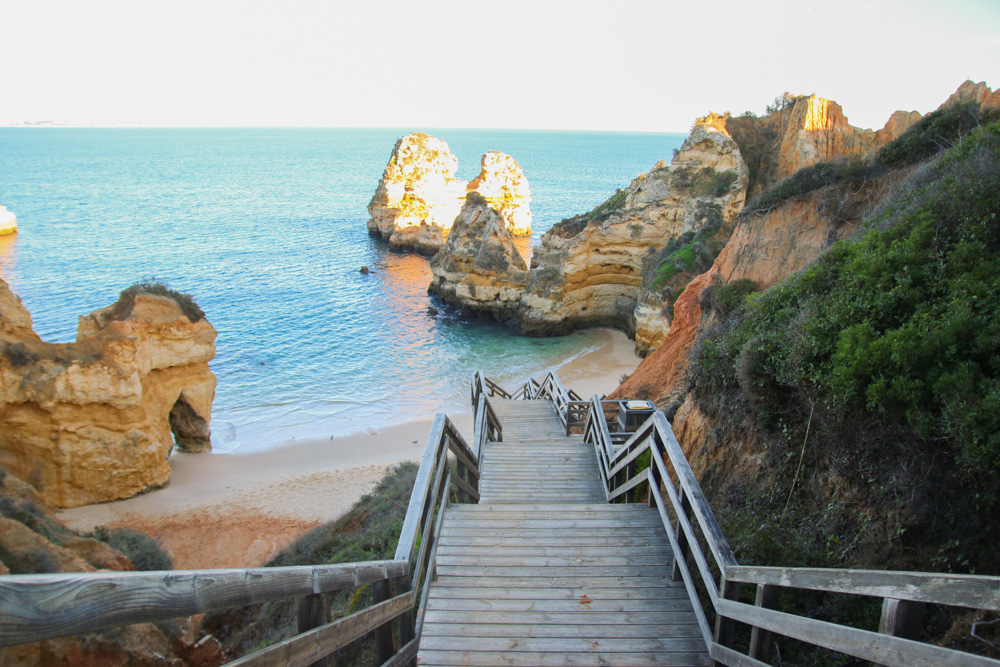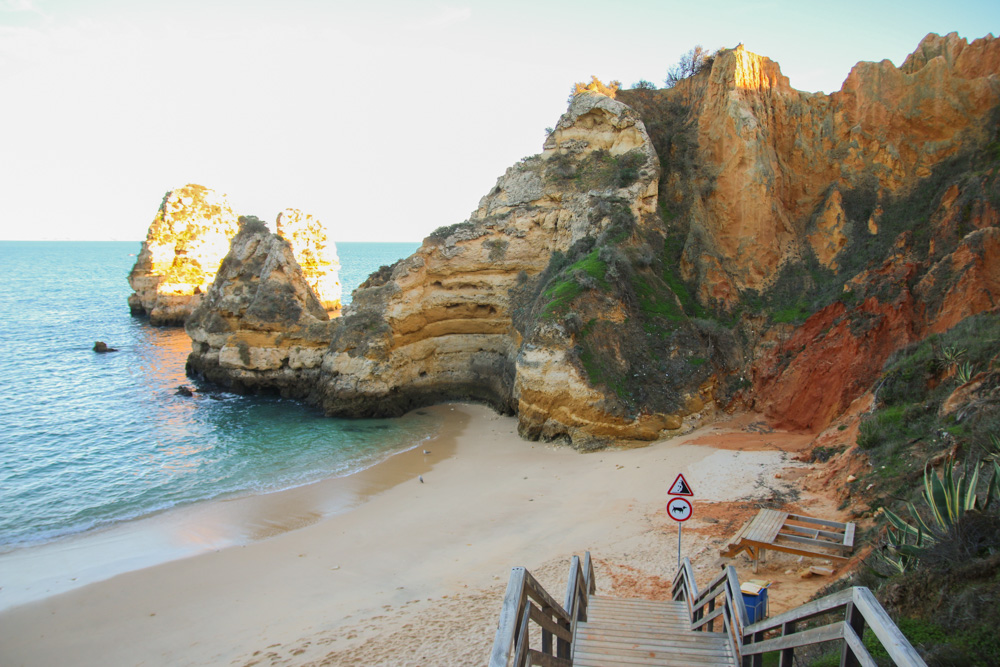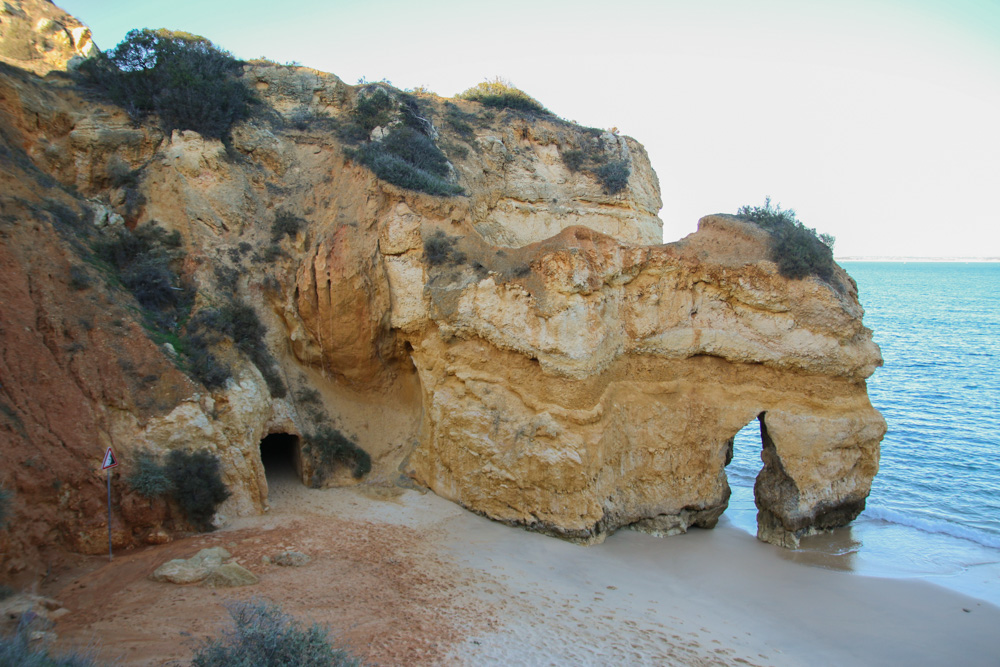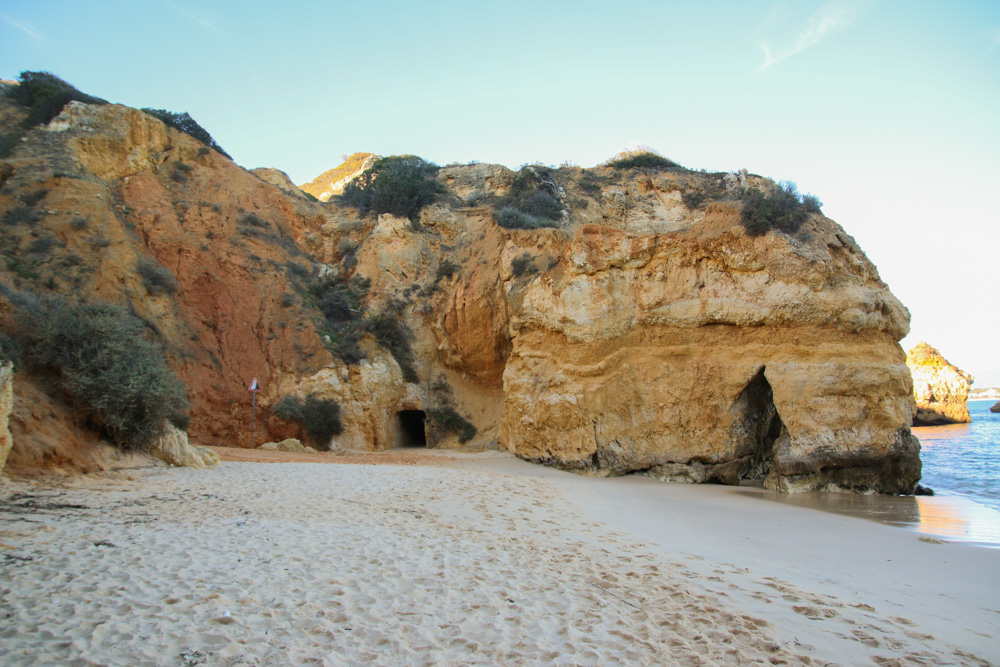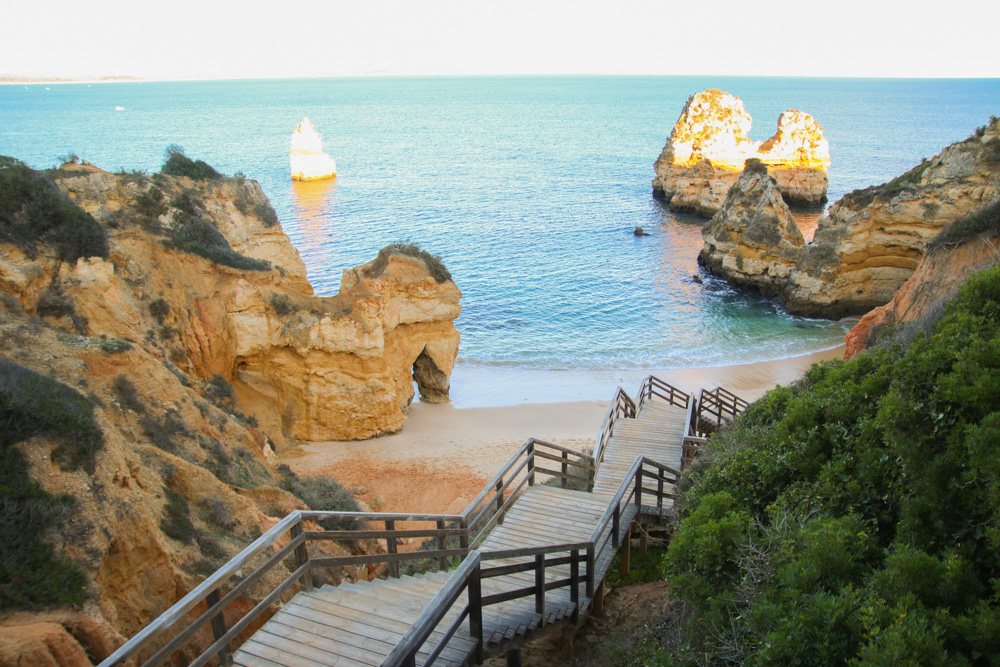 Camilo Beach
We walked back up the cliffs after taking a few photos, then took a short walk along the top of the cliffs. It looks like you used to be able to walk all the way along the cliffs edge to an arch formation, but the path that was there had crumbled and it looked a bit precarious that we decided to skip that section, though some guys had braved it! I was terrified just looking at them!
After our little wander, we hopped in the car and drove 5 minutes down the road to the next beach – Camilo Beach. It had a whole load more steps to trek down much to my excitement (I almost died going back up), but it was SO stunning and definitely worth the near death experience (I'm so unfit ok). There's not much down there at all, but there is a secret little tunnel through the rocks to the left hand side that takes you to another beach! Yay for beaches! Seriously, there's SO many!
There's SO many beaches that we never got to tick off my list, but there's always next time!
Have you been to the Algarve before? Aren't the beaches just stunning?!
Follow
Save
* This post contains some affiliate links at no extra cost to you, but I do make commission from any sales.