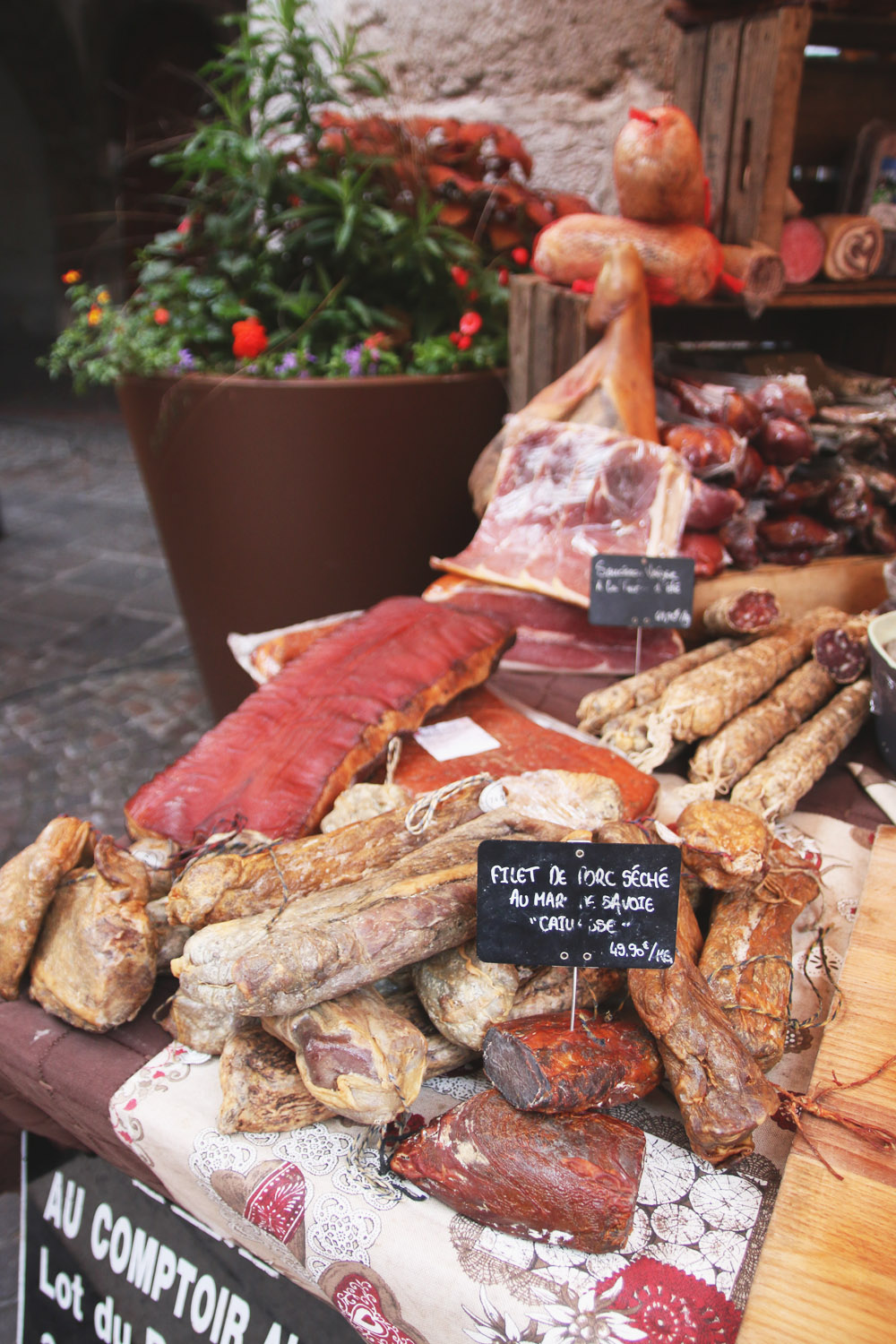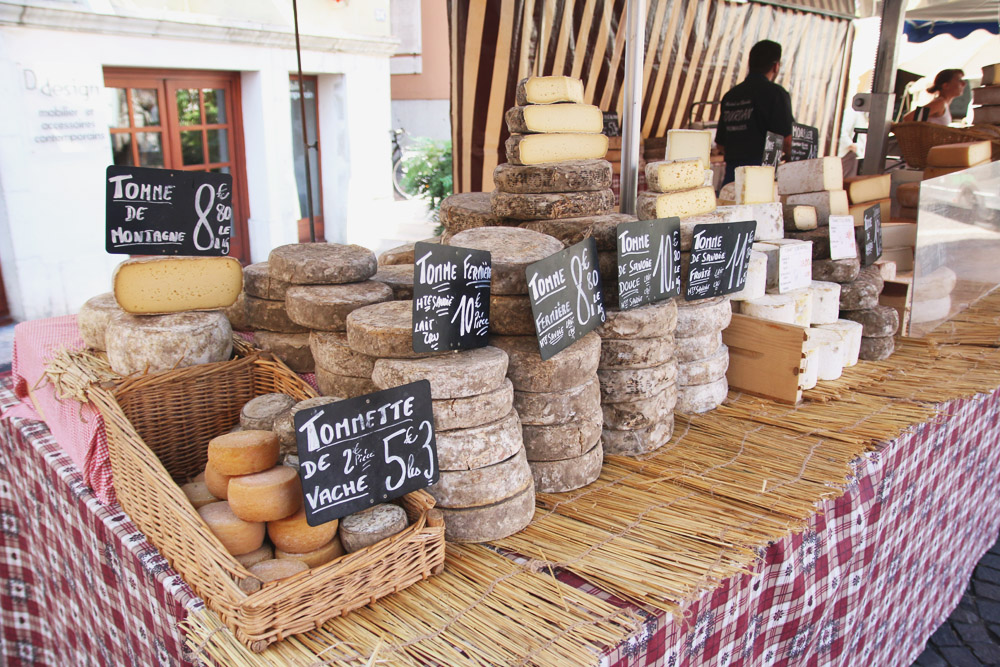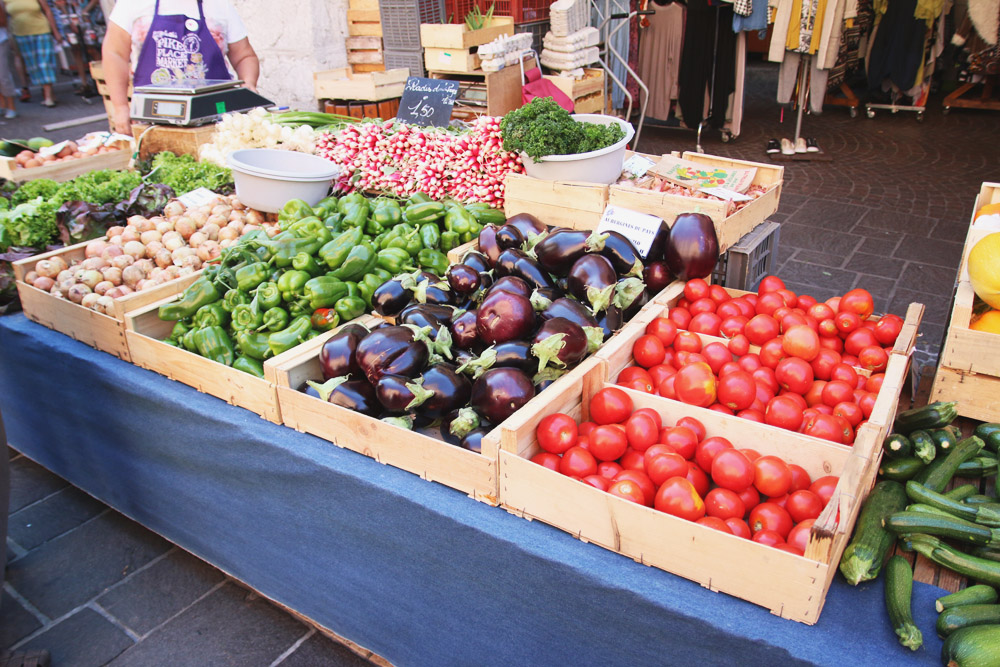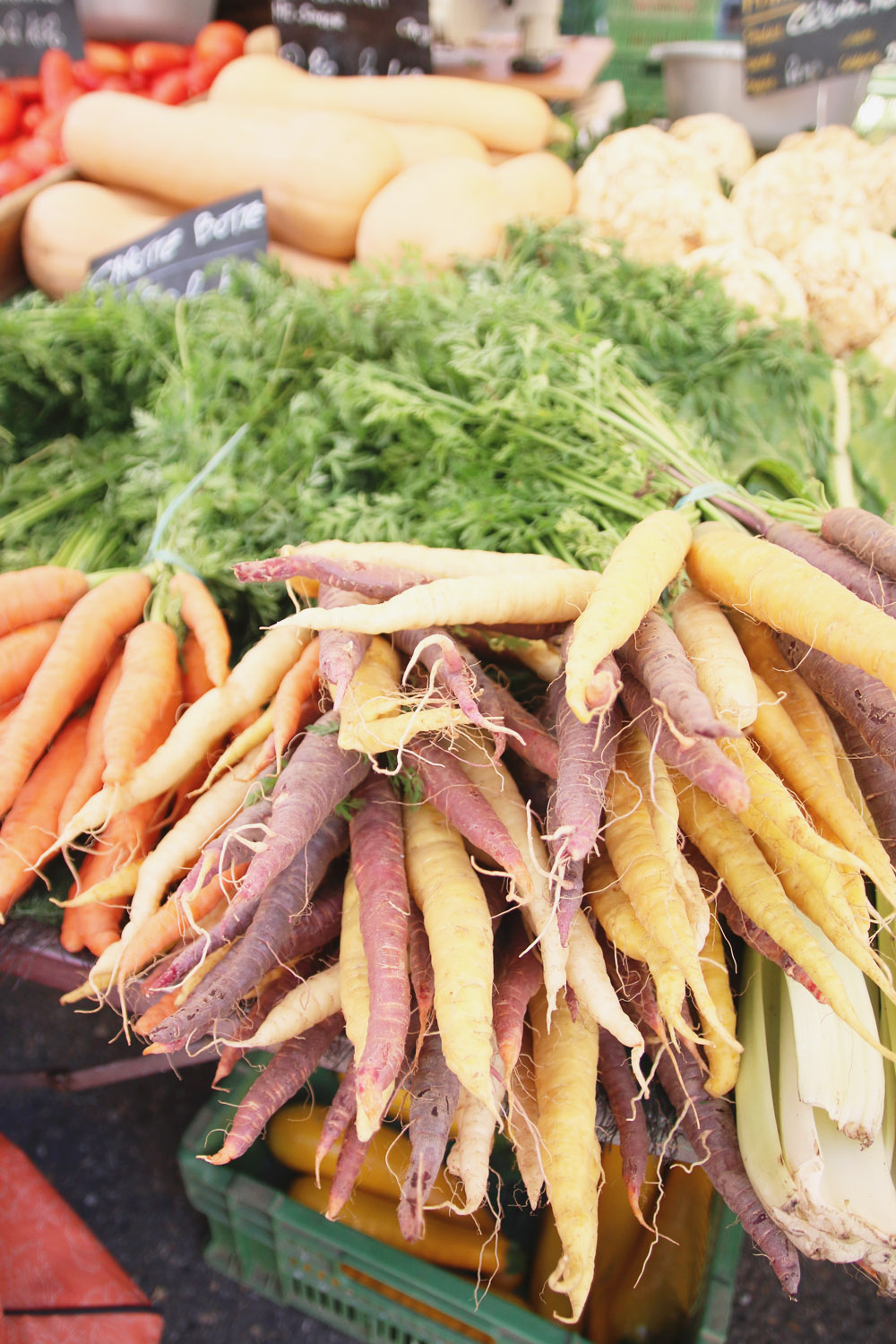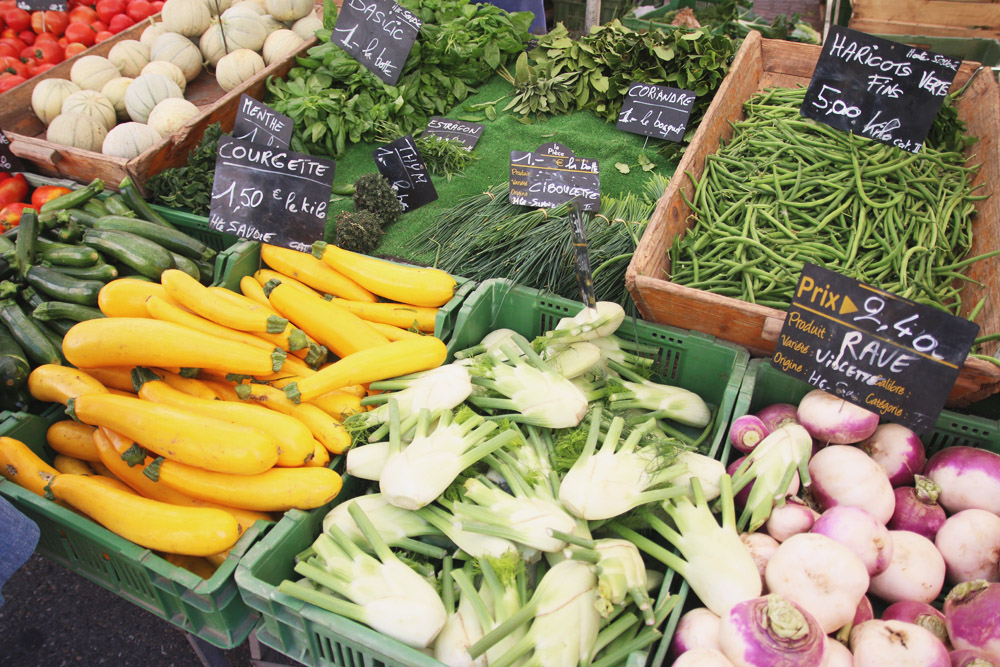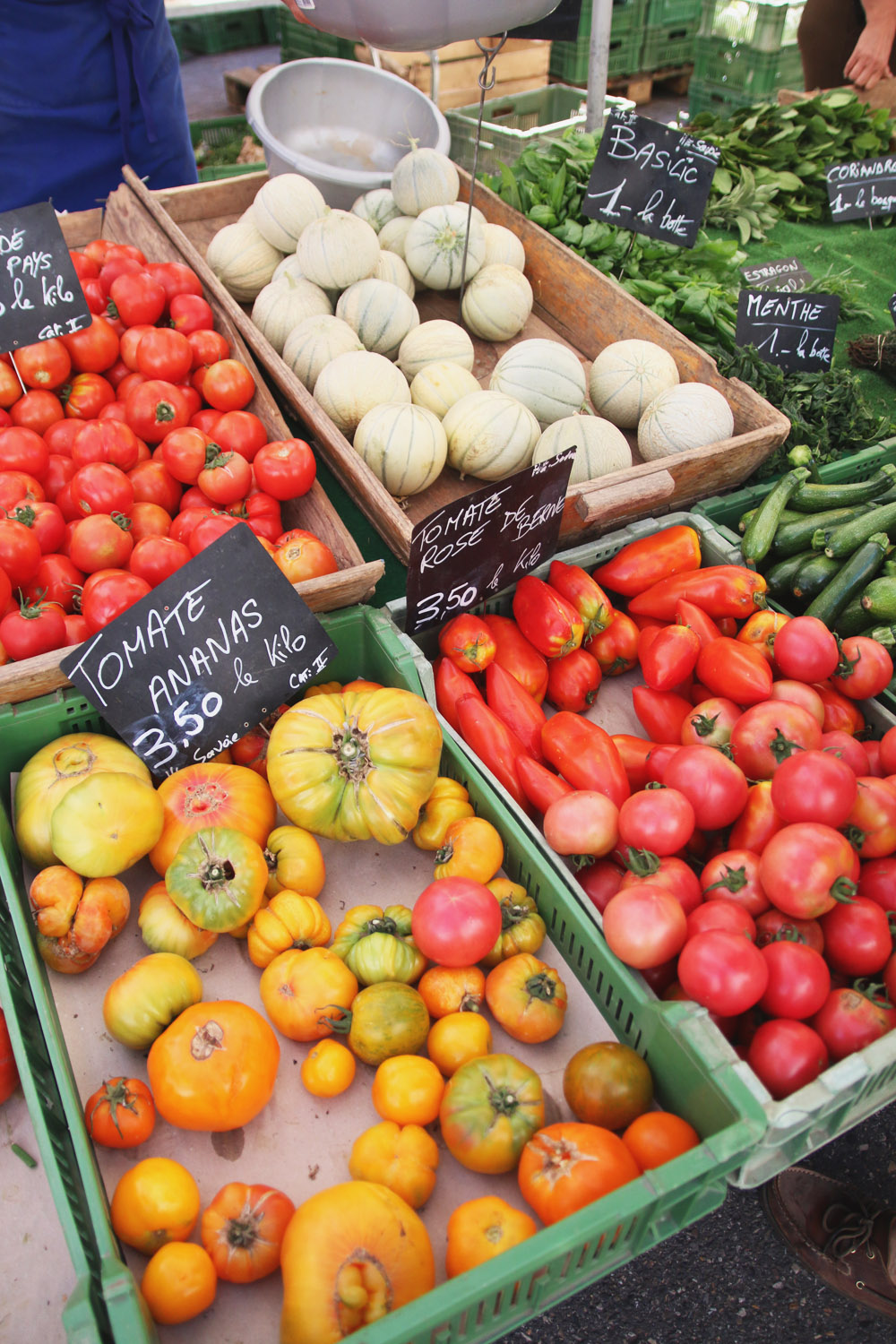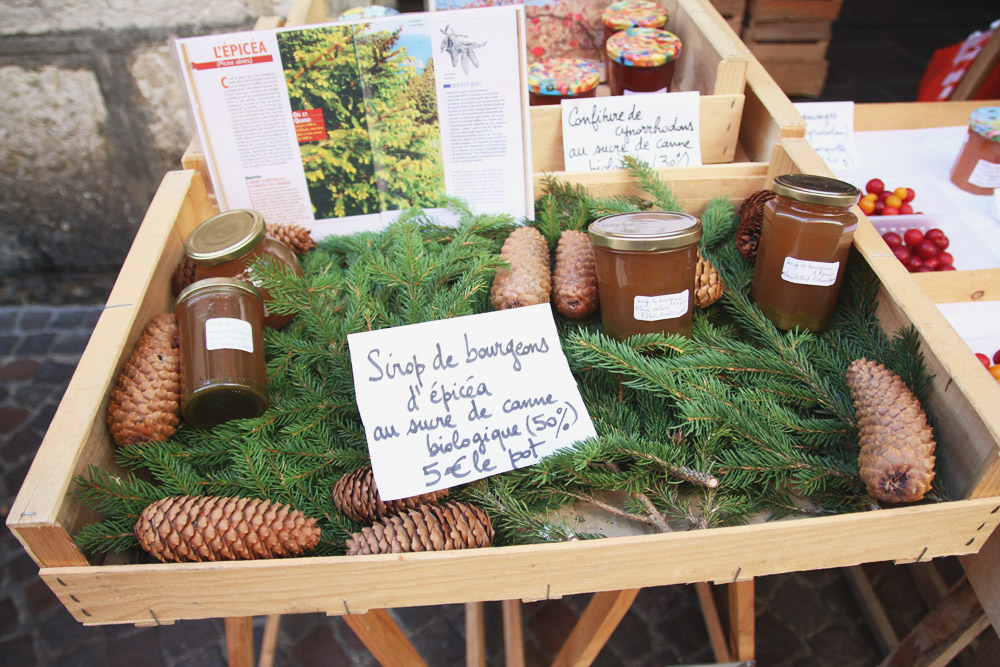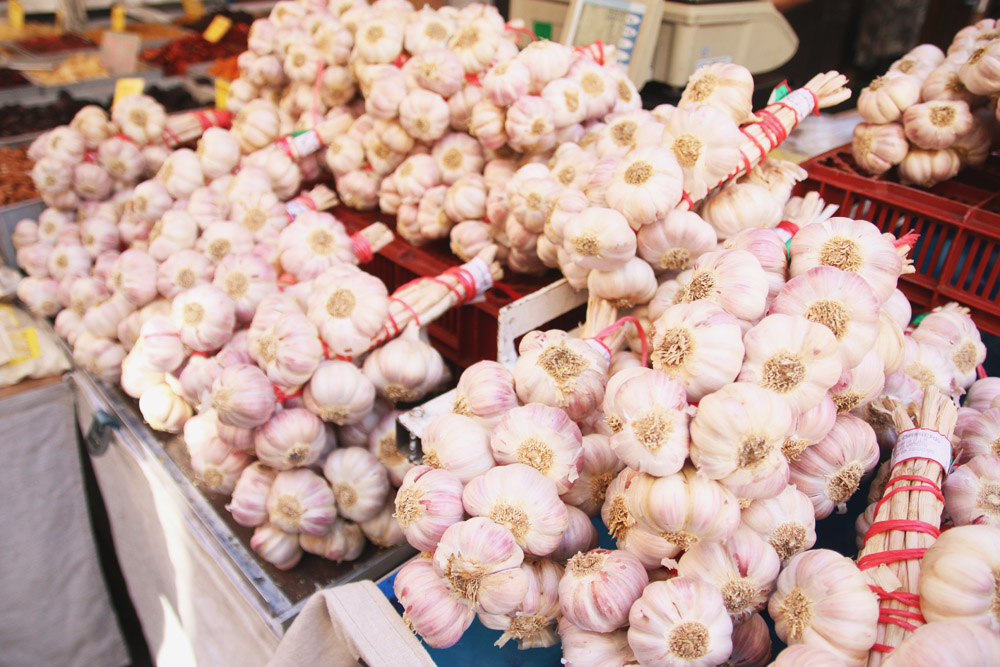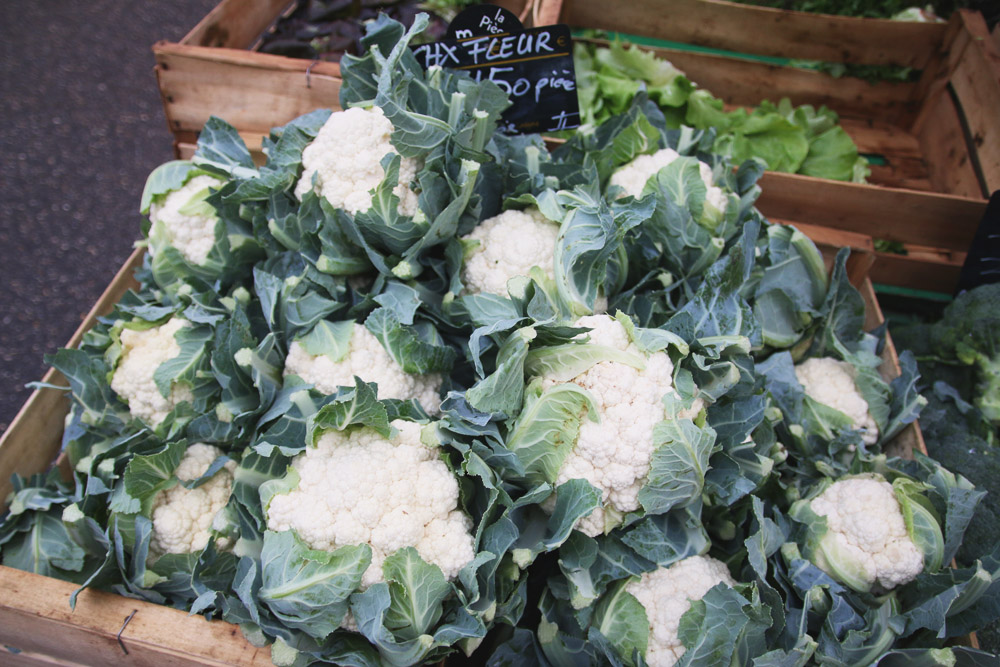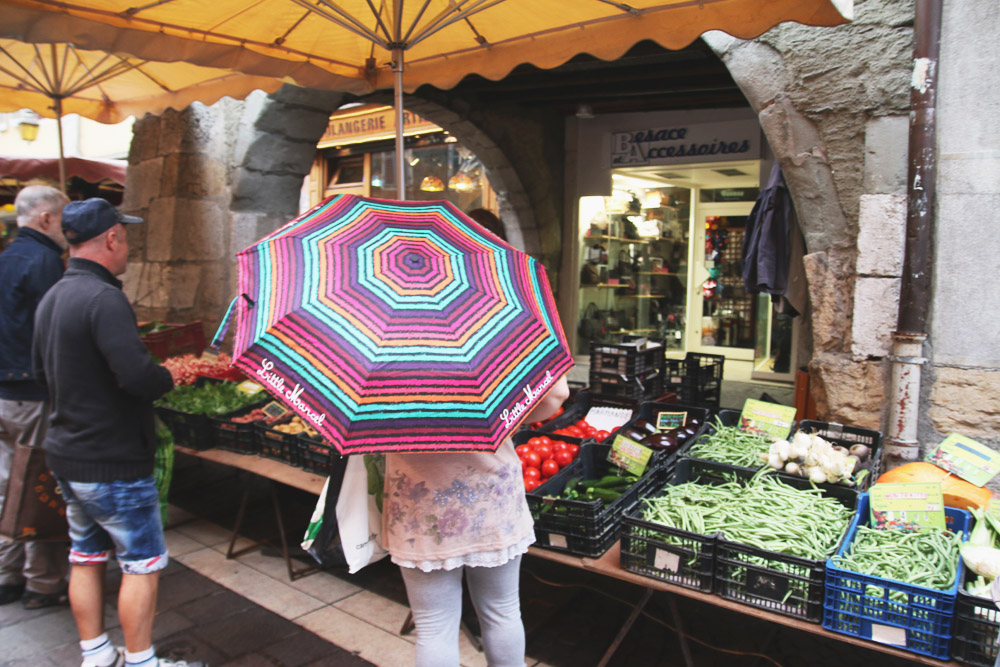 Annecy Farmers Market
I'd heard about the farmers market in Annecy before we went, and I was so excited to go. Seriously, why is fruit and veg and food in general just so much better when you go abroad?! I always love exploring the supermarkets and seeing all the different things on sale. I mean, we have like 5 varieties of tomatoes on sale in our supermarkets (basically a salad variety, a cherry variety, a beef variety and a couple more expensive options of them hah) in the UK which are all just very very bland, so to go to France and discover so many different colours and varieties is just amazing. So I just had to stop by the Annecy farmers market while we were there.
I'd seen that it was on on a Tuesday morning, so before heading down to Old Town and the Lake we decided to go to the market and see what was on offer. I thought it was going to be hard to find, but it pretty much took over Old Town! You honestly couldn't miss it!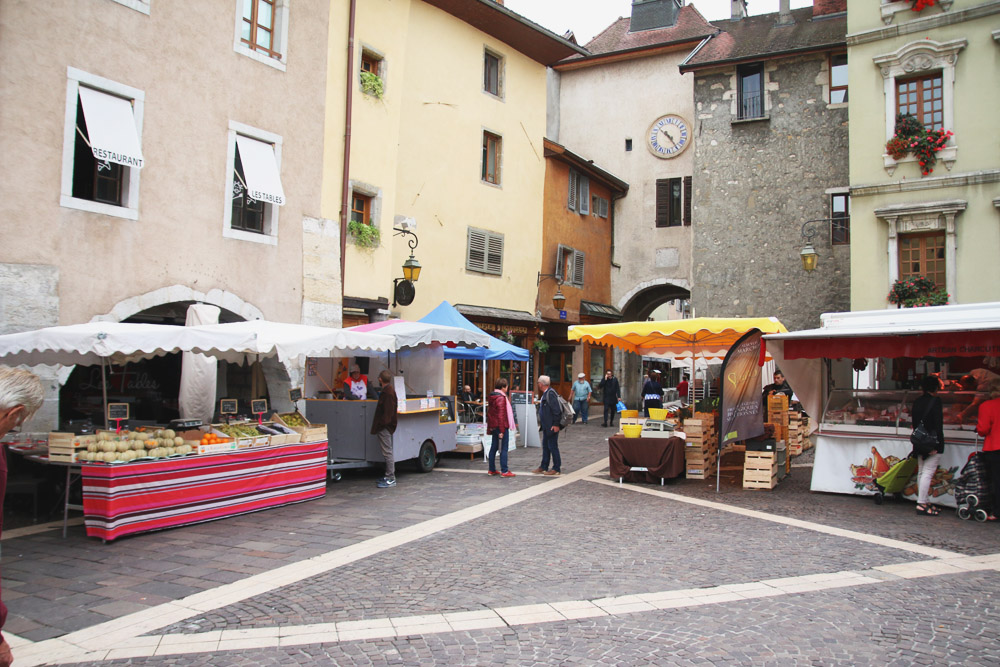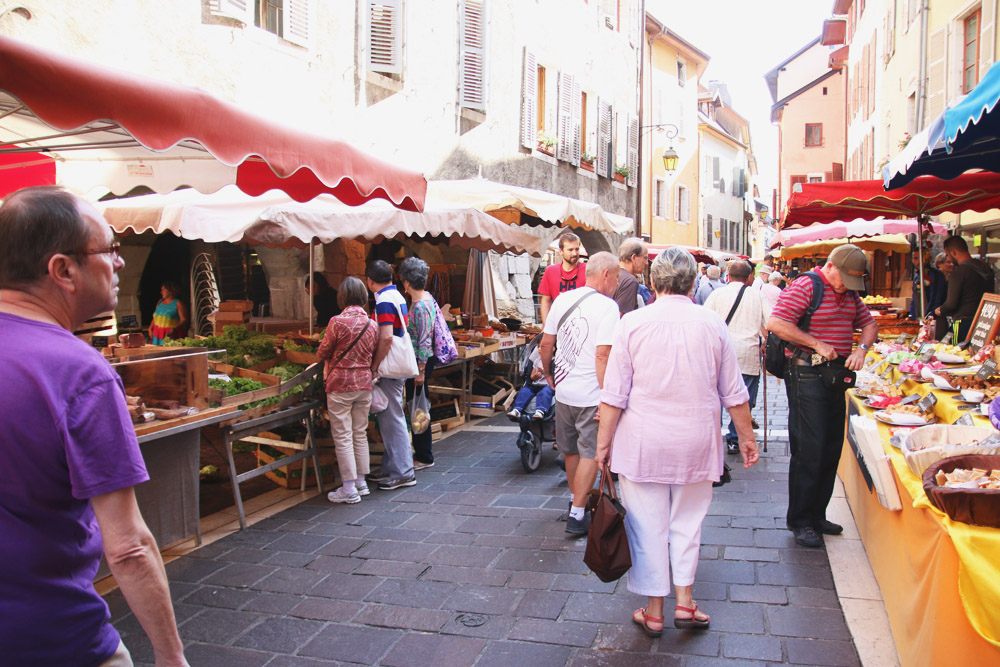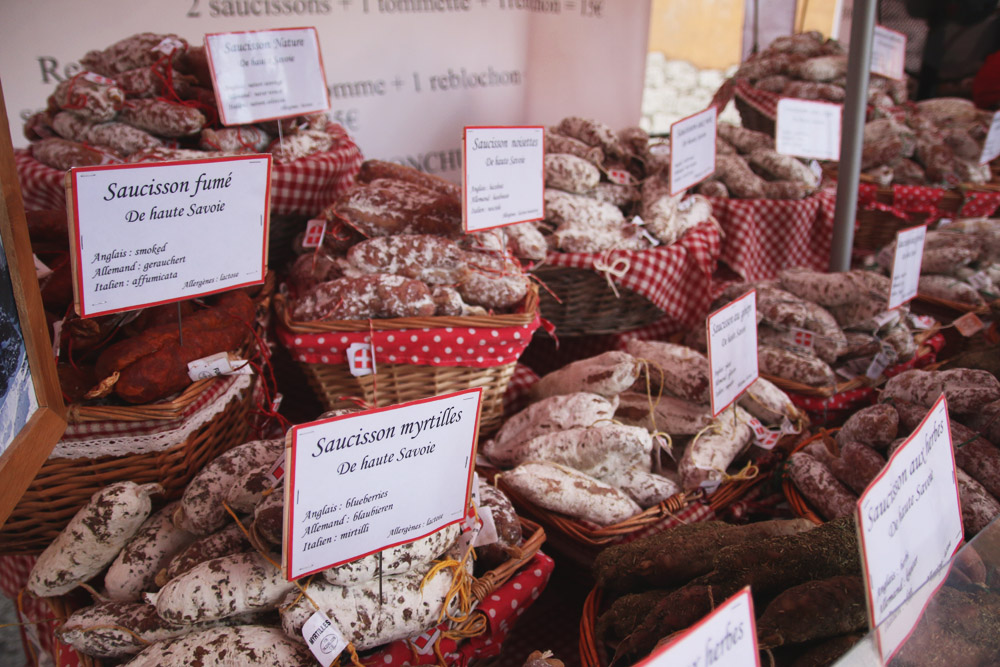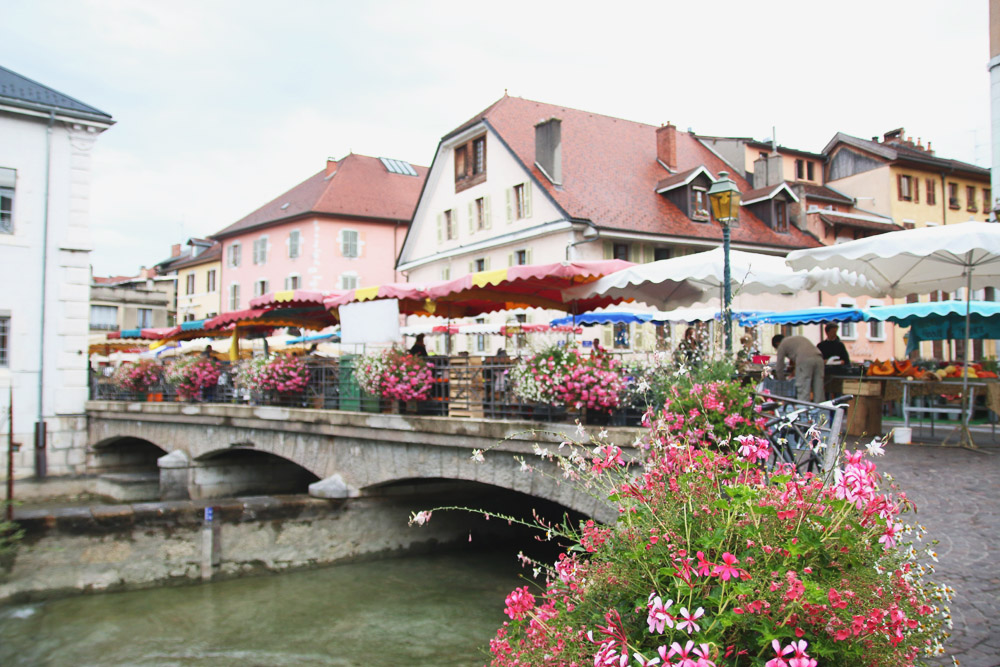 The sellers just lined the streets on both sides selling everything you could imagine! Fruit, vegetables, cheese (like alllll the cheese), salami, meats, pastries, the list could go on! It was amazing! I was expecting something pretty small, but I was so wrong! We got there around 10.30 am and the steets were filled with the locals buying what seemed like their week's shopping. Sadly, we didn't need a whole wheel of raclette, or a round of rebluchon, so we just had to explore with our eyes (and noses), which was still amazing!
I couldn't get over the smell there! The scent of all the pungent cheeses and salamis filled the air and it was just so amazing to explore! I thought it was only on on Tuesdays and Sundays, but we came across it on the Friday morning too before we left and was seriously tempted, but we were about to leave so unfortunately I couldn't get anything again.
The Old Town Annecy farmers market is on on Tuesdays, Fridays and Sundays all through the year from 7am to 1pm for anyone who is heading to Annecy – you have to stop by!
Do you have any farmers markets where you live? I'm obsessed with them! Ours are so tiny near me, so I love seeing things like this!
Save
Save