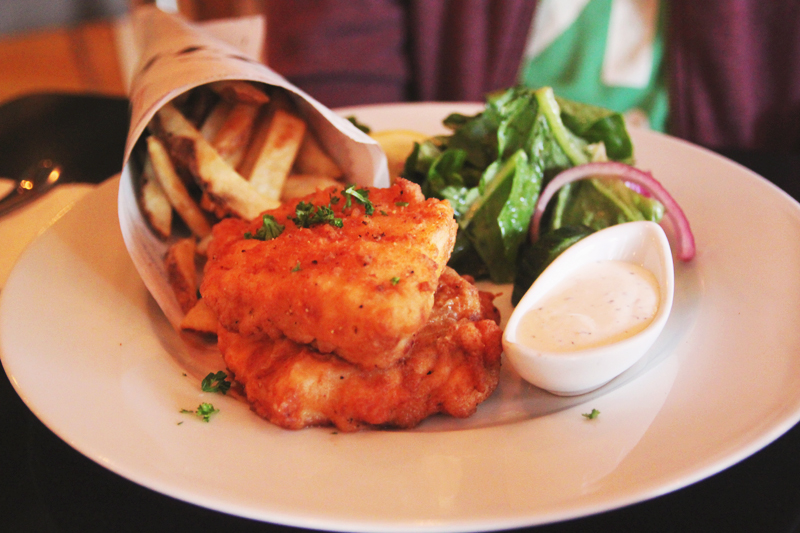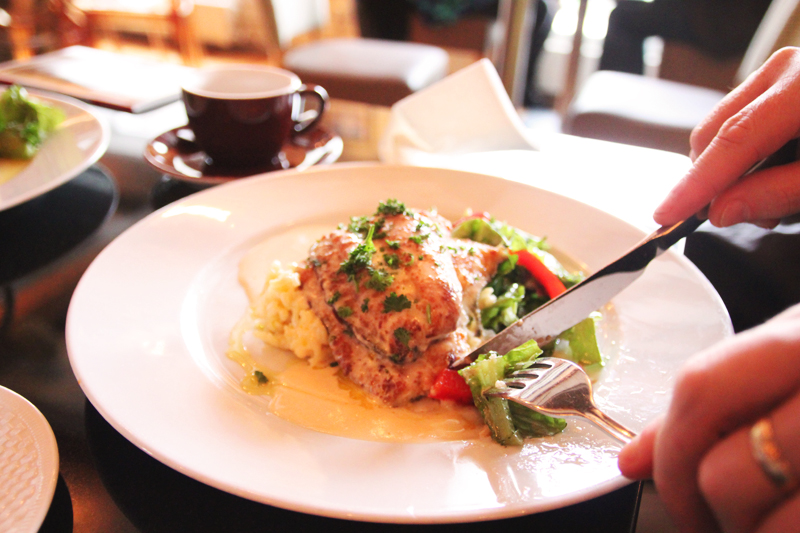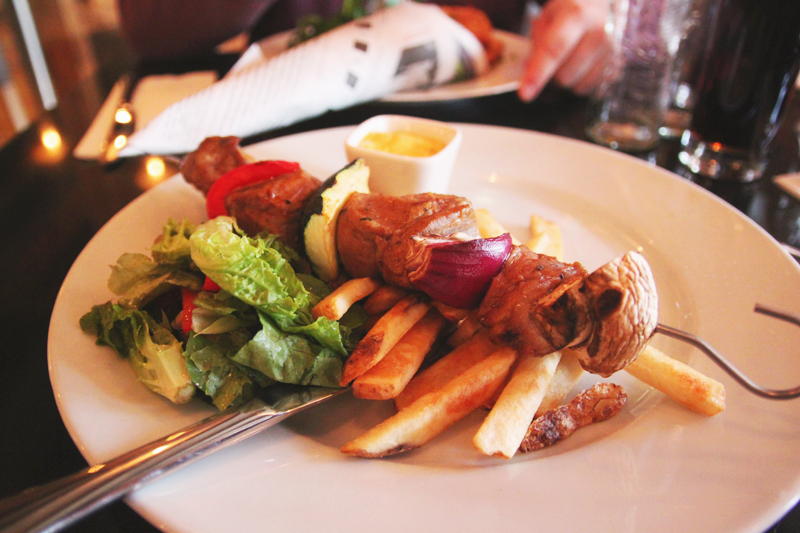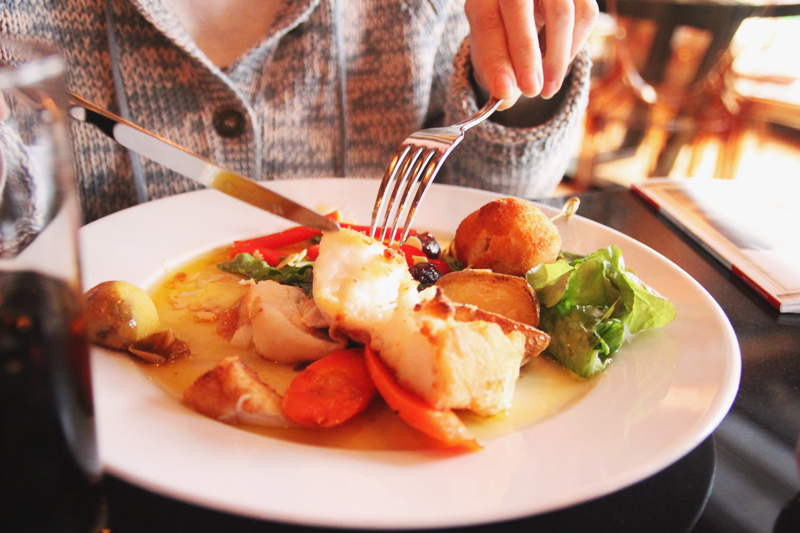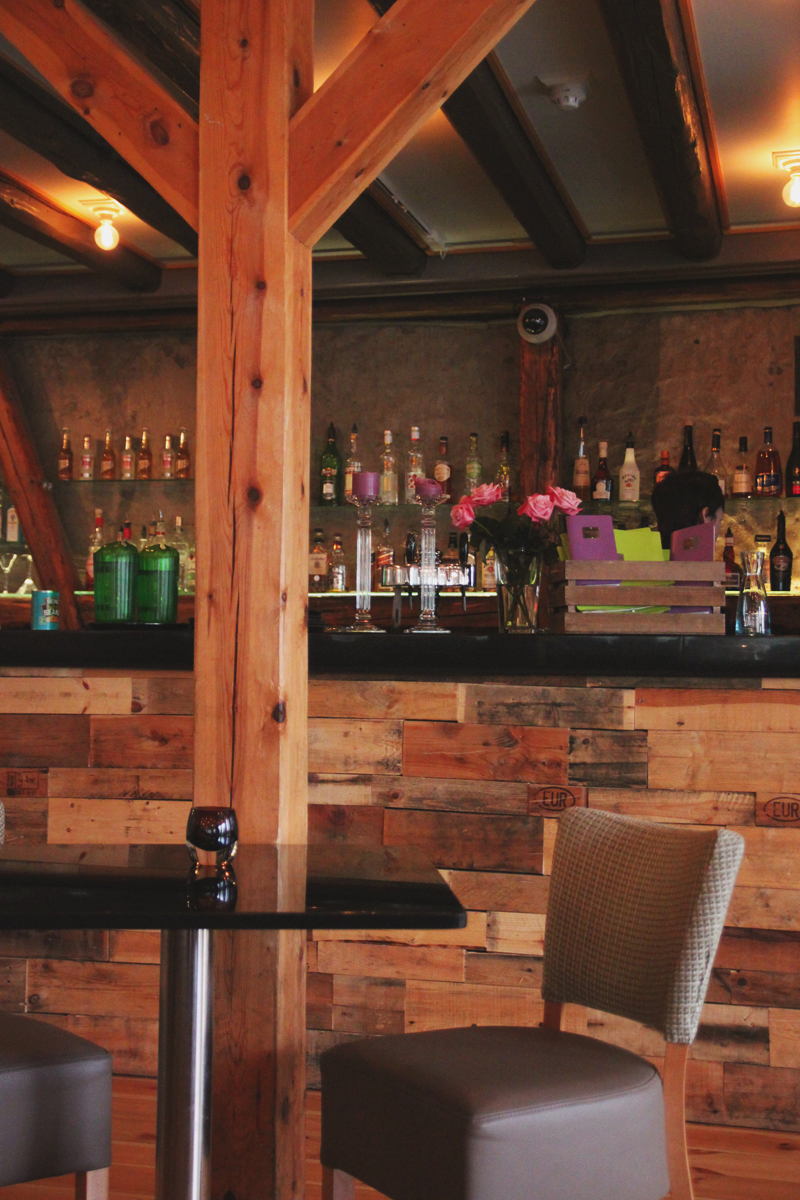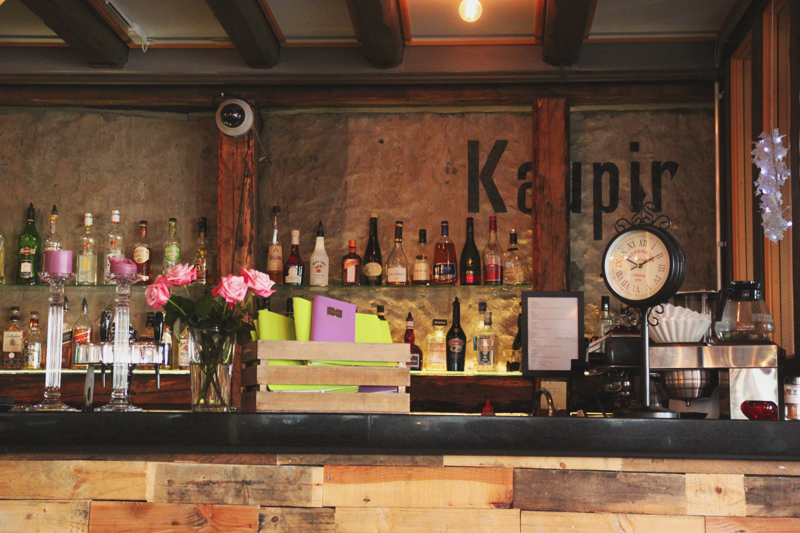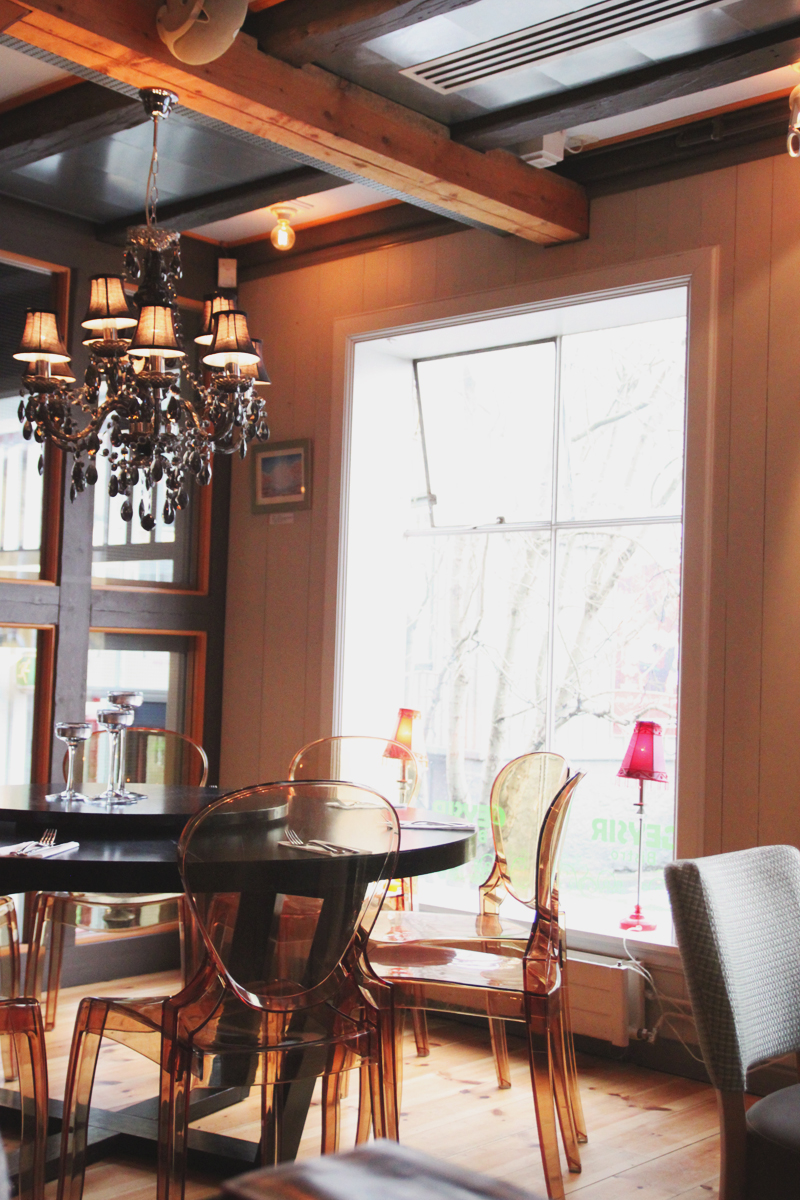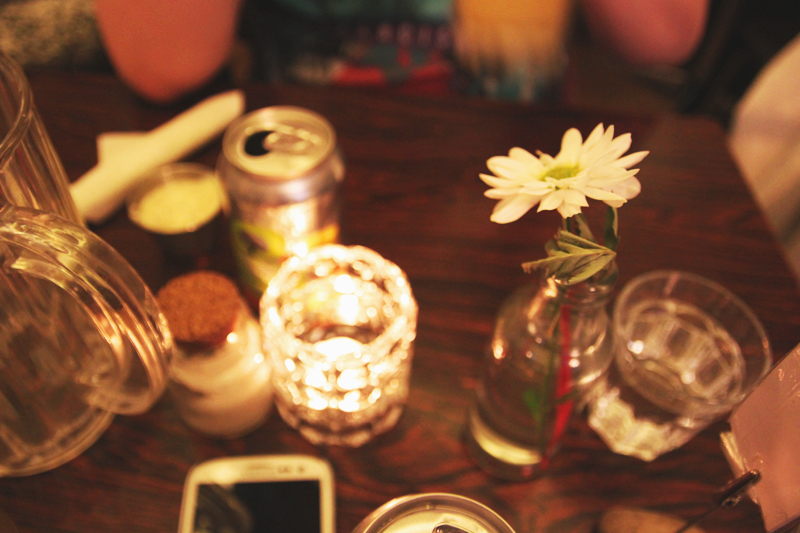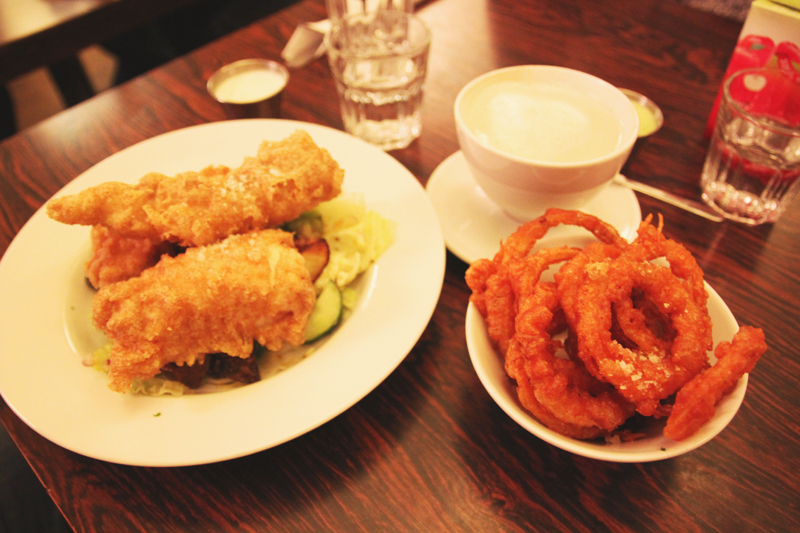 One of my favourite things about Iceland is definitely the food! Iceland is well known for its amazing fish and lamb that they produce, so of course we had to try some. Pretty much most of the meals over there involved some kind of fish (mostly cod or if you're feeling super fancy, lobster), and yes it was expensive, but it was some of the best fish I have ever tasted. So I thought I'd do a quick post with some suggestions of where to eat in Reykjavik!
Our first meal was at the restaurant right around the corner from our hotel, called Geysir Bistro. We just went there for a quick bite while we were waiting for our rooms to be ready to check in. We actually thought it was super expensive at around £80 for 4 people, but in the end it turned out to be one of the cheapest meals we actually ate while we were there – and one of the best. I had lamb kebabs, while everyone else opted for some kind of fish. If you're going to eat anywhere while you're in Reykjavik, you have to go to Geysir Bistro.
We heard about a fish and chip restaurant down the road from our hotel near to the old harbour called Icelandic Fish & Chips which is a completely organic restaurant serving a different menu each day depending on what fish has been caught that morning. You literally couldn't get much fresher food than that. It had a weird but interesting menu, where you chose your fish, your sides and your sauces to make up a complete dish, or they have a suggested meal for each fish. We all just chose from that, honestly though, it was a little bland and we didn't enjoy it so much.
Our final night was spent walking what felt like all over Reykjavik – we were low on money and the typical restaurant price was working out to be around £100-£120 for 4 people, so we went in search of somewhere cheap. We ended up at a nice little bar called Hresso which light meals like burgers and paninis along with some main meals. It was so good! (but unfortunately I never got any photos).
Have you been to Iceland? What did you think of the food there?
Save