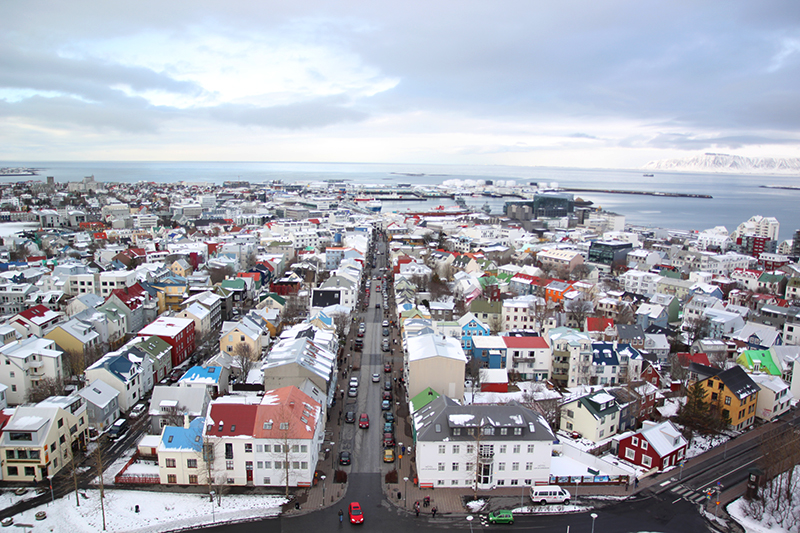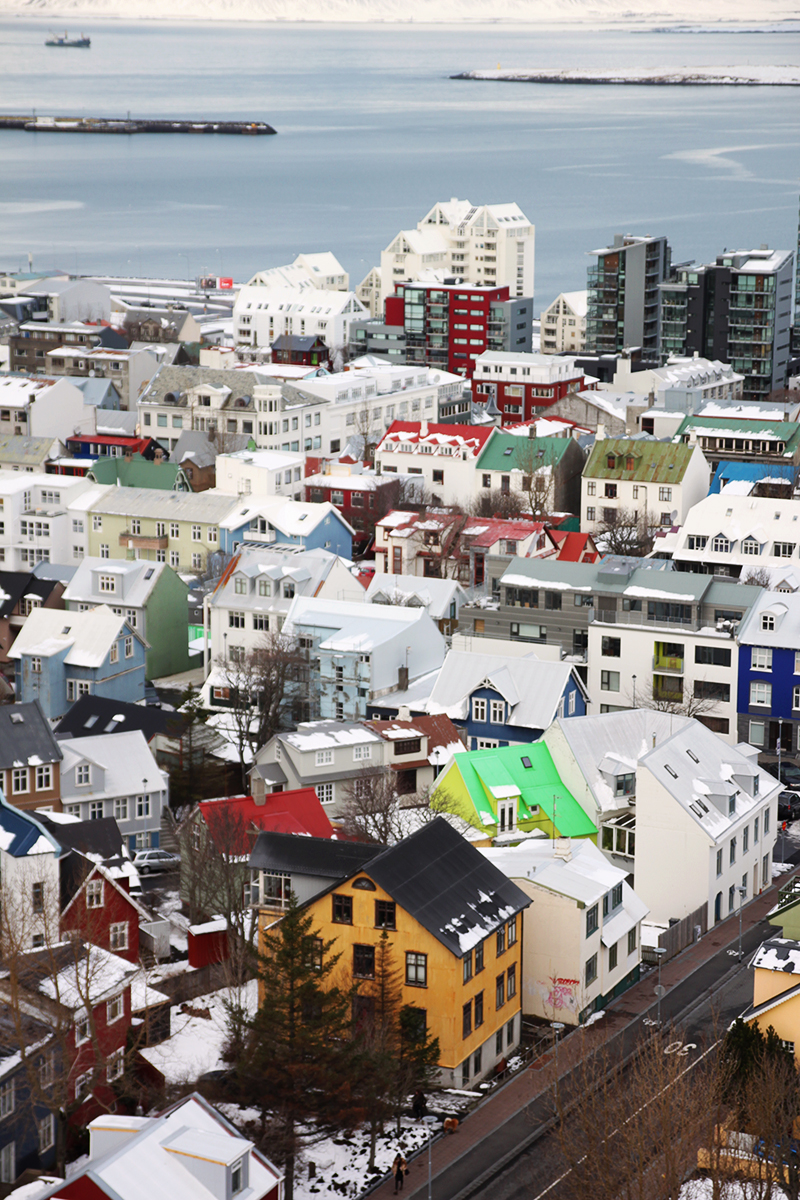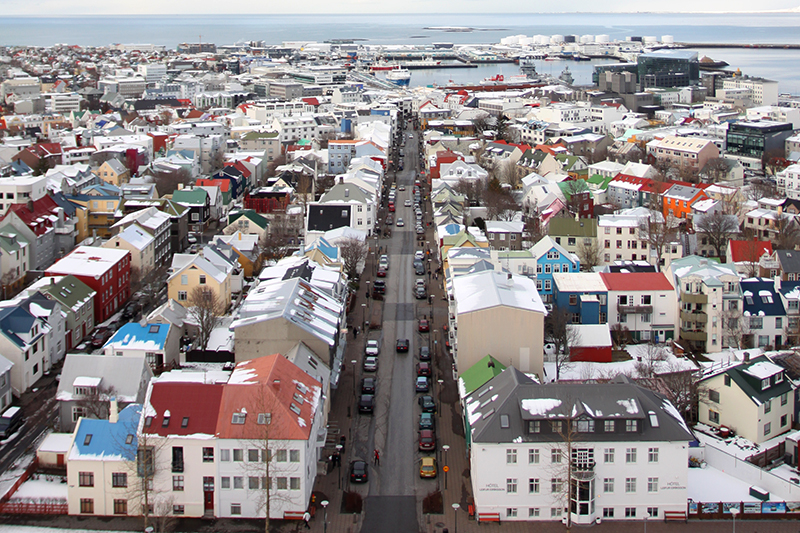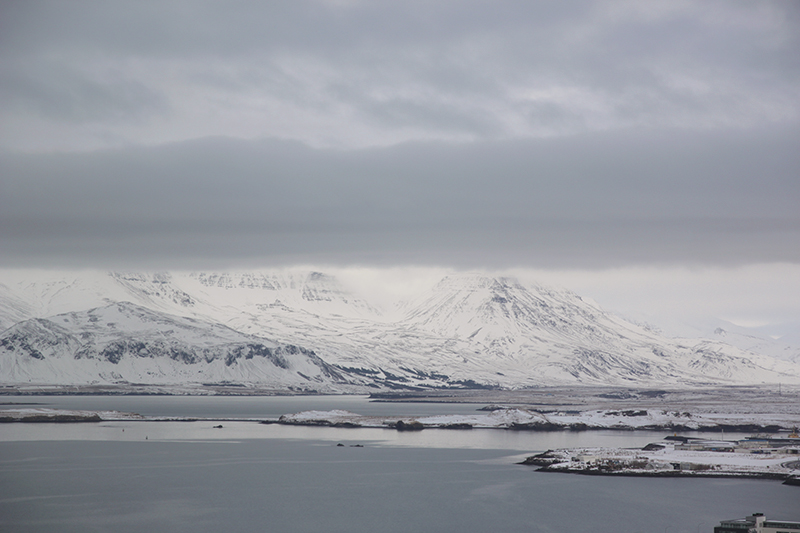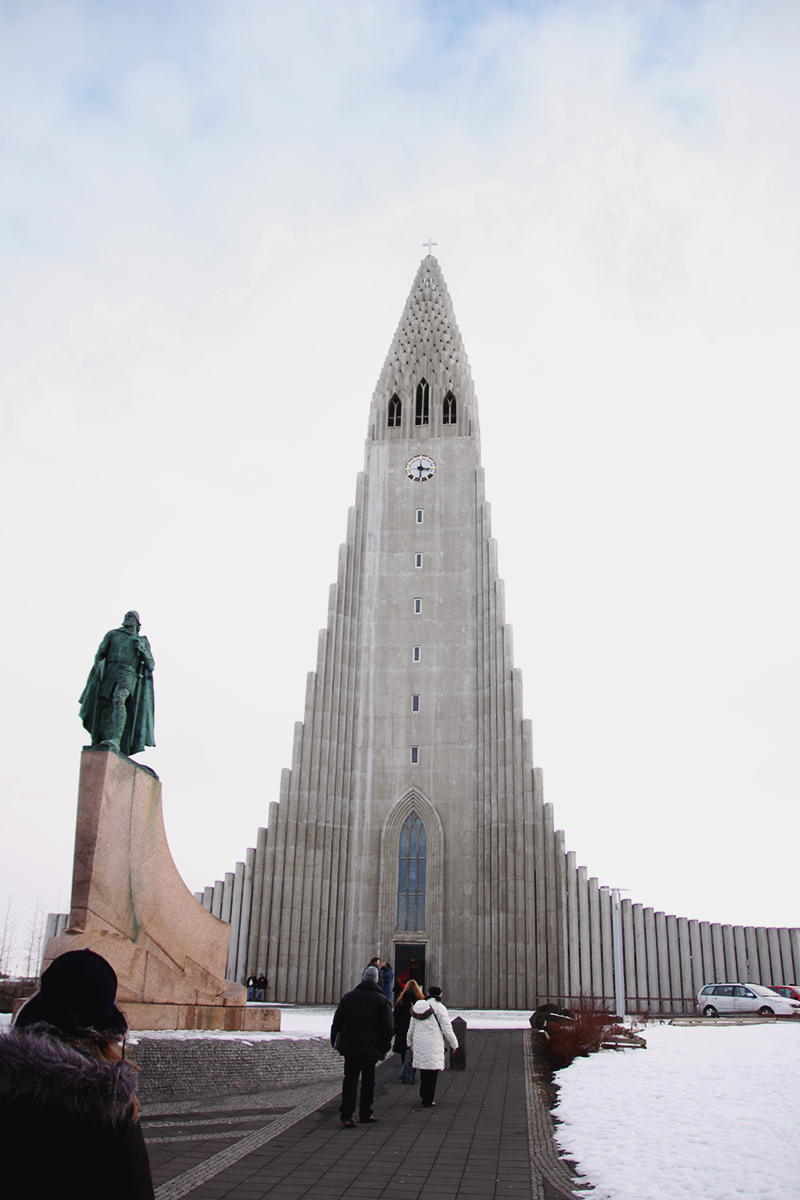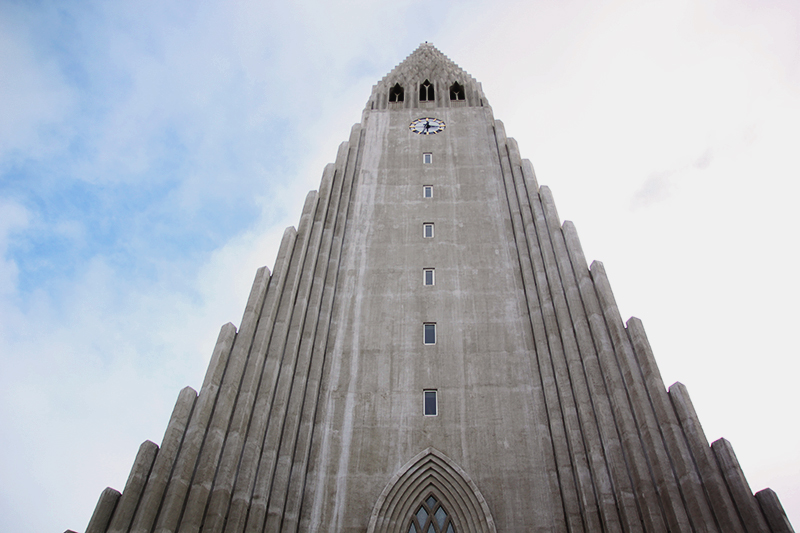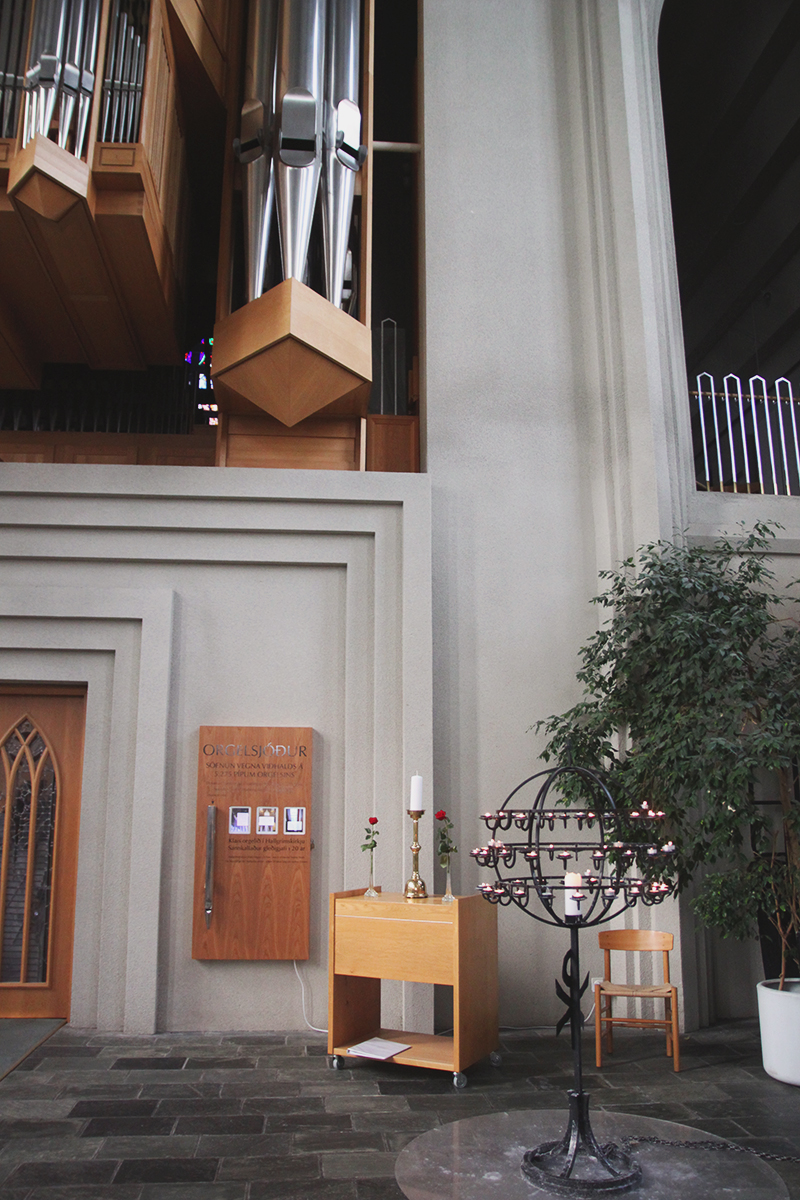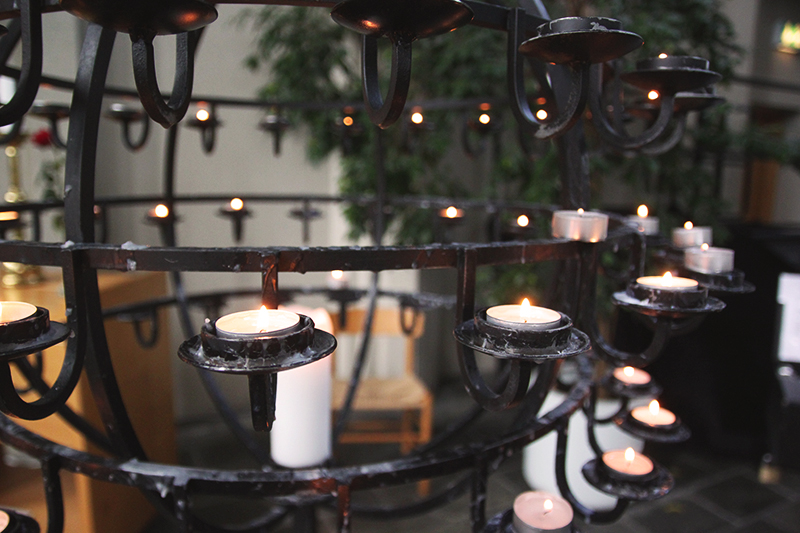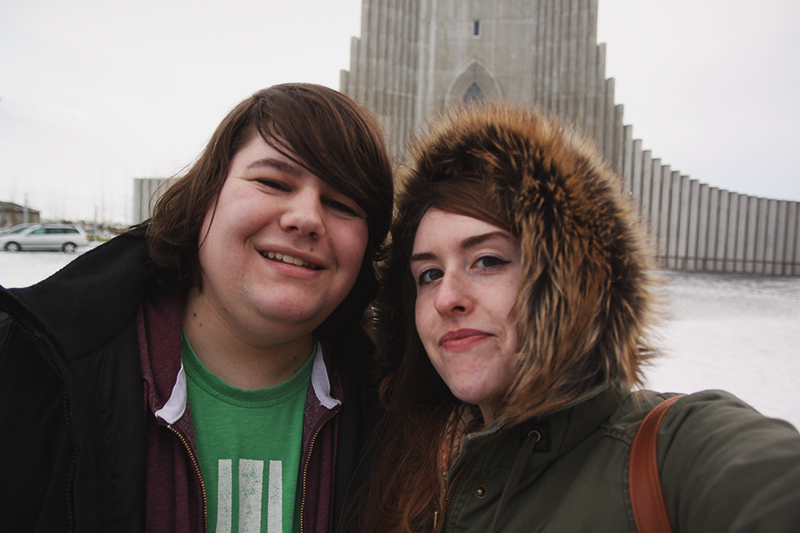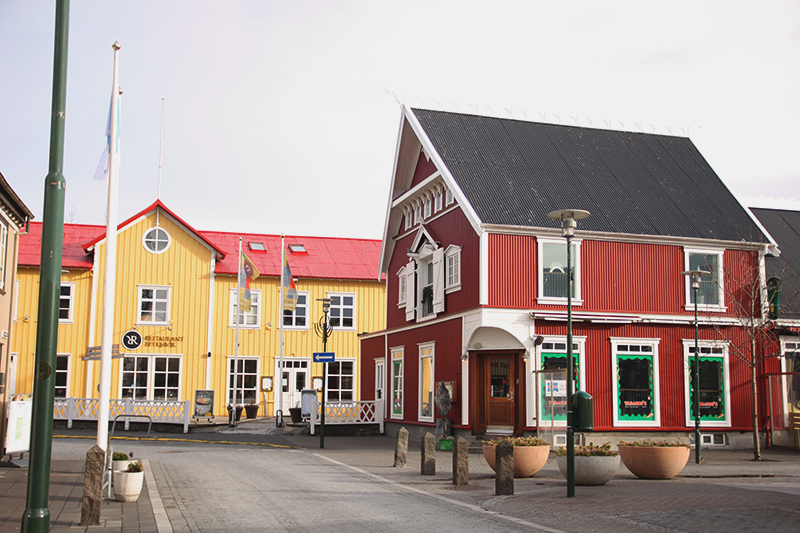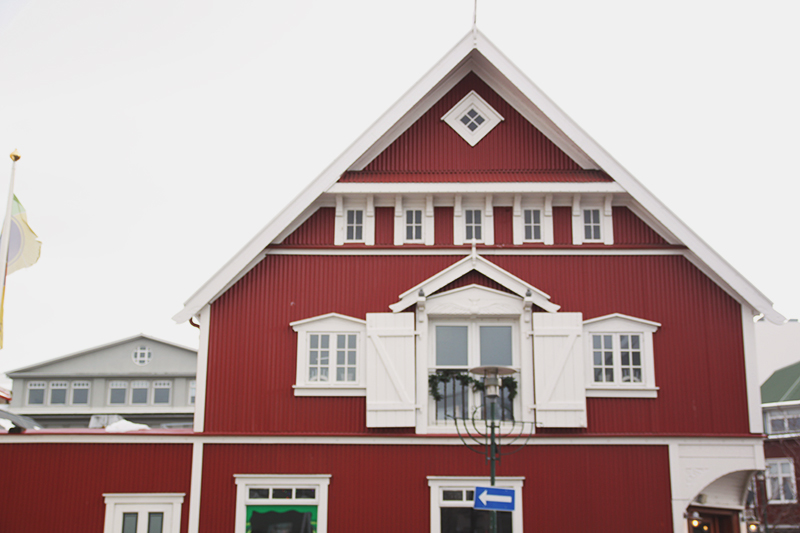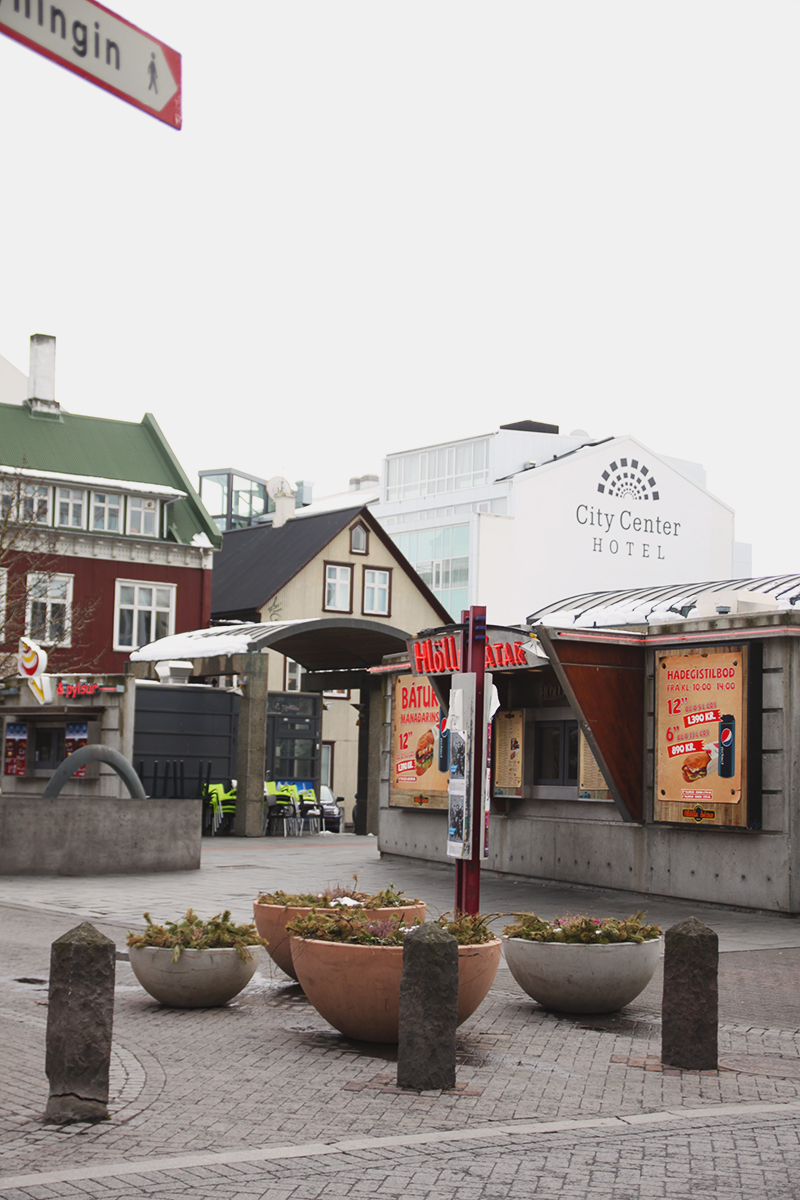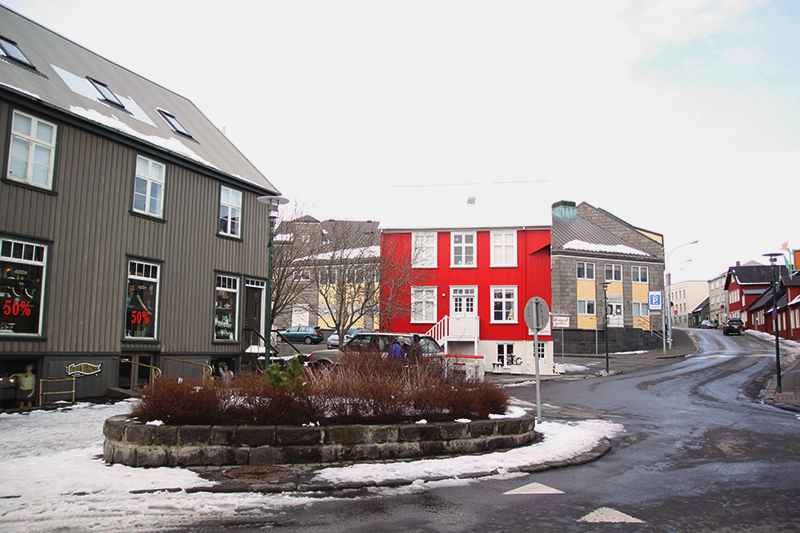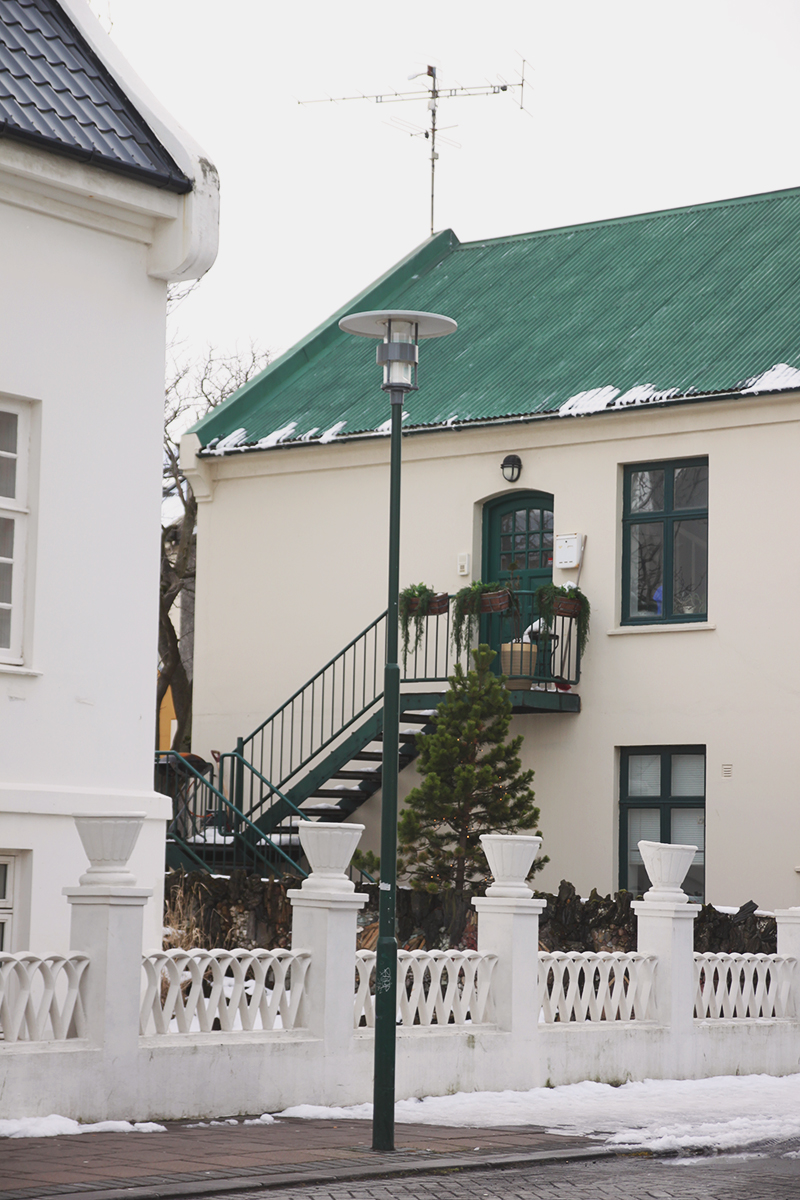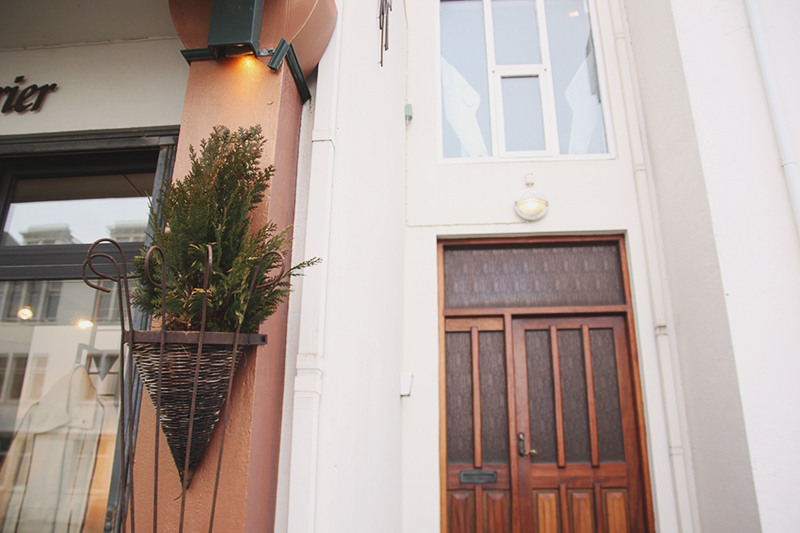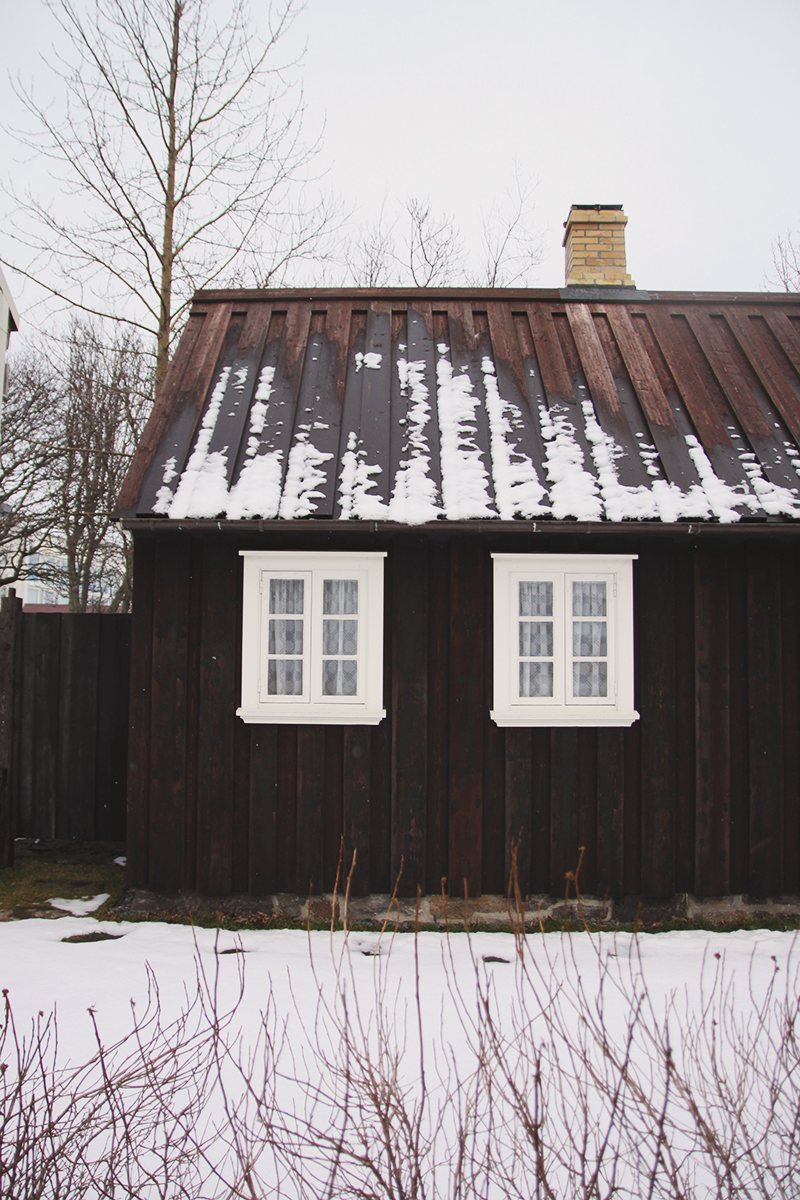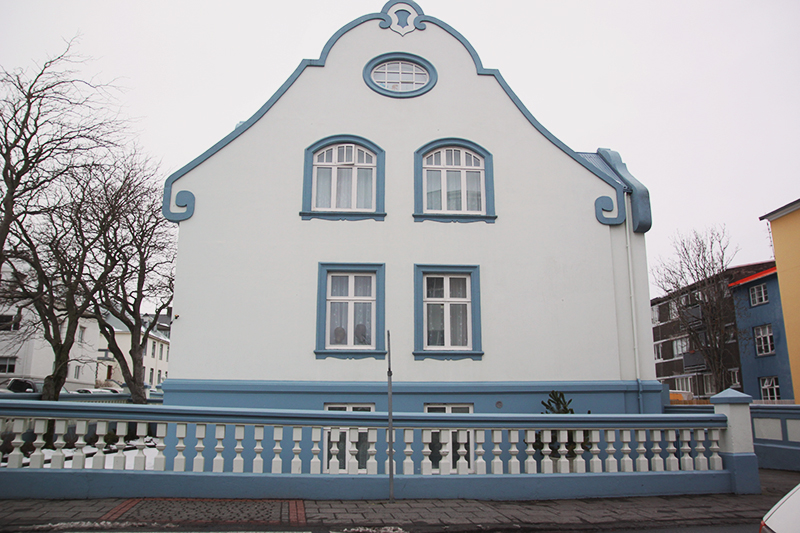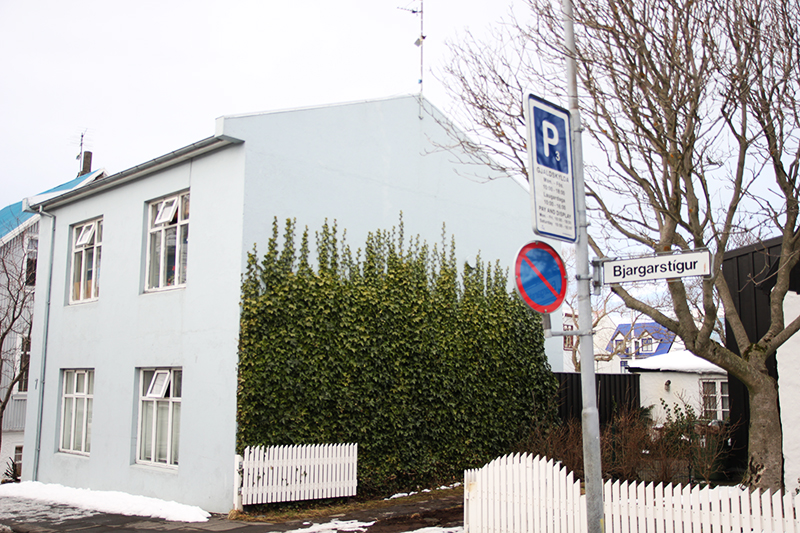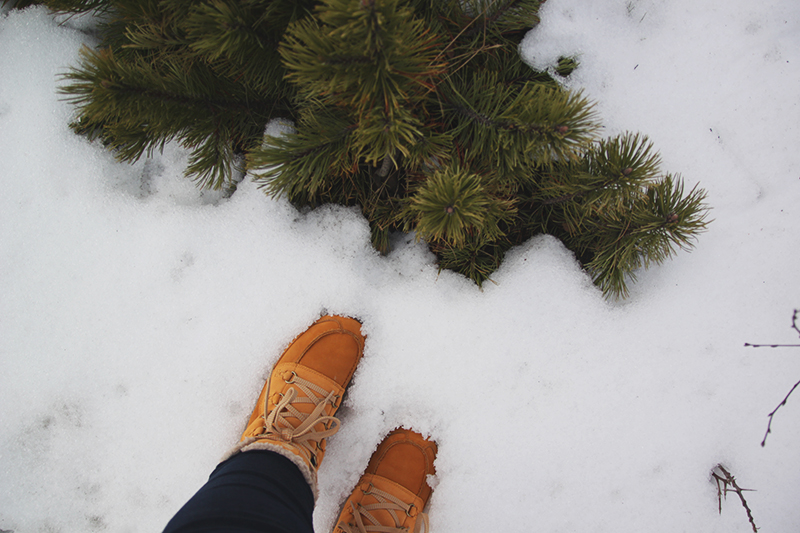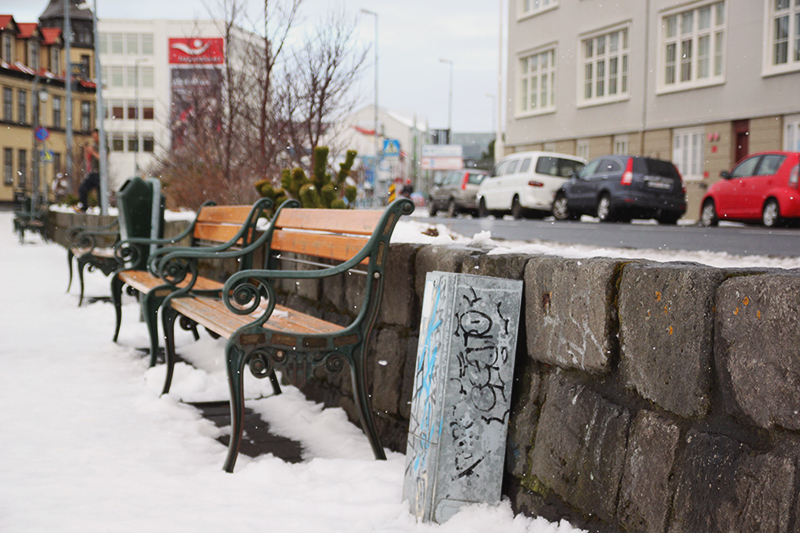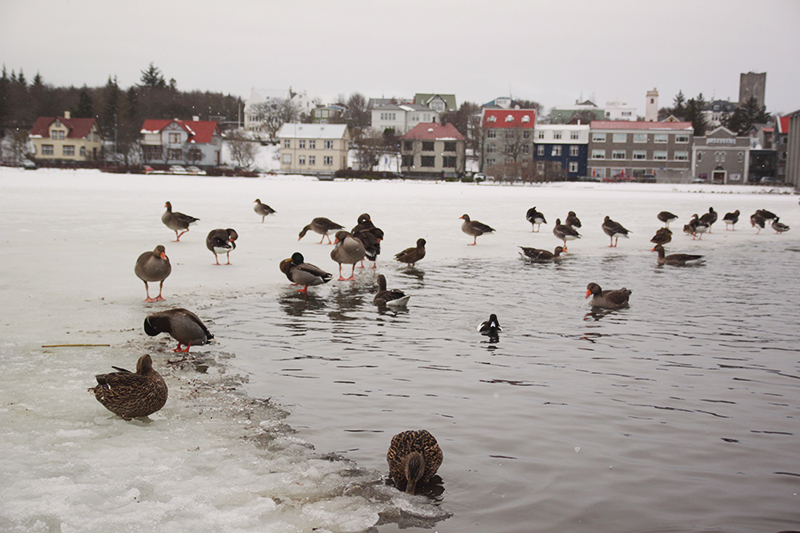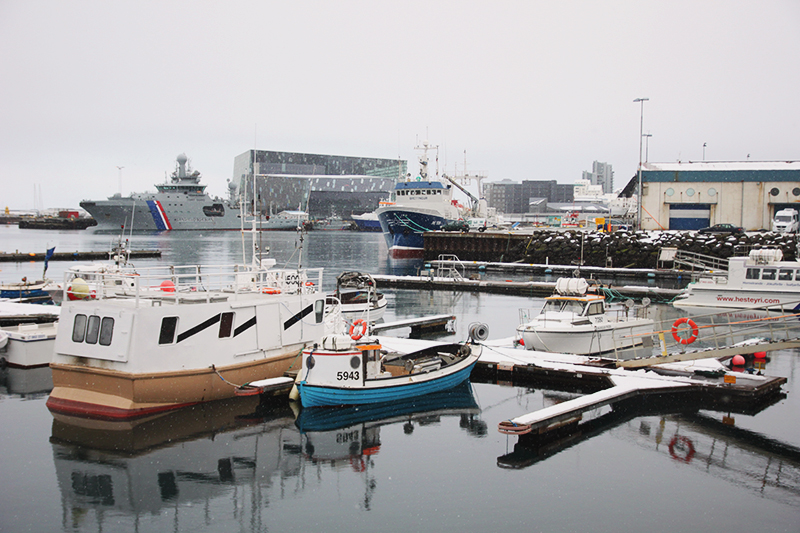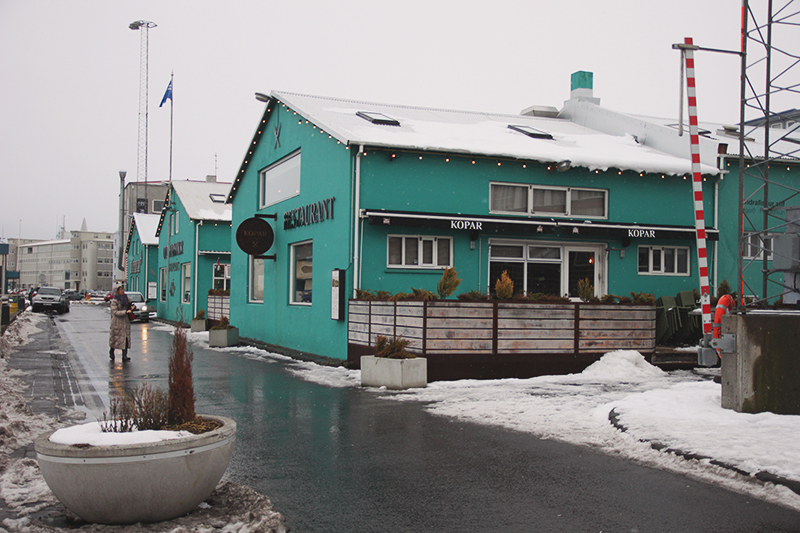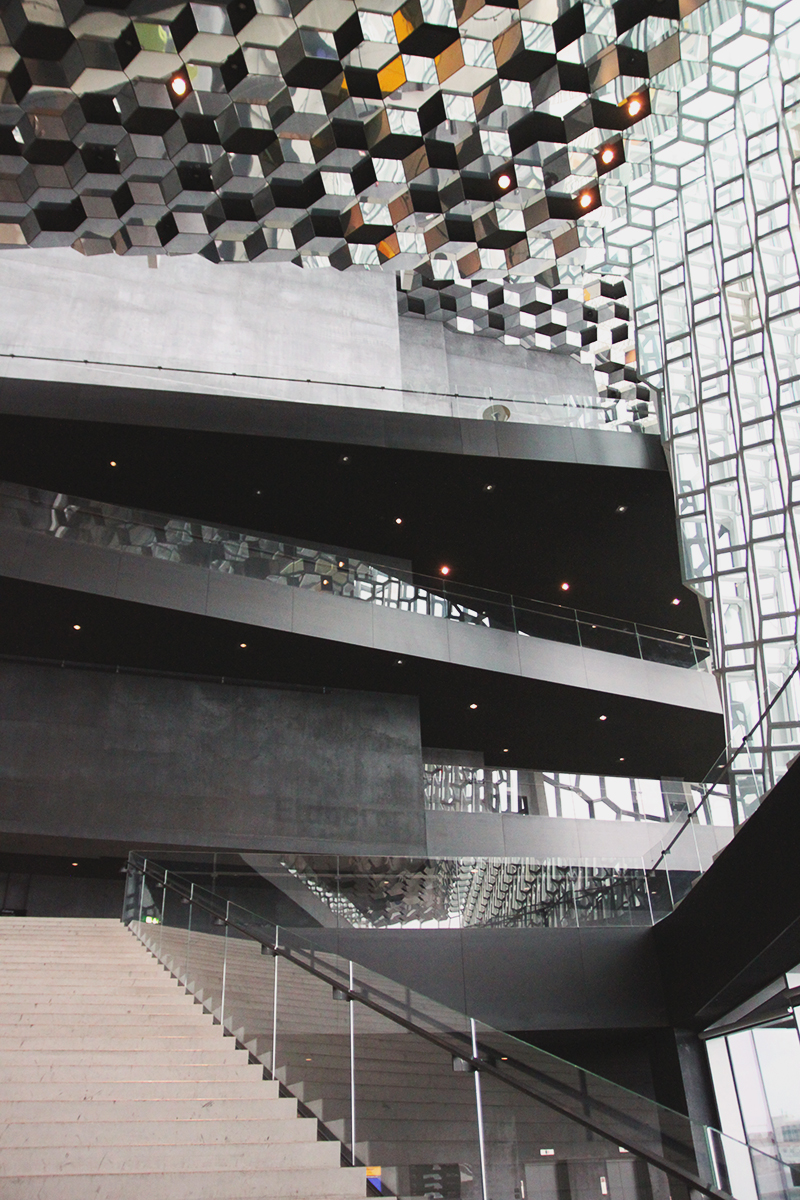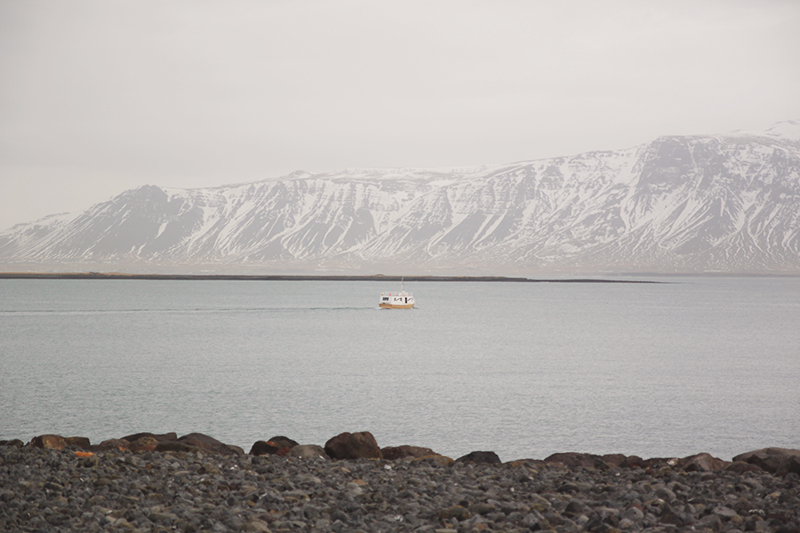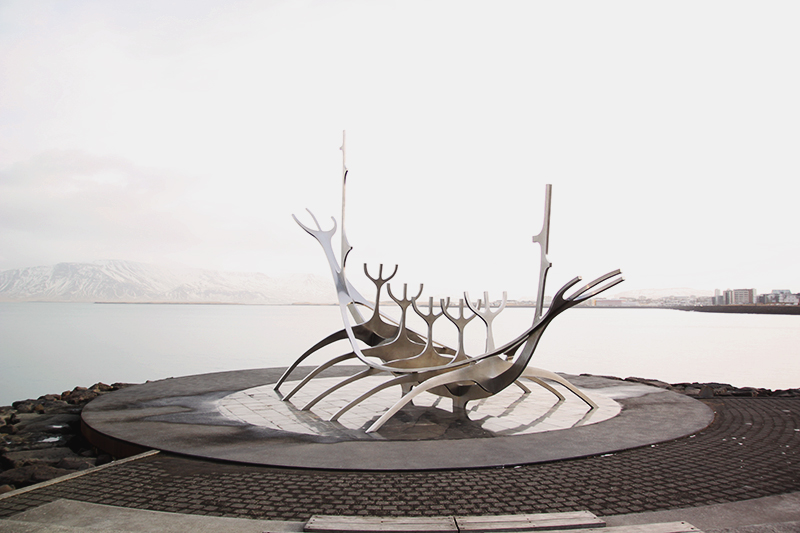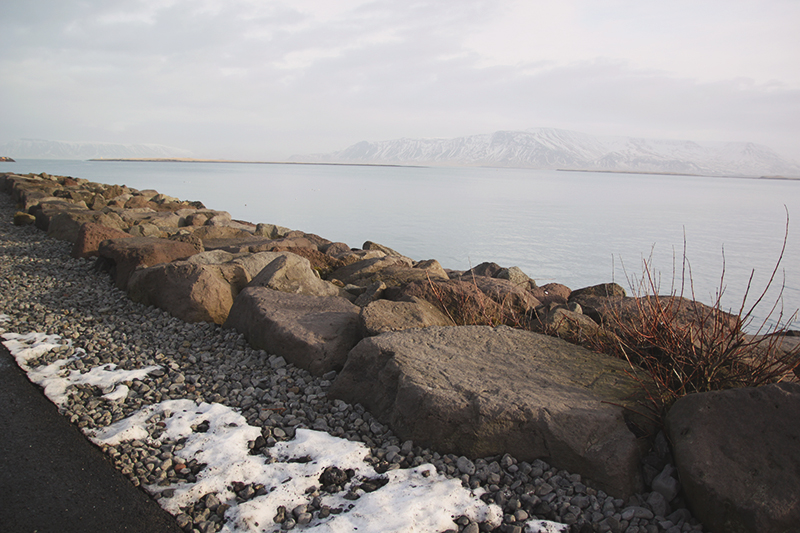 On Sunday, we left for a 3 day trip to Reykjavik, Iceland with my parents. It was amazing! We had pretty crappy weather while we were there (snow and rain mostly) which meant that we never got to see the Northern Lights, but we still had a great time. I thought I'd separate the posts into each day that we were there as we had a fully packed trip, visiting Geysir and Gullfoss and the Blue Lagoon.
The first afternoon we were there, we just wandered around the city taking in all of the colourful houses everywhere. My favourite part of the city was definitely all of the colour – I guess you need that when it snows for pretty much half of the year. Our hotel was in the main plaza in the city centre (such a perfect location if you don't have a car), and we had restaurants and shops within walking distance.
After we checked in, we stopped for some lunch then took a little walk up to Hallgrímskirkja Church through the main shopping area – the view from the top was absolutely amazing and inside was just as good! You could pretty much see all of Reykjavik from the viewing platform near the top. We then took a wander over to 'The Pond' as it's called by the locals which was frozen over so much that we could walk on it apart from a small corner where the birds stop. By that time it was starting to get late, so we headed over to the Old Harbour to check out the restaurants and fishing boats. We stopped for a hot chocolate in a little cafe to warm ourselves up by the harbour, then headed back to the hotel for the night.
I loved the fact that it felt like you were just in a small town rather than a busy city – and you always feel so safe! The locals are super friendly too.
Have you been to Reykjavik before?
Save
Save