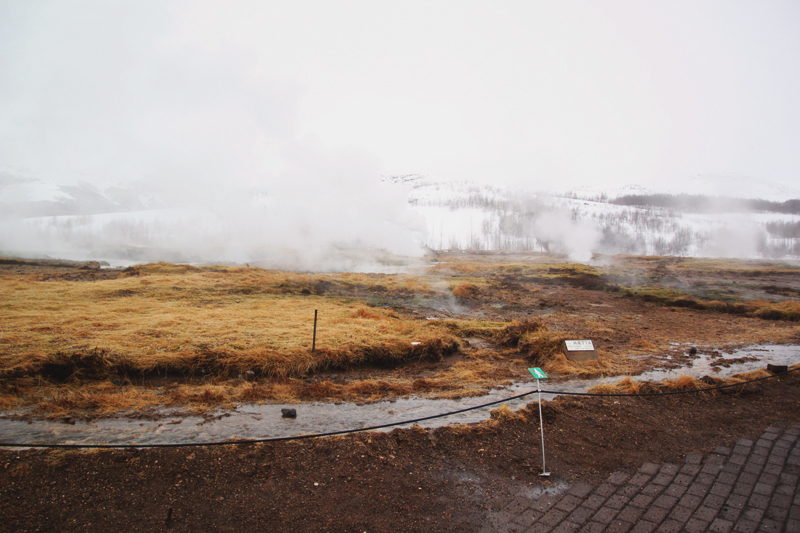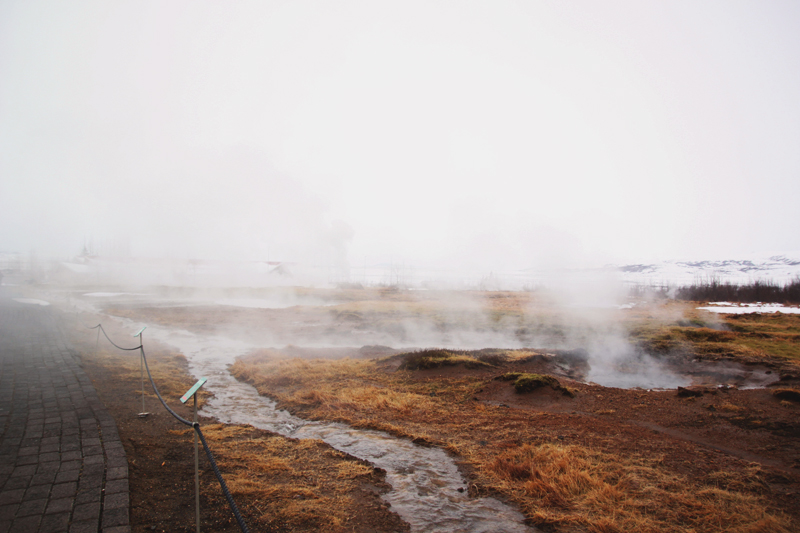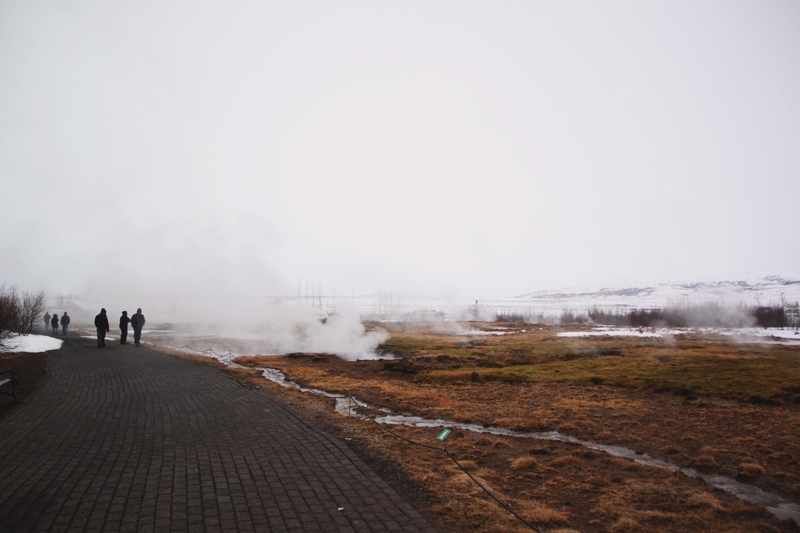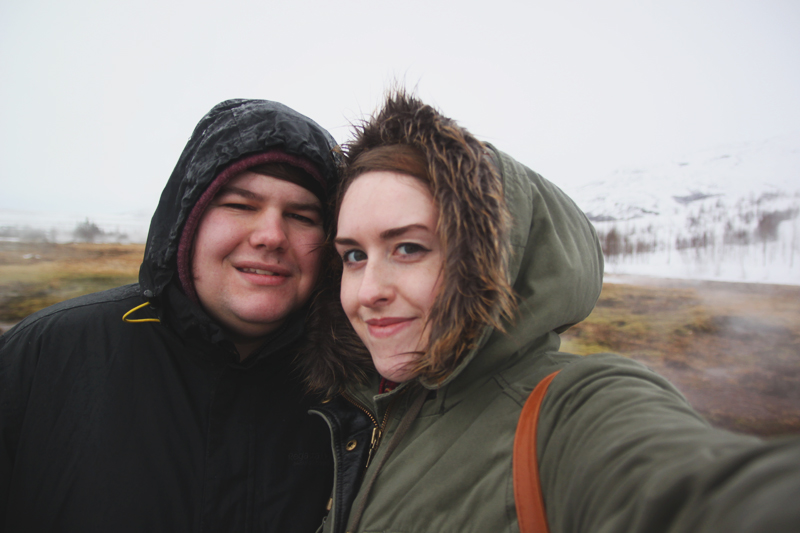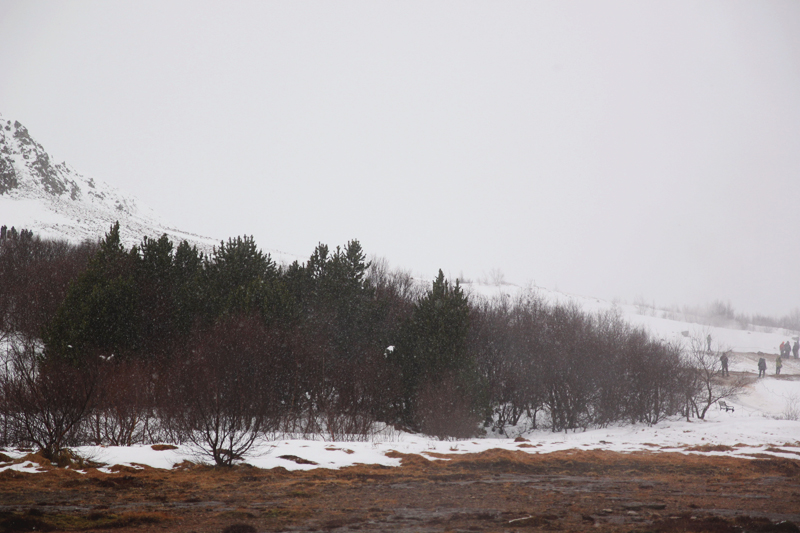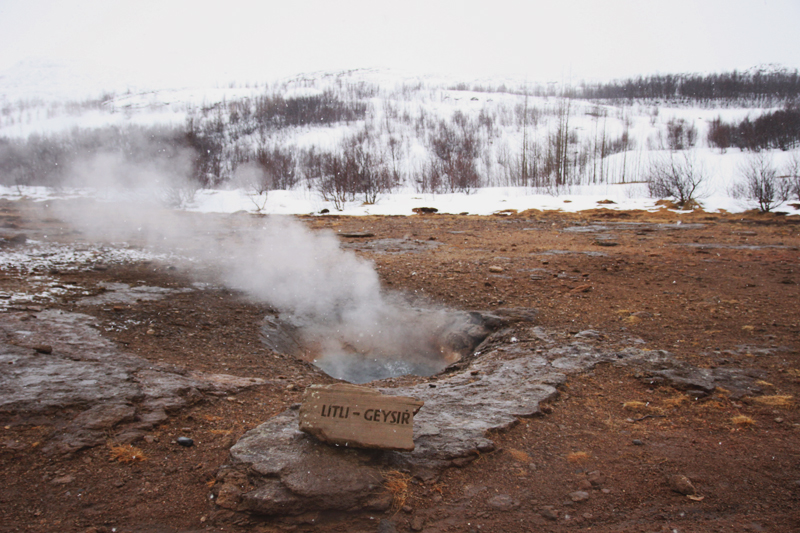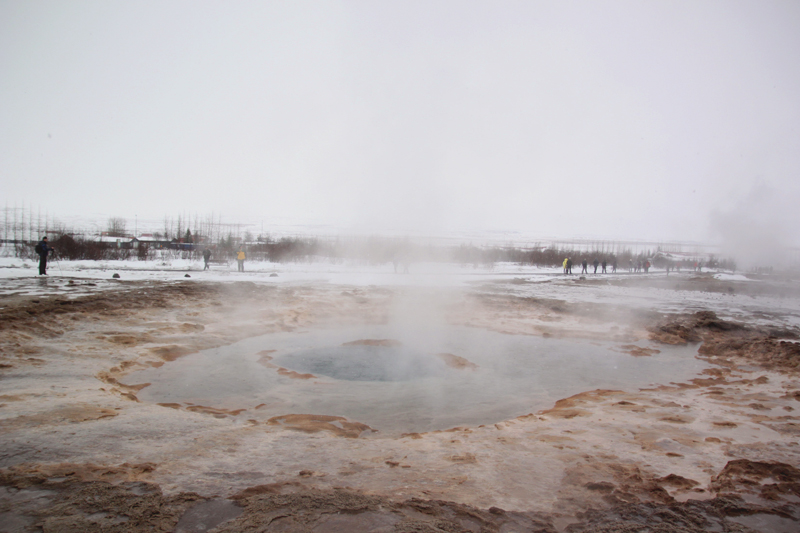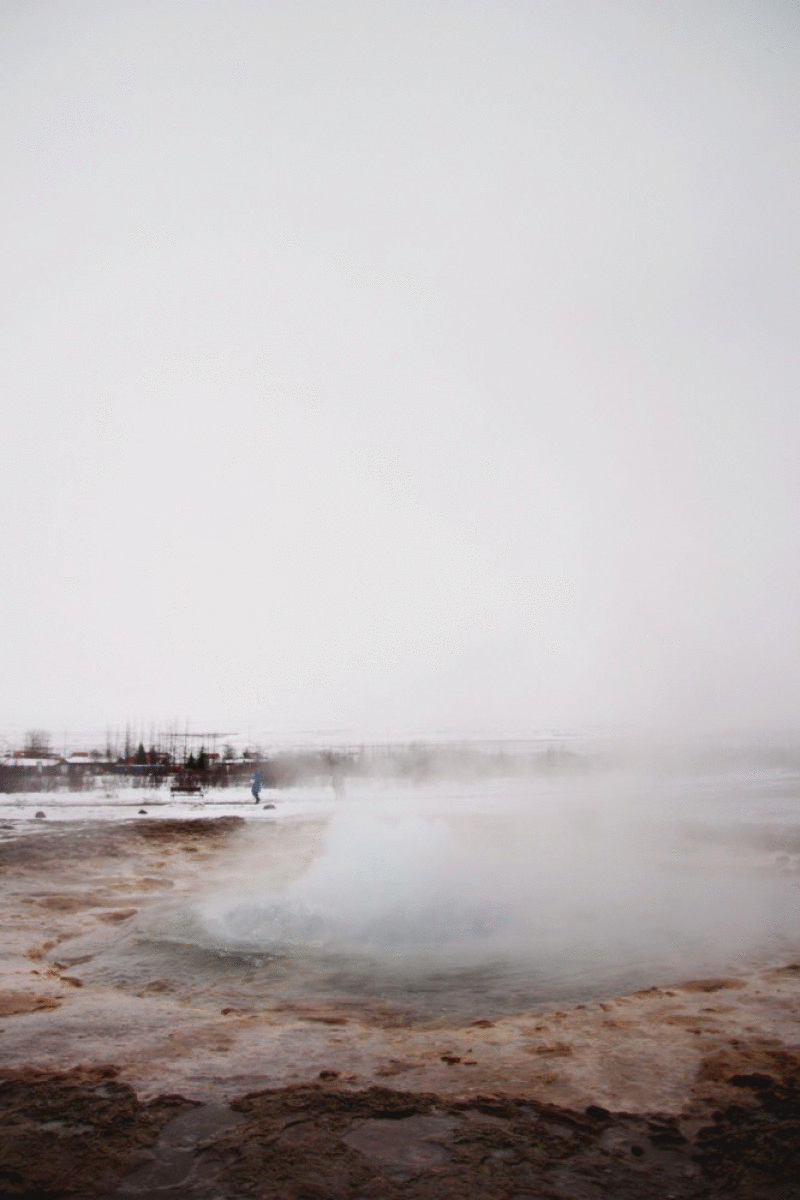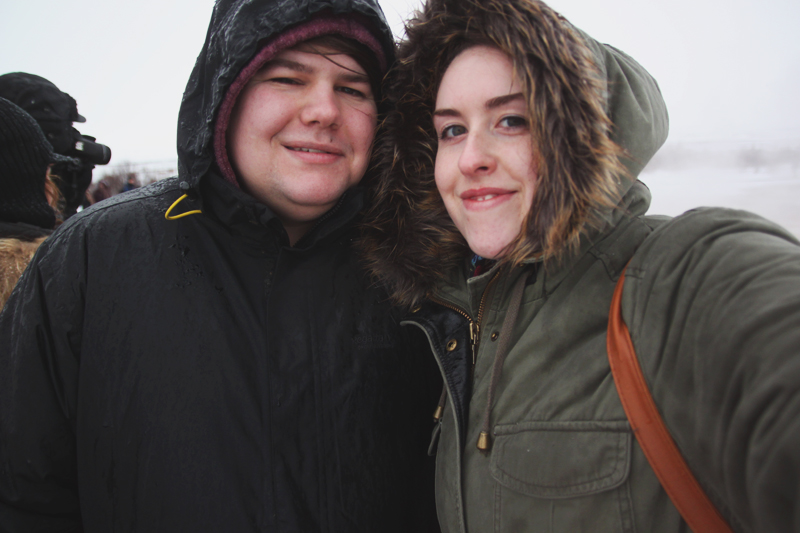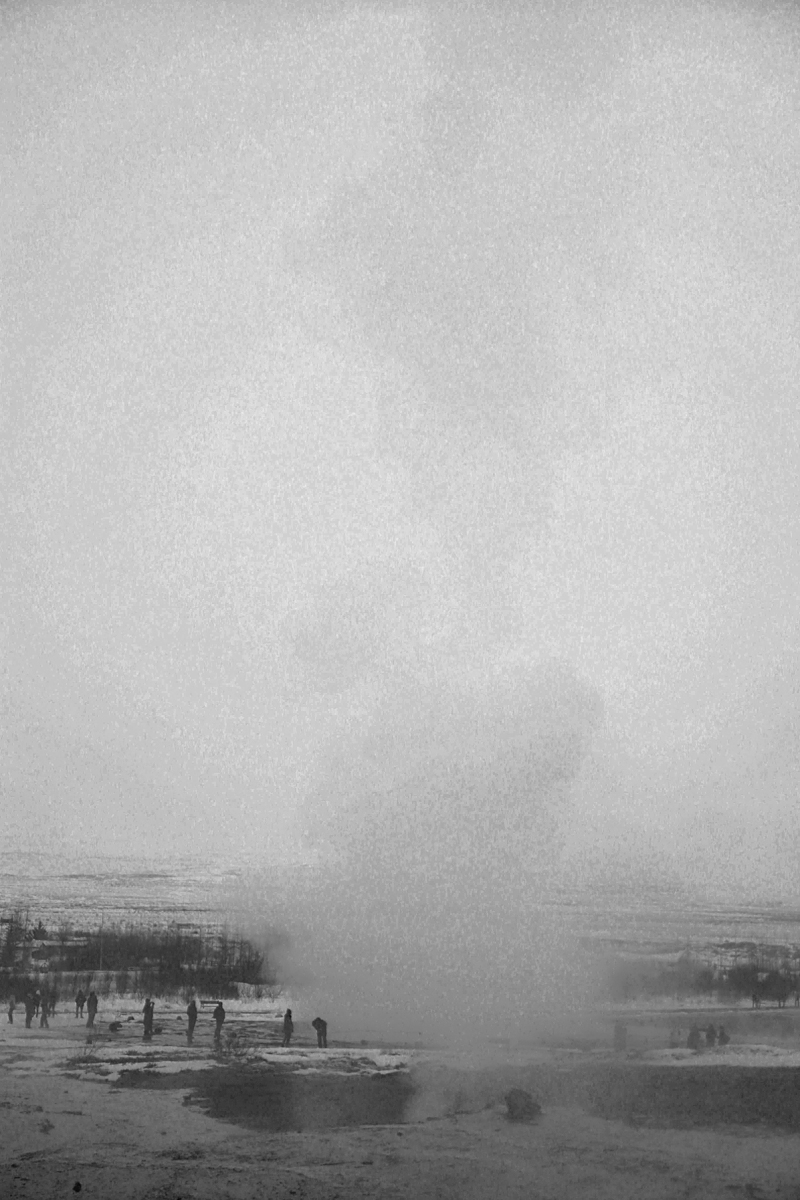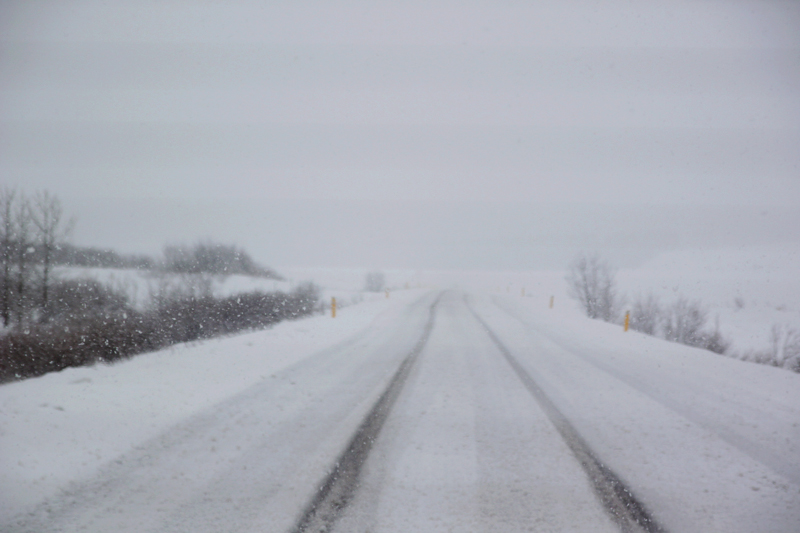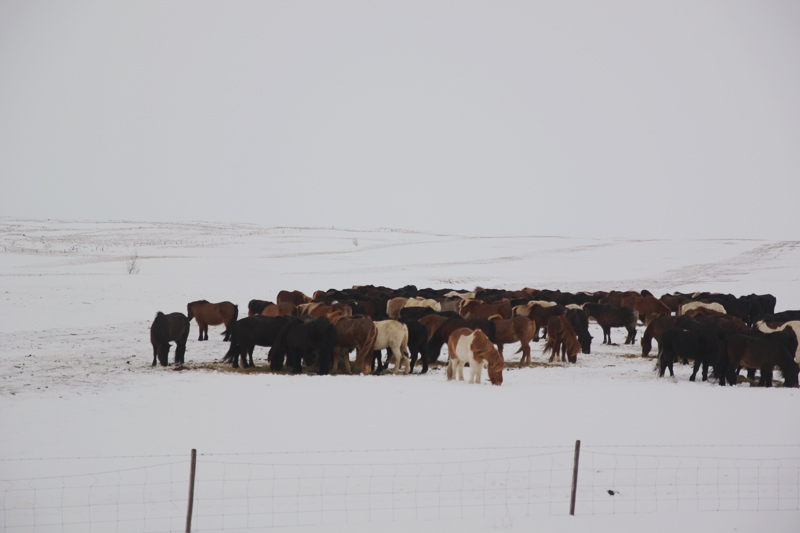 We had the second day of our trip free so we decided that we had to go to The Golden Circle to see the geyser's and waterfall. We found it was so much cheaper to hire a car than to book one of the trips on offer (it was around £40pp to go on a coach tour, compared to hiring a car for the day for around £45!), so off we went.
The roads on the way were terrible! Luckily we had a snowplow infront of us clearing the way and spreading salt, but they stopped as we got to Þingvellir National Park. As it was snowing like crazy and we set off late, we decided to skip the National Park and head straight for the geysers then head on to Gullfoss. It took us around 2 hours to get to Haukadalur (where the geysers are) from Reykjavik because of the road conditions and weather.
Although the largest of all the geysers 'Geysir' is now dormant, Strokkur still erupts every 4-8 minutes shooting up to 30 meters into the air. We stood and watched that for a while and managed to see a triple eruption which erupted 3 times in the space of about a minute! We explored the area a little more seeing all of the other dormant geysirs with their pools of bubbling water and then took the short drive over to Gullfoss.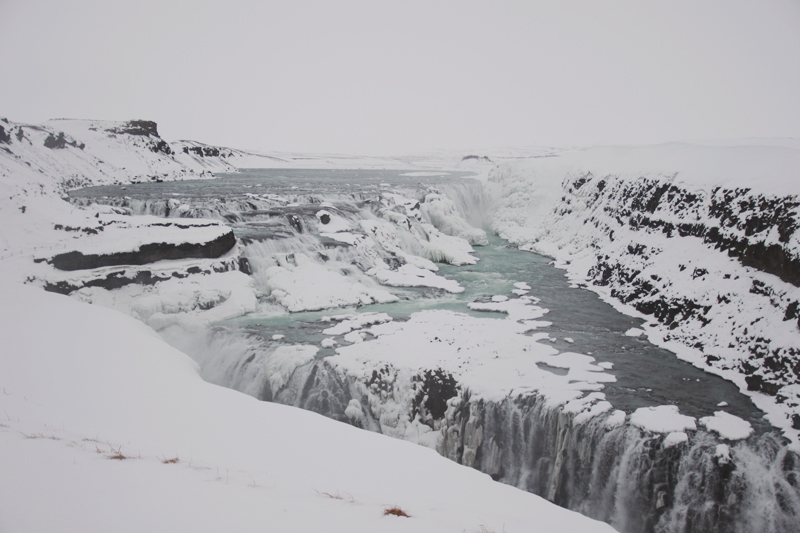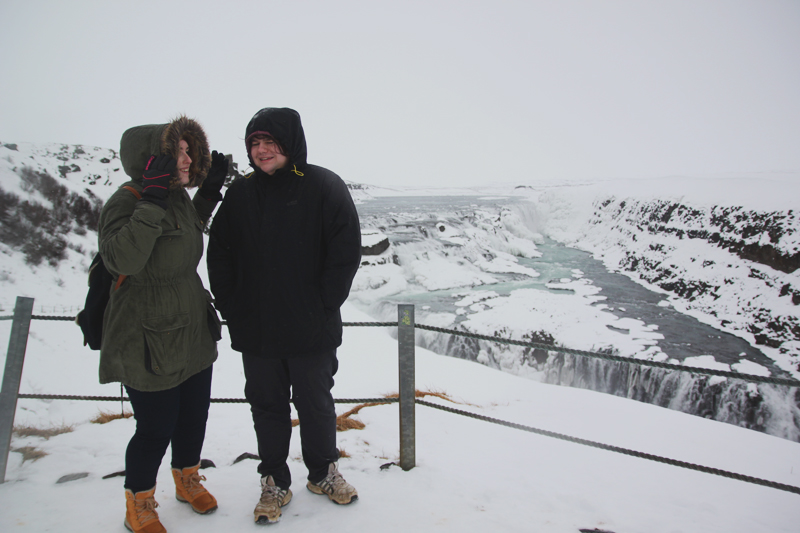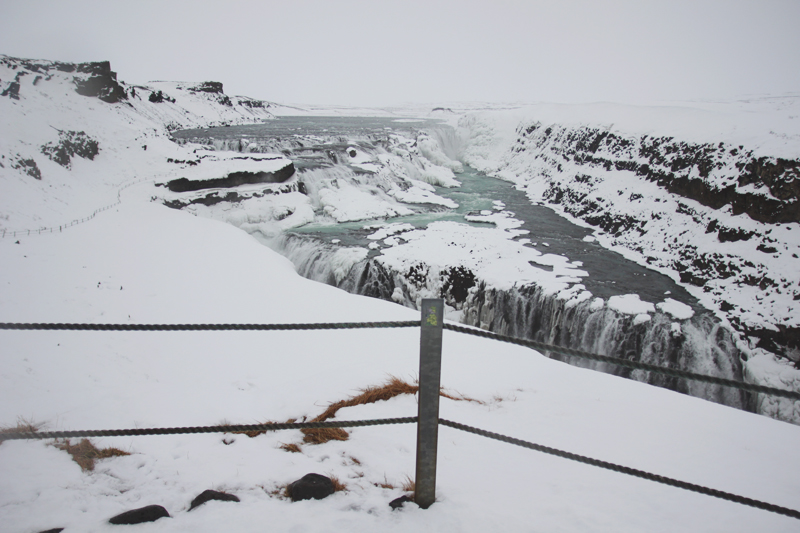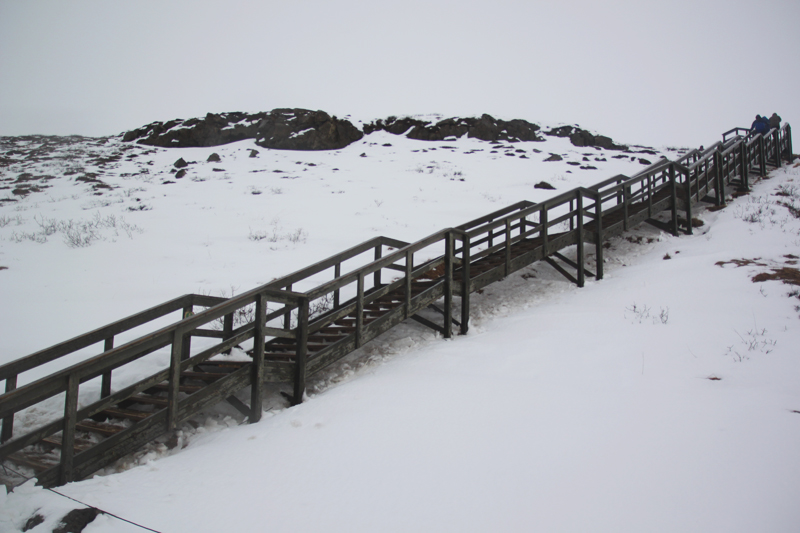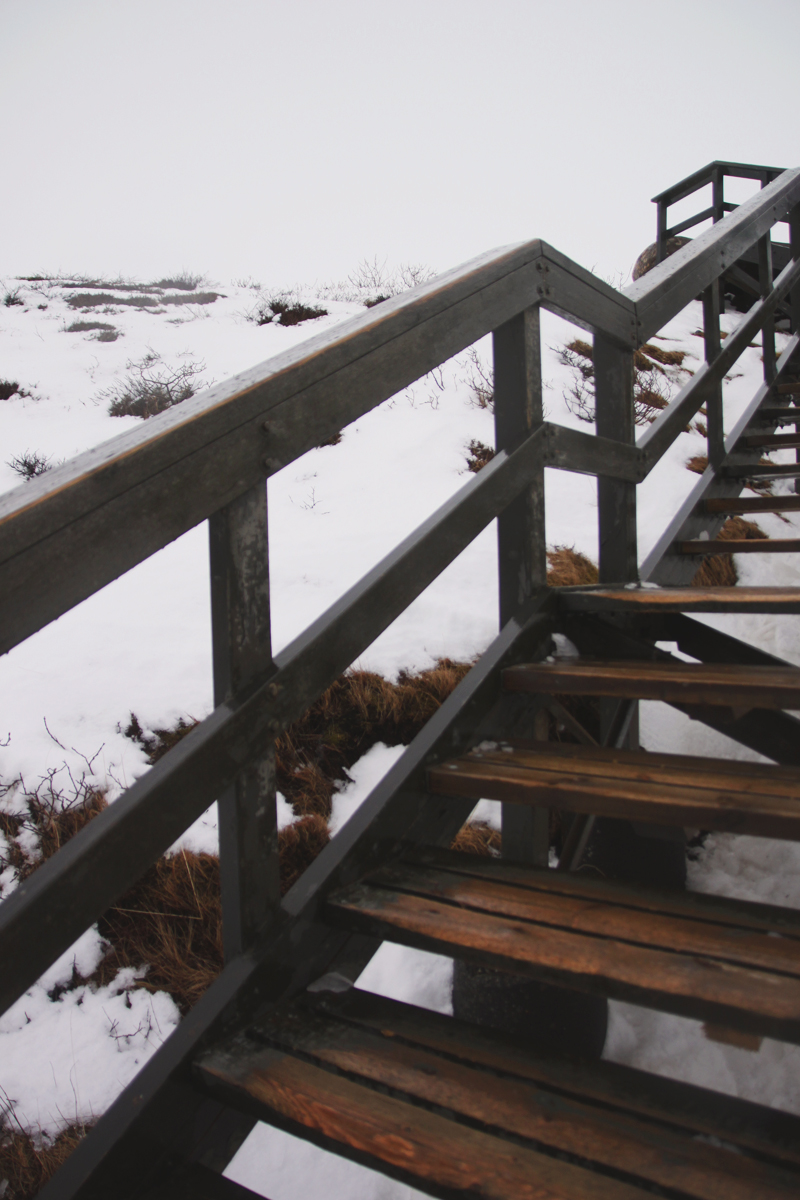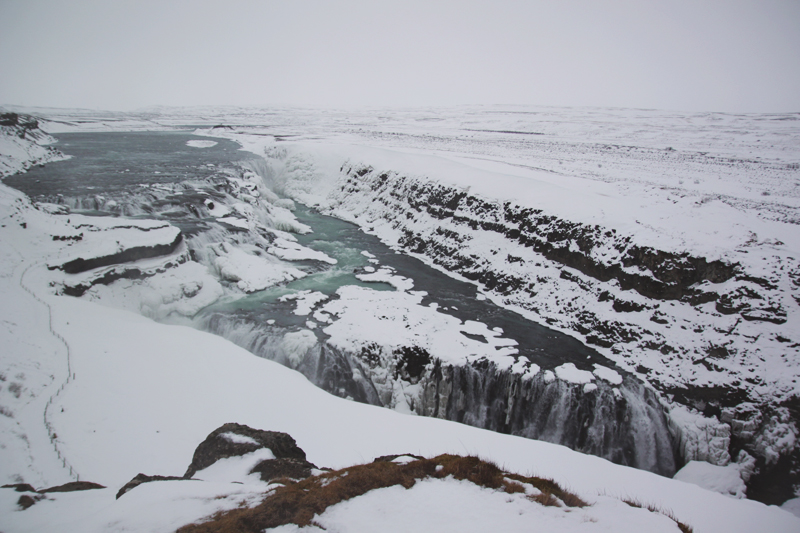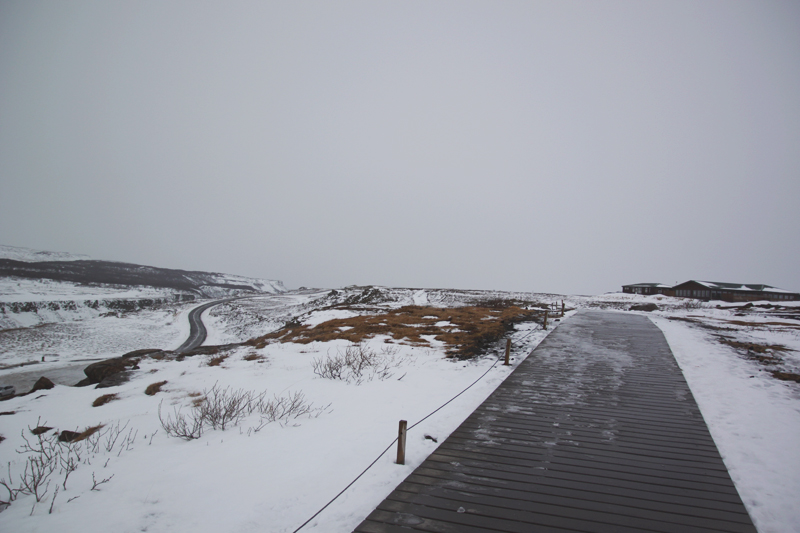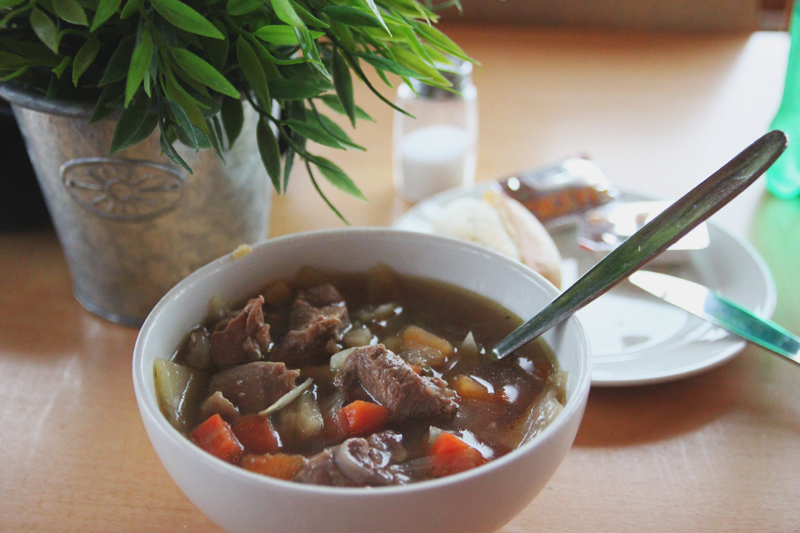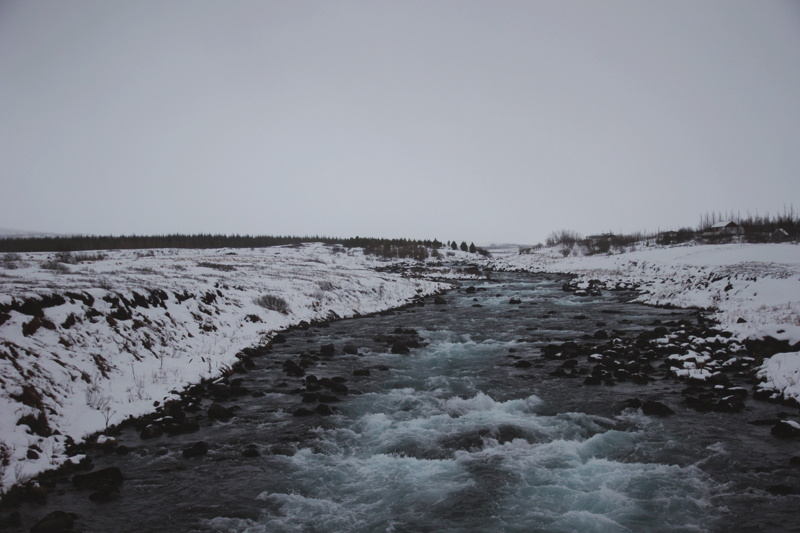 Gullfoss was absolutely amazing! You don't realise the scale of it till you actually see it in person. We parked at the bottom car park and explored the lower viewpoint, though the walk down to get closer to the waterfall was shut due to the bad weather, we made our way up the stairs to the top viewing platform. The view is incredible!
As the wind was so cold and strong (it was so hard to walk along the boardwalk without being blown over) we stopped off at the restaurant at the top carpark to get some of the famous Icelandic Lamb soup. I can say that it was amazing – and you get free refils!
As it was starting to get late and we didn't want to be heading back to Reykjavik on bad road conditions too late, we decided to head back to the hotel. I wish I'd have been able to walk along the top viewpoint to get closer to the waterfall, but we just didn't have the time (or energy fighting that crazy wind).
Have you been to the Golden Circle before?
Save