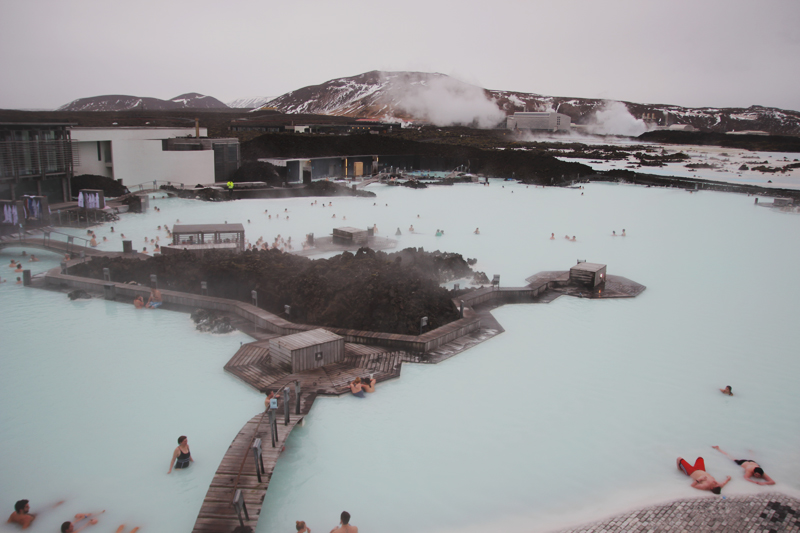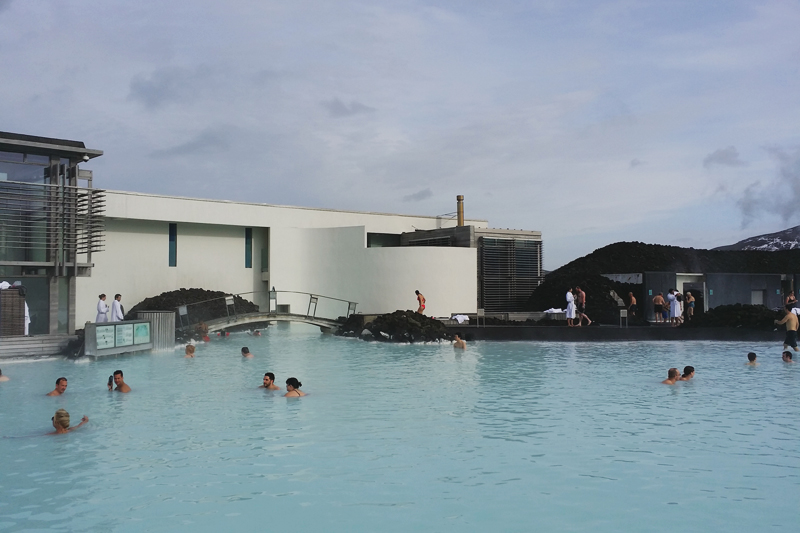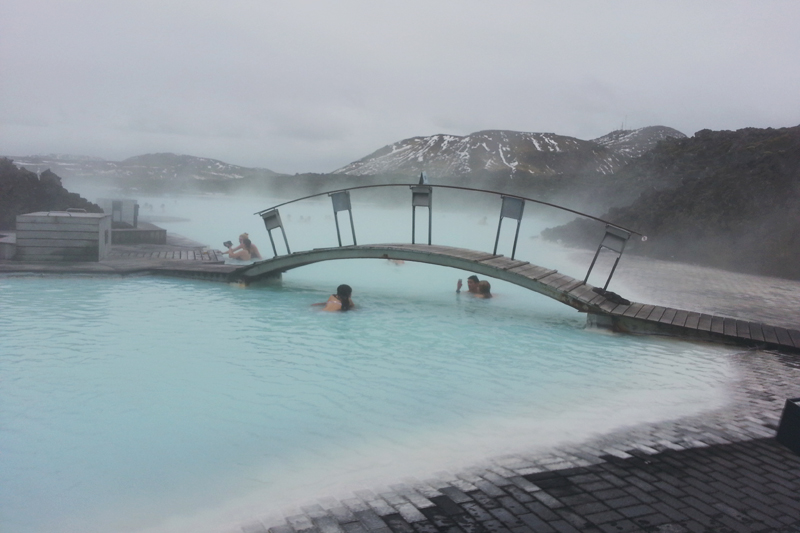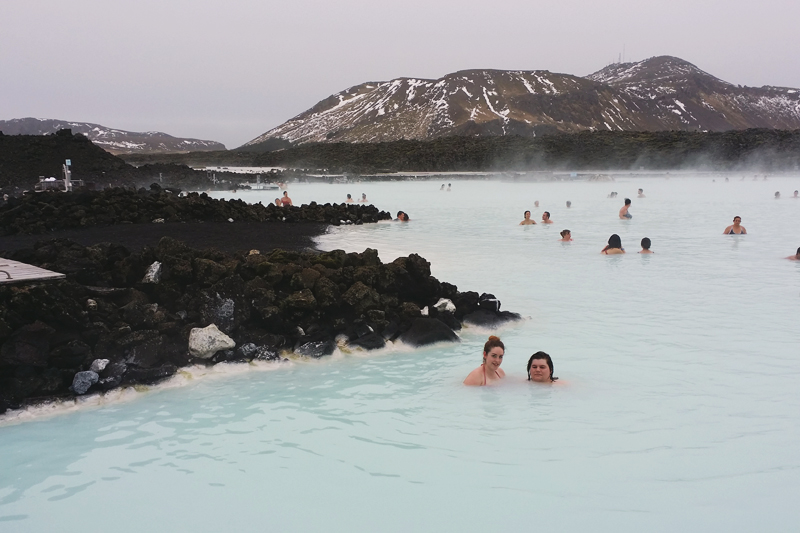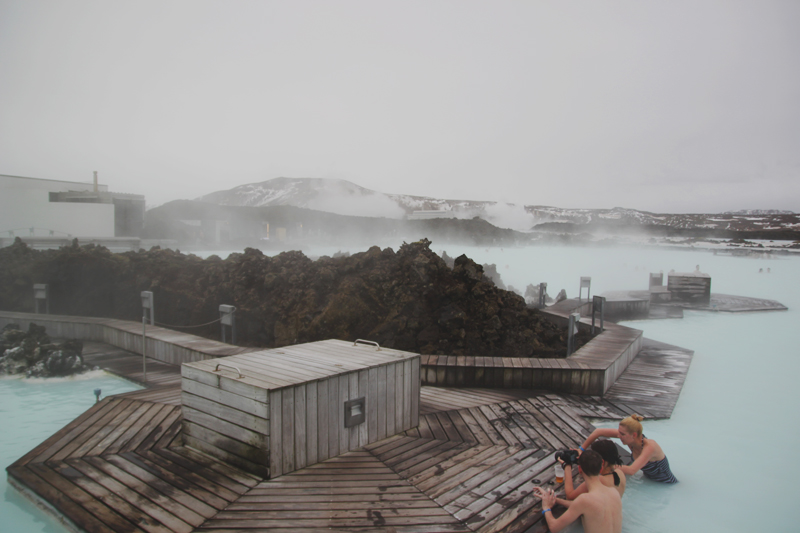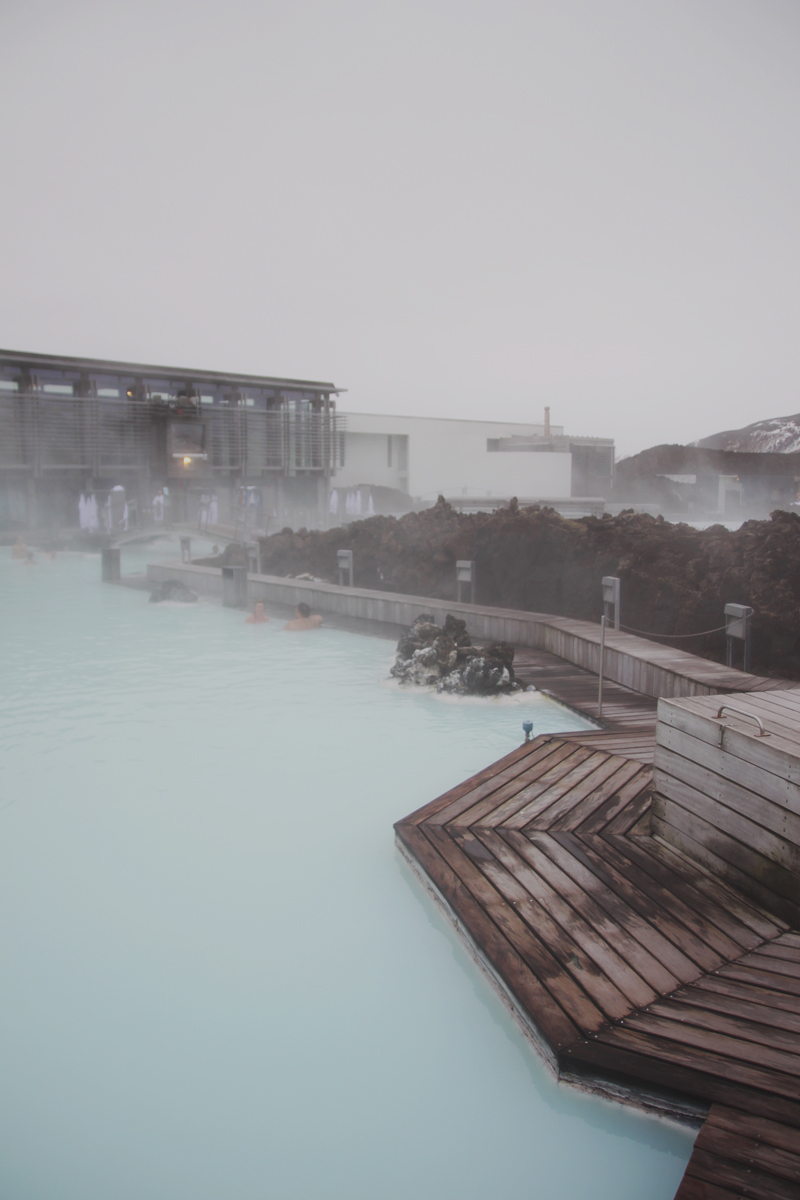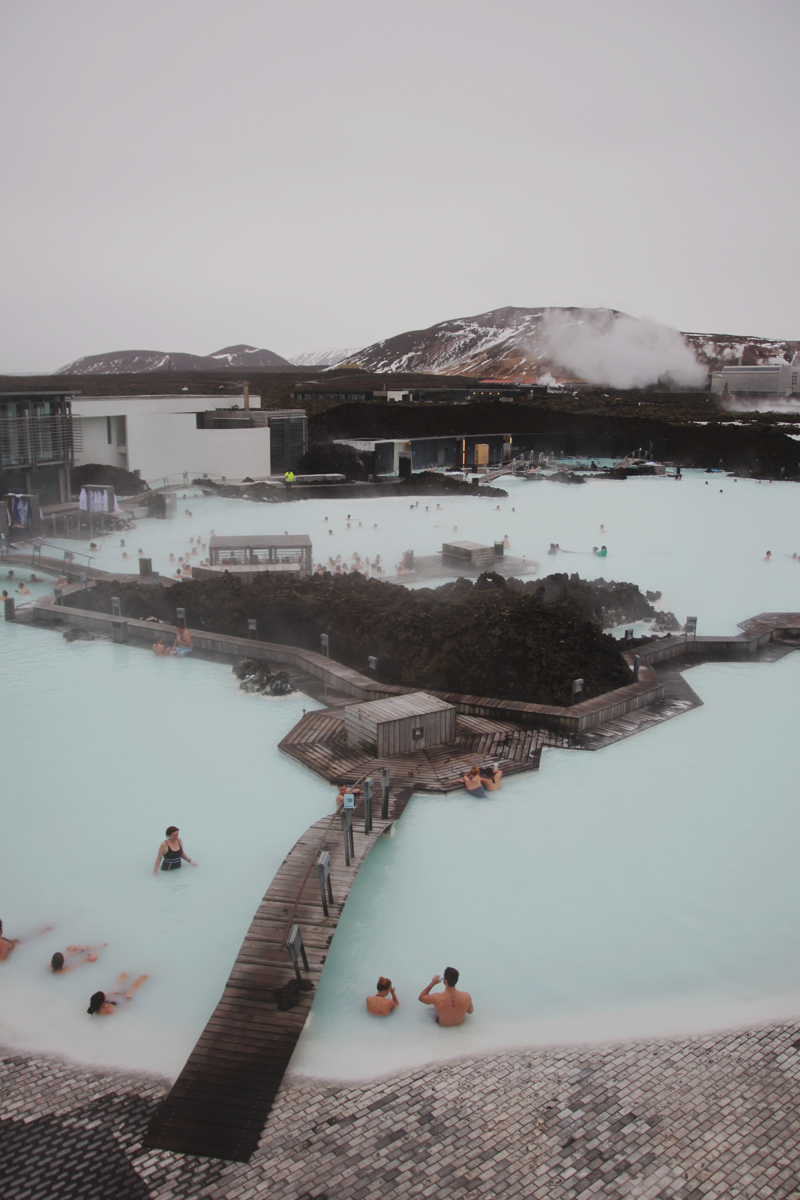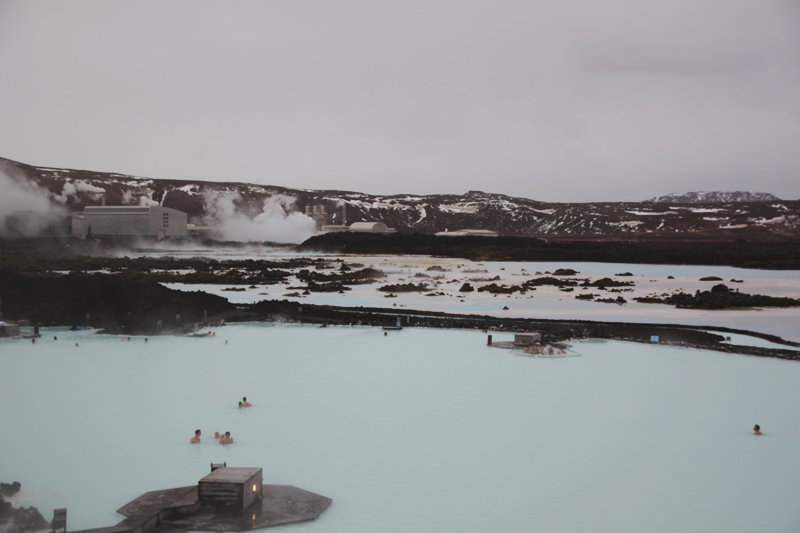 The Blue Lagoon, Iceland
On our third day in Iceland, we had a trip to visit The Blue Lagoon. It's definitely one of those places that you just have to visit while you're there. It's actually a man made lagoon, with water supplied from the nearby geothermal power plant (which is completely clean) and is said to have amazing healing properties from all the minerals that are contained in it.
We had our trip booked as part of our package holiday, but I think the cheapest package works out at about £30 which is just for entry to the lagoon. For what you get, it is pretty expensive, but in all honesty, I think it's totally worth it! I mean, how often do you get to bathe in milky blue geothermal waters?
On the day that we visited, it was around 2°C outside but I loved having the cold air around my shoulders against the super warm water. We spent the majority of the afternoon bathing on a little shallow beachy section watching people slowly moving around in the steamy fog. My dad said that everyone looked a bit like zombies with their silica masks on walking aimlesly, so we couldn't stop laughing watching everyone haha!
I was actually really worried about the floor of the blue lagoon as I have a completely irrational fear of plugholes (yes, I know right?!) and I assumed that there were secret massive plugholes everywhere just waiting to pull me in (hahah – I'm crazy)! It actually wasn't that bad at all, though it took a little getting used to starting with a mini panic attack where I almost drowned Shane jumping on the back of him and me in tears haha! It's mostly just made up of super smooth rocks and the occasional sandy bit, probably from the silica mud masks that are around the edges for you to use. My skin was amazingly soft when I washed it off.
Some little points to make though for anyone planning a visit:
* Take your own towels. We didn't take any and just planned to hire them – they are so expensive and you don't get your money back. After walking around in our towel outside as it was so cold, we were left with wet towels to dry ourselves with after our shower. Not fun! So take two if you can.
* If possible, go on your way to or from the airport. It's actually closer to the international airport Keflavik, than it is to Reykjavik, but as our flight times were both early, we didn't get this chance so it used up a whole day of our trip.
* Go on a Tuesday or Wednesday (or in the mornings and evenings) – apparently, they're the quietest days/times. We went on a Tuesday and it didn't seem that busy to us. It is quite a big area though, so it never really felt too crowded.
Have you been to The Blue Lagoon before? What did you think about it?
Save