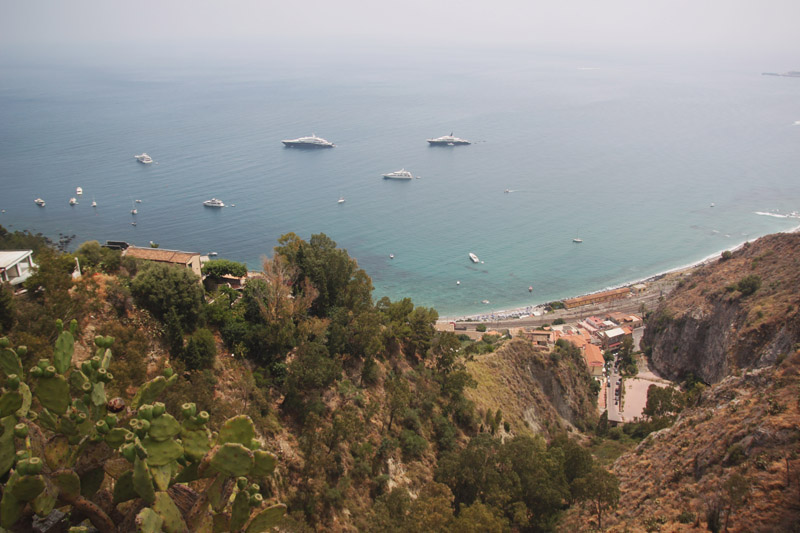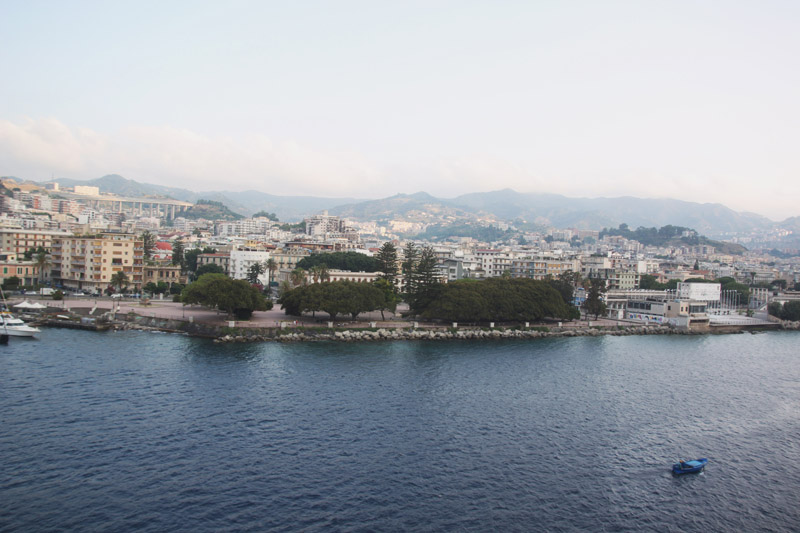 After another day at sea, we arrived early in the morning in Messina, Sicily. The views from the ship were stunning over the city and to the mountains in the distance. We had another tour booked for the day, visiting the Silvestri Spent Craters on Mount Etna and then finishing the day exploring Taormina.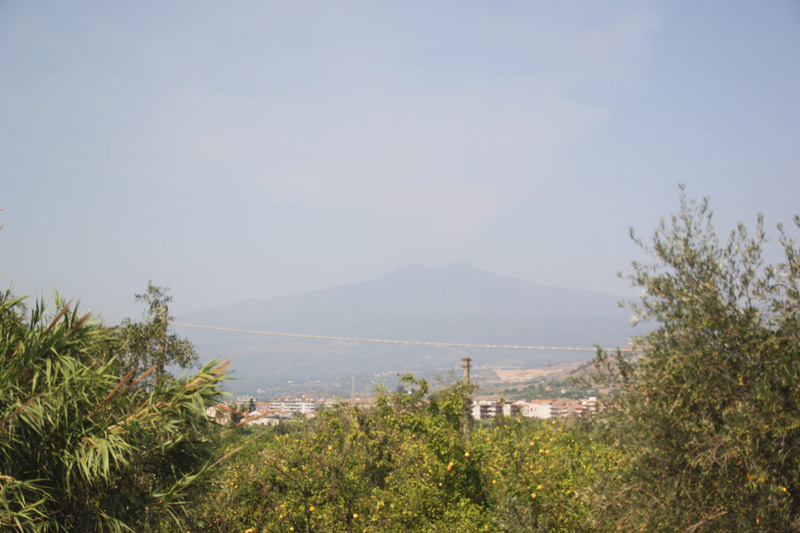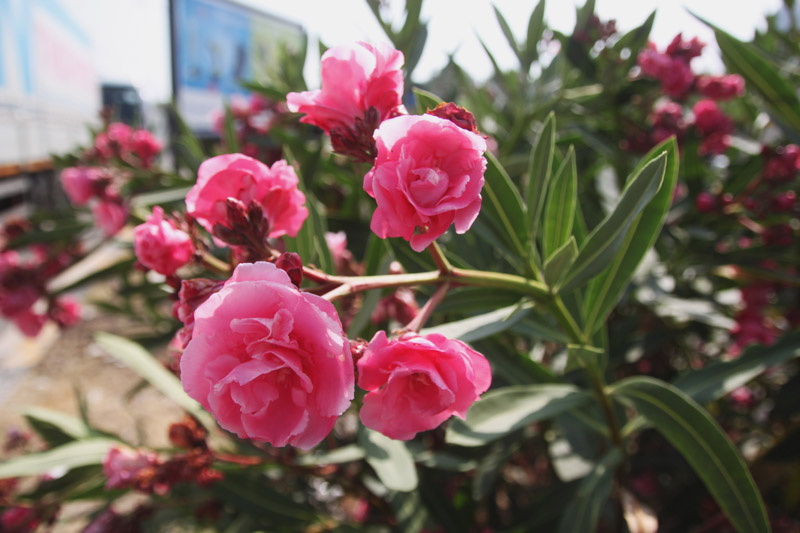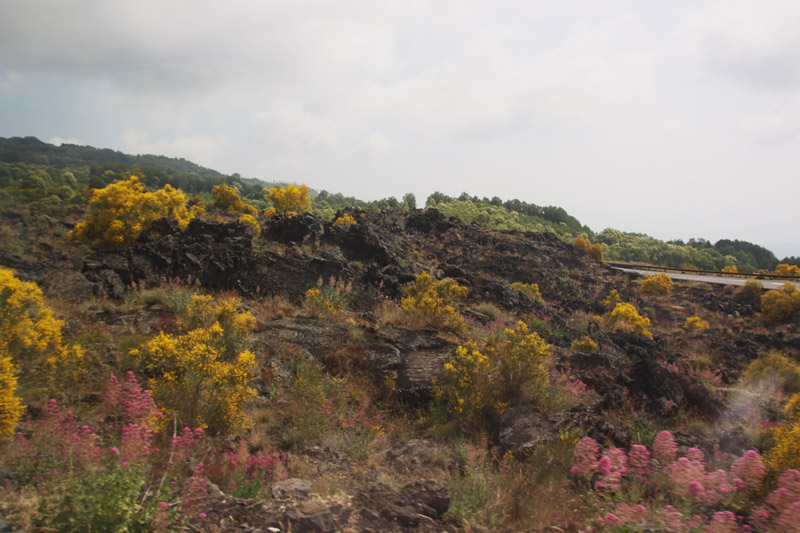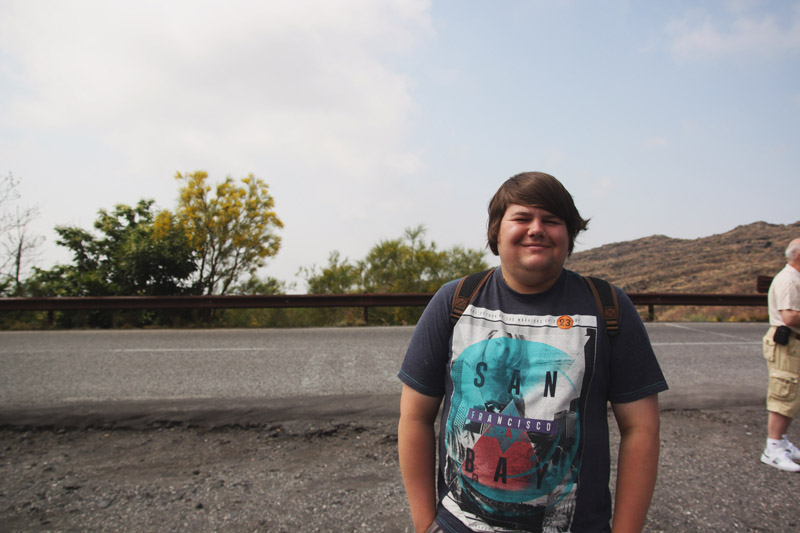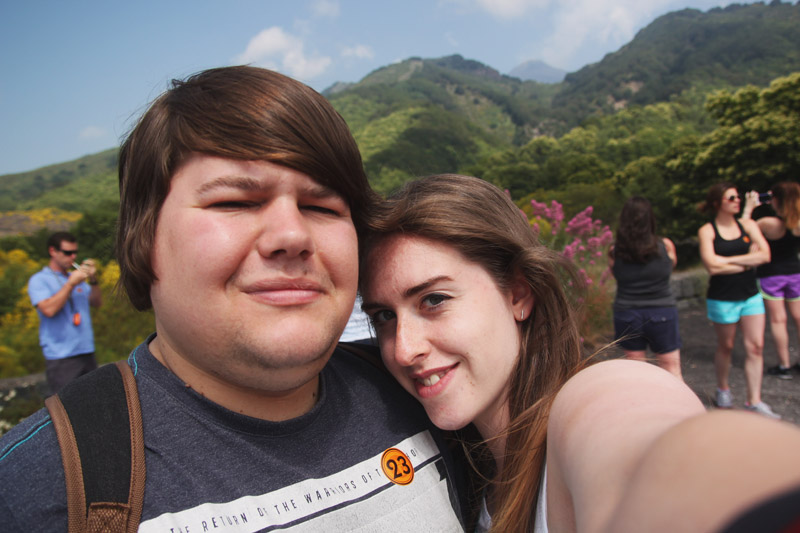 The drive up to Mt Etna was absolutely stunning, with views over the mountains to the towns and villages below, slowly making our way along the winding roads through lava fields from the most recent eruption back in 2002. You can actually see where the lava flowed down the side of the mountain, taking out all the trees. It's slowly coming back to life though, and it's so beautiful seeing all the new growth of flowers and trees in the lava flow.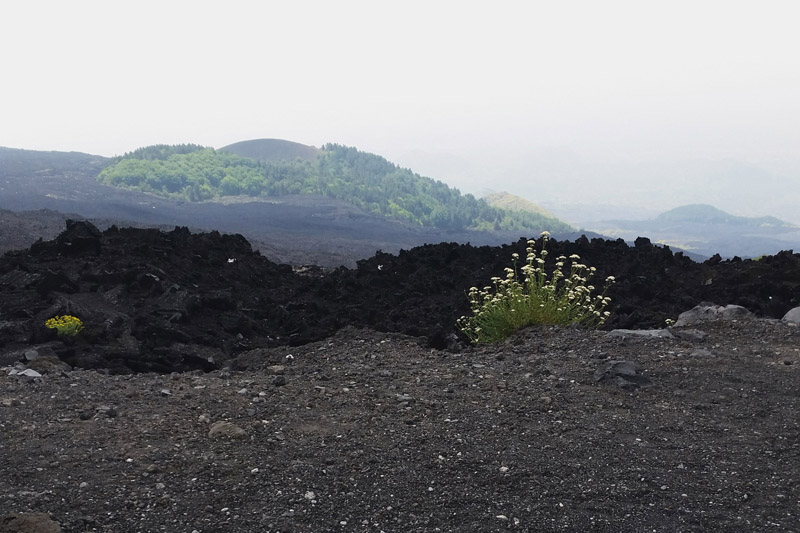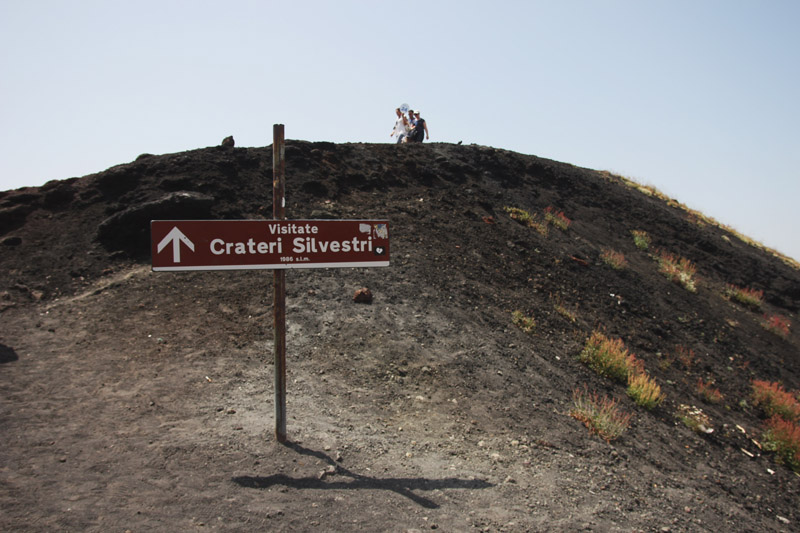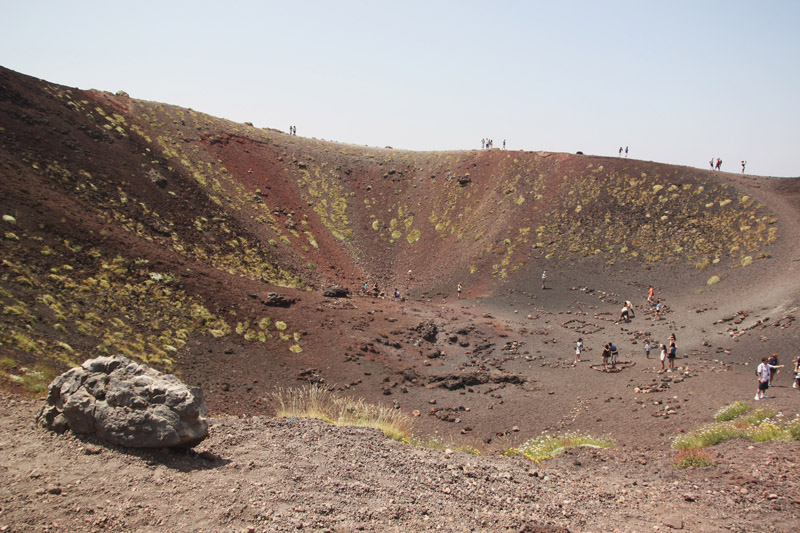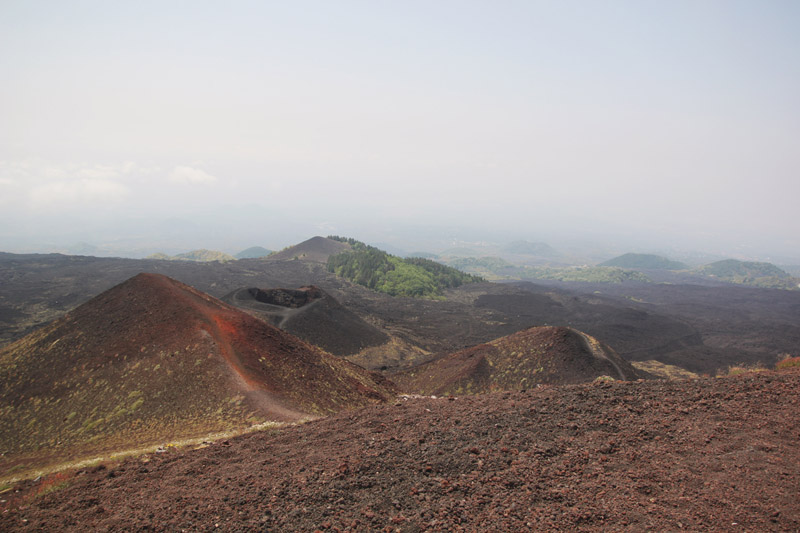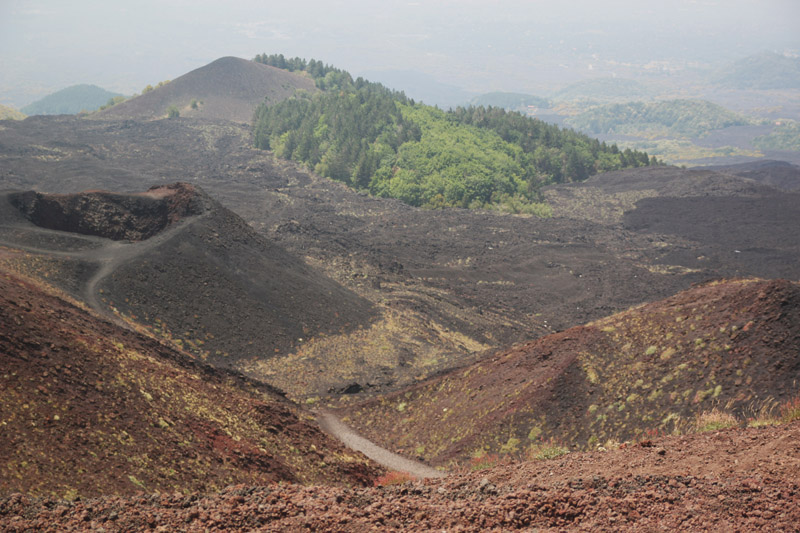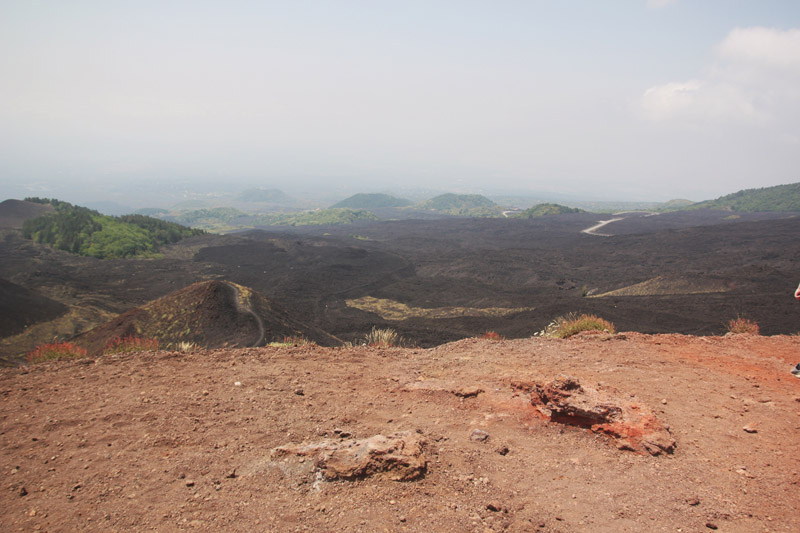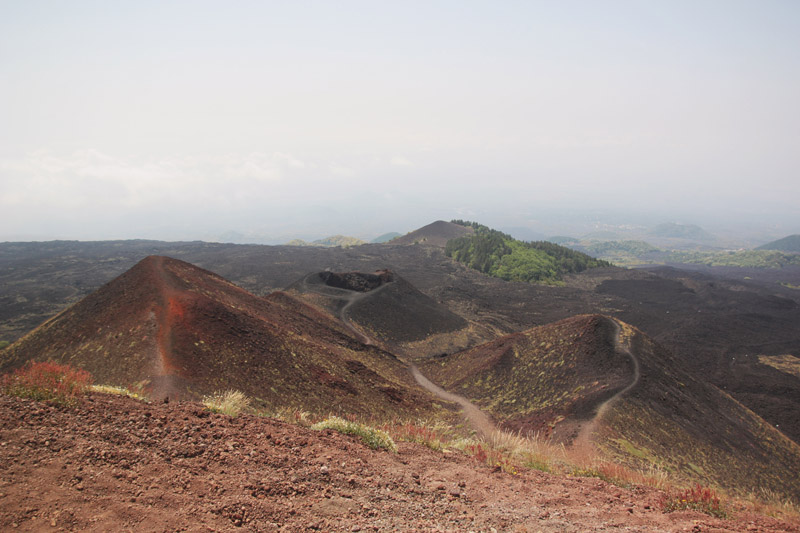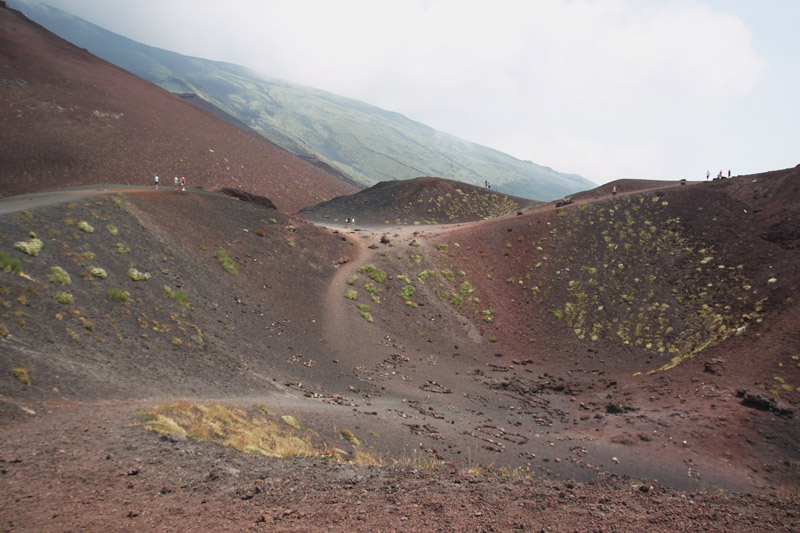 When we got to the top we got an hour or so to explore on our own. There are two major craters to walk around – a lower one for all abilities and an upper one for people who are looking for more of a hike up. There's also loads of shops and restaurants, and a cable car to take you further up Mt Etna which I wish we had the time to go on! It started clouding over as we were about to leave, but the views from the craters were amazing, just surrounded by black/brown sand.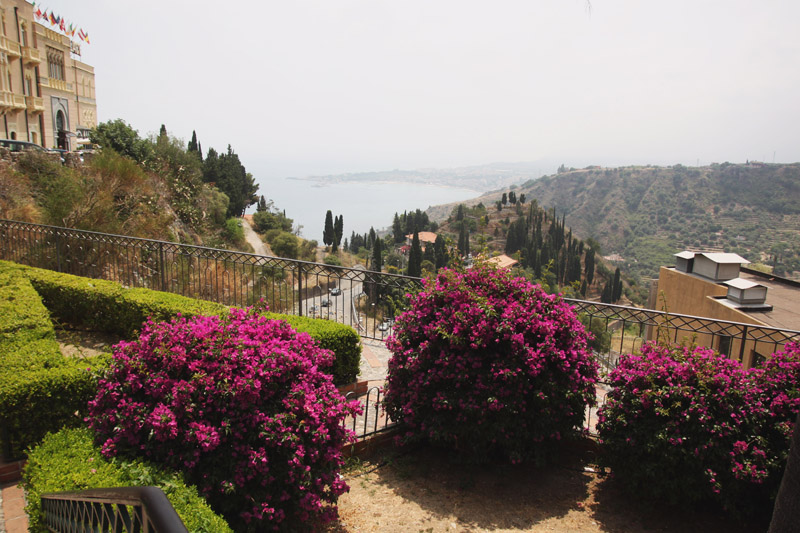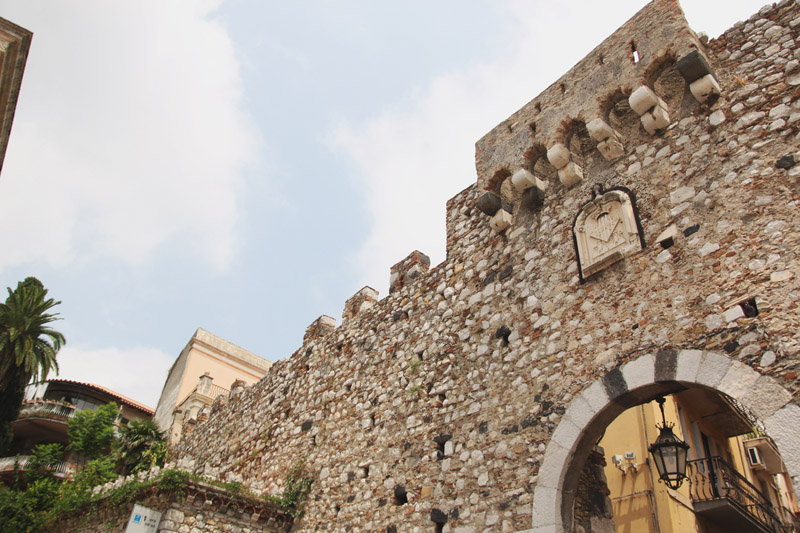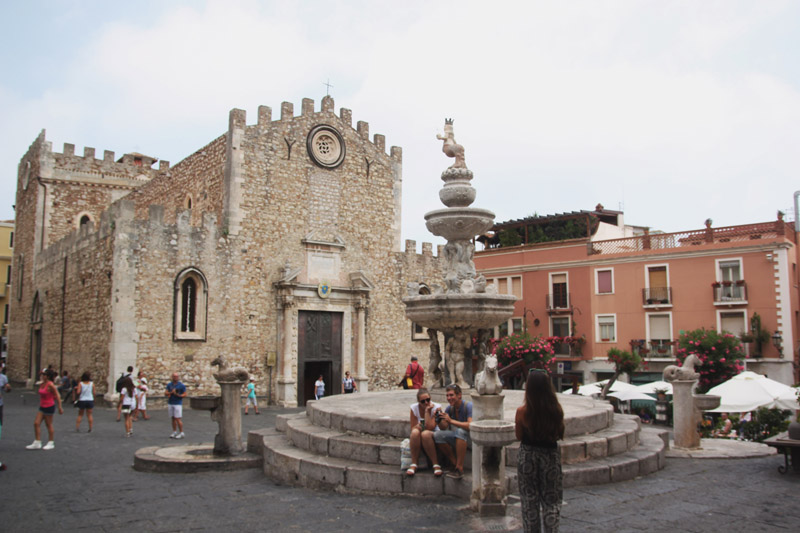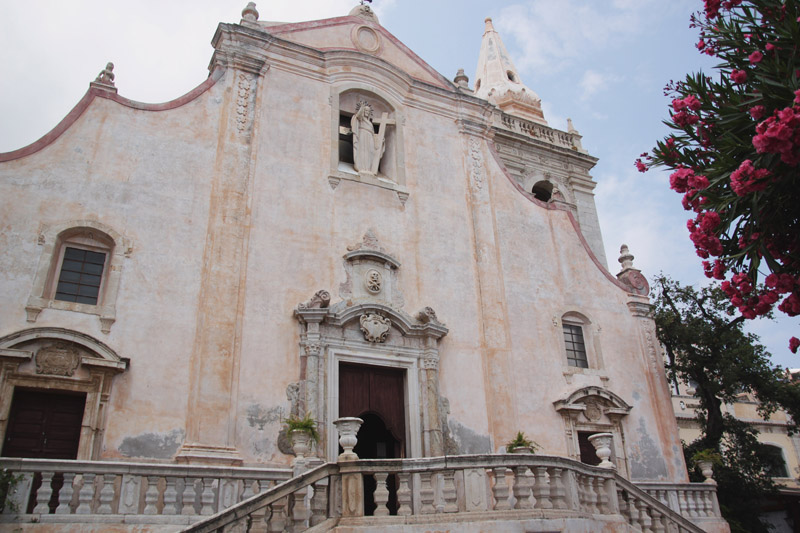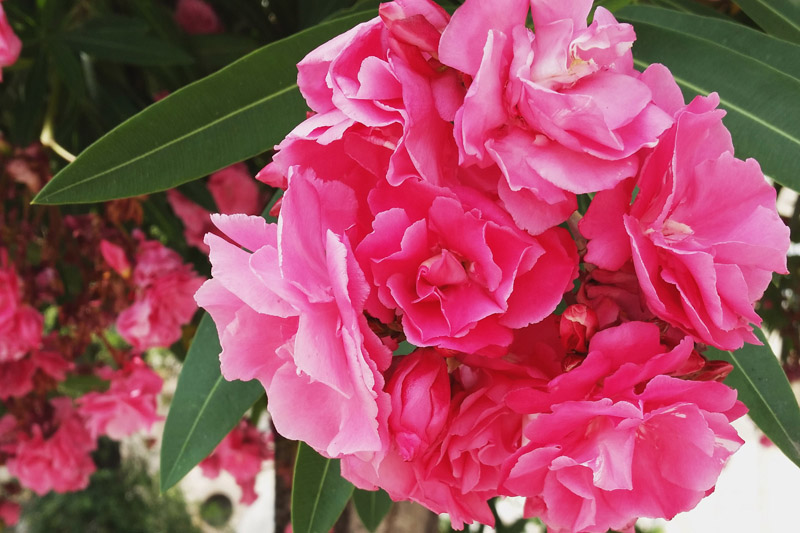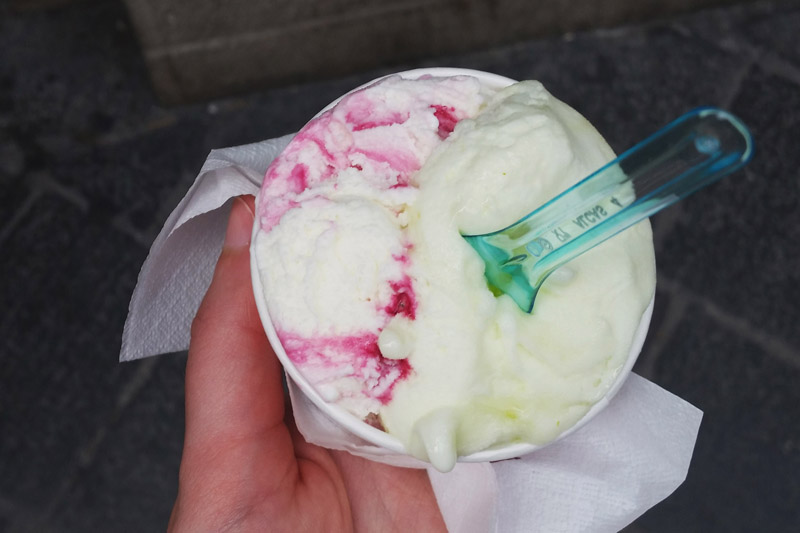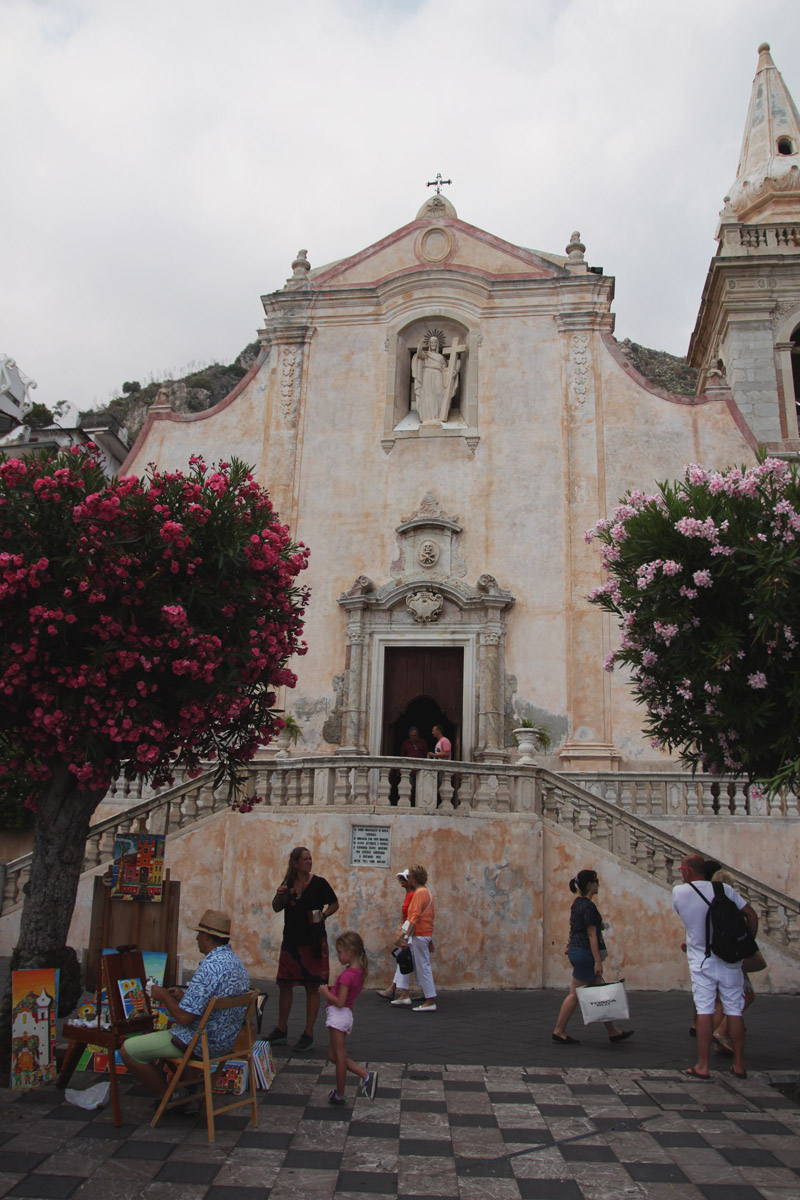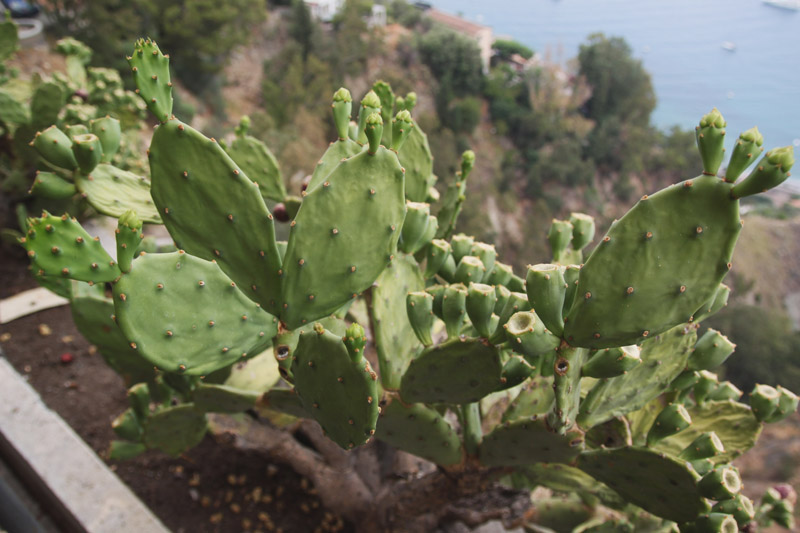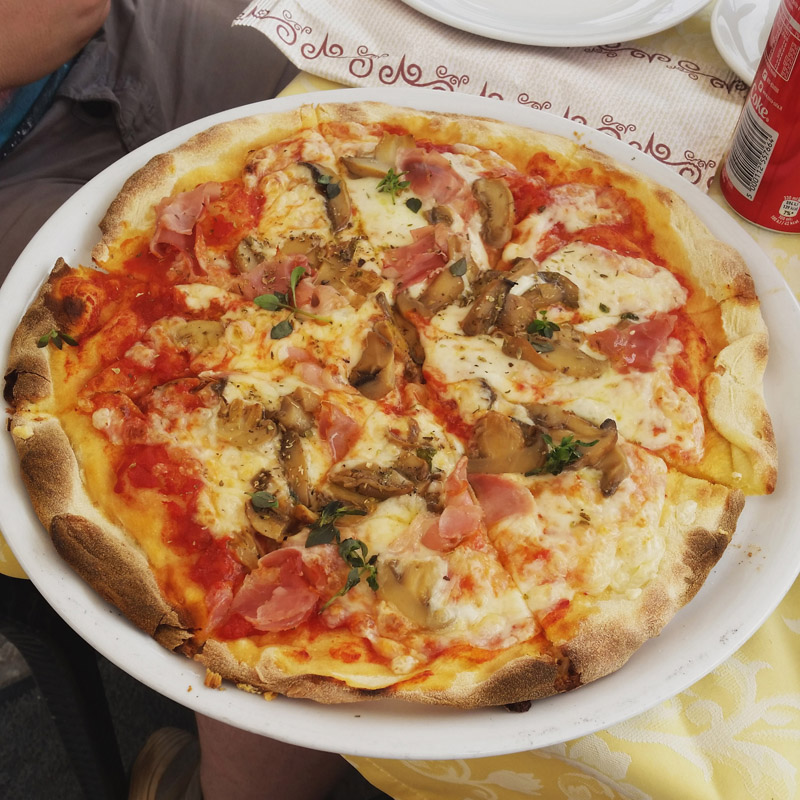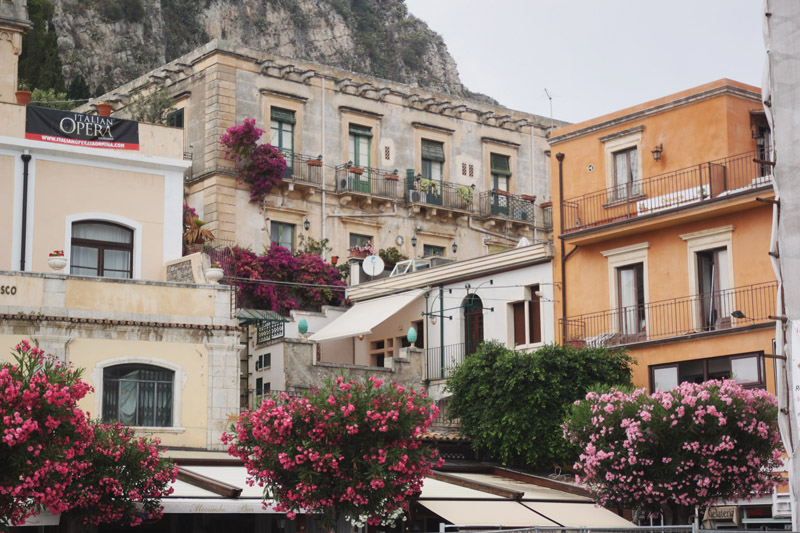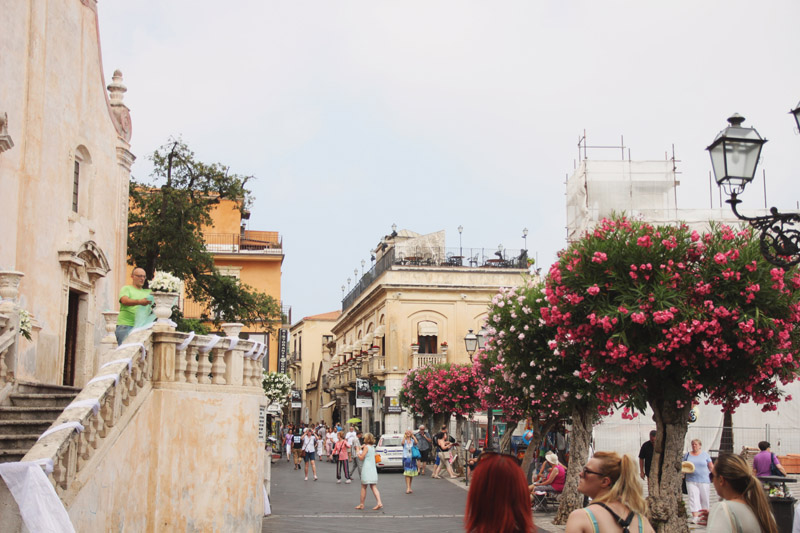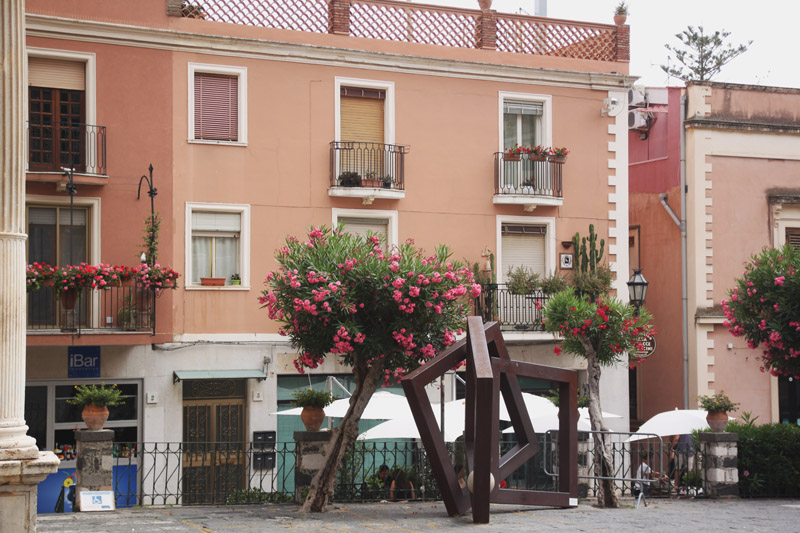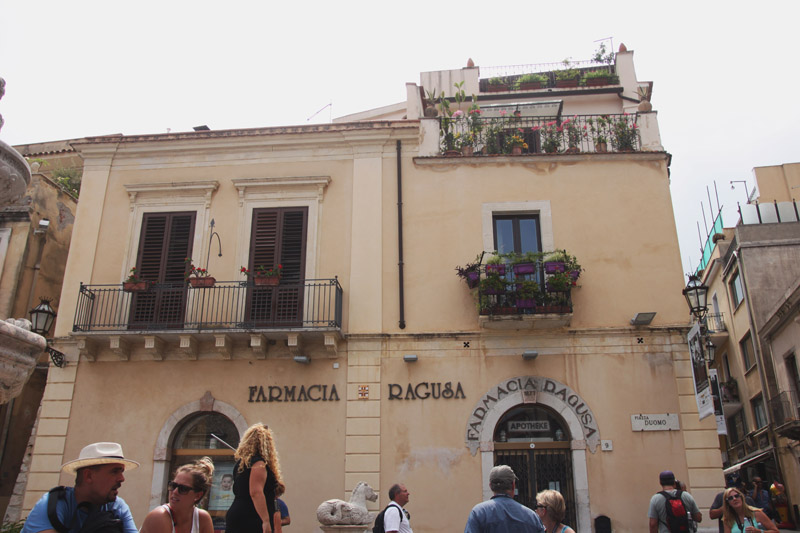 After exploring the craters, we arrived in Taormina after a little nap on the coach and had a couple hours there to explore on our own. We originally planned to go to the Ancient theatre of Taormina there but instead decided to go on the hunt for some food to get our first taste of Italian food. We walked along the main shopping street and found a restaurant in the main square with amazing views down the hillside and out to sea and ate the most amazing (but super expensive) pizza.
The main square was so beautiful, with flowers and trees everywhere – I could have just sat there and people watched all day. Of all the places we visited in Italy, I'd definitely return to Taormina one day! It's just such a quaint little town with cobblestones and pretty little alleyways everywhere! Of all the places we visited in Italy, Sicily is a place I'd definitely go back to! It's such a beautiful part of the country – and who can resist all those colours everywhere?!
Previous Stops – Istanbul, Thessaloníki, Mykonos, Santorini & Athens. Next up – Naples! Or you can find all of our cruise posts here!
Save
Save