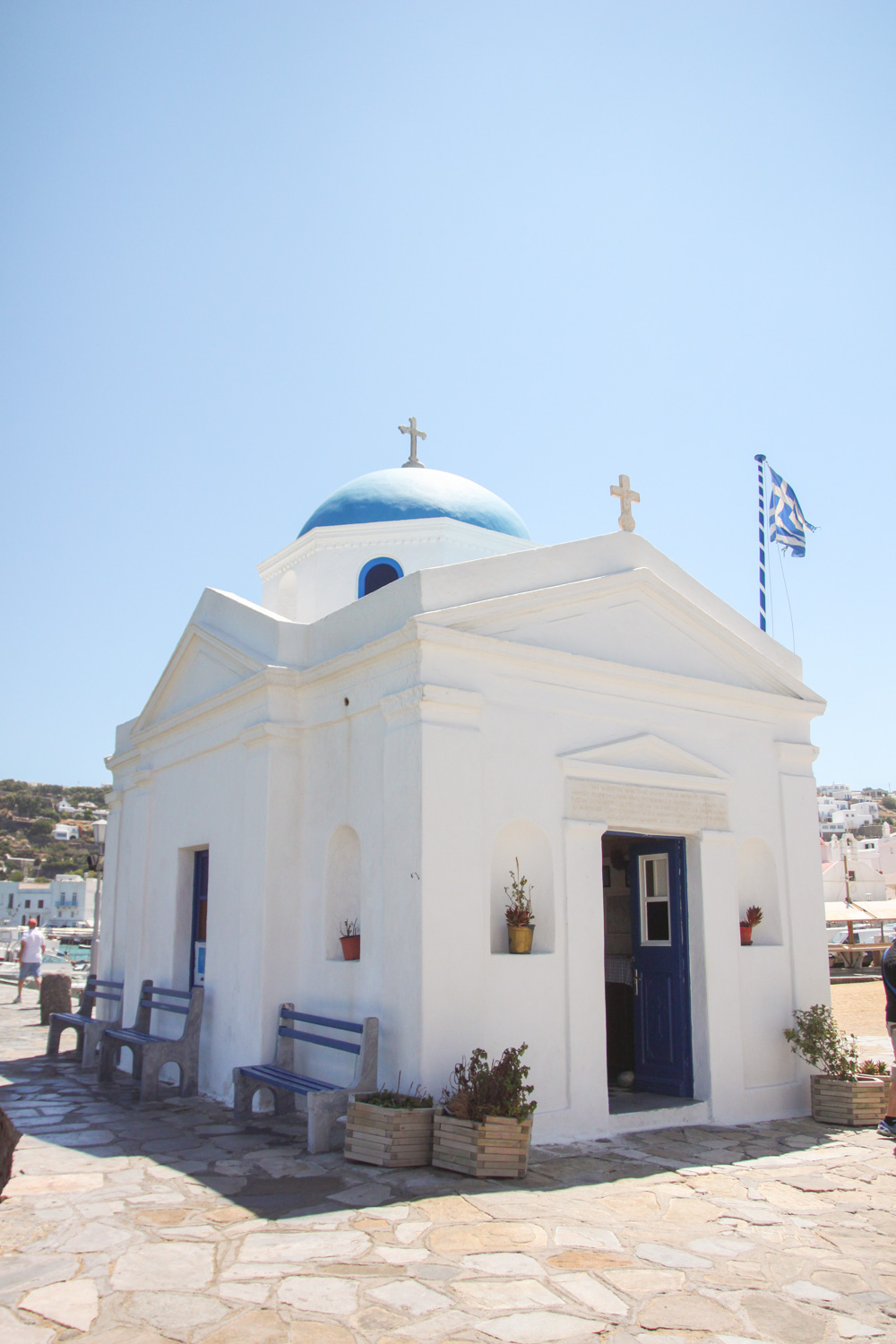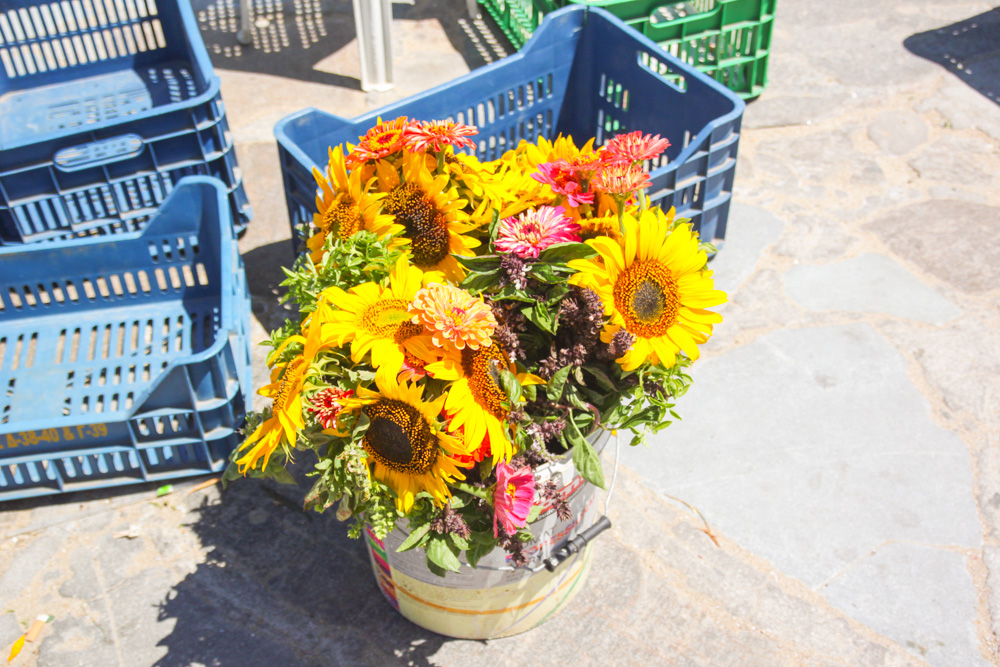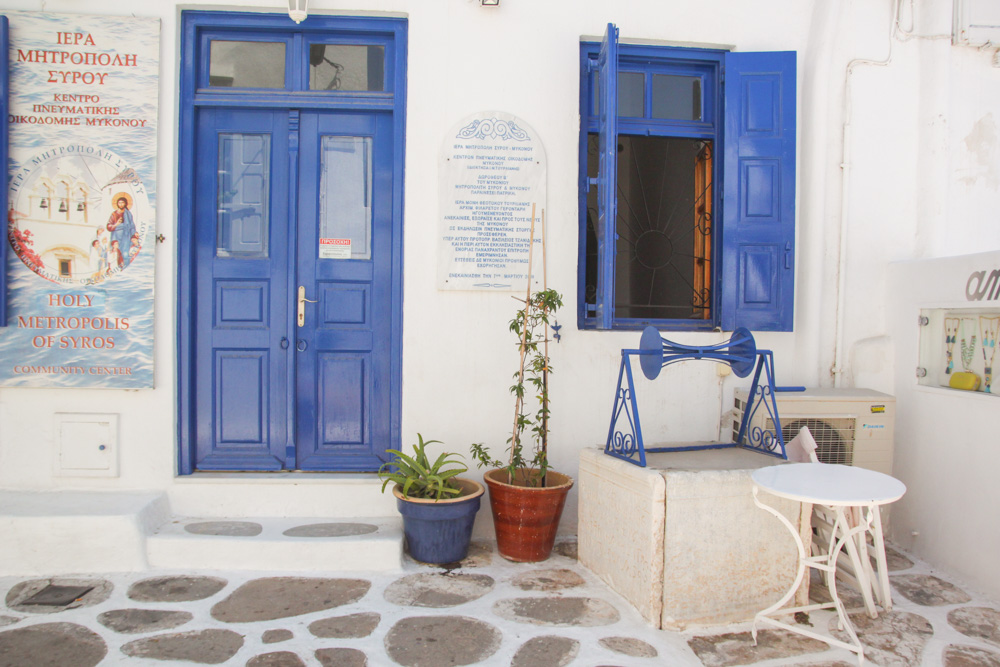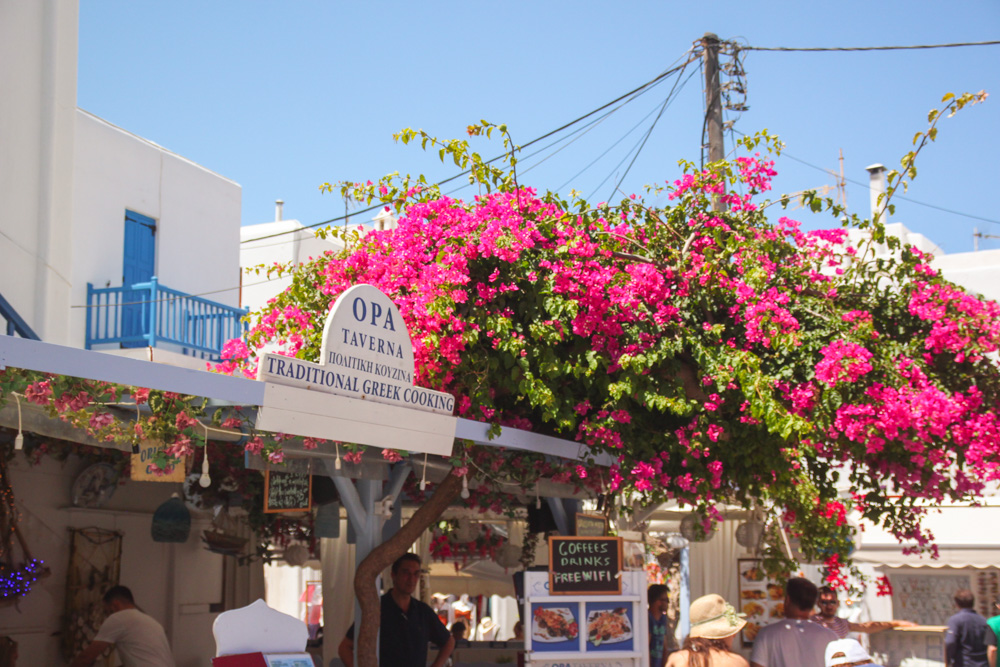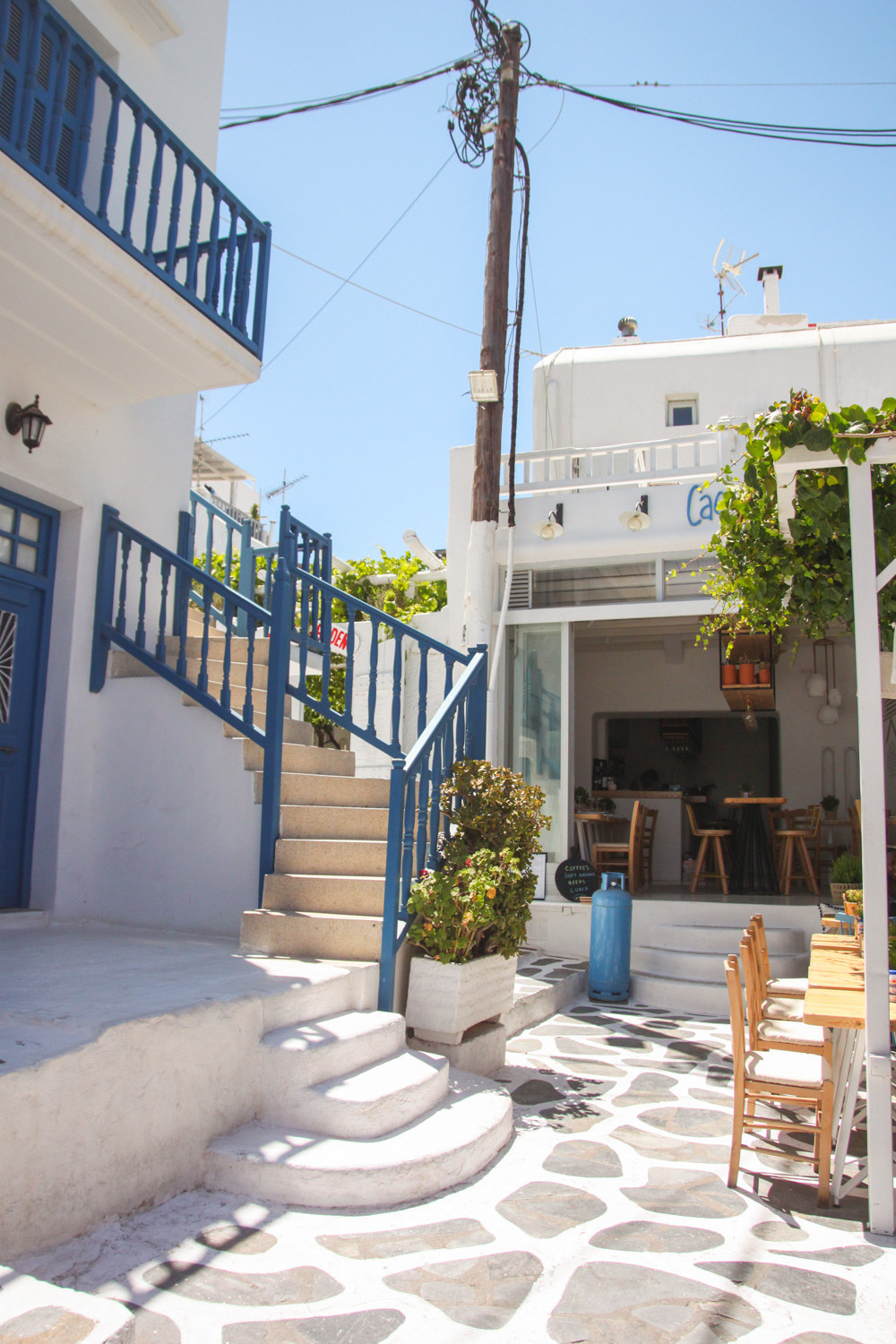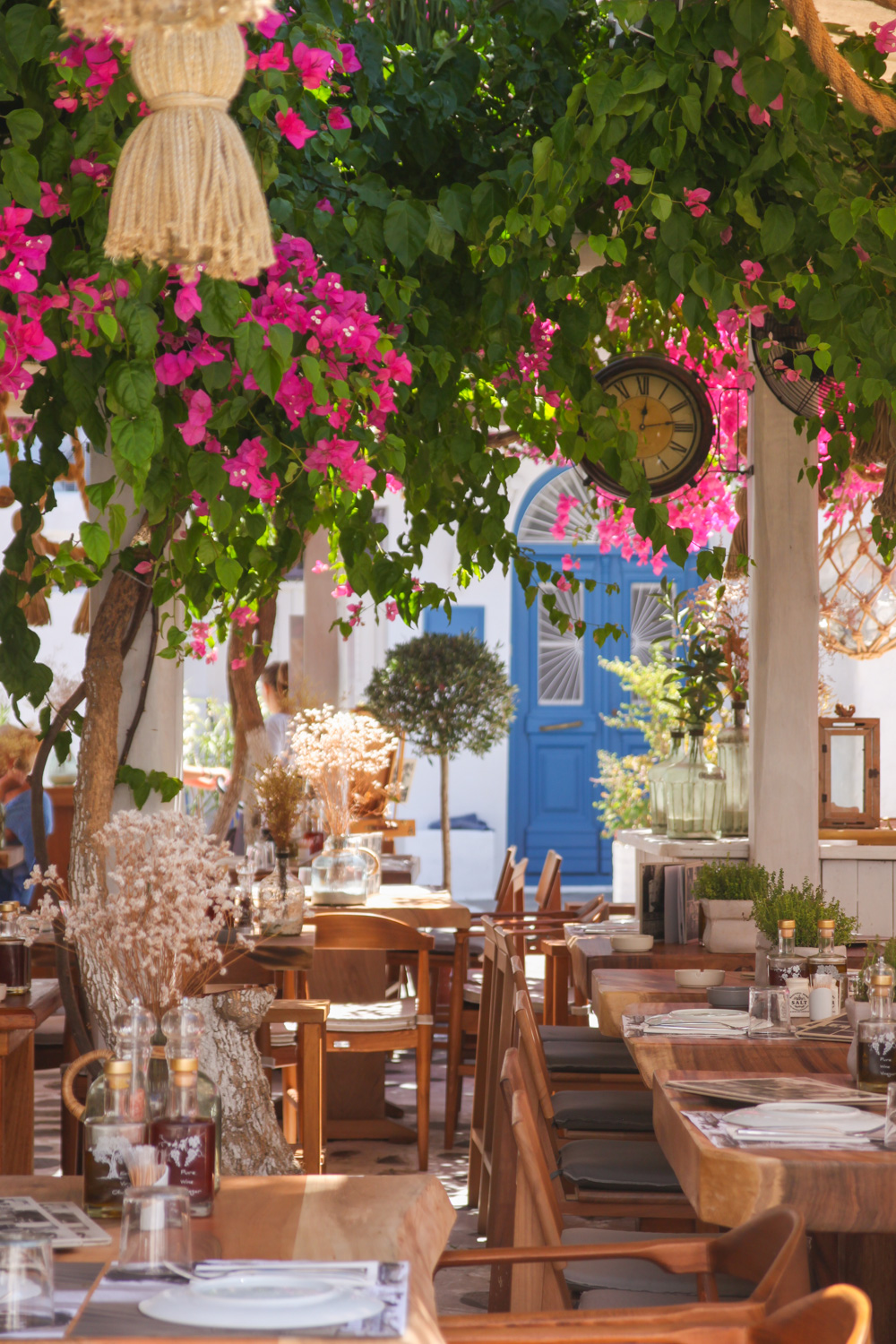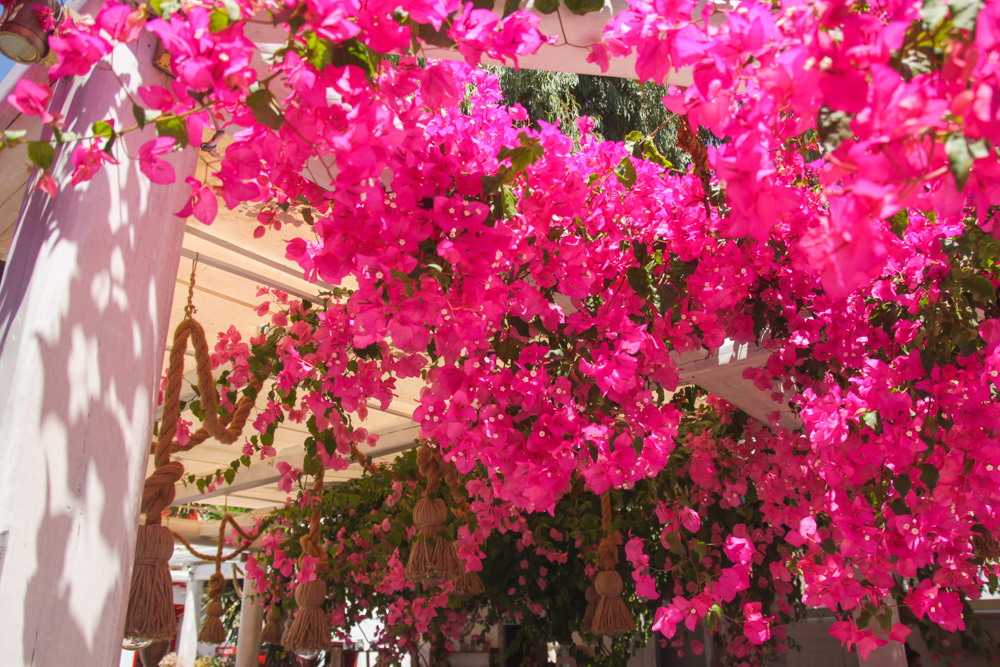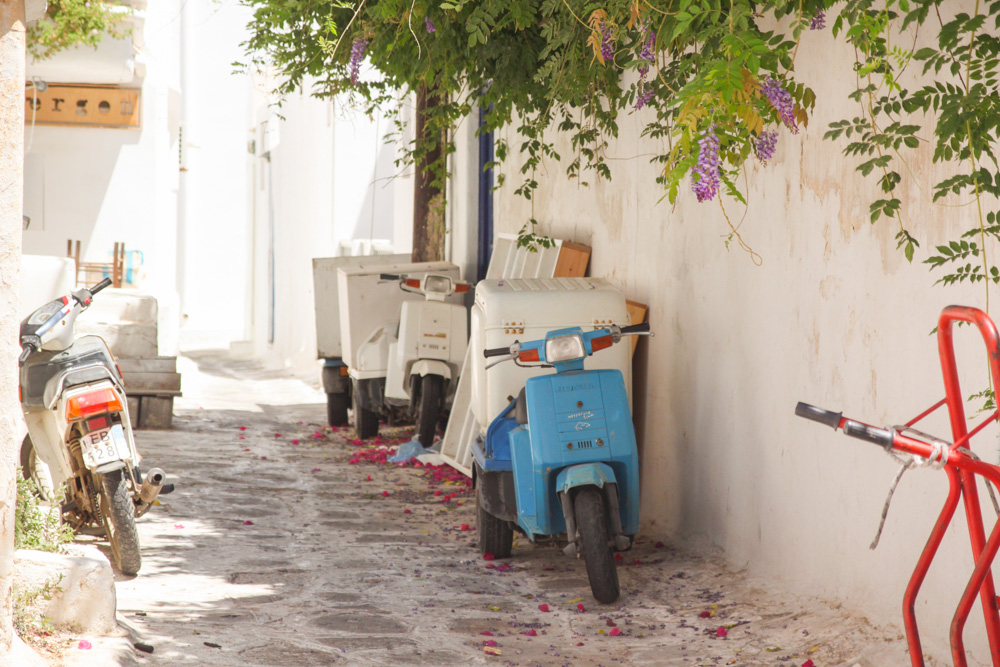 Mykonos Town
After exploring Thessaloníki, our next day was spent in Mykonos, which was the place that I was most excited about visiting, and it definitely didn't dissapoint! It was our favourite stop of the whole trip, though these photos definitely don't do it justice! We didn't have any excursions booked for Mykonos either, so we decided to just stay in Mykonos Town town at the port and explore the area. As we were tendered instead of being docked (where you're anchored out at sea and have to get little ferry boats to the harbour), we ended up straight in Mykonos Town.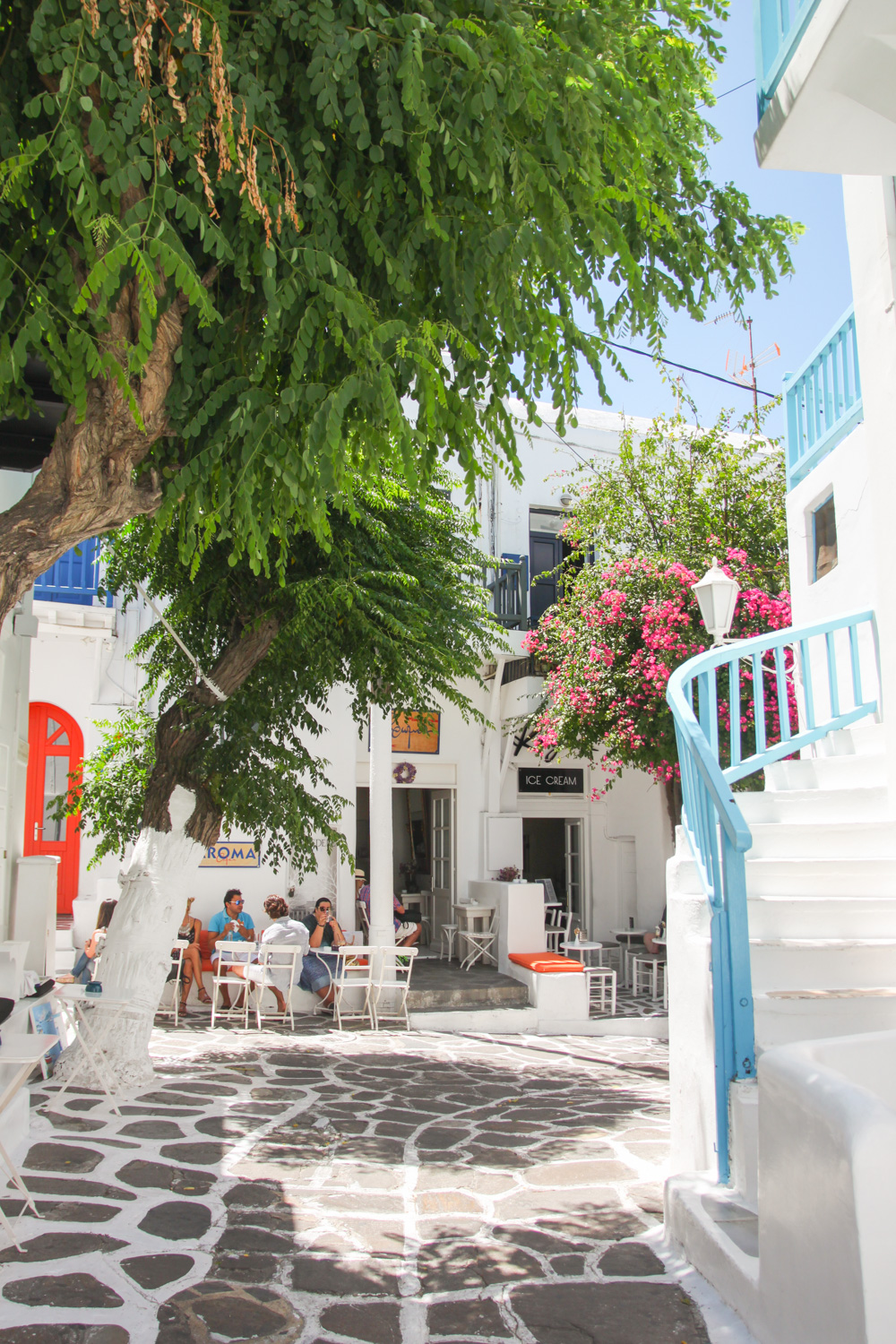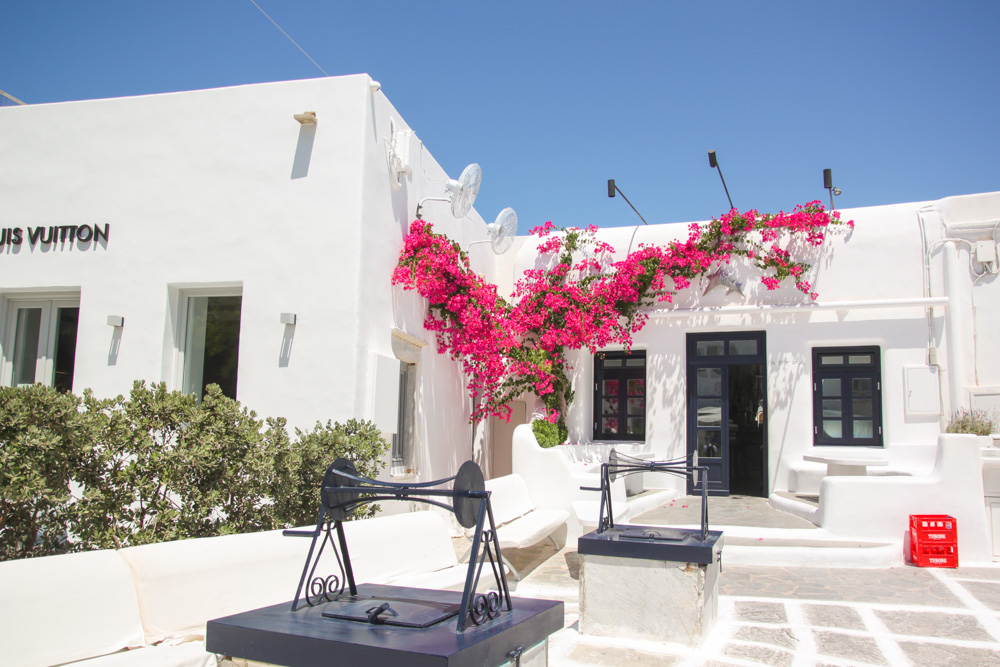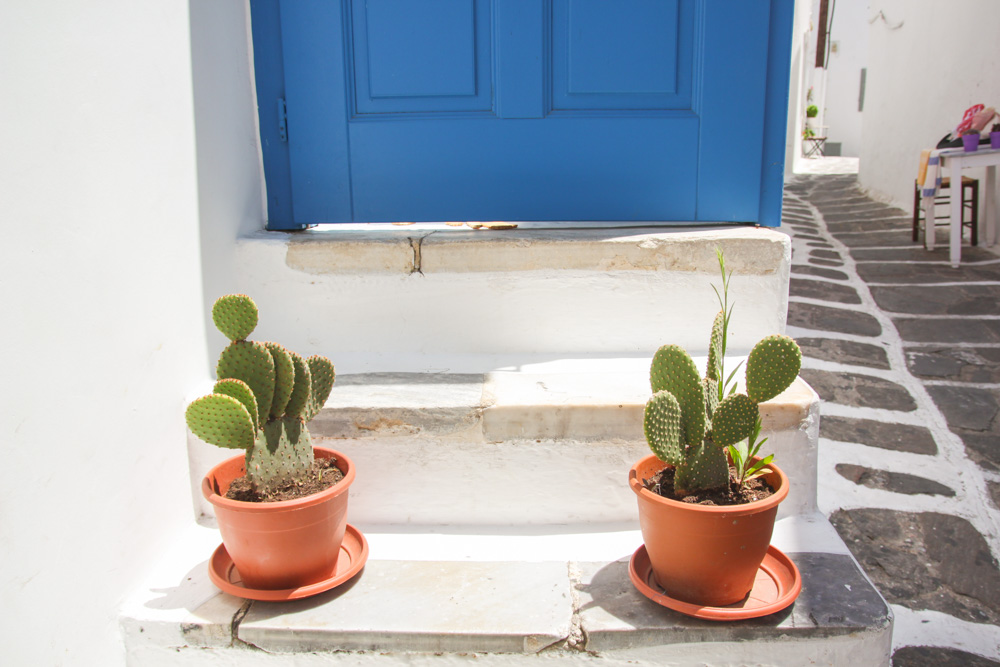 Our first mission was to find our way through the maze of streets to the famous Mykonos windmills, and then head down to Little Venice for some lunch – but those streets! We got lost so many times and found ourselves circling back either to the harbour or coming back out on random streets that we'd just walked up. It wasn't too bad though wandering through the pretty white washed streets lined with designer shops, blue doors, pretty floors and bougainvillea draped everywhere.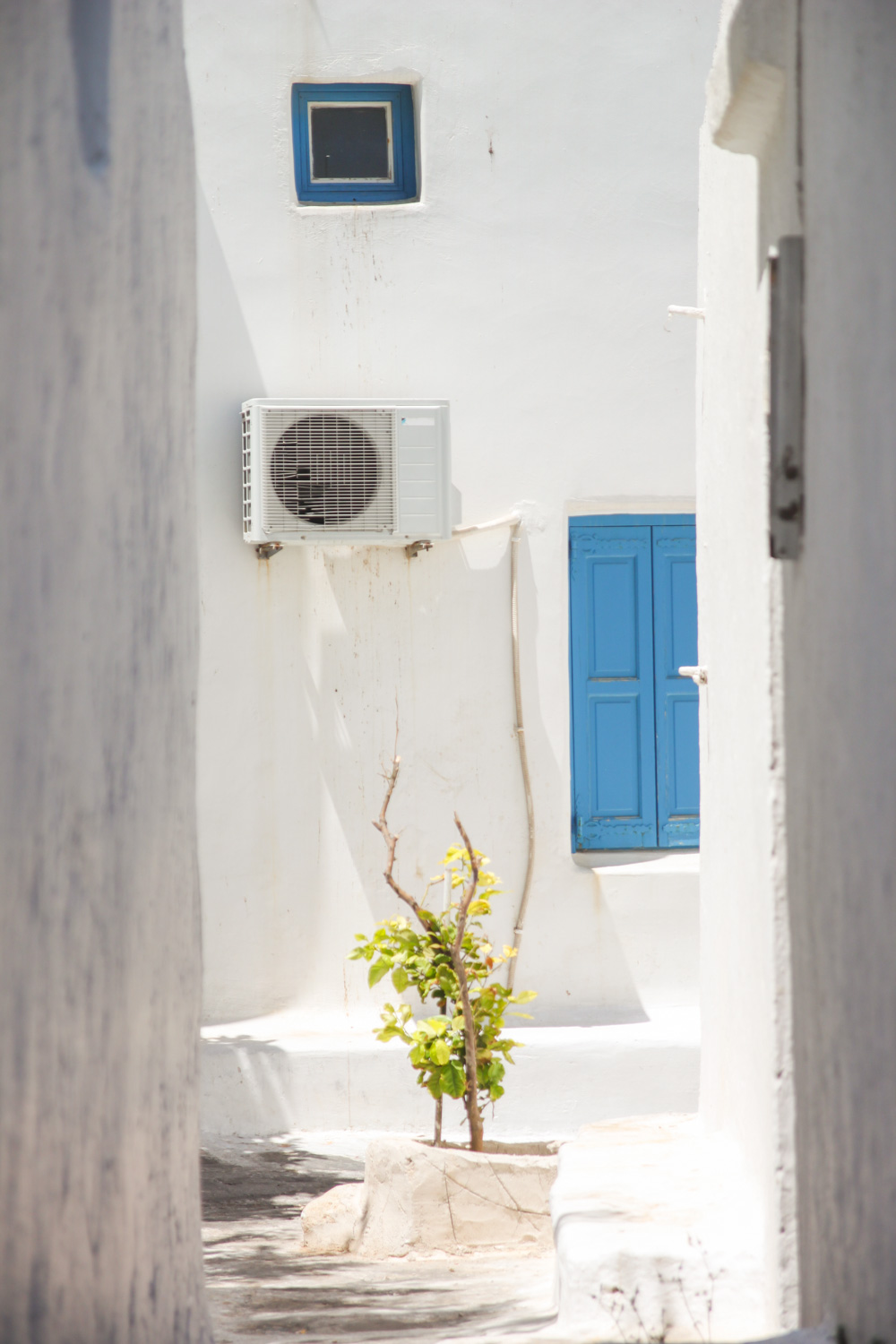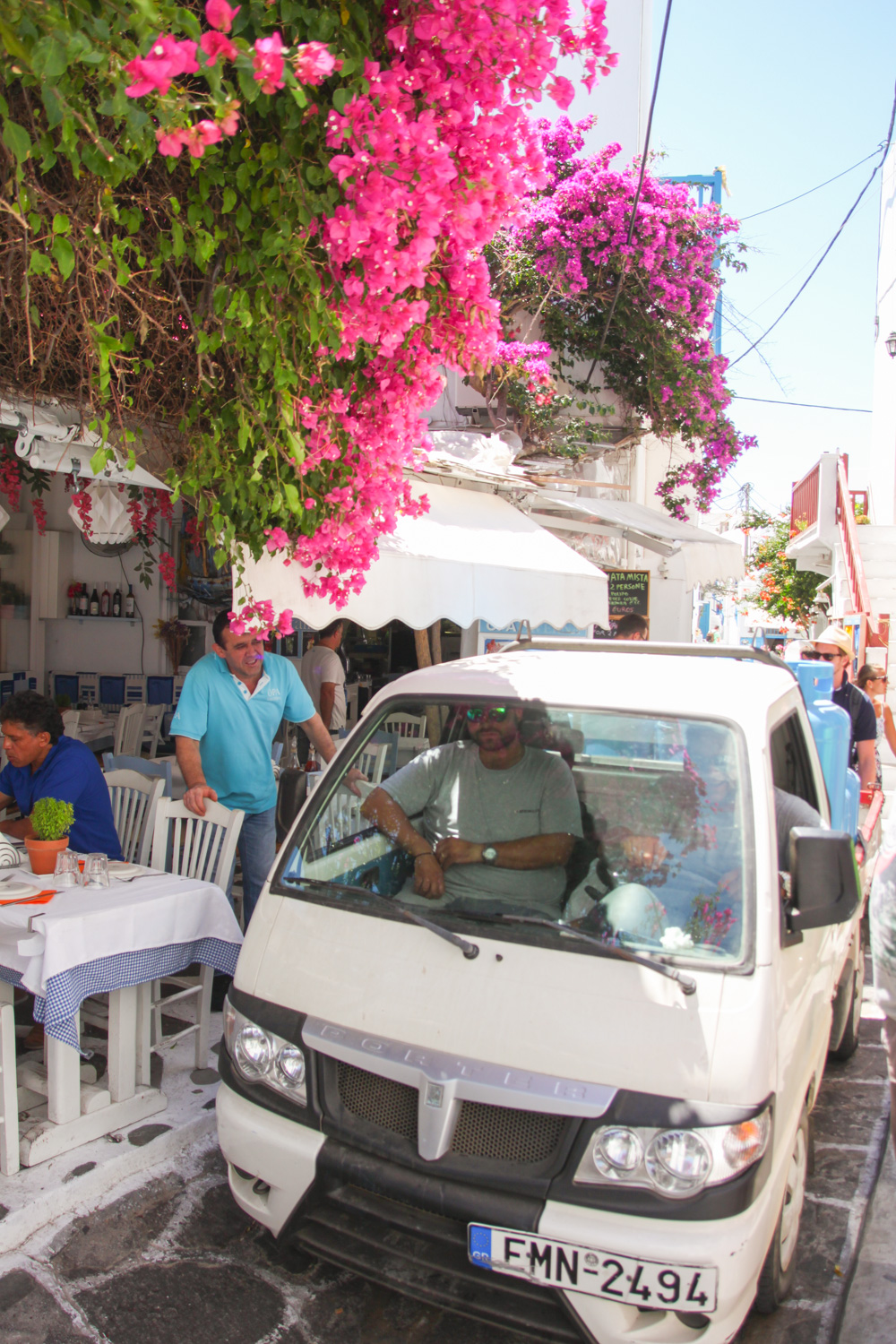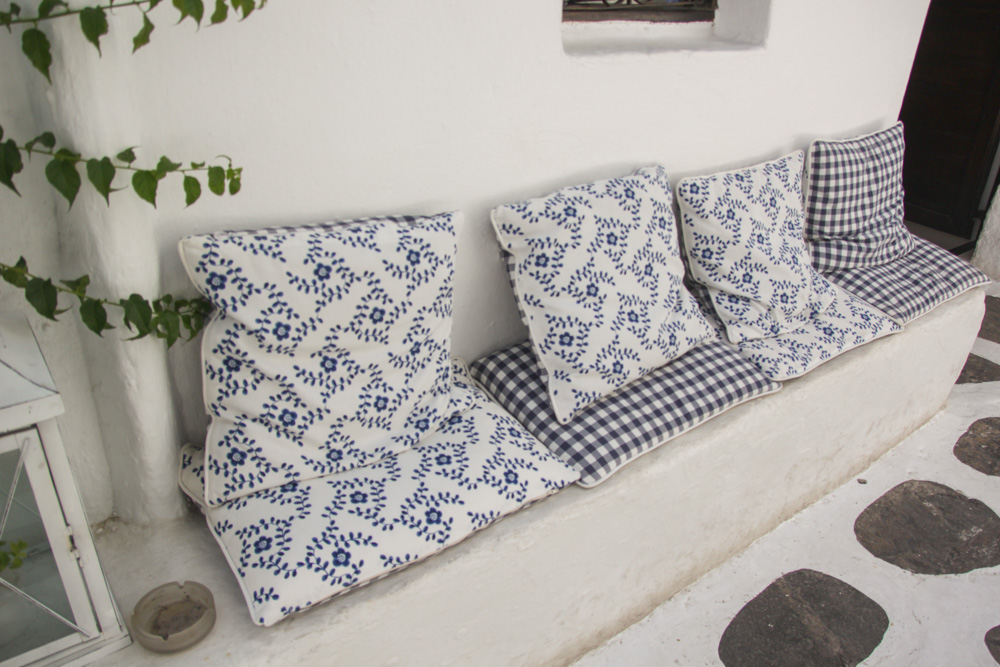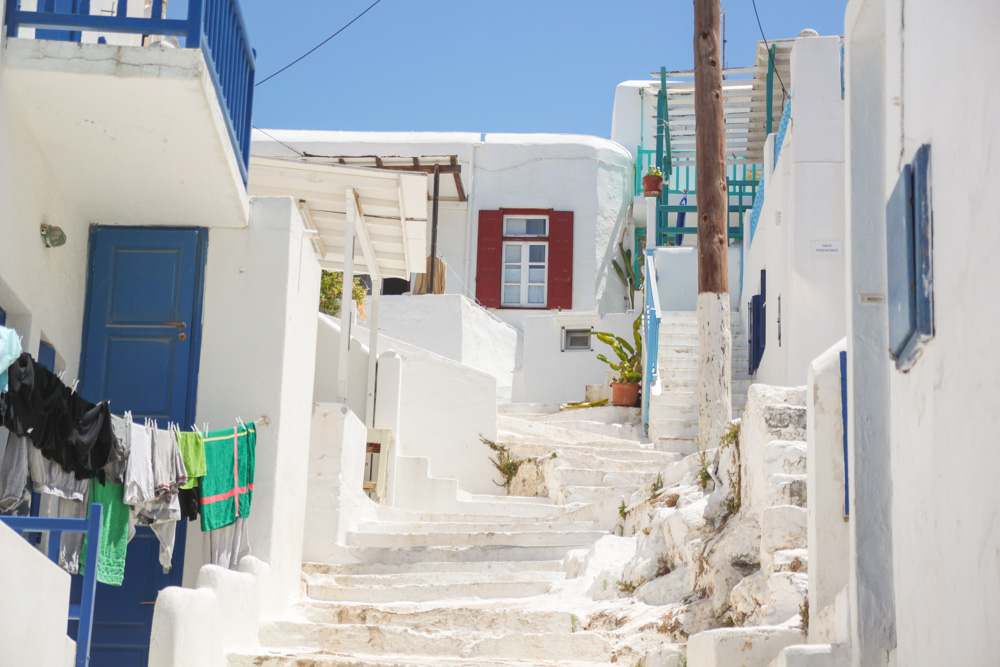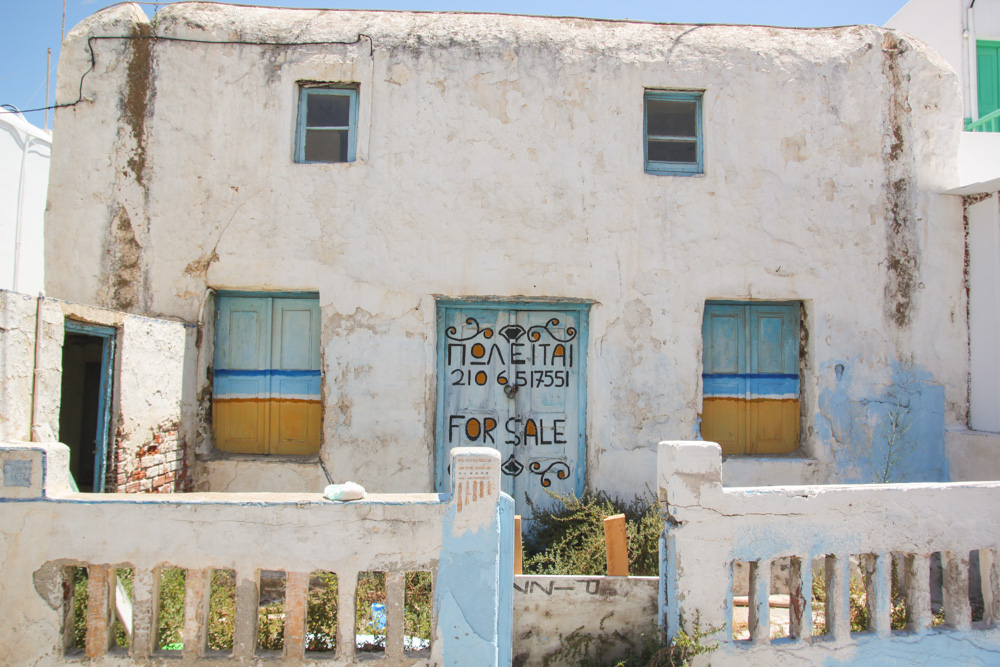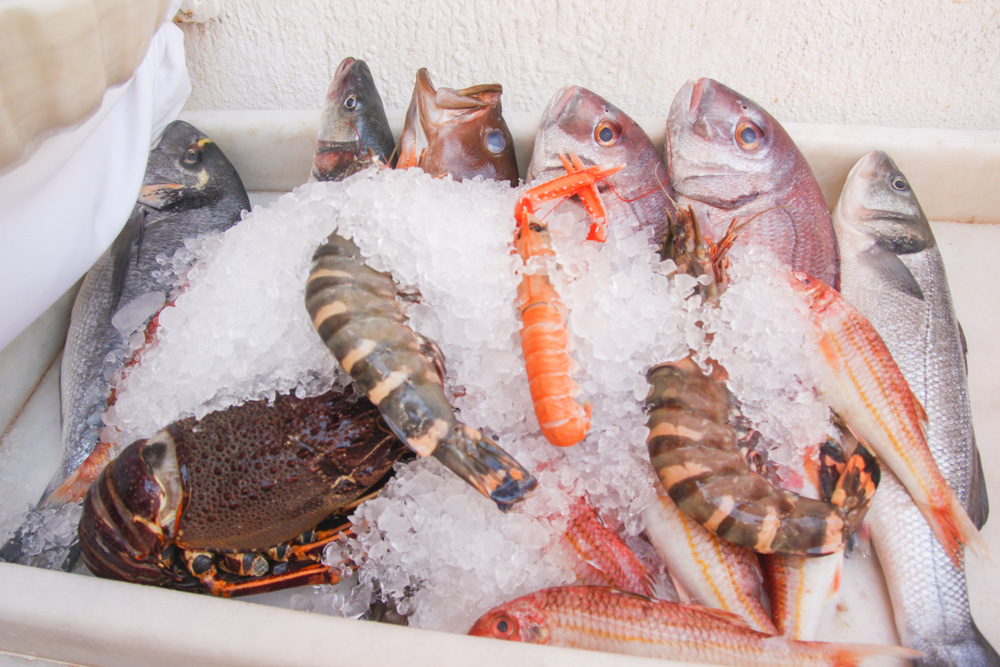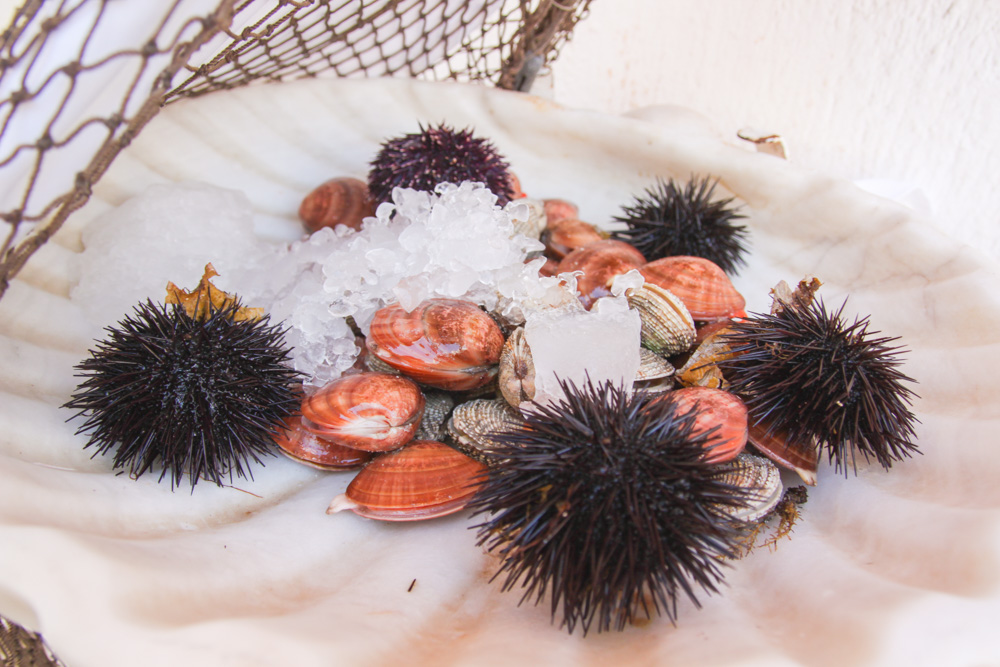 We finally made it to the iconic windmills and the view was amazing overlooking Little Venice. We planned to stop at one of the restaurants that line the shore, but they were all so busy, it was crazy windy and the sea was splashing up so we decided to head back into the pretty bougainvillea plaza and eat at one of the tavernas there. We chose to eat at Opa Taverna and we all ordered traditional greek salads and my dad ordered the most delicious grilled sardines. It was some of the best food we had the whole trip. So good!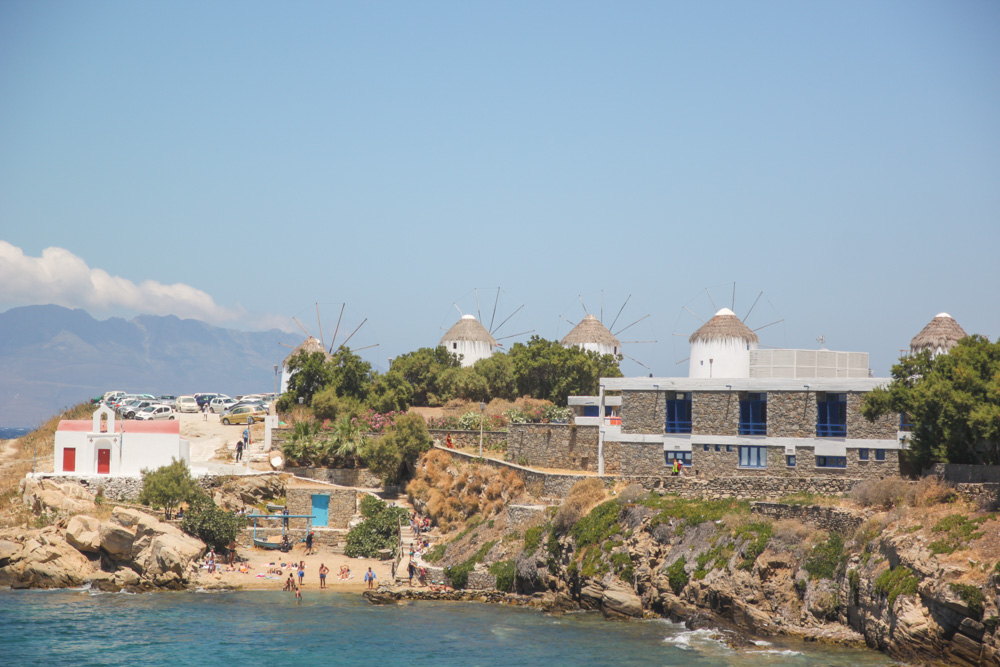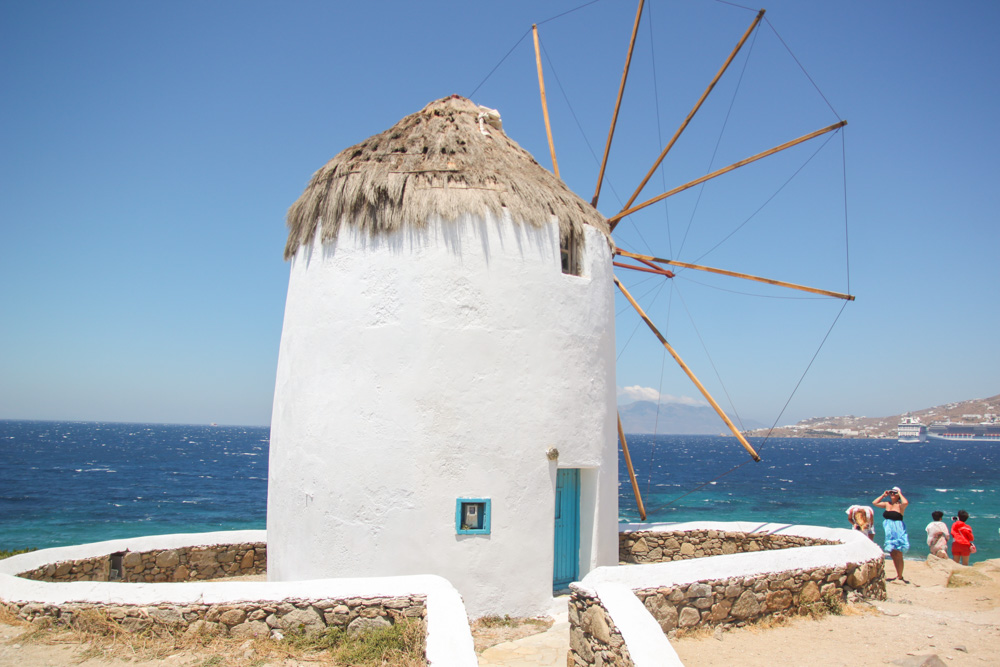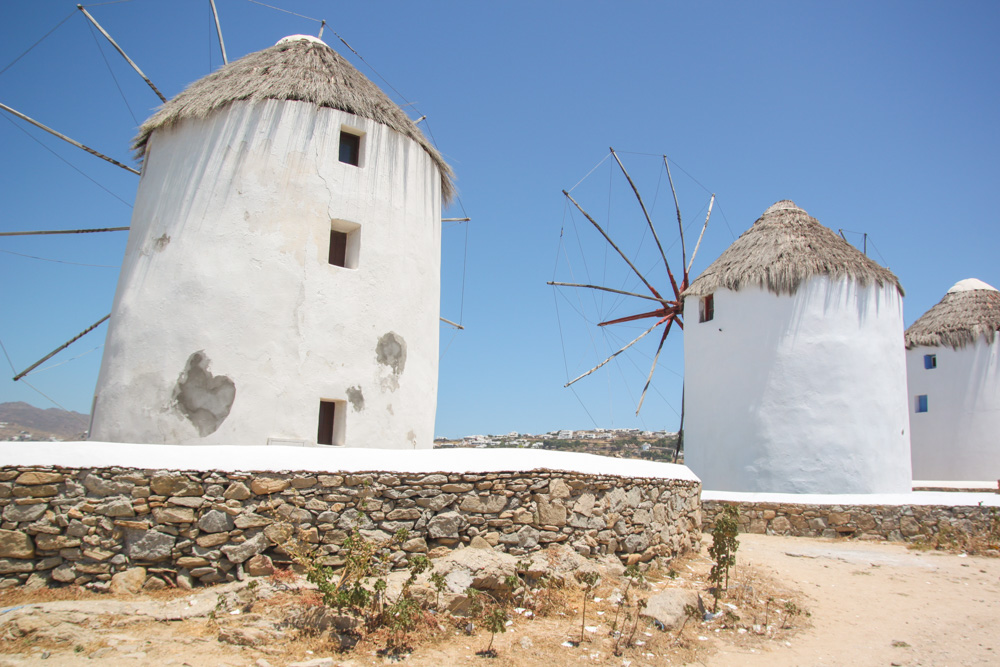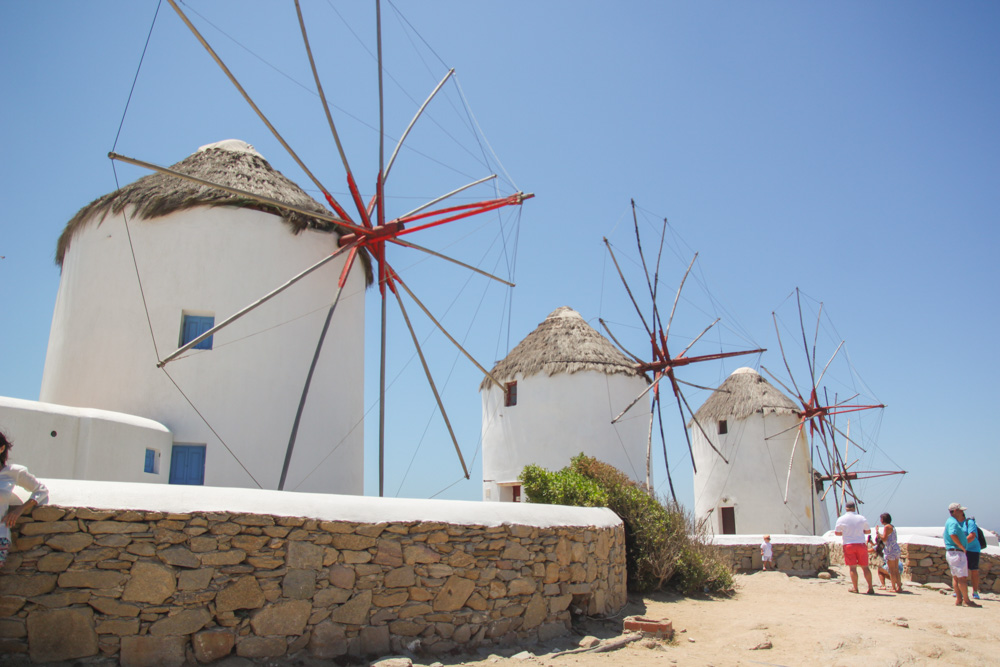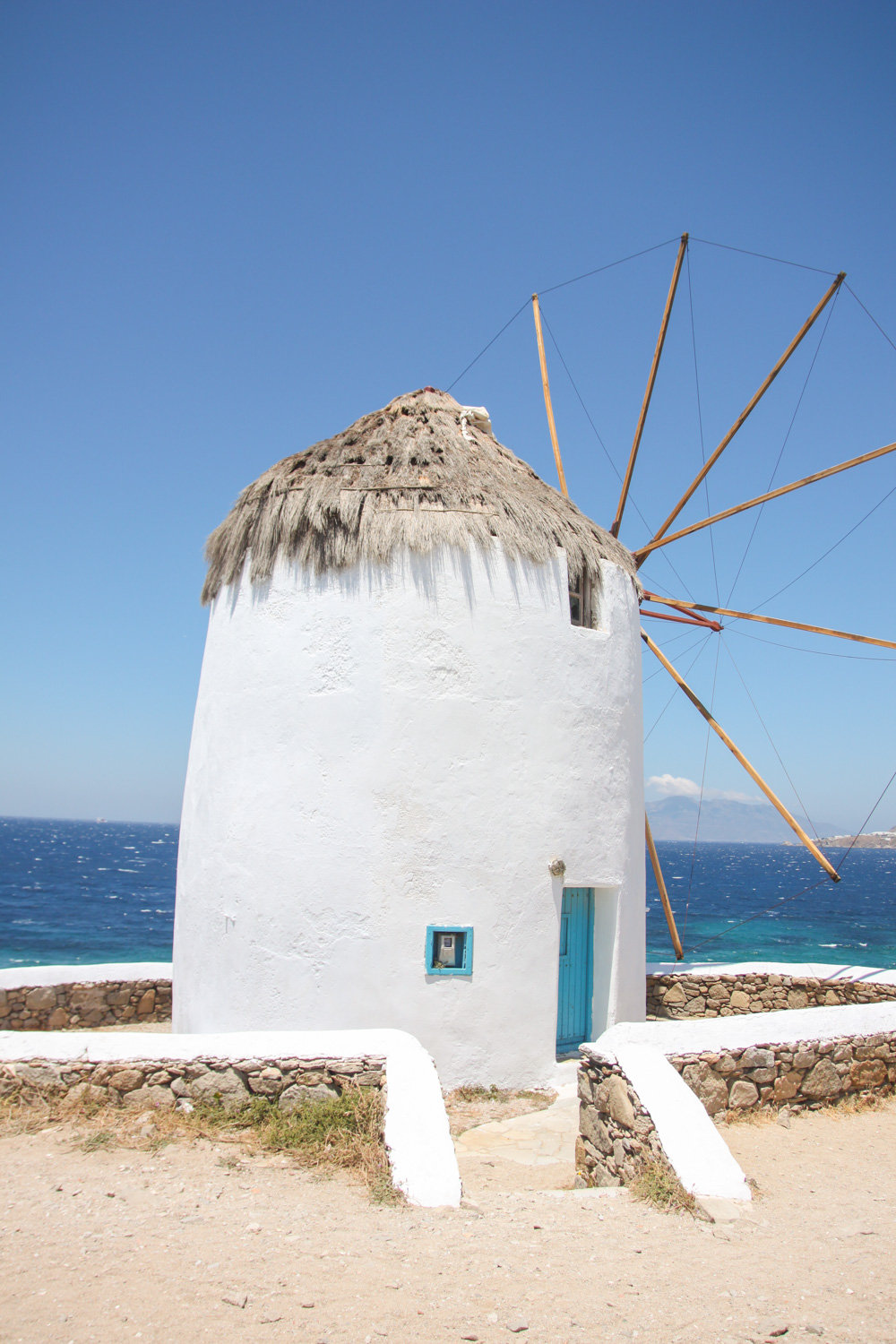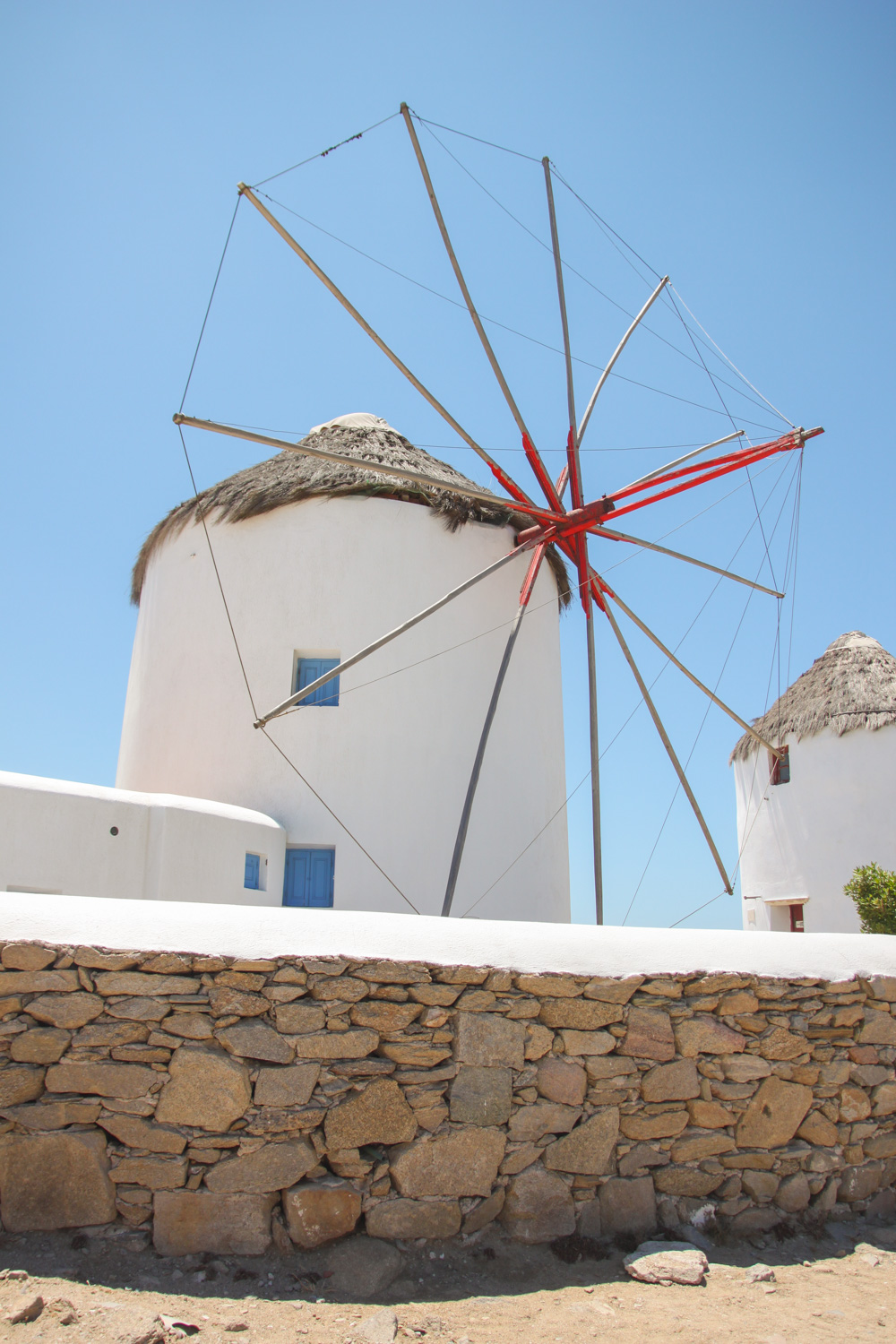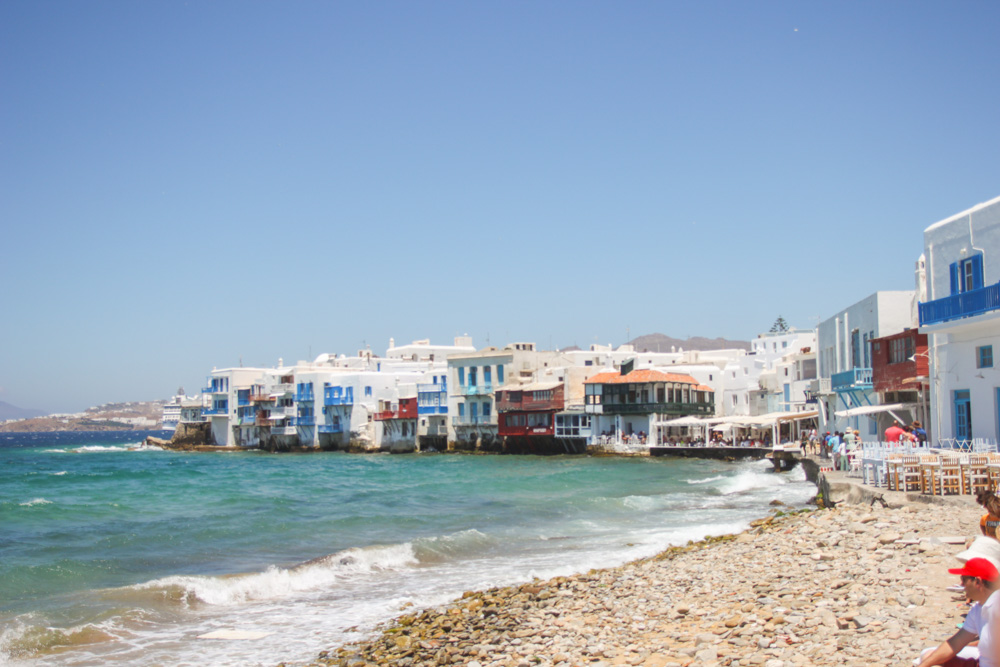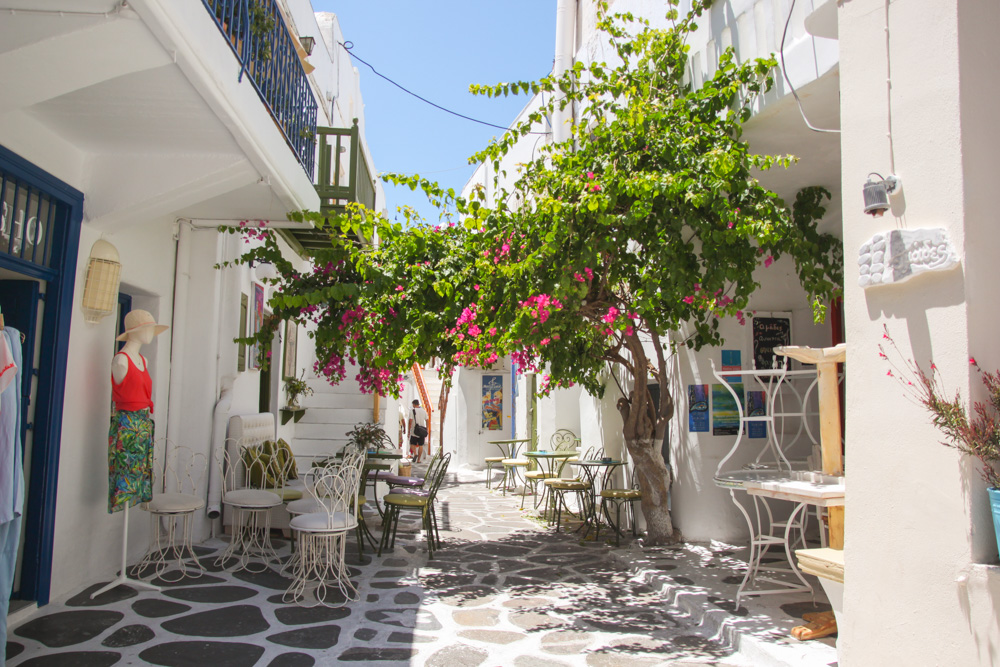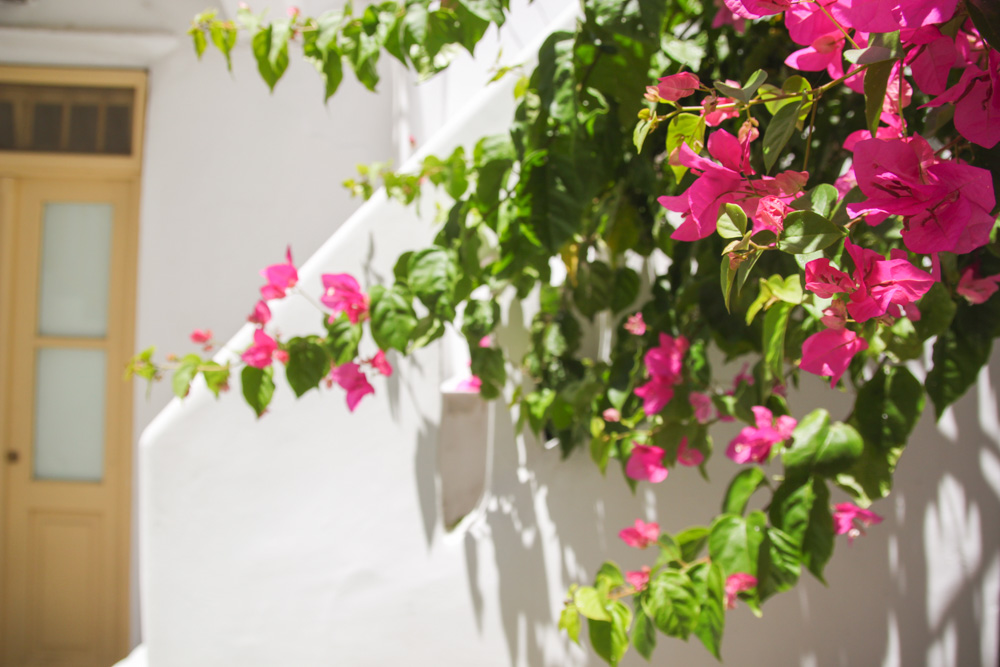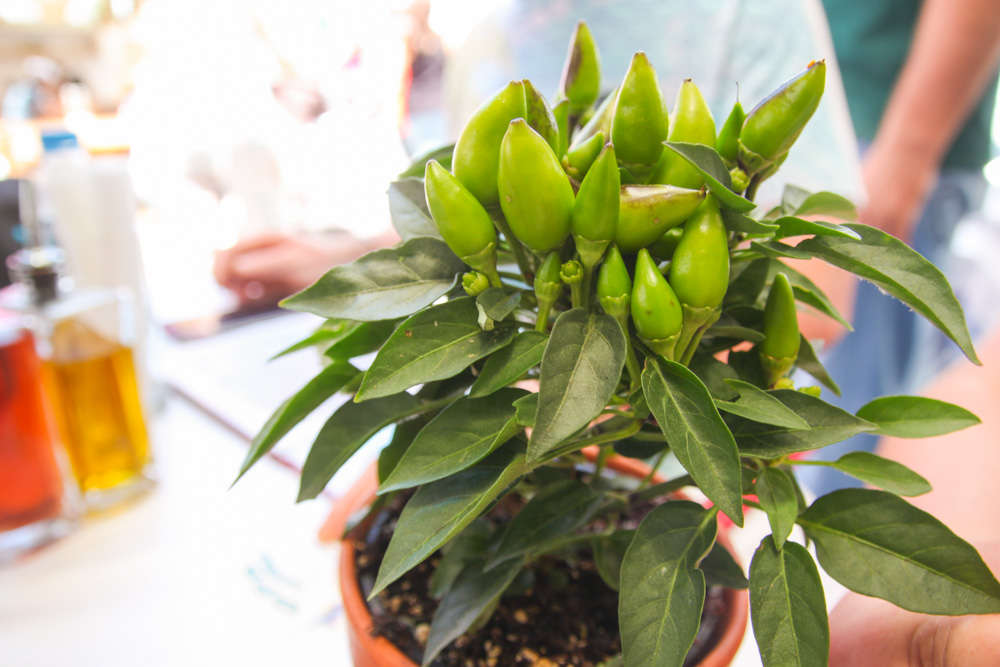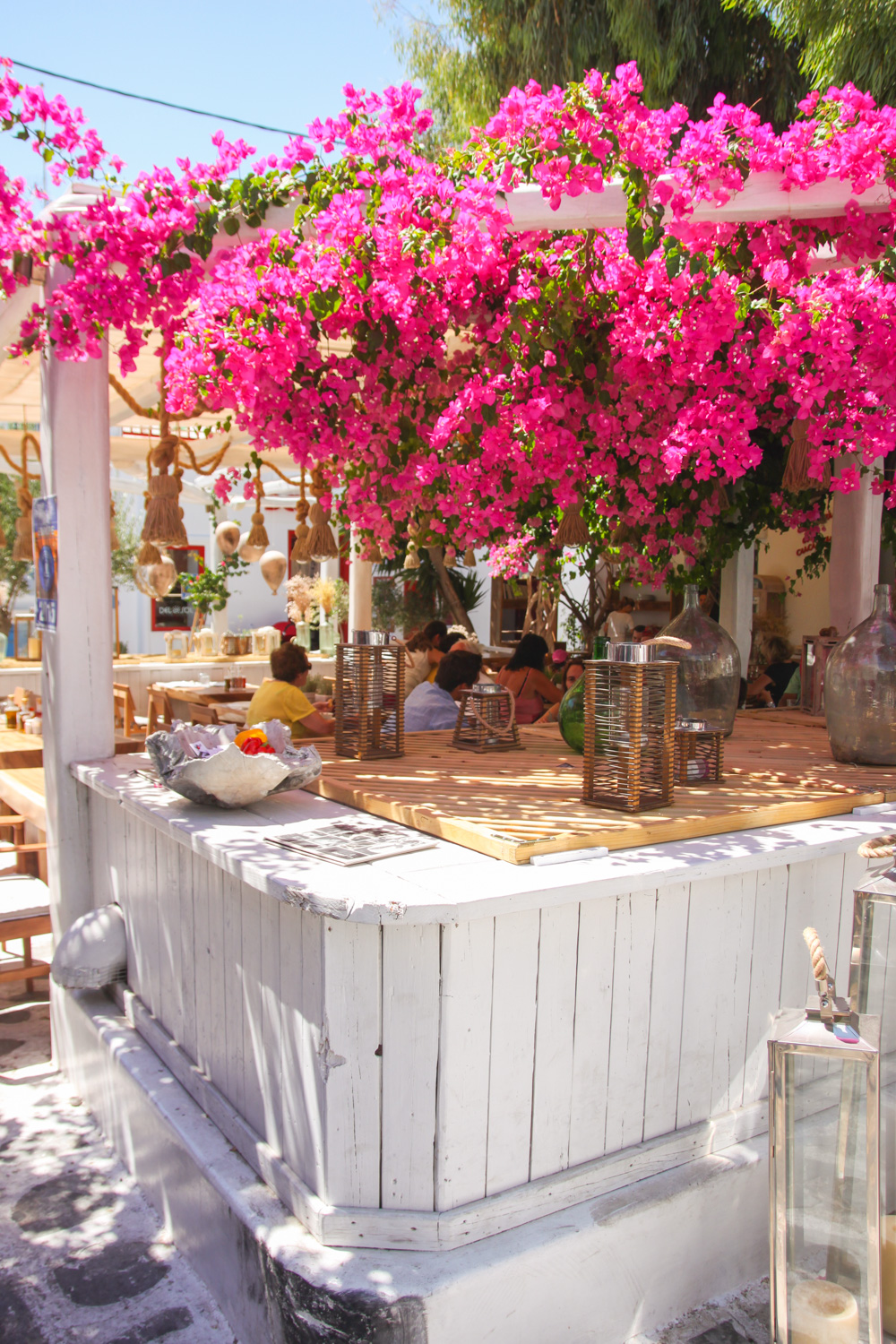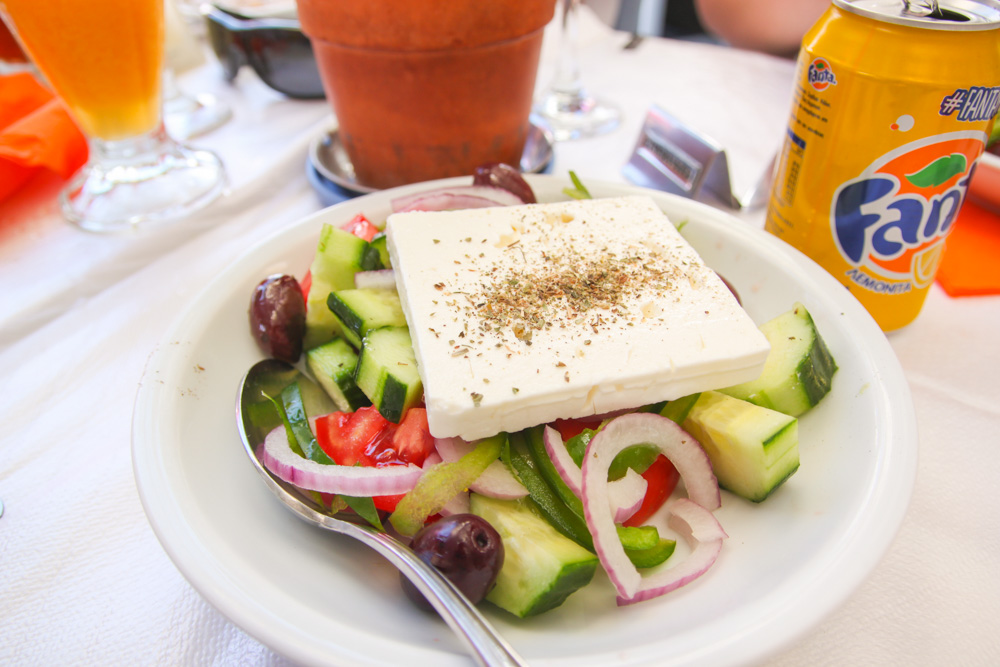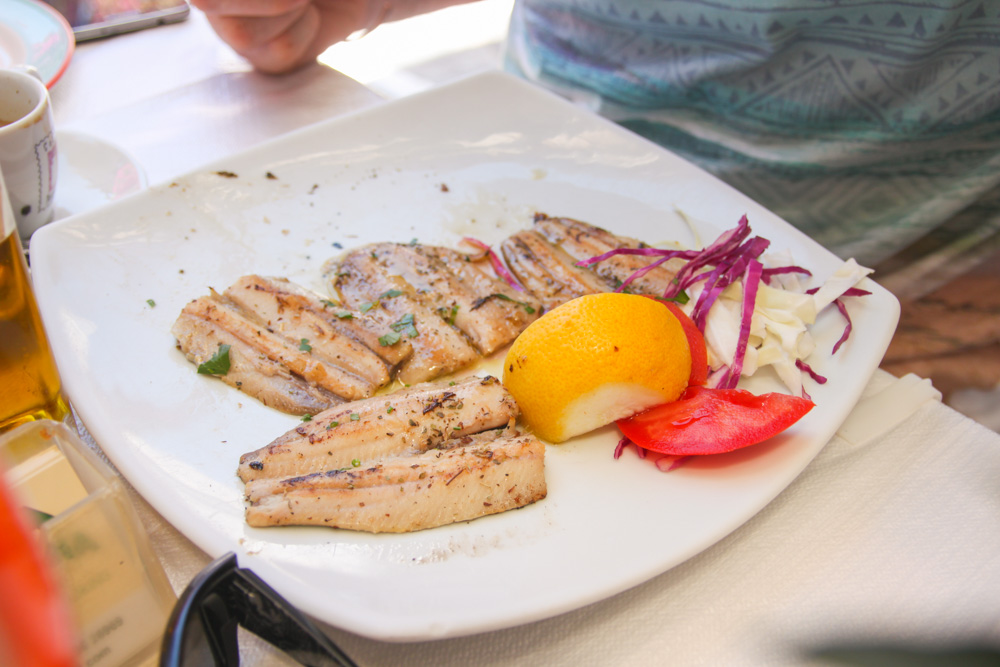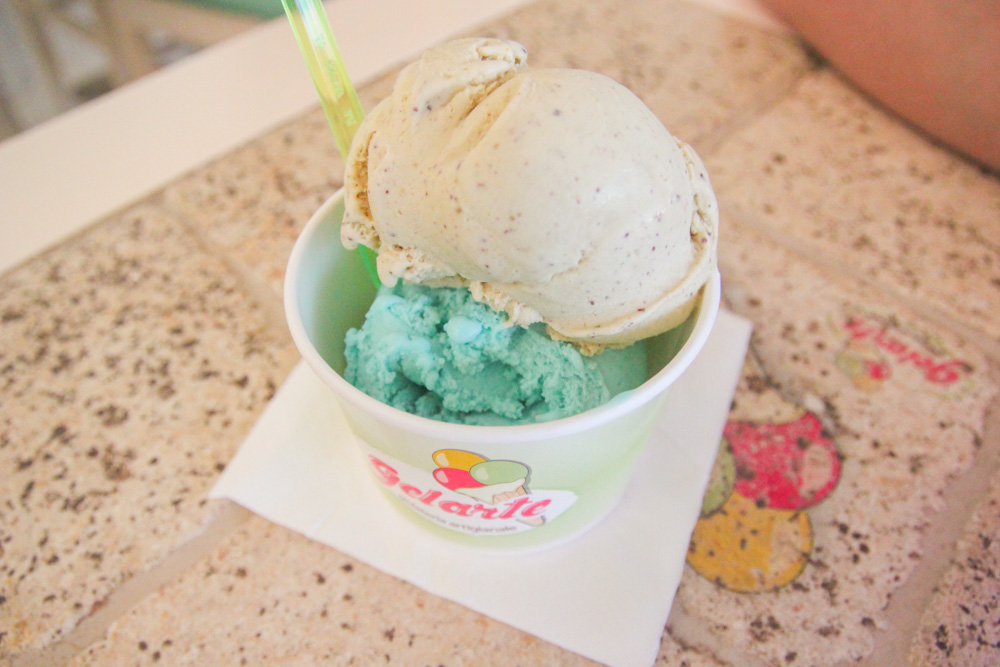 We then explored the area a little more before heading back to the ship, but not before stopping for some ice-cream. We stopped at Gelarte, right at the harbour and it was one of the best ice-creams I've ever tried. If you ever go to Mykonos, find Gelarte and order the Pistachio and Bubblegum flavours. So so good!
Previous Stops – Istanbul & Thessaloníki. Next up – Santorini! Or you can find all of our cruise posts here