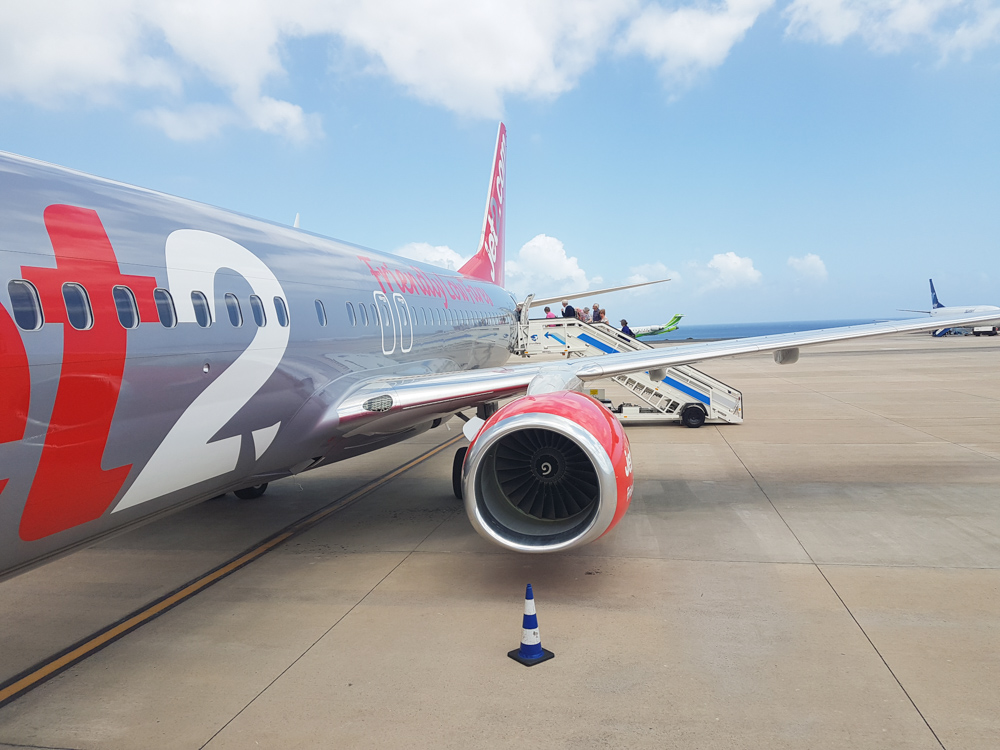 Madeira, Portugal
This post has been a long time in the making – 7 months almost. I wanted to find out the outcome of the situation before posting about it, and well, it wasn't too good for us.
Back in January, we booked a trip to Madeira for the end of April, from Monday-Friday, flying with Jet2. I wanted to go the week before, but the accomodation that we wanted wasn't available that week, so we opted for the week after instead. I had a really iffy feeling about it when we were booking it, because something was telling me to go for the dates the week before. Well, I ignored those feelings and booked it anyway. Lesson learned, because that was the worst week of travel of our lives so far (and I'm not even exaggerating).
Our flight set off on time from London Stansted as planned, but just before we were due to start preparing for landing, the Captain came over the radio to tell us that we had been placed in a holding stack due to gusting high winds at Funchal Airport in Madeira. Funchal's airport is located right at the base of the mountains, and is quite close to towns surrounding it. When the wind gusts from the North, it makes landing really dangerous, which is totally understandable – if it's unsafe to land, you can't land.
So we waited and waited, flying in circles above Madeira for over an hour, when the Captain updated us that all of the other flights ahead of us had returned home or diverted to other airports, and as we were getting low on fuel we would be diverting to Madeira's sister island of Porto Santo to refuel and try again when the wind eased off.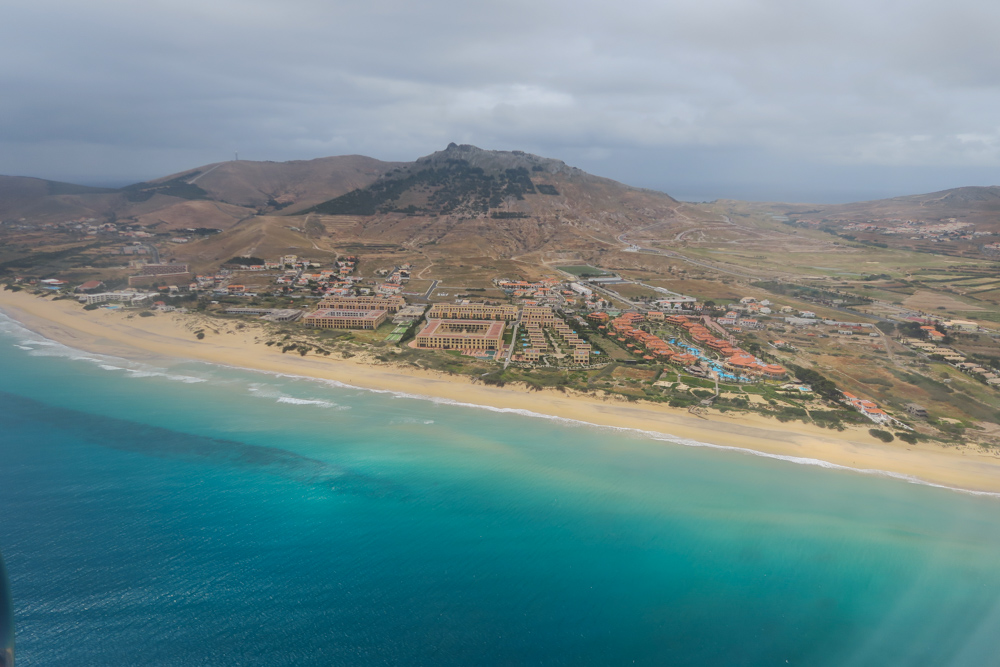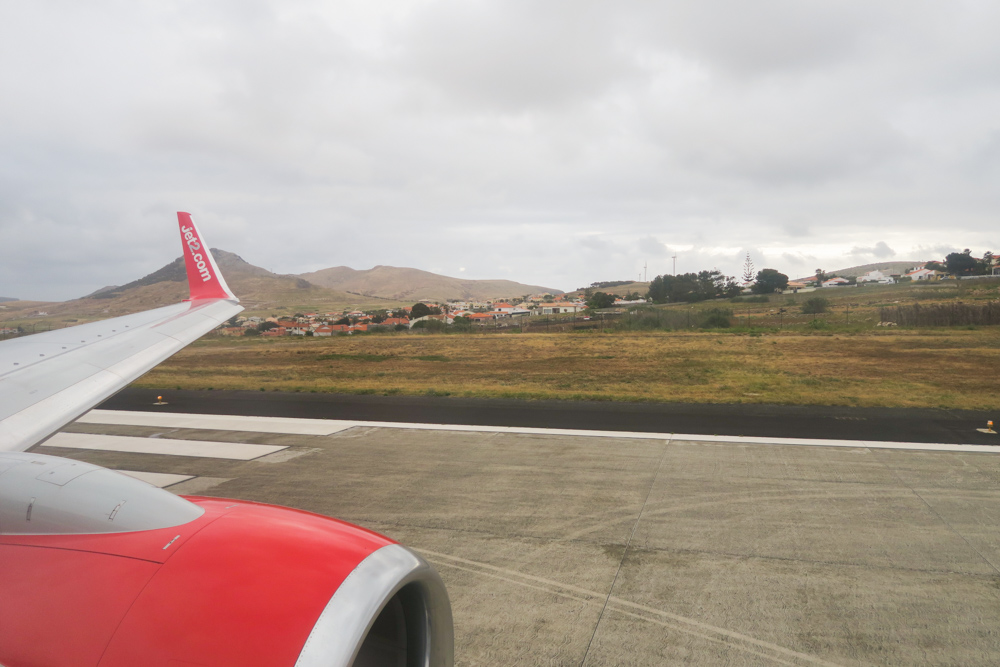 Where It All Started To Go Wrong
We knew that we could get a ferry from Porto Santo to the mainland, and as it became apparent that we probably wouldn't be able to land in Funchal, we, along with a few other passengers, asked the Captain if we could get off the plane and make our own way to Madeira from there. He said no. Well, his exact words were "Your ticket is to Funchal, so we have to get you to Funchal". Another passenger and his dad had booked a ticket to Funchal, to catch another flight first thing the next morning for a funeral in Porto Santo (they were from Porto Santo) the next afternoon and the Captain refused to let him off too. It took him creating a scene at the front of the plane, and yelling at the Captain about the funeral and that they'd miss it, for the pilot to even consider it. Two hours later and the man and his dad were finally given permission to be let off the plane, but it was expressly stated to the rest of us that it was only because they would miss the funeral on that island if they weren't allowed off.
We were so hungry, but they refused us any food as we weren't in the air. It'd been over 8hrs since we'd eaten at this point and we weren't even allowed to buy a packet of crisps. After another hour or two, we were finally told by cabin crew that Jet2 headquarters were diverting us to Gran Canaria as the wind still had't died down enough to attempt another landing and as they had no accomodation resources on the island of Porto Santo for us to stay at overnight, that was the only option. After an hours flight, we arrived in Gran Canaria and after sitting in the plane on the runway for another hour or so, were told that we were all being taken to one hotel and put up in accomodation for the night with food included, and we would hear more about our flight to Funchal the next morning.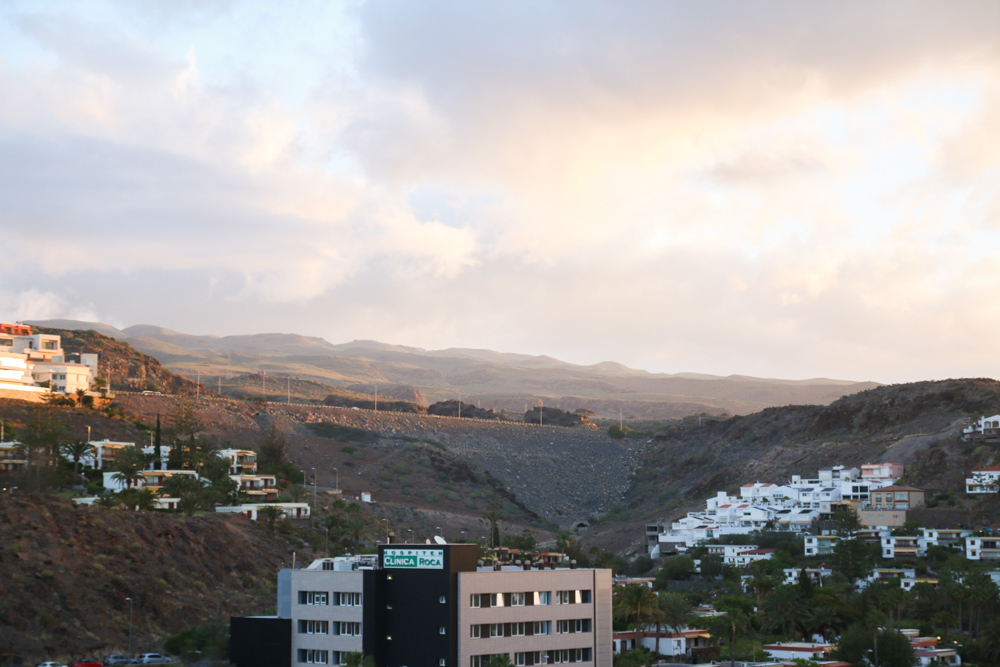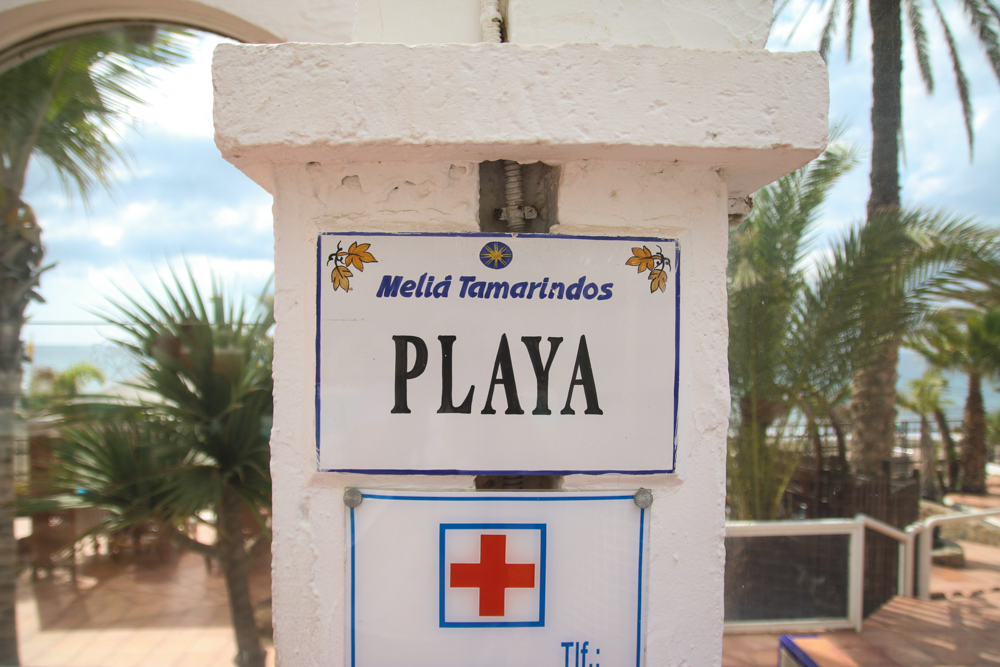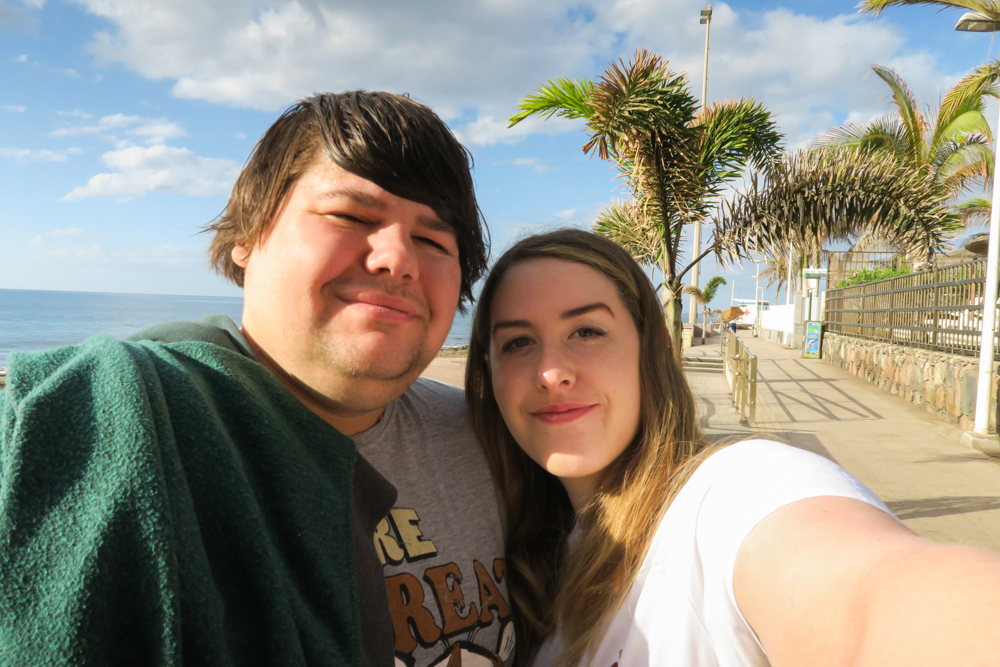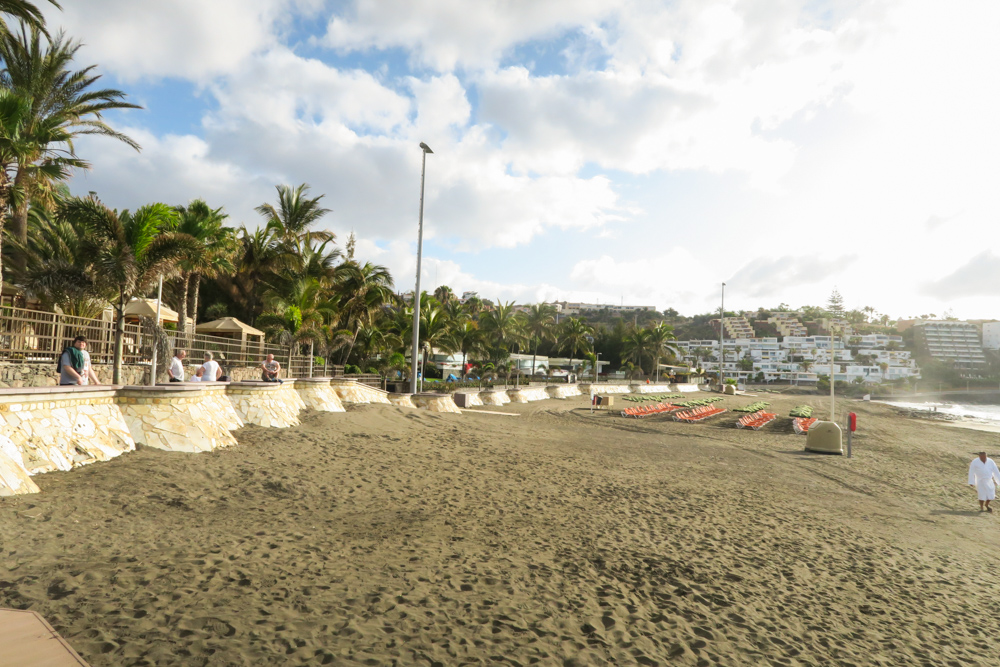 Welcome to Gran Canaria
The next morning we arrived in the hotel lobby to posters strewn across surfaces to tell us our pickup time for the airport would be 10am, as there were no reps from Jet2 around. As we had an airbnb (and car hire) booked and they weren't there to let us in, they arranged with a friend to meet us at the apartment to let us in. We needed to find out the flight time so that we could let them know what time to expect us, but no-one could tell us, and the hotel staff didn't know either. We had breakfast, then quickly went to explore the hotel gardens, pool and beach before getting ready to leave. As we were taking a look at the beach, we overheard some couples talking about the pickup time of 12pm. Sure enough, as we made our way to the lobby, the posters now said 12pm pickup.
Since we had an extra 2hrs, we decided to just go and chill by the pool since there wasn't really enough time to do anything else – we couldn't go and explore Gran Canaria, and the hotel was a little bit out from the main town of Maspalomas so we were kind of just stuck there waiting. So I whipped the camera out and spent a while shooting around the pool area because we are not pool people. We like to be out exploring, not sitting around!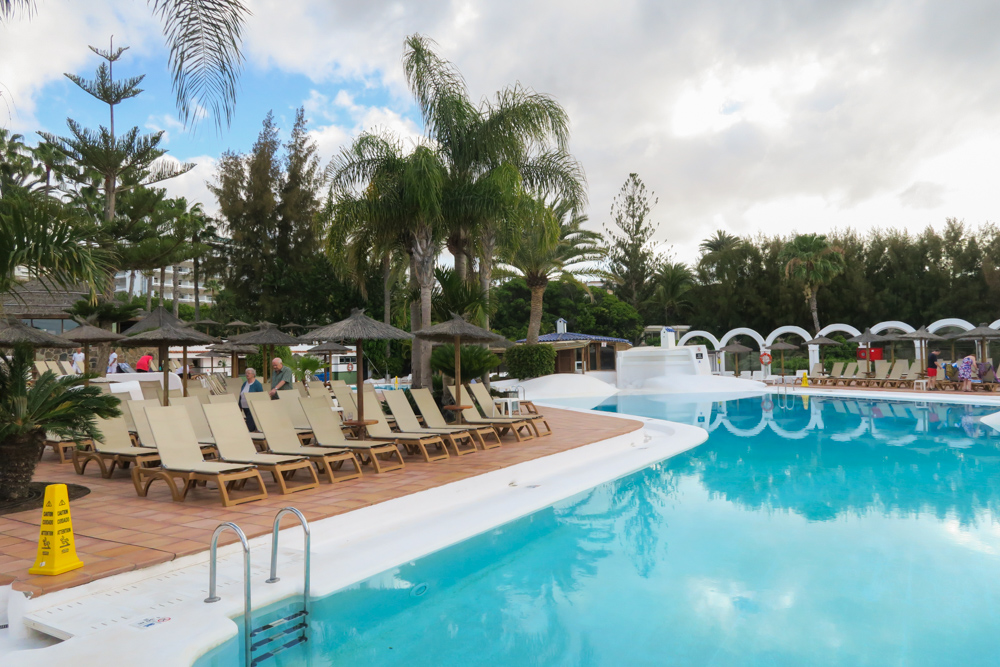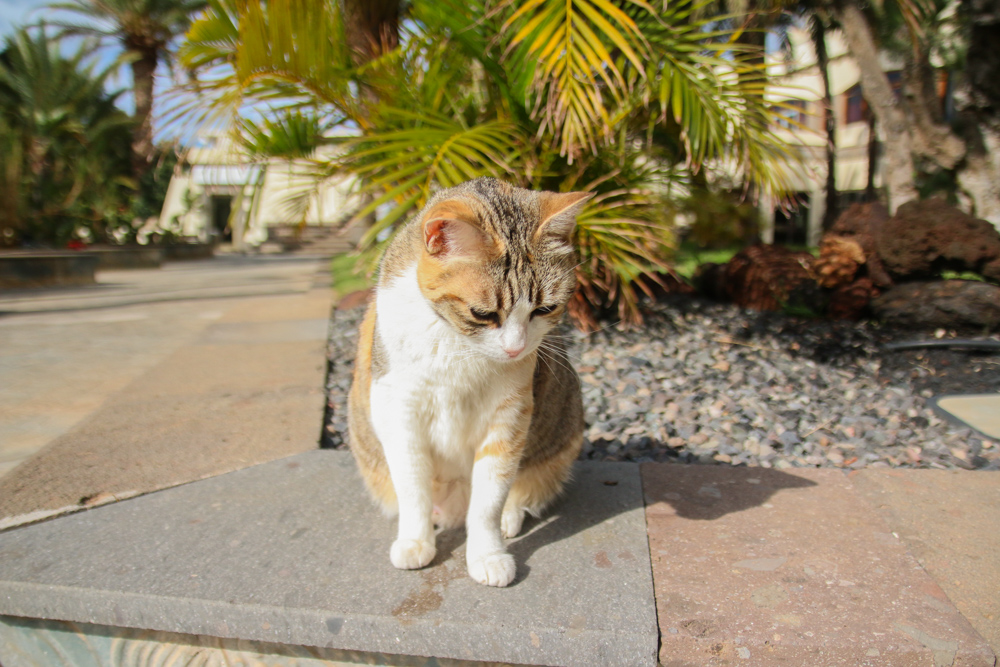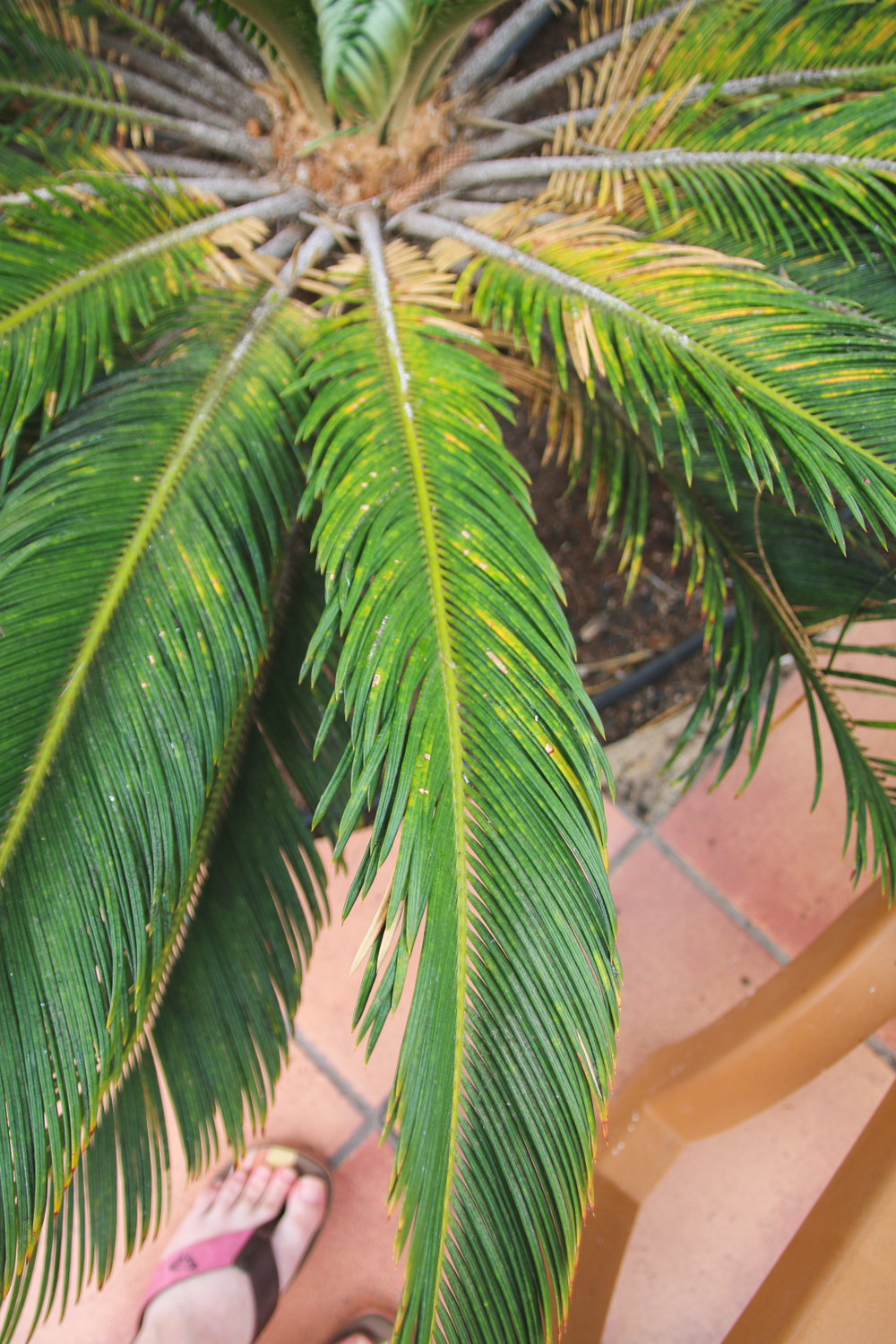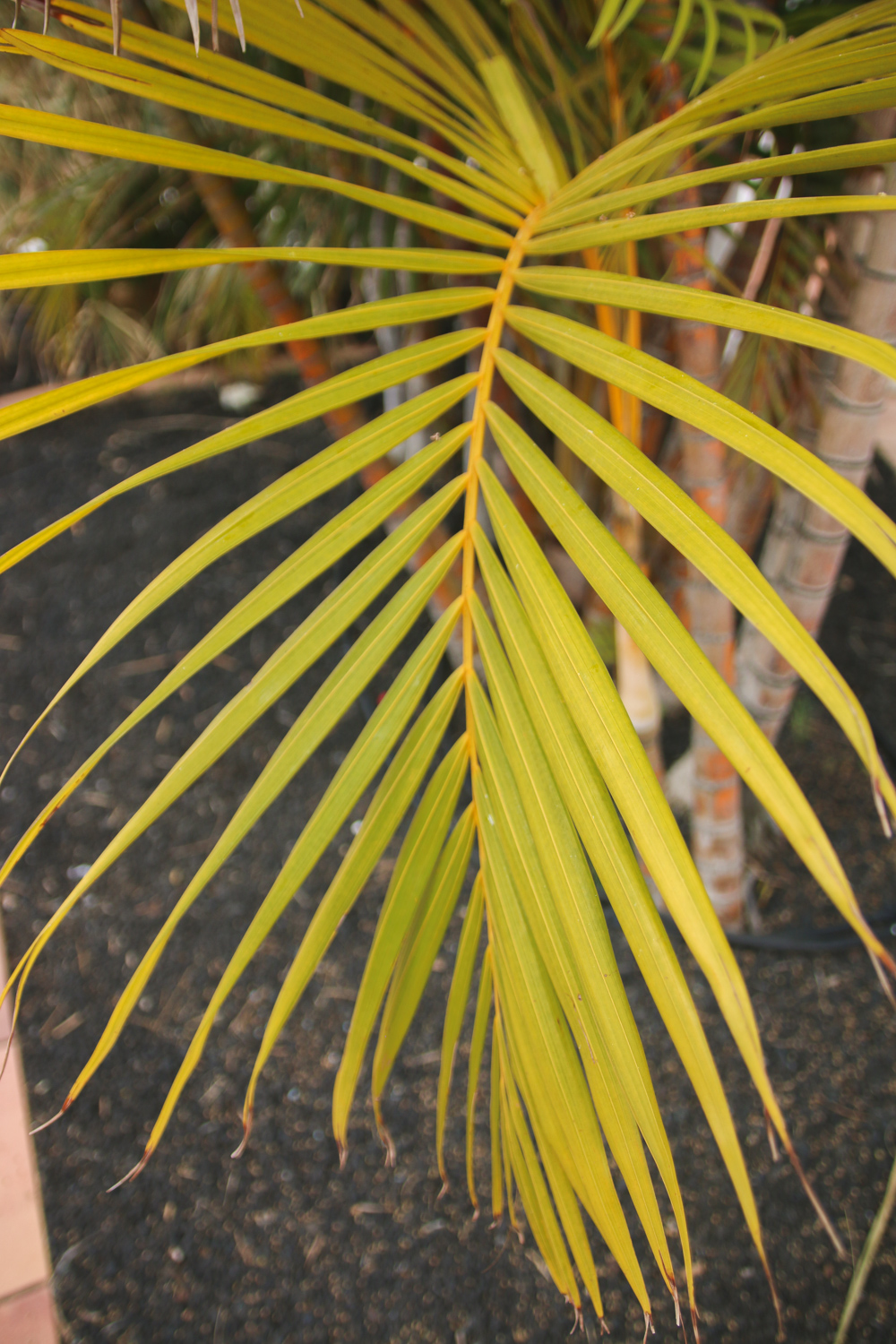 The gardens were huge, and they had so many cats! I was in my element with the cats haha! We even found Isla's Gran Canarian twin hiding in the shade. There was outside yoga happening on the grass, two huge freeflow swimming pools which I'll admit, looked SO inviting, but we didn't take any swimwear, because we were supposed to be in Madeira, staying at a place with no swimming pool and had no plans to find one.
I couldn't get over the plants though, and against the black gravel of the island, they just stood out so much more. There were so many strange cacti/succulent like plants everywhere, alongside palm trees and hibiscus flowers. I'm pretty sure everyone at the pool thought I was crazy snapping 100's of photos of the plants rather than sunbathing, but when you book a trip to Madeira to take in their amazing landscapes and scenery, and you end up in Gran Canaria, what are you supposed to do haha?!
Heading Back to Madeira
So after wasting two hours, we headed back to reception. The busses were just starting to arrive and we were all excited to finally get to Madeira. As we were walking to the bus, we overheard a few people saying that some flights were still not able to land earlier that morning due to the continued high winds. I was starting to get super stressed about the whole situation, but we made it to the airport, checked in and were given free €20 meal vouchers each and got ready to board our plane.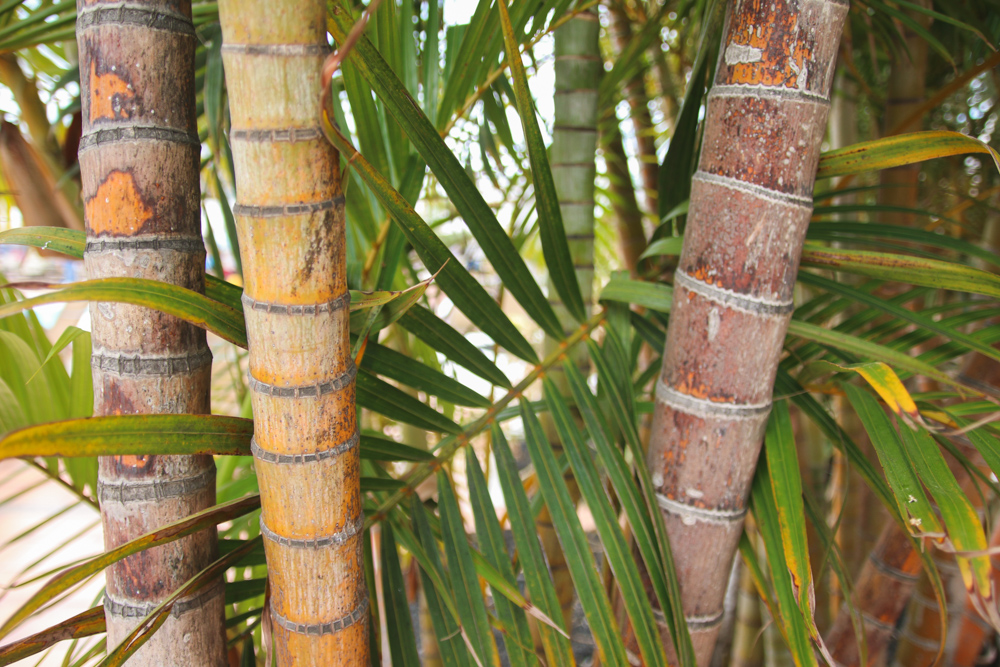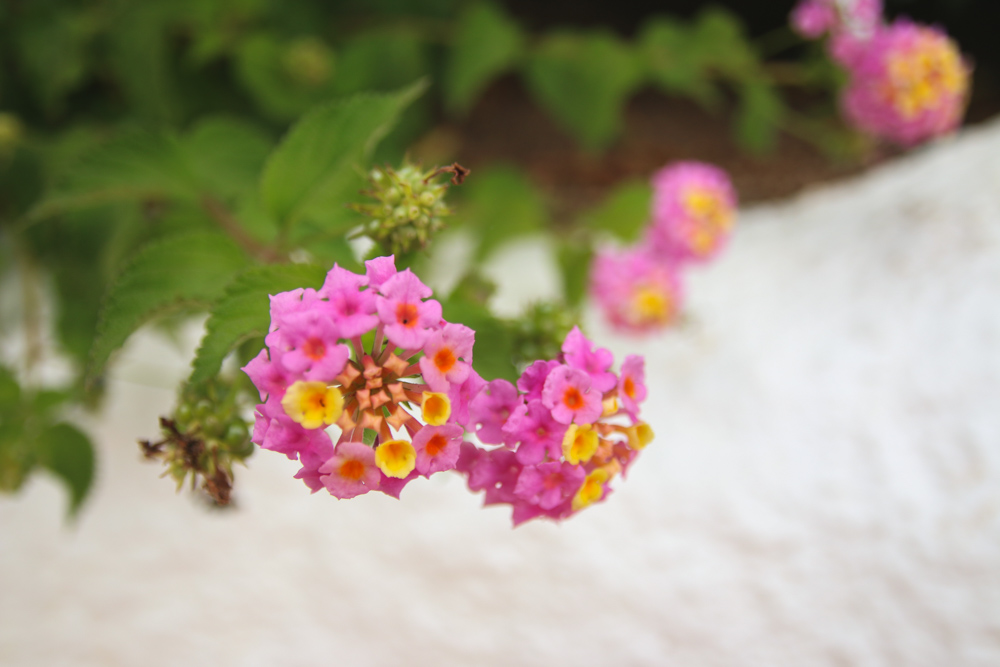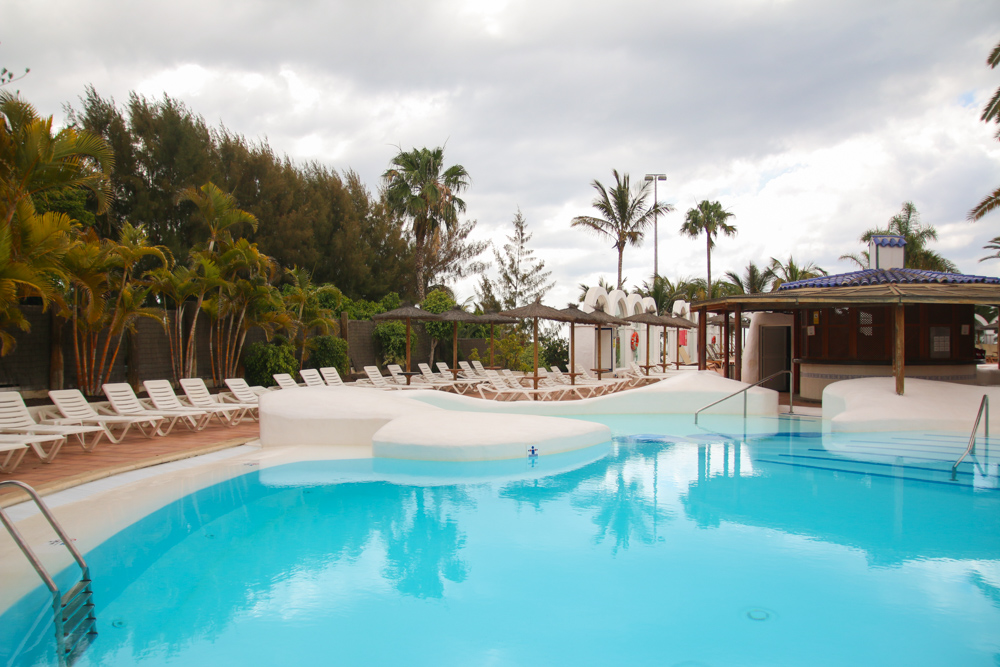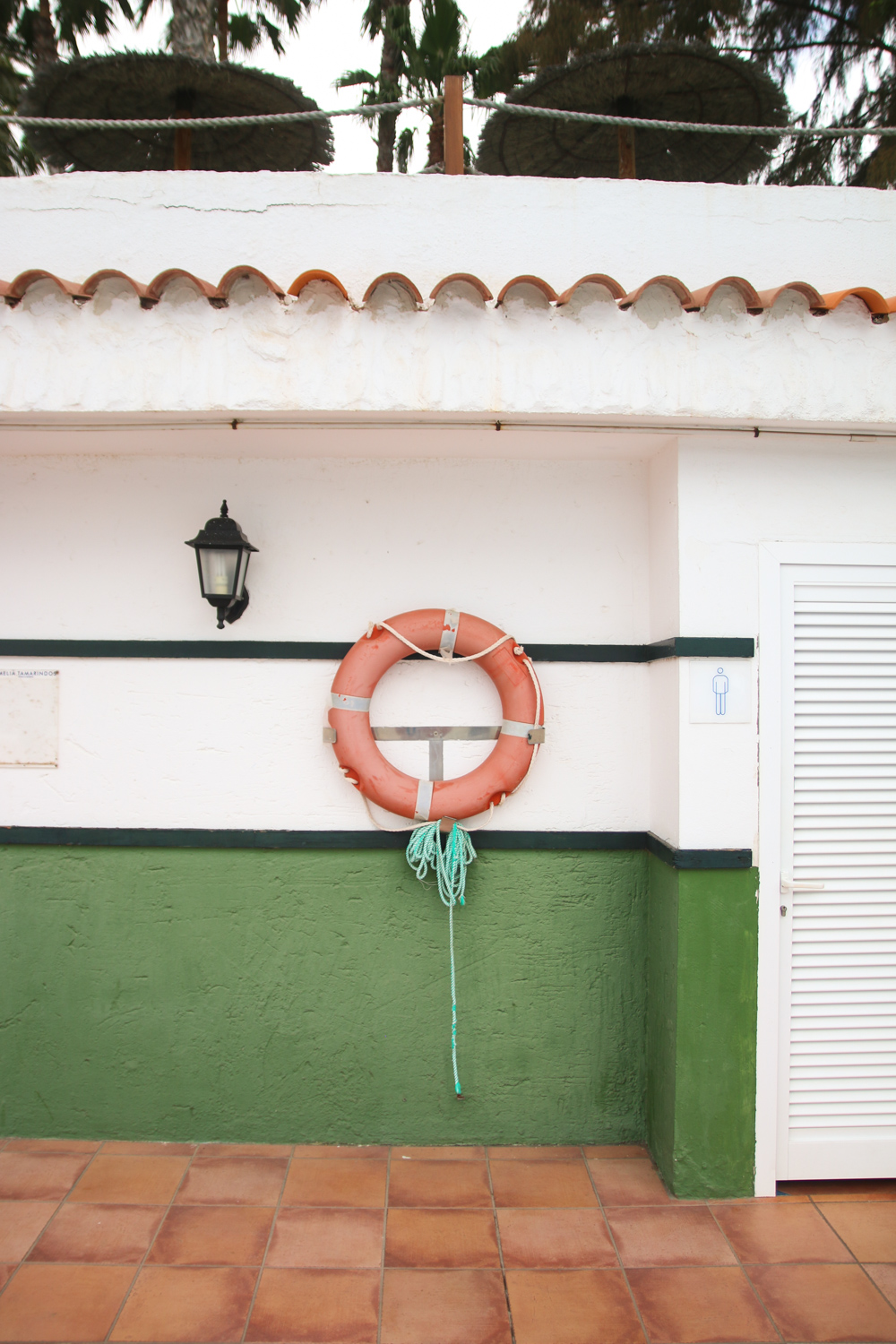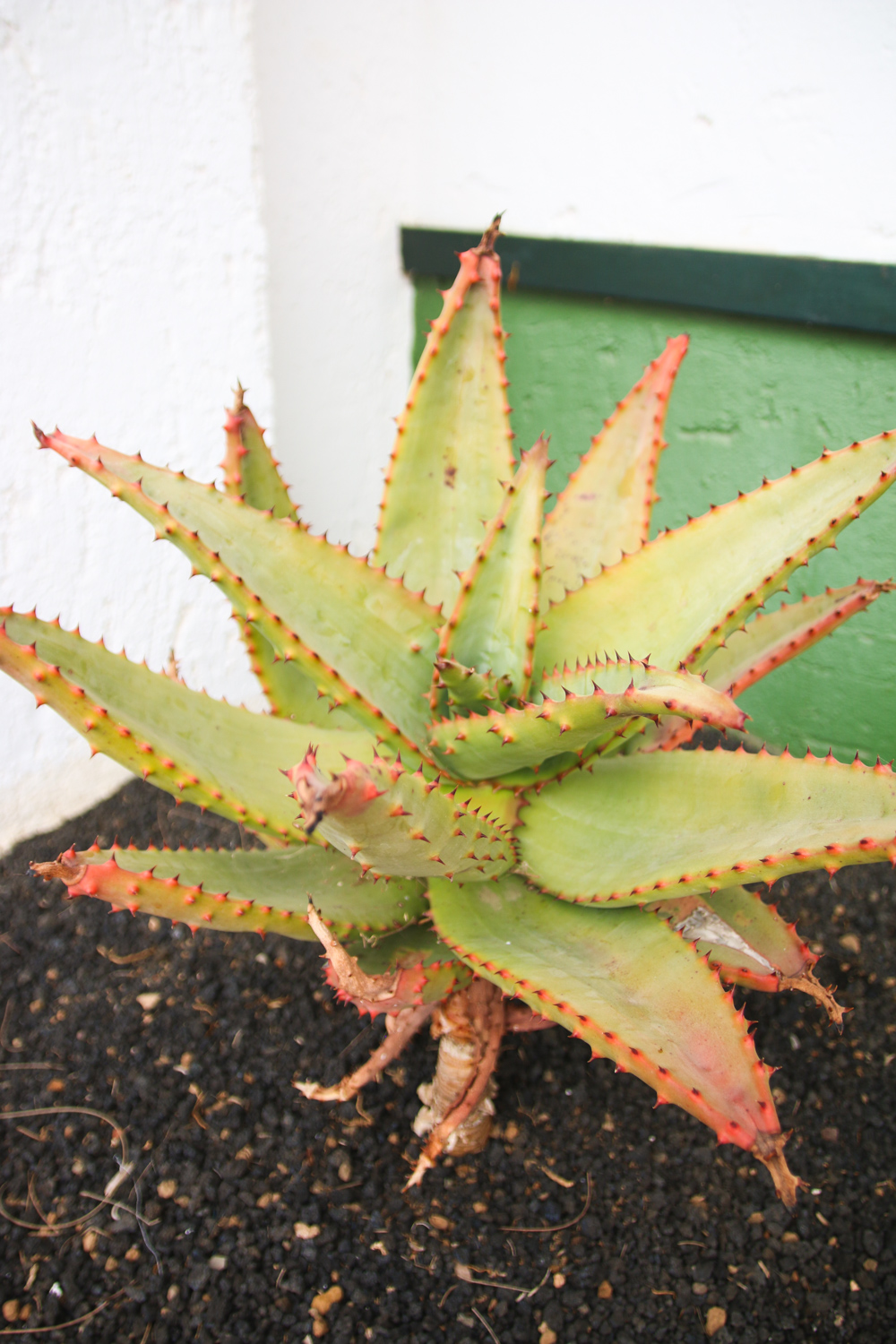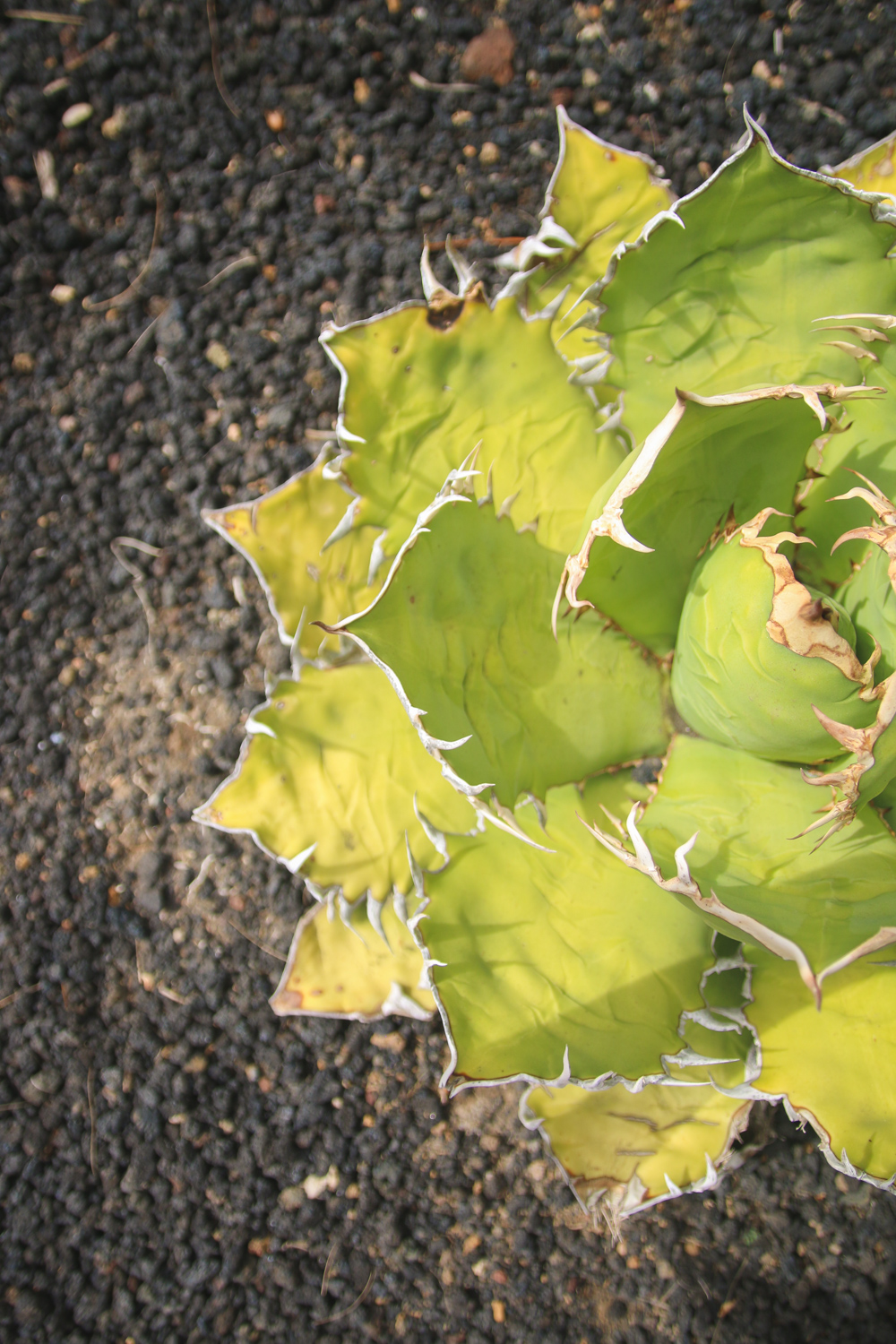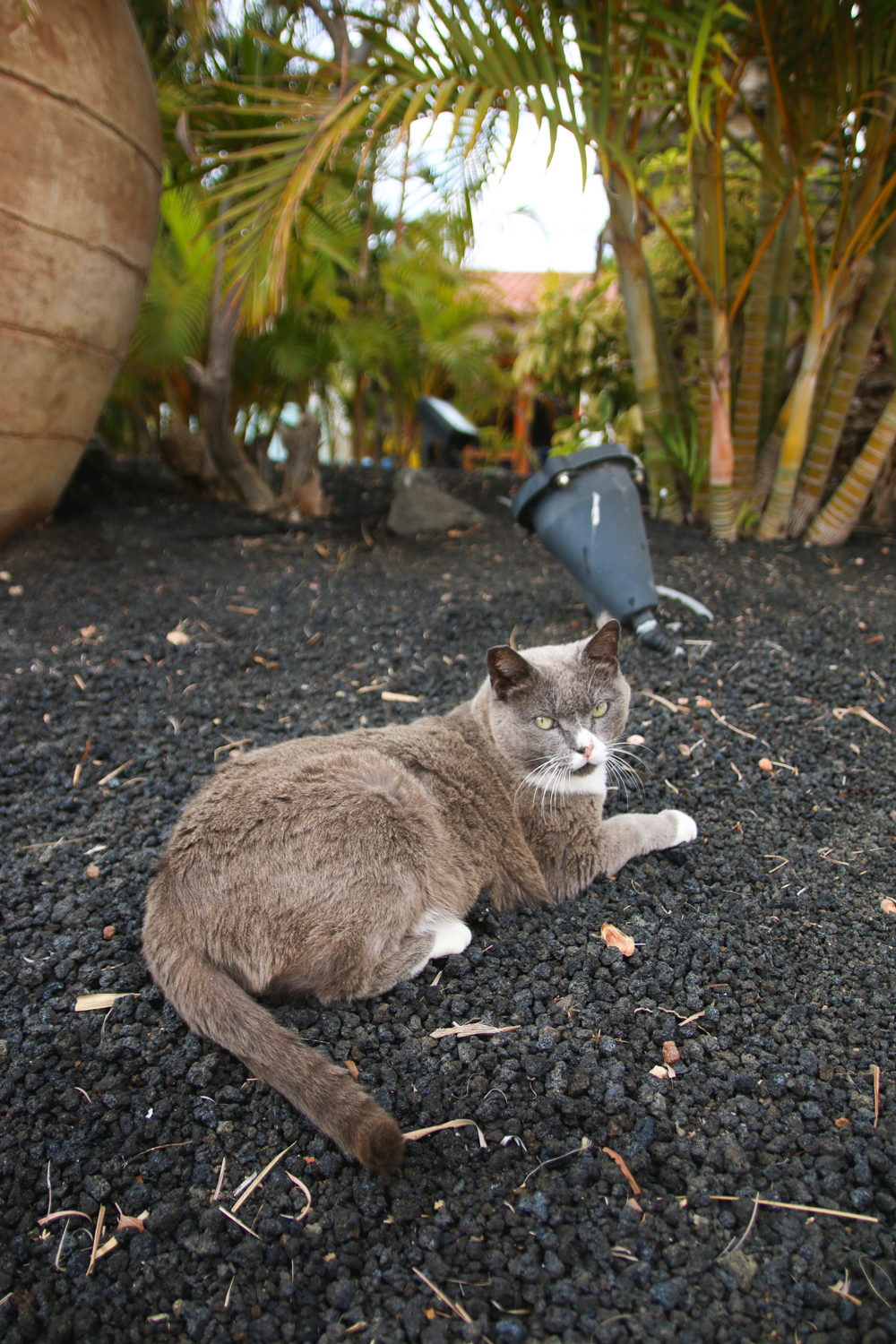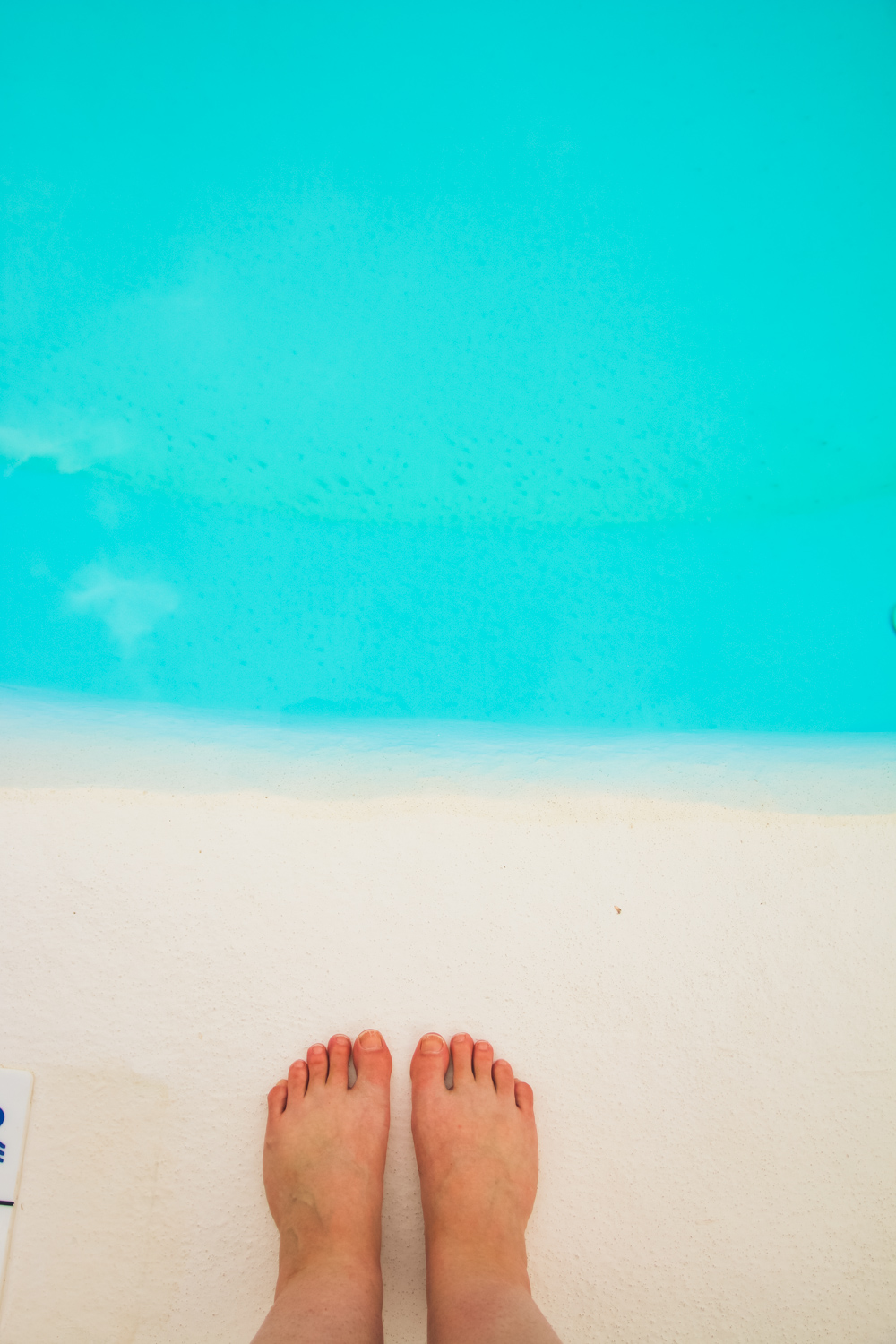 Everything was going so well, till we got closer to Madeira again. The Captain came over the speaker to say that we were again in a holding stack till the wind died down and that some flights were able to land, but some were being diverted again. We had hope though, and after another hour of circling the island, we finally made our approach to land! You could sense the excitement throughout the plane! We were finally getting to Madeira, only a day late, so we still had 2.5 days to see the island, as our flight on Friday was due to take off just after lunch, so Friday was a bit of a write off day.
I couldn't get over the views as we flew in to Madeira. The clifffs, the crashing waves, the mountains and the little villages dotted within them. We started our decent and approached the runway, but the wind was insane. We felt the entire plane swaying from side to side, up and down. We heard the right hand side and rear of the plane gasp in shock as we learned later that they all thought the wing and tail were going to clip the runway, and next thing we know we'd gone too far over the runway and the plane shot back up in the air. The Captain had aborted the landing and as he suddenly started increasing in altitude, we knew we were headed back to Gran Canaria. I burst out in tears and spent the rest of the hour long flight back crying into the window. That was another day gone from our holiday.
We landed again, and no-one knew what was going on, until after about 2hrs of sitting in the plane on the runway, I received a text from Jet2 to let us know that accomodation had been sourced and we'd try again tomorrow. It seemed like no-one else knew, and as word started spreading around the plane, the cabin crew finally came over the speaker to confirm it. By this point I was so over it all. I was getting so stressed about the situation and our 5 day holiday was ruined. We'd have 1.5 days to see Madeira.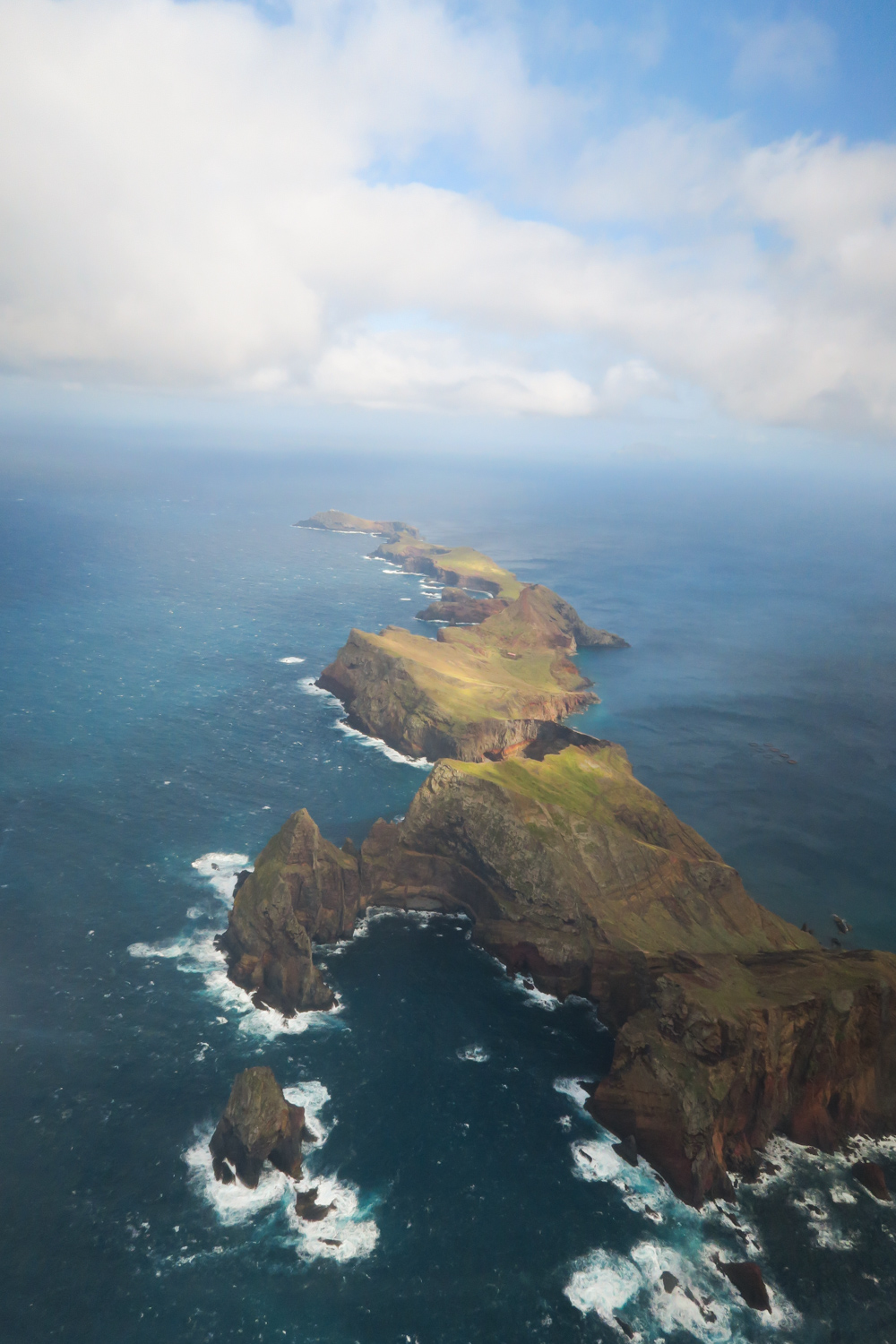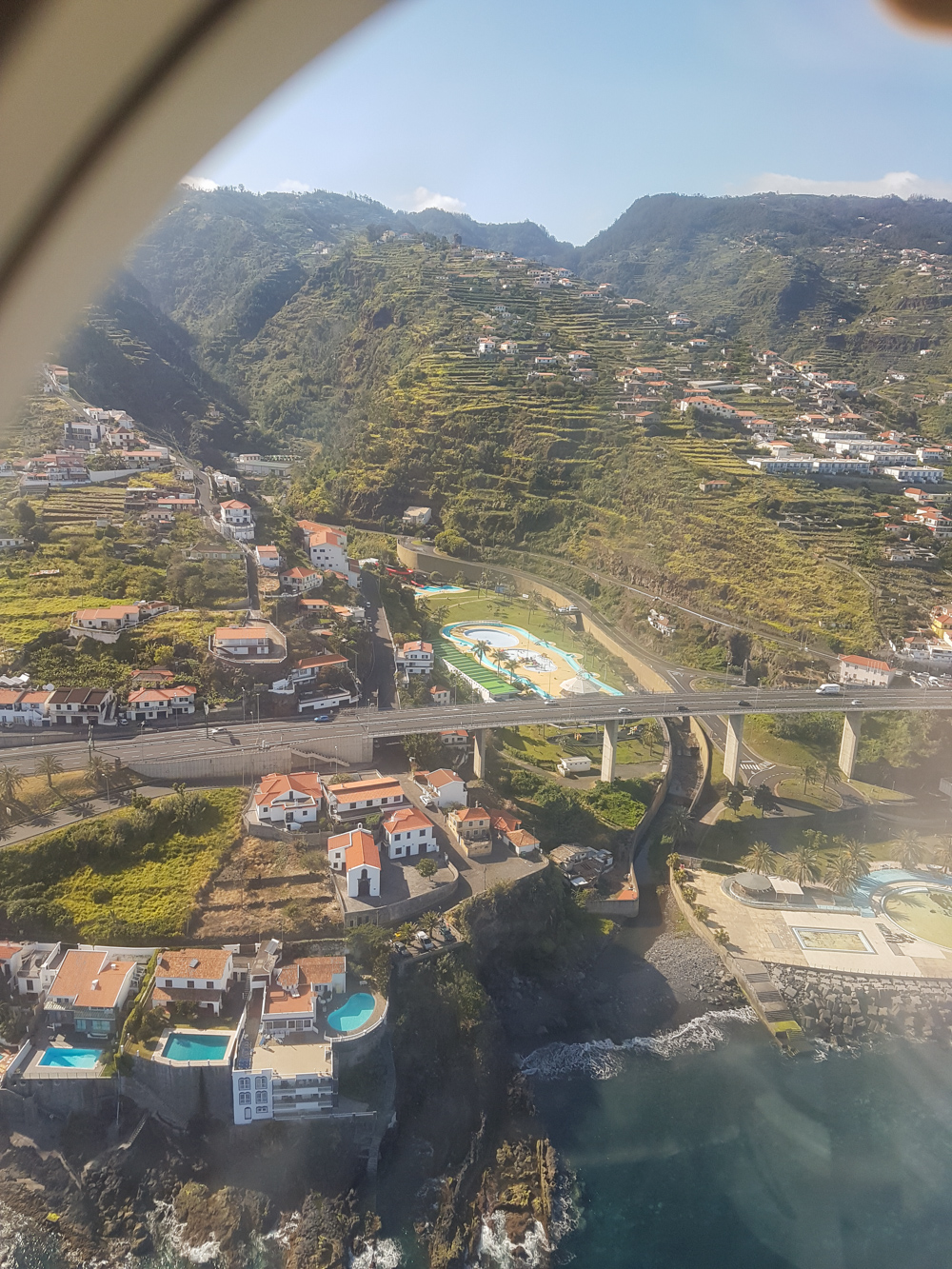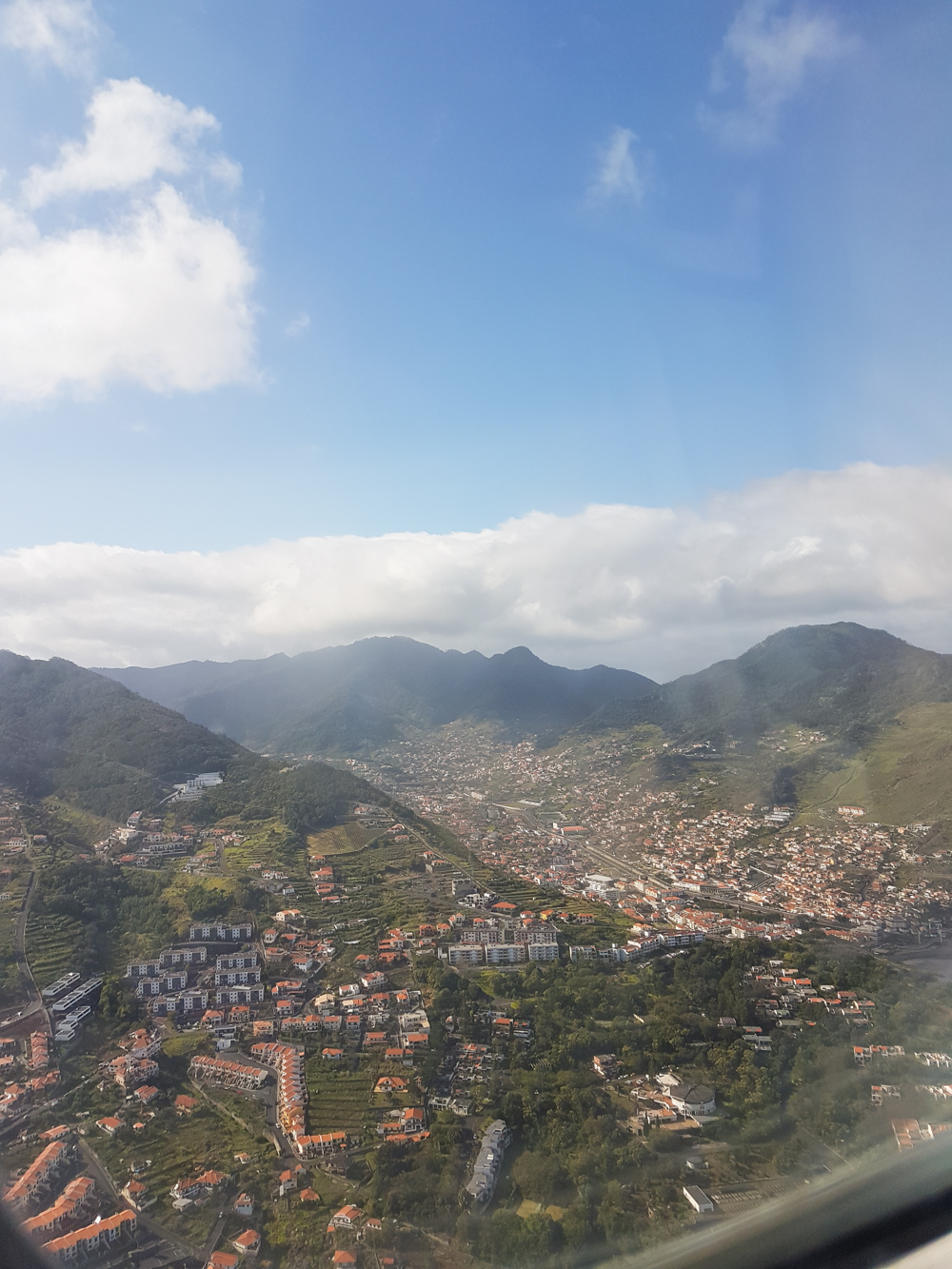 Attempt No 3
After breakfast the next morning, a Jet2 representitive finally appeared in the hotel lobby to inform us all that the plan was to fly to Porto Santo arriving at 12pm, where they'd provide us lunch and transport to the Ferry Port, then we'd get on the 6pm ferry over to Funchal, arriving just after 10pm. From there, anyone with a package deal would be taken to their hotels, but anyone without was left unsure of what would happen. All the rep could say was to find out on arrival in Madeira. I was literally shaking in the hotel lobby, as we'd asked to get off at Porto Santo and do exactly that on the first landing there on the Monday afternoon and was refused.
I was furious, burst out in tears and honestly, started yelling at the rep in frustration of the whole situation. Most of the other passengers there felt the same by this point. They'd handled it all SO bad. We totally understand that it was impossible and unsafe to land in Funchal due to the high winds, but it was the complete lack of communication the entire time from Jet2, with us sitting in planes for hours on end waiting to hear what was happening each time we landed and to not be let off the plane initially when we asked. We went back upstairs and called customer services, but they couldn't tell us anything about what would happen to us on arrival in Madeira other than to talk to the rep. Our car hire was booked for Funchal Airport, but we had no idea how we were supposed to get to Funchal Airport to collect the car, and by then, the car hire place would have been closed. We'd be left stranded at the port.
Heading Home
By the time we got taken to the airport ready for our flight to Porto Santo, I was at the point of having a breakdown. We saw on the board a Ryanair flight back home to Stansted leaving in 2hrs, so we ran to the Jet2 desk, got a full flight refund and bought two tickets home with Ryanair. Two other couples followed us and did the same, with one saying that he refused to fly with that pilot again as his judgement was off with that attempted landing.
Other than the flight refund, Jet2 refused to give us any compensation for it. They gave us no comment about the fact that we were refused exit at the diversion airport of Porto Santo originally, other than the fact that two other passengers were let off so they don't see why we didn't get off at the same time – the Captain literally refused to let us off. I spoke to other airlines who fly to Funchal, and they all stated that if a passenger wishes to be let off at a diversion airport, then it is entirely down to them and all charges incurred by them are their responsibility. Someone who flew in the same day as us with EasyJet from Manchester and landed at Porto Santo, said their plane was given the option to either return back to Manchester or to be let off at Porto Santo. They opted to get off at Porto Santo and made the most of the day before hopping on a ferry to Madeira.
I'm honestly put off flying with Jet2 ever again, as their customer services were horrendous the entire time, and since the event. Our holiday was ruined by their poor judgement. I'd honestly rather have headed home than be flown here there and everywhere, since we were refused exit by them at Porto Santo. We ended up taking 5 flights over 3 days, and I'm honestly scared to attempt to head to Madeira again after that experience.
Have you had any bad travel stories? How did they end?
Follow
Save