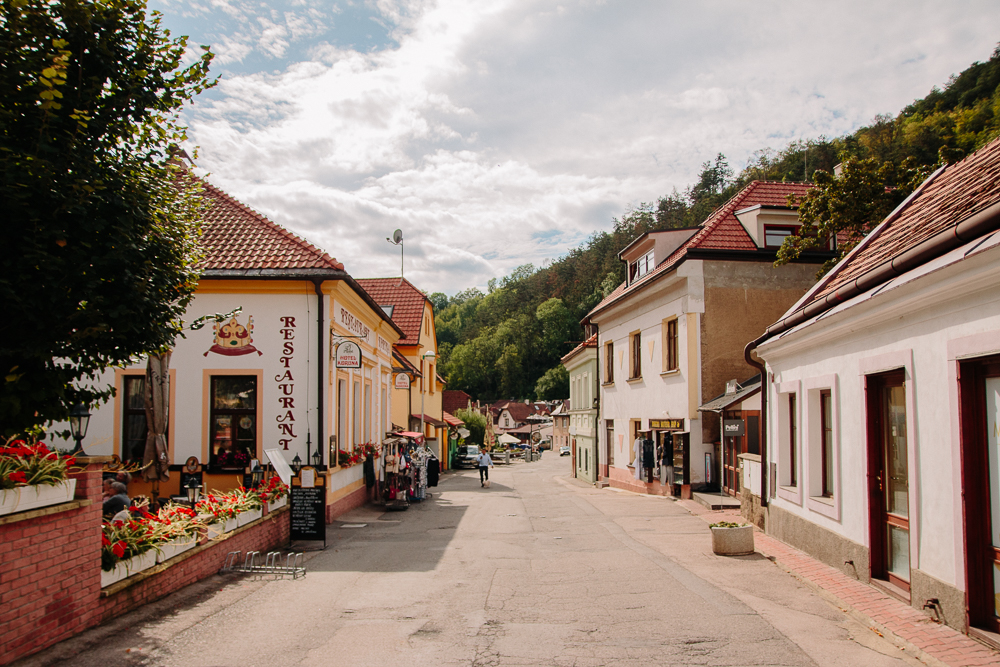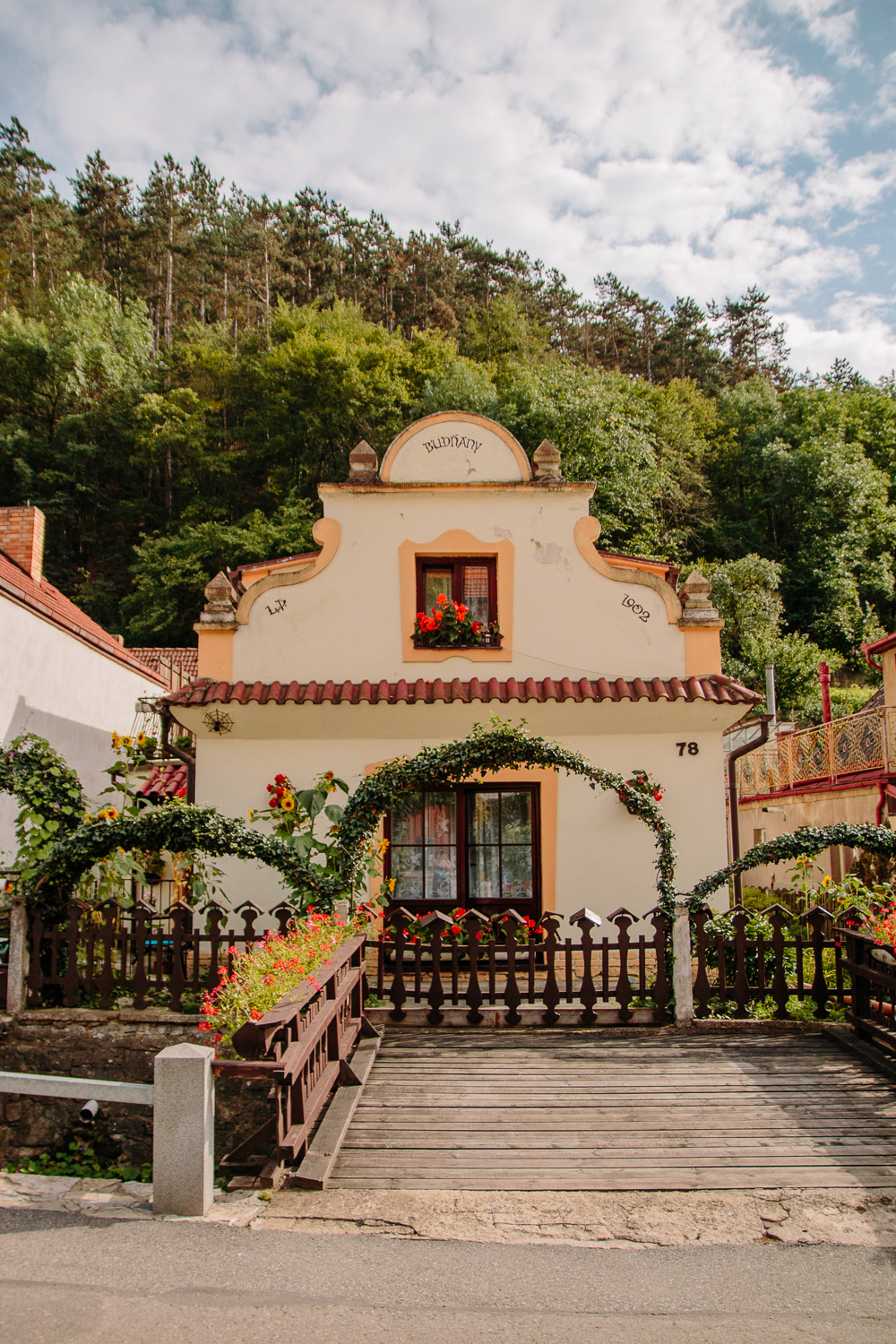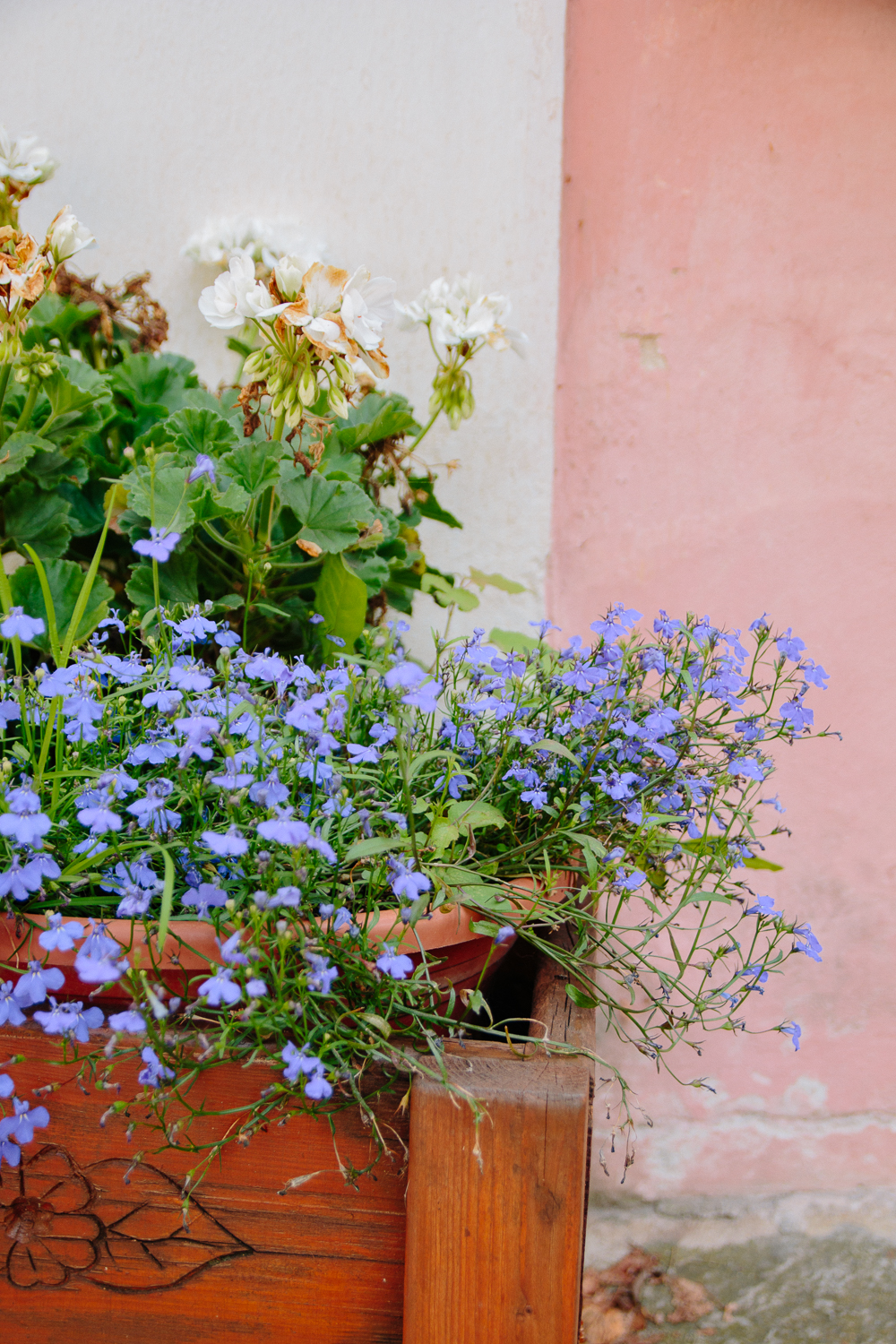 Karlstejn Castle
Karlstejn Castle is a gothic castle built in the early 14th Century, which is located in the village of Karlstejn, 30km (19 miles) south-west of Czechia's captial Prague, so makes for an easy day trip if you're visiting the city. It was built by the King of Bohemia and Holy Roman Emperor as his private residence and a place to store the royal treasures.
There's a huge car park by the river, which is about a 15 minute uphill walk through the town to the castle. Honestly, there isn't much to see in the town itself – it's very touristy! The main street that takes you up to the castle is lined with souvenir shops, ice-cream parlours and restaurants, along with a few 'zoos' which made me so sad. I can only imagine the conditions the animals live in as they're basically in cages in peoples back gardens!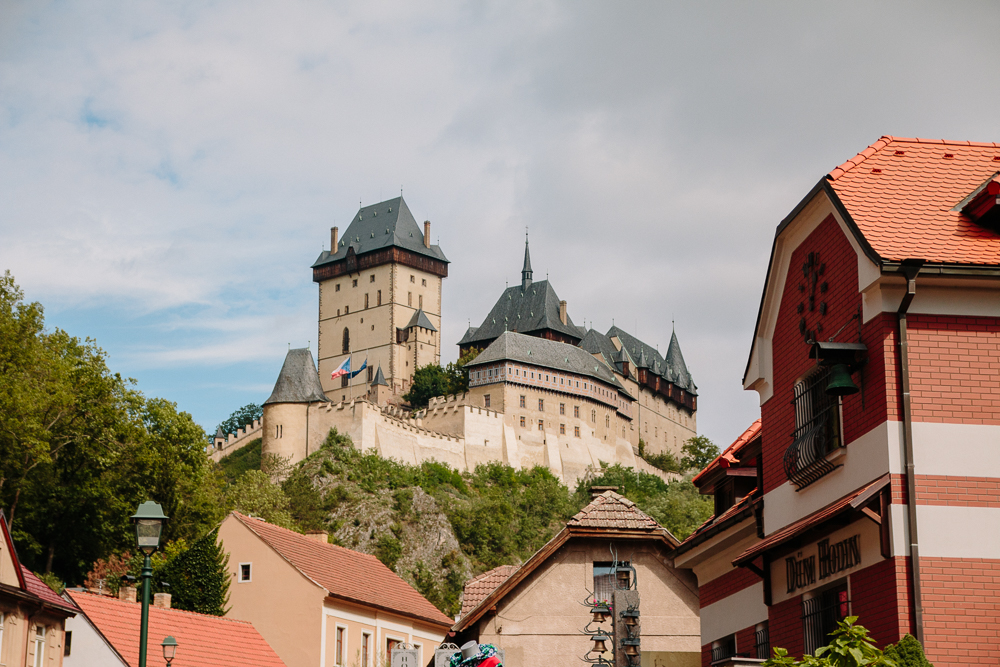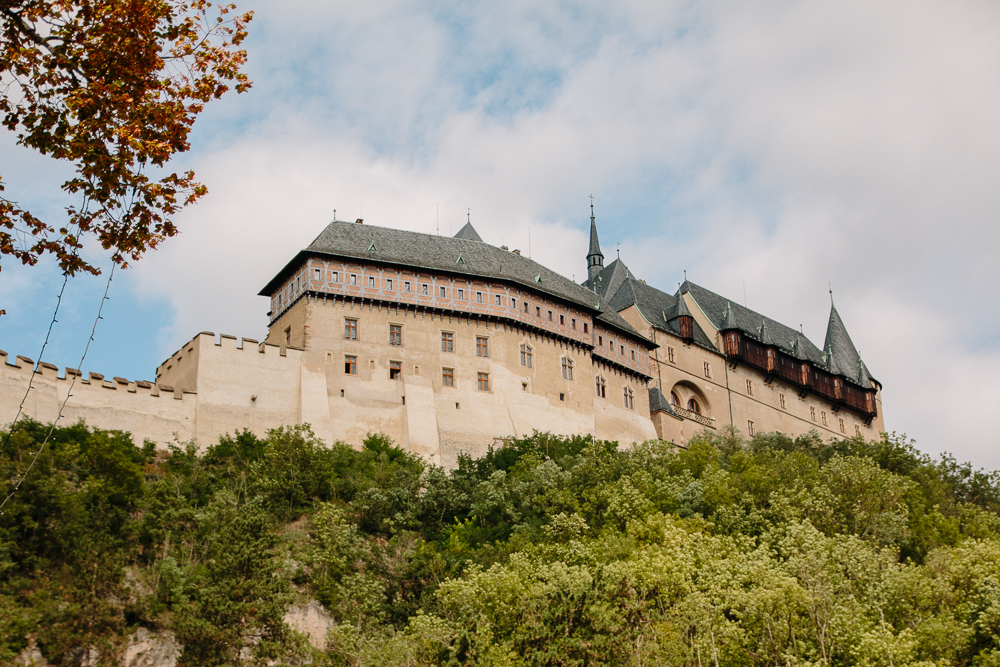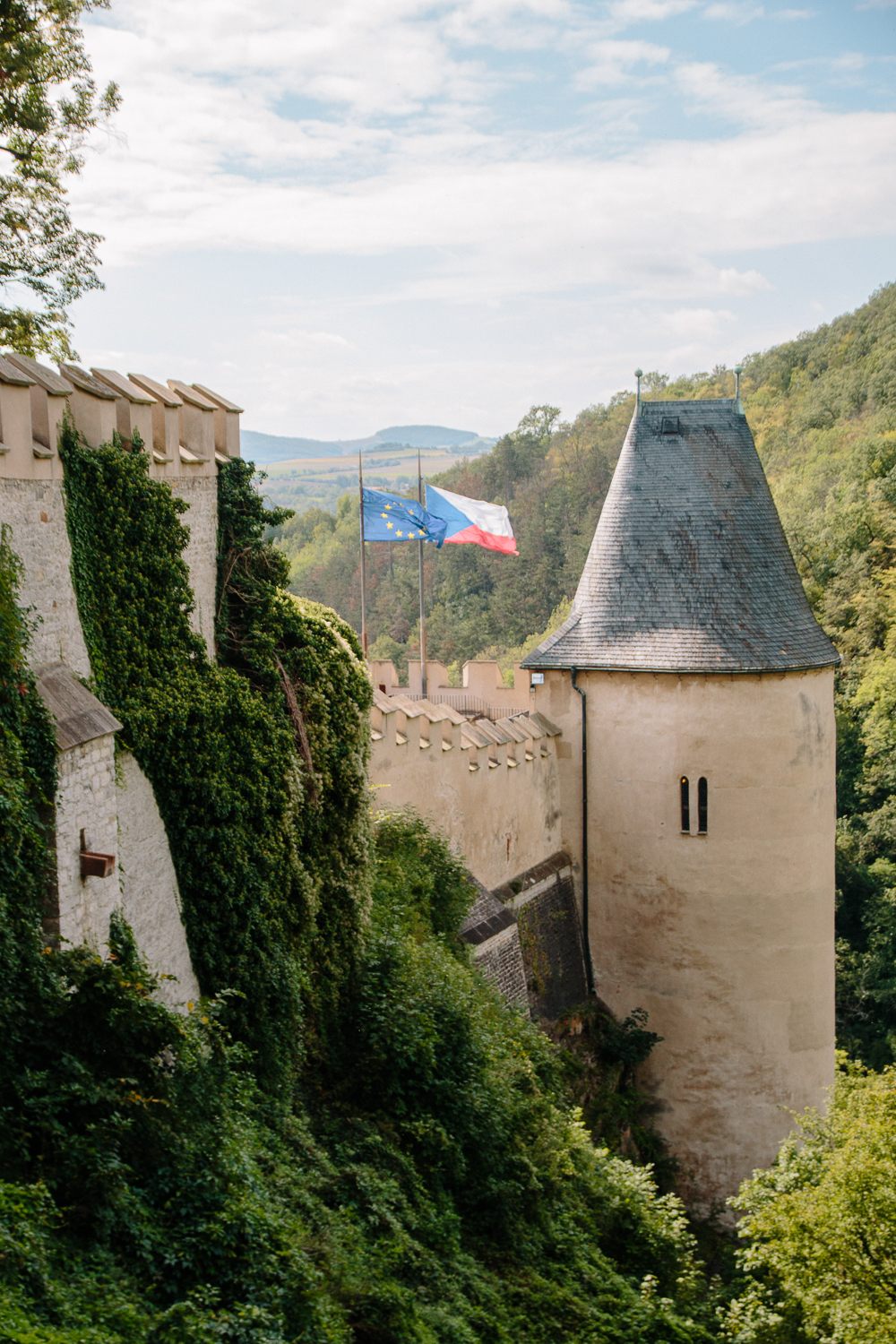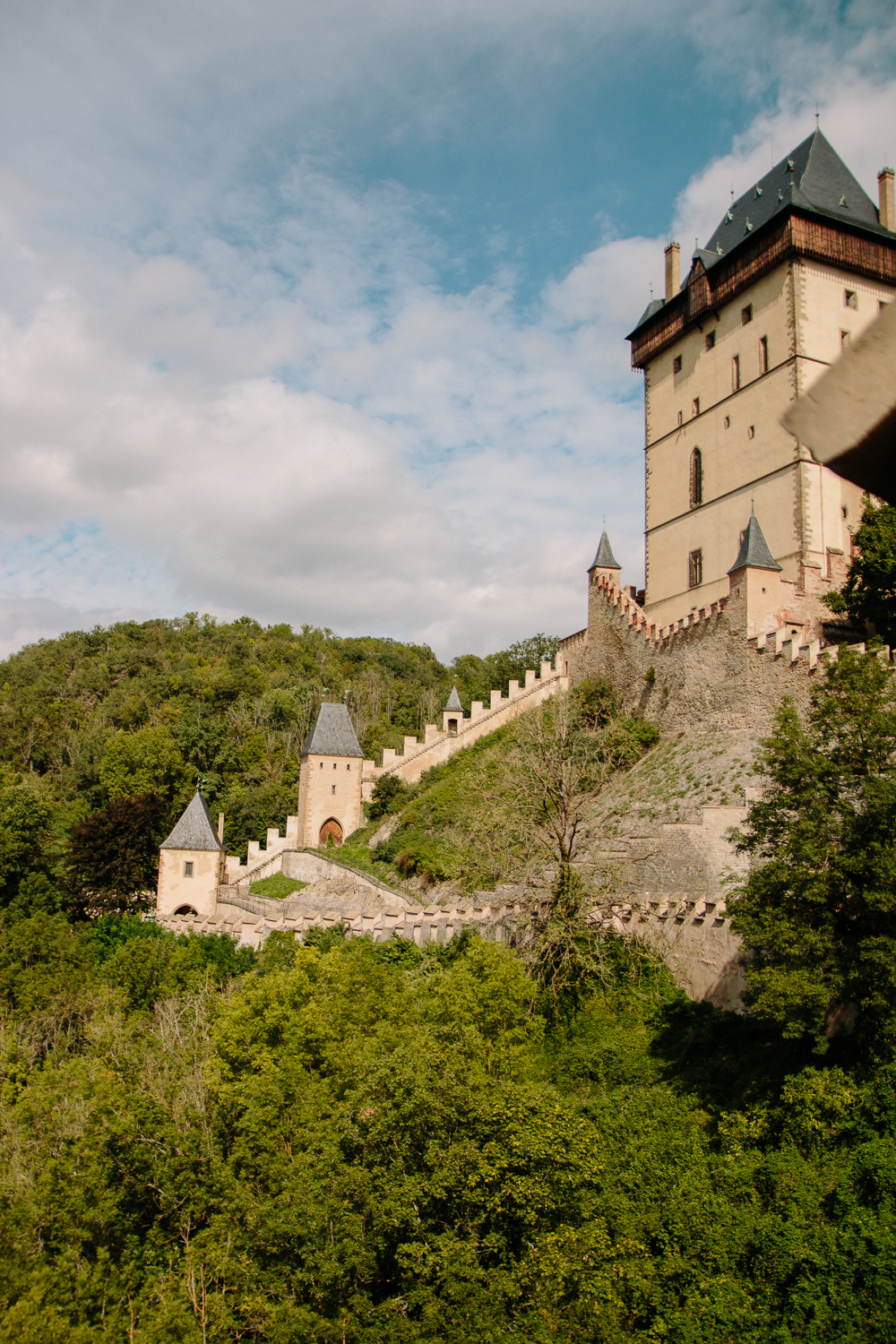 Although Karlstejn Castle was originally built in the 14th Century, in 1480 it was rebuilt into a gothic style, and then again in the late 16th Century into a renaissance style, so there's quite a few different styles going on together. With the location being so close to Prague, it's Czechia's most famous and most visited castle.
There's three options for tickets to the castle. We actually didn't go in, as we'd already seen a castle (Burg Eltz in Germany) a couple days before and had plans to see a few in Slovakia, and as it's guided tour only lasting between an hour to an hour and a half depending on the tour, we decided to skip this one and just enjoy it from the grounds (which you can still enter the courtyard area for free) and the town below which we still enjoyed!
You can visit the Private and Residential Rooms of the Emperor (basic tour) which lasts 55 minutes and costs 320czk (€12.50/£10.80). There's also the Sacred Rooms of the Castle with the Chapel of The Holy Cross (exclusive tour) which lasts 100 minutes and costs 750czk (€29.30/£25.30) or you can do a tour of the Great Tower for 260czk (€10.20/£8.80) which lasts 40 minutes. You can find more info here.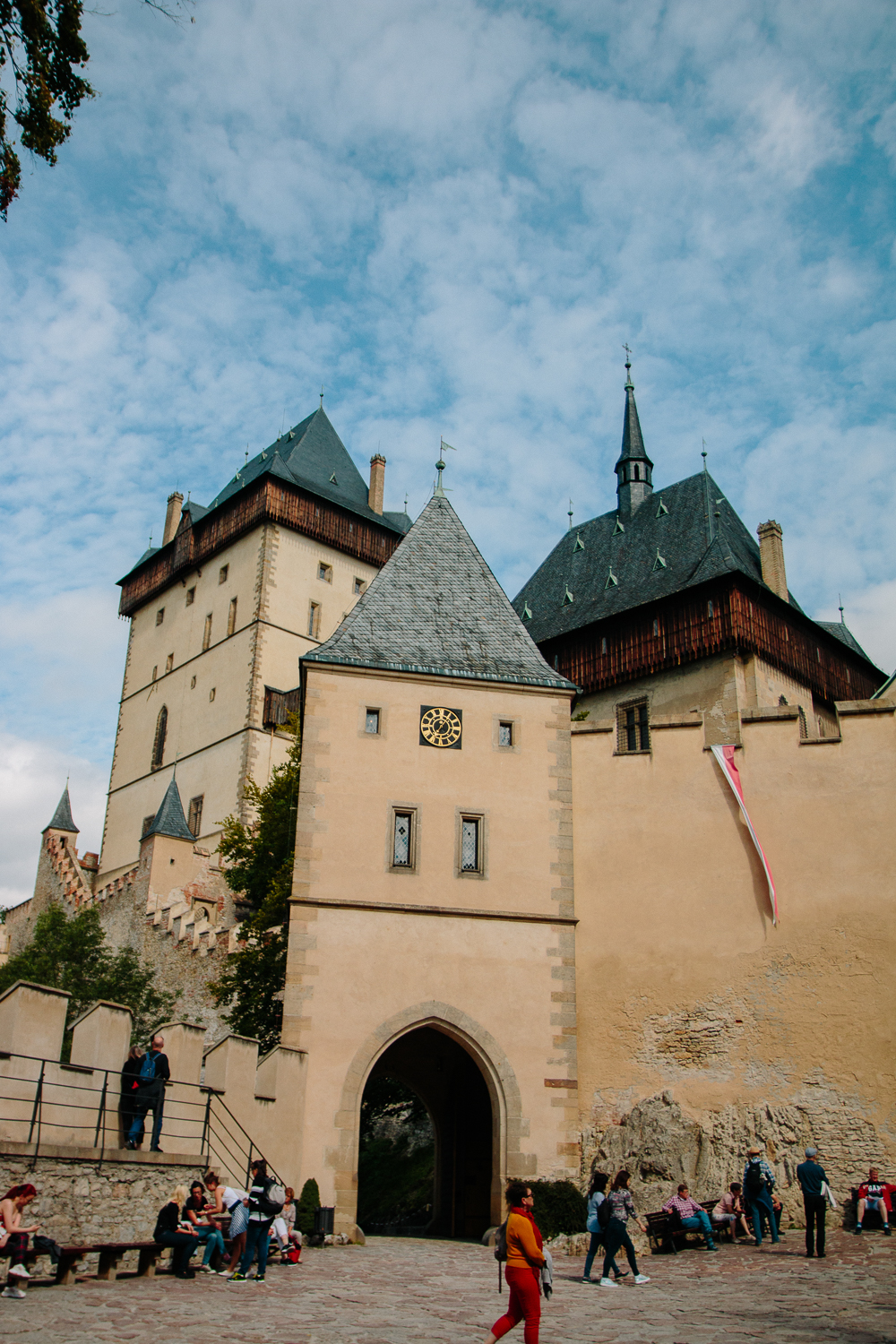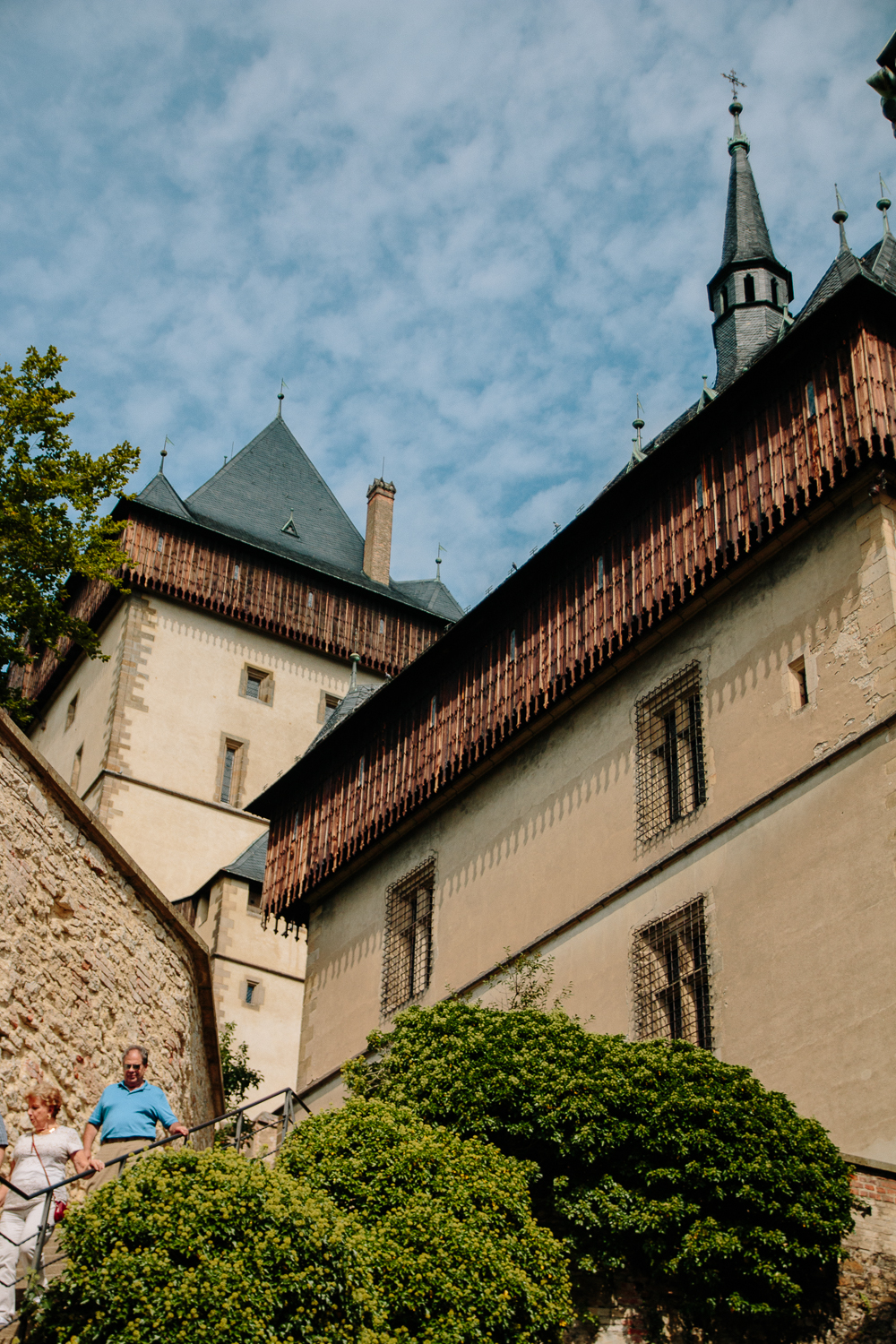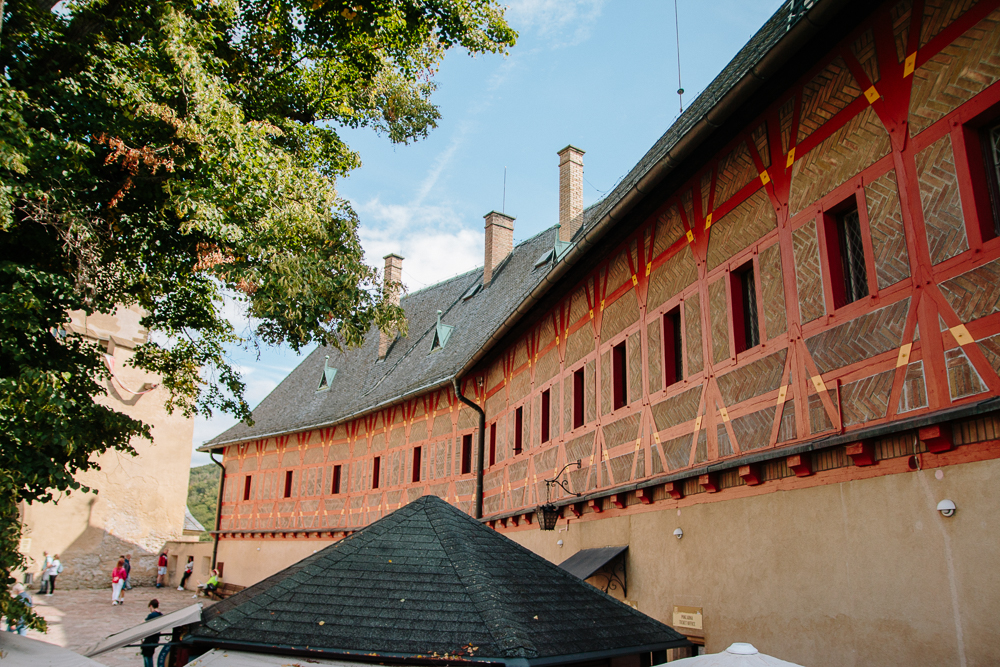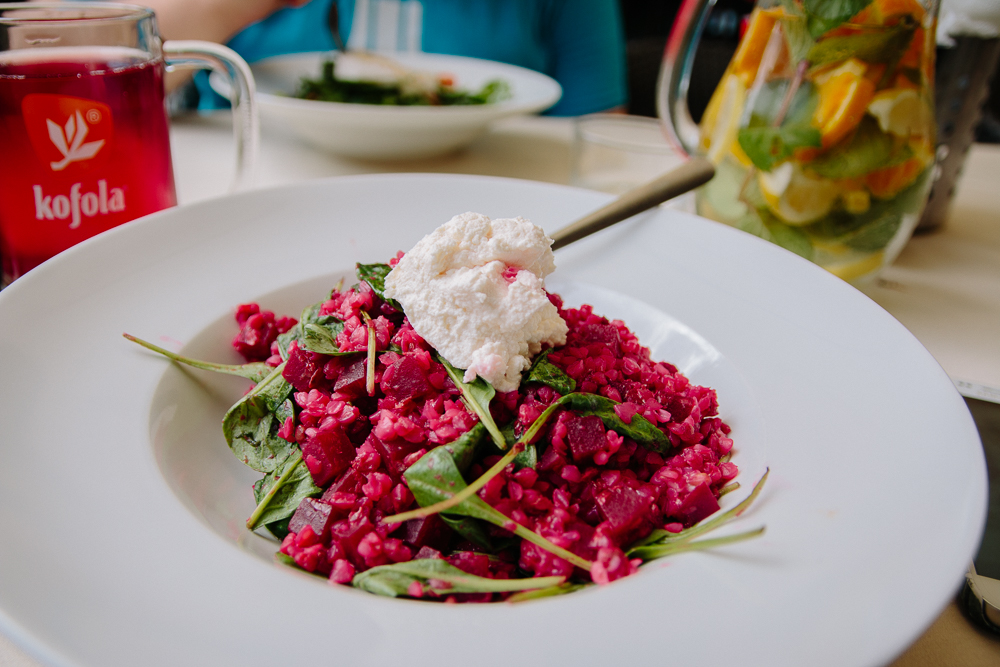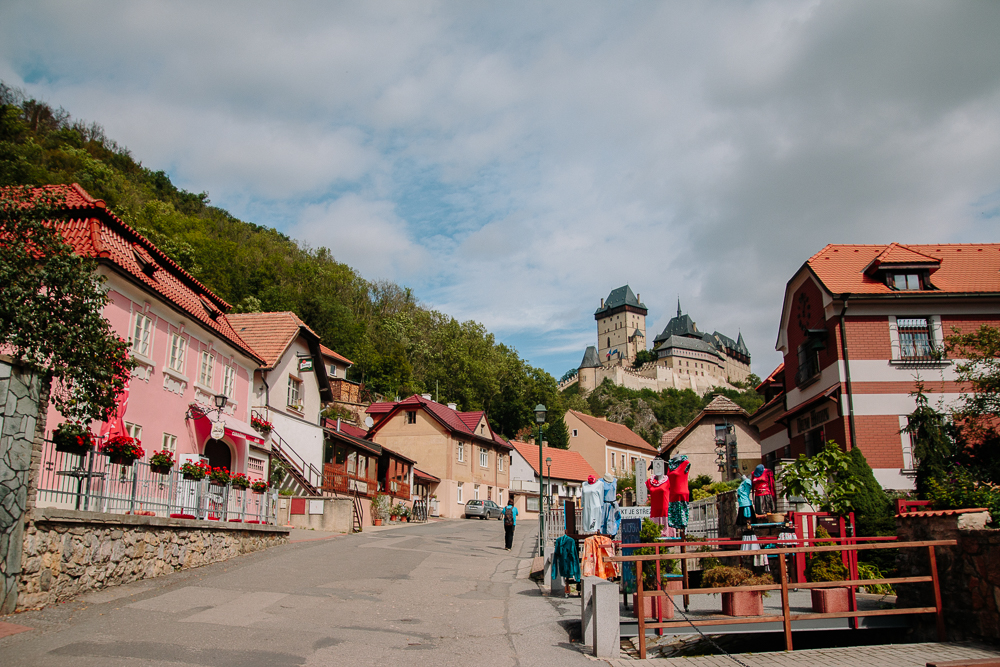 After we walked up to the castle, we headed to a nearby restaurant for some lunch. I wanted to try some local cuisine, so opted for the beetroot risotto made from buckwheat. I can't say I enjoyed it to be honest haha! It was just ok, but got very samey after a while, and I much preferred Shane's goats cheese salad instead!
I'd definitely recommend a stop here if you're visiting Prague – although the area is super touristy, once you get past all of that it's actually really cute! And it's easy to access via public transport too – there's a train station with a direct line from Prague with departures every 30 minutes or so. The train station is just down the road from the carpark, so it's not a very long walk to get to the castle either. Or if you want something super easy, you can book some tours which I've linked below!
Follow
Save