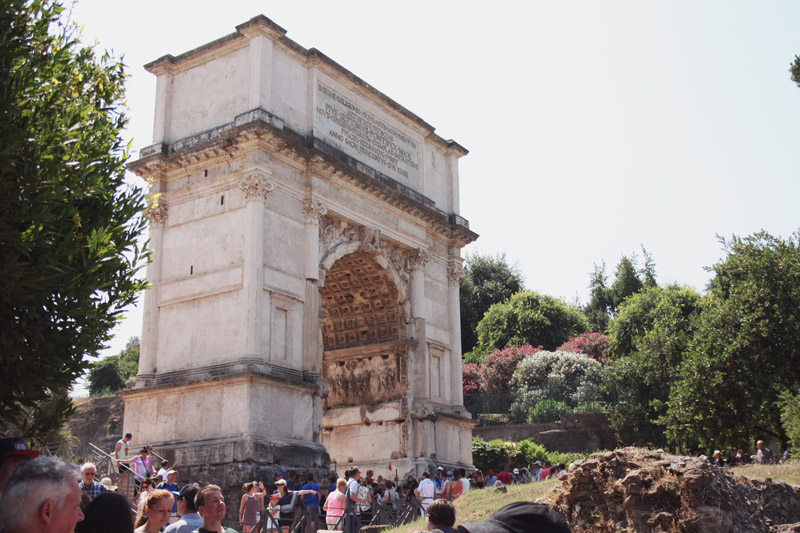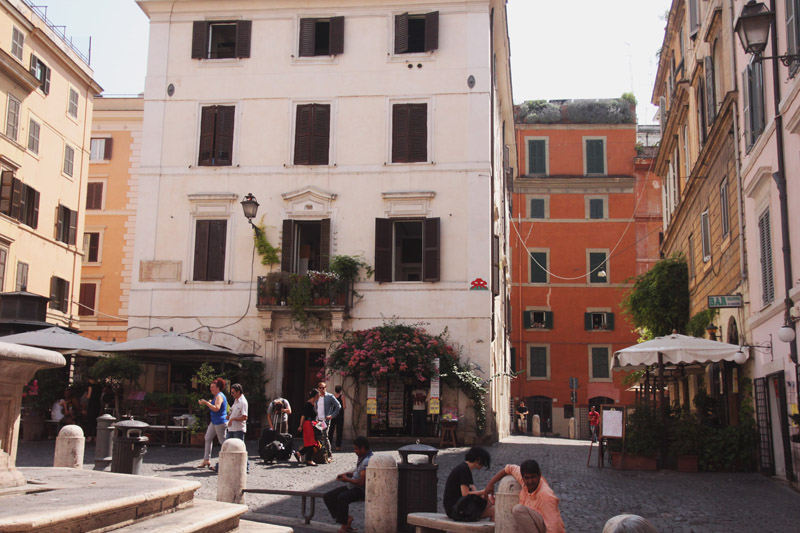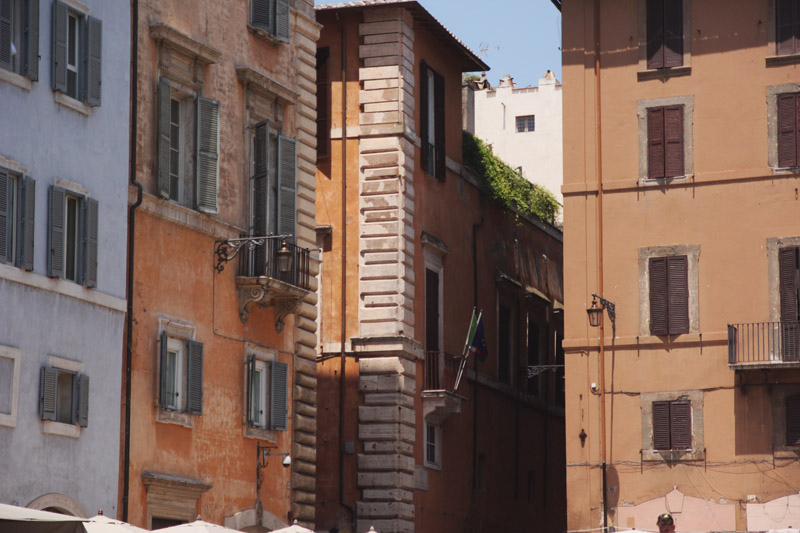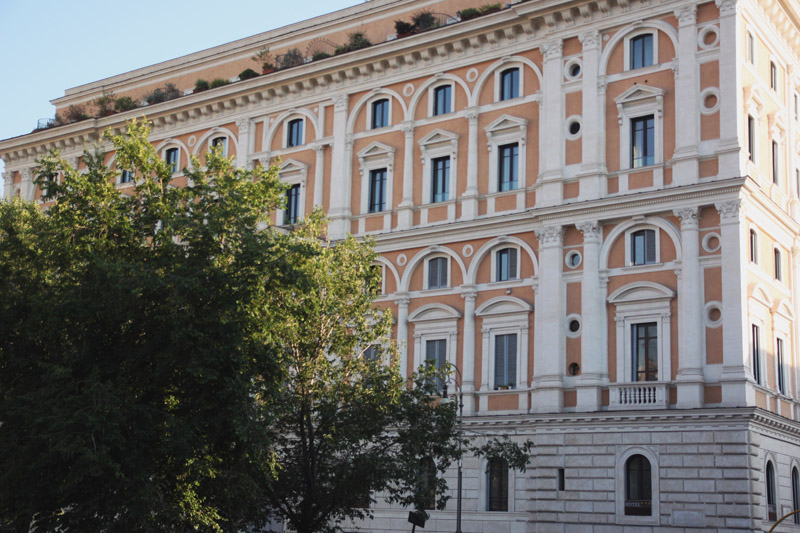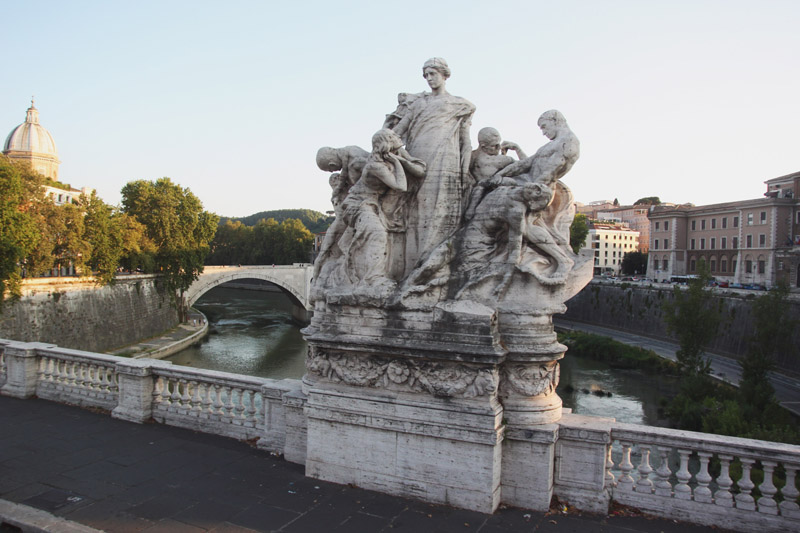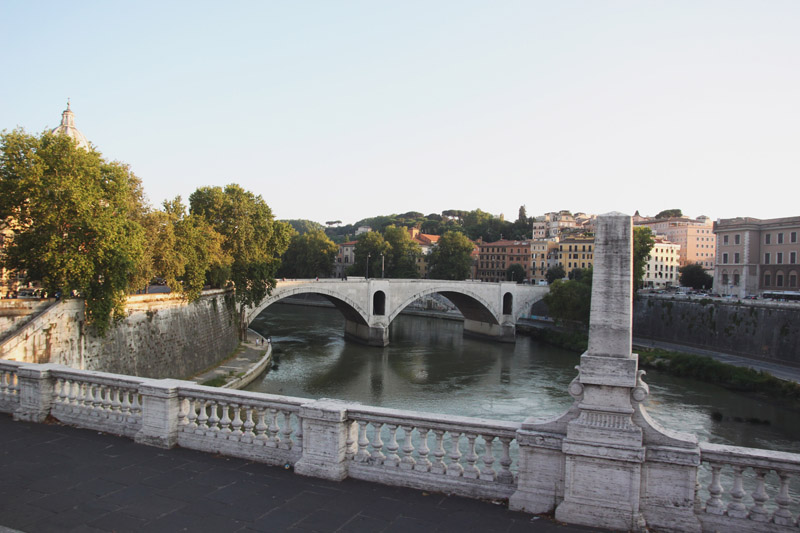 Our cruise ended in Cittavecchia, which is roughly an hour train ride from Rome. We departed the ship at 7am and headed straight to our hotel, right in the centre of Rome. I was a little worried about using the train rather than getting a transfer, but it was actually pretty simple – just make sure if you use any of the trains to stamp your ticket at one of the little machines in the station before getting on, otherwise it isn't valid. We were all so amazed at how cheap the trains were over there at only €5 each and they were pretty comfy too!
We stayed at the I Giardini del Quirinale hotel, which was in the perfect location for exploring. It was just out of the main city centre to be nice and cheap but away from all of the hustle and bustle, but within easy walking distance to the trevi fountain, termini and a metro station just down the road, but we ended up just walking everywhere and using the hop-on-hop-off busses again like in Istanbul, though I wouldn't reccommend them in the summer months as they get super busy and the queues are rediculous, so we mainly used them in the evening to get us back to the hotel.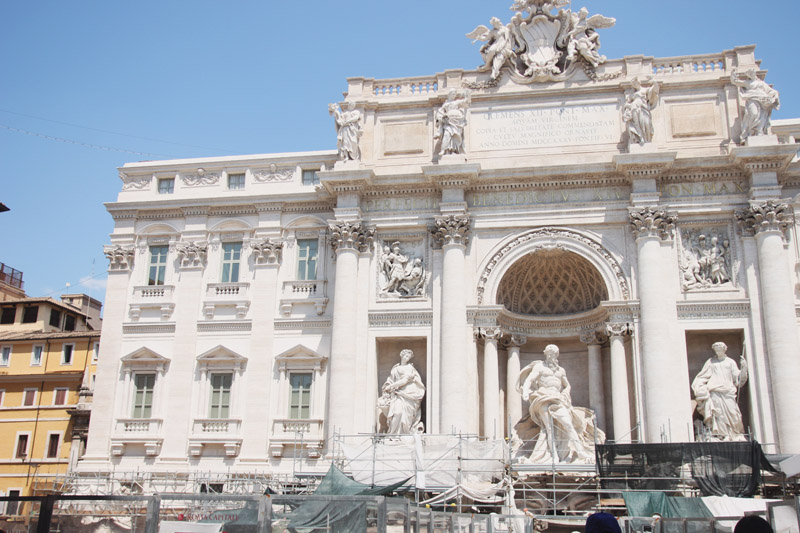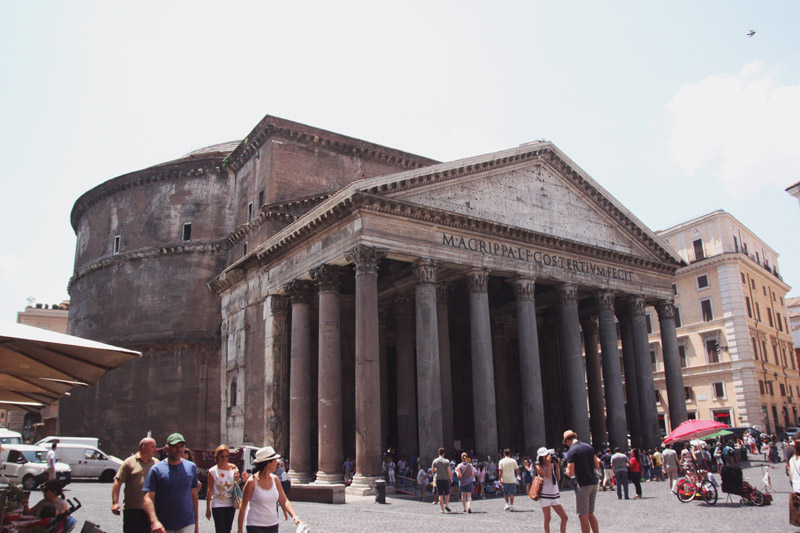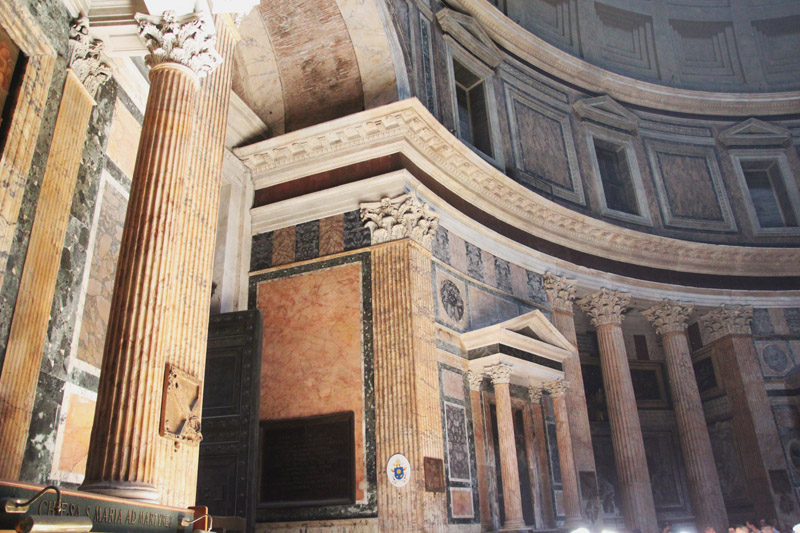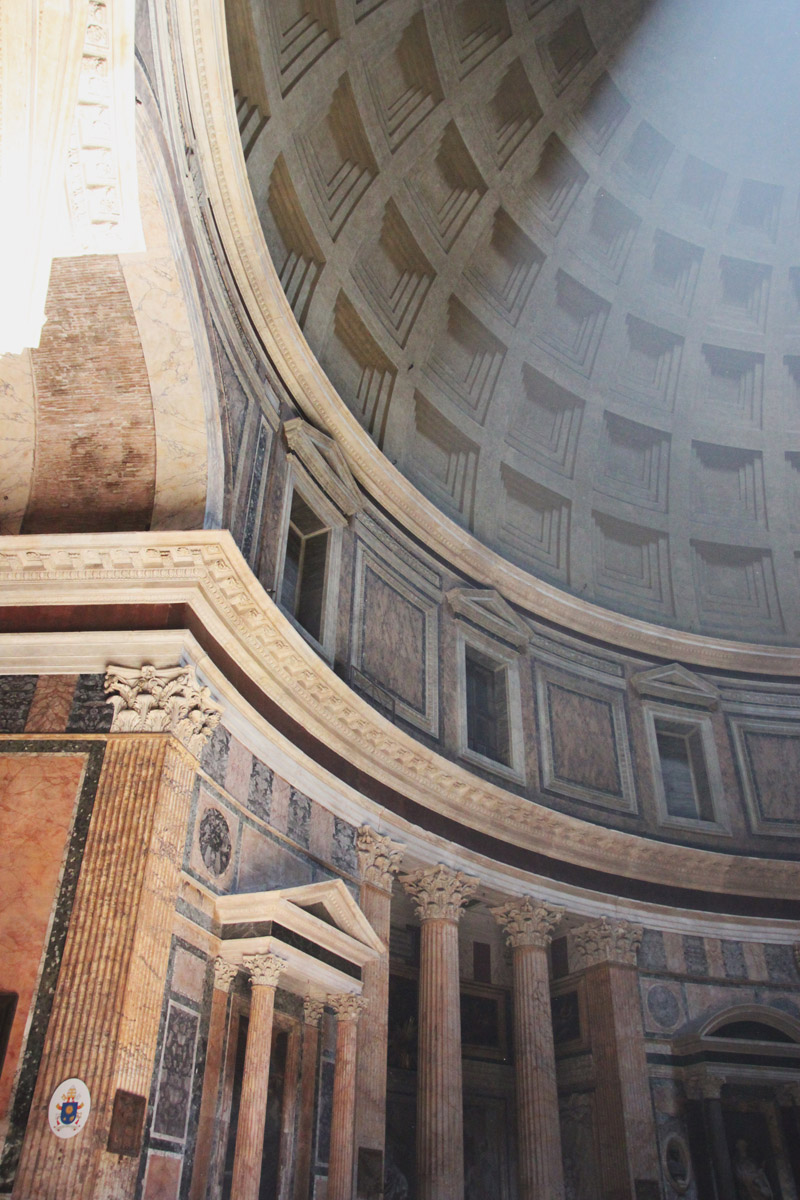 The first thing we did was head to the trevi fountain – to find it was under restoration. Ugh! So we headed over to the Pantheon just round the corner. It was a lot bigger than I thought it would be. I'm not usually one for churches, but my parents insisted that I go inside to see the decor as it was supposedly amazing (they've been before). It was stunning! I'm so glad I went in! The light in there too just shining down like a spotlight from the ceiling was just beautiful.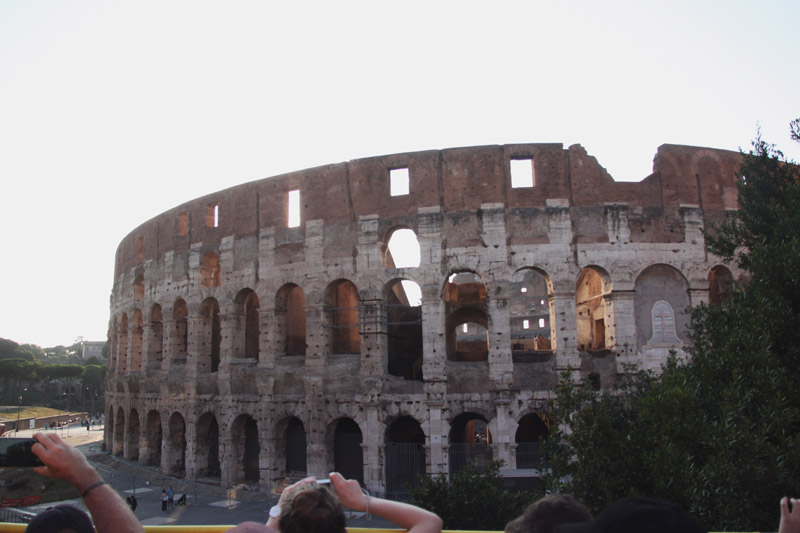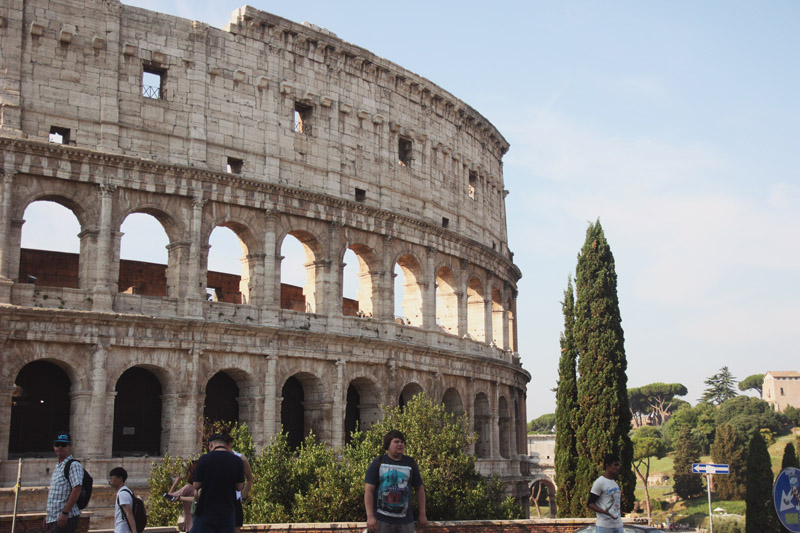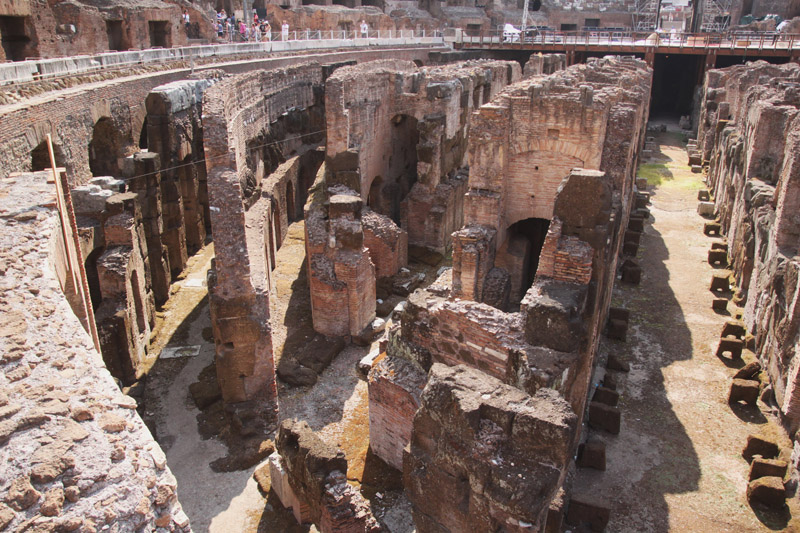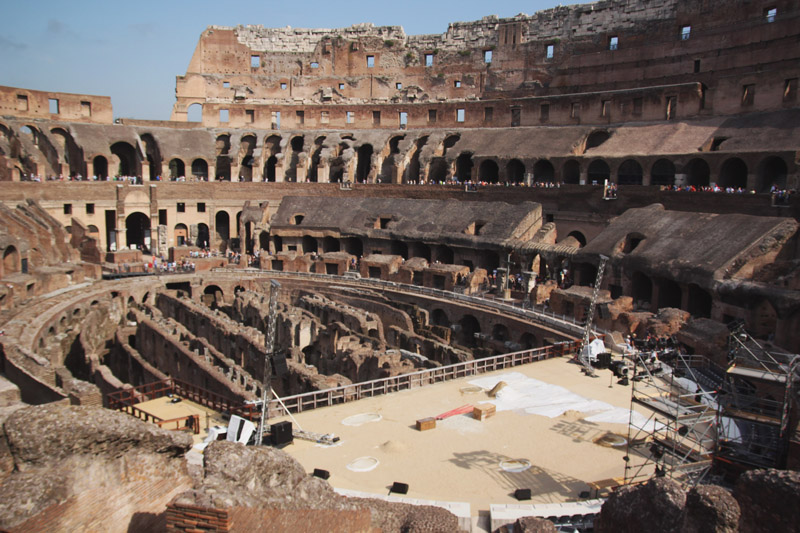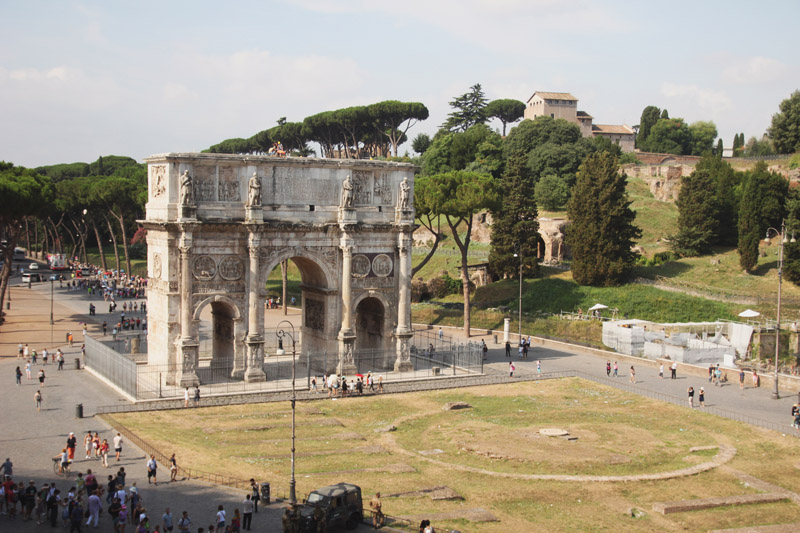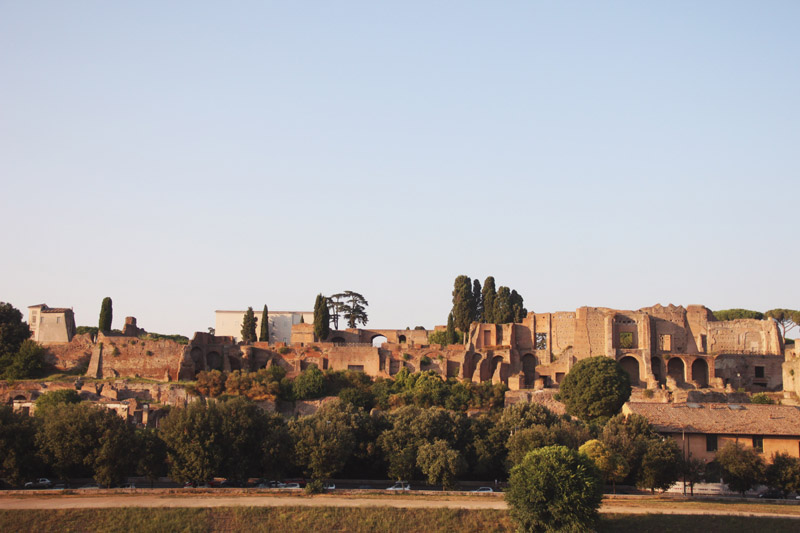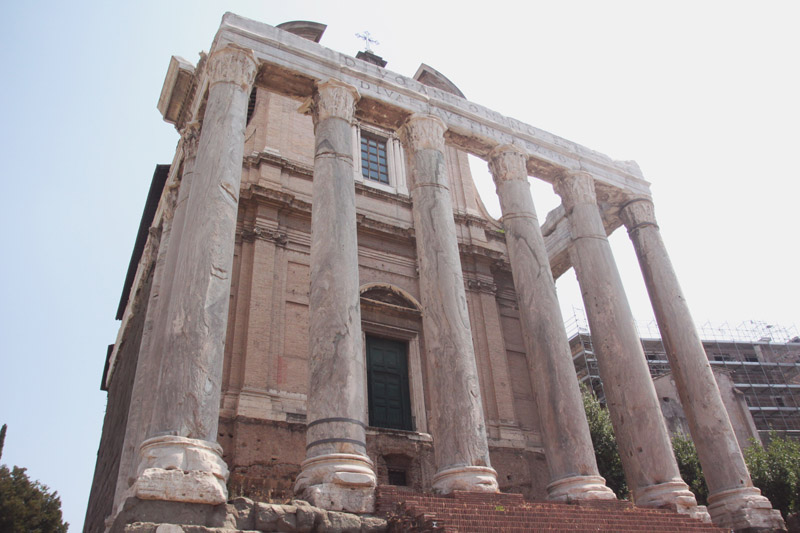 The next morning we got up super early to head over to the Colosseum before the queues started. It opened at half 8 and at 8 there were already queues forming, but they went down pretty quick. What we didn't know was that the ticket was valid for one entry to the colosseum, roman forum and palatine hill and found a website after that suggested buying the tickets at one of the other entrances as they are emptier and then once you've got your ticket to head to the pre-booked queue of the colosseum, though if you're going first thing in the morning, the queues took about the same time anyway, but by the time we had left, the queue for pre-booked was empty and the ticket office queue at the colosseum was huge!
I wasn't really that impressed with the colosseum. I mean its huge and how they built it all those thousands of years ago is amazing, but it didn't feel that great exploring an area where they kept animals and people to fight each other to their death while thousands of people watched, so we didn't stay long, but it was good to get to experience and see one of Italy's most famous monuments. We then headed over to the roman forum, which was kind of like the city government area back in the day. That was interesting to see, as a lot of the monuments were still mostly standing.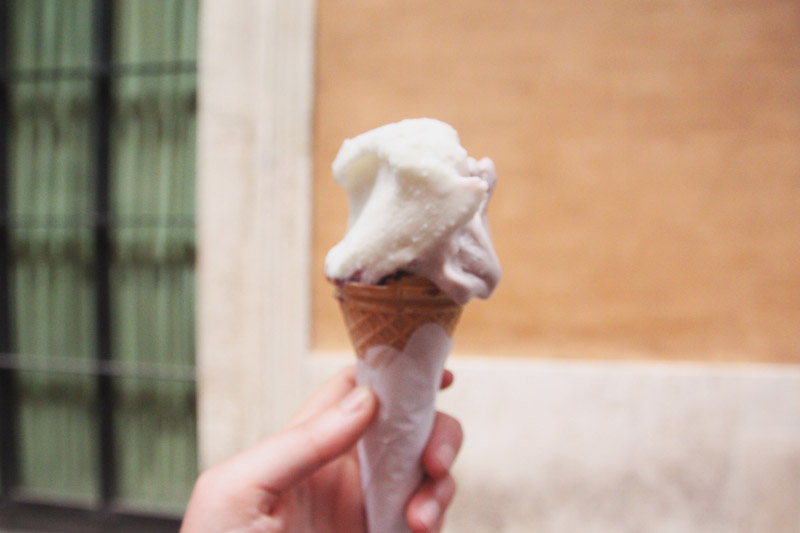 Obviously a trip to Rome wouldn't be complete without a trip to Giolitti for some gelato. Oh. My. Gosh! Seriously, if you ever visit Rome, head to Giolitti. Although it is like the craziest, busiest ice-cream place ever, the ice-cream is so good! We were a little confused what to do when we got there, but you pay for how many scoops you want, then head over with your ticket and pick your flavours. I tried the pineapple and coconut which was like a little pina colada. So good! We visited a few times throughout the stay haha!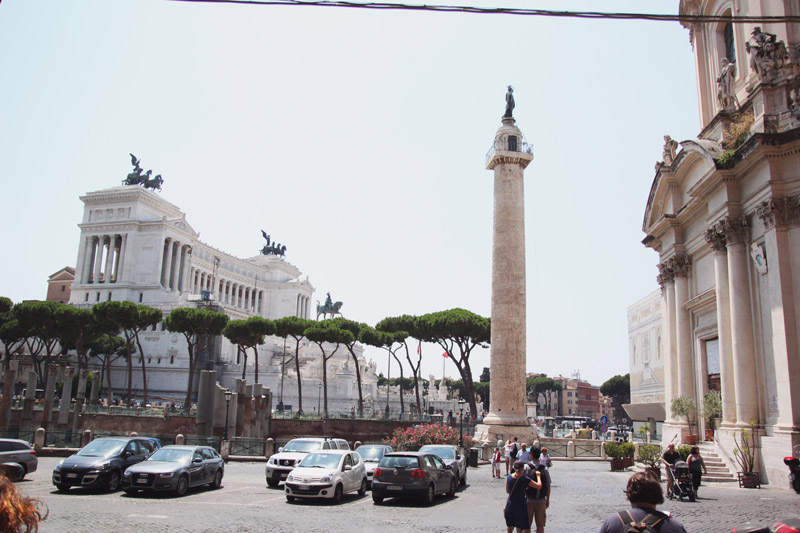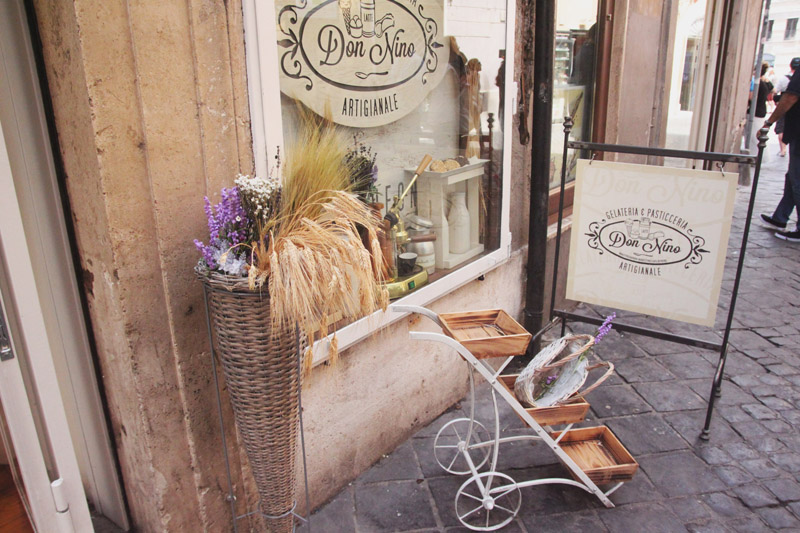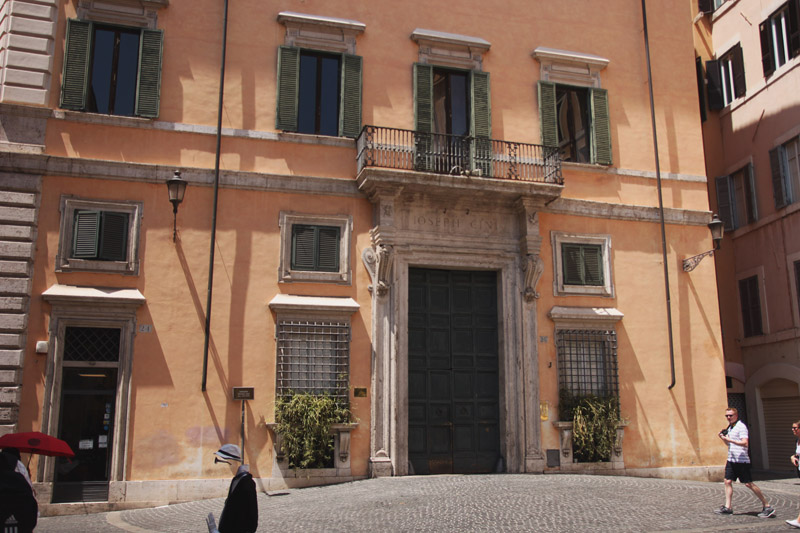 Other than that, we just did the usual, ate lots of pizza and pasta, walked, explored, got lost and took so many photos. We did go to the spanish steps, but it was so busy that you couldn't actually see the steps, so that was a little dissapointing. Honestly, I don't think we'll ever go back to Rome. We didn't actually like it and couldn't wait to get home (I actually had a panic attack when our flight got switched to the other airport and we had 2 hours to get there, in rush hour traffic and two incidents on the way there, mostly because I didn't want to be stuck in Rome for another day)!
It was the least liked place we visited on the whole of the cruise. I'd imagine it being a lot better out of season, but it was just way too busy and pretty much everyone seemed to be in a mood about something! Have you visited Rome? What did you think?
You can see all our previous stops here! Istanbul, Thessaloníki, Mykonos, Santorini, Athens, Sicily & Naples, or you can view all the posts from the cruise here! I'll be doing another post all about our time on the ship, and what we thought of cruising next!
Save