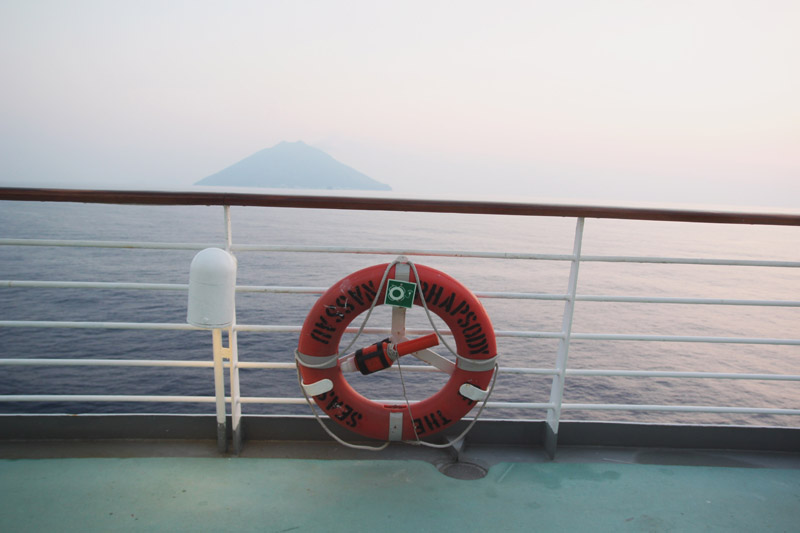 Ever since one of my friends at school went on a cruise, I've been dying to go on one. We originally planned to go to South East Asia or the Caribbean, but being monsoon and hurricane season, we decided on a 9 night mediterranean cruise with Royal Caribbean on the Rhapsody of the Seas, one of their older ships, from Istanbul, stopping in Thessaloníki, Mykonos, Santorini, Athens, Sicily, Naples and finishing up in Rome with two days at sea in between. I thought I'd share a couple tips for cruise holidays that we thought of or read about before we left.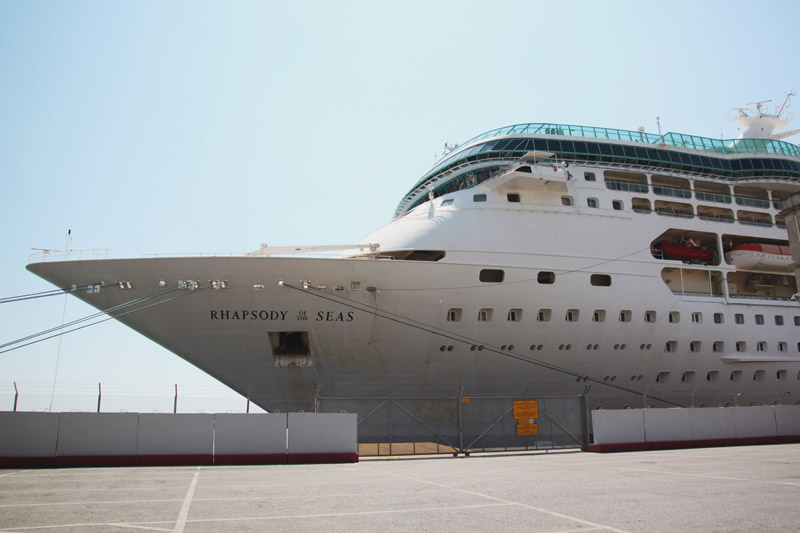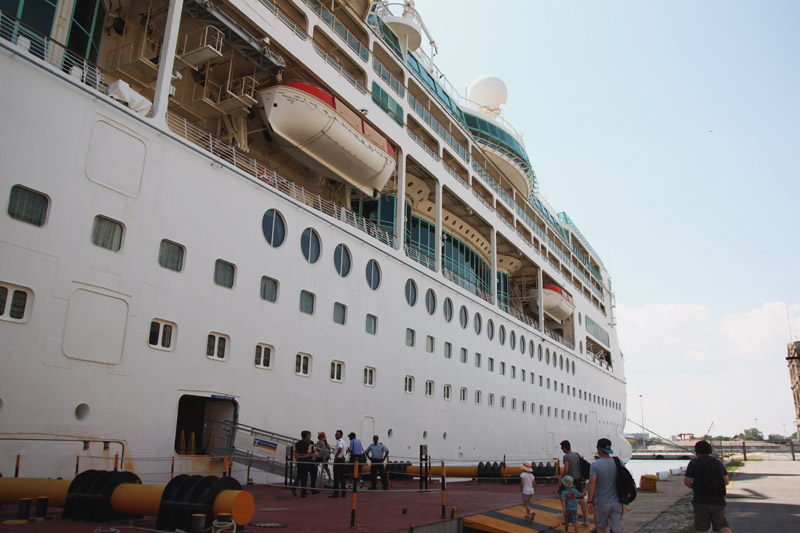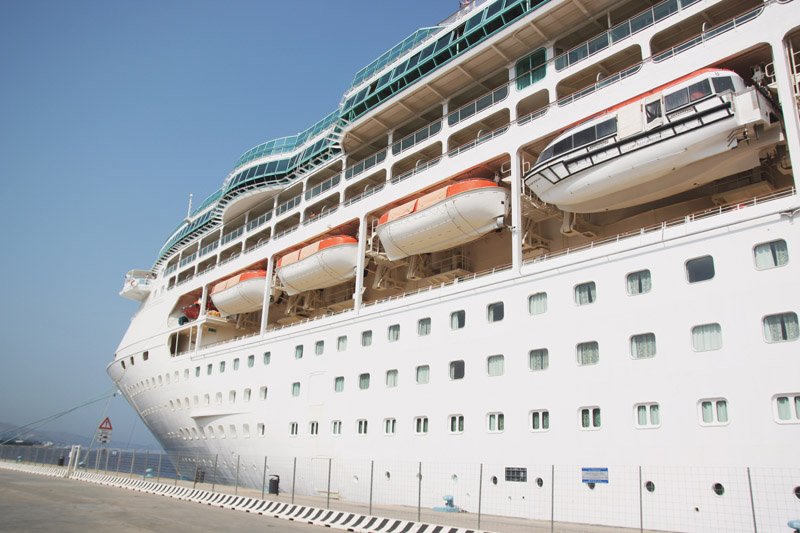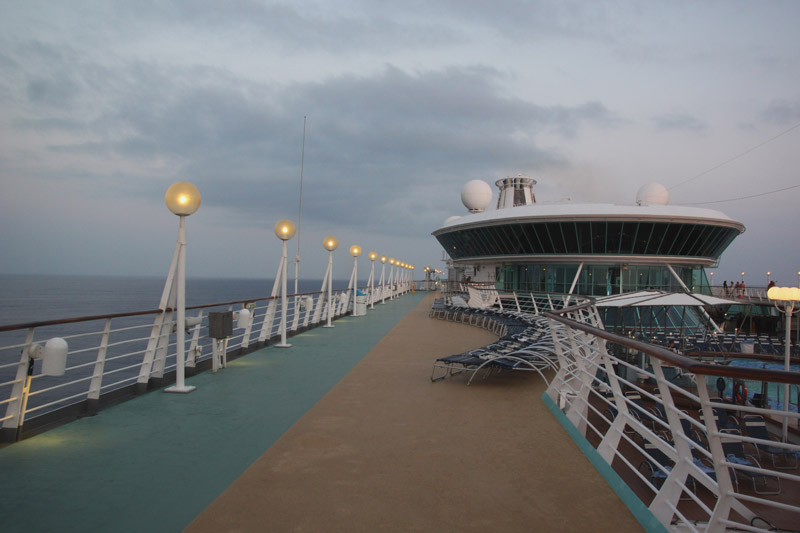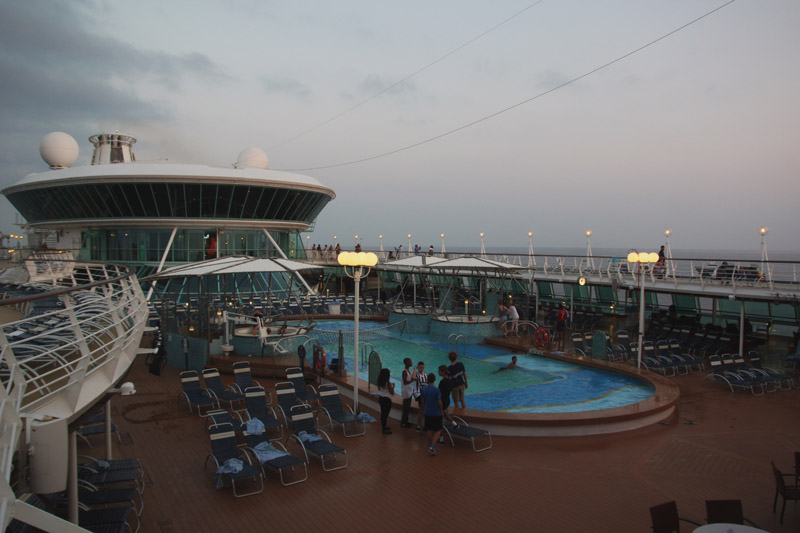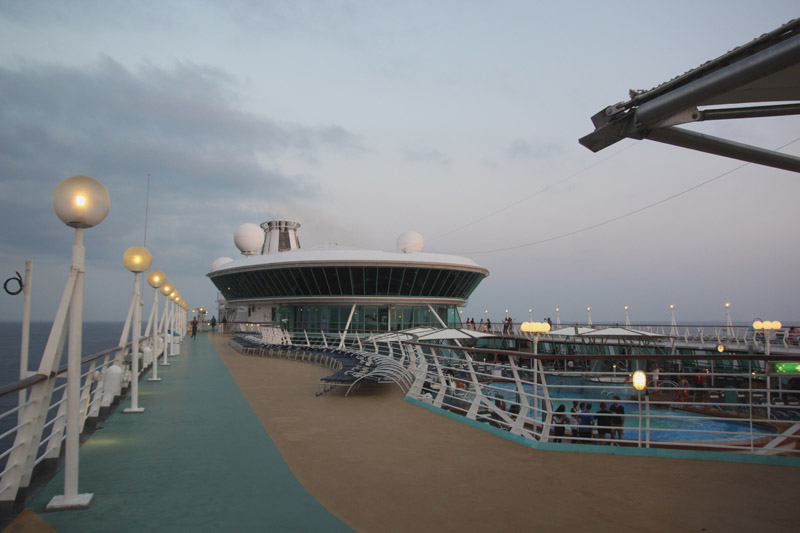 I'm not going to lie. I was a little worried about the two days at sea, one the day after Istanbul and the other between Athens and Sicily. I was fine with being on the boat (even though I'm scared of the sea) and being able to get off for excursions, but to be stuck on the boat with no way off for a whole day was a little scary. I thought I might end up feeling chlaustrophobic, but it never felt like that at all! The cruise ship, even being one of their smaller ones holding around 2300 at max capacity, never felt too small and there was always plenty to do!
The first day at sea was perfect to get to know and explore the ship a little more. When we first boarded the ship, we just grabbed some sun loungers by the pool and waited for dinner, then finished off with a movie in the theatre, so we never really explored the ship. So we took the day to sit down on our balcony, read through the excursions and book the ones we wanted to go on, did a few laps around the jogging track, explored all the restaurants and bars and checked out where all the entertainment was. The other day at sea was perfect for just chilling out in our room after all the walking and exploring we'd been doing the days before (the pools were way too busy, so we just sat on our balcony or watched tv in the room/on our laptop).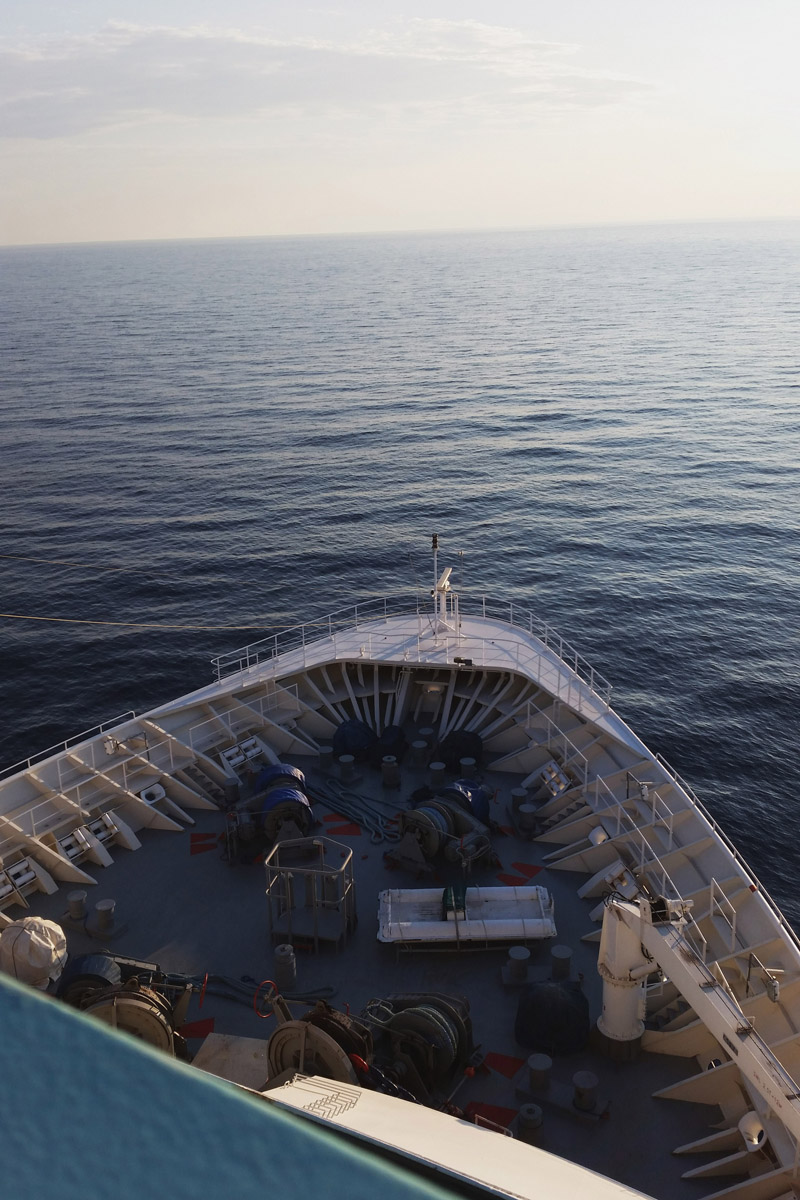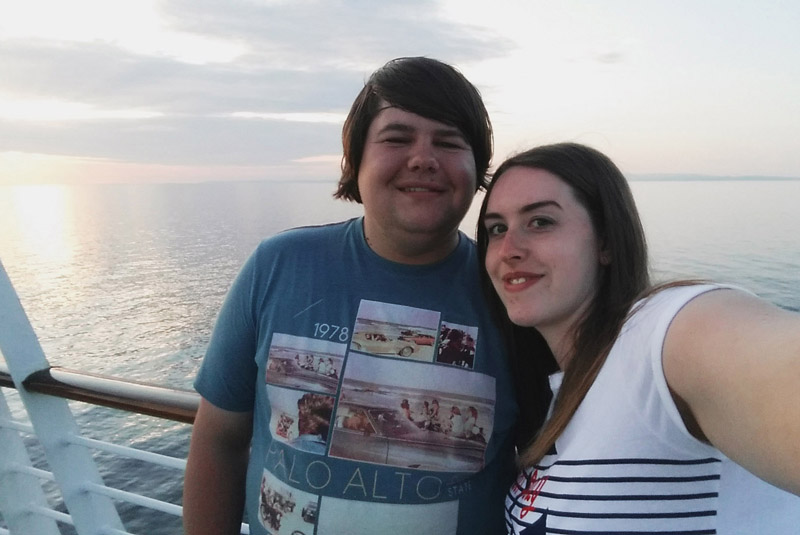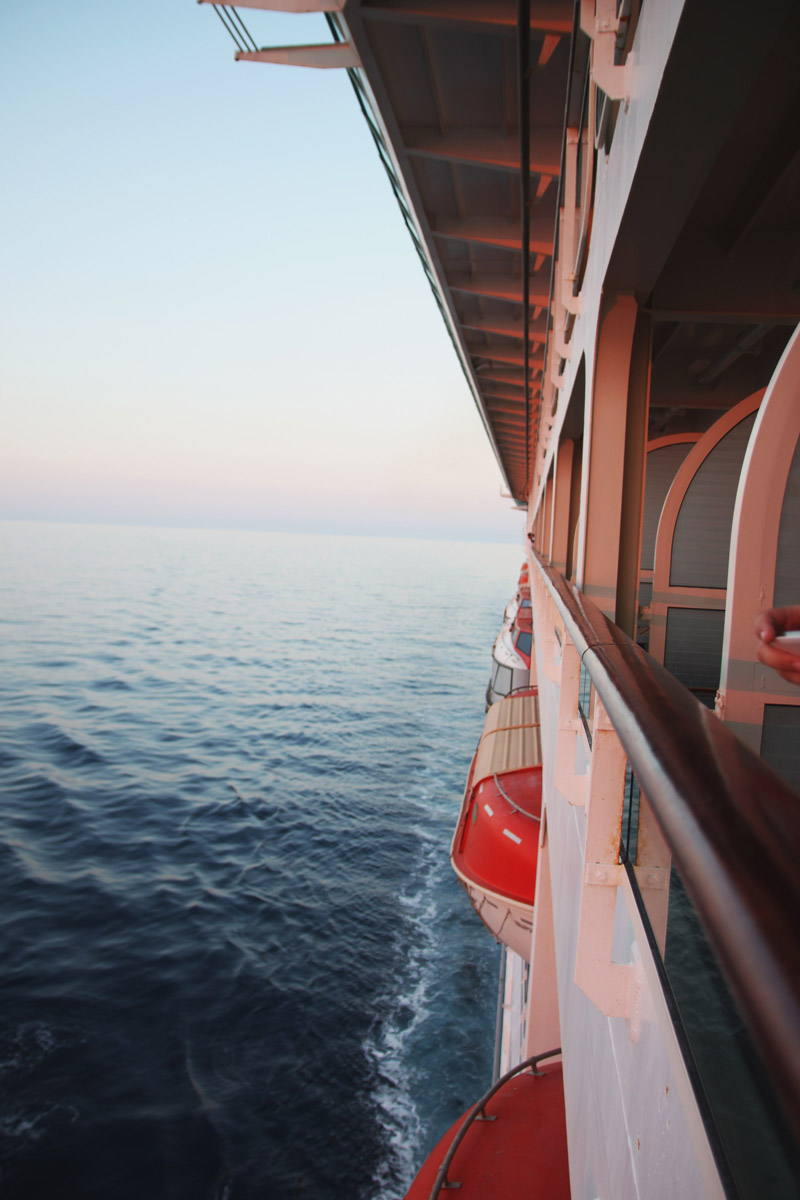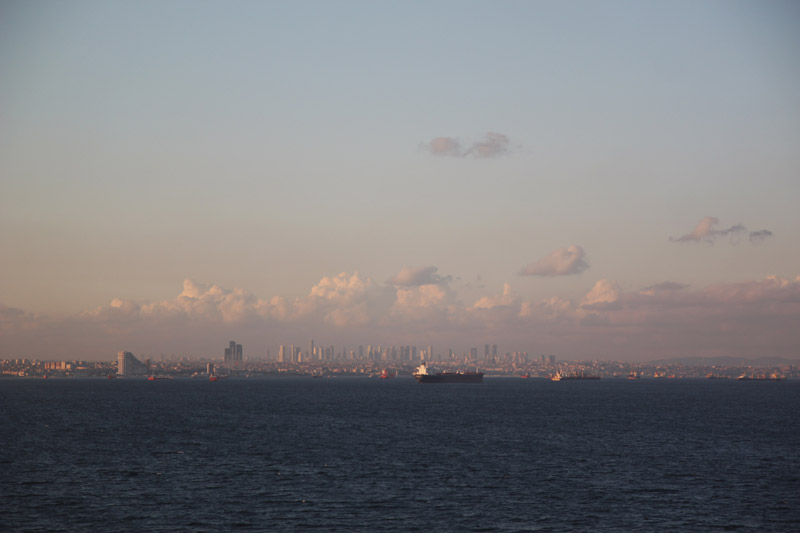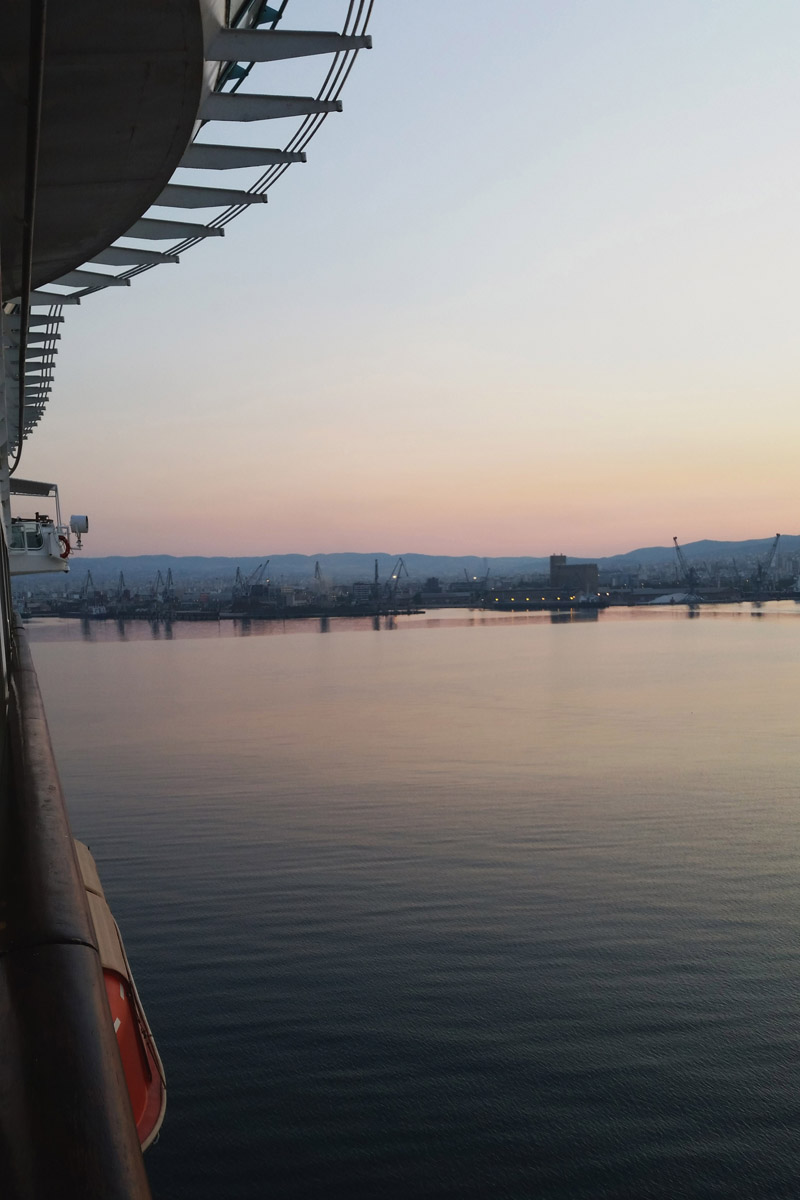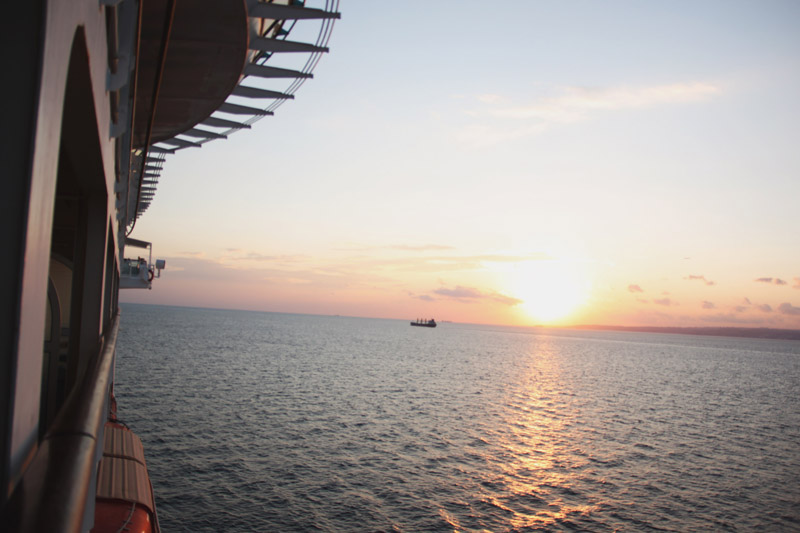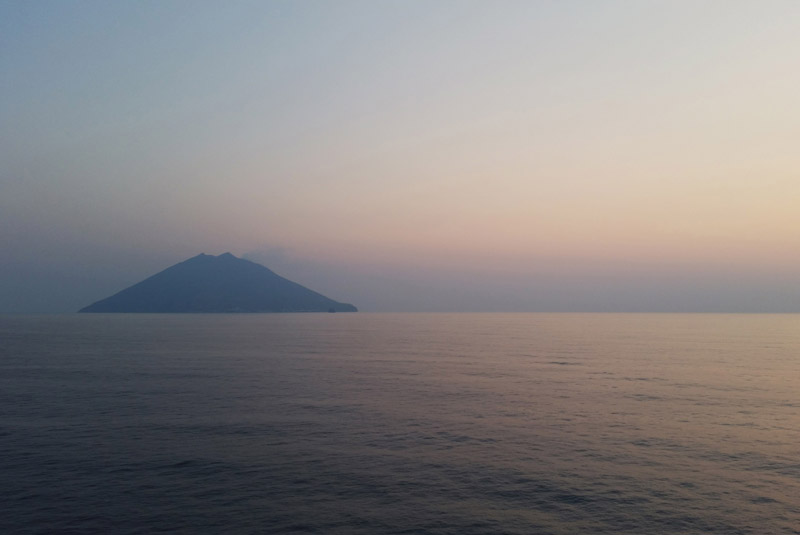 My absolute favourite part of the cruise was the sunset/sunrise each day. Every night after dinner, we'd do a couple laps around the top deck and play a game of shuffleboard and wait for the sun to go down. Some of the sunsets we watched were so stunning! We even saw a few dolphins!
One of my concerns was the seating at dinner. We were on a shared table of 10 people and for someone who doesn't particularly like talking to people I hated this idea. By the second night it had actually grown on me and I loved it! It was so nice to hear what everyone else had seen or done for the day, and by the time we got home, I really missed everyone we ate with!
I thought I'd include some of my tips for anyone wanting/going on a cruise:
1. Fly to the embarkation port a day early. I know it sounds a little silly, but so many people only fly to the port the day of embarkation and don't get to see the place you leave from. We arrived in Istanbul around 6pm the day before and explored that night and first thing the next morning and afternoon till we boarded. It turned out to be one of our favourite places on the cruise, which after speaking to a lot of the people on board, they only arrived that day and never got to see it!
2. Pack a bag for embarkation with a change of clothes or swimwear as you drop your suitcase off before you board then they deliver it to your room throughout the first evening. Luckily ours was at our door by the time we got on the ship, but after walking around in the heat all day, it was nice to have a change of clothes for dinner with everyone or for the pool when it was the least busy.
3. If it's in your budget, book a room with a balcony. I don't know what we'd have done without our balcony as the deckchairs around the ship were always taken, especially on sea daysby the pool, so it was nice to just relax out there after getting back from a day of exploring and watching the port, or even just watching the waves as you travel by and it made our holiday so much more enjoyable.
4. Take extension sockets and travel adapters for the room. Apparently some cruise lines don't allow this, but we had no problems with Royal Caribbean. We only had two sockets in the whole room, so to charge a camera, two phones, two laptops, ipad and ipod would have been a bit of a pain so they came in so handy!
5. If it's not necessary to book excursions, dont. They were the most expensive thing on our cruise, and some of them ended up being a little boring sitting on coaches for most of the trip. Some were great, but on most of them we got hurried along to the next place with only an hour or so to explore most of the places – I'd loved to have had extra time exploring Oia in Santorini, or the Acropolis in Athens. In some of the places we used the hop-on-hop-off busses to get around, in others we just walked. If you want to travel far, see if you can use the public transport to get there and back, just make sure you make it back to the ship on time as they will leave you behind in port (that actually happened to one person on our trip)!
6. Buy soft drinks and snacks in port to take back on with you. The first night, Shane and I really fancied some crisps. We walked to the onboard store to find only pringles and at a rediculous price of $11 a can, so we left it. The first stop we had, we loaded up with soft drinks and snacks to take back on board. Unless you take a rediculous amount they're ok. Alcohol on the other hand? They take it off of you and return it at departure.
7. Load movies on your laptop/ipad to watch at night or on sea days. Sometimes, the entertainment wasn't that great or the movies were repeated, so we just chilled back in the room lying in bed watching a movie some nights.
8. The on-board entertainment isn't only shown in the theatre/by the pool. The first night, I watched pitch perfect in the theatre, but kids seemed to like using it as their playarea making quite a lot of noise. Movies on the top deck by the pool were freezing! We'd cover ourselves in towels and the noise from the pool was distracting. We later found out they were shown on the tv in rooms too, so we ended up doing that towards the end of the cruise.
9. Take a travel sim or buy a sim while abroad for internet. My phone contract is with EE, so I bought travel bundles while in greece, or if you're with three, they do feel at home where you can use your UK allowance while abroad so I bought a sim for £15 and used that while in Italy for the 15gb internet compared to EE's 500mb! We bought the ship internet which was mega expensive, and hardly ever worked but we found that even while out at sea with barely any land visible, as we were cruising around a lot of greek islands or just off the coast of italy, we still got 4g internet so we ended up just using our phones data most of the time! I'm sure depending on where you travel this would maybe not work, but if you plan to use the data on land too, it's worth a try!
In all honesty, we absolutely loved cruising! It was great to explore so many different places that I've always wanted to visit but wouldn't necessarily go to. It also showed us places that we would love to go back to one day, like Mykonos, Santorini and Istanbul. We're already planning our next cruise, hopefully around the Caribbean this time! Have you cruised before? Have you got any tips for cruise holidays? I'd love to know what your thoughts are!
Save
Save
Save