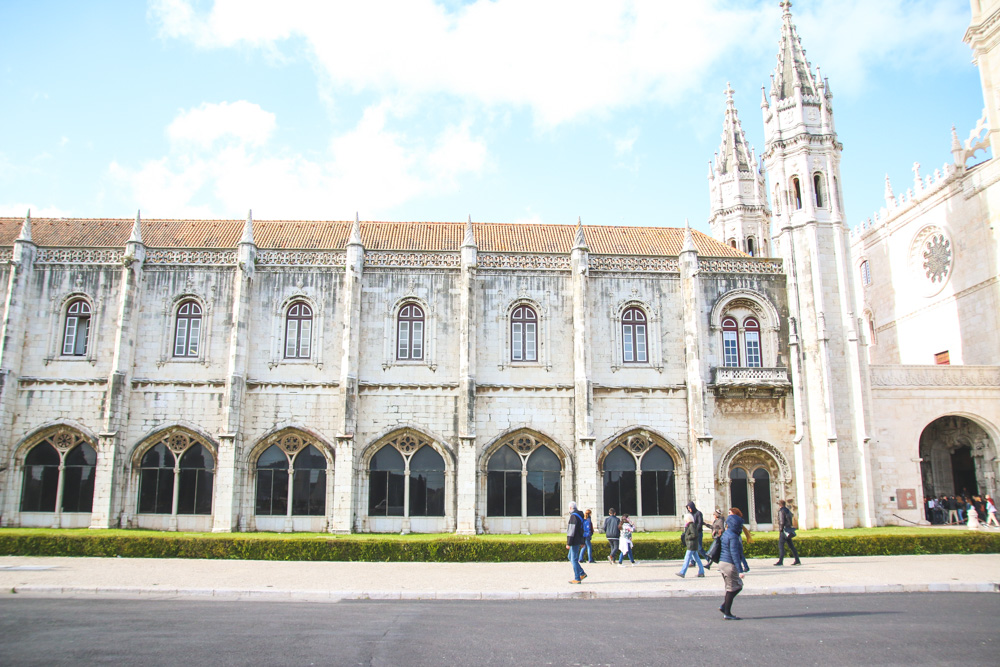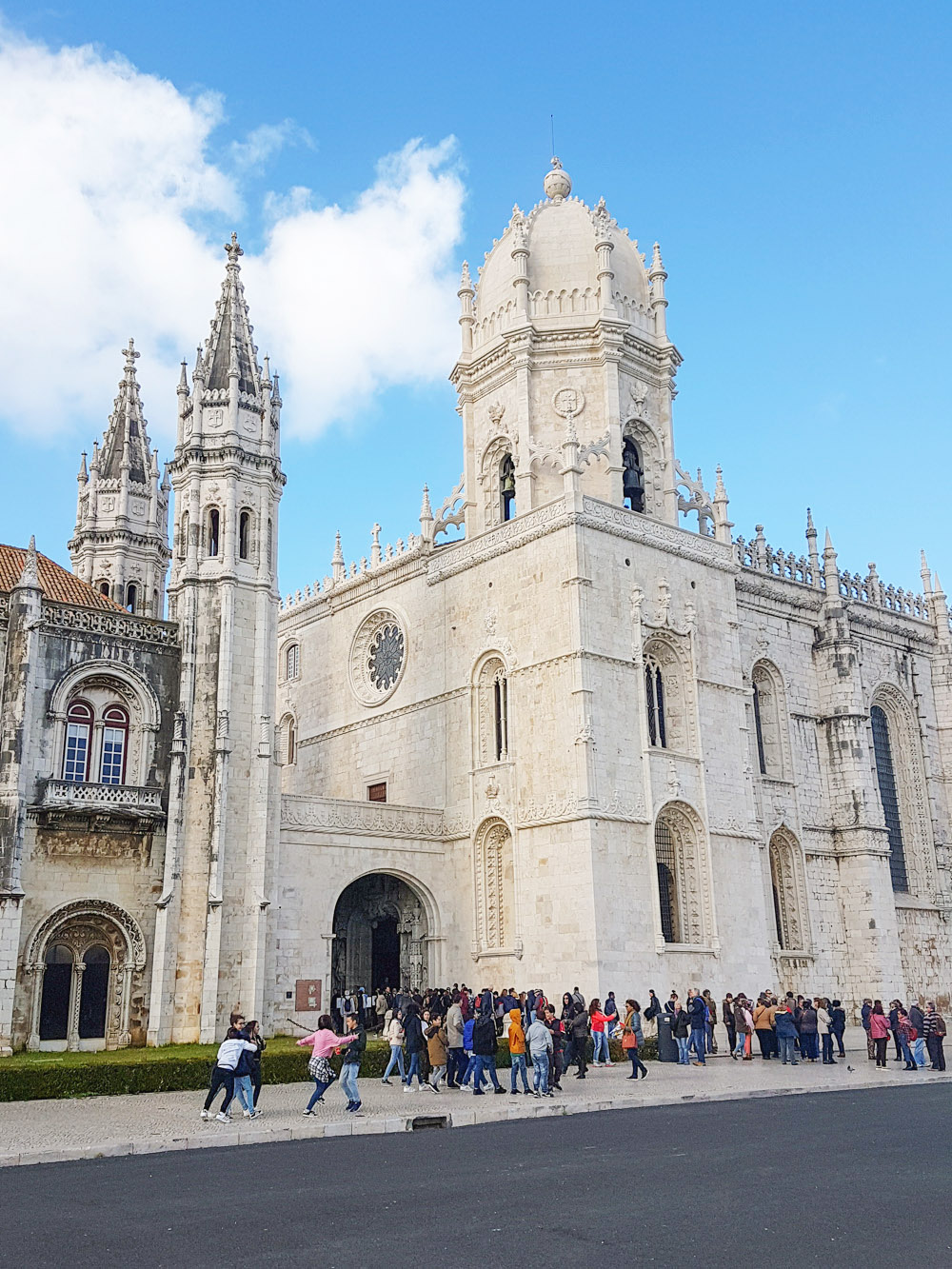 Lisbon, Portugal
After arrivng in Lisbon around lunchtime, the first thing we did after getting settled in our airbnb was to hop on the bus over to Belem which is about 6km away from the city centre of Lisbon. It's known for the Jeronimos Monastery and the Belem Tower there, along with the famous Pasteis de Belem – known around Lisbon for making the best pastel de natas.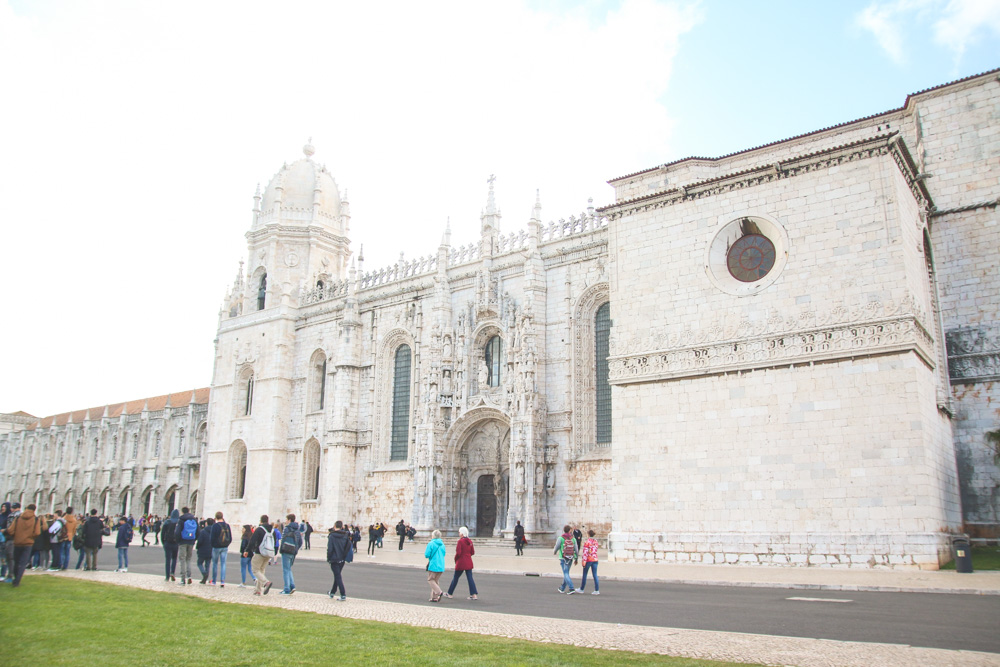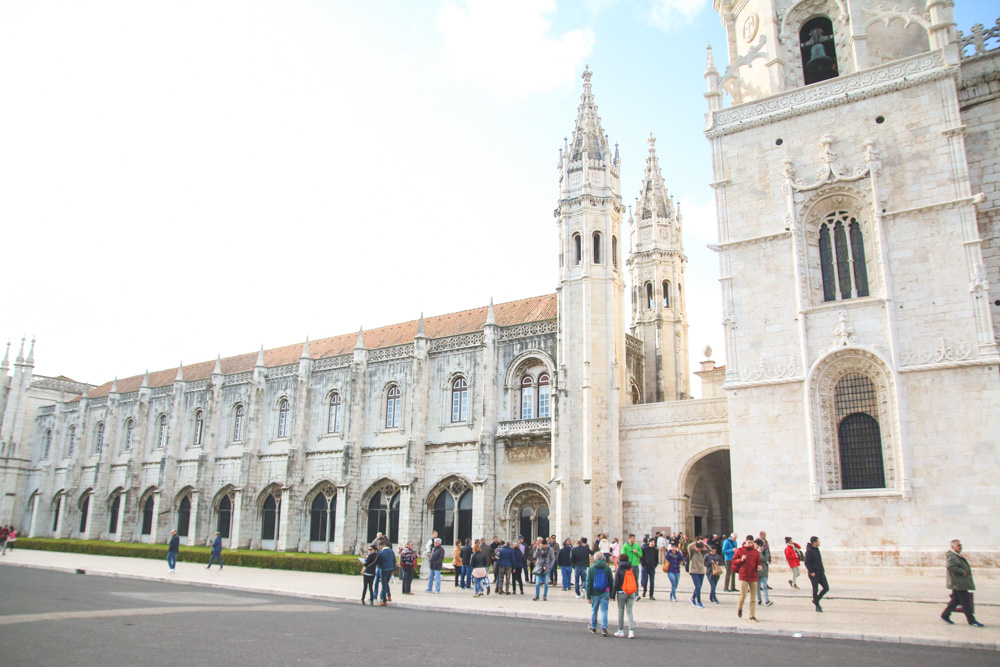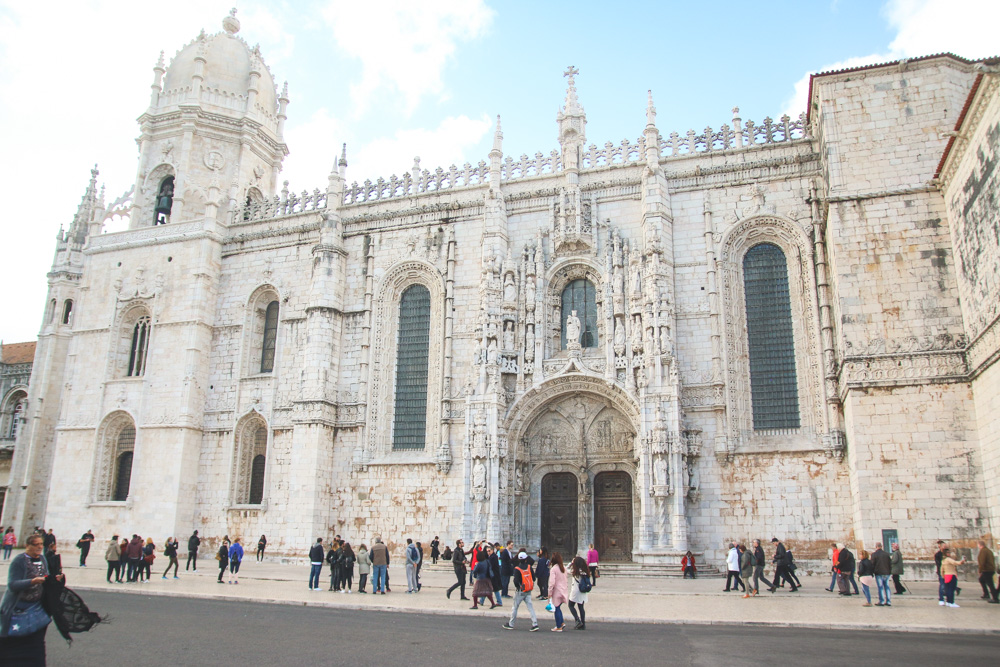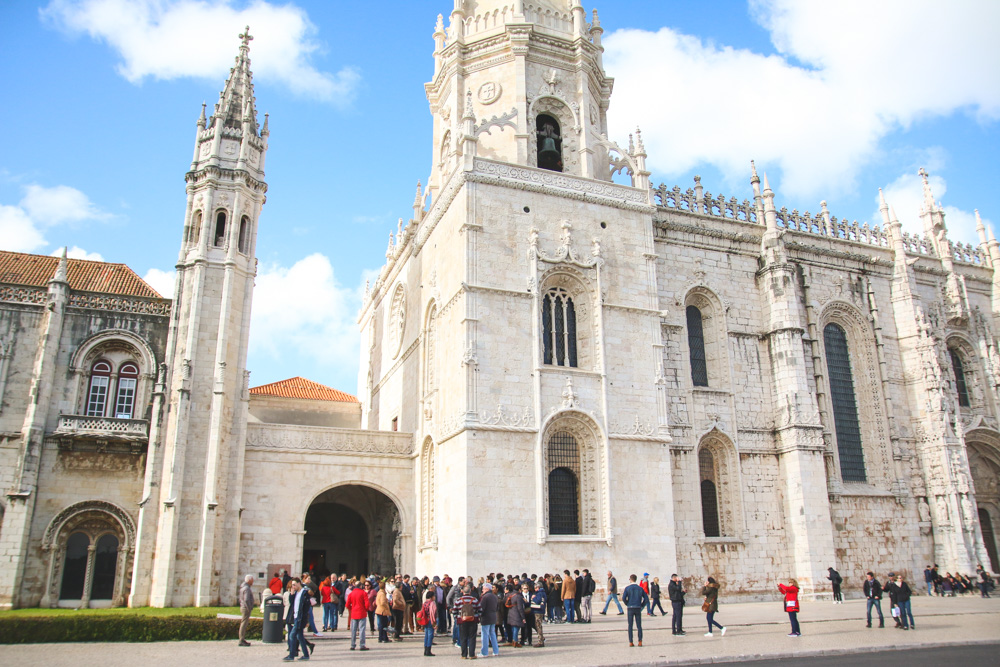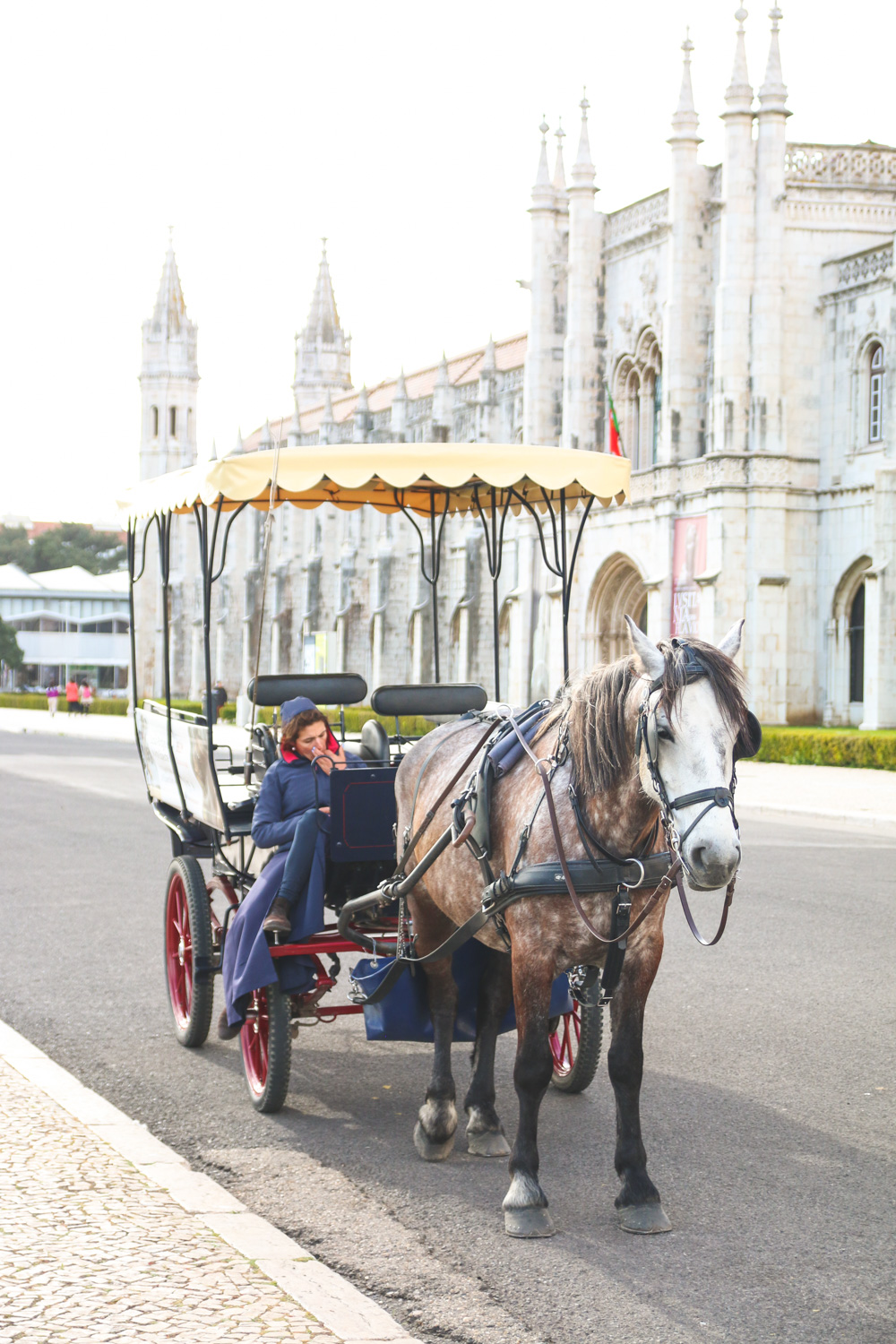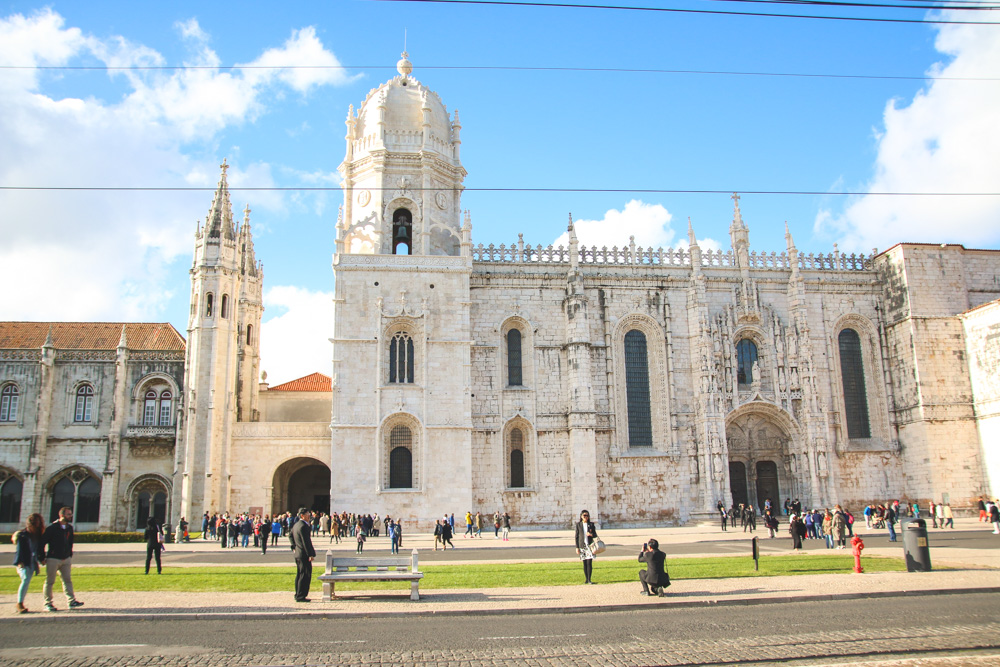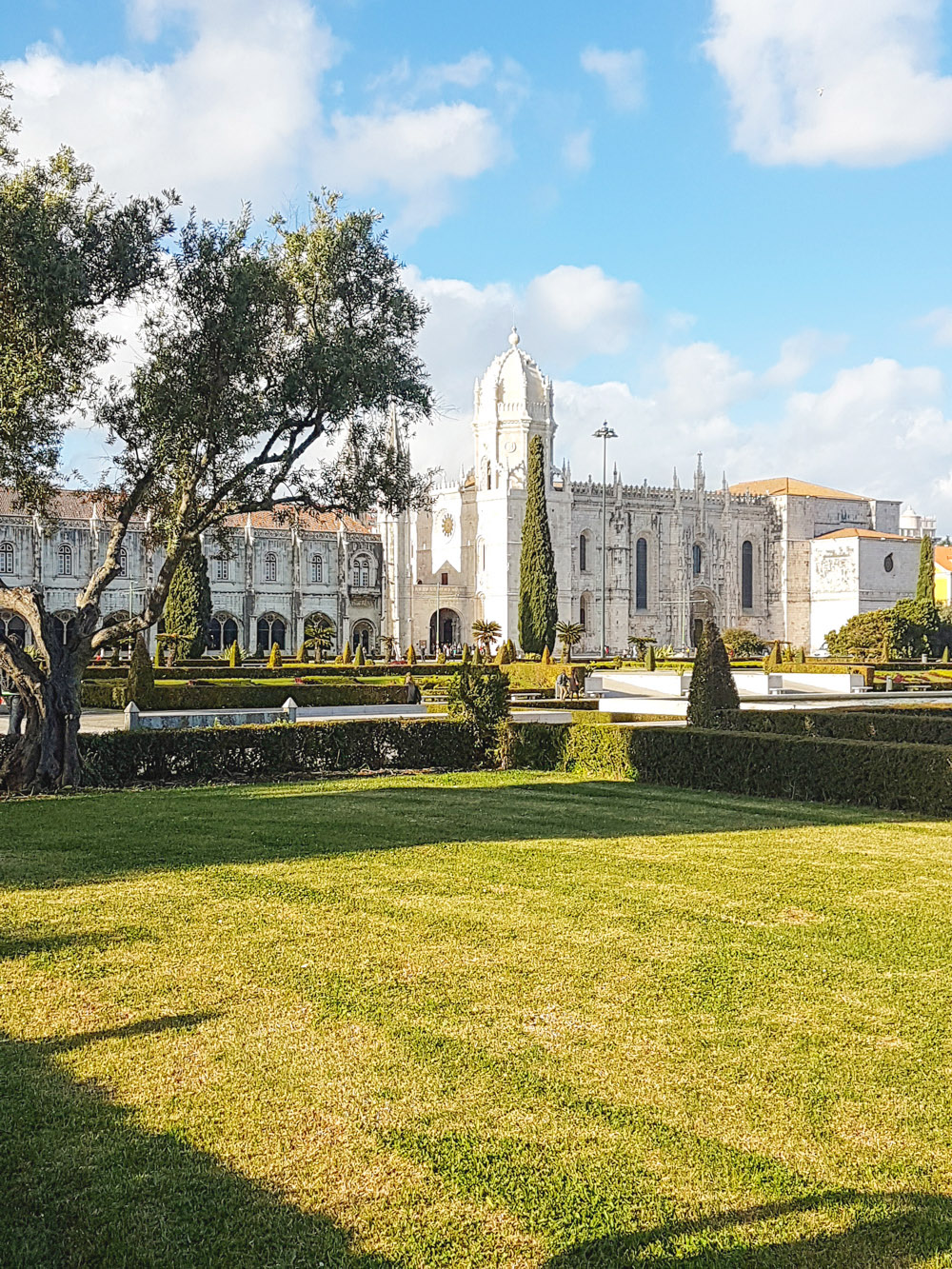 Jeronimos Monastery
The Monastery was built in the early 1500's through a tax on commerce coming from Africa and Asia. It hasn't been an actual Monastery since 1833 and became a UNESCO World Heritage site along with the Belem Tower in 1983. It replaced a church that was in the same spot, and the monks would give spiritual guidence to seafarers.
Although we didn't go in as we were short of time, it was absolutely stunning to see it. Apparently, you can go in the main chapel for free (which we didn't know at the time) but you have to pay to see the rest of the Monastery. After reading some reviews before we went, I wasn't really all that fussed that we didn't get to go inside as apparently there isn't all that much to see.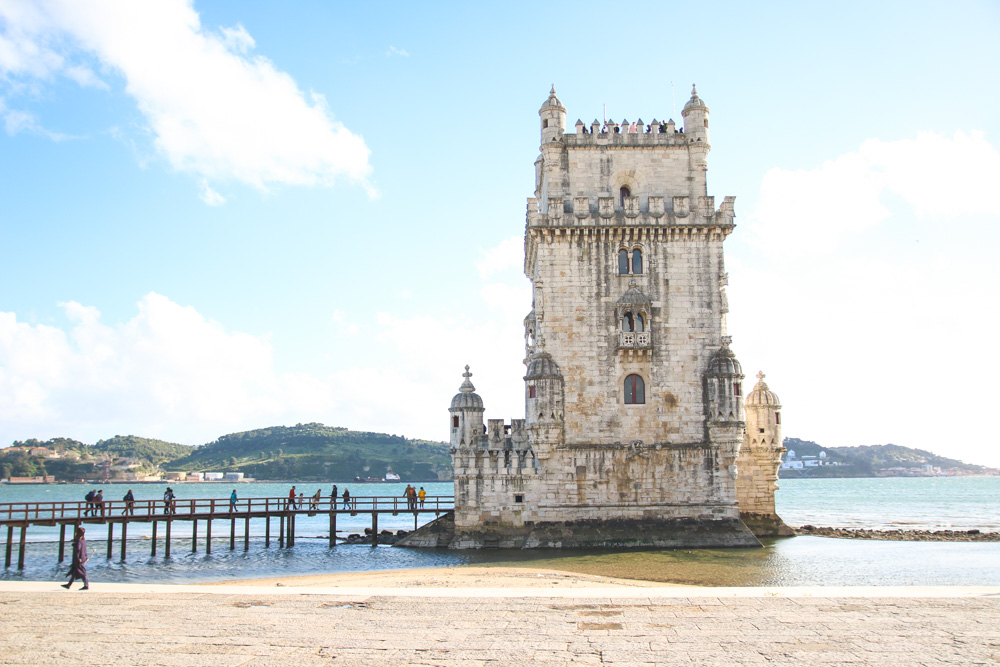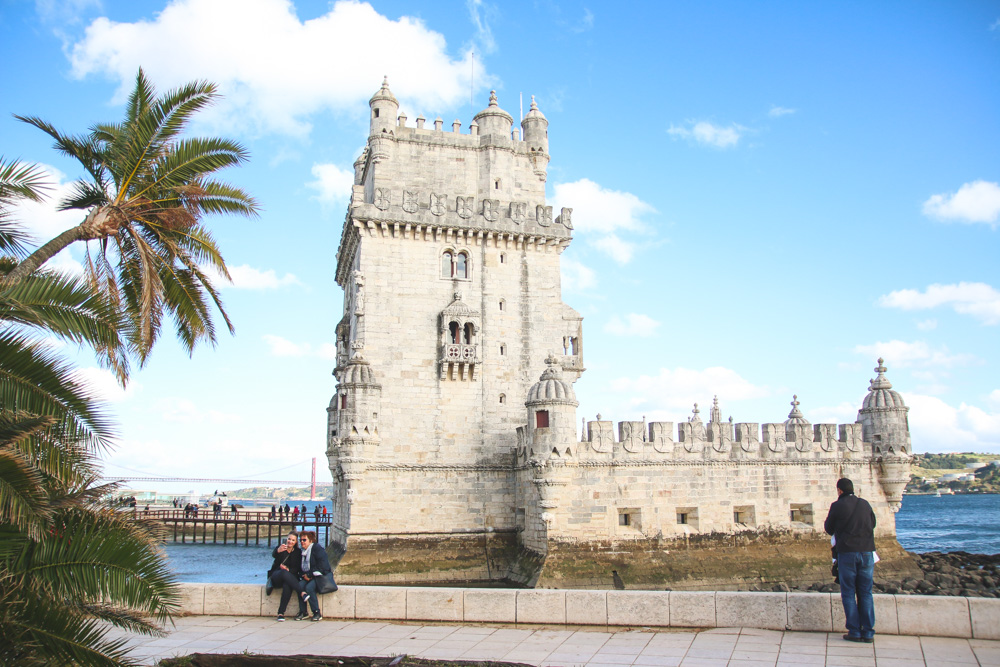 Belem Tower
The Belem Tower was built in the early 16th century as a defence tower at the opening of the Tagus River on a small island. As the area developed the shorline crept closer and closer to the tower, which now sits on the shoreline.
After exploring the Monastery, we walked down to the Belem Tower which was a good 10-15 minute walk away. Again, sadly we didn't have enough time to go in it, but it was still great to see it from the outside. I'm actually really gutted that we didn't have enough time to go inside the tower, because it looks nice!
Watch out for pickpockets while you're in the area. We got warned by both our taxi driver and our airbnb host about our backpacks when we arrived and got told to wear them on our front, not on our backs. We were so paranoid that we only kept our rainjackets in them in the end and just carried all our valuables in our hands.
As we were walking over the bridge near the Belem Tower, a guy suddenly appeared literally right behind me (I mean like an inch away from me) on the empty bridge, then suddenly backed off when I noticed him. When we got to the end of the bridge, he just hung around at the bottom of it, probably waiting for his next victim.
If you do take bags, take shoulder bags or cross body bags and keep them infront of you and covered by your arms at all times and be wary of everyone around you. They literally come out of nowhere!
Entry to the Tower costs around €6 each and tickets to the Monastery costs €10, though you can buy a combined entry ticket for €12 if you're planning on visiting both. Entry is free if you have a pre-purchased Lisboa Card.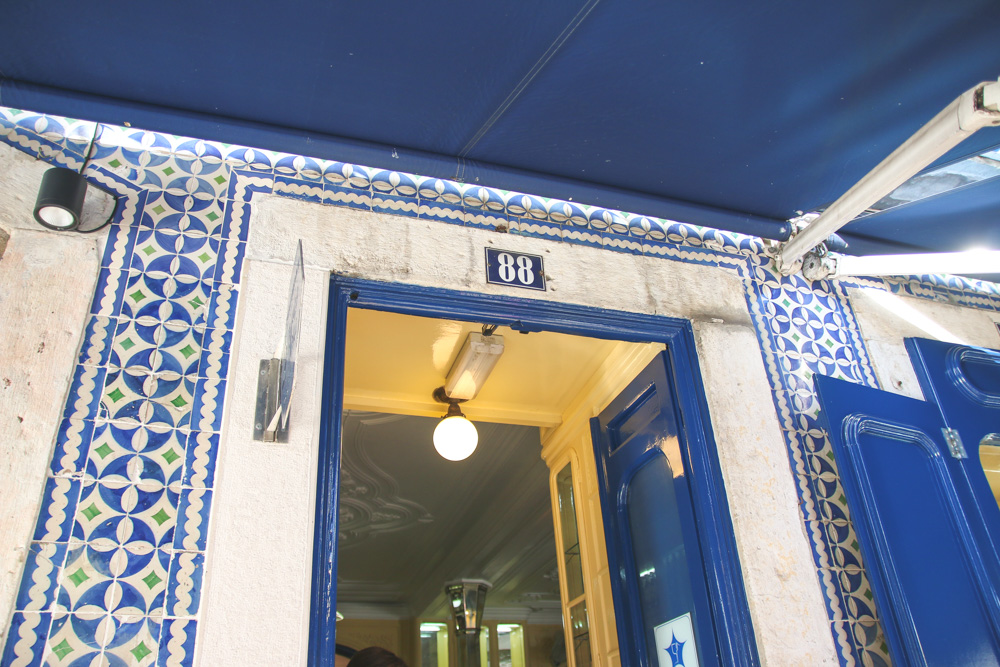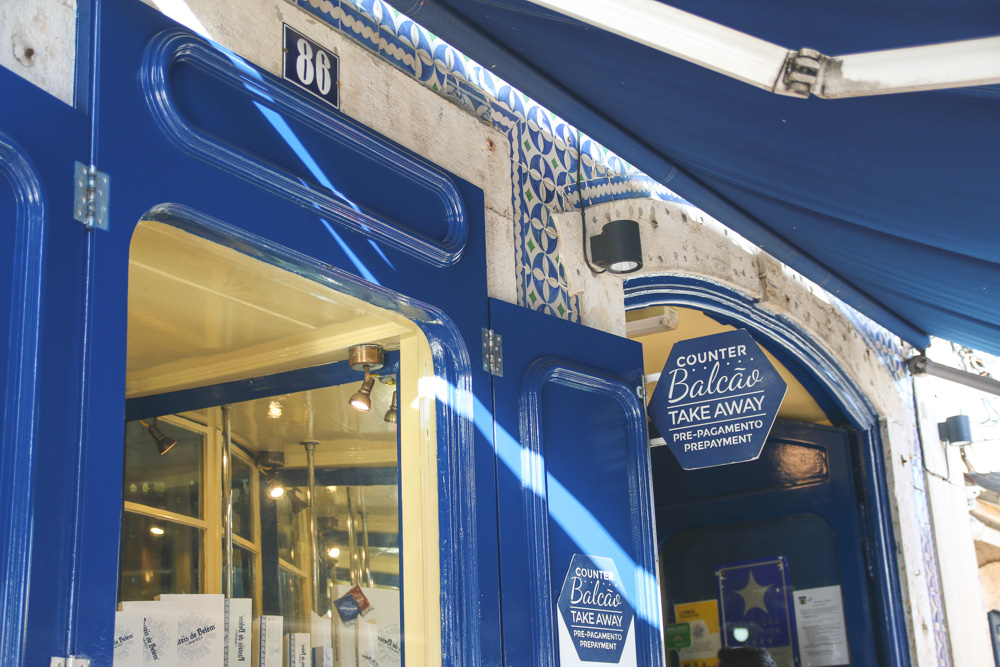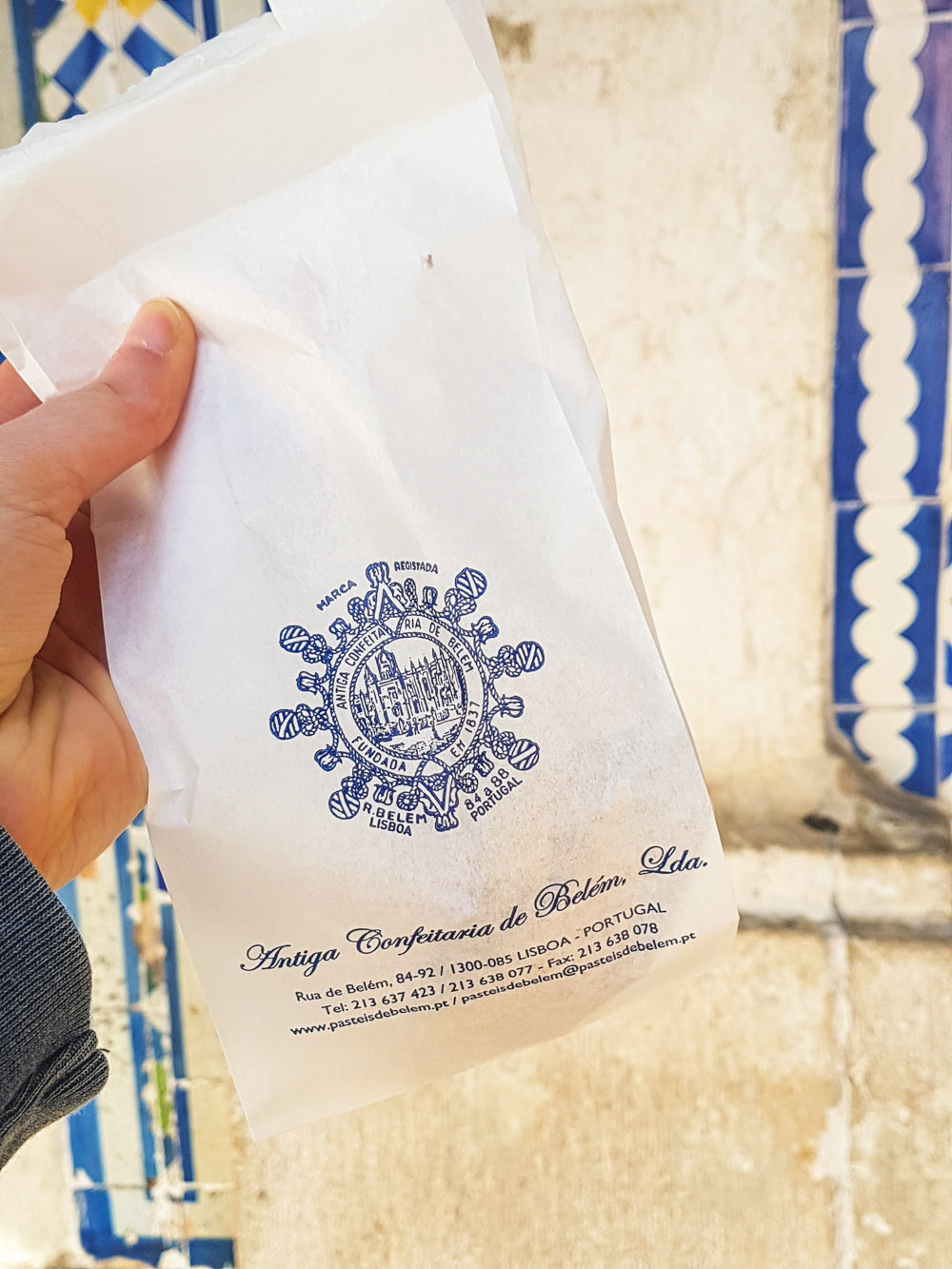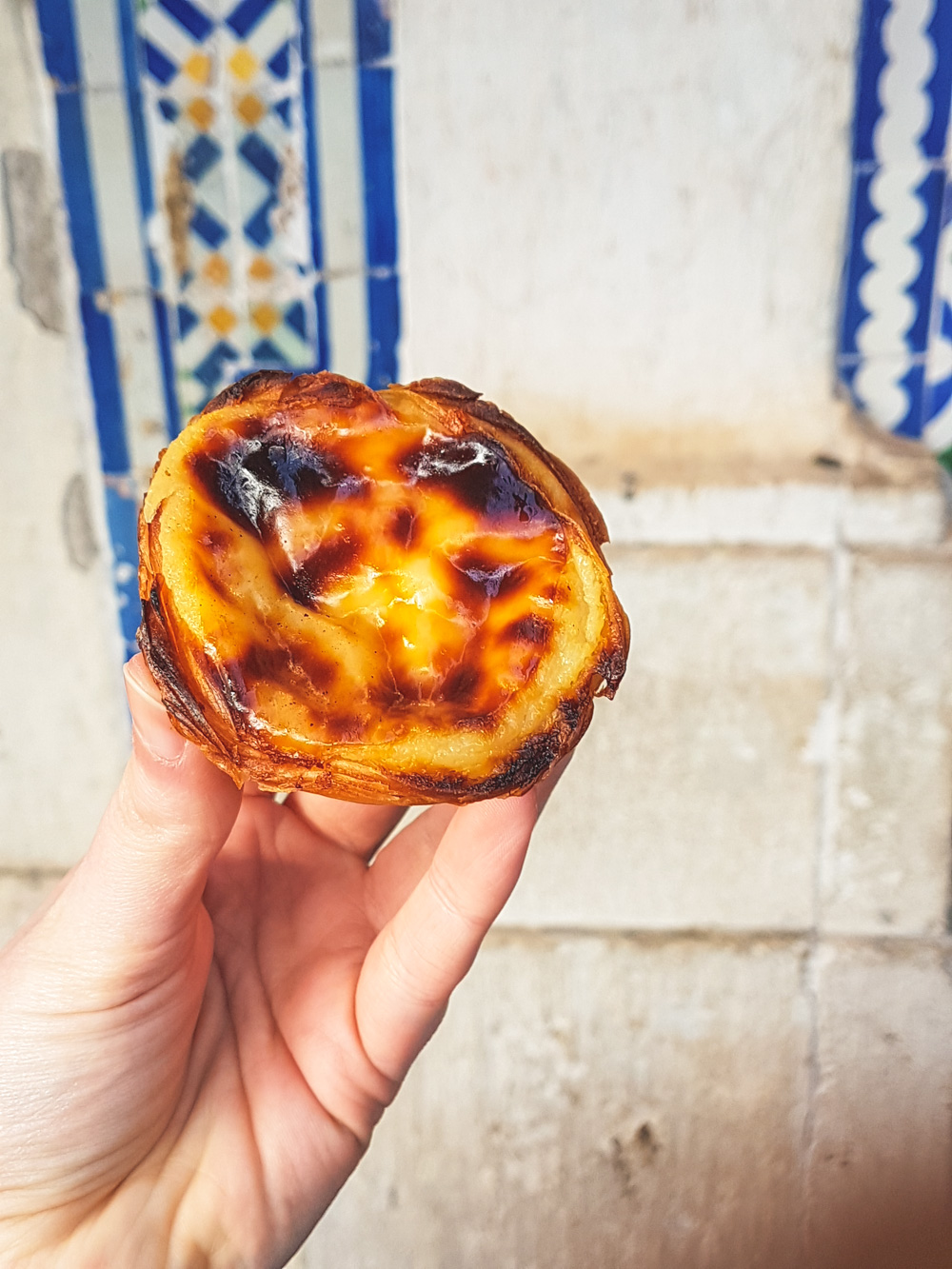 Pasteis de Belem
It's safe to say that I was on a mission to try the famous Pastel de Natas while we were in Lisbon and Pasteis de Belem is supposedly the best place to get them from in Lisbon. There are queues out the door every single day and it's said that they bake over 20,000 pastel de natas each day, so you're pretty much always guaranteed to get them warm from the oven.
They have an area inside for table service, or a takeaway counter where you order your pastries then collect them from the service area. They cost €1.10 each.
I had no idea what to expect as we've never tried them before, but oh my gosh they were amazing. Sprinkle them with icing sugar and cinnamon and they are so good! We only bought 2 because I didn't know what to expect, but I really regretted that decision after and wish we'd bought a box of 6.
I'd definitely recommend stopping by Belem if you visit Lisbon. There's frequent busses, trams and trains that stop in the area or you can also brave a Tuk-Tuk, so it's pretty easy to get to!
* The best way to get around Lisbon is to get yourself a Viva Viagem / 7 Colinas Zapping Card (they're both the exact same thing just different names) which lets you use any train, bus, tram and elevator in the city at a reduced rate. You just load it up from anywhere between €3-40 and swipe in on whatever mode of transport you use. Most journeys cost around €1.80 per ride. You can get them at the self-serve machines in any train station.
Save
Save
Save
Save
Save
Save