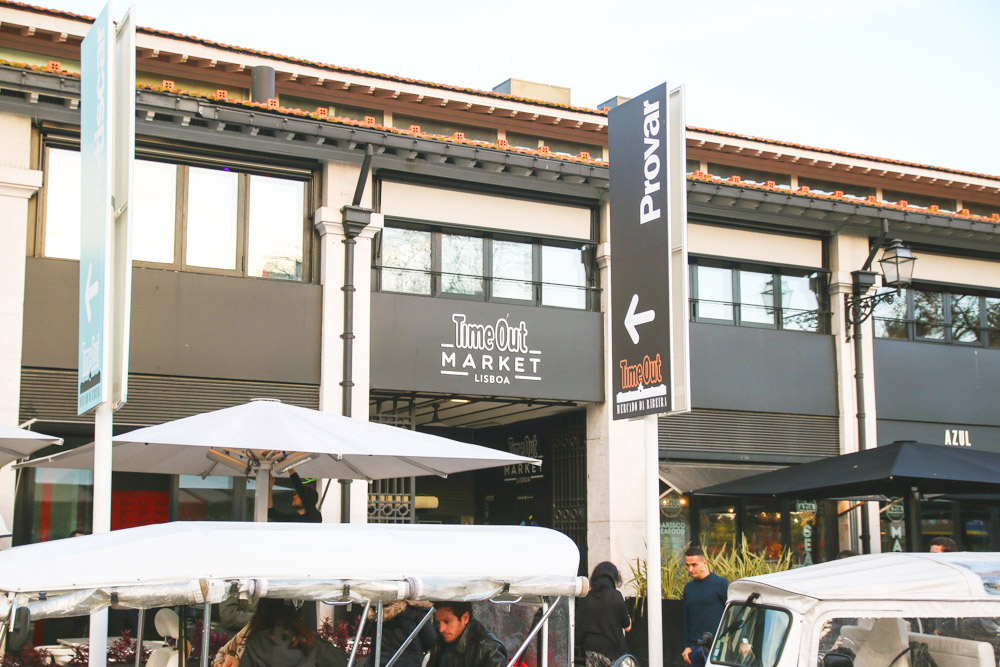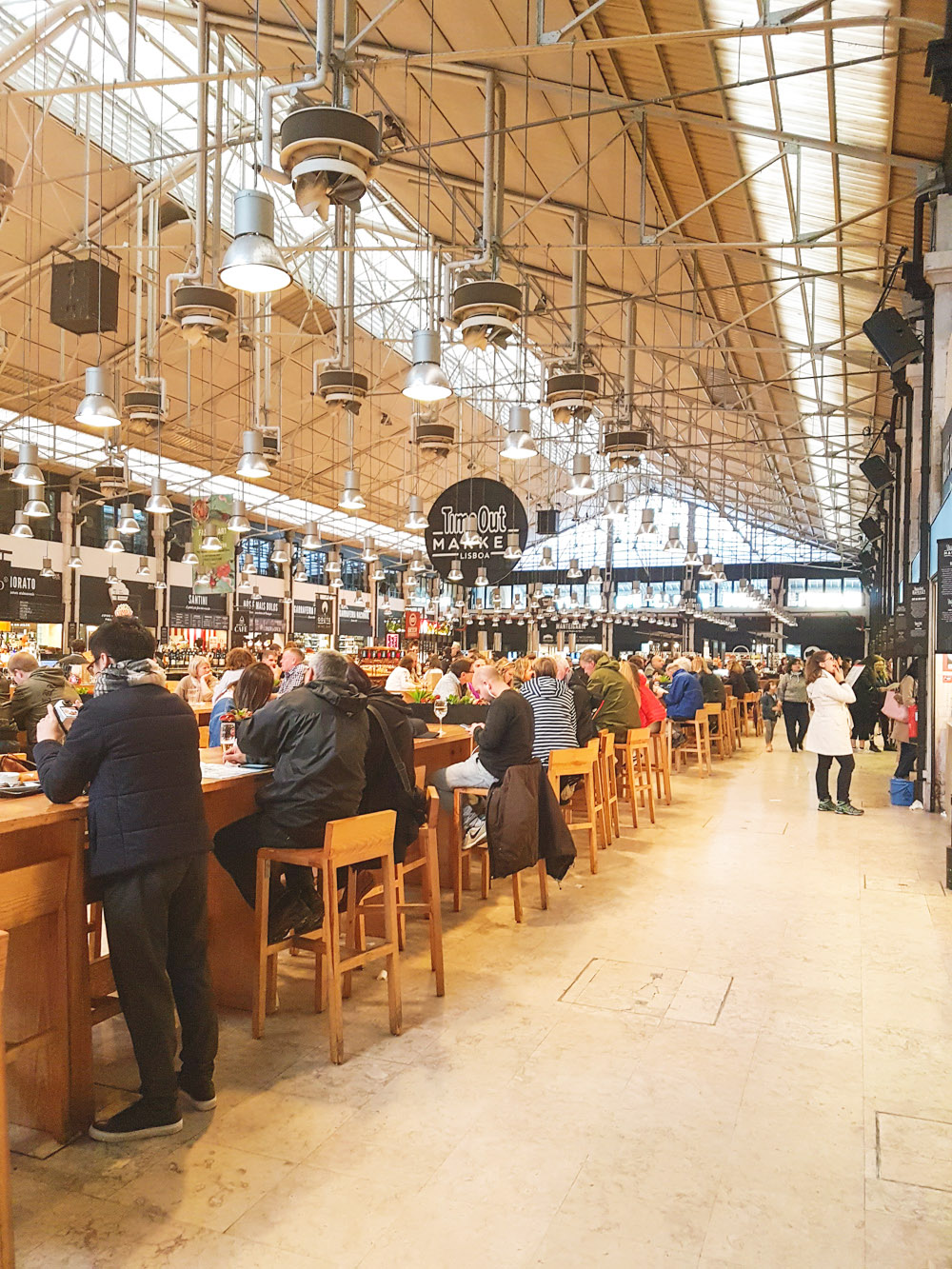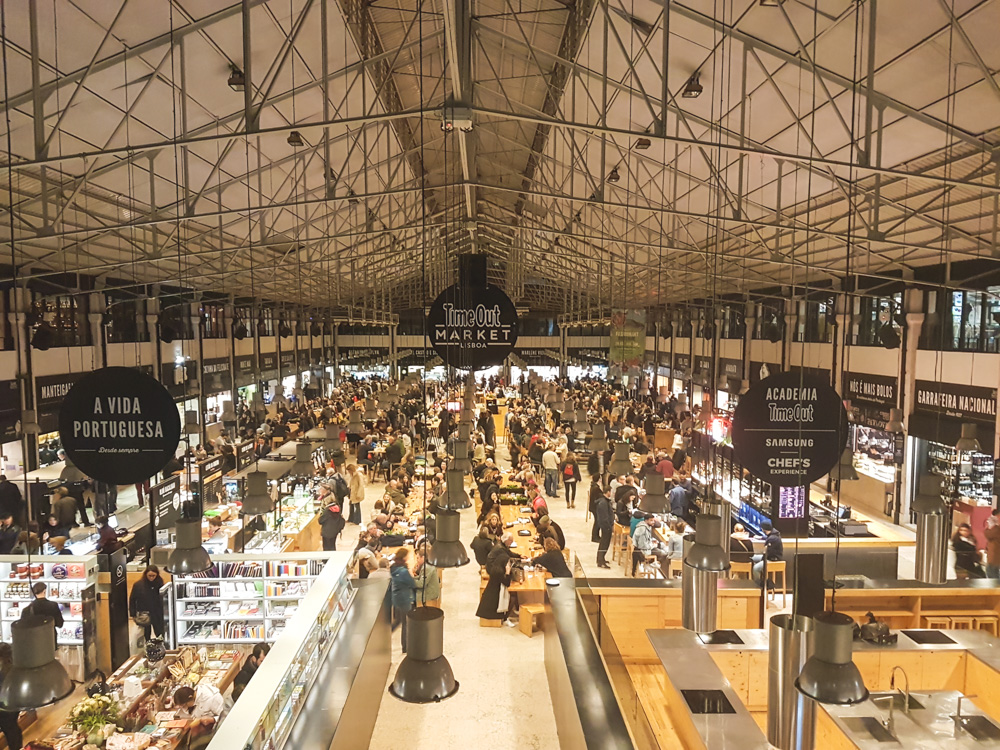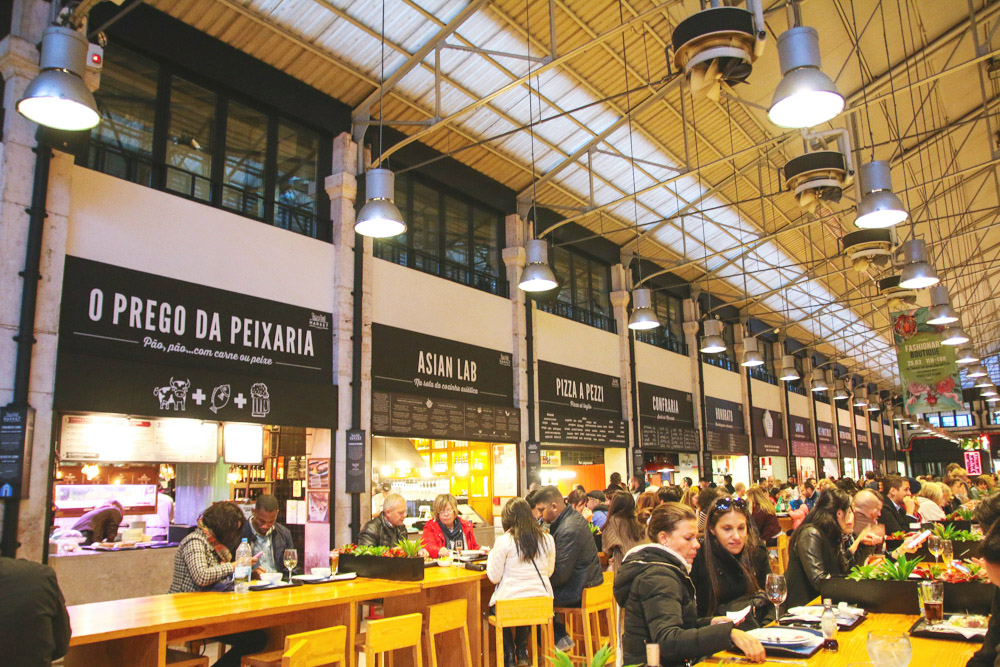 Time Out Market Lisboa
Of all the places to eat in Lisbon, we only ever ate dinner at the Time Out Market. I know right?! We ate there 2 out of 3 nights (the first night we just cooked in our airbnb) and haven't stopped thinking about the Time Out Market since.
Time Out Market is Time Out's flagship food market (they're opening another one in London this year and I can't tell you how excited we are about that). It opened in 2014 and now welcomes over 2 million visits a year and is Lisbons number 1 tourist attraction (how crazy is that)!
It's basically a huge (super cool) warehouse with a massive central seating area lined with a whole host of some of the best restaurants in Lisbon. All the restaurants have been hand picked by editors and critics from all over the world ranging from street food style restaurants to some that have gourmet food. Basically, whatever takes your fancy.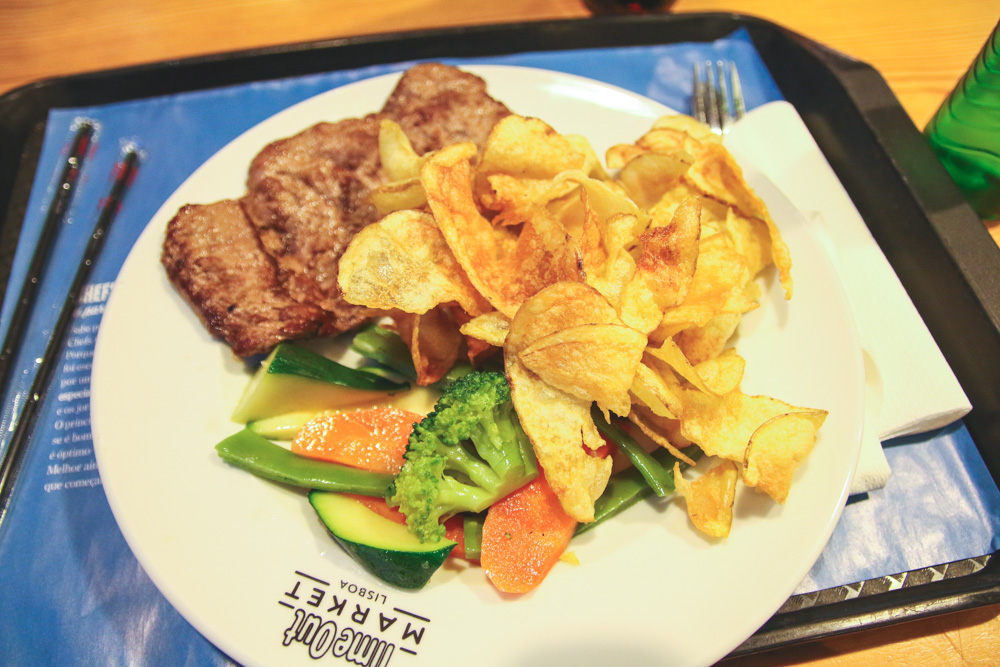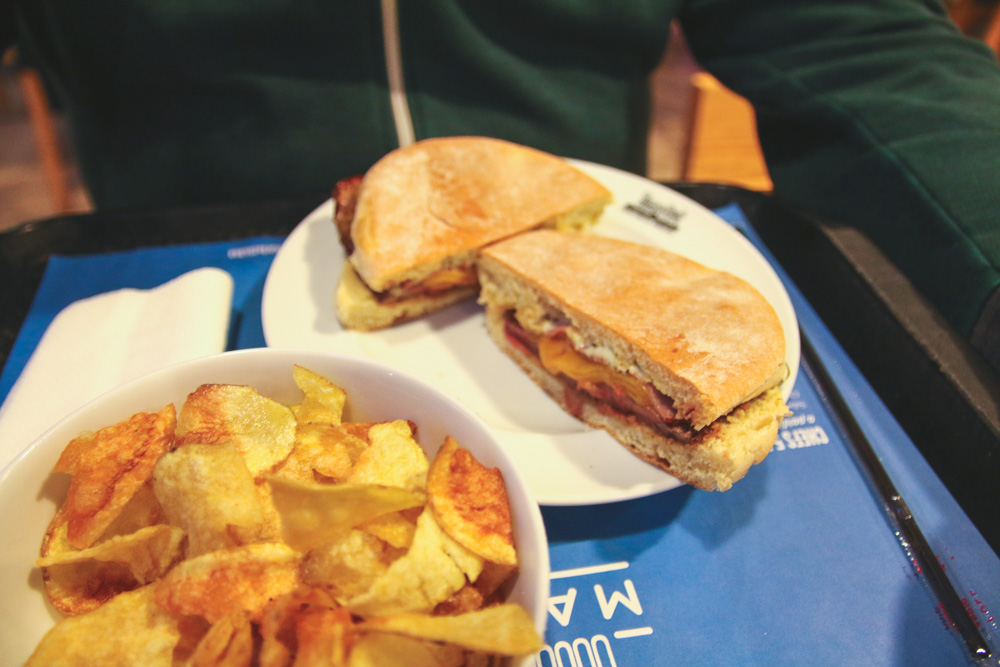 O Prego da Peixaria
On the first night, we chose to eat at O Prego da Peixaria, which was actually a restaurant that I had planned to go to anyway. Though their menu selection was limited in comparison, it was still SO good! Shane is still raving about the Prego sandwich that he ate almost 3 weeks ago now and tried to recreate it when we got home (it definitely wasn't even half as good).
I had the steak without the sandwich and it was so so good and perfectly cooked. Not so much a fan of the crisps, but the steak and veg made up for it.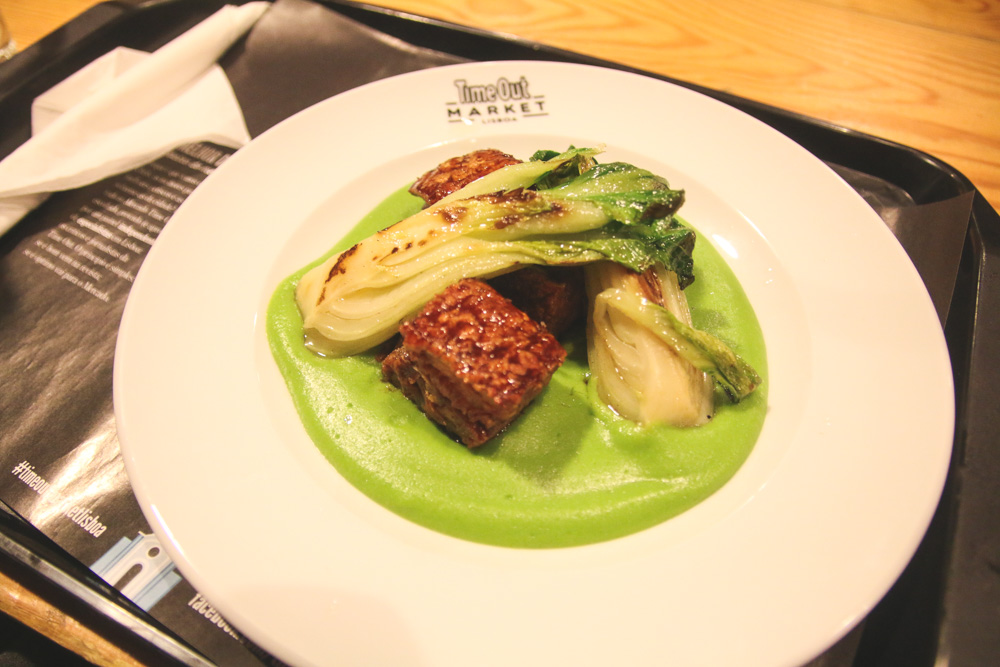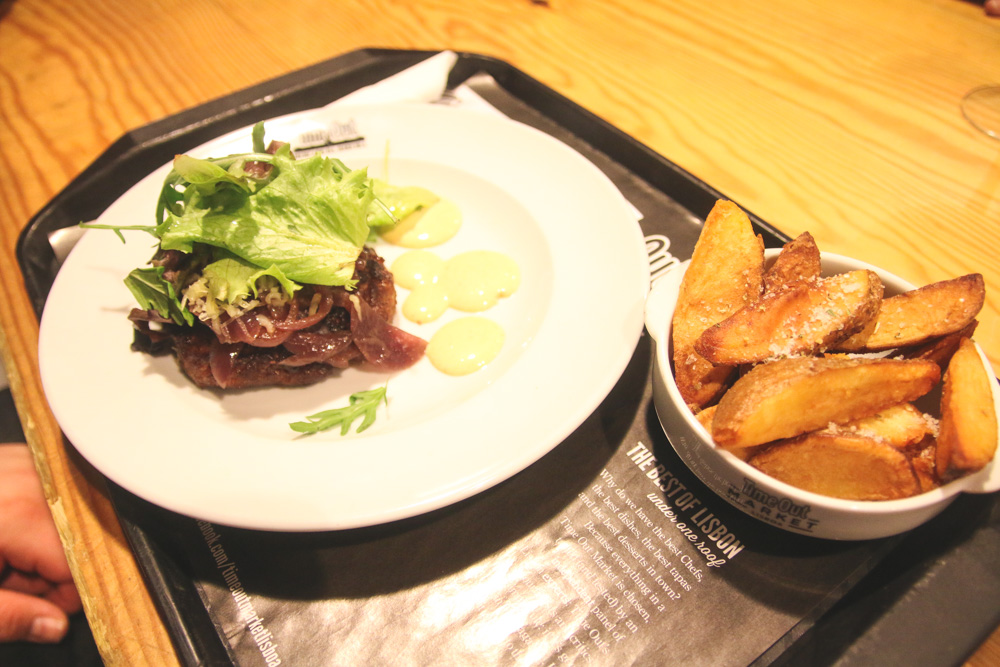 Alexandre Silva
On the second night, we ate at Alexandre Silva which was my absolute favourite meal I've ever eaten. I got the Pork Belly with Pea Puree and Pak Choi and honestly, it definitely wasn't what I was expecting when Shane brought over a huge bowl of green and a few tiny chunks of Pork Belly, but it was amazingly filling and so delicious.
I love how great the Time Out Market is if everyone wants to eat different things too, because of the communial seating, you just order from wherever, find some seats and you get buzzed when your food is ready to collect.
If you ever visit Lisbon, please visit Time Out Market! It's open Sunday-Wednesday 10am-12am and Thursday-Saturday 10am-2am.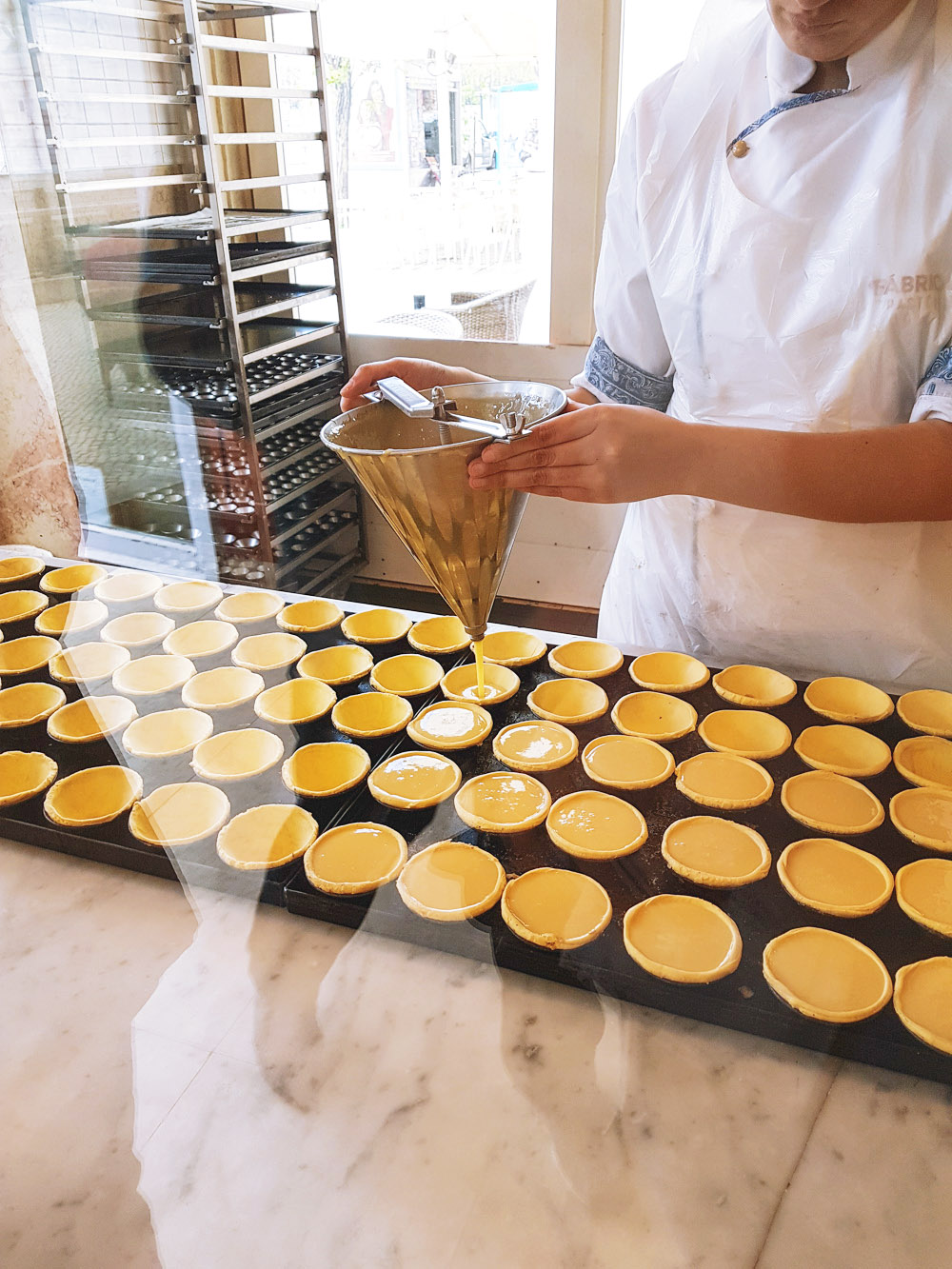 Pastel de Nata's
If you follow me on instagram, then you probably saw a million instastories and photos of the famous Pastel de Natas that Lisbon is so famous for. They're a traditional Portuguese custard tart, with the most amazing flaky pastry and topped with icing sugar and cinnamon. You can't go to Lisbon and not try one.
So obviously, I was on the hunt for the best pastel de natas in the city.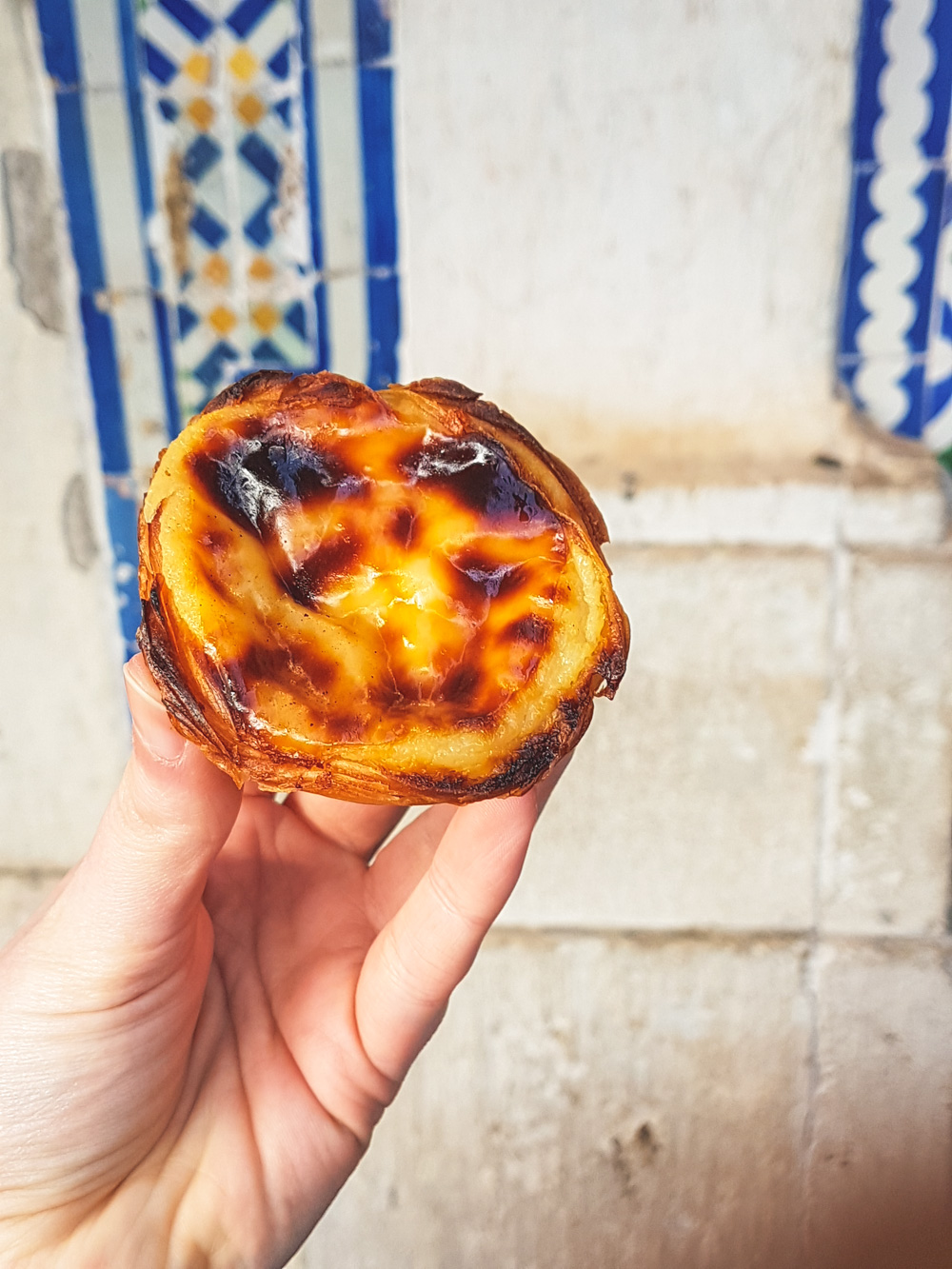 Pasteis de Belem
In first place is Pasteis de Belem. They were the first ones we tried and nothing the entire trip beat them. They were the perfect amount of crispy flaky pastry, filled with sweet gooey custard.
The only downside was that they're a bit outside of the centre of Lisbon, but if you want the best Pastel de Natas, it's worth a trip to Belem. Visit the Jeronimos Monastery and Belem Tower while you're there! They were €1.10 each.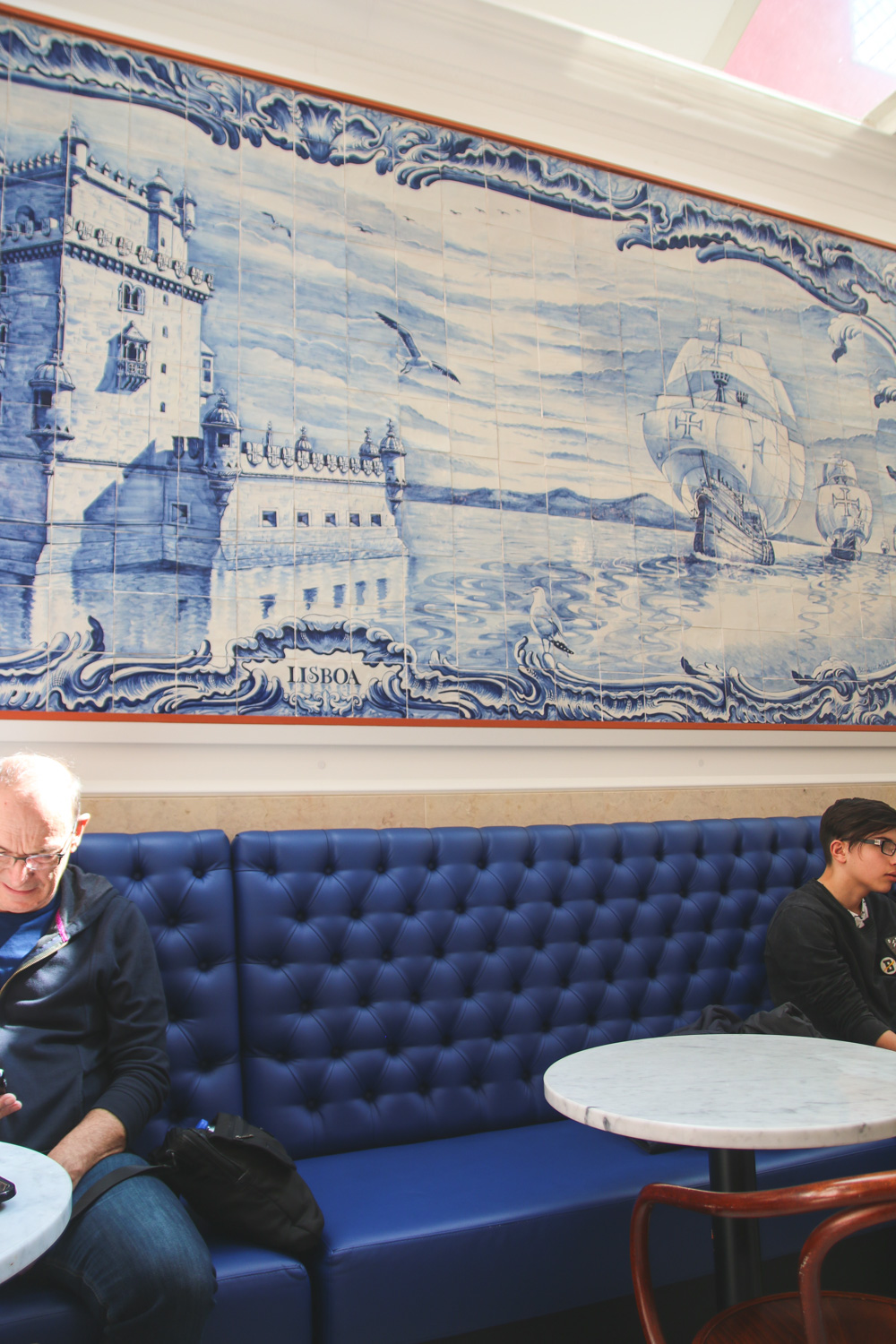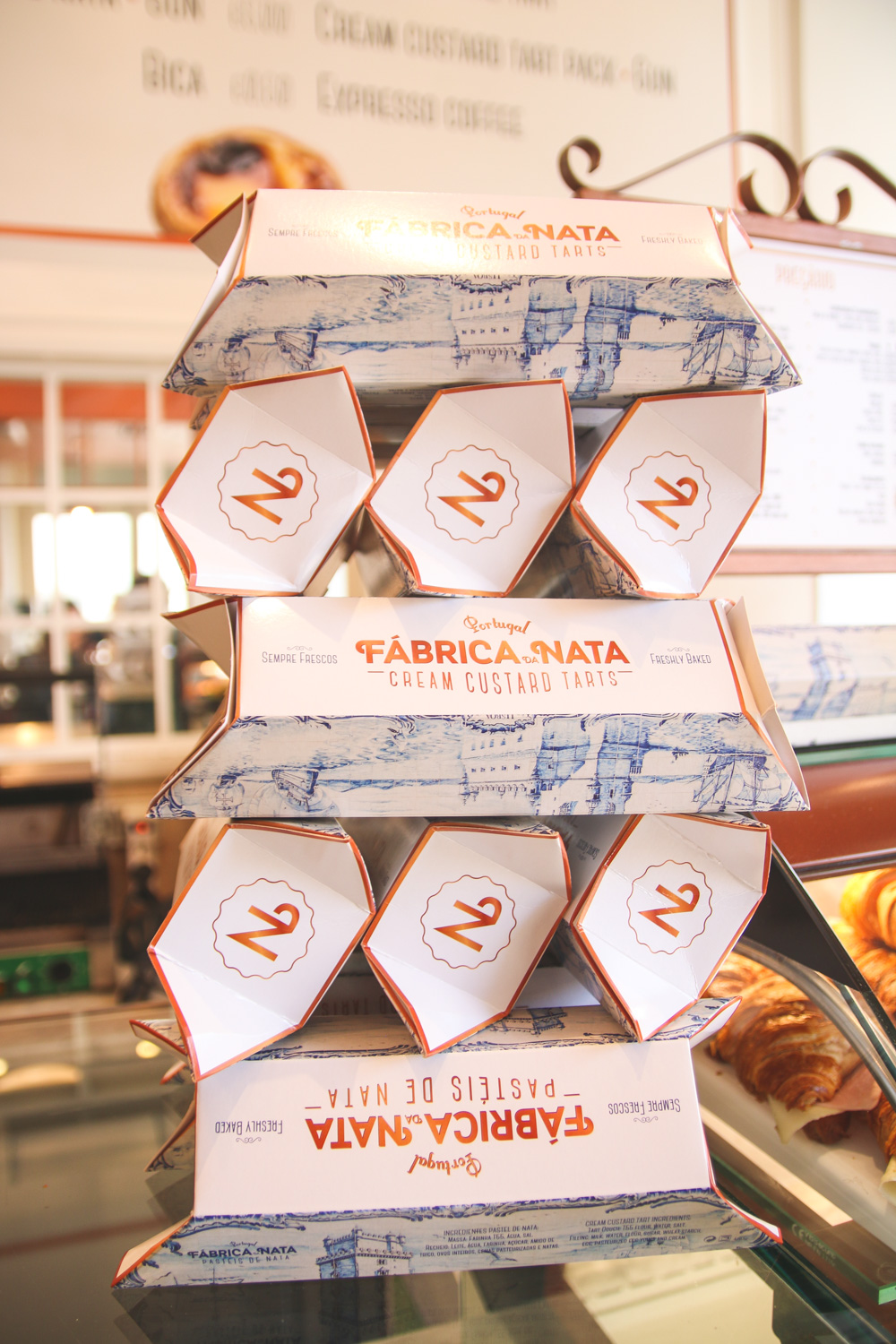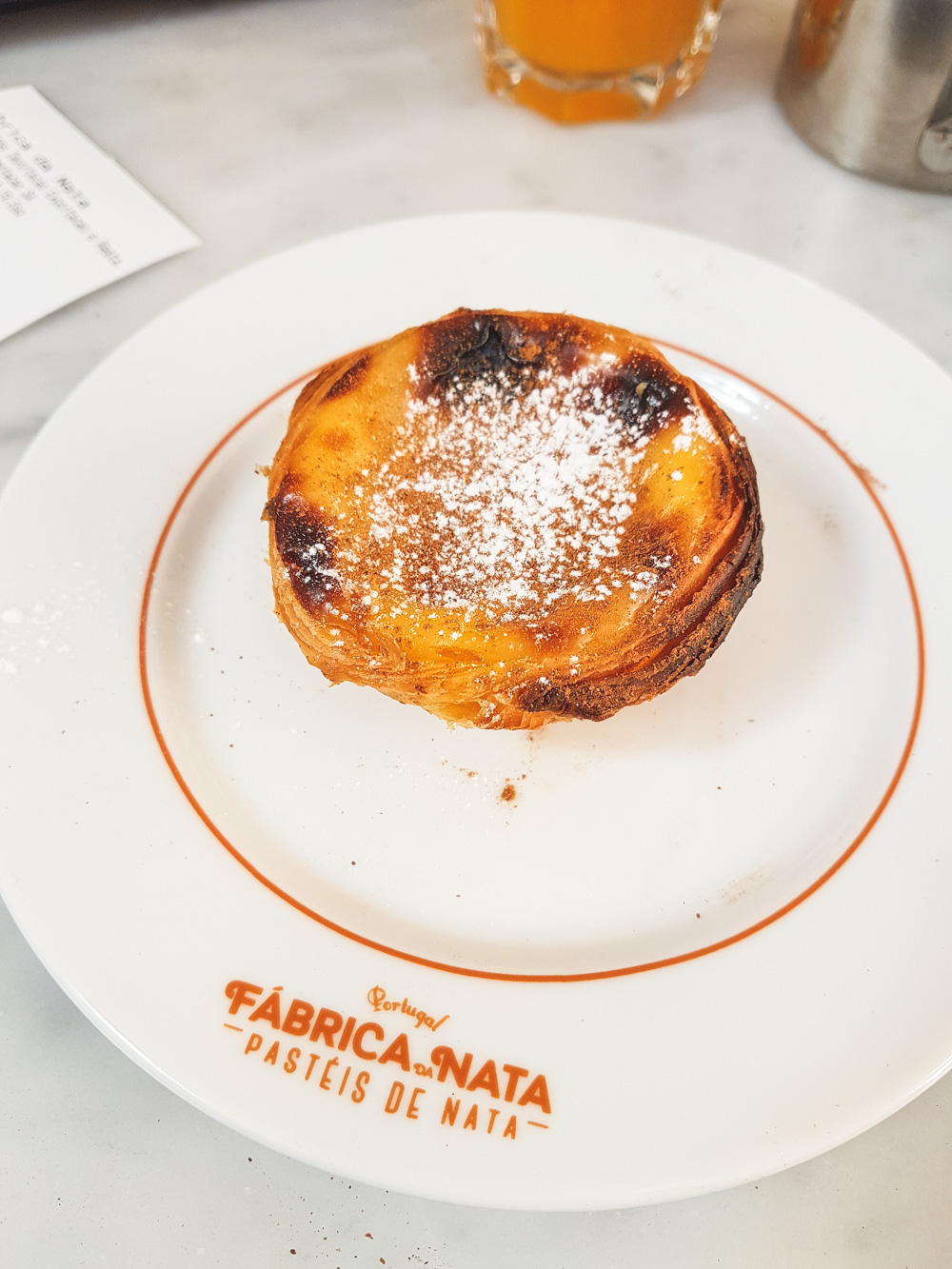 Fabrica da Nata
They had the most amazing decor at Fabrica da Nata. I love that you could also see the production of the pastel de natas from a little viewing window but the Pastel de Nata's were the second best we tried and the closest in texture to the ones from Belem.
The shop is just up from the Santa Justa Elevator. I forgot how much they cost but it was roughly €1 each.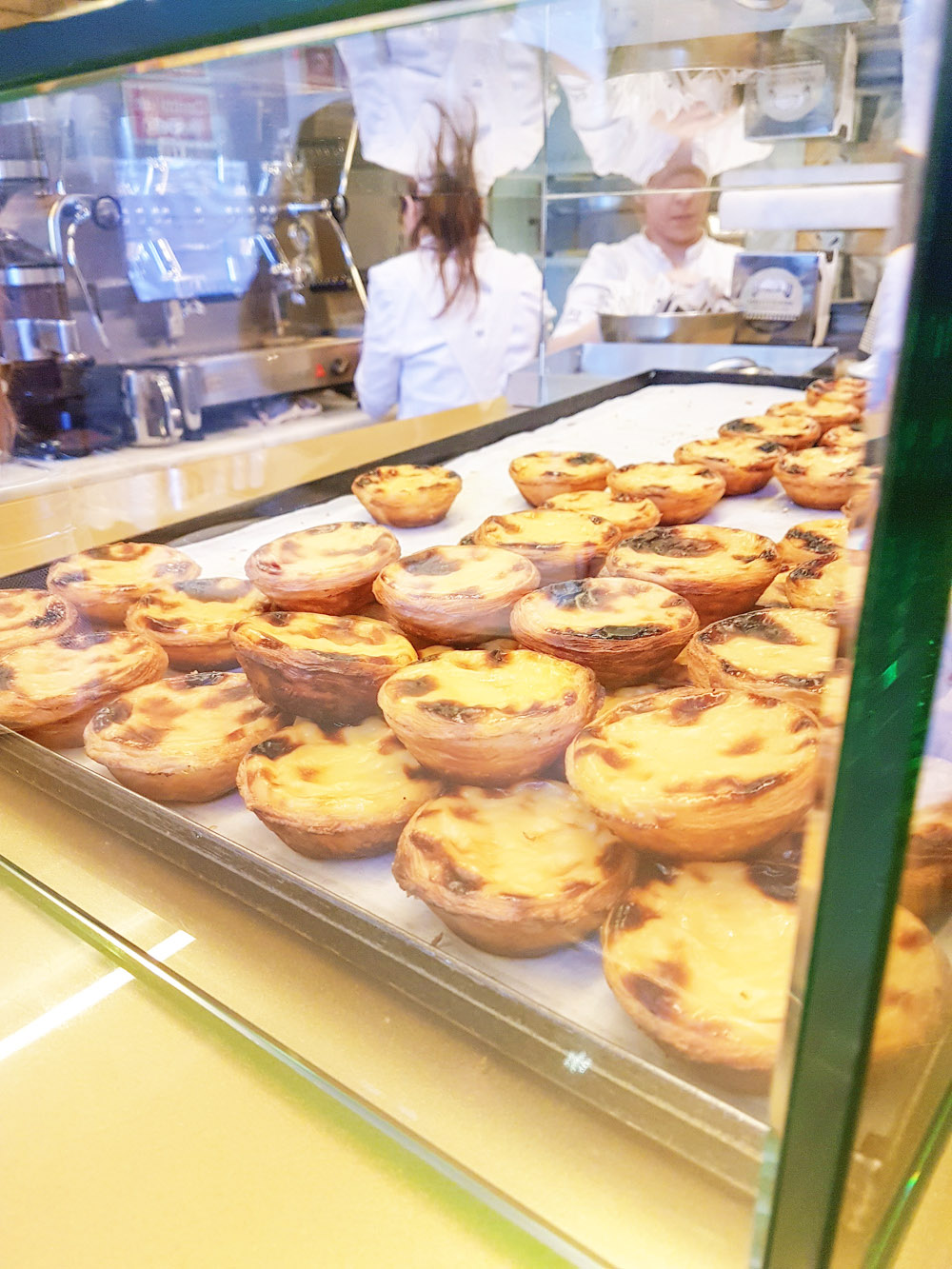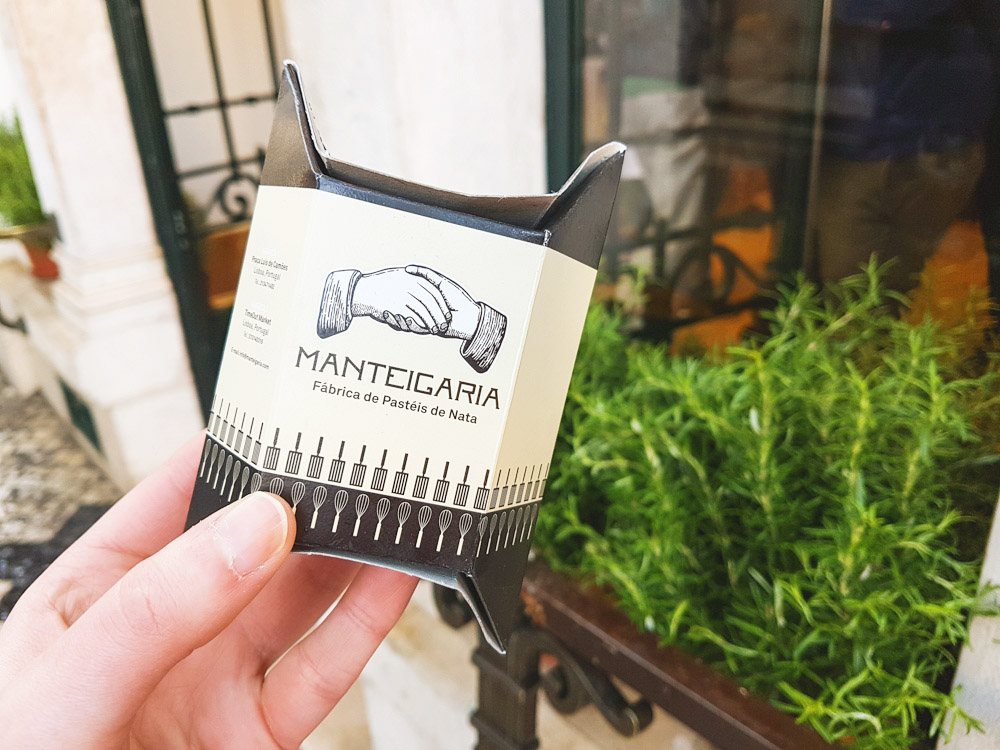 Manteigaria
In third place was Manteigaria. We definitely ate these the most during our time in Lisbon as they were most accessible. They had a shop in Time Out Market, so we'd stop there and grab some for dessert on the way out. I loved the pastry of these the most as it was so flaky, but the filling just seemed a little blander than the rest, and a lot more gooey. They cost €1 each.
I really want to try make some, but I've read that it takes months to perfect the handmade pastry! I'll definitely give it a try though one day, as I'm definitely missing them.
Have you been to Lisbon? Where was your favourite place to eat?
Save
Save
Save