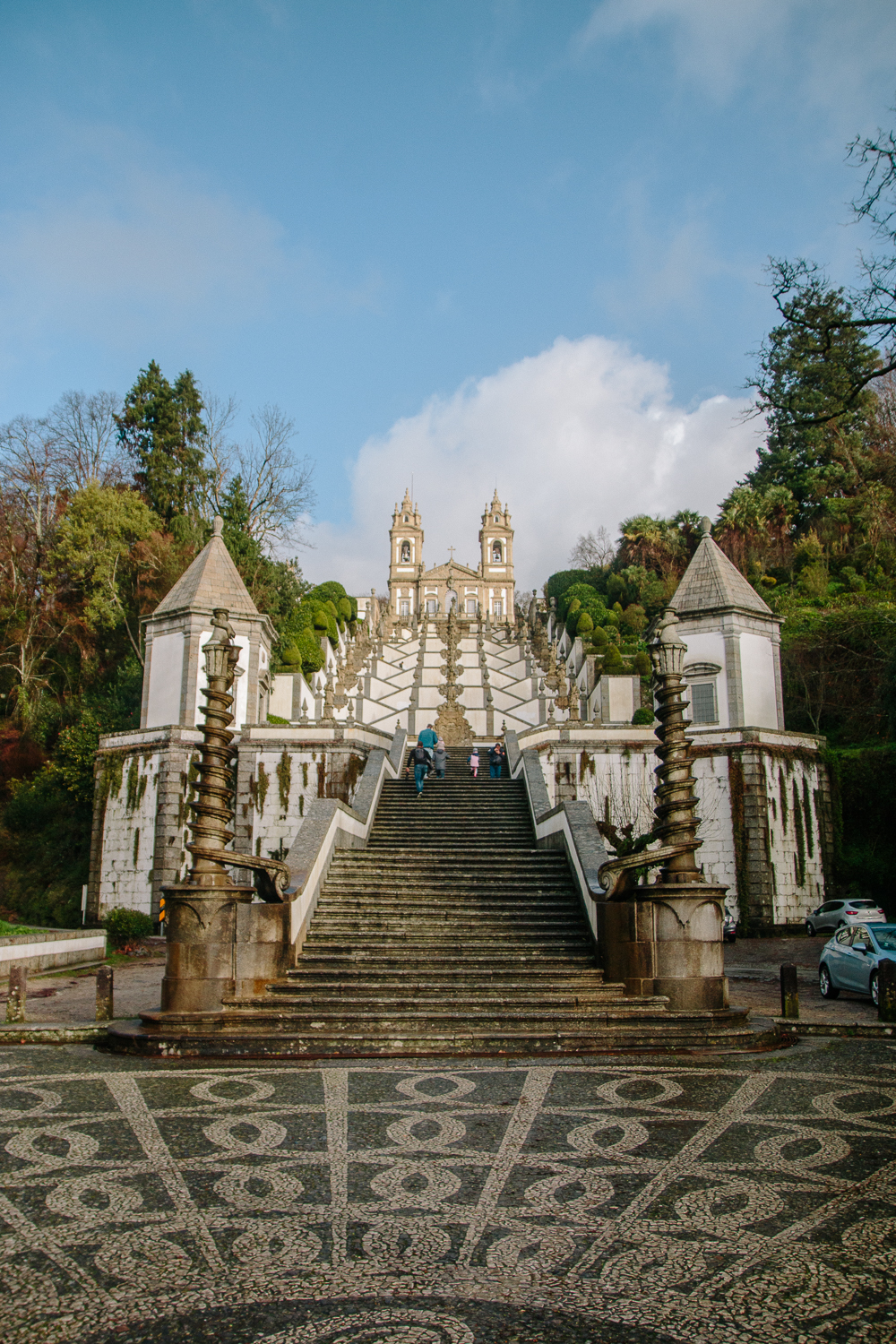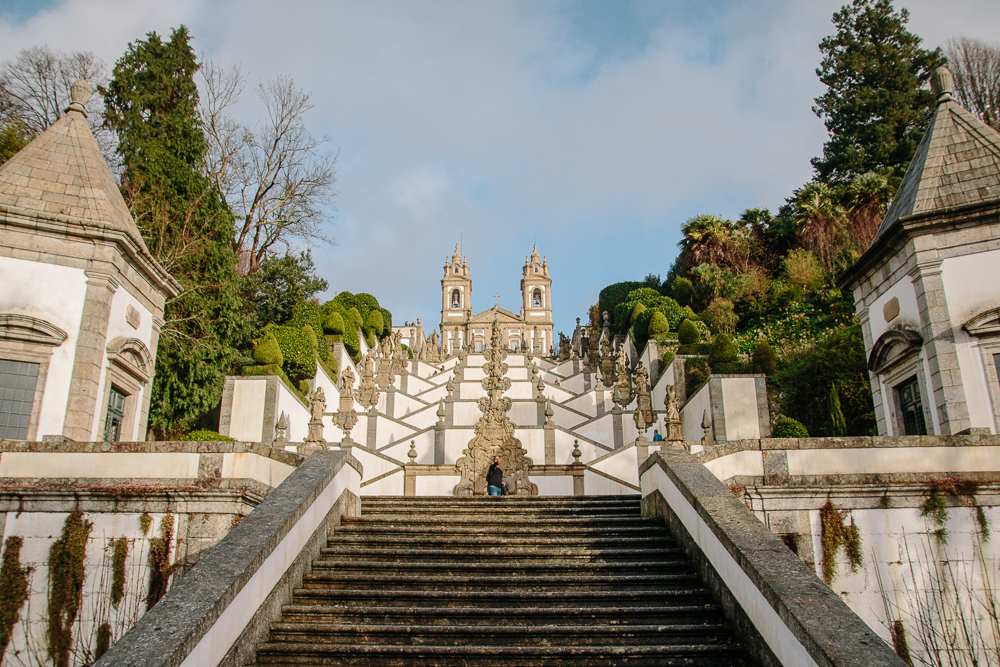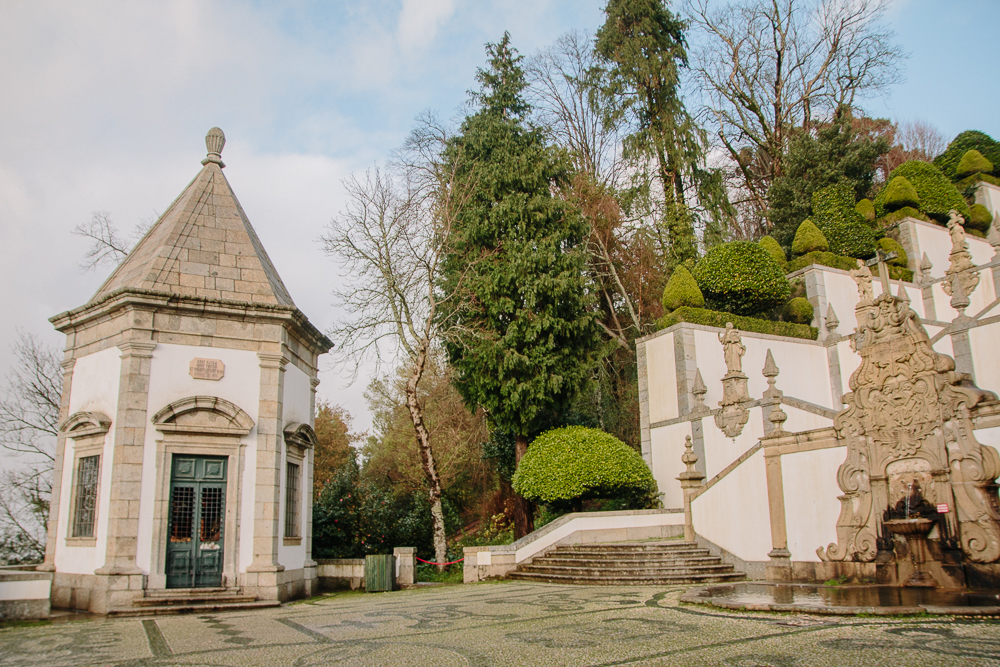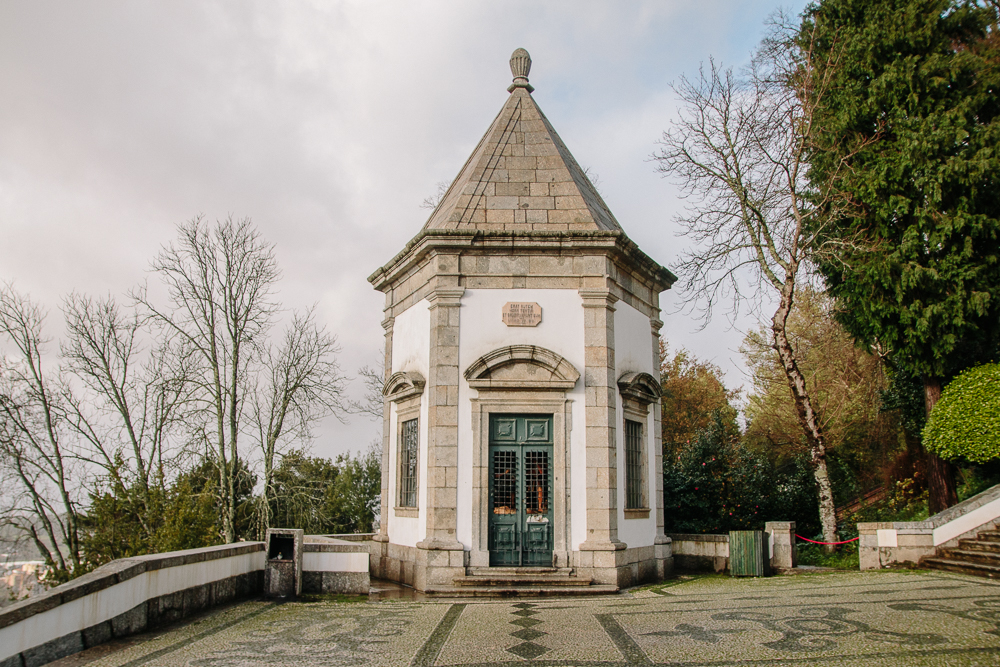 Bom Jesus do Monte
I'm a little late posting this almost 7 months after we visited Portugal and Spain on our Christmas Roadtrip in the van. We left the UK on the Portsmouth to Santander ferry on 20th December (you can read about that over on our campervan blog – it was terrible), arriving in Spain on the 21st December. We made our way to Portugal and our first stop was at Bom Jesus do Monte.
It's one of those places I'd seen so many van people we follow visiting on their way through Portugal and the steps just looked so amazing, so we made a quick stop here on a break from driving for hours on end to get down to the Algarve in time for Christmas. The weather wasn't the best – we got caught in a few quick downpours, then the sky would clear, then we'd have a bit of rain again, but we made the most of the stop.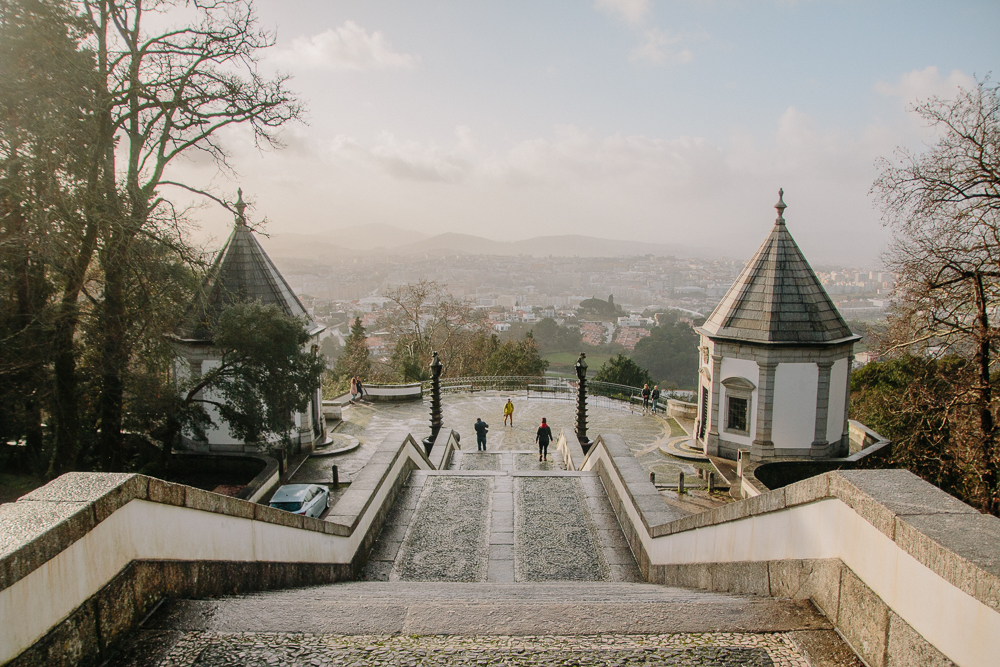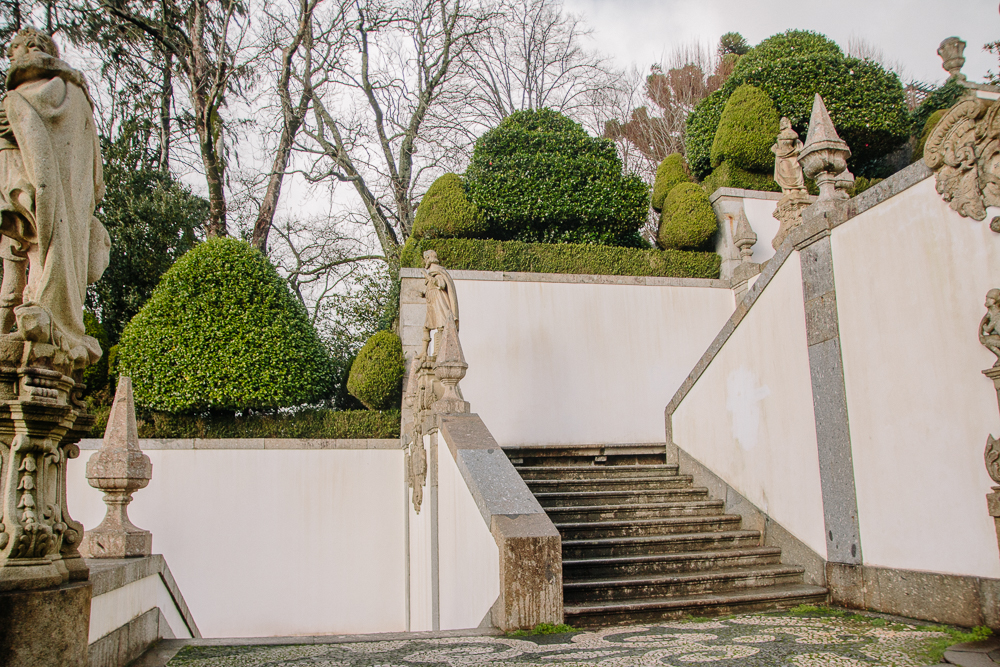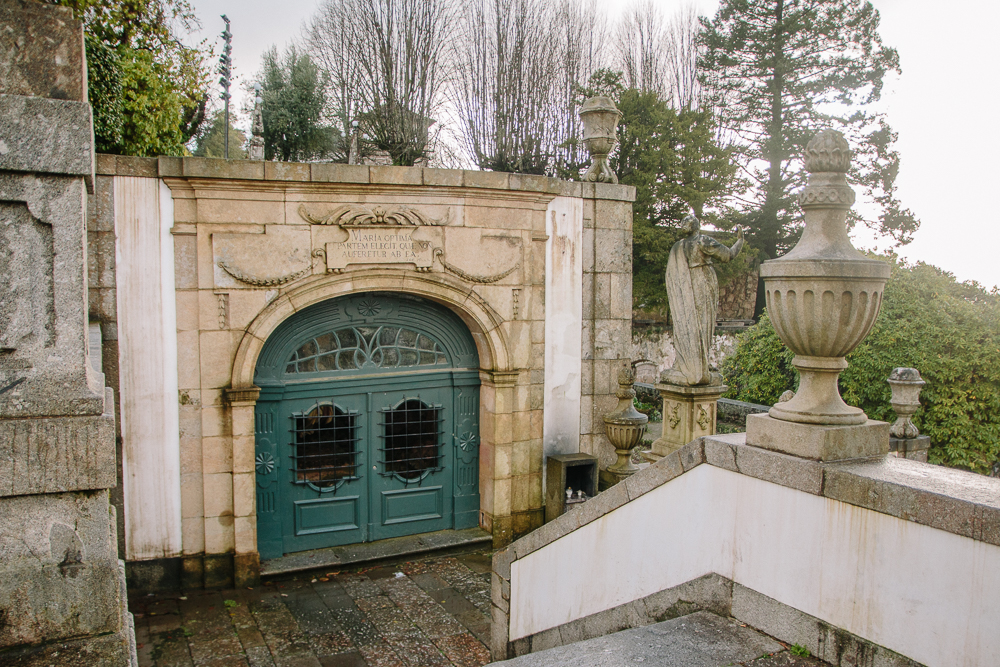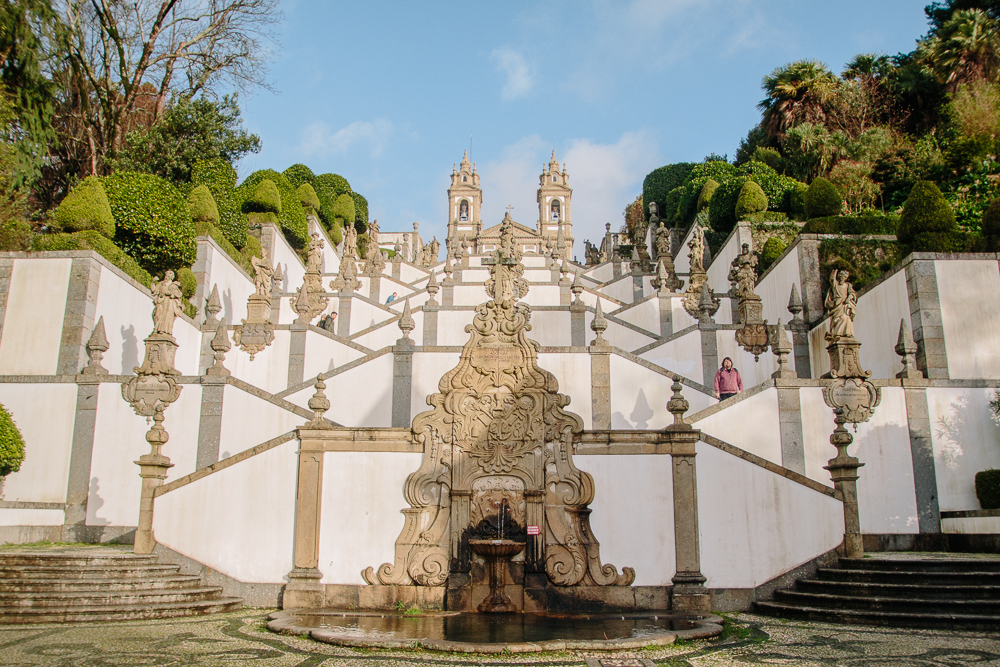 So Many Steps
Bom Jesus do Monte is classed as a Sanctuary, rather than a typical church or cathederal, but it's mostly known for it's dark granite staircase covered in white plaster zig-zagging up the hill. There's a total of 577 steps, and pilgrims would usually climb up them on their knees to reach the church at the top overlooking the city of Braga, with small rooms off to the side depicting religious statues along the way.
Luckily these days, if you don't quite fancy the hike up the stairs, you can take the funicular from the bottom which costs €1.50 one way, or €2.50 return (as of December 2019). I'd recommend taking the funicular up, and walking down, otherwise you don't get to explore the amazing staircase properly.
There are 2 car parks, one at the bottom which as far as we could see was free, which is a short walk to the bottom of the staircase + funicular. The bottom steps are a lot more spaced out than the main section of stairs, but it's about a 10 minute walk to the famous section. The top carpark costs to park – I can't remember how much for cars but for motorhomes it was €10, so I'd recommend parking at the bottom to save yourself some money! You can see up to date prices and opening hours on their website.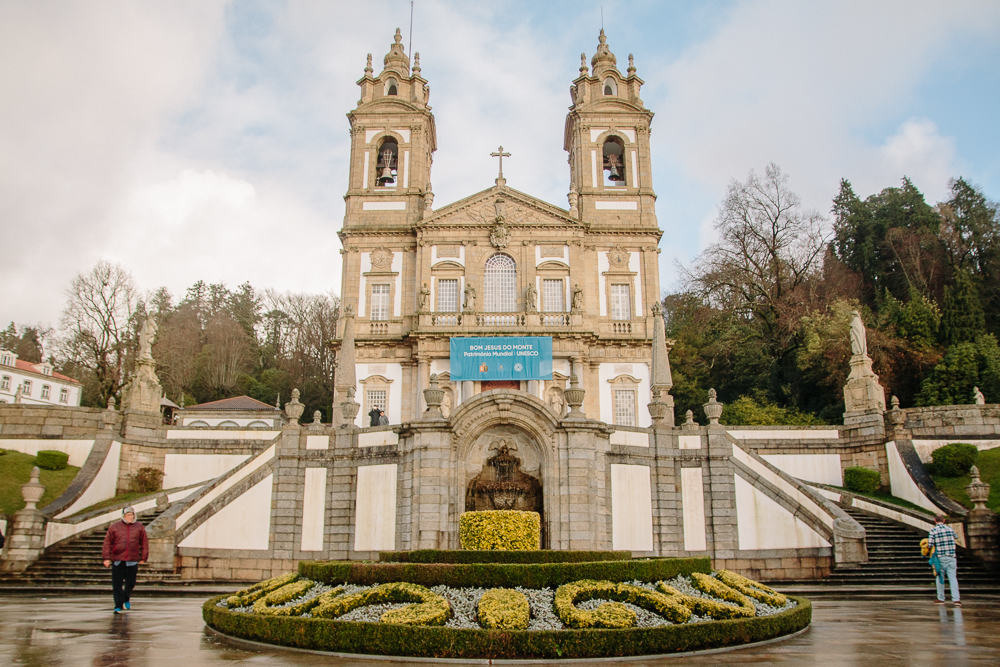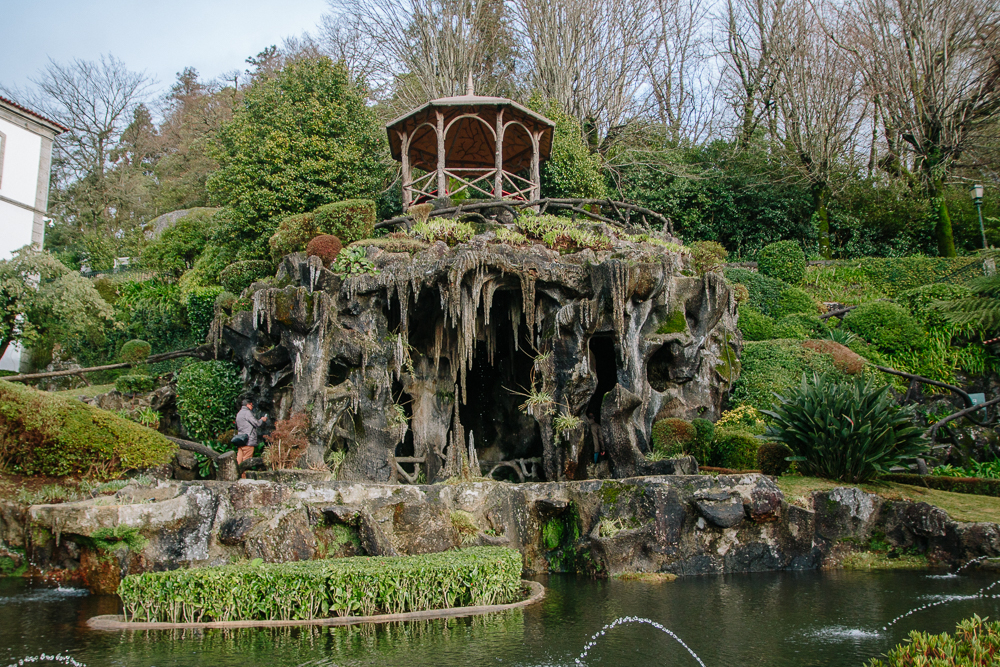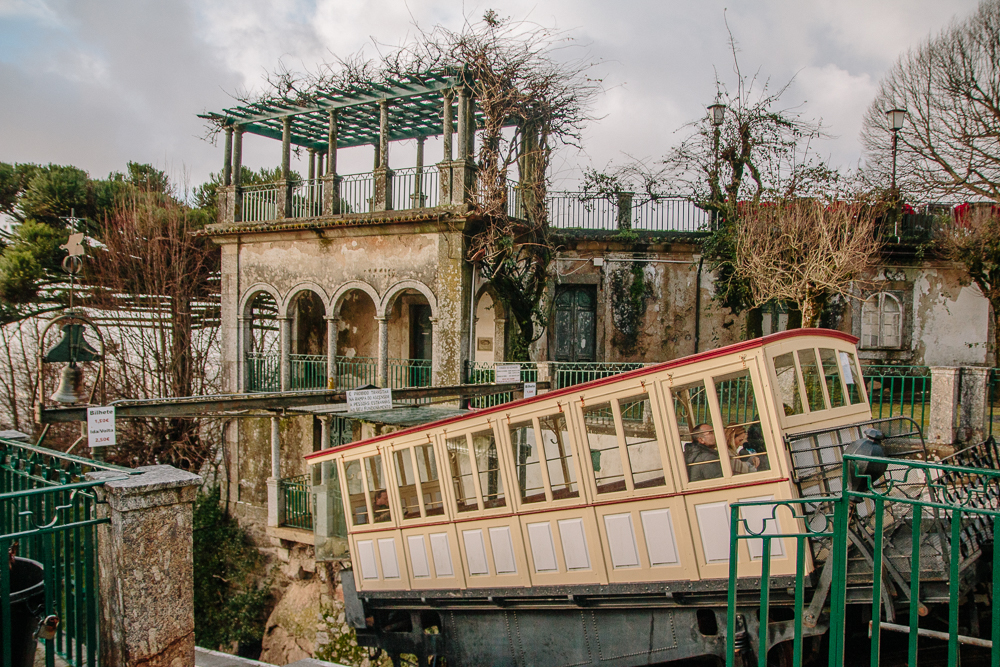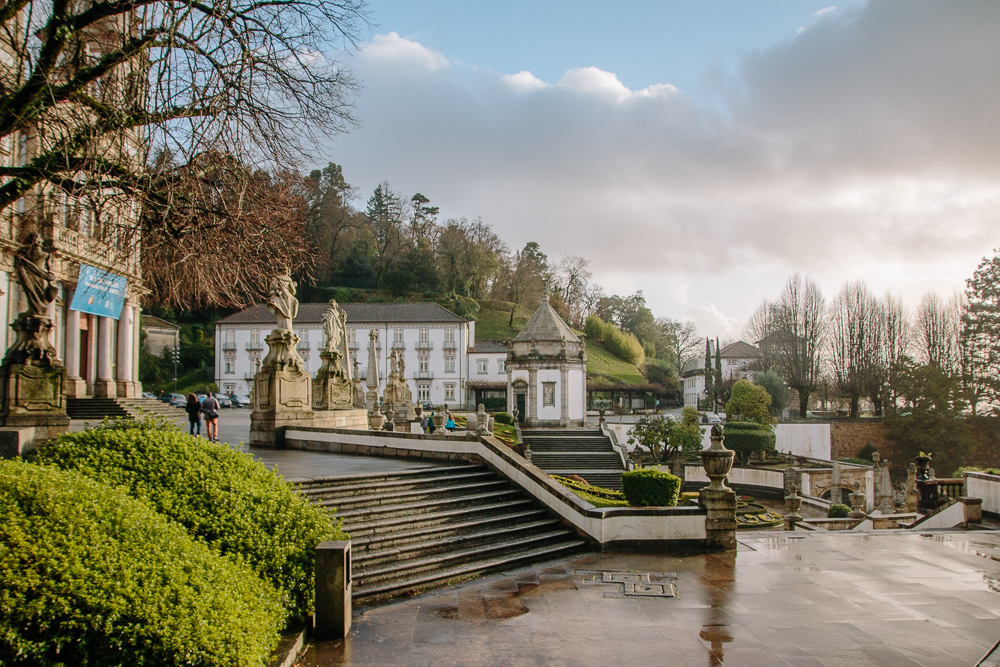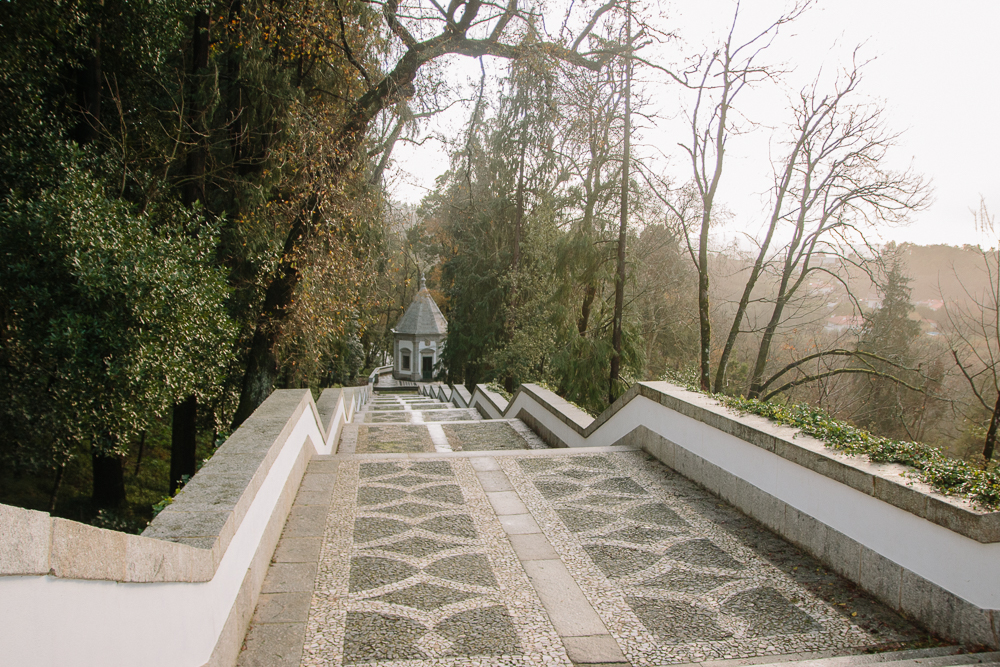 At the top, there's a small 'resort' with the church, funicular rail station, some cafes, viewpoints, gardens, museum and a few hotels, so once you've climbed the hundreds of stairs, you can rest at the top before heading back down! The gardens are really nice filled with bandstands, fountains and caves, though we didn't fully explore them due to the weather that day.
It's definitely worth a stop if you're nearby, as we spent a good hour or 2 there just exploring. We also vlogged our trip, so I've put the video of our time at Bom Jesus do Monte below so you can see a little more of the area if you'd like and the next stop of our trip to Costa Nova!
Follow
Save