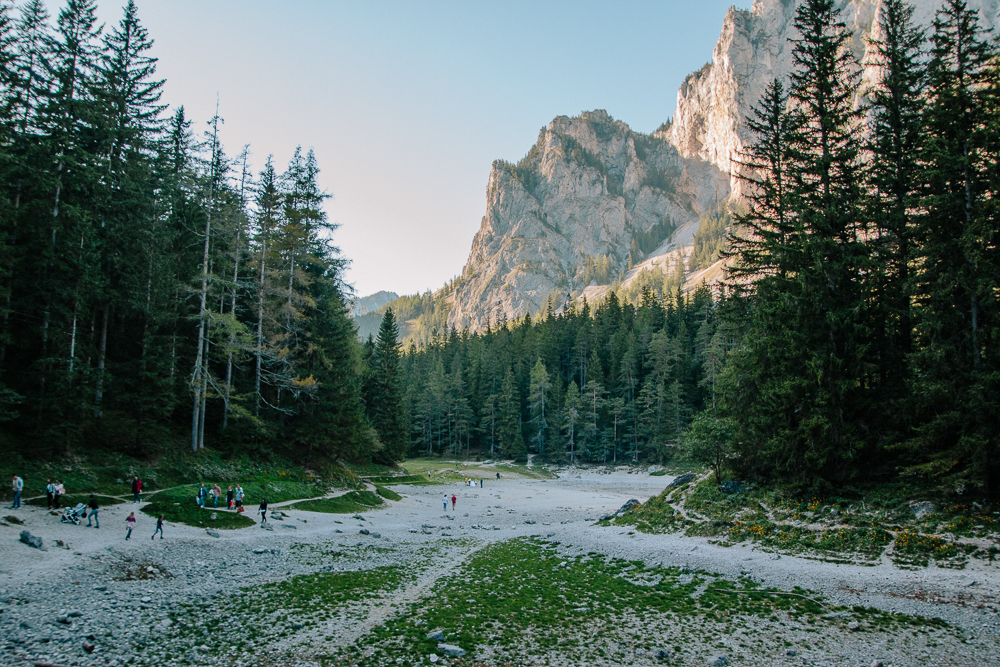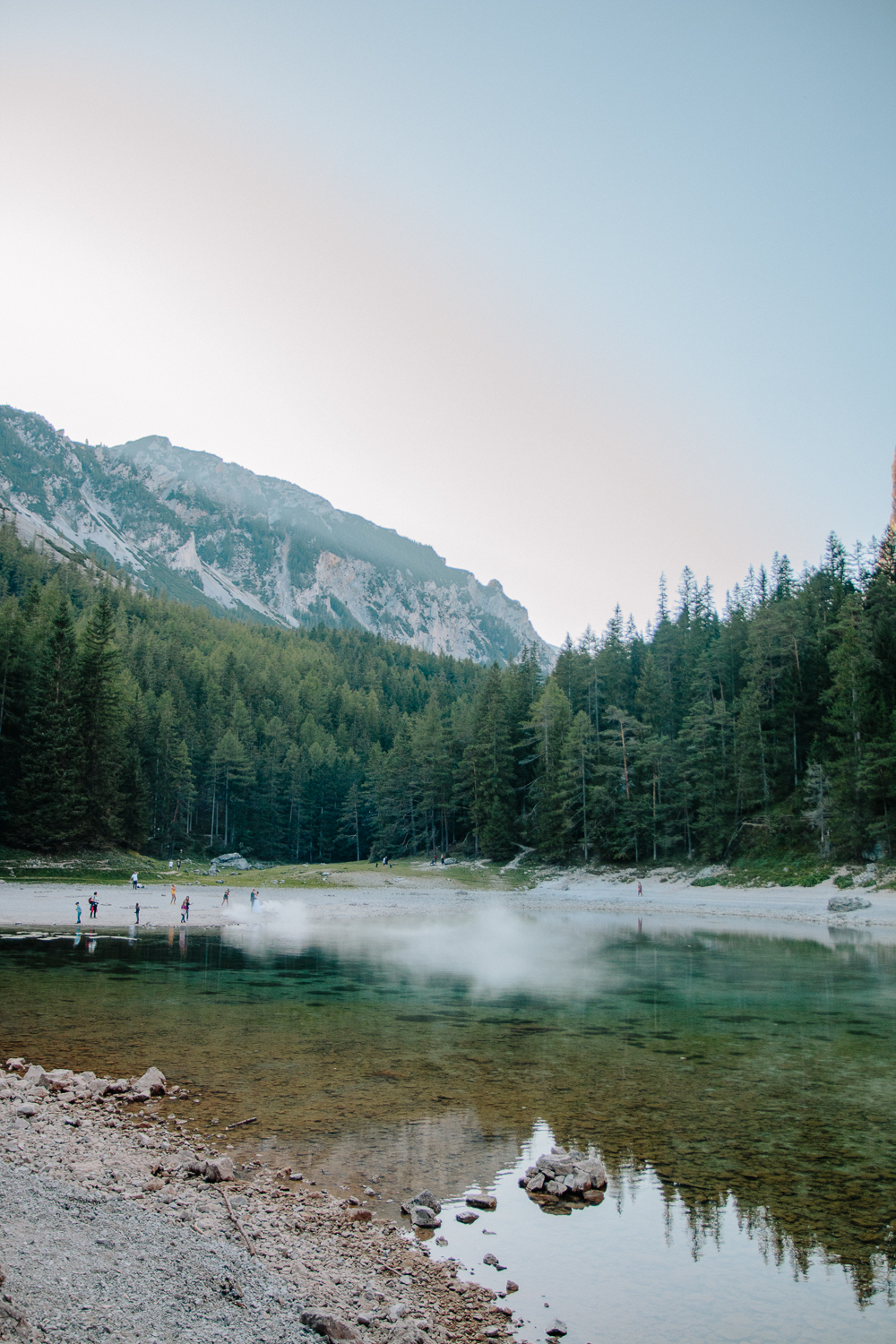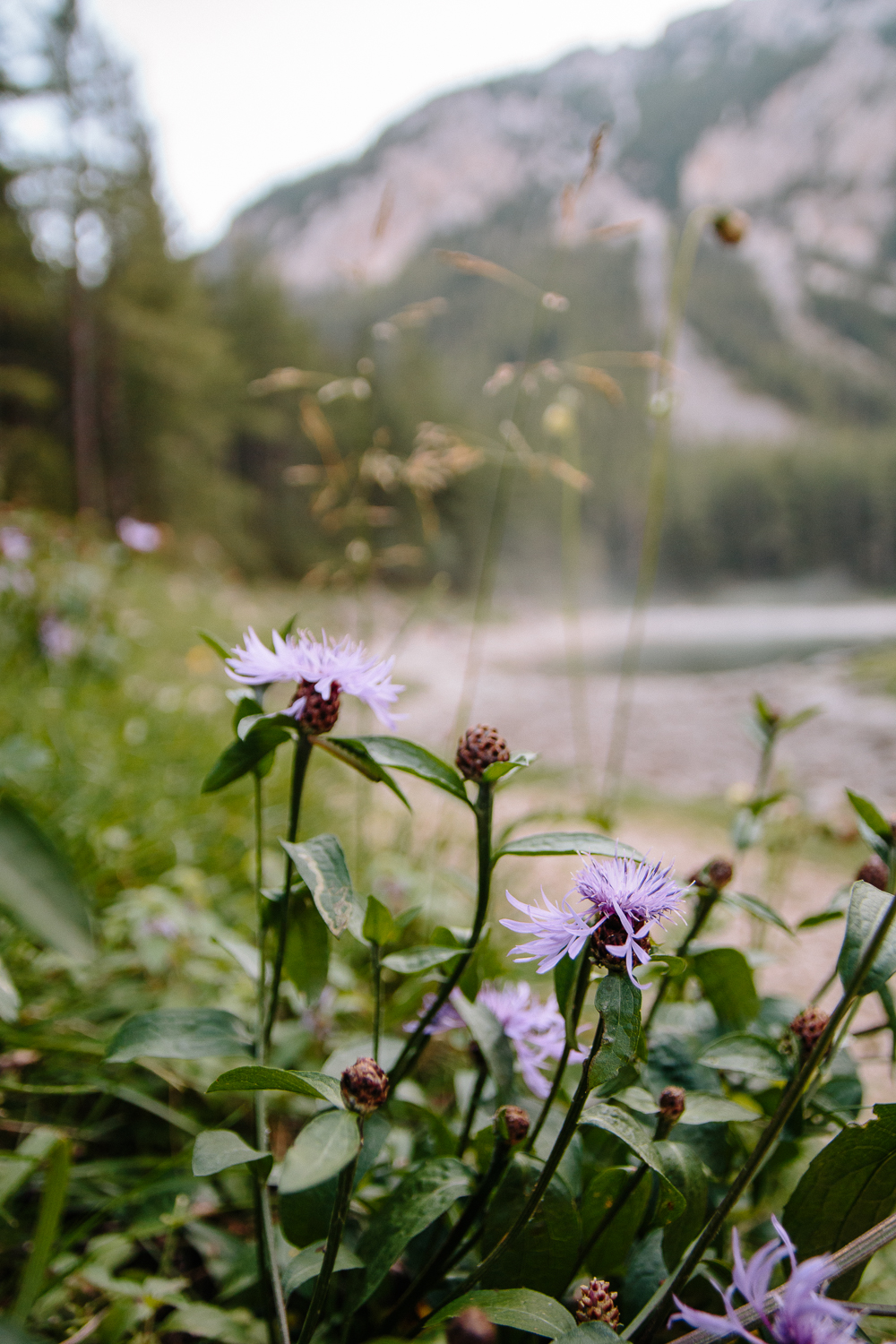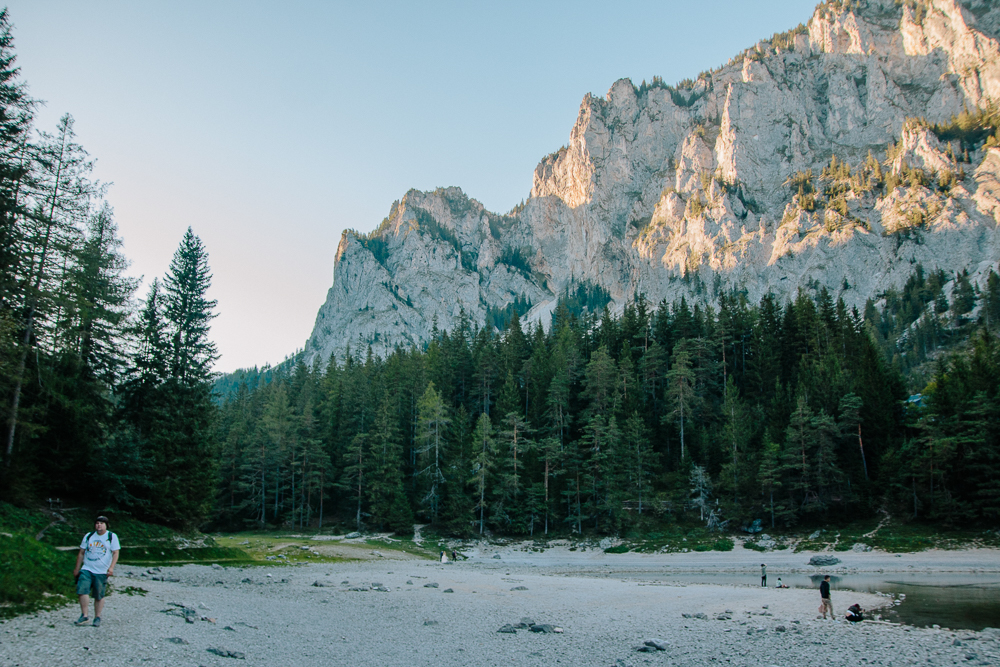 Grüner See
Austria is such an amazing country if you're into adventure, mountains and lakes and just amazing scenery. We drove there from Bratislava in Slovakia, and while most of the country is full of mountains everywhere you look, this area was actually pretty flat. But after a couple hours of driving we found them! I thought I'd share some of my favourite lakes and places that we found on our travels in the Austrian Alps.
Our first stop was to Grüner See lake. An emerald green lake surrounded by mountain views. Well, apparently by September when we visited, the lake is almost dried up, so we didn't quite get to see what we were expecting which was a bit of a surprise, but it was nice to have a walk and stretch our legs anyway. It's not a very long walk, I think we were there maybe an hour or two in total as you have a 10-15 minute walk from the carpark, but it was nice to walk around. It's a very popular place for wedding photos it seems as while we were there, there were two separate shoots happening, one of which involved a smoke bomb!
From around May/June, the lake appears from the snow melt from the nearby mountians, which can get to a depth of around 11 metres (36ft), but as that's the only water source, by the end of summer the lake is mostly gone and you can walk on most of the lakebed! It's not one for swimming though, as all diving and swimming has been banned after an increase in people visiting.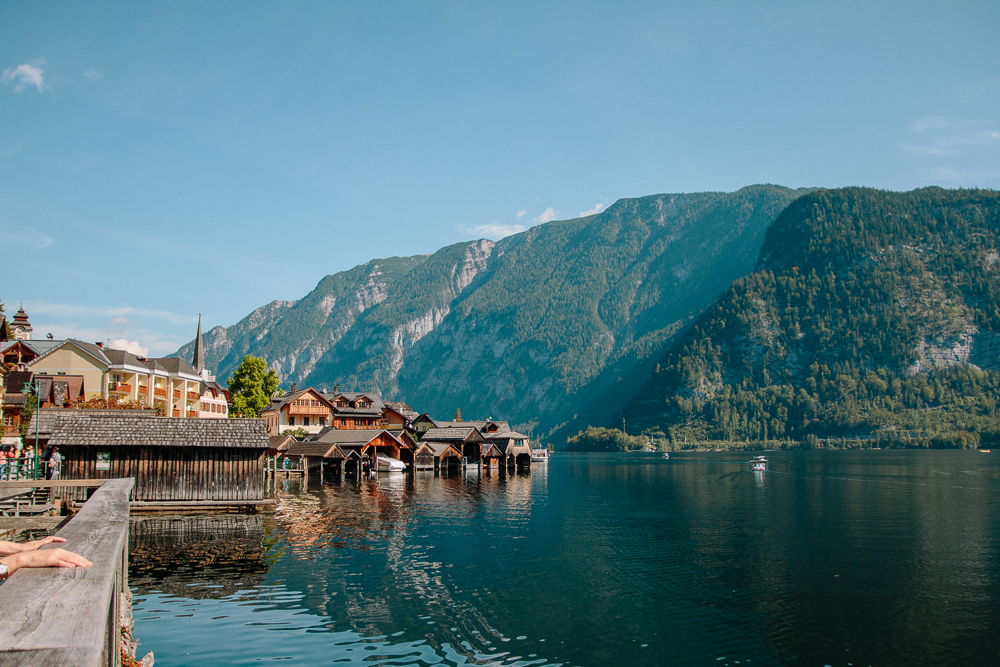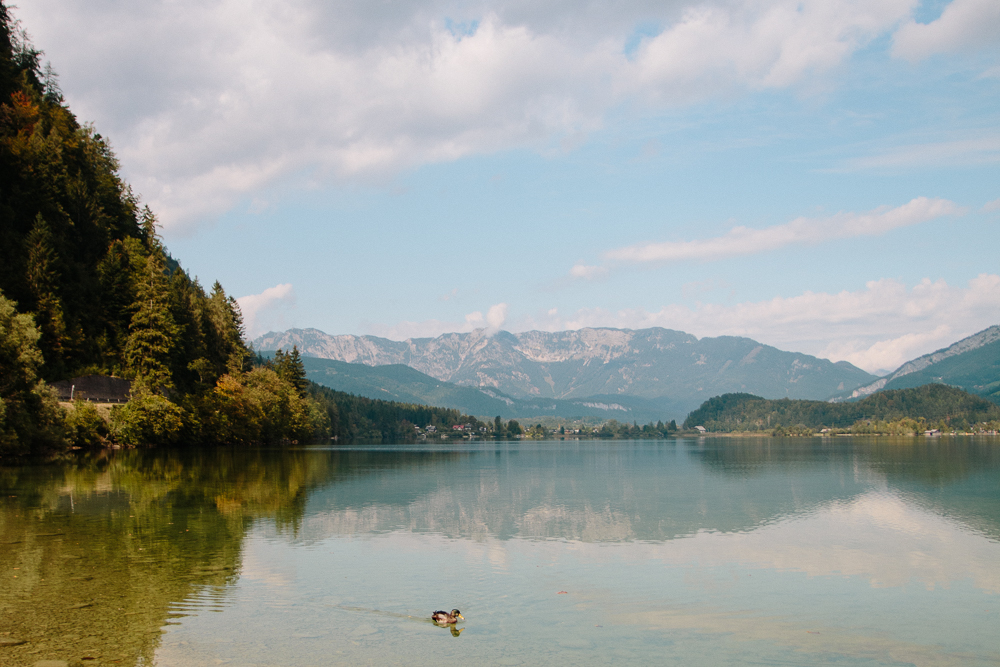 Hallstätter See
We didn't stay here for long, but Hallstatt Lake is actually a really nice lake, and it's the biggest one we visited on our quick stop in Hallstatt. We saw the lake from the town itself which was lovely, but it opens up a lot more at the northern end of the lake and it's so clear! It actually looks like two separate lakes in the photos.
Because parking in Hallstatt is SO bad for high-top vehicles like motorhomes and campervans, I know a few people we follow have recommended to park somewhere else along the lake and kayak into the town (if you're lucky enough to have one obviously) which would be so amazing! The views of the town from the lake are so nice!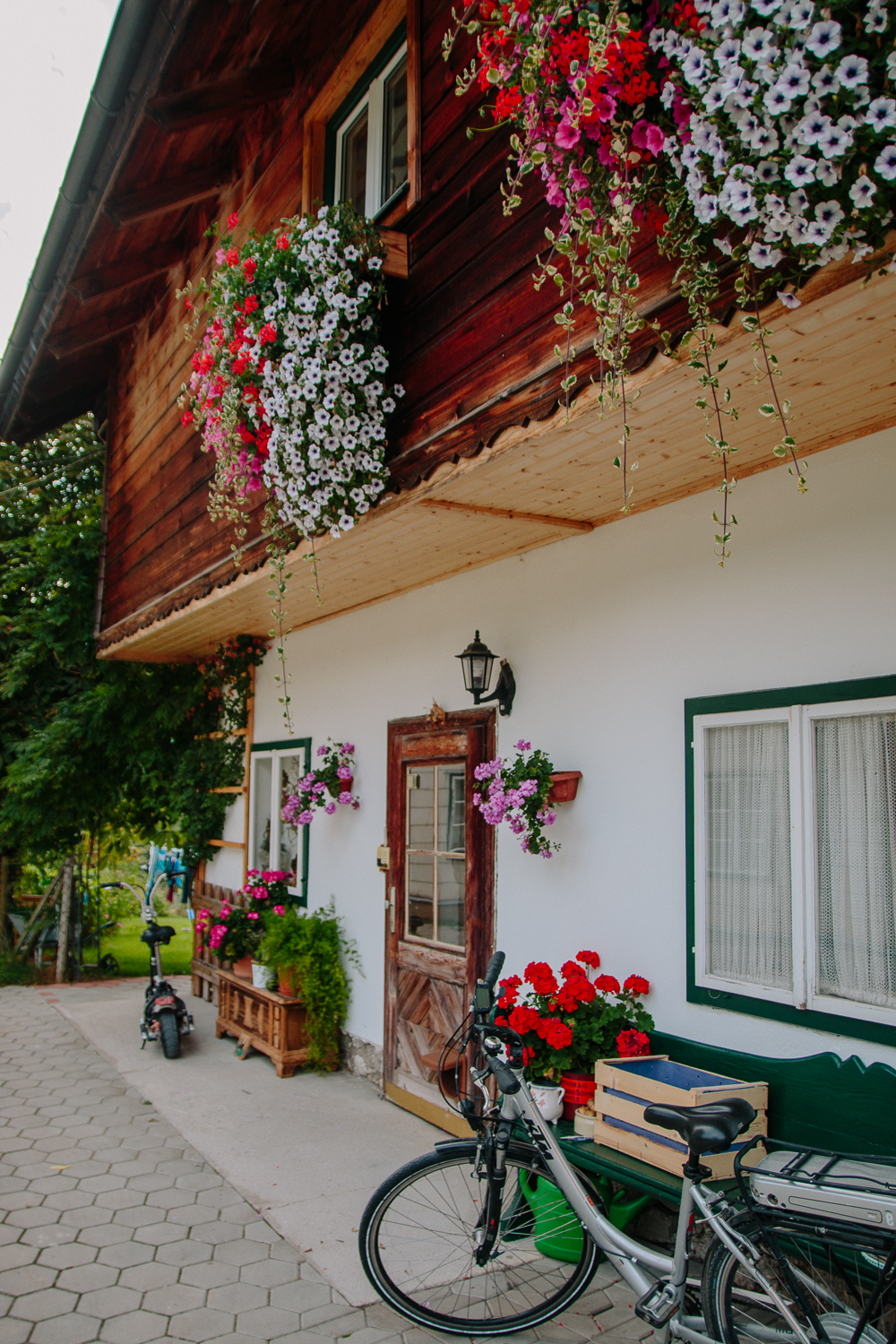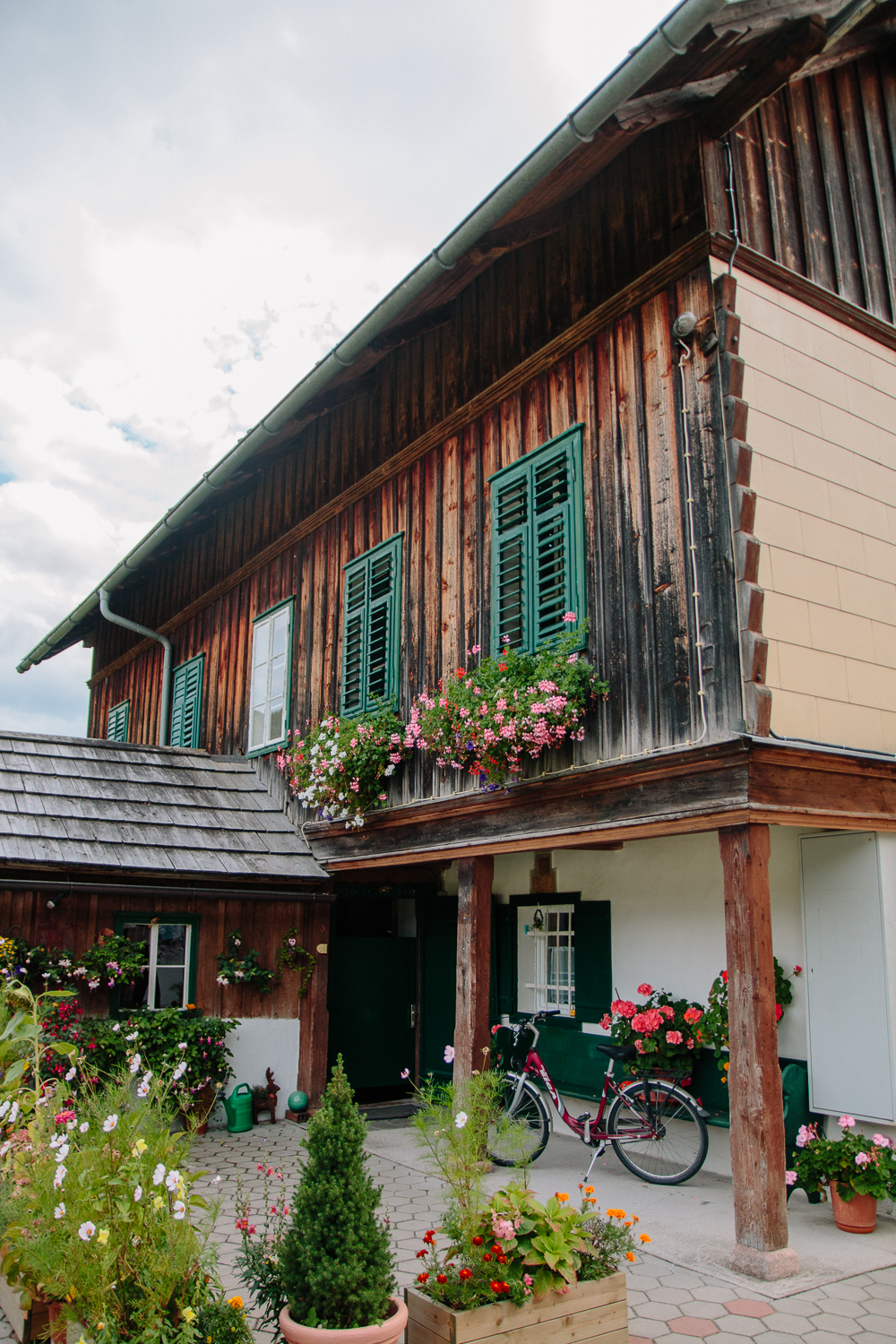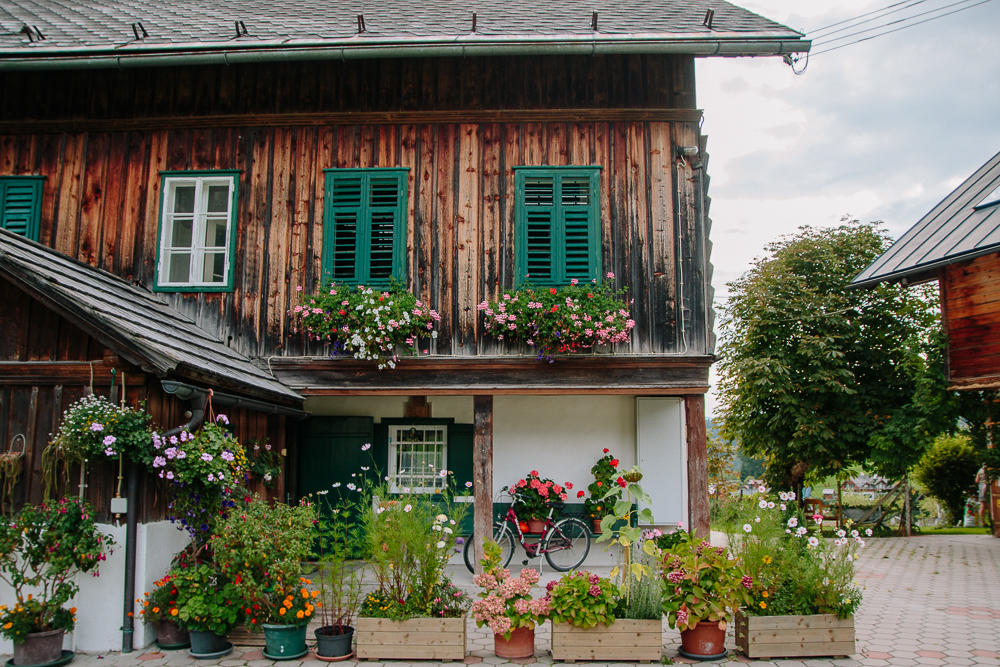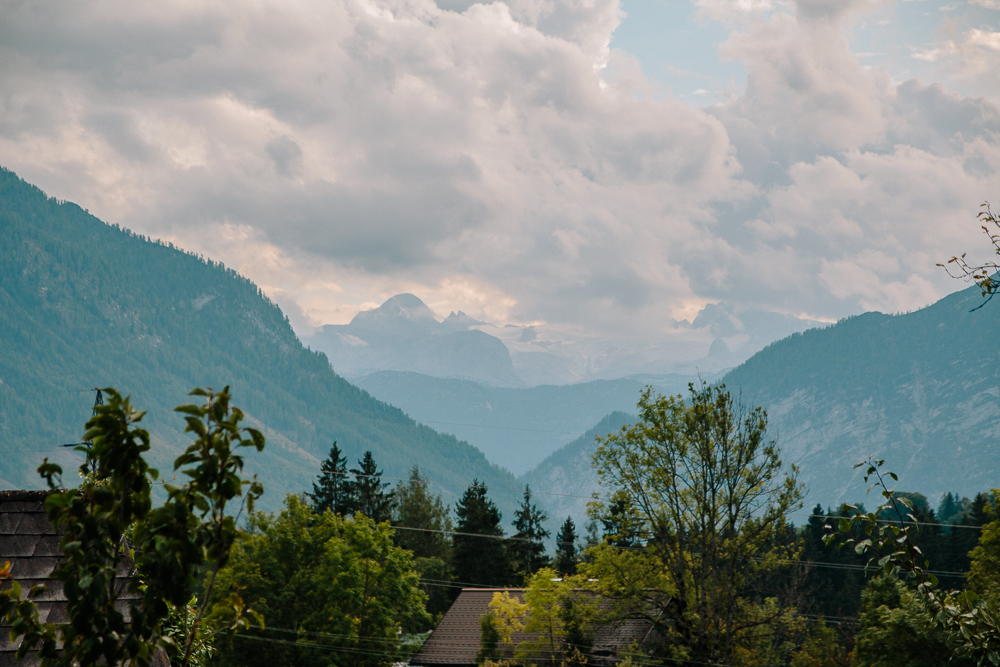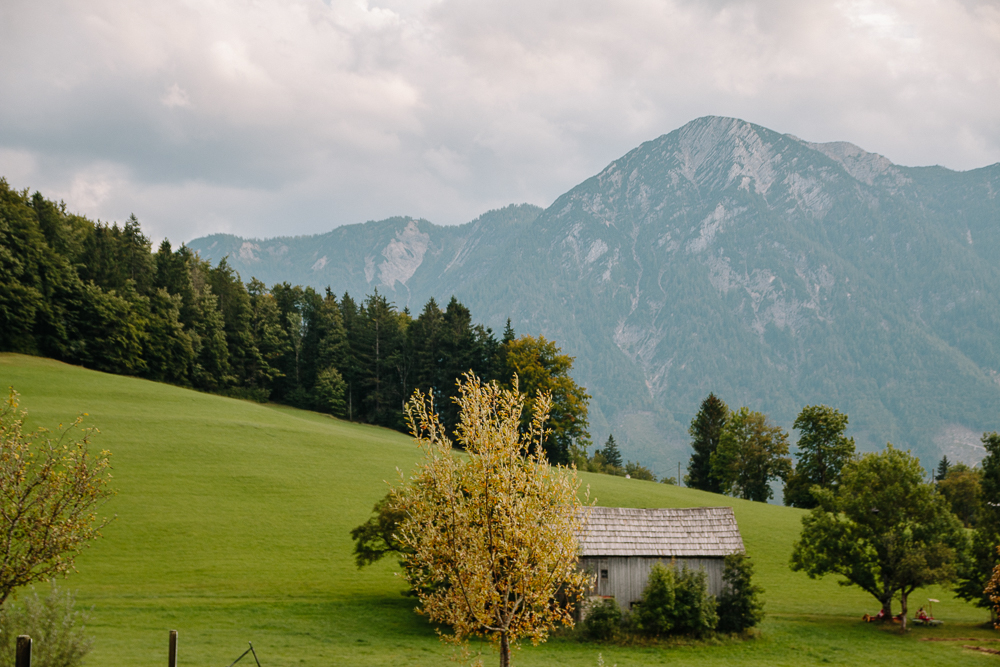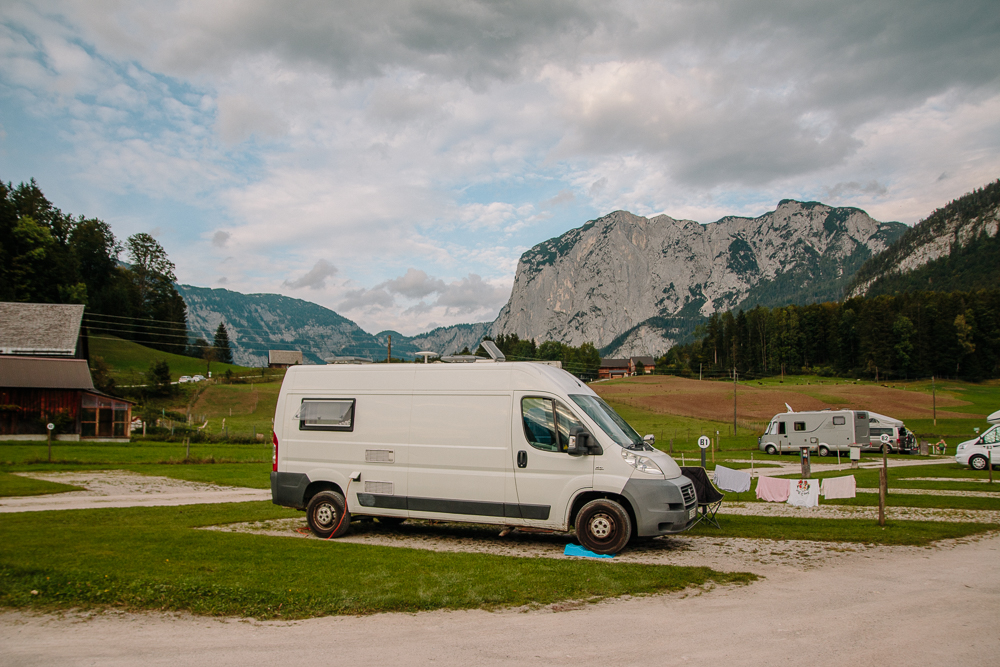 A Day Spent Relaxing
We never usually spend a day just parked up on a campsite (we rarely ever go to campsites these days), but we like to stop by one every few days to do laundry, have a good proper shower and empty our toilet. We actually decided to spend most of the day at a campsite and it was SO nice! We did laundry and hung it to dry at the van, gave it a good clean, Shane did some work and I actually don't know what I spent the day doing other than washing my hair haha!
We had the most amazing views from the campsite over the nearby mountians, not to mention how pretty the actual campsite was – I couldn't stop taking photos. I must have said to Shane about 1000 times while driving through Austria about the window boxes filled with flowers. SO pretty. I decided that we'll be doing something like that next year, though we have no idea how to do that to a brick house! There was also a small lake only 15 minutes from the campsite, so we headed down there for sunset before dinner.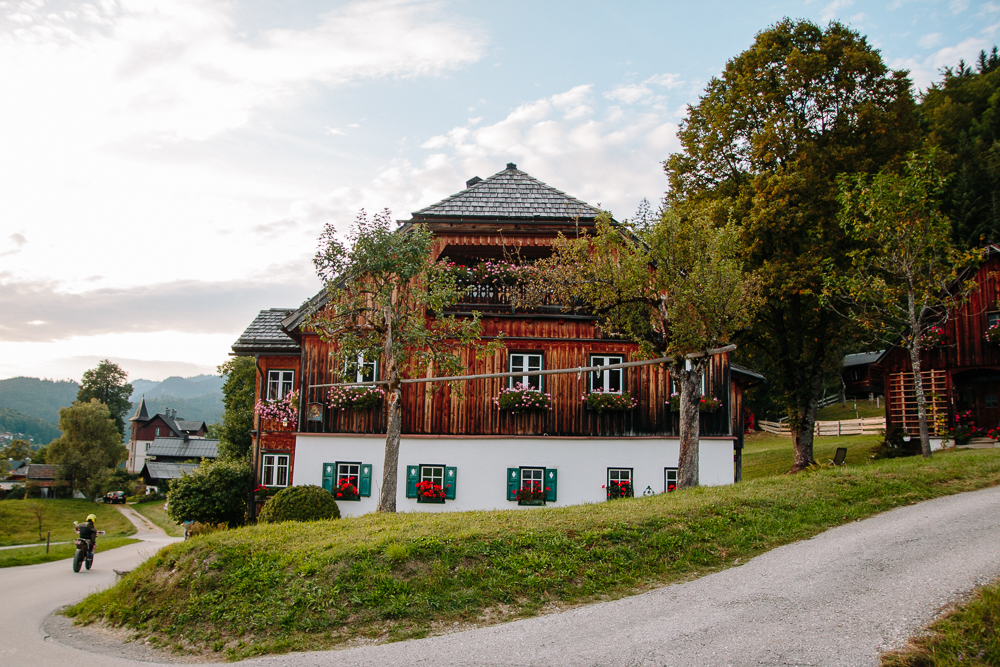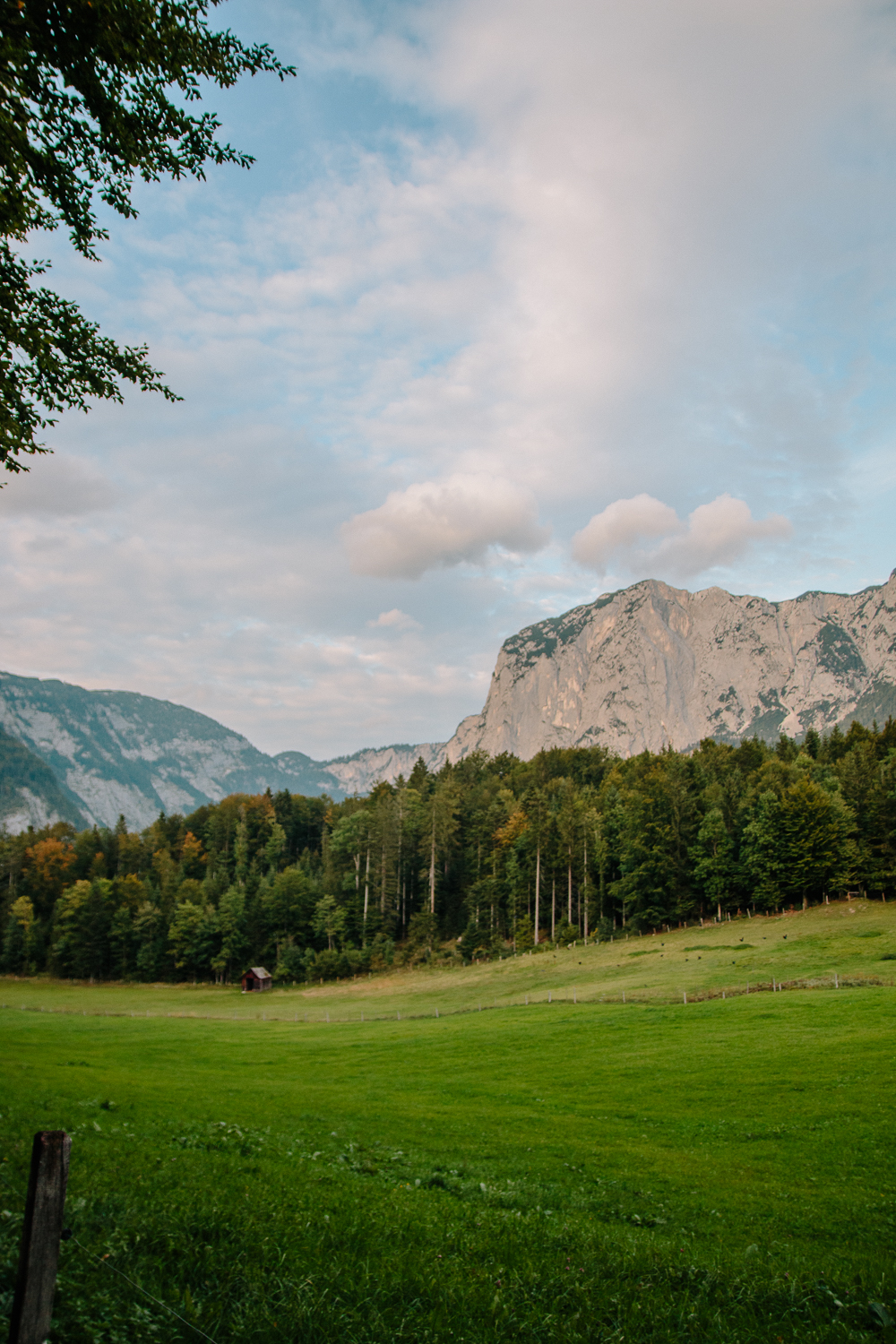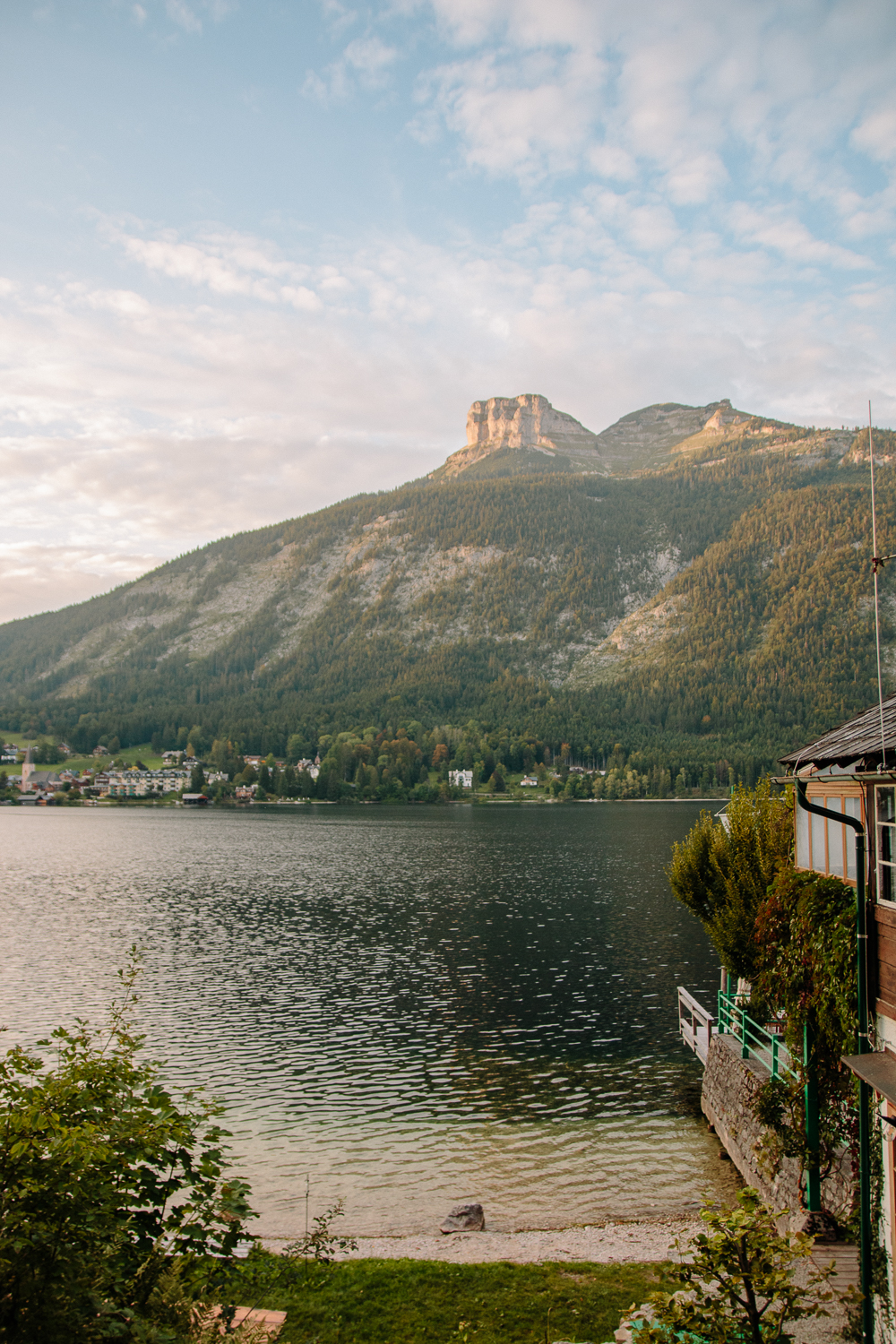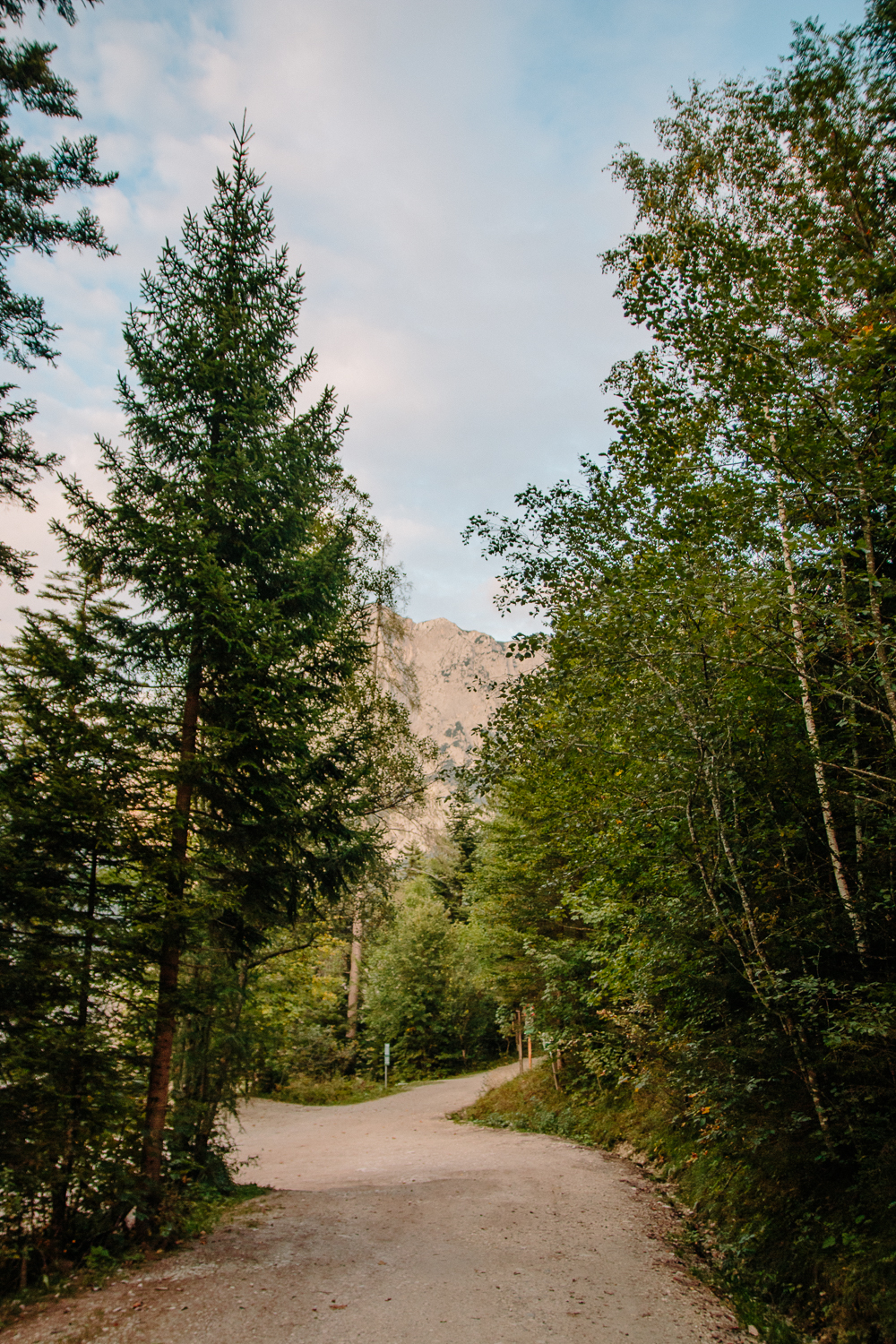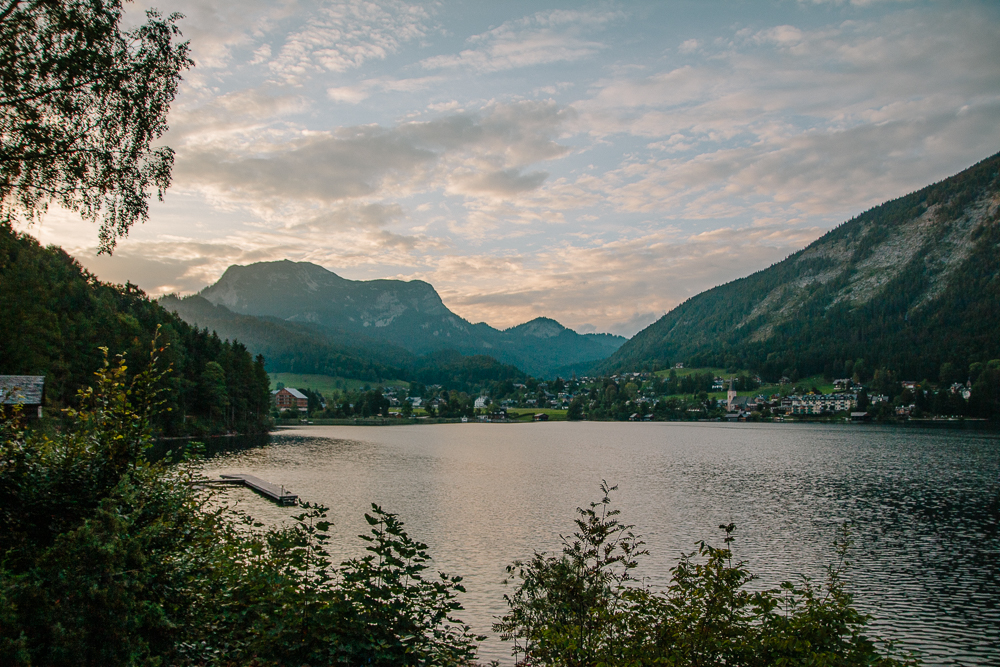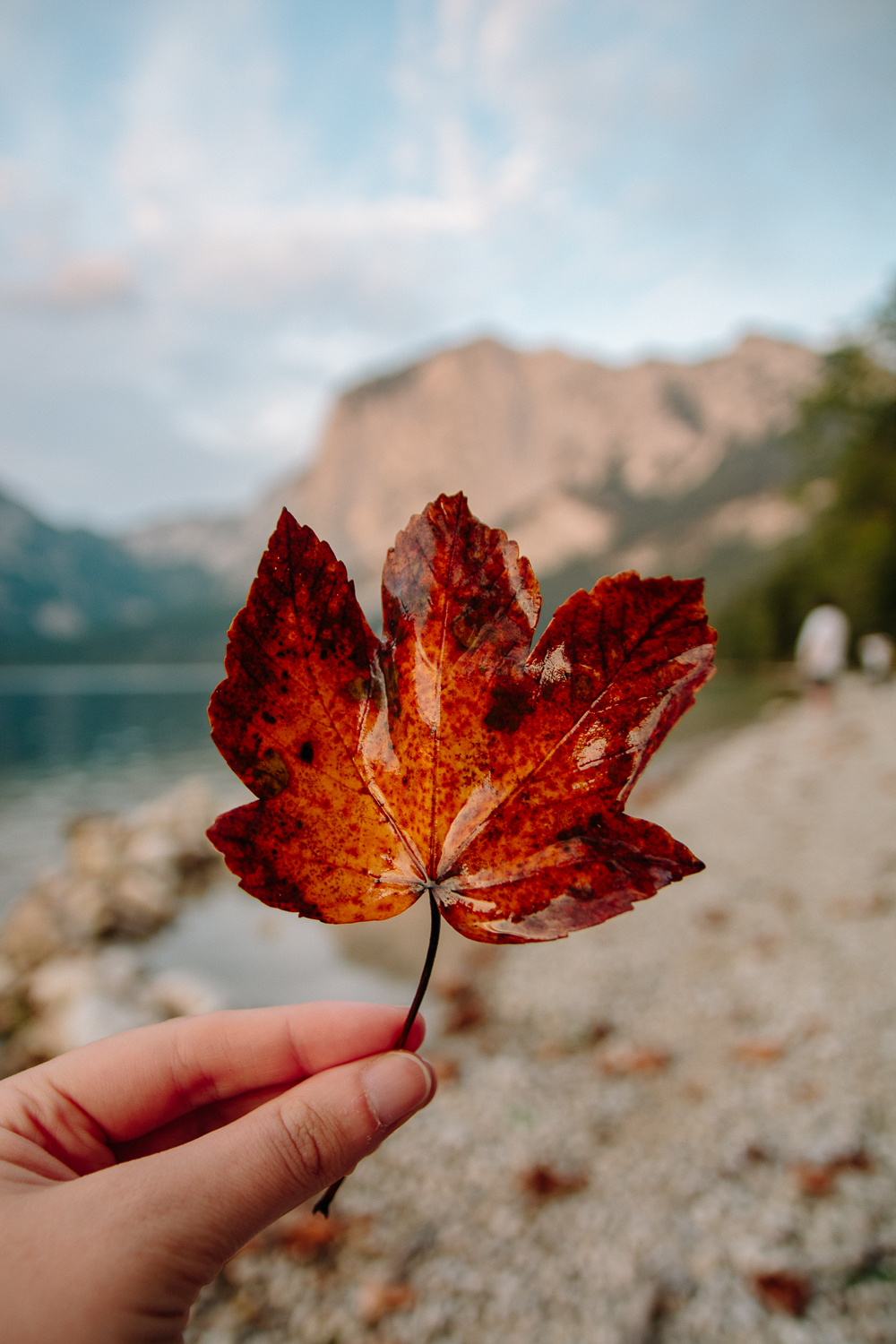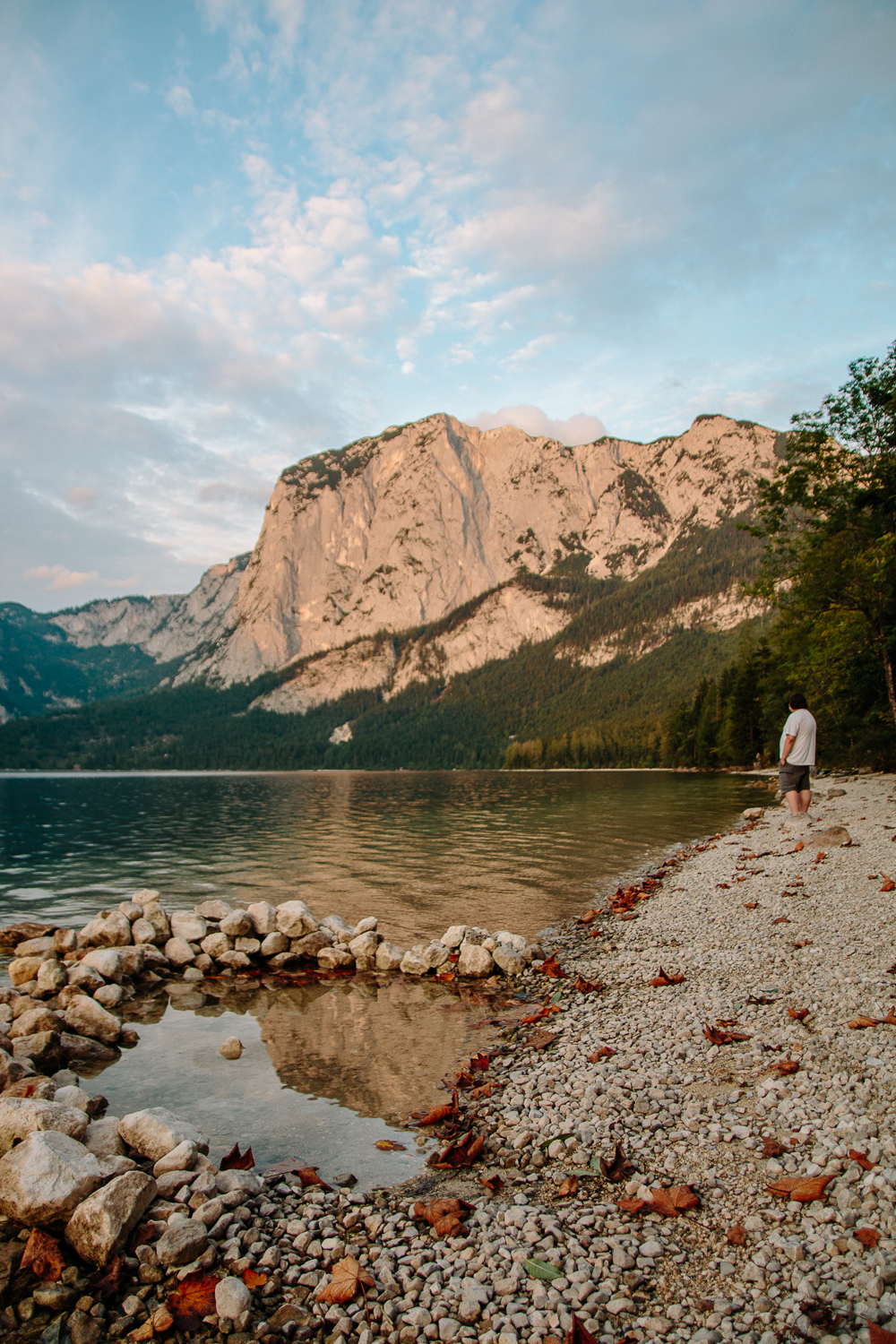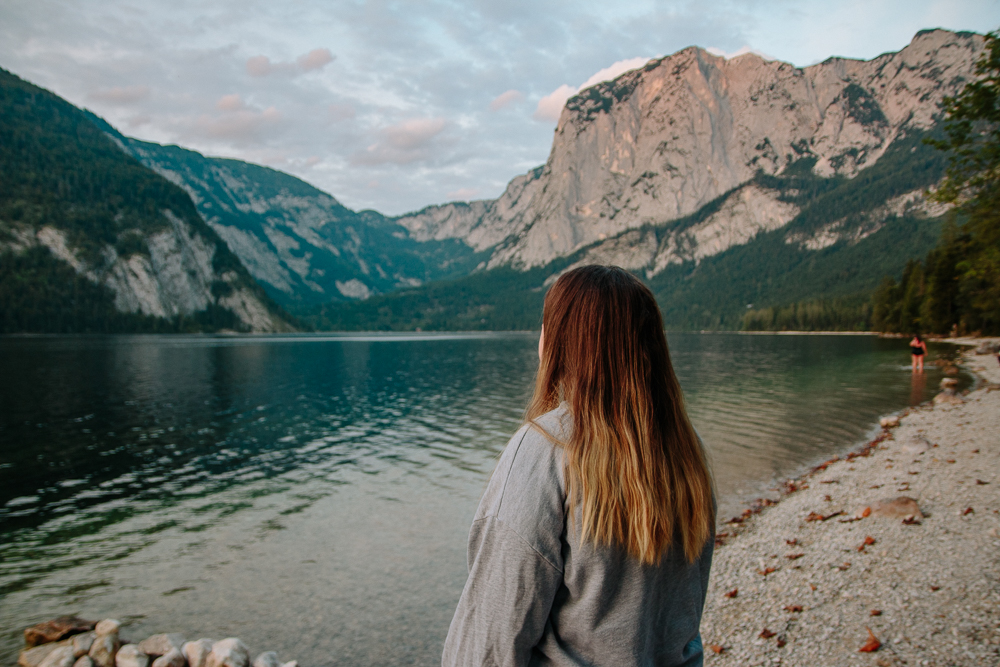 Altausseer See
It was a lovely warm evening, and the sun had just set as we arrived at the lake. Finding a way to get to the beach was a little tricky and we ended up walking back and forth a few times, but we made it down eventually. The first signs of autumn leaves dropping. I wish we headed down a little earlier in the afternoon, as honestly I could have sat there for a couple hours. It's times like this that we both wish we had a paddleboard or kayak to take onto the lake, since they're so accessible in Europe!
It was honestly such a lovely surprise as we weren't expecting all that much from it, but I'm glad I dragged Shane away from his laptop for a while, though the walk back up through the trees was a little scary in the dark, I'm not going to lie haha!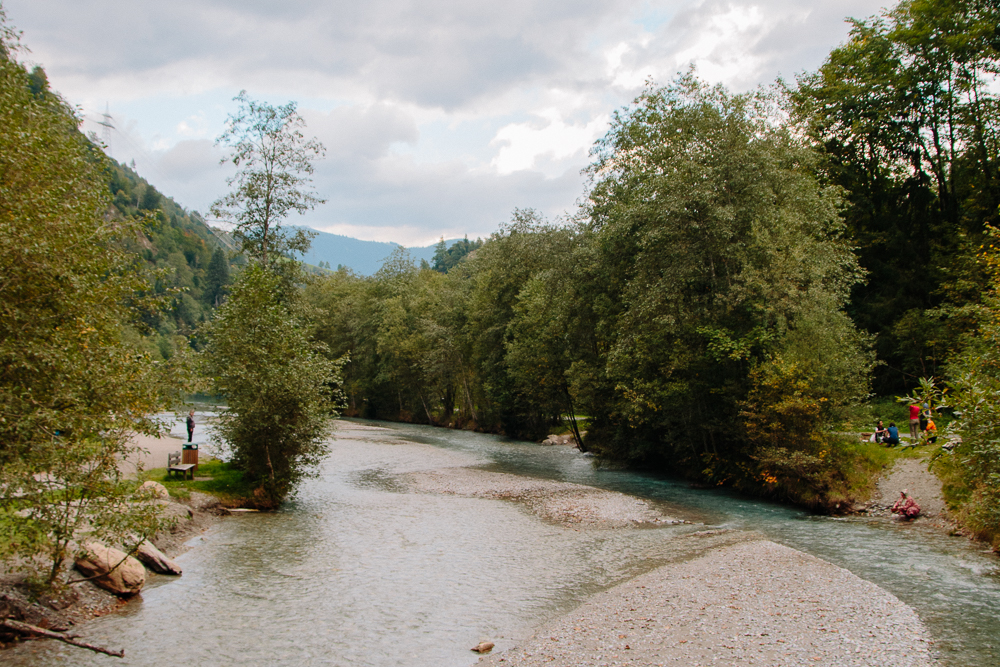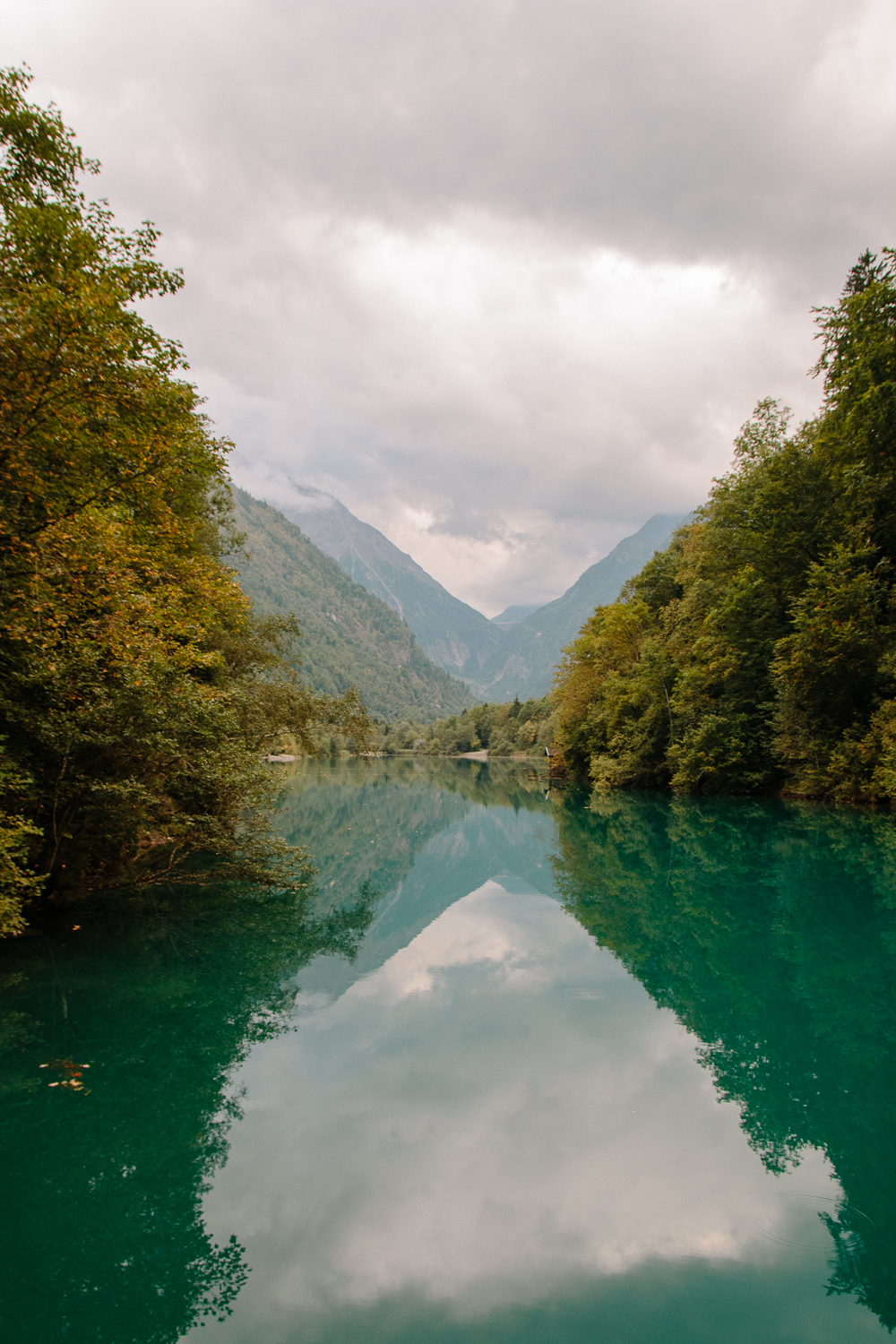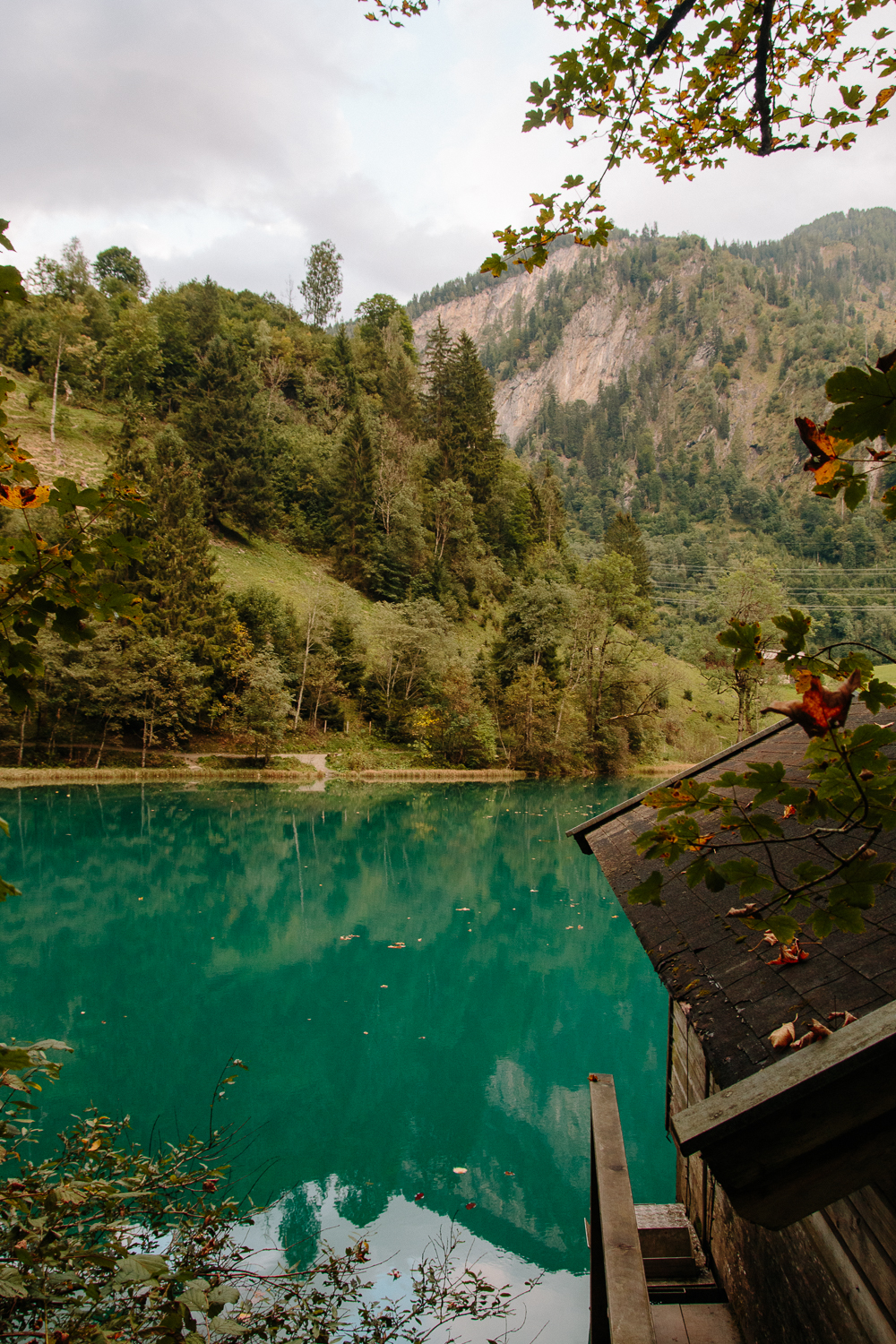 Klammsee Lake
Tiny in comparison to the others at only a 1.8km circular route, Klammsee Lake was the most amazing colour of green I've seen (and probably what Gruner Lake should have looked like if it had water in it hah). It's actually created by a dam that feeds through to the Sigmund Thun Gorge, which is also well worth a visit if you visit, so it's not a true lake, but it was still lovely to visit. There were a lot of families cooking dinner right by it as we arrived, which was so lovely to see!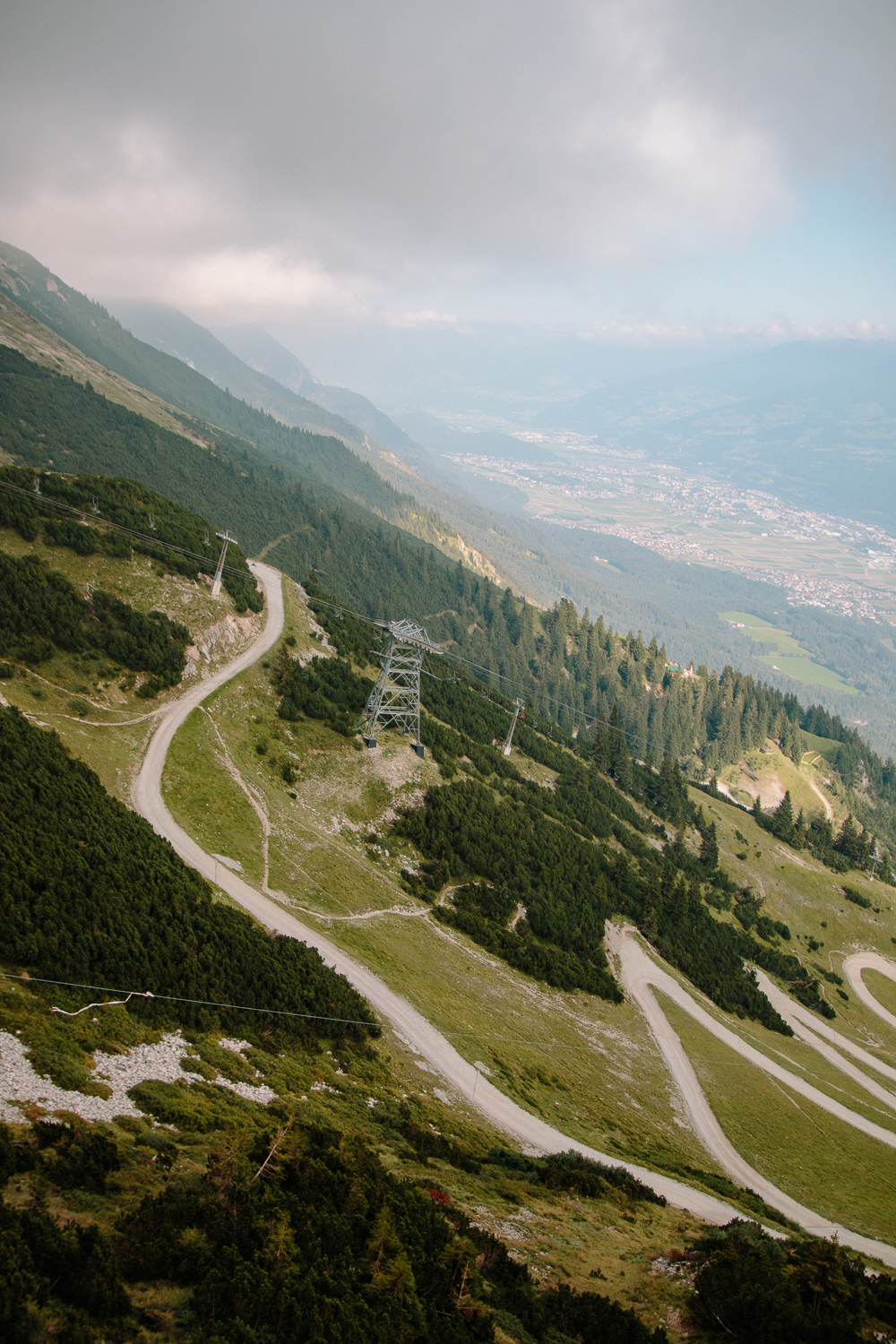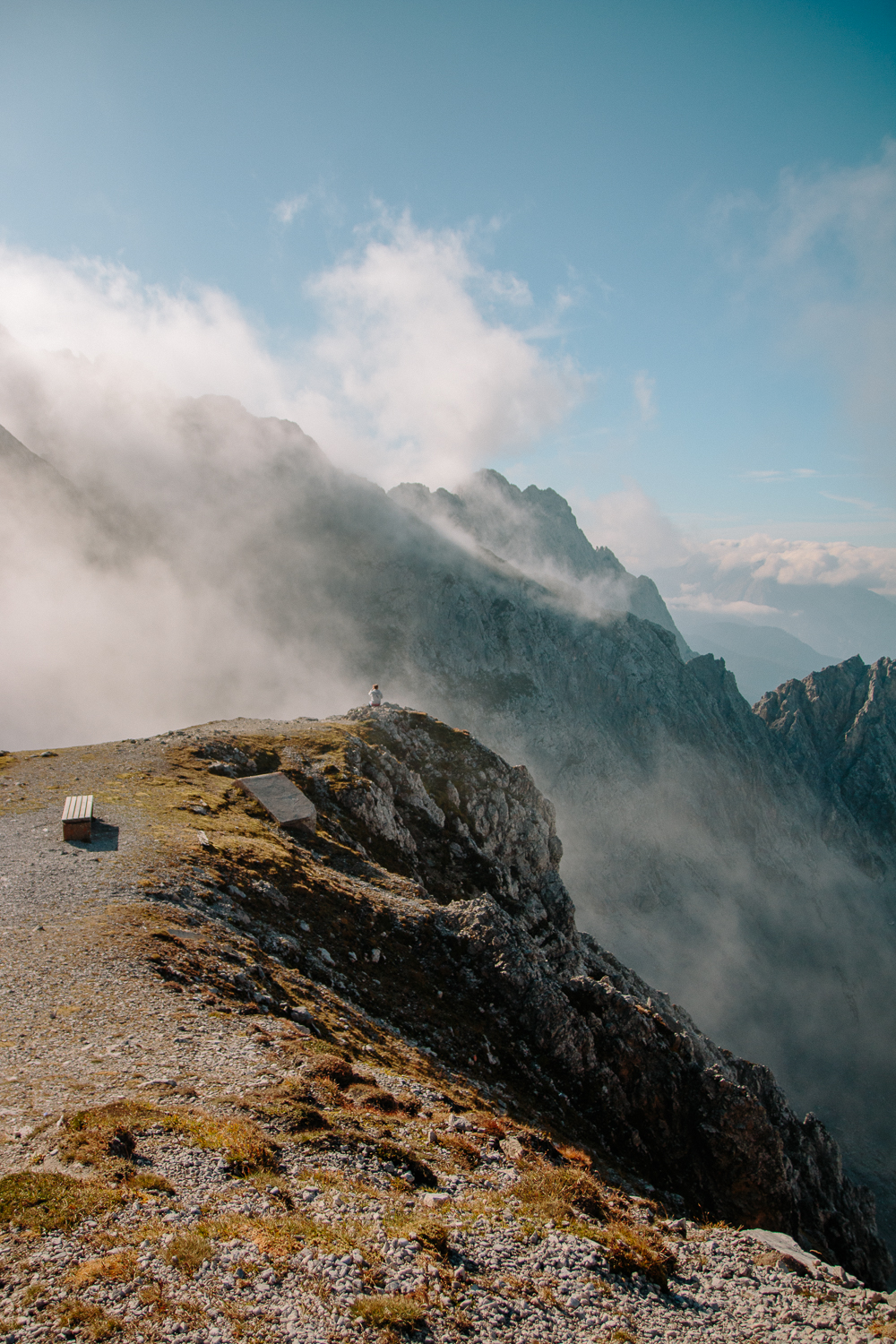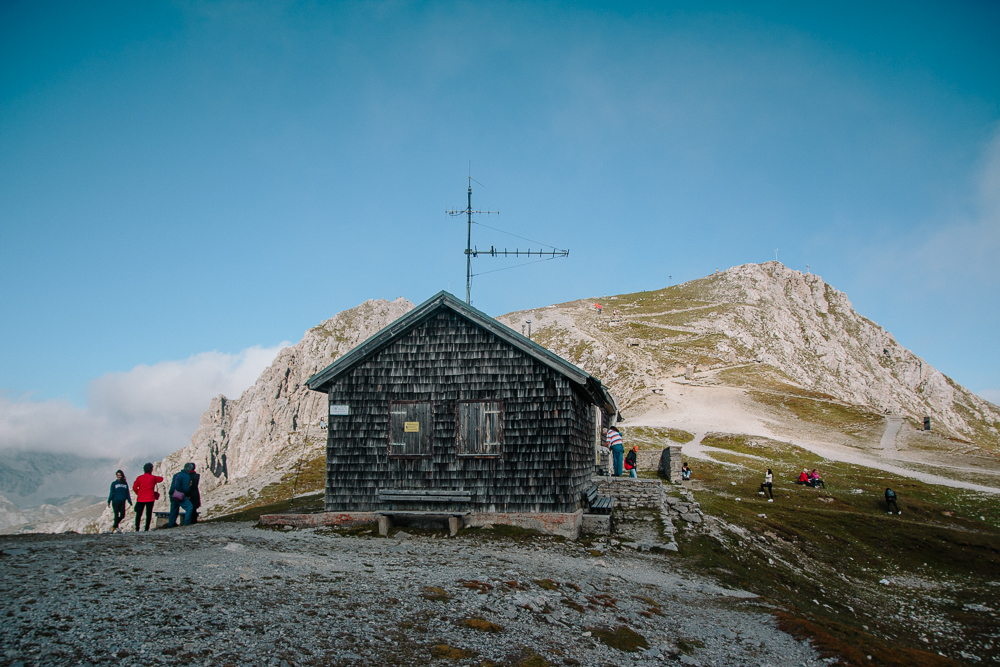 The Nordkette Mountains
To finish our route in Austria, our last stop was to the Nordkette mountains at Innsbruck. We visited the city for the afternoon, and as cities aren't really our thing, we decided to head up the mountain instead and instantly felt a lot better! The views were amazing, and although it was quite cloudy up there and we were worried we wouldn't be able to see that much, we actually ended up going above the clouds at the very top cable car station!
I honestly can't get over the amount of mountains in Austria – I've never been somewhere where you can literally drive for hours and still be surrounded by them. I'm not going to lie though, driving up some of those mountain roads was a bit scary. I mean, the roads were absolutely fine and safe, but I just really don't like heights and winding roads, so yeah!
Have you been to Austria? Where's your favourite spot?
Follow
Save