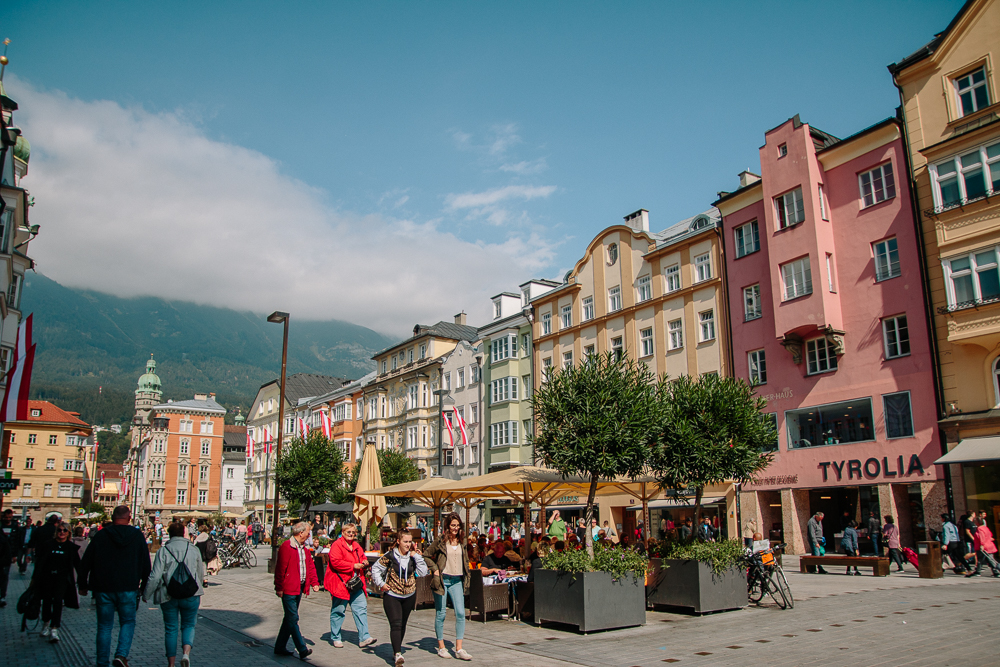 One Day in Innsbruck
I've wanted to visit Innsbruck for a while, since one of my friends at work visited for the Christmas Markets with her husband over a long weekend. It looked amazing and she loved it there, so as we were headed west through Austria, we made it our final stop before driving back home through Germany.
Since we were in the van, we had to park up quite far from the main city centre – about a 30 minute walk, but wandering the streets was nice – they're super colourful and kind of remind me a little of Italian buildings in the north in places like Trento. There were some lovely little shops and restaurants if that's your thing, but since we were low on time before having to start our drive back up north, we were on a mission to see the sights first.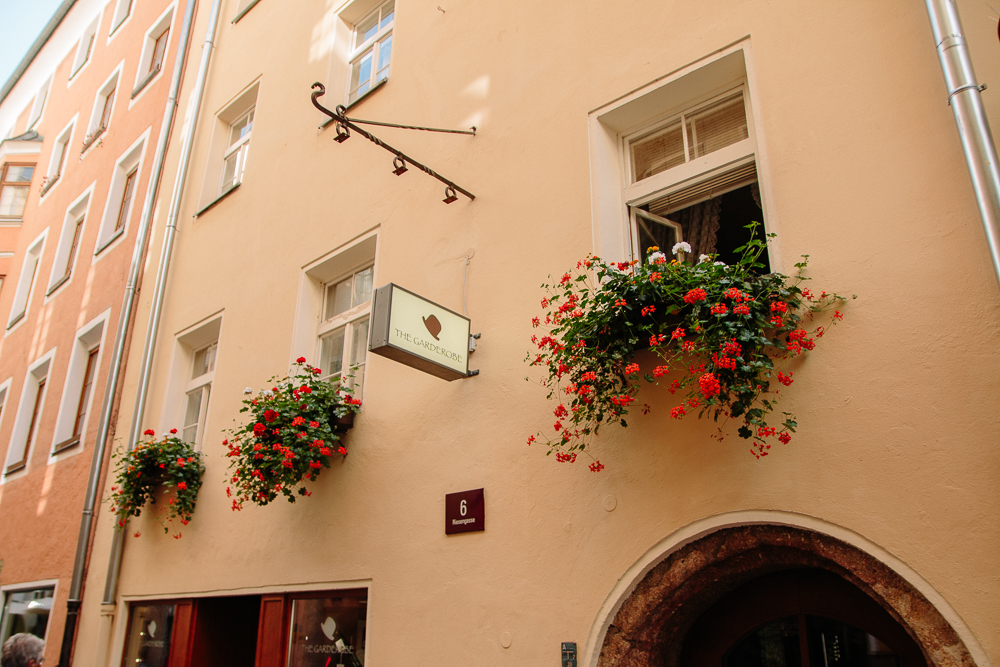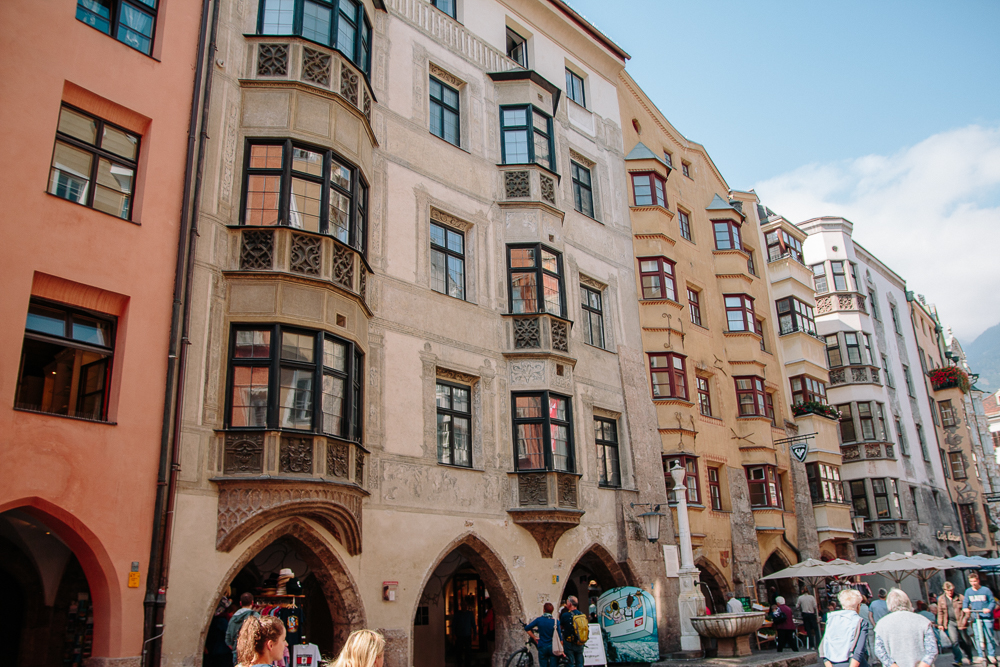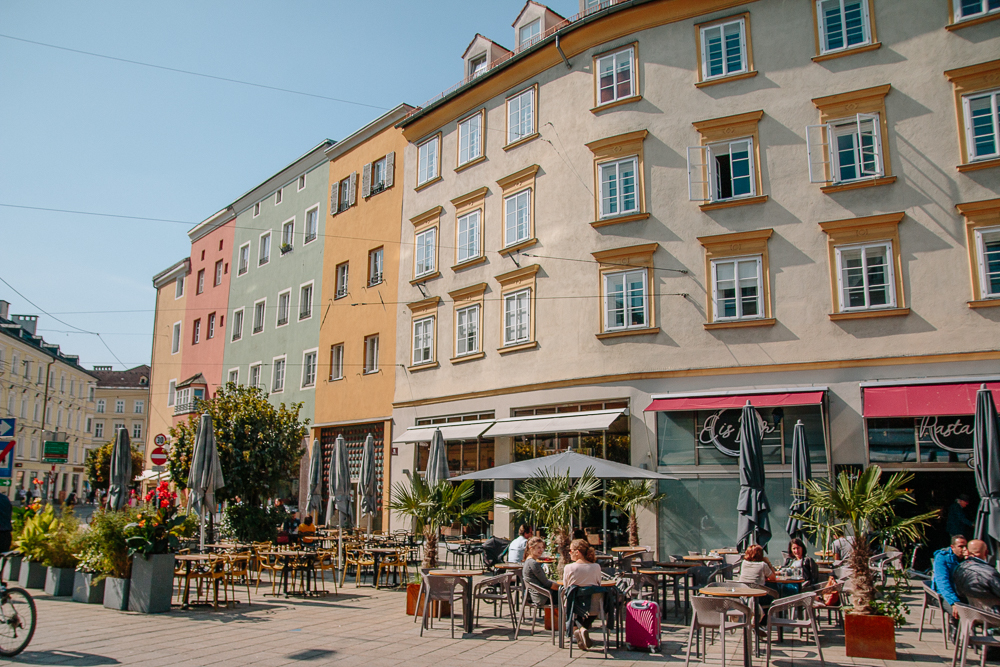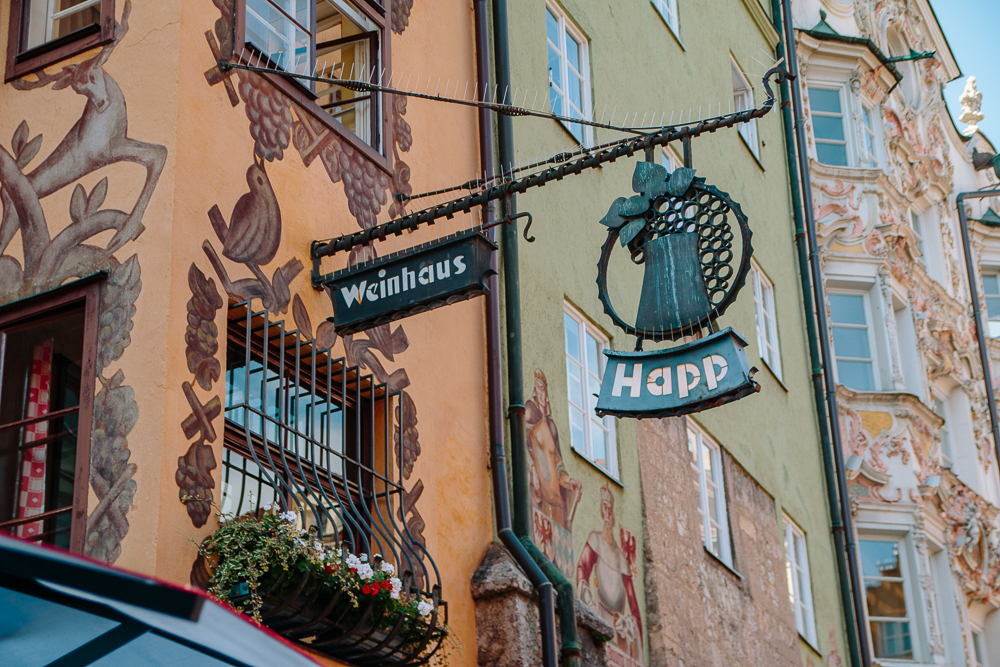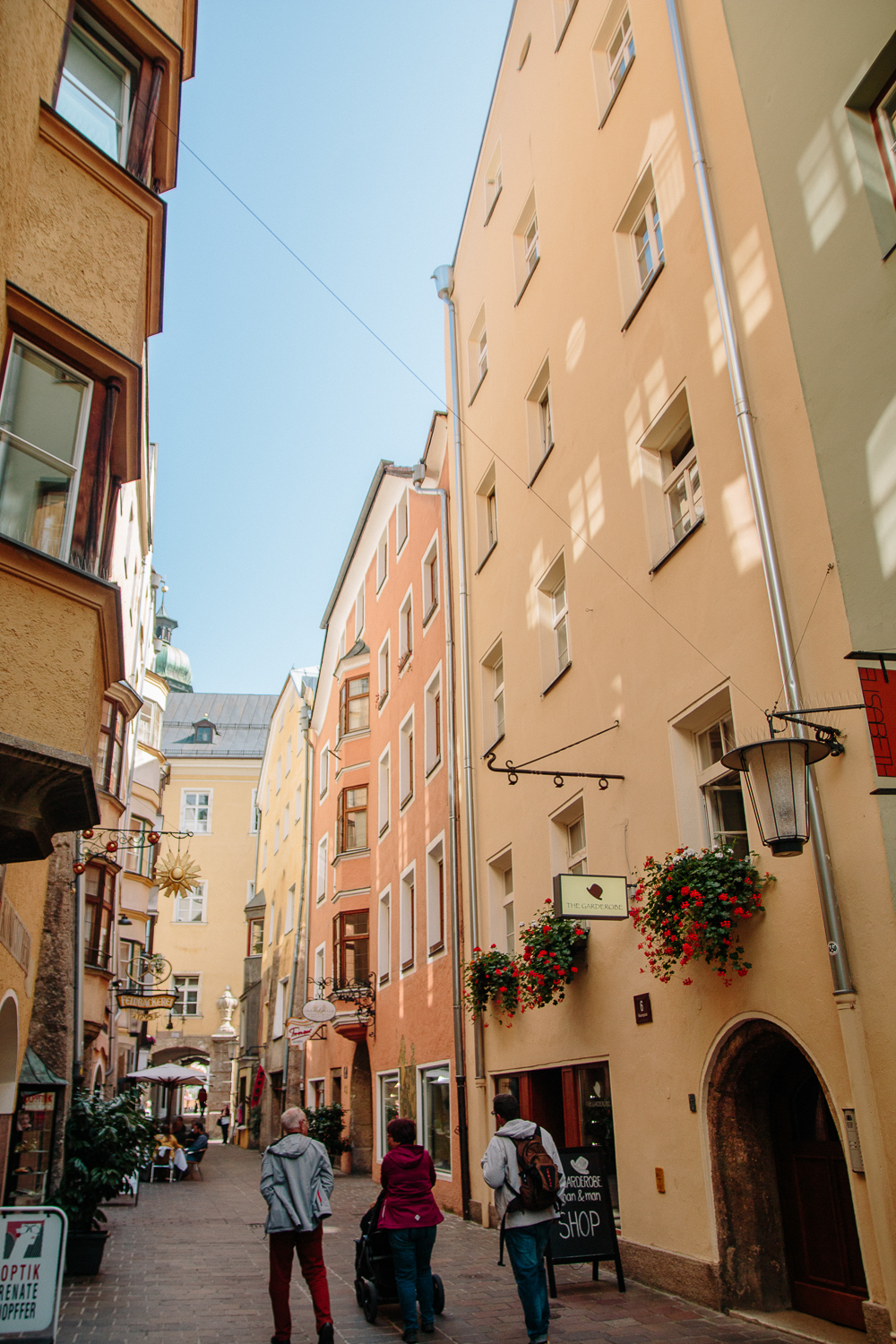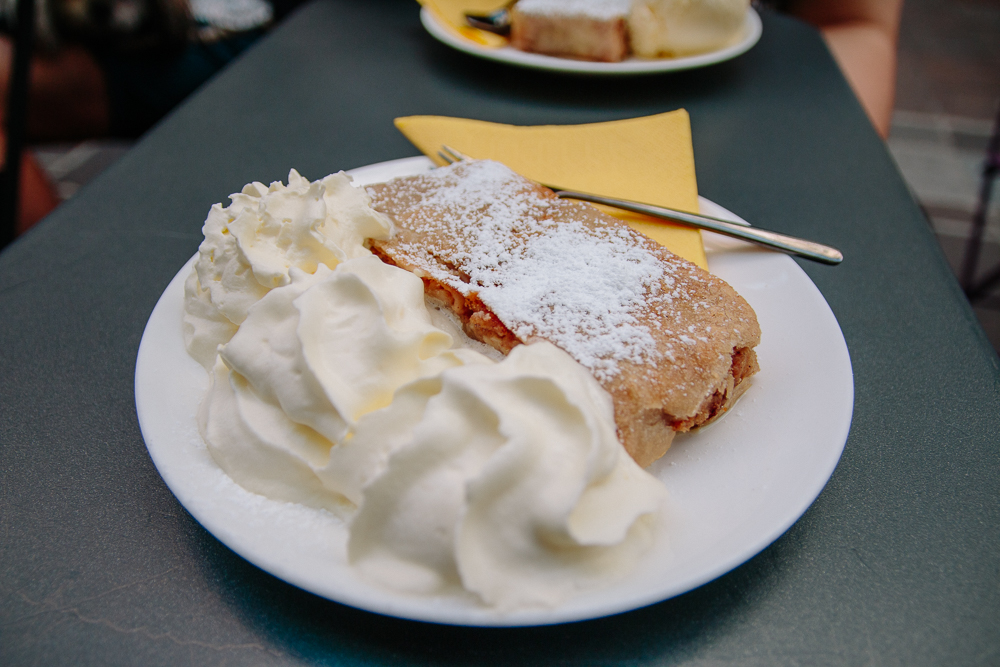 Honestly though, Shane and I are not city people. We finally made it to the Old Town Main square and honestly, just stood there a little lost haha! What do people do in cities, when they have no real mission to be there? So we went for a little wander around the Old Town – it's cute! The streets were lined with fancy shops (hello Swarovski), along with plenty of restaurants and tourist shops.
We were a little peckish and we'd been wanting to try a proper apfelstrudel, so a quick look on google had us heading to Strudel Cafe Kröll – we both opted for a traditional apple strudel, but they had plenty of other flavours, like cherry, mango and even a few savoury flavours like spinach + feta. It was good, but very expensive! For 2 strudels and soft drinks it came to a whopping €17.60 and it was cash only!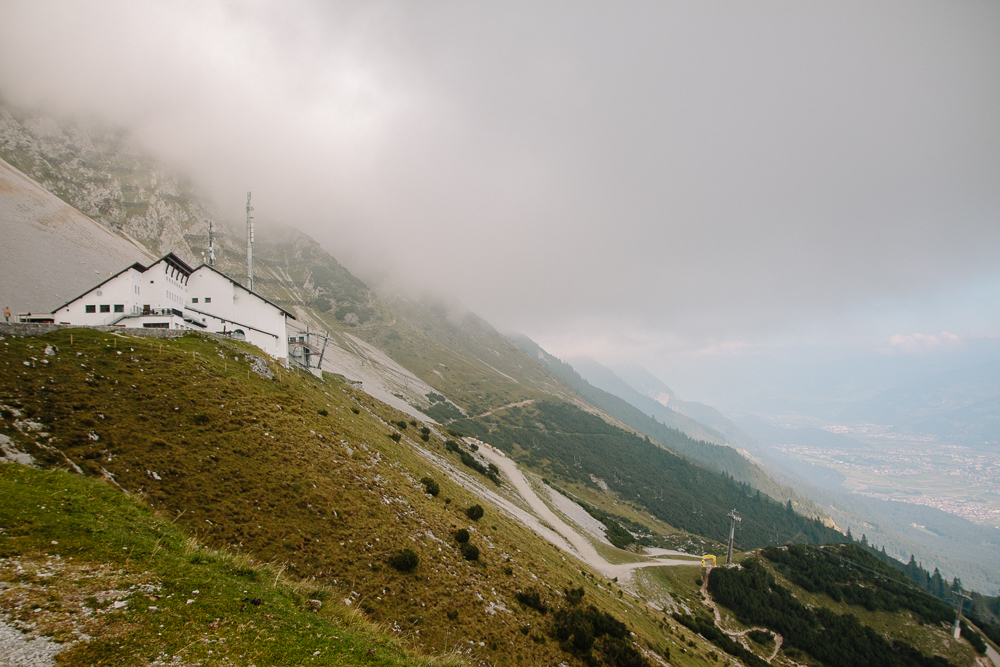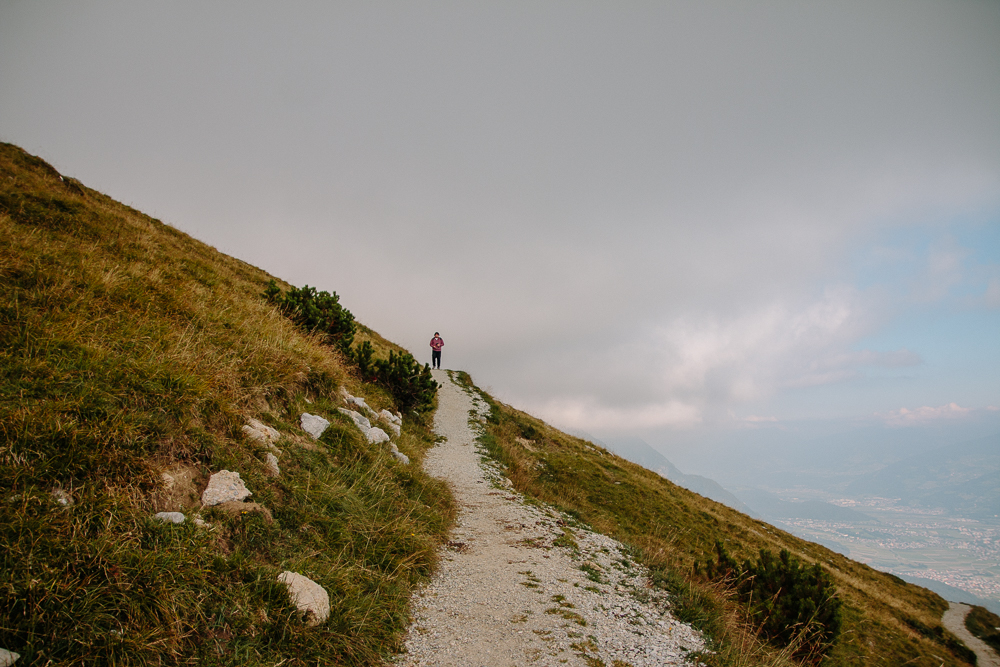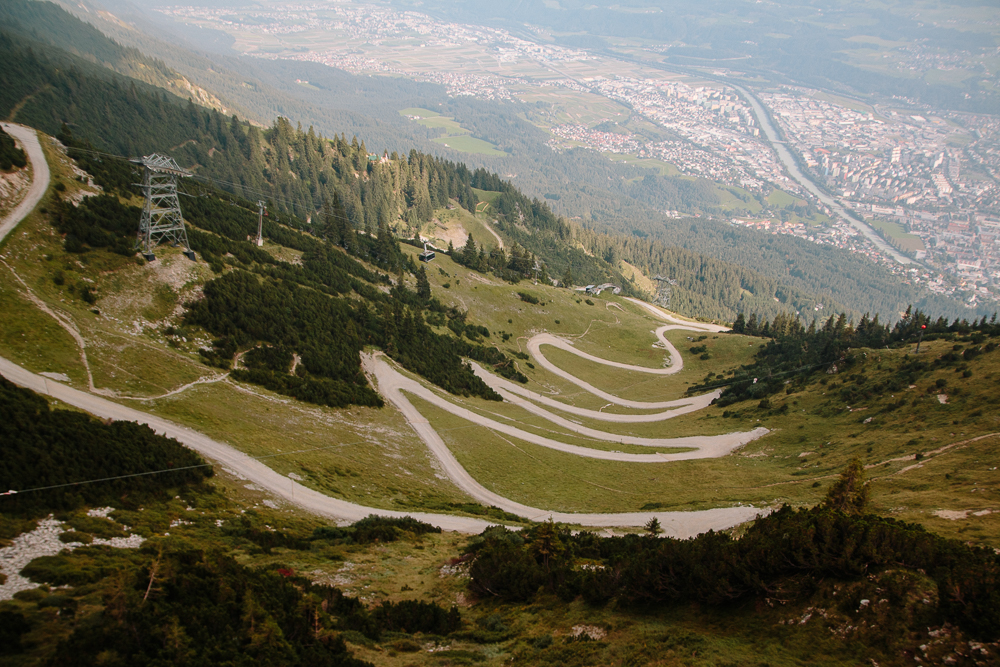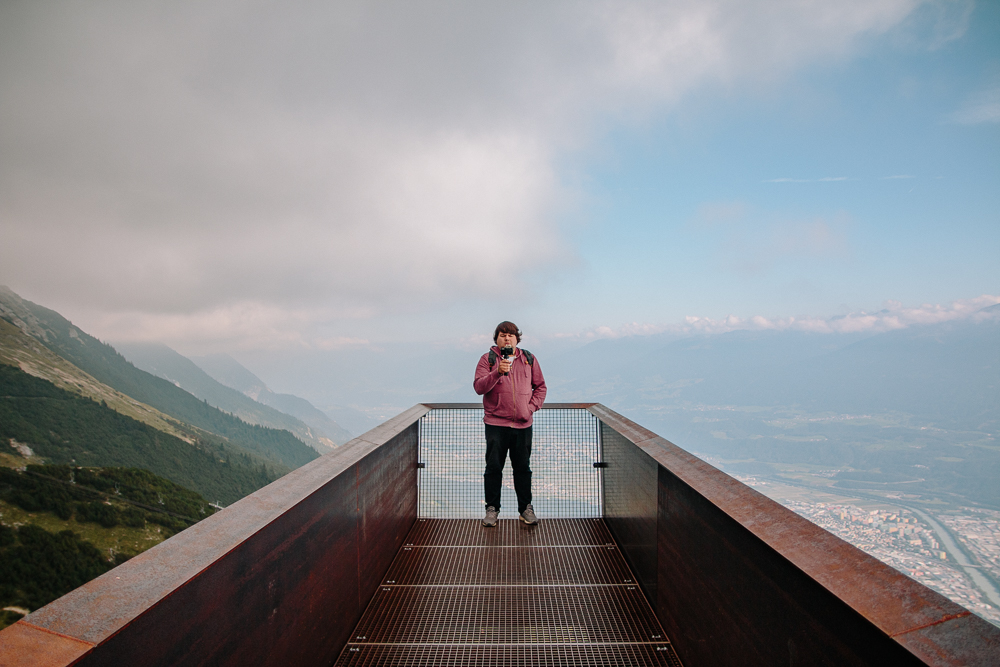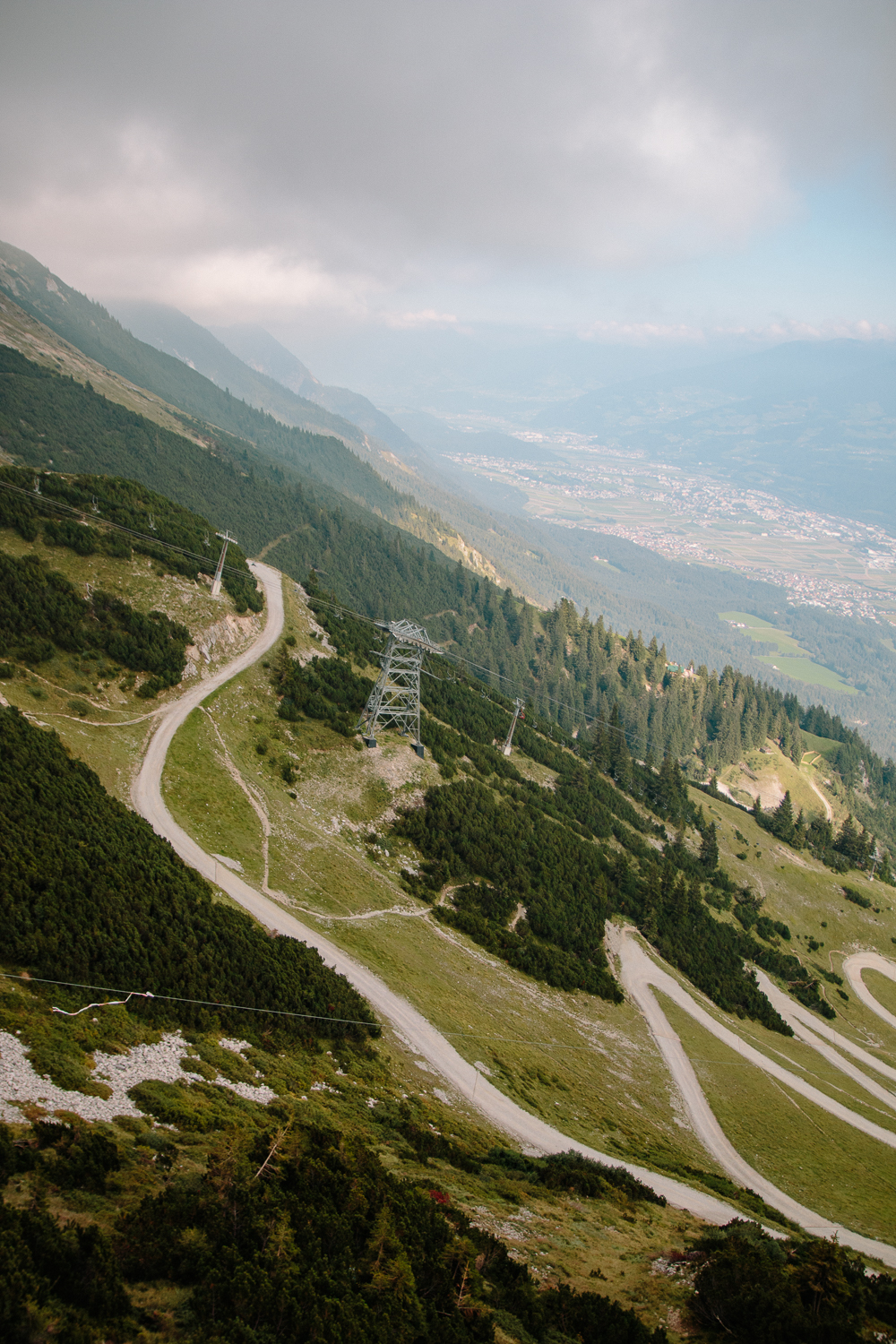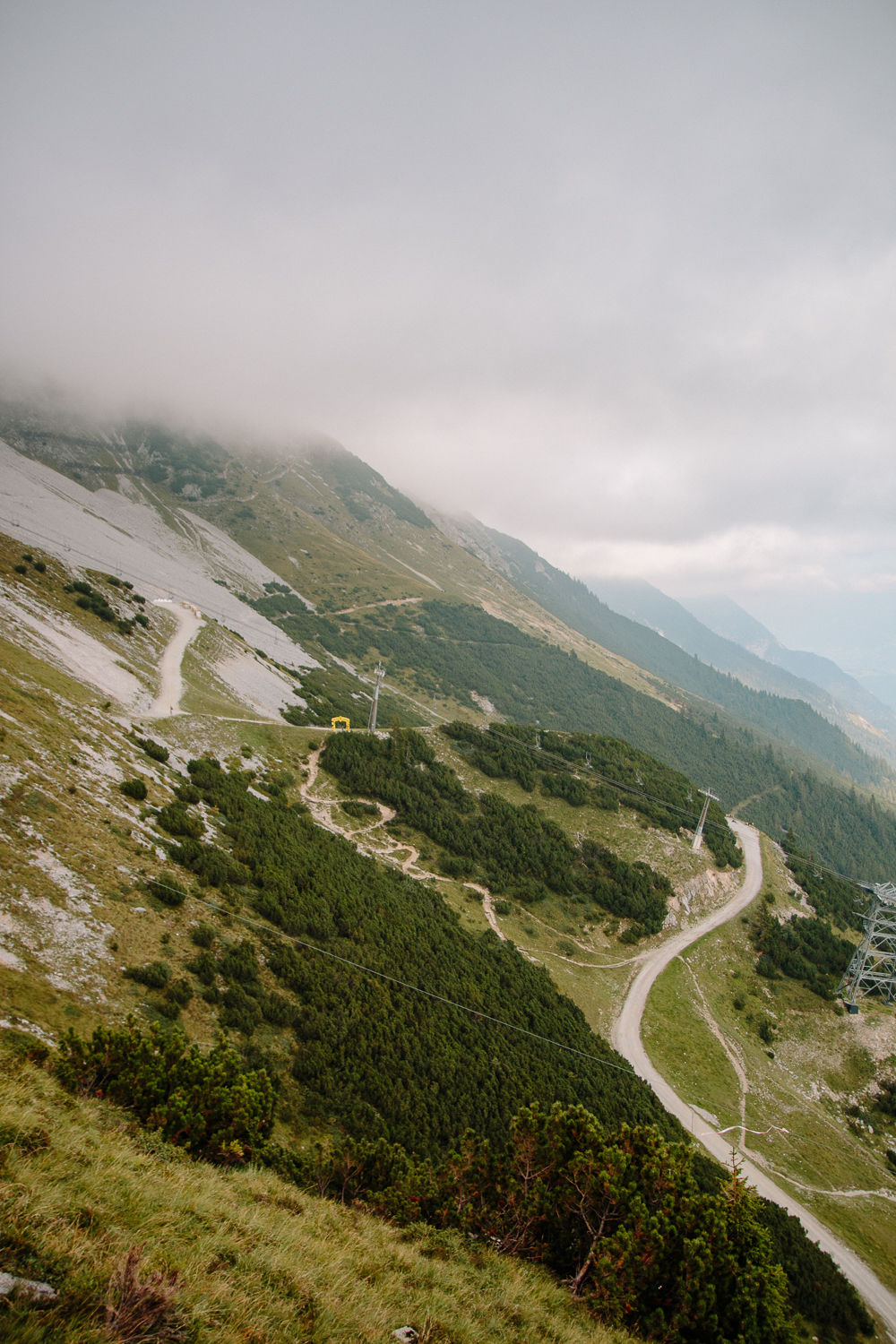 Things to Do in Innsbruck
There were actually a few things that I wanted to do while we were in Innsbruck – there's the Nordkette Cable Car, the Bergisel Ski Jump, Ambras Castle, Hofburg Imperial Palace and even a zoo, but most of them would mean that we'd have to get back in the van and drive somewhere else. So, we headed to the Nordkette Cable Car to be back in the mountains where we're most comfortable haha!
There's two ways of getting to the top – if you're in Innsbruck City Centre, you can buy a ticket which is valid for both the Hungerburg Funicular, which takes you up the mountain from Innsbruck (Congress Station) to the Hungerburg (860m) with a few stops along the way at the Löwenhause, Alpine Zoo, and finally the Hungerburg. This ticket costs €9.90 for adults, with discounts for senior, children, youth's and students. You can also drive to this station and take the cable car from here directly if you're not starting in Innsbruck City Centre.
From the Hungerburg, you can then take the Nordkettenbahnen (Nordkette Cable Car) from there to Hafelekar (2255m) with a stop at Seegrube (1950m) along the way. Tickets for this cost €38 for adults, with the same discounts as the Hungerburg Funicular available for other ages.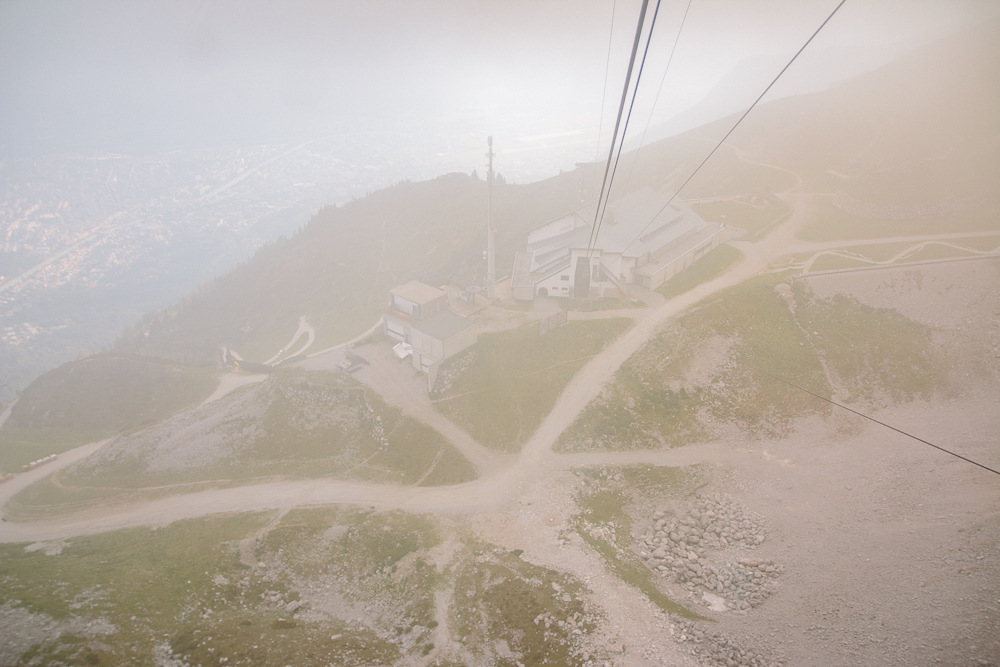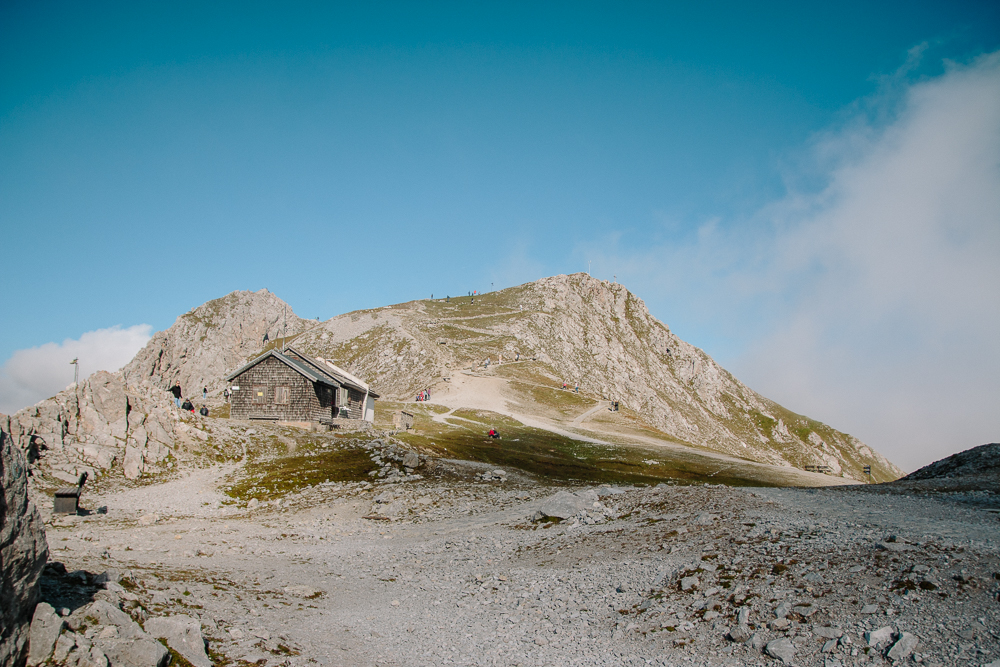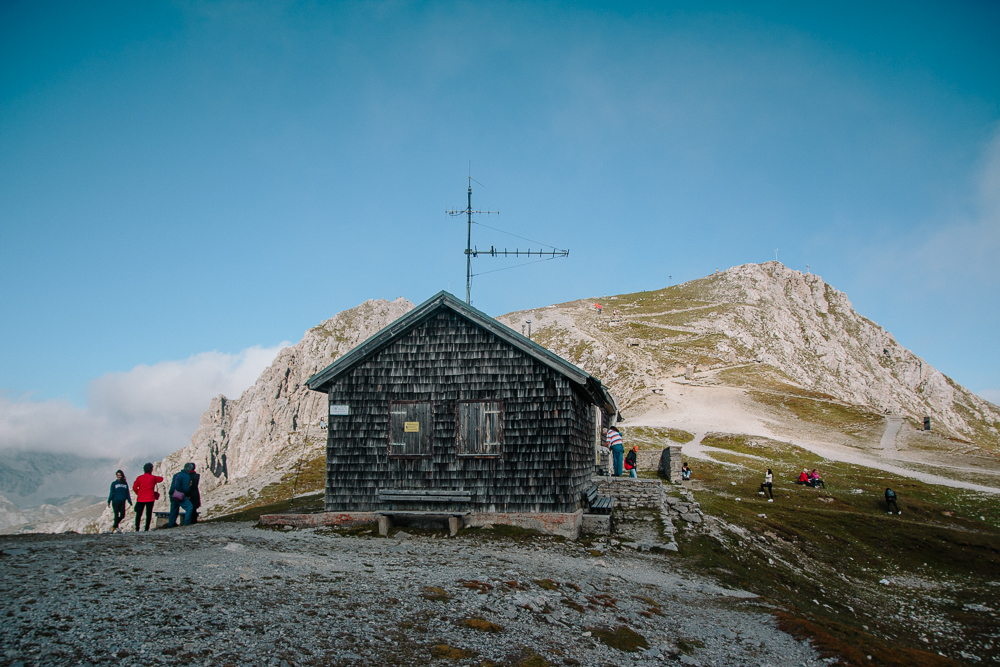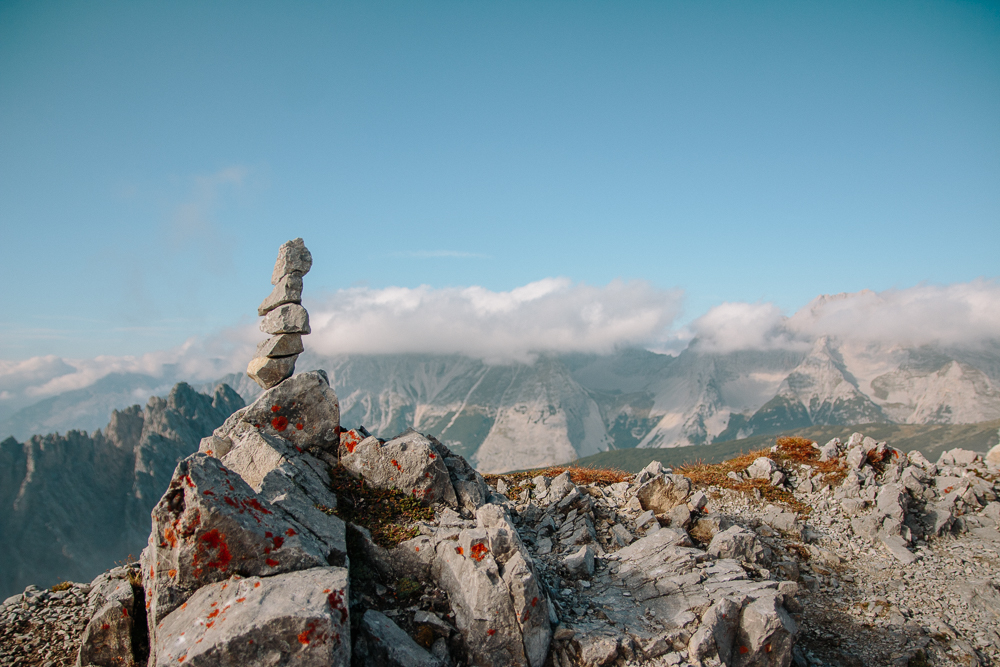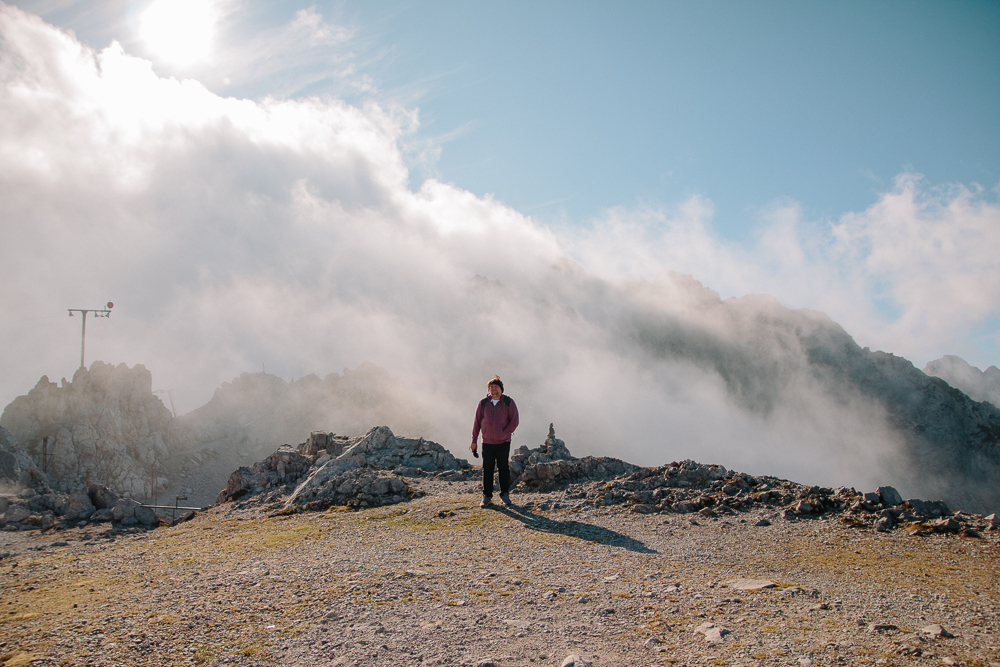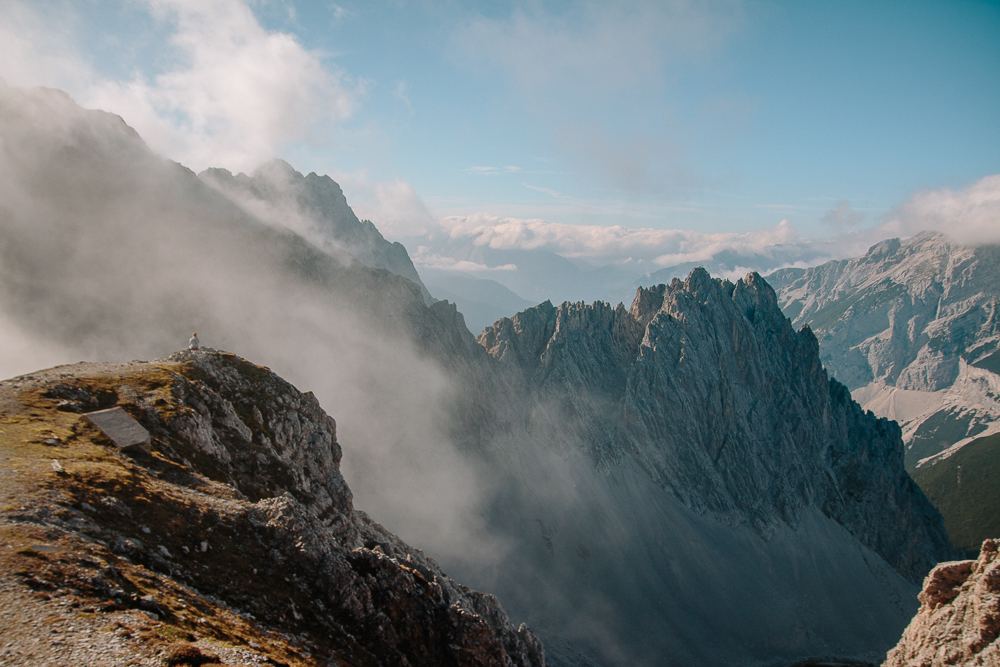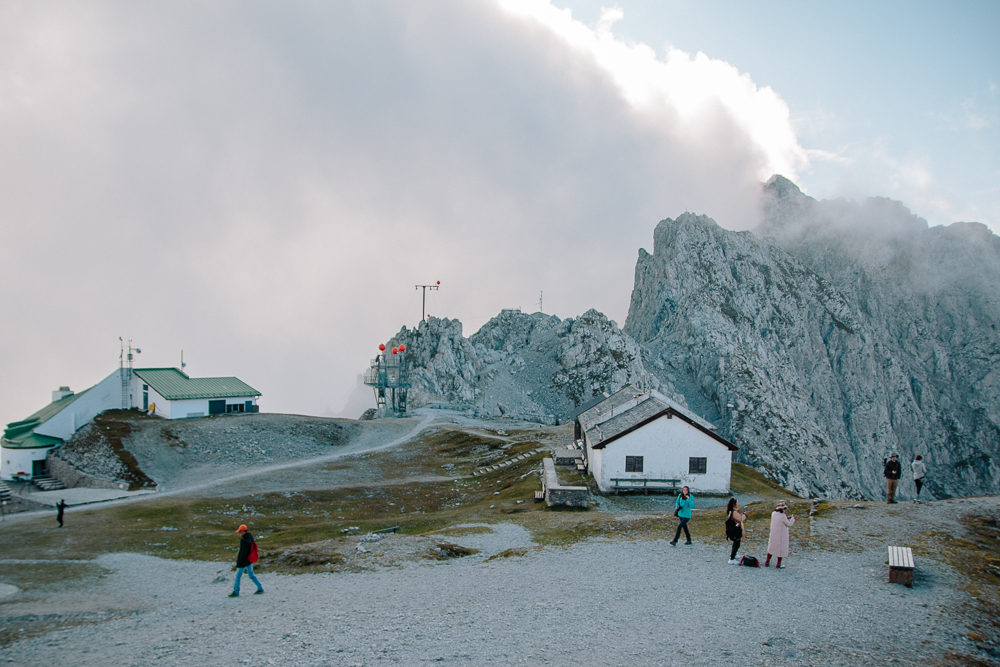 Nordkette Cable Car
I definitely recommend getting the ticket that takes you to the very top – we ummed and ahhed over it for a while because while it's not too expensive in comparison to some cable cars we've been to (Aiguille du Midi for one) it was definitely a lot more expensive than just taking the funnicular. We eventually decided to do the cable car too, and honestly I'm so glad we did. While the views were lovely overlooking Innsbruck from the Hungerburg, it was just way more spectacular being up in the mountains and looking down with those views!
During the summer there's some nice walks to do in the area – one goes to the viewing platform which was amazing, though I got to the end of it then had a mini panic attack and couldn't move because it was actually super wobbly and quite high too. Shane had to come rescue me in the end! We weren't sure how the weather would be right at the top as it was covered in clouds, but we actually ended up going through them and found sunshine at the top.
It's amazing how fast the clouds move up there – one minute it was clear blue skies and you could see the mountain ranges behind us, and the next the clouds were rushing from the valley below and it was covered in cloud.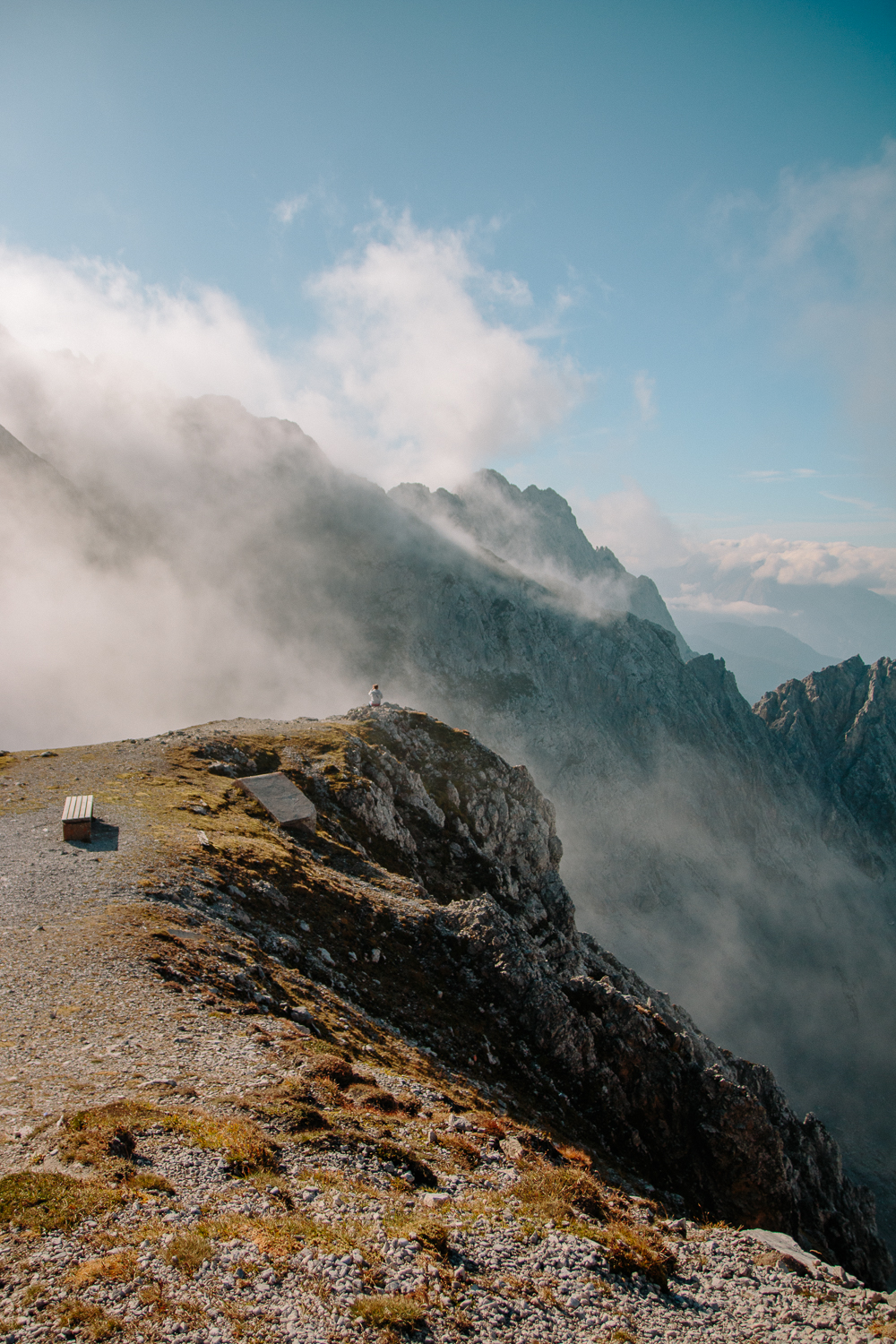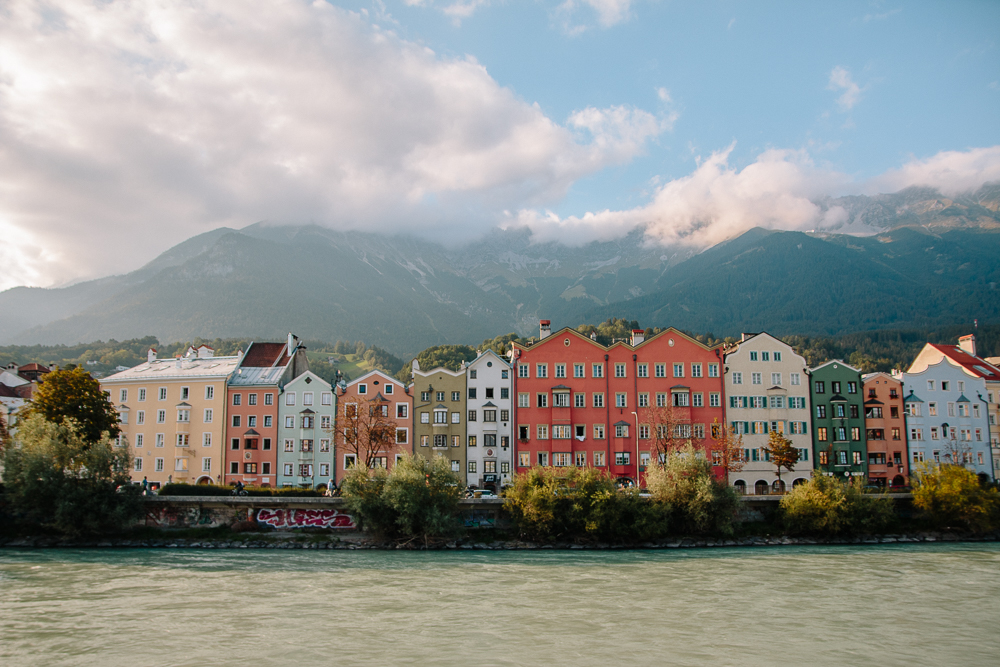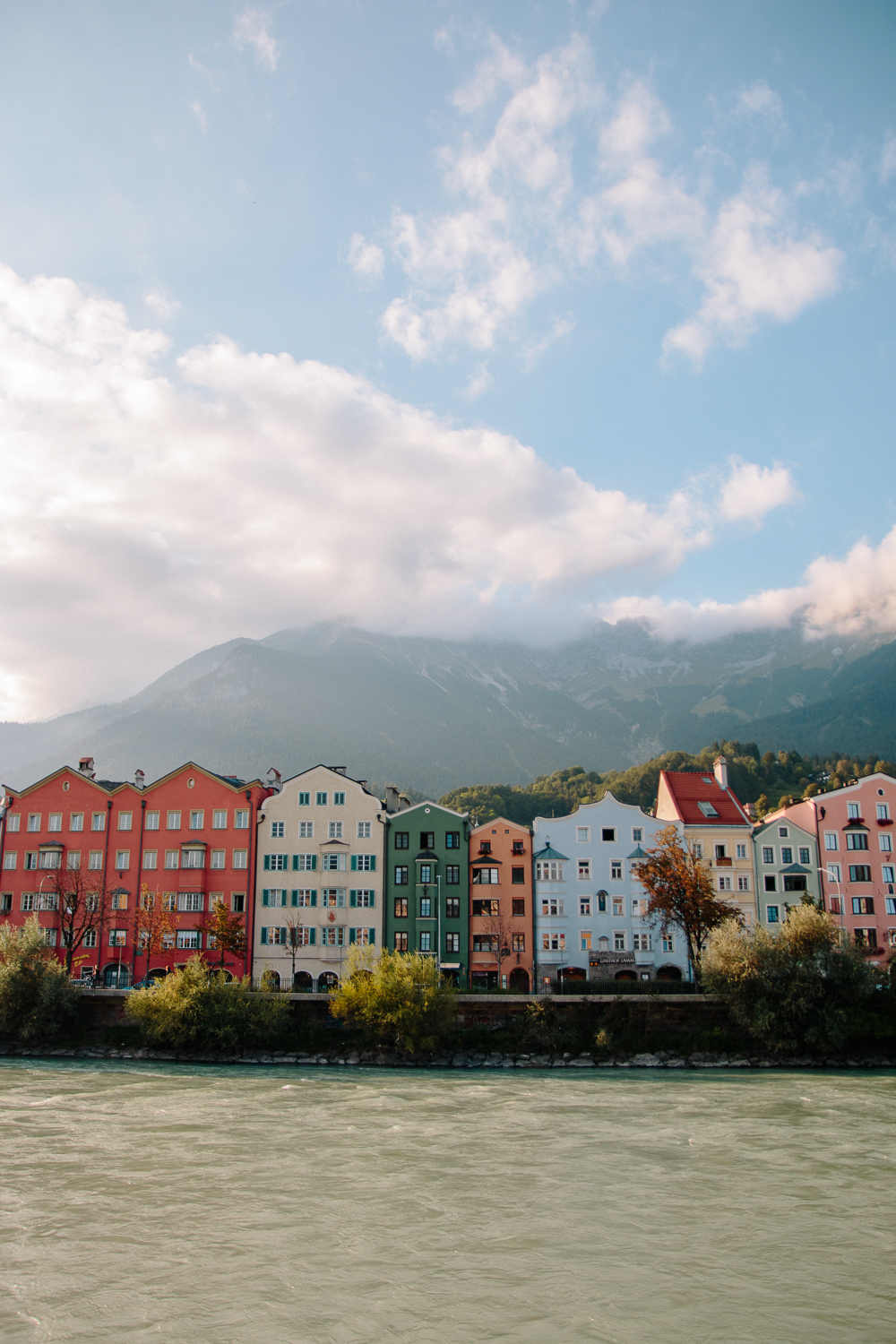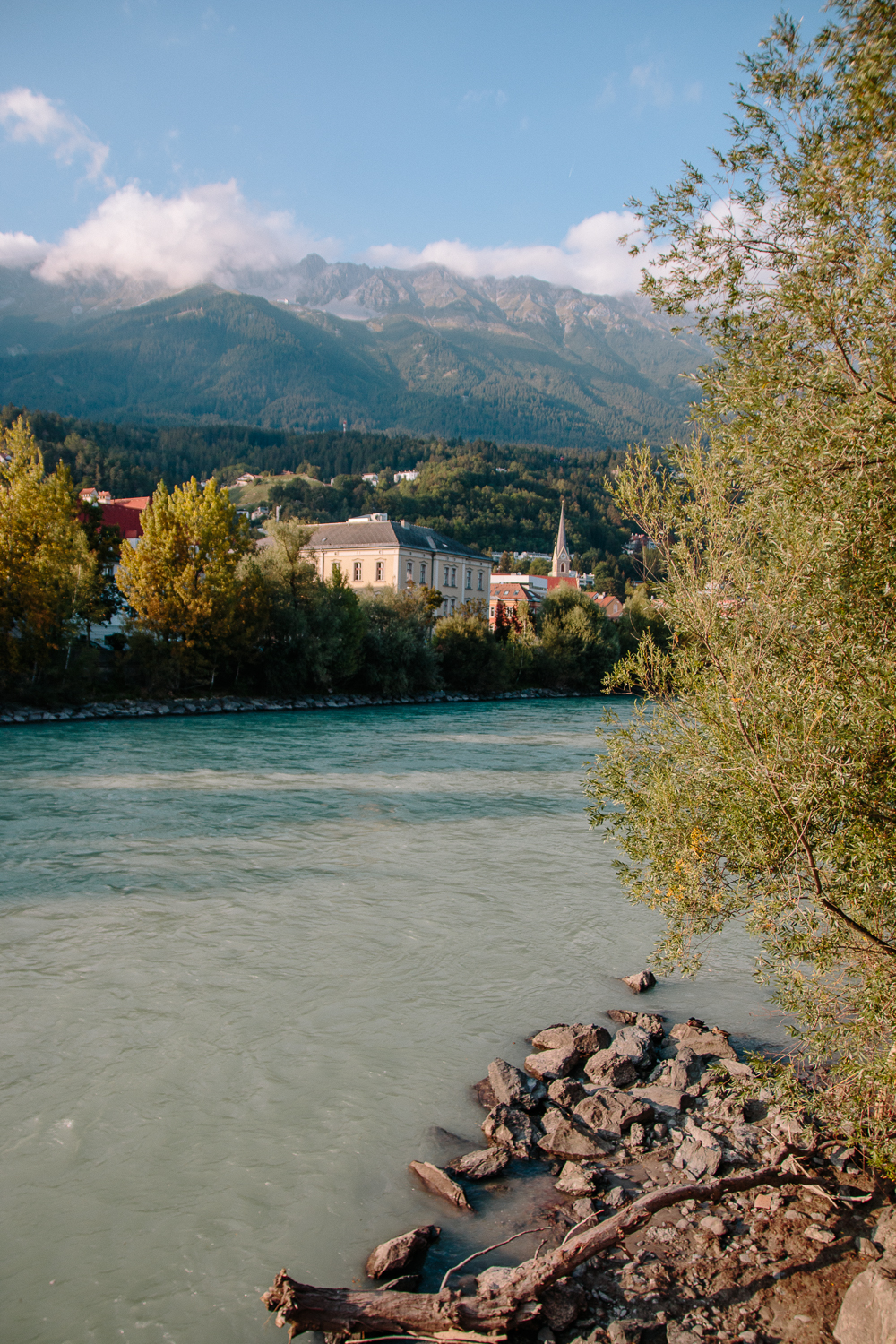 The Colourful Houses of Innsbruck
I've wanted to see these for SO long! I don't know why, but I just love rows of colourful houses, so obviously we had to make a little detour on the way back to the van to see these. Luckily the viewpoint is on the same side of the river as the Old Town, so it wasn't too much of a detour. The river was the most amazing milky green/blue colour and actually really fast flowing! You wouldn't want to get swept away in that!
Where the viewpoint is, there's a few restaurants and bars if you're after food – I can't comment on any of them as we didn't stop, but they seemed full with students from the nearby university.
Anyway, that's all we had time for in Innsbruck before heading off for the night in Germany! Have you been to Innsbruck?
Follow
Save