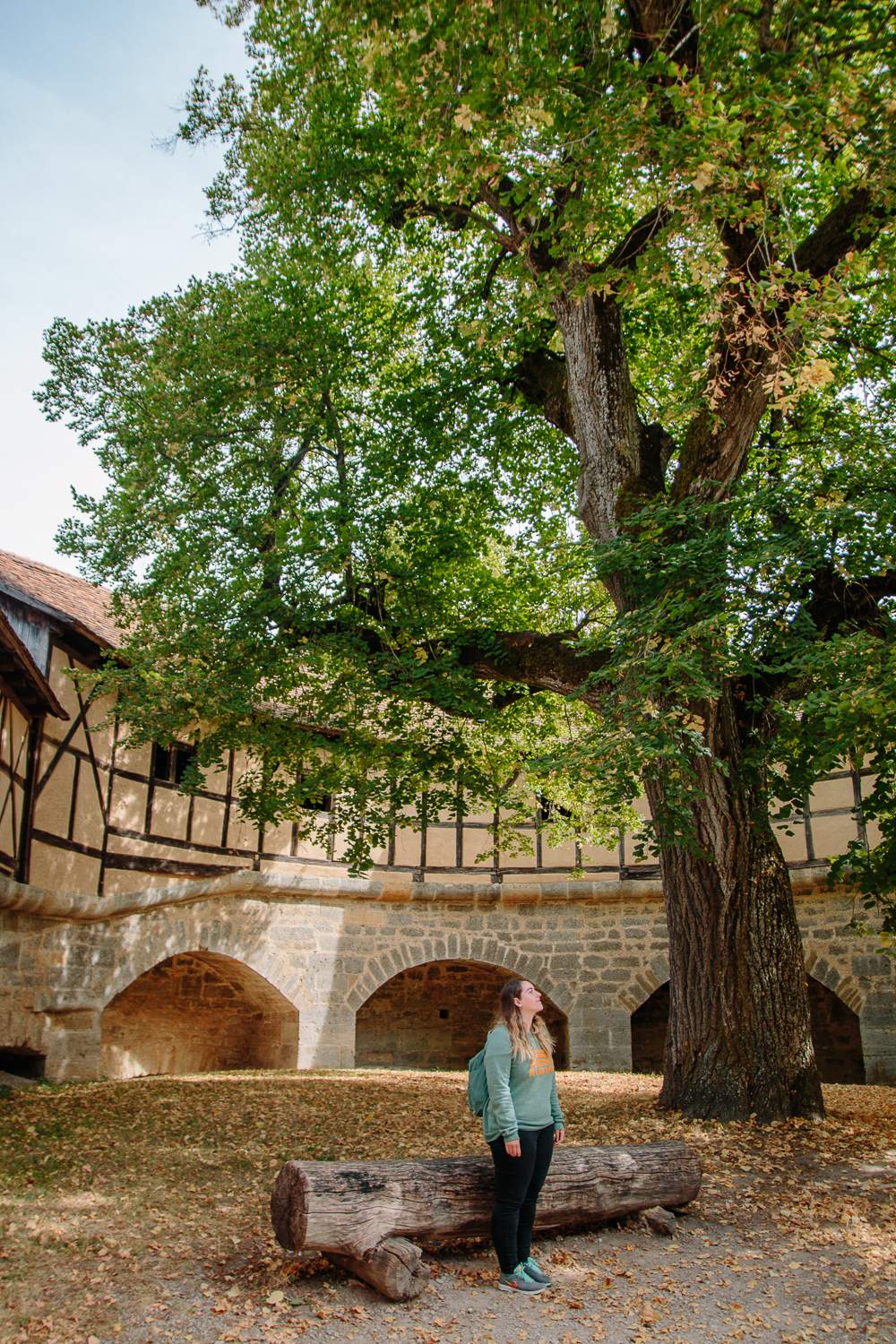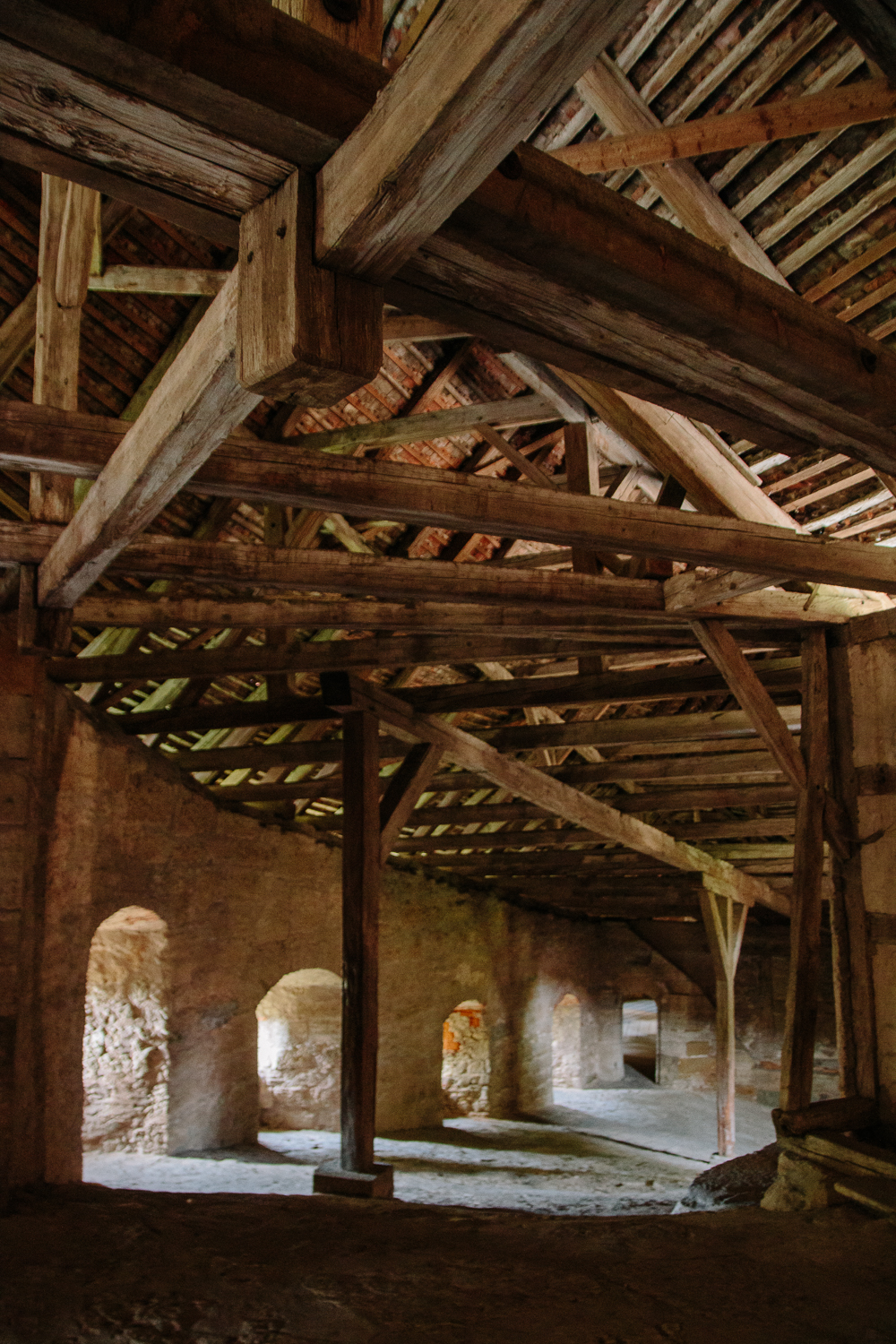 Located in Bavaria, Rothenburg ob der Tauber is one of the many towns along Germany's famous 'Romantic Road'. Starting in Fussen in the south by the border of Austria, passing the famous Neuschwanstein Castle, and then up through central Germany, the road goes for miles, ending at Wurzburg. We actually visited Fussen + Neuschwanstein Castle on our last Europe roadtrip in June 2018 and they were both stunning!
We arrived from a long drive from Innsbruck in Austria the day before, making our way back to Calais for our ferry and thought it was the perfect place to stop for the night. We stayed a short drive from the town and set off exploring just before the lunchtime rush.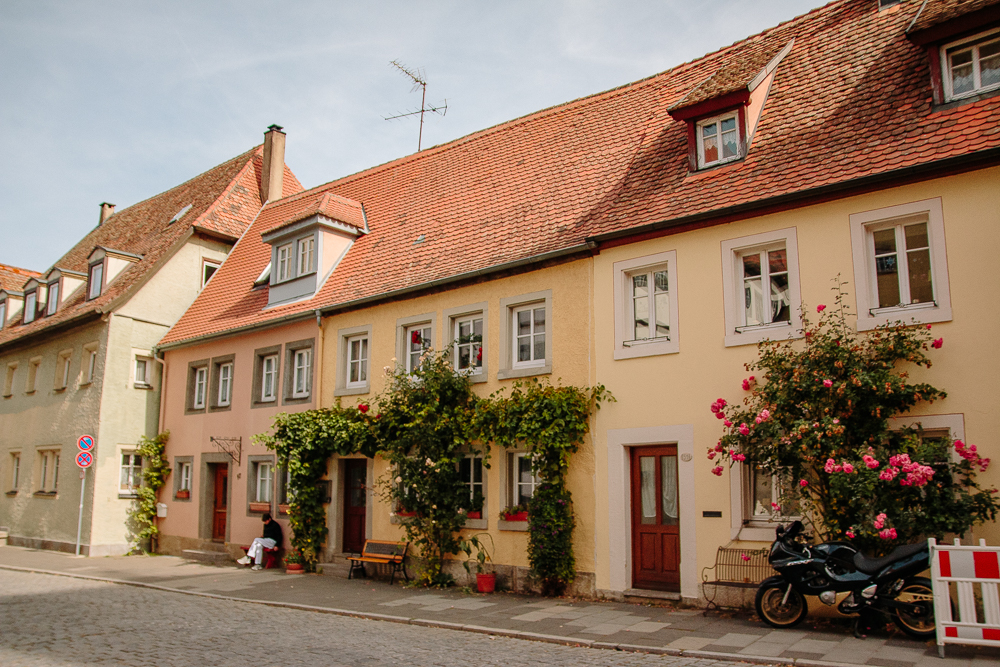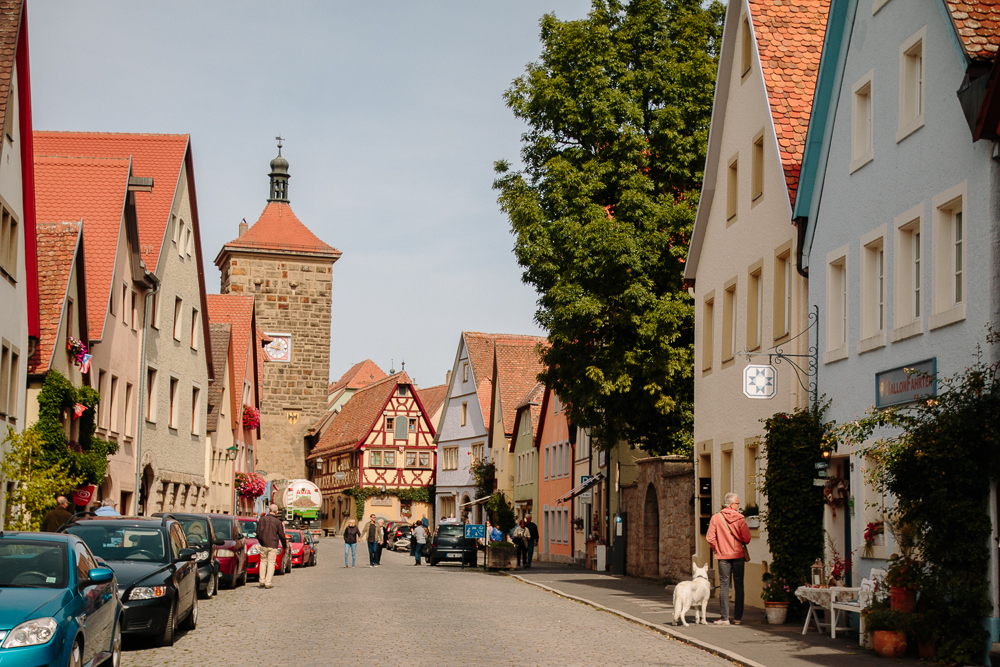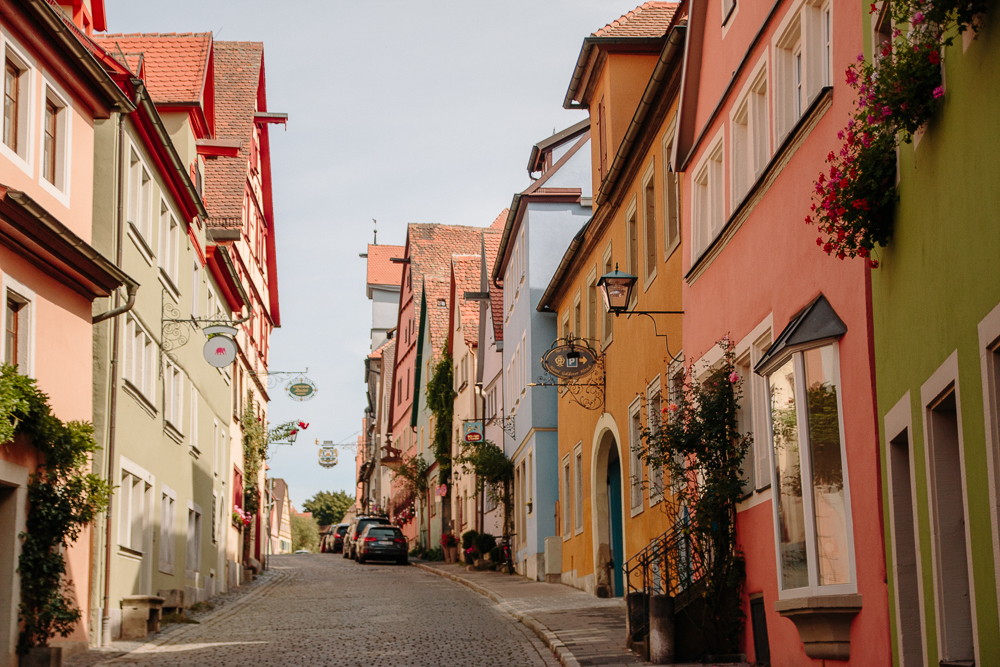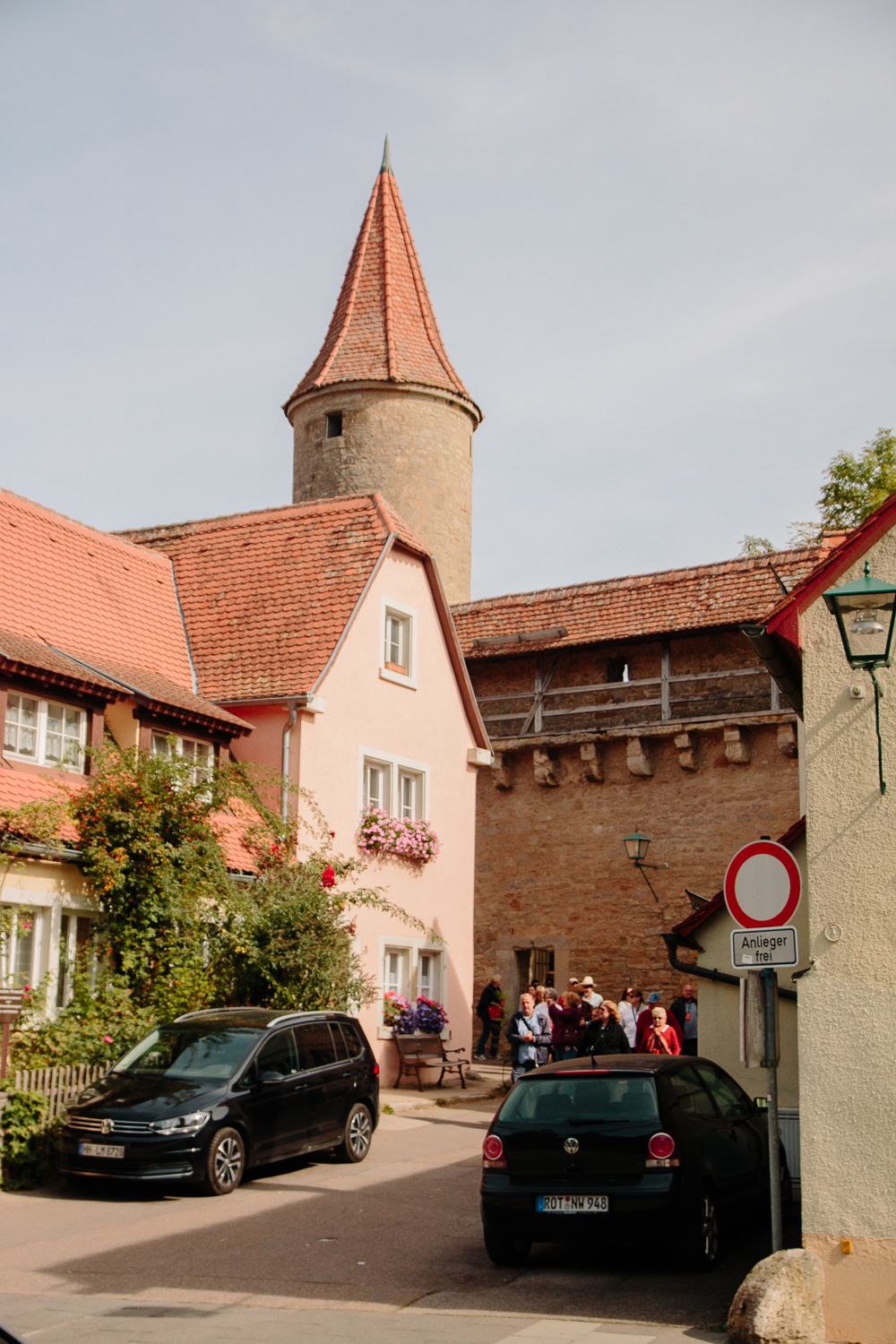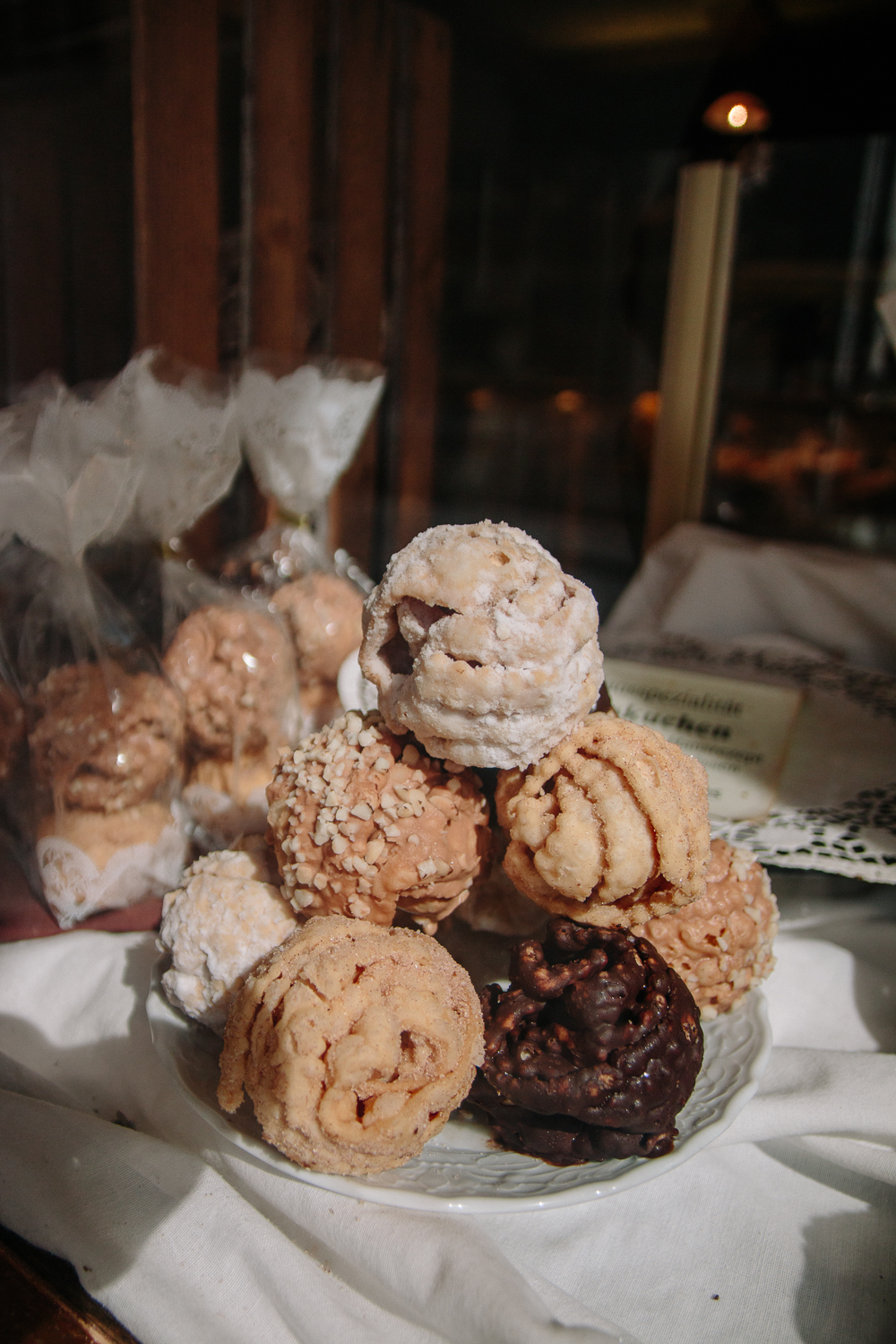 The streets are SO cute – though it's definitely aimed at tourists. It seems a popular town for river cruises as a stop for nearby towns, so while we were there, there were a LOT of tour groups arriving, plenty of souvenir shops and cafes to sit and watch the world go by. We only had a couple hours of parking for the van though (parking the van there was expensive), so we had to rush a little bit. I thought 2.5 hours was plenty, but we definitely could have done with a couple more hours.
As you first head into town, you'll come across the huge Spital Bastion which was part of the towns fortification system, along with the old walls. Although it was built in the 1508's, it was built on the site of an older fort. There's also a cute bridge to walk across, and a courtyard. It's actually free to go inside too, with a few old cannons and defense structures in place.
While you're in Rothenburg ob der Tauber, be sure to try the Schneeballen – a pastry famous to Rothenburg. Honestly, we weren't fans – it was very dry and not much flavour, but we did eat them a couple days later rather than fresh, so that may have had something to do with it?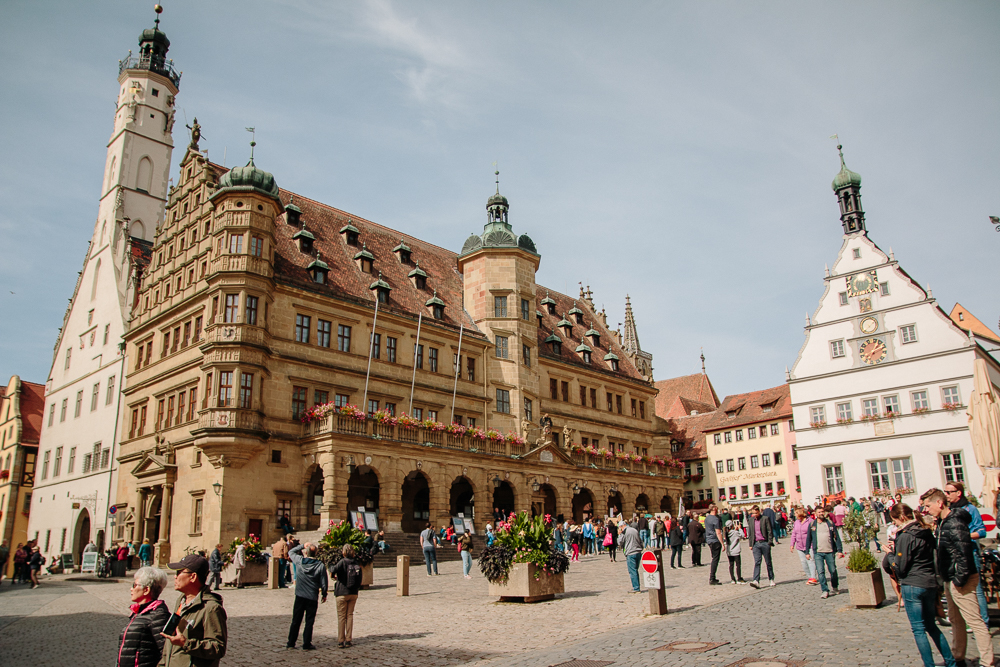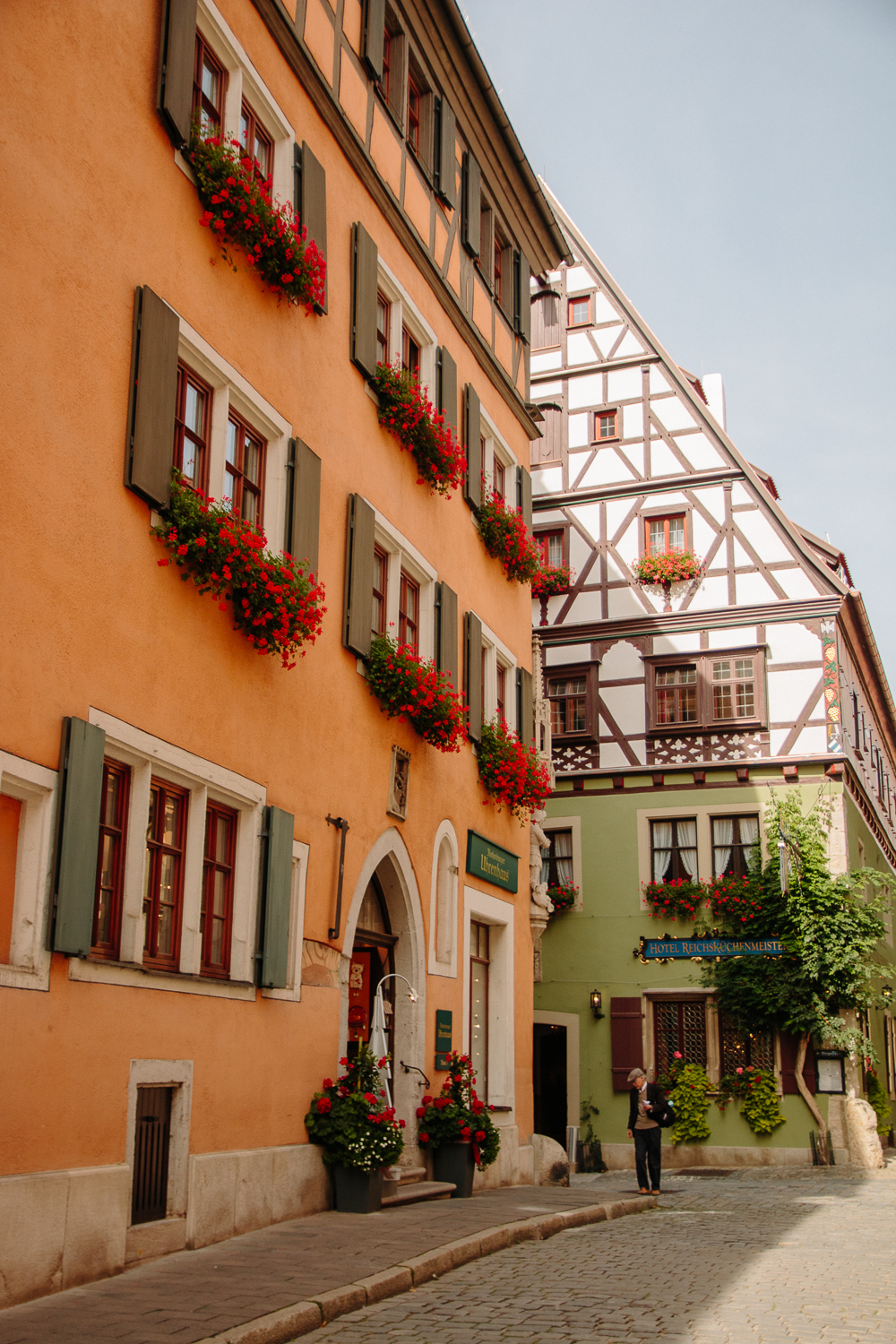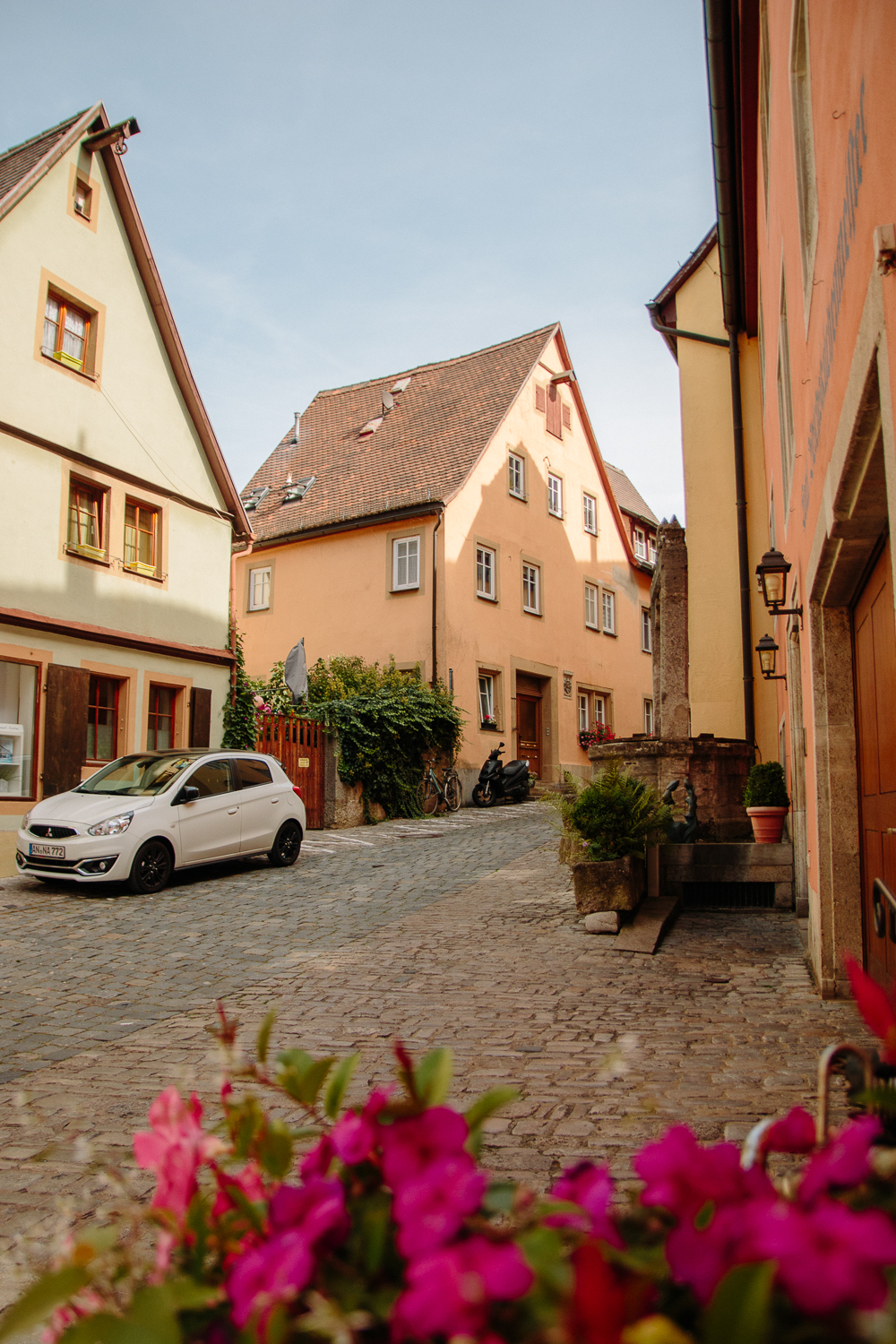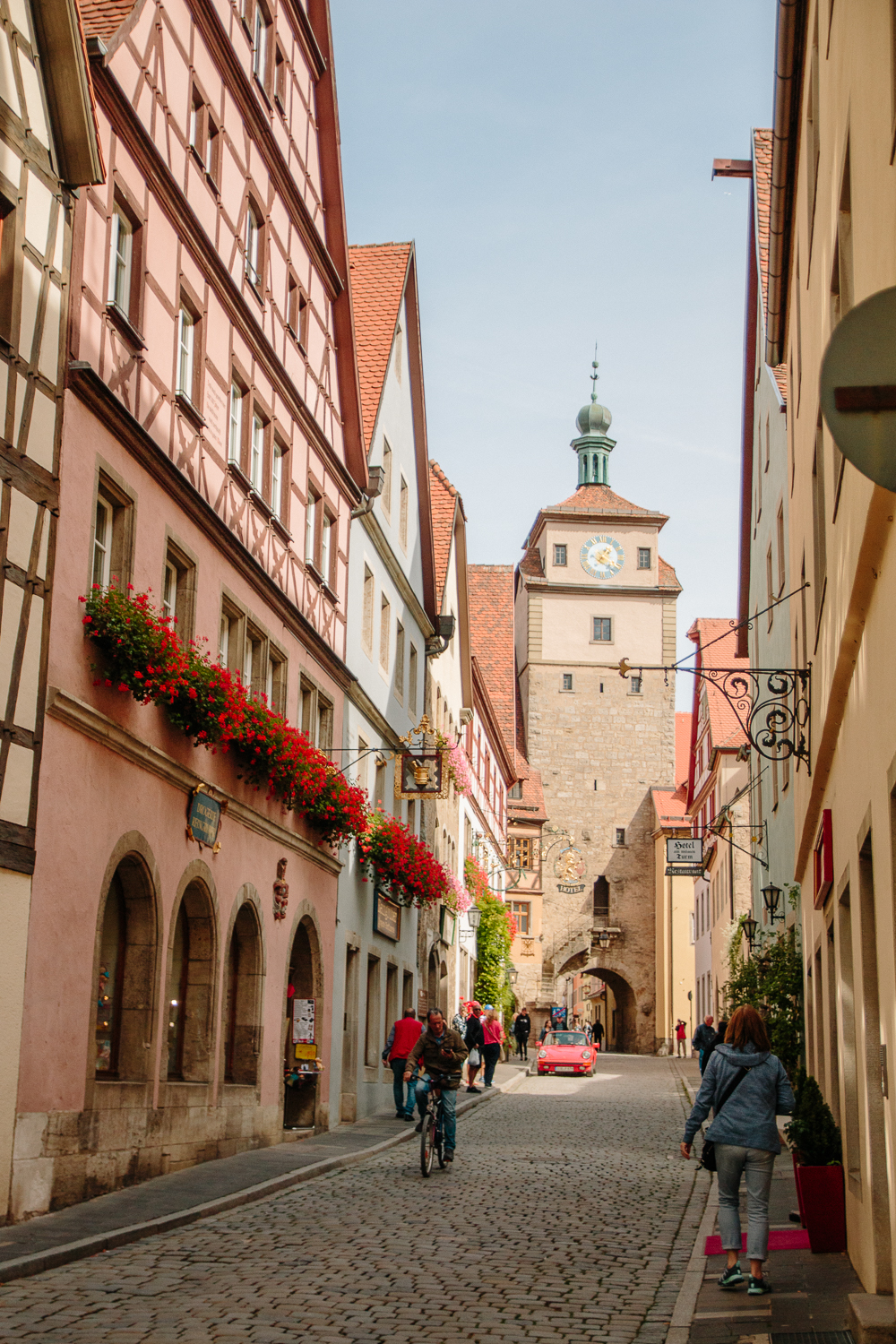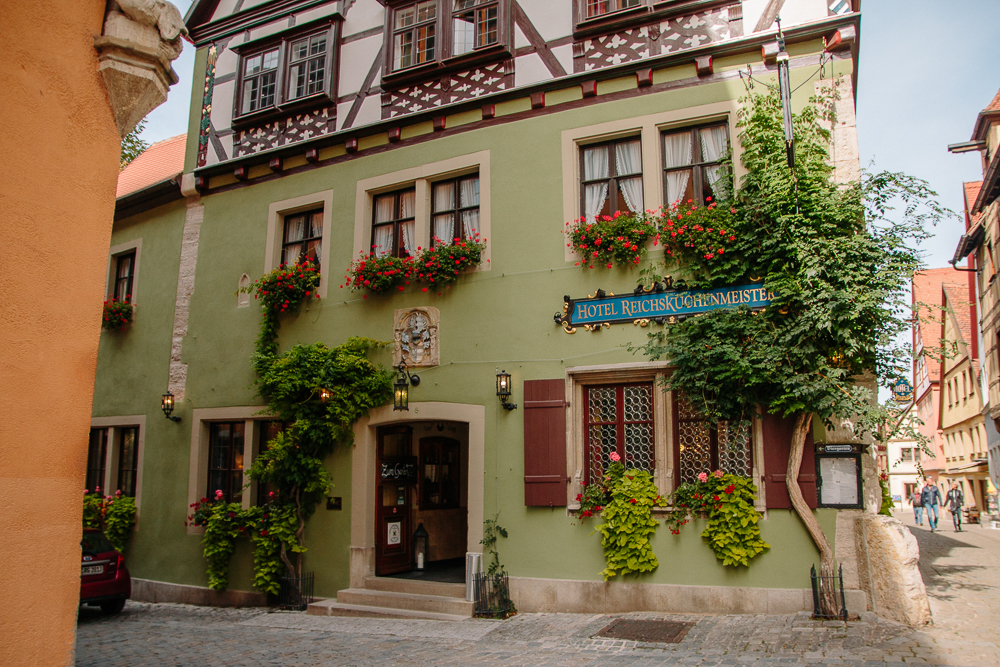 We mostly spent our time just wandering around the many streets in the old town. I love little towns filled with half timber houses, painted all different colours filled with windowboxes overflowing with flowers – why is this not a thing in the UK?! There's also a famous Christmas shop if you love to buy christmas decorations from across the world – i found a lovely little decoration, but saw the price and instantly put it back haha!
There's also the old walls – you can walk along sections of the walls for free too which is well worth it for the views across the town, though it's rather thin and rickety in places and the steps are very steep going up and down, so just be careful!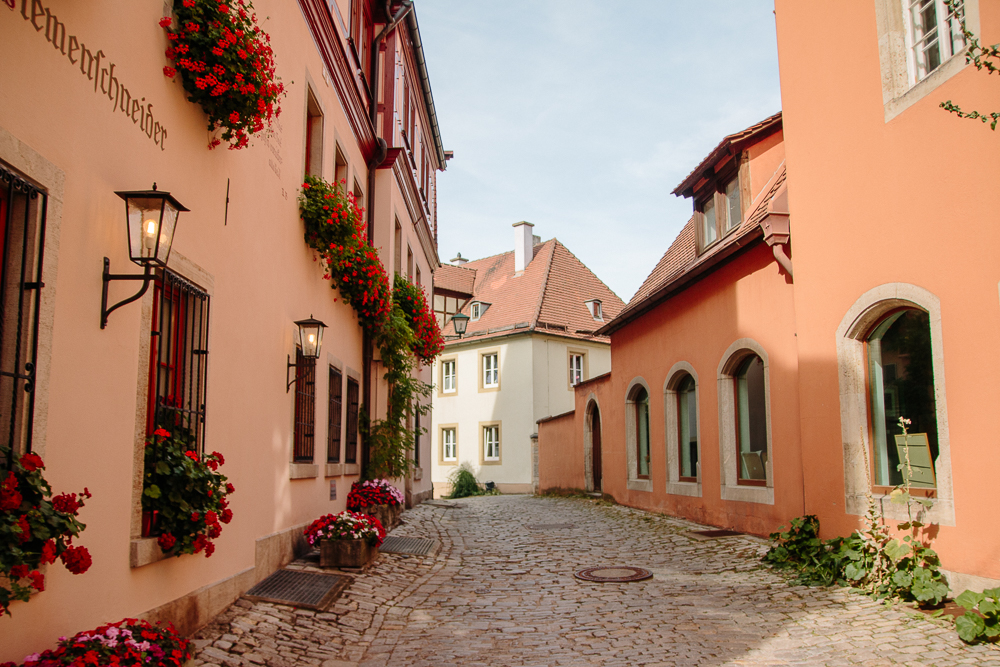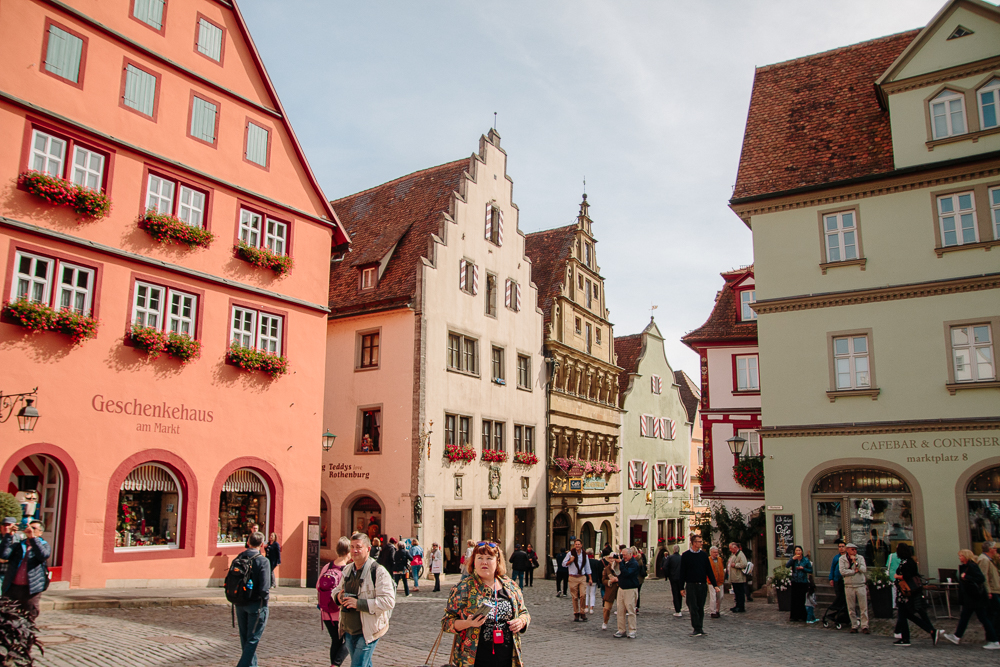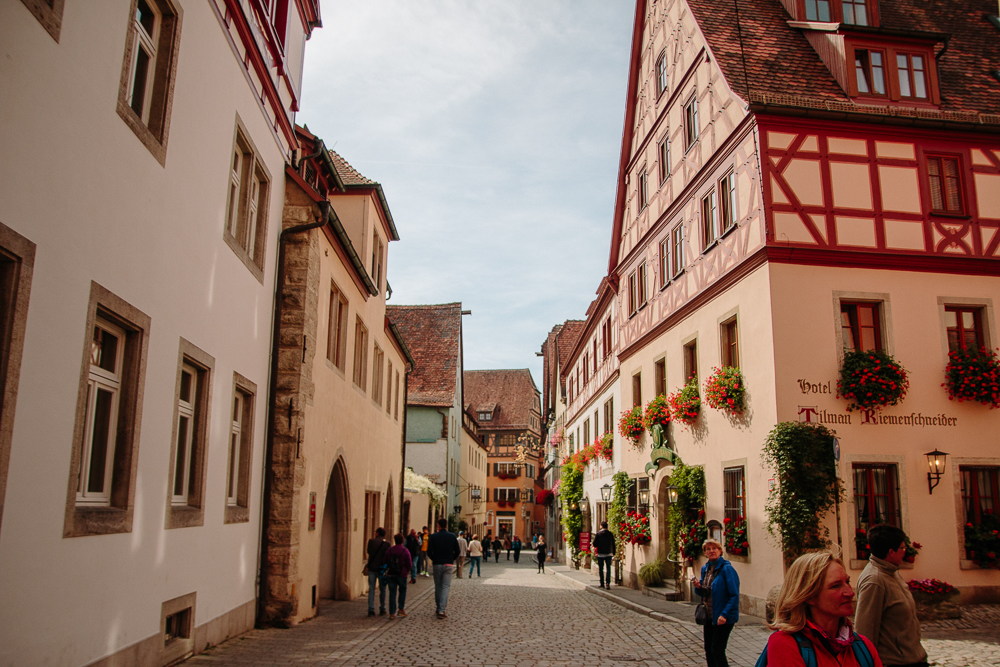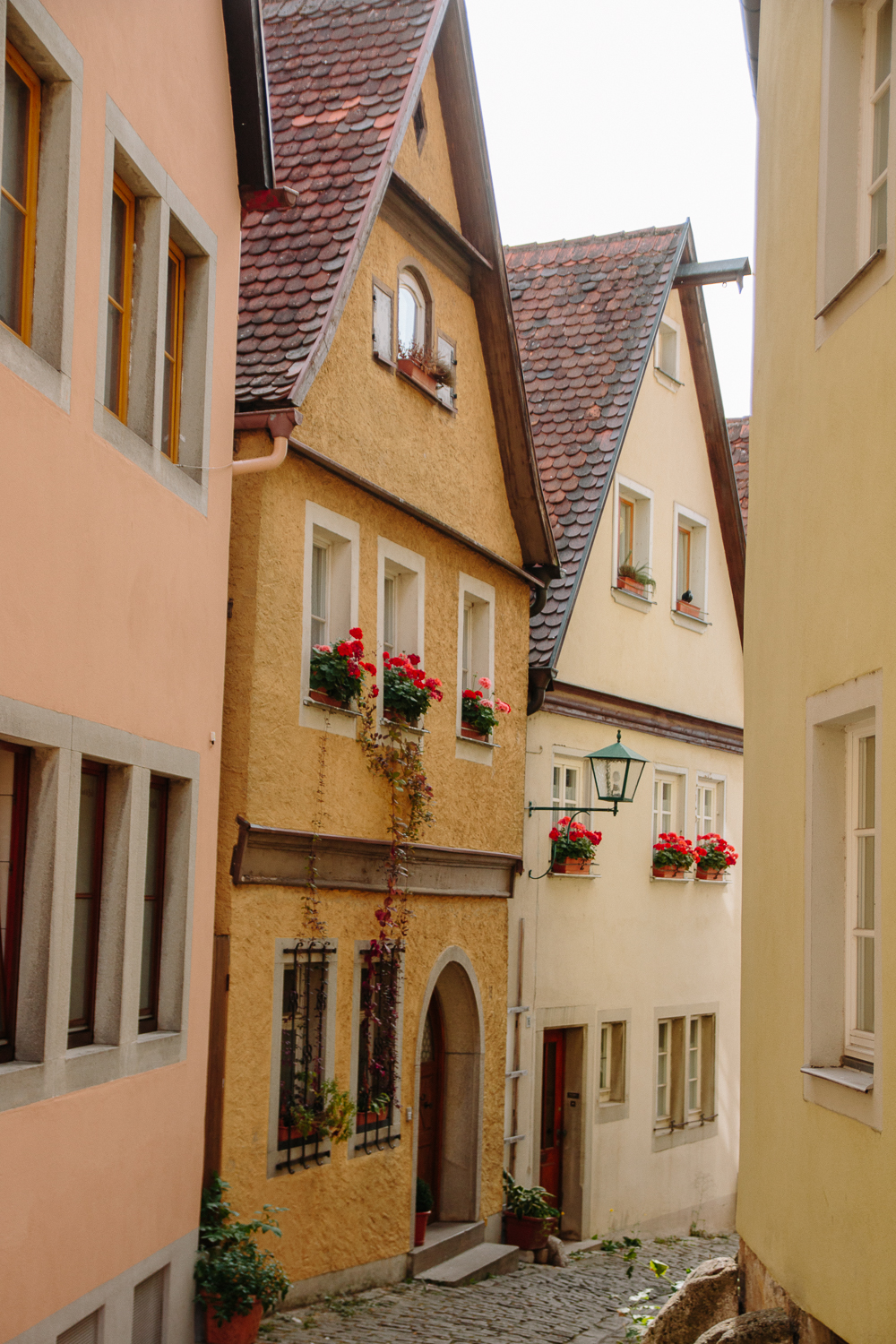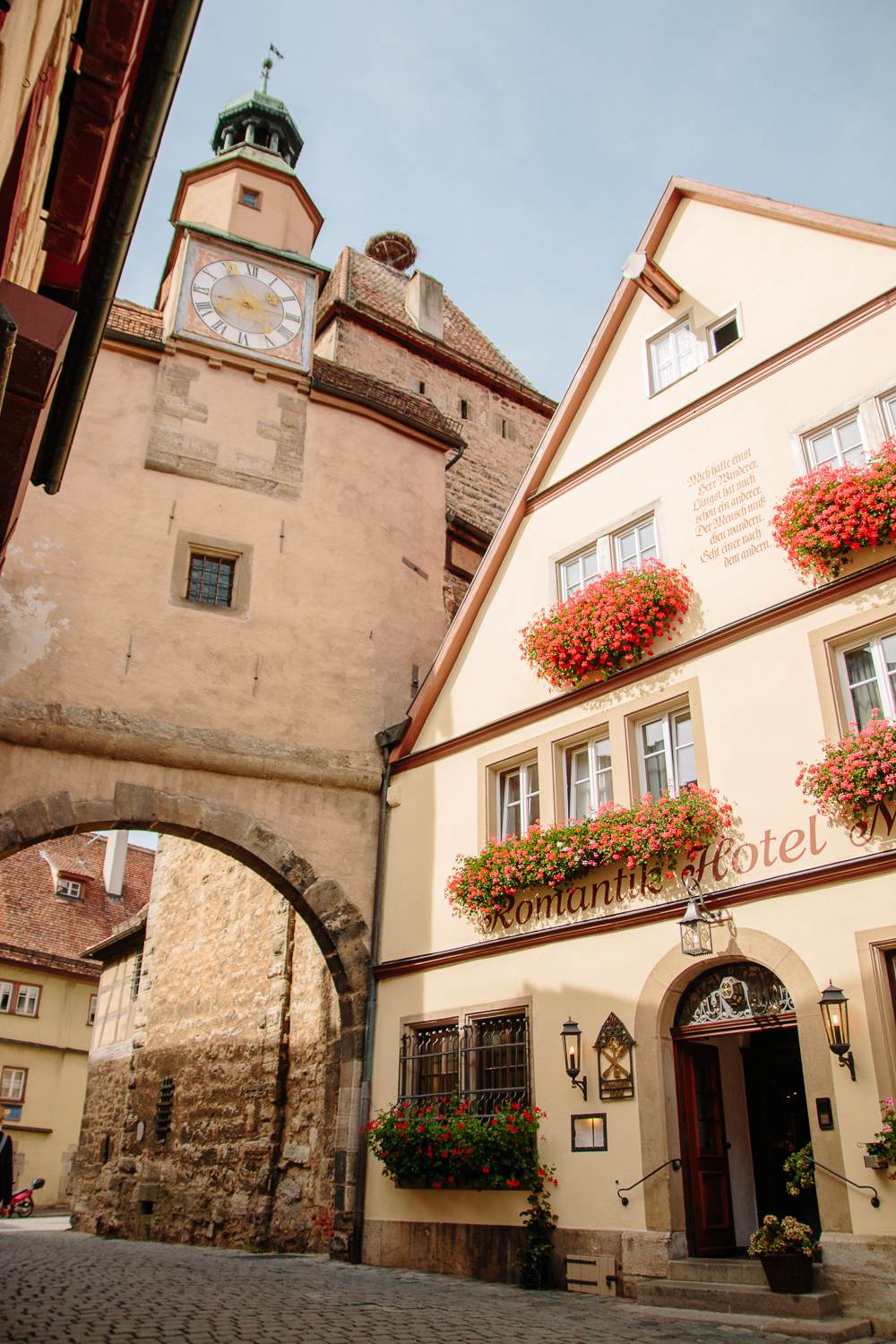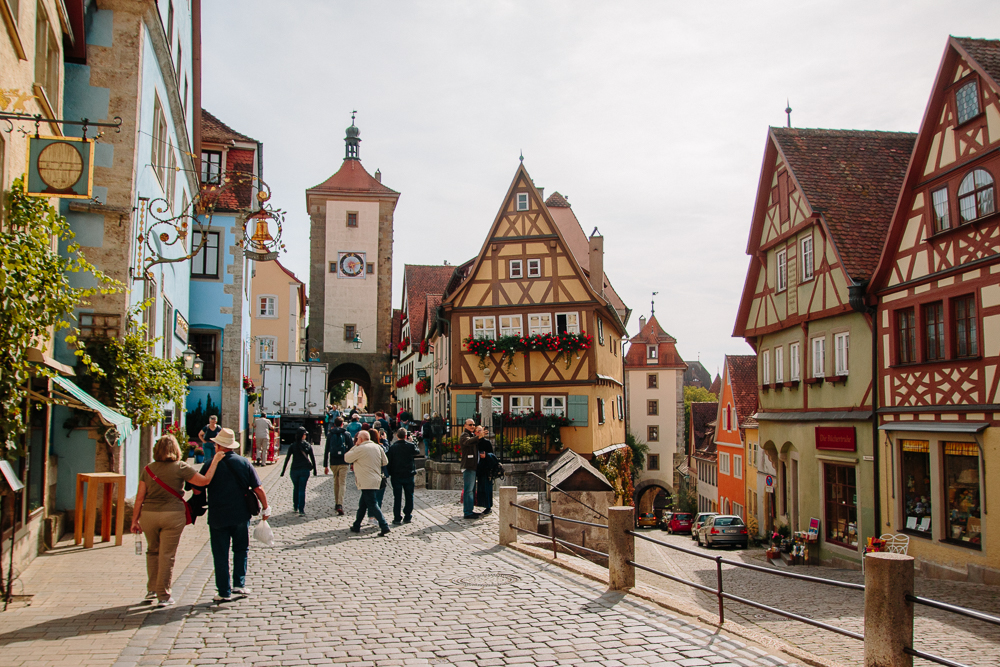 As we were heading back to the van, I couldn't for the life of me find the famous photo spot that you always see of the town. We'd been keeping an eye out the whole time we were there, but i just couldn't find it at all! When i was buying a magnet to take home, I asked the woman behind the counter where the famous spot was and she said right on the road we were on. I was so confused, as we'd walked along it so many times.
Turns out we'd actually walked right past it as we first entered the town, but we were in such a hurry to get past the hundreds of tour groups, we never turned round to see it haha! By the time we got back to it heading back to the van, it was heaving with people so it was so hard to get a clear photo of it haha!
Have you been to Rothenburg before, or visited any other towns on Germany's Romantic Road?
Follow
Save