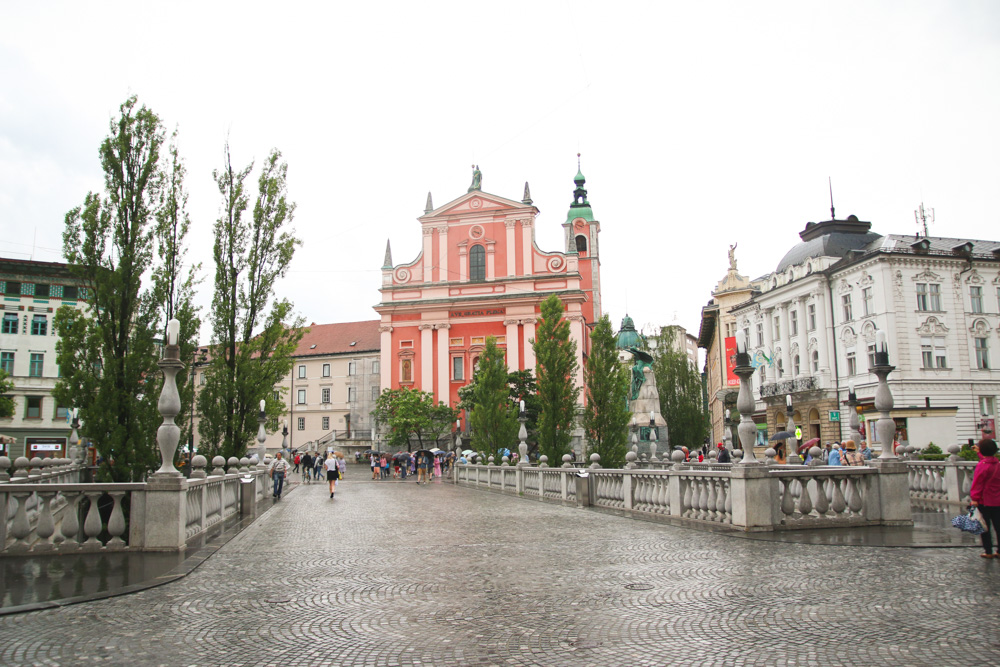 Ljubljana
Our last stop in Slovenia was to the countries capital and largest city – Ljubljana (pronounced Loo-blee-ah-nah). It's located pretty central within Slovenia, so it's a perfect base to get out and see the rest of the country on day trips if you plan on visiting (and the rest of Slovenia is so so pretty with so many amazing places to visit too – I plan on doing a mini Slovenia guide at some point). It was awarded the European Green Capital award in 2016 for creating a green, clean, safe and sustainable city.
We'd heard parking for campervans inside the city was hard to find, so we ended up just catching the train from Lake Bled instead. If you do plan on visiting from Bled, make sure you head to the Lesce-Bled train station, not the one at actual Lake Bled (Bled Jezero), as that's more of a station between the nearby villages (we made this mistake the day before).
Our day to Ljubljana acutally ended up being quite eventful and very surprising, and sadly we didn't actually get to see much of the city itself, but what we did see we loved and that's coming from two people who much prefer being in the mountains or by the beach, than in a city.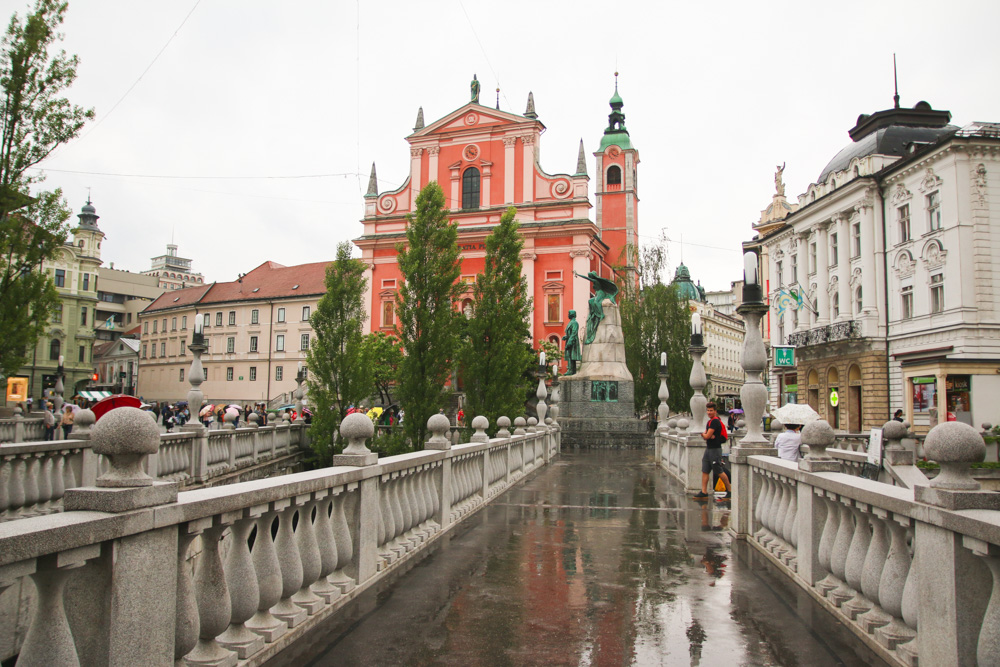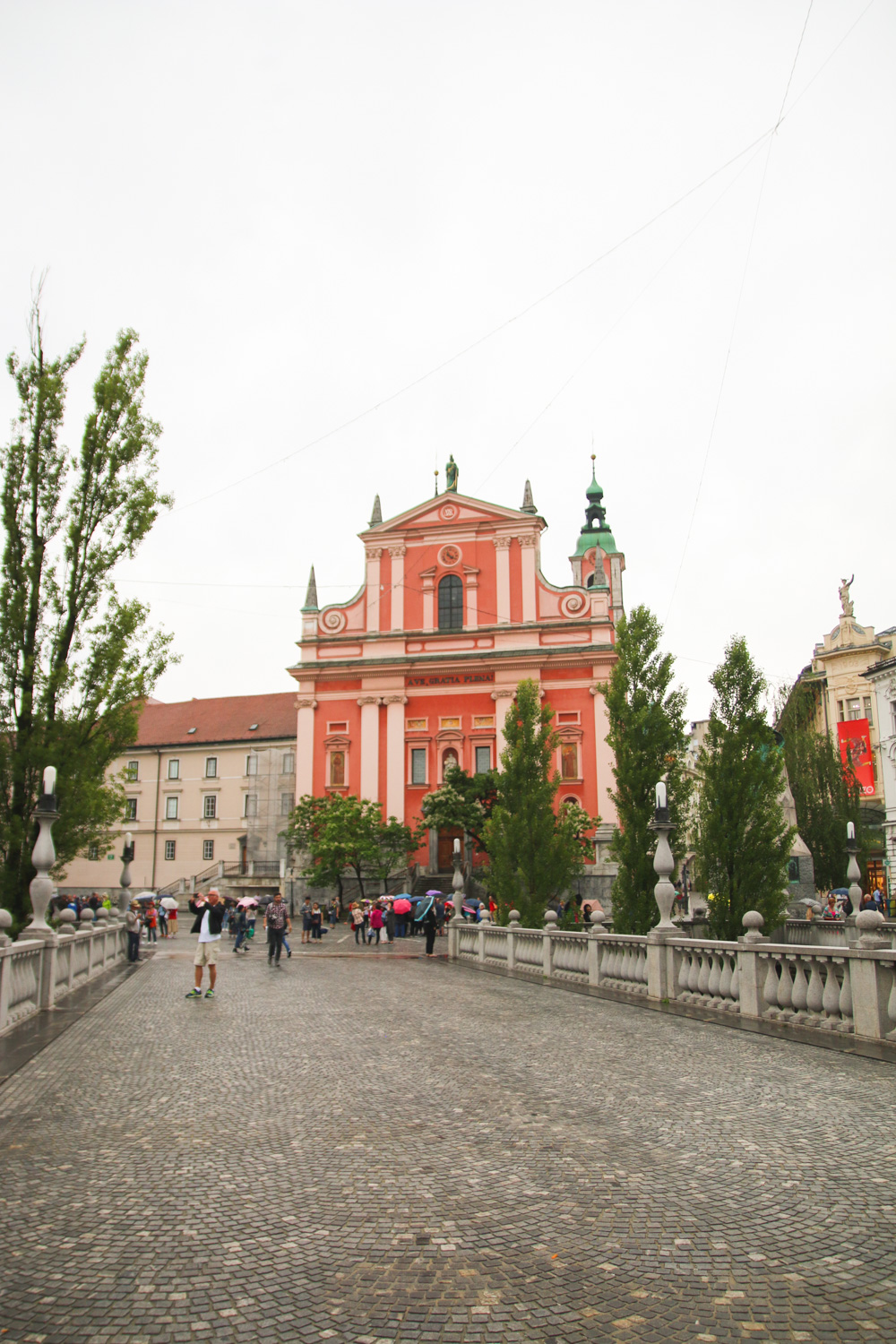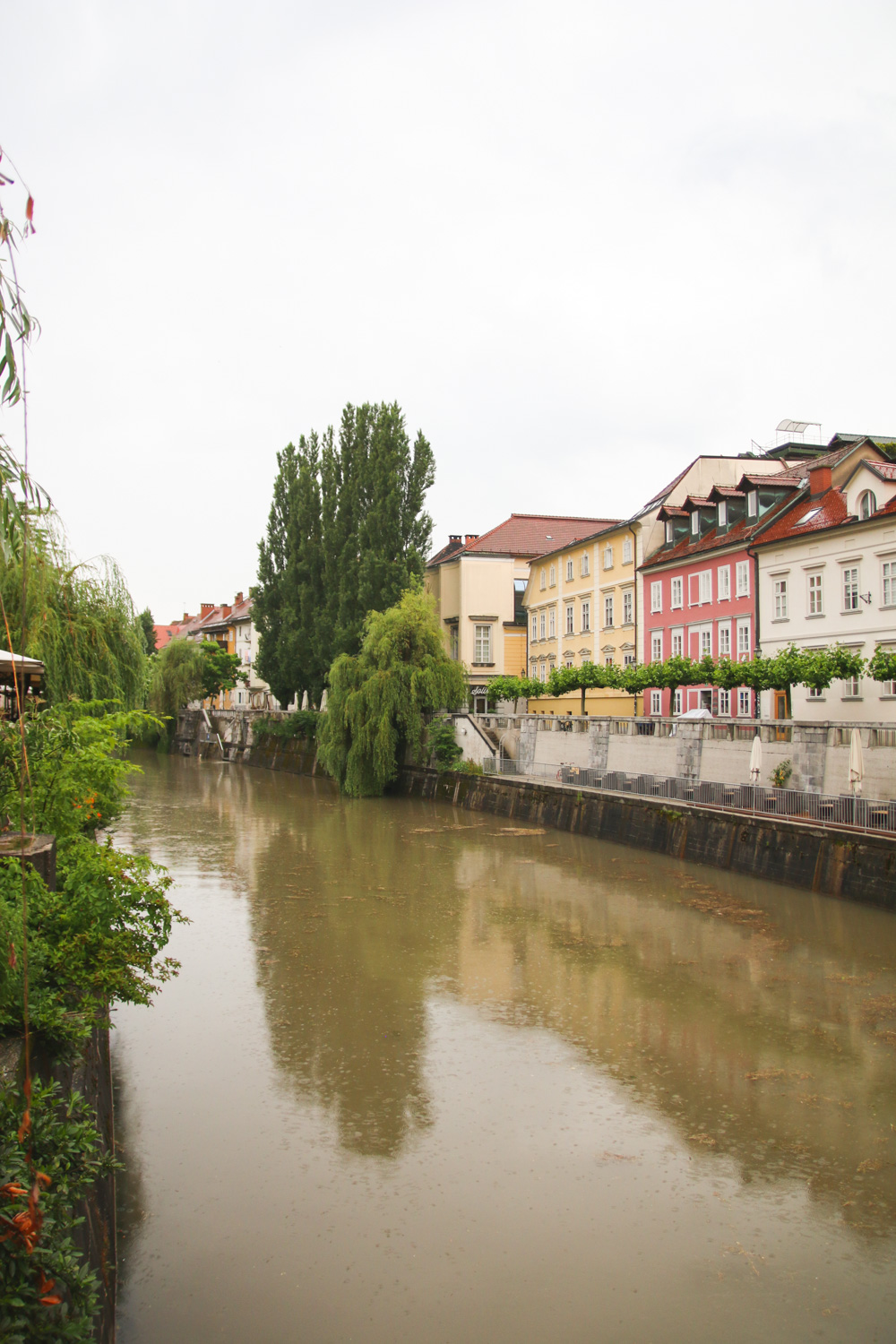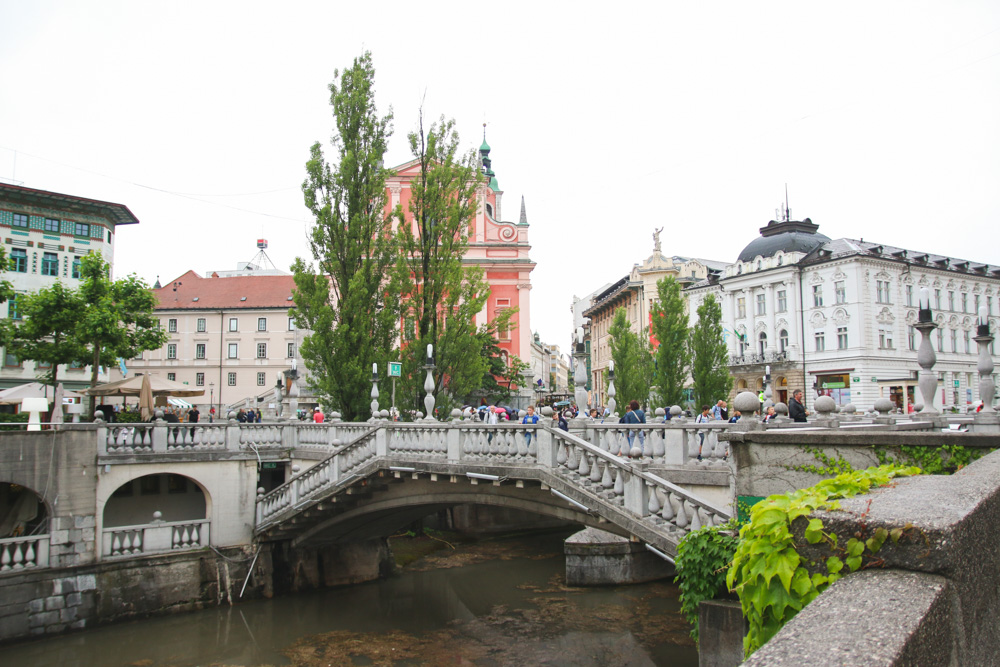 With gloomy clouds above us and the rumble of thunder in the distance, we headed to the train station to buy our tickets. It cost us just over €10pp for an open return ticket, which is kind of average for Europe train travel. It takes just over an hour to get to central Ljubljana from Bled.
This is where our day started getting a little crazy. We had an hour to kill before the next train to Ljubljana, so we sat on the platform scrolling through our phones. Remember just over a year ago our kitten went missing, never to be seen again?
Well, a photo popped up on our local lost and found pets facebook page of what looked amazingly like Keeko. They asked if she belonged to anyone as she'd been living in their garden for the past few months. I contacted the woman who posted it and sent the photo to my mum (who was adamant it was her), so we carried on our day as normal and waited for a reply.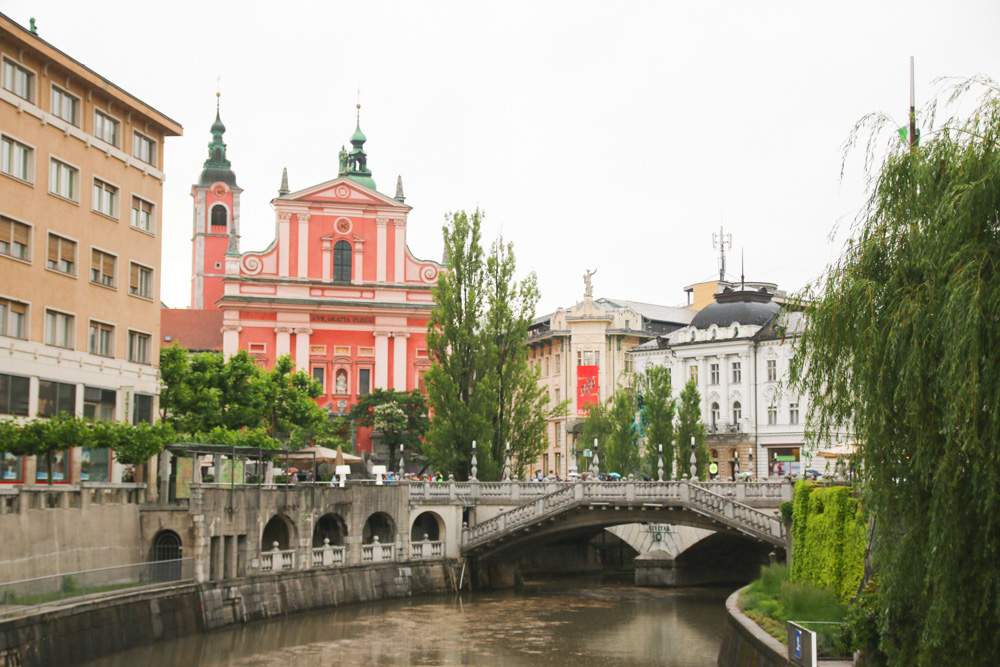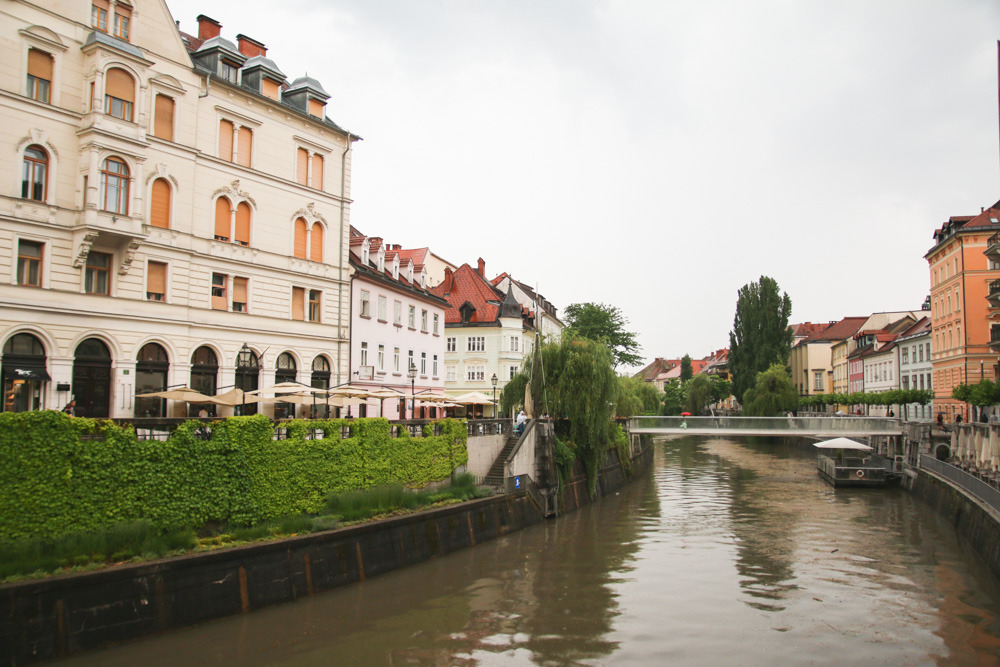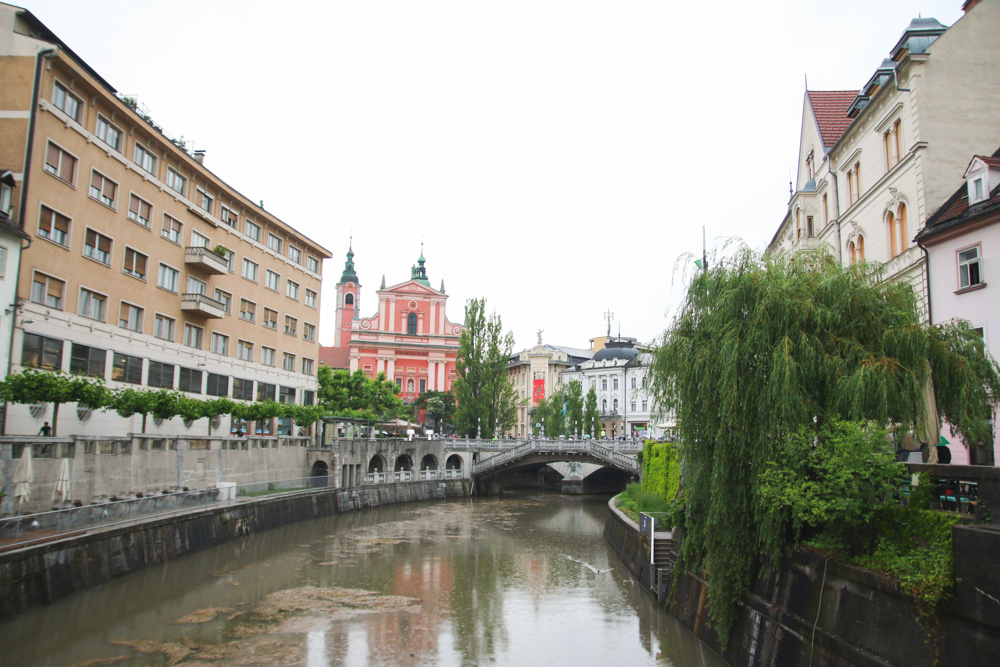 The train takes roughly an hour from Bled to Ljubljana Central station, so we chilled for the journey (Shane fell asleep). As we got closer to Ljubljana, the sky got darker and darker until it was chucking it down so bad that we couldn't even see out of the window anymore. Me being me, decided that I didn't want to carry a rain jacket with me, so I left it in the van. Yep. I was completely unprepared for the weather like usual, wearing a skirt, t-shirt and flip flops.
By the time we arrived, there was the most insane thunder and lightning storm happening above us, with crazy rain to go with it. We stood underground for a good 20 minutes or so waiting for the rain to die down, watching drenched locals heading in for shelter. It was WET!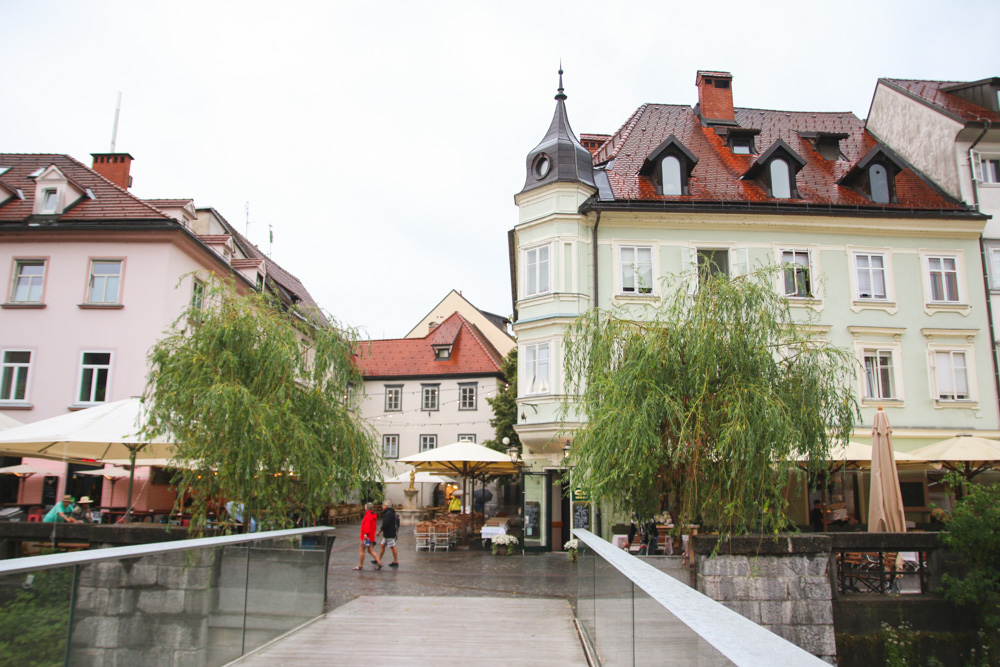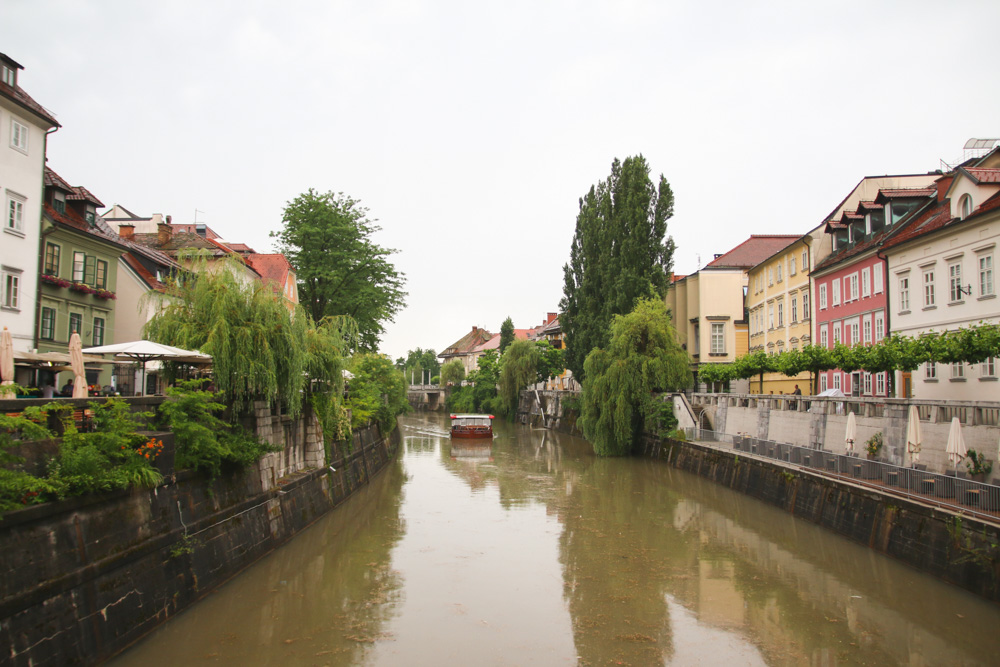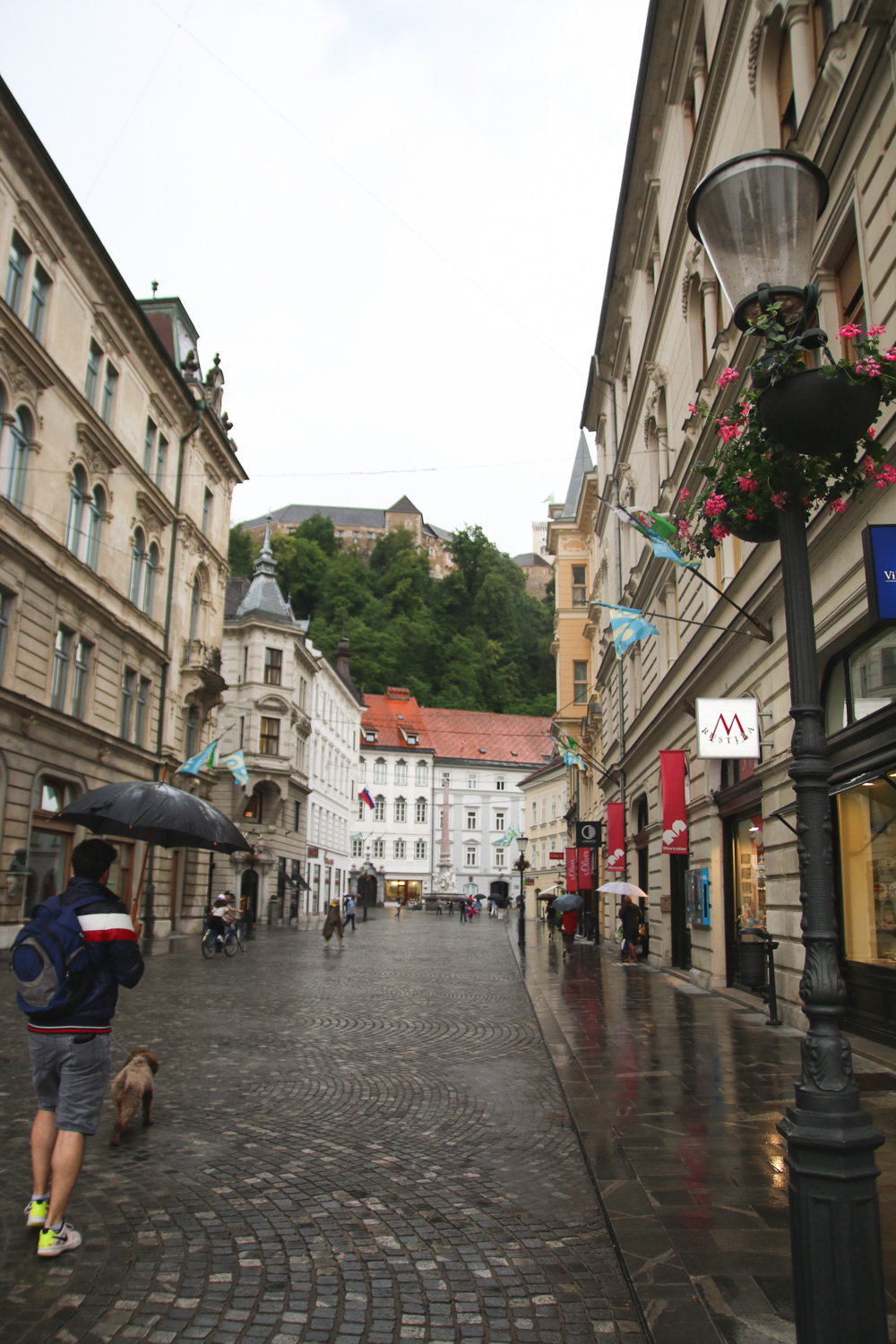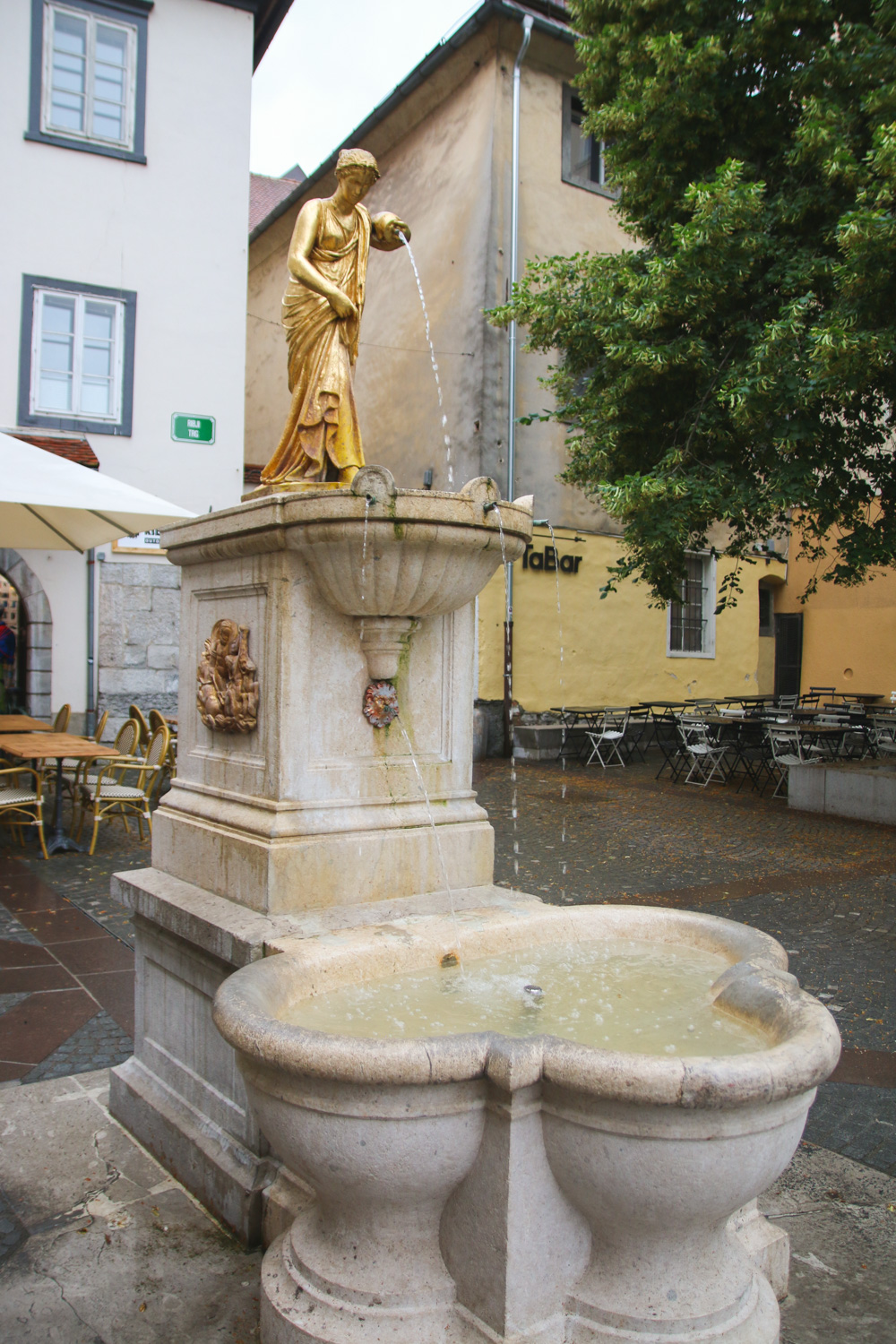 After the rain had died down, we rushed through the city to the old part to find some lunch. It has such a lovely vibe there, with cafes and restaurants lining the river – I can imagine how nice it would be on a lovely warm (sunny) summers day to just chill outside with a refreshing drink. We were in the mood for Mexican food though, and had heard good things about Cantina Mexicana so headed there.
The food was SO so good! The menu was huge, but sadly the vegetarian options were limited. We both opted for the fajitas though and they were so good, but absolutely huge portions! We each had a massive sizzling platter of veggies, plus the wraps and all the other fillings to go with it. I'd recommend stopping by if you're in the mood for Mexican food!
Afterwards, we headed to the famous triple bridge – it was originally built as one bridge and replaced by the current bridge in 1842. To prevent any bottlenecking on the bridge, in 1929 two footpaths were installed either side of the main bridge, creating the famous triple bridge. We walked along the riverbank for a while taking in the views, though the river wasn't it's usual green colour, probably due to the massive downpour we'd just had. I heard some other tourists as they came up to the side of the river exclaiming "it didn't look like this the last time we were here".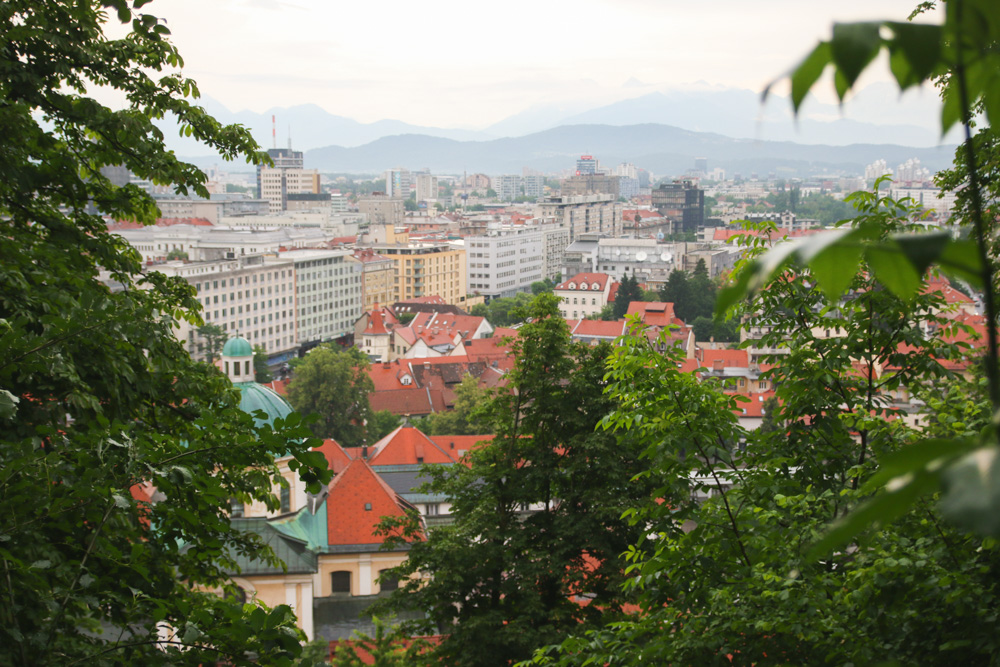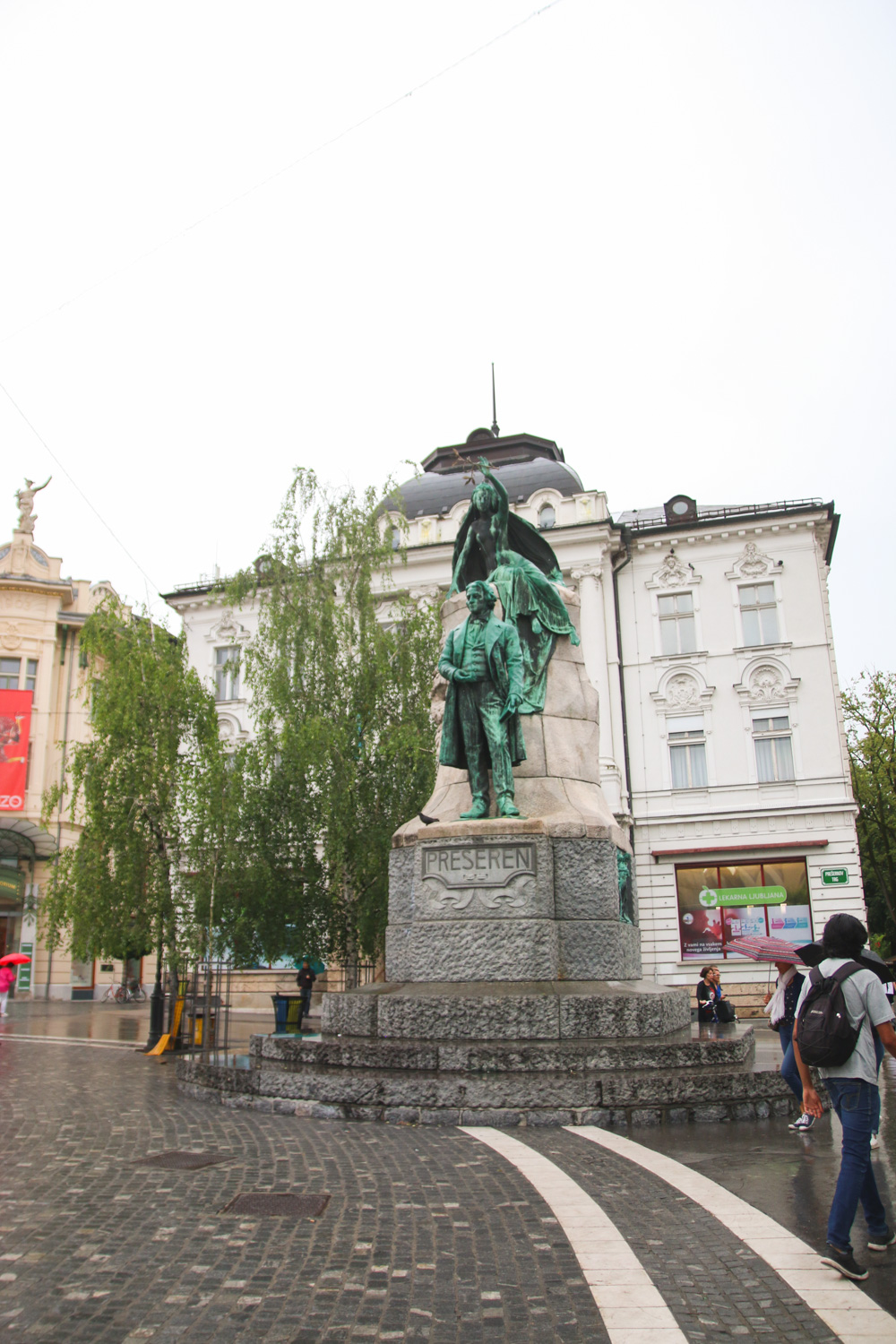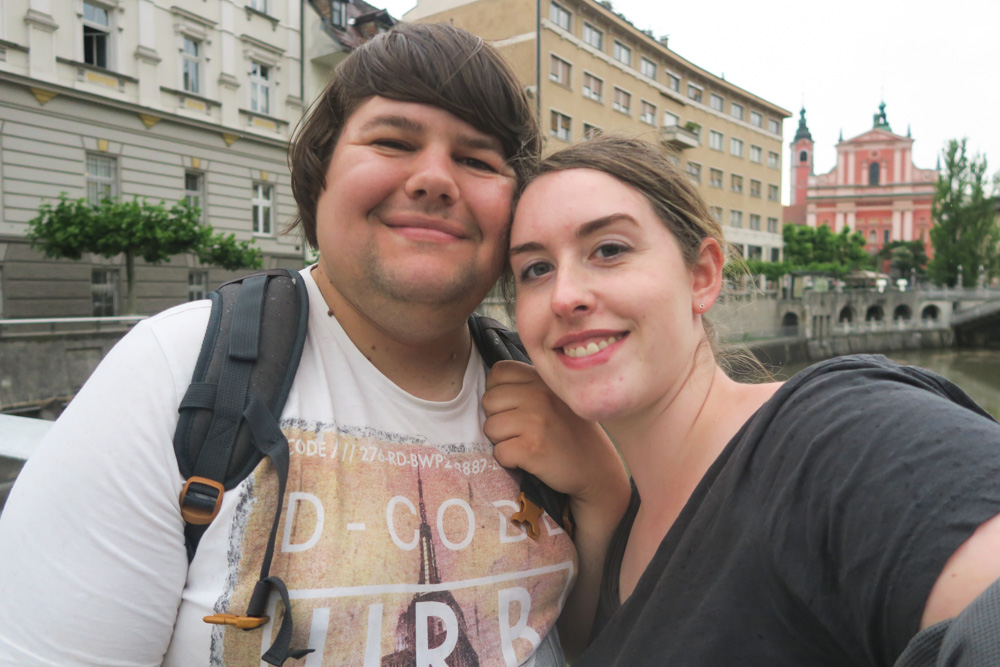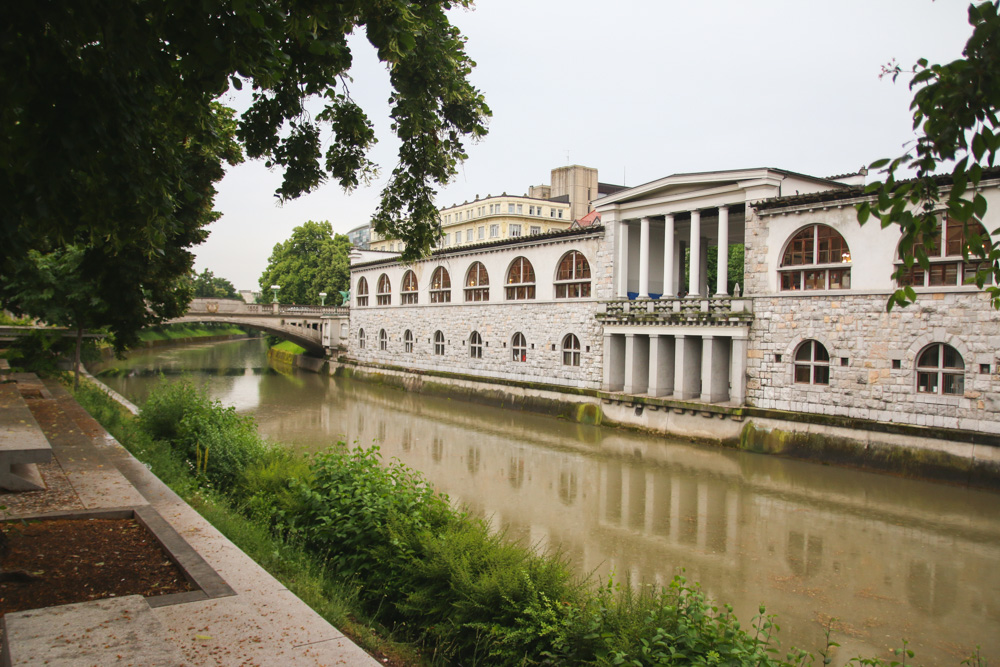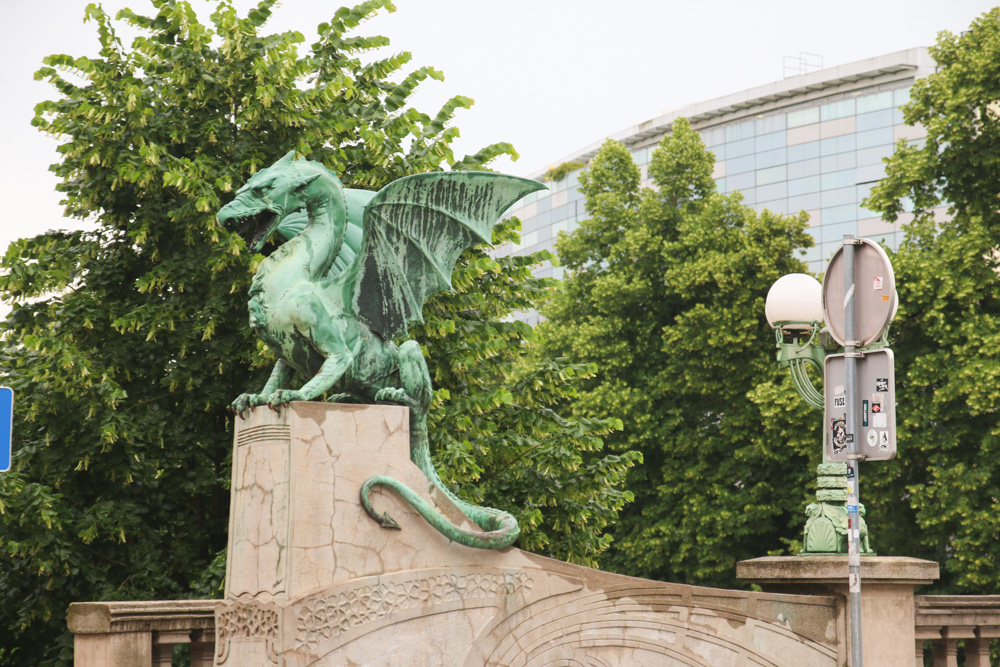 We headed through the city centre to find Ljubljana Castle – the views from the top overlooking the entire city are amazing, so we headed up towards the castle to see the amazing views. Just as we started heading up, the rain started again. Then as we were almost near the top, we got a call from my mum. She'd collected the cat that we saw the photo of on facebook earlier that day, taken it to the vets and got the microchip scanned – it was Keeko! She'd been missing for a total of 377 days and we finally had her home!
I literally burst out crying so hard in the middle of the street (with tears of joy). Shane decided it would be best that we head home early to incorporate her into the house before going back to work on the Monday (we were due to arrive home late Sunday evening) and obviously give her all the cuddles. My mind was just a complete fog of excitement, so we never actually made it up to the castle in the end! We just headed straight back to the train station and drove to Austria that night and then on to Germany the next day! I still have one post left from the trip though, of our stop at Neuschwanstein Castle!
I'd love to go back though and see more of the city! We literally stopped for lunch, took some photos along the river and of the famous triple bridge and headed home, but what we did see we loved!
Have you been to Ljubljana? Is it somewhere that's on your bucket list?