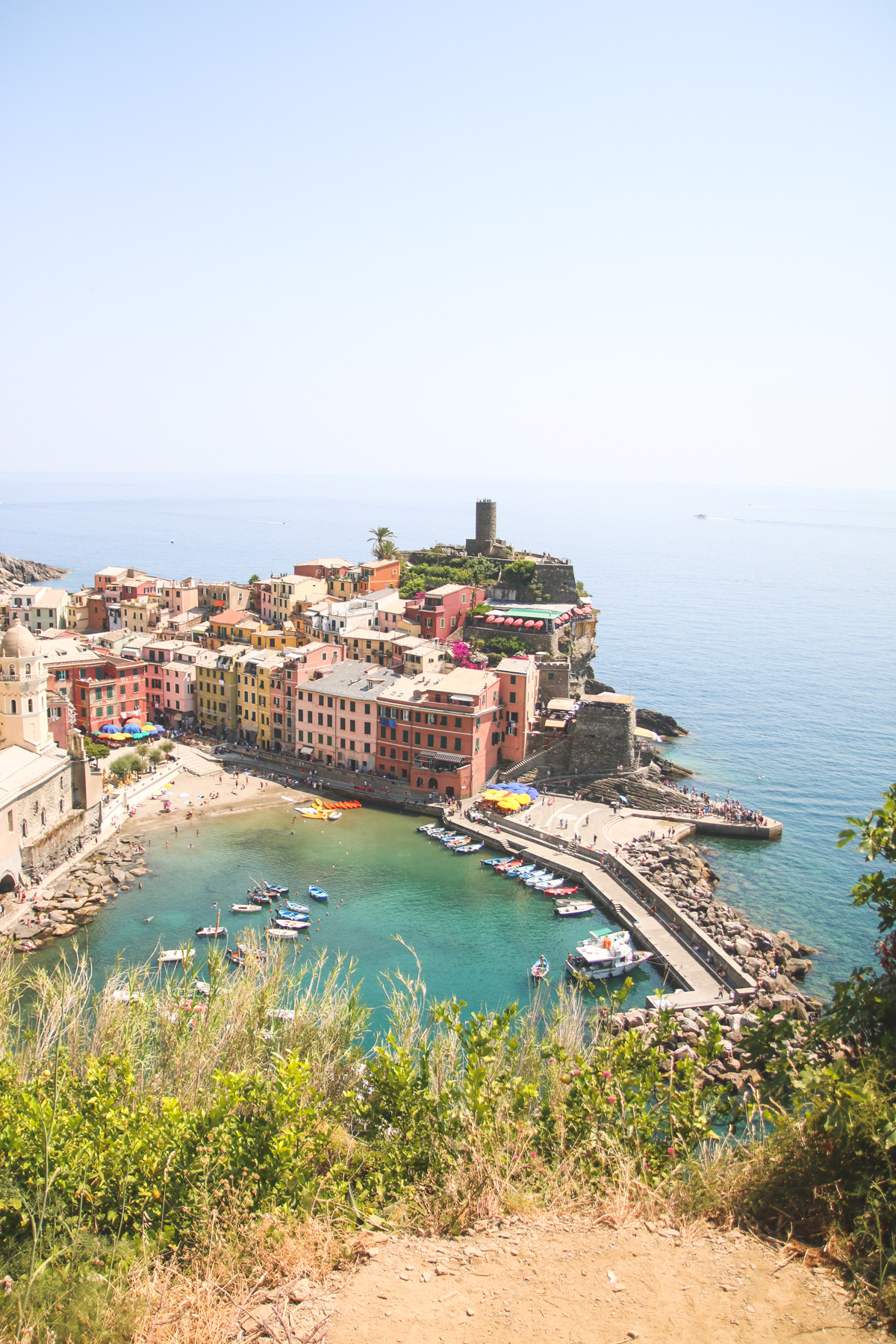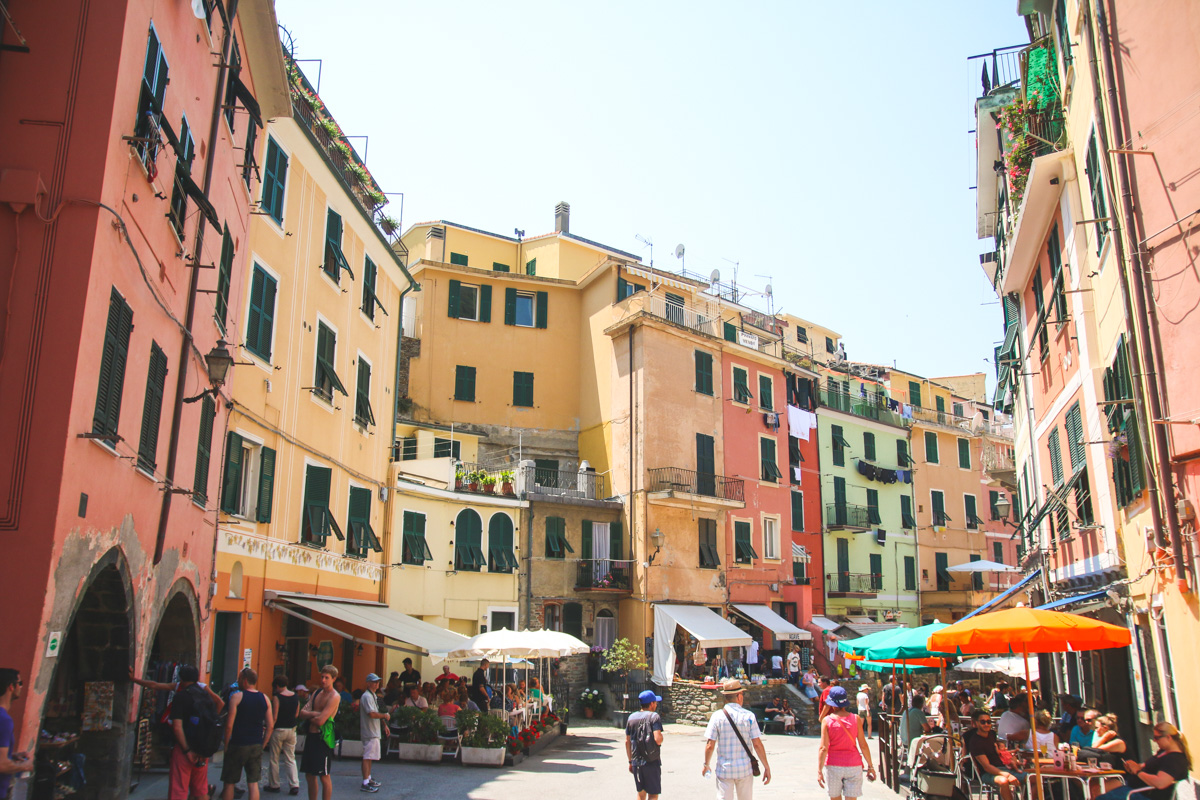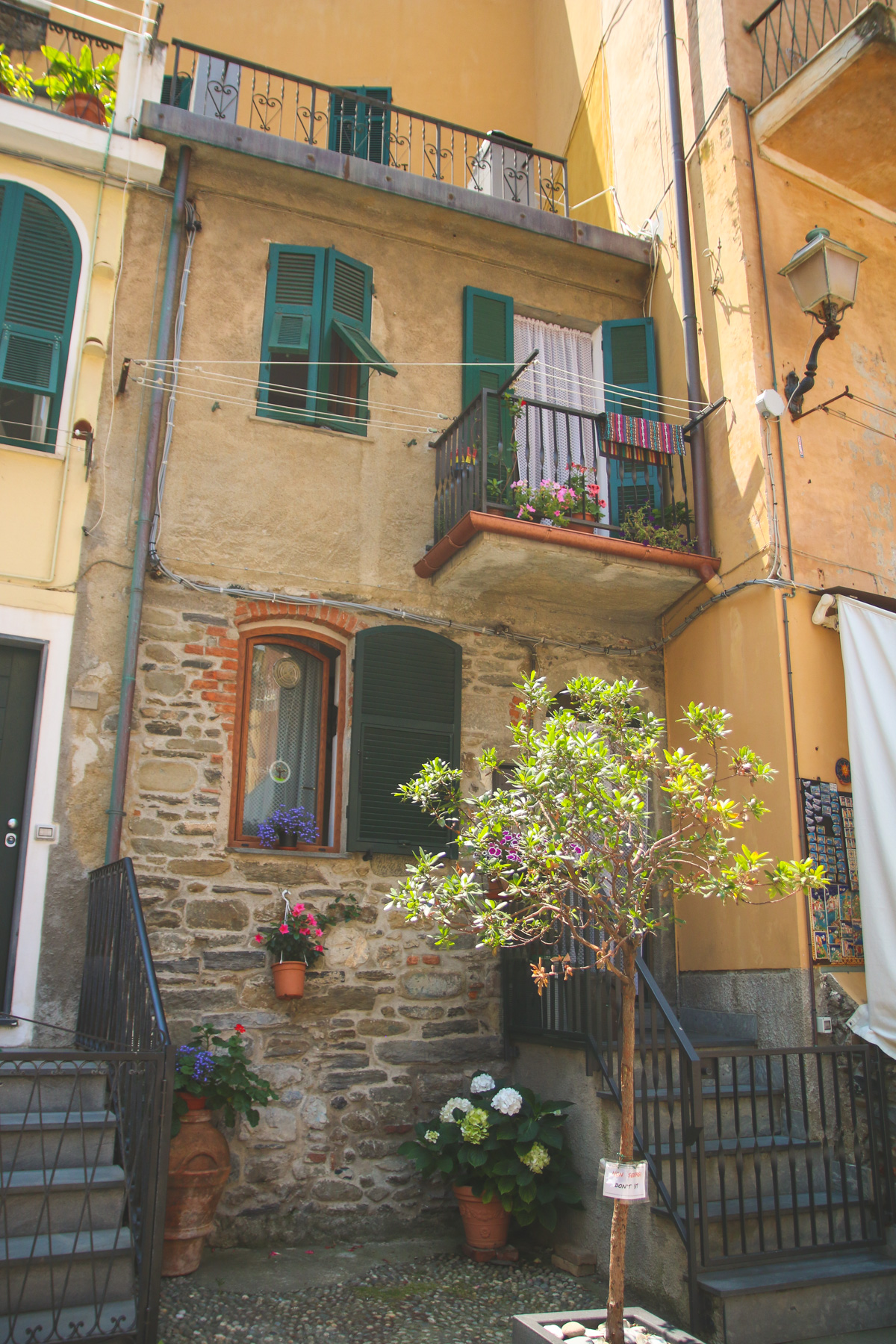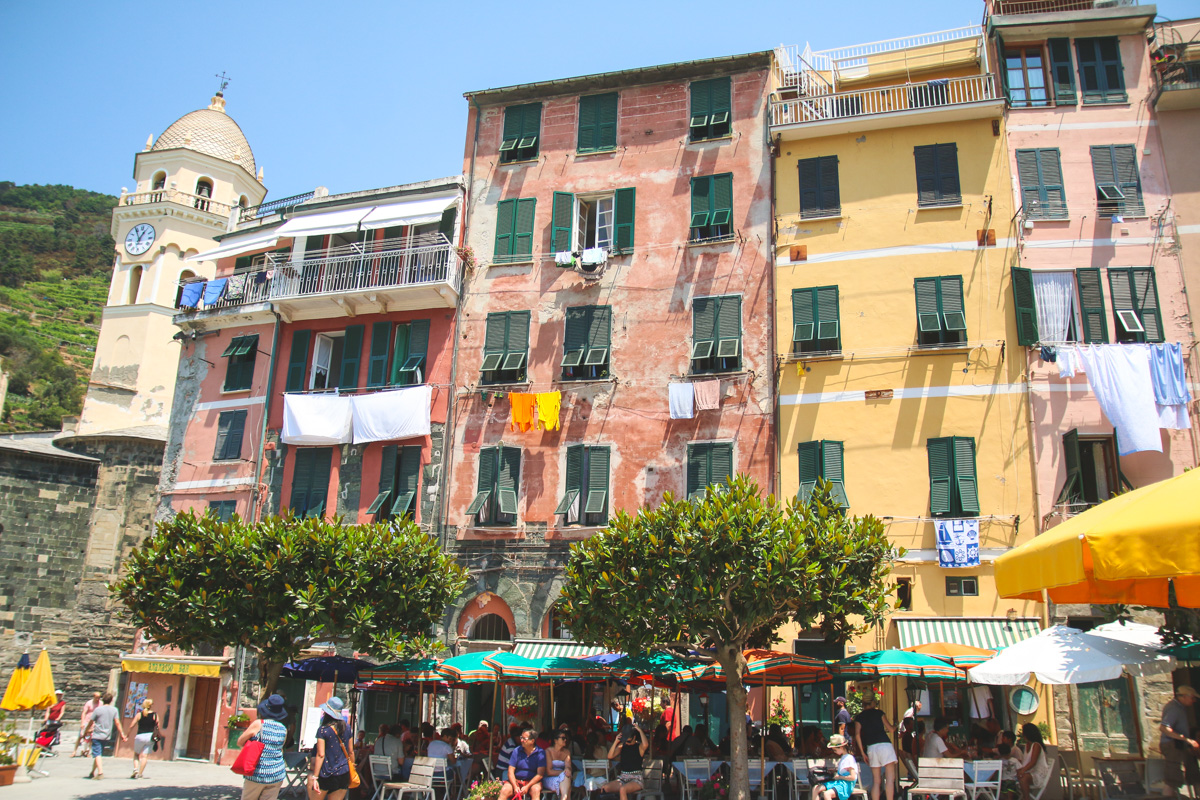 Cinque Terre
So after starting our day in Manarola and Monterosso, we decided to hike the trail between Monterosso and Vernazza, which is one of the most popular trails in the Cinque Terre National Park (and one of the only ones that is open).
Well, it turns out the new trail was closed and we were going to get led onto the old trail that is a lot longer (and harder) and we just couldn't cope in the heat, so we decided to just train it over to Vernazza instead.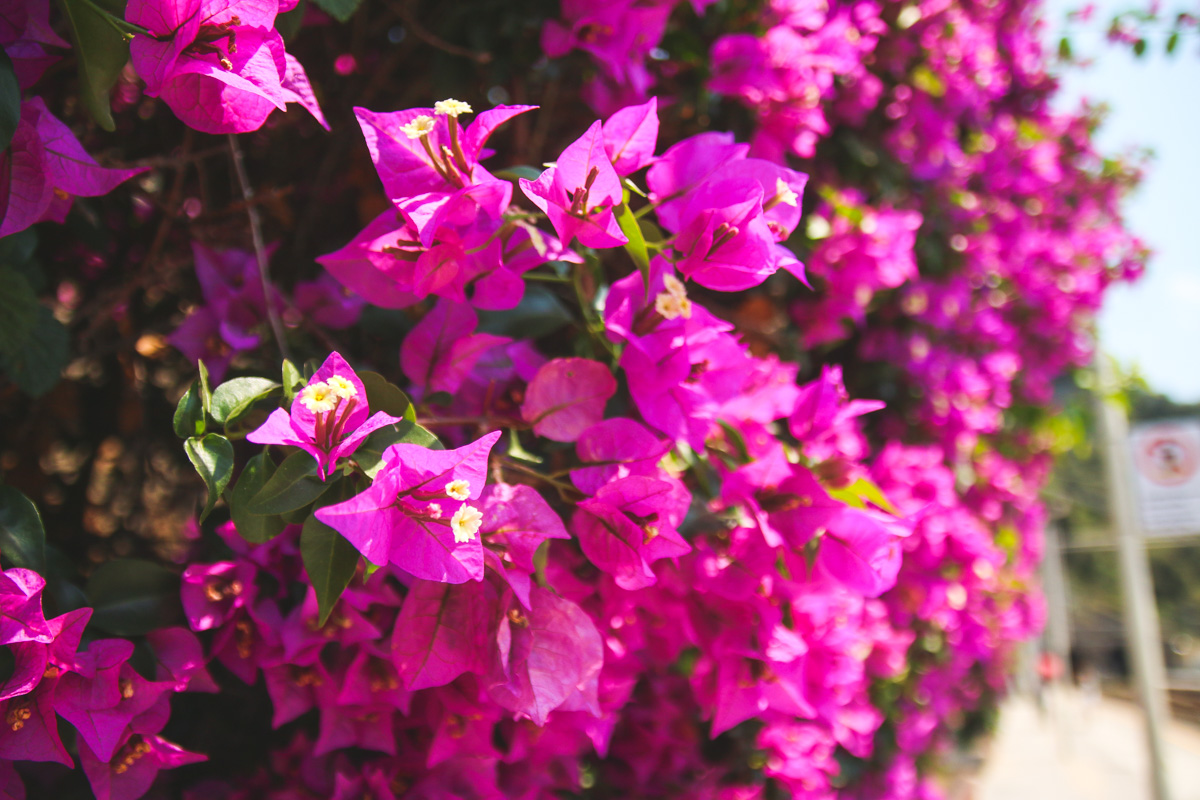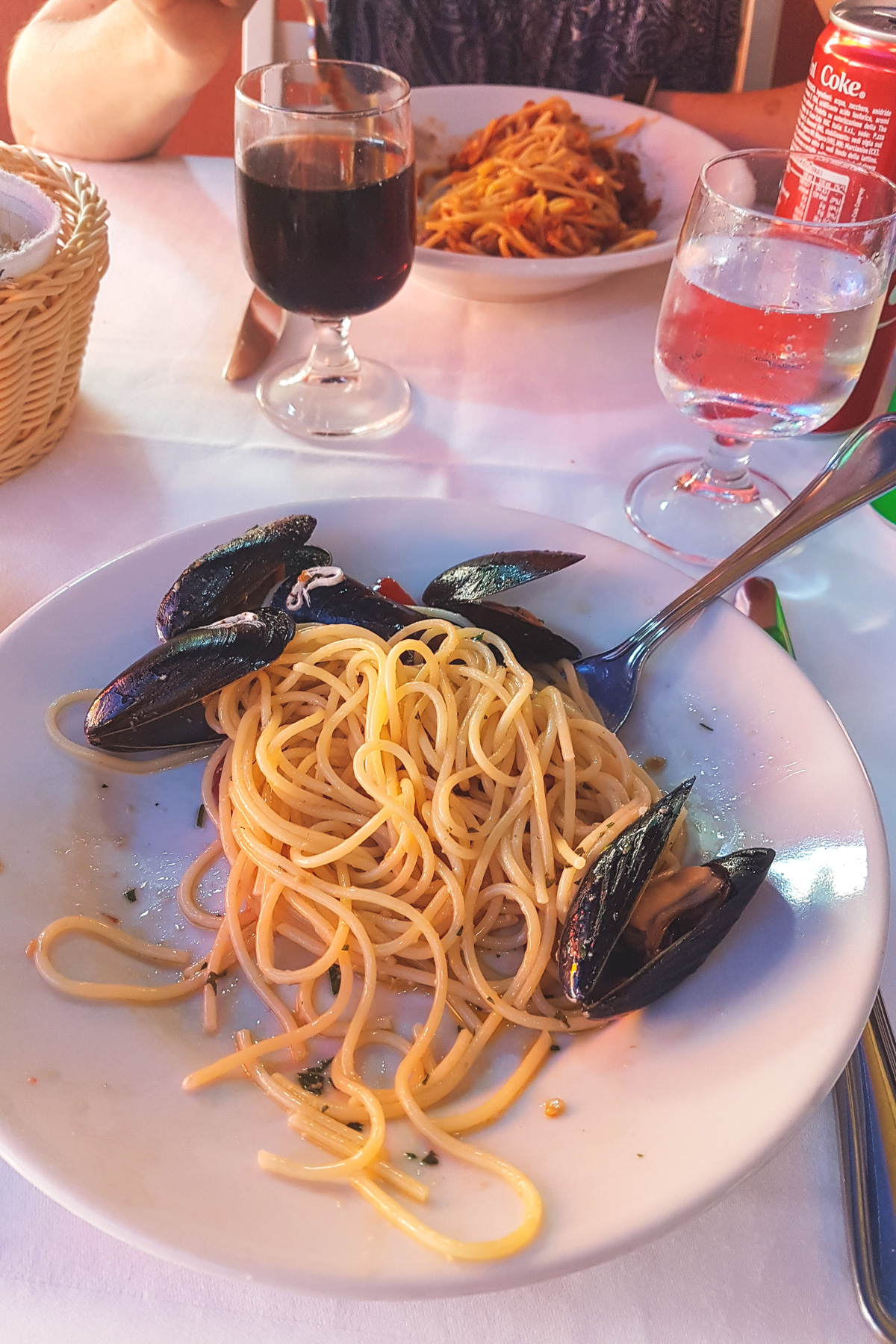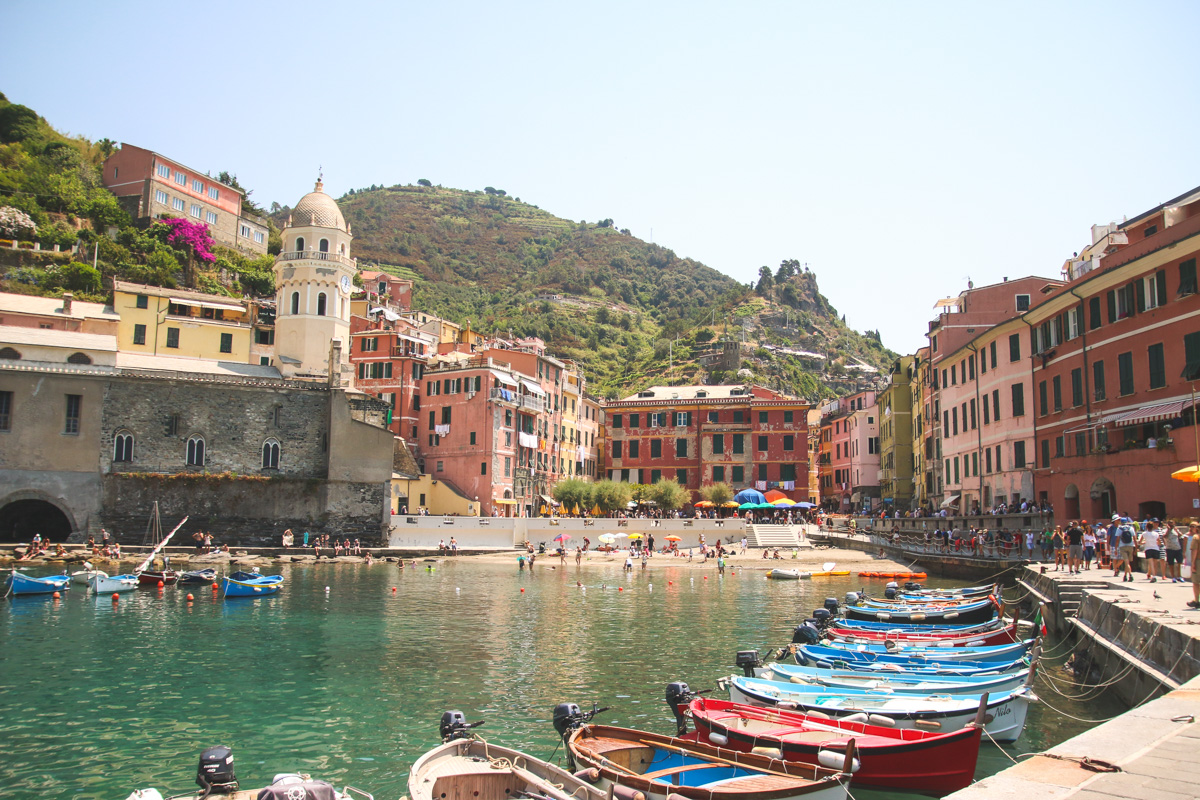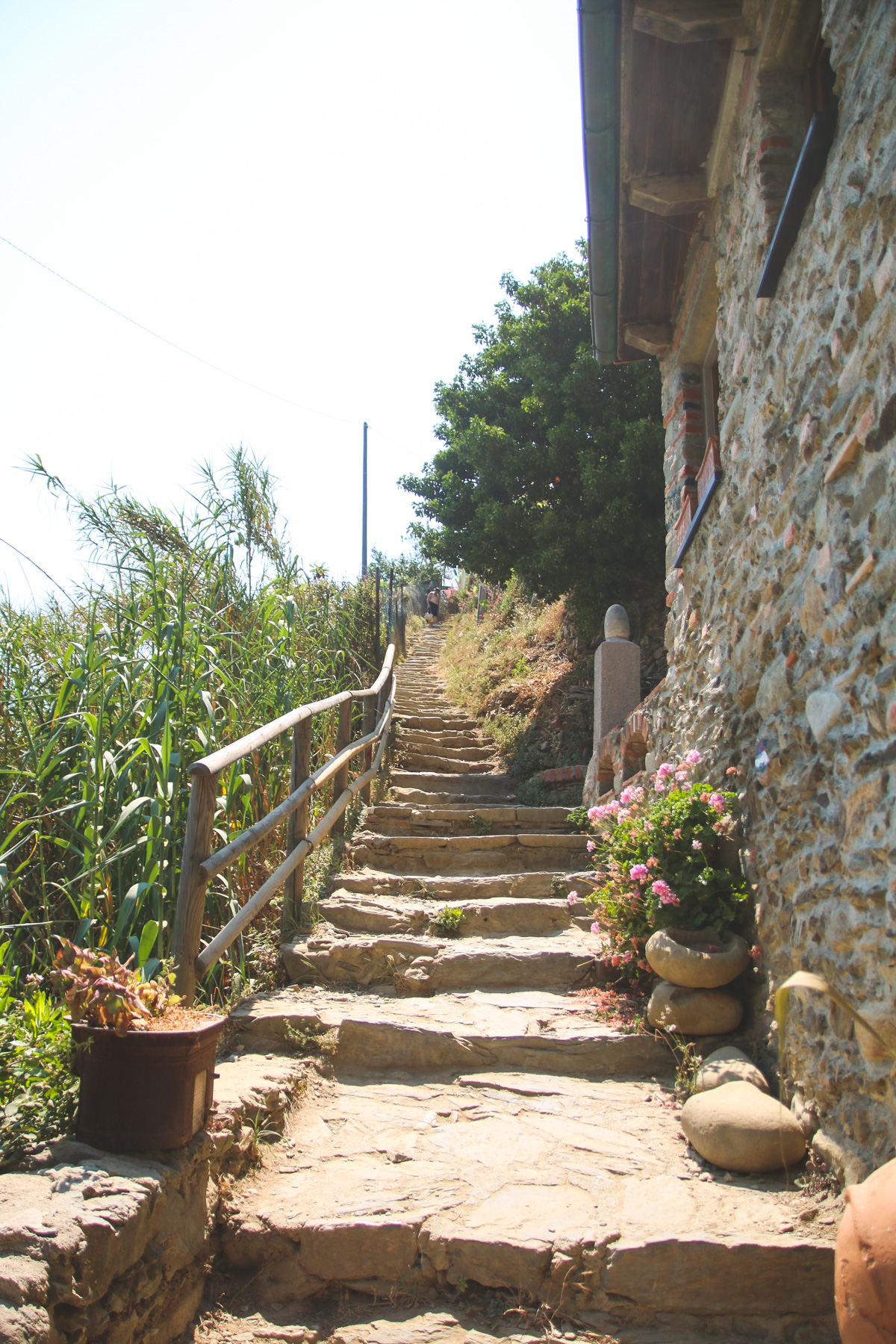 Save
Vernazza
If you've seen photos of Cinque Terre online before, then most likely it's of Vernazza! It was by far the most photogenic village that we stopped in and probably the most colourful too! I loved it there so much! We chose to stop for lunch here, and the smells everywhere were just amazing. Just imagine walking through the streets with the smells of fresh garlic and fresh tomato sauces cooking everywhere!
We actually struggled to find somewhere to eat here as it was just so busy. It seemed like the town with the most restaurants, especially by the water so I feel like everyone was there for lunch. We found an amazing one at the top of a cliff by the ferry port and the food looked and smelled amazing, but they ran out of food just before we arrived so we ended up here instead. It wasn't too bad – I loved the spaghetti with mussels, though mum's bolognese wasn't as amazing.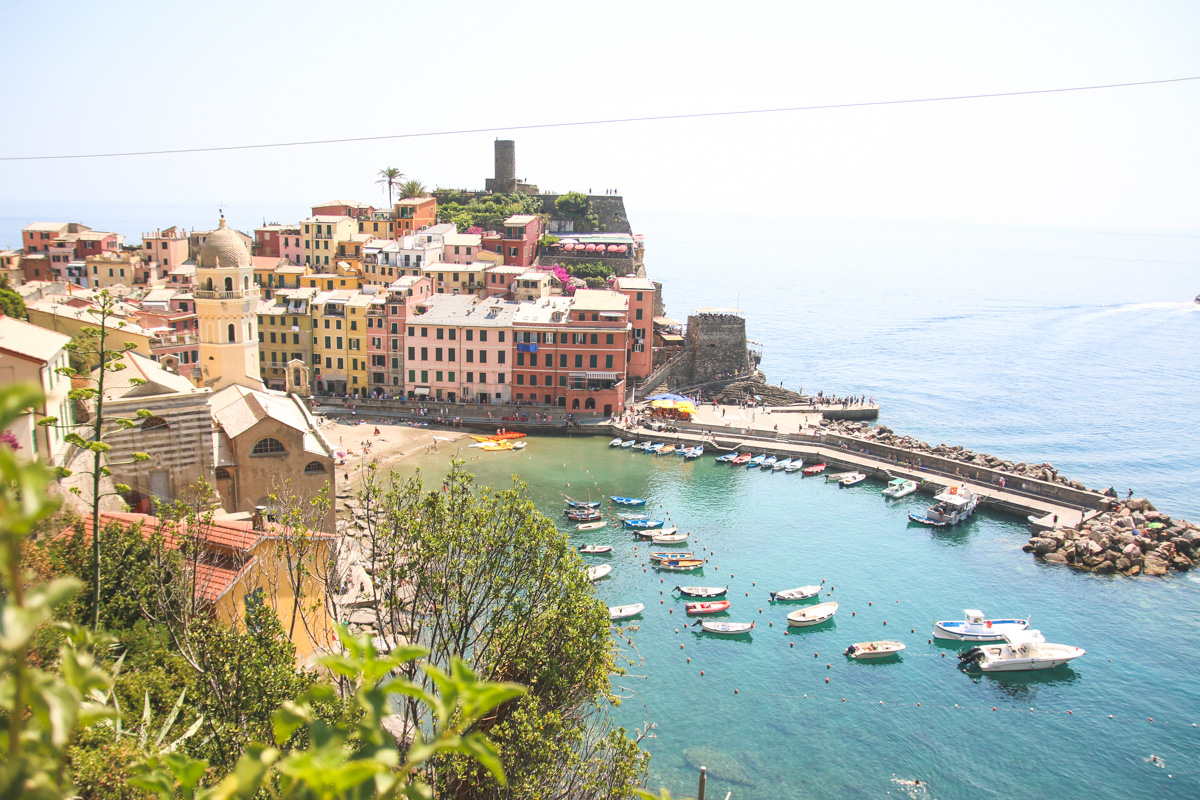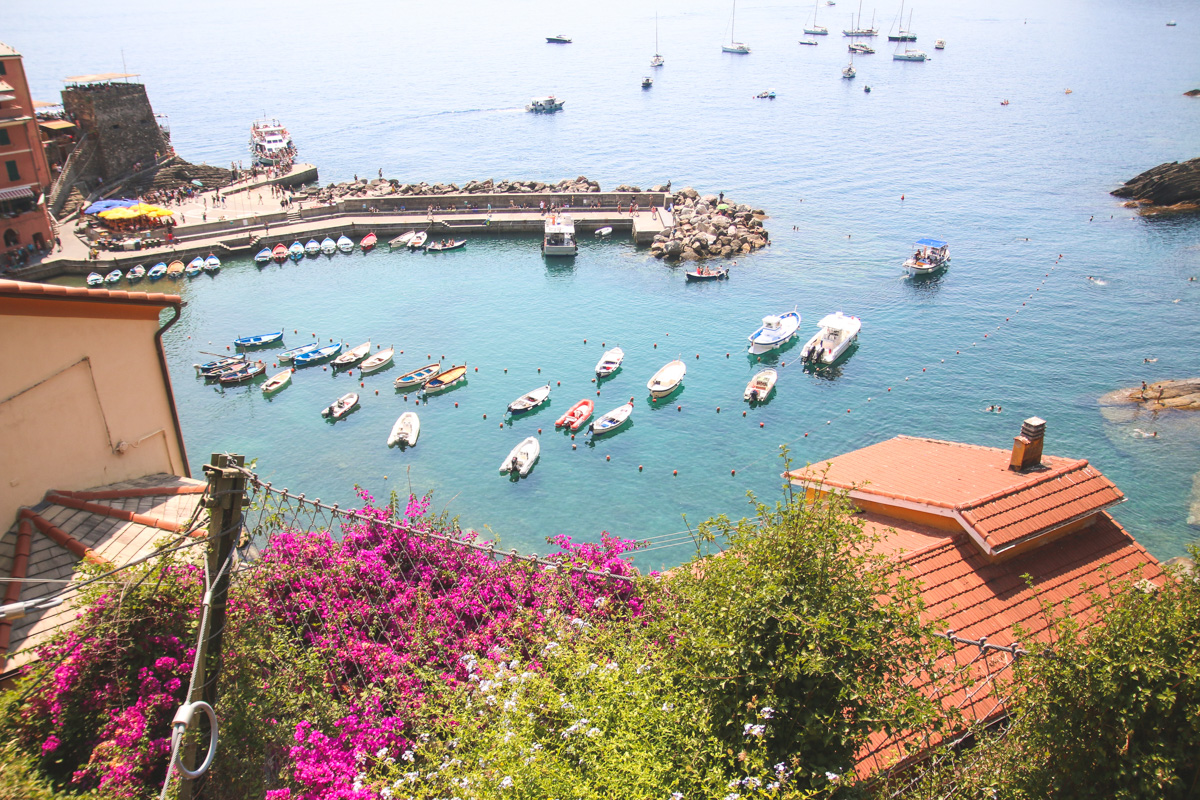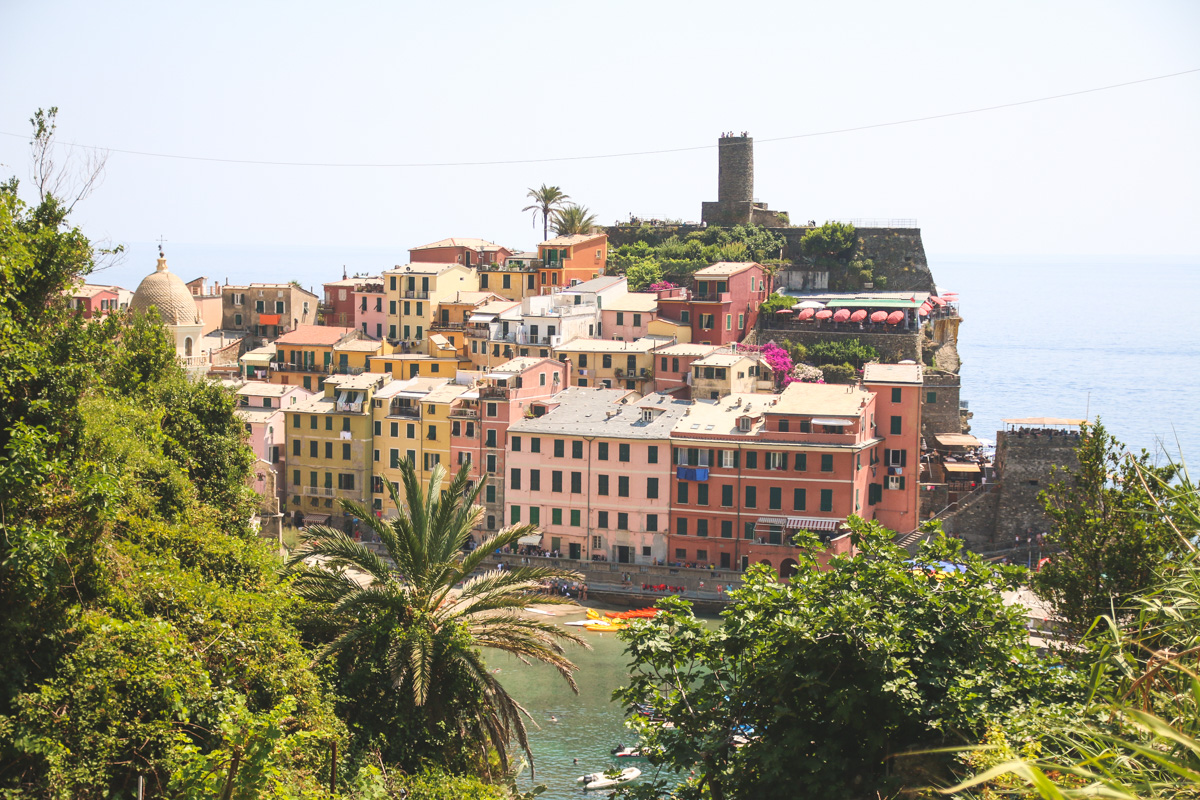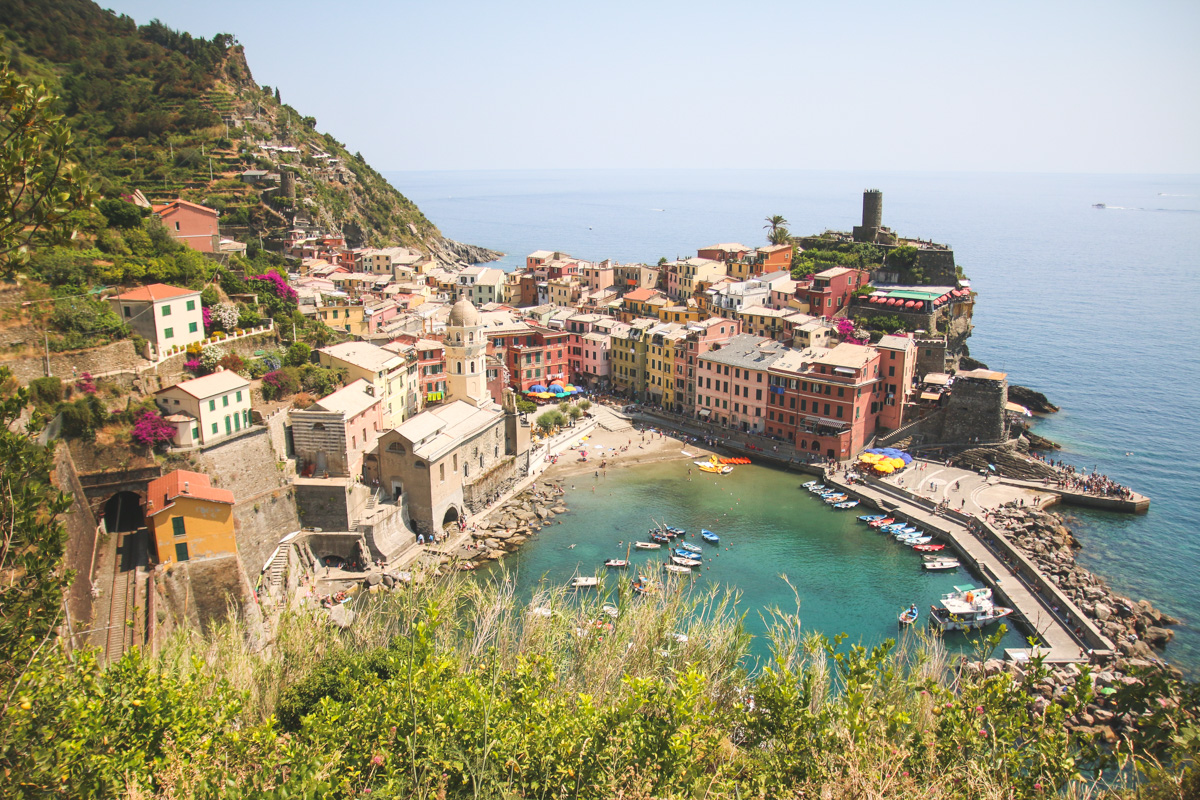 Save
After lunch, we decided to find the trail for the famous shot of Vernazza which wasn't too hard – it's in the main plaza on the right hand side as you look at the sea, up through a set of stairs and to the left.
As it's a National Park, you have to pay park entrance fee's to walk along any of the trails. You can walk along a little stretch before you get to the ticket booth and still get some amazing shots, but the main view is a little bit further along. It costs €7.50pp, though you can get an all day train and National Park trail ticket for around €16 I think which is better value. So yeah, fun fact: these photos cost me €7.50 haha (it was totally worth it though if you ask me).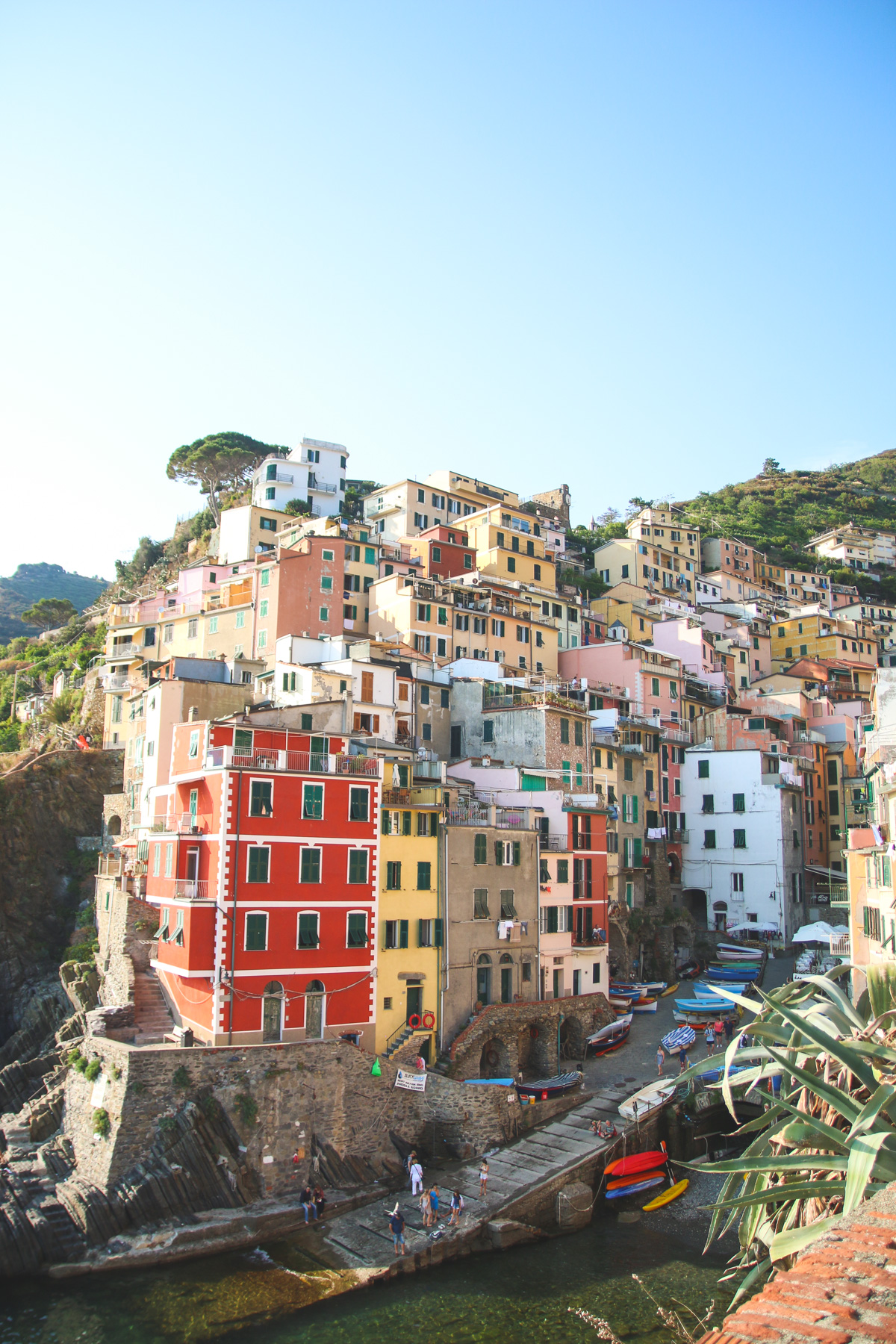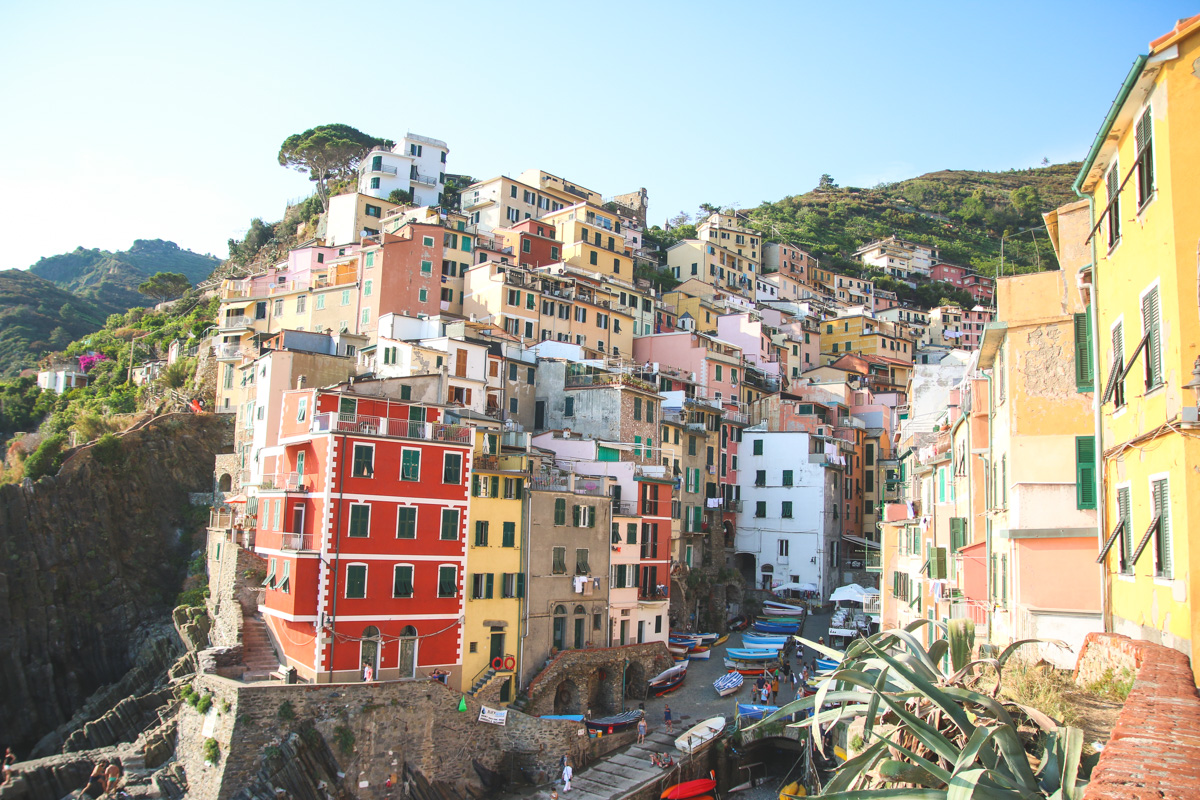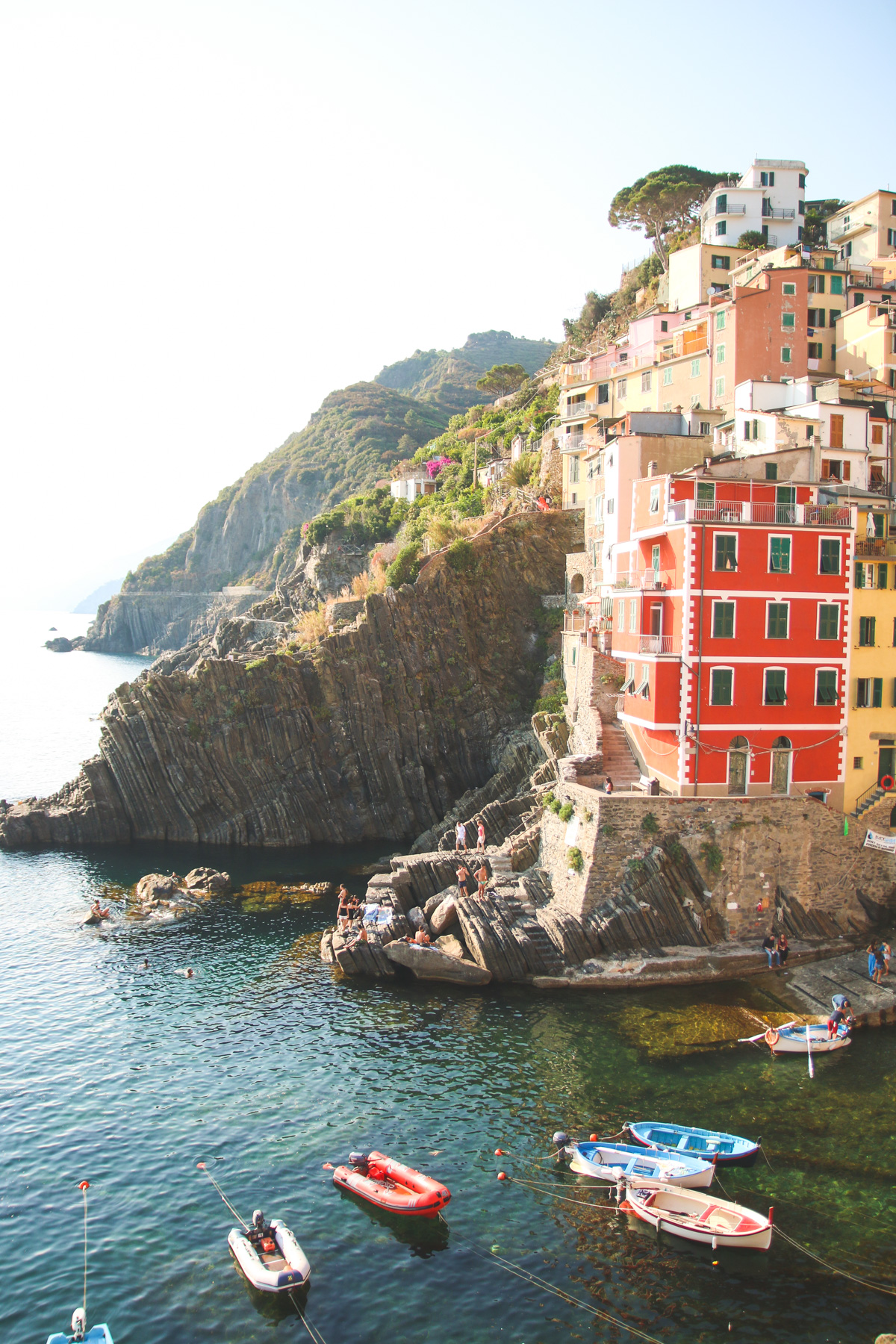 Riomaggiore
Riomaggiore was our last stop of the towns of Cinque Terre. After exploring Vernazza, we decided to take the ferry past Corniglia to Manarola, since that was all we were going to get to see of it. Neither me nor mum were too fussed on Corniglia and we were short on time, so it seemed like the best way to see it.
Our trip to Riomaggiore was so short, and I wish we'd have gotten longer to explore it. For the little time we spent there, I actually really liked it. It had a really nice vibe about it, like it was quiet, but there were plenty of bars and restaurants around and it didn't feel too crowded.
So you know in this day and age where you see a photo but nothing is ever as it really seems? Well, that's kind of like our trip to Riomaggiore. After getting the ferry from Vernazza, past Corniglia, to Manarola, we took some shots of Manarola and had a little wander around, then realised that the next bus was leaving for Riomaggiore in like 10 minutes. If we got that bus, we'd have an hour and a half to explore Riomaggiore, if we missed it, we'd have to wait an hour for the next bus and be left with 40 minutes to explore Riomaggiore, before the very last bus back to La Spezia (where we were staying).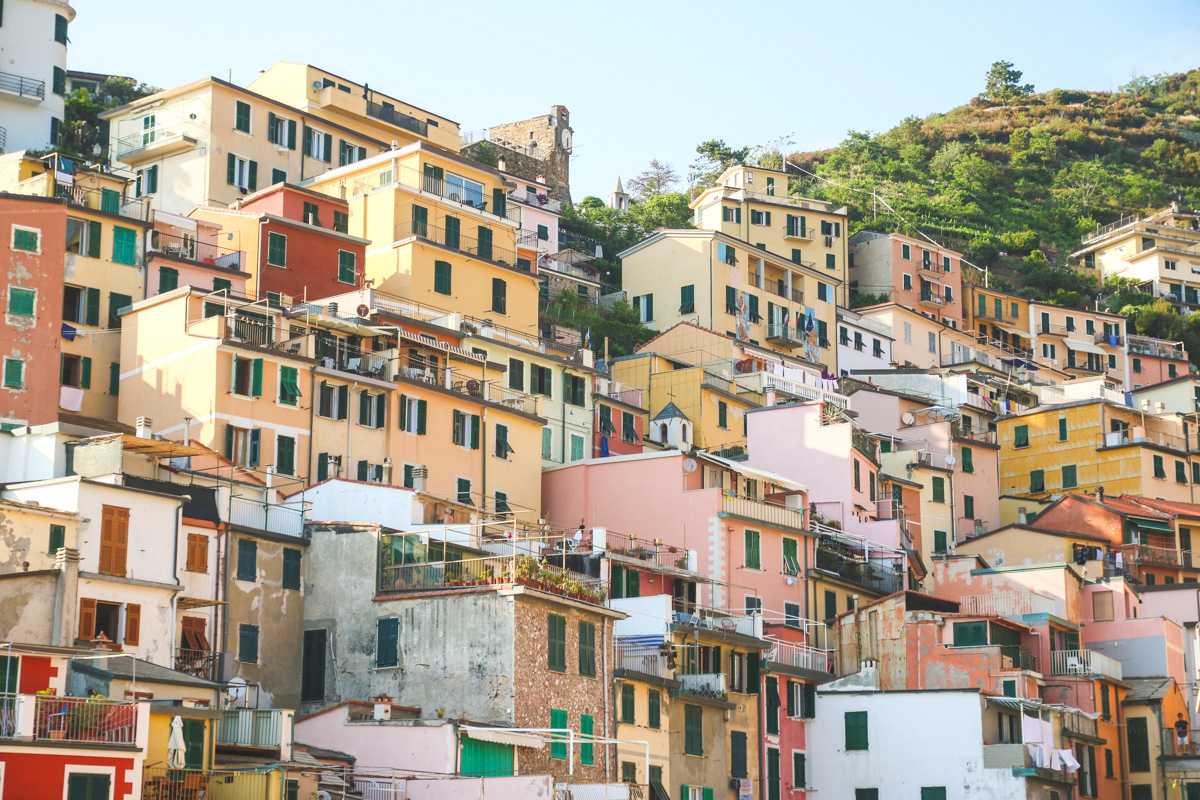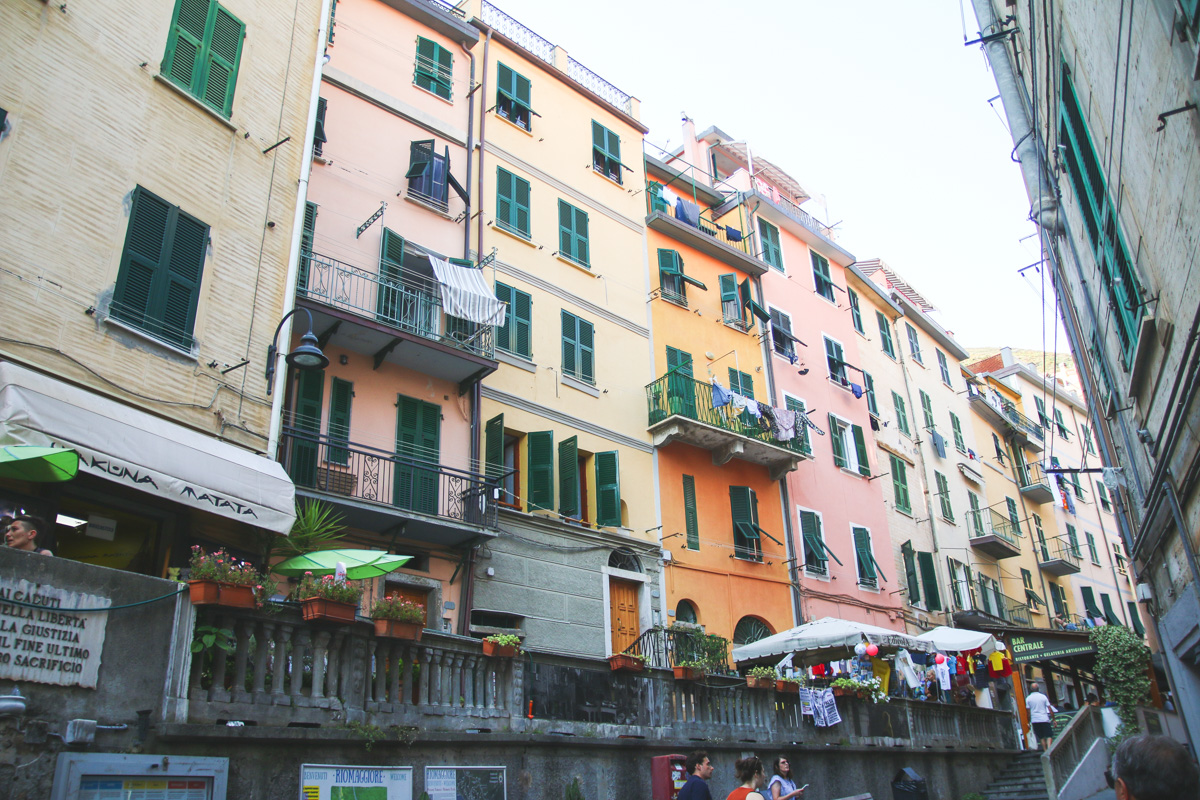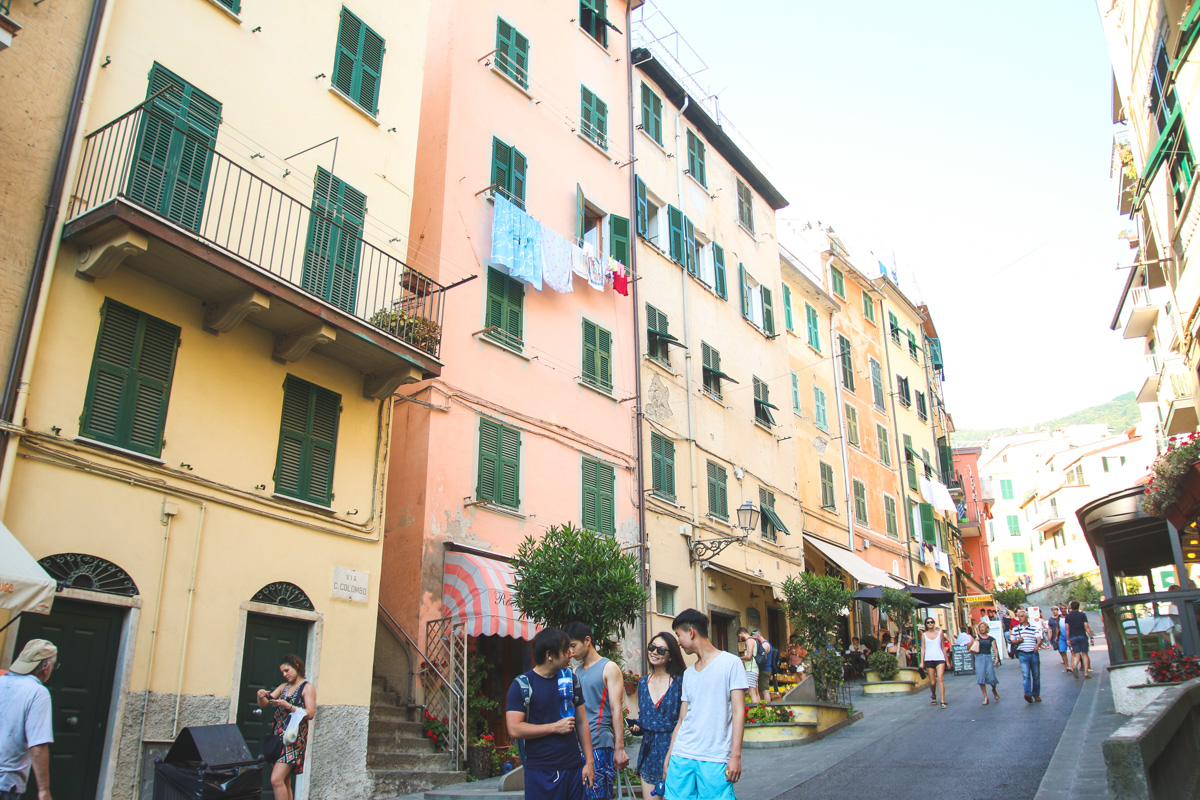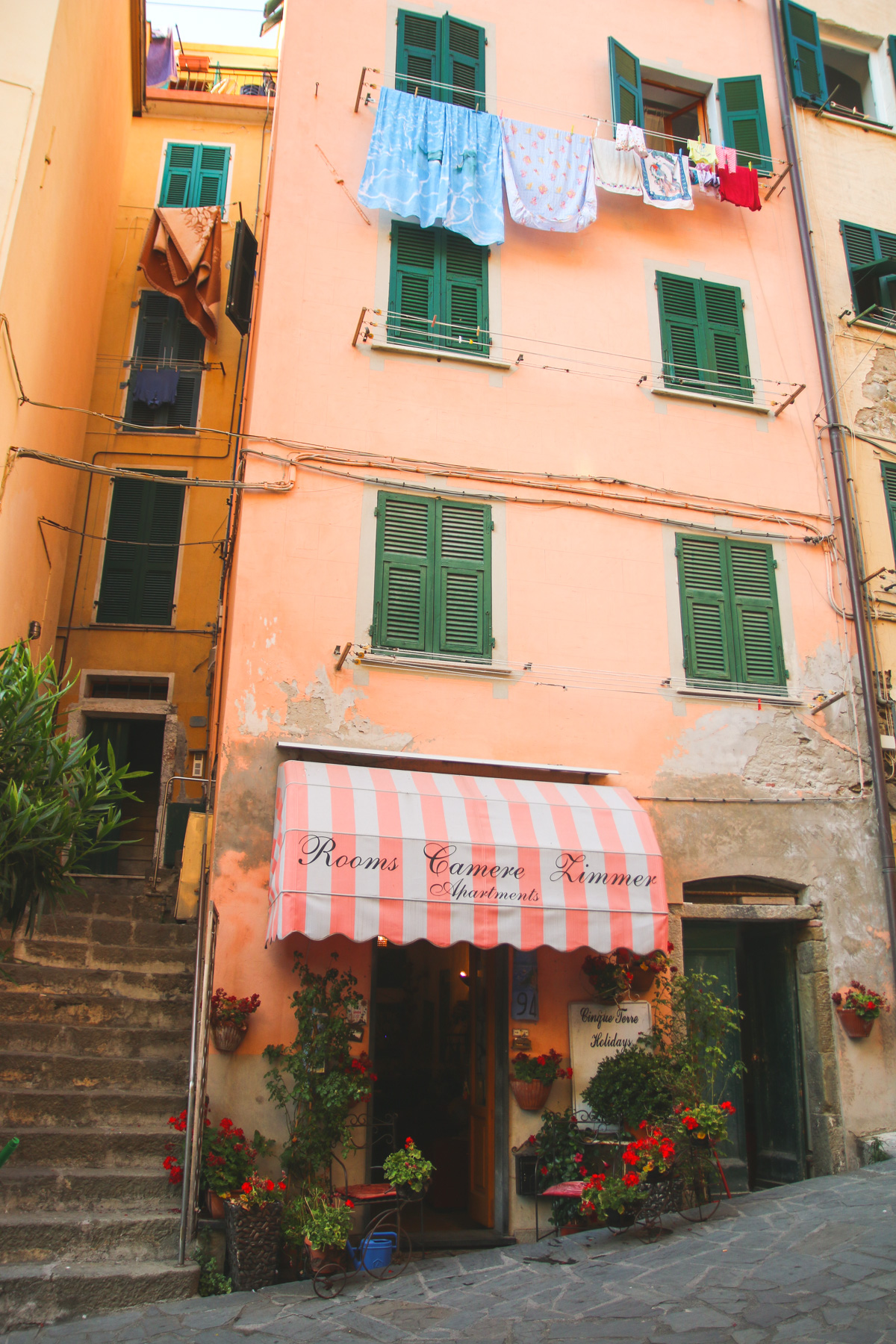 So we ran up through the streets trying to get back to the car park to catch the bus. Well, we must have missed it by a few minutes, because we sat there for an hour until the next one came. I had the beginnings of heatstroke and didn't want to head back down into Manarola again and back up incase we ended up missing the next bus.
We finally caught the bus, got dropped off in Riomaggiore, and had 40 minutes to get to the waterfront, get the photos I wanted and head back to the bus. Well, turns out Riomaggiore is a lot hillier and longer than we imagined it to be. We ran down to the waterfront, took these shots super quickly, grabbed an ice-cream, then as fast as was possible while eating an ice-cream and dying from heatstroke, charged back up the hill to the carpark. We literally made it back with a couple minutes to spare!
It wouldn't have been the end of the world if we'd have missed the bus, because we could have just got the train and a taxi back to the accomodation later on, but we'd have wasted €15 when the bus was already paid for and I was almost puking up everywhere. So yeah, I'd love to tell you a lovely story about Riomaggiore and what to see there, but sadly we barely got to experience it and I ended up recovering in bed that evening instead!
So learn from our mistakes. Just buy the all day train and hiking ticket and save yourself a whole load of money!
Have you been to Cinque Terre before? What did you think?
Follow
Save
Save
Save
Save
Save