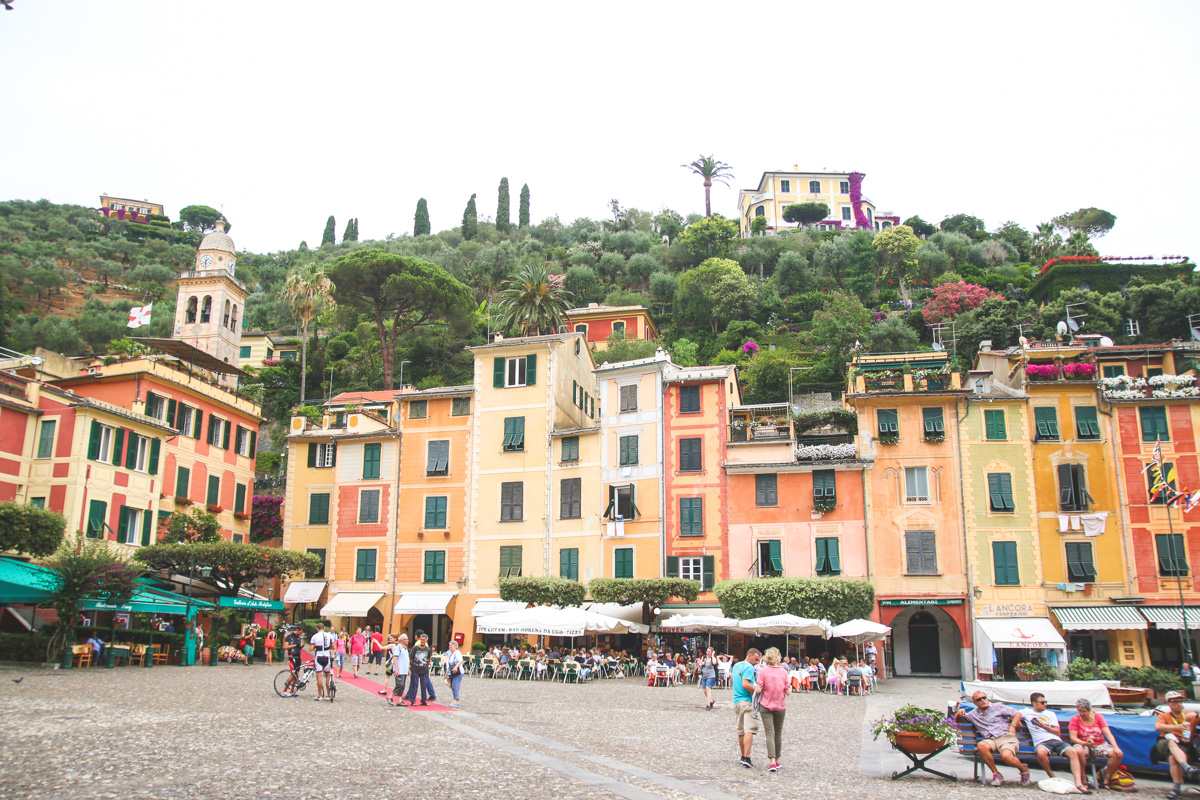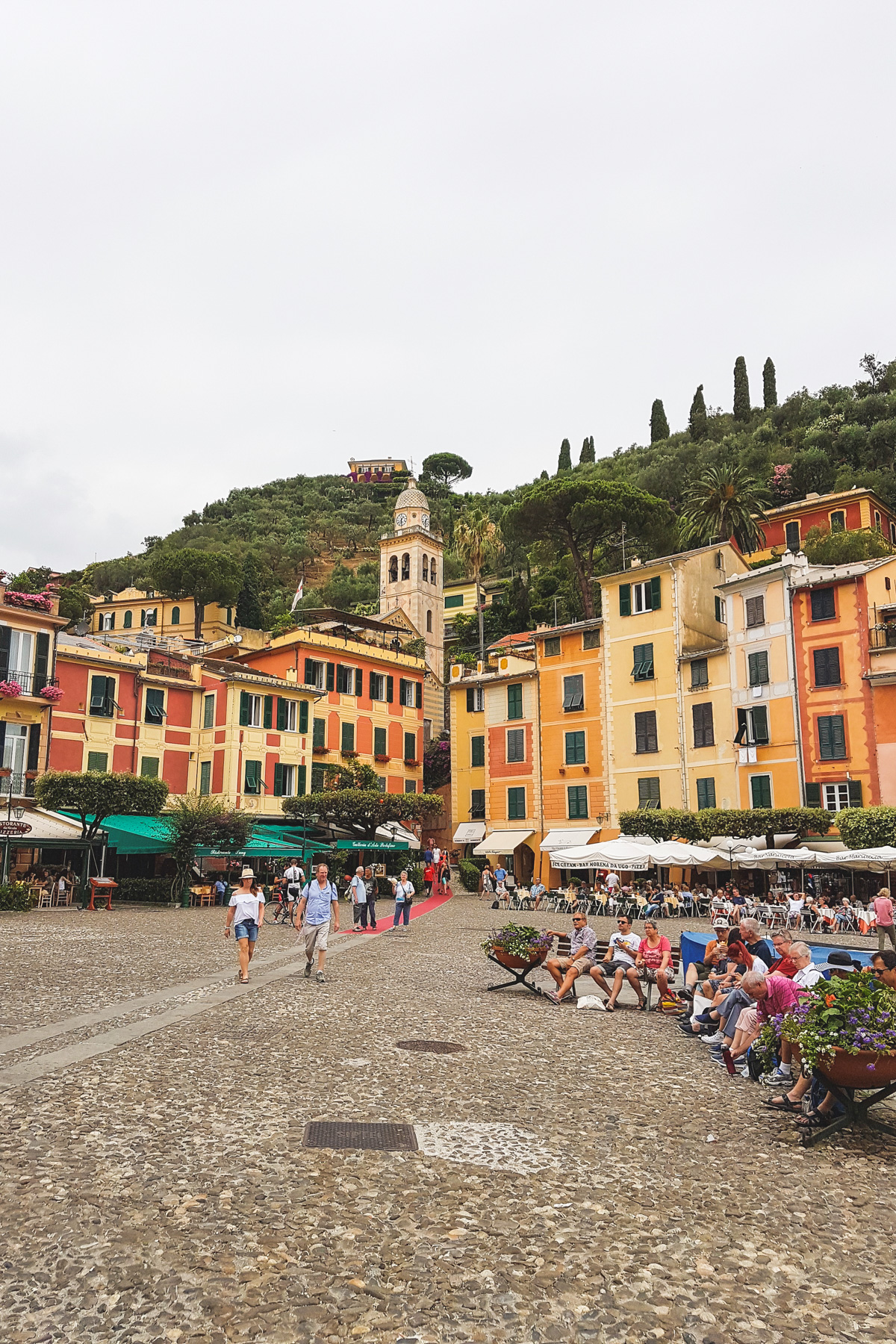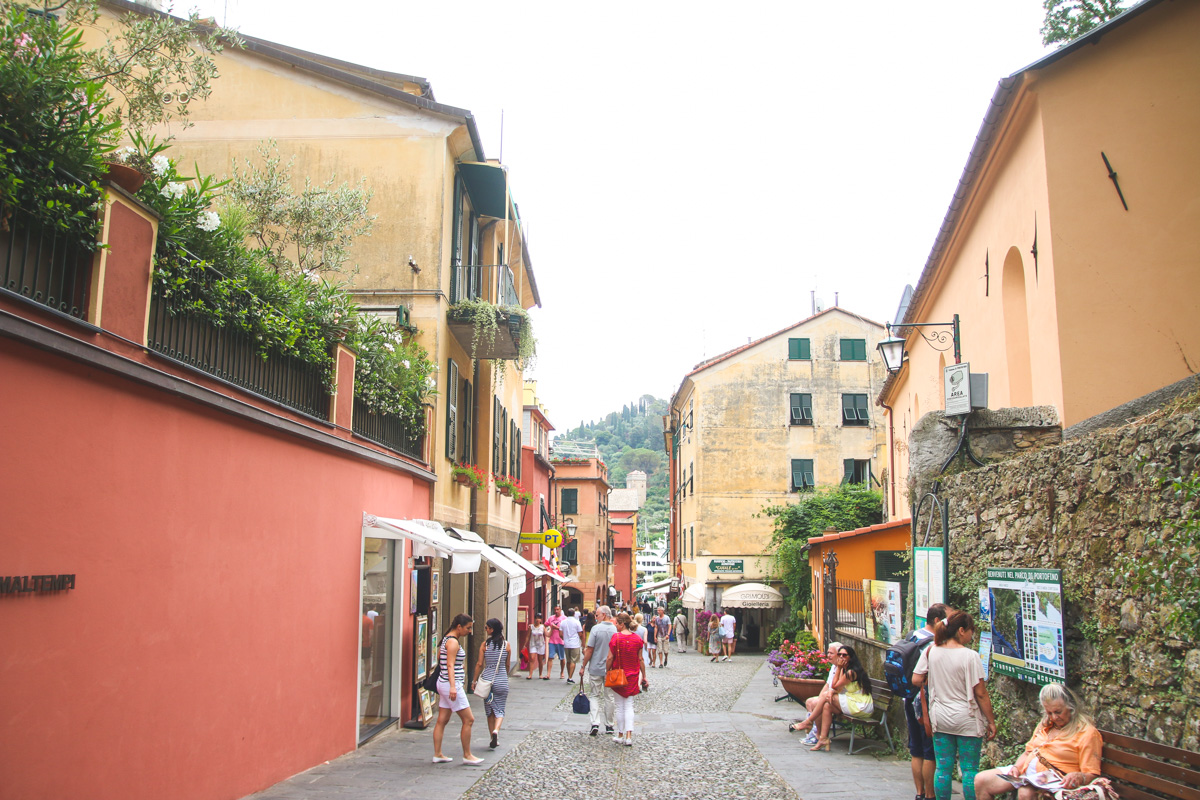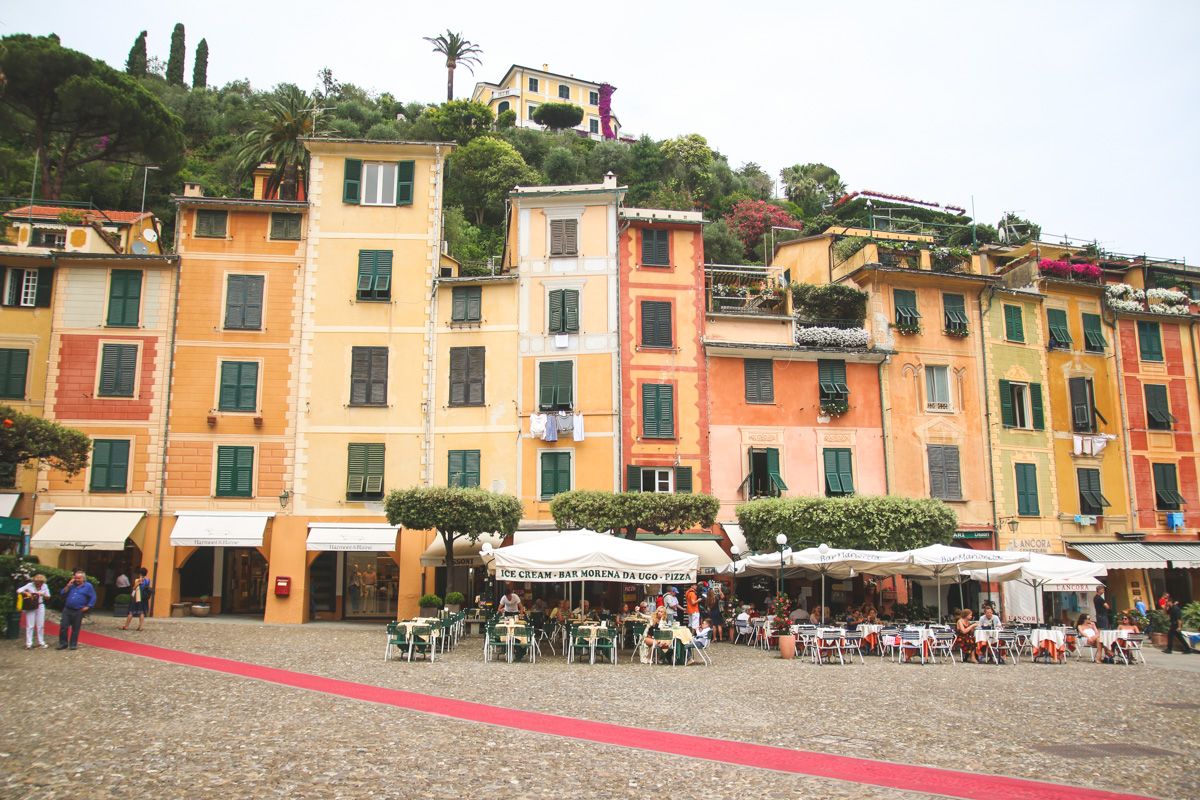 Save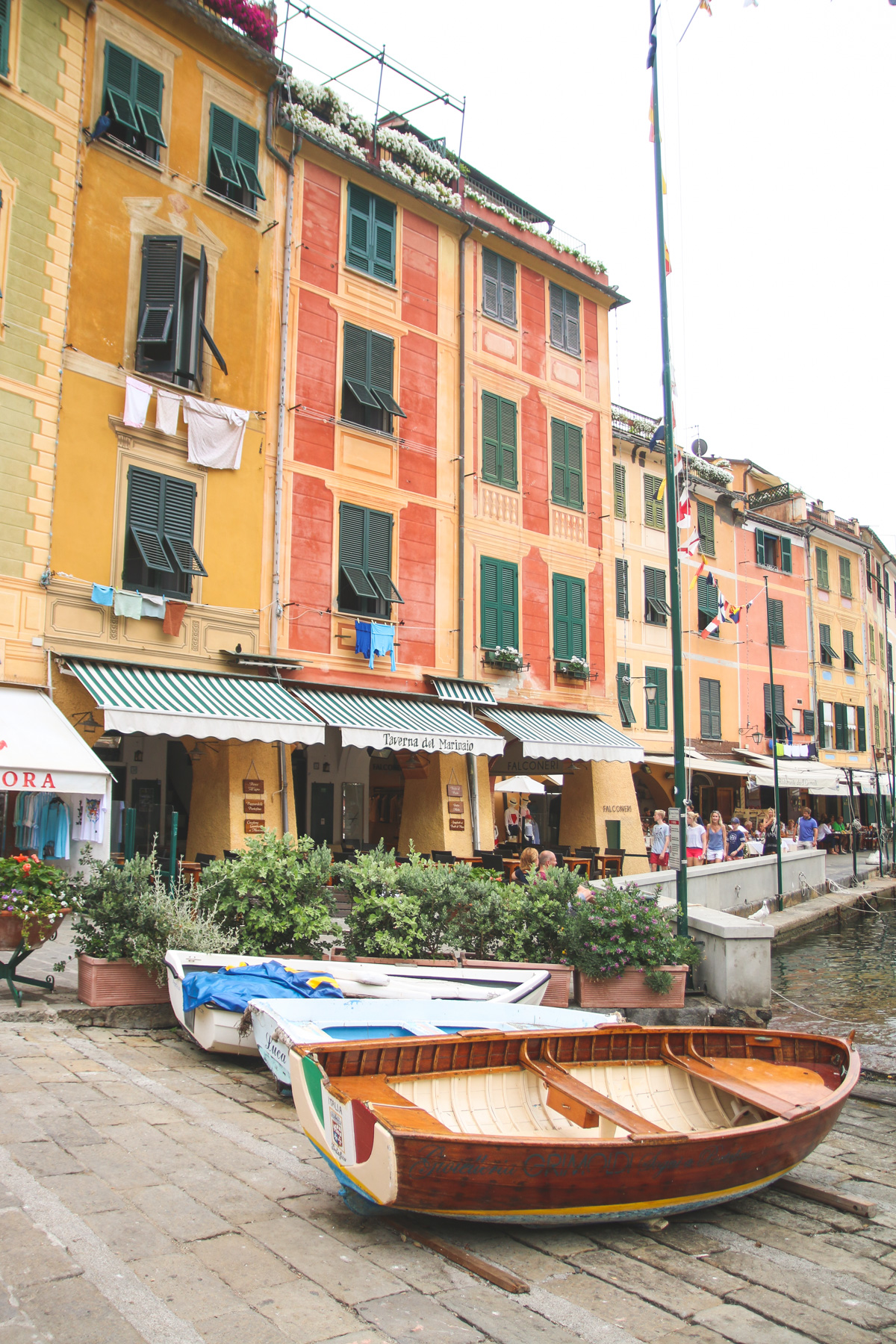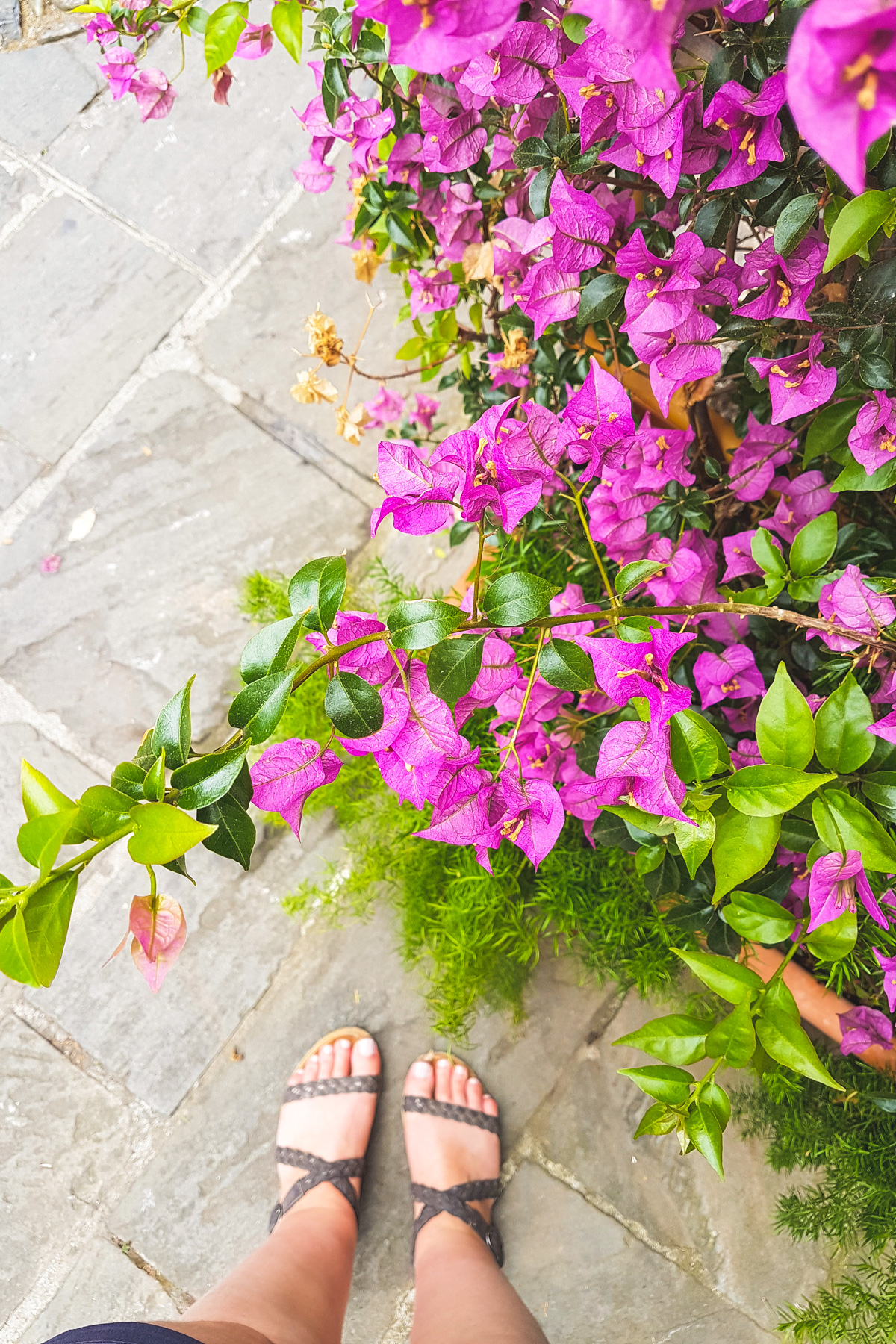 Portofino
Since Portofino is roughly an hour from Cinque Terre by train and costing only €6.60 each, we decided to spend the day exploring the area. As there isn't actually a train station in Portofino, you arrive in Santa Margherita Ligure, then get the bus from right outside the train station to Portofino, which is only a few euros each and about a 30 minute ride. You can either buy tickets in the tobacco shop or on the bus.
Portofino is a little fishing village known for it's glamorous shops and luxury yachts that dock for the day in the area, and there were plenty the day that we visited too! There's plenty of restaurants to choose from (though they're higher in price than everywhere else in the area), stunning views and loads of boutique shops lining the colouful streets.
The bus ride took us along the winding country road with stunning sea views. There were a few little cove like beaches along the way with sunbeds and swimming areas that we'd have loved to have stopped off at, but we were short on time. There's bus stops at each of them if you want to check them out, so it's super easy to get around the area.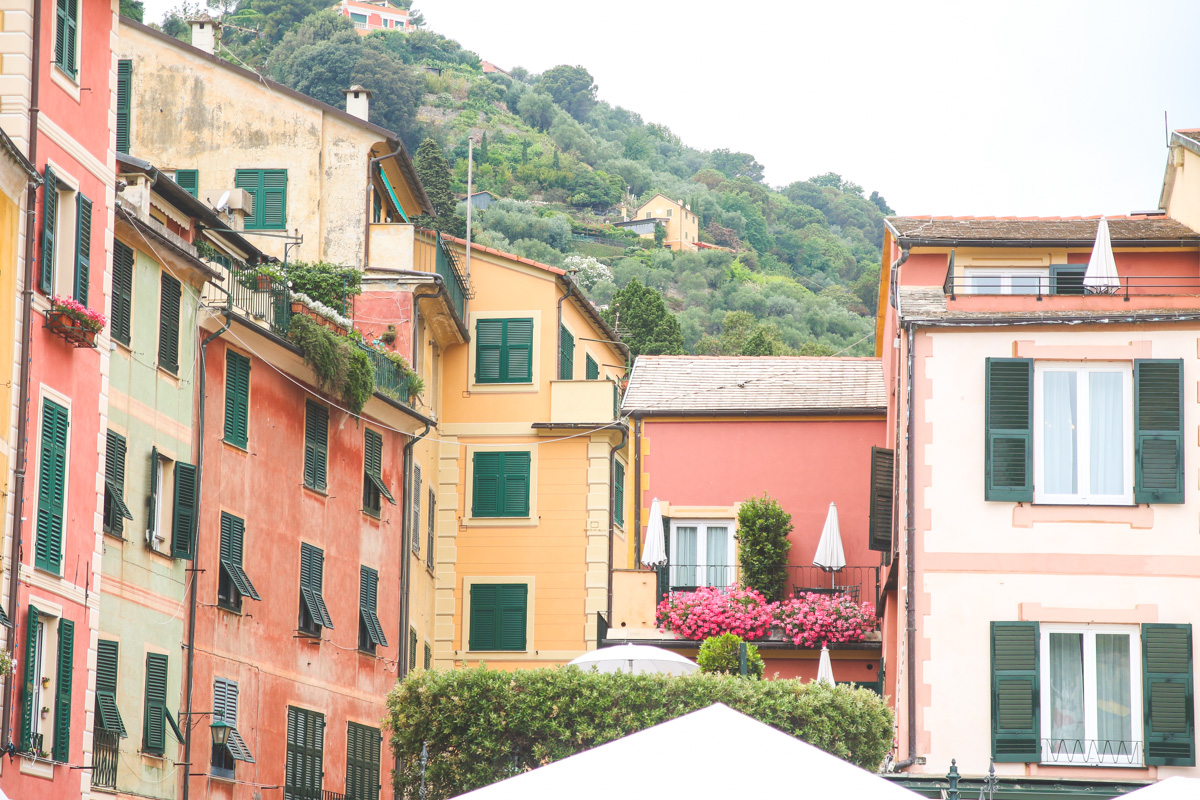 Save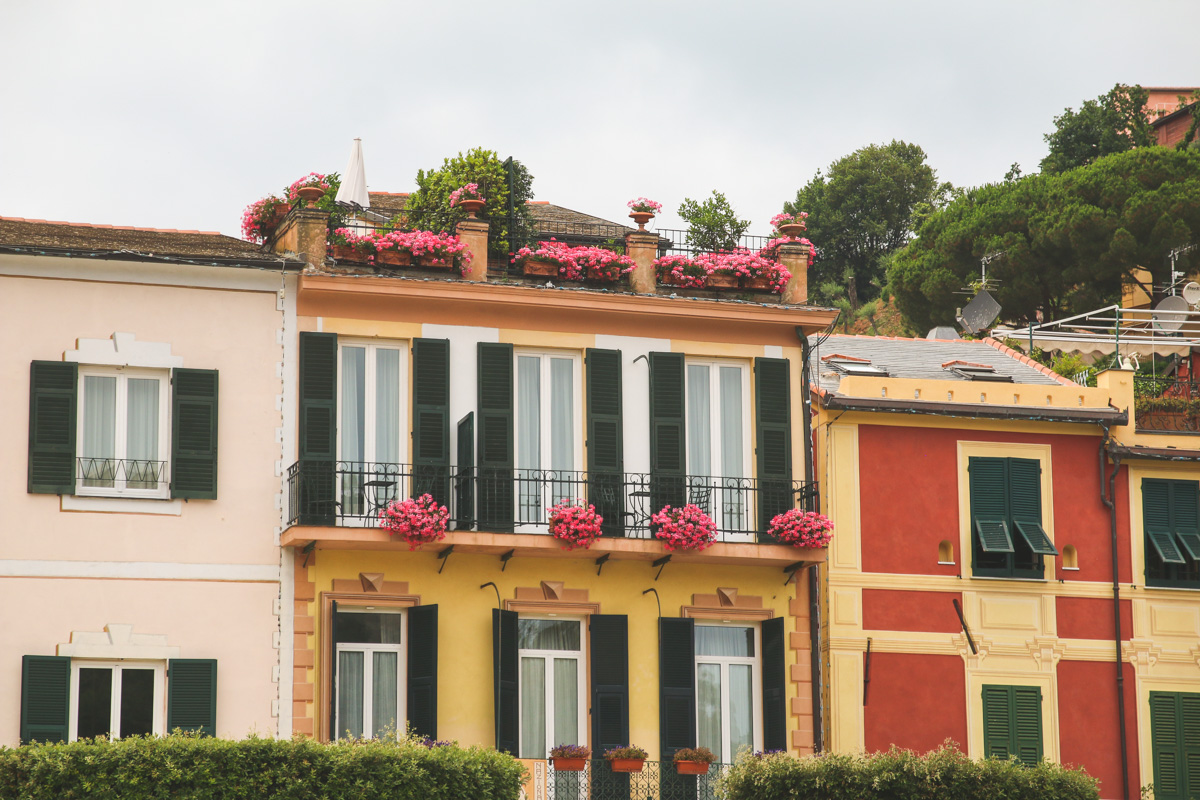 Save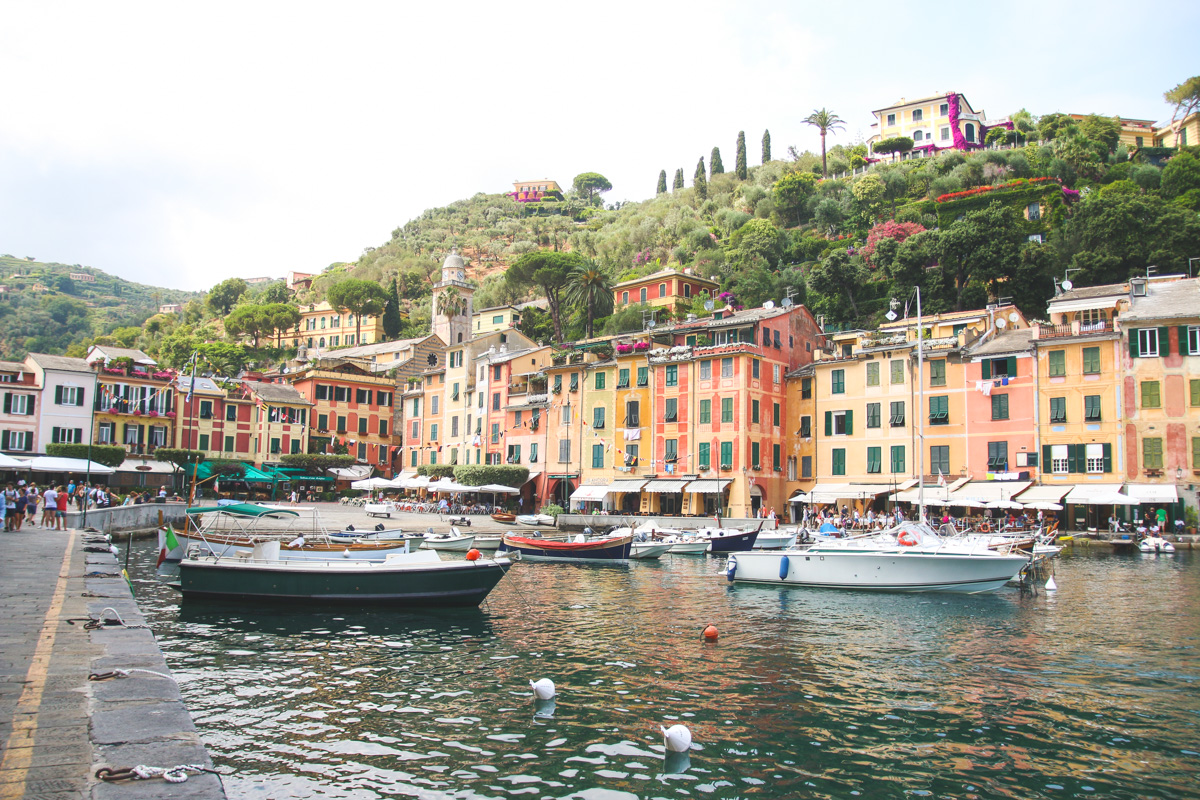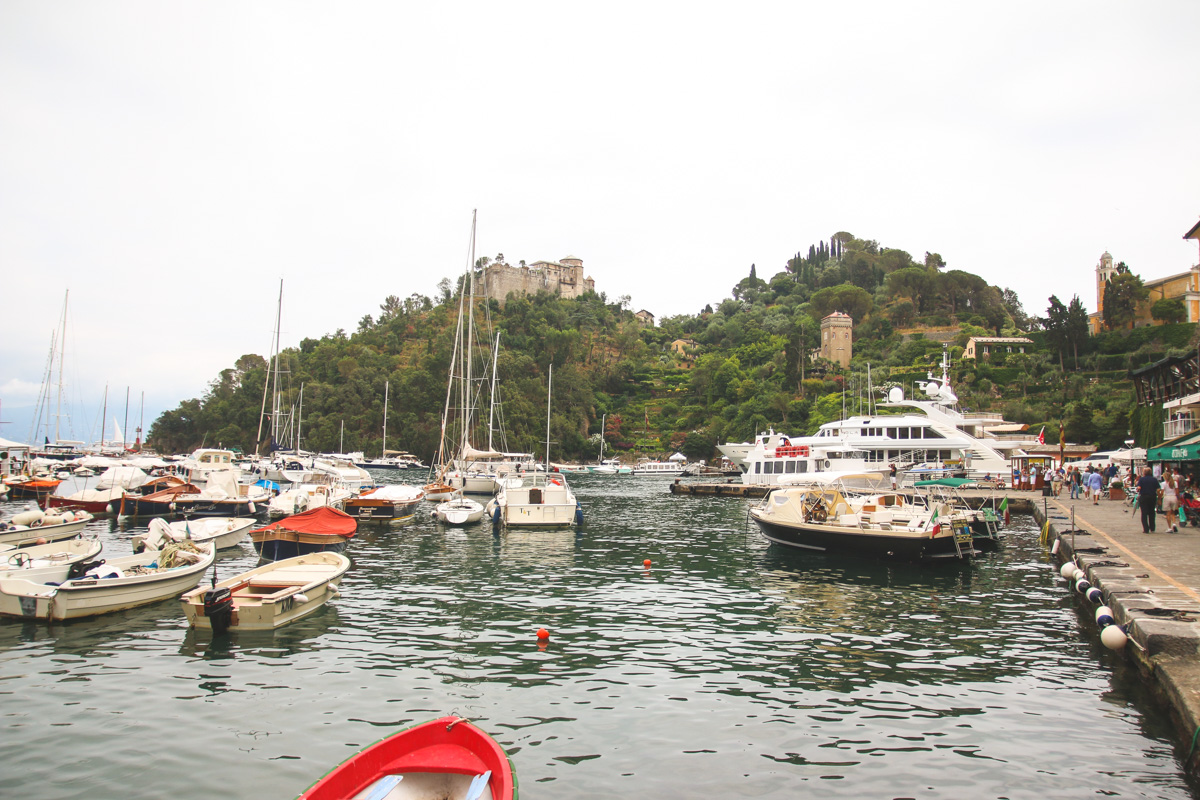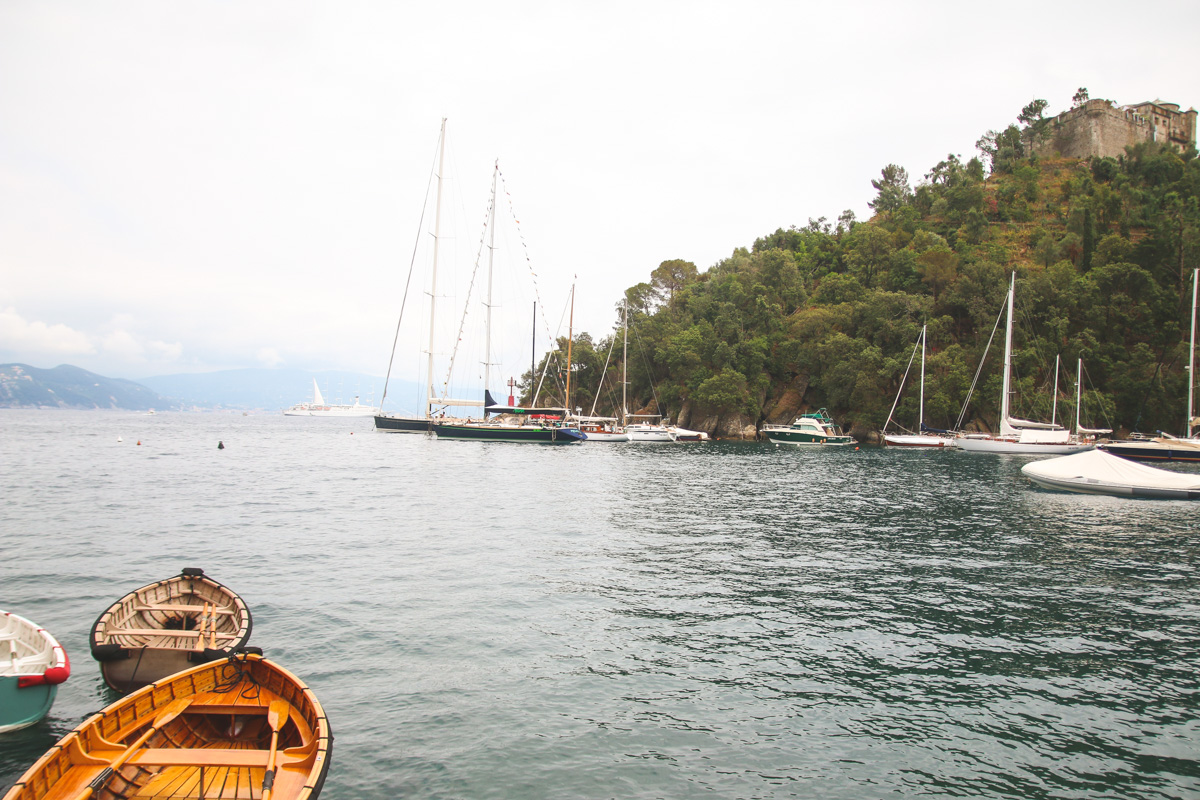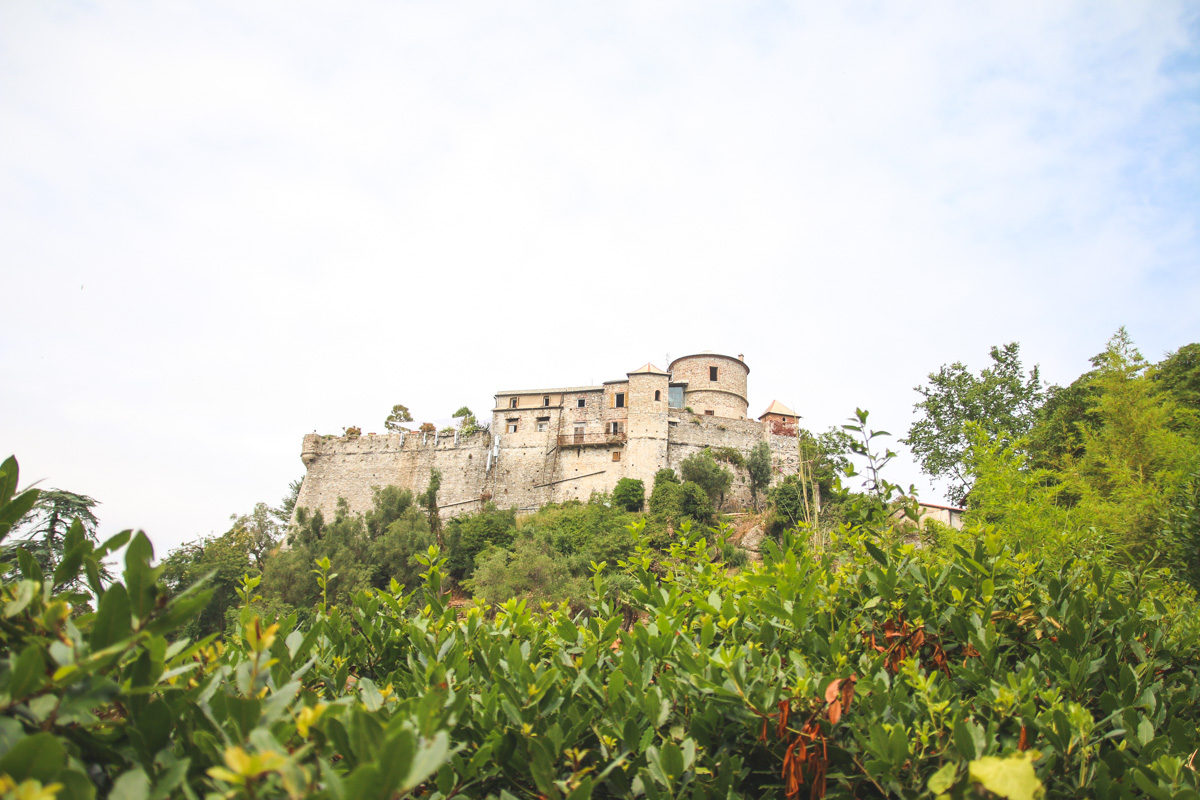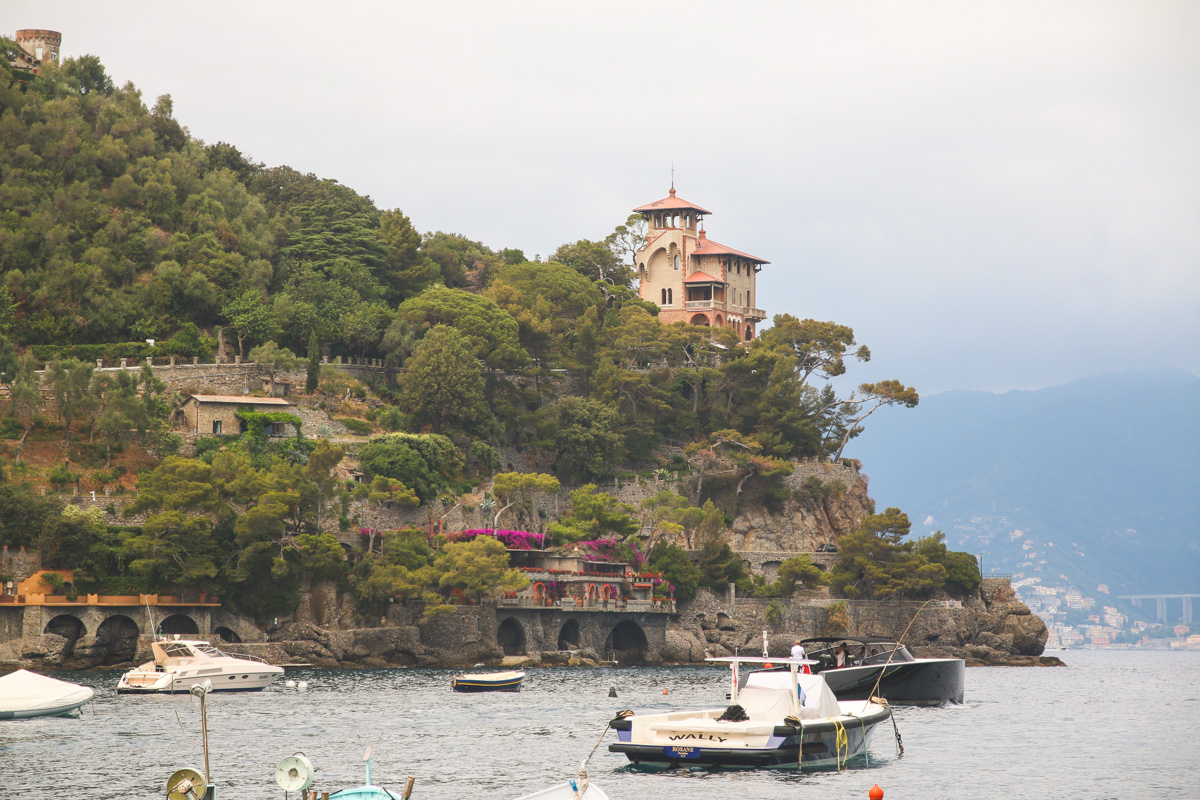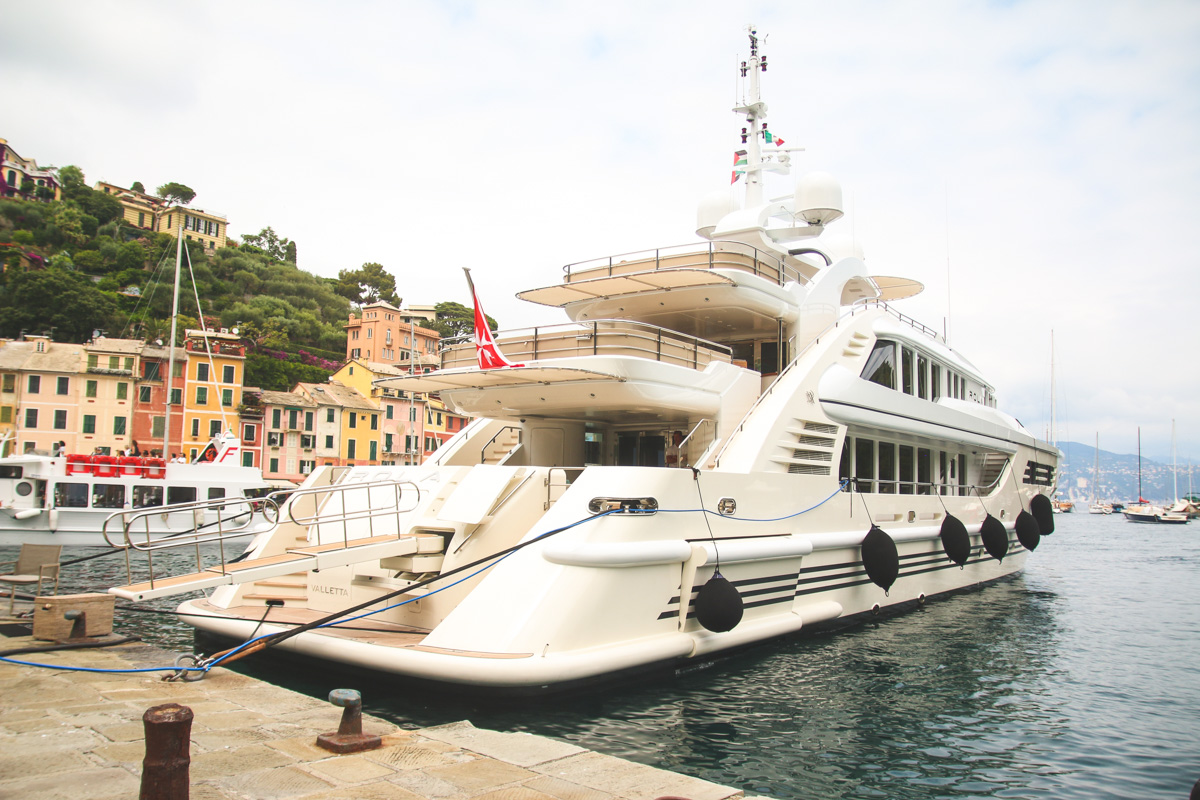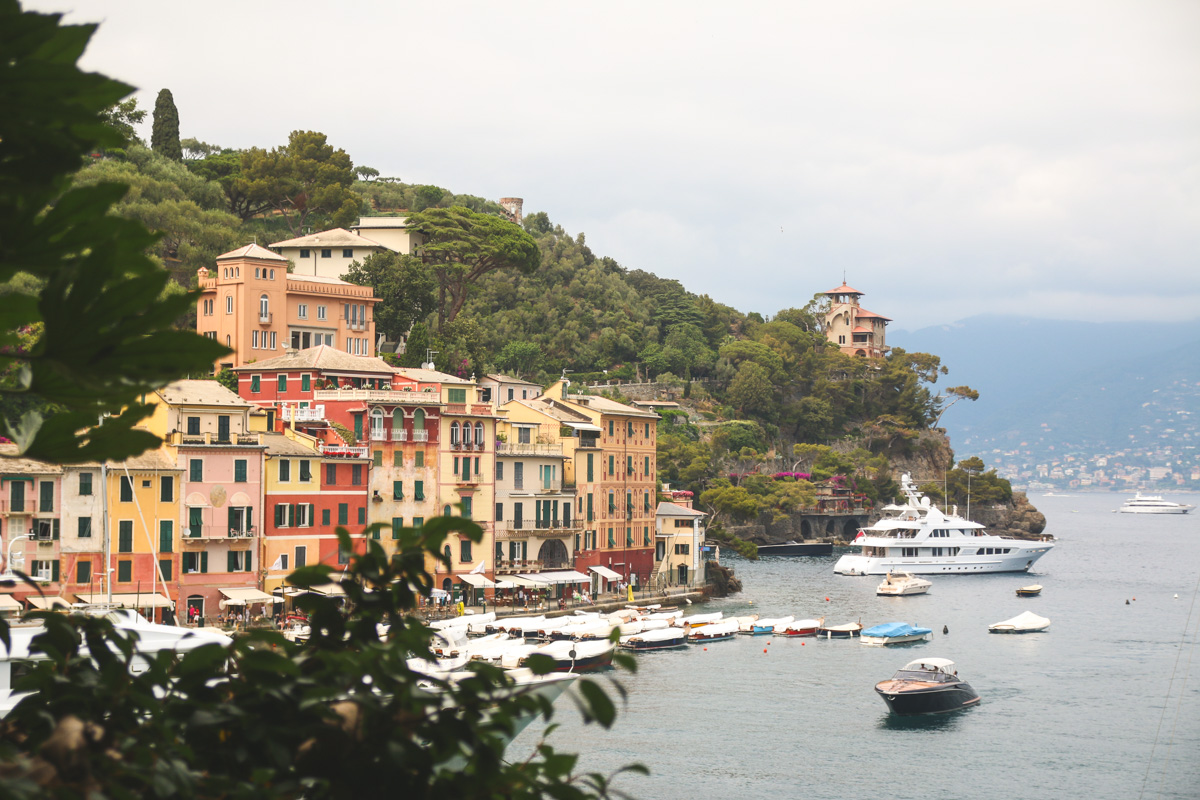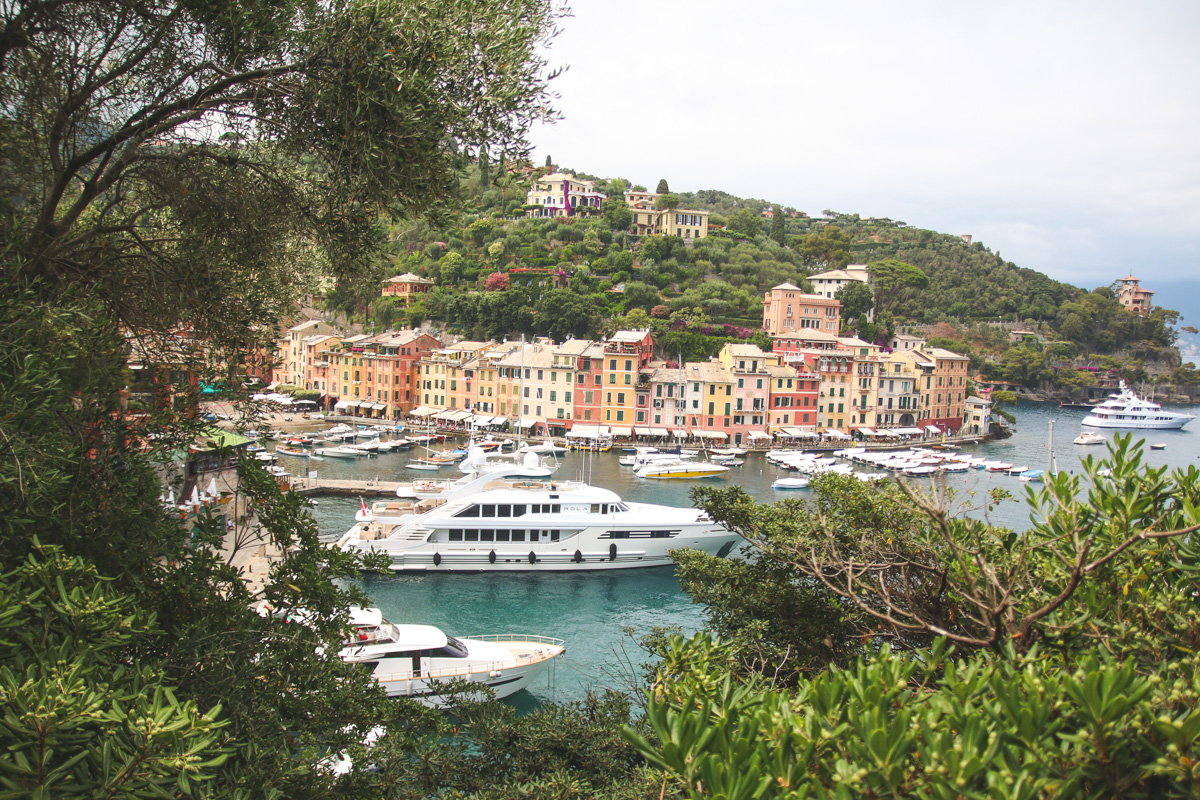 We arrived in the parking area of Portofino (which is the norm in these places with narrow alleyways), and headed straight down to the harbour to look for some lunch. Well, as you can imagine, everything was super expensive, with a bowl of pasta starting at roughly €20. We managed to find a cheaper restaurant (I wouldn't recommend it), and then after lunch set off for some lovely views of the town.
We walked along the main harbour, admiring all the yachts and fishing boats. The yachts there were amazing! I sent shane a photo asking if we could get one and he just straight up ignored me hahah (i'm not surprised really, we're not exactly millionaires). I would love to own a little mini yacht one day though and cruise around the med. How amazing would that be?!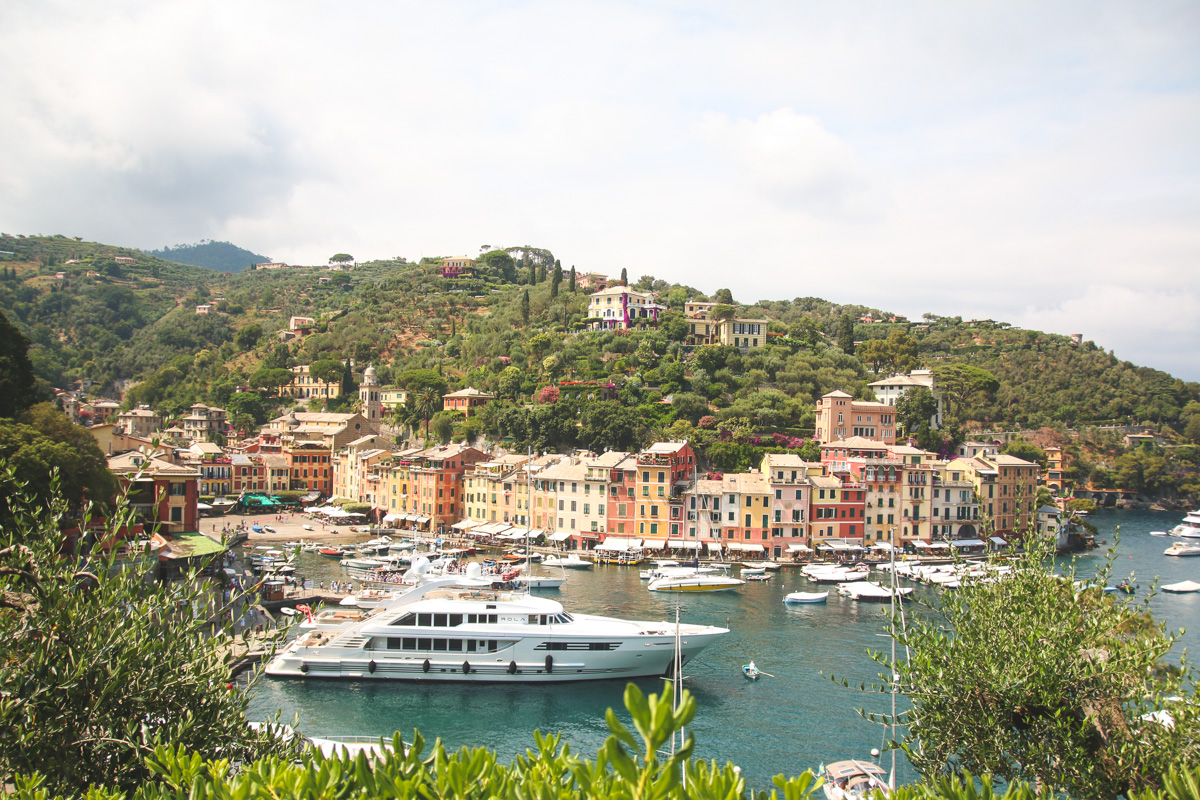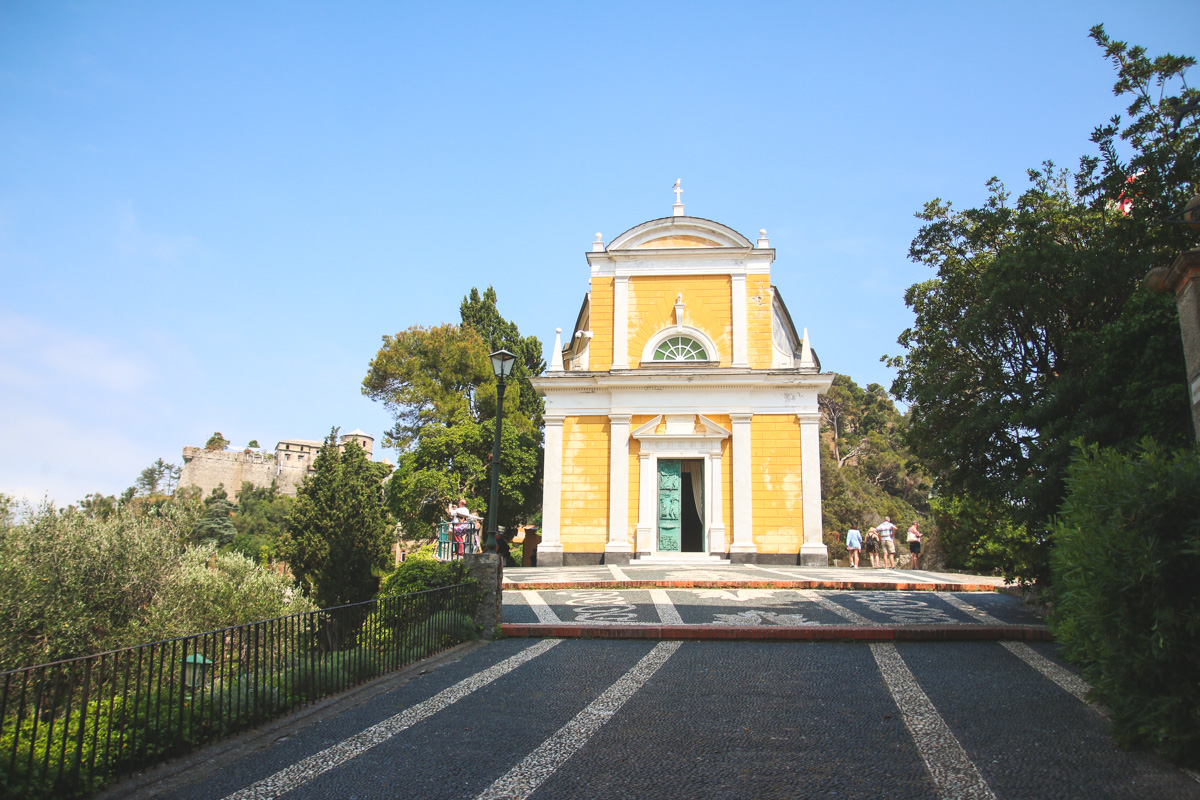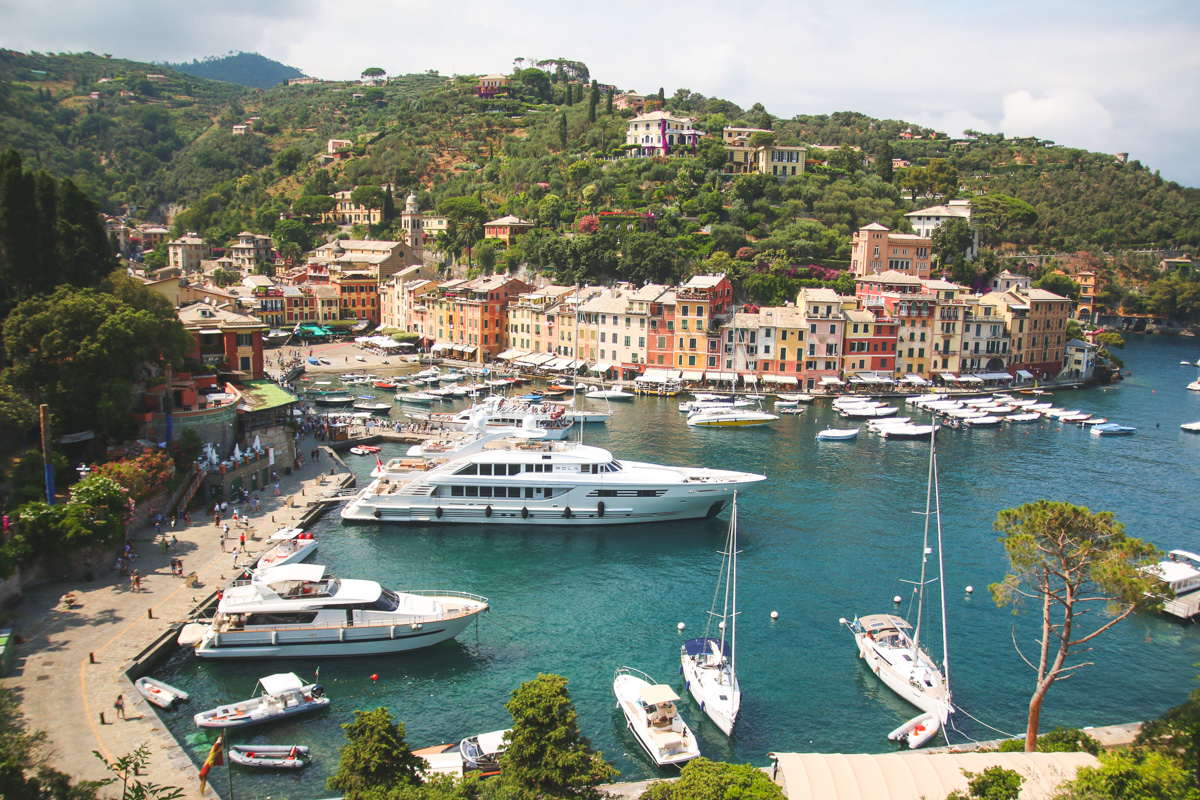 Save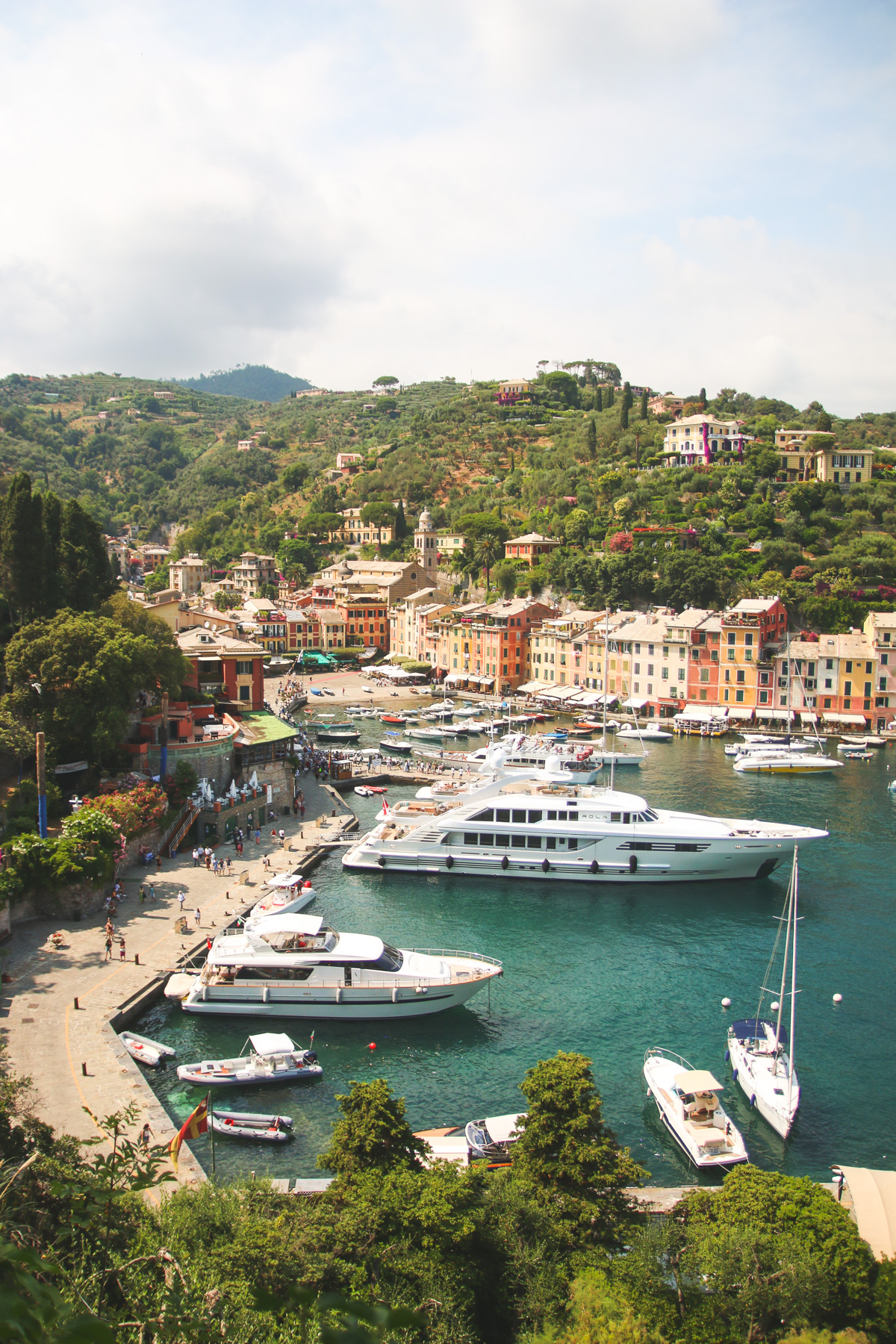 Save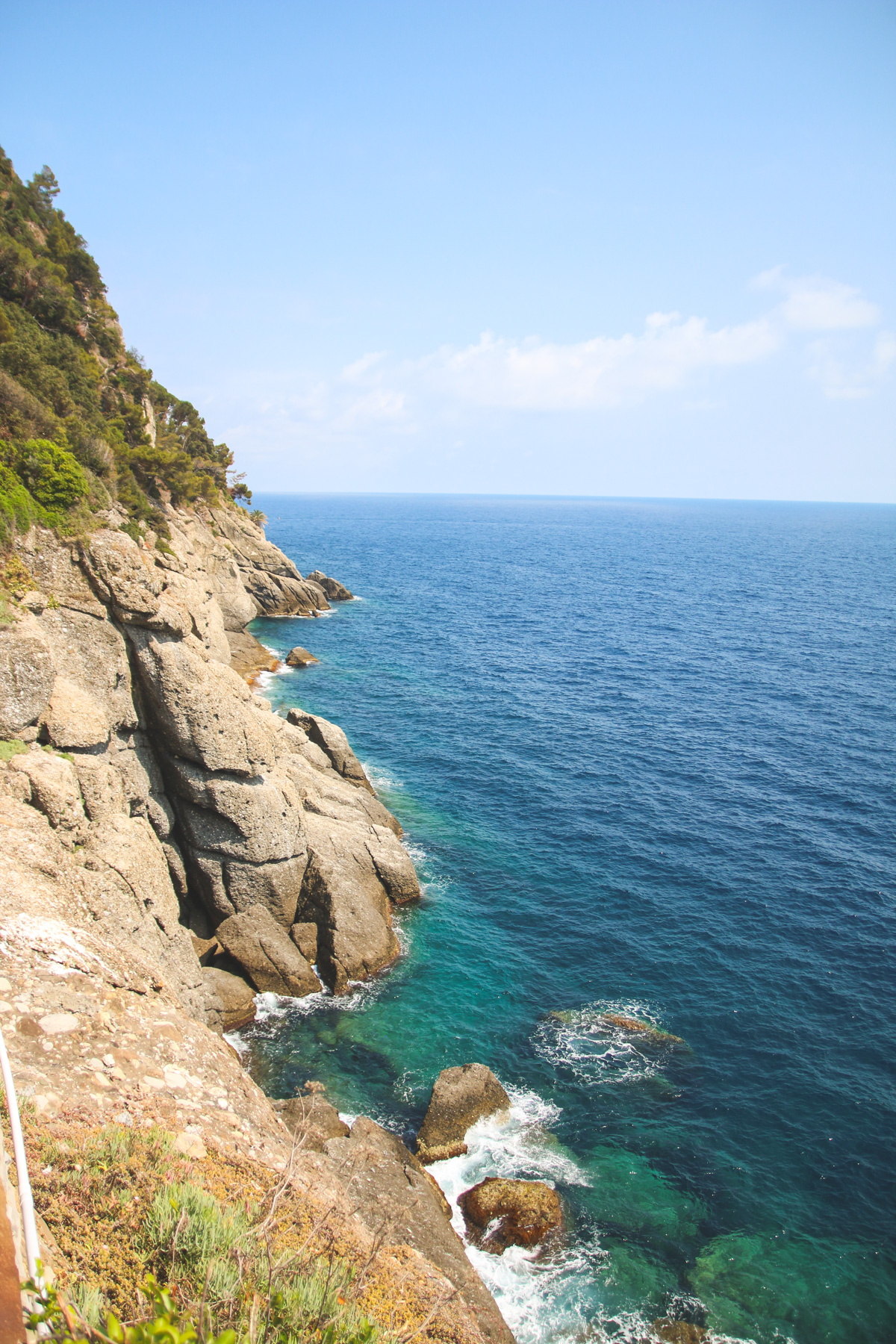 Save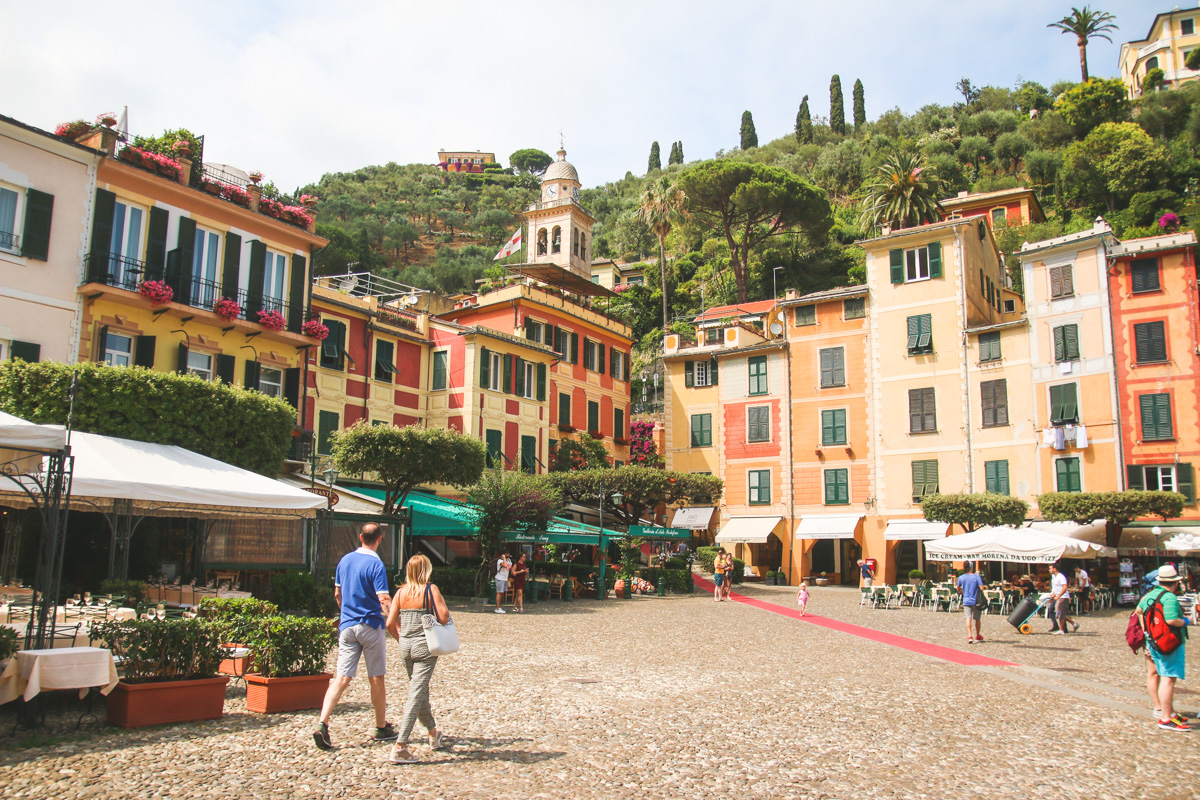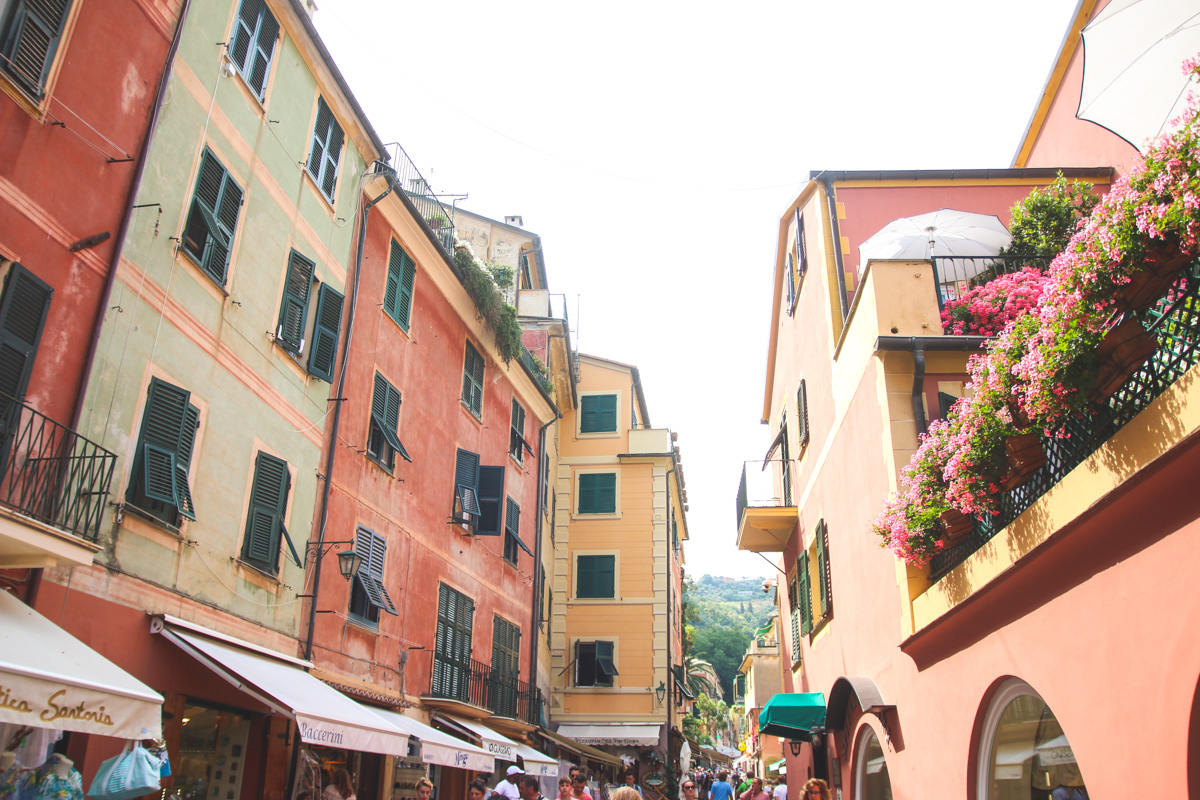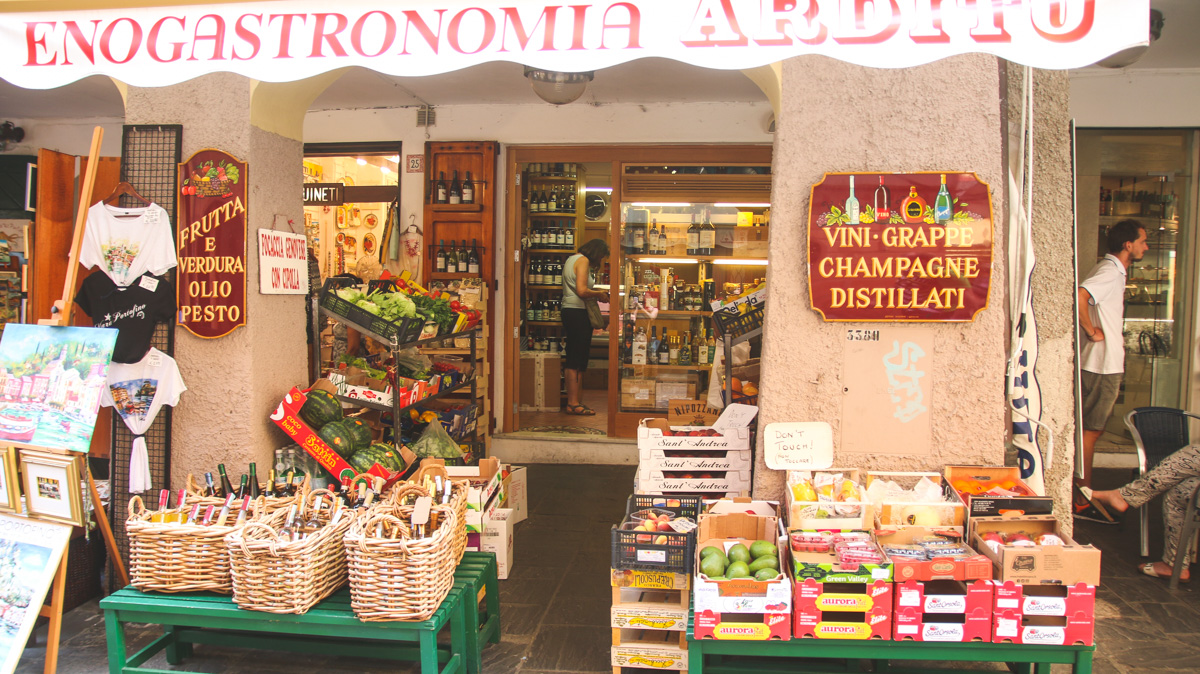 After that we set off on a hike up the hill to find the best views of Portofino! There's a little set of stairs heading up to a path about halfway along the harbour, which takes you up to Castello Brown and some amazing views. We didn't actually go to Castello Brown as we were quite short on cash at this point, but the views look amazing.
Instead, we went up to the church, which has a little area around it to take some amazing shots of the town and harbour. I could have sat there the whole day watching. On the other side of the church is some amazing views out to sea with the crystal clear waters.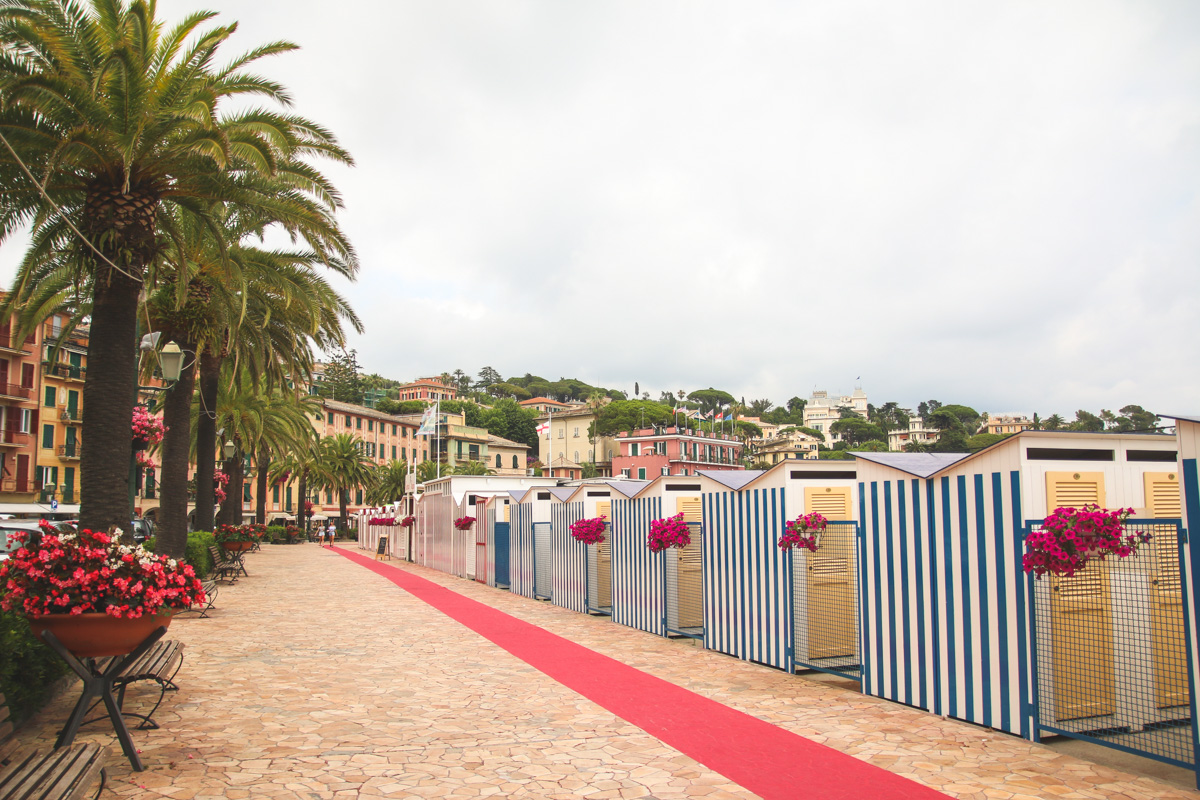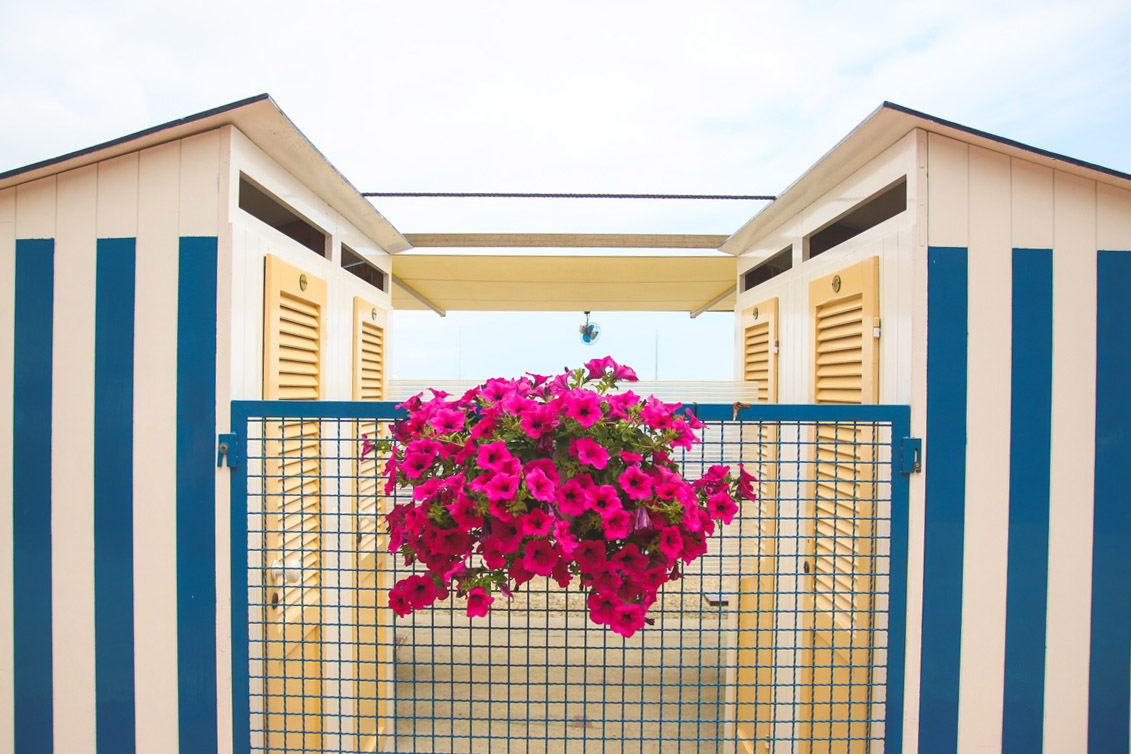 Save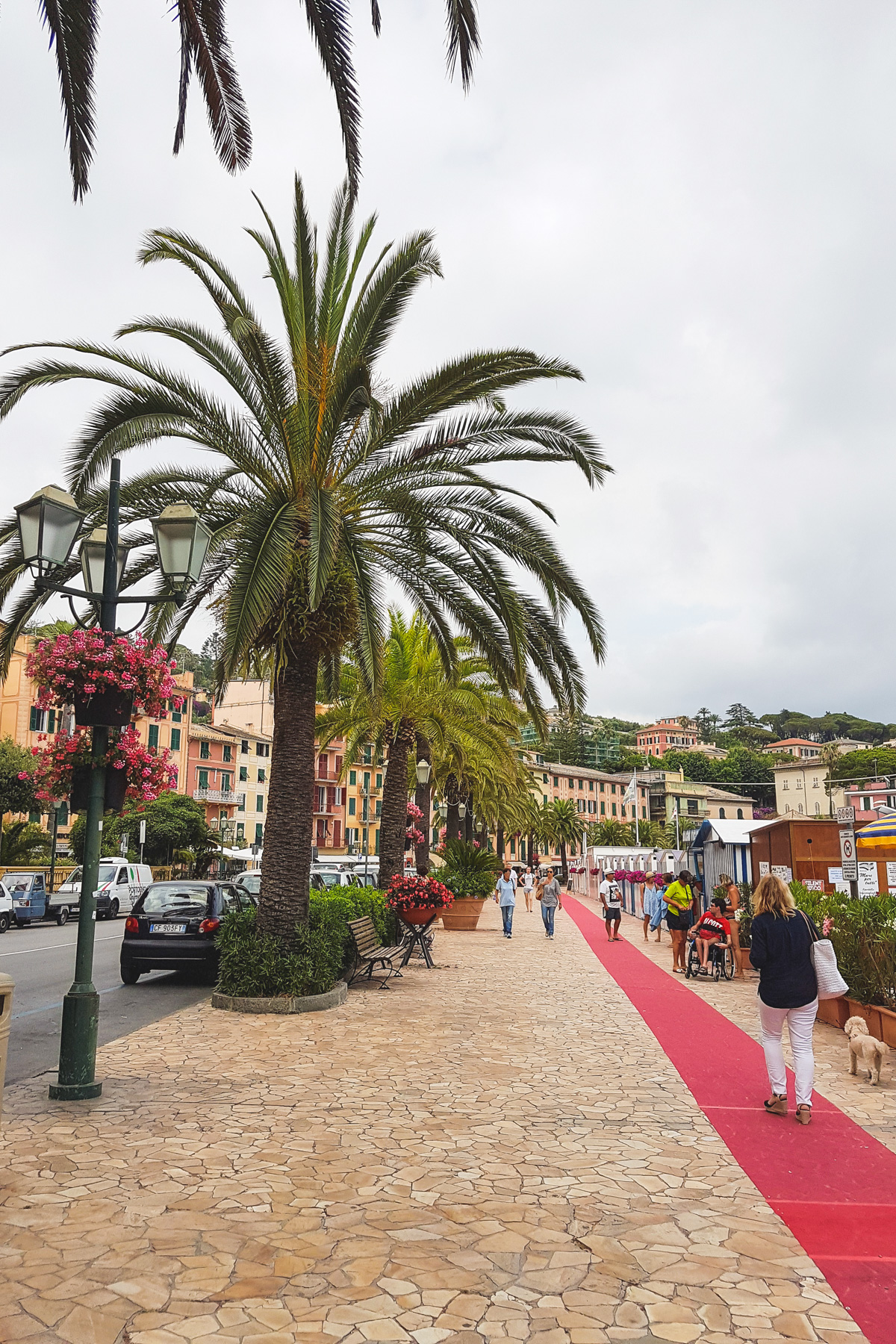 Save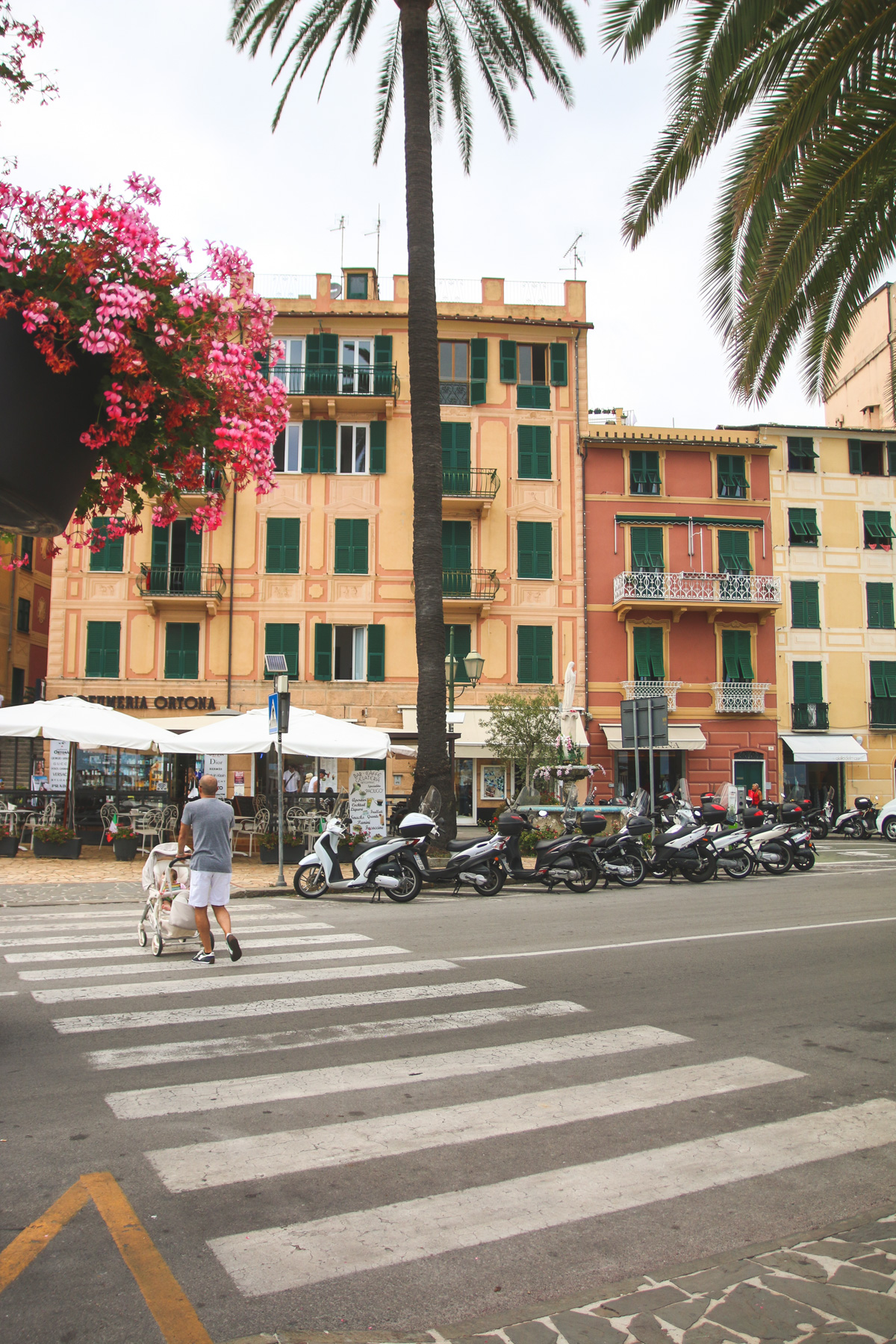 Save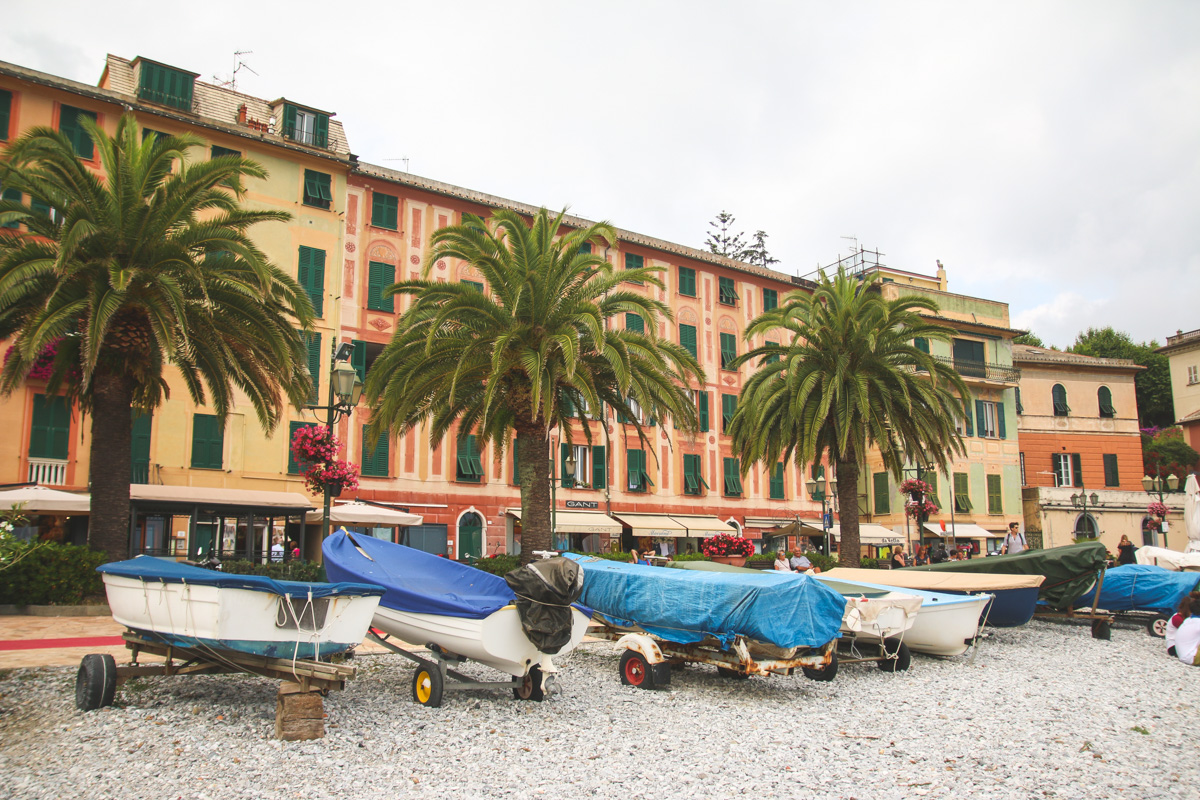 Save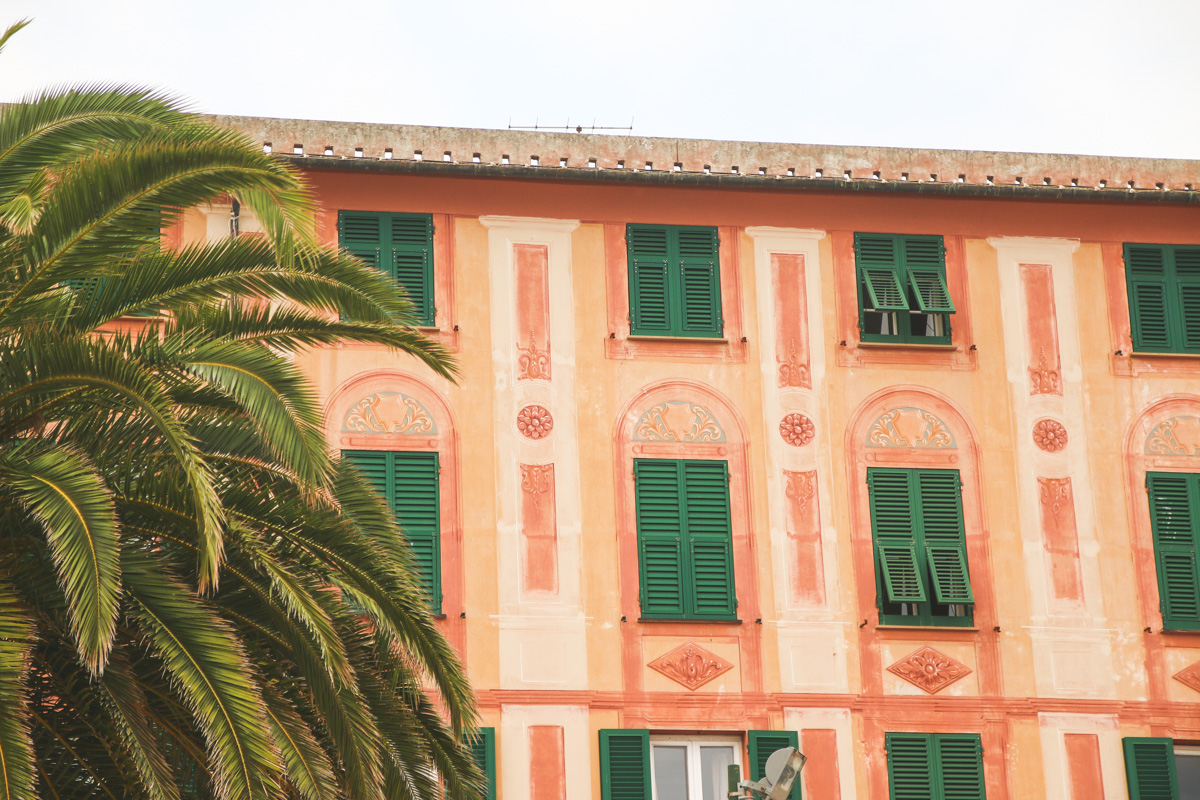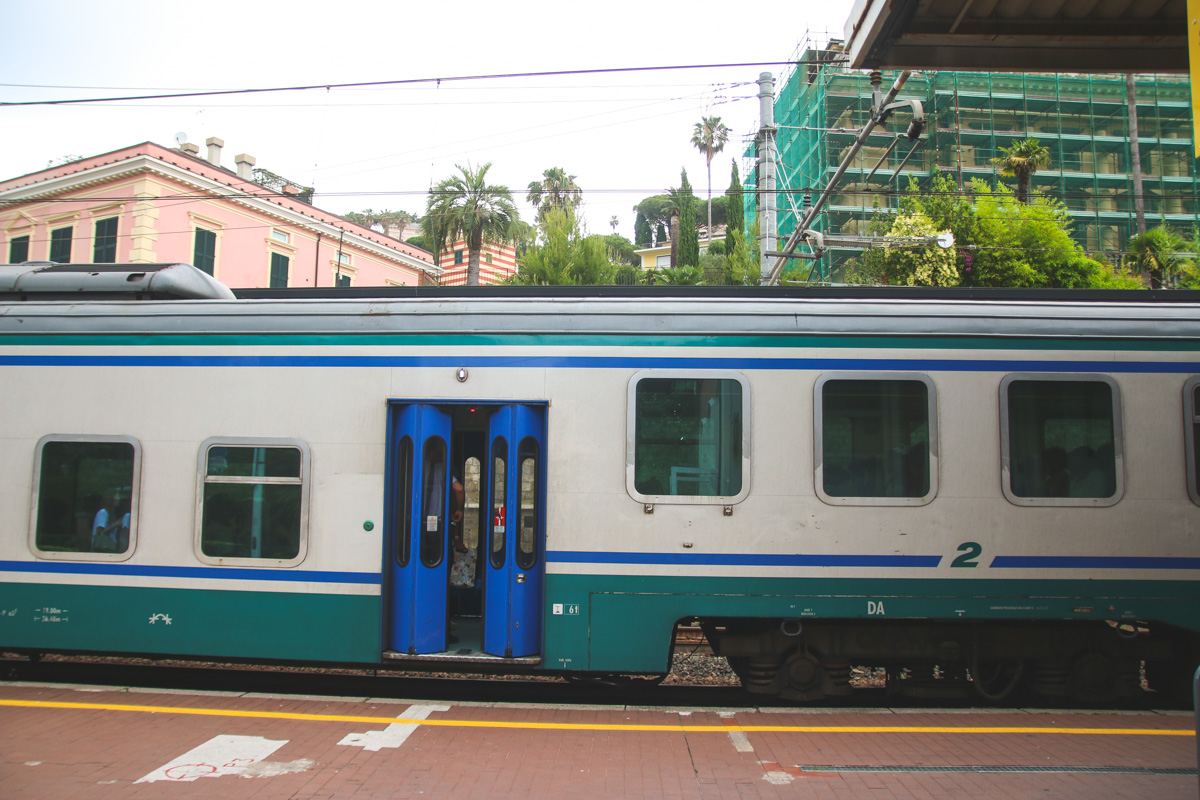 Santa Margherita
After exploring Portofino, we headed back to Santa Margherita for a little wander. We didn't plan on stopping here, but the colourful houses and seafront lead us in. We hopped off the bus and took a little walk along the beach. We were hoping to go for a quick swim, but the sea wasn't half as amazing as in Monterosso, so we just chilled on the beach for a while instead. If you're after a day of sunbathing and fun in the sea, definitely head to Monterosso instead. The water there is so much cleaner!
Other than the beach, we didn't really see too much of Santa Margherita, but we enjoyed our day exploring the area. Looking back, I think we probably would have preferred to have taken it slower in Cinque Terre and split it over two days with some beach time in Monterosso instead, but there's a high chance that we're not really going to be returning to this area again (as there's way too much of the world to explore) so I wanted to see Portofino while we were there.
Have you been to Portofino/Santa Margherita before? What did you think?
Follow