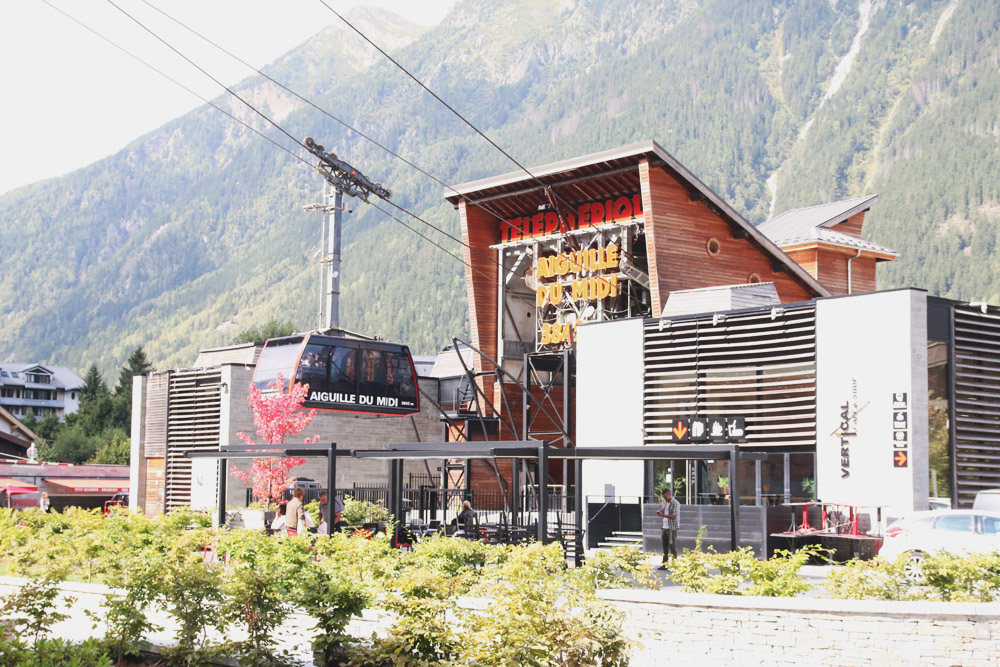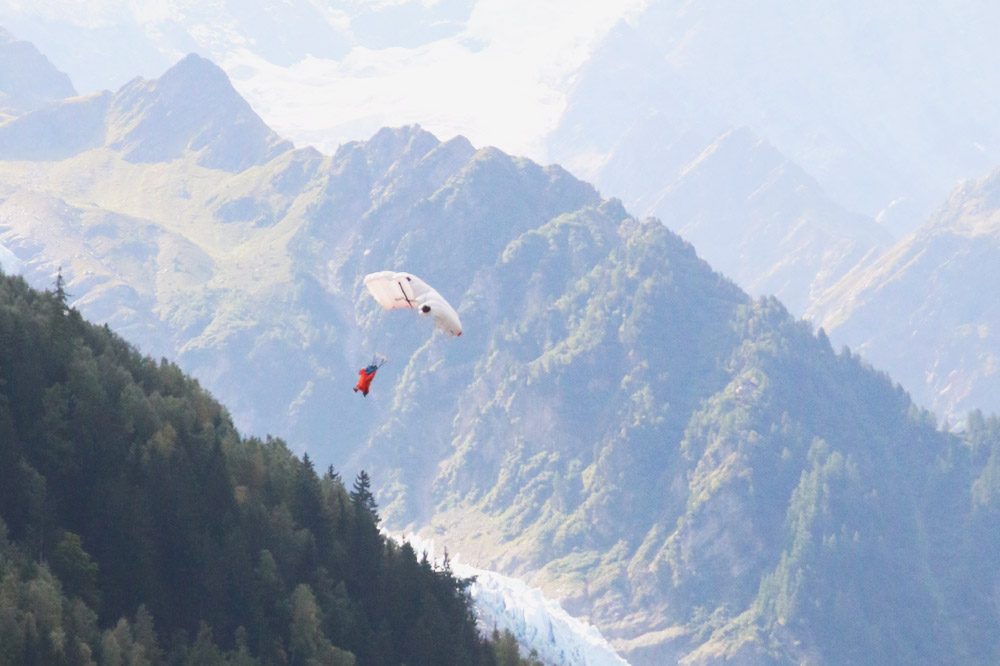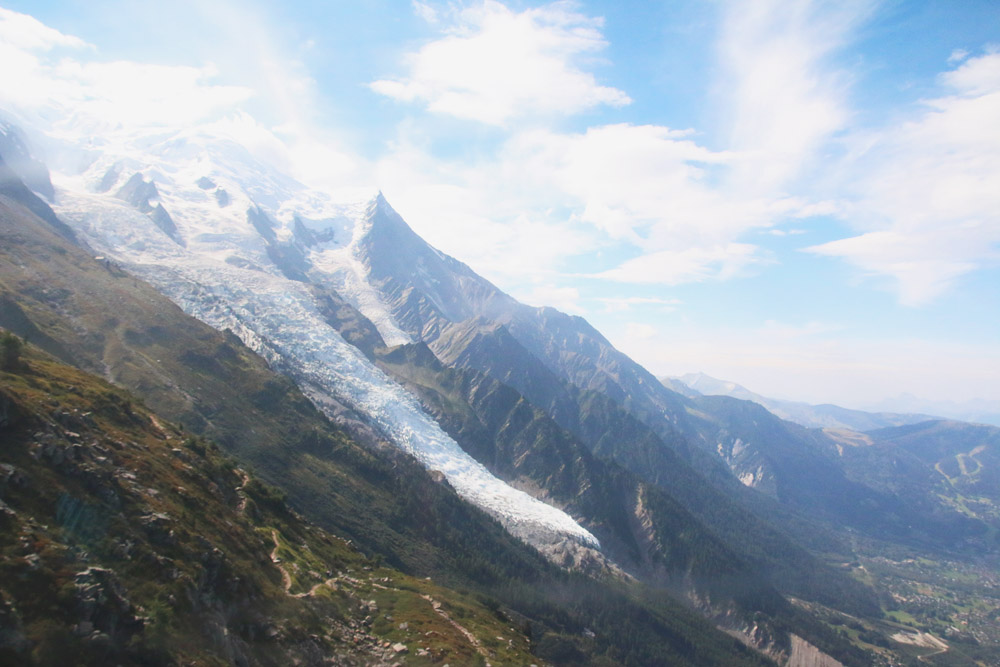 Aiguille du Midi
We decided to book a hire car for a few days while in Annecy so that we could take a drive around the area and to see more of France. I had plans for us to go over to Italy for the day and possibly head up to Mont Blanc from Courmayeur, but after seeing Melanie's amazing photos on her instagram of her trip to Aiguille du Midi at Chamonix just a couple of weeks before we went, I knew we had to visit (and it was closer – we'd have driven through it to get there anyway).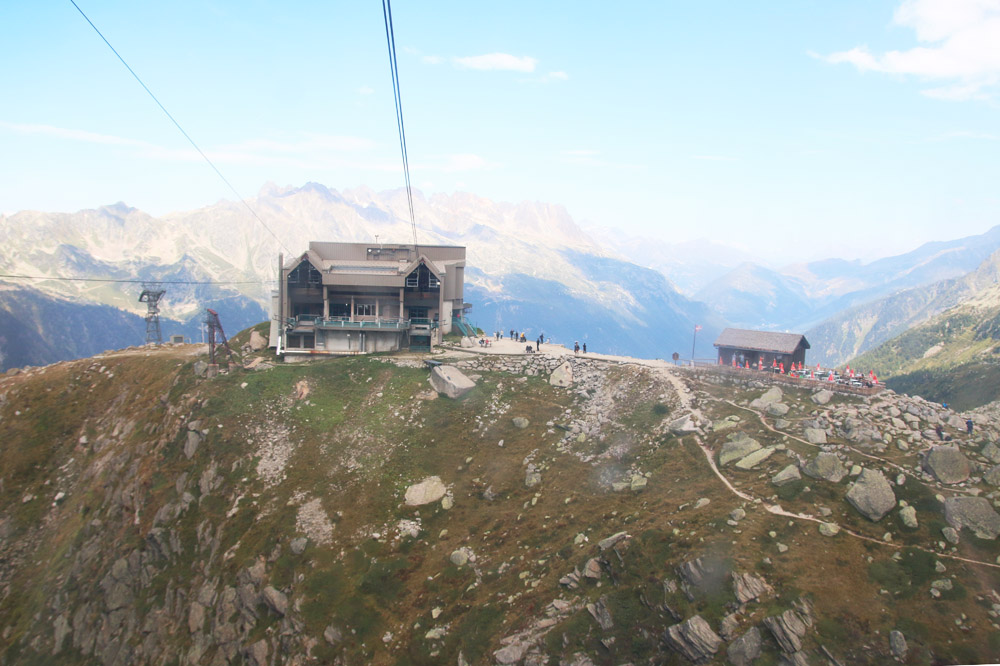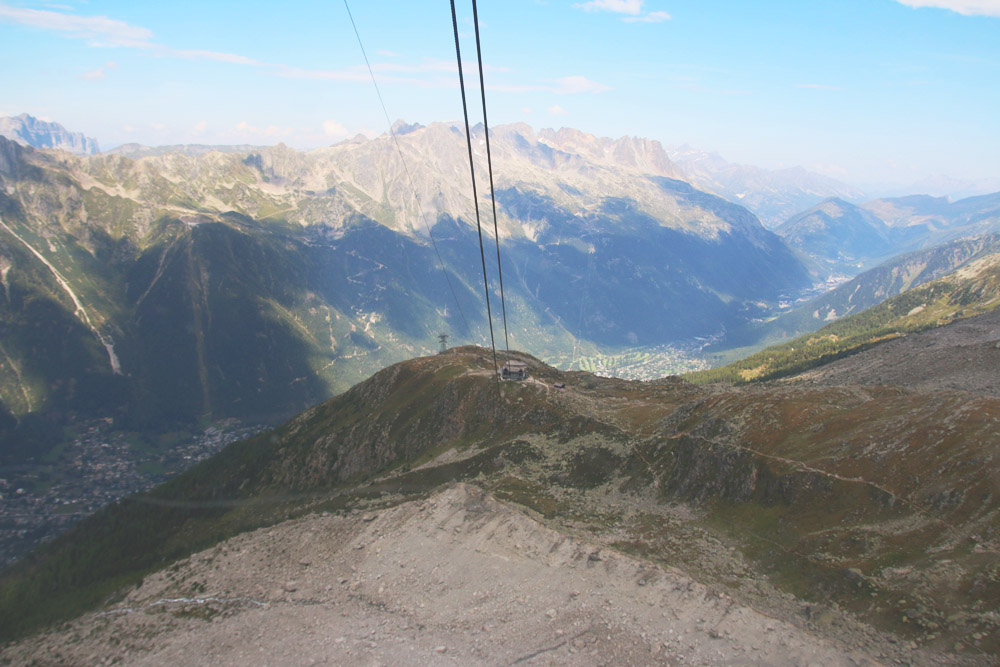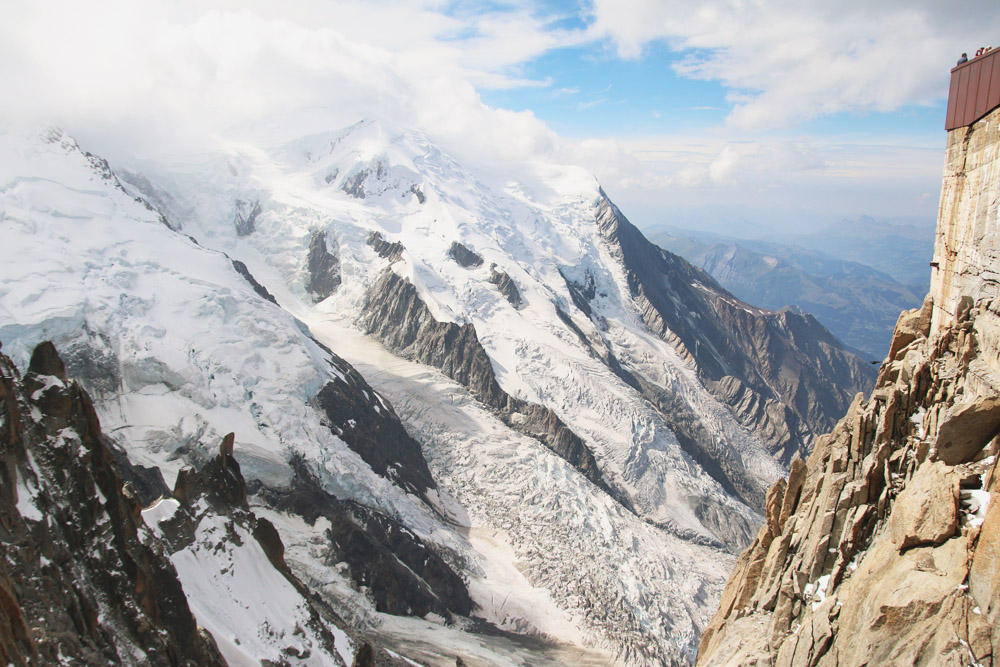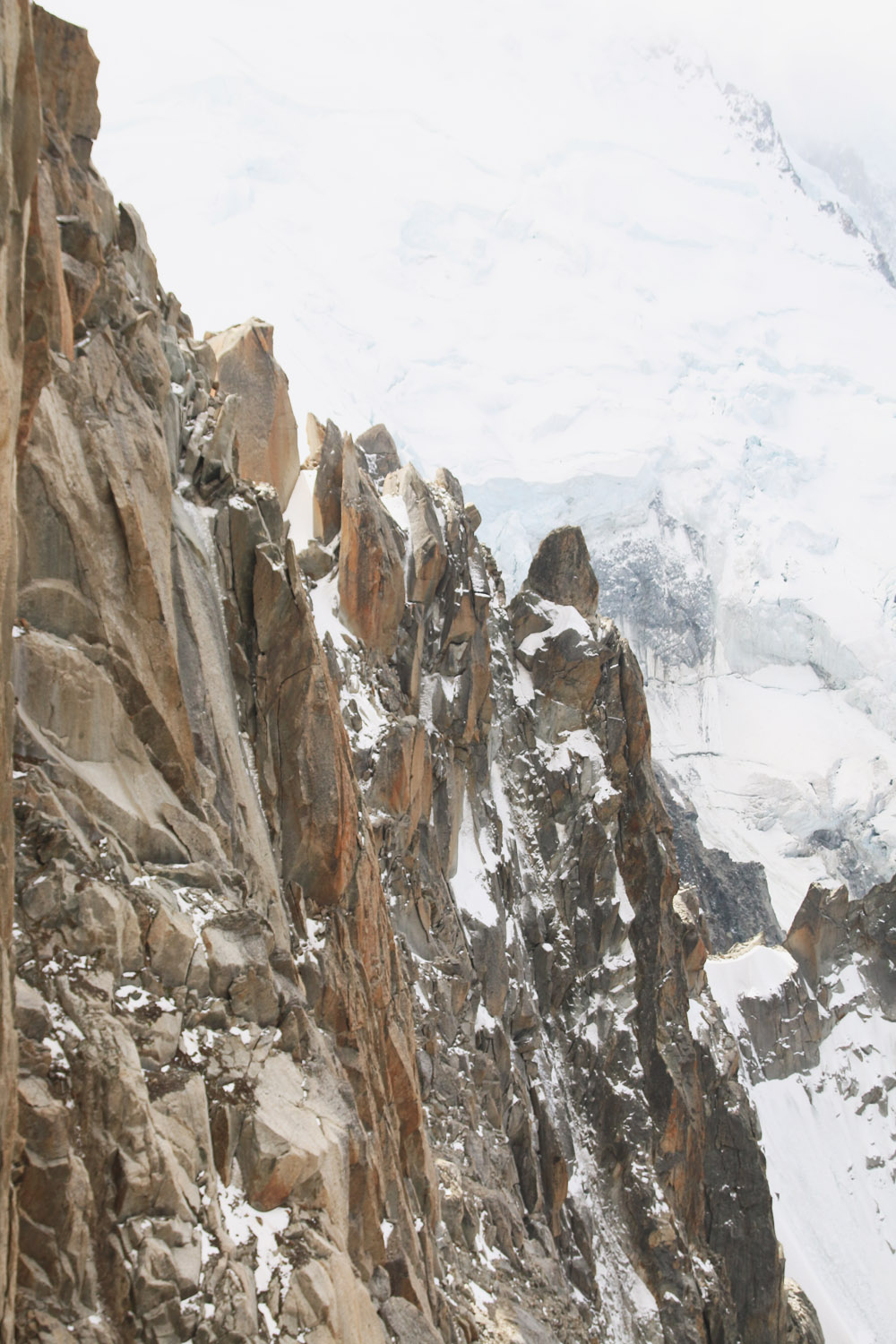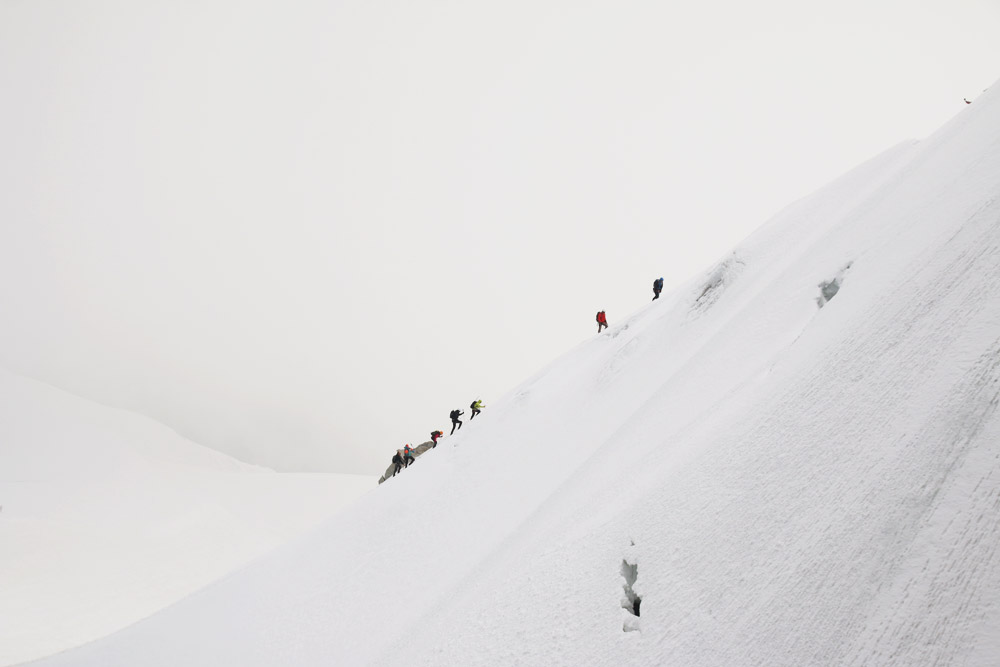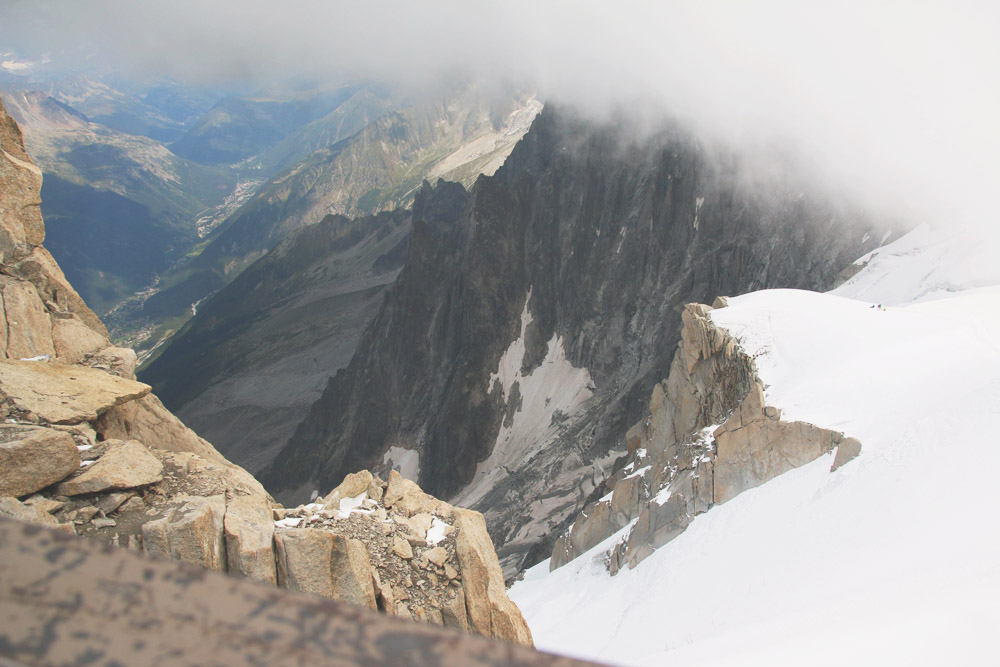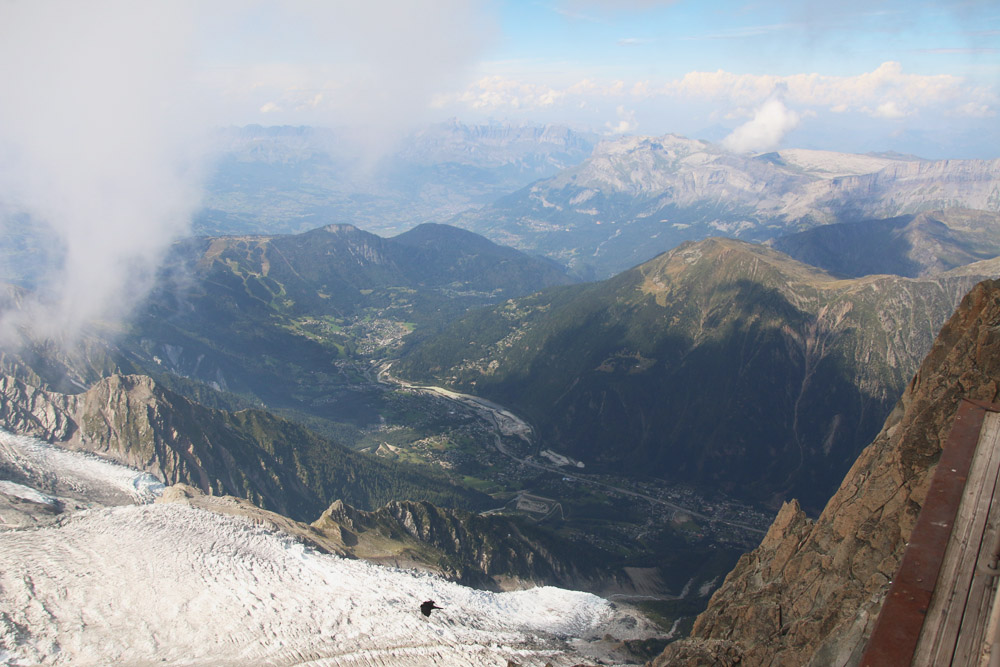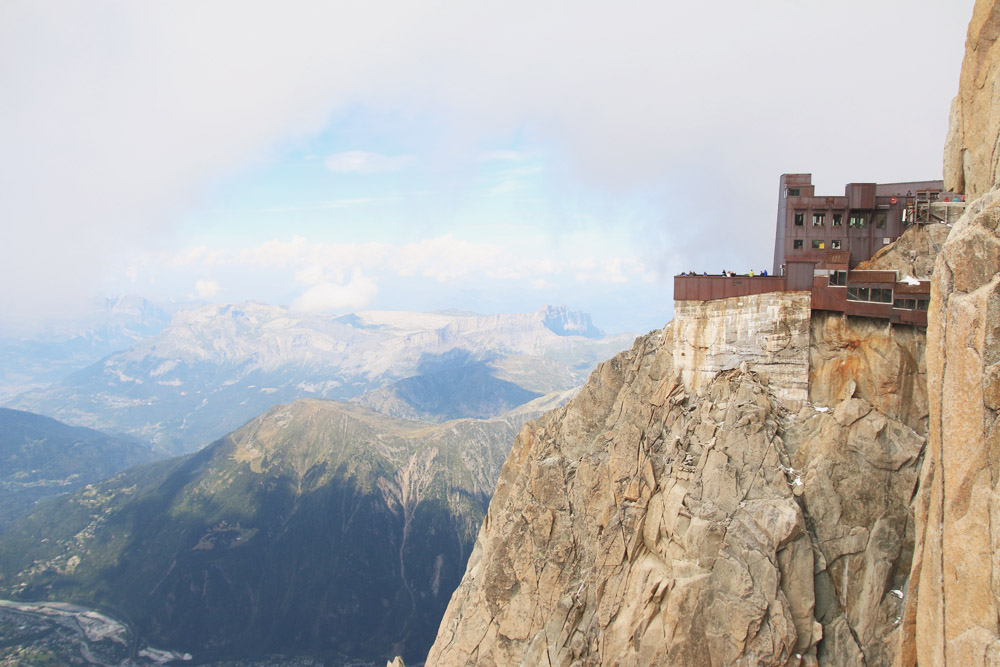 We took the cable car from Chamonix to Plan de L'aiguille (the middle station) and then took the next one straight up to Aiguille du Midi. Apparently, it holds the world record for the highest vertical ascent cable car going from from 1,035 m to 3842 m with no support pillars. I'm not going to lie, it was pretty scary! It travels at around 45km/hr and seems to just shoot up to the top of the mountain.
At the top is a visitor centre, with restaurants, viewing platforms and visitor attractions. On a clear day you can see the famous Mont Blanc mountain from the viewing station at the top, but on the day we went, it was pretty cloudy, so sadly we never got to see it. The views were absolutely stunning though!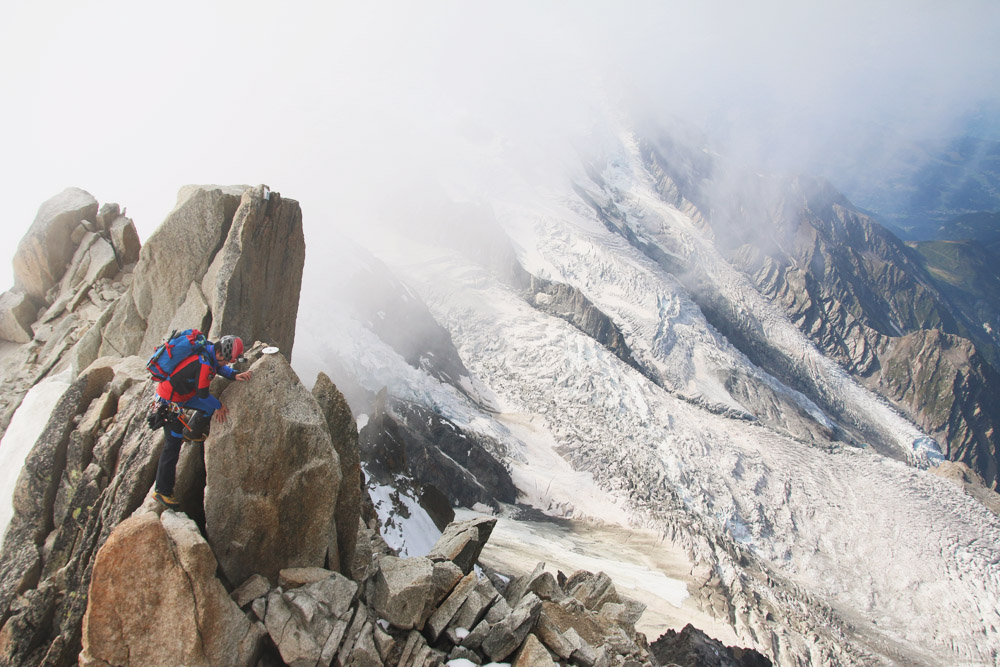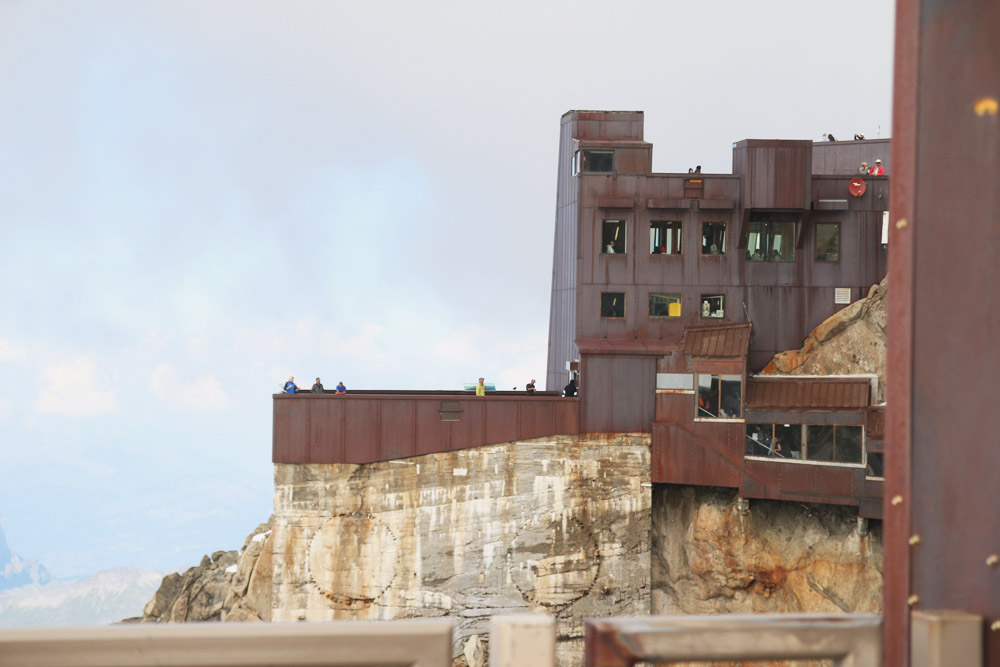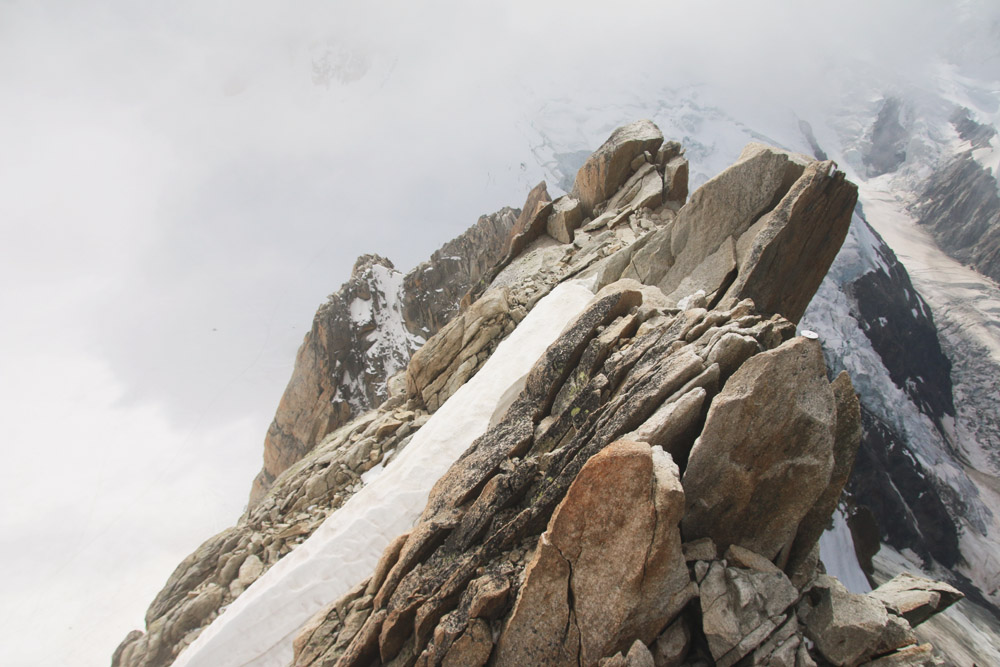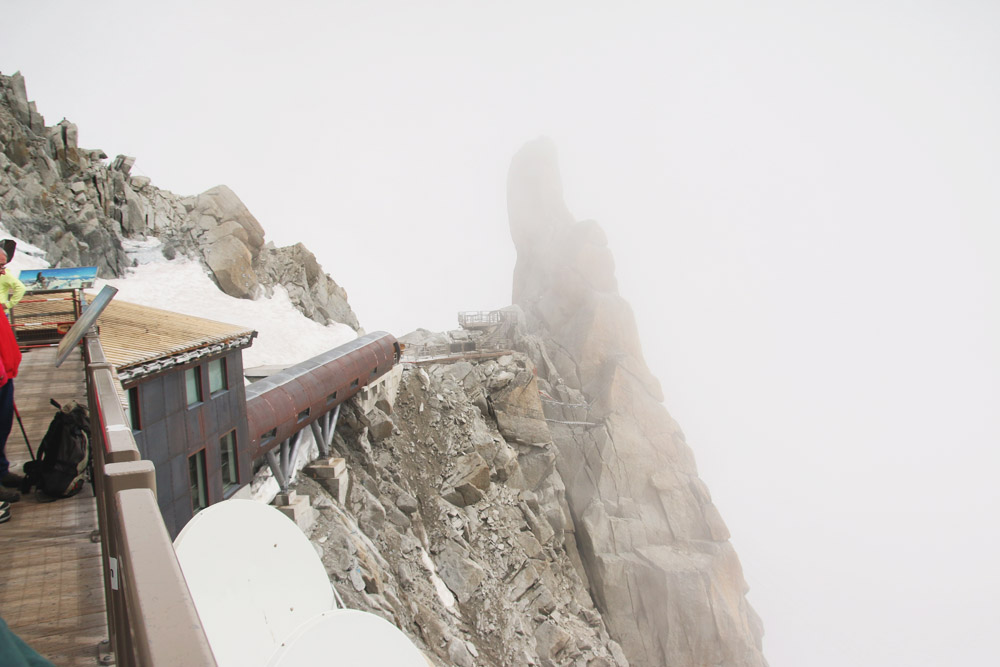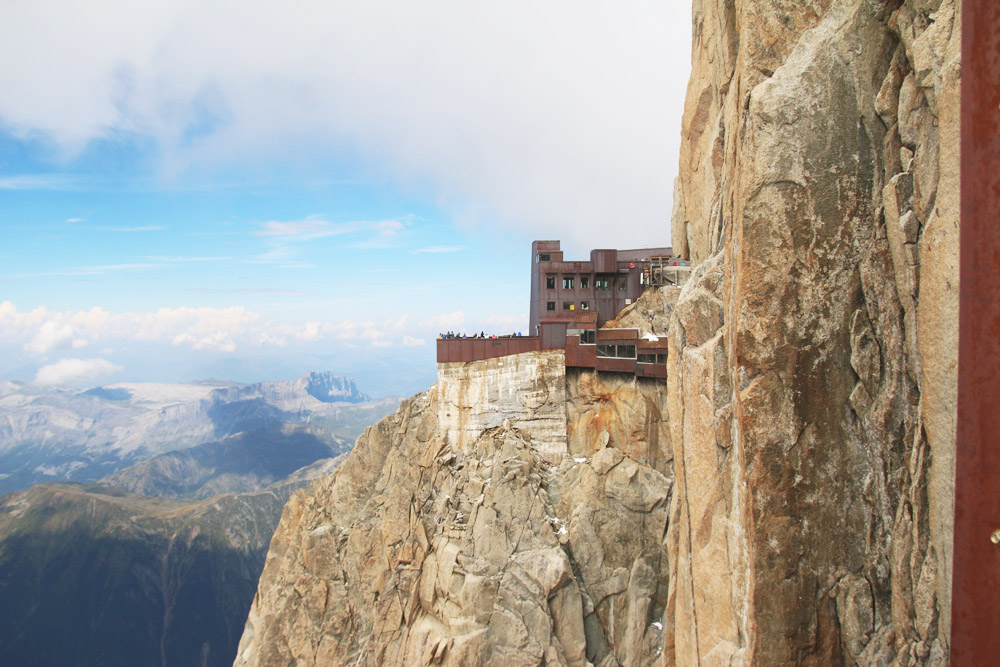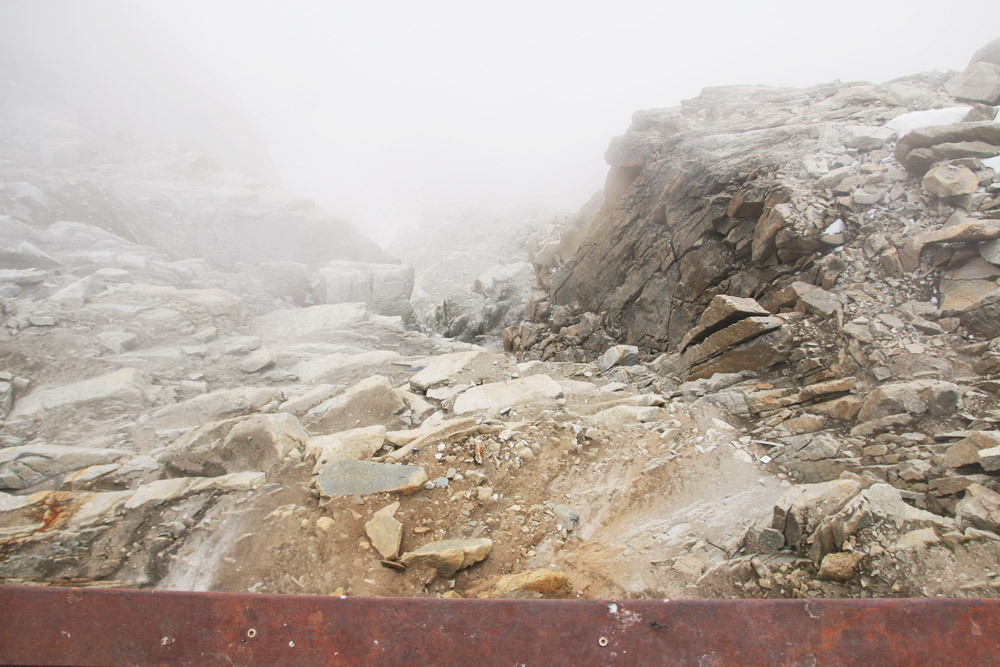 We were standing on one of the viewing platforms and suddenly the clouds just disappeared and this guy just appeared from out of the clouds, climbed over a few huge rocks and then up the ladder onto the platform. He made it look so easy! There were so many climbers around below us, but it was just so hard to see anything.
I really wanted to go on the Helbronner cable car that goes across from the 'french side' to the 'italian side' of Mont Blanc over the glacier below, but the week before we visited it broke down and people got stuck in it overnight. When we were up there I couldn't even imagine that – especially in the cold and at that altitude!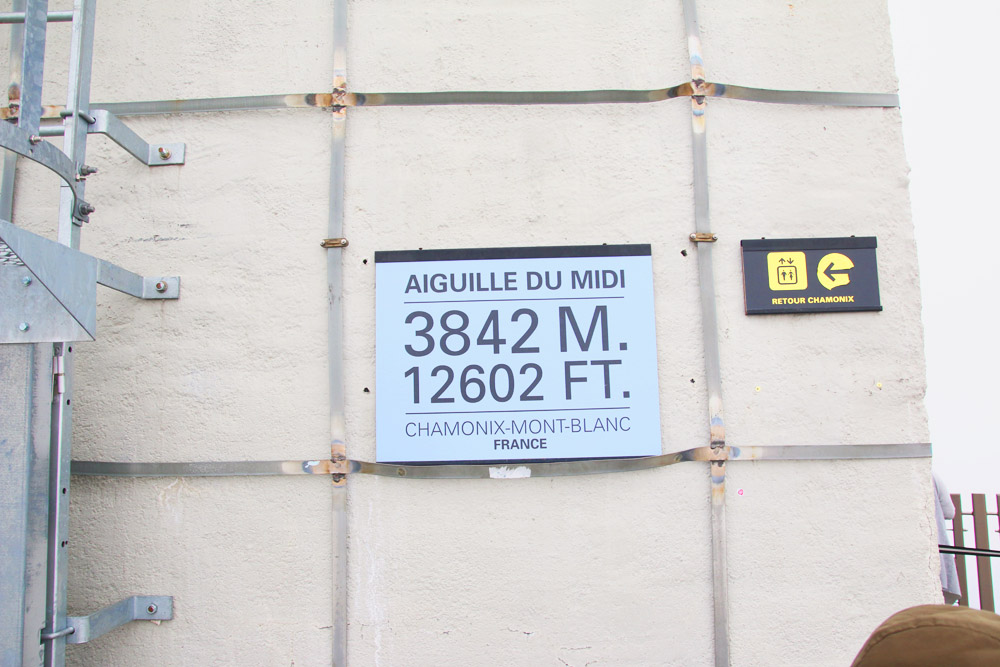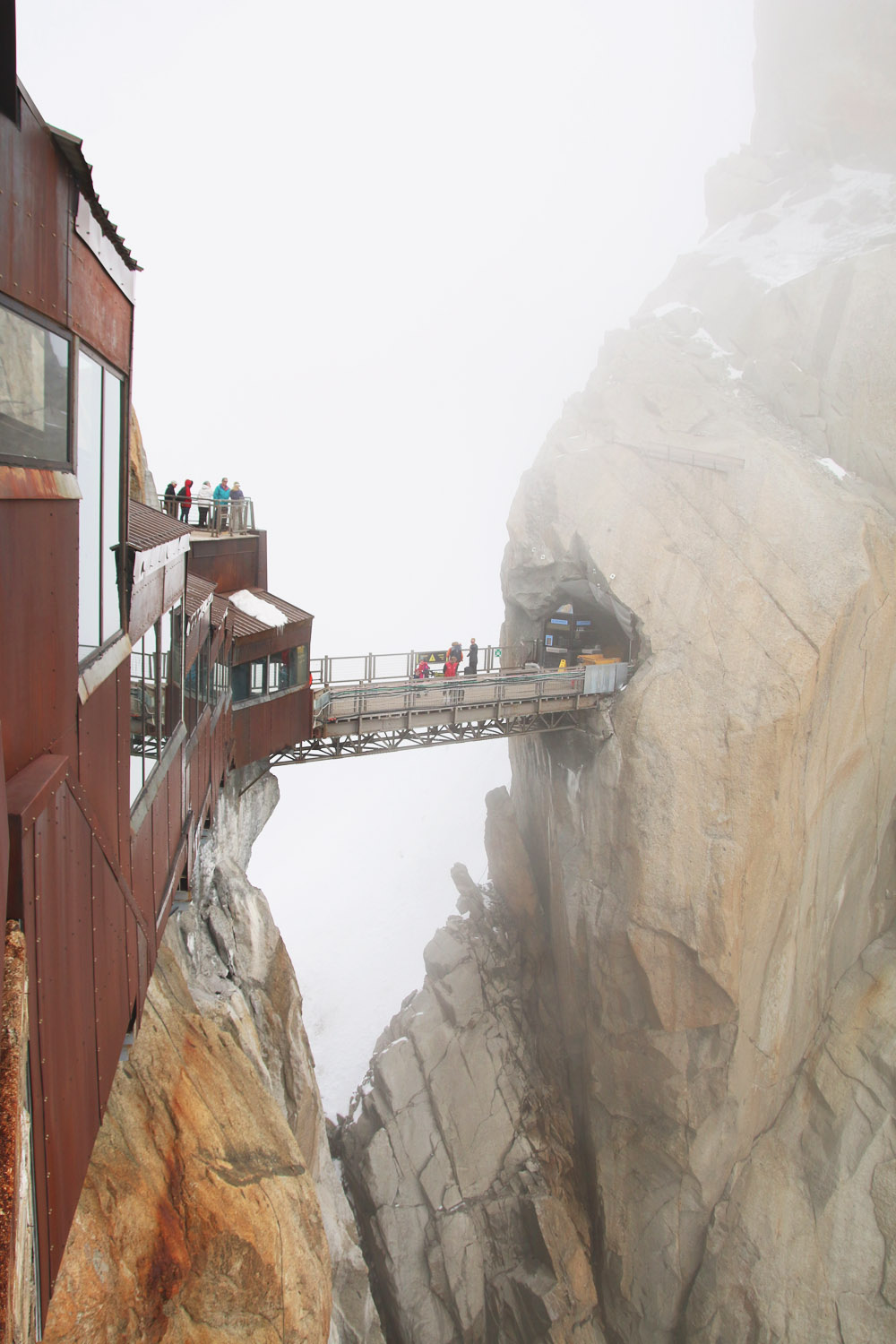 We took a little while to walk around and see all the different viewpoints, but after about 45 minutes, the lack of oxygen at such a high altitude really started to hit us! We found a sign at the top that said we were at 3,842m (12,602ft) and living at an altitude of around 100m (330ft) it was a huge change to us and considering you need oxygen in a plane above 12,500ft it felt pretty surreal!
It actually felt so hard to do anything. We struggled to walk up the stairs without having to stop every few steps and we were so light-headed – it was so crazy. We decided to stop for some lunch, but we both struggled to eat it and decided to pack it up and head back down to the cable car. Once we got back down to Plan de l'aiguille at 2,317m (7,601ft) we both immediately started feeling better.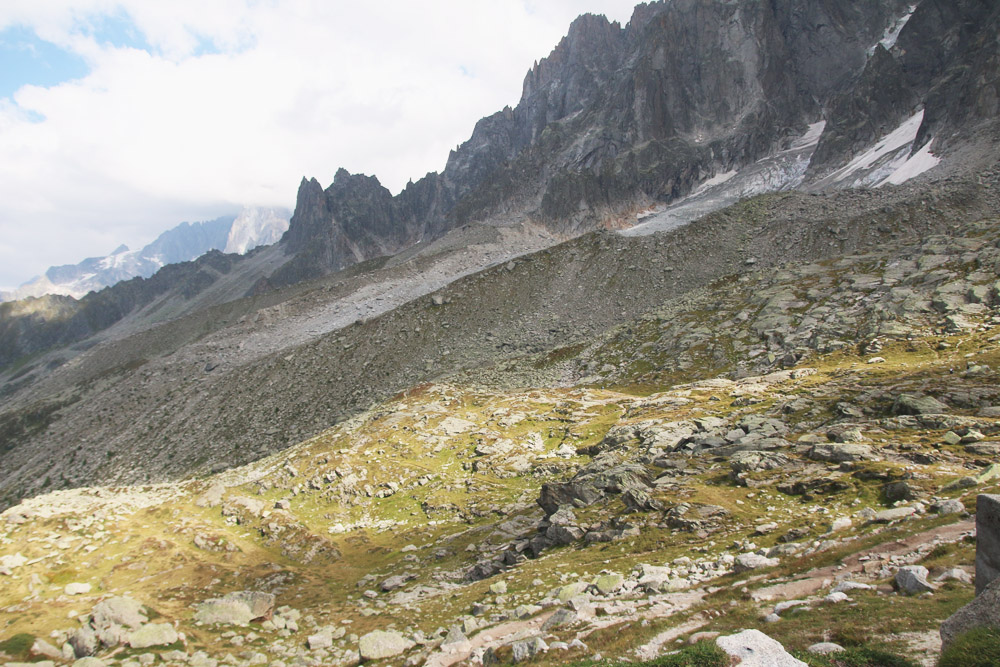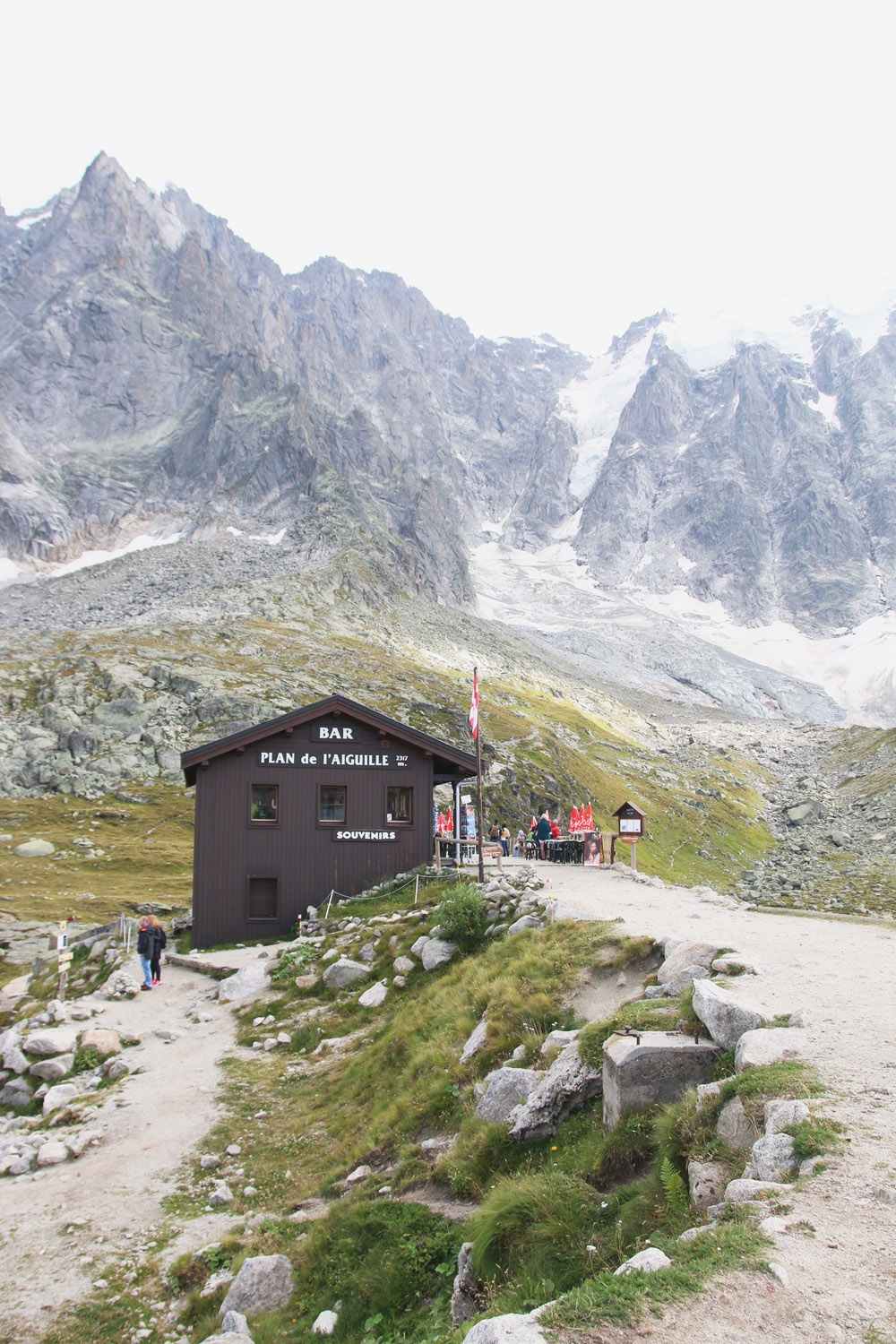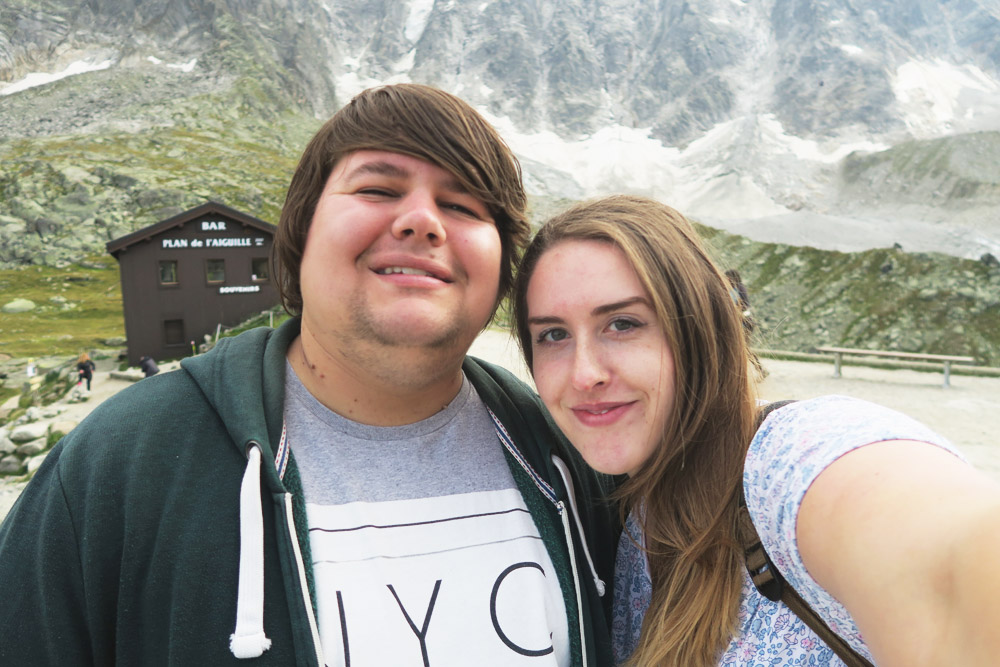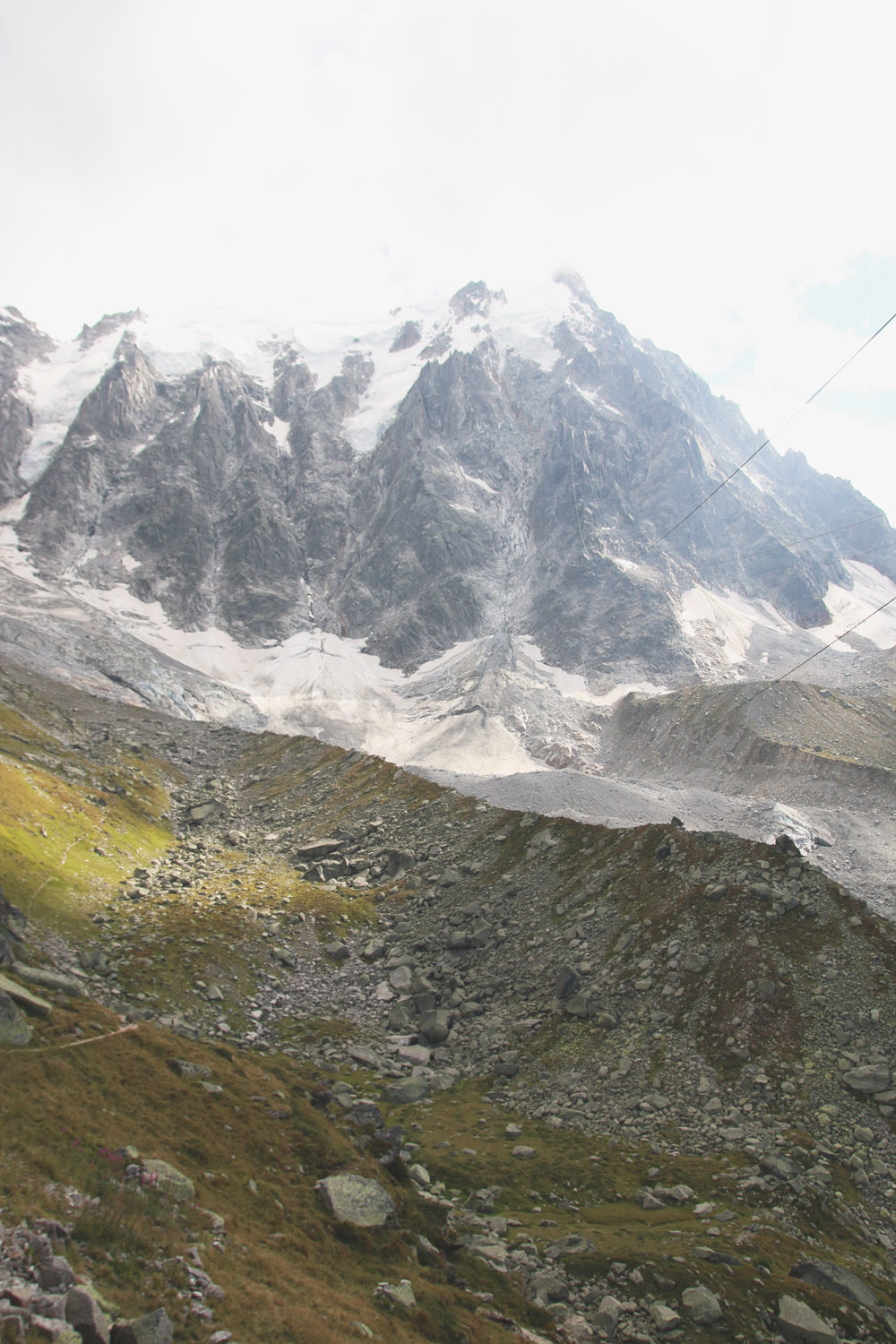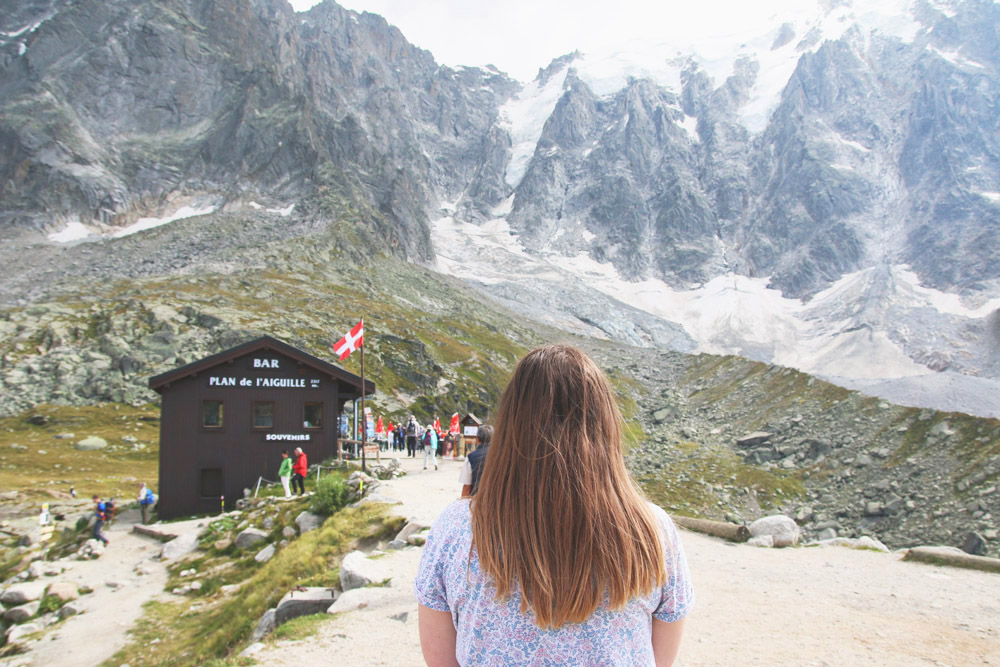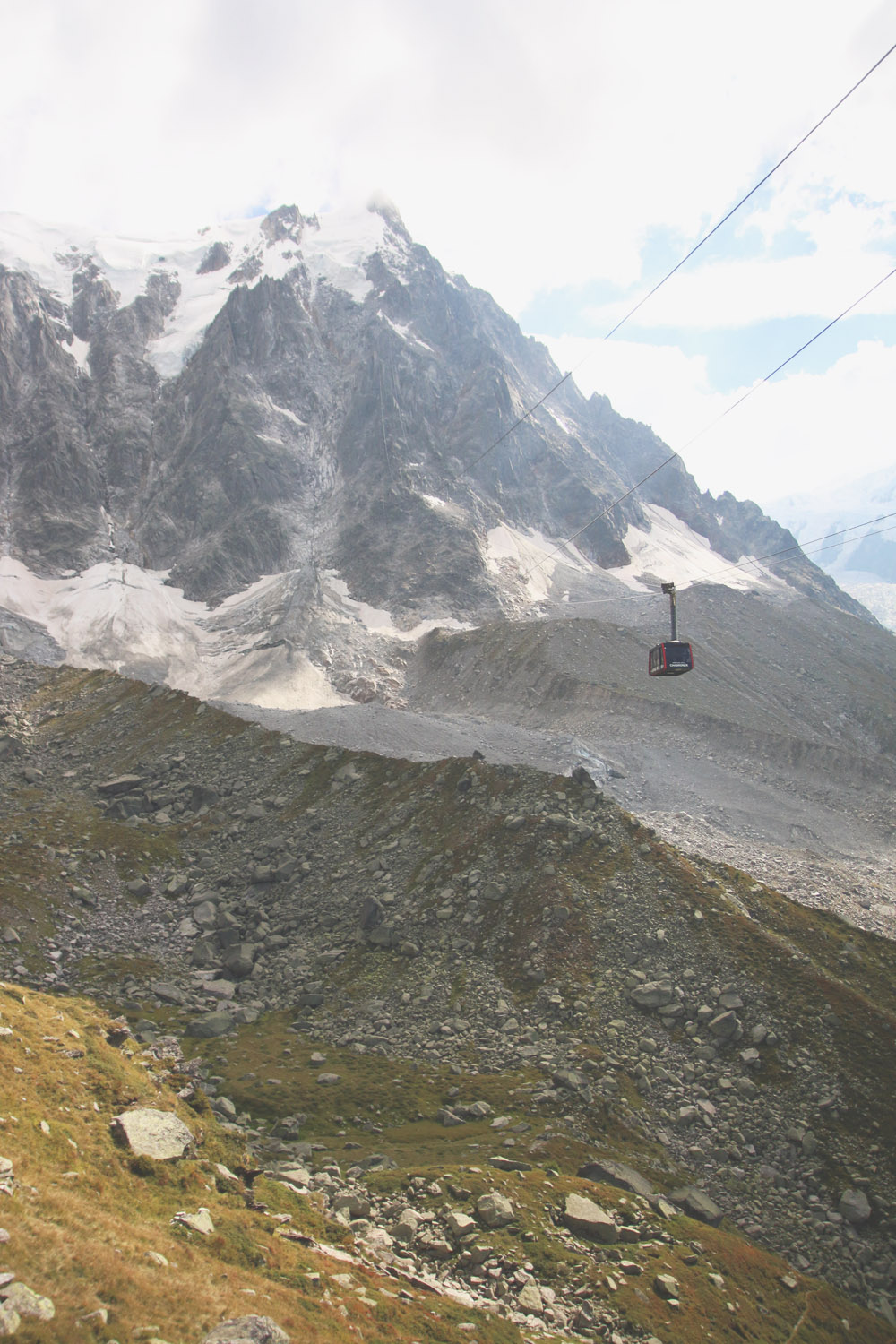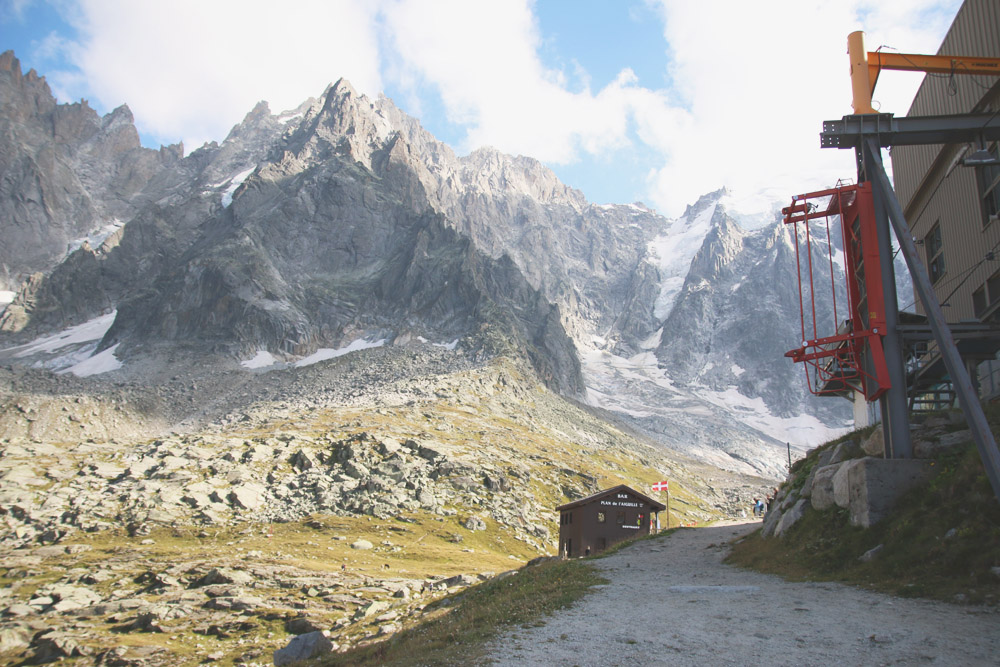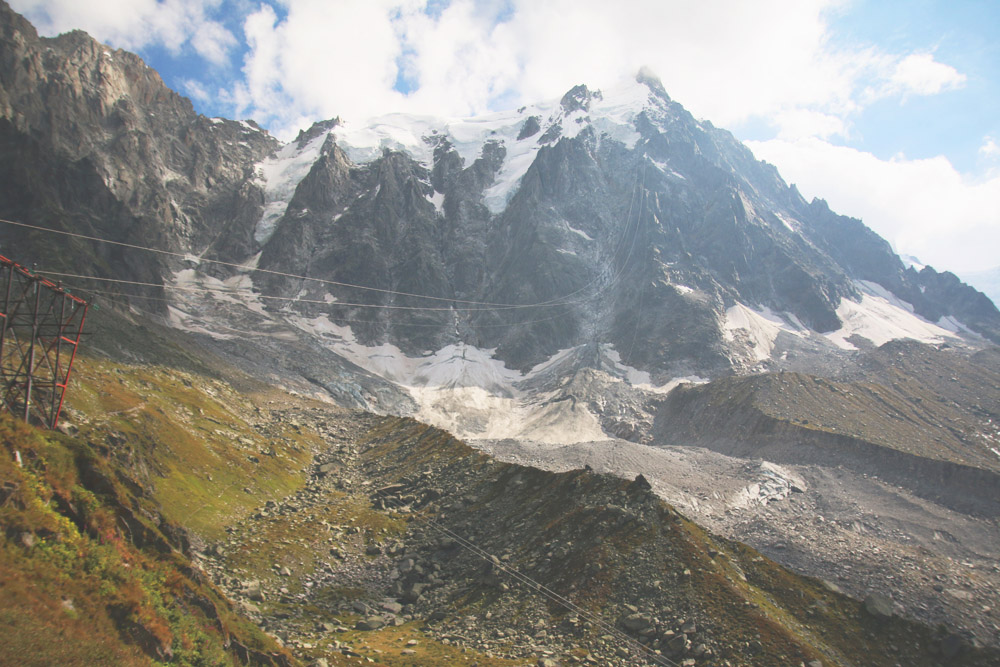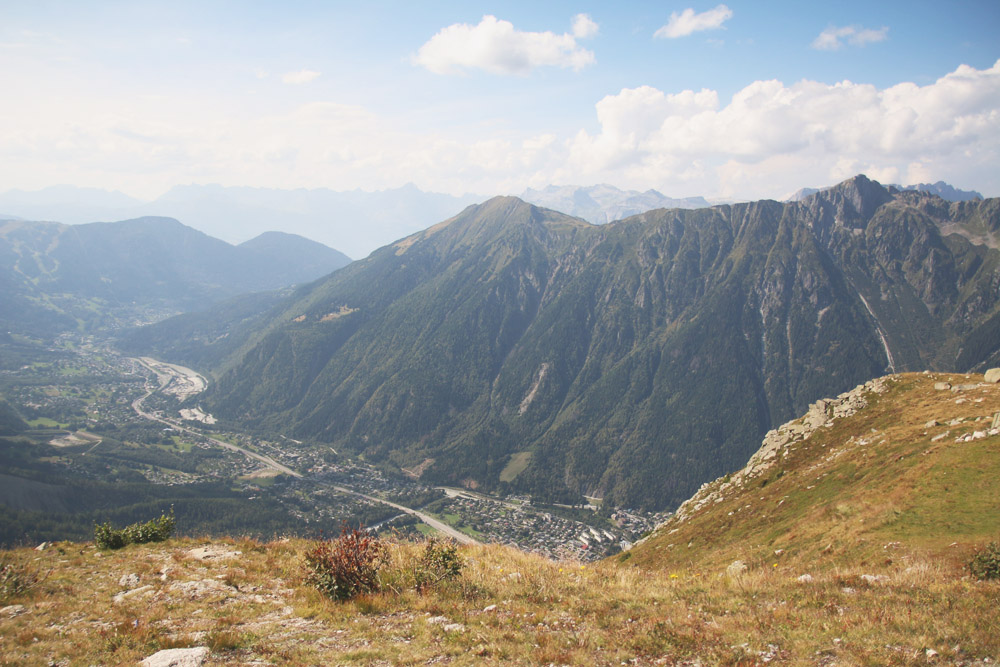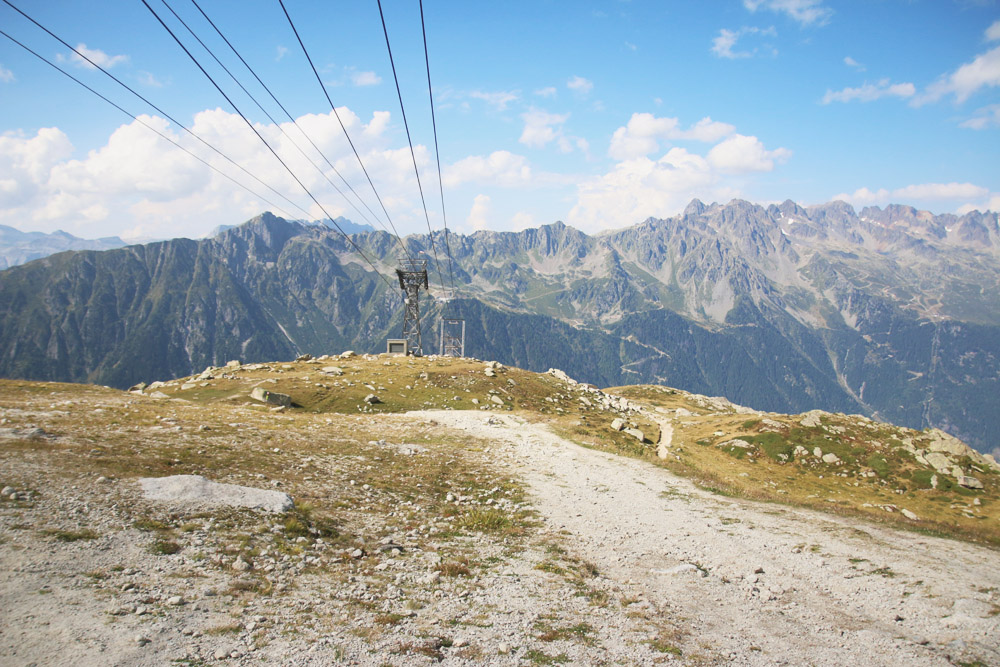 Plan de L'Aiguille
I couldn't get over the views there. It was just so stunning with all the mountains in the background, Chamonix below and the glacier in the background. I've always wanted to see a glacier and it was amazing! I'd love to go somewhere like canada or alaska where you can actually get right up close to one though.
I'd definitely recommend a day there if you're ever near the area. It was one of the highlights of the trip!