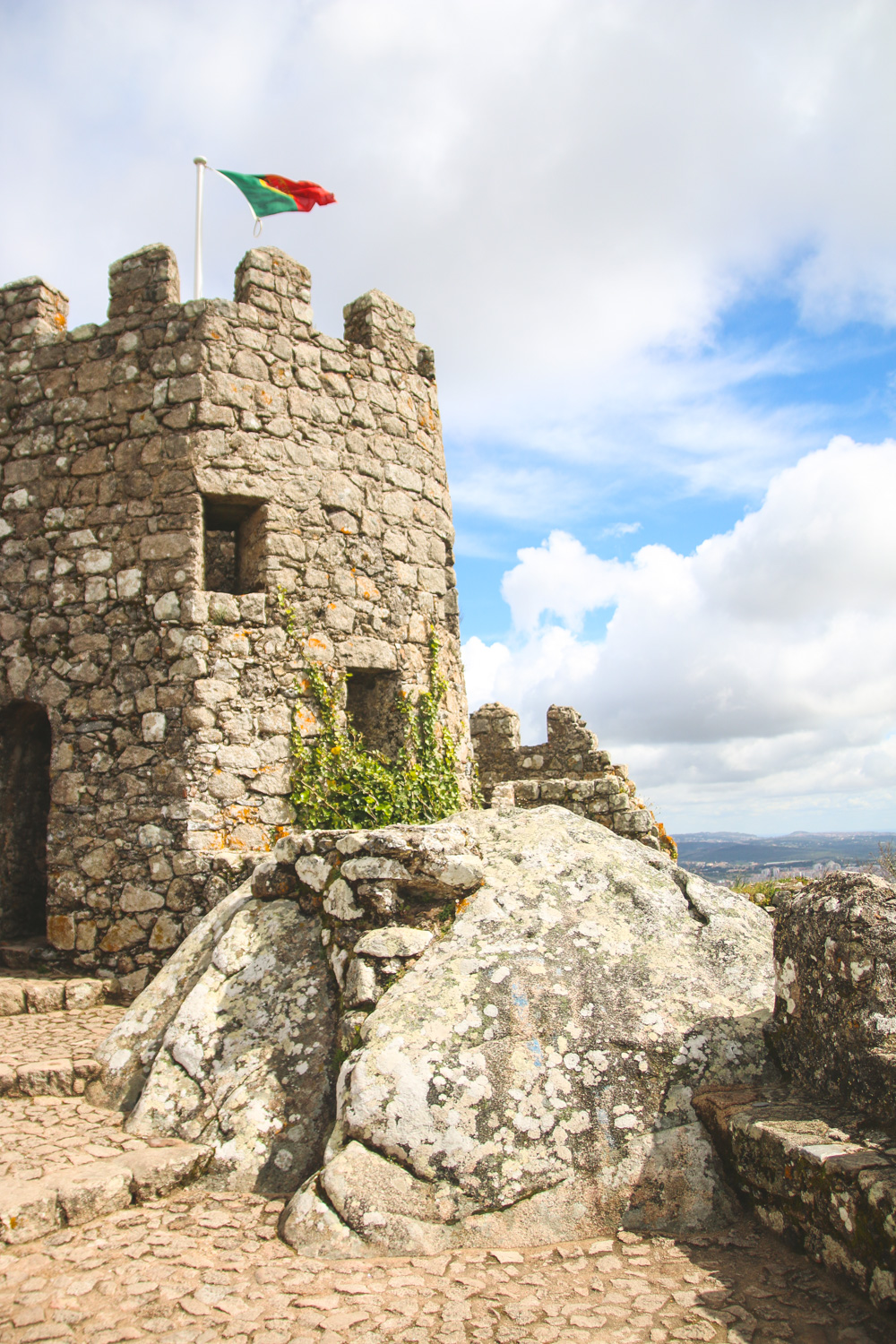 The Moorish Castle, Sintra
Sintra was one of the places that I was most excited about visiting while we were in Lisbon, because of all of the castles and palaces there.
It's a little town about 40 minutes by train from Lisbon and it is so stunning! I'd read about how busy it gets, but didn't realise just how busy it would get and we visited in the low season. I can't even imagine how crazy it would be during the summer months.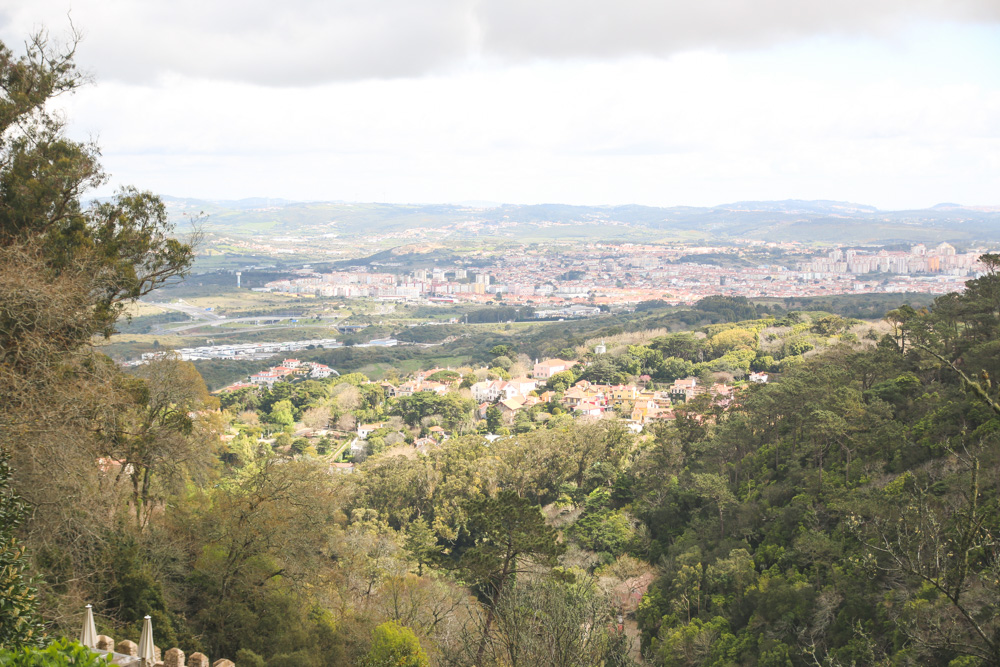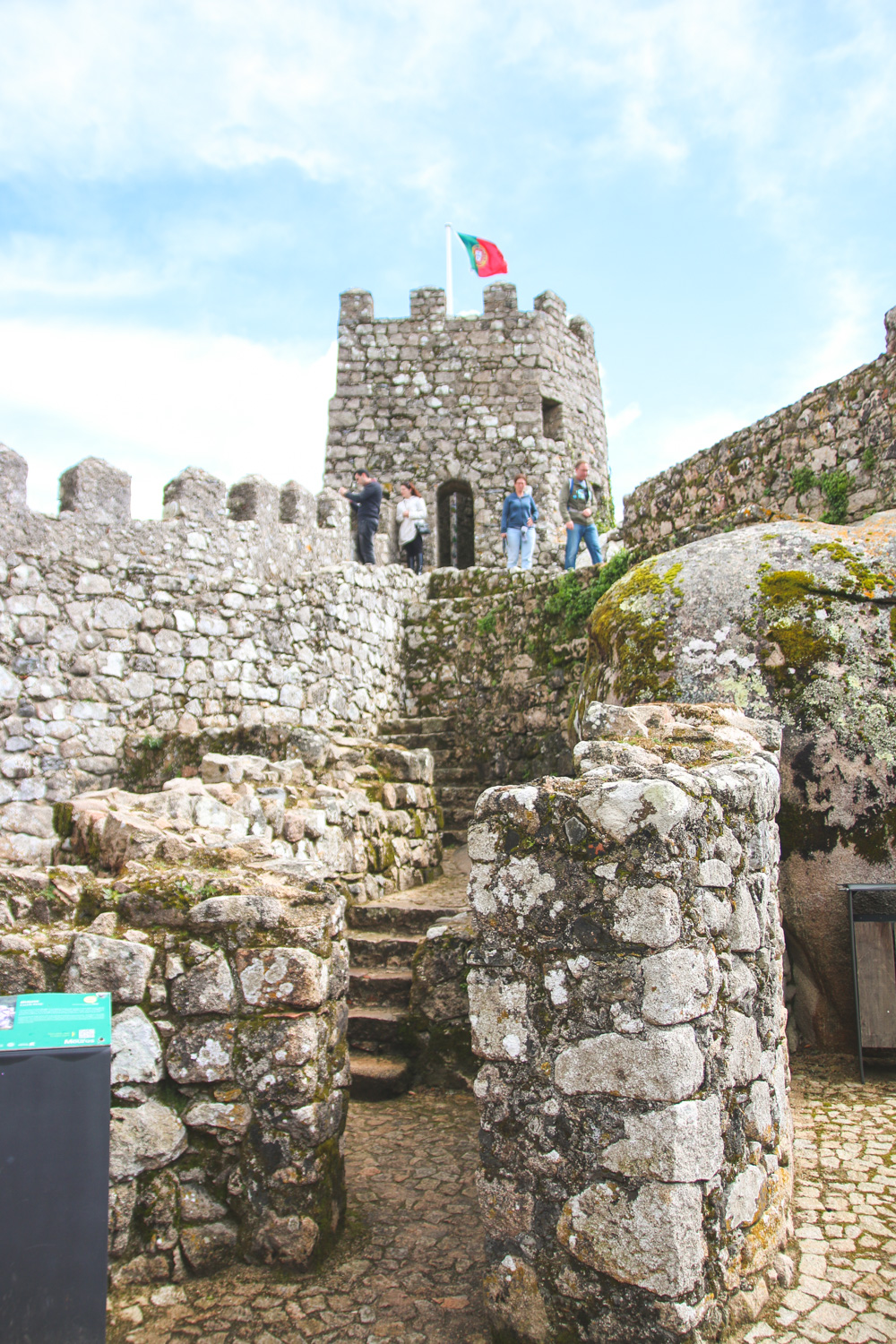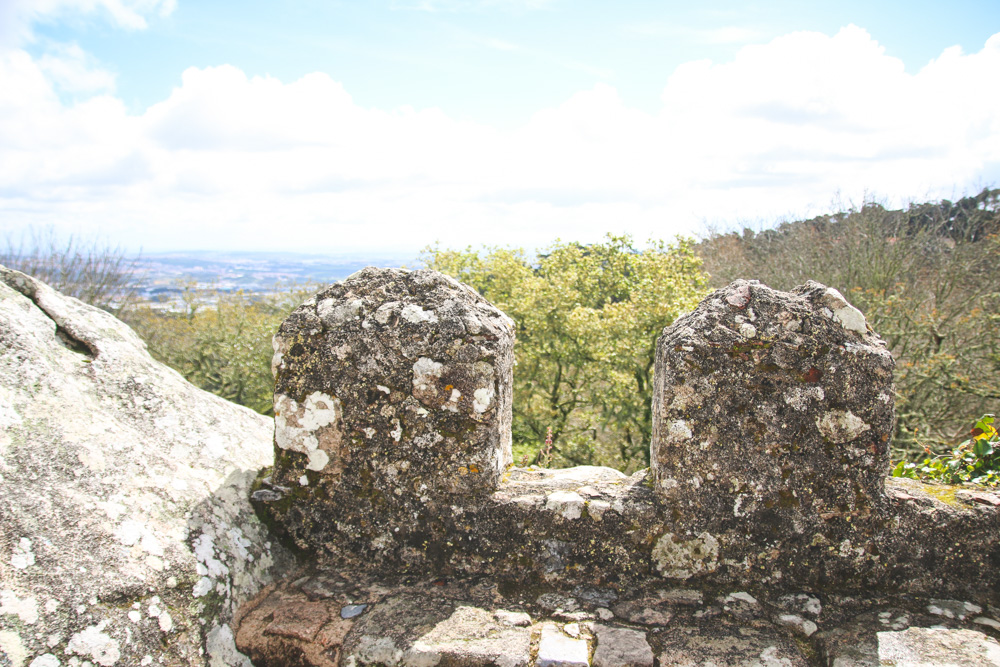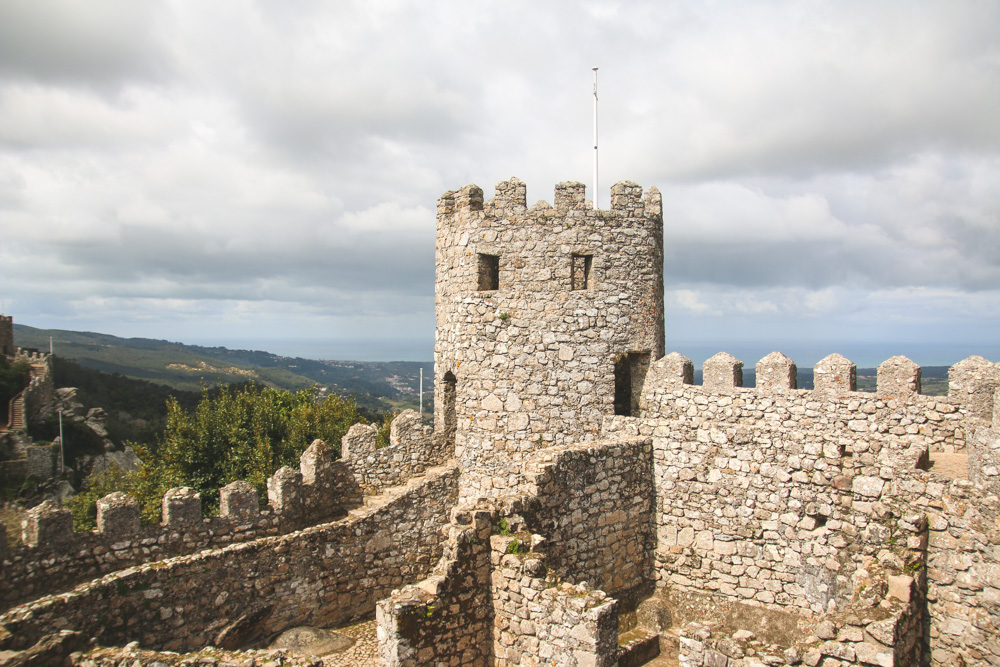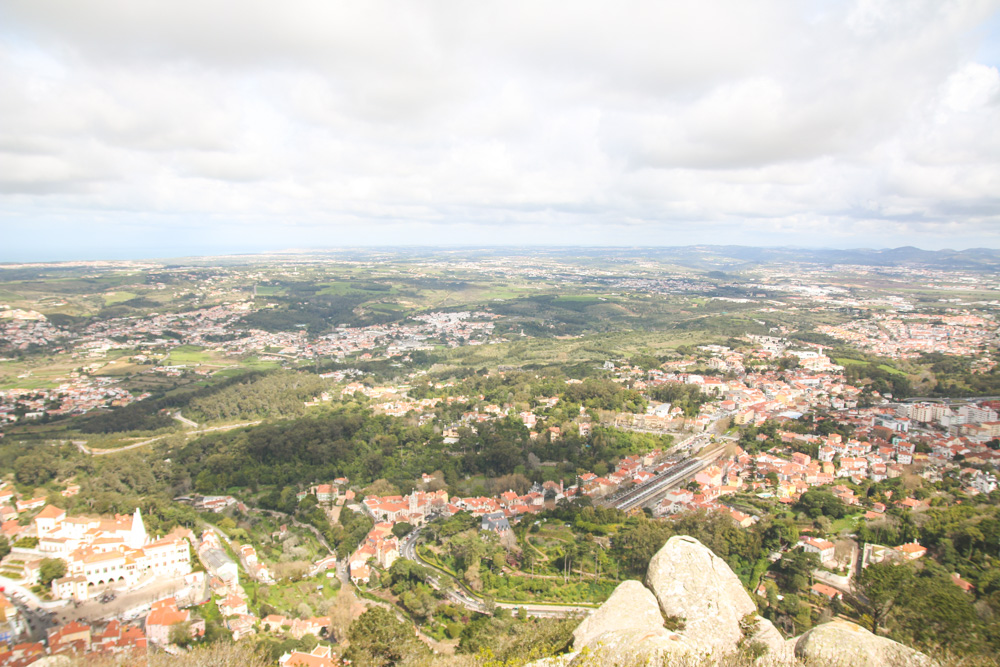 I had three places that I wanted to visit in the day we had there; the Moorish Castle, Pena Palace and Quinta da Regaleira. It's not recommended to walk to any of the castles and palaces just because of how far apart they all are, and how crazy the roads are (they're windy, thin and very steep and about 2km long), so there's tourist bus 434 that you can get on to take you to the Pena Palace which costs €6 each.
It does a loop of Historical Centre, Moorish Castle, Pena Palace and then back to the Historical Centre and then the train station. You can find the bus stop just outside Pizza Hut by the train station and you can buy the tickets on board.
The queues are crazy for the busses, but there are constant busses so it's not too bad.
We got off the bus at the Moorish Castle first (also known as Castle of the Moors). You can hop on and off the bus on the way up the route, but coming back down from Pena Palace is disembarkation at your final stop only. I'd definitely recommend stopping at the Moorish Castle though as it was one of our favourite stops in Sintra.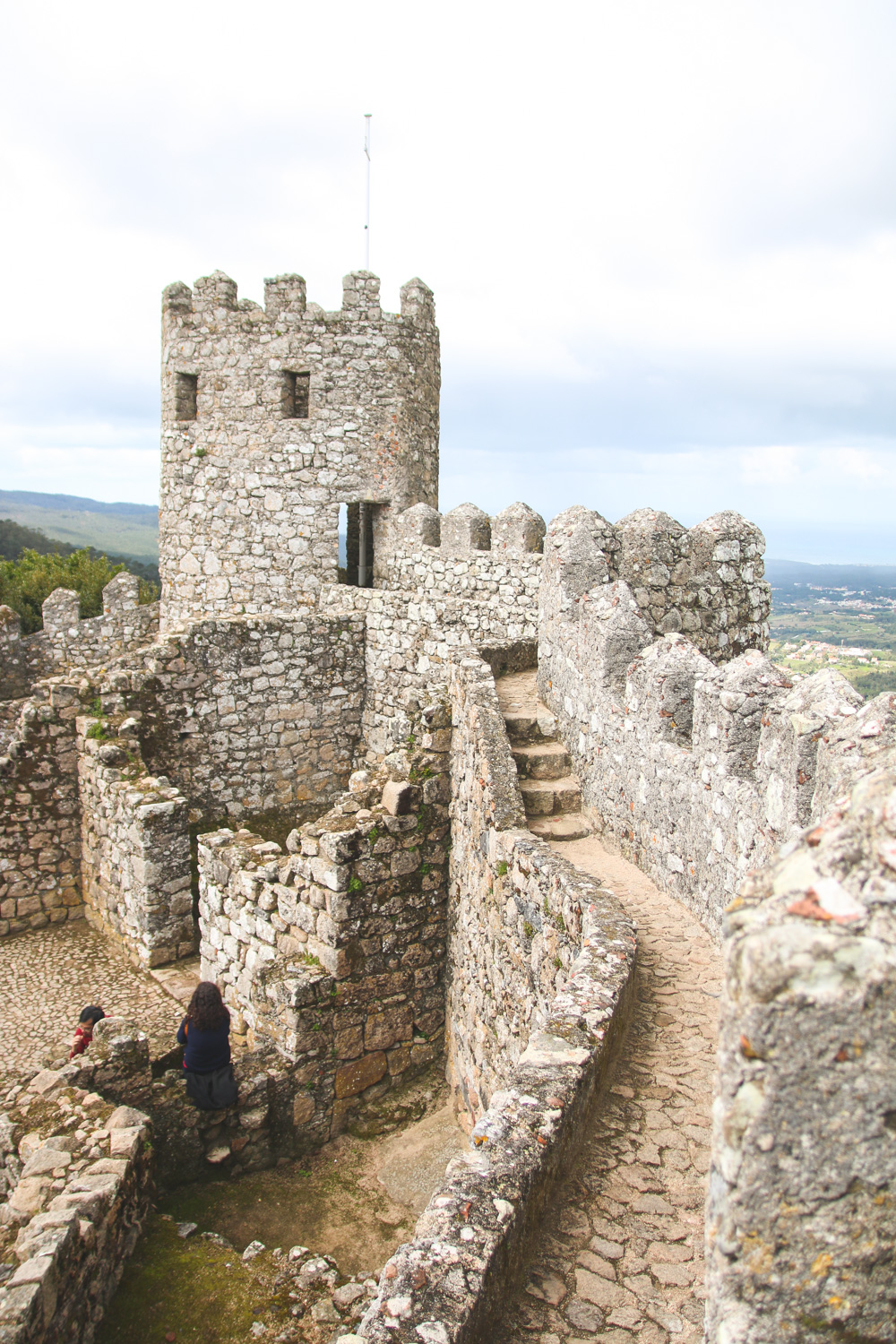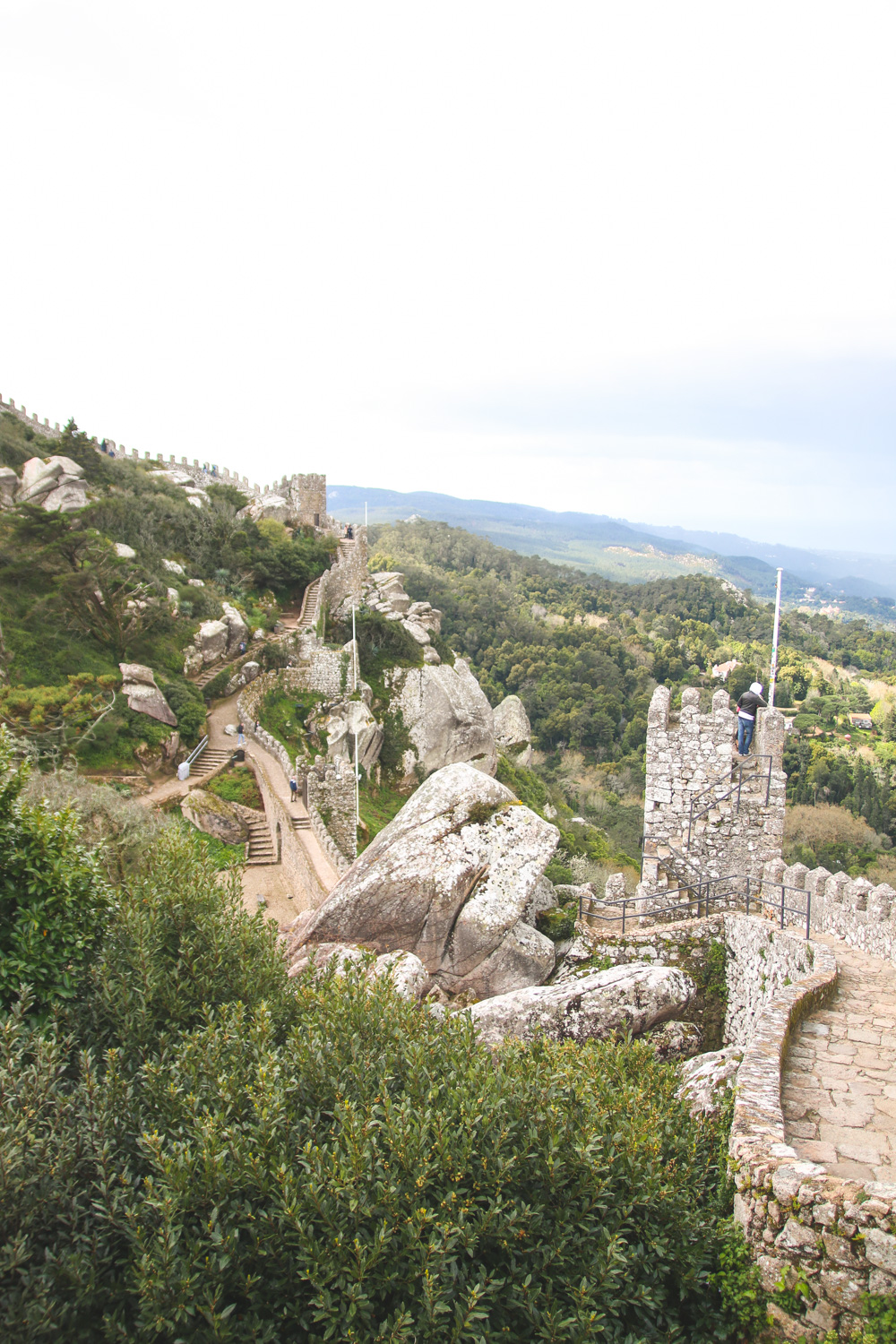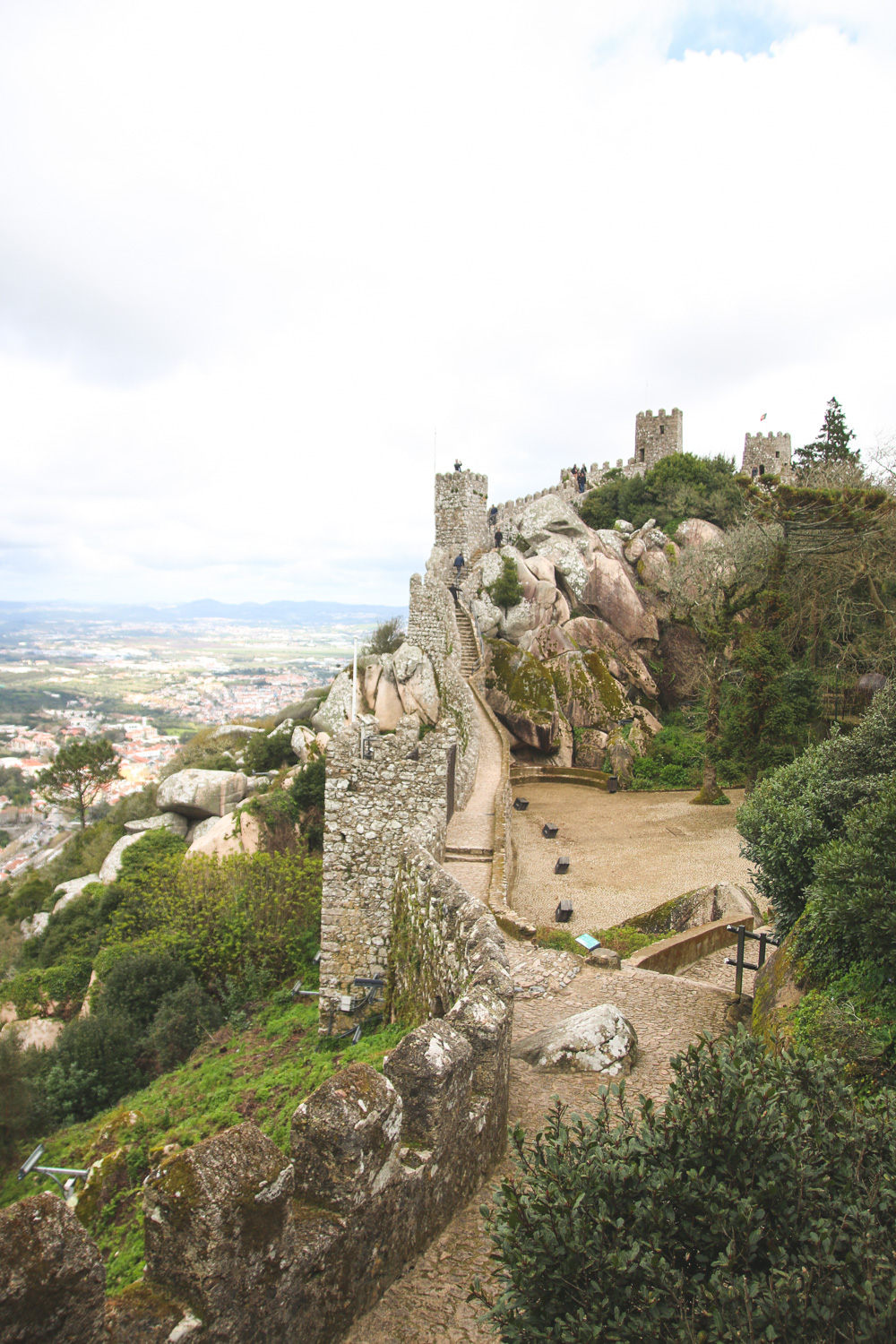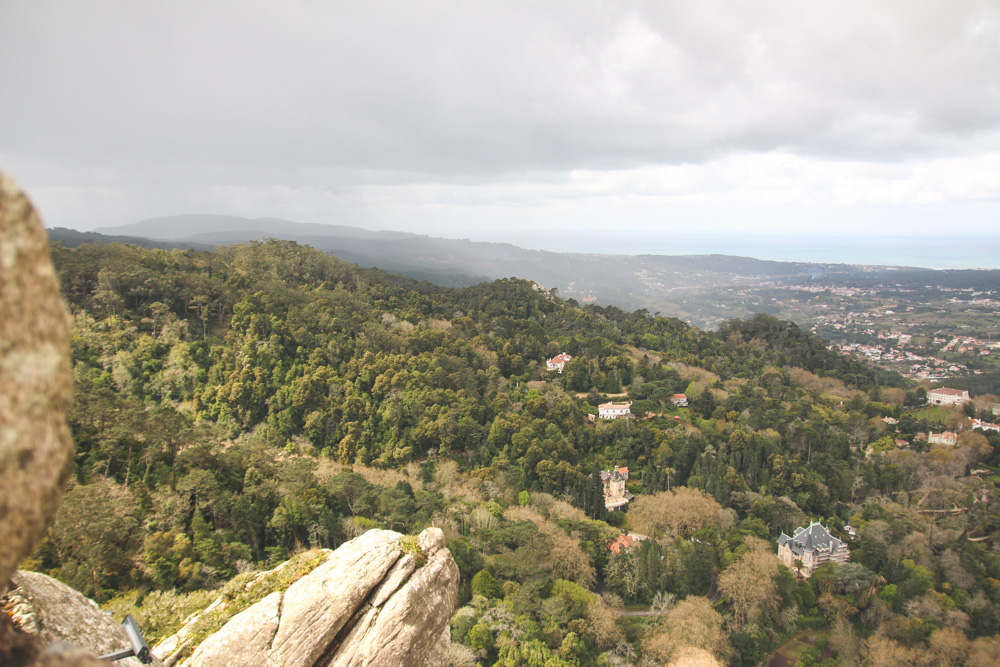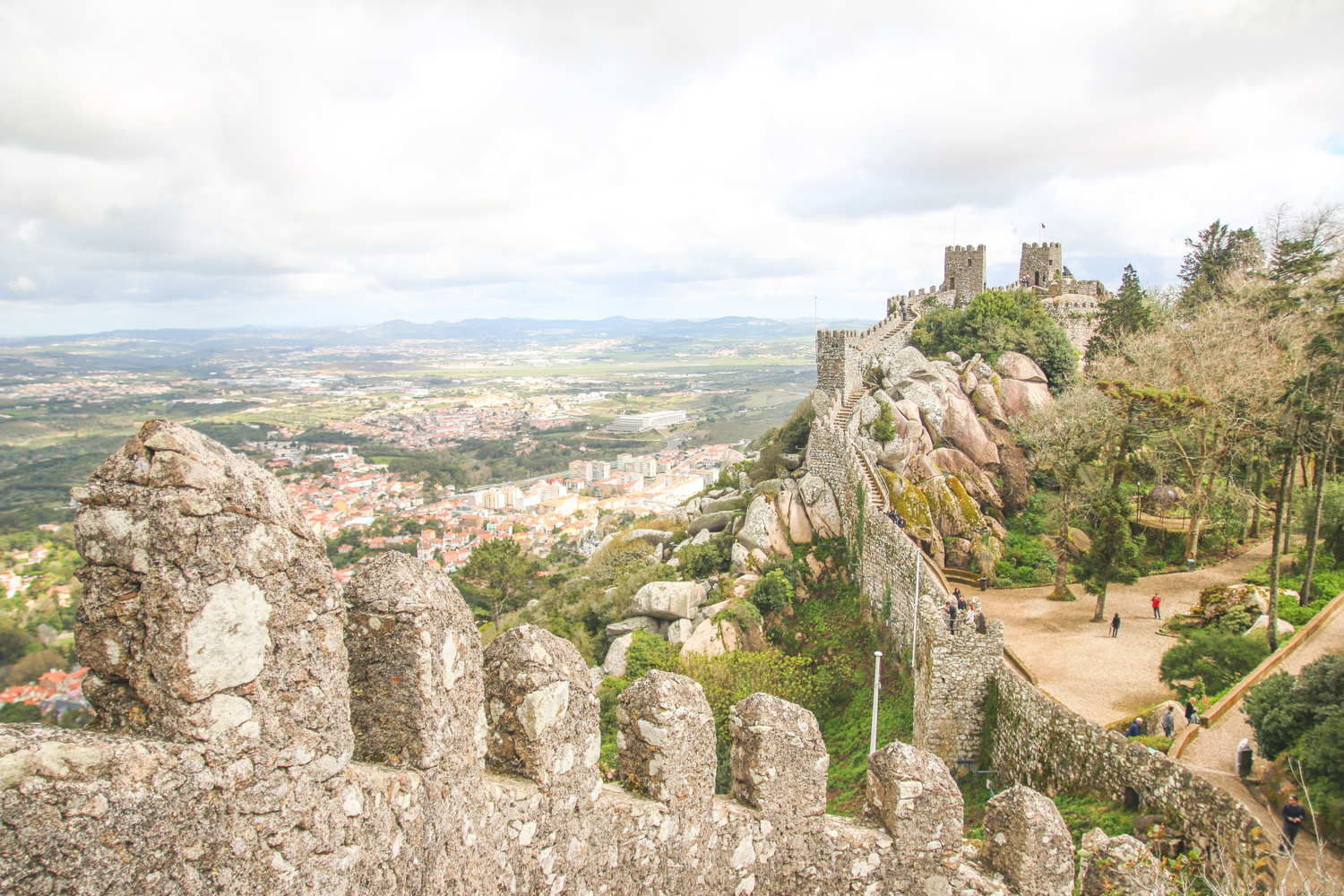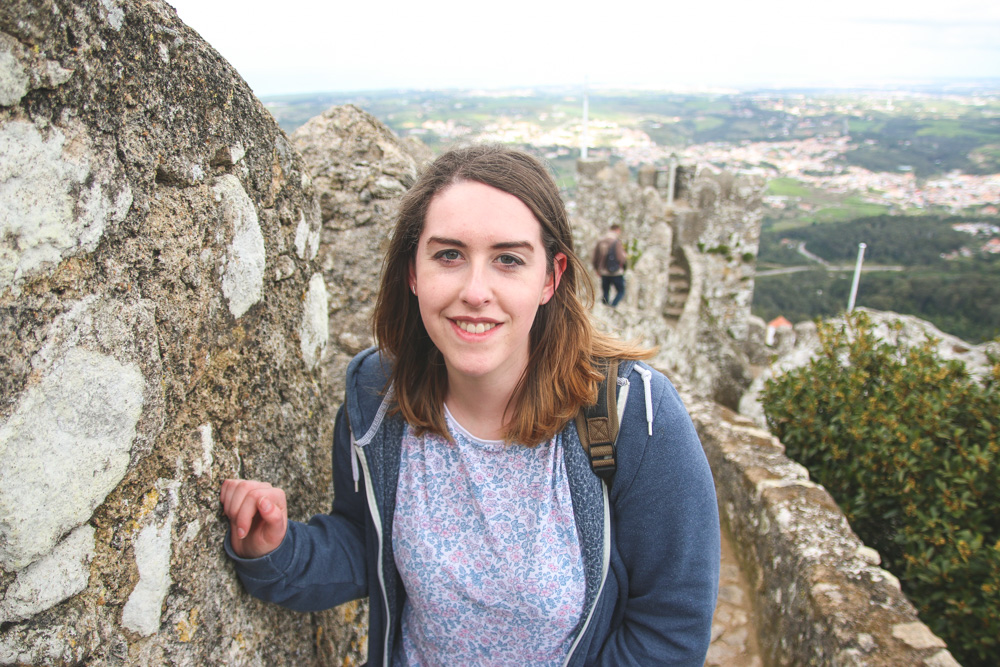 The walls were built in the 10th century to protect the town of Sintra from invasion as it provided a vantage point of the Tagus River and along the western coast of Portugal. They fell into disrepair in 1755 after an earthquake struck and levelled off most of the walls and there was no plans to rebuild them after it happened.
King Ferdinand the second decided to transform the entire region of Sintra and restored them in the 19th century to what they are today. In 1995, they were made a UNESCO World Heritage Site along with the rest of Sintra.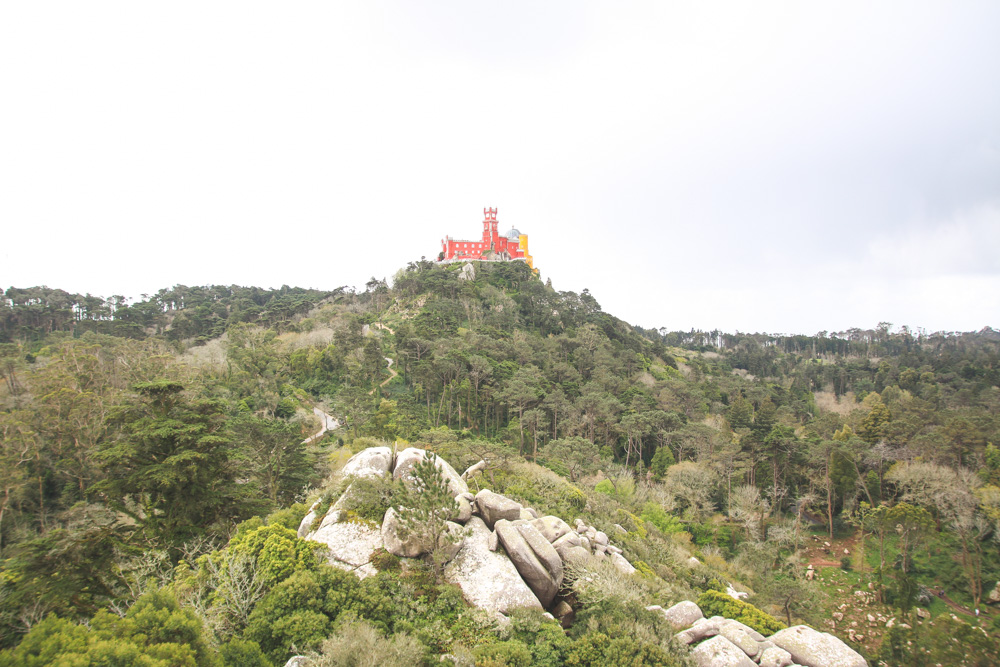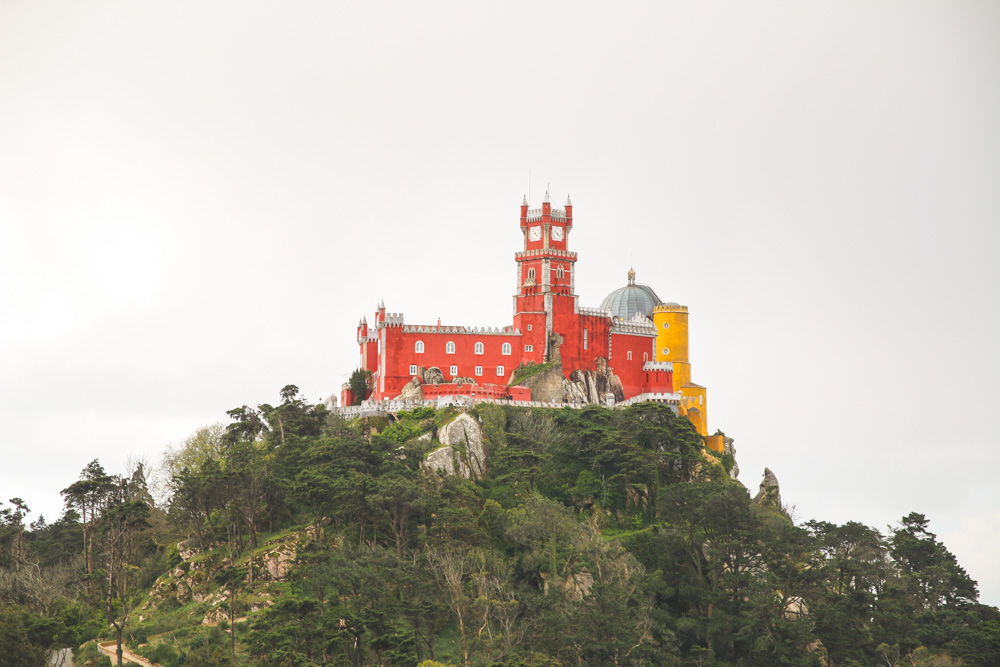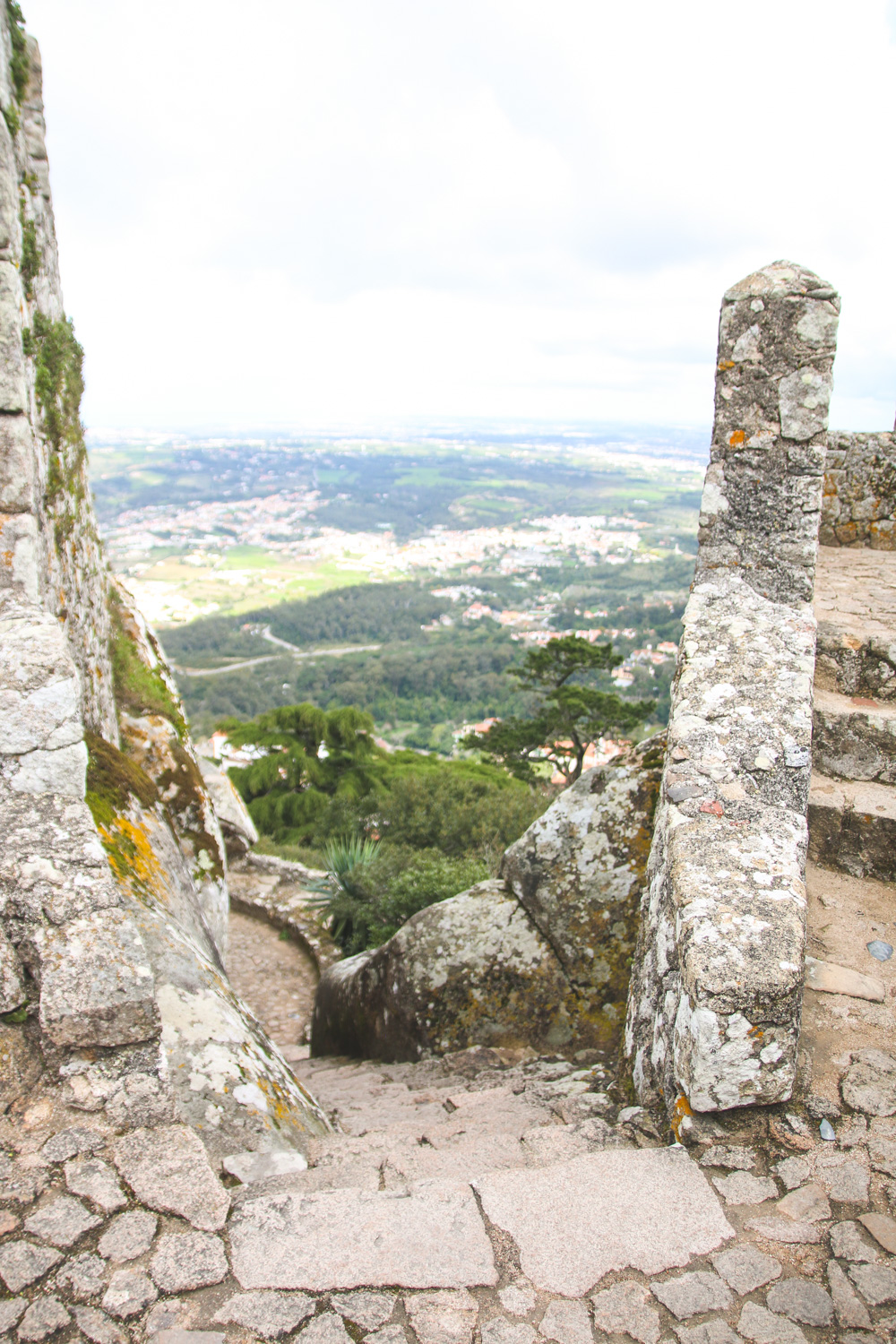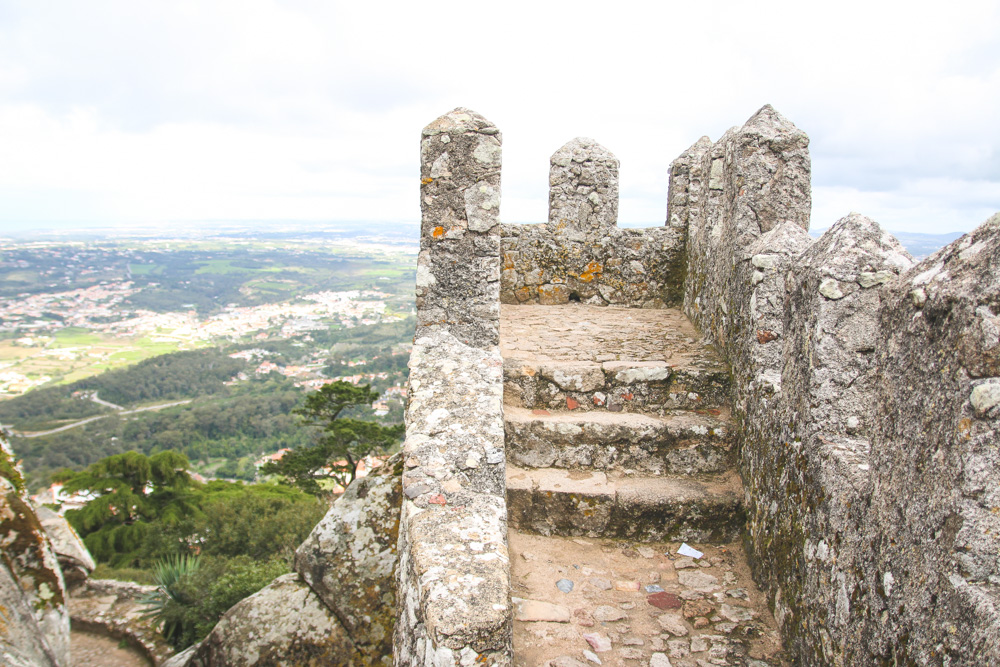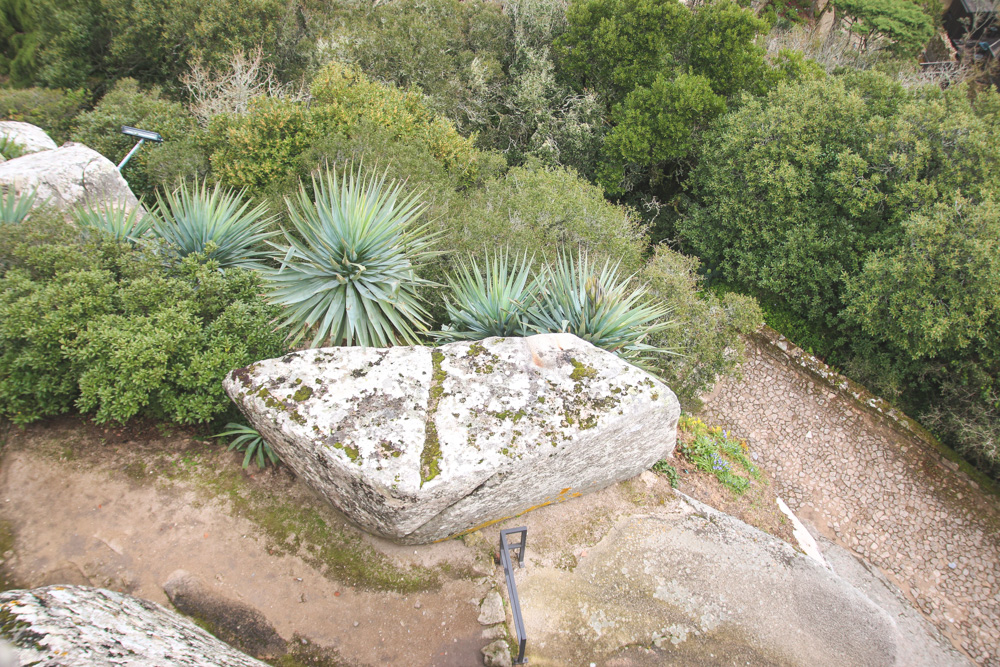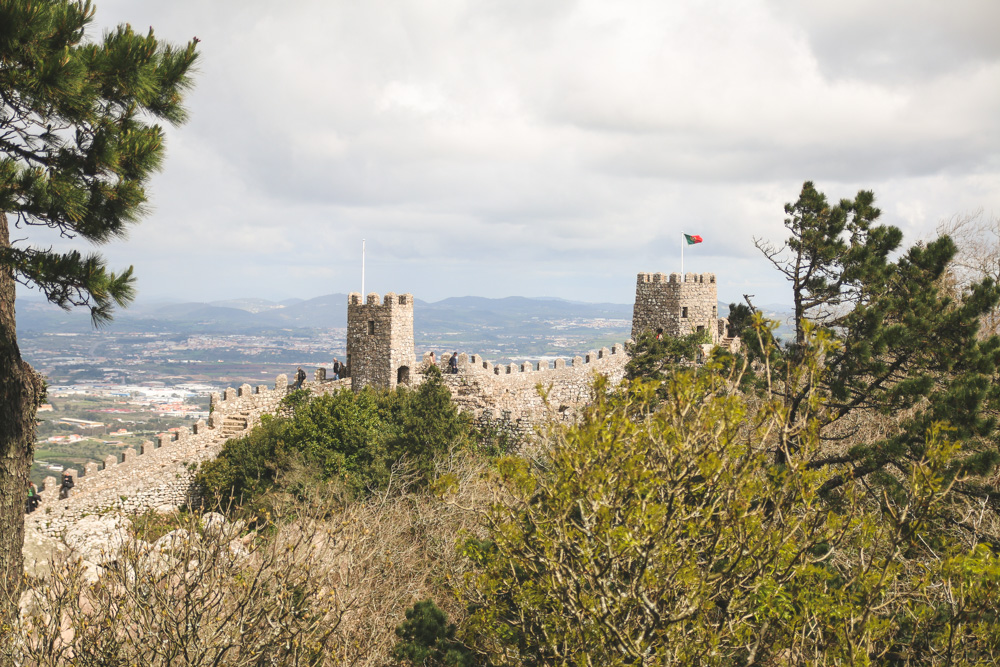 The views from the castle walls are absolutely stunning. From all around the walls you can see Sintra, Pena Palace and even Lisbon! It got a little scary at times as there are no railings as you walk along the walls, with some parts of them only being a few feet high and a couple feet wide. But it was still amazing.
Tickets to the Moorish Castle cost €7.60 each for adults, but if you purchase tickets to another monument in Sintra you get 5% discount. You also get 5% discount by buying them online before you visit.
Save
Save
Save
Save