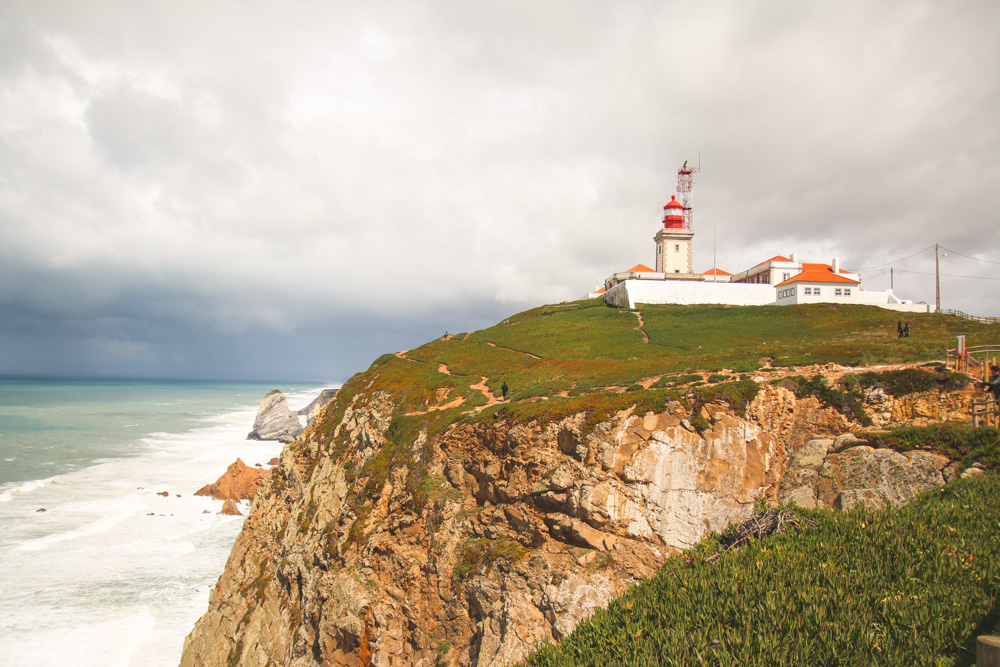 On the second day in Lisbon, we headed out of Lisbon to Cabo da Roca and Cascais. Most people visit them as part of a day trip to Sintra, as it's pretty close by, but having read online that it's best to have at least a whole day in Sintra, we decided to take a separate day to explore Cabo da Roca and Cascais instead.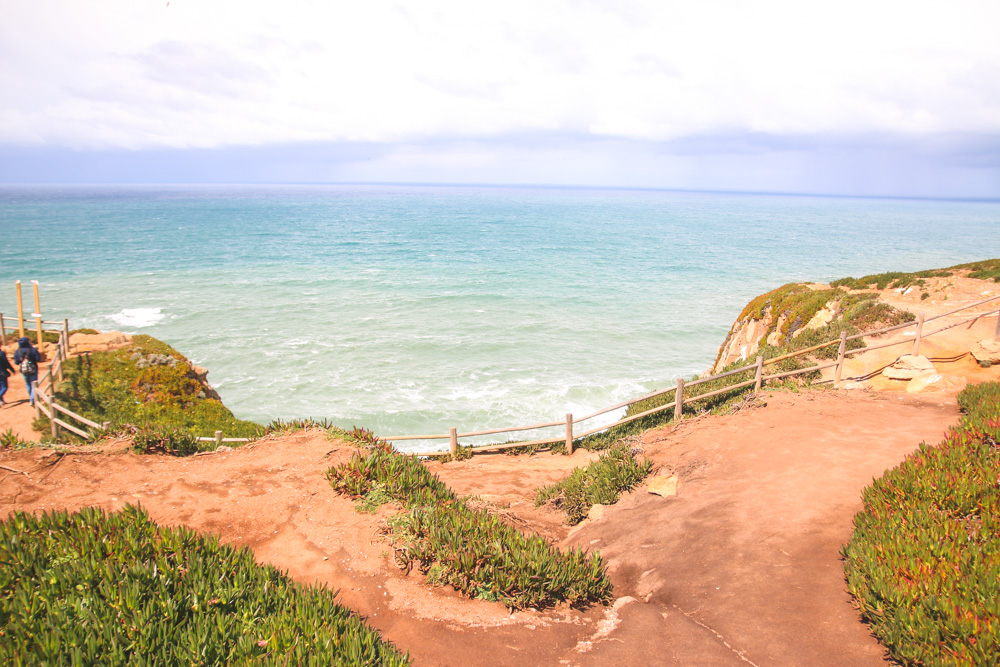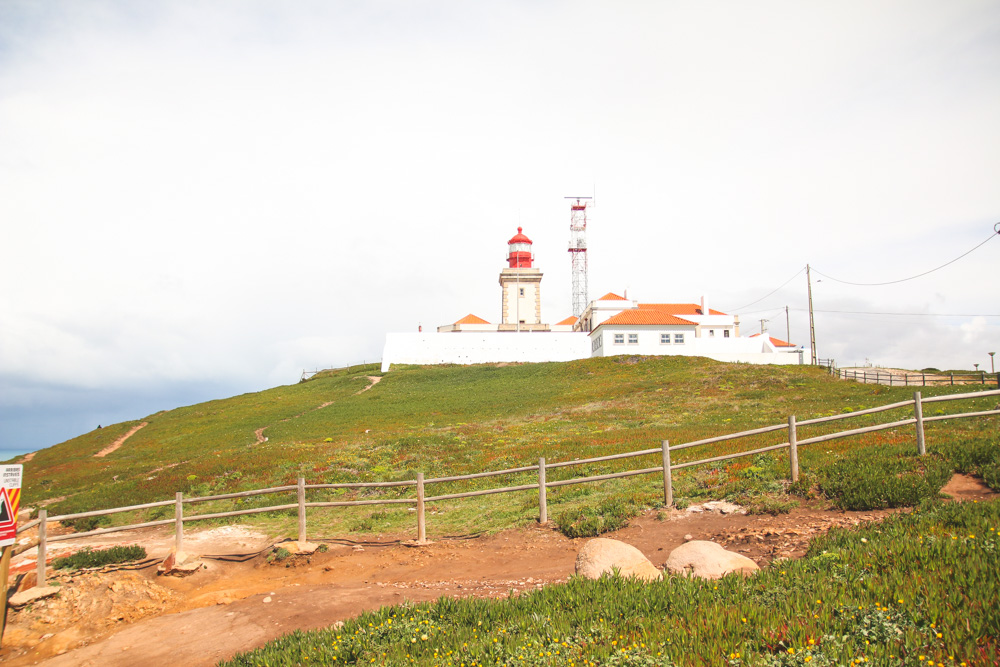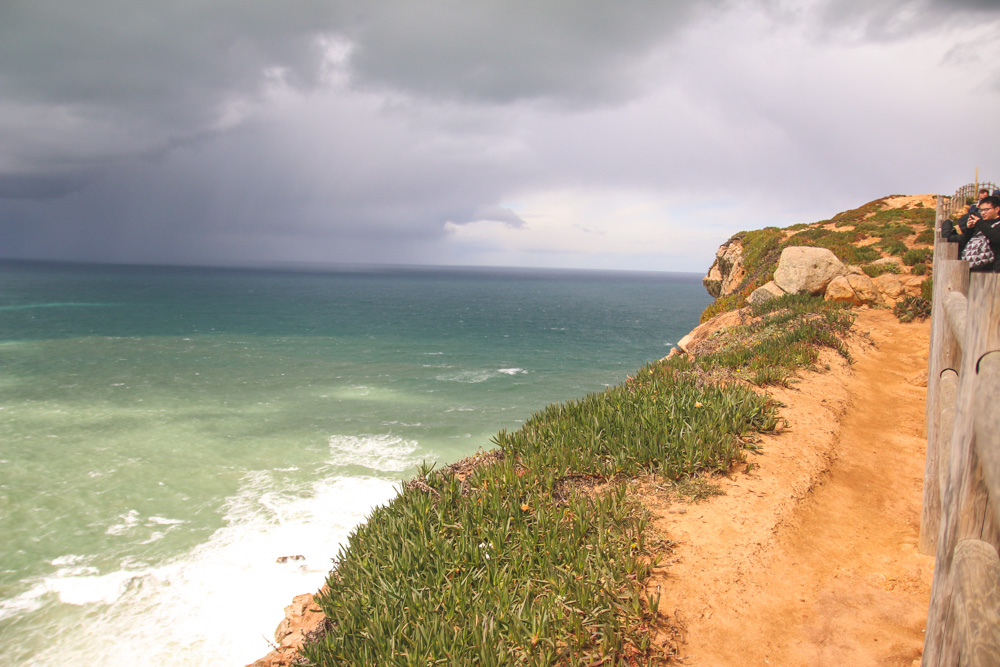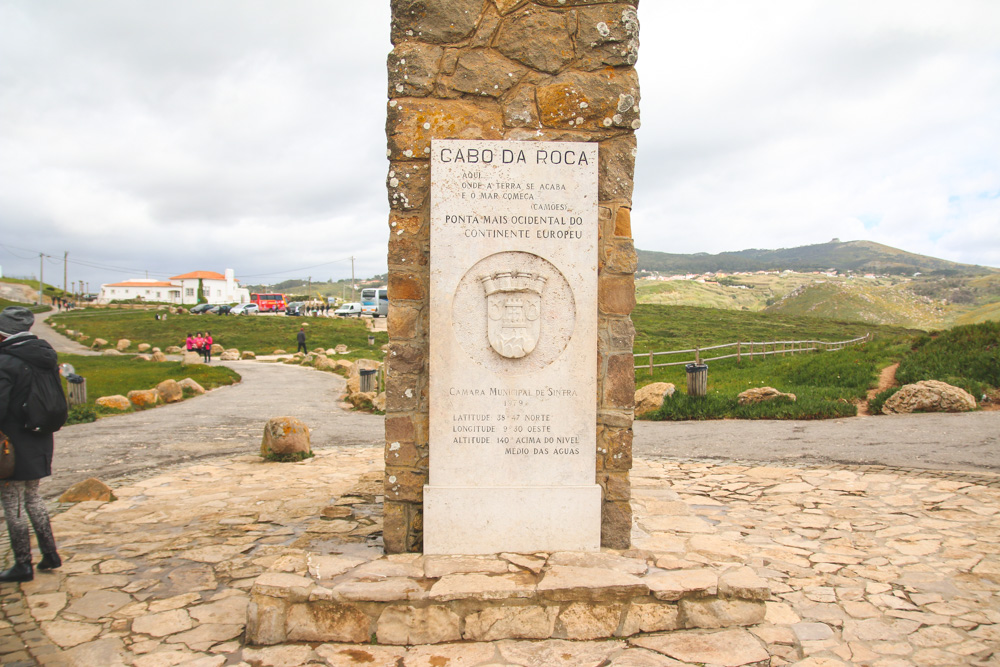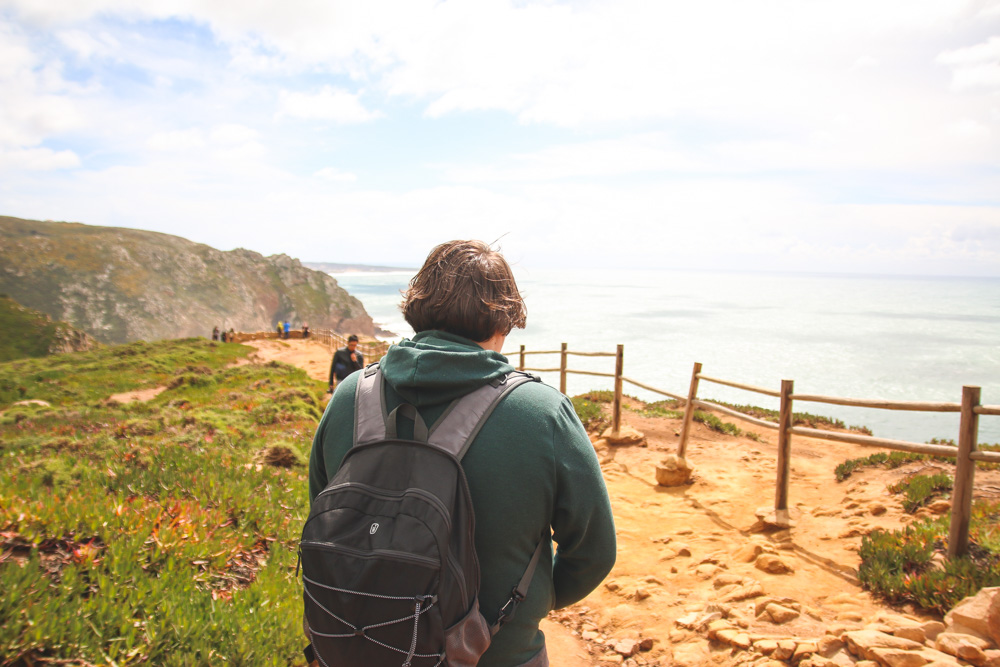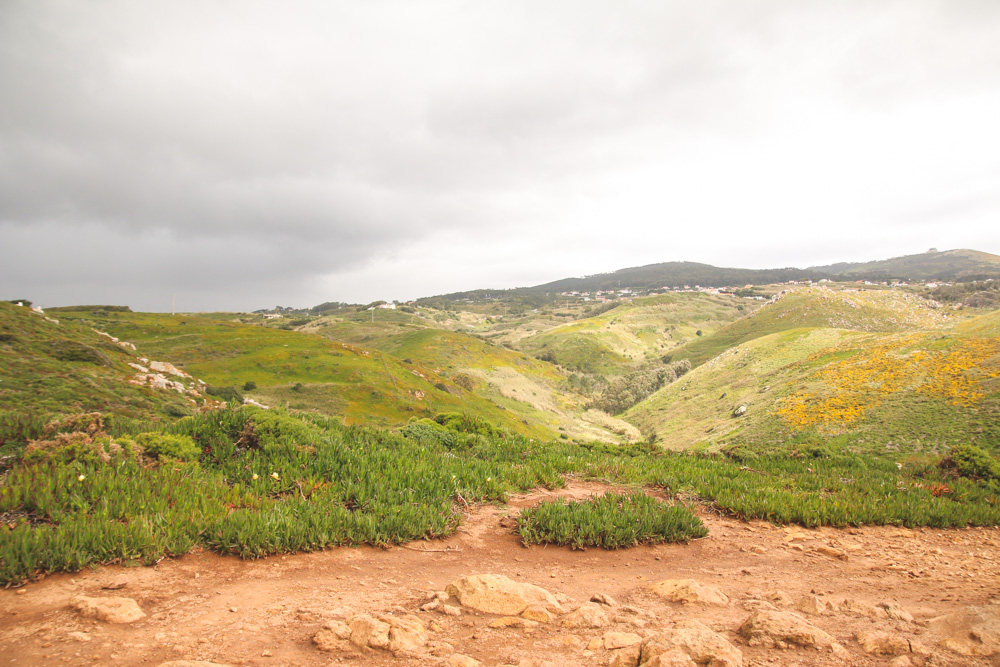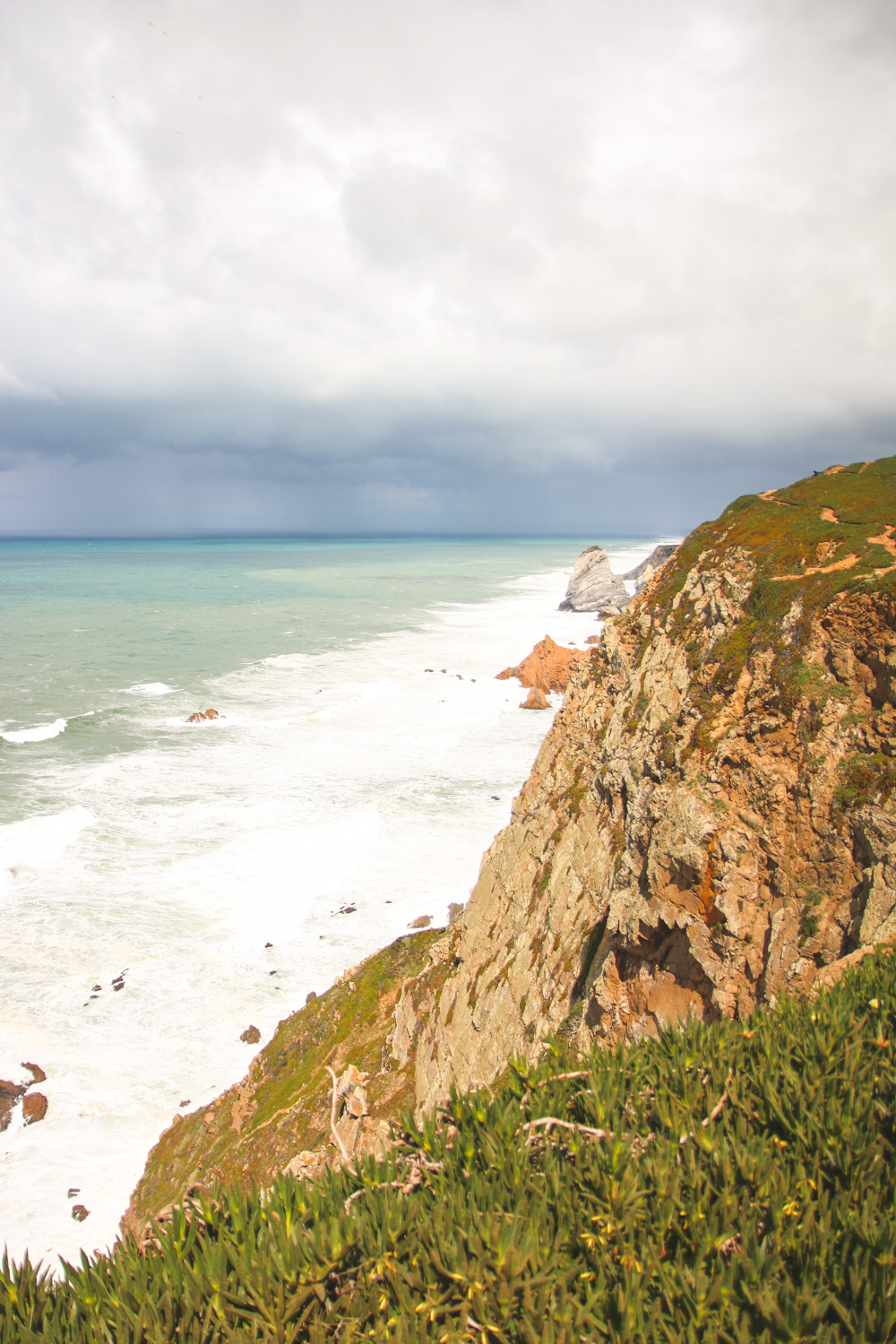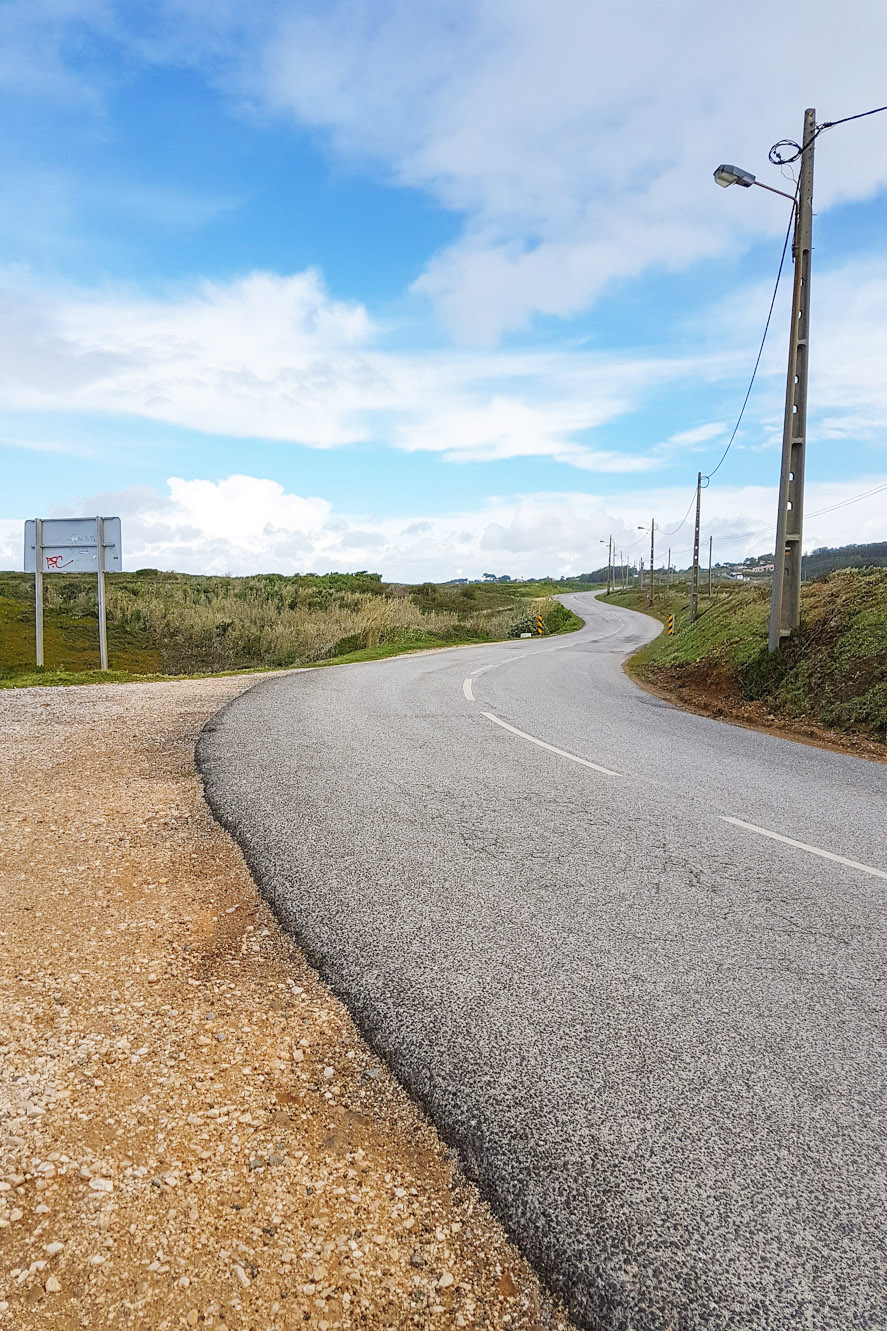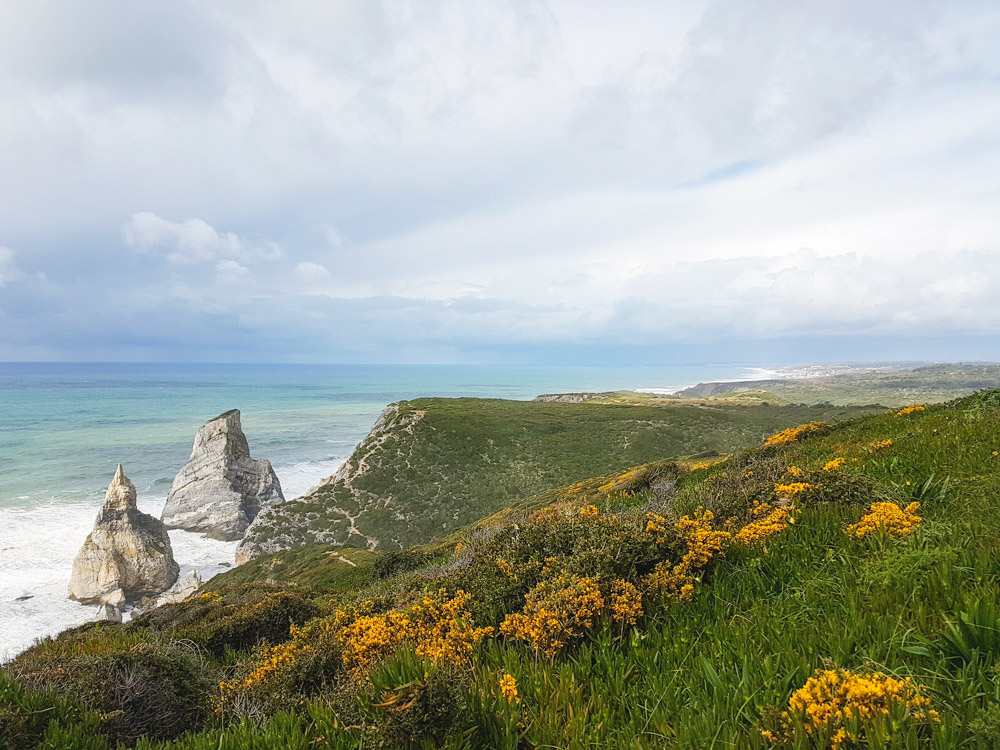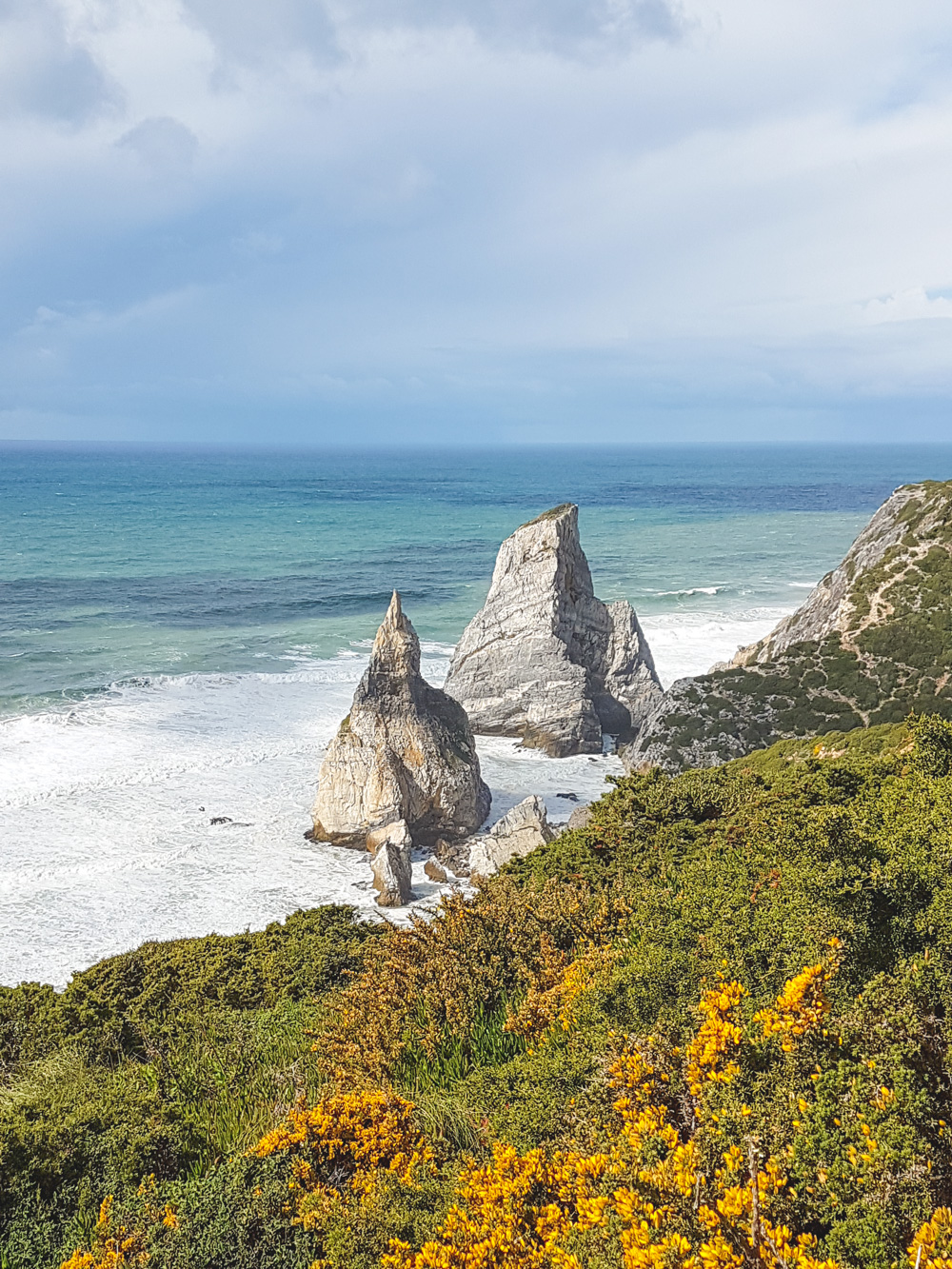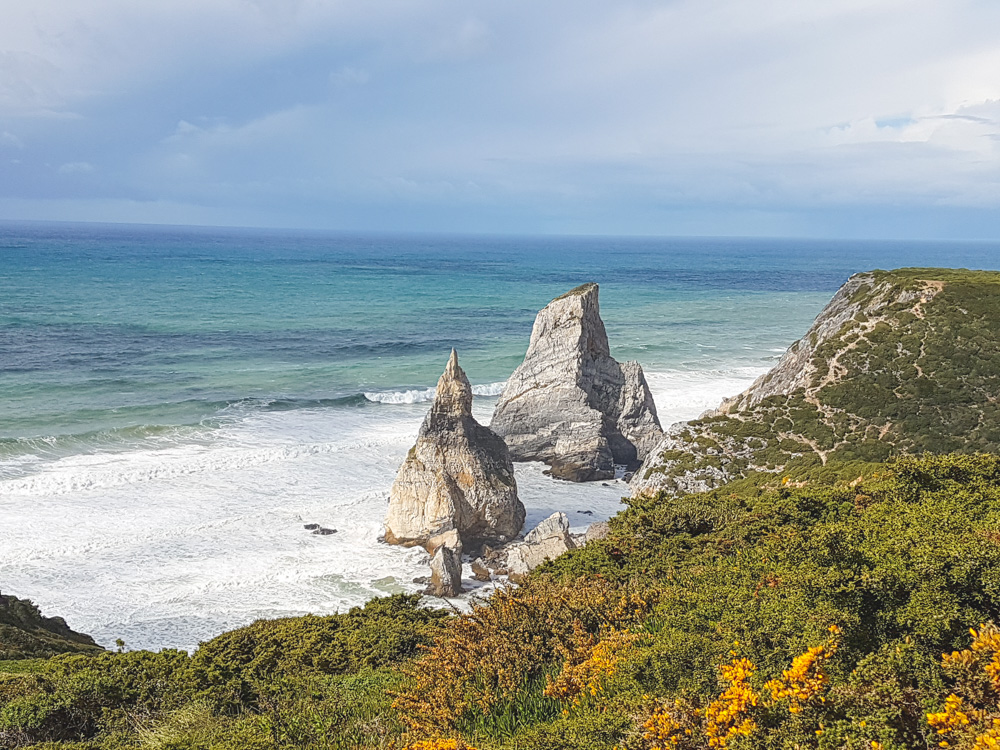 Cabo da Roca
We started by visiting Cabo da Roca first as I wasn't all that fussed about spending too much time in Cascais, but just to have a little wander with whatever time we had left instead.
*We decided to use public transport this trip so we got the train to Cascais using our Viva Viagem zapping card then hopped on the 403 bus to Cabo da Roca which cost €3.30 each way. The bus departs from the bus station in Cascais, which is over the road from the train station by the shopping centre. The busses leave every 30 minutes, but check timetables as it changes depending on season.
Cabo da Roca is the most westerly point of mainland Europe. There's not really that much there, other than a lighthouse, a gift shop and a cafe, though there are some really nice trails though the headland.
We took a walk along the road from Cabo da Roca to Praia da Ursa, which is a lovely beach with stunning clifflike rocks. Unfortunately, the trail down to the actual beach was terrible, so we only got to view it from the carpark. We then hopped back on the bus to Cascais (there's a bus stop right at the turning for Ursa beach which is handy).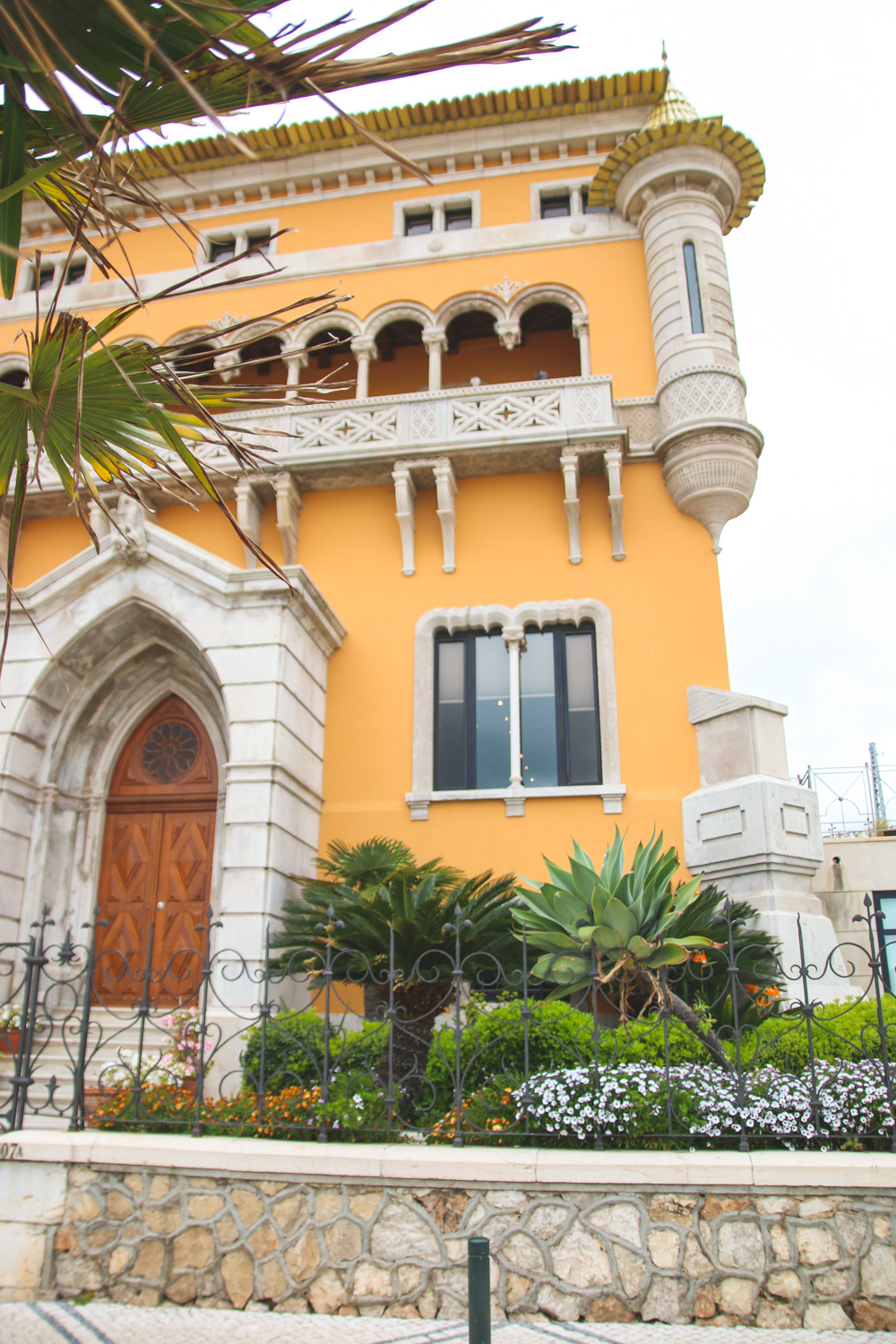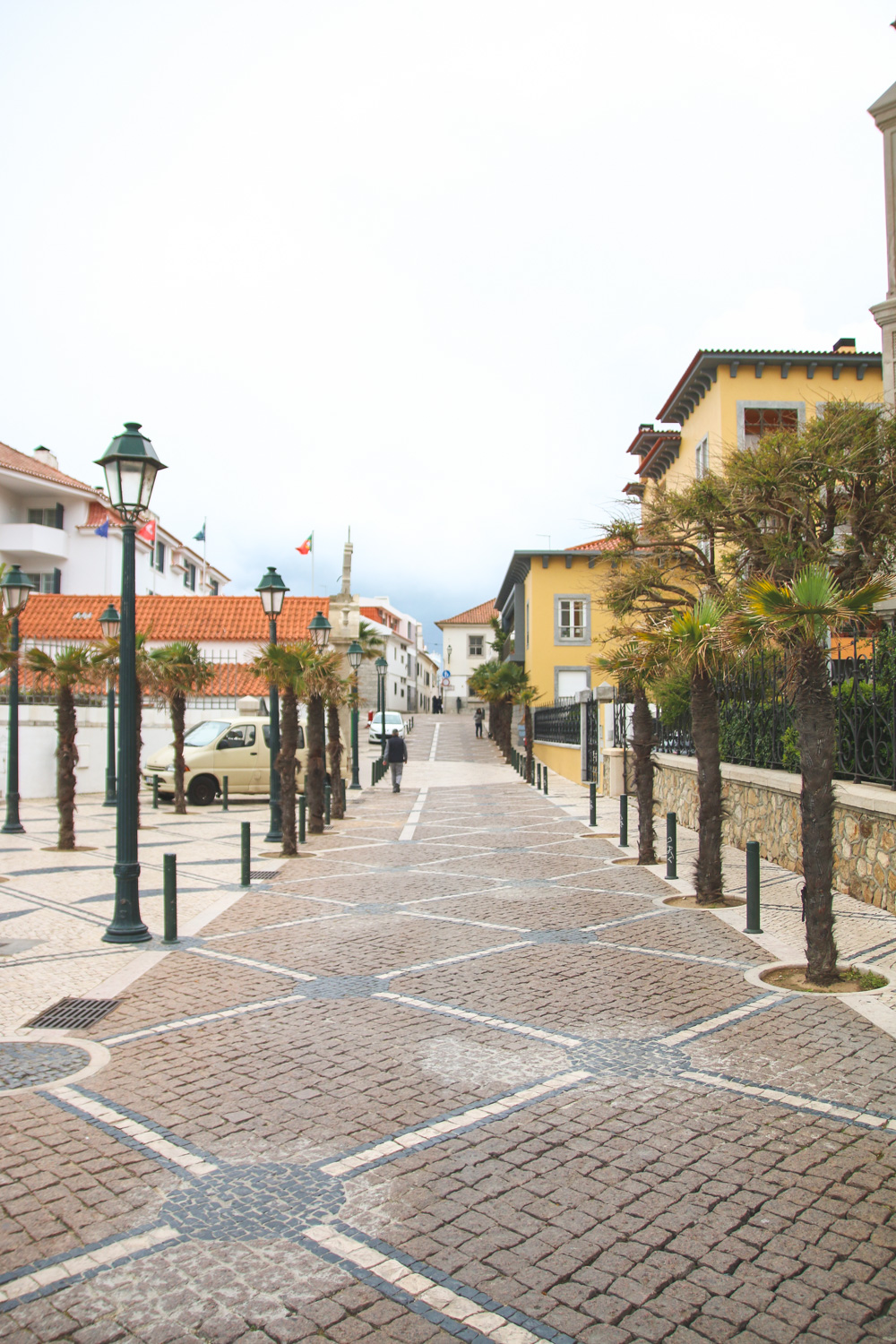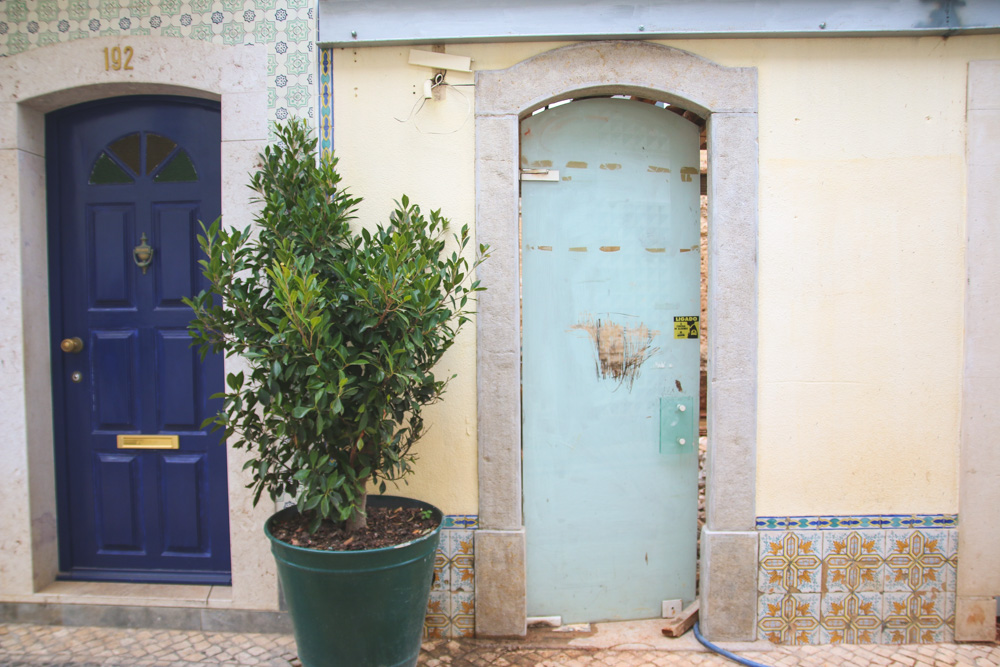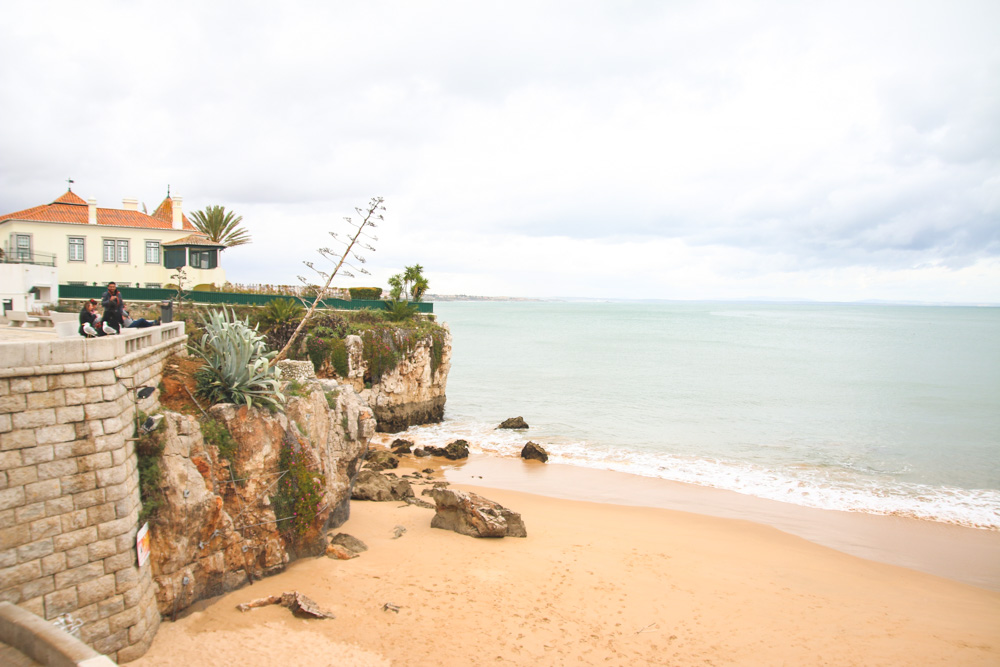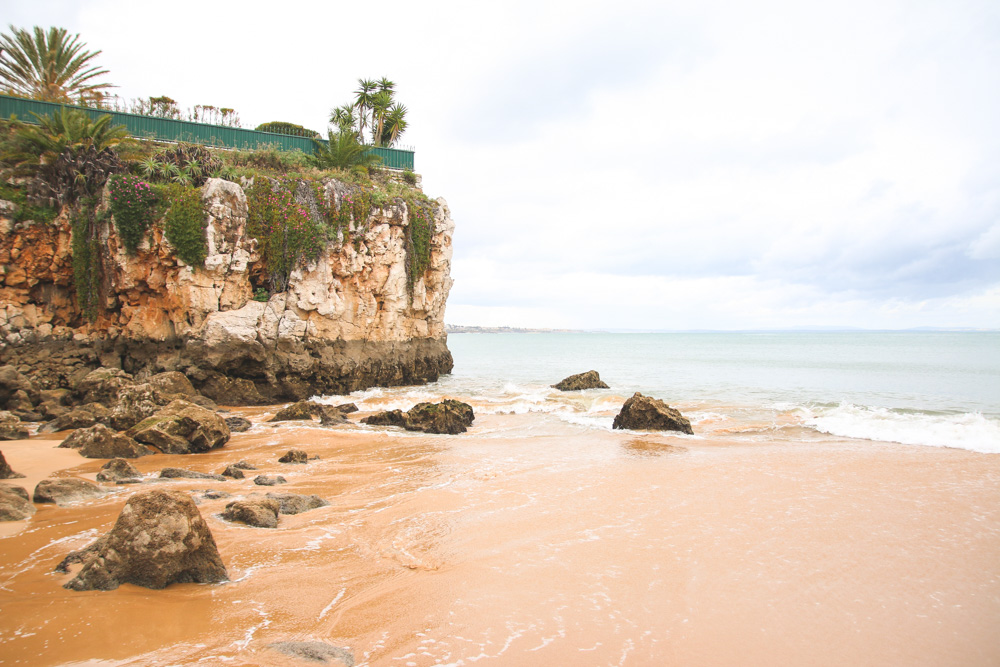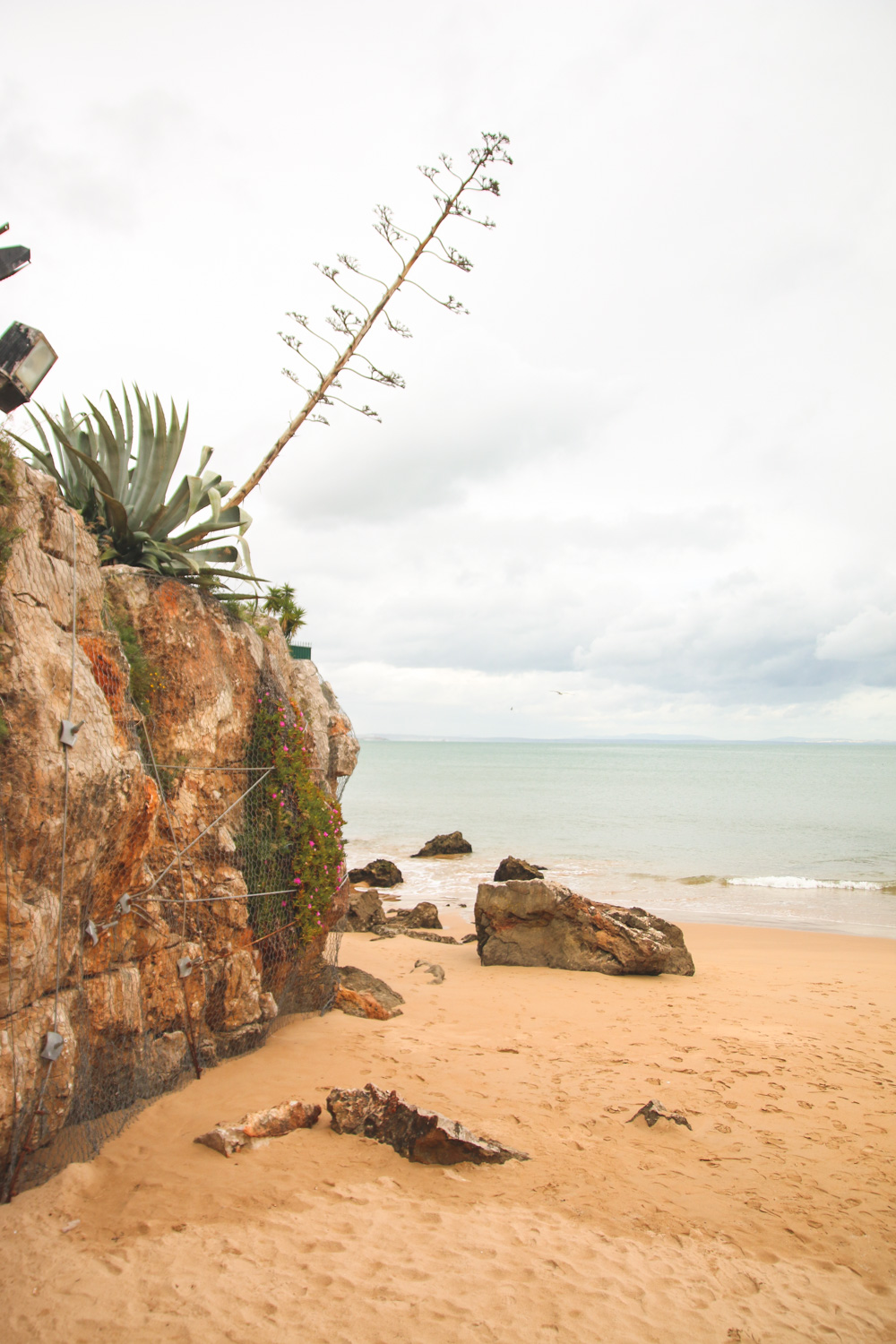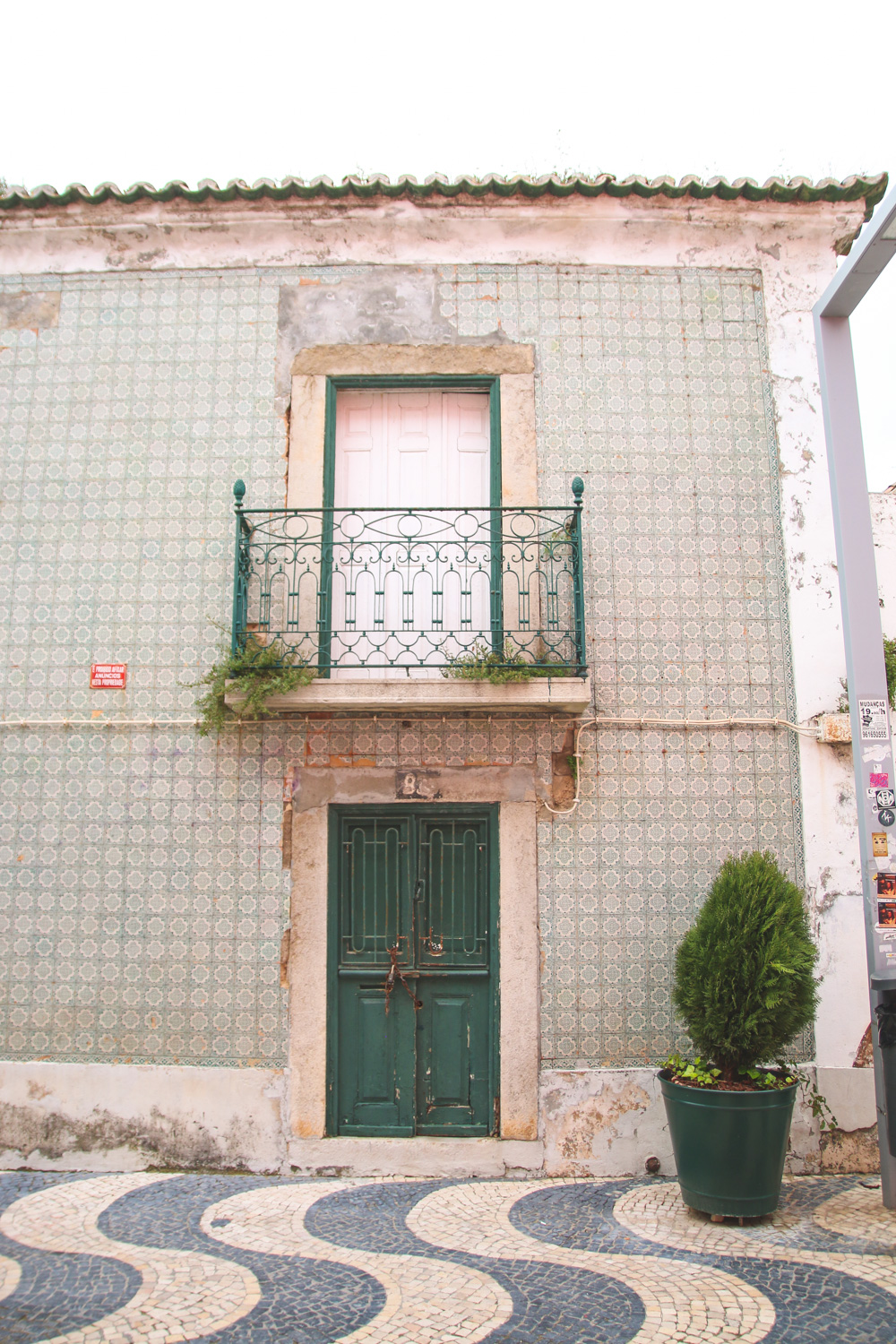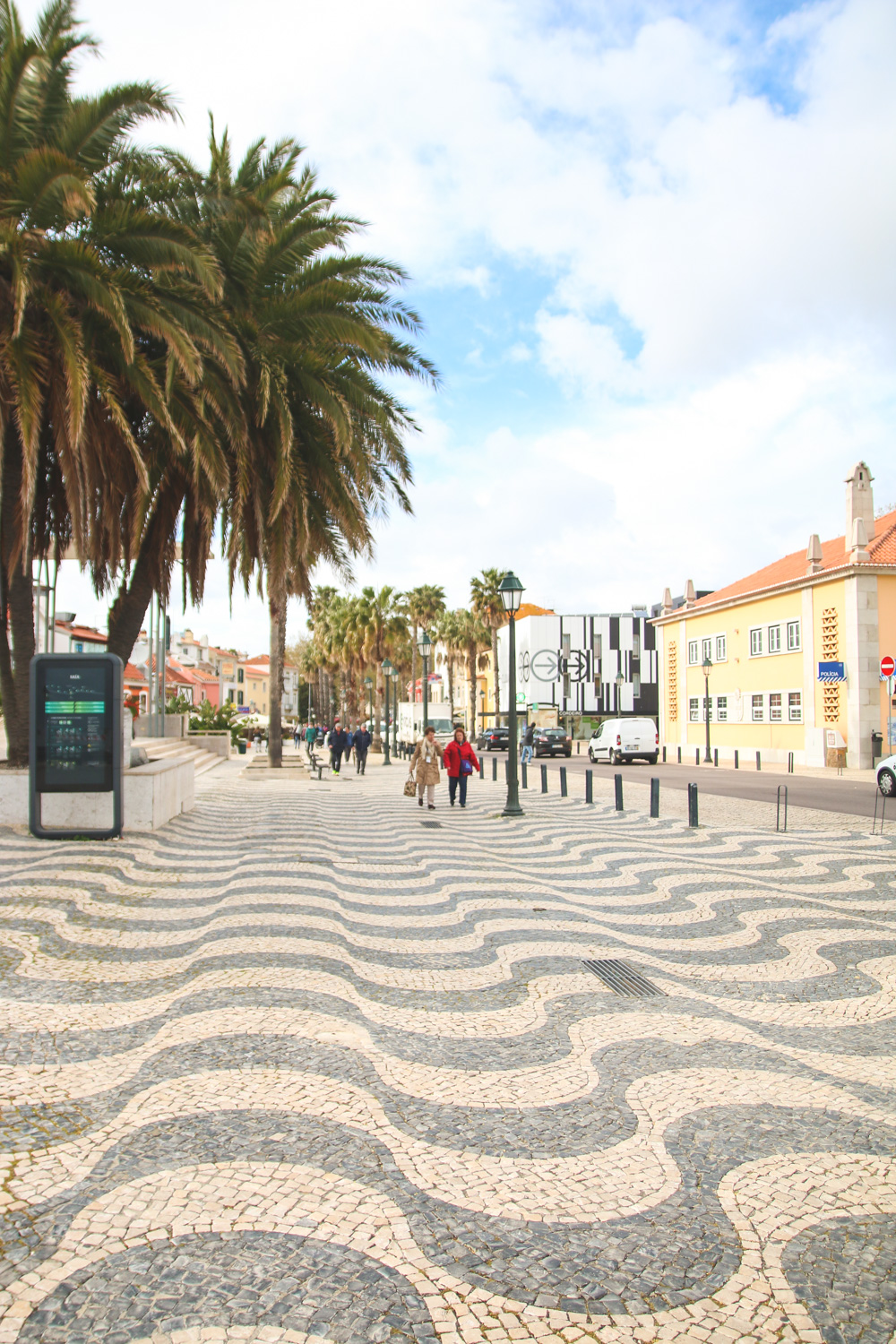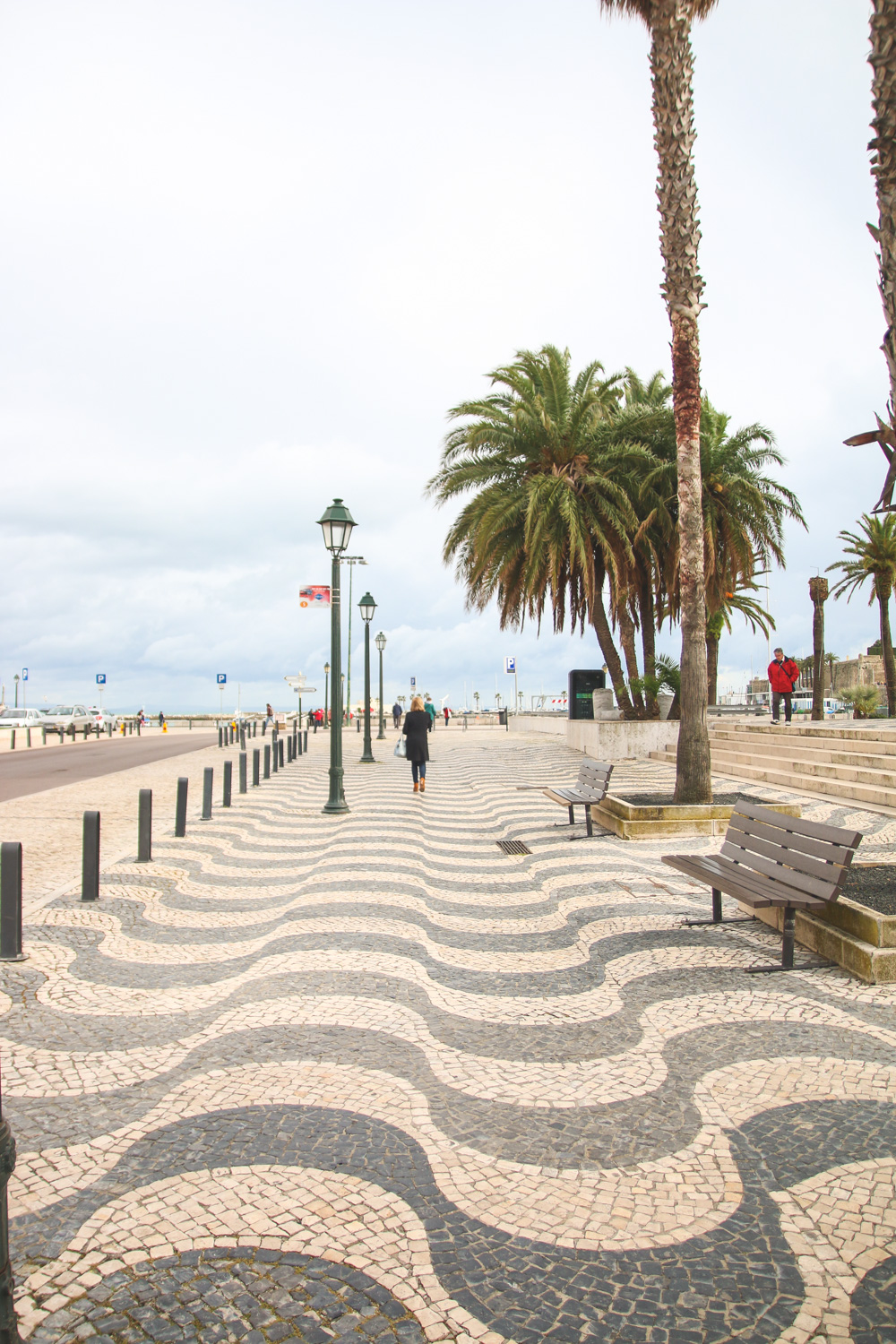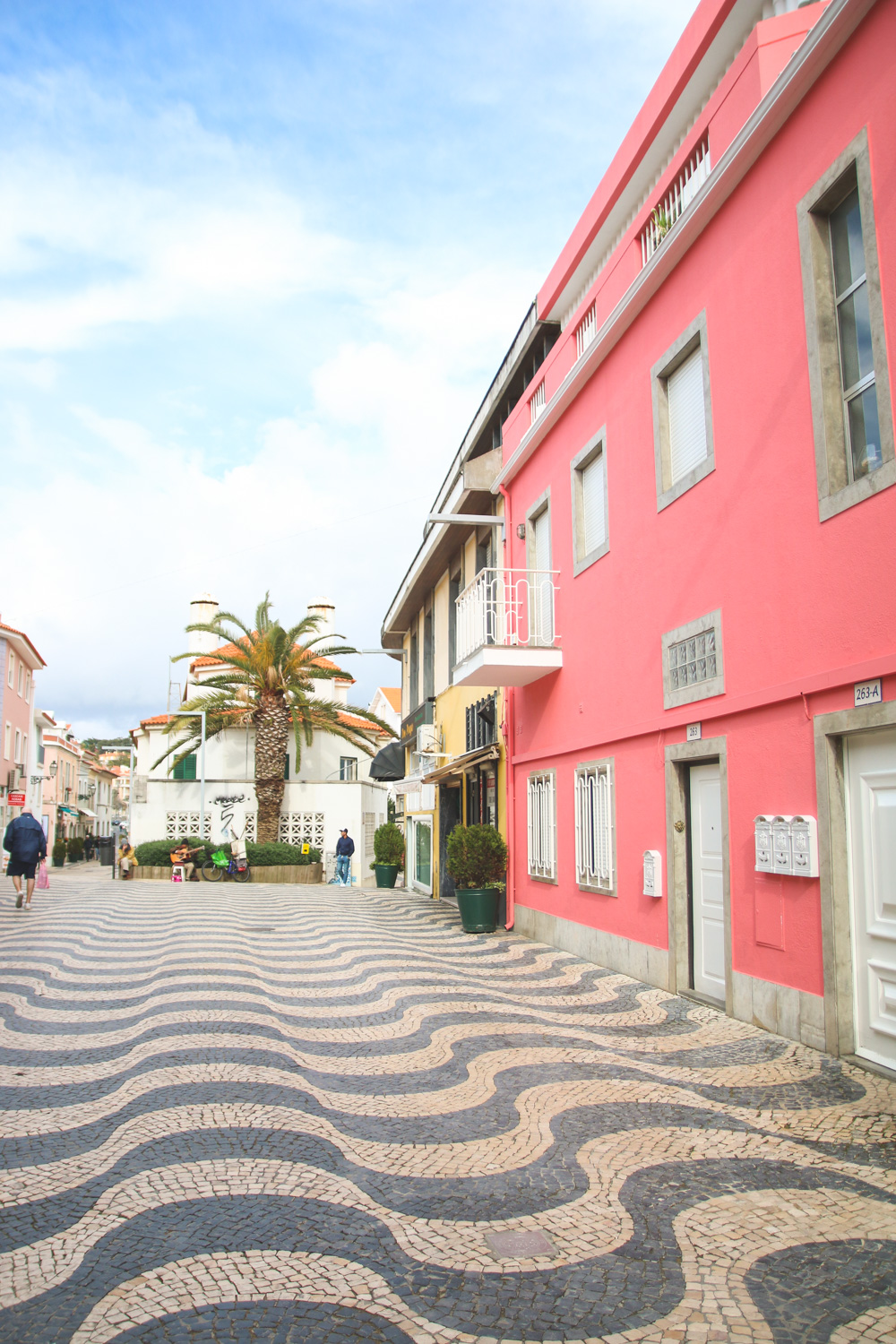 Cascais
Cascais was one of my favourite places that we visited on the trip. It felt so much calmer than Lisbon (obviously as it's a small town rather than a city), but it just had a really nice vibe about it.
It's only about 45 minutes on the train from Lisbon and only cost around €1.80 each way with a viva viagem zapping card (I'm planning on doing a whole post about transport in and around Lisbon).
I loved the colourful streets filled with amazing smelling food and the beaches were so nice too! I could just imagine how nice it would be in the summer to just chill on the beach.
We didn't stay all that long so headed back to Lisbon for dinner. We both agreed that if we ever return to Lisbon, we think we'd rather stay in Cascais. It's so cheap and doesn't take all that long to get to Lisbon, but it's a much nicer atmospherere there.
Have you visited Cabo da Roca or Cascais before?
Save
Save
Save