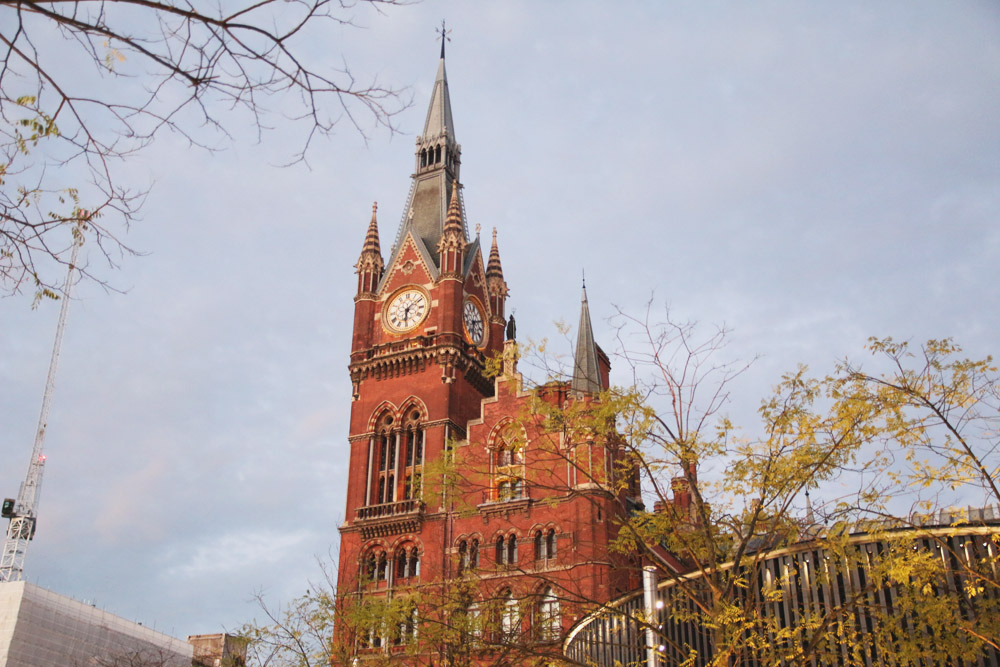 Eurostar – London St Pancras to Lyon
Last Monday, we took a 5 day trip to Annecy. Back in January, Eurostar had an offer on for cheap return tickets to France so I pursuaded Shane to go somewhere! I've wanted to visit Annecy since I first read about it on Connie's blog last year, so I looked into how to get there. Turns out, using the Eurostar from London St Pancras it's pretty easy!
Since Eurostar do trains right down to Marseille in the south of France with a quick stop in Lyon, this was perfect for us to get off and then hop on another train over to Annecy. I checked out the option of flying to both Lyon or Geneva to compare prices, and the Eurostar and TGV train option was almost a 3rd cheaper – and so perfect for me as I have trouble with my ears for a few days when I fly, so win, win!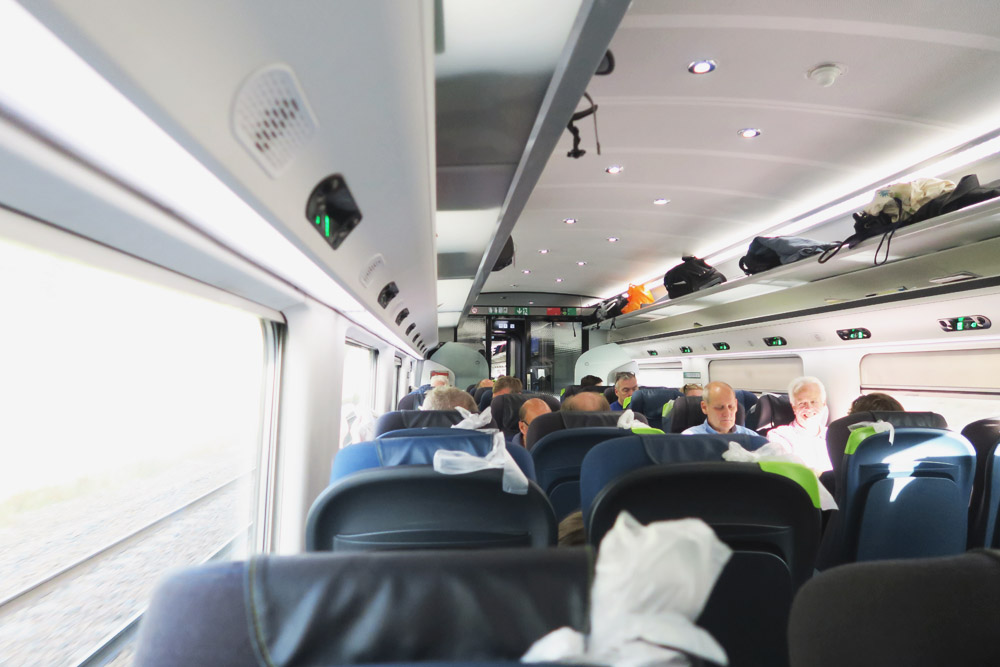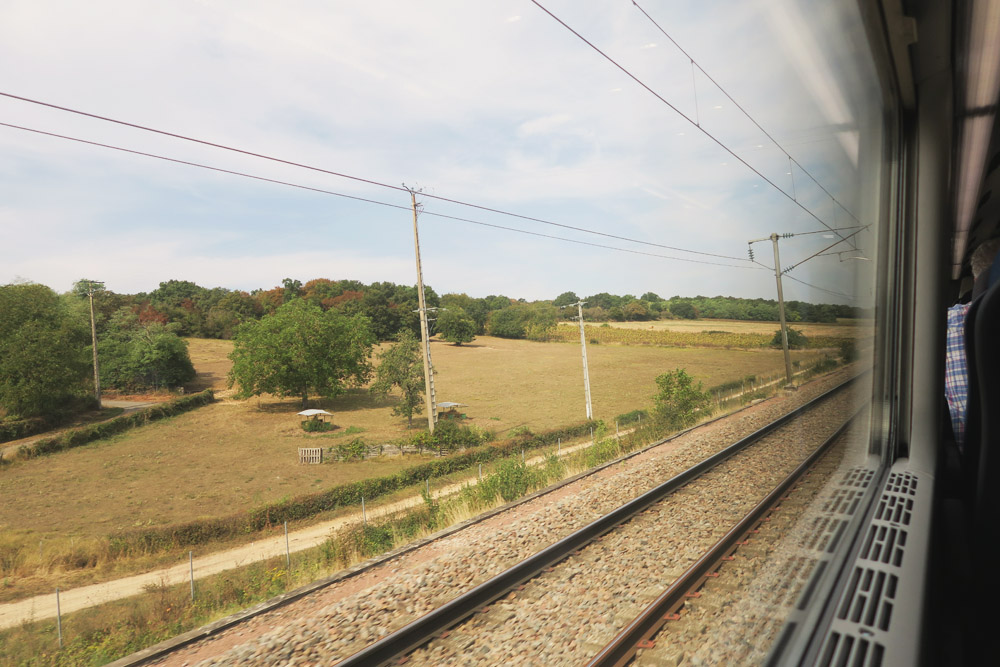 We had an early morning train to Lyon, which left around 7.20am, and got us to Lyon around 1pm. Check-in, passport control & security took about 20 minutes to get through, so make sure you check in with plenty of time to spare, though bear in mind that after security there is only a very small W H Smith and a Cafe Nero. I was expecting a little more in the way of food choices, and after not having any breakfast, was a little dissapointed.
Luckily, we were on one of the new trains, which are so nice inside with free wifi on board and every row of seats having their own UK plug socket to share! The chairs were pretty comfy, and it was nice and light and bright inside. We didn't use any of the other facilities like the toilets or the food so I can't comment on that.
We had an hour to wait for our next train in Lyon, then hopped on the TER (regular) train to Annecy and arrived around 4pm. In total it took around 7 hours to get there in comparison to flying there in around 2, but it was an experience and I'd definitely do it again!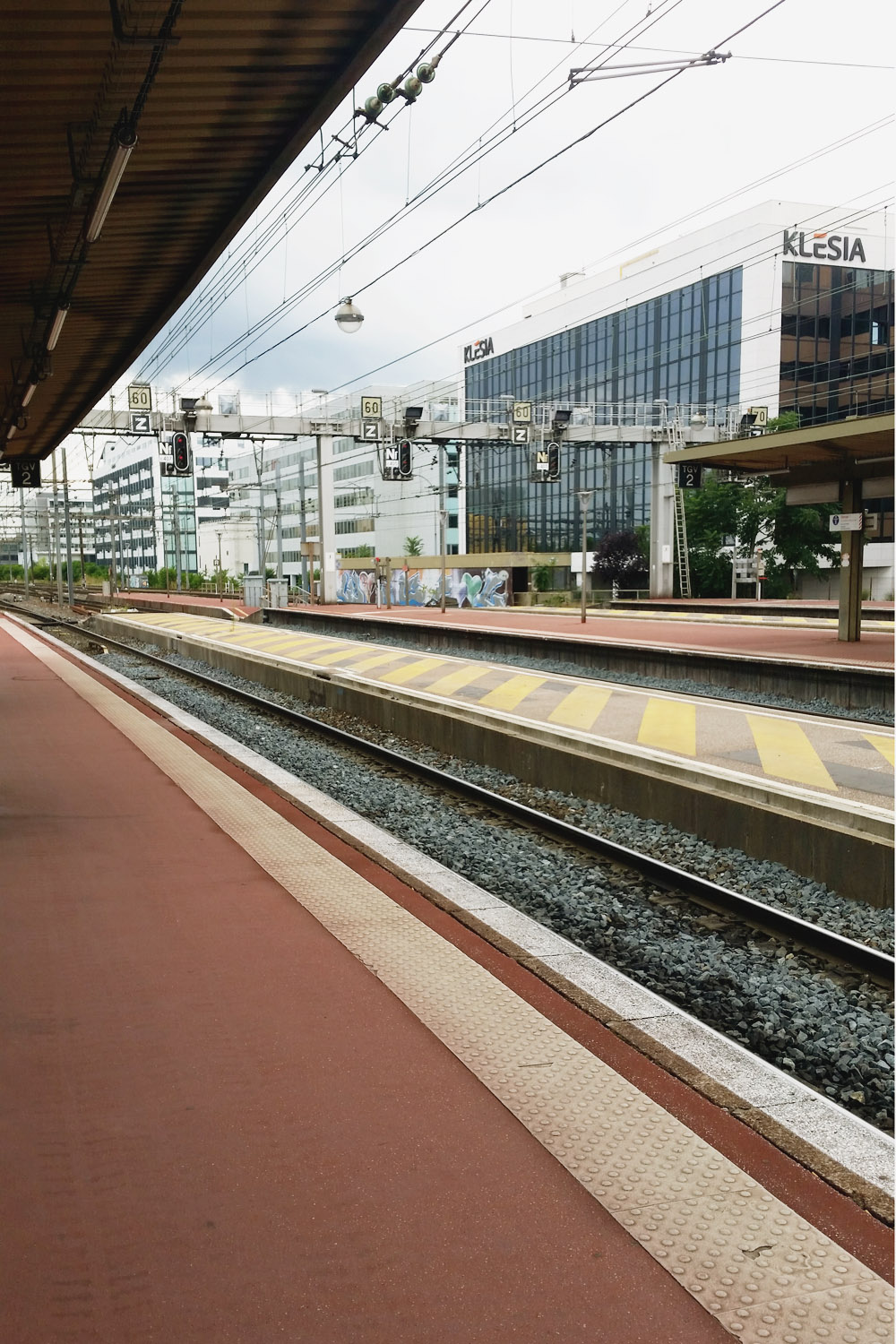 On the way back, we got TER & TGV trains from Annecy to Lyon to Lille, then hopped on the Eurostar there. The security point in Lille is definitely a lot more thorough (we had to remove any laptops from our bags, which we didn't have to do on the way out), so it took a little longer to get through. As our previous train only arrived 35 minutes before departure, and you have to be checked in at least 30 minutes before departure, it was a bit of a push for time, walking from the other side of the train station, but we made it to the platform with about 10 minutes to spare.
On the return journey, we had one of their older trains (which as far as I'm aware, they're slowly replacing) and didn't find that as comfortable, and only two carriages have wifi or plug-sockets, and unfortunately, we weren't in those carriages, and I'd maxed out my euro data allowance, so I had a pretty boring journey back.
Overall, I absolutely loved travelling on the Eurostar. It was so simple (and so quick), to get from central London to France, and no annoying airports either! Oh and there's no liquid restrictions, and as far as bags go, you can take 2 large suitcases or backpacks and one small handbag or laptop case per adult ticket with no weight restriction, as long as you can carry it all. And there's plenty of overhead and end of carriage baggage storage too, unlike with airlines!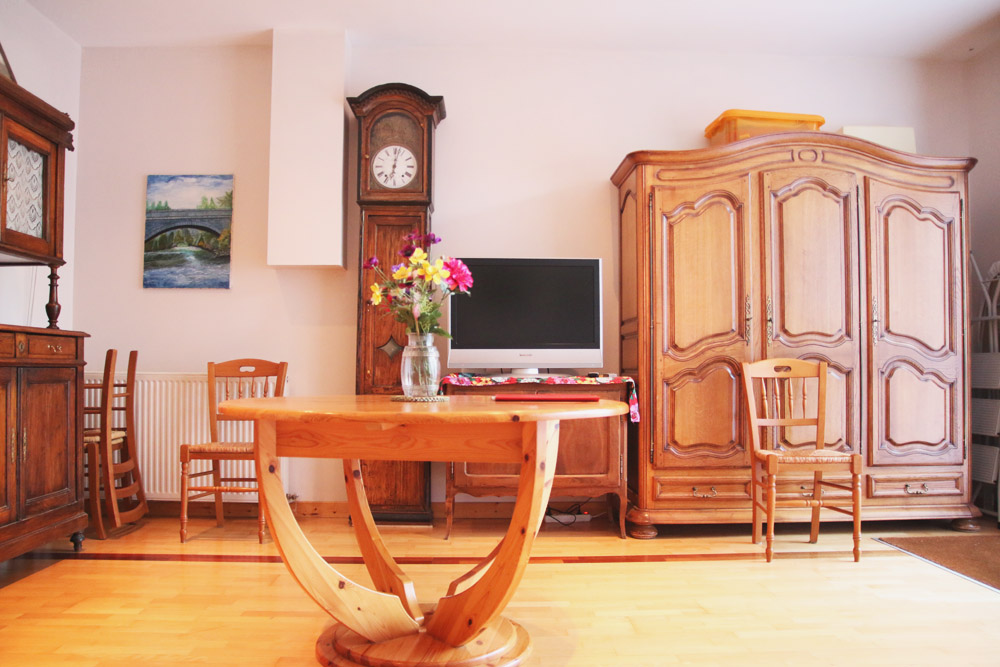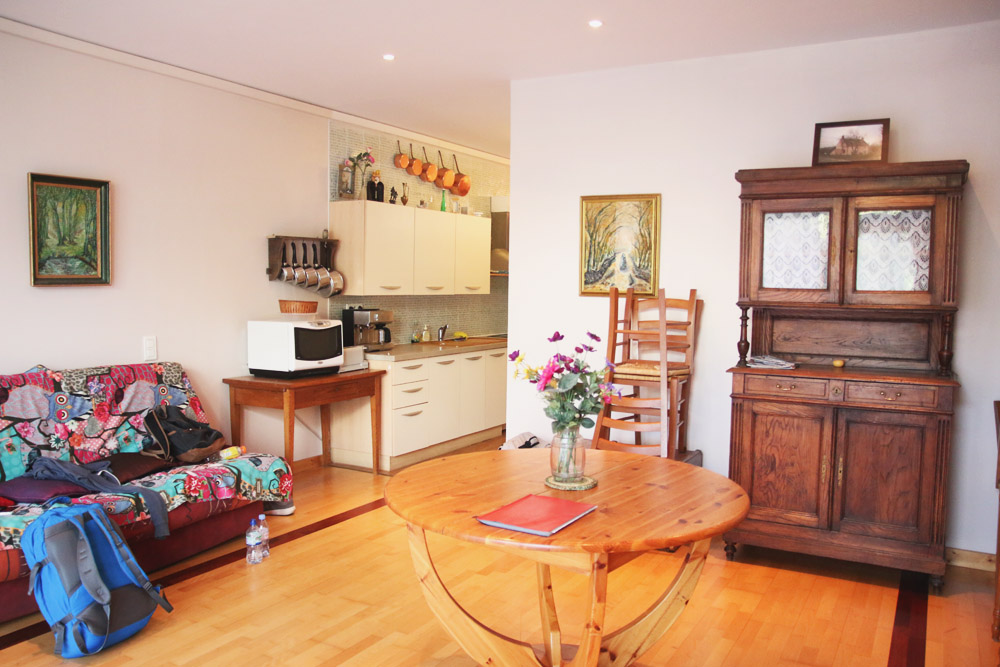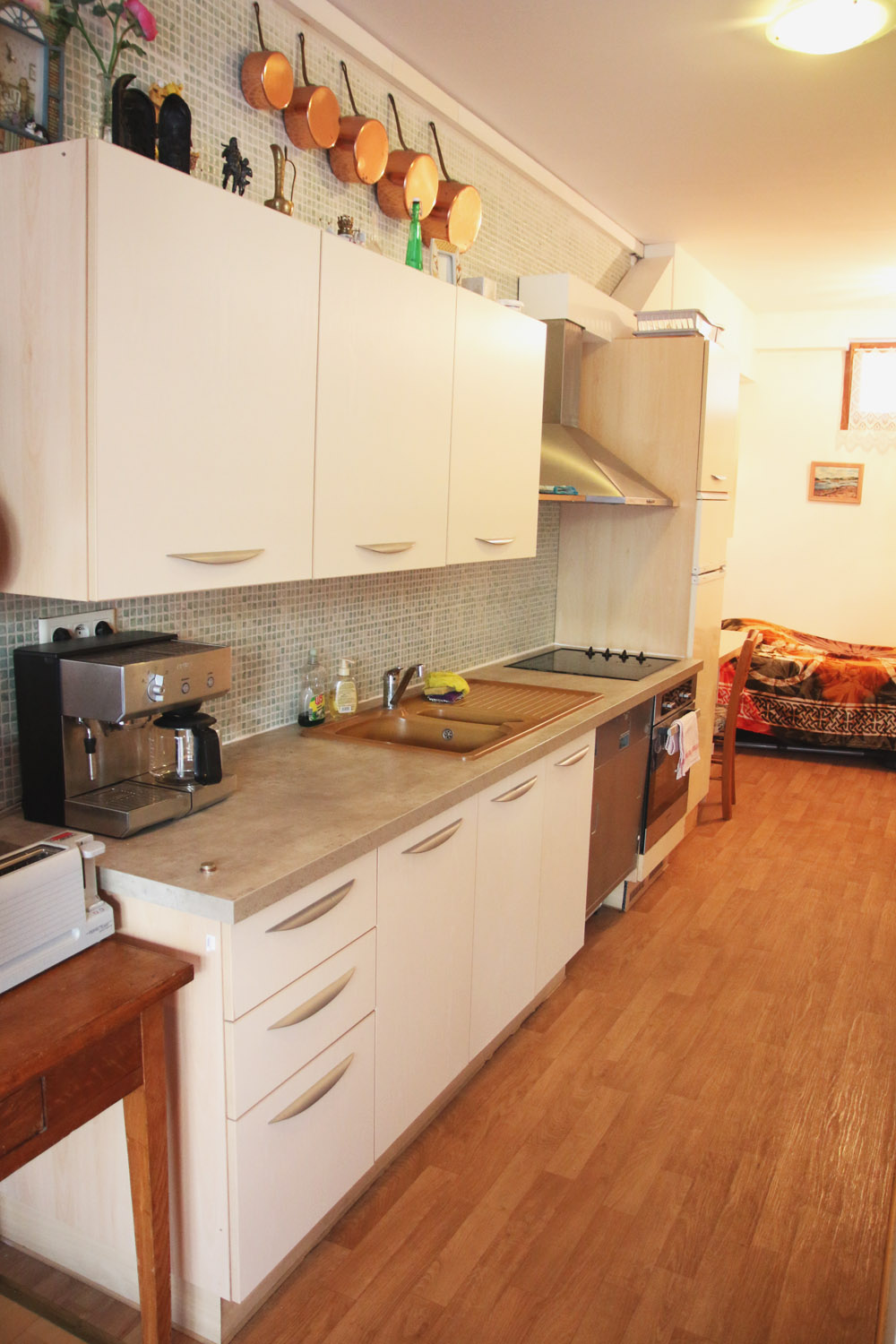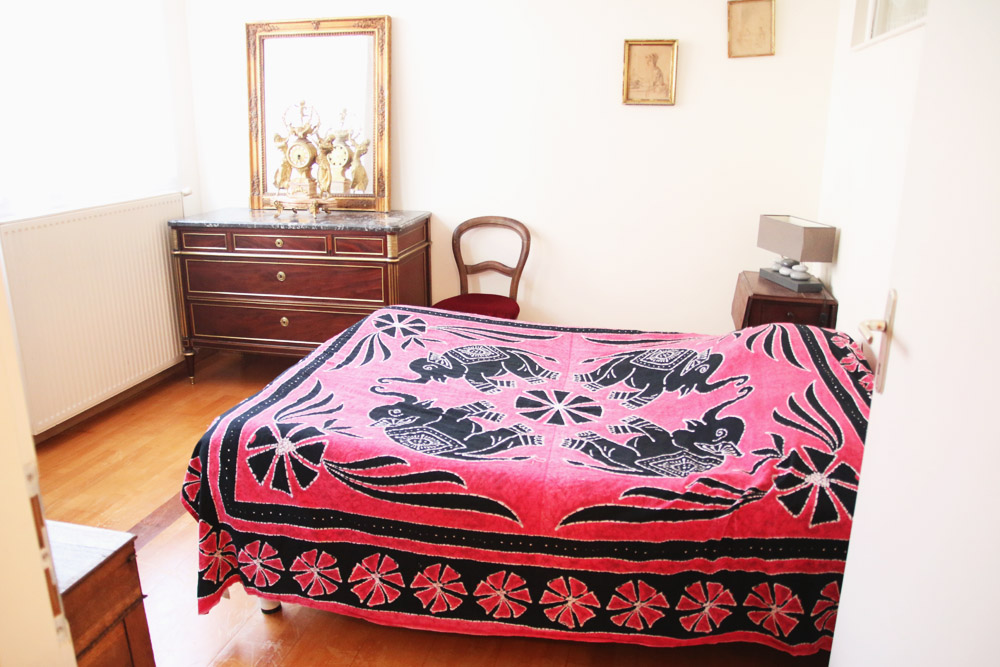 Airbnb
So this was our first time booking accomodation through Airbnb and we had a great experience! I think it's a much nicer way to experience somewhere rather than staying in a hotel (I actually found our Riad when we stayed in Marrakech through Airbnb, but as I wanted to book a specific room I contacted them directly instead as it wasn't listed on airbnb at the time), and usually a lot cheaper too! For our 5 day trip it cost us £200 for the acommodation, but if we'd have booked a hotel it was double that price for one of the cheaper (not very nice) ones.
It's also so easy to change the dates on your trip too, and some places have a great cancellation policy unlike some hotels. We were actually supposed to visit back in June, but Shane had a last minute emergency with a work project (4 days before we were supposed to arrive), and I just contacted the host to let him know and then changed the dates through the 'change your booking' feature.
I've heard they're also pretty good if you get to your accomodation and the host doesn't show up. Apparently if you can't contact the host, they try and if they can't get through, they give you credit and a night's accomodation in a nearby hotel. Which is amazing!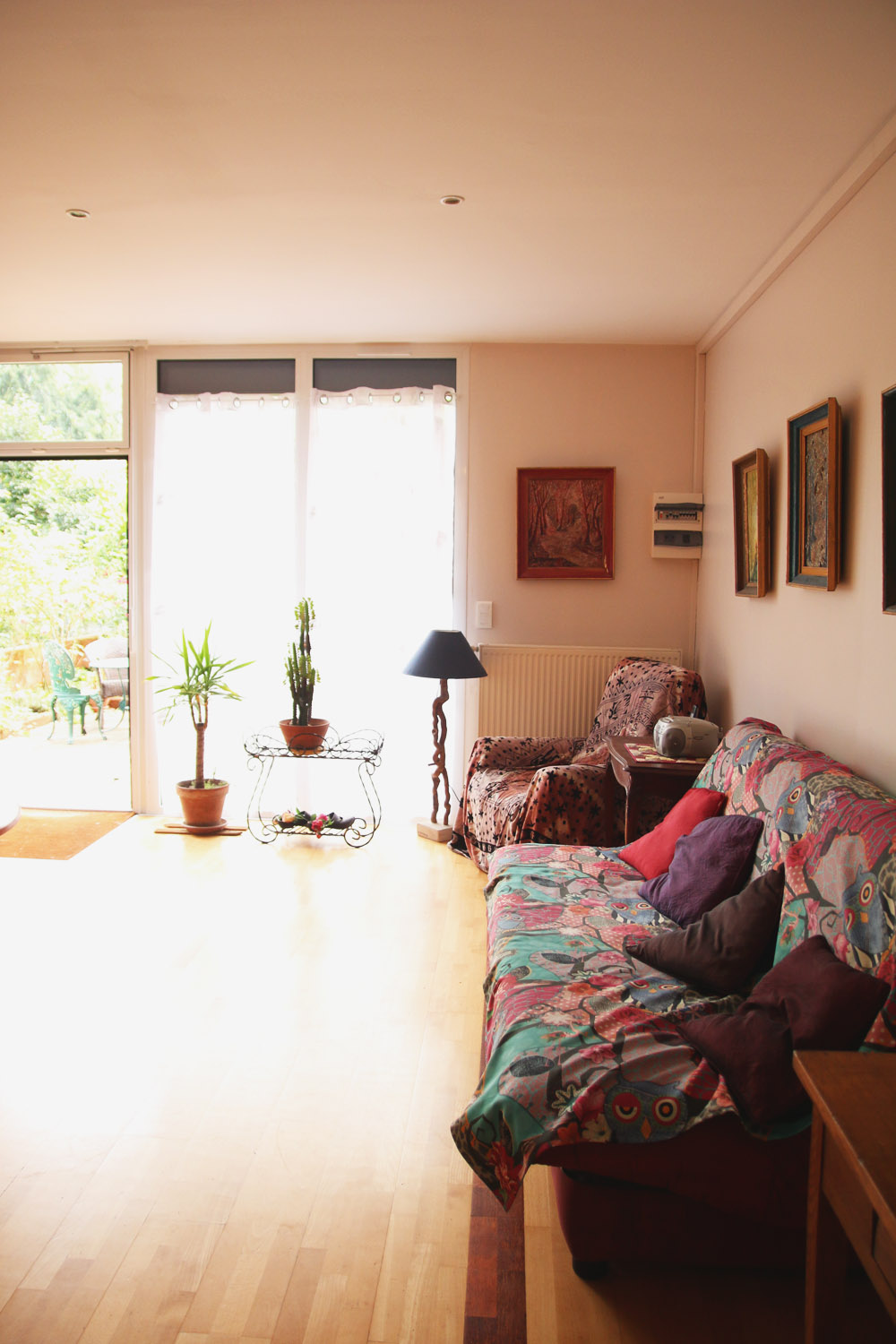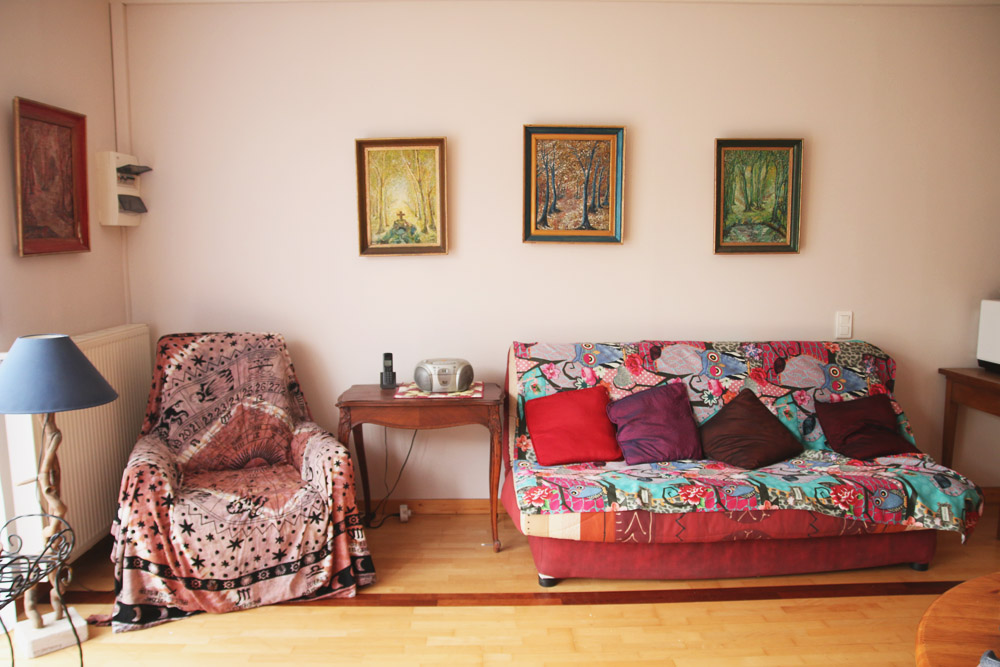 I love how simple it is to find places through airbnb. You simply search where you'd like to go, the dates and then you can select if you want a whole house/apartment or just a room and for how many people. I love the map feature too, as a lot of the time I'll find a really nice place, but it'll just be too far out of town to walk in.
We stayed at the 'Appartement au calme Annecy Centre' and it was just amazing! It had the best location, just a 2 minute walk to the supermarket, 10 minutes to old town and 15-20 to the lake and train station. It had everything you could need and was super clean too! Emmanuel the host was lovely, and showed us around the apartment when we first arrived, and gave us a few reccomendations of things to do around the area (you don't get that in a hotel). It was in a nice residential area too which felt really safe, so we felt like we were living with the locals. And how can you not love the amazingly colourful antique decor?! #housegoals
I'd definitely recommend the apartment if you ever visit Annecy! If we ever get the chance to return (and we really hope we do), we'd definitely stay again. And as for airbnb, we've already booked our next apartment through them for our trip to Croatia soon!
Have you been on the Eurostar or booked a trip through airbnb before? What did you think?
* This post isn't sponsored at all, I just wanted to share my opinions on our trip using Eurostar and Airbnb for anyone else who might be interested!
Save
Save
Save
Save
Save
Save
Save
Save