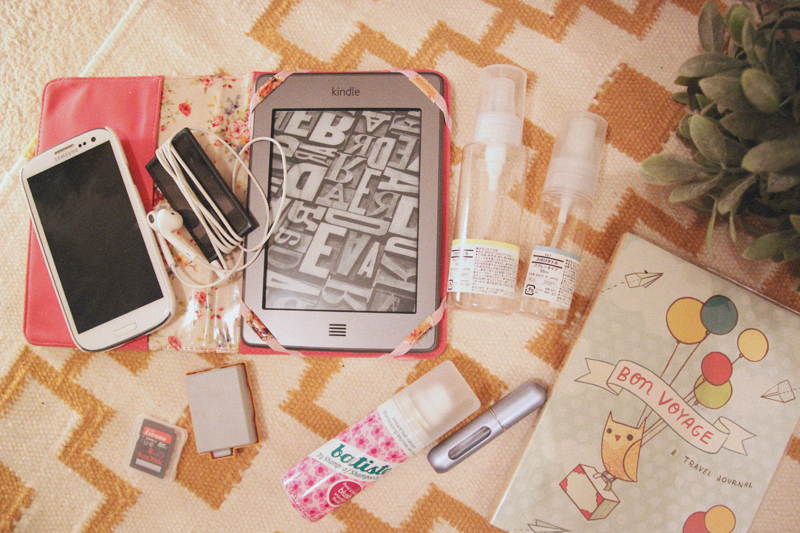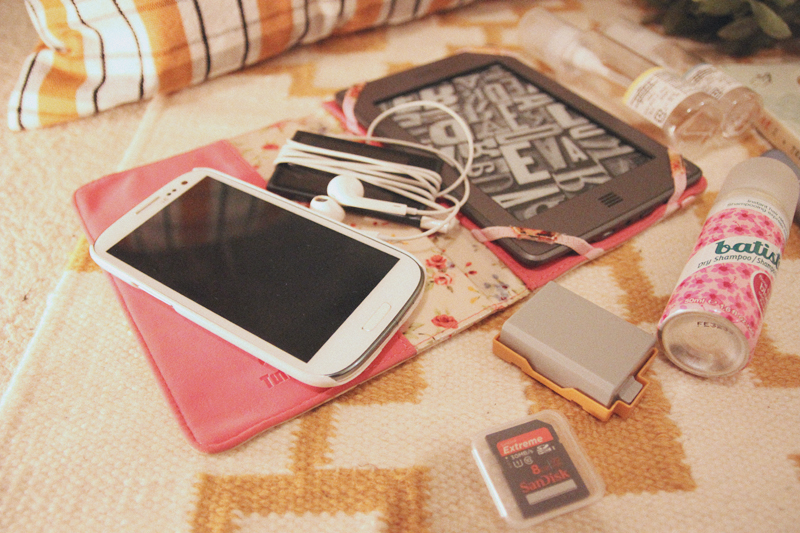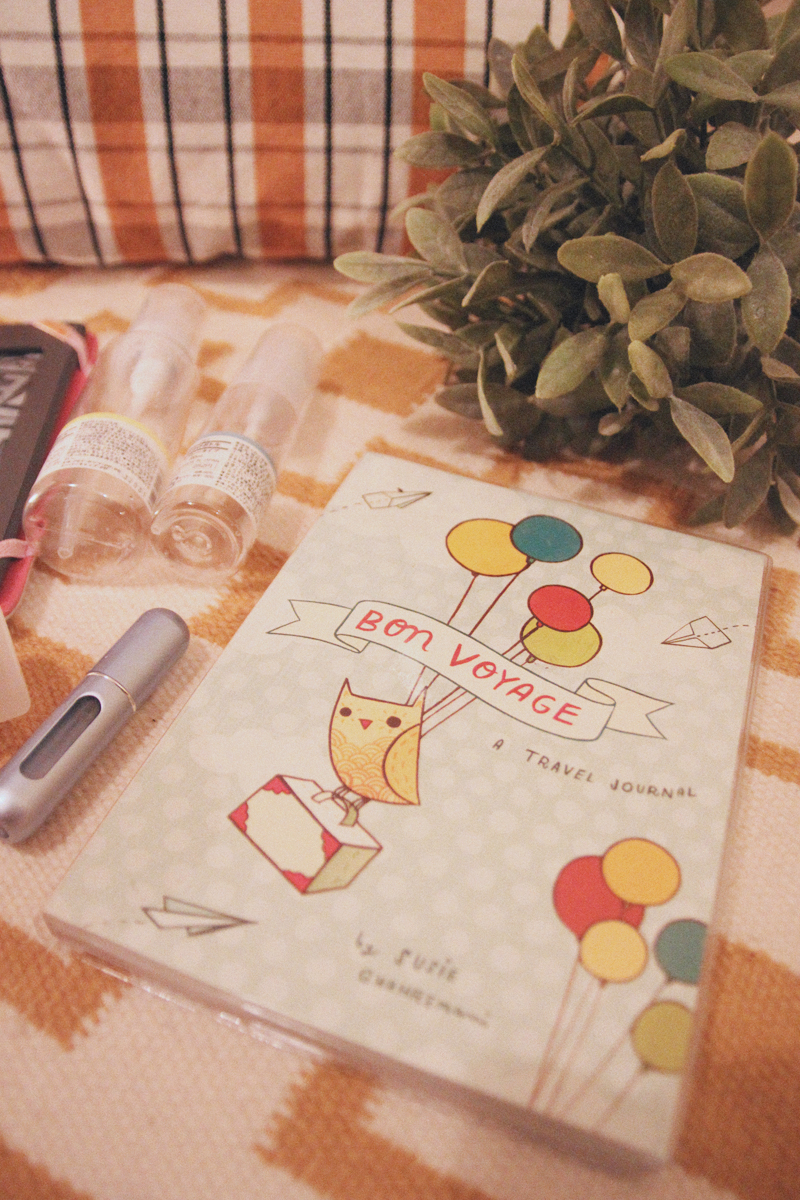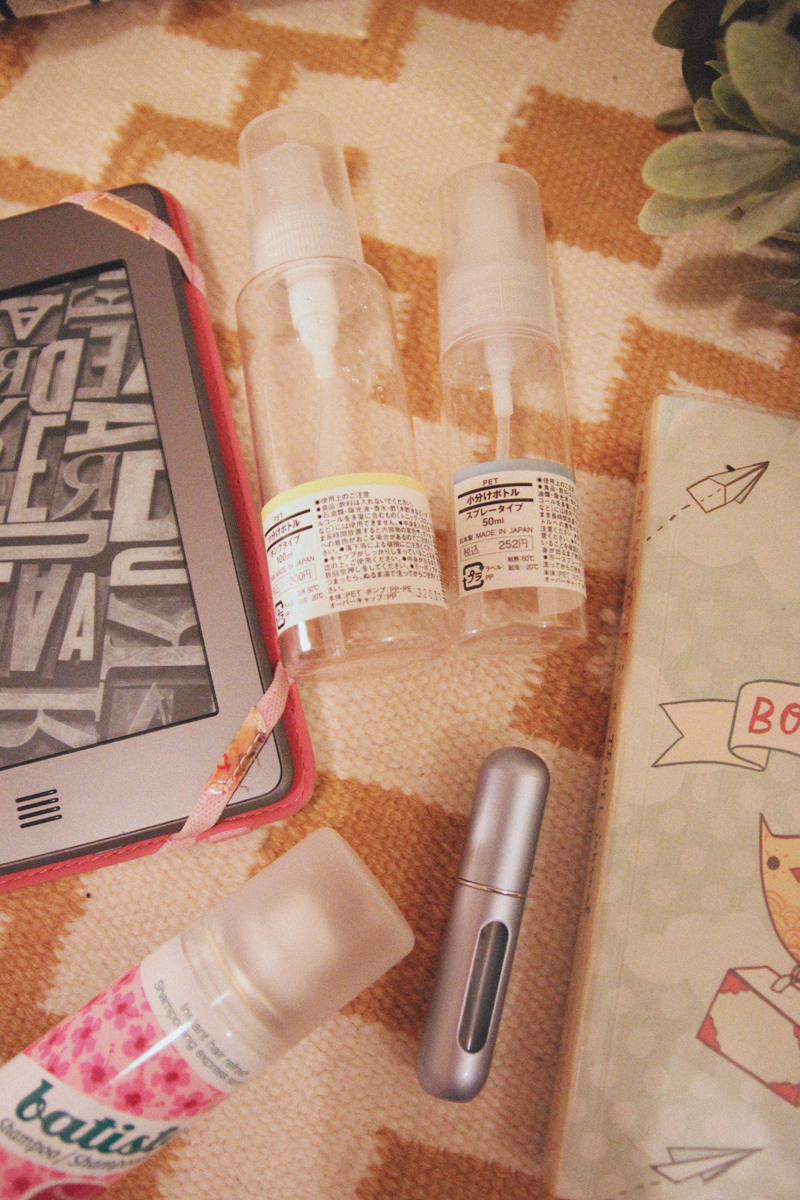 I always have trouble packing. Usually I take too much and end up having to put half of my stuff in Shanes suitcase, and I end up forgetting things that I need. This year, as we're going away for 2 weeks and only have a 23kg weight limit for checked baggage, I decided I'd try to be a little more careful with what I pack.  Most of the stuff I've got here is for the flight, or to make the holiday more enjoyable, rather than for luggage, but I thought I'd share it anyway.
1. iPod, Kindle and Phone – This is a must for long haul flights! Although you obviously have the inflight entertainment with loads of movies etc to choose from, its nice to be able to take a break from that and enjoy a book or listen to some music. I find my kindle so much easier, as I don't have to worry about the weight of 2/3 books in my suitcase. We're planning on getting some sim cards for our phones while we're out there, as we're probably going to do a few separate things in Vegas to my parents, and might need to call them to meet up later on, but don't want to get charged the ridiculous international rates.
2. Spare SD Card and Batteries – As we have a lot to see, I was worried that I'd either run out of space on the SD card (I'm the one who takes pictures of everything and anything haha), or I'd be using the camera so much the battery will die, so we bought 2 extra batteries just incase so we can change them over while we're out and about. I've also got a little point and shoot that I'll be taking for the times I don't want to be lugging my DSLR around with me.
3. Travel Minis – For the things that I don't use all that often or can buy more of when we get there, I bought a few little travel minis to get us through such as my Batiste dry shampoo, shower gel (we can just buy some more when we get there or use the hotels hah), and some handcream and sanitiser.
4. Travel Journal -I bought one of these a few years ago when we went to Florida and I loved it (you can read my review here), so I bought another one for this holiday. I have such a bad memory, so it's nice to be able to sit down at the end of the day and write about what we did that day. I sometimes read through my Florida one, and it's amazing how I've already forgotten some of the things that I wrote about almost 2 years ago, so its nice to be able to read back through it and remember those times.
5. Travel Bottles – Usually, I just take the full sizes of my shampoo and conditioner (I use the Bed Head Tweens so they aren't small) and all my face washes and creams etc, so this year I bought some little travel bottles from Muji. I wanted something that felt sturdy and came in different sizes and these ones are perfect. I bought ones with different tops for different things such as pumps for my shampoo, conditioner and face wash, and a spray for my toner. I love my little Travalo to decant my favourite perfume into rather than having to take the big bottle it comes in with me, and it's even great for after the holiday too as I just carry it around in my bag incase I want to spray some more later in the day.
Save