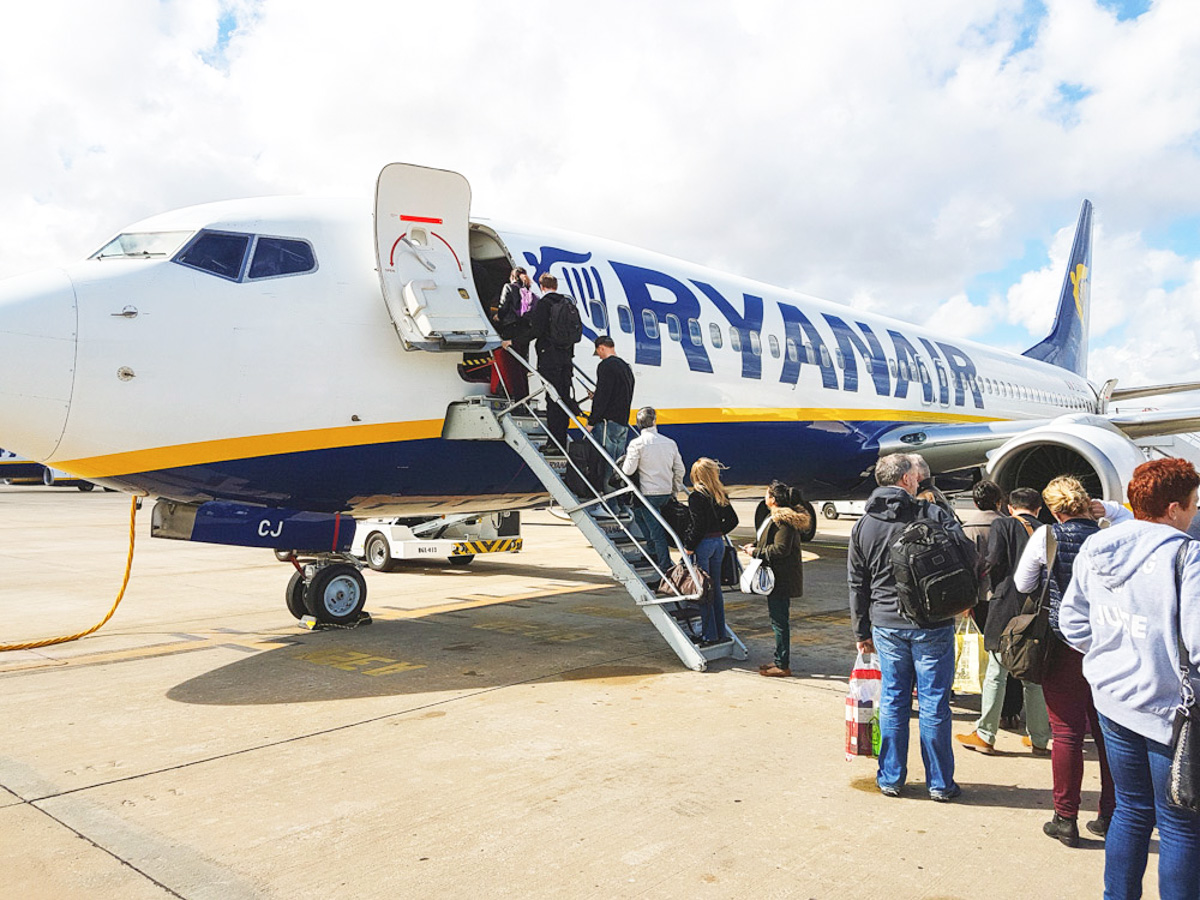 Airline Review: Ryanair
I thought I'd start a new little series here on the blog, reviewing each airline I fly with as I travel with them. Although I've travelled with two of the UK's biggest budget airlines, I've never reviewed either of them here on the blog, so I thought it was about time I changed that, starting with Ryanair!
I'm that person that loves to read reviews before I book anything. Hotels, airlines, restaurants, campsites, you name it! So I hope this helps!
Where Do They Fly To?
Ryanair is Europes largest budget airline, carrying more passengers last year than any other European airline. They fly to over 180 destinations in 34 countires across Europe, Morocco and Israel. Their headquarters are in Dublin, Ireland, but their biggest base in the UK is London Stansted, which is my local airport.
We've flown with them to Marrakech, Lisbon and Pisa and they're my most used budget airline for flights to Europe.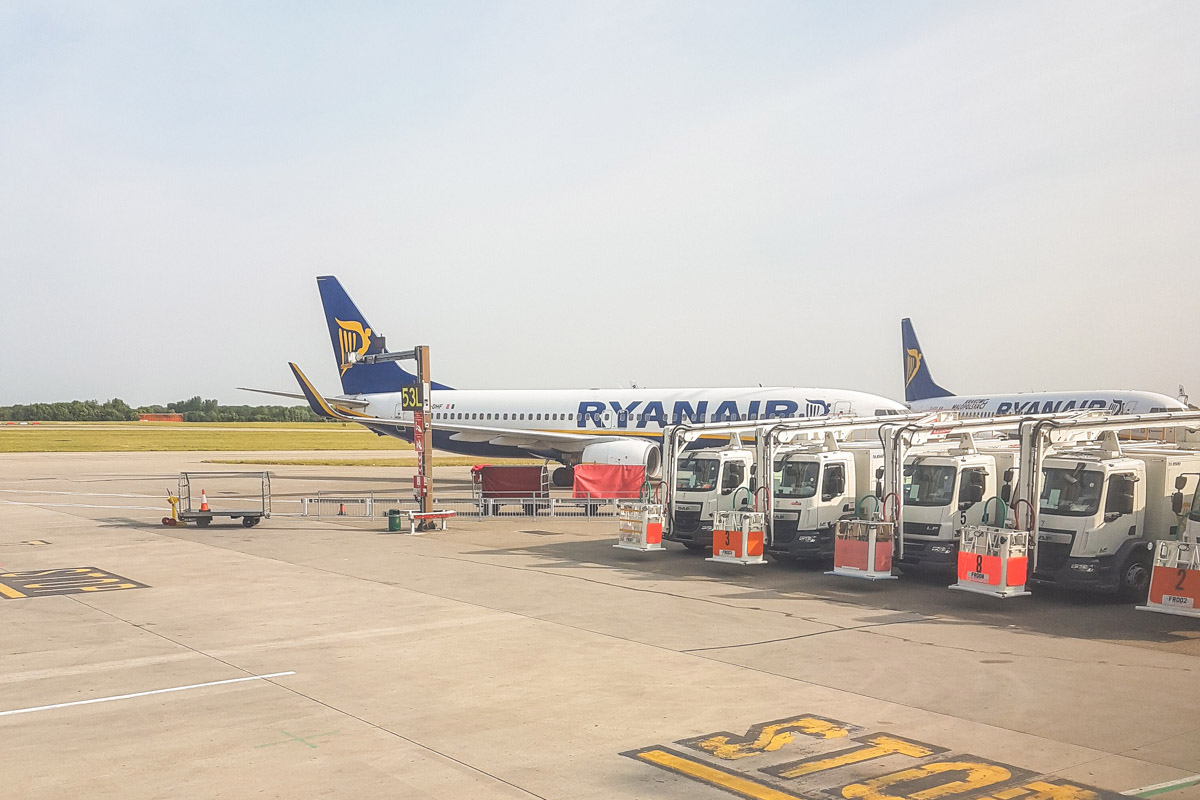 Baggage Allowance
Now I know Ryainair gets a lot of bad press about their strict hand luggage and baggage allowance and extra charges, I mean, you can just search YouTube for videos of people having their bags rejected at boarding and then trying to put on layer upon layer of their clothes just to avoid the huge fee they charge (£50 per item), but honestly, I think their cabin bag allowance is the best of any low budget airline in Europe, and is usually the reason why I'd choose to fly with Ryainair than any other airline!
As of June 2017, their cabin bag allowance is:
1 cabin bag of up to 55 x 40 x 20cm up to 10kg, plus 1 smaller bag or laptop case up to the size of 35 x 20 x 20cm which has to be placed under the seat infront of you, plus 1 duty free shopping bag. I think this is absolutely amazing, and is so much better than back in the day of only one cabin bag per person!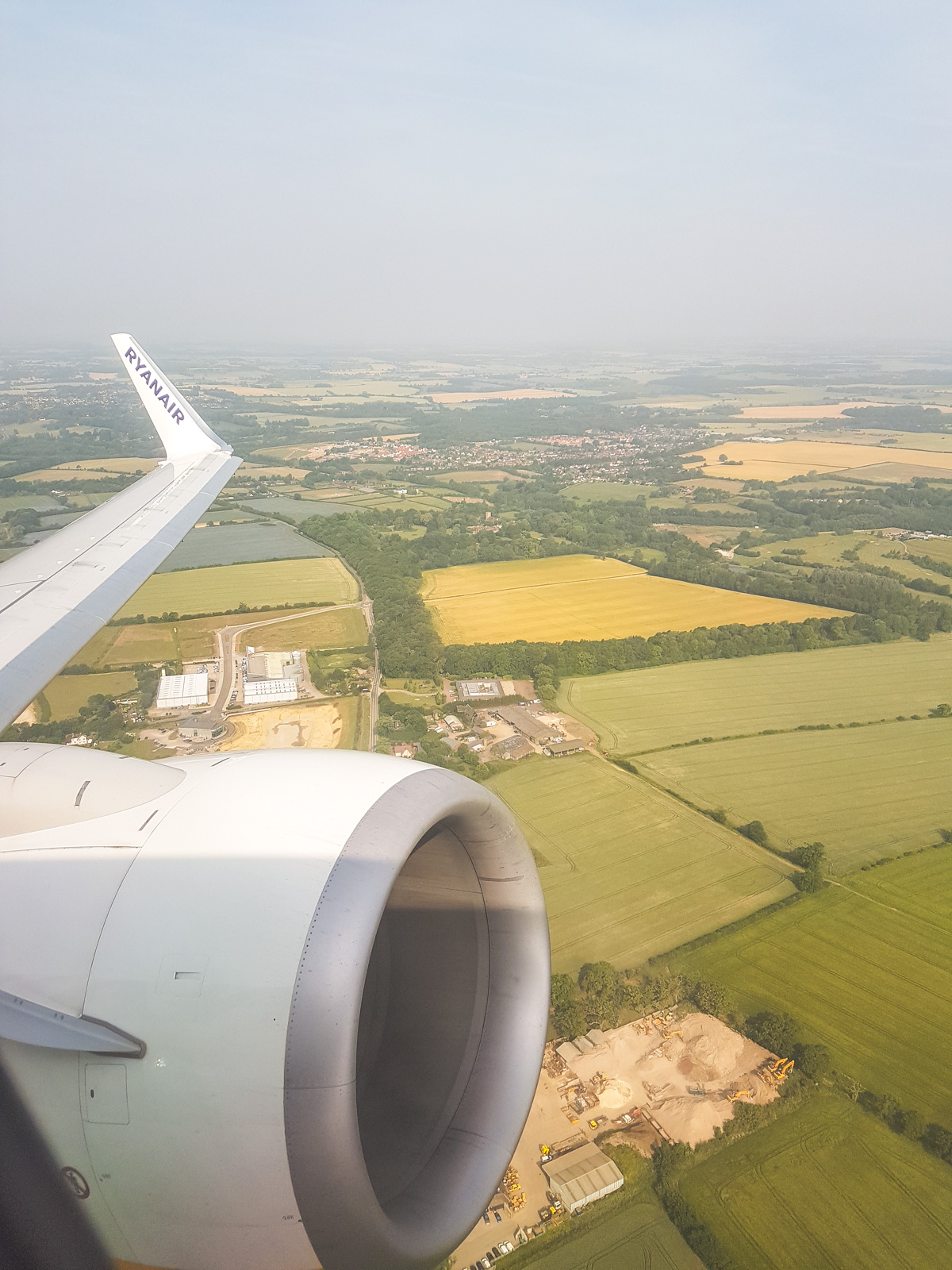 Extra Charges
This is where Ryanair make their money on the super cheap flights. They offer so many extras that bump up the price of the tickets, and it's totally up to you whether you choose to take them or not. I personally always pre-book my seats, since I'm fussy and like to sit in the same seat each time I fly, but that's all I choose and I always budget this in to the price of my flights.
Seats – Ryanair do a series of different seat prices, starting from just £2pp each way, though they are usually located towards the back of the plane. The front ones are usually priced around £13pp each way, but include priority boarding, and the middle ones across the wings are usually priced around £6pp each way. You don't have to pre-book, but if you're fussy like me, then I don't think it's too bad.
Priority Boarding – Priority boarding starts at around £2.50 pp each way. It guarantees that you get through the gate first, so ideally you can get on the plane before the rest of the boarding starts. Though, if you have shuttle busses this doesn't always work out as everyone else then piles into the busses and you all get on at the same time.
Checked Luggage – Checked luggage costs £35 per bag each way, meaning a return trip would set you back £70! If you can manage a cabin bag, it works out so much better value!
Travel Insurance – I always book my own travel insurance through comparison websites like money supermarket or go compare to find the cheapest (but best) one on offer. If you travel a lot throughout the year, look at getting annual cover instead of cover for each trip. I've never booked it through the airline as it's just so expensive! Shop around instead and save yourself some money!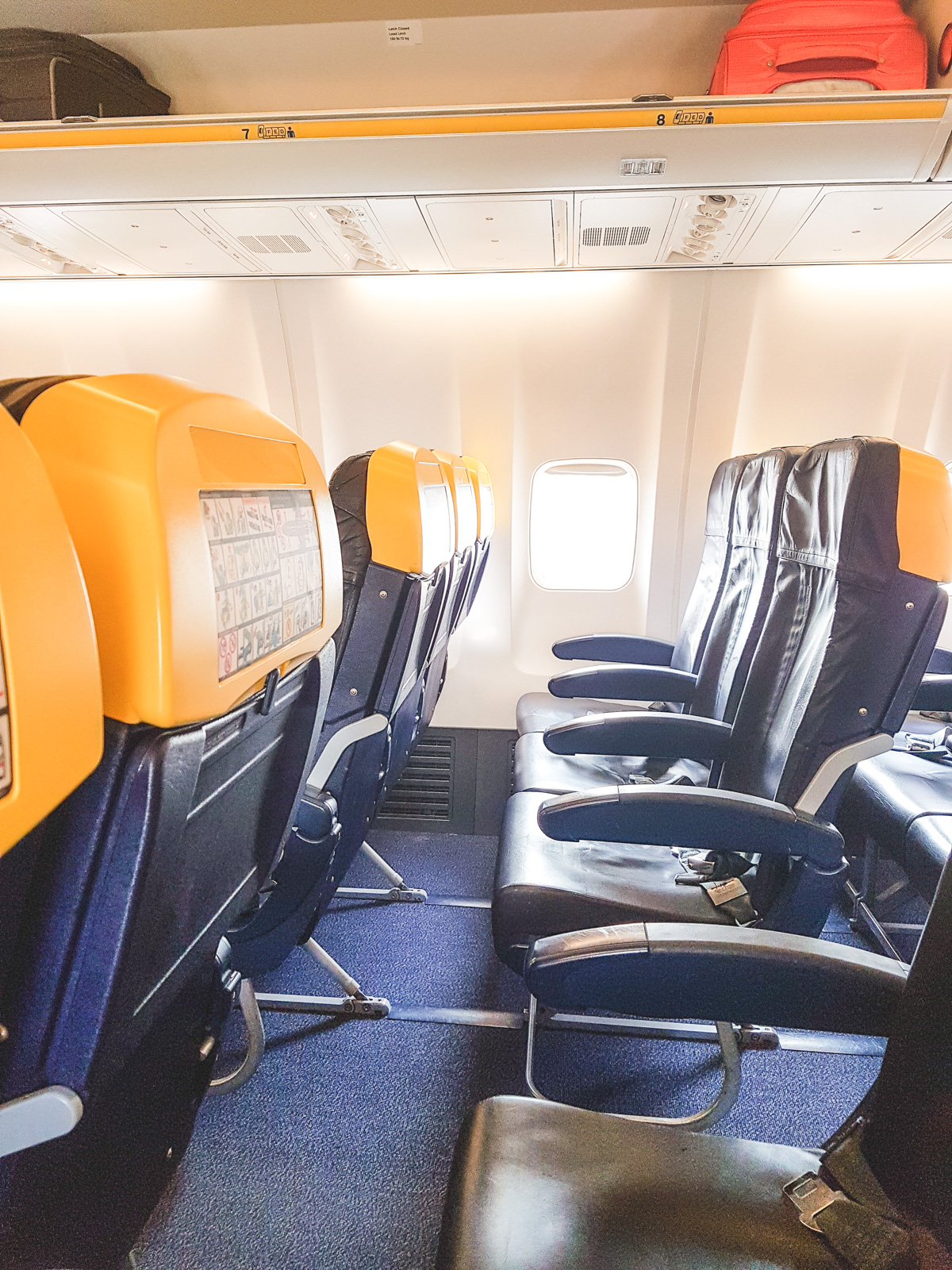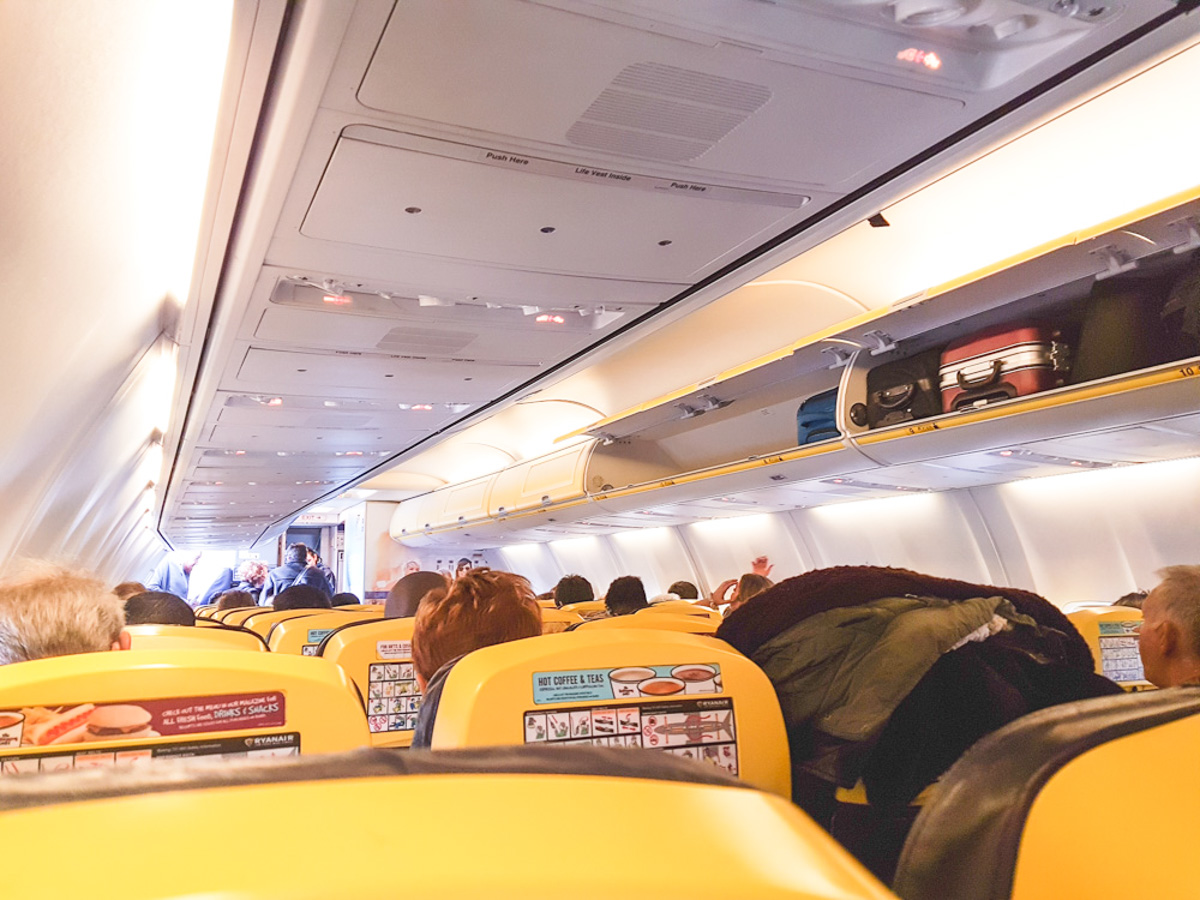 Plane Interior & Comfort
Ok so Ryanair planes are probably my least favourite! The blue and the yellow isn't the nicest in design, the leather seats are old and wrinkly and you slide off of them at take-off and landing, but since Ryanair only do short haul flights, and you're most likely only going to be on the plane for a few hours, they aren't too bad.
The only thing that annoys me is that they got rid of all of the storage pockets on the back of the seats, so everything needs to be stored in your bags now or on the fold down table. It's not the worst thing, but it's just impractical if you're like me and have a phone, ipod, laptop, drink etc and just need somewhere to store it all during the flight.
Overall Score
★★★★☆
For a low cost budget airline they aren't too bad. I'd actually go as far as to say that if I had the option of a Ryanair flight vs their biggest competitor in the UK, that I would always choose Ryanair. I know in the past they used to be terrible, but they are so much better now and I always recommend them to friends and family whenever they're looking to book trips.
With their main UK hub being at Stansted Airport, which is one of my local airports, the price of the flights and their baggage allowance, it's just so easy to book a trip and travel with them and I've never had a bad experience flying with them!
Have you flown with Ryanair before? What was your experience like?
*This post is not sponsored, I just wanted to write a review!
Follow
Save
Save