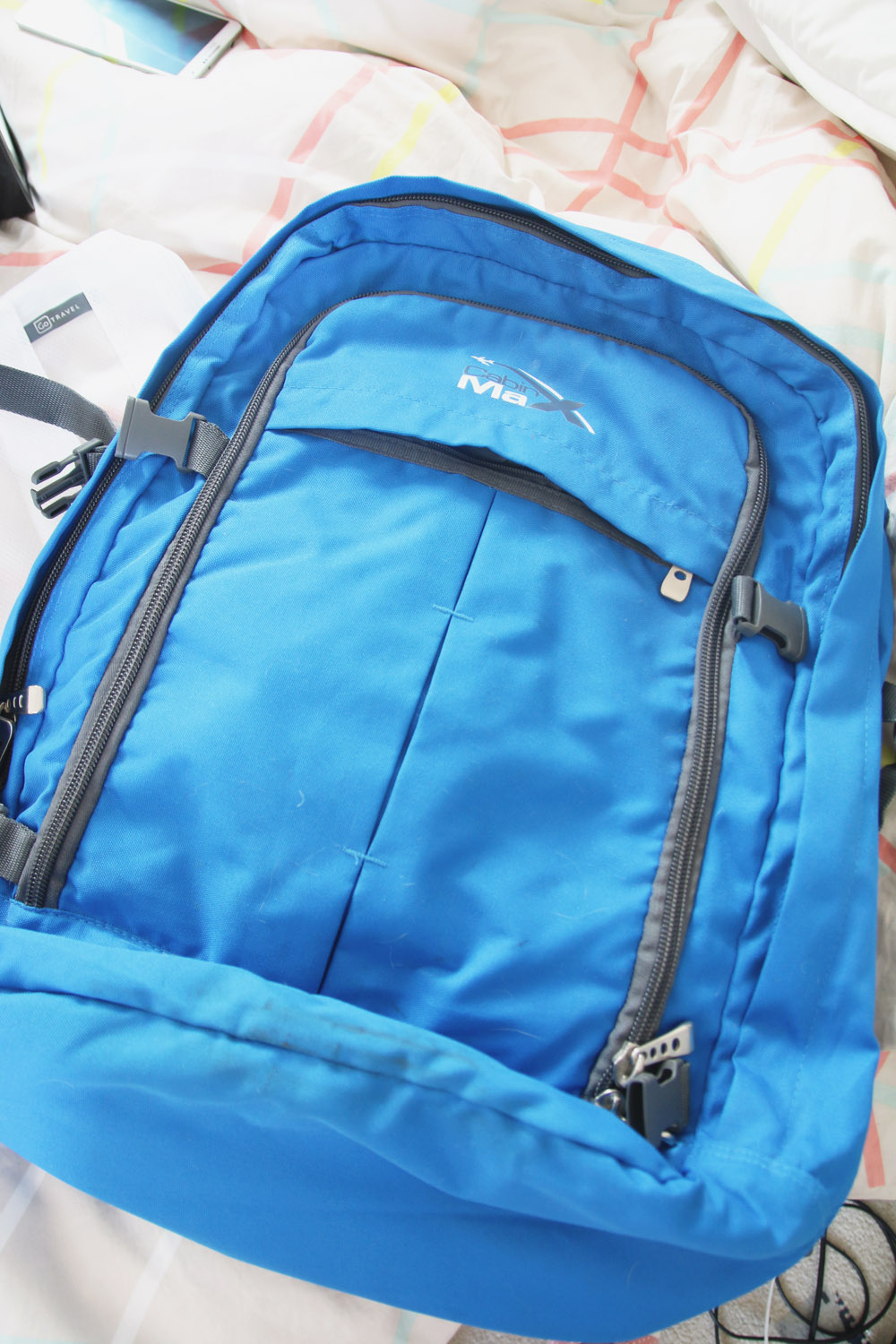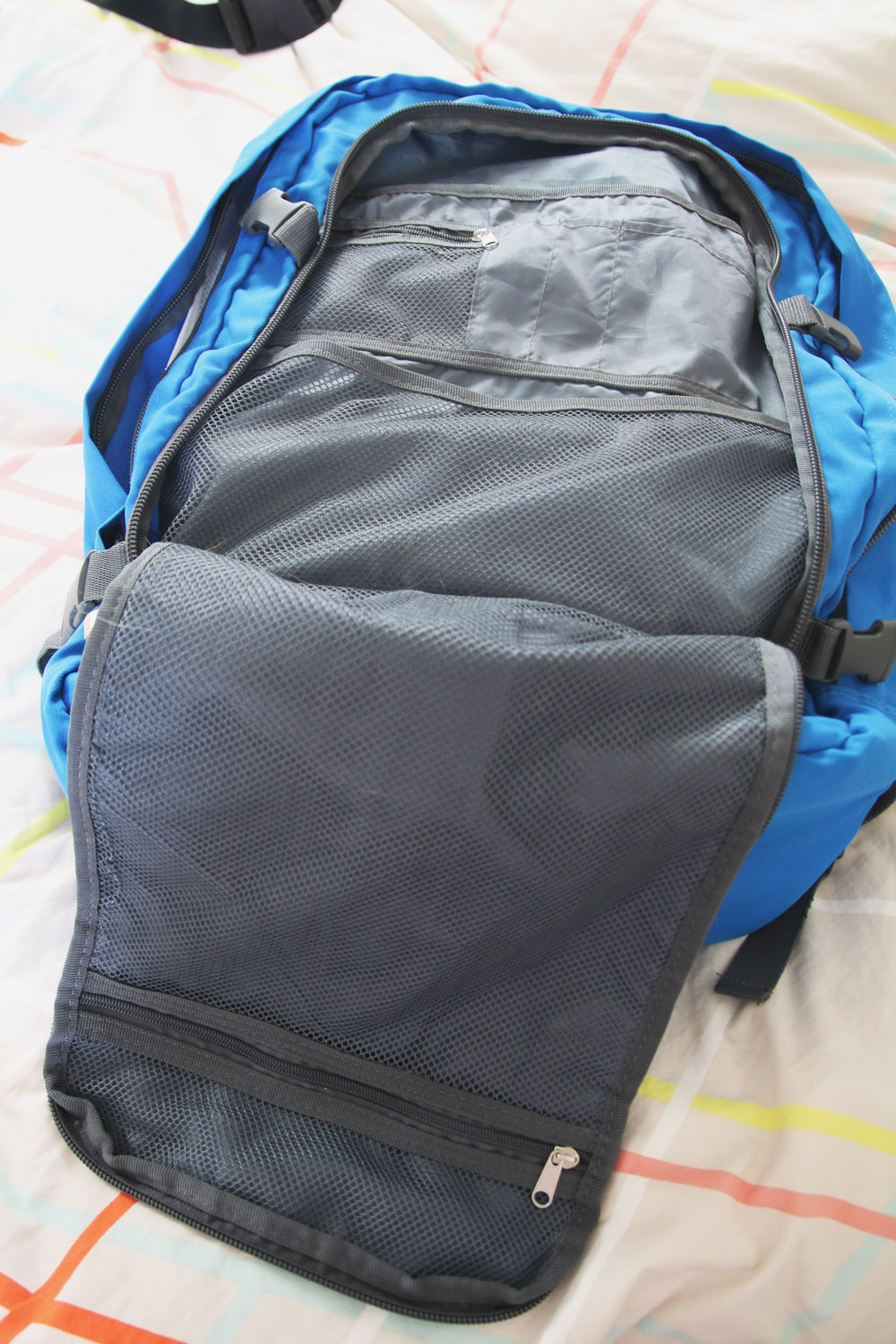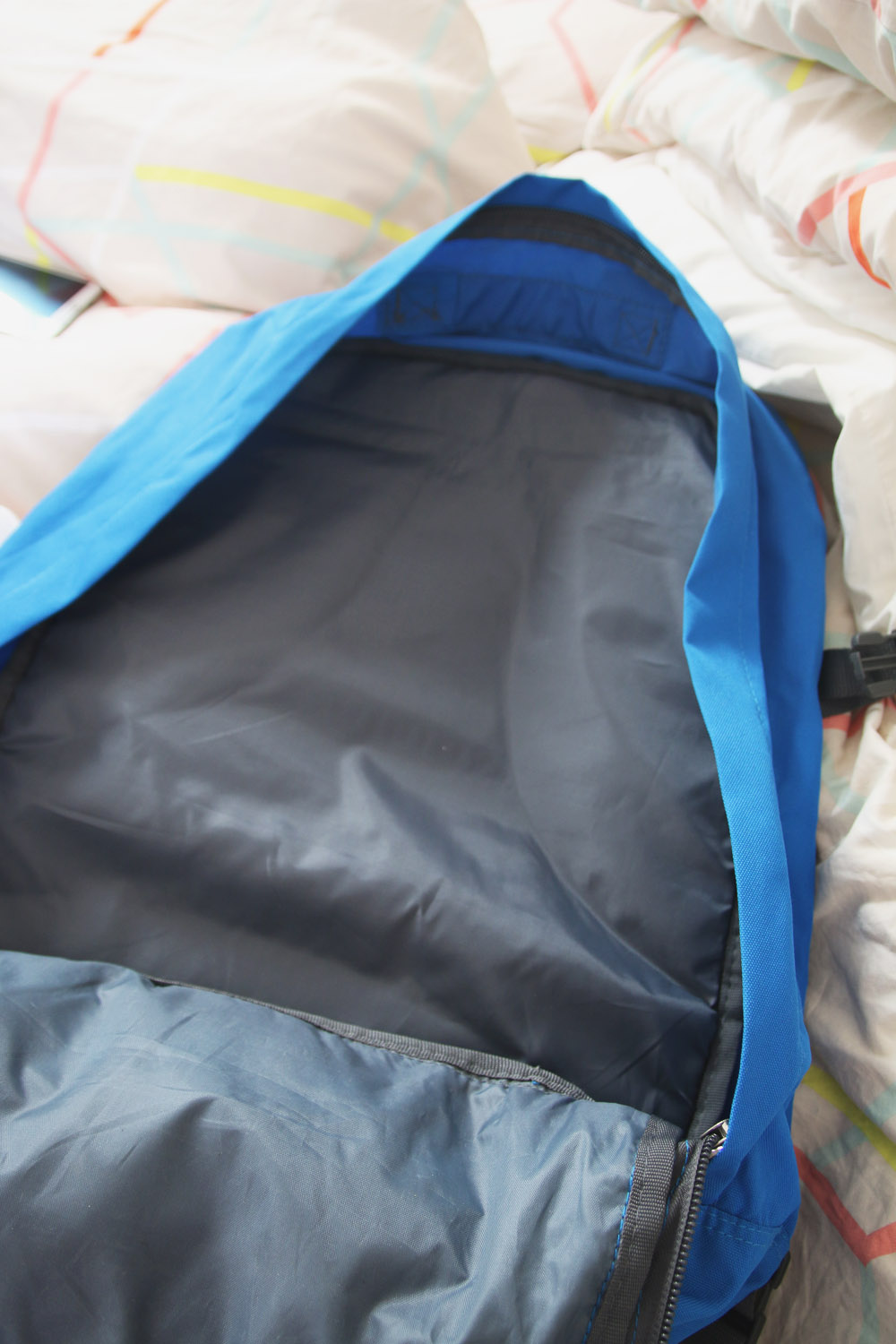 Cabin Max Backpacks
I thought I'd do a little review of our Cabin Max Backpacks as we use them quite a lot for travelling. We bought them back in 2014 for our trip to Marrakech as it was the first flight we'd been on where we didn't have any checked bag and they're still going strong 5 years later! When I was trying to find a small cabin suitcase, I weighed up the pros and cons of a cabin-suitcase or a backpack and the backpack won!
The main thing that swayed me was that most cabin suitcases by themselves weighed over 2kg leaving me with under 8kg for all of my clothes! That definitely didn't seem like a lot once you've got all of your clothes, toiletries, camera gear and laptops etc packed inside. As most airlines only allow you to travel with the one cabin bag, you have to be able to pack everything into as much space as possible.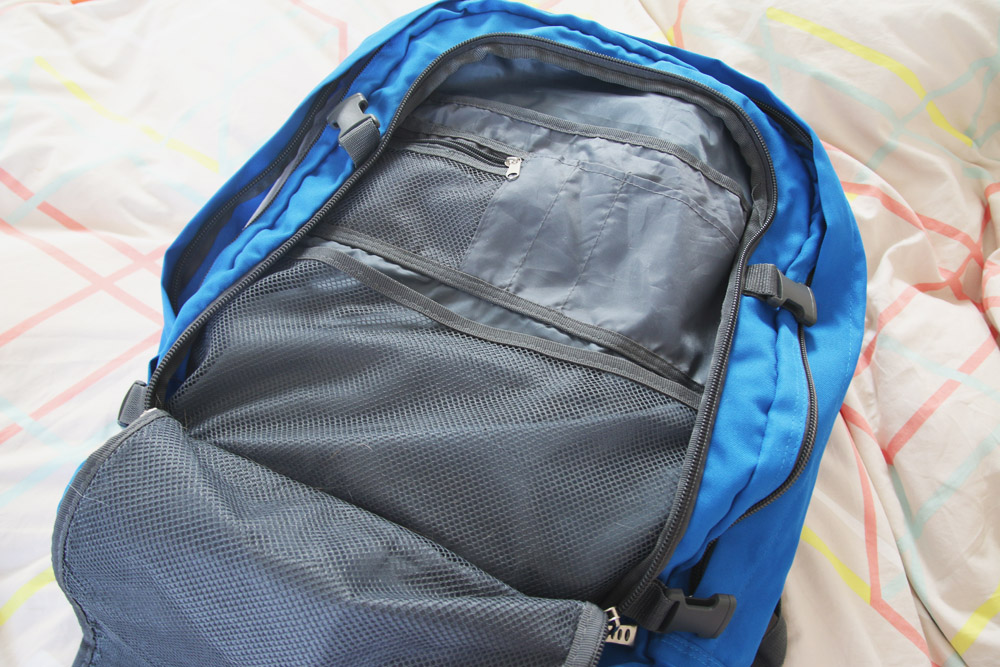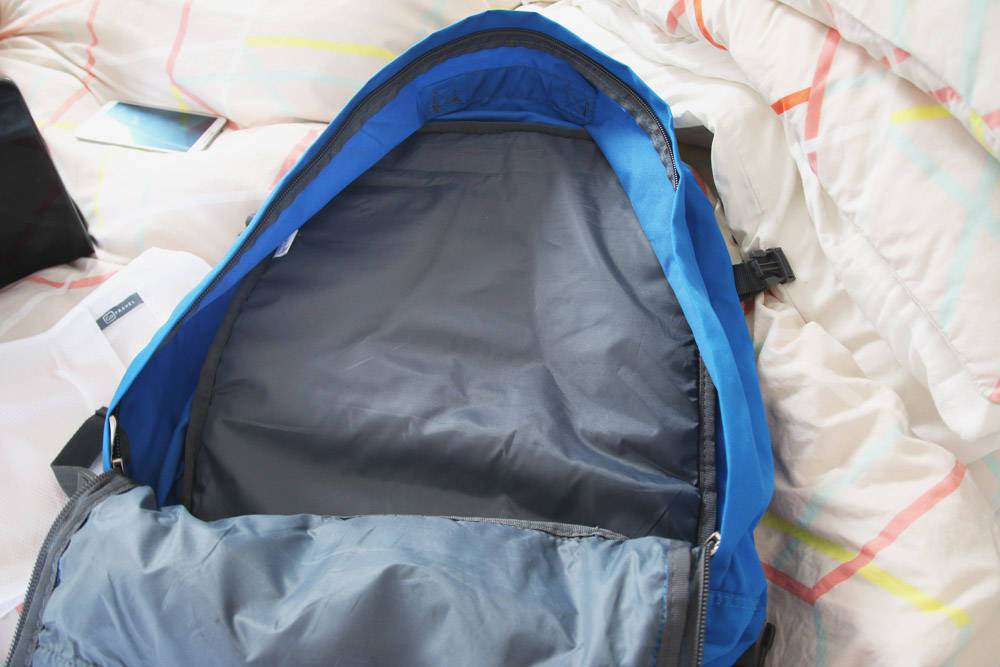 Size & Weight
The Cabin Max Backpacks that we bought weigh around 650g, giving us almost our full 10kg Ryanair allowance to use! We bought the original Cabin Max Metz* bags, as they are Ryanair approved sizes (55cm x 40cm x 20cm) and can carry a total of 44 litres, but they have a whole load of different style and size bags to choose from, and even include some Wizz Air approved backpacks. They come in SO many colours and patterns too! We've got the blue and grey ones, but they also do things from flowers to polka dots!
Storage
I love the Metz backpack because of all of the compartments it has. The outside of the bag has 1 front compartment, which I usually use for things like passports or boarding cards for quick and easy access. Then there's 2 other compartments. The first is a smaller compartment, with little zip and mesh areas for holding smaller items. I usually store things like liquids to take out easily at security, or if we're flying with Easyjet, then all of my airplane things too like my i-pad and phone so I can just grab them when we get on the plane.
The main compartment is for everything else. It's huge, so I'd put everything else in here, like my clothes, cameras and laptop. The best way I've found to pack these, because they don't have a rigid shape to them like suitcases do, is to use packing cubes, so that everything is compacted and doesn't slide around while you're moving. You can find loads of packing cubes online, like these ones* – they're a lifechanger! I can't go away at all without them now!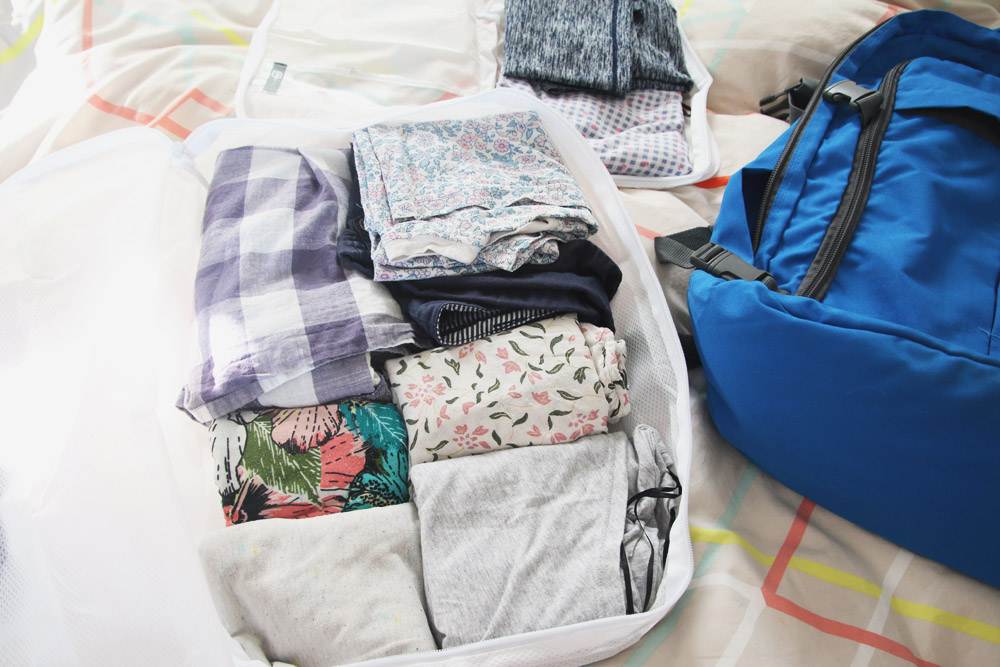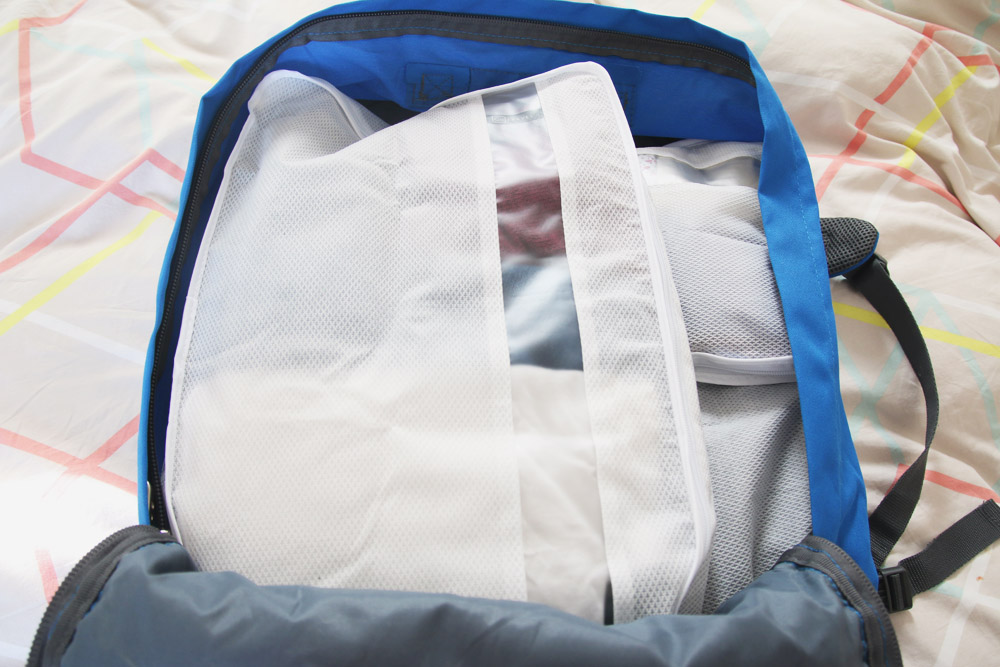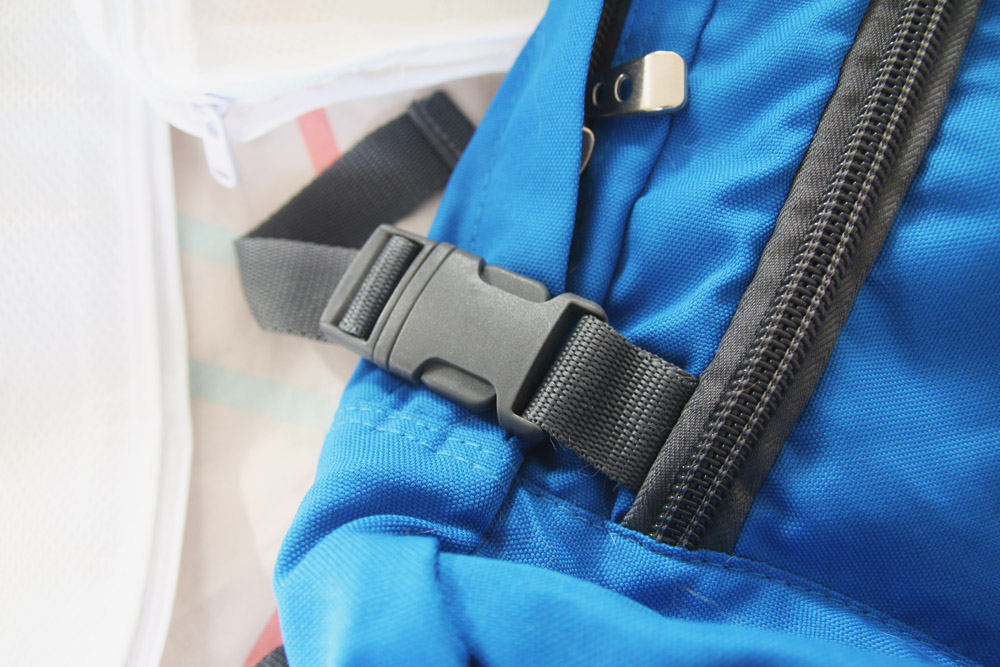 Comfiness
They have great back support and the straps are all padded including the top carry handle, along with padding across the back of the backpack. They're quite thick around the back, so you don't get things poking into your back too much either. I love that the straps are really thick aswell, which helps take the pressure off of your shoulders as much.
They've also got all the adjustable side straps too which you can clip together then adjust as needed to stop everything inside rolling around.
We use ours whenever we go away and need a soft case that we can fold away – they're perfect for using on our campervan and caravan trips, as we can unpack them and then just roll them and store them in a cupboard and they don't take up too much room. Or when we go away for a long weekend in the UK as you can fit loads in them and they're still pretty lightweight once filled.
You can buy the backpack shown here from Amazon – there's plenty of colours to choose from!
*This is not a sponsored post in any way (but does contain an affiliate link) and all thoughts are my own. 
Follow
Save