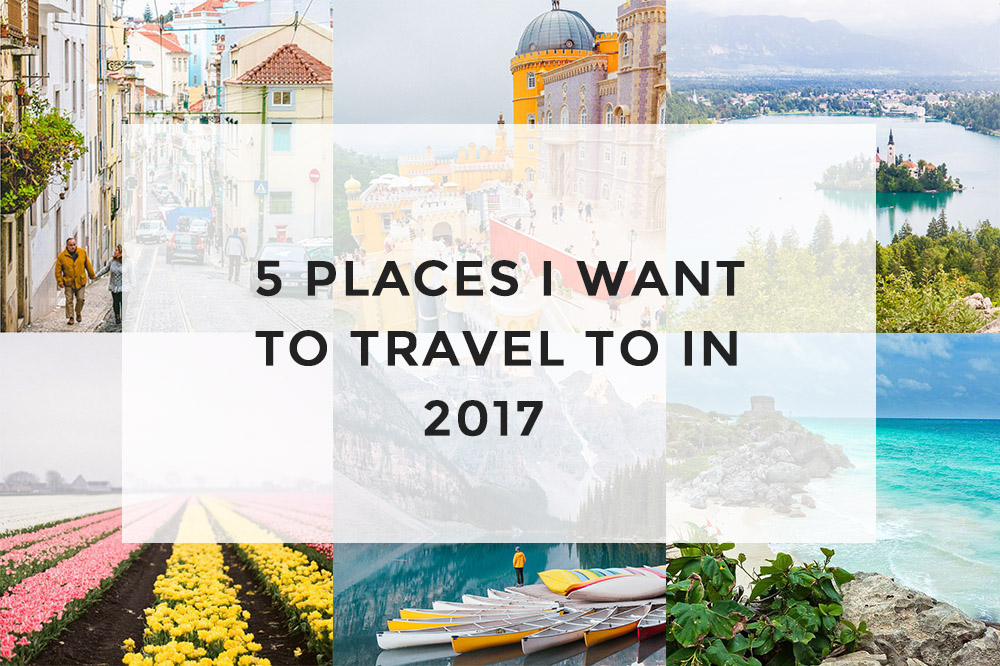 At the beginning of last year, I did a little post about the five places that I most wanted to travel to during the year. Obviously, five was a little ambitious, but hey, a girl can dream right?! We did manage to tick two places off of the list though, so I'd say that was pretty good going. We've already booked for a third one on the list for this year and I can't wait!
As I said last year, there are SO many places in the world that I'd love to visit, and while a trip to China or Peru is right at the top of my travel bucket list at the moment, sadly they aren't going to be happening any time soon with our budgets. I tried to keep my list as affordable as possible, with a couple of splurge holidays added in there again. You never know right?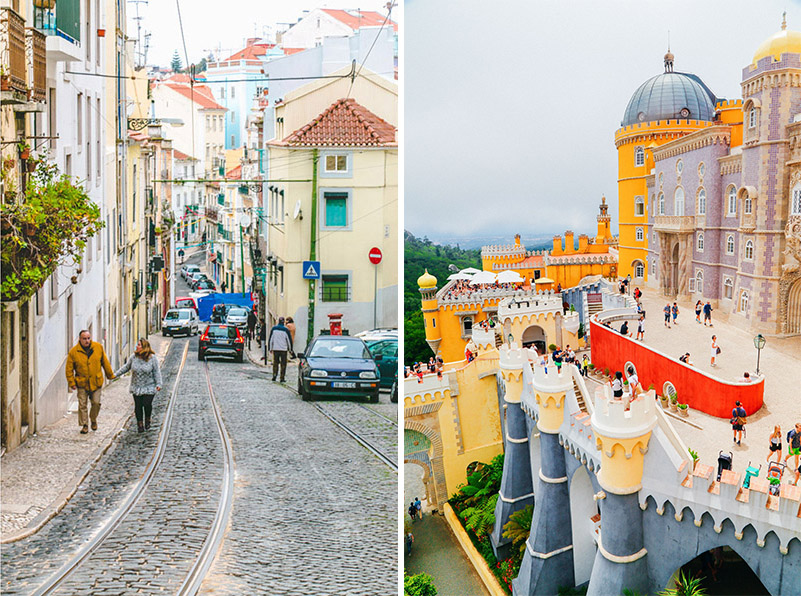 1. Lisbon, Portugal
Yep, this was on last year's list too, but this year we're actually going! We booked it just the other day and I'm so excited! While it was on my list last year, seeing Yaya & Lloyds trip to Sintra just completely sold me on visiting there, and I knew that this year I had to visit. I'm so excited!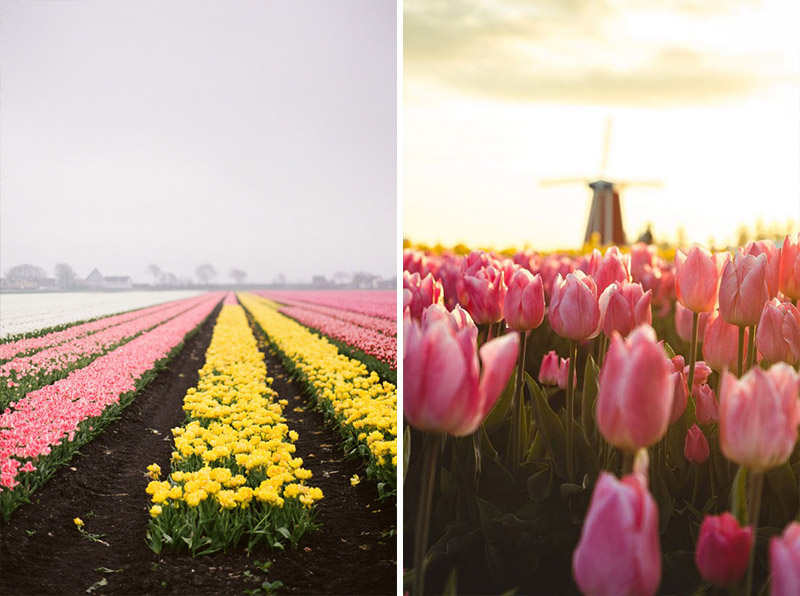 2. Holland, The Netherlands
Every April my instagram feed is filled with photos of tulips and the tulip fields in The Netherlands. It looks amazing! The perfect lines of different coloured tulips, or complete fields of the most amazinly coloured pink tulip. So pretty! We almost booked a little weekend road trip there last spring, but Shane had too much work to do (as usual) so we decided to leave it and go this year.
Well, we've got our little campervan now, and while it's definitely a long way off being finished, we've still got 4 months to work on it until the tulips are in full bloom. So hopefully, we'll take the van out on one of it's first roadtrips to see them!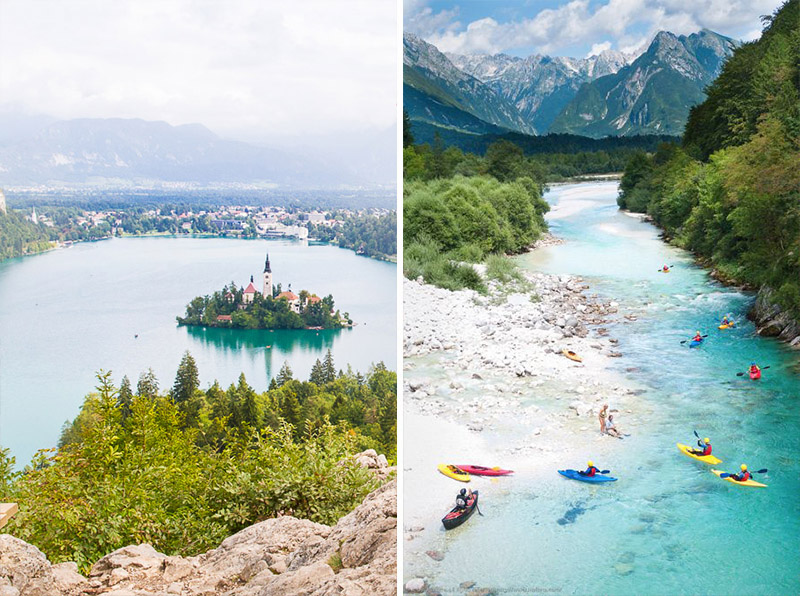 3. Slovenia
Slovenia looks SO stunning! I've seen it pop up on a few blogs the past couple of years and I just have to visit. Again, we almost booked to go here last summer, but Shane's workload was just too much. I really want to take a road trip from Ljubljana, up to Lake Bled, and then through the mountains to Bovec to see the stunning blue rivers and white water rapids!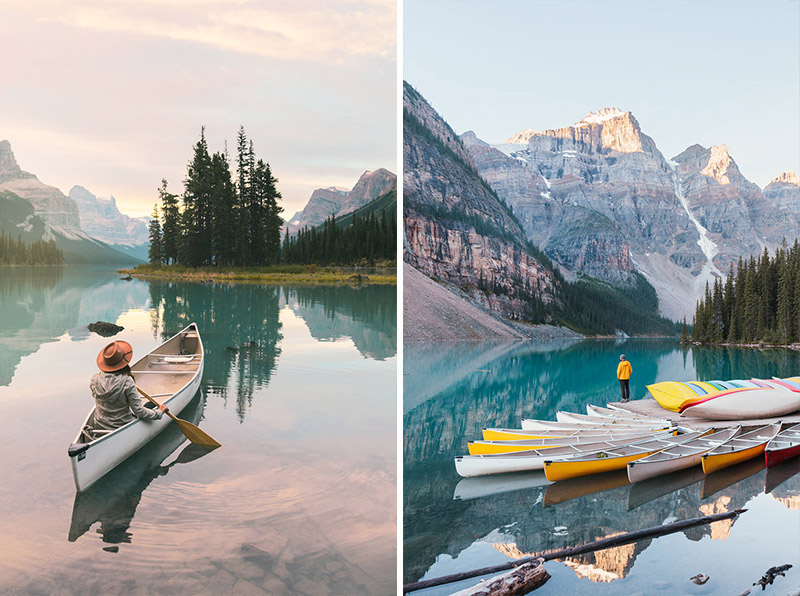 4. Alberta, Canada
Ever since I was a kid I wanted to visit Alberta in Canada. I actually almost took a gap year to go work on the slopes in Banff so that I could snowboard all winter long, but it never happened haha! Lake Louise and Moraine look so incredible! I actually have family in Toronto that we might be going to visit this year, and while it might not be Alberta, it's still Canada and Montreal is only a days drive away which is another place that I'd love to visit (oh and the Niagara Falls too).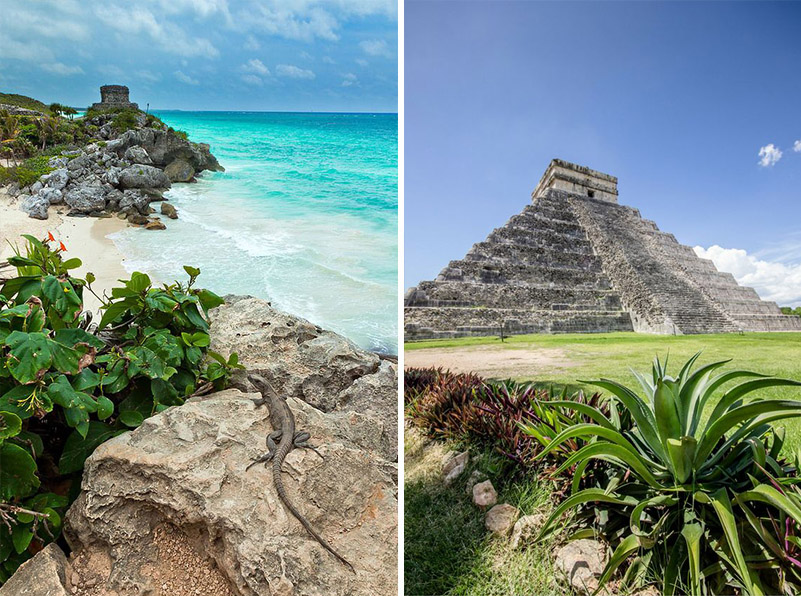 5. Tulum, Mexico
Mexico is another place that I've wanted to visit since I was a kid. I've been craving a nice tropical beach holiday for so long now as all of our recent holidays have been sightseeing in European cities, and Mexico is the perfect place for a beach holiday. We couldn't just sit by a pool or on a beach for a whole entire holiday (I don't even think we could manage even a few days of it), so Tulum is the perfect place for us. It's got Cancun nearby, ancient Mayan Ruins and crystal clear seas with white sand beaches.
Where would you love to visit this year?
Sources: Lisbon 1 / Lisbon 2 // Holland 1 / Holland 2 // Slovenia 1 / Slovenia 2 (couldn't find the original source for this) // Canada 1 / Canada 2 // Mexico 1 / Mexico 2
If I've put the wrong source, please let me know and I'll get it changed ASAP!
Save
Save
Save
Save