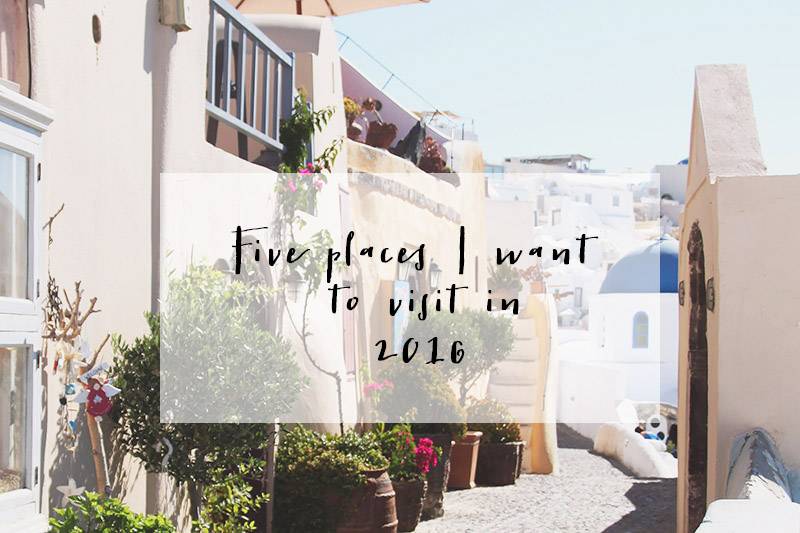 If you know me, you'll know how much I love to travel. I don't think there's a day that goes by where I'm not searching for holidays – seriously! In a couple of months, I'll finally have paid off my credit card and will be able to actually start saving money for holidays! Although I probably won't get to visit most of these places, I thought I'd share my top five places that I want to visit this year that are pretty low budget friendly, and of course one more expensive holiday, you know, just incase I happen to win the lottery or something haha!
I'm not going to lie, but trying to narrow down all the places that I want to visit into just five took forever! The list is pretty much the entire world, so you can just imagine how hard that was. But I tried to look at it realistically of where I could actually visit this year.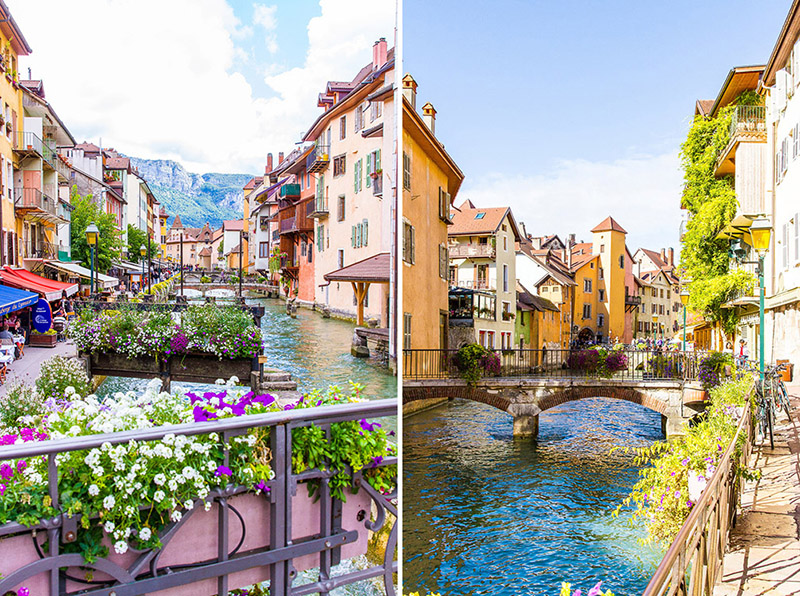 1. Annecy, France
Ever since I saw Annecy on Connie's blog, I was in love! It looks like something out of a fairytale, with all the flower lined streets along the river, the crystal clear water and the mountains in the distance. It's in the French Alps around an hour and 30 minutes from Lyon in France and Geneva in Switzerland, so it's pretty easy to get to and there is so much to do around the area. We've actually already booked our trip here for the summer, and I am SO excited.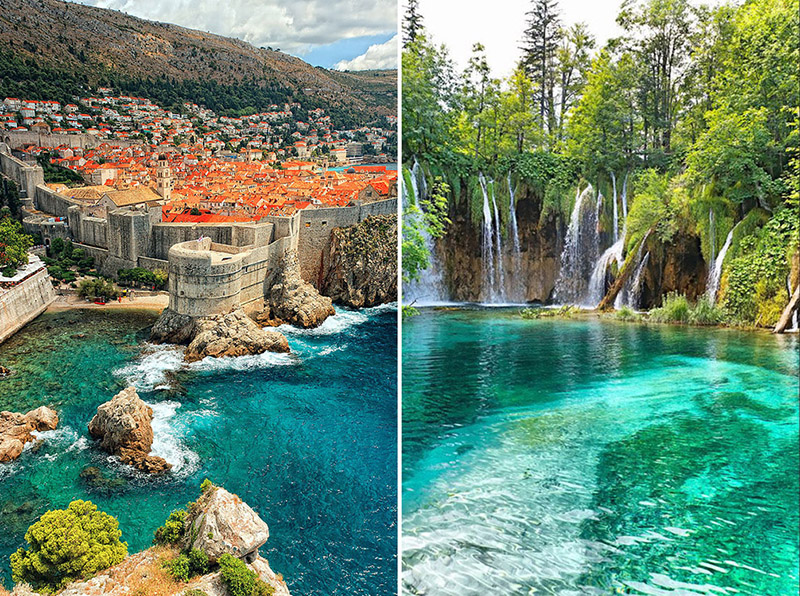 2. Dubrovnik, Croatia
Croatia is another place that looks like it's out of a fairytale, especially Dubrovnik, with the old cobbledstone streets and buildings encased in the old city walls. It's right by the sea too, with amazing beaches with crystal clear water! If we were to visit Croatia, I'd love to take a trip to Pltivice Lakes National Park, which is around a five hour drive from Dubrovnik, so we'd probably make a bit of a road trip of it and stop off somewhere like Split on the way which looks pretty amazing too!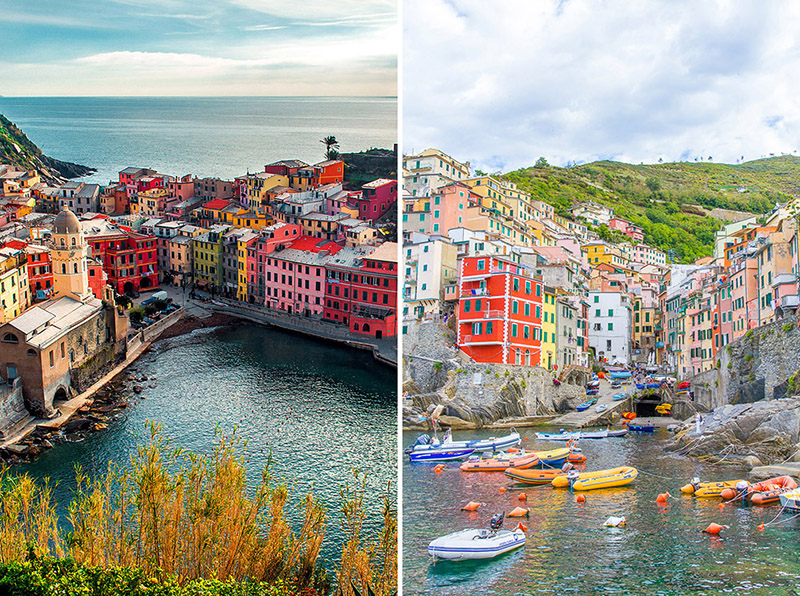 3. Cinque Terre, Italy
The first time I visited Italy was last year while on our cruise – we stopped in Sicily, Naples/Sorrento and Rome. In all honesty, we didn't like Italy. I think more than anything it was the cities as we really liked Taormina – a little hillside cobbled town in Sicily. From all the blog posts that I've read from people travelling to Italy, I think the seaside towns seem a lot nicer. I really do want to love Italy, I mean, Italian food is my favourite cuisine, so I think we'd enjoy visiting the colourful towns of Cinque Terre a lot more, even if they are full of tourists. I'd even be up for a trip to Lake Garda/Como or even Positano on the Amalfi Coast.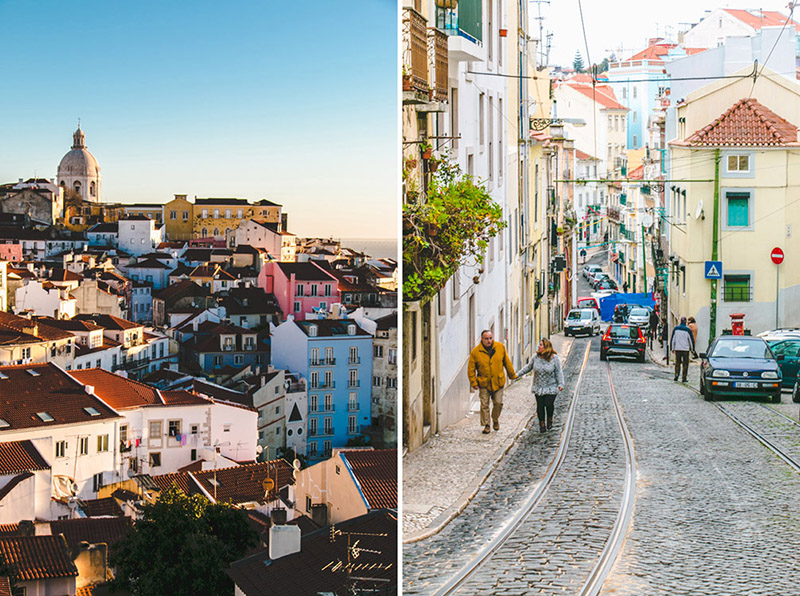 4. Lisbon, Portugal
Lisbon reminds me a little of Marrakech in terms of the streets lined with pretty tiles and patterns, but at the same time being so much more European. It's the capital of Portugal and the biggest city, so there is so much to do there! No doubt we'd fill our days exploring the many castles around the area and wandering the pretty streets. Oh and eating all the pastries – apparently, the 'pastel de nata's' are something to try while in Portugal.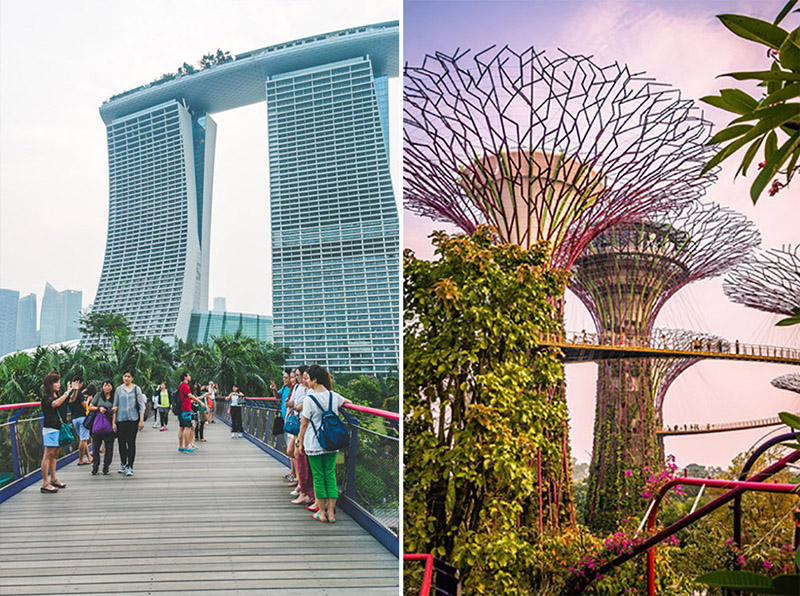 5. Singapore
So Singapore is my splurge holiday. As much as I'd love to visit somewhere like Miami this year, I don't think I could visit and not stop off at Orlando which would end up costing way too much, so for this year I chose Singapore. We visited almost 10 years ago on a stopover to Australia for 2 nights and it was absolutely amazing! So much has changed since then, like the Marina Bay Sands hotel (which I'd totally have to stay at) and the Gardens By the Bay.
So where would you love to visit this year? Have you been to any of these places? What did you think?
Sources: Annecy 1 / Annecy 2 // Croatia 1 / Croatia 2 // Cinque Terre 1 / Cinque Terre 2 // Lisbon 1 / Lisbon 2 // Singapore 1 / Singapore 2 If I've put the wrong source, please let me know and I'll get it changed ASAP!
Save