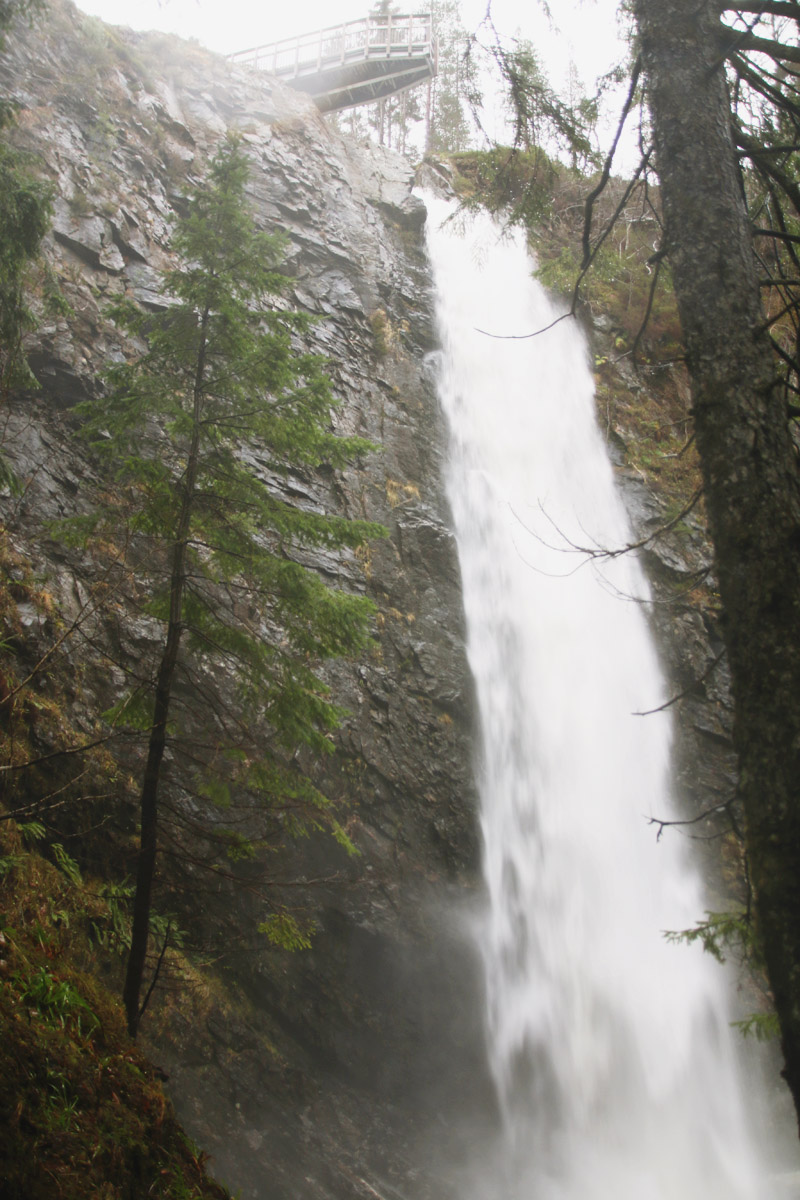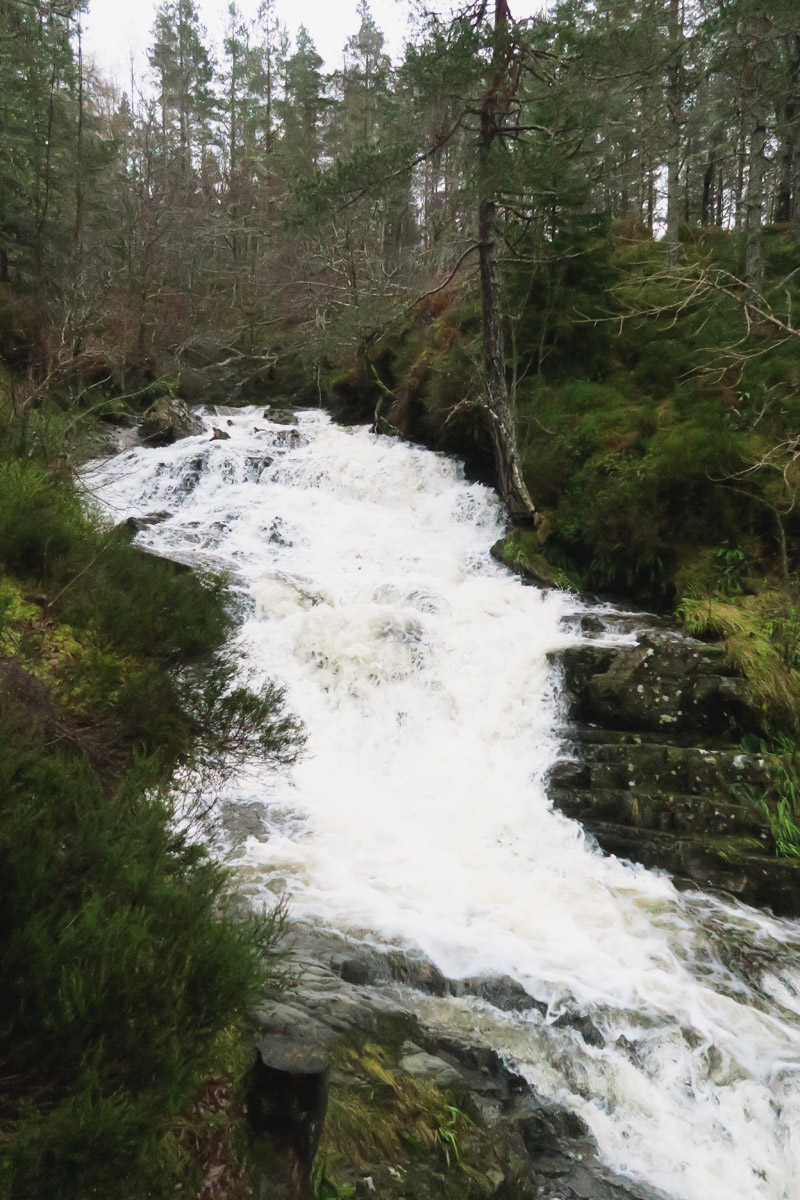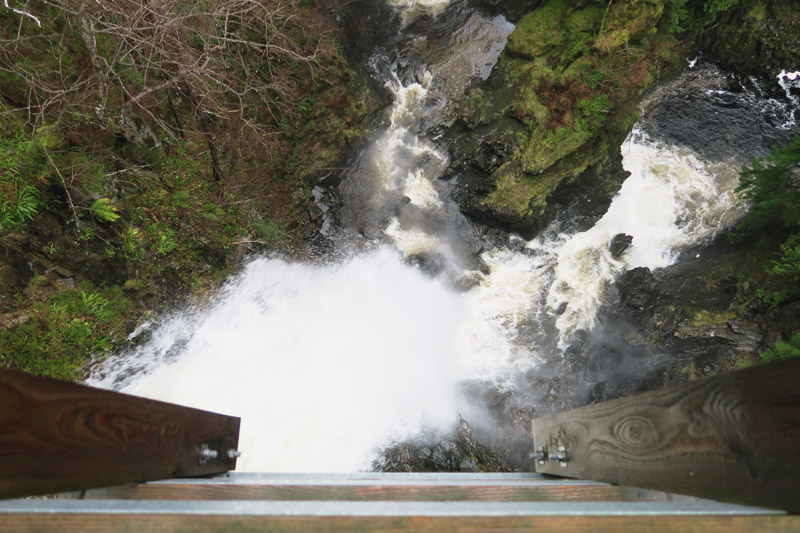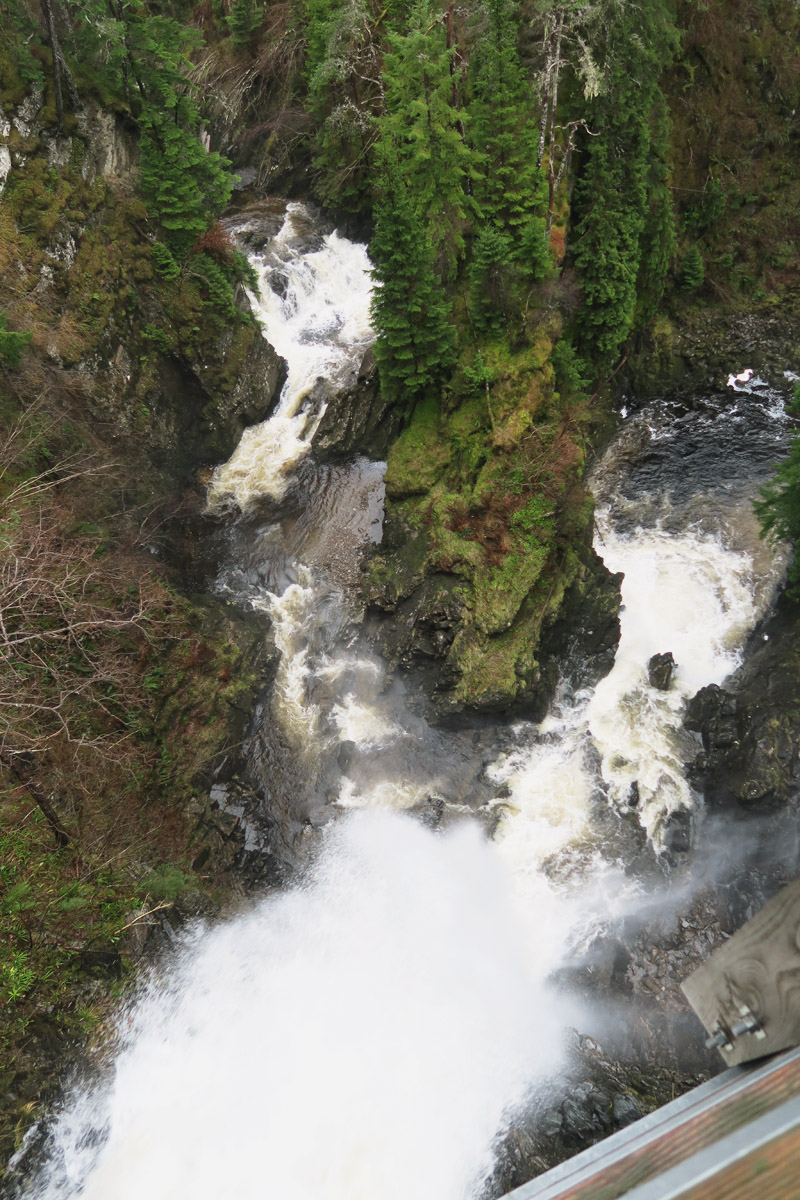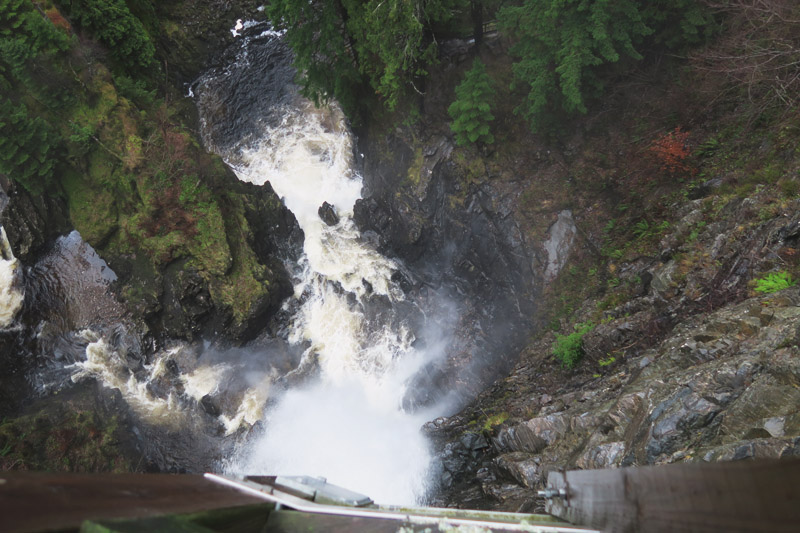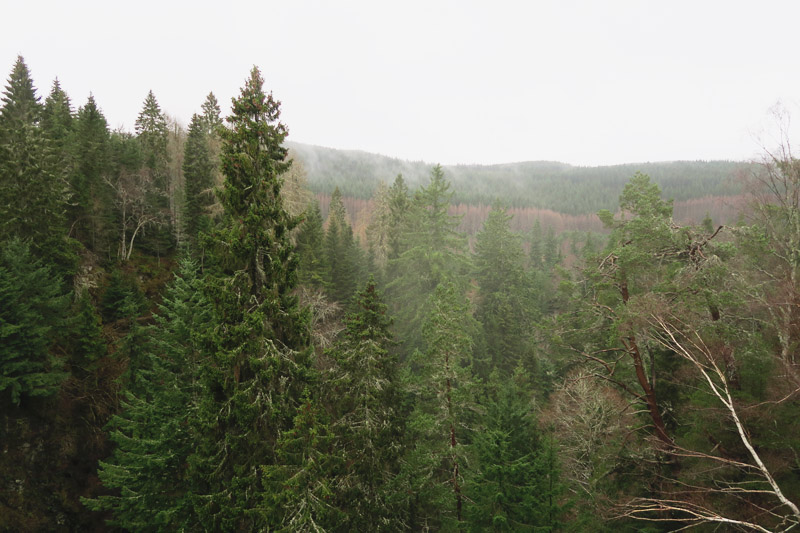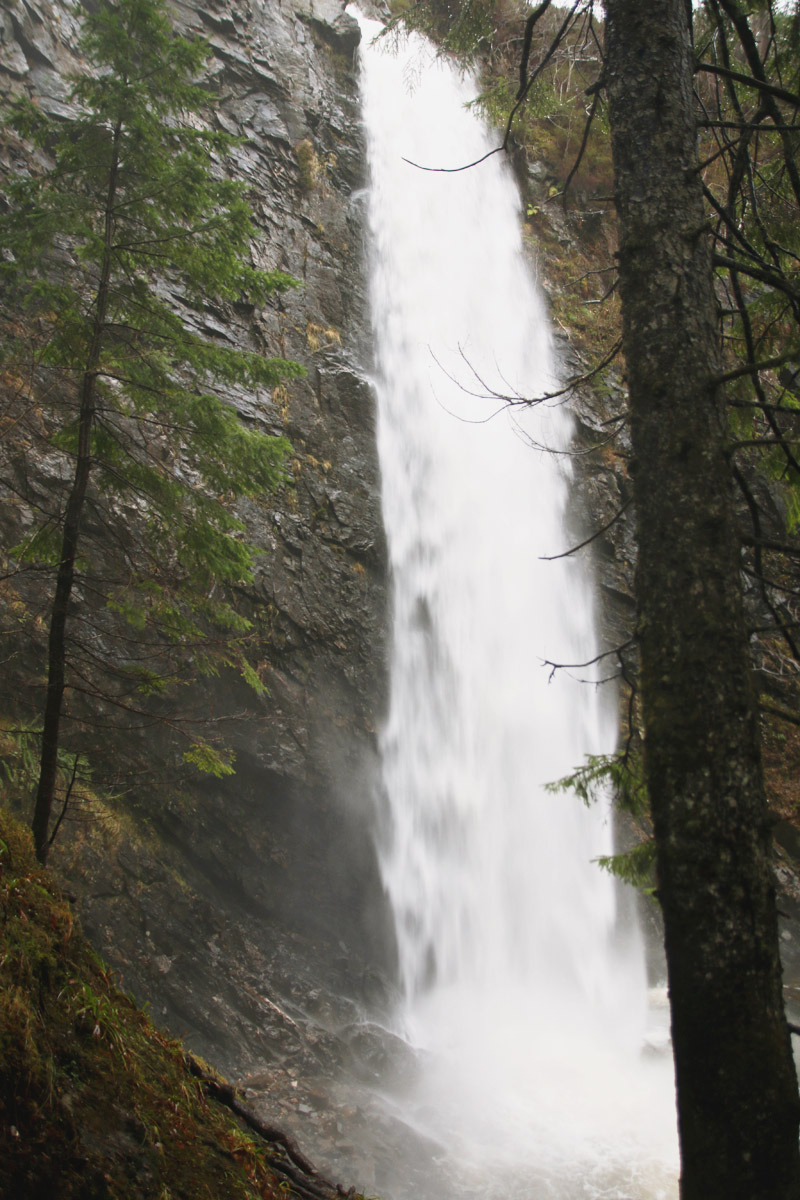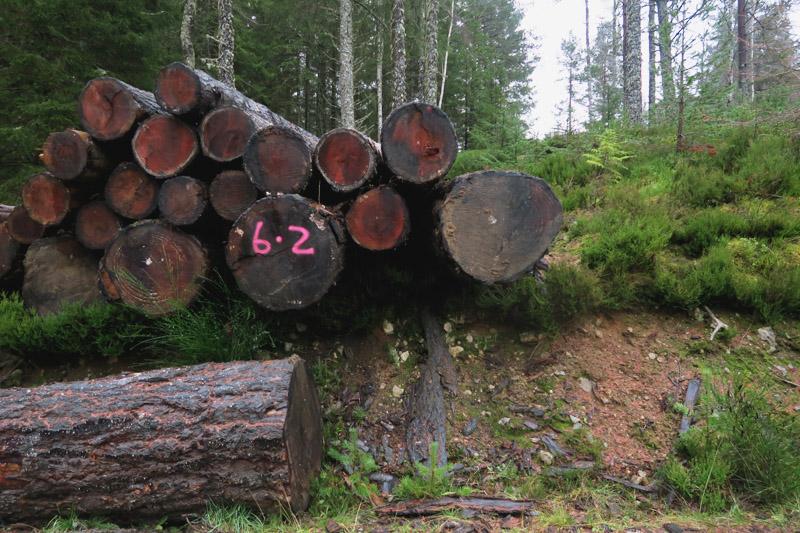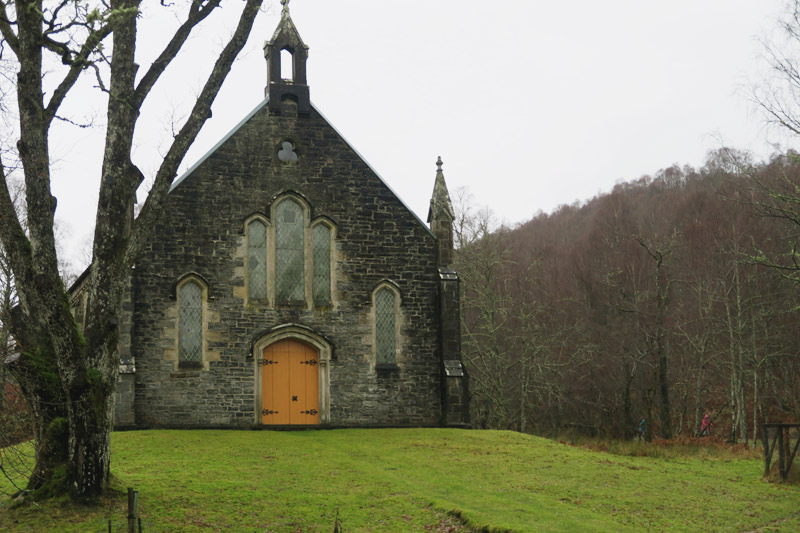 On our last day we had absolutely nothing planned. Most places were closed as it was Boxing Day so we decided to just drive around and see where we ended up. We headed up towards Inverness and Loch Ness as we haven't visited there before. There really wasn't anything to see around there, so I went on the hunt for some waterfalls that we could visit and the nearest one was Plodda Falls.
The drive up to the falls was pretty scary at times – after you left the main road, it was pretty much a single file traffic dirt road on the edge of a huge cliff, but we made it there eventually and luckily didn't come across anyone else on the way up or back down. Yay!
It was a lovely little walk through the woods to get to the falls – with multiple levels to see them at. At the top, there's a bridge that takes you out over the top of the waterfall which was so amazing to see it from above, but also pretty terrifying – it has a drop of 151ft! At the very bottom, there was the tiniest little viewpoint area which was absolutely soaked from the spray from the falls. I think because of all the rain that Scotland had been having it had much more water than usual, so it was crazy at the bottom – I literally got one picture on each camera before the lenses were both covered in water and the rest came out just a complete blur!
We then headed back up to the car as it was starting to get late, but there's another waterfall nearby, Dog Falls, that you can also visit which is only about 15 minutes drive away.