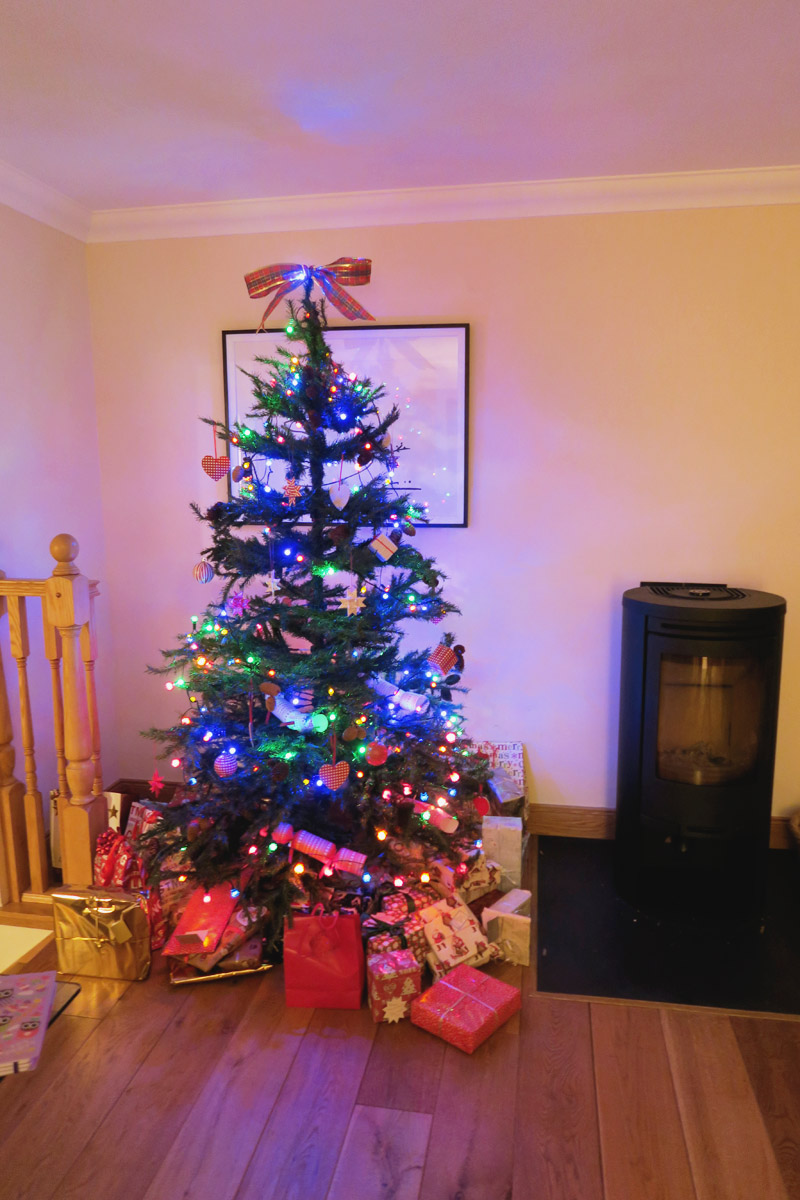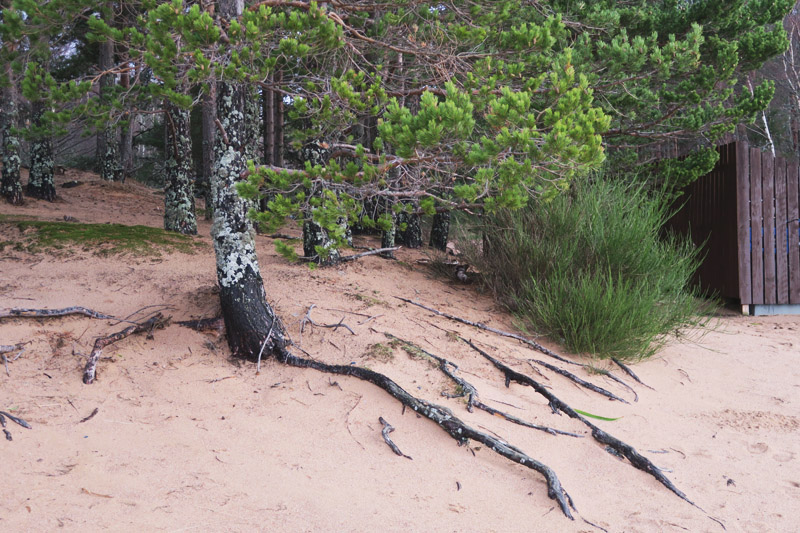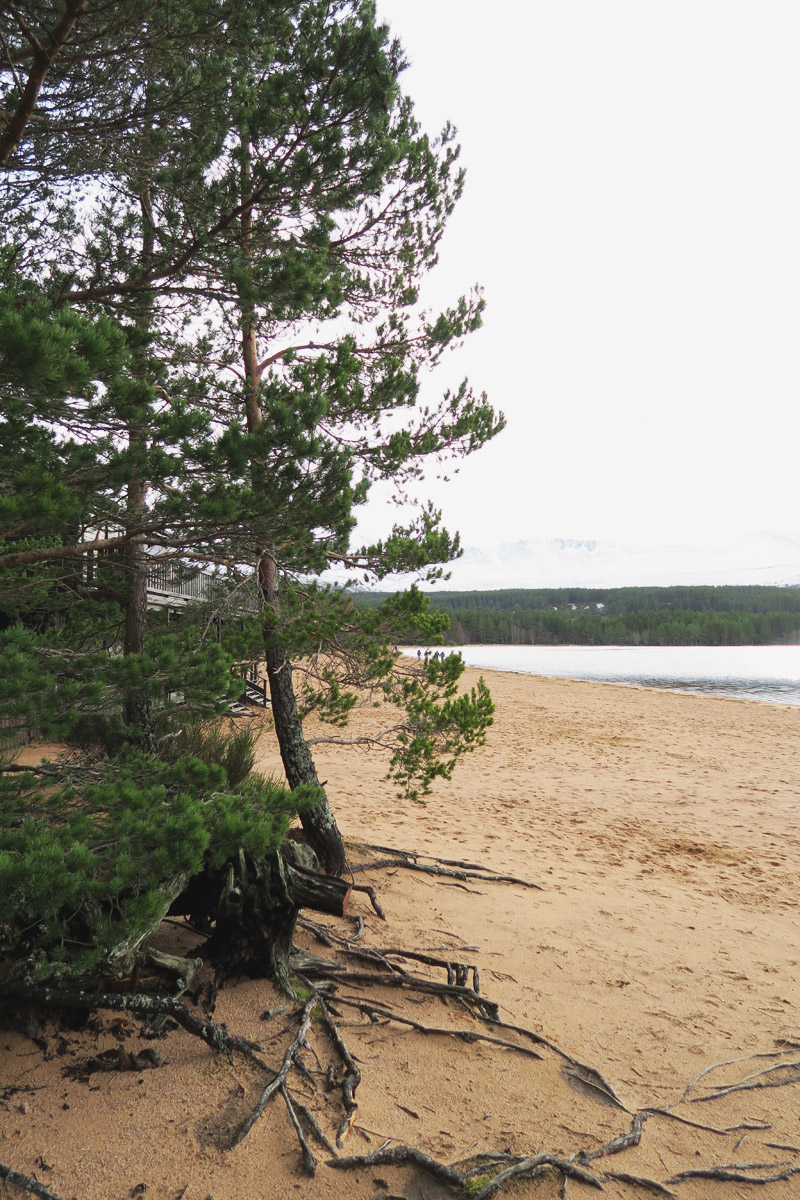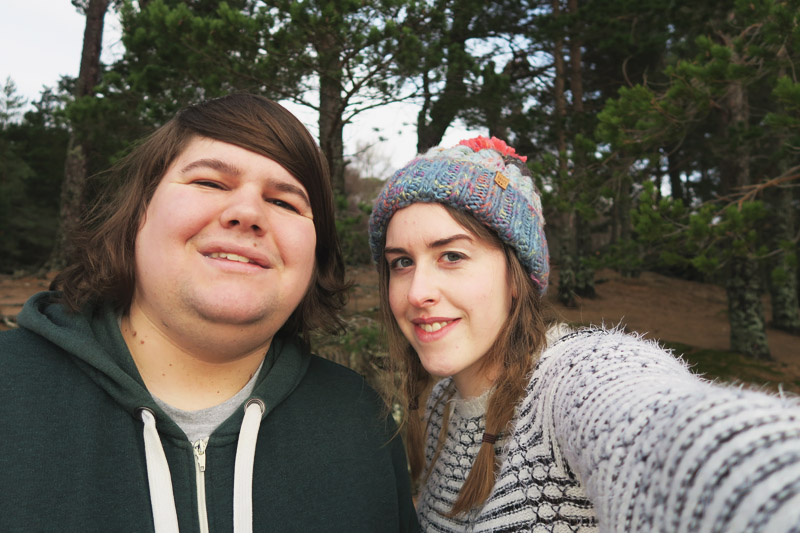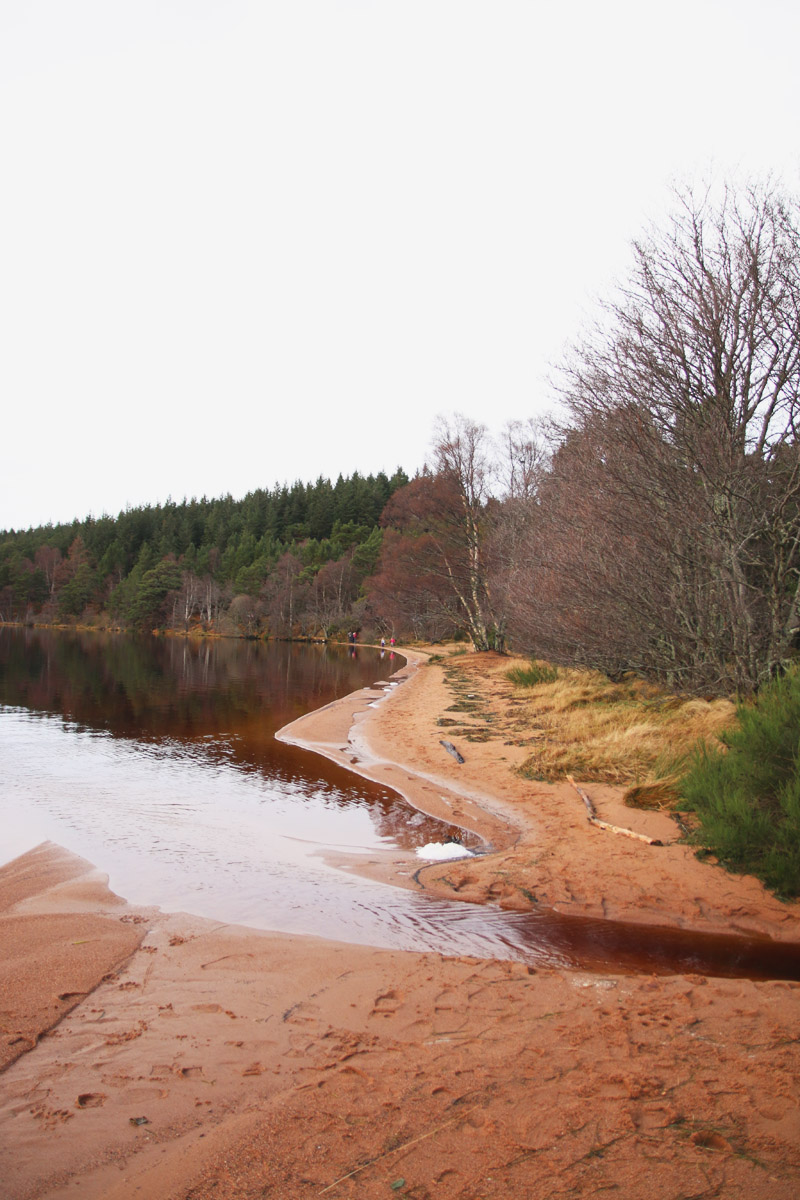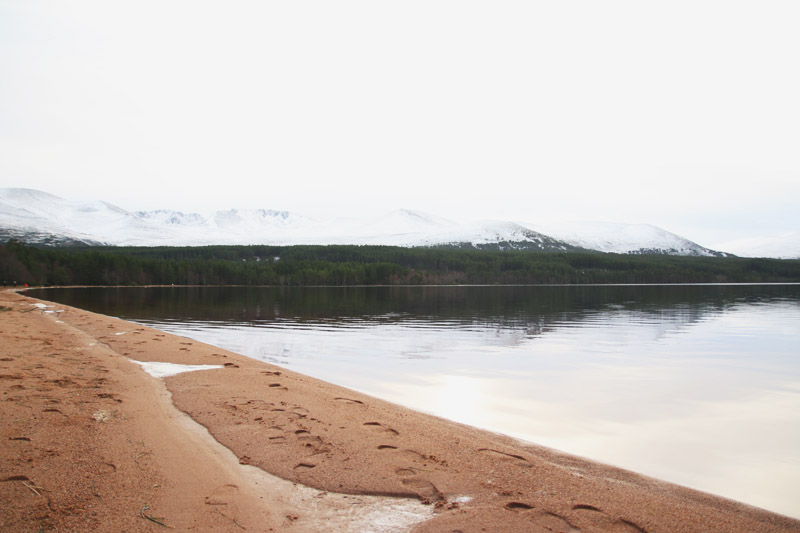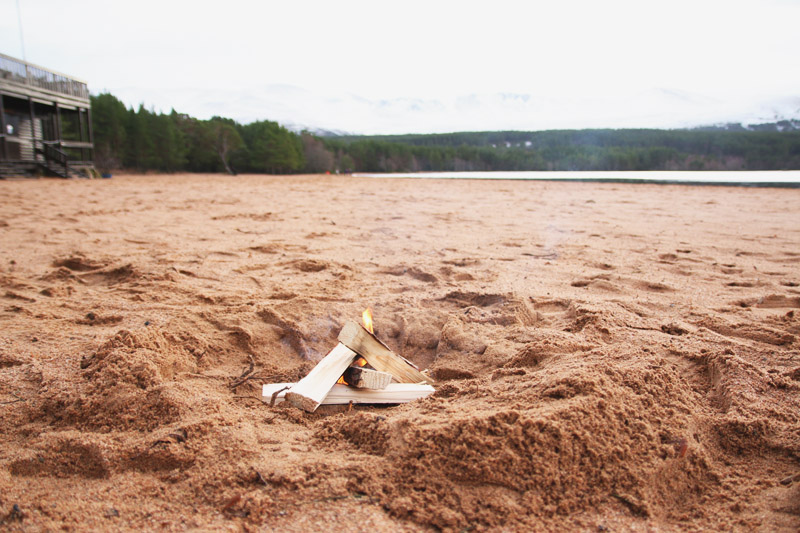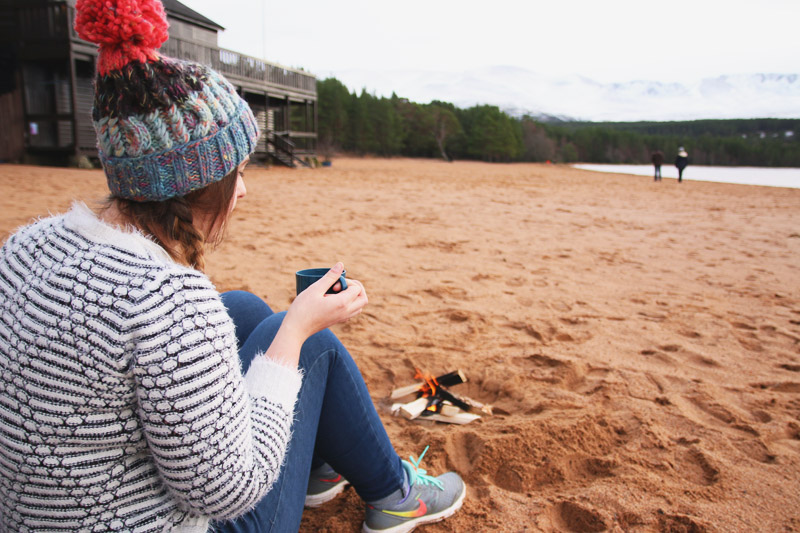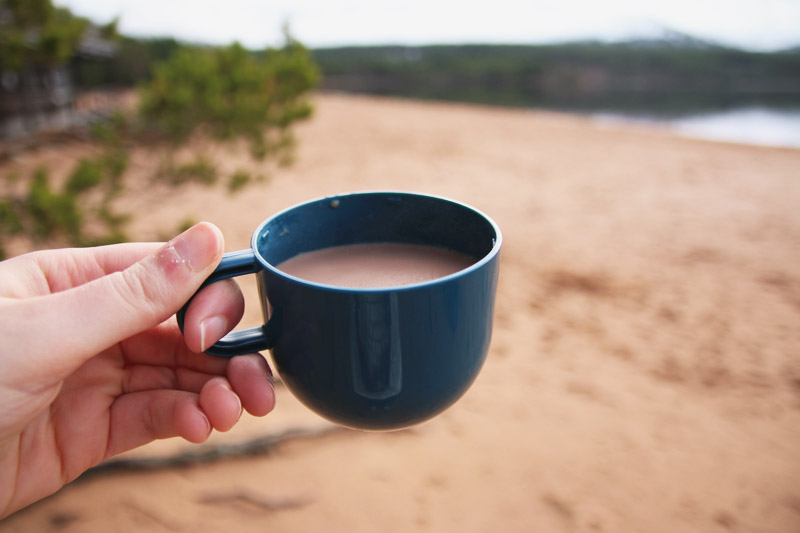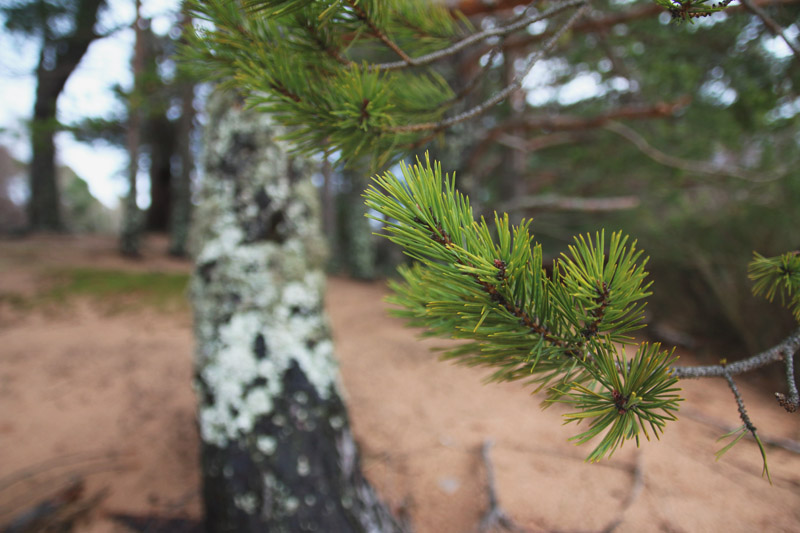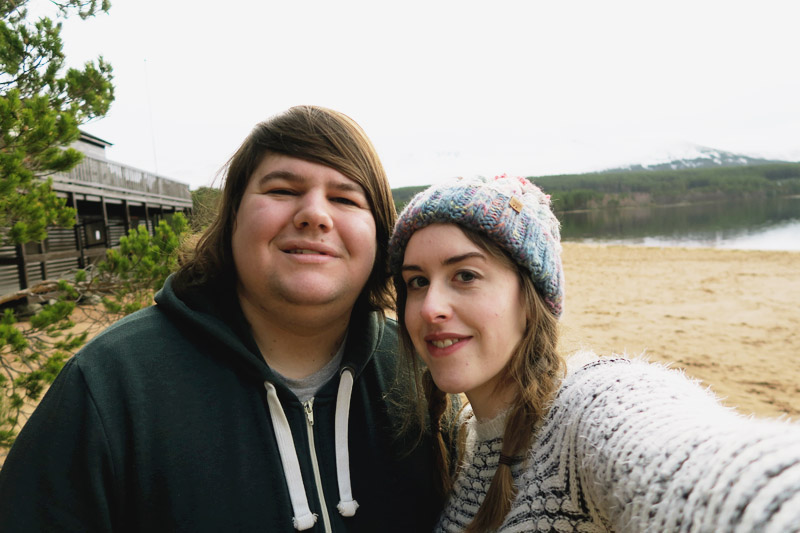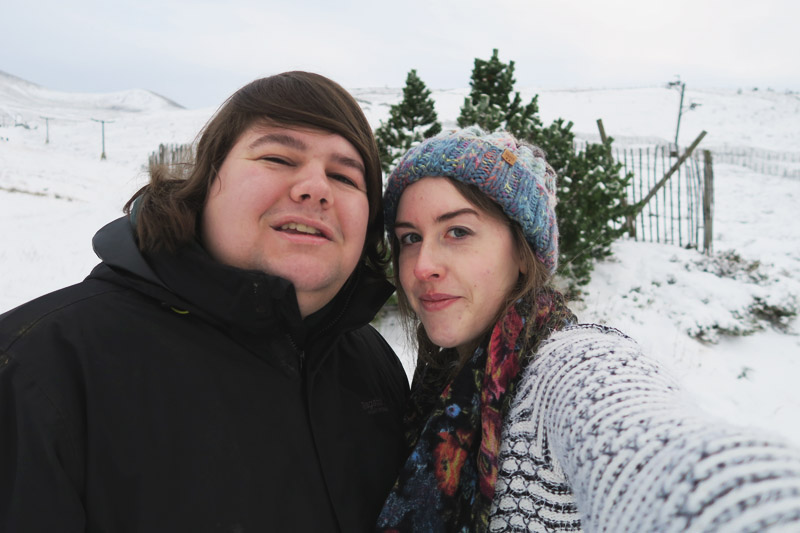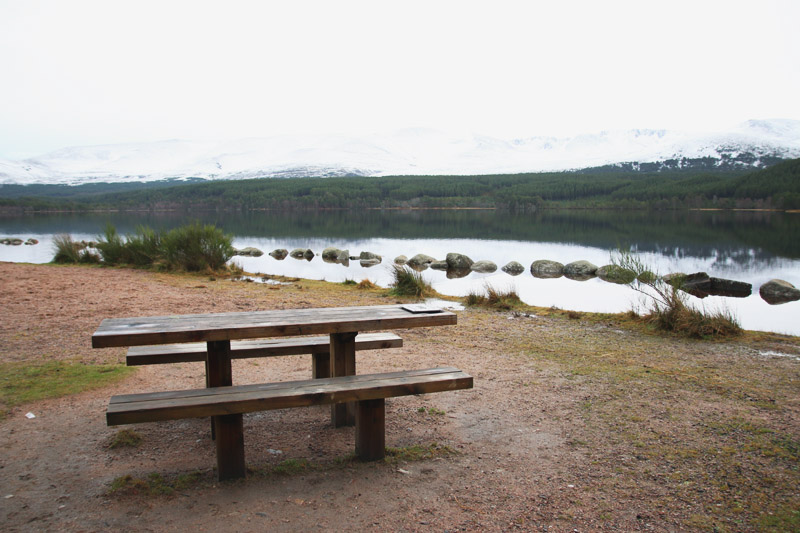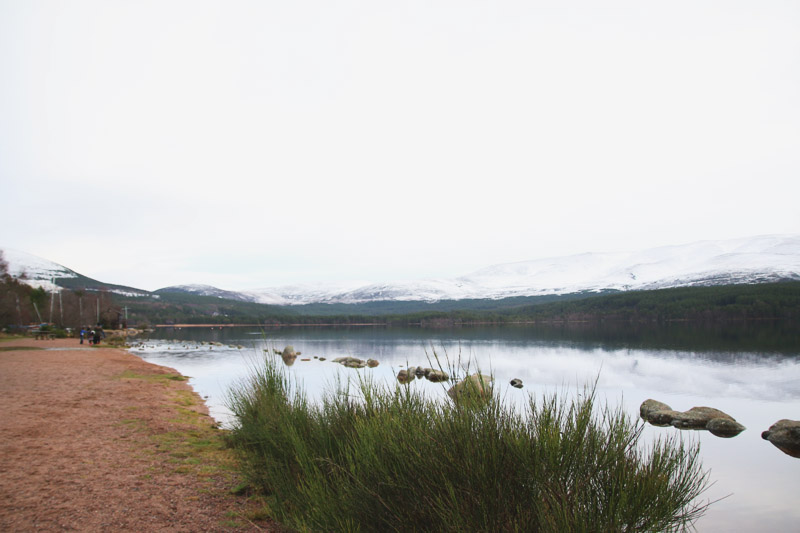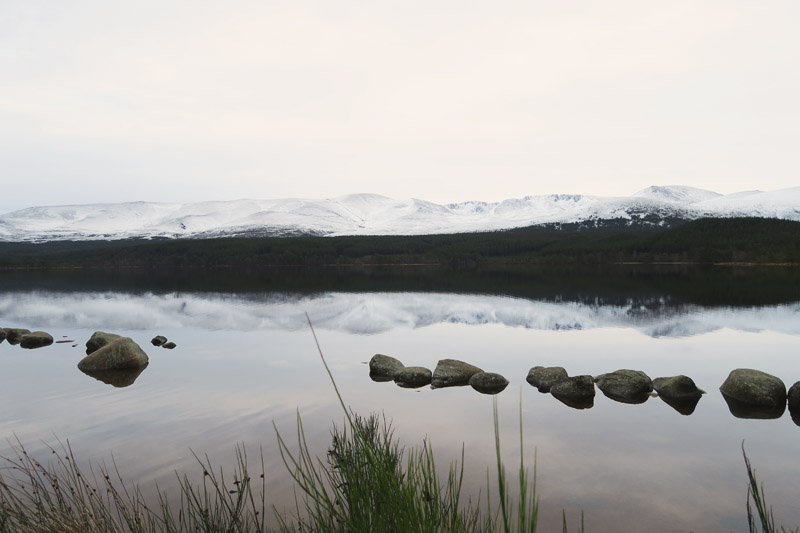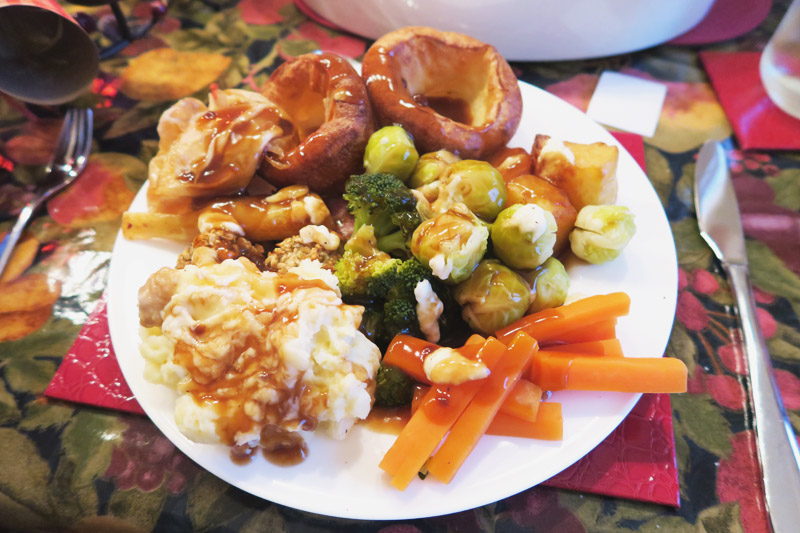 I know Christmas was almost a month ago now, but nevermind. Christmas Day was probably my second favourite day of our trip after our day exploring Covesea Lighthouse and Lossiemouth Beach, and the most exciting part of it? Waking up to see snow and then going to make a campfire on the beach of the nearby loch and then heading up the mountain to see the proper snow! We started off by opening all our presents in front of the wood burner (I totally want on of those for our house) then got ready for a fun day of exploring and eating!
I was so excited to make a campfire on the beach with the snowcapped mountains in the distance and a lovely nutella hot chocolate (you can find the recipe here) and just sit and enjoy being outside. We gathered a tiny bit of the kindling and wood from the house we were staying at and headed over to Loch Morlich. Well it turns out where we made the fire we actually weren't allowed to, but as soon as Shanes dad spotted the sign we put it straight out and cleared it all up haha! It was definitely fun while it lasted though and I was pretty proud of my little fire, which I'd made all by myself!
After, we took Shane's parents and Sister up the mountain to see the snow as they hadn't had the chance to go up yet. It was a lot busier than we expected it to be with all the families out with their sleds, and there were even a few people out with their ski's – though I'm pretty sure there wasn't enough snow for that! It was such a perfect start to our Christmas Day.
We then headed back to the house to find my parents had almost finished cooking the Christmas dinner. It was so delicious and finished off with a trifle that Shane and I had made! Ahh, just take me back now!