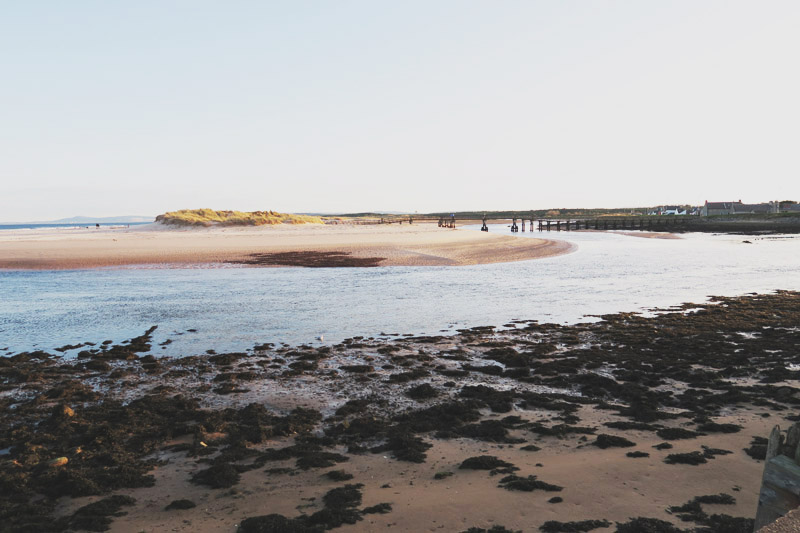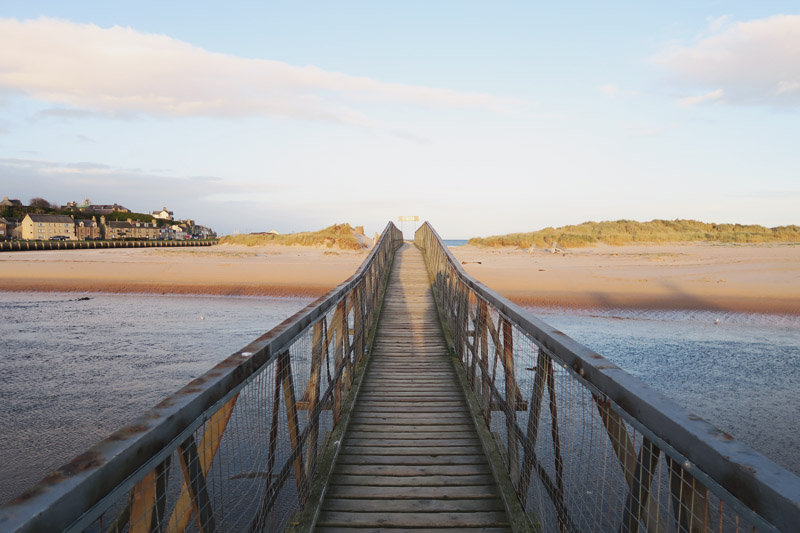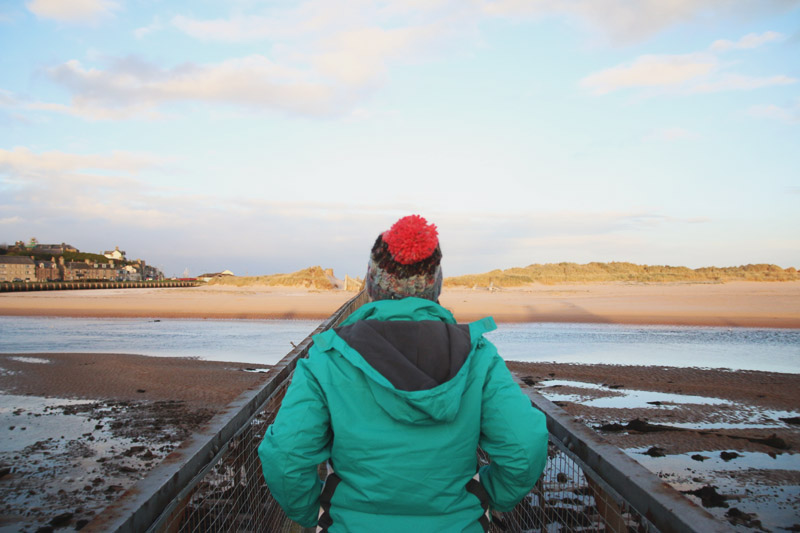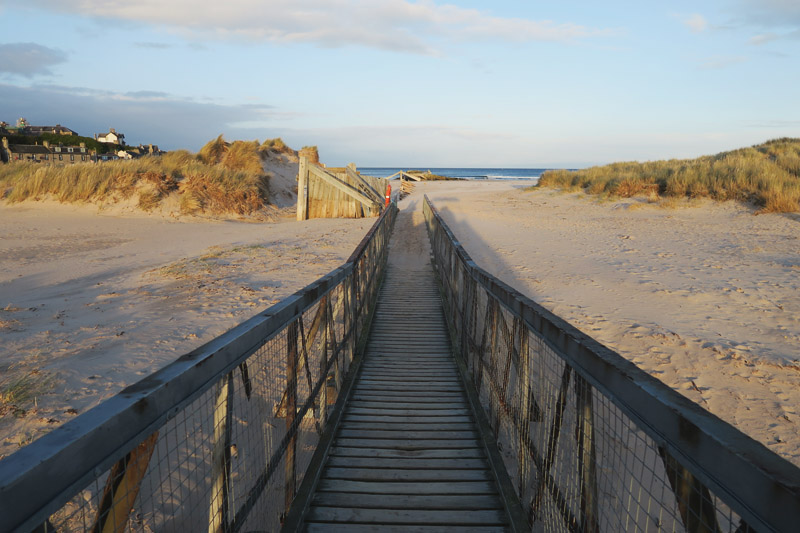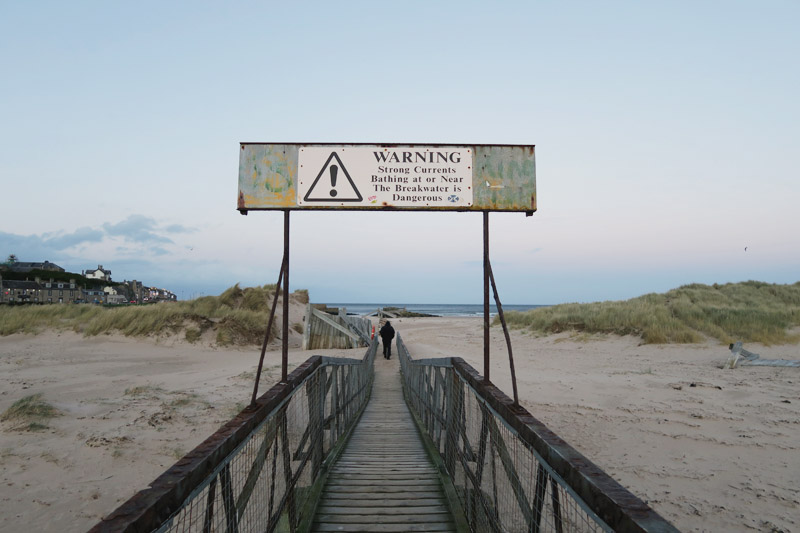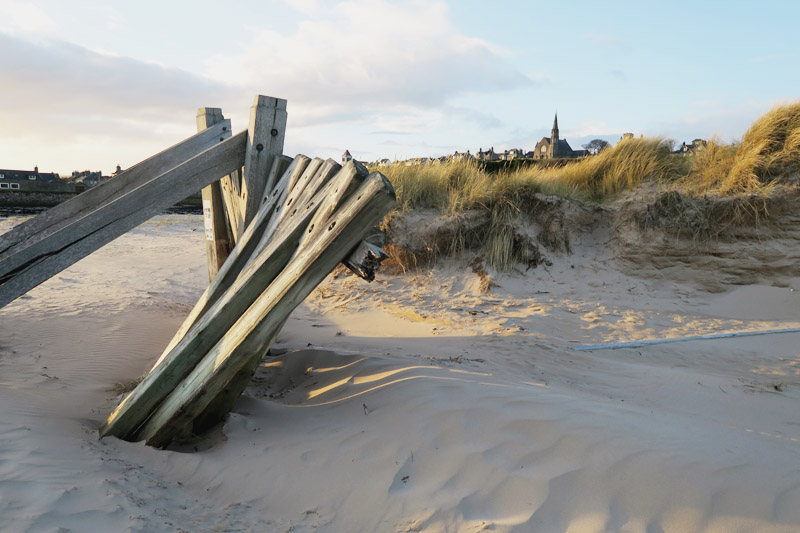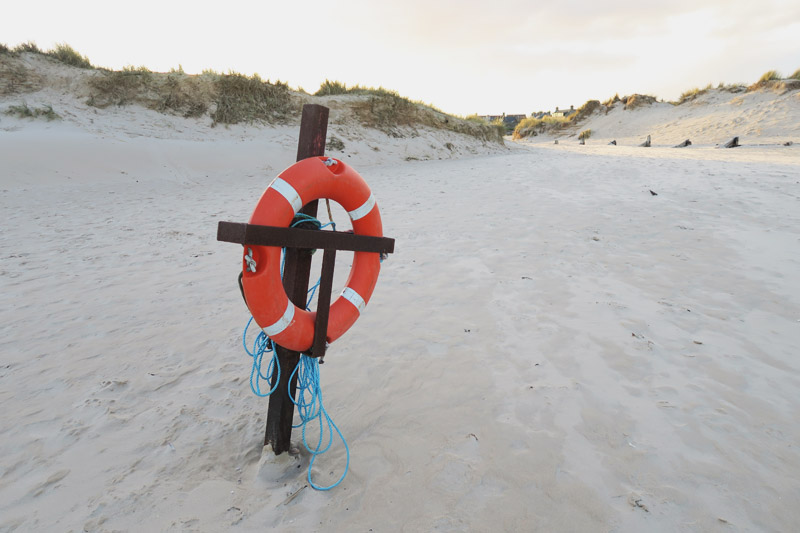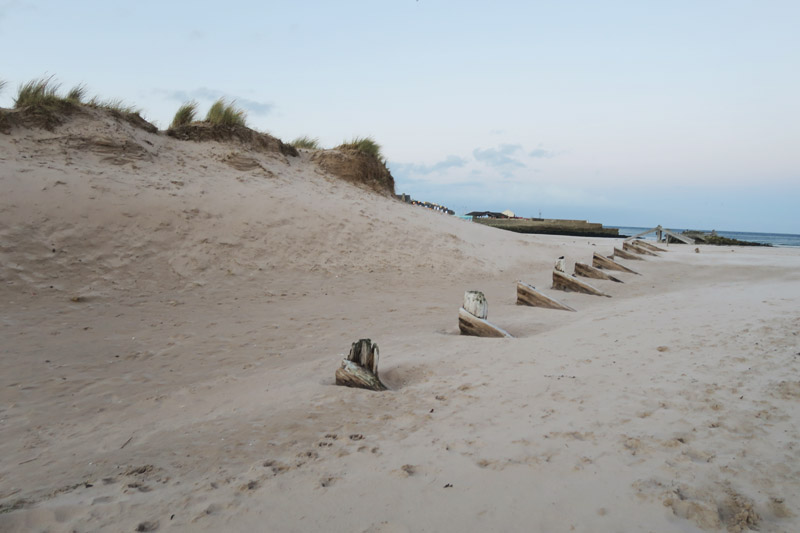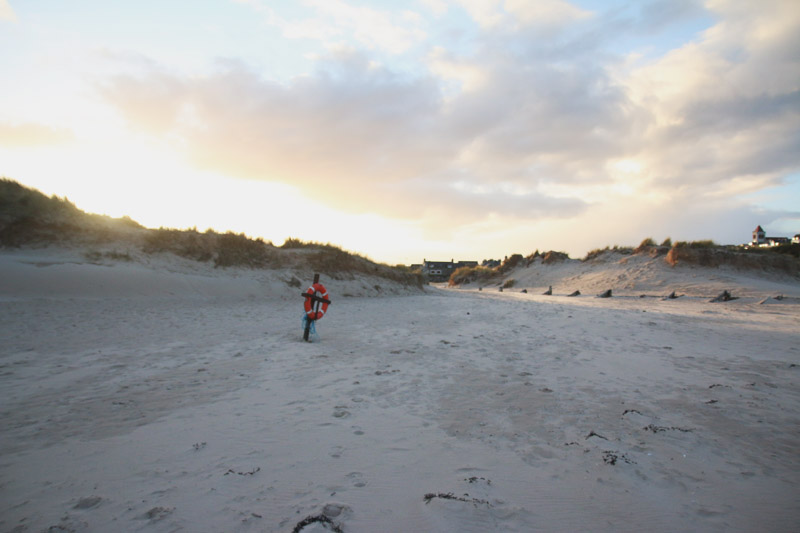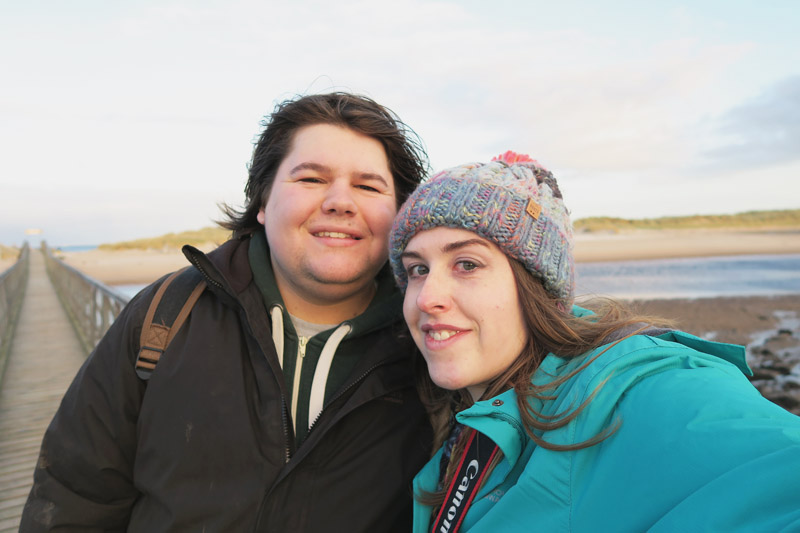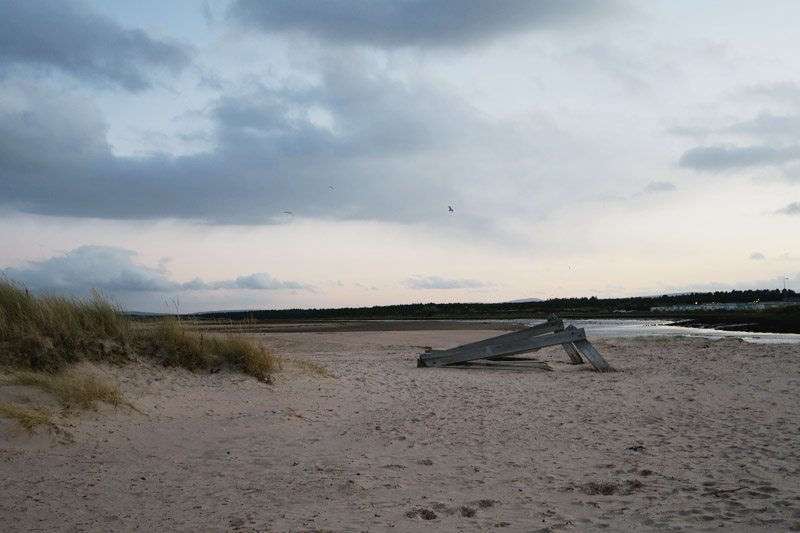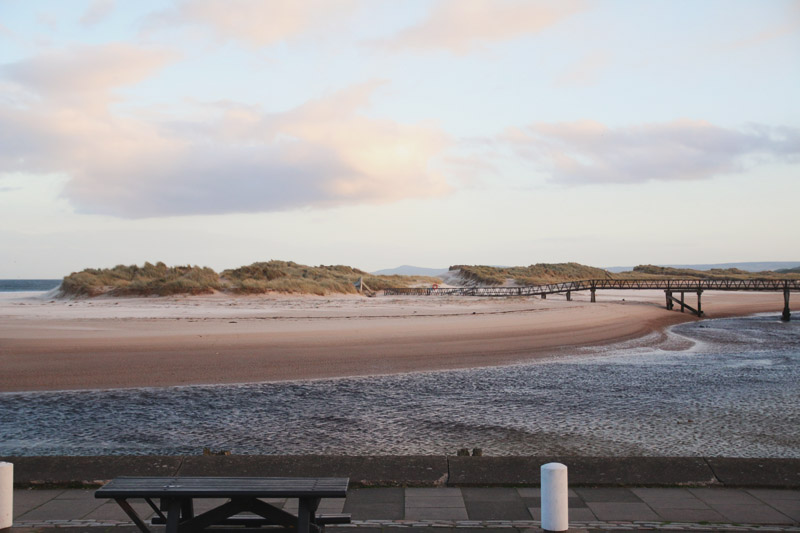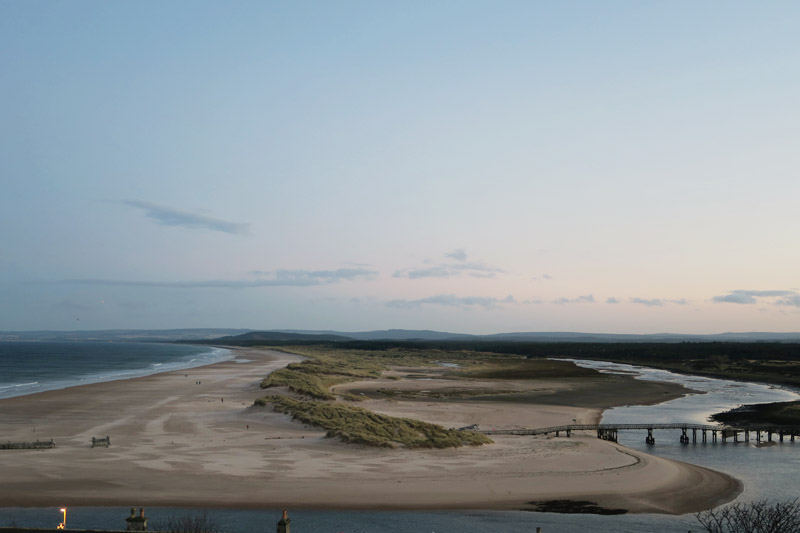 After exploring Covesea Lighthouse and Beach, we decided to go find some food for lunch in Lossiemouth just round the corner. Unfortunately, everywhere we stopped had finished their lunch servings, but we eventually found a really nice little taverna who was still serving bar foods. Before the sun went down, Shane and I quickly headed over to the beach there, which turns out that to get to it you have to go over a really nice little wooden bridge across the river. I'm so annoyed that I never got any photos of the seafront there – it was so nice!
We didn't have that much time to explore there as mum and dad were waiting in the restaurant for us, but it was so beautiful full of sand dunes and old wooden fences. I'm sure if we'd have had more time to go for a walk down the beach we'd have loved it even more.
After we'd gone back to eat, we had a little bit of time before the sun went down, so we dragged mum and dad over to see it, but the wind had picked up so much by then – it was dragging the sand across the beach in huge waves of wind! It was crazy, we could barely walk back along the beach. On the way out of town, we ended up along a road that looks down to the main road below and the views out over the dunes were amazing! I'd definitely recommend that if you're ever around the Inverness area, that you take a little detour over to Covesea and Lossiemouth – it's only a little over an hour away!