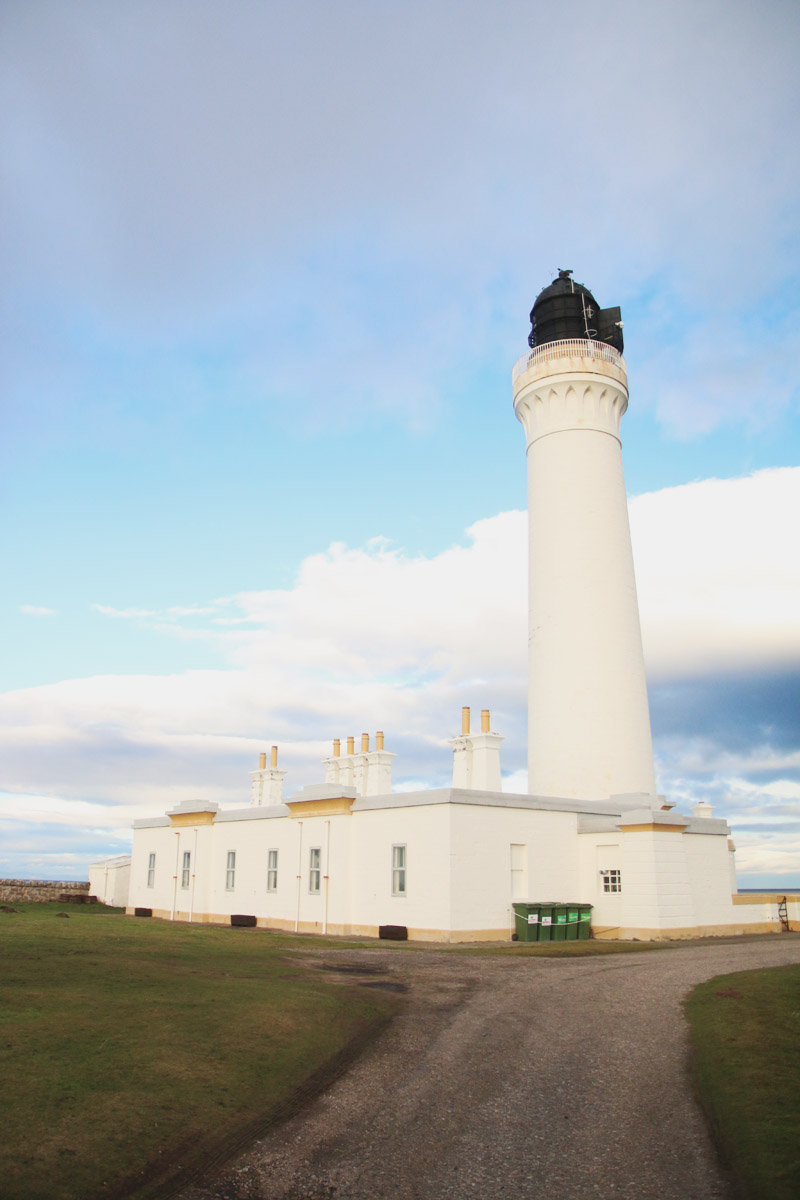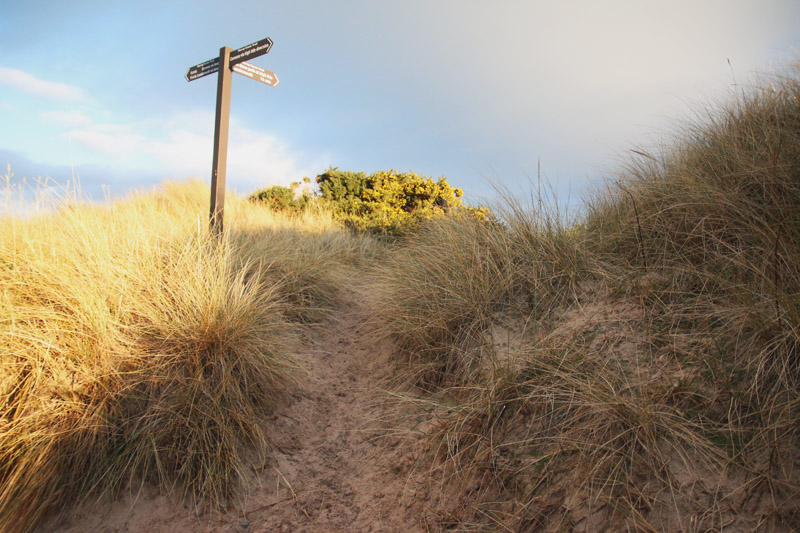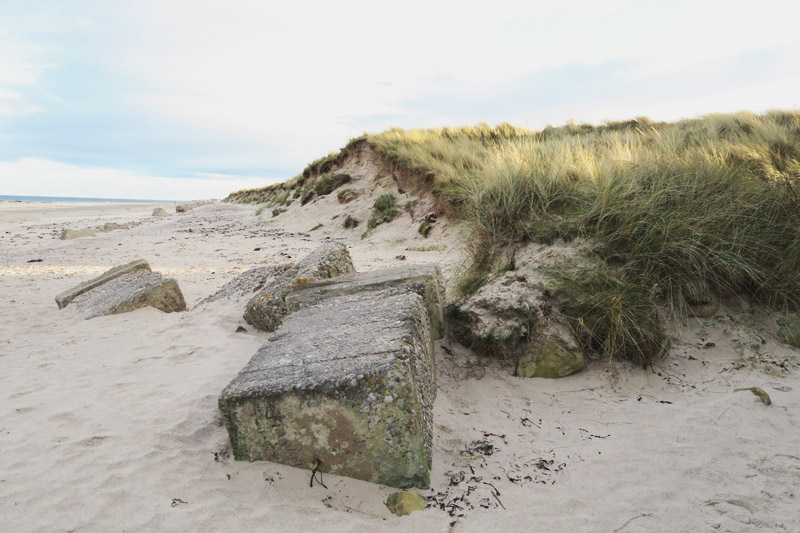 We just got back from a week in Scotland for my Birthday and Christmas with mine and Shane's families and it was absolutely amazing! We had absolutely nothing planned before we went, which is so unlike us, and on the morning of my birthday I decided that we should go lighthouse exploring! Shane asked me what I wanted to do and I told him that I'd found a lighthouse which Shane replied "Of course you did" haha! He knows me too well!
The thing that I was most excited about was the beach there. I'd found a couple other lighthouses, but they were on cliffs, but the beach at Covesea Lighthouse looked so sandy and amazing! Anything with white sand or sand dunes is good for me! It took us about an hour and a half to get there from Aviemore where we were staying and it was a nice scenic drive.
Finding the lighthouse was so hard! I didn't really research it before we left, but our satnav took us to the golf course infront of it. We found after about 5 minutes of driving around back and forth between that and the holiday park that you turn in to Covesea Holiday Park, and straight away take the first left before you actually get to the park – it looks a bit like you shouldn't go down there, but there was a little car park and trail up there so it's probably fine. The actual lighthouse is gated off, but we managed to get a couple photos. Sadly it's usually only open as holiday homes, but you can book a tour of it in advance if you want to go up the lighthouse.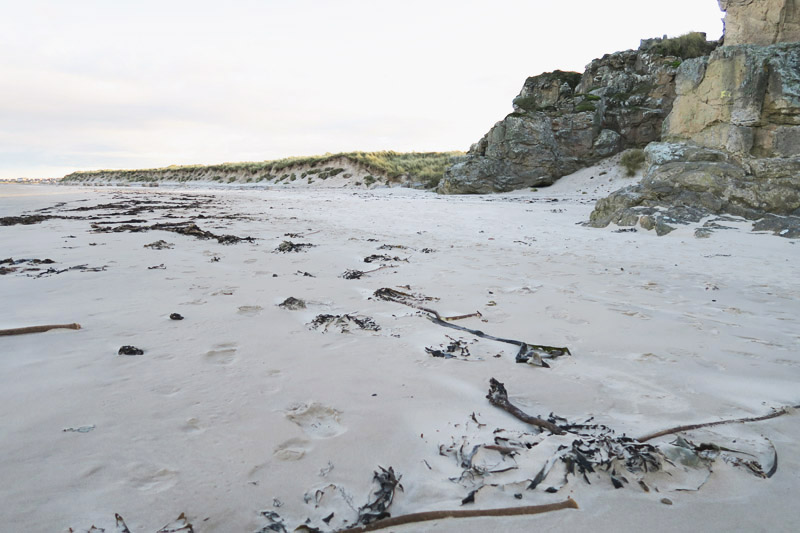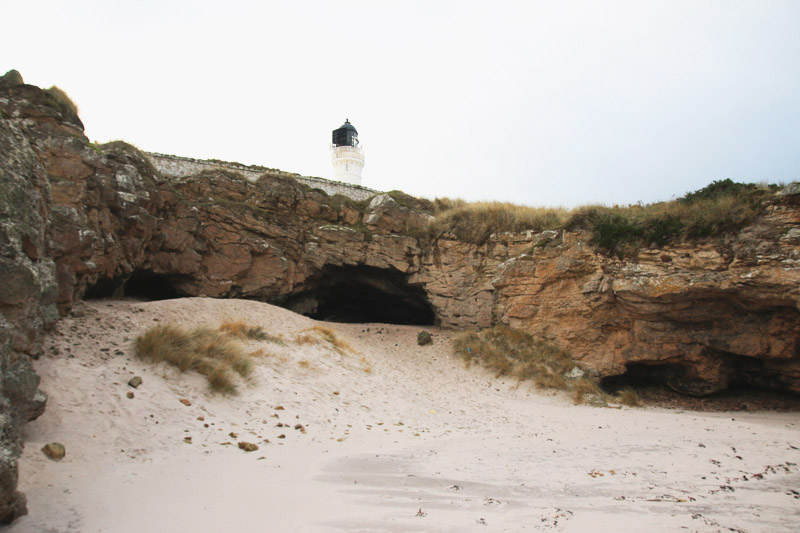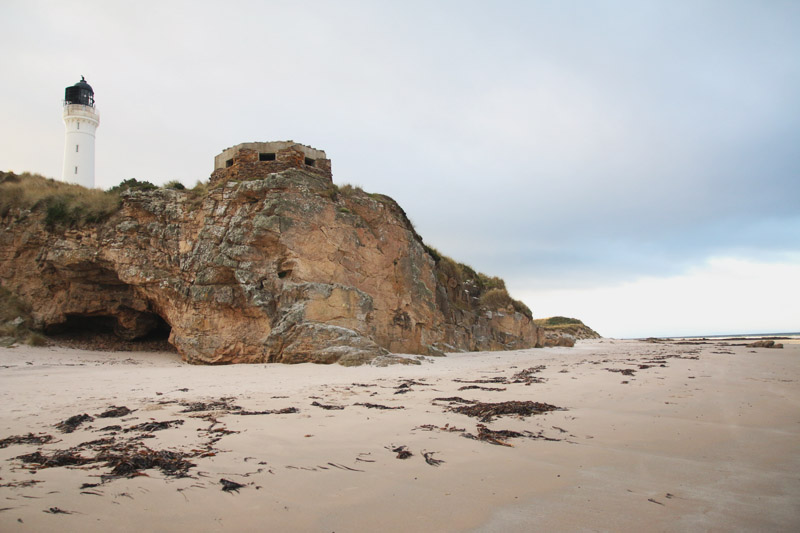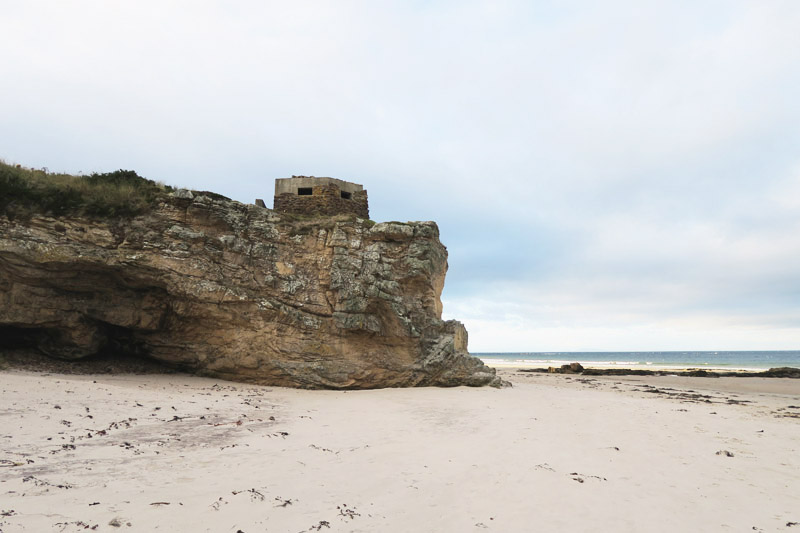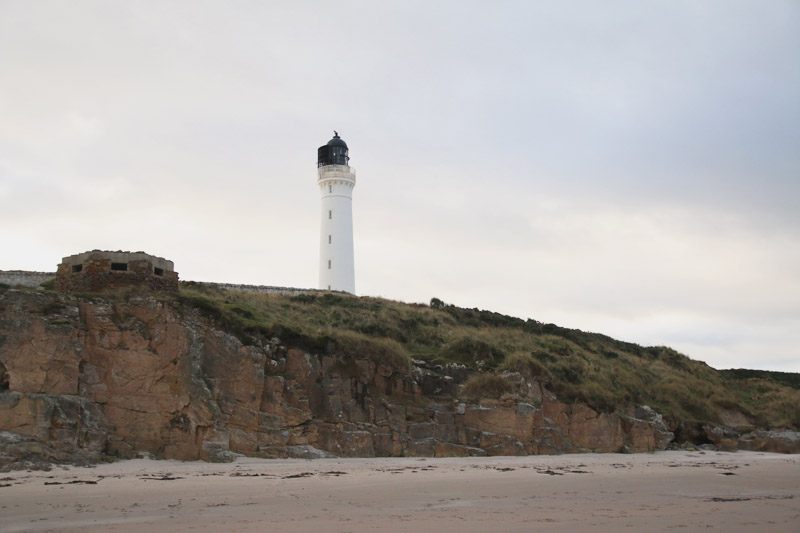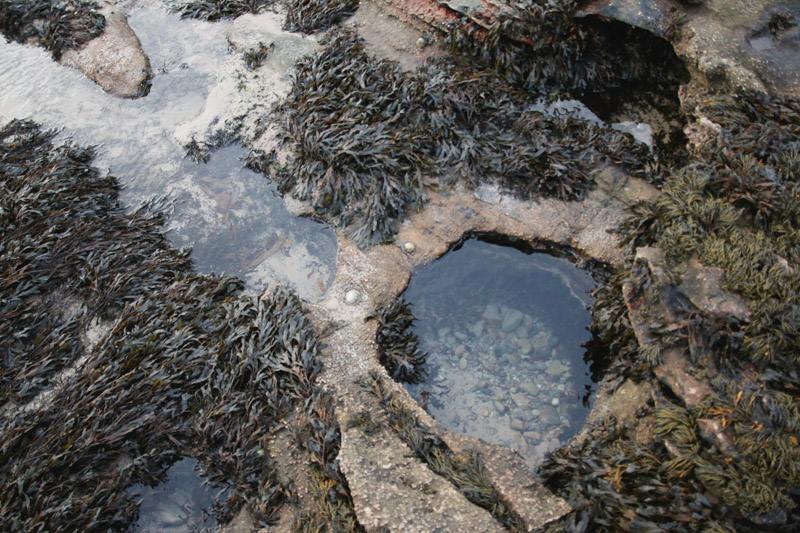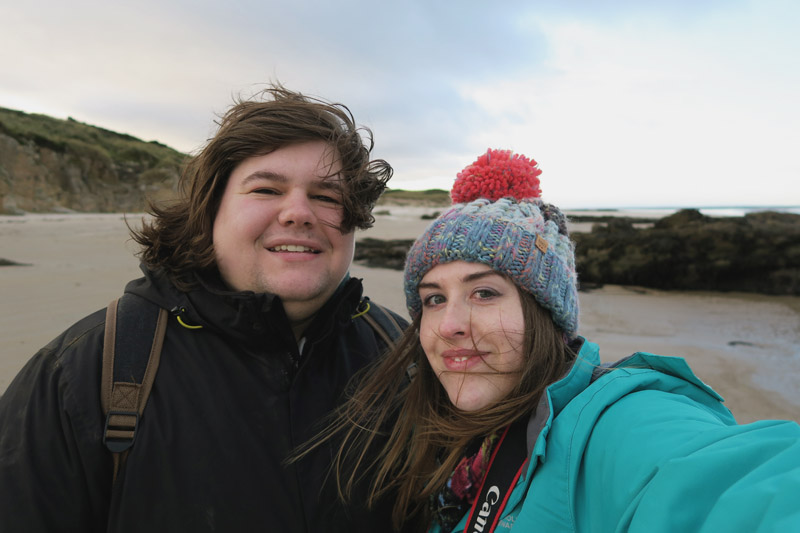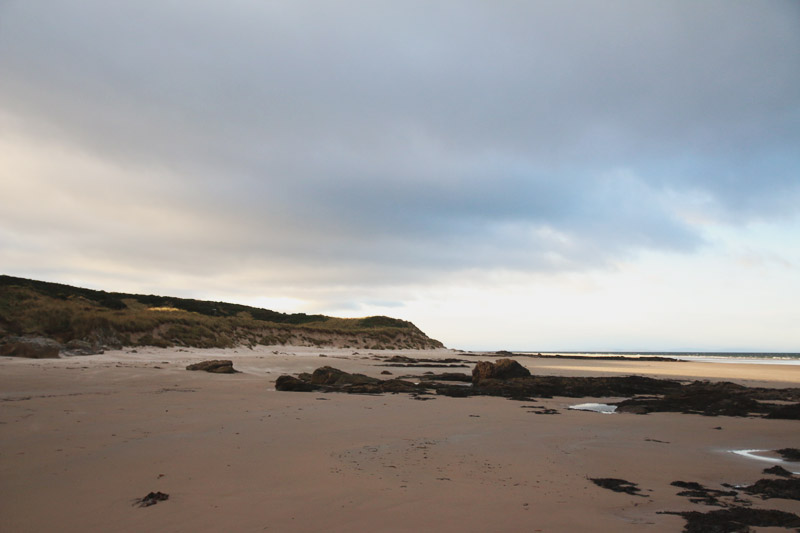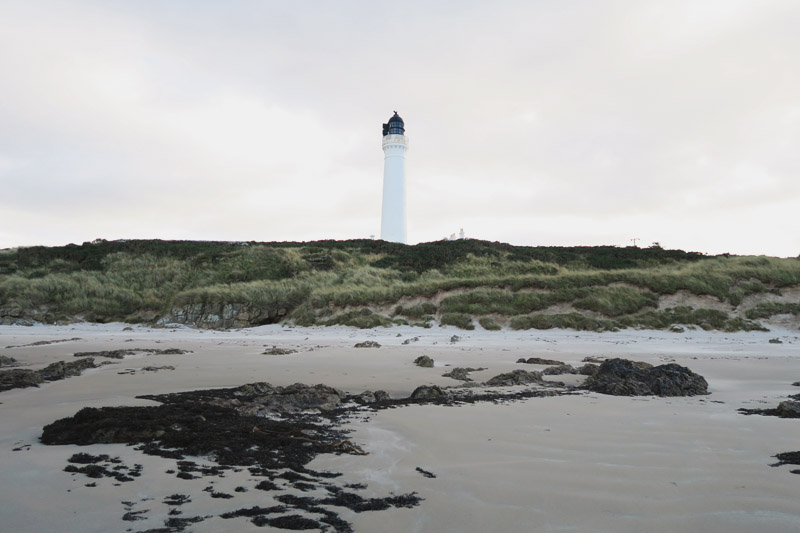 I'm always amazed at how the lighthouses are still standing after all the years of being built and battered by the crazy sea and winds. This one was built in 1846 and was manned until 1984 when it was automated. It was built as a group of lighthouses along with Tarbat Ness Lighthouse as a kind of entrance to the rocky waters towards inverness. You can see some of the shallower rocks appearing as the tide goes out and explore all the little rock pools.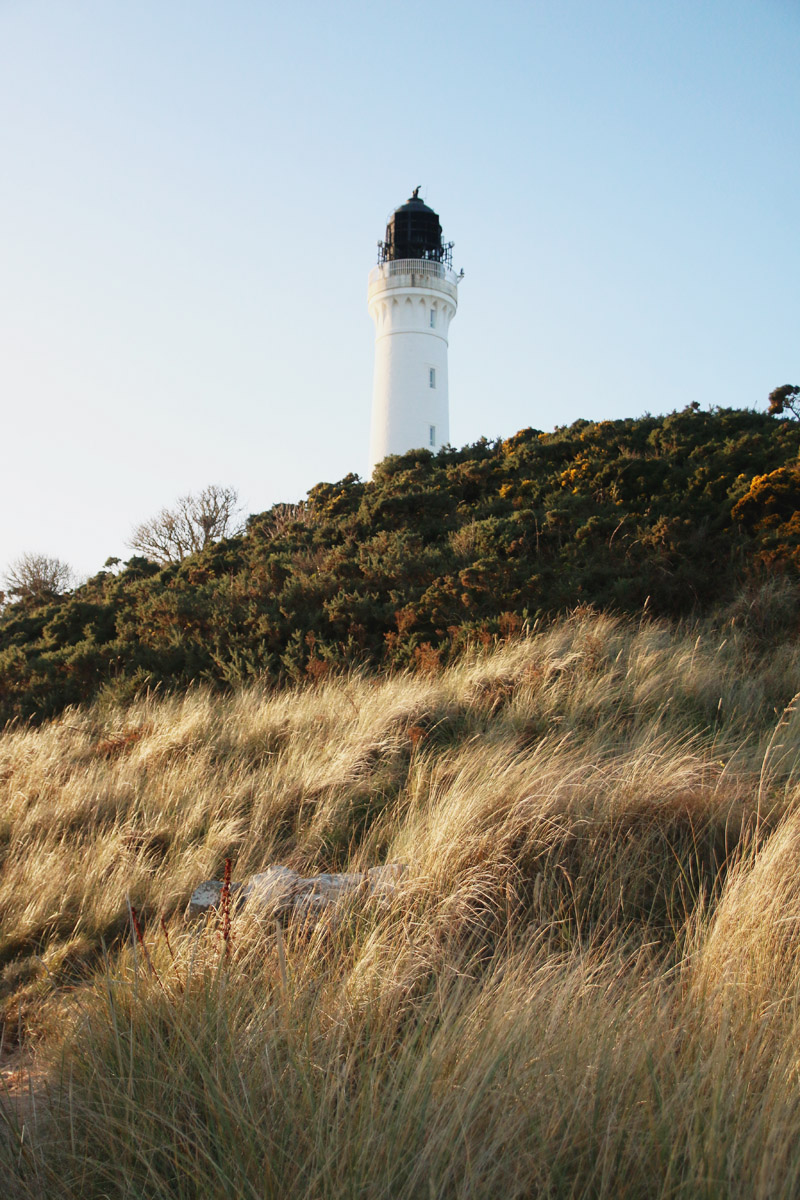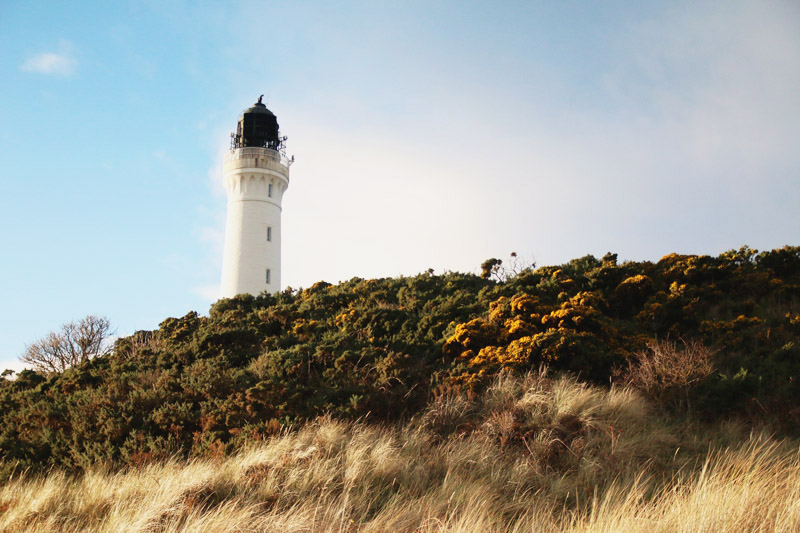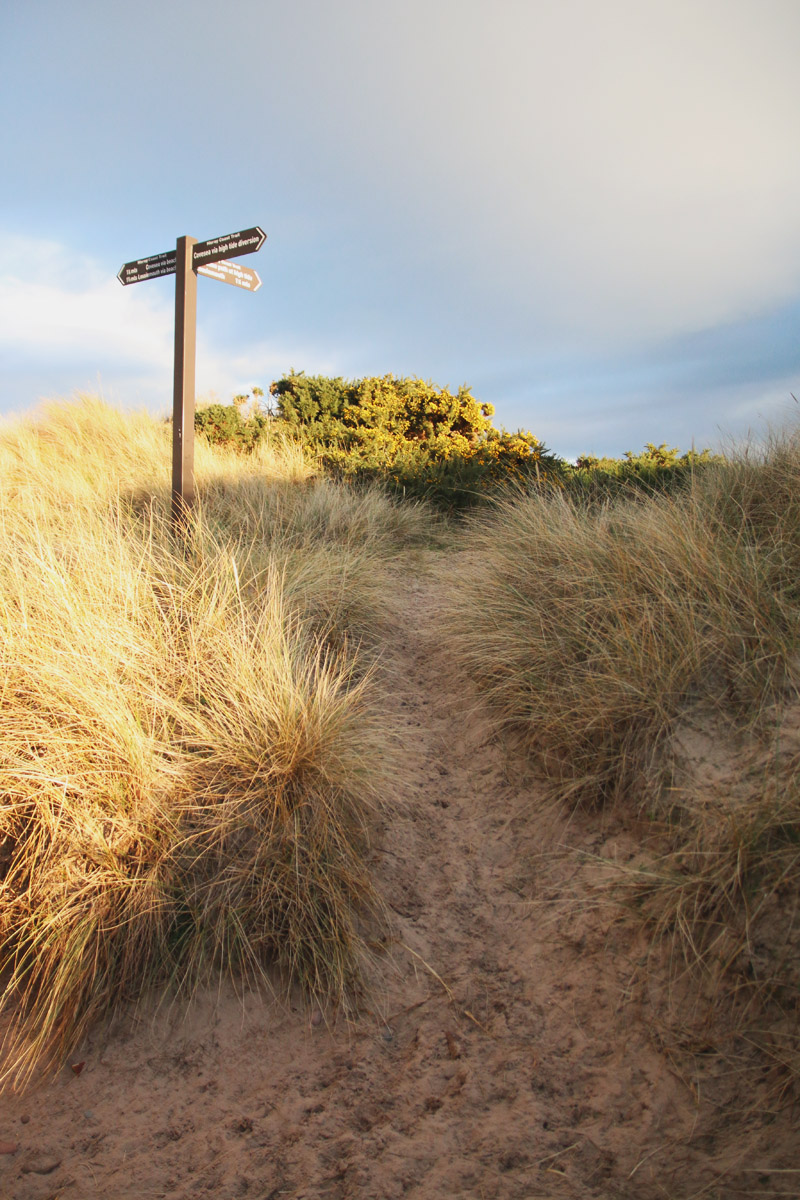 We followed the little trail through the dunes to the beach – so pretty! I could honestly have explored there all day, but we decided to drive over to Lossiemouth to find some lunch – you can walk there though along the beach but it's a few miles so we decided to drive before we ended up walking back in the dark. I've got another post coming up next about Lossiemouth!